It's no secret we have a lot of love for The Little Market, not only do they have the prettiest selection of home goods but they are also a fair trade company working to empower female artisans around the world.  The Little Market practices fair trade principles, and every purchase generates meaningful income for the artisans and their families.  We recently styled their candle collection and seeing the amazing Fall candles has us giddy for the season and ready for the yummy smells it entails.  They launch some of these candles today so we couldn't help but share them with our readers!  The scents are beyond amazing and make your home feel ultra cozy and bring Fall right into the room!  So let's take a look at some of The Little Market's Fall candles shall we?!
Photos by Megan Welker
Let's start with the Fig candle… We love using figs in the Fall, whether it's on a cheese plate or in a dessert, we can't get enough!  Figs are also great to use when styling things like a holiday table or even a Fall wedding!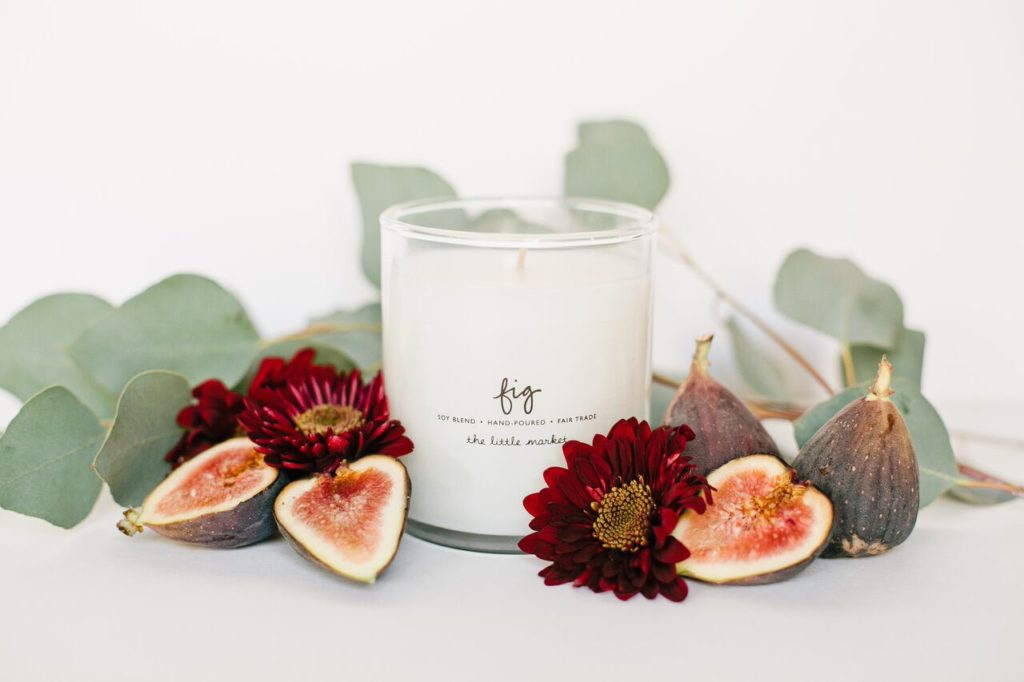 Second on our list is a Fall favorite, the Pumpkin candle!  Everyone needs a pumpkin candle in their life for the Fall, it's just so good!  That is THE scent of Fall and it just warms your heart smelling it!!  Let's just put it this way, it's a definite essential!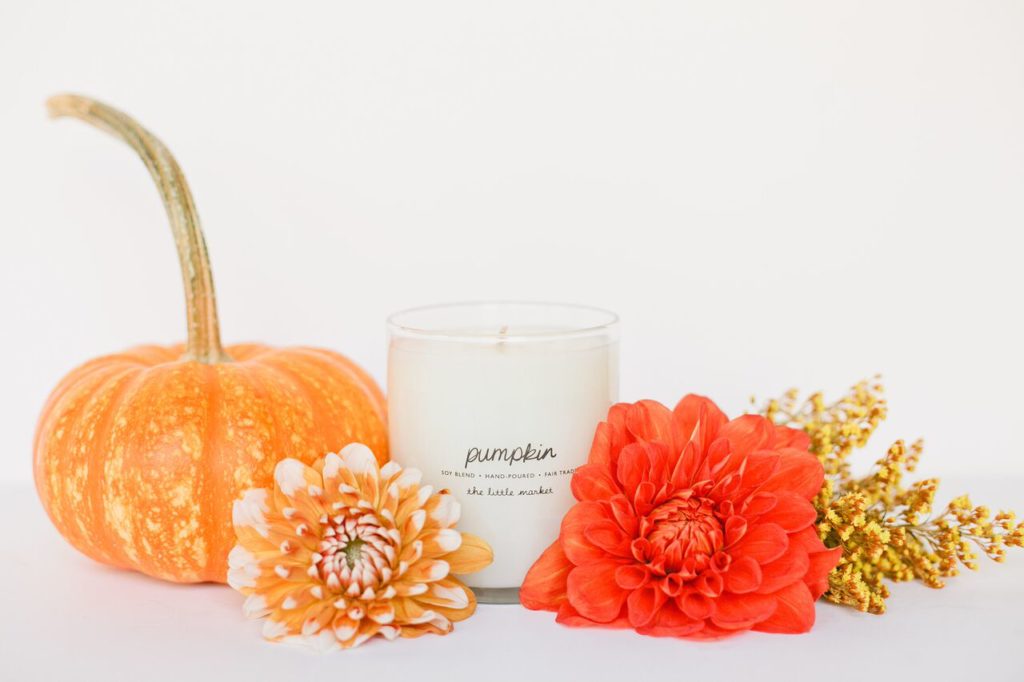 Another delicious scent?!  The Maple Syrup candle… This one reminds us of a cozy weekend breakfast and lots of football on TV to follow!  Sounds like the perfect Fall weekend in!  Can someone please bring me some pancakes and bacon right now?!  Thanks…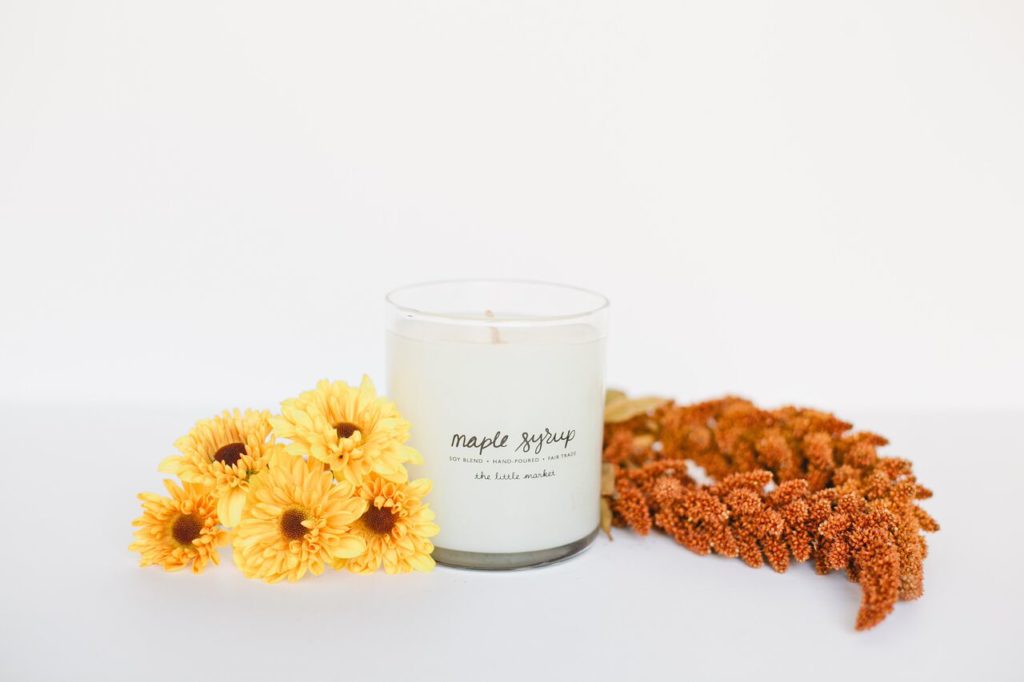 Next up is a Fall tradition, the Apple Cider candle… We plan on doing some apple picking this season, how about you?!  And to us the season is incomplete with out this tasty treat, so why not have a candle with the same delicious scent?!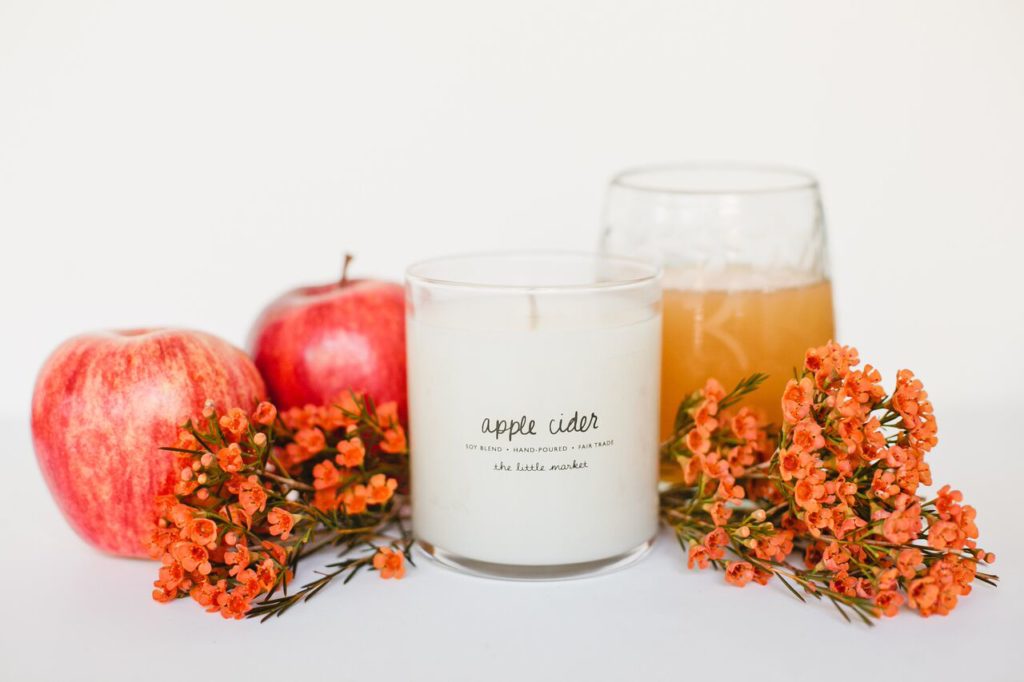 Now if you want to feel real cozy and snuggle up, this Cinnamon Bun candle will be the perfect one to burn… It smells so yummy we can't wait to take a quiet morning to read some magazines, wear our coziest socks and burn this delicious candle!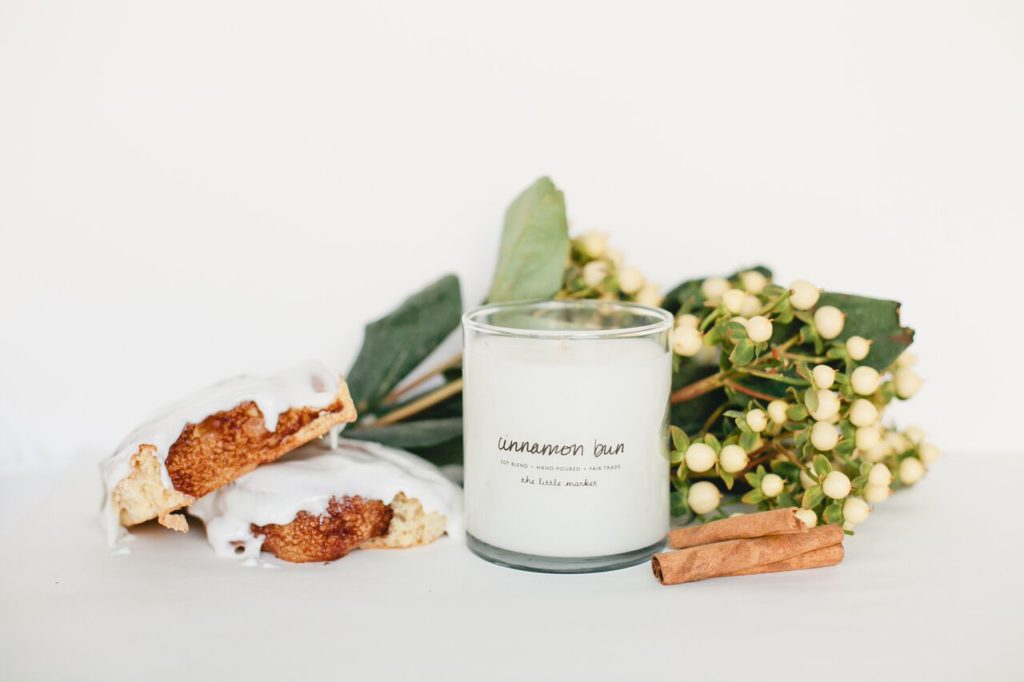 Last on our list, but certainly not least, is the Toasted Marshmallow candle.  I have a confession to make…. I LOVE smore's, and I frequently have my husband toast marshmallows for me, because he's basically a professional at it :)  This candle smells so delicious, I definitely think I'll be picking one up!  It reminds me of camp fires and family time around the fire!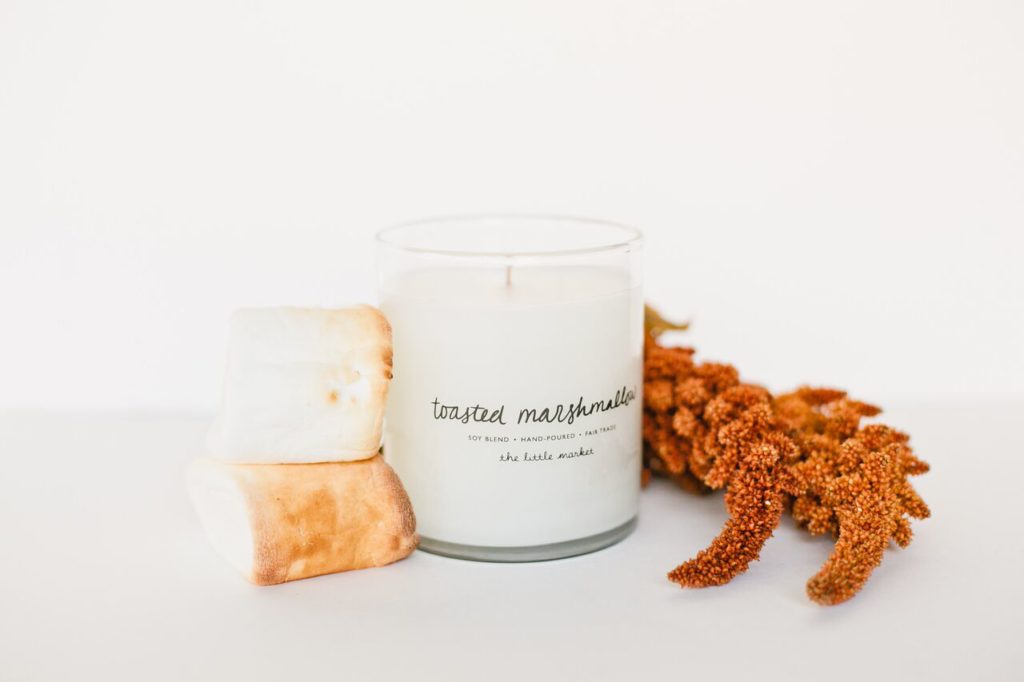 And there you have it!  These are just a few of the amazing candles The Little Market has, be sure to head over to get your home ready for Fall!
xx
Jacquelyn