As we continue with all the Fall fun, we've gotta have more DIY's! Today's DIY is all about getting your front door ready for visitors. You may remember this DIY from last year, but we're ready for an update! This Fall wreath DIY is beautiful and easy to create, thanks to Olive & Blooms.
Photos by Lyndsey Yeomans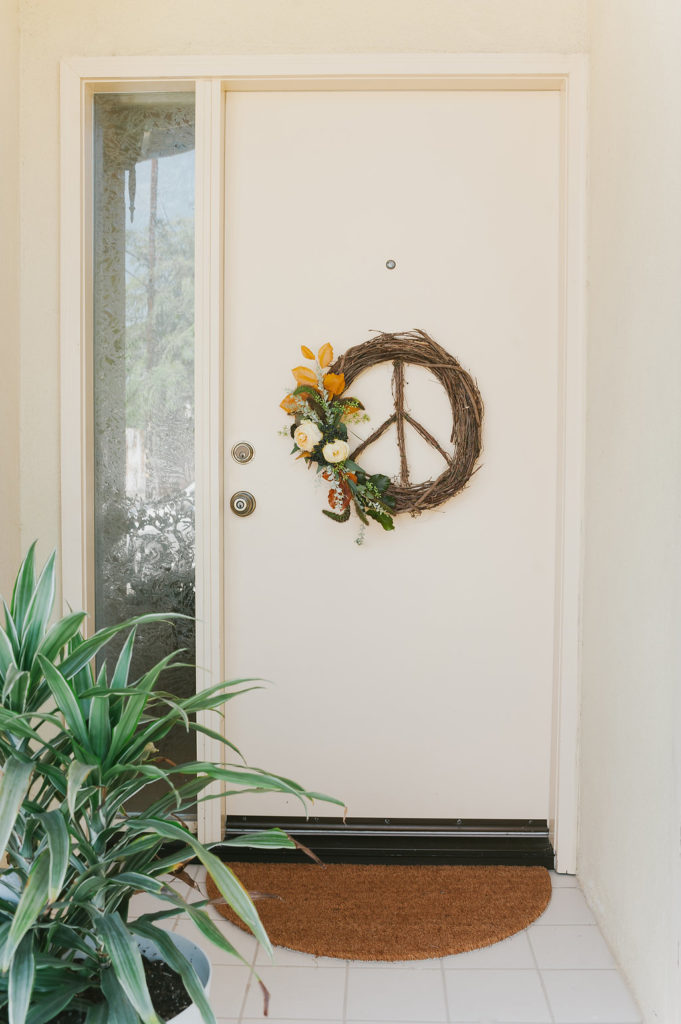 Owner Lily Roden designed and created this boho goodness that would look good on any door. What I love most is the peace sign wreath, because everything is better with a peace sign! Keep scrolling for all of her easy steps!
Grab your shears, floral wire and a fun twig wreath!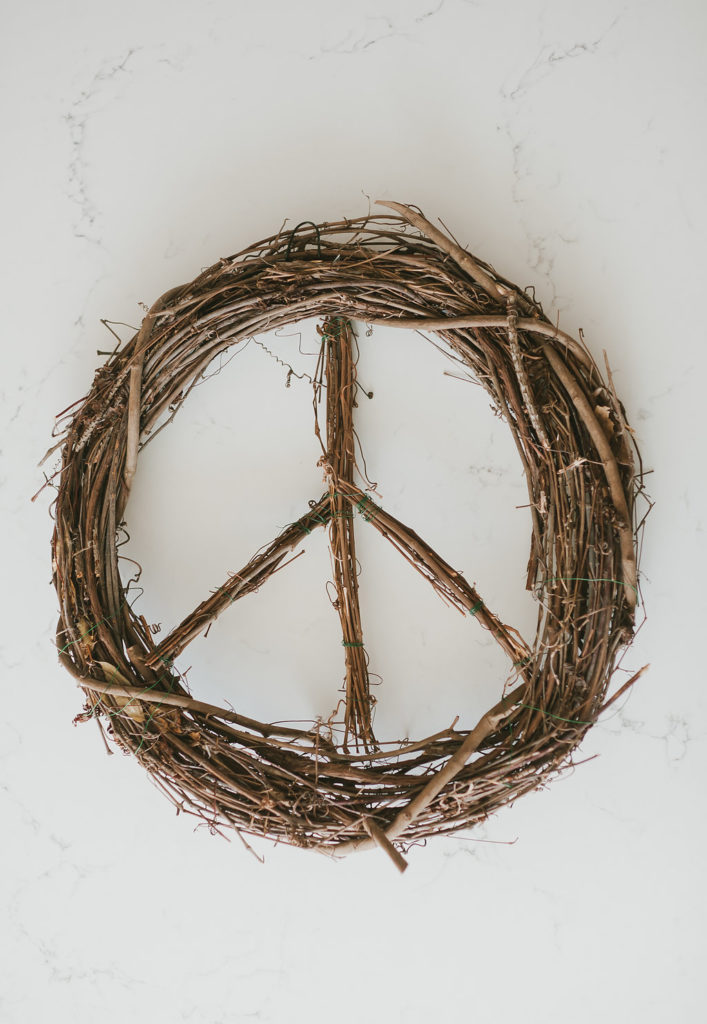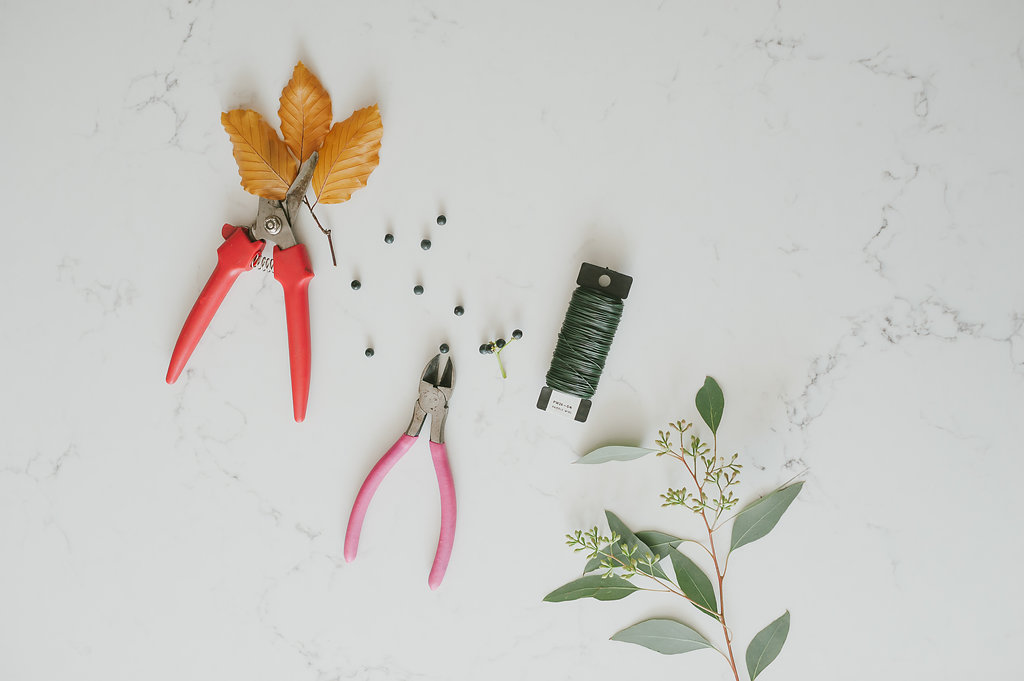 Pick some foliage… make sure you select a variety 2-4 different types in order to introduce texture and different shades to your wreathe. I chose seeded eucalyptus, acacia and some fun fall foliage.
Next choose some flowers and fun fillers. For this wreath I chose Caramel Antik garden roses, millet and berries!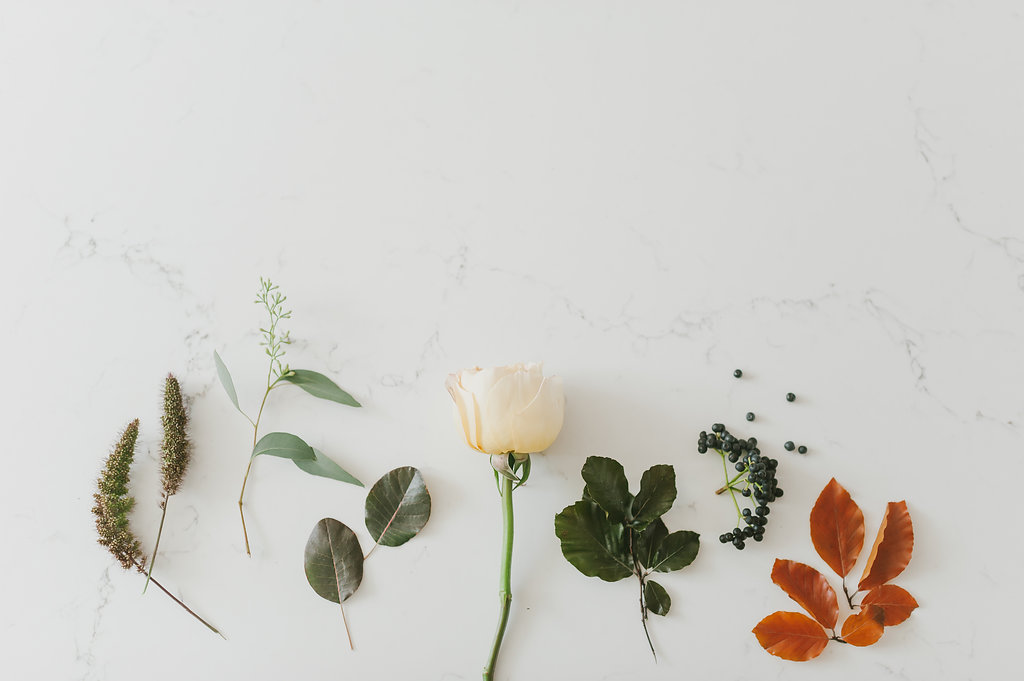 Start by grouping some foliage with your fingers… almost making a tiny bouquet of different heights. Lay it flat on your wreathe and begin to attach it by wrapping the base of your mini foliage bouquet with wire. Repeat this step a few times by overlapping foliage groupings until you fill the desired portion of your wreathe. For this piece, I only filled the left part of the wreath because I loved the natural look of the twigs.
Next cut the stems of blooms at the very top and attach it to your wreath with floral wire. You can puncture the base of the head of the bloom with wire and wrap the wire around your wreath to make sure it stays in place.
You can then add some fun filler by feeding it through the groupings you have already attached!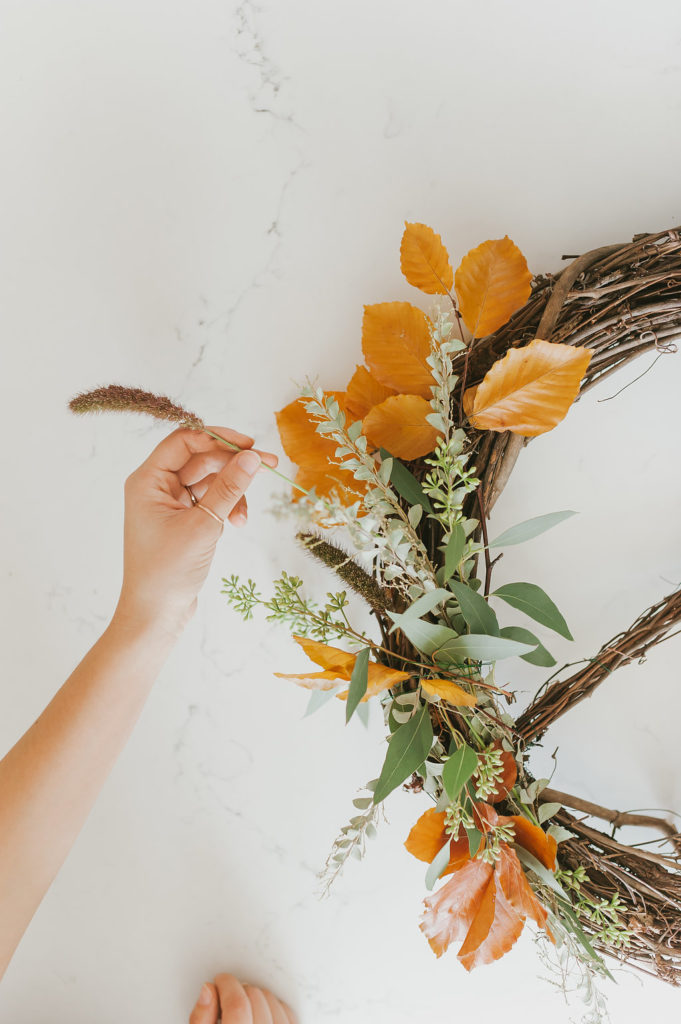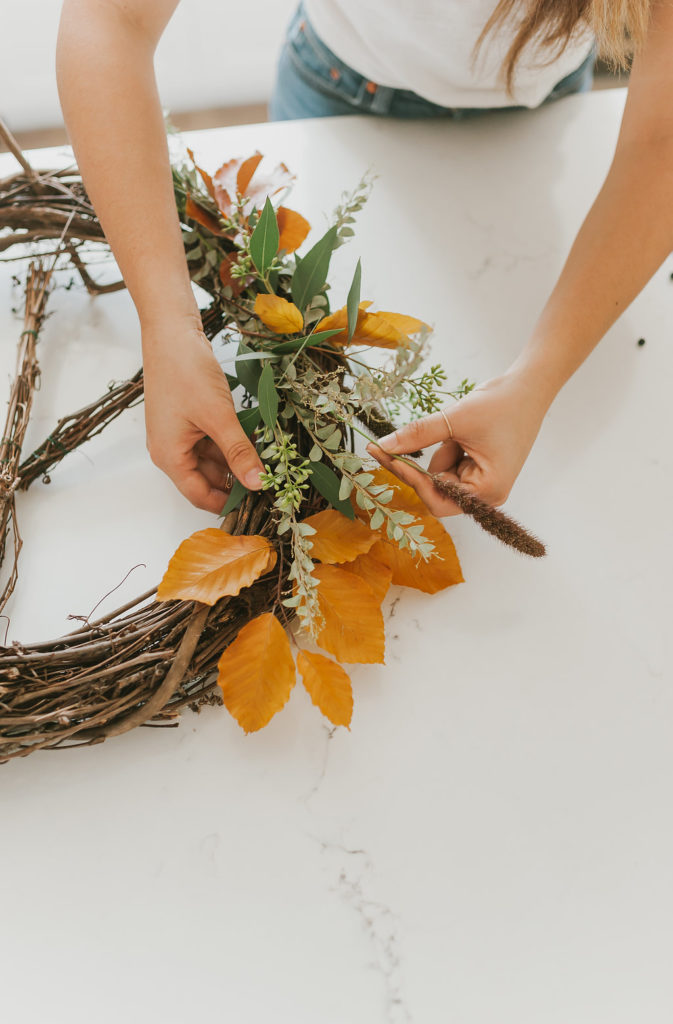 Last step, hang it up on your door! And wait for all the compliments ;)