Oh Fall, how I love you! And you Halloween, you are just so fun! I can't get enough of you! And now that Court is getting older, I love you even more! He has been so excited for everything Halloween this year. Decorating our house, watching spooky movies, did I mention we've been to Home Depot at least 10 times to see all the spooky decorations?!
But number one on that list is carving pumpkins! We have literally carved 4 different pumpkins and Halloween is still weeks away, haha! I wanted to put a little pumpkin carving playdate together for him and his little friends, and today I'm sharing it with you! Now, let's carve!
Photos by Alison Bernier
Also featured on 100LayerCakelet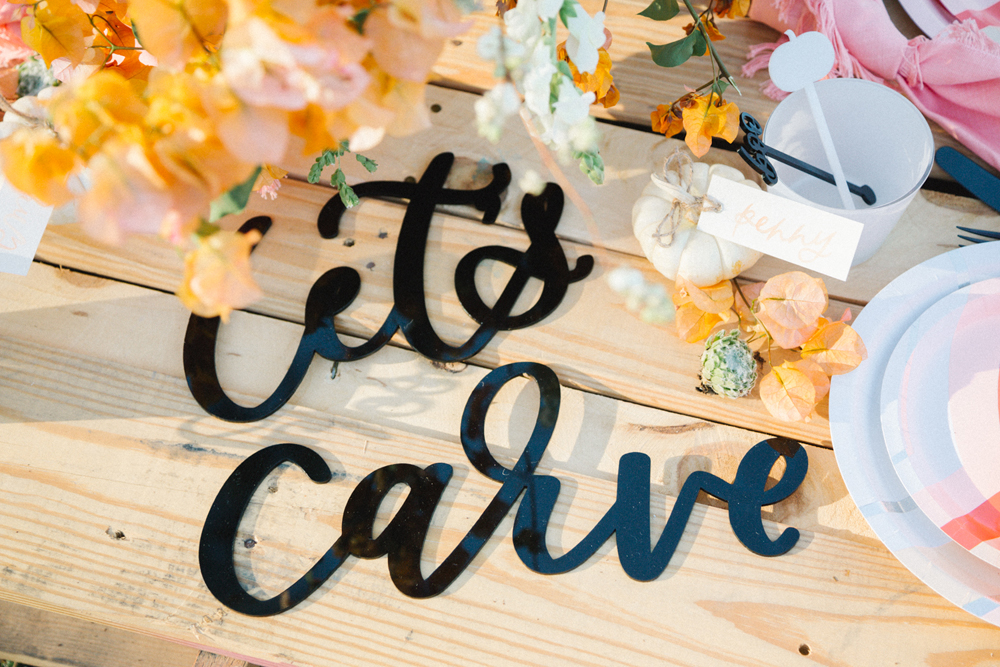 Designing this one I was inspired by Bash Party Goods plates with this retro vibe… It reminded me of our laid back lifestyle down here in Southern California living by the beach. That also helped inspire the invite that Poppy Jack Shop created so perfectly! And how about that pretty orange bougainvillea?!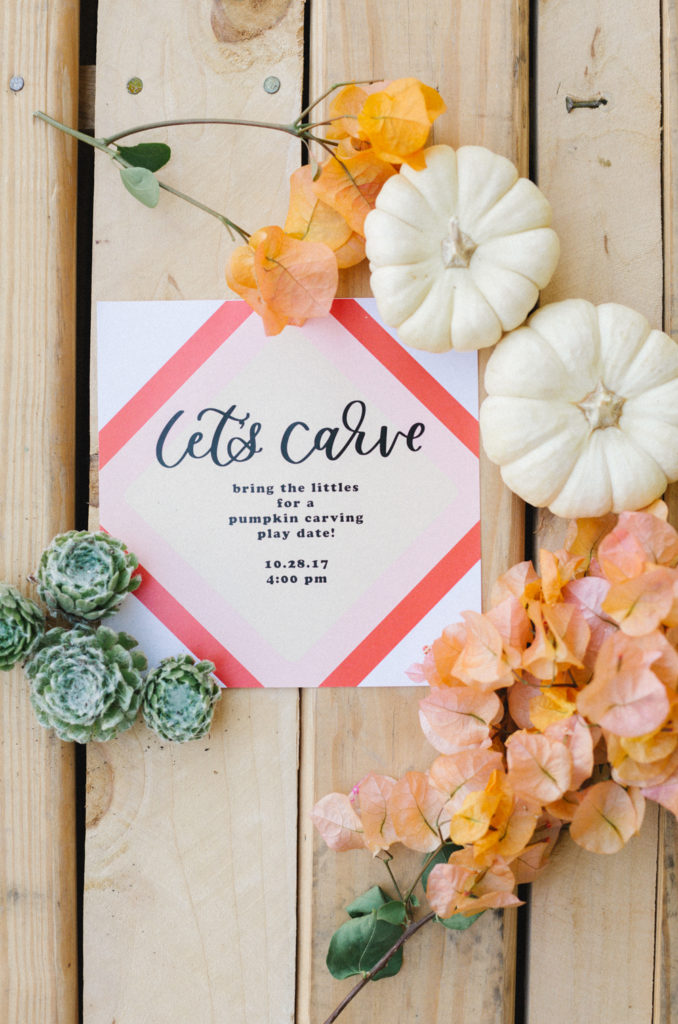 I remember carving pumpkins when I was young. My mom always made everything so fun and festive. We would carve our pumpkins, make pumpkin seeds and admire them on our front porch. I always say this, but it's so much more special to see these holidays through our kids. My mom's influence of making everything so special is probably why I want to do it with my little ones.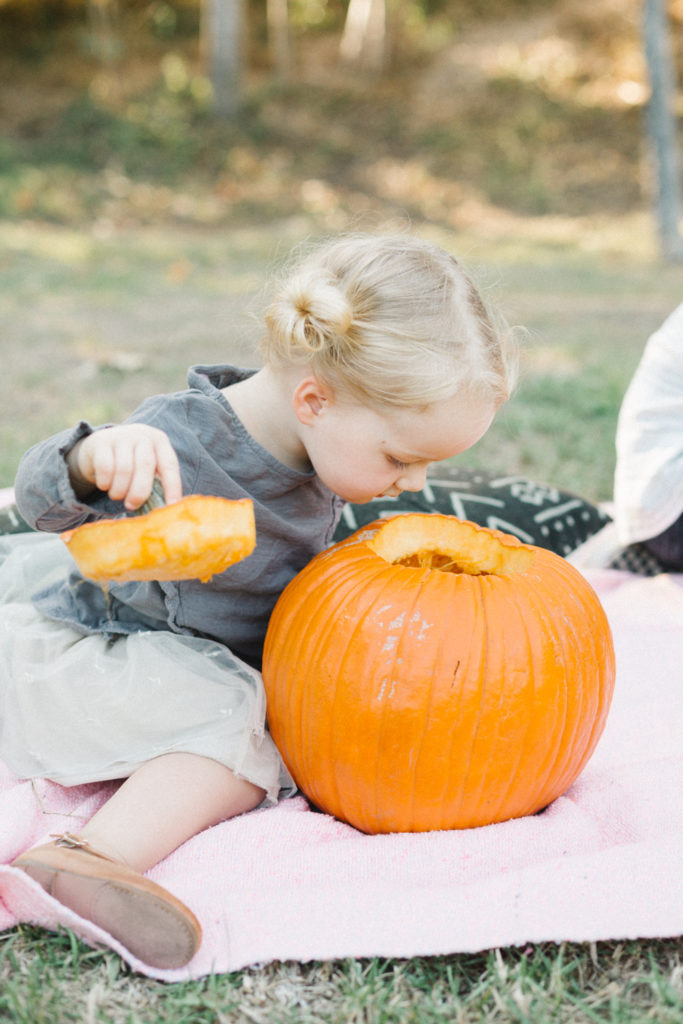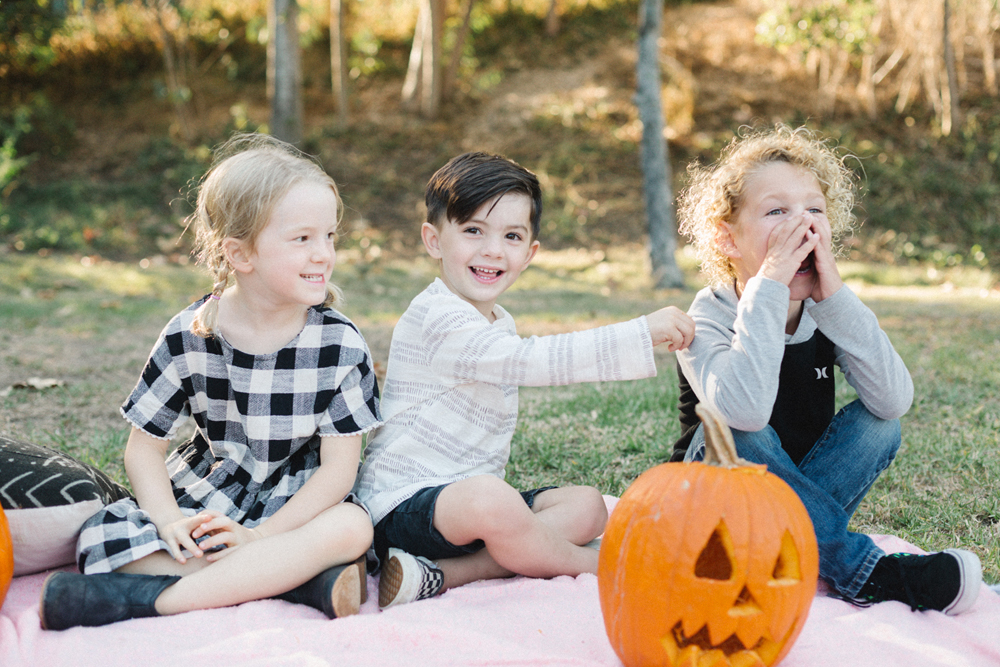 There's something about a classic Jack-O-Lantern, am I right?!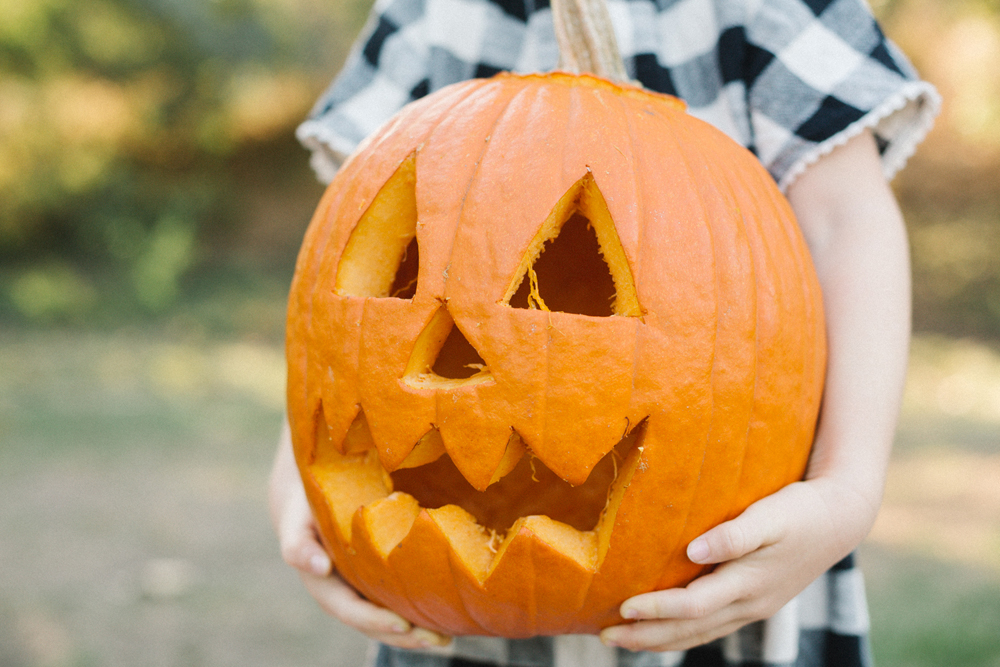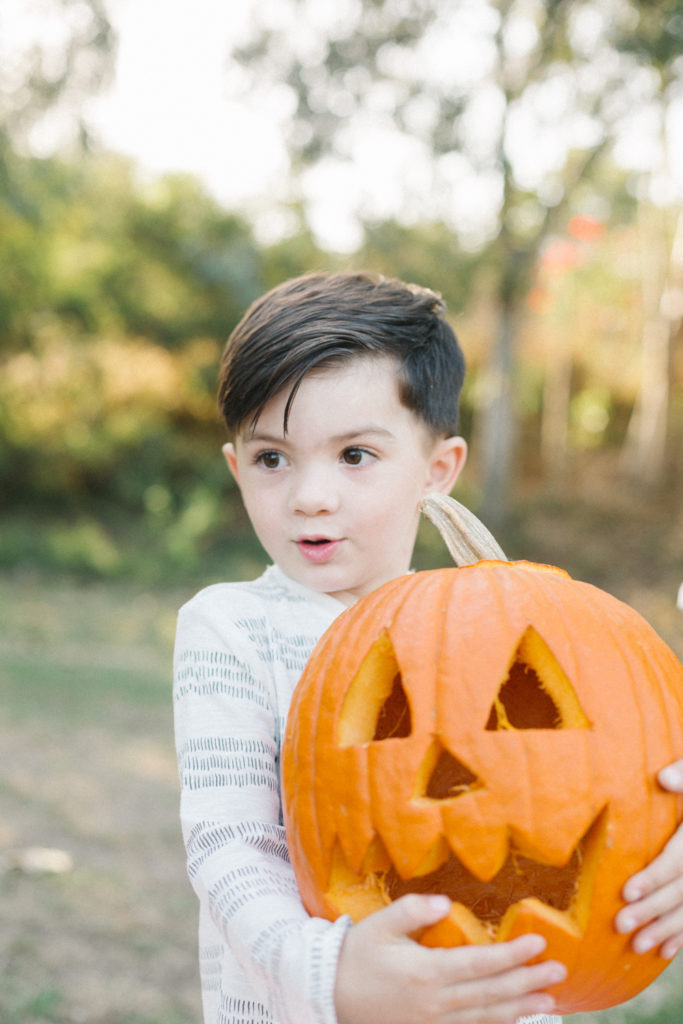 I just can't with these two cuties….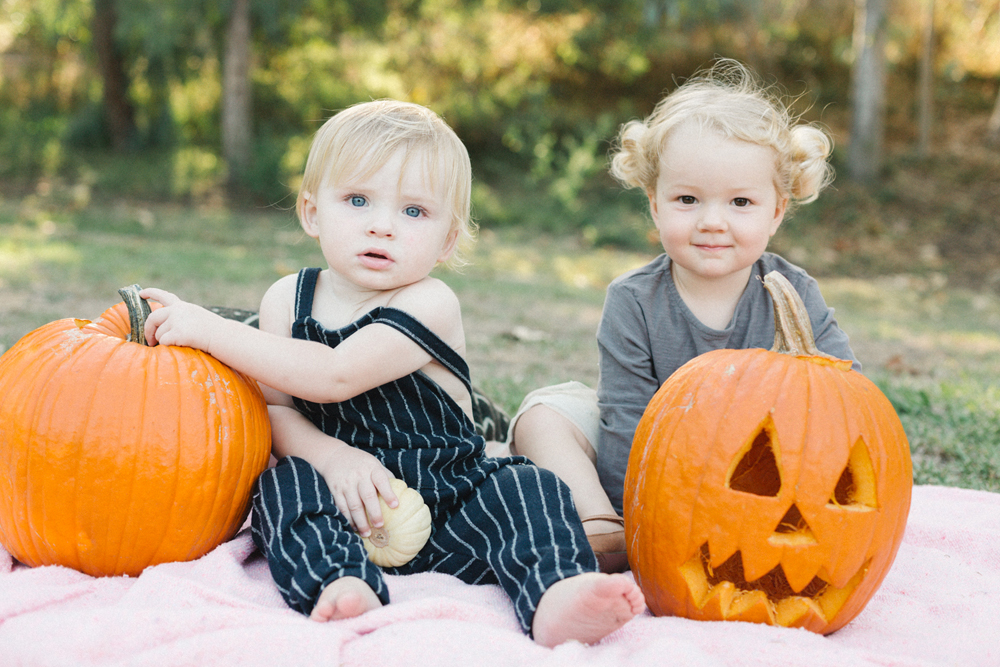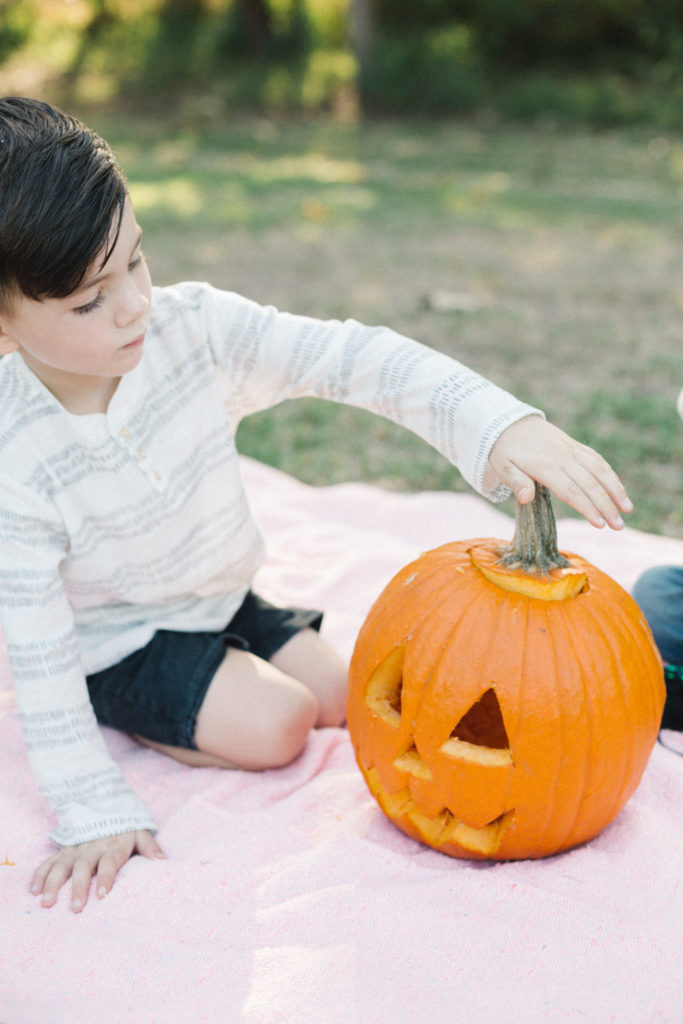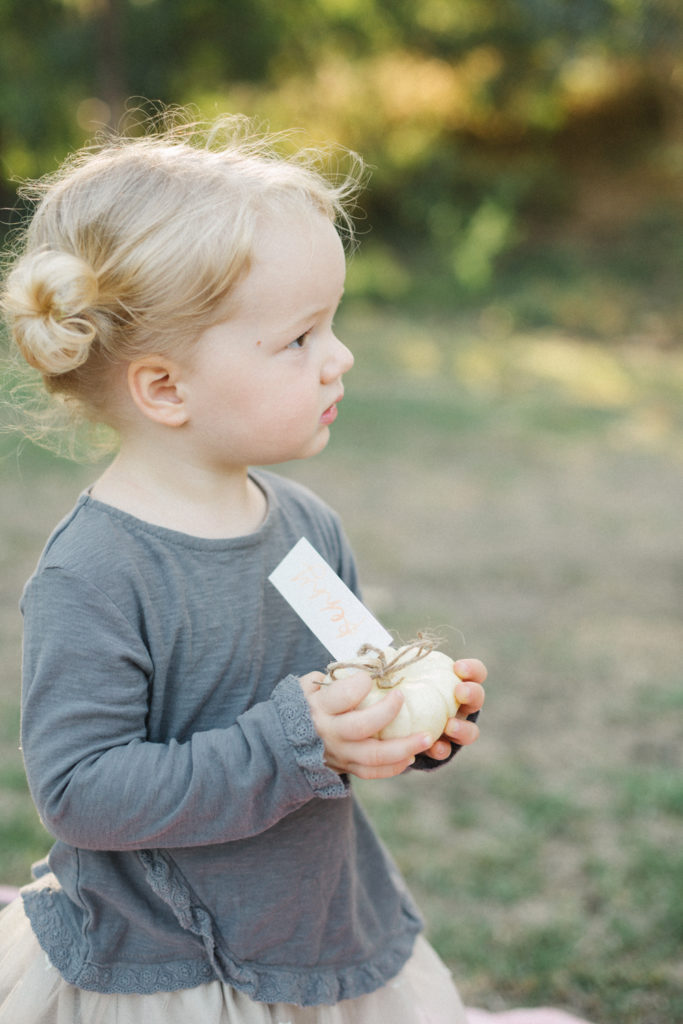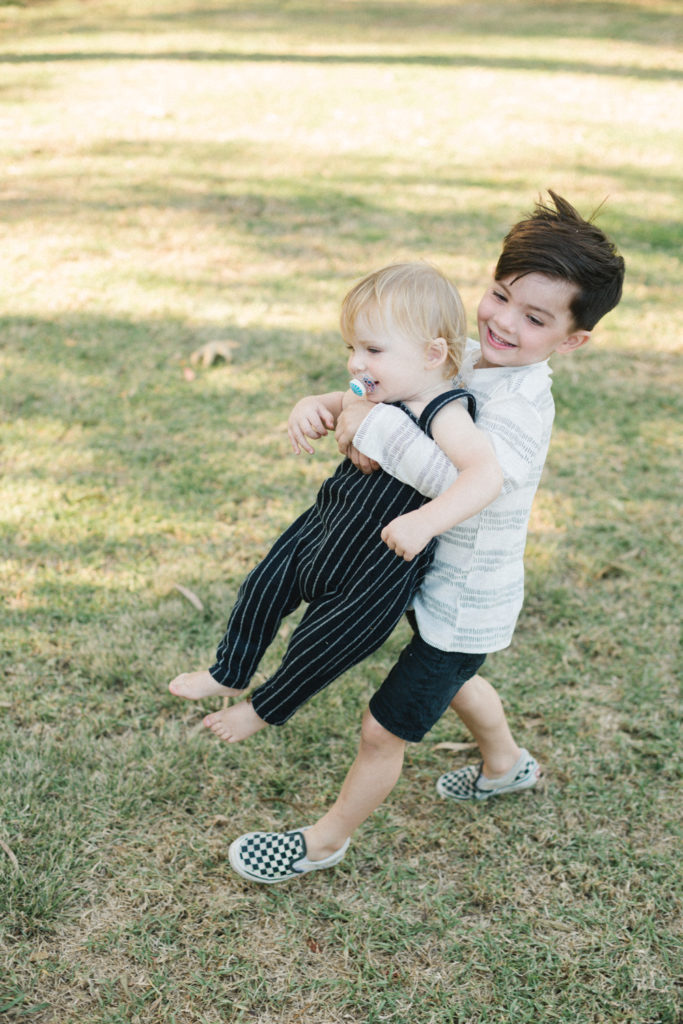 And on to the tablescape!!! I am a huge fan of bougainvillea, I had it all over my wedding. But this peachy orange one is just amazing! I really wanted to use it for the florals on this table. Lucky me, Rooted & Wild made my dreams come true! She added some pretty roses, succulents and put it all on top of a green pumpkin, genius!!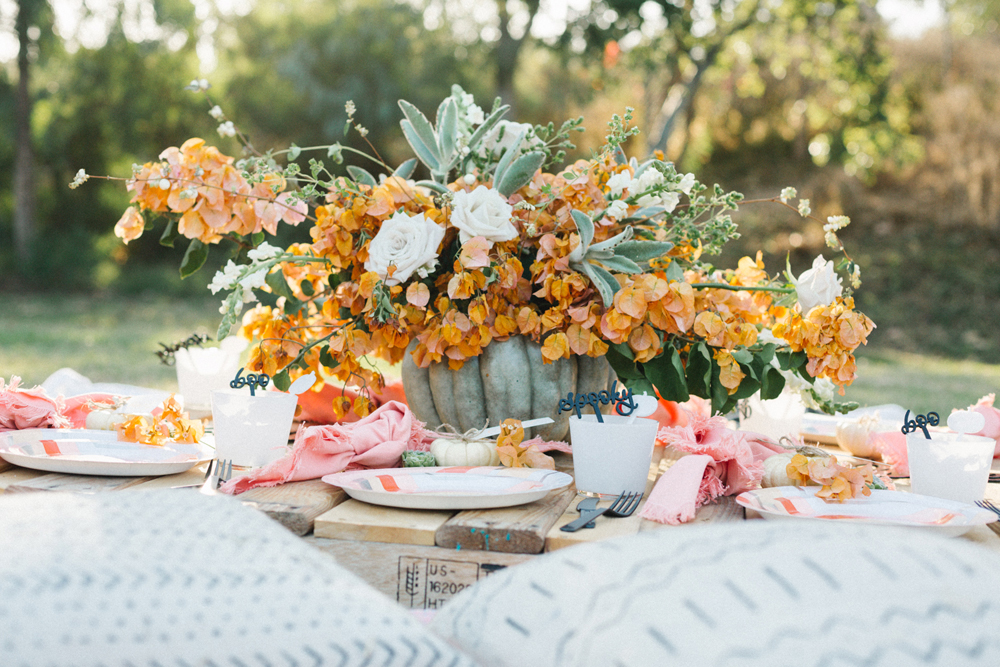 Here are those amazing plates that I was talking about!! I fell in love with them a while ago when I saw them at my favorite party shop, Wild Child. They always have the best of the best for any party! With Halloween around I mixed in a little black with the flatware and signage. Courtney from Poppy Jack made the cutest stir sticks and a big "Let's Carve" sign, since that was what this party was about!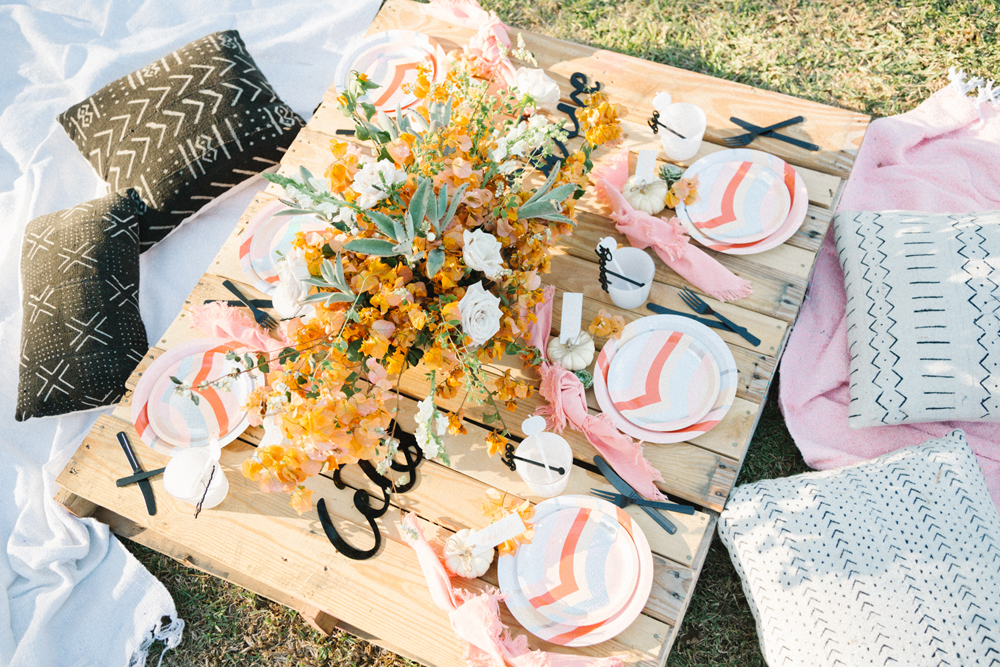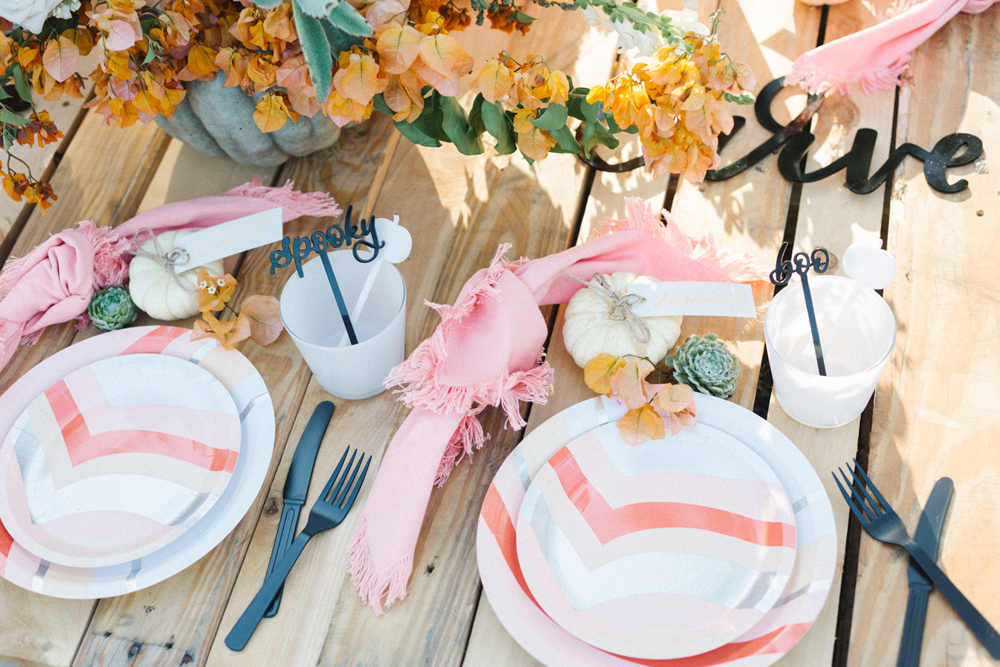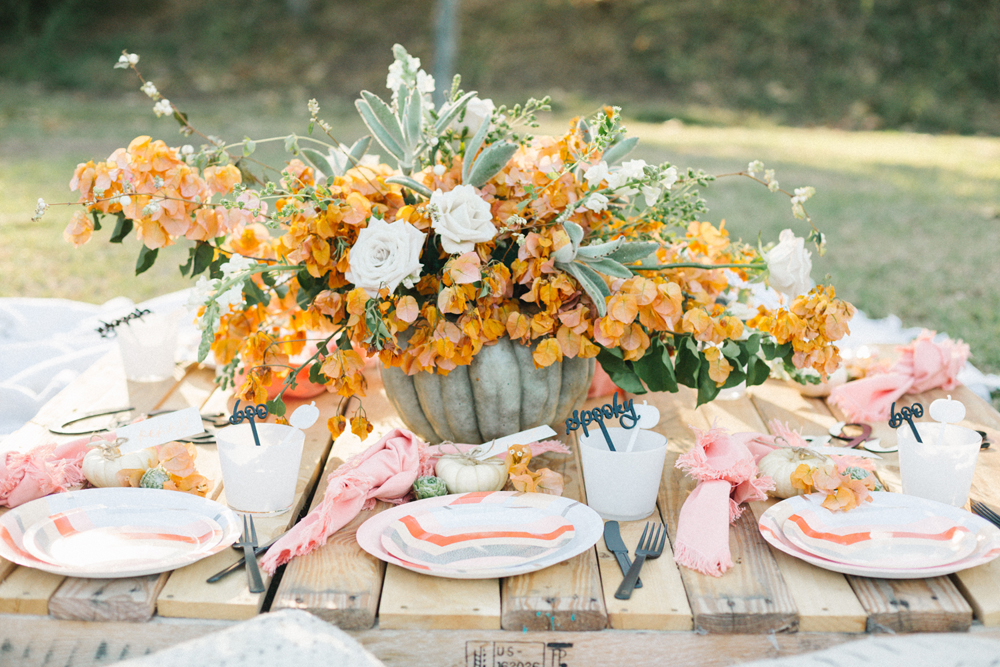 Each little place setting got a little pumpkin with a name card by Poppy Jack! Perfect little treat to take home!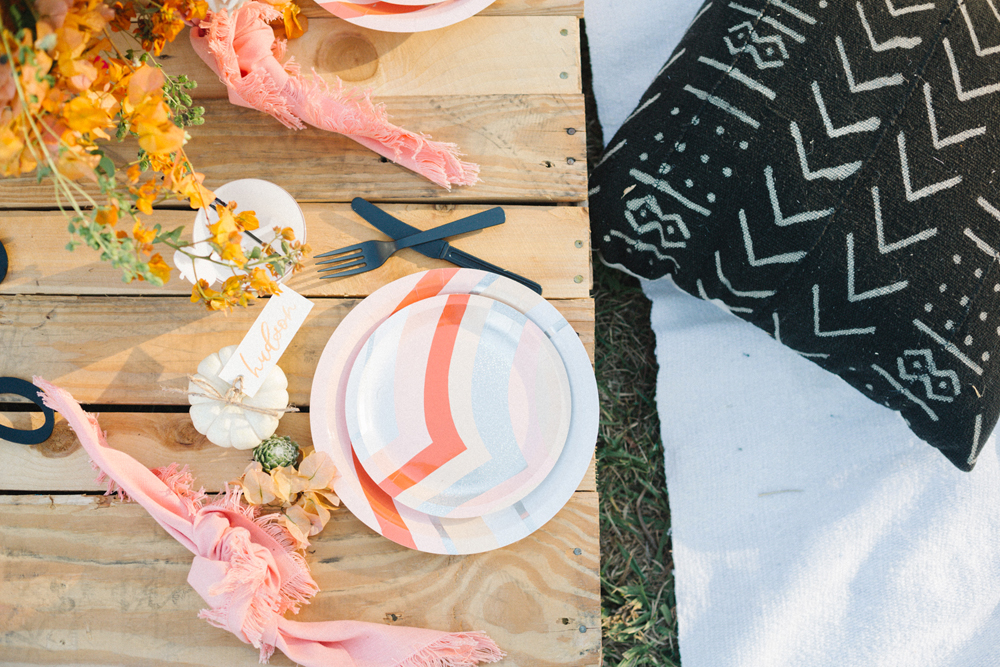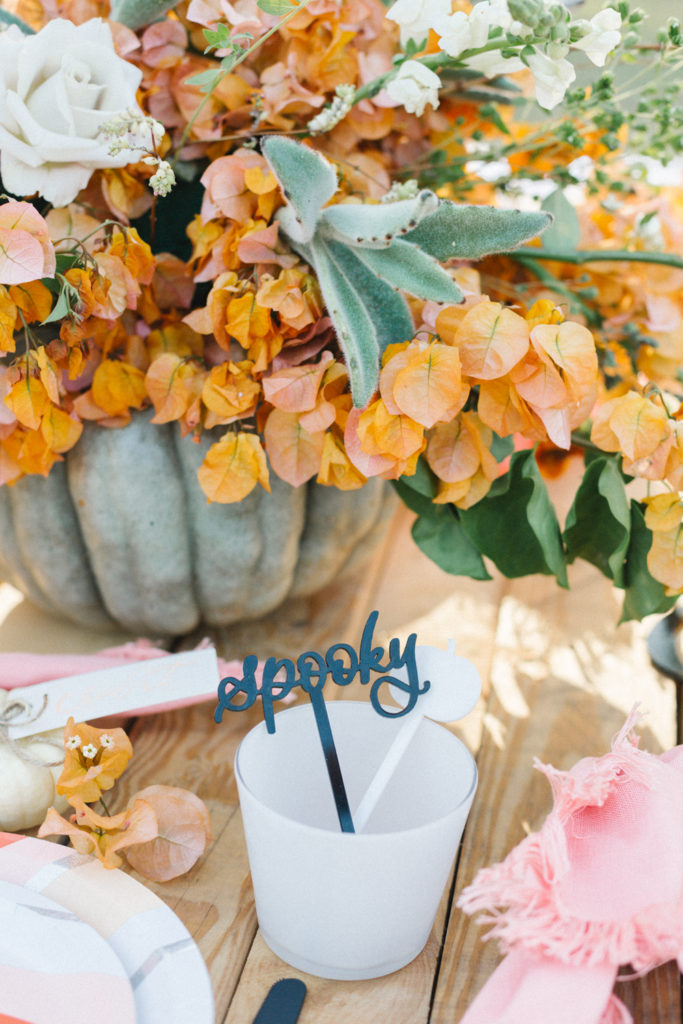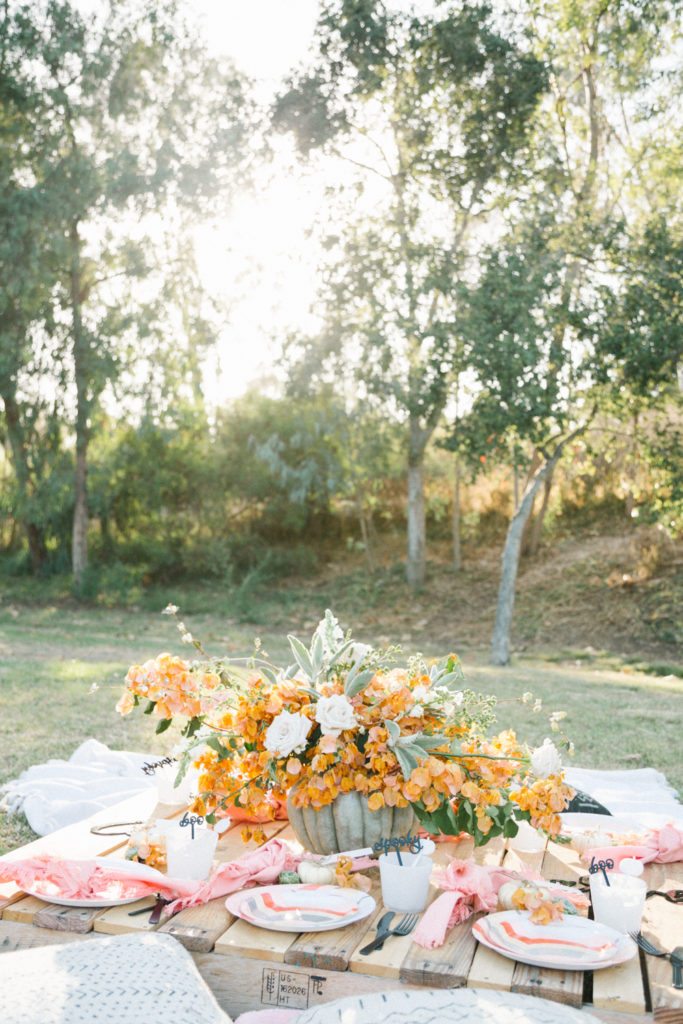 On to the real star of the day, the desserts! I wish I had a video of how big the kid's eyes got when they saw these! Beverly's Bakery created the sweetest treats that were perfect for our playdate. Those cake pops look like the plates, and I nearly died when I saw them! And with cookies as big as your head, well, you can't go wrong!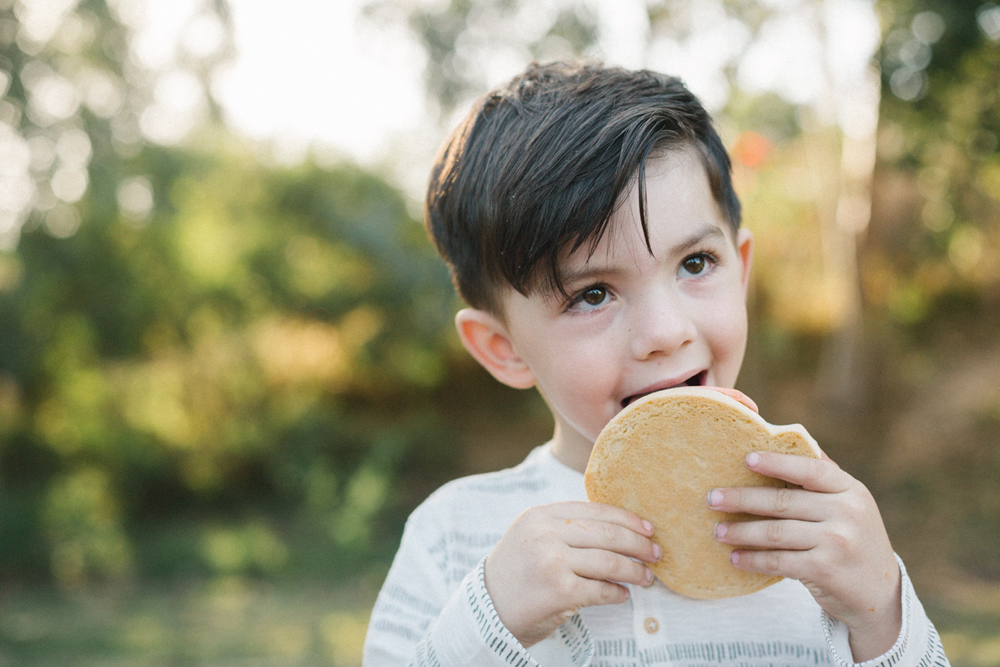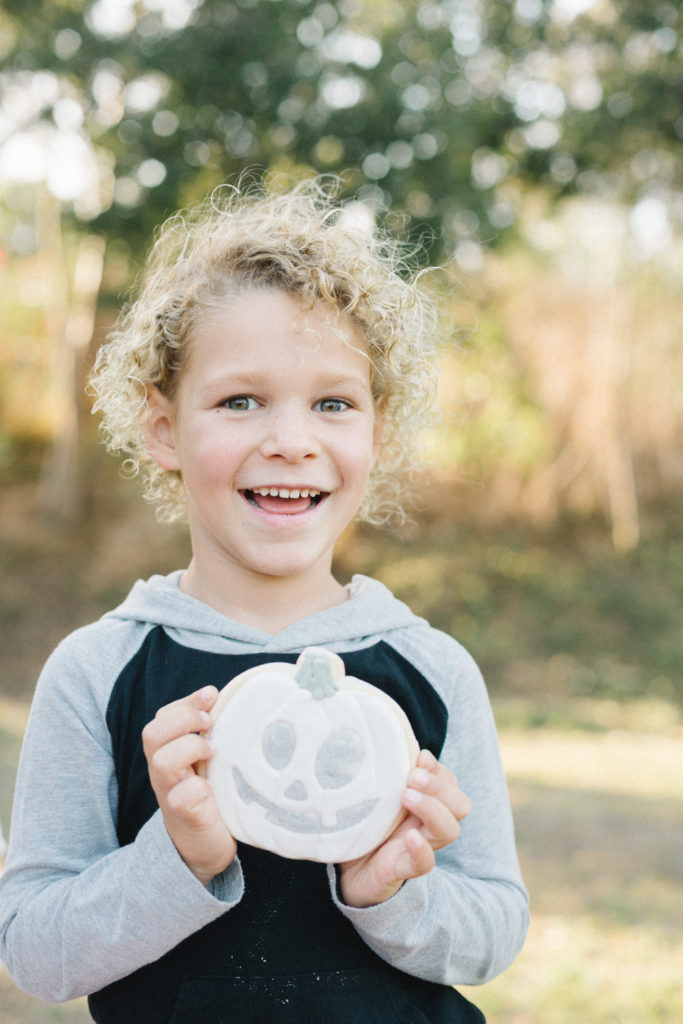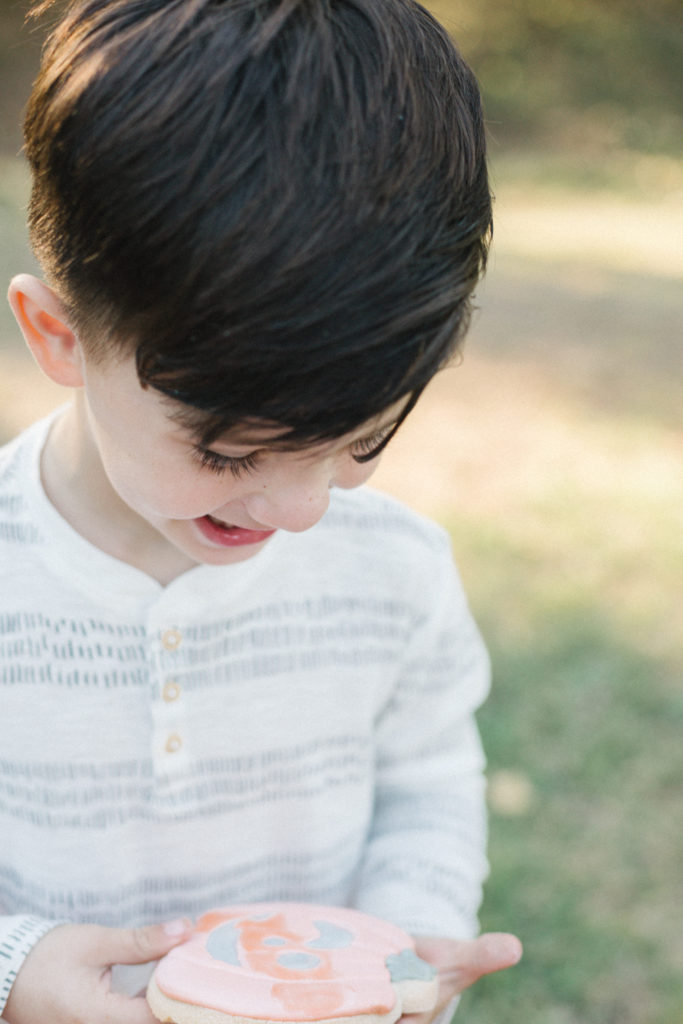 Here's some more of these cuties, just being cute….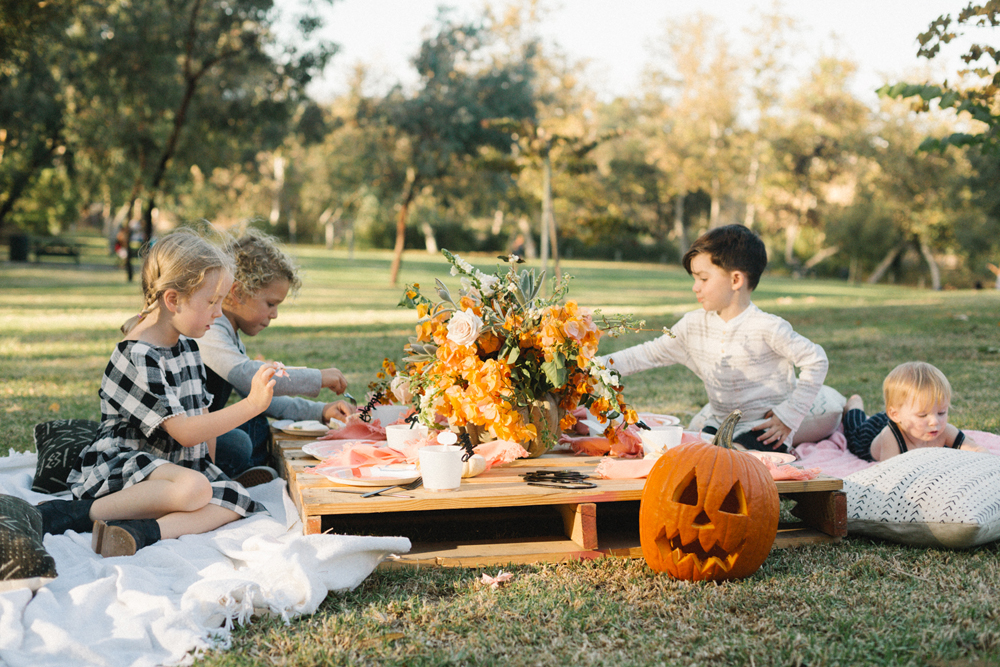 These little classmates, just chatting it up!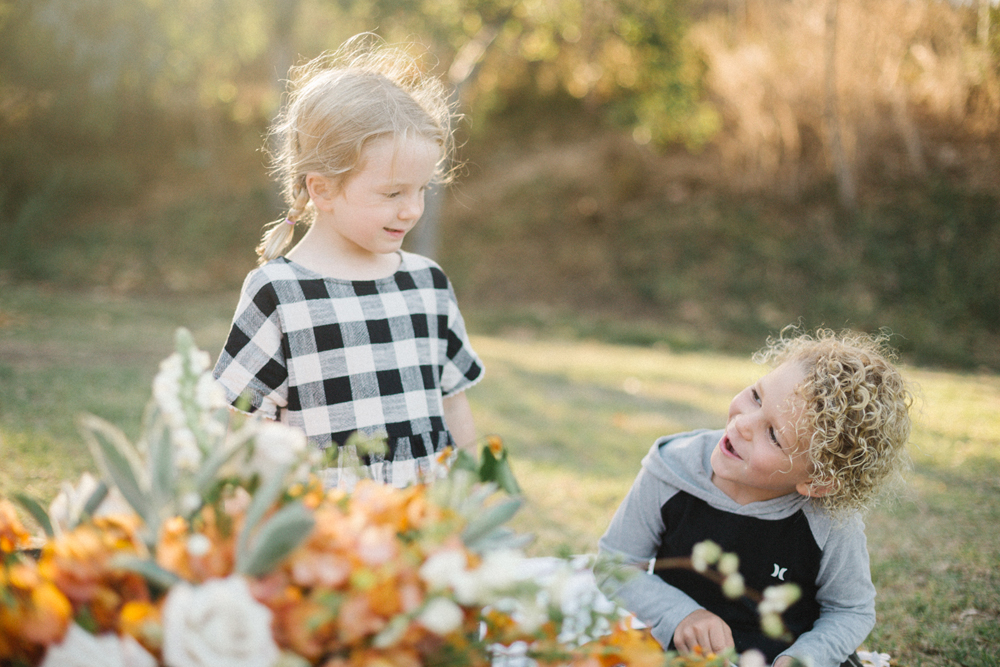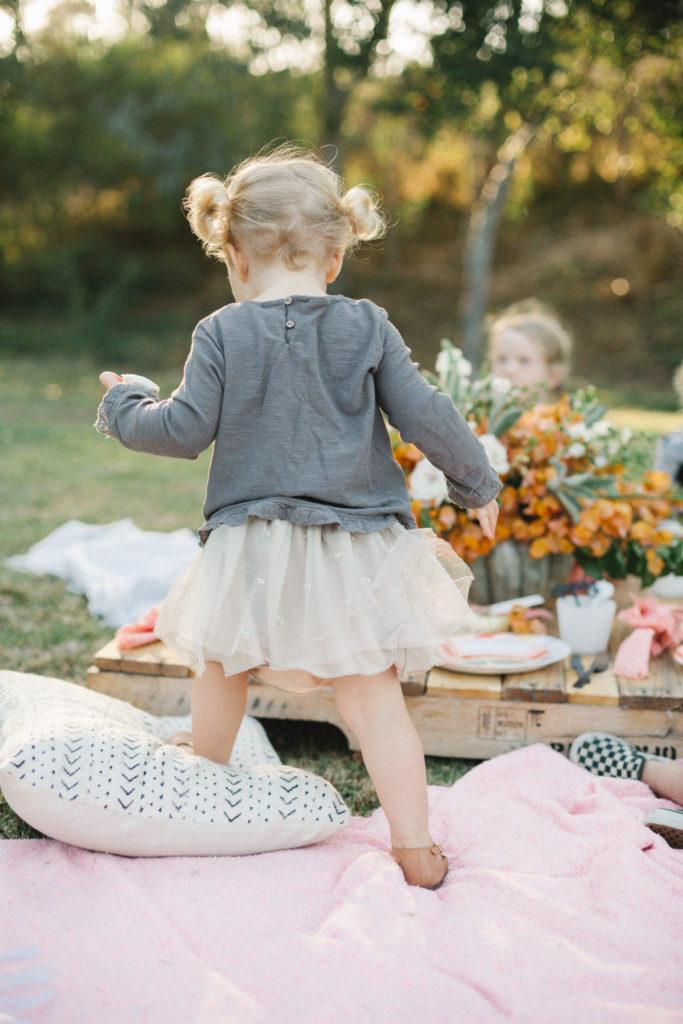 Brothers actually sharing! I can't believe this was caught on camera, haha!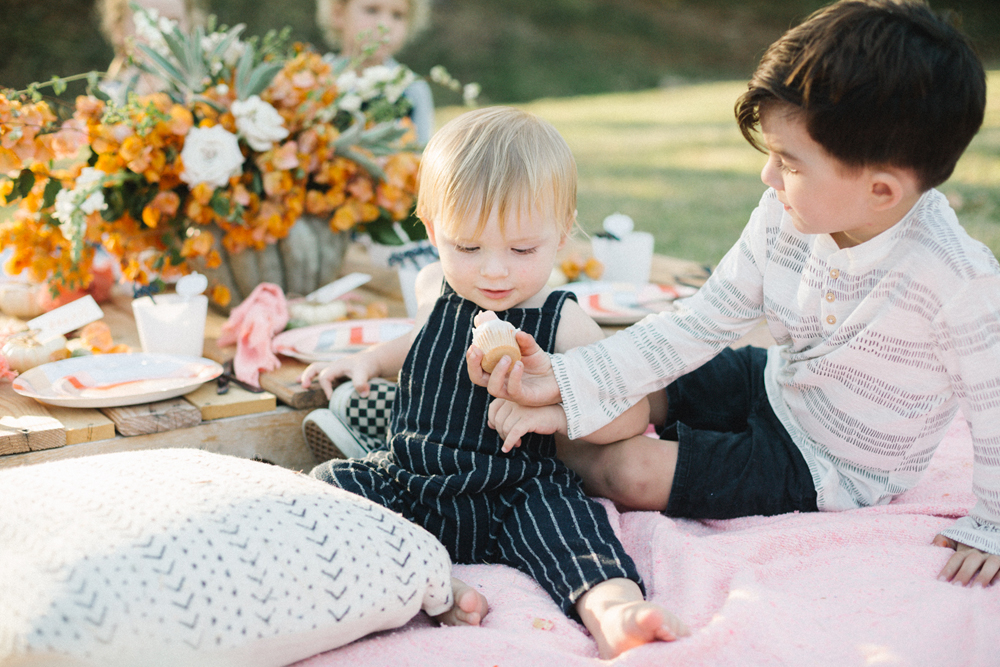 Little Olivia said, and I quote, "This was the best EVER!"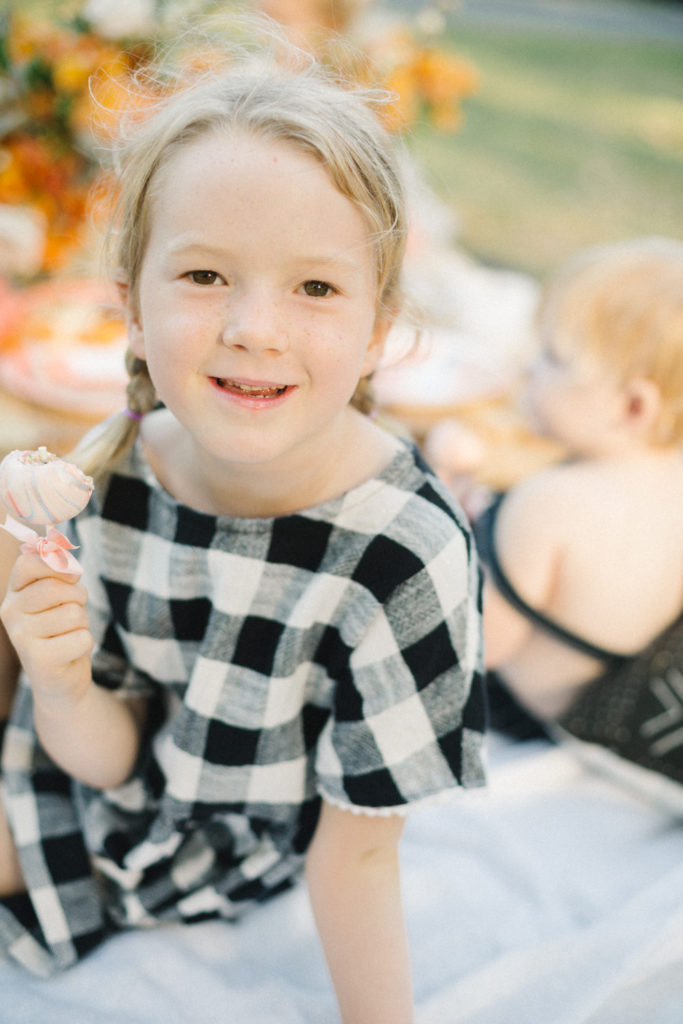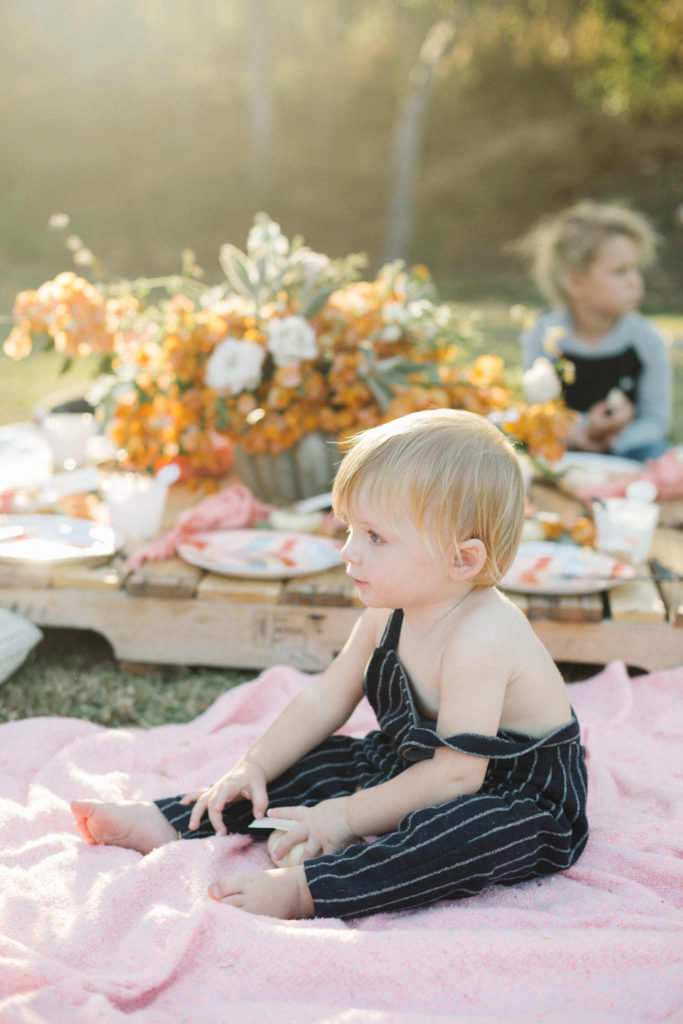 Yup, just living their best lives!!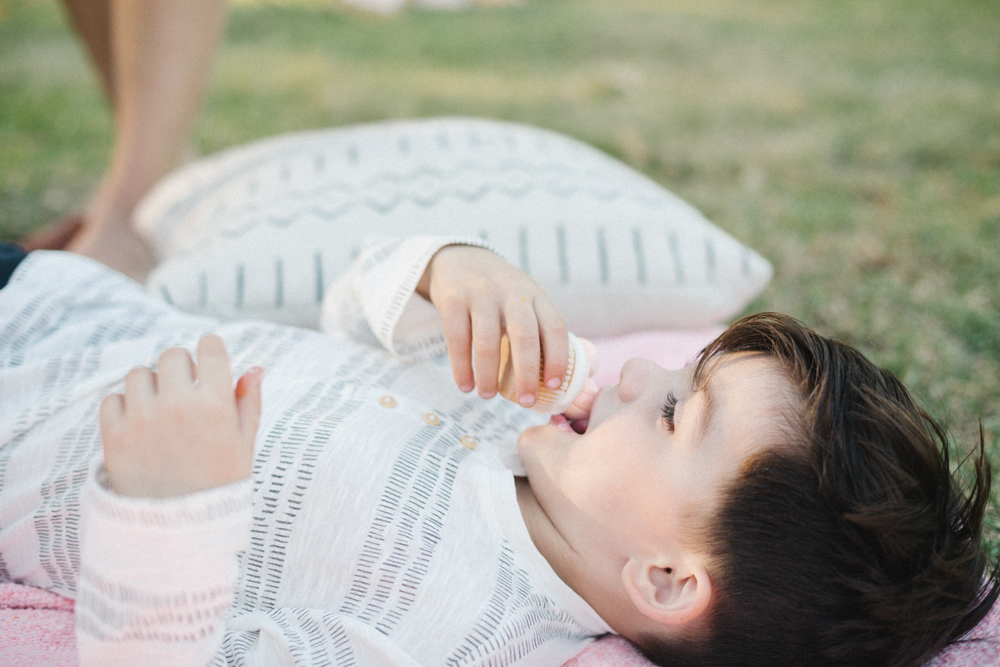 Hope this inspires you all to have some fun with your kiddos for Halloween!
xx
Jacquelyn
Styling/Design – Beijos Events
Photographer – Alison Bernier
Florals – Rooted & Wild
Invite/Calligraphy/Signage – Poppy Jack Shop
Tabletop – Bash Party Goods via Wild Child Party
Desserts – Beverly's Bakery
Blankets – Gunn & Swain
Pillows – Boho Pillow