Continuing our week dedicated to Dads, we recently styled a Father's Day brunch full of succulents, air plants, indigo and copper touches!!!  It's featured on Inspired By This today, but here are some more details…
Our tag line for the day is Dad You're Rad and it's our exact feelings to our husbands & Dads, thank you for all that you do to support us!!
All Photos by the lovely Annie Vovan
We were inspired to throw an at home family brunch to celebrate all the Dad's in our lives and started with that popular color of choice lately… Indigo!!  It's no secret as to how we love Boho Pillow, so we thought, why not do placemats with her amazing fabric!?  We fell in love with this mud cloth fabric that was the perfect indigo and the design process went from there…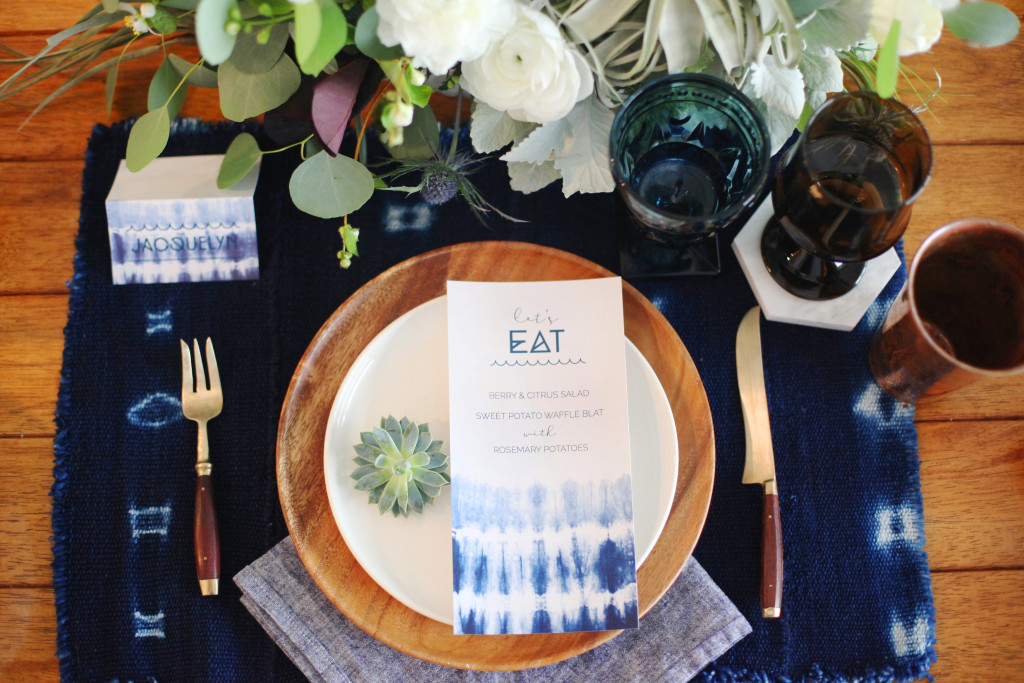 I threw this brunch at my home which is close to the beach and when your hubby loves to surf, you tend to get some inspiration from the ocean…  That's the direction we went when we described what we wanted for paper goods to our friends at Prim & Pixie, and we love what they created!!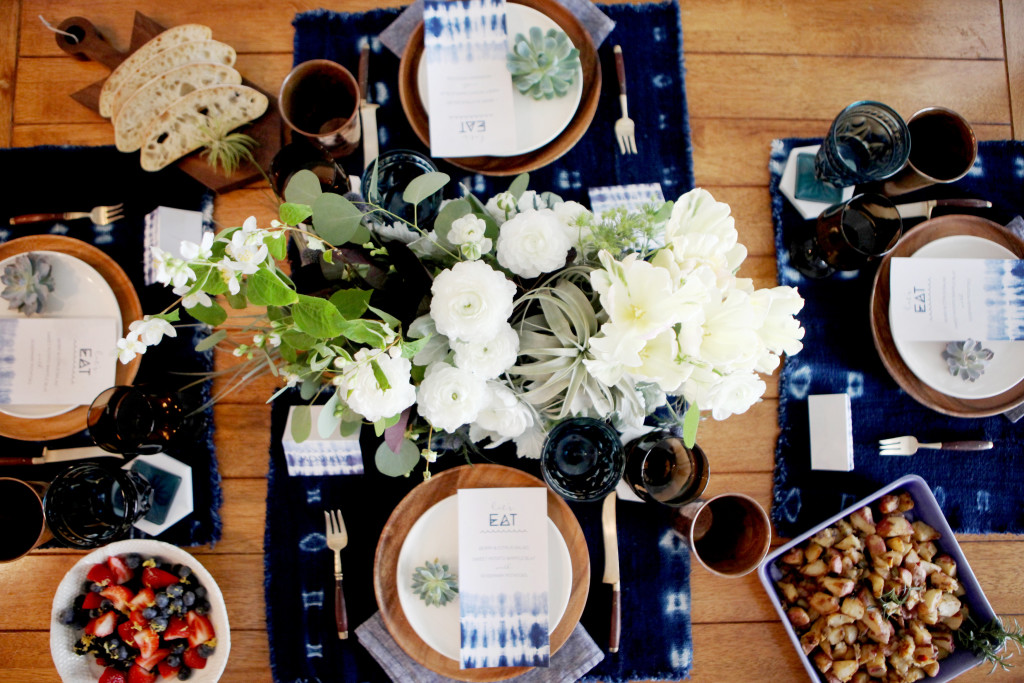 We turned to the gorgeous Bloom Babes for the florals… Father's Day florals can be tricky… You don't want anything too sweet, you want the right touch of masculine but still pretty to look at, we think they nailed it!!!  We love how the white florals mixed with the air plants & succulents look!!
And the china + glassware is from our girl Cassandra of Borrowed Blu… We used woods, indigos, whites and coppers to create the perfect tables cape any Dad would love!!!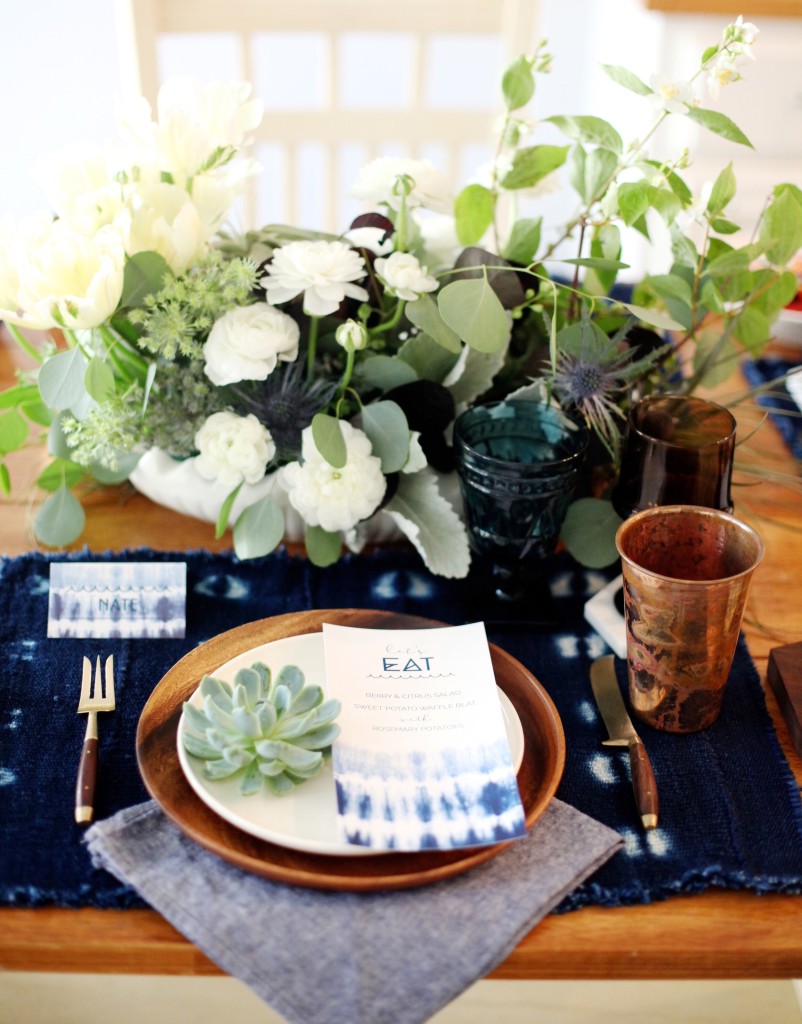 Little details are everything ;)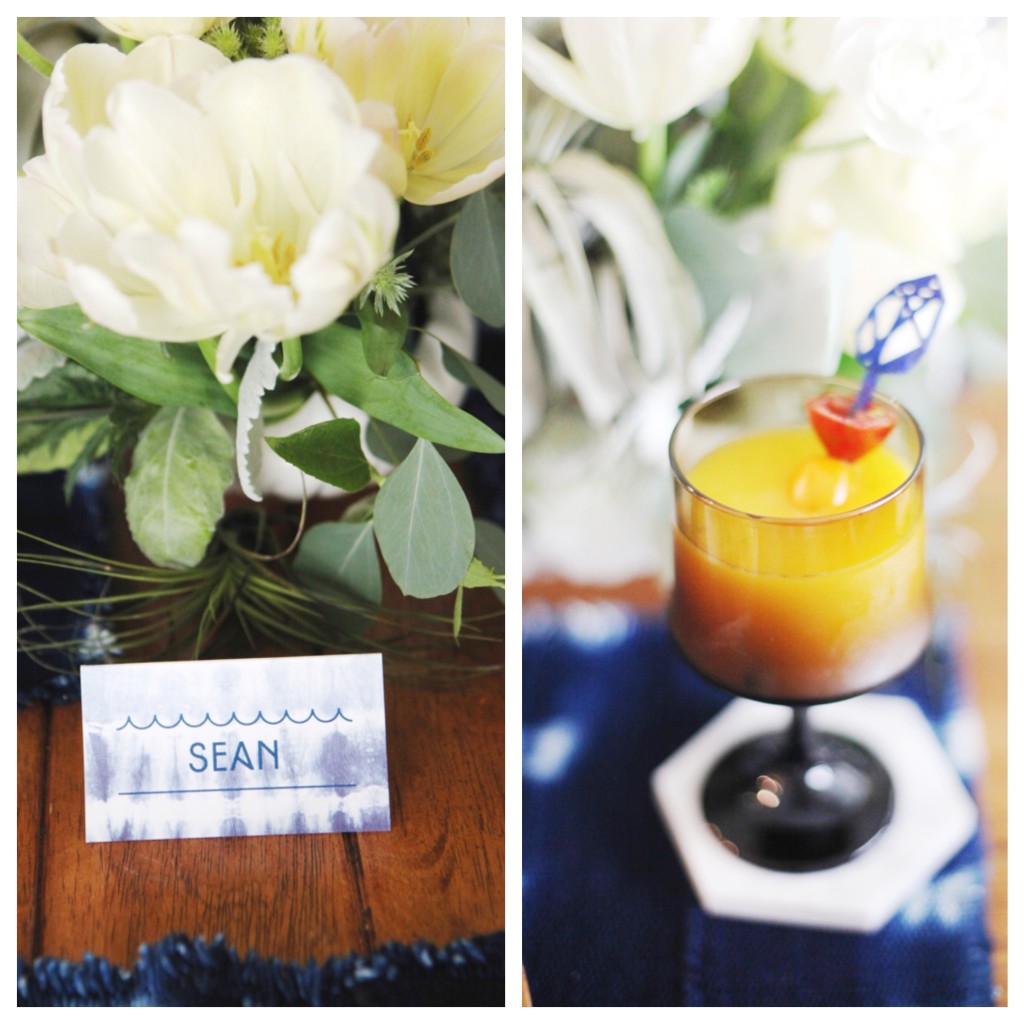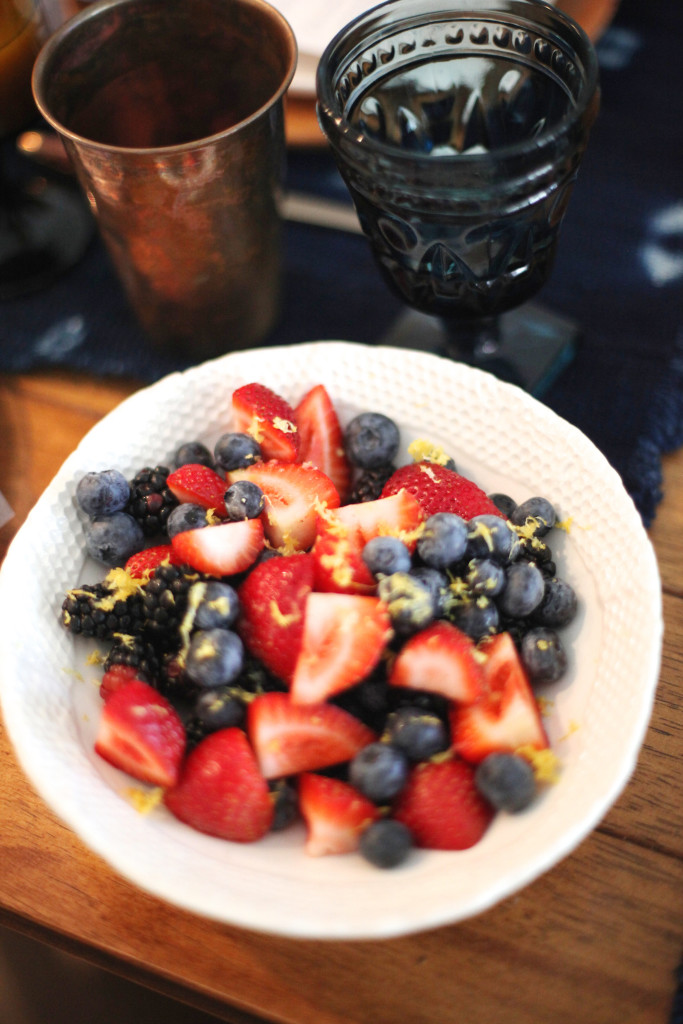 The Duo Studio created this amazing board with our tagline… They also created these amazing wood serving boards!!!  We love them and plan on using them for basically every gathering we plan on this Summer!!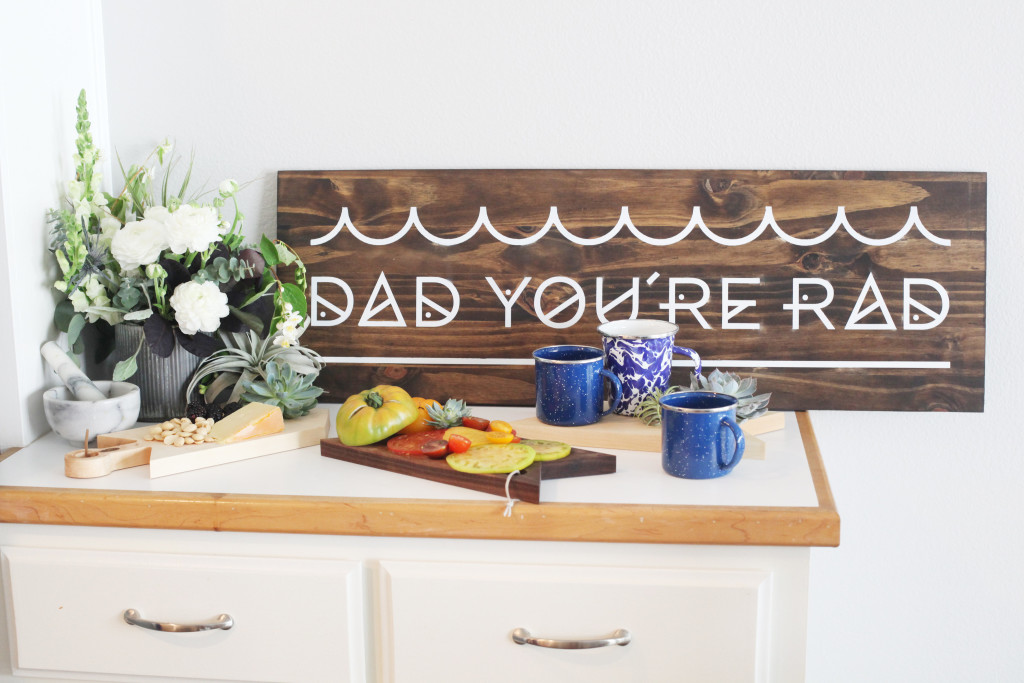 Daddy's need their coffee in the AM!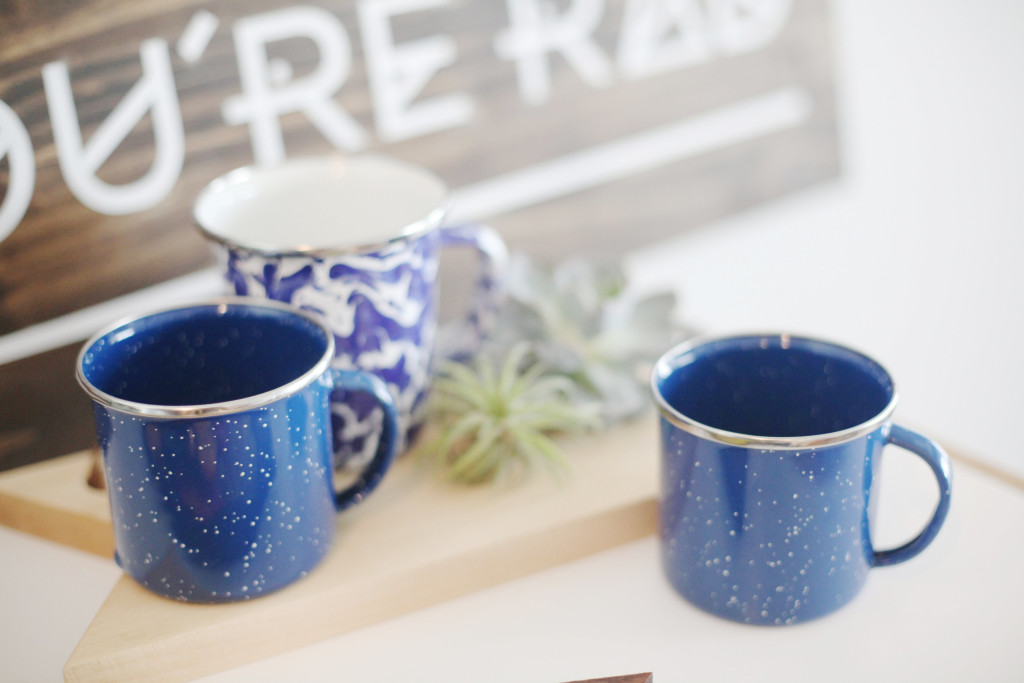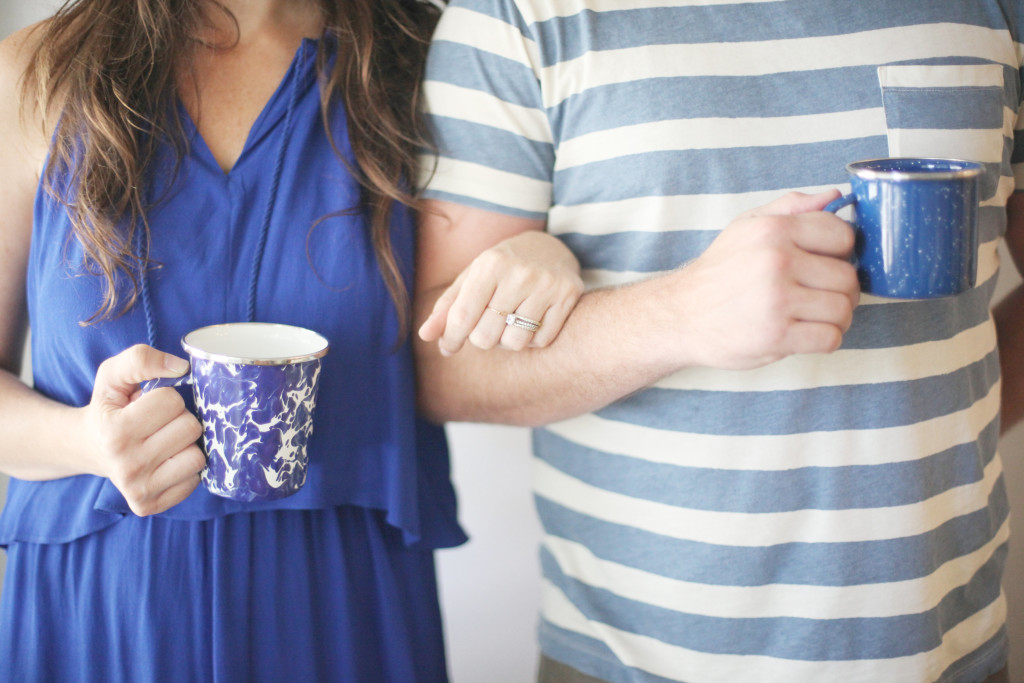 We love these wood boards so much you guys!!!  The Duo Studio really nailed it on them!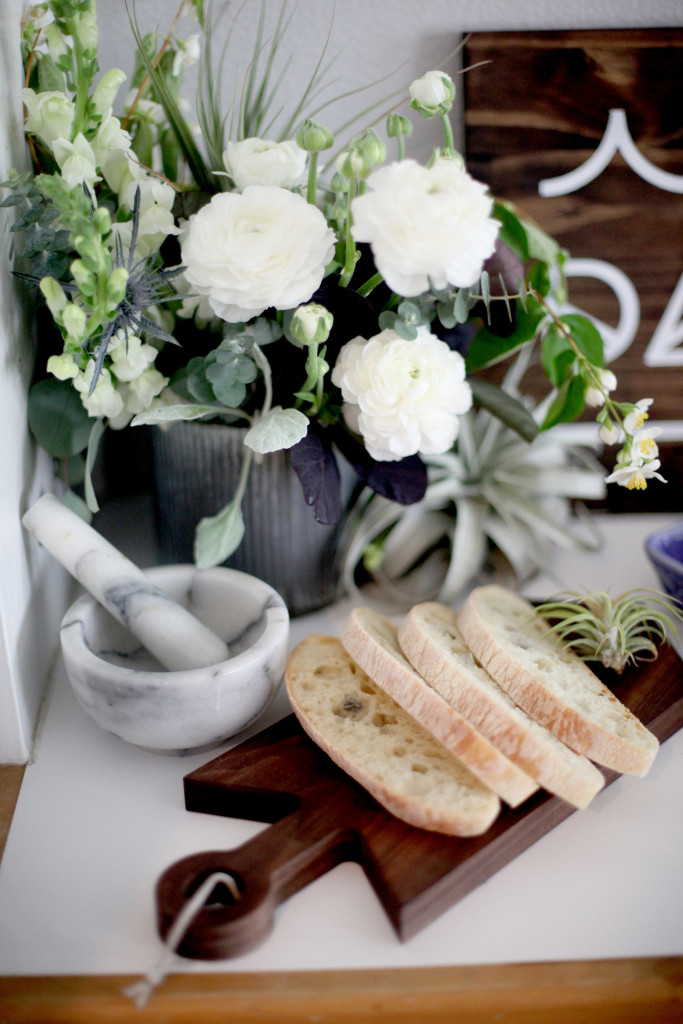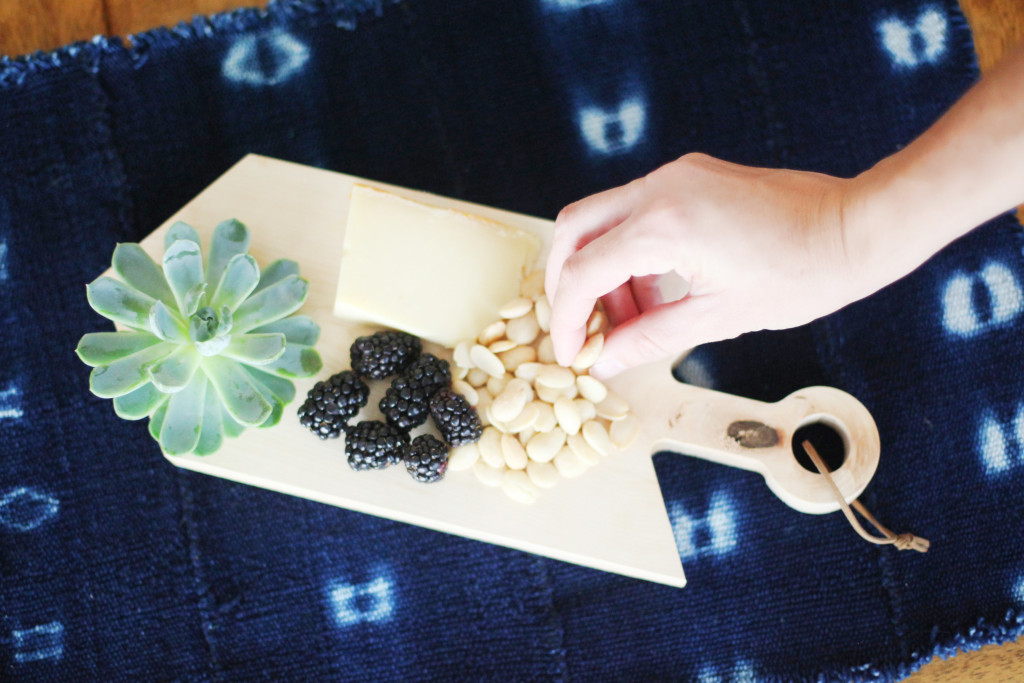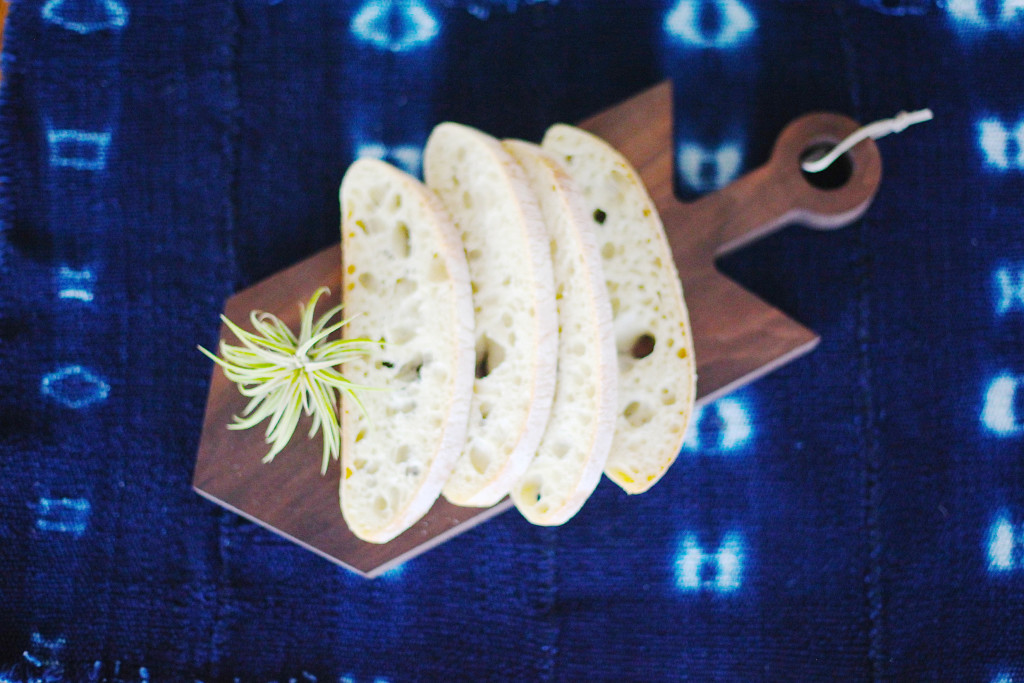 They also created these stunning marble coasters we had at each place setting!! We are obsessed!!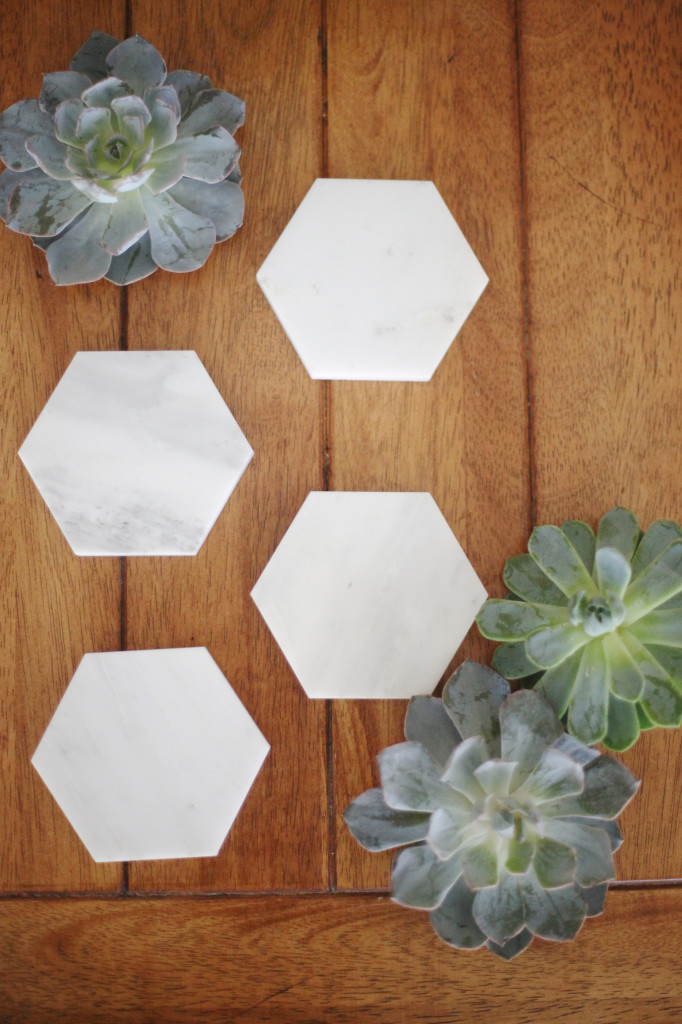 Prim & Pixie created this sticker signage for us to use on our wall, another little surprise for Daddy and a reminder as to how much we love him!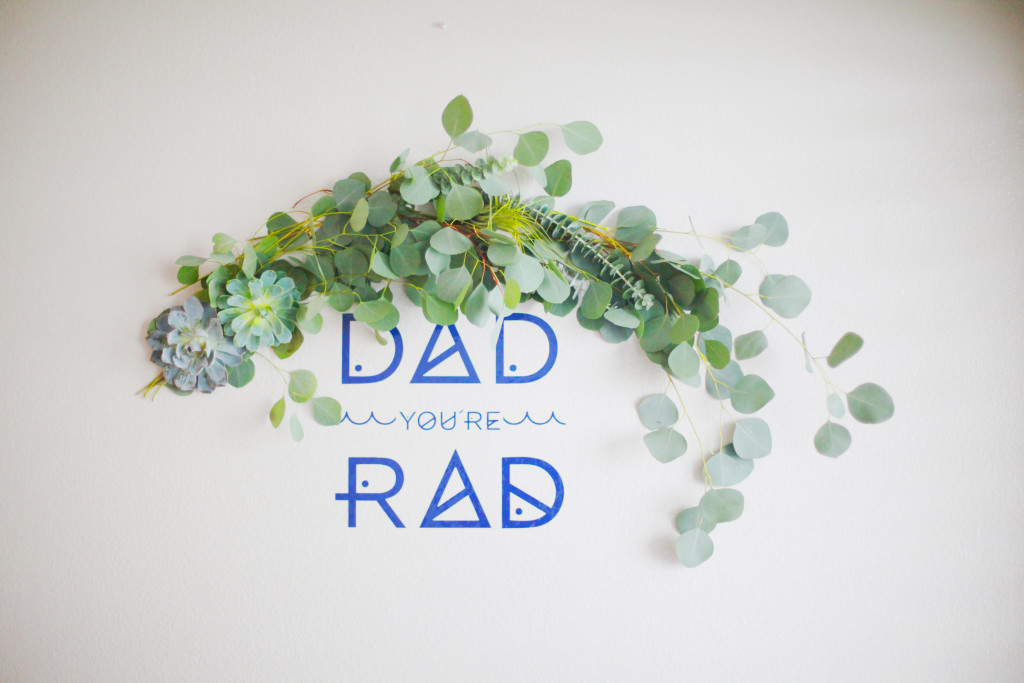 Now time to eat!!! Yummy Waffle BLAT's for Dad!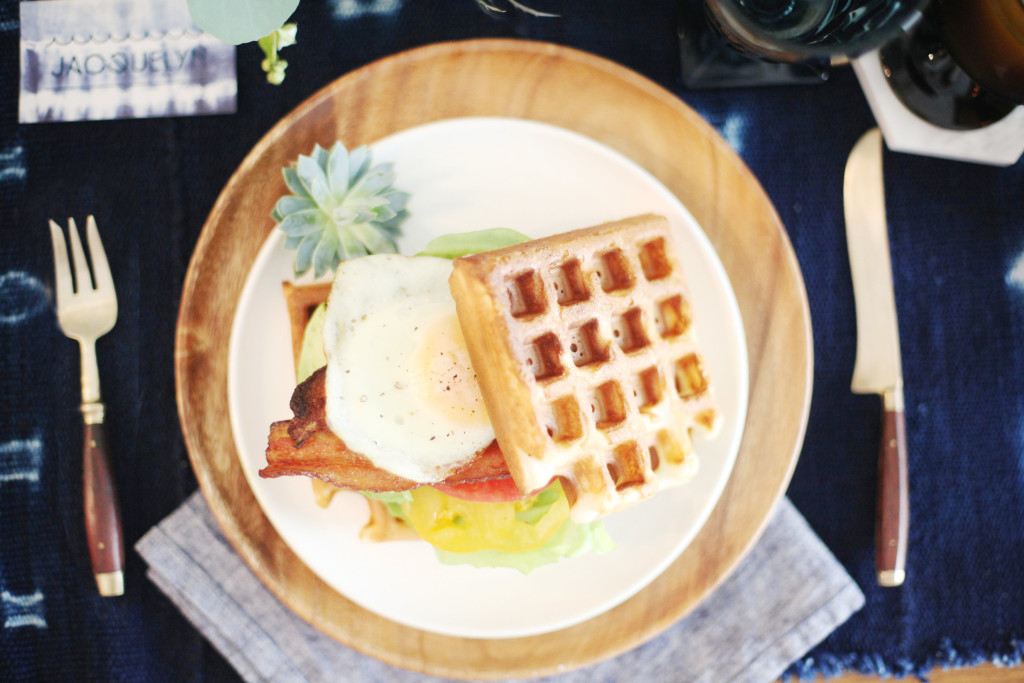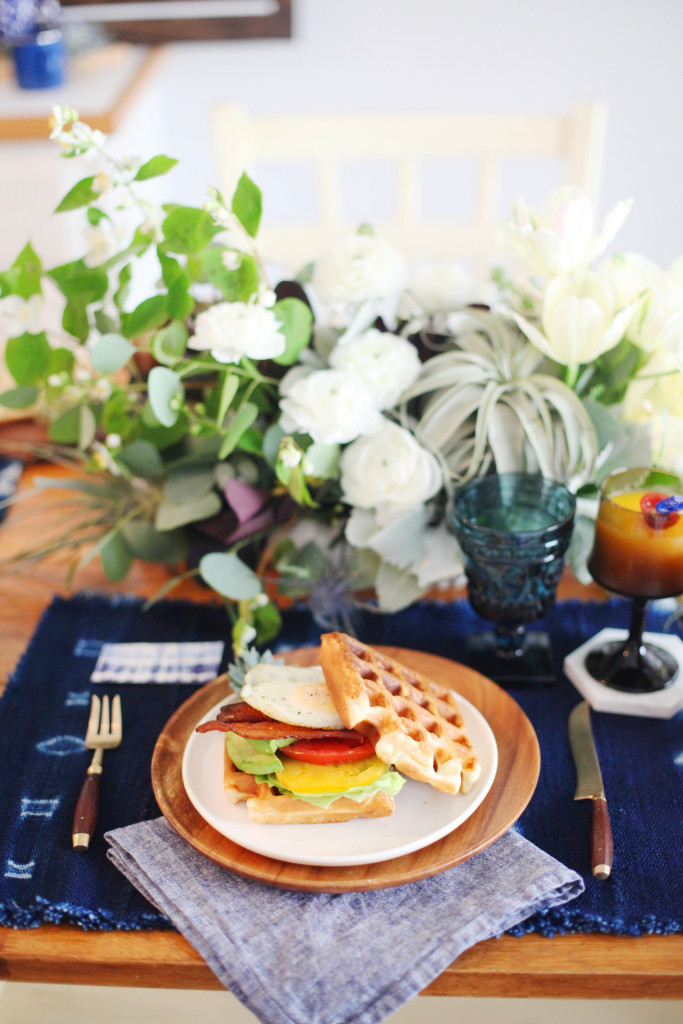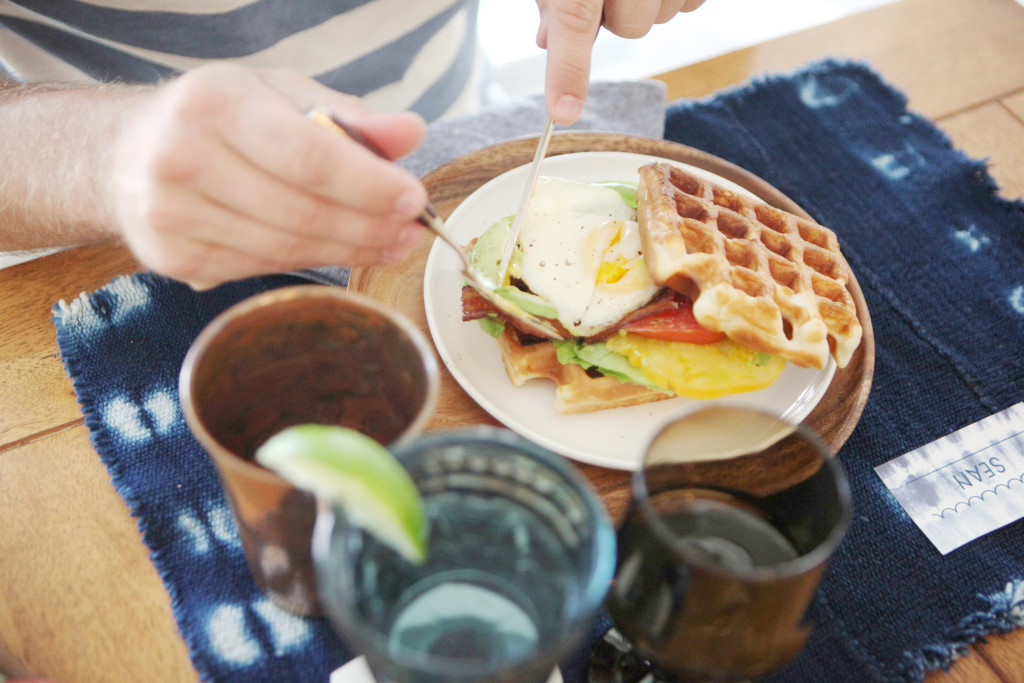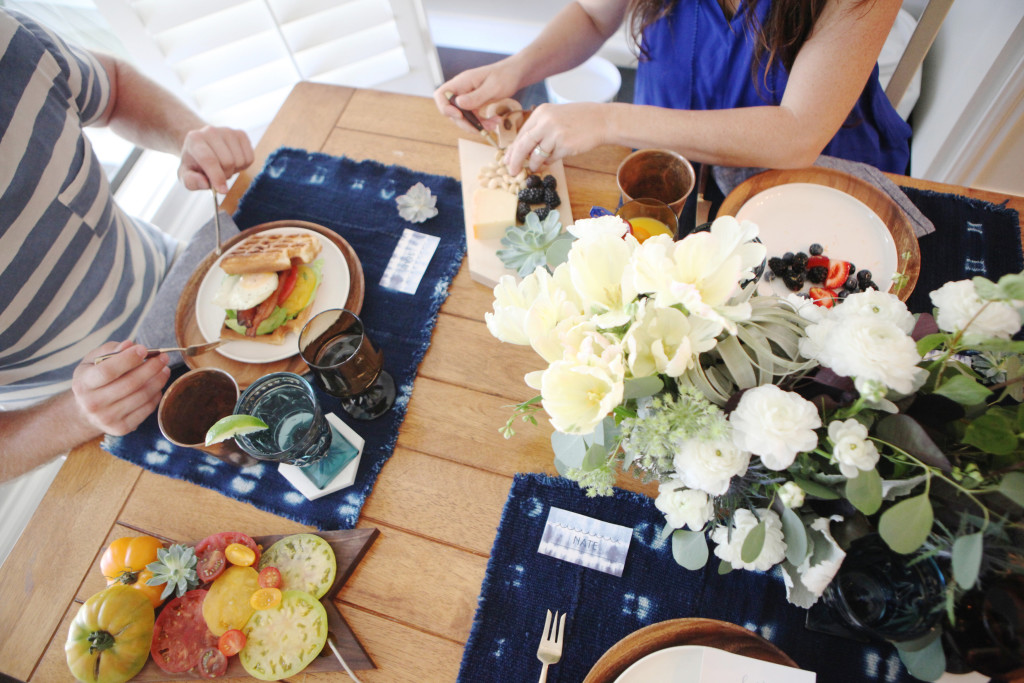 After brunch, Daddy aka Nate hung out with Court while he napped…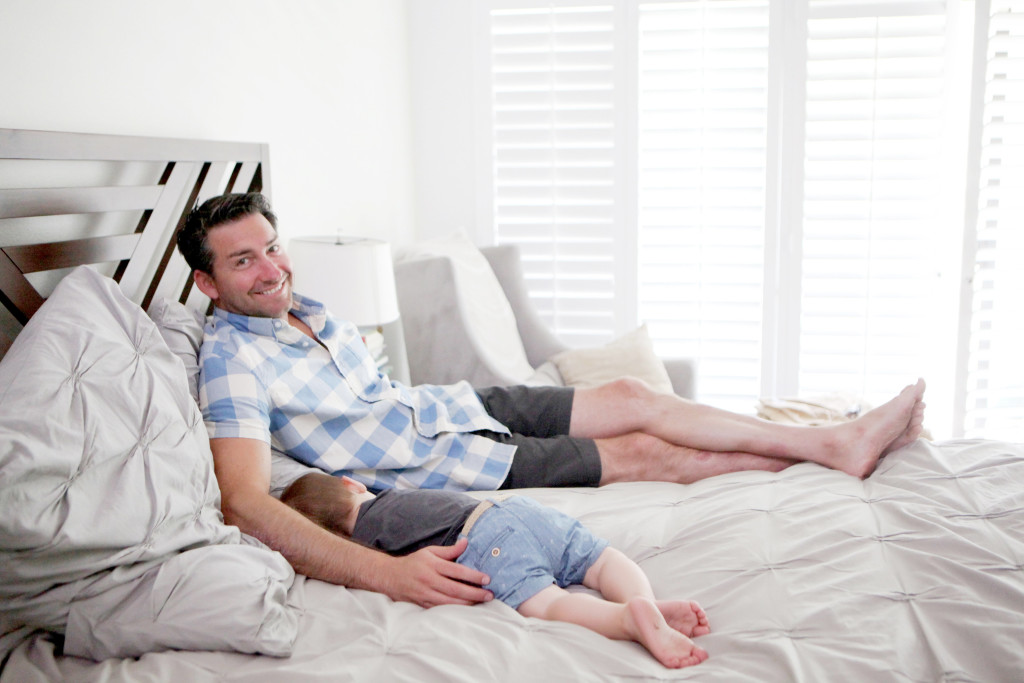 Cheers to all the Dads out there!!! You're Rad!!!