Ending our fathers day week with one rad gift that all dads will love. TRUST us! Careful…. they might shed a tear or two. Father's day is the day to shout from the rooftop how much you love your dad.We sat down with our little ones, and asked them why is your dad rad? The kids loved telling us why they have the best daddy….
Brown Fox Calligraphy turned their answers into an awesome and RAD wooden sign for our little beijinhos to give their daddies for fathers day! Check it out, and check out all those proud daddies! This is a great DIY idea that you can do with your kids on any element to gift up.
Happy Father's day to the three most patient, understanding, loving, dedicated, and RAD dads!
Photos by two rad ladies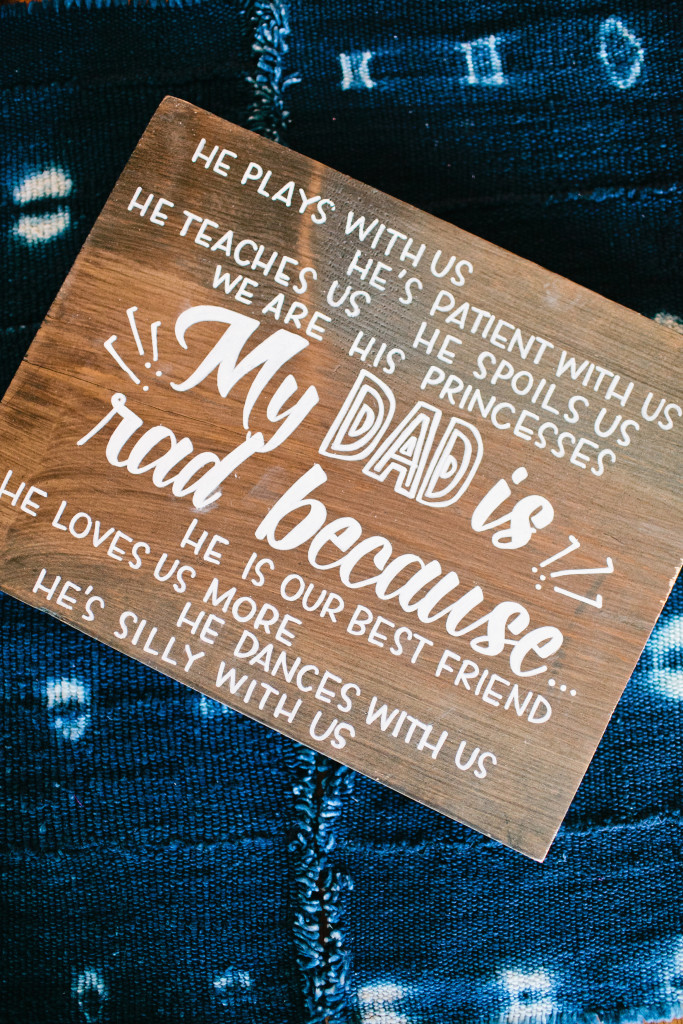 How sweet is Damon with his two princesses?! This is hands down his best father's day yet!… get to spend it with these two little beauties. One lucky dad!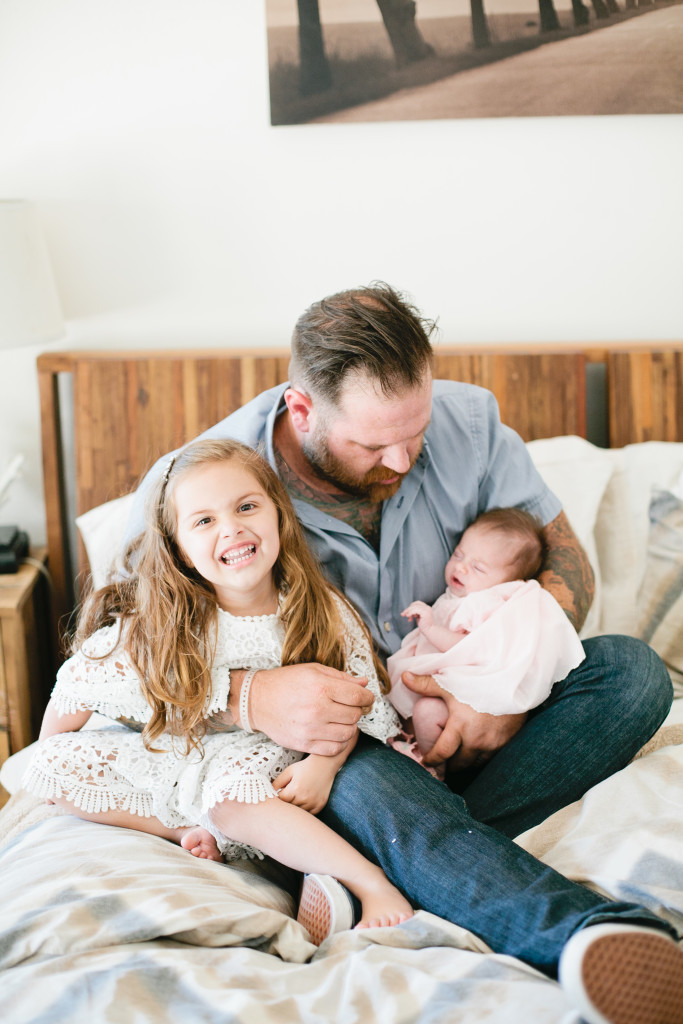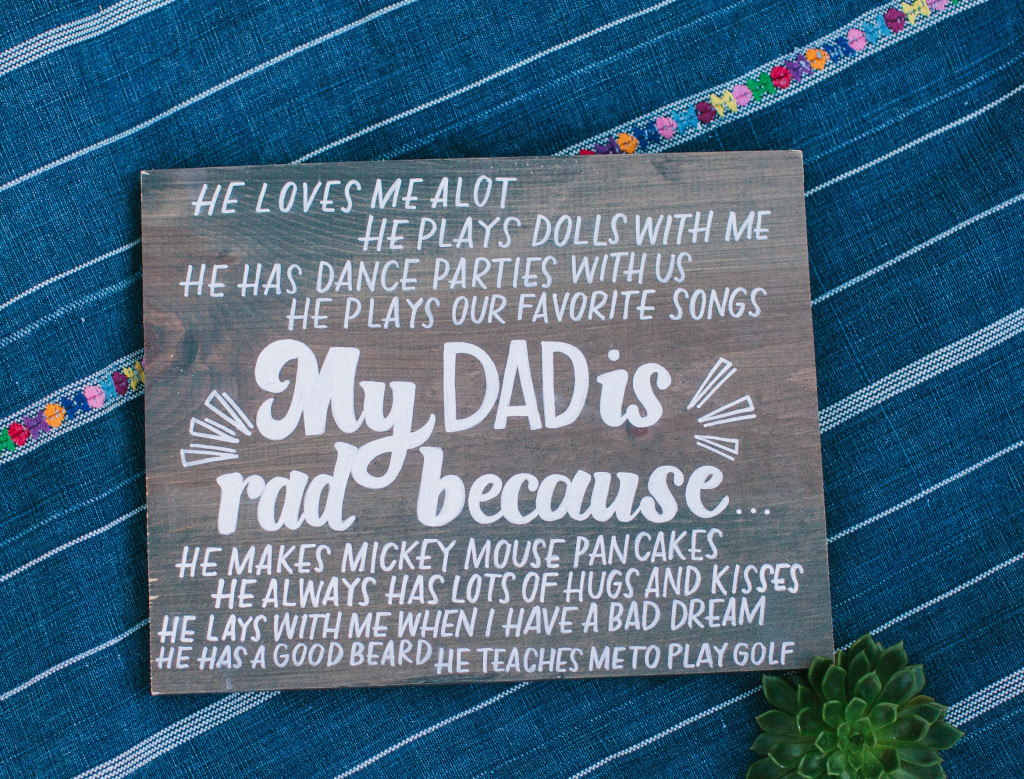 What rad dad doesn't have a good beard!! This is such a great project to do with your little beijinhos, you never know what they will say!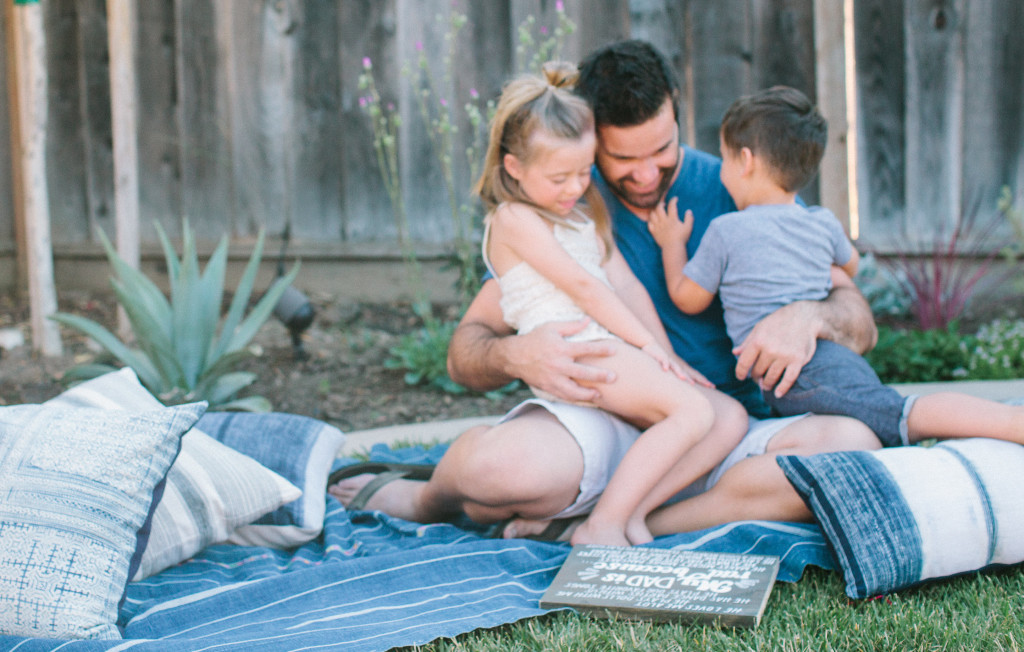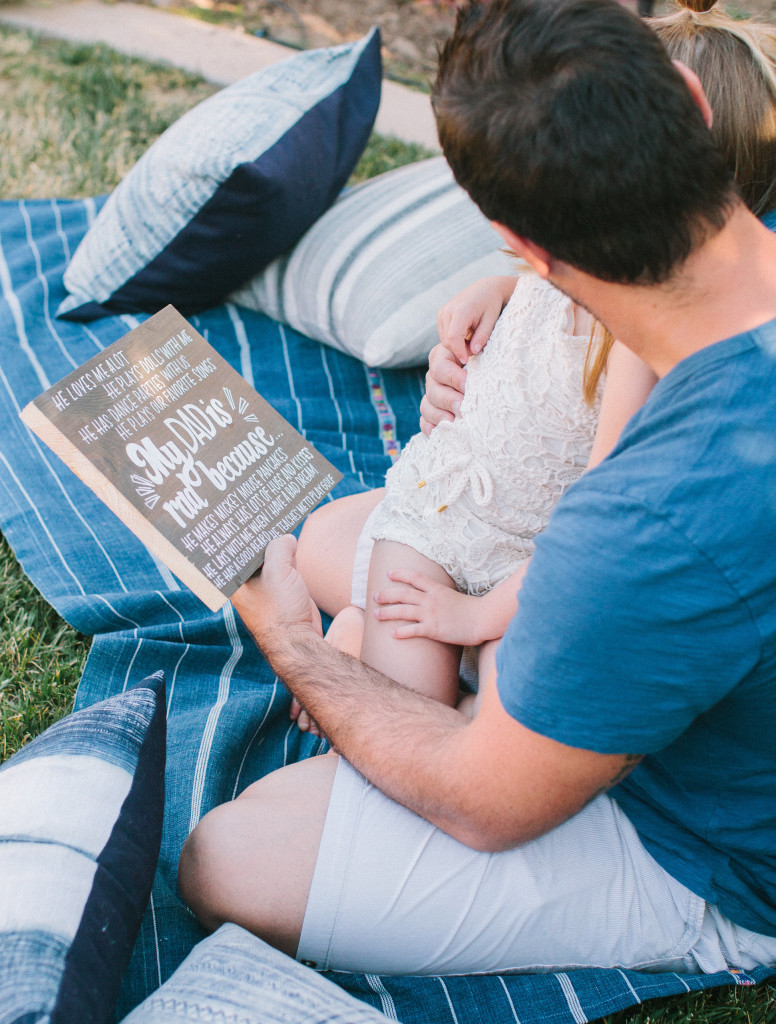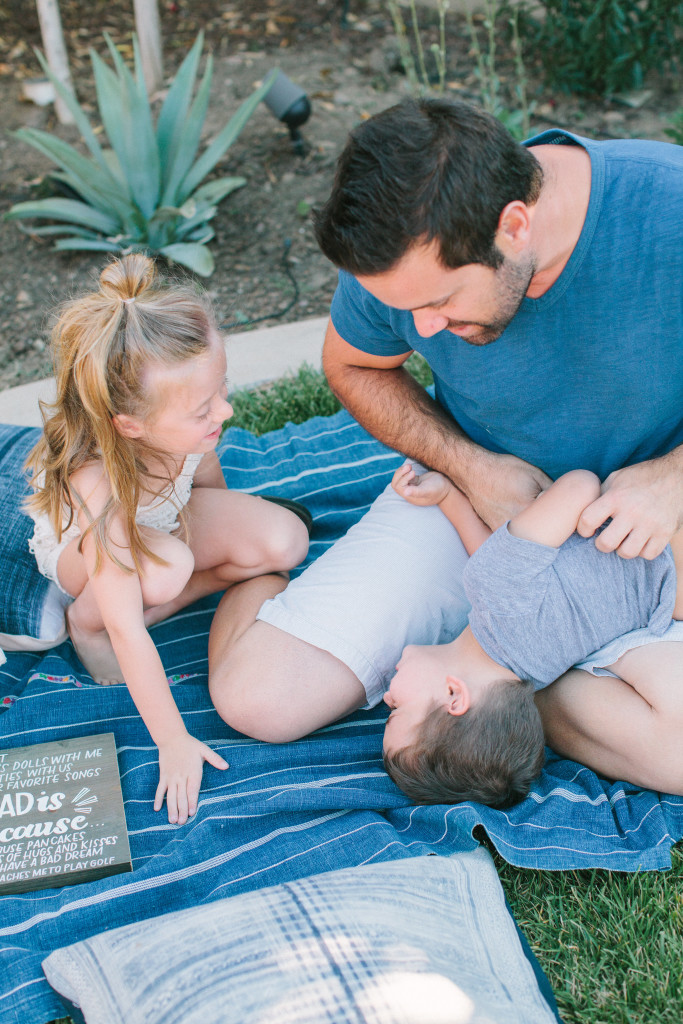 Love the reaction when you give this gift to your dad, its pure love!…and play!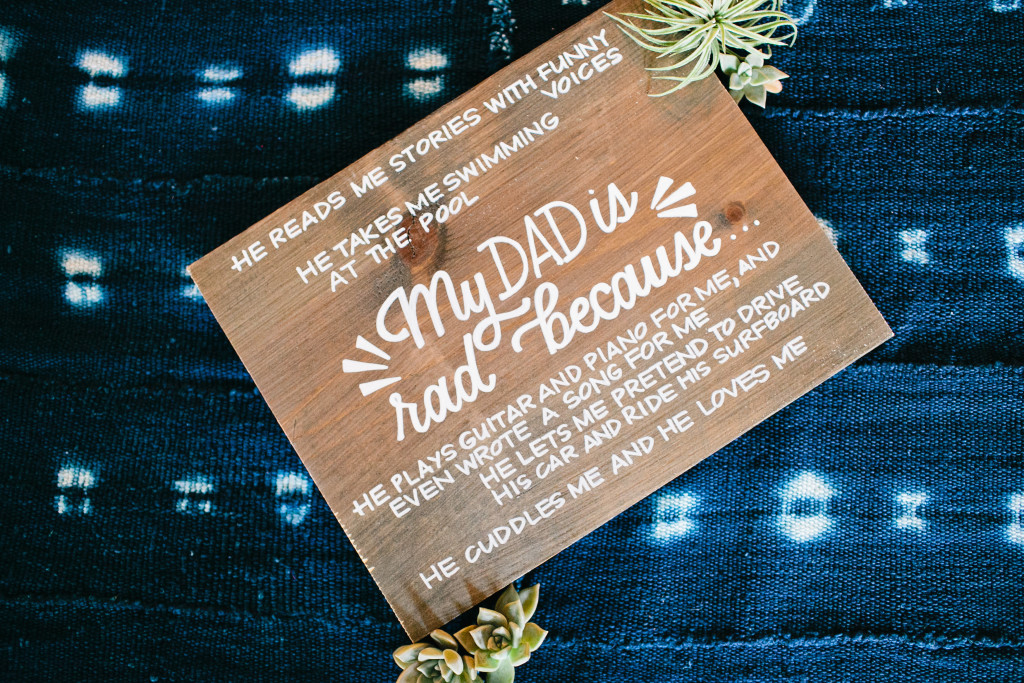 It doesn't get any better when you have a song written for you… Critter is one lucky little dude.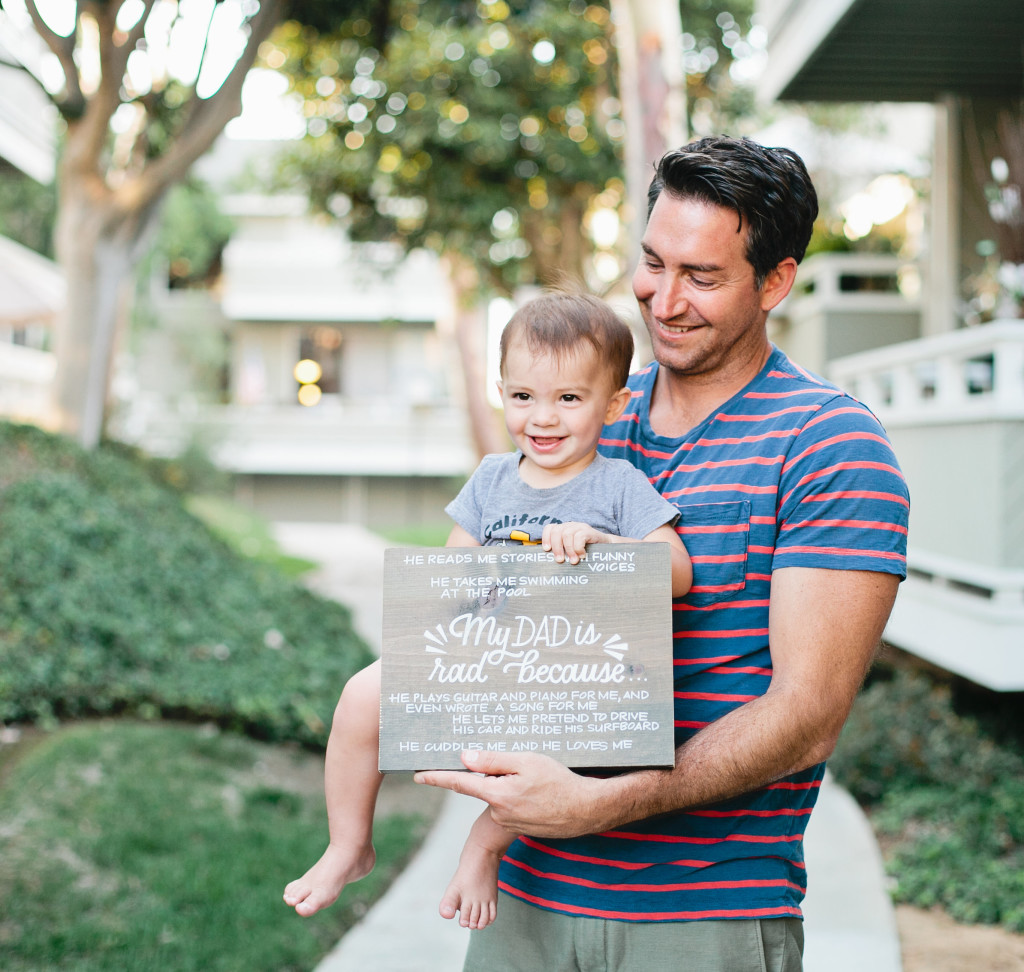 Don't just stop at dads…. grandparents are just as rad… if not more!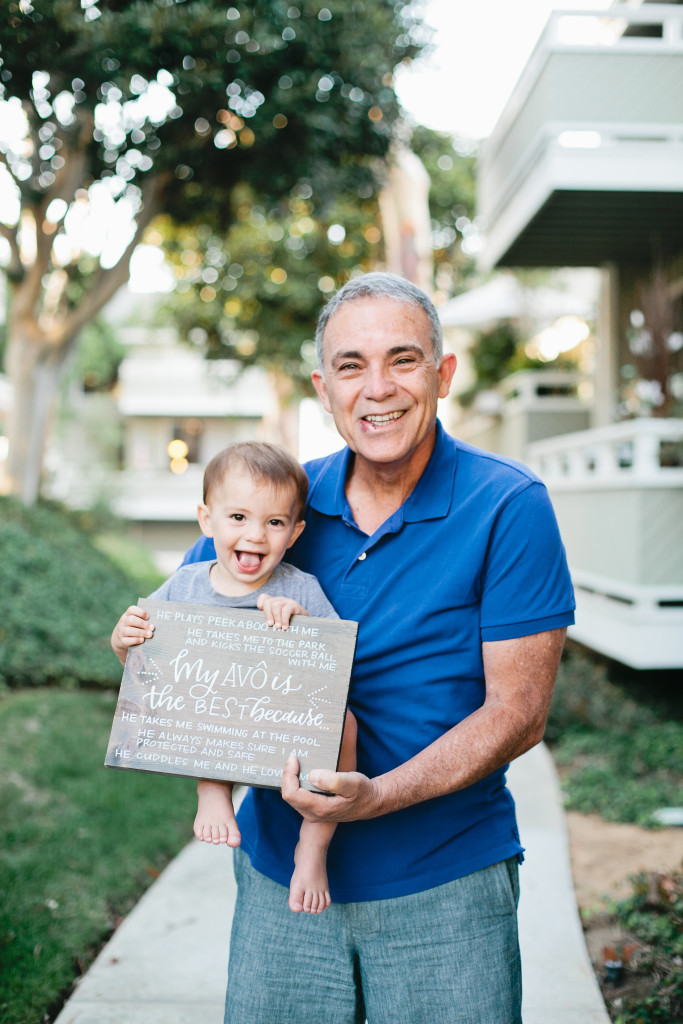 We brought in proud Avô to show off his gift from the his little Critter. How cute are these two!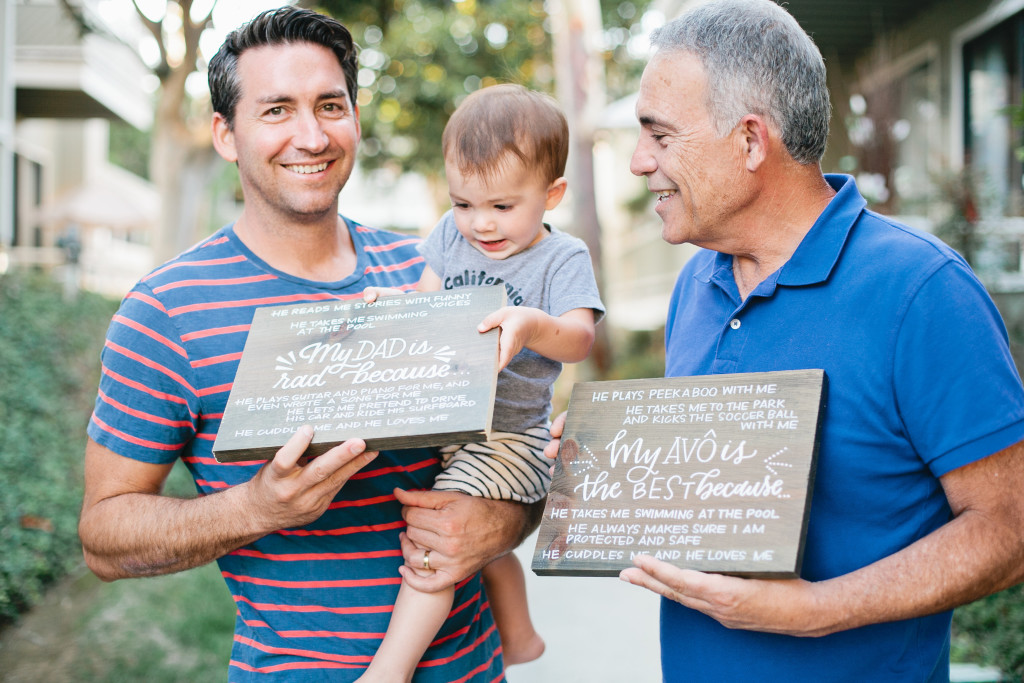 Critter wants his sign back! he forgot a few things to tell Dad!
Here is how you can create one!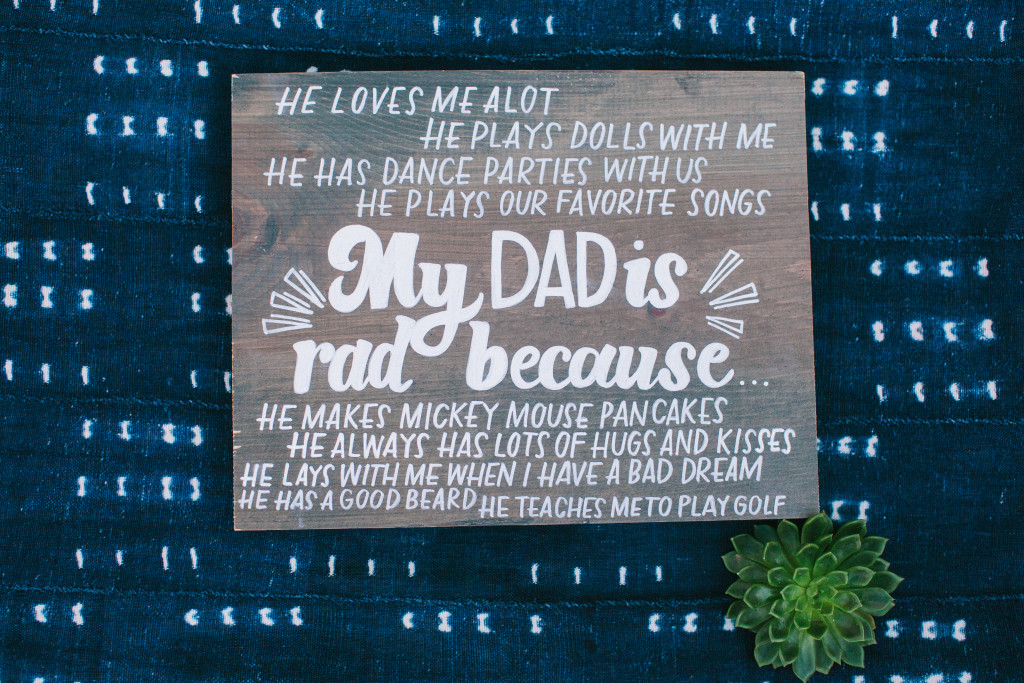 Buy a piece of wood from your local hardware store. Cut to your desired size. We did a 12 inch square.
Stain with your color of choice, we did a semi-transparent slate color and water it down to have it be light so you still can see the natural grain of the wood.
Do a couple coats to achieve the color you desire.
Then you are all set!
We brought in Brianne from Brown Fox Calligraphy to create our wooden gifts, we went with a retro style handwriting since this for the dads. It gives it a masculine look, not so girly. She did an awesome job!
Thanks Brianne!