Something I love to do for my kids each holiday is gift them a little treat to kick off the season. Whether it's for Halloween, Valentine's Day, or even St. Patrick's Day – I find a little something to gift them that gets them excited!! Of course, Christmas is no exception!! Not like I need to get them excited, they definitely already are but I try to make each holiday special. One of my go-to gifts is pajamas and books!
Part of the reason I continuously gift this is selfish, I am a sucker for matching pajamas!! And I find no problem with adding to their library, you can never have too many books! I'll usually throw in another treat like candy or baking items like festive cookie cutters as an activity we can do. This year my boys will be receiving their pajamas and books from their elves, Charlie and Jack!
I decided to share some ideas in case you wanted to gift your kiddos something fun too! I'll probably be gifting mine on December 1st to kick off the month, but you could even gift up until Christmas break! No matter what they will love the surprise and as a parent you'll love the cuddly time reading a book with them before they go to bed.
Happy Shopping!!
Let's start with the boy's pajamas! We do a lot of girly things at Beijos but I have two boys so we are starting right here! I got my boys the top middle pajamas this year and the bottom left corner, like I said I'm a sucker for pajamas!! Especially matching!! But I truly love all of the options below.
And a big plus, they are all on sale!!!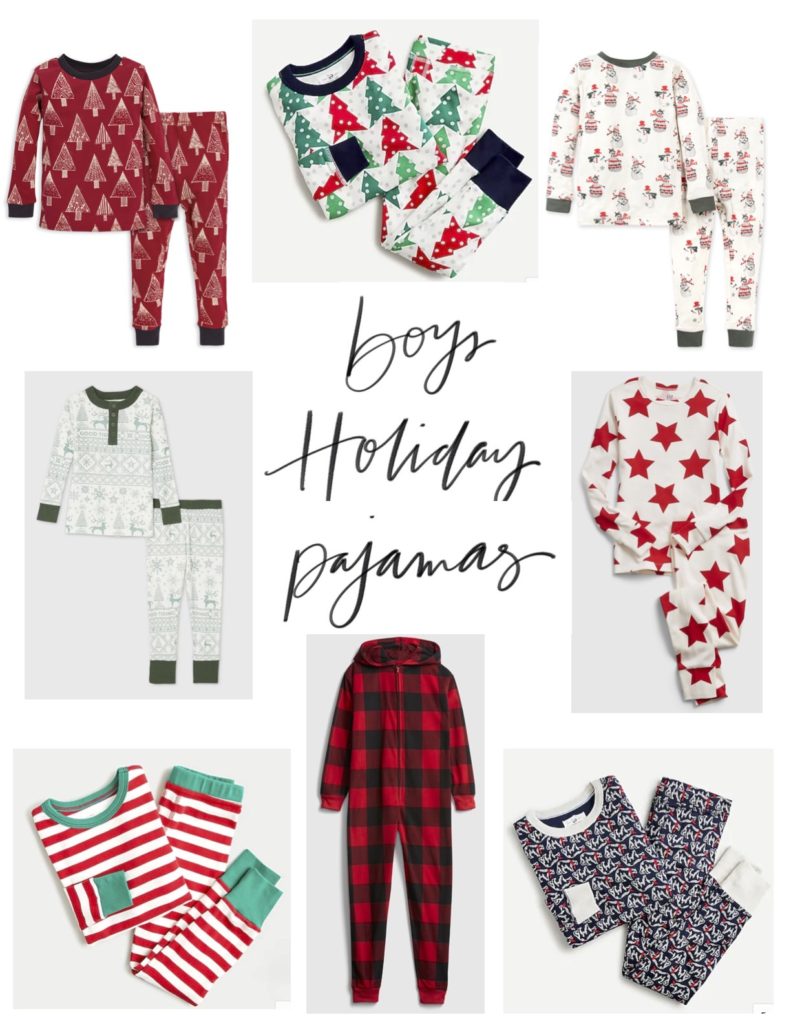 Now on to the little ladies!! Of course, we had to find some pink holiday pajamas, you can never go wrong with pink! But we mixed in some traditional red and green as well! So many cute options, I added some more in the shopping area – I couldn't resist! Again, hurry as these are all on sale and going fast!!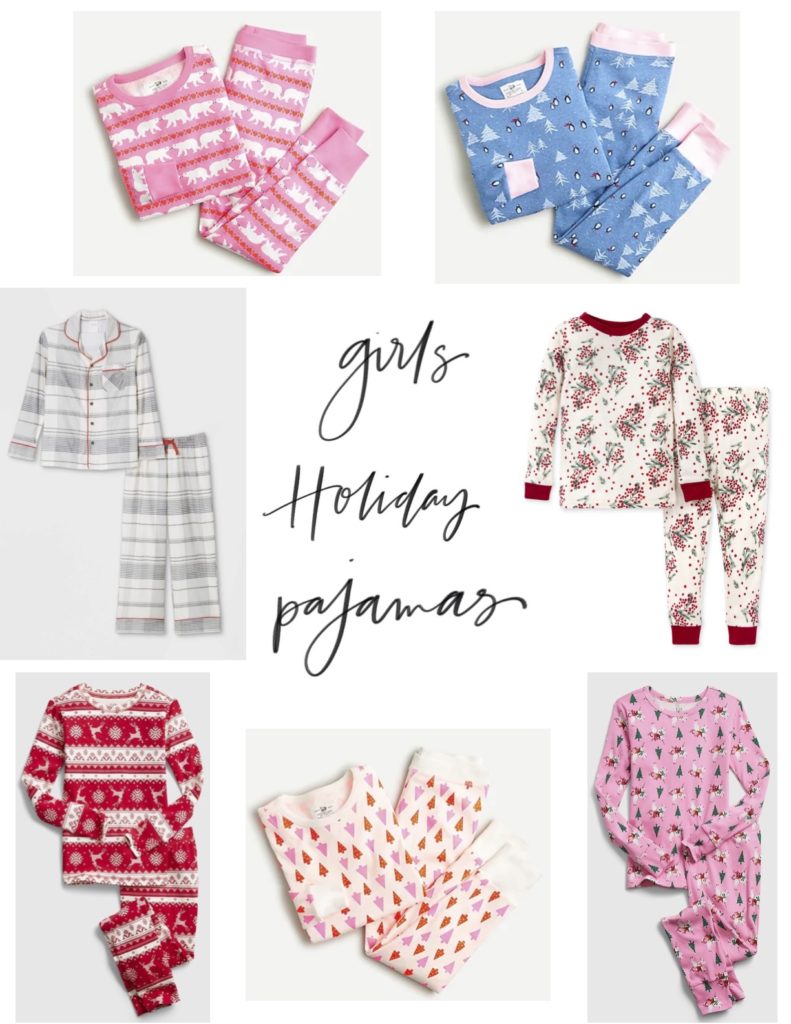 Now, on to the books!! I love searching for new books year after year for my kids. There are so many great options now for them and I love how creative authors are getting. This Christmas I opted for some fun ones for my boys with the Elf, 5 More Sleeps til Christmas, Happy Narwhalidays, and Tough Cookie below. But the possibilities are endless!!
This first group is a bit more fun, then I did the second group of a bit more traditional books on the bottom! All of these are on Amazon and available for Prime delivery!!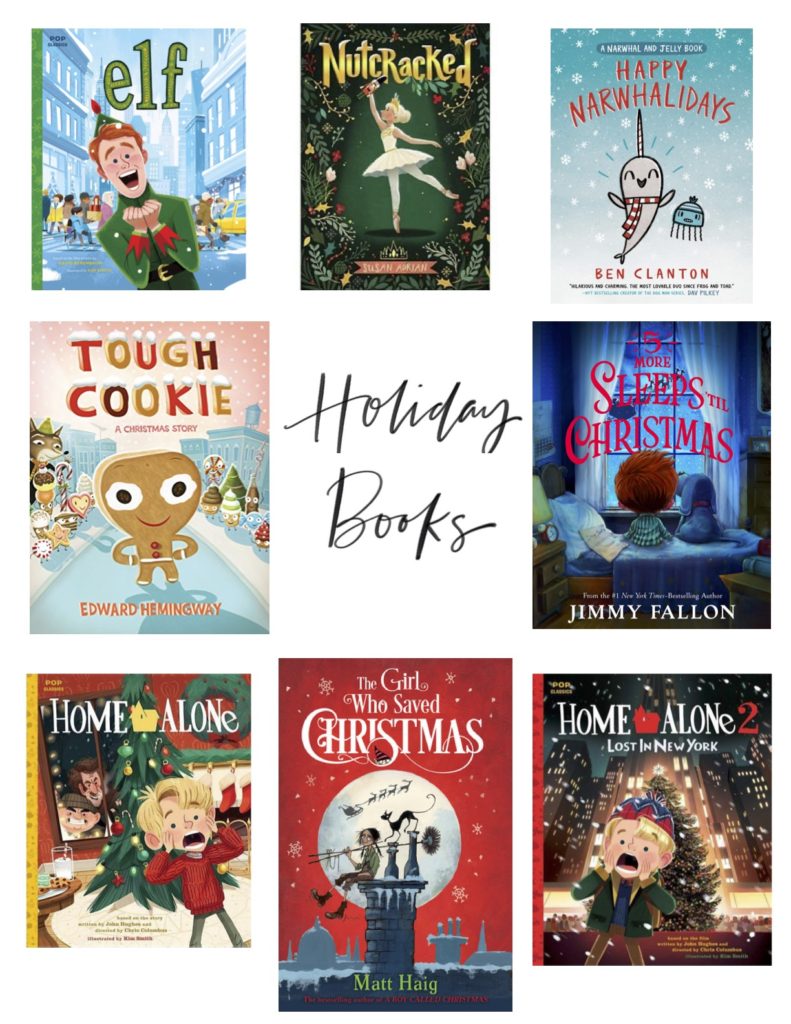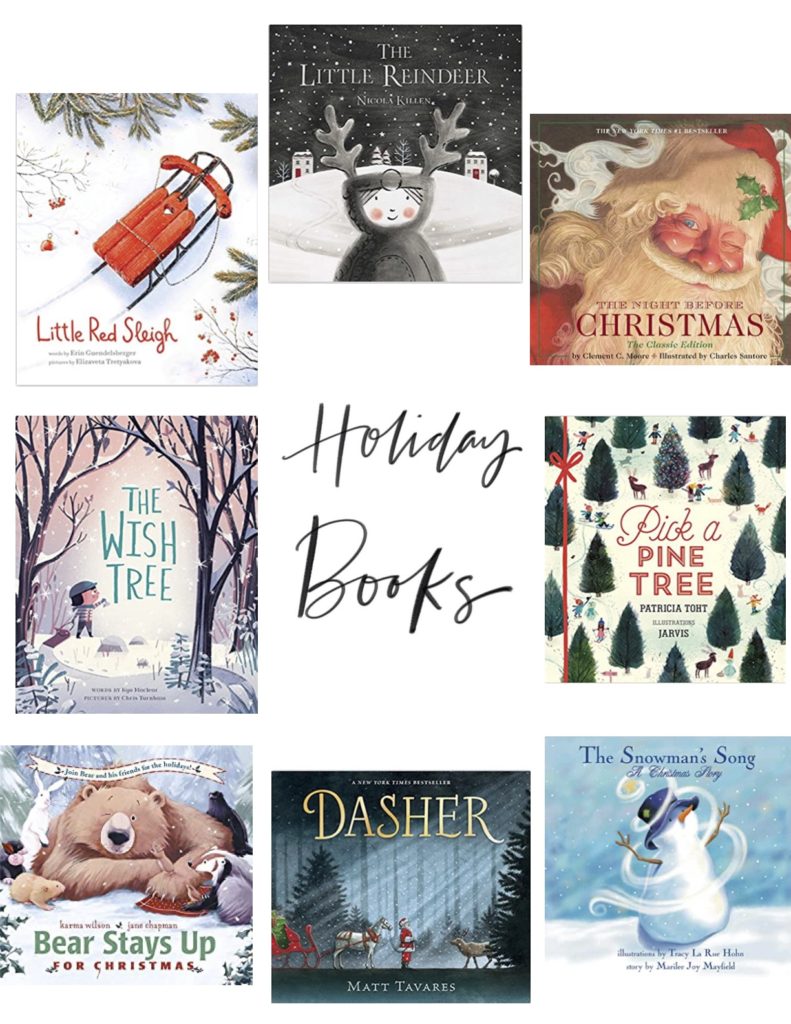 Hope this inspired you to spoil those little ones a bit! Like we need a reason, right?! I just love making every holiday exciting and special, they are only this little for so long!!
xx
Jacquelyn