As the kids get older, their style and interests change. I feel like this year has been one of those years, where my kids truly aren't little kids anymore. We have hit the tween age. Which means, no more toys or little kid stuff! Dylan is 10 and super into clothes, jewelry, and makeup, which is so fun to see how her style involve. Right now, of course super into everything '90's. Which I love when she tells me I know nothing about the '90s! Haha! Sweetie, I was a product of the '90s, I know what's up! Then, we have Jett who is 8, and super into video games, pokemon, and basketball. Currently, is new obsession is jump roping, haha! So the holidays are here. It's time for the kid fav, the advent calendar. Thru the years, we have done geometric advent calendar, macrame advent calendar, and even a wooden tree one. I have also bought fun ones like the sock advent calendar, lego advent calendar, and did a candy one using Target's fabric Christmas countdown calendar.
This year, I want them to have all the Christmas fun they can take this year. It's so hard to be away from family, and not being able to do the usual holiday traditions. So I had to think to myself what would put huge smiles on their face? Jewelry advent calendar and Pokemon advent calendar were the winners! And, O.M.G can I tell you how excited both of them were! Pure joy! And the babe to help me out with all of this was, Leanna from David and Leanna. This lady is amazing; she is definitely the 4th lady of Beijos!
Girl's Earring Advent Calender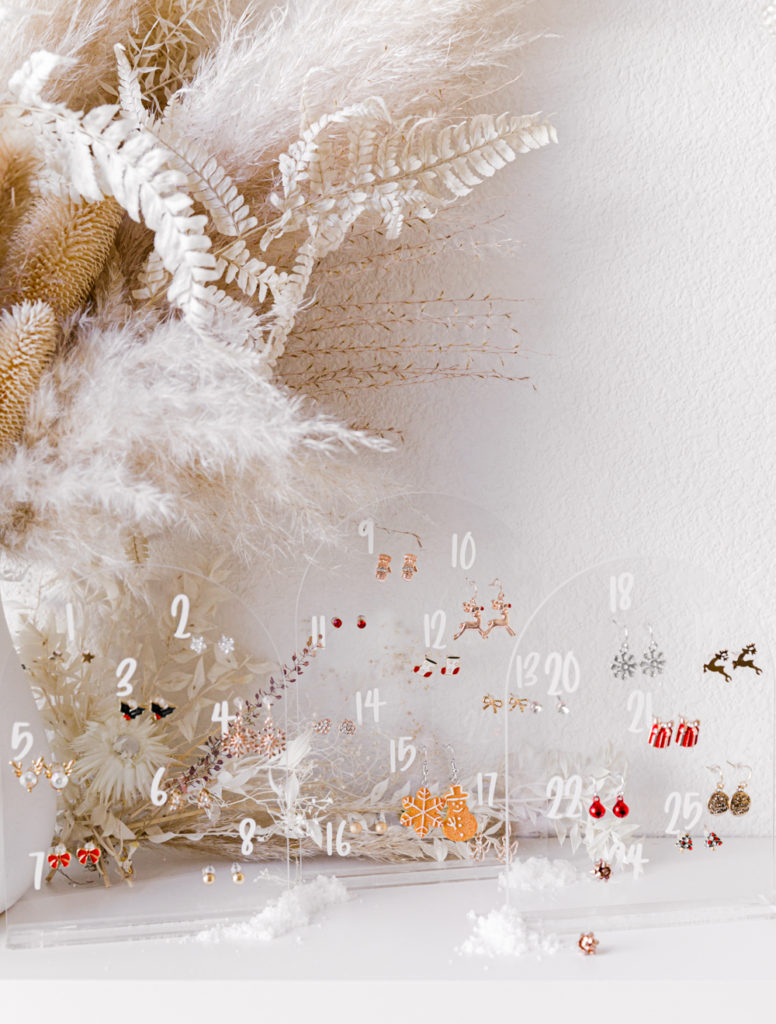 I was so excited to do this one for Dylan! She loves earrings! I mean, I don't know what 10-year-old doesn't! I found this place online, to be frank, super cheap stuff! But I didn't have to break the bank to do 25 days worth of holiday earrings for her. That's a win for me. Leanna created these super cute arched shaped earring displays. I mean cmon, how cute is that!?!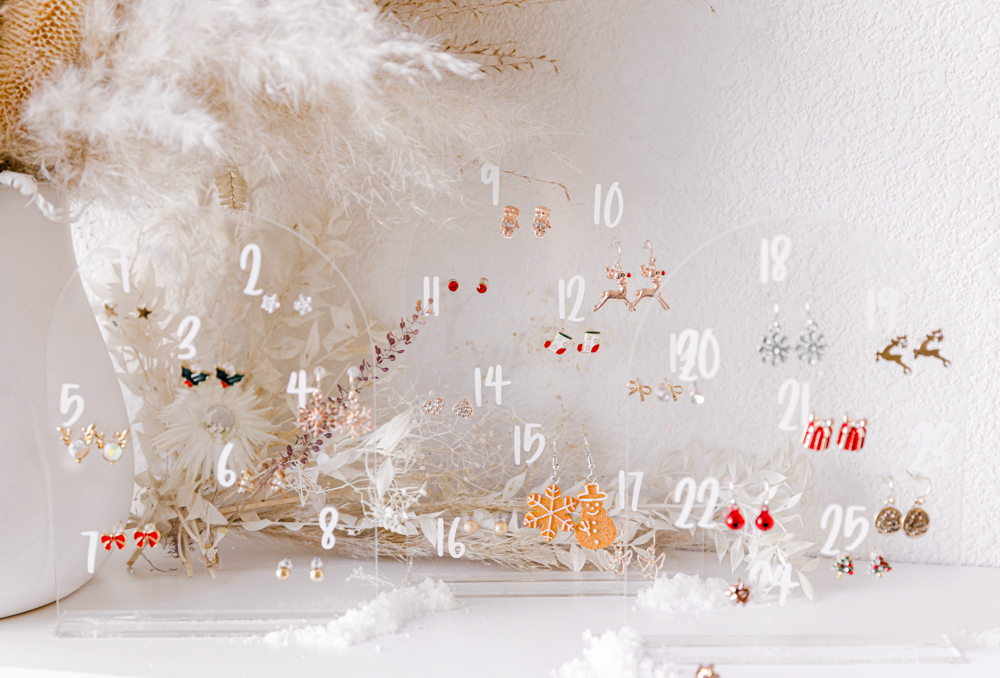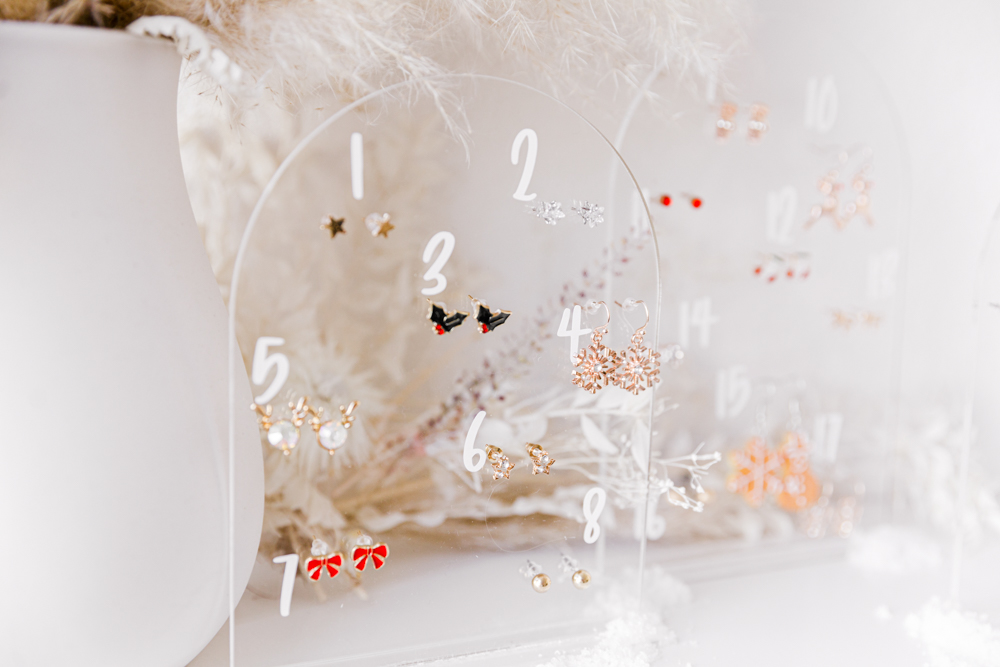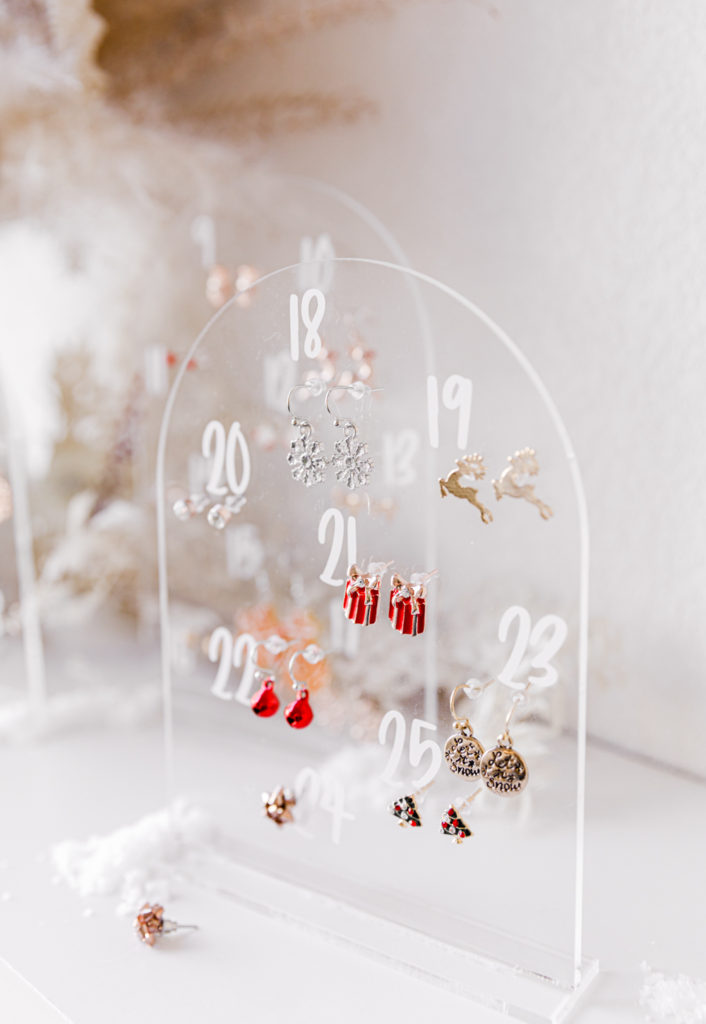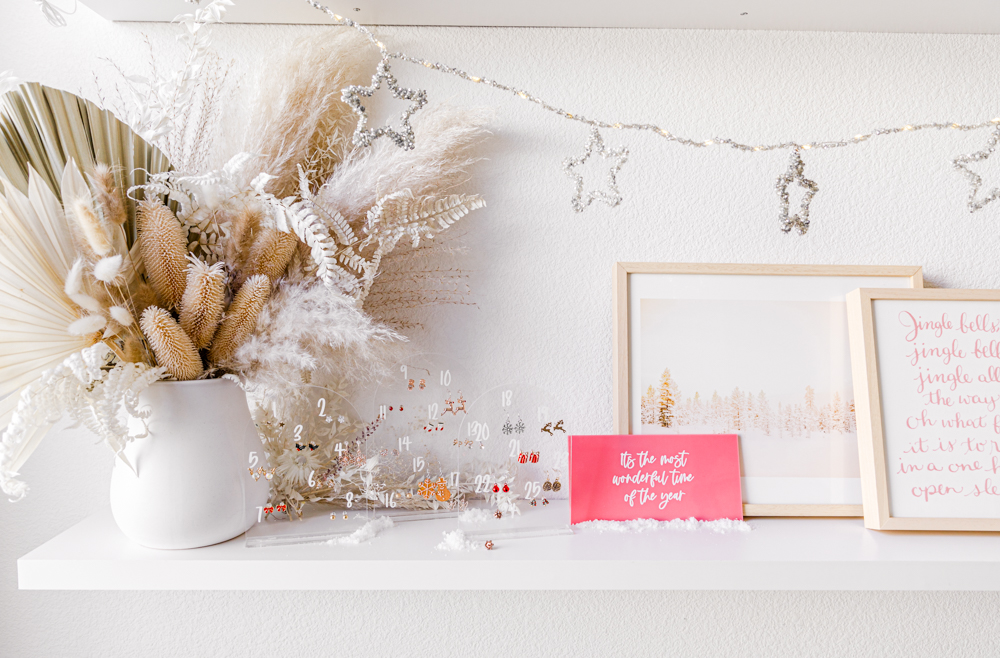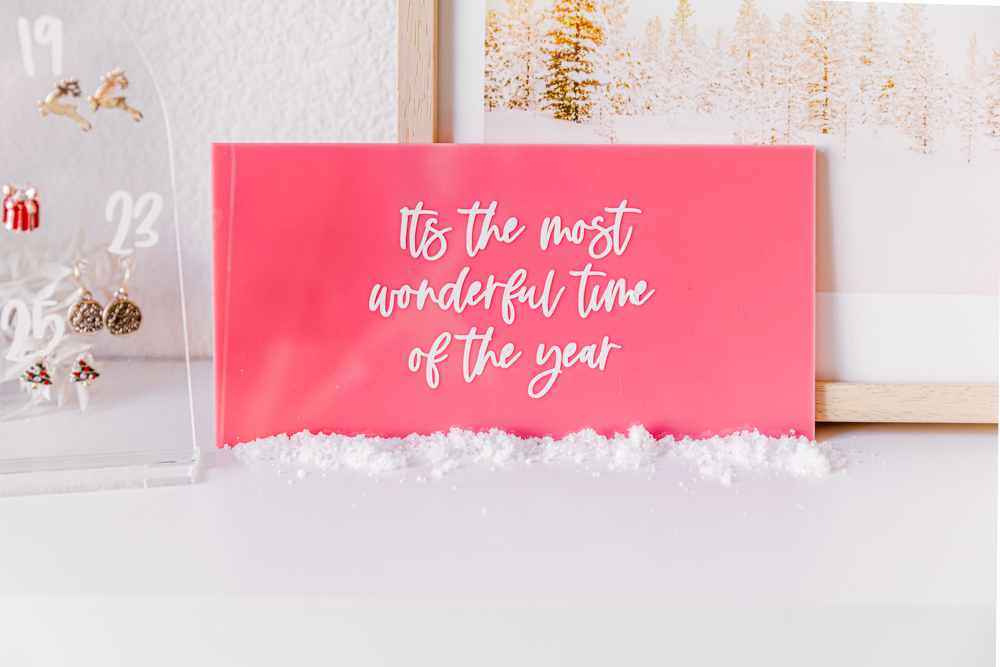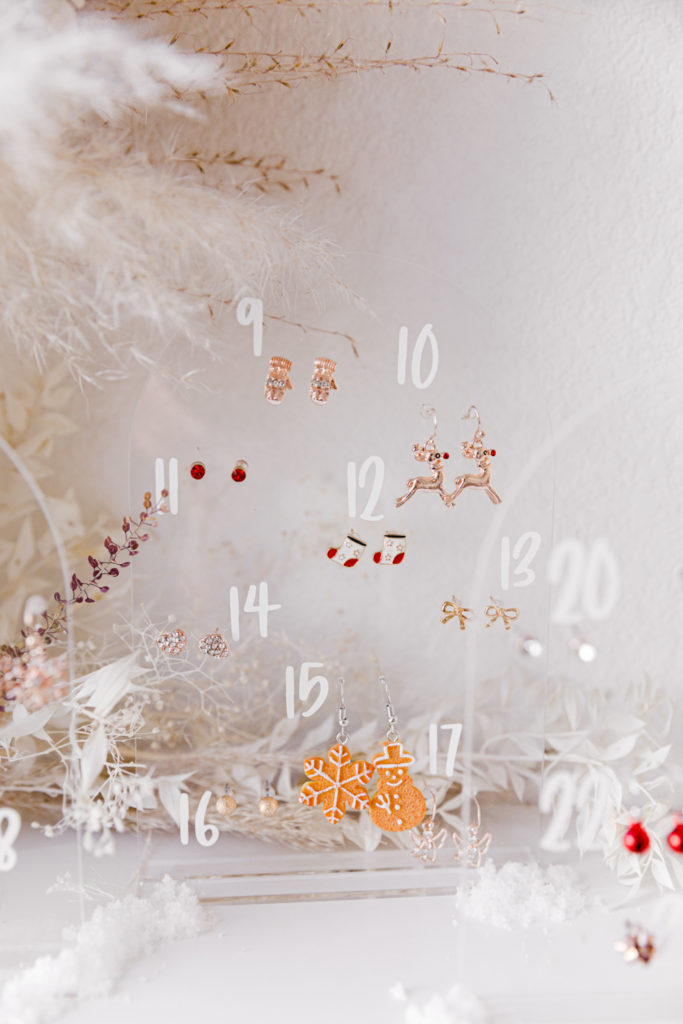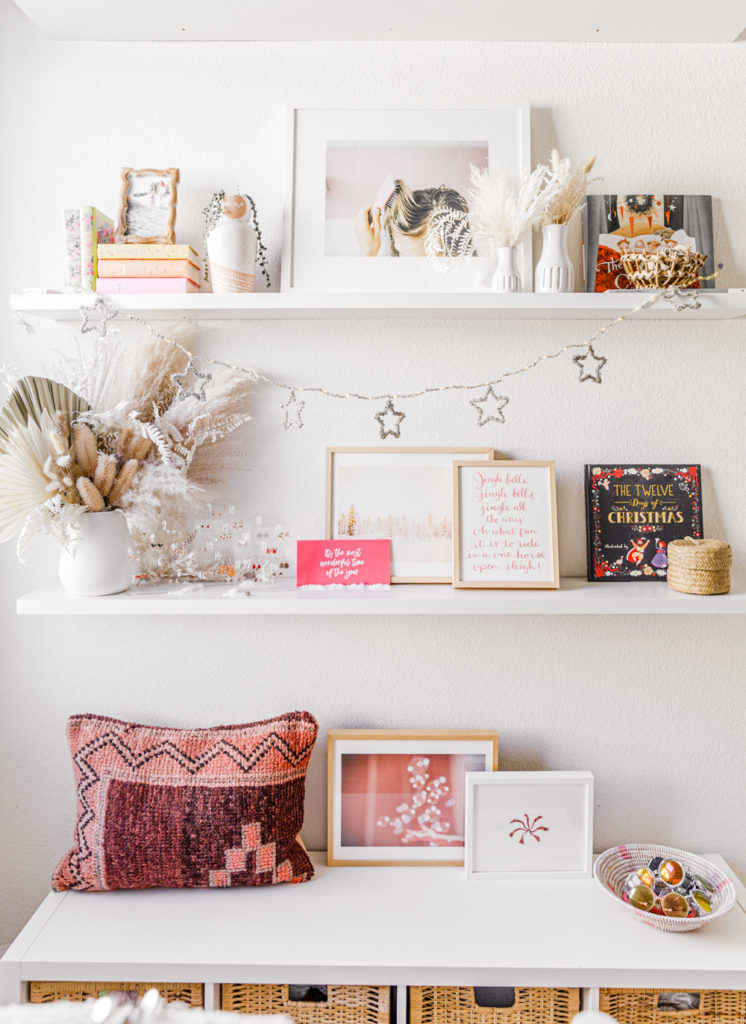 Shop Girl's Advent Calendar

Boy's Pokemon Advent Calender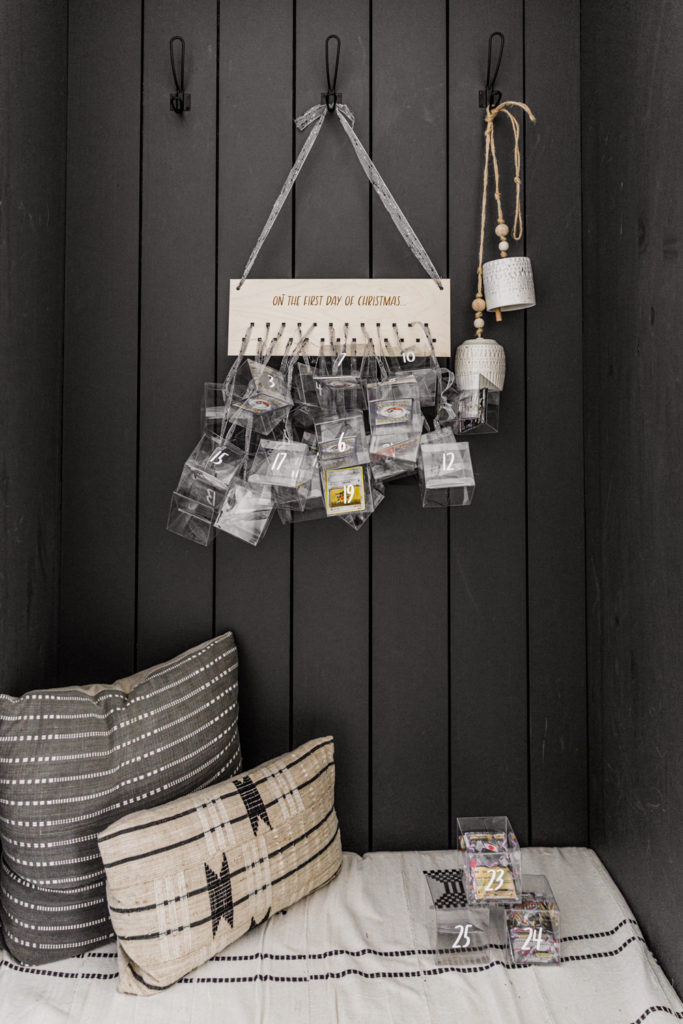 Now, Jett is super into Pokemon currently. The best is watching him do it on my phone, and literally running into walls trying to catch them all. For Christmas, he asked for a new set of Pokemon cards. So I bought the set and distributed them out for 25 days. It will be fun to see him open the boxes up each day to see what he got. Leanna created this fun wooden sign that I hung the boxes by. You can literally fill the boxes with anything! Shop below to get it all!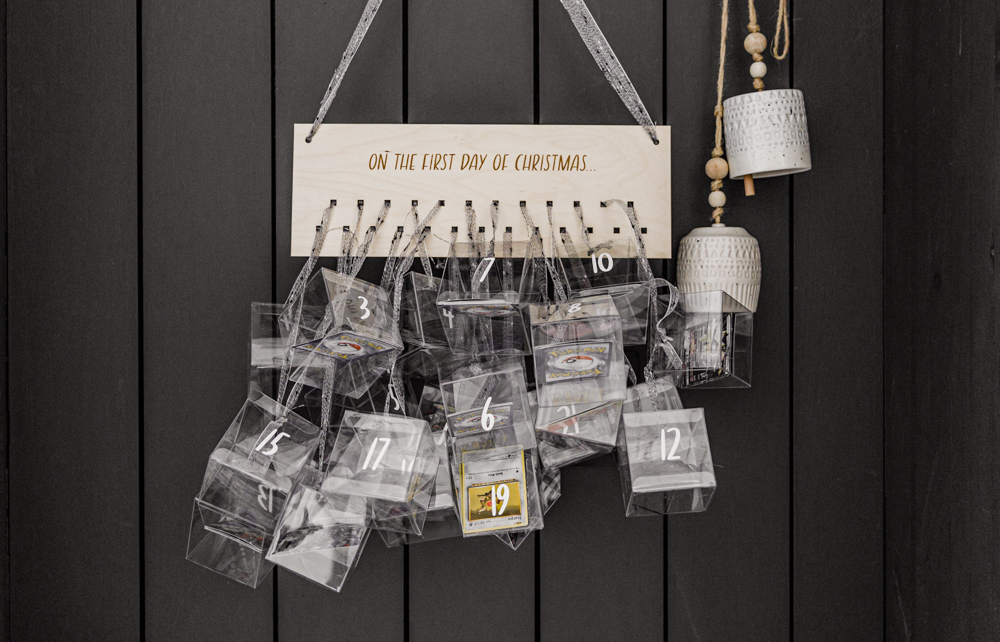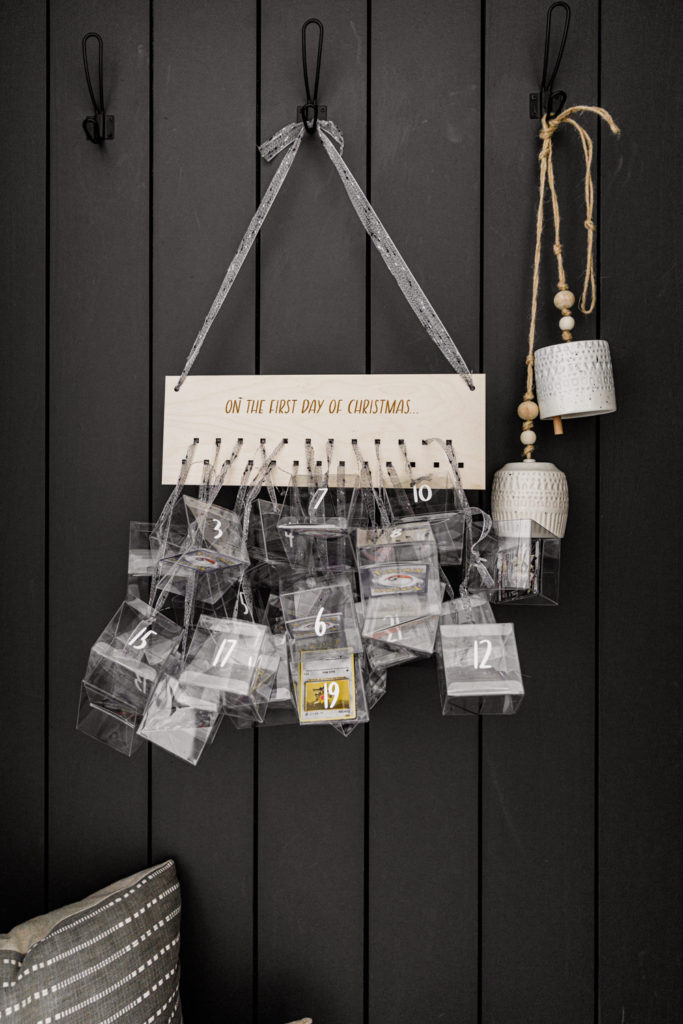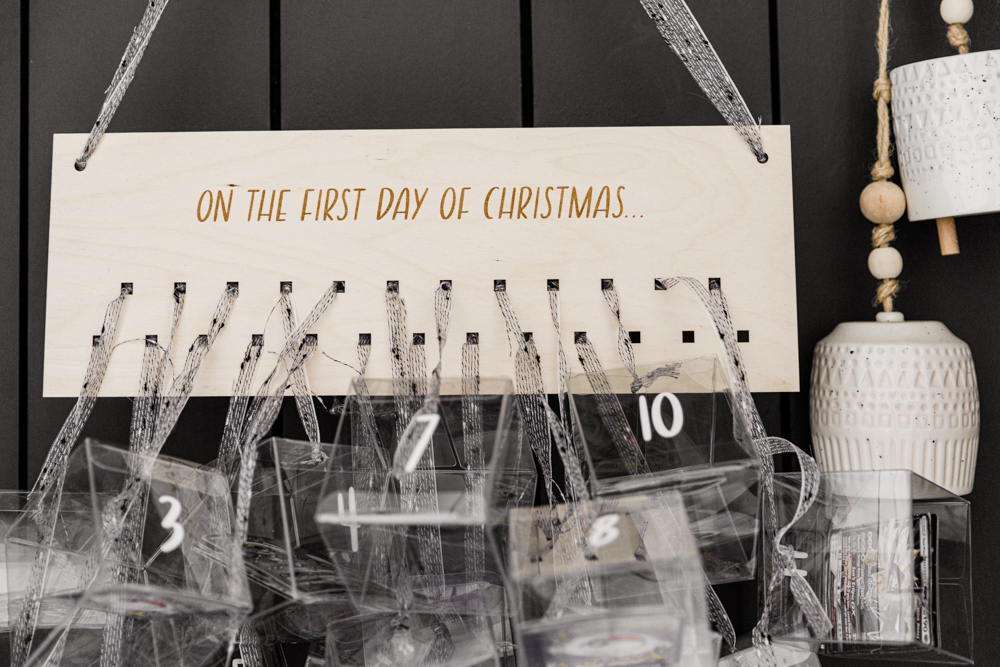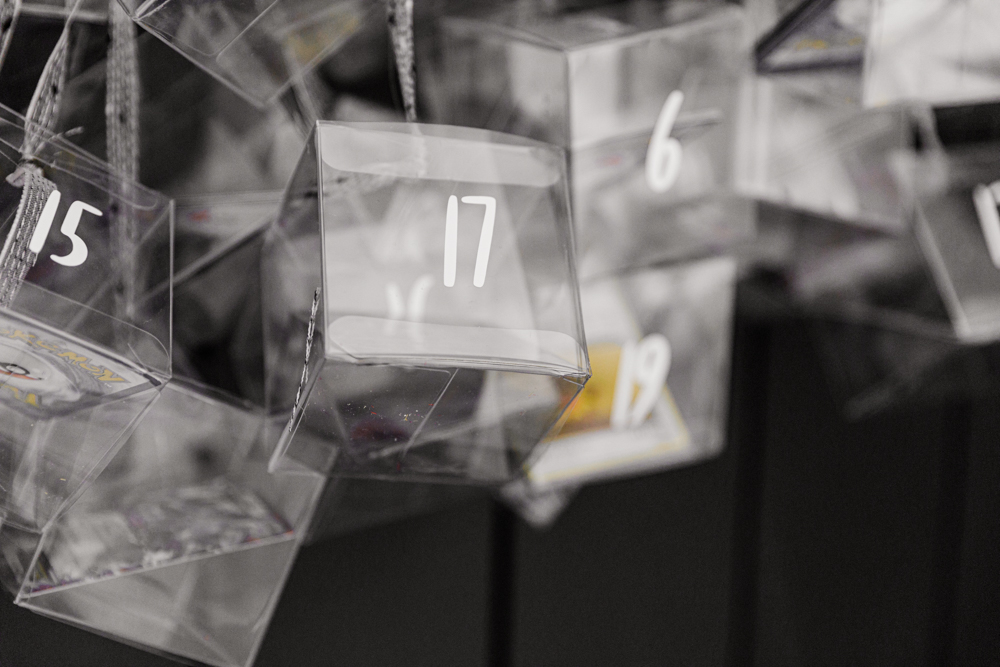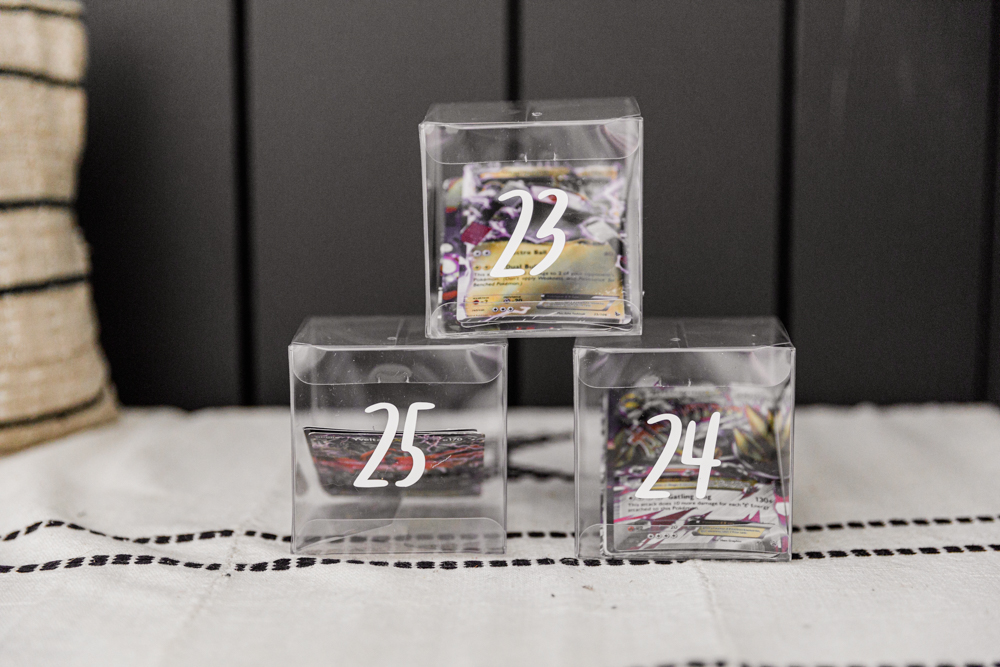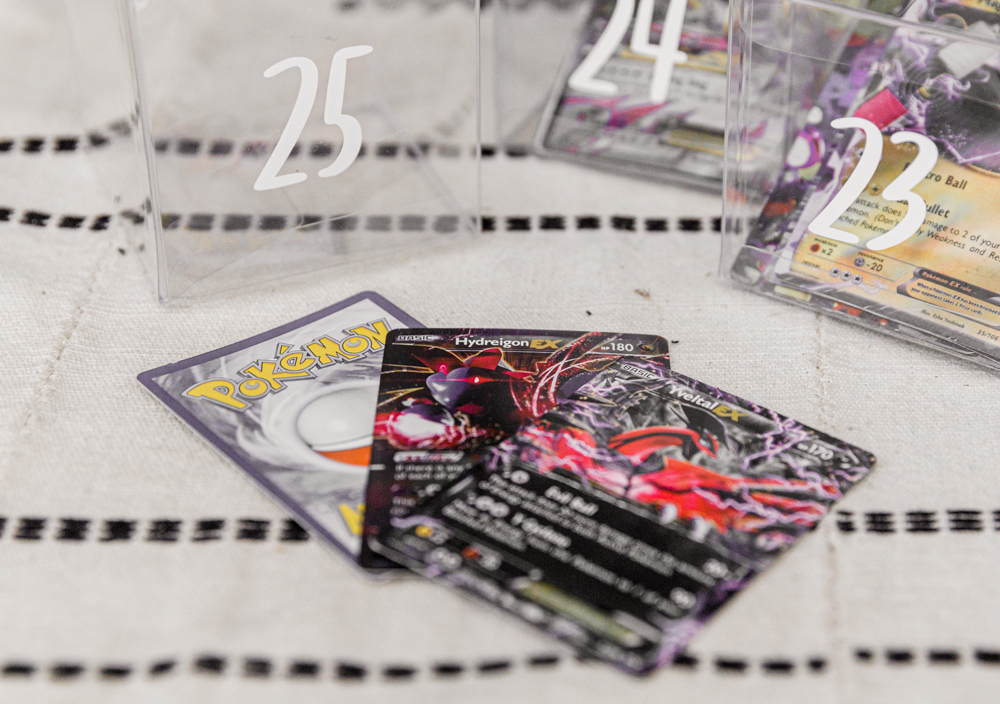 Boy's Pokemon Advent Calender

I hope this brings some fun inspiration for December 1st, cause it's coming up fast!
xx
Abby