There is nothing better than a sleepover with your bestie! An evening filled with laughter, yummy treats, girl talk, and seeing how long you can stay up, oh and don't forget those essential pillow fights. We are sharing our must-have essentials to throw your little one a fun, girls-only sleepover!
Photos by Dayna Studios
You can see more of this cuteness on 100 Layer Cakelet today as well!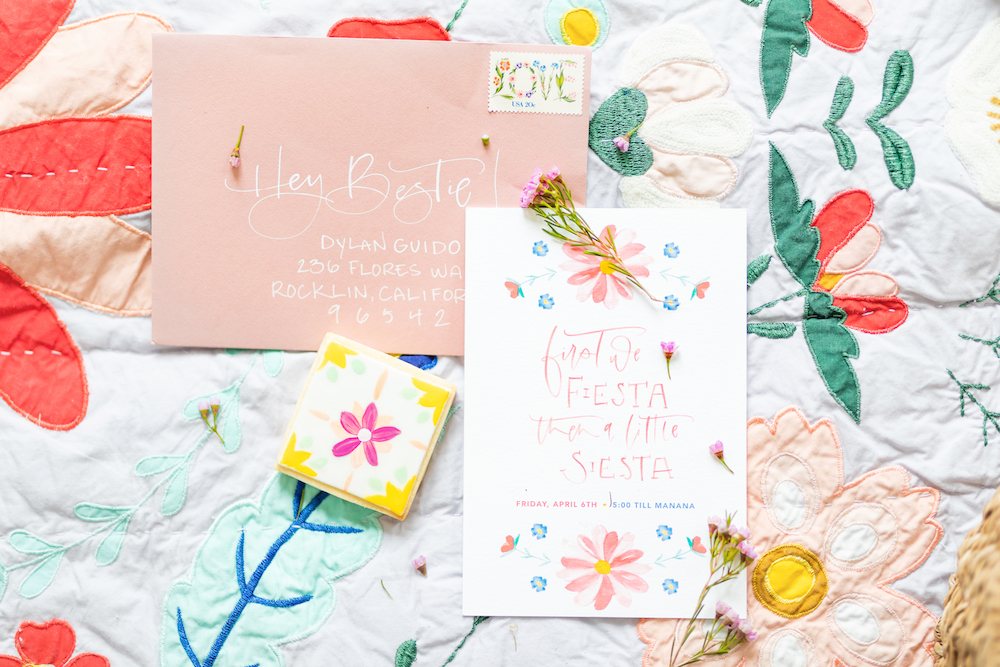 1st things 1st. Any sleepover needs a festive and proper formal invitation to send to your bestie. Nothing beats getting something in the mail when you are young, and an invite to a sleepover? Well, that is pretty much the best day ever! Pink + Peach created this adorable festive invite that went along with… well you will have to wait and see!
The day has arrived, your little one has probably gotten up earlier then usual asking how many more hours until her sleepover will start?!?! To keep her occupied, have her help you with the setup of the room! Location is key! I like to do it in a playroom if you have one in your house. Not only are their toys there, but it creates a different and fun environment for your little one instead of her bedroom. But of course, her bedroom will work as well! As well as any other room in your home.
Set the foundation for the sleepover. This can consist of sleeping bags, tons of blankets + pillows, or grab the bedding right off the bed! This fun and adorable Baja Garden Bedding from Crate + Kids is a great spring scene for a sleepover! Don't forget to add a rug for comfort and padding! Complete the bedding with sheets, and shams!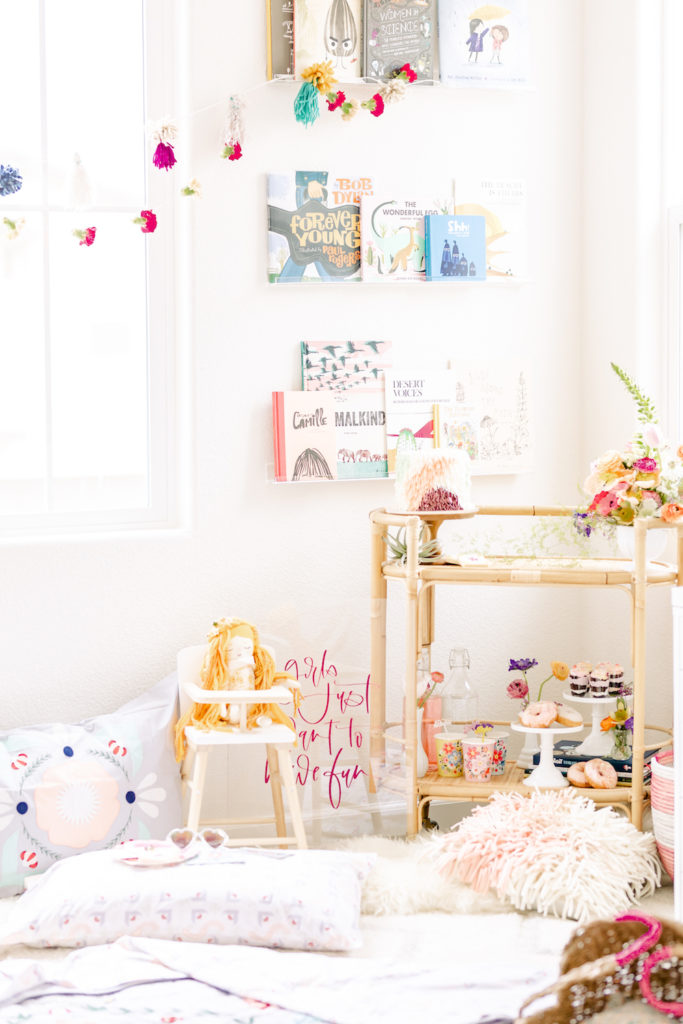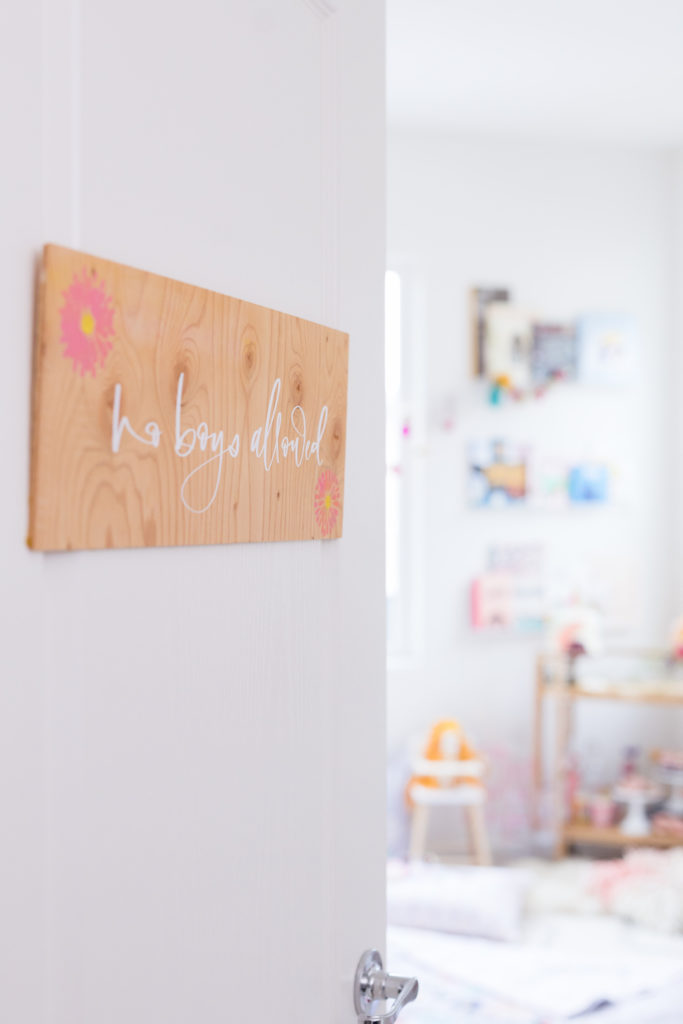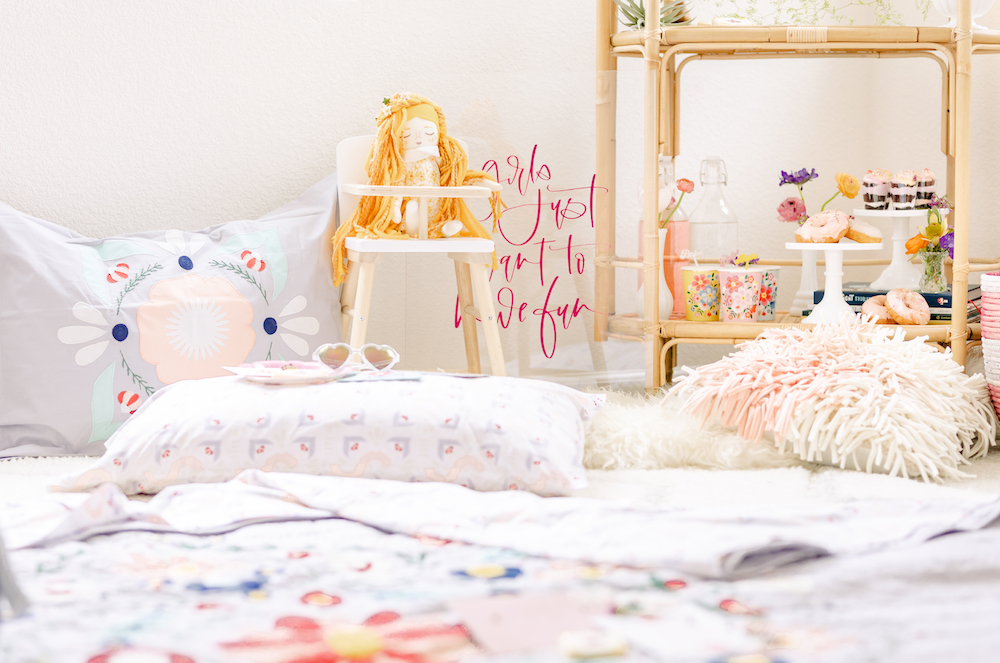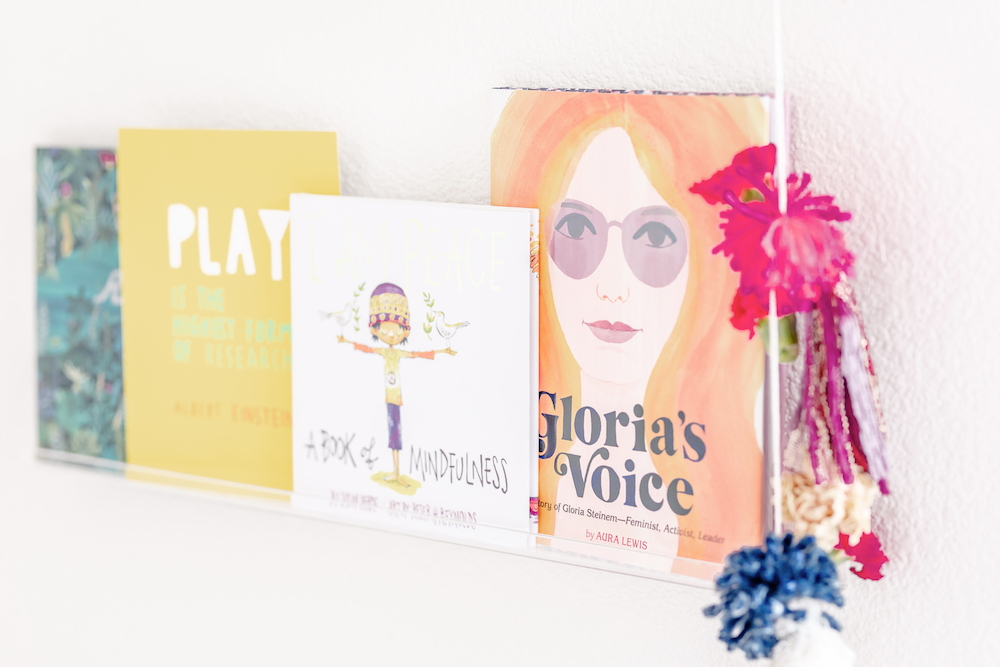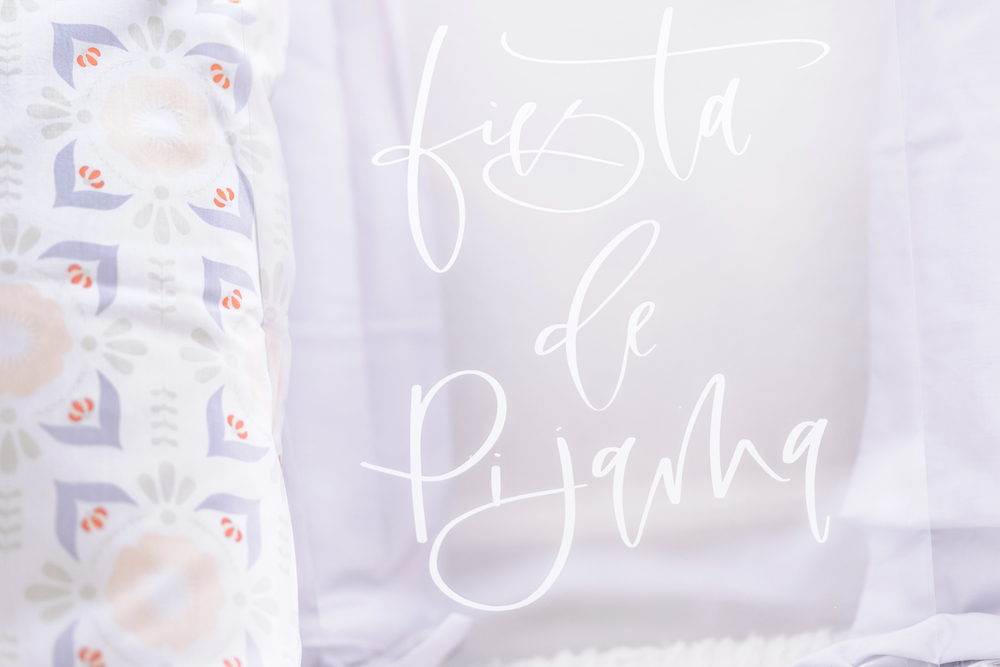 Fun yarn tassel garland from XoAS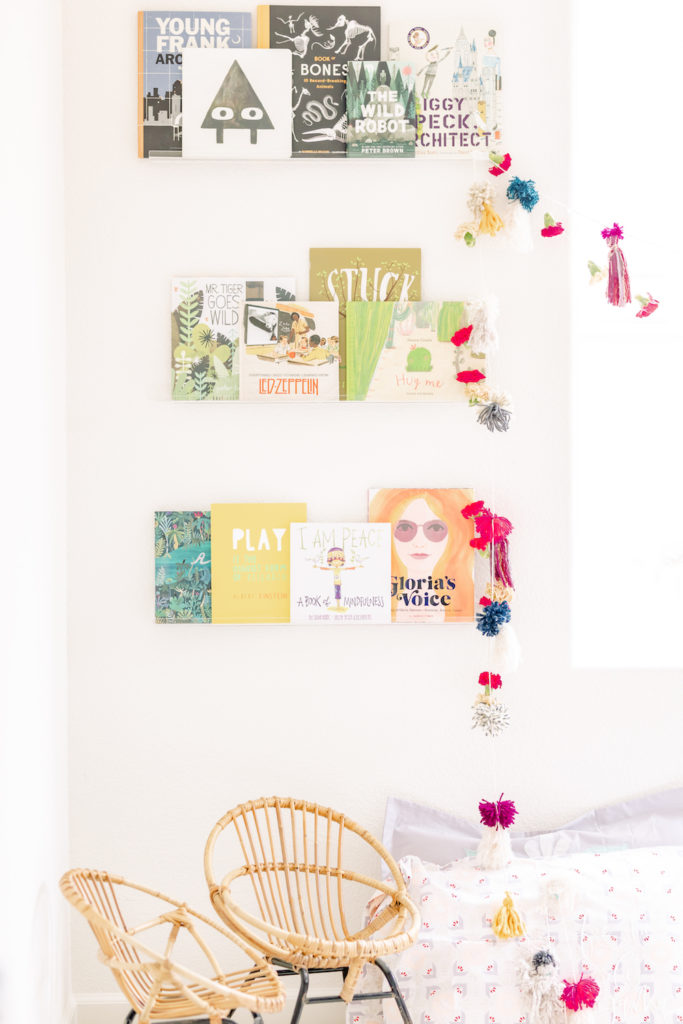 Of course, there needs to be dessert! Duh! Setup a little bar cart of their favorite treats! Paper Heart Patisserie killed in the dessert game with her shag cake, donuts, cookies, and even mini cake shots. These girls will have no problem staying up all night!
I also like to set out some matching place settings for the little ones, and a couple of favors for their fun night ahead. Meri Meri has some festive plates and cups that matched perfectly with the bedding! Couldn't pass that up! To complete the bar cart goodies, some fun The Roc Shop stirs for a little fun!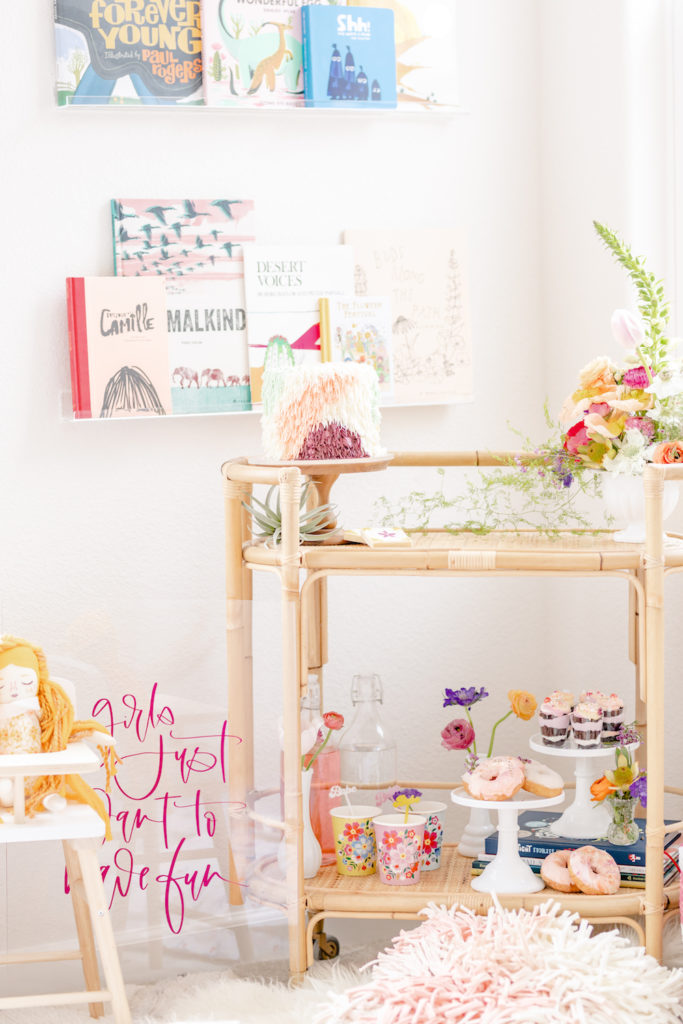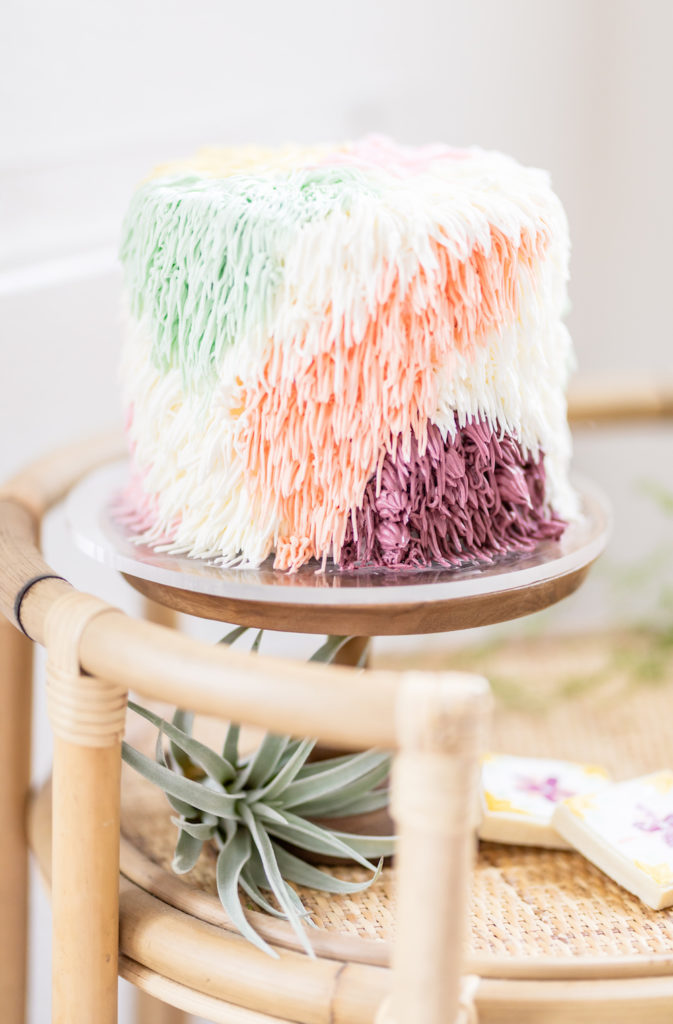 Soo good right! I want a shag cake for every event now!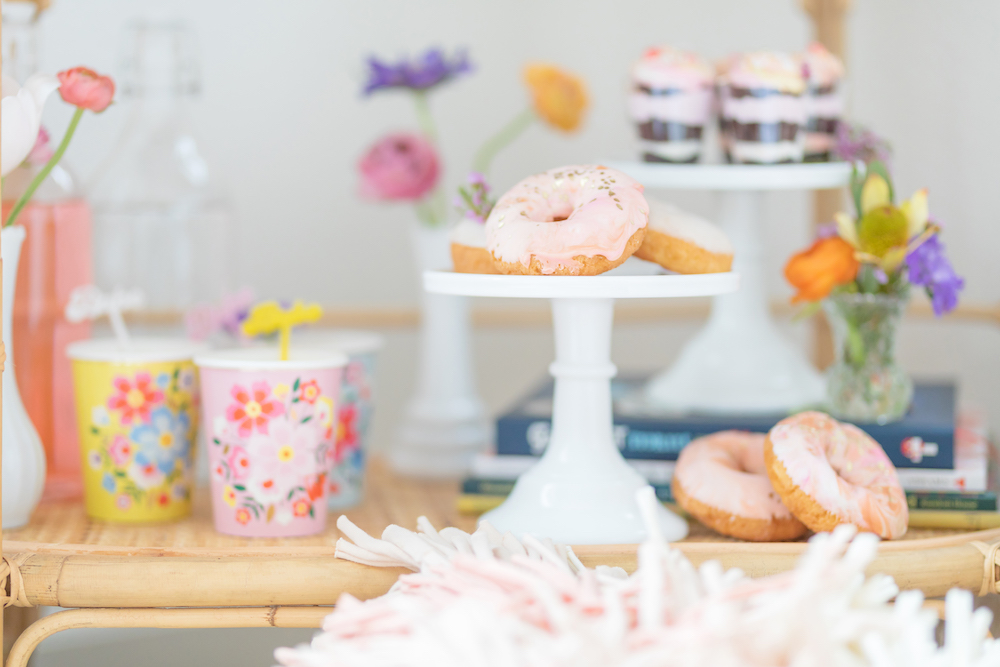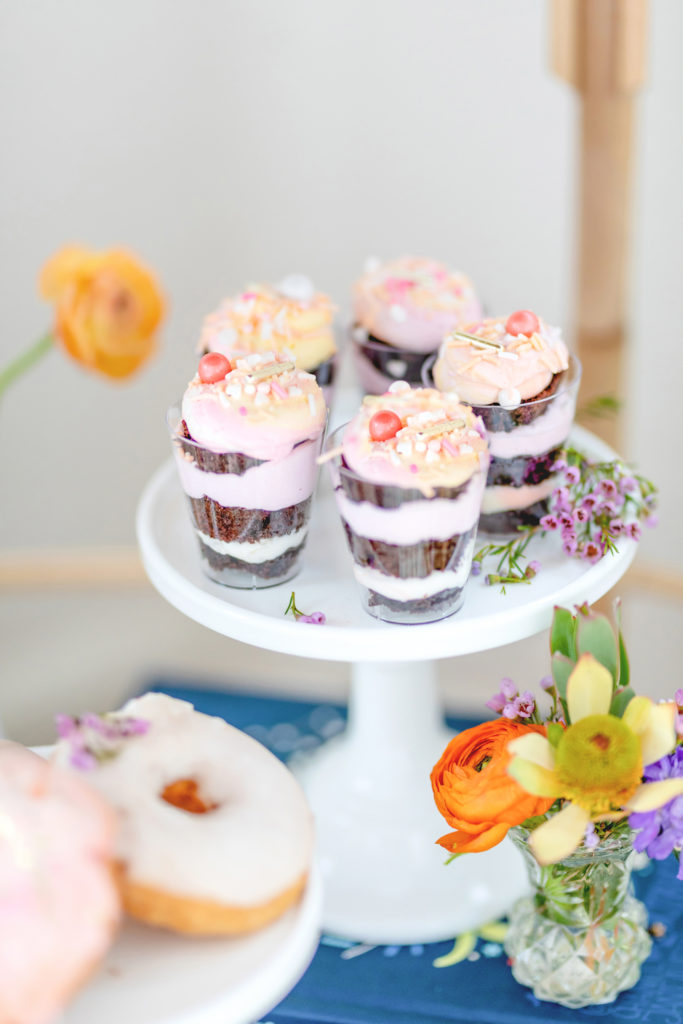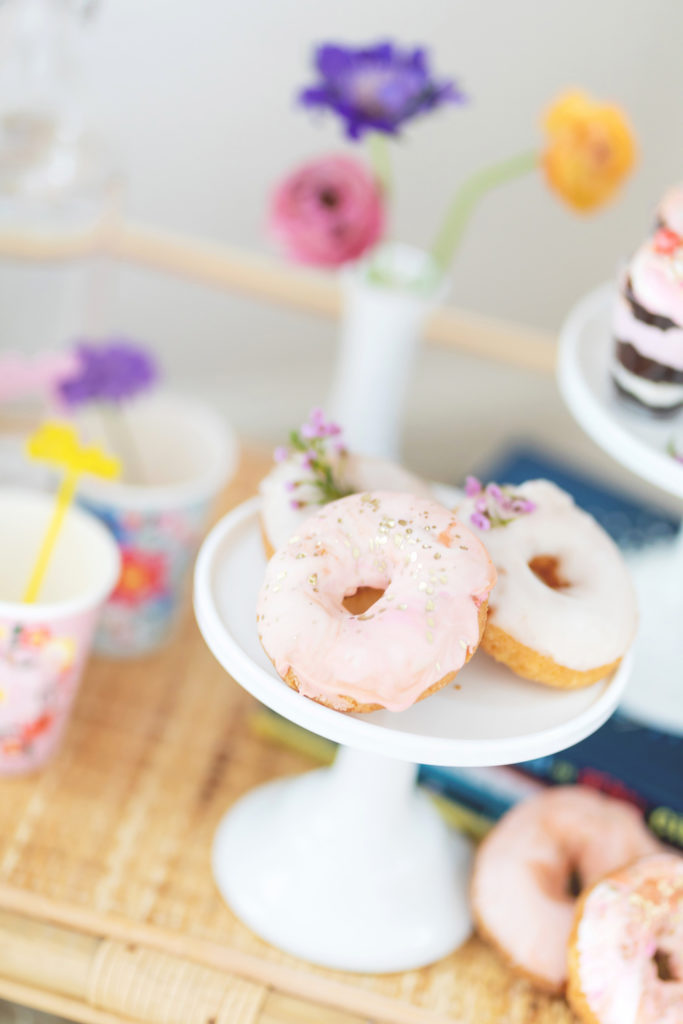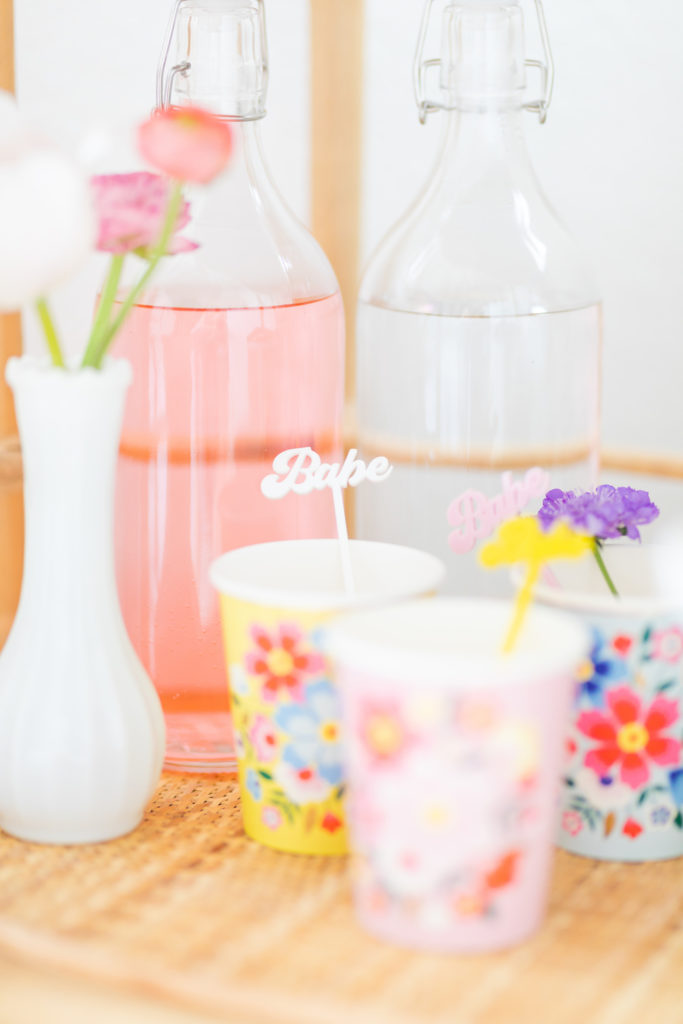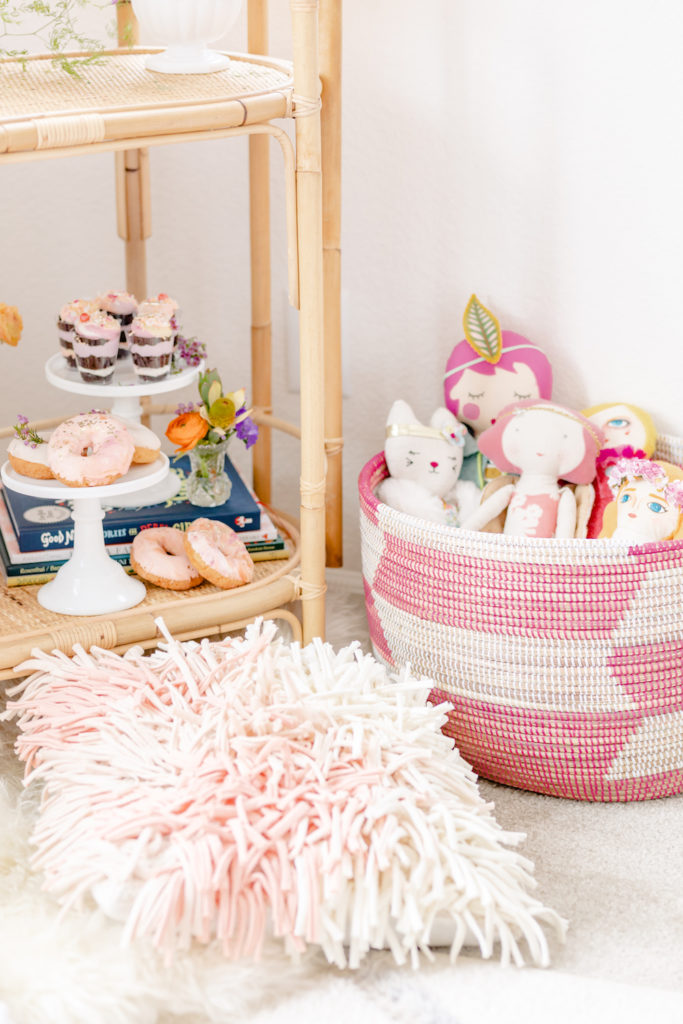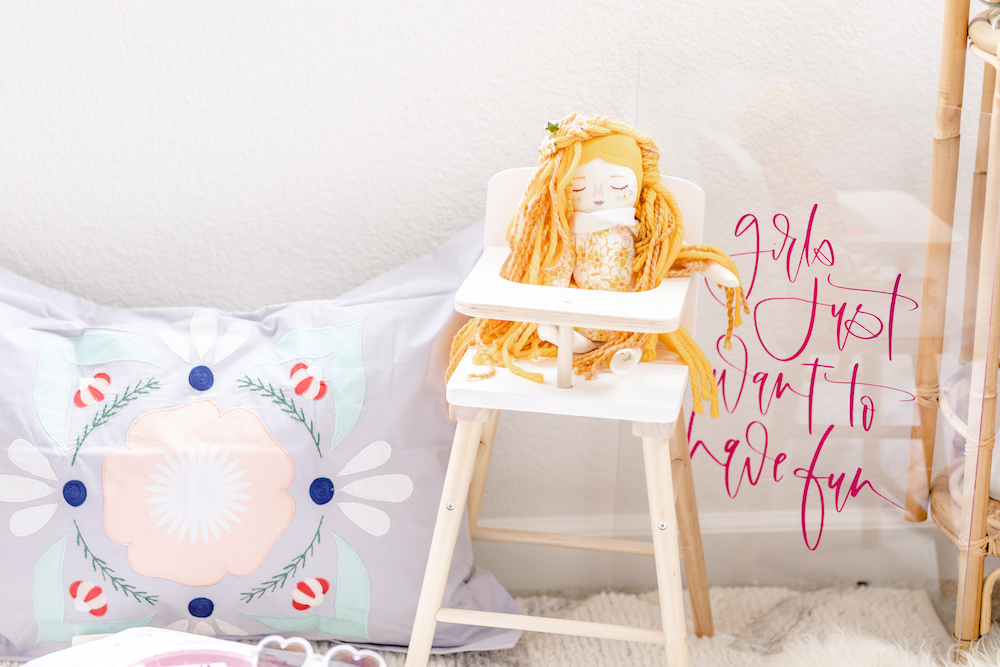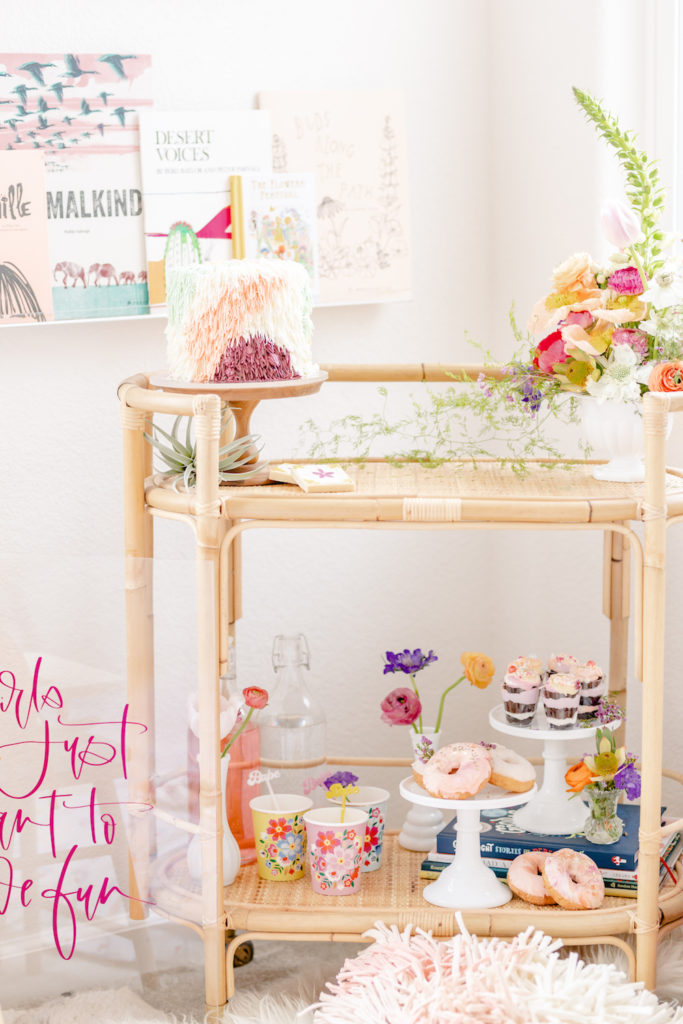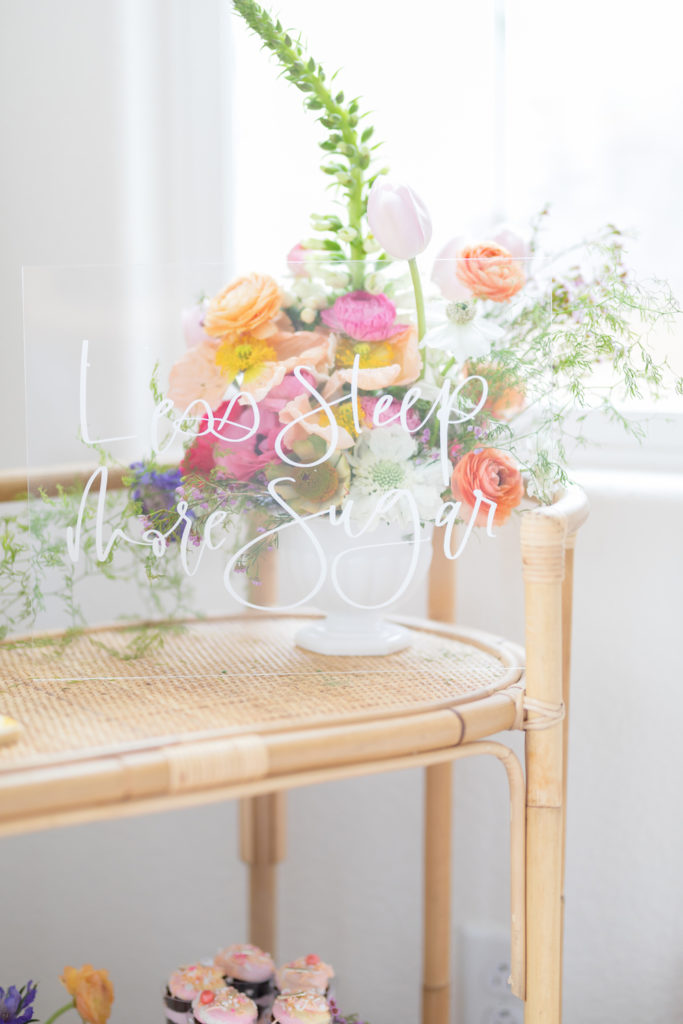 You can't forget signage! Pink + Peach at it again with some cute signs! And most certainly, let's not forget flowers to set the whole scene. Flowers are always a must! Fig + Vine brought in bright springy colors with her pretty flowers.
Now its time for some FUN, FUN, and some more FUN! Treats, braiding, girl talk, a little play time, and a pillow fights sum up a pretty perfect sleepover!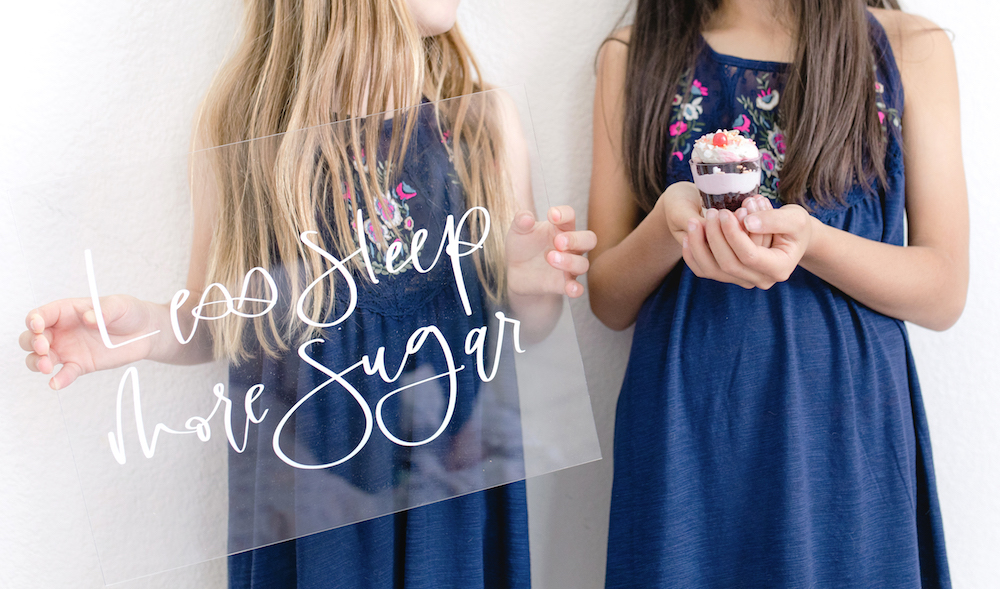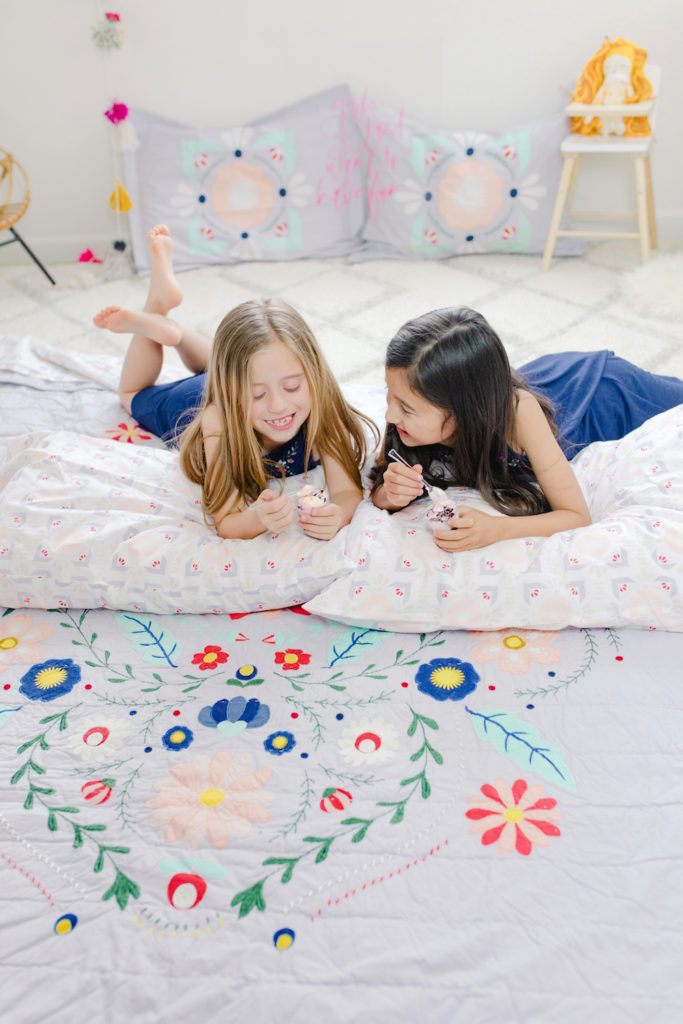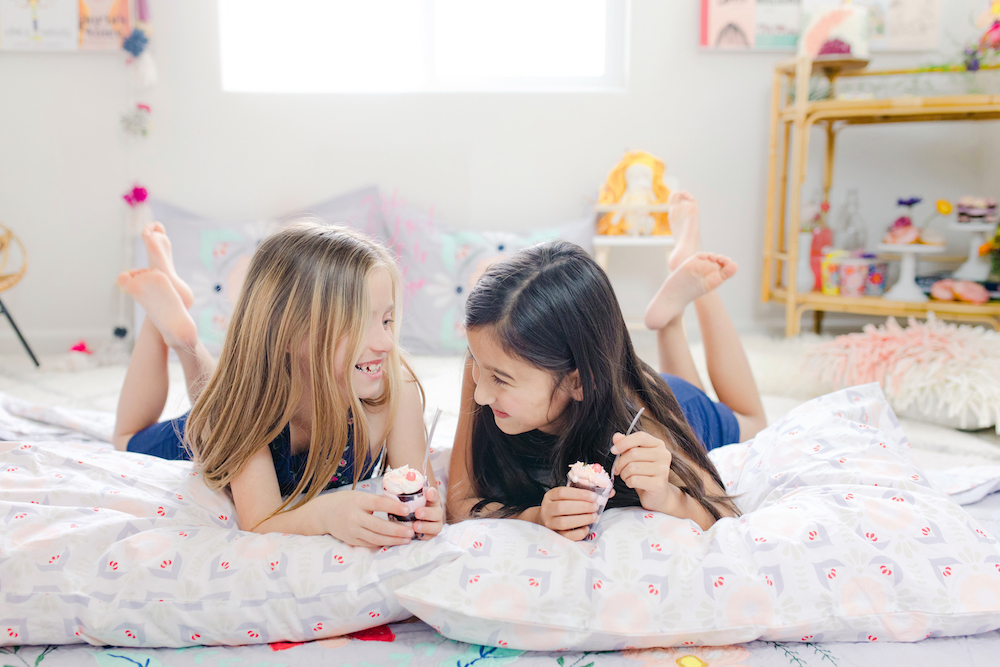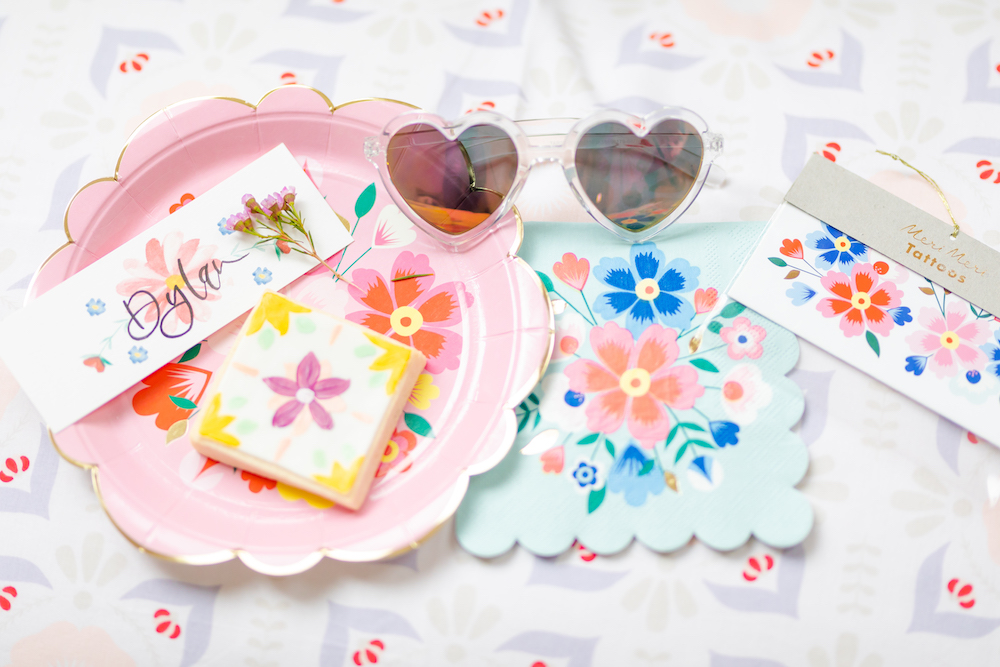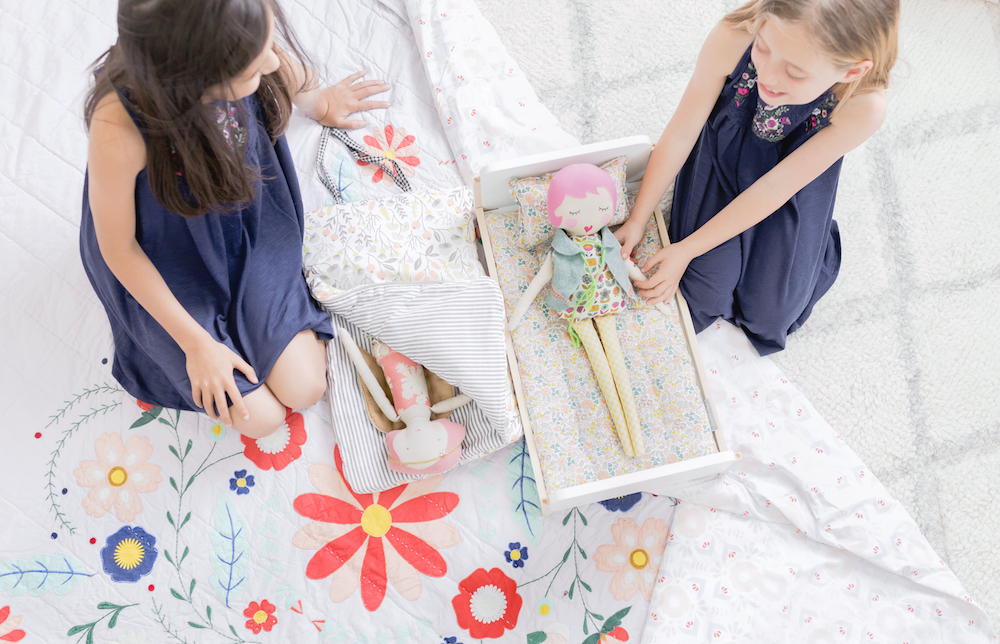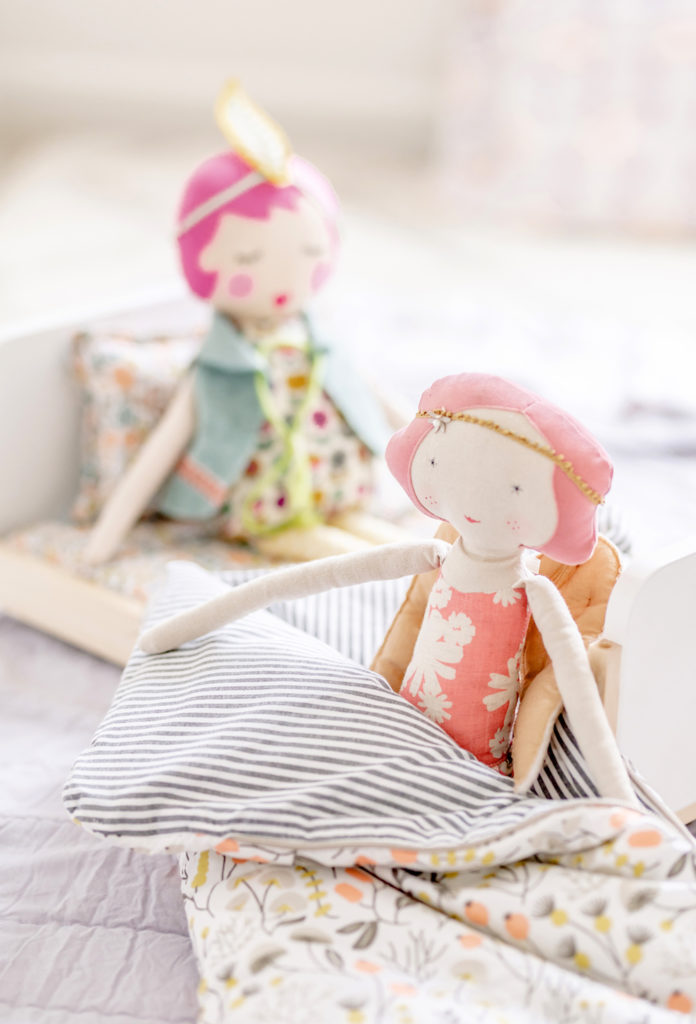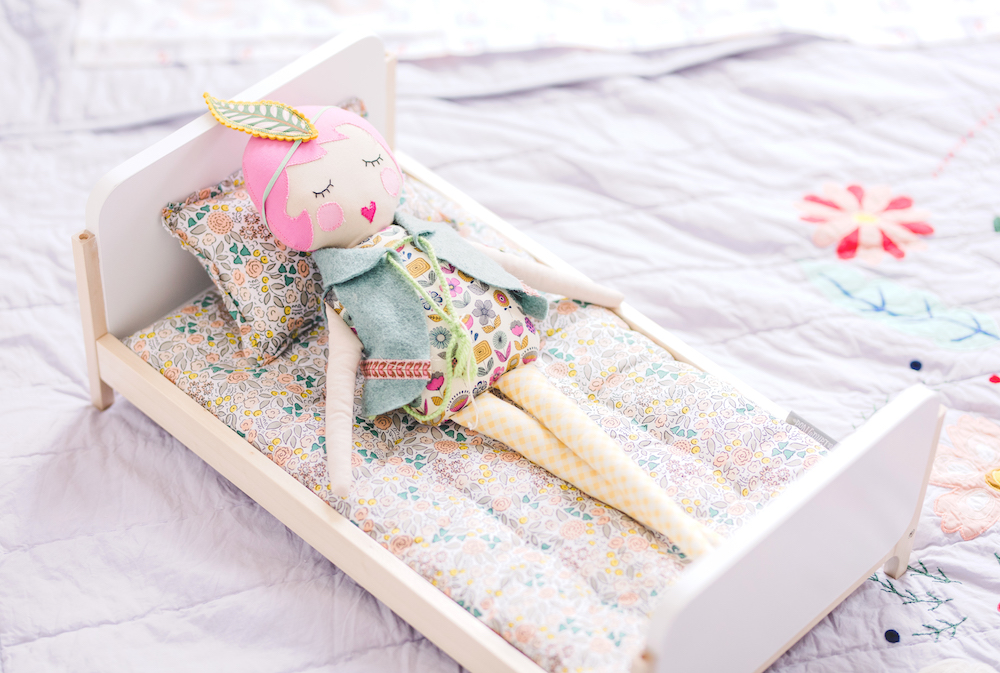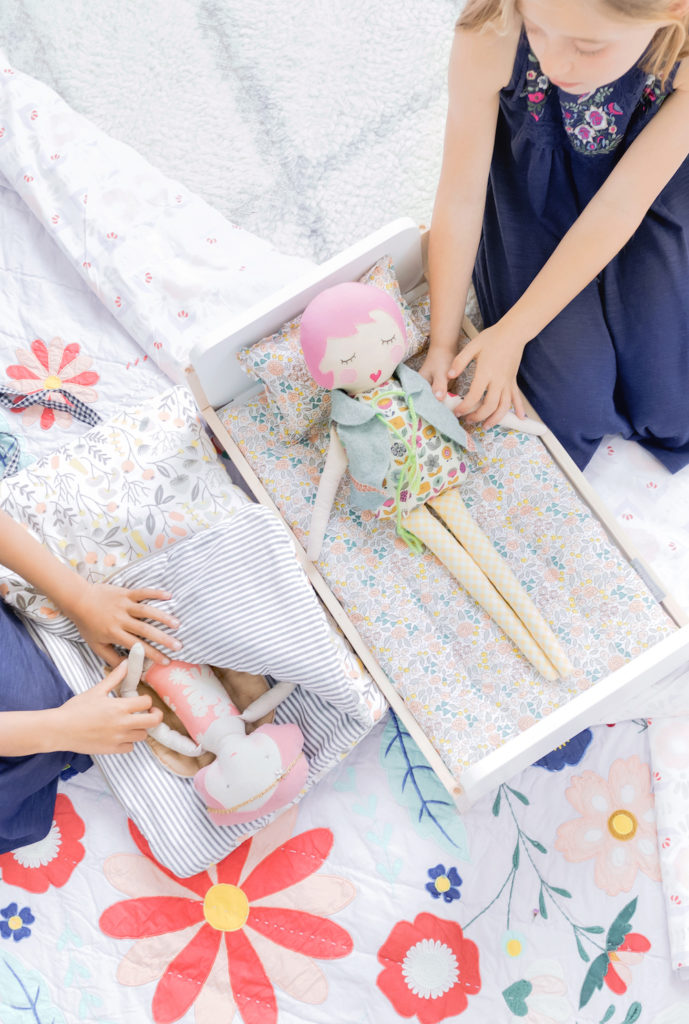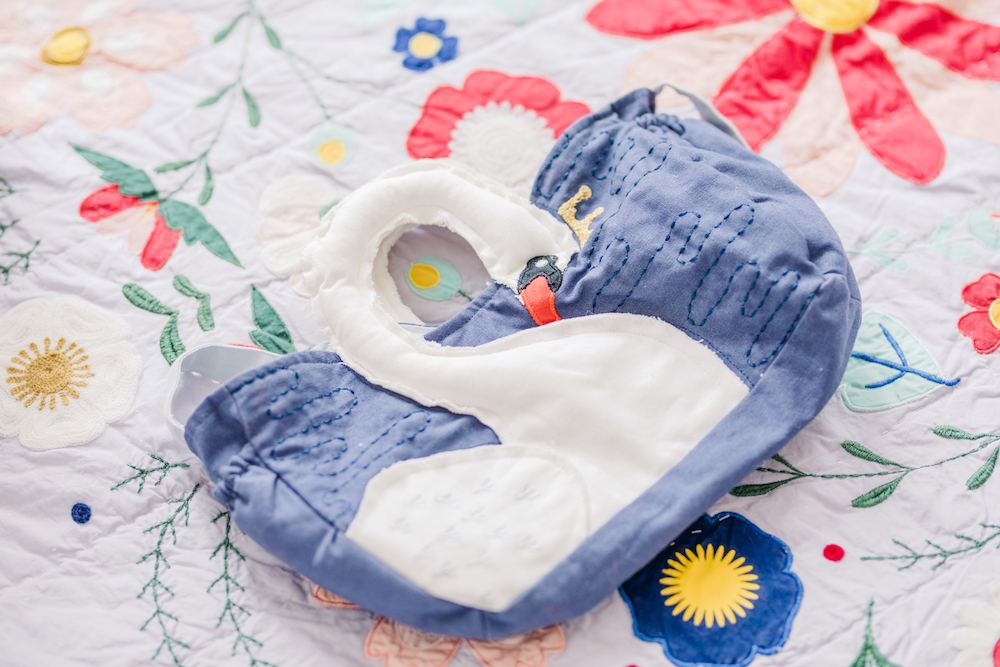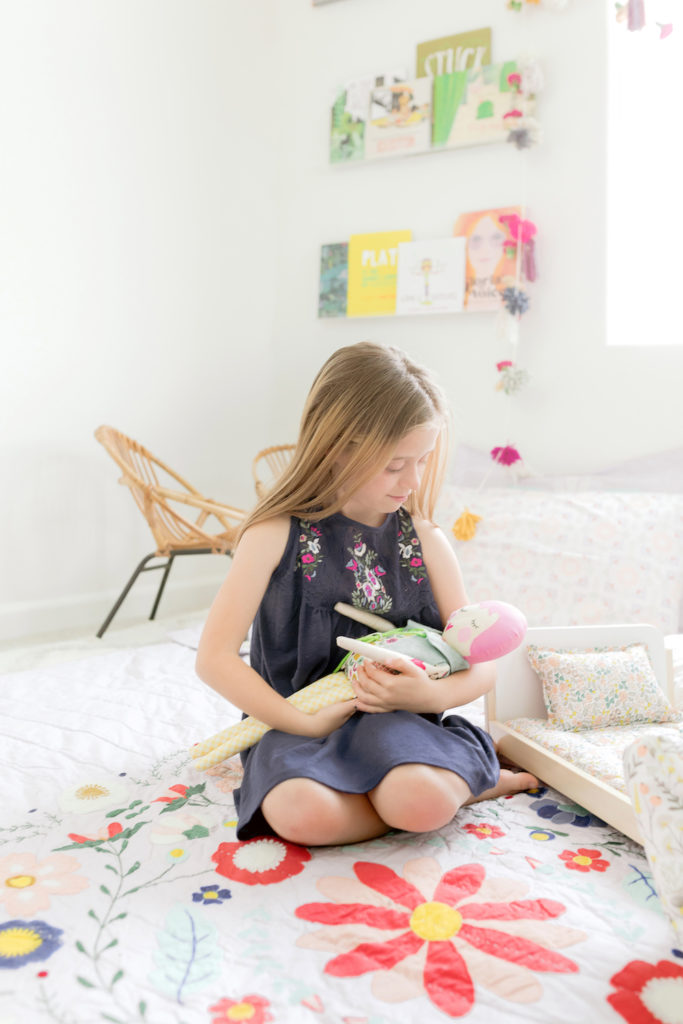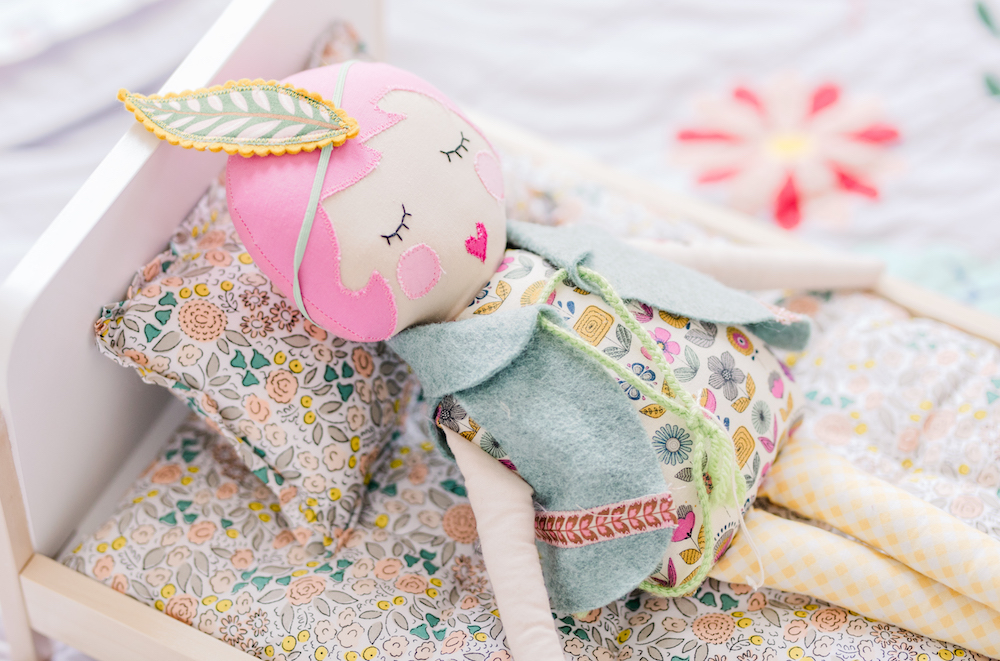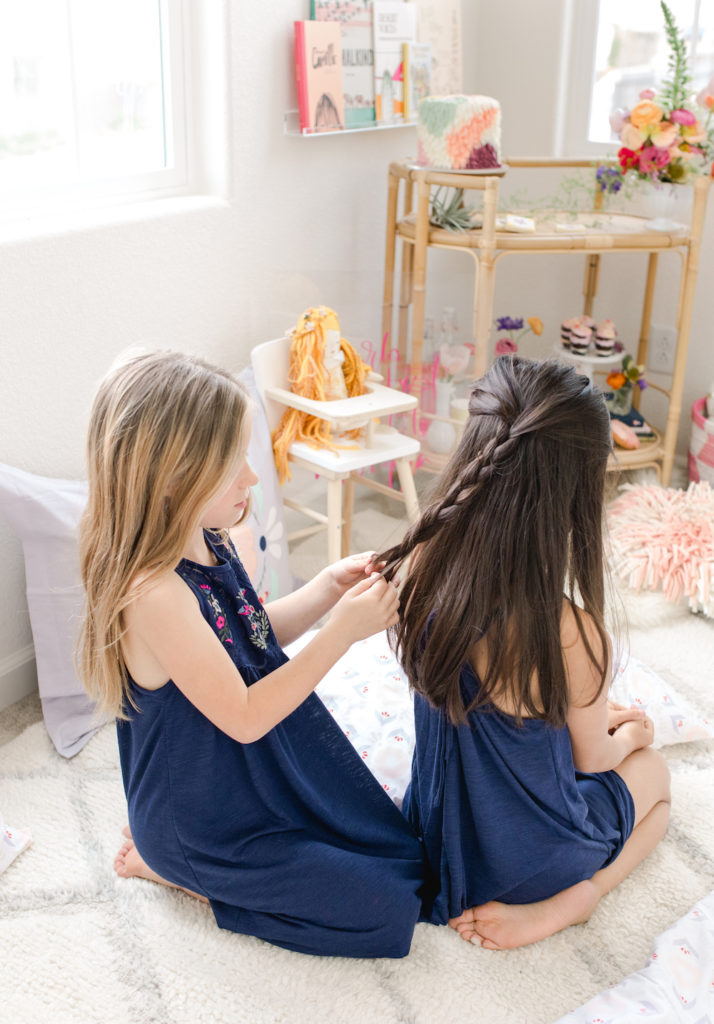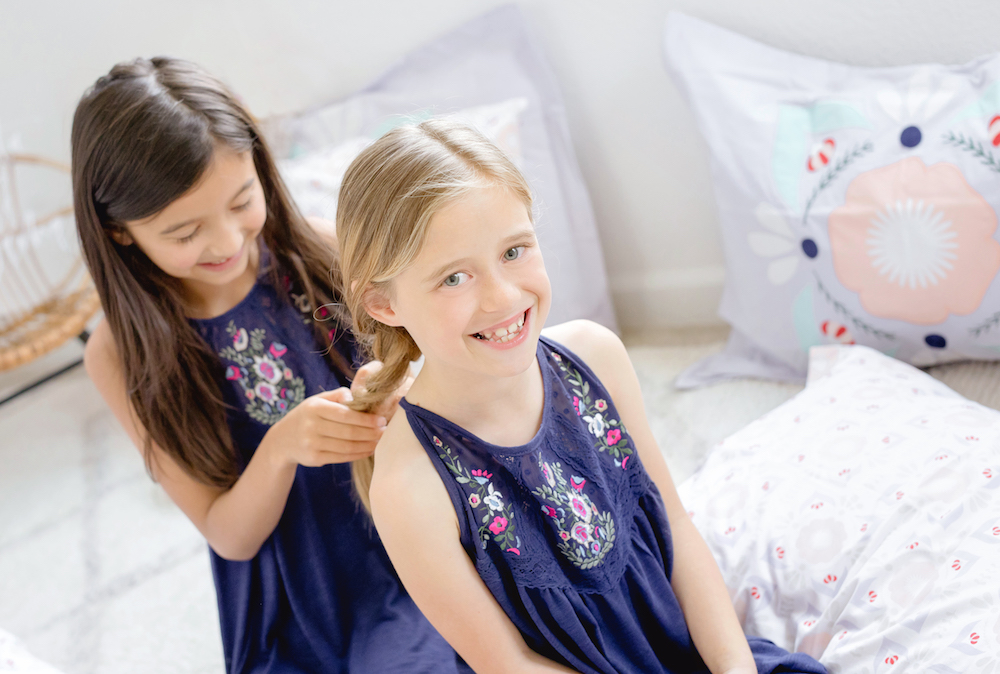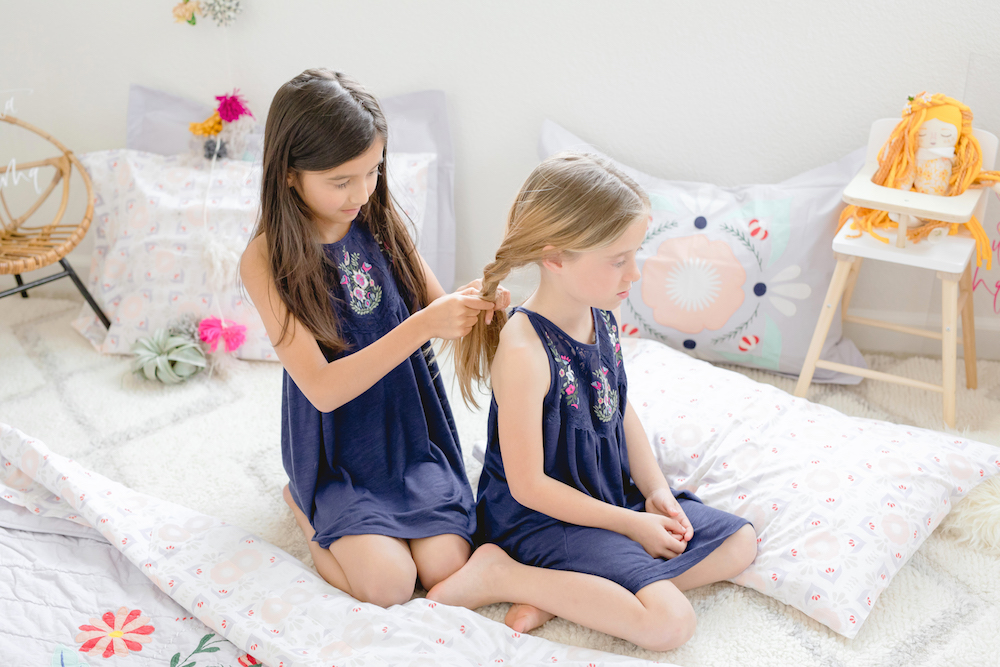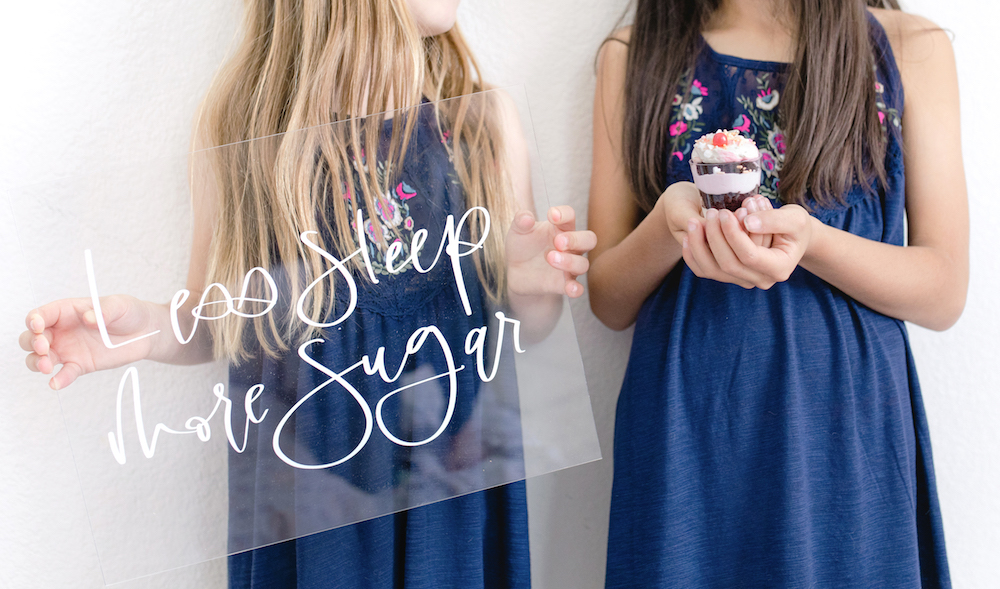 I bet they need more sugar! Bring on the pillow fights!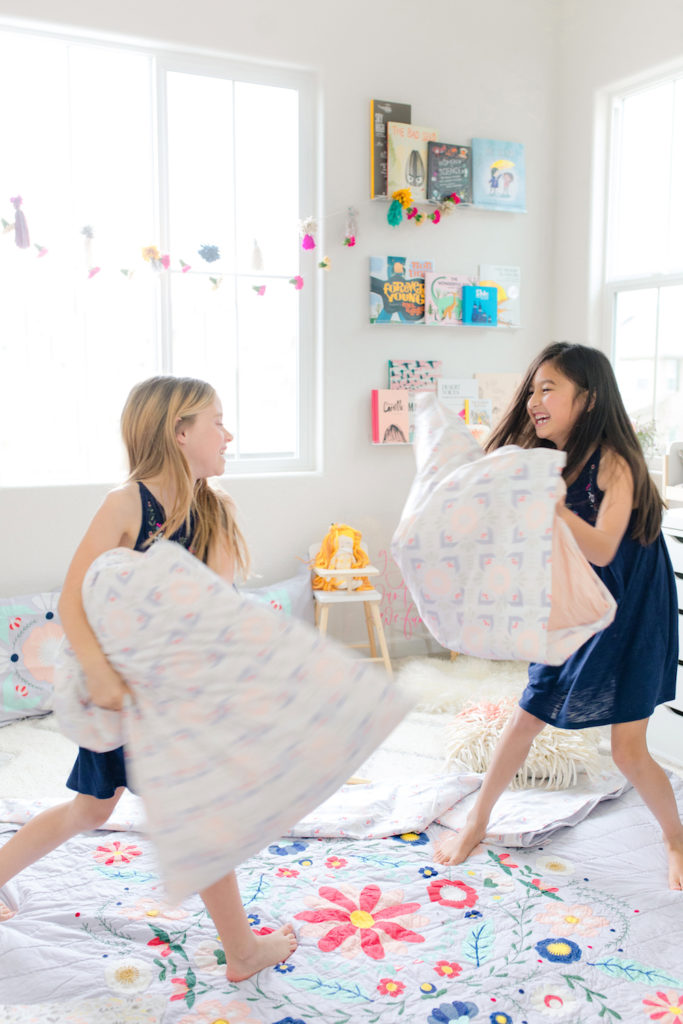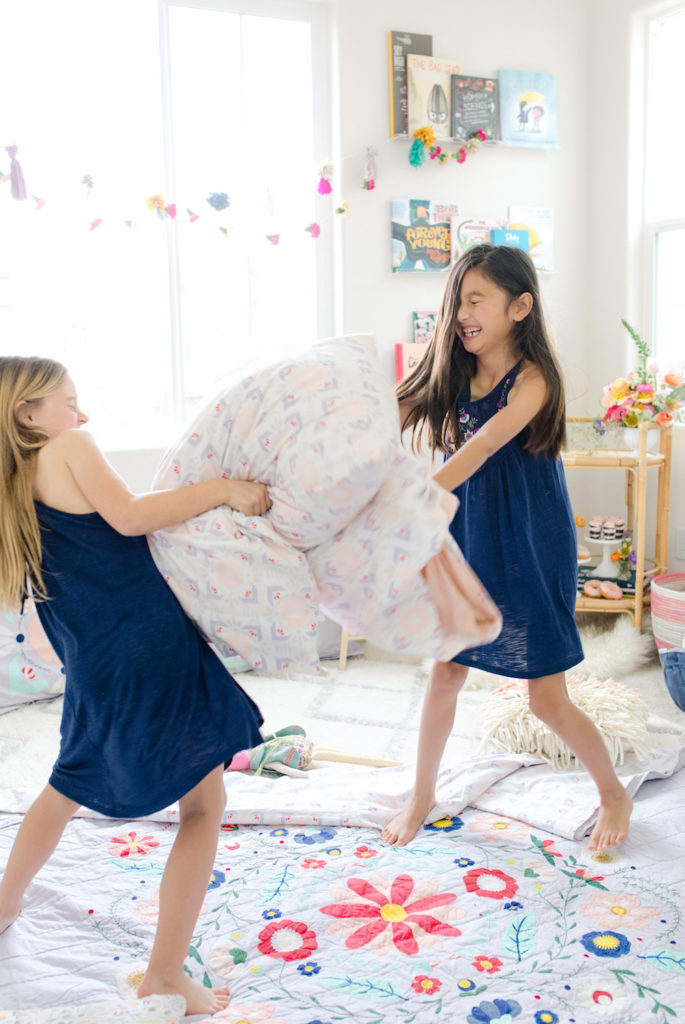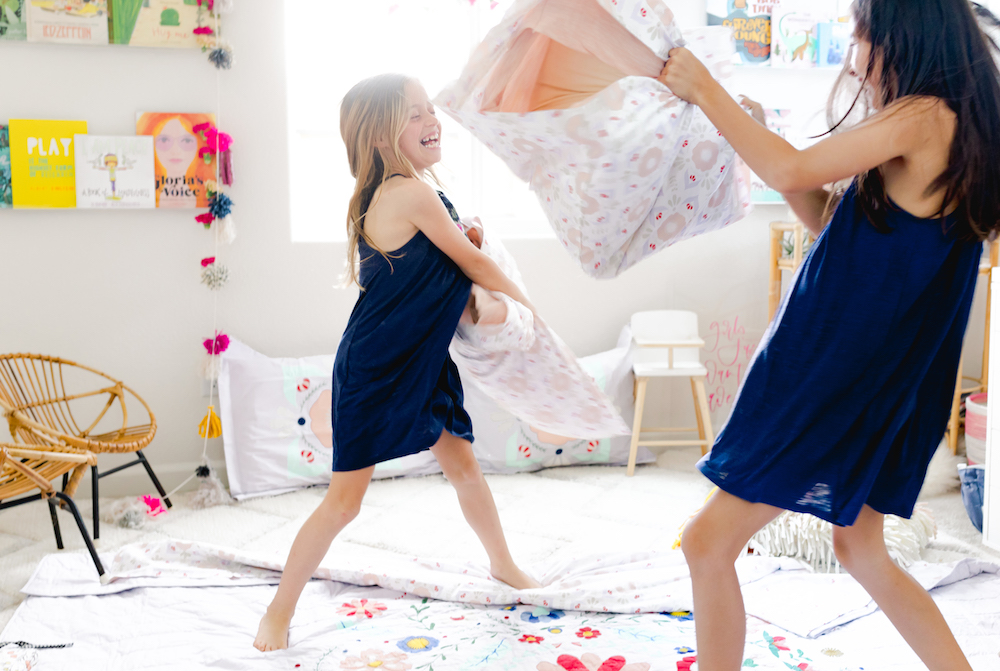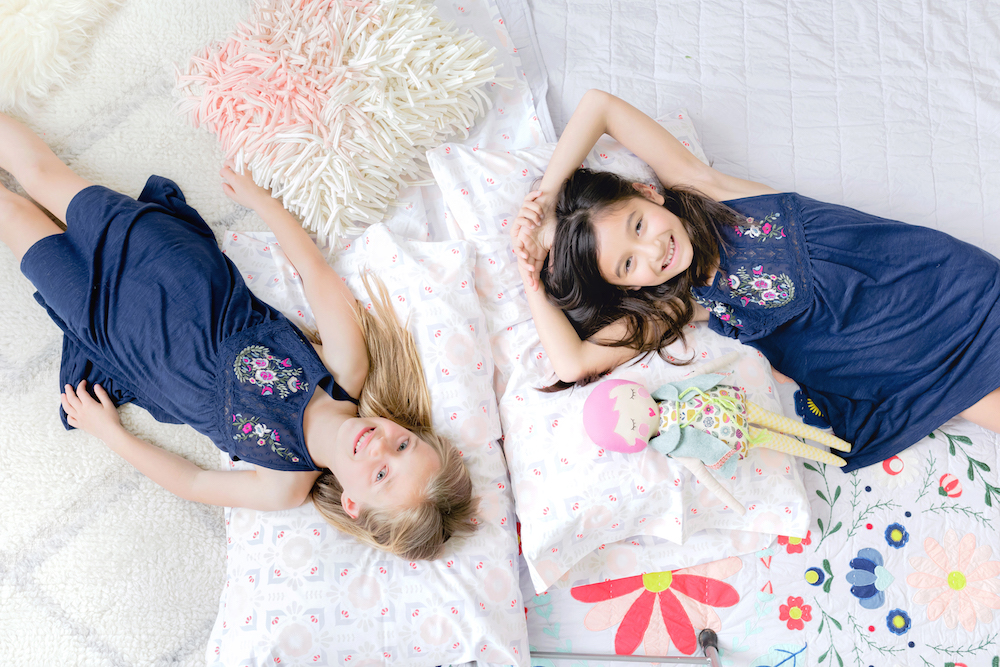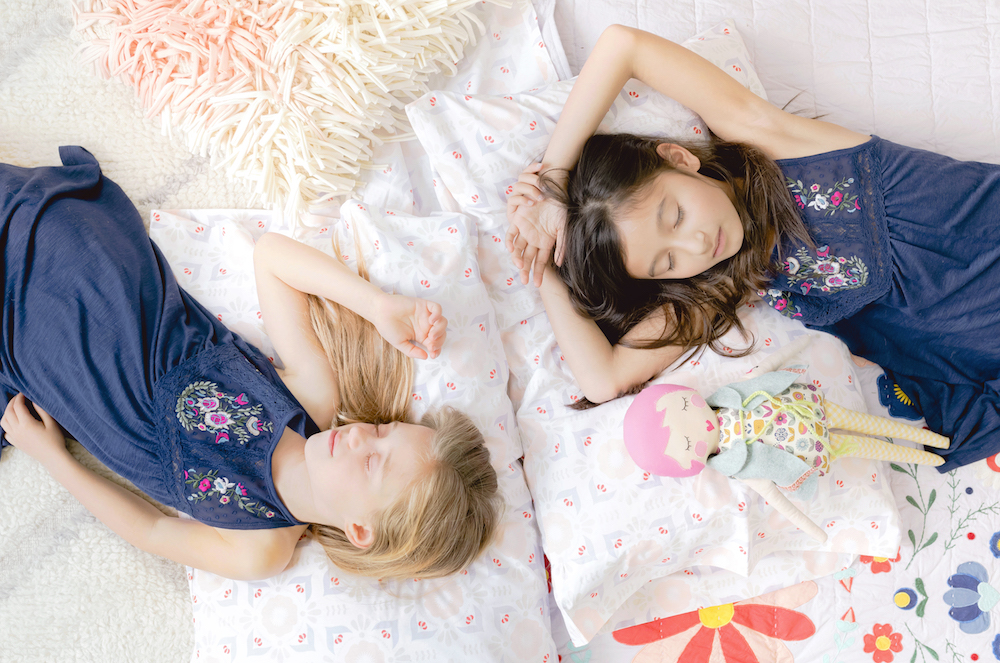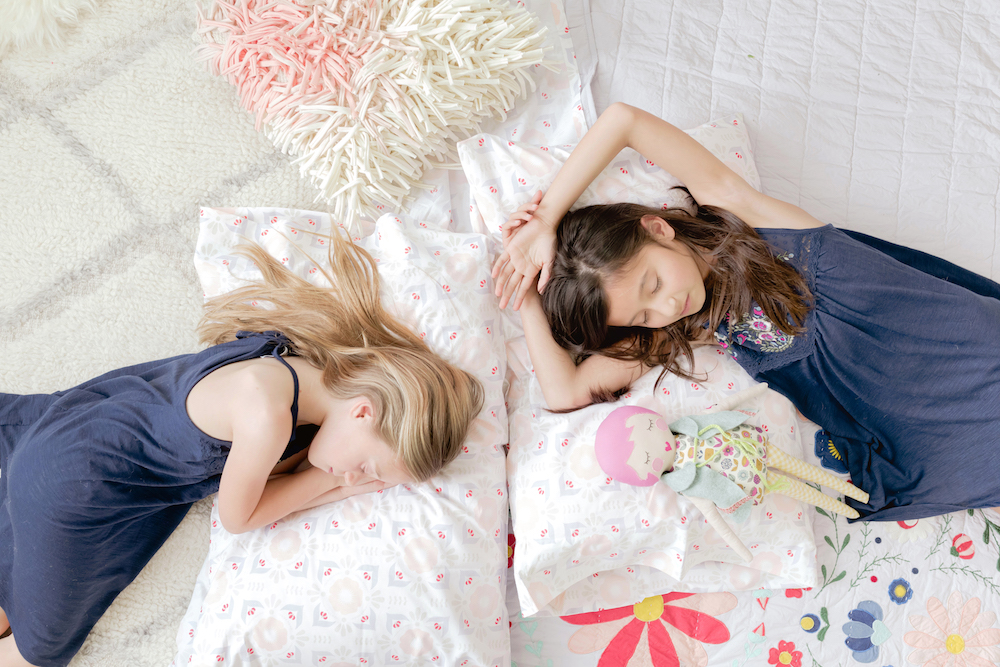 You didn't think that Jett would let a girls night only go by without causing a little trouble? Isn't that what little brothers are for?!?! Little Stinker!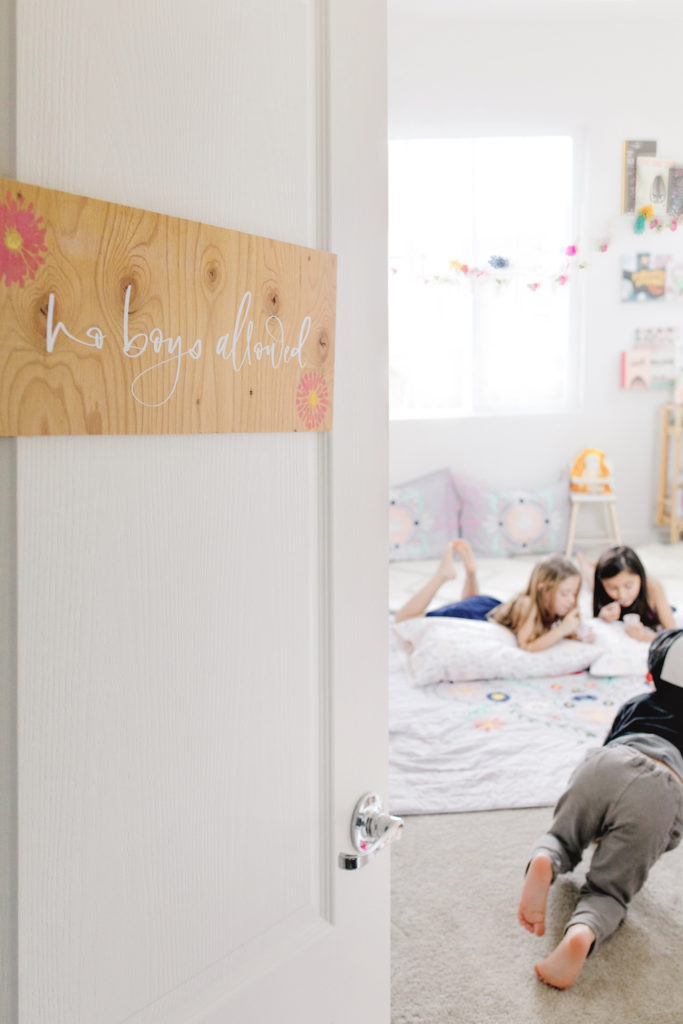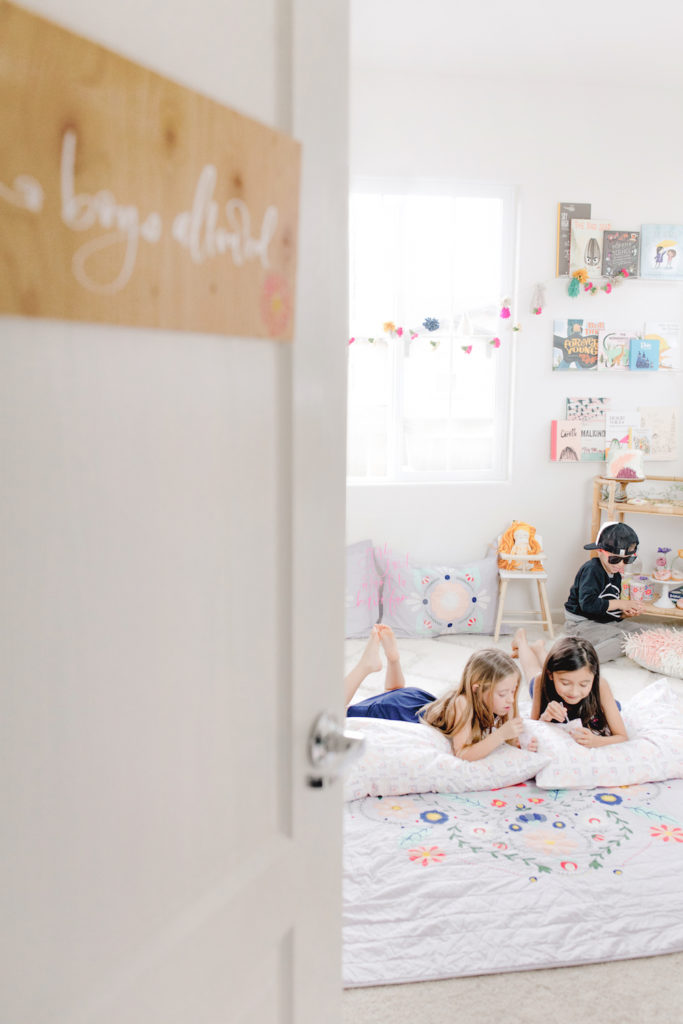 So cute right!?! Shop all my favorites below for one fun girls only sleepover!


xx
Abby
SaveSaveSaveSaveSaveSaveSaveSaveSaveSave
SaveSave