Spring time is the best time!! I'm loving this warmer weather, and certainly loving all the fun Spring dresses that are out right now. One of my trends this Spring are pastels. In addition, my love for dresses is a little ridiculous… So the combo of pastels together with dresses has me all smiles over here!
Winter is over and it's time to get fun and colorful. Seeing the Spring fashions come in is one of my favorite times to shop. Together with having my favorite shop, Prism Boutique, nearby – it's actually quite a dangerous time… Keep scrolling, if you dare, because you'll want it all like me!
Photos by Riley Starr
Let's start with this lavender number… With the Pantone Color of the year, ultra violet, purple is certainly a big color for 2018. Usually I'm not the biggest purple fan, but lavender is something I have definitely grown to love.
Paired with some fun accessories like pastel sunnies and my favorite bag, and it's an outfit!!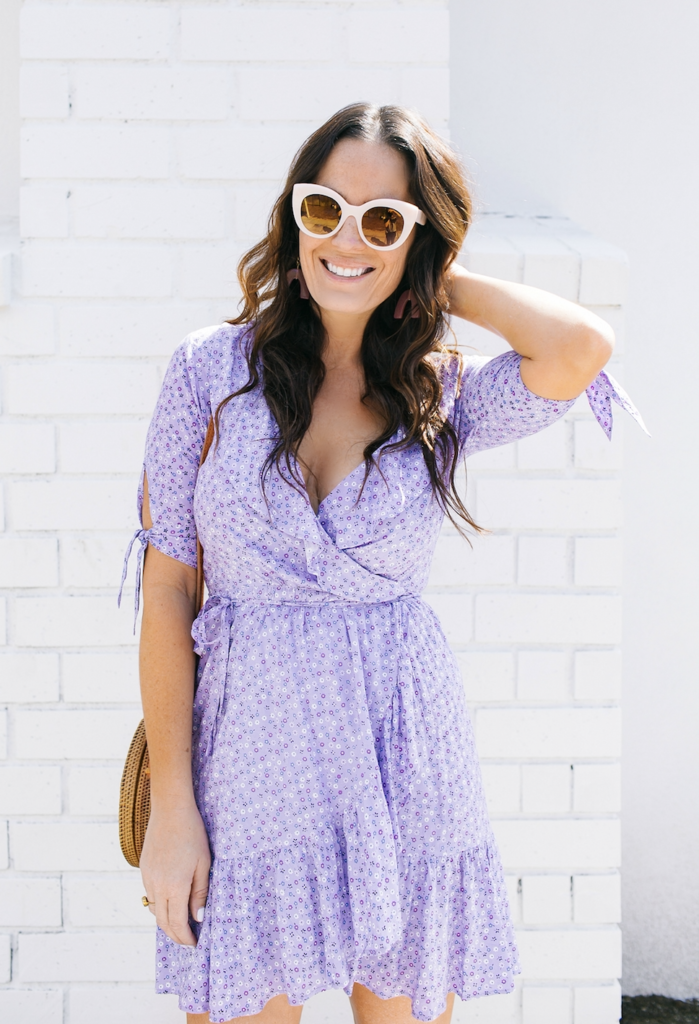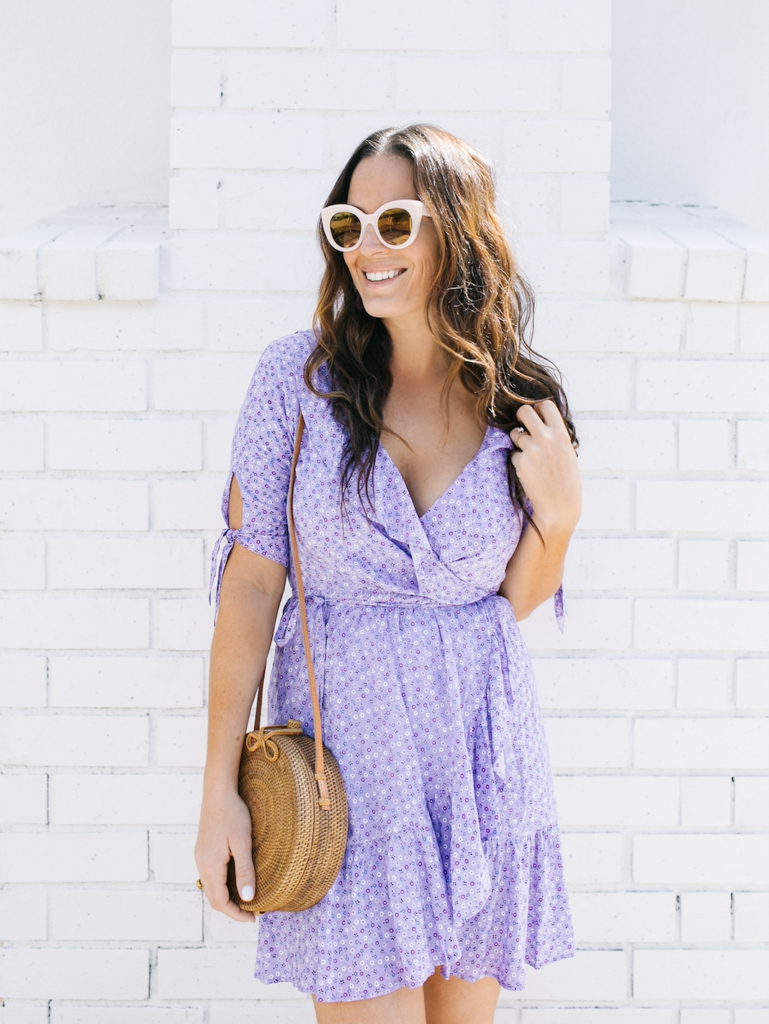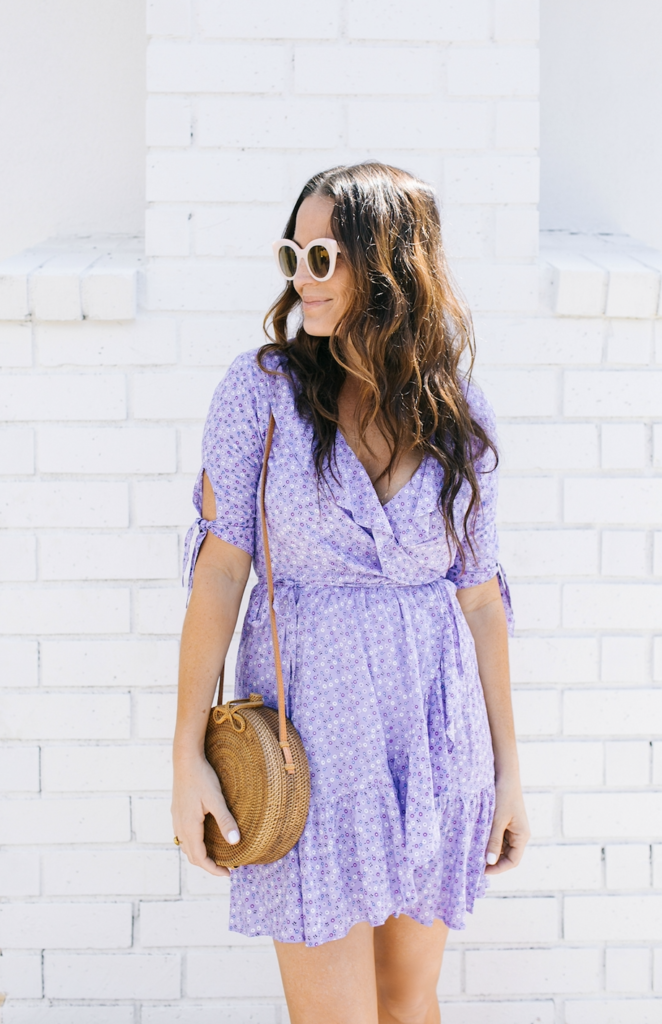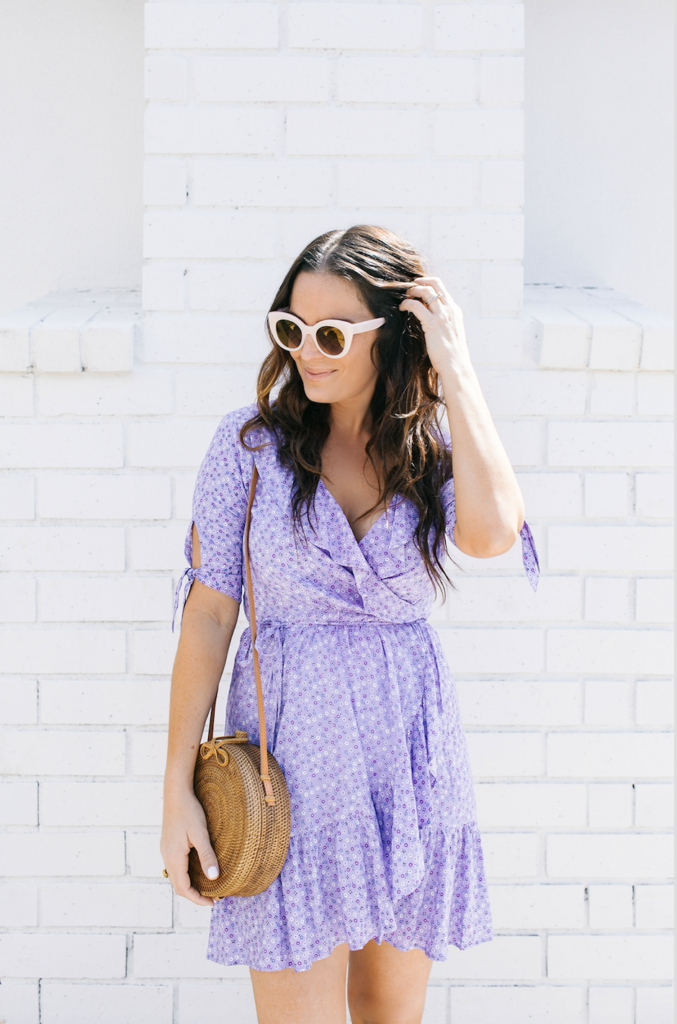 This next dress had my attention immediately. You all know my love for yellow, and my love for maxi dresses, but a cut out showing my tummy, yikes! However, this one isn't too revealing and you still somehow feel pretty covered while wearing it. I didn't know if this mama of two could pull it off, but I sort of fell in love with it.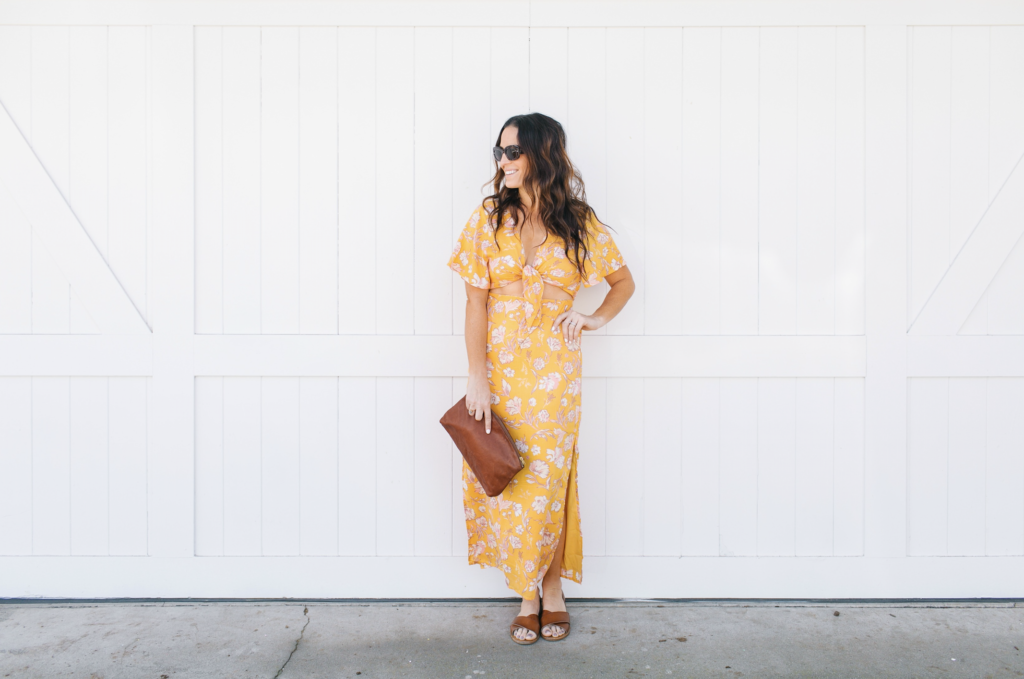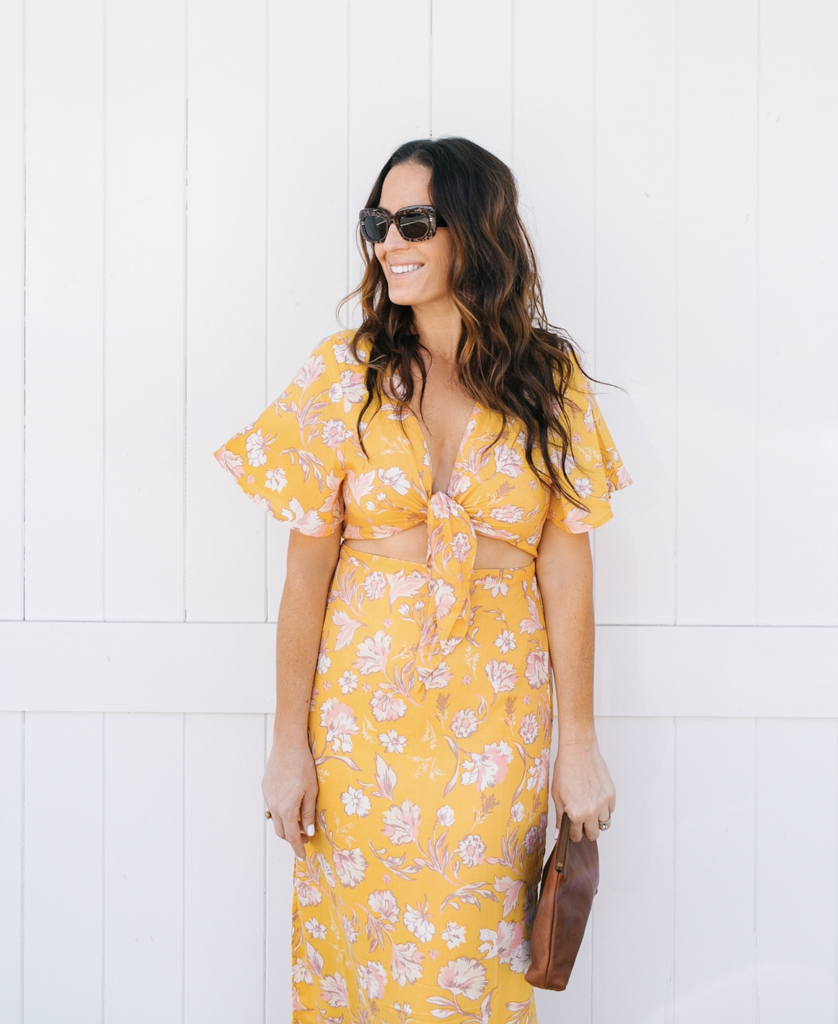 Confession, I used to think these hats were lame… But now I'm the biggest fan!!! I've jumped on the band wagon with full force and can't get enough of them. They're such a cute accessory, even with a Spring dress! This pretty pastel piece (try saying that 5 times fast) also from Amuse Society was so sweet. Almost too sweet… So I had to funk it up! Also, I cheated, it's a romper not a dress…
Add my new favorite hat, a denim jacket and my checked Vans – and now too sweet is too cute!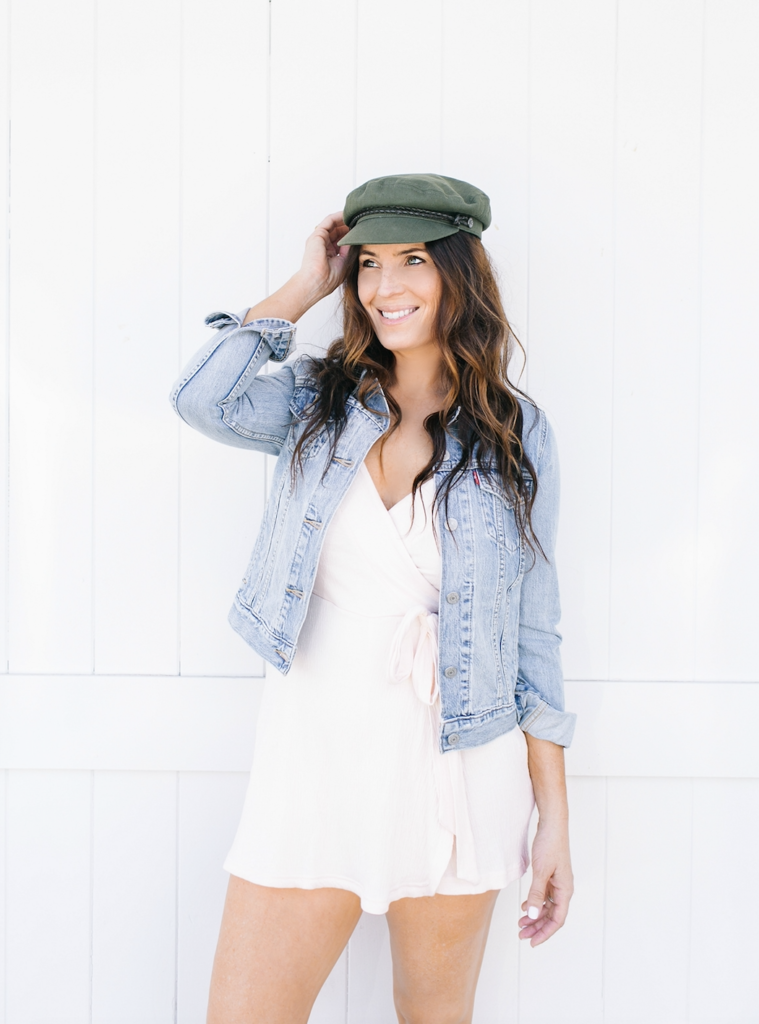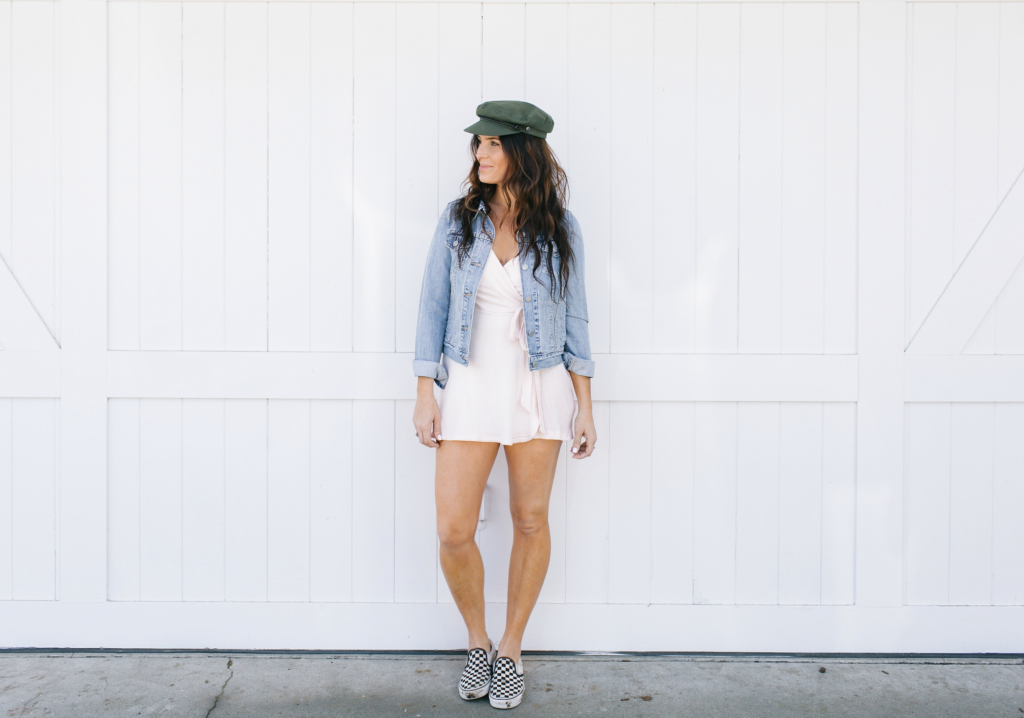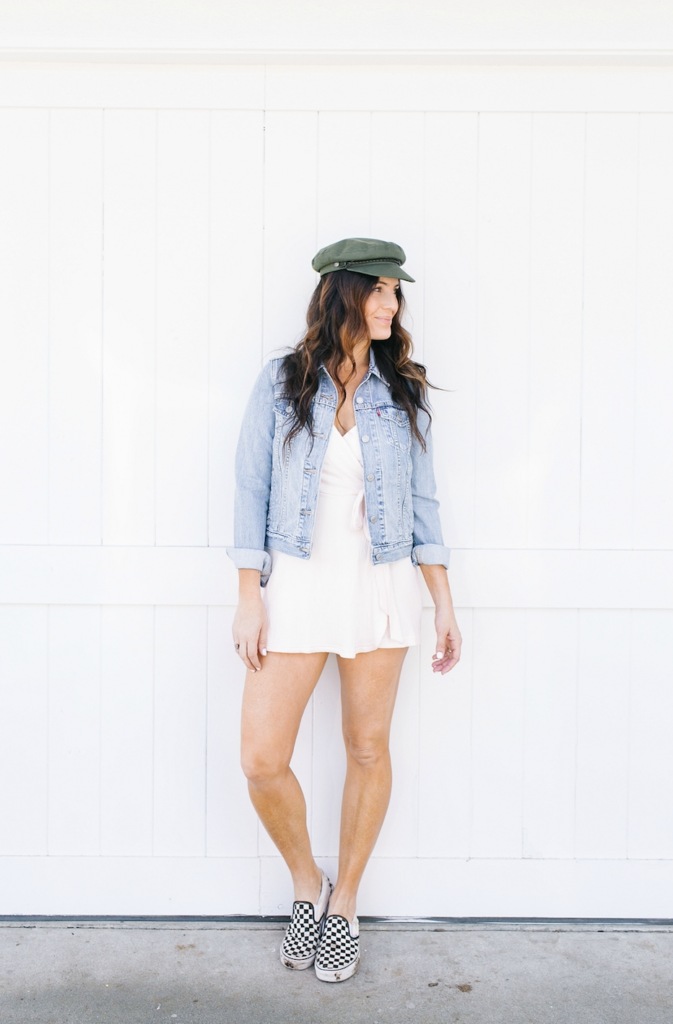 Last but not least, the Spring dresses of all Spring dresses. Cleobella has in fact done it yet again, making my heart go crazy for this beautiful dress. You may have seen this dress in a maxi version, which I also love. This shorter version is new, in YELLOW, and just so freaking perfect for Spring.
No, you cannot wear a bra in this dress. And for this reason, yes, your boobs are pretty out there. However, if you got it flaunt it ladies!! I actually probably shouldn't wear this dress (still breastfeeding) but a girl can dream, right?!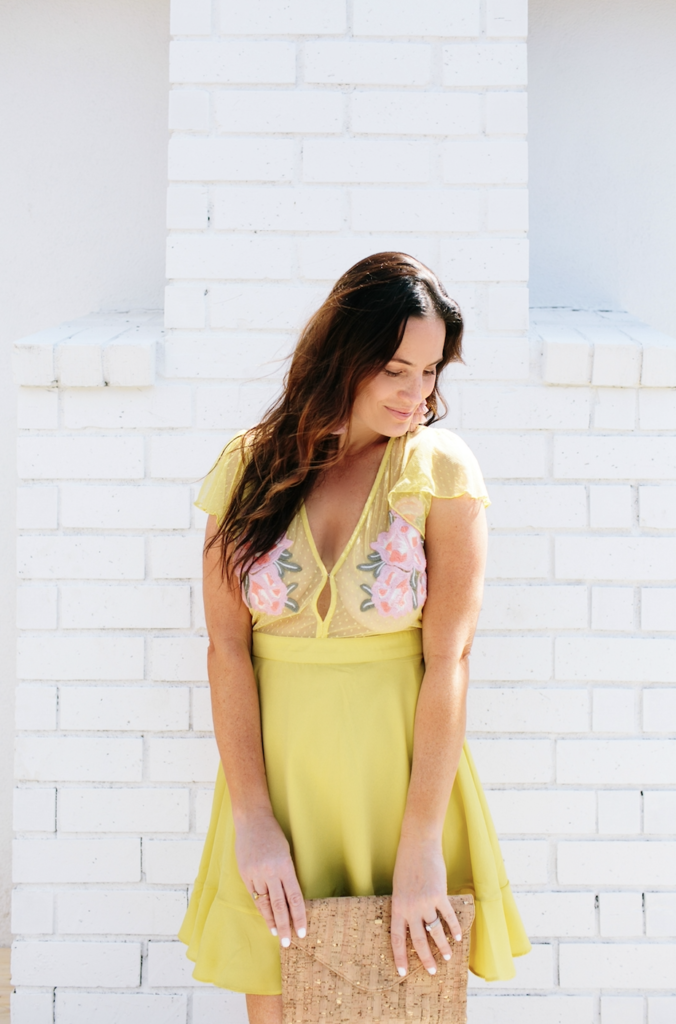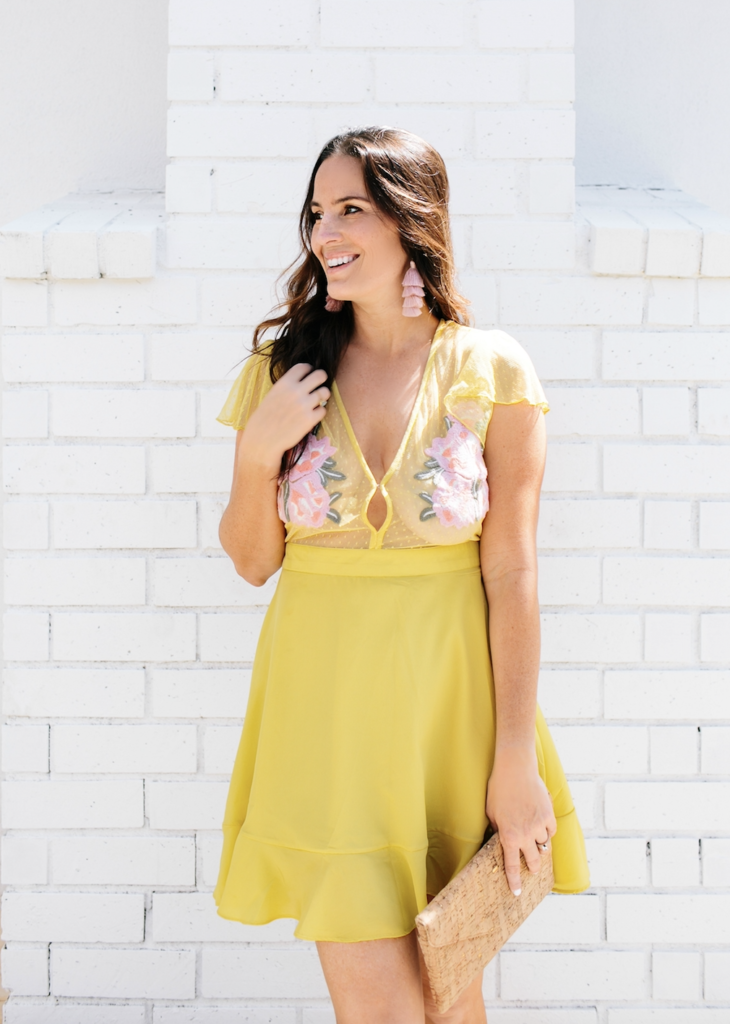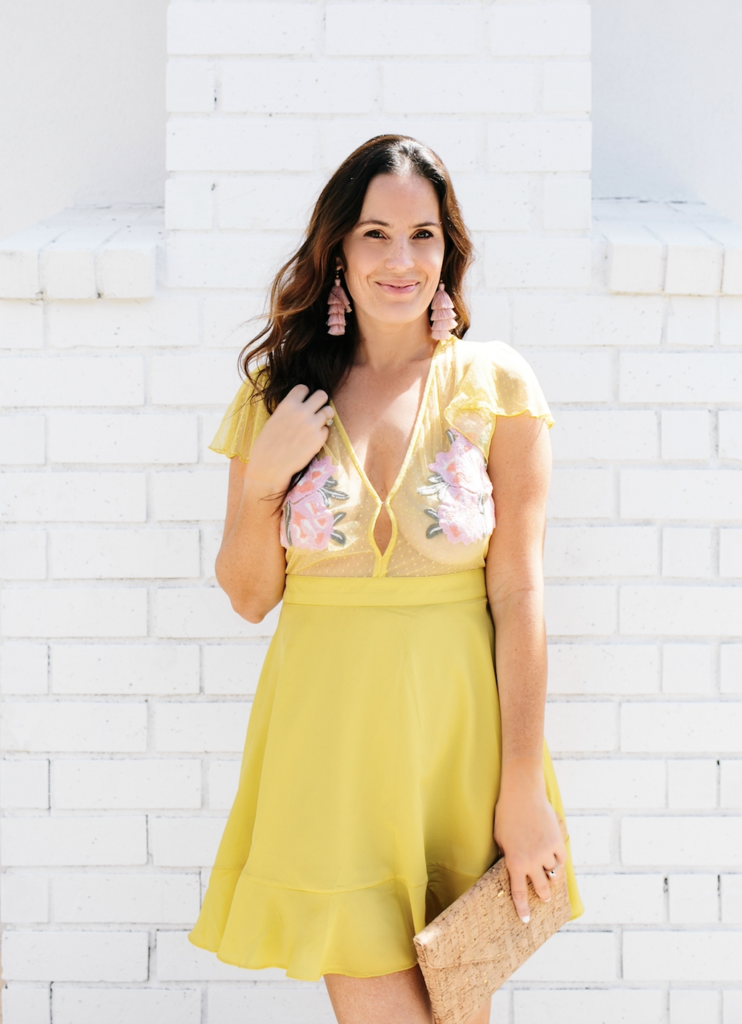 There is clearly so much variety in all of the Spring dresses out there… Make sure you find the right few to wear this season! Shop my picks below…

xx