It seems that there is a festival every weekend here in my new town of Sacramento. I don't know what is better, summer or fall festivals? Both seasons are great times for produce! What I love about the festivals here compared to ones in the Bay Area, is that there is an abundance of craft breweries, wineries, local farms, and all these make for great food and cocktails.
When I think of fall, one of the veggies that I love to use in the kitchen is figs. Park Winters is a bed and breakfast located in Winters, California that was holding their first Fig Jam Festival. Are you figging kidding me!? Imagine dancing to live bluegrass music, relaxing with family and friends, eating amazing fig-centric food and drinking fig-infused beverages. I'm going to be checking out this fig jam next year.
Park Winters makes their own fig jam, along with many other jams at their farm. They make a to die for fall appetizer using their fresh figs and of course the fig jam.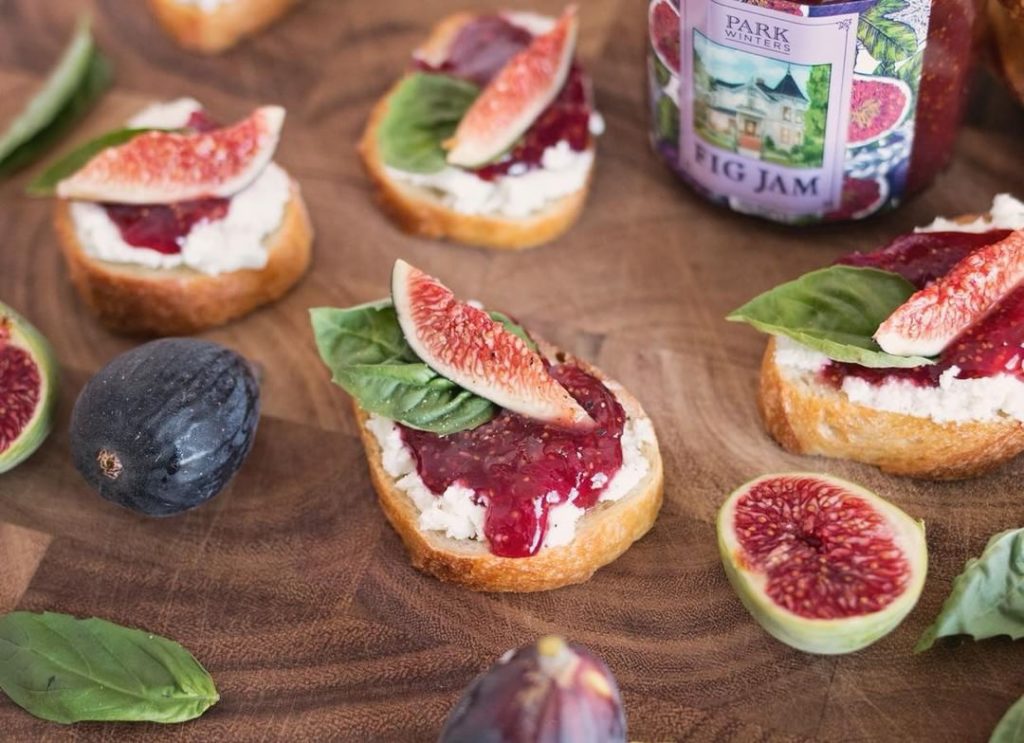 FIG & GOAT CHEESE CROSTINI
I N G R E D I E N T S
one small baguette, cut on the diagonal into 24 slices
three tablespoons olive oil
5 ounces goat cheese
1/3 cup Park Winters fig jam
24 basil leaves (if leaves are large, tear in half)
six fresh figs, quartered (we used Black Mission, but any varietal will do)
Olive oil for finish
Salt & pepper to taste
D I R E C T I O N S
Heat broiler. Brush both sides of baguette slices with oil; place on a rimmed baking sheet. Broil until golden, 1 to 2 minutes per side; set toasts aside.
Dividing evenly, spread each toast with goat cheese, and top with fig jam. Place one basil leaf, and one fig quarter on top.
Drizzle with olive oil, season with salt and pepper.
Happy Figging Friday!
xx
Abby
SaveSave