One of the things I was looking forward to the most on our Fall to do list was wine tasting with the ladies! I mean, who can blame me… Two of my favorite things, wine and girlfriends in one! We met up with the girls behind Argaux, a personalized sommelier experience. They guided us through-out the evening pouring wine and teaching us about it along the way. We spent the night with the ladies from Art of Being Female, The Garage Collective and A Note on Style.
To make it even better, we spent the evening on a Duffy boat courtesy of Voyagers Rentals. Going on a Duffy boat is one of my absolute favorite things to do. Living in Newport Beach I feel so lucky that we have such beautiful scenery at the tips of our fingers. If you ever get a chance to do it, it's a must!! And truly, it's the perfect setting for a wine tasting night…
This party is also featured on Style Me Pretty Living as well!
Photos by Alison Bernier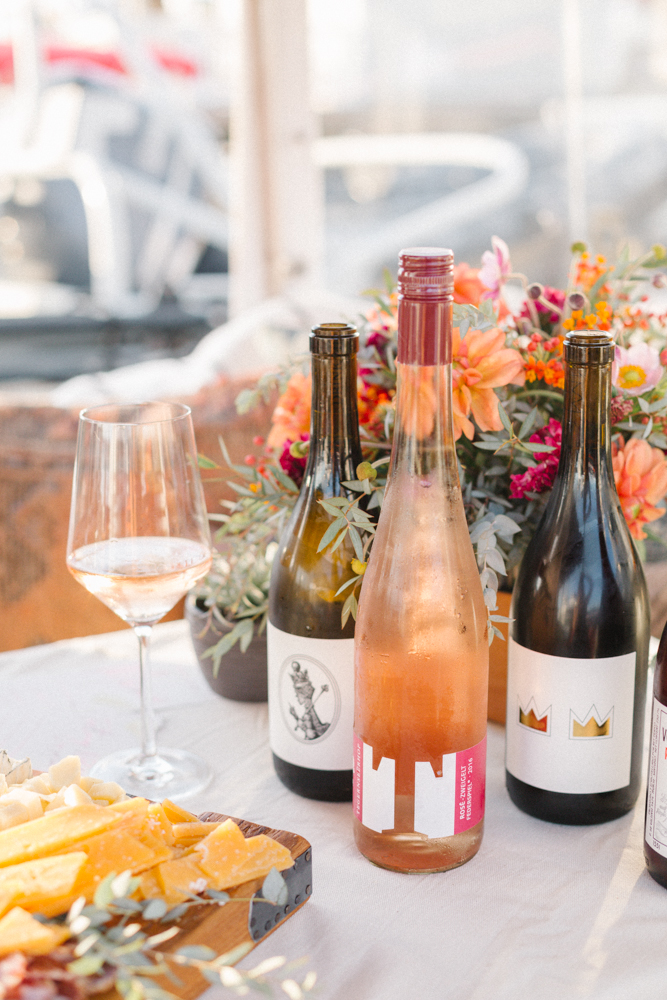 Leonora, talented owner of Yellow Art Design, created all the paper goods for us! A beautiful invite using a Burgundy color, inspired by the wine with splashes of gold. She also did the prettiest menus and cards for tasting notes, so us girls could write down our favorites!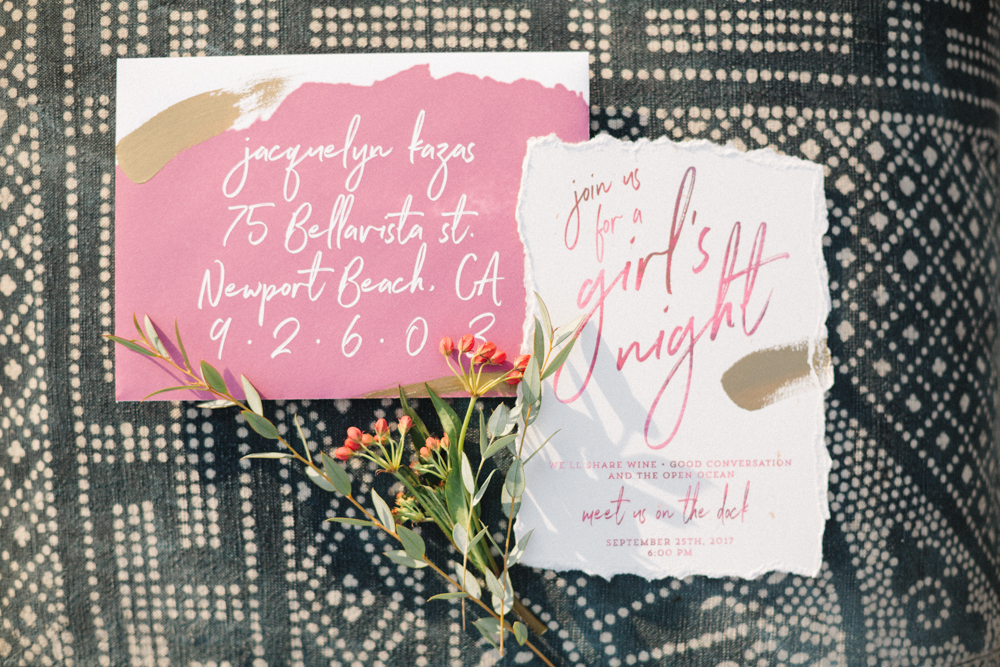 The Argaux girls came with all the goodies! The best tasting bottles of wine and the best looking charcuterie board from The Butchery, a local specialty meat shop. Basically, we were covered on the essentials for the best wine night ever!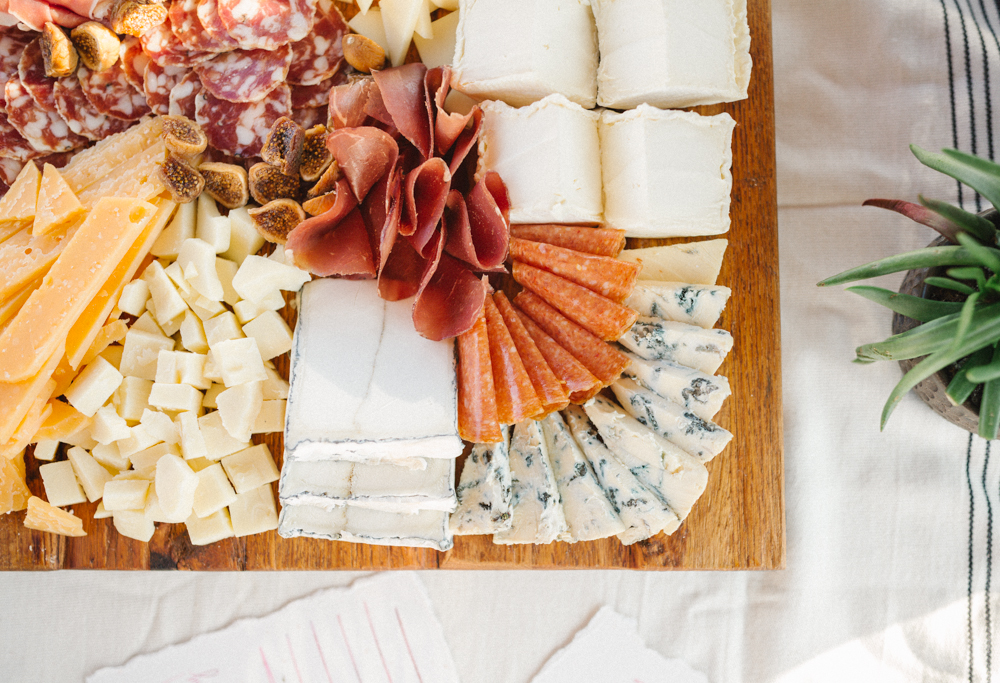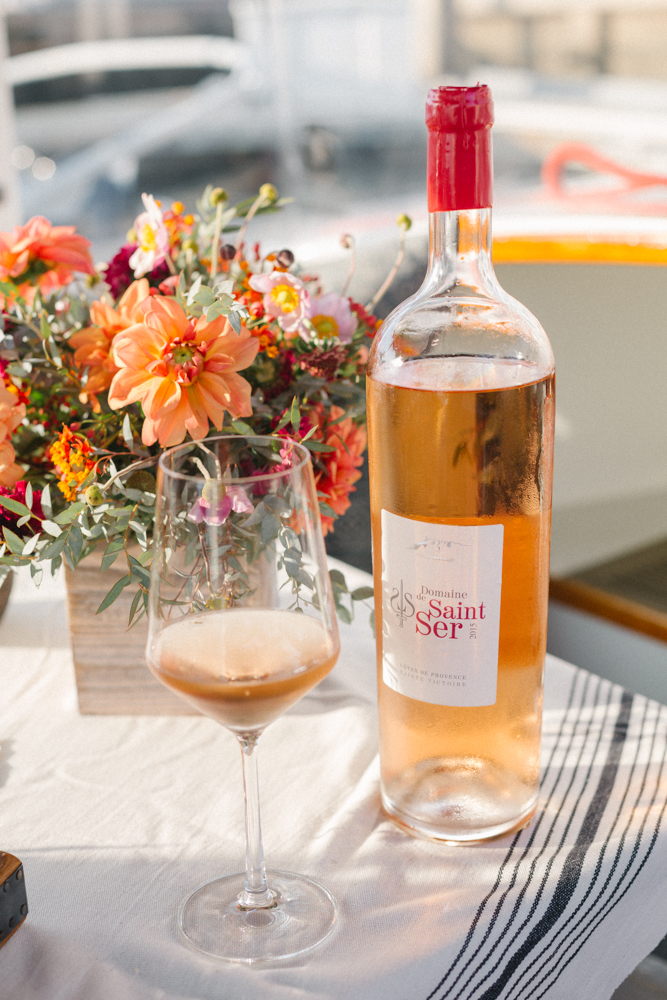 These pretty Fall florals were done by the ladies over at Palms & Petals. Every event deserves a little does of flowers, even a simple evening out like this! I'm especially crushing over the Fall colors which goes along perfectly with our invite! Those pale oranges and burgundies just never grow old…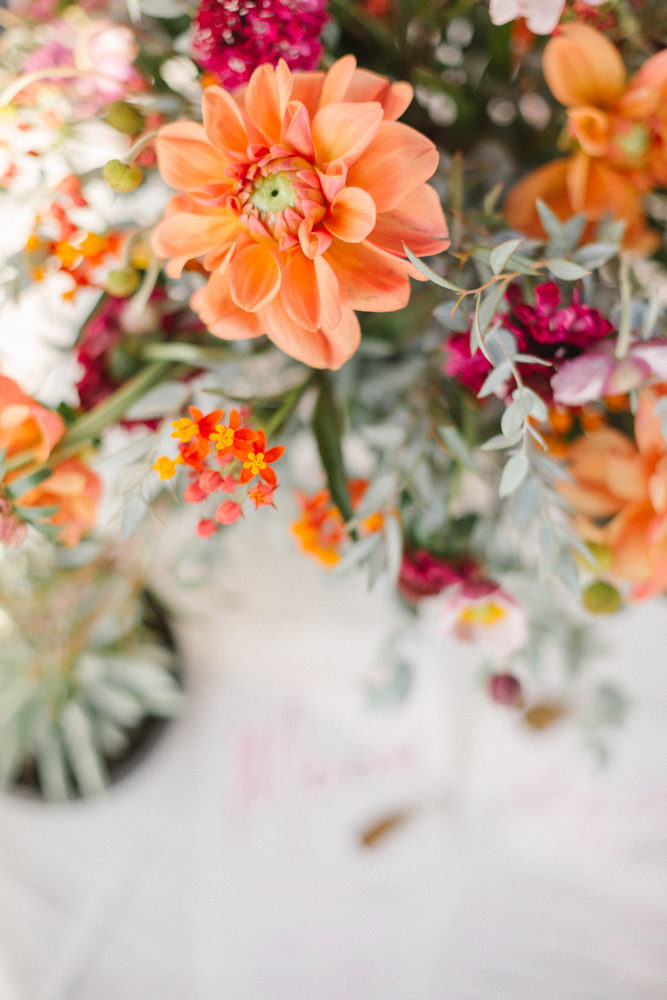 Hey! There's those menus and tasting notes from Yellow Heart Art I was talking about!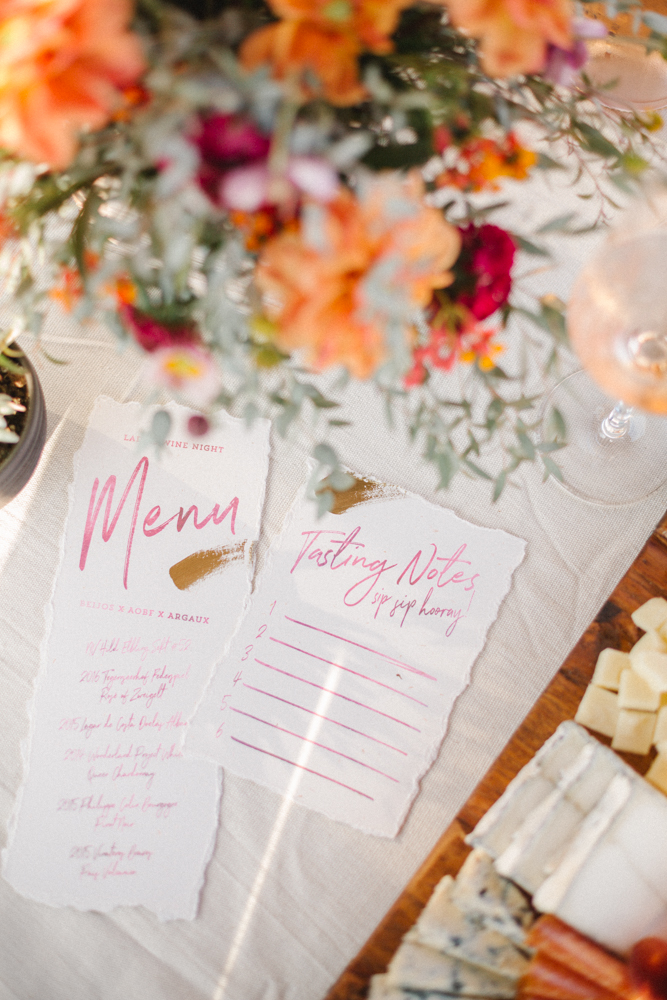 And now Leah and I in our element! Haha! We've been friends for a long time, but we're both so busy. It's nice to make time for your girlfriends in this season of life – without the babies!! But if it's one thing we can make time for, it's wine tasting!!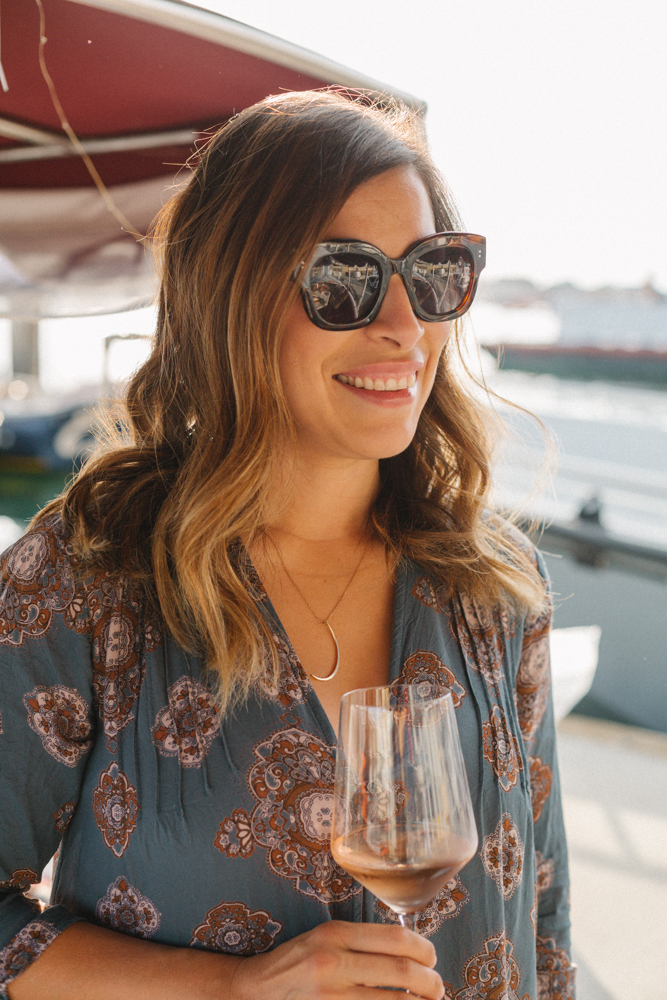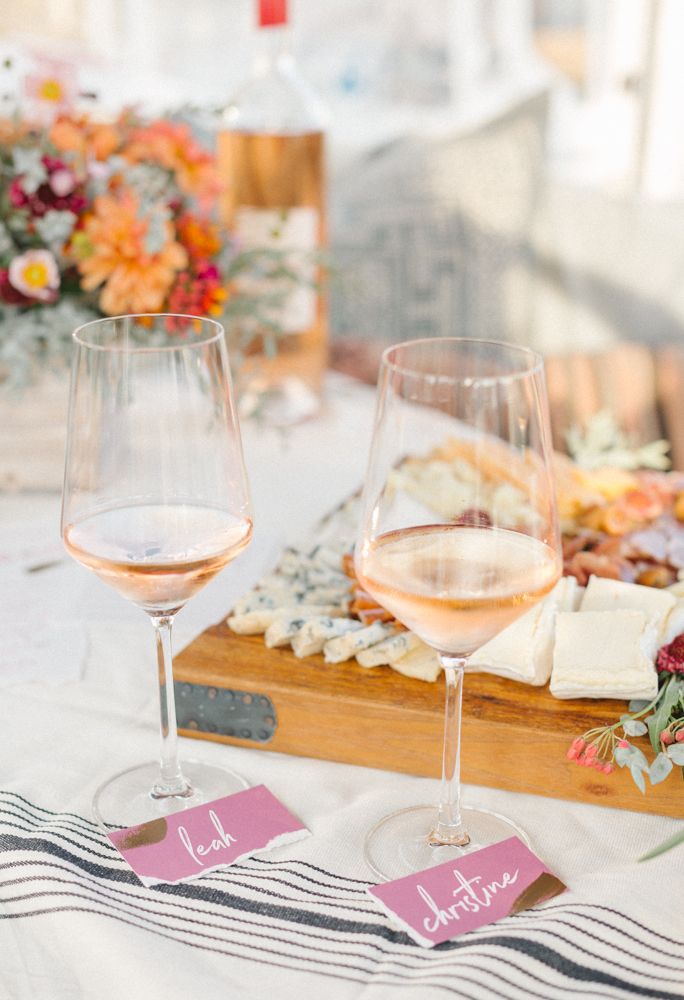 My cute clutch is from The Garage Collective. Owner, Kristin Lewis, was a guest on our wine tasting night! She is the absolute sweetest and so much fun!! You may also see us cuddling with some pretty throws and pillows in these photos, all from her shop! We even used one of her pretty Turkish towels as a placemat under all of our goodies. This shop has it all and I could go a little too crazy shopping there… You better go check it out!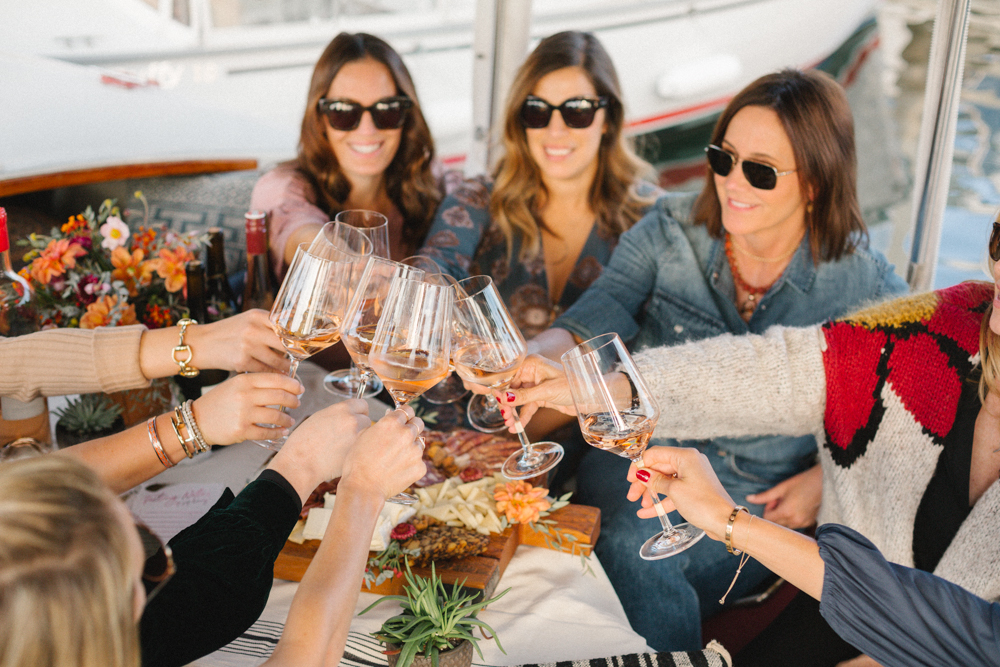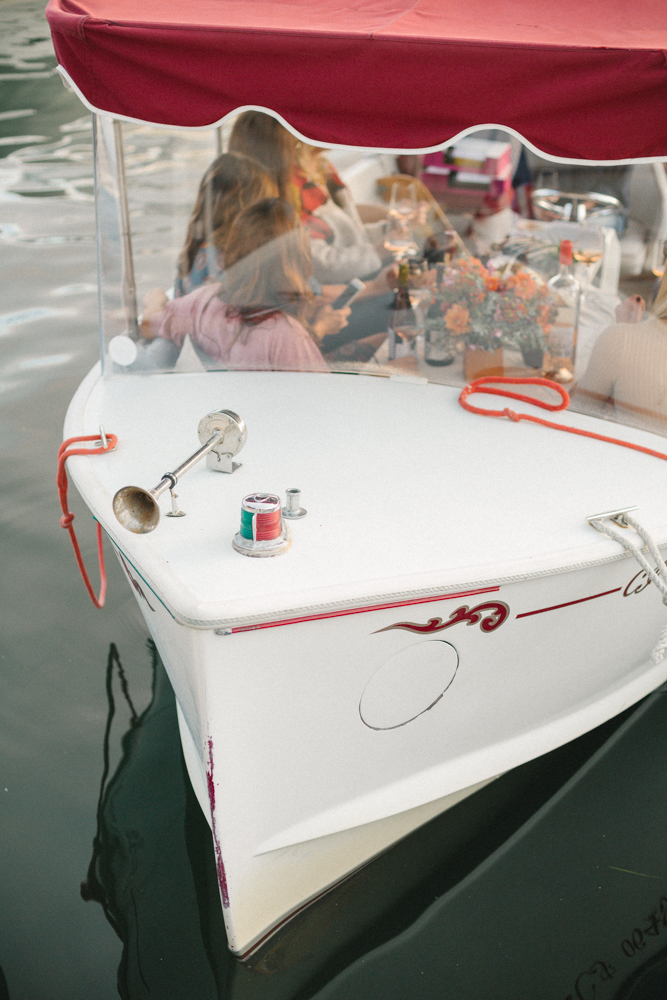 Here are the adorable Argaux girls – Arden & Margaux… Get it?! They are so wise beyond their years and make drinking wine even more fun! Didn't know that was possible…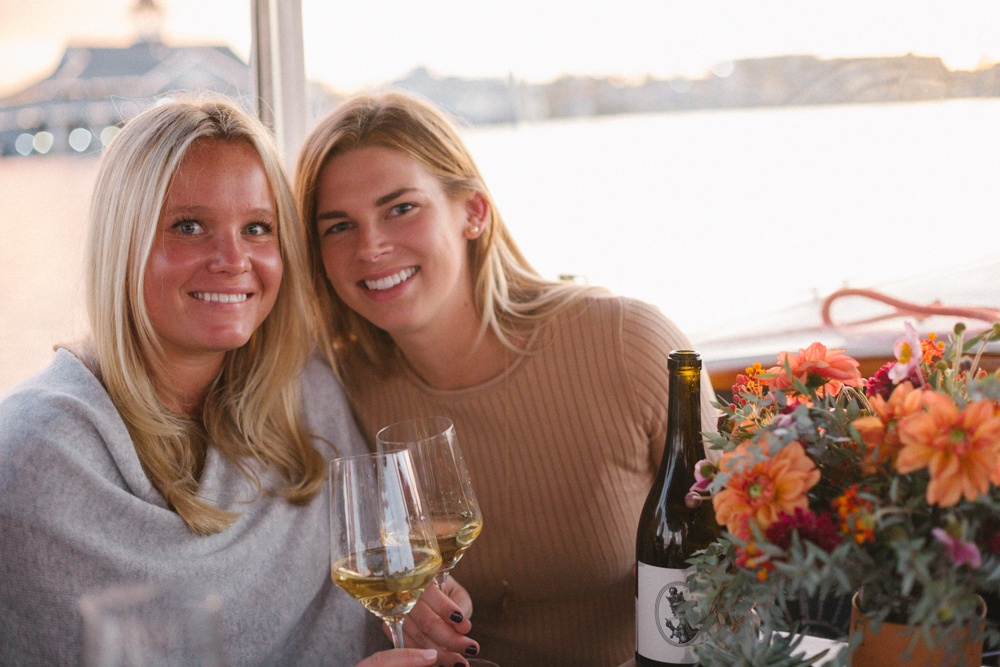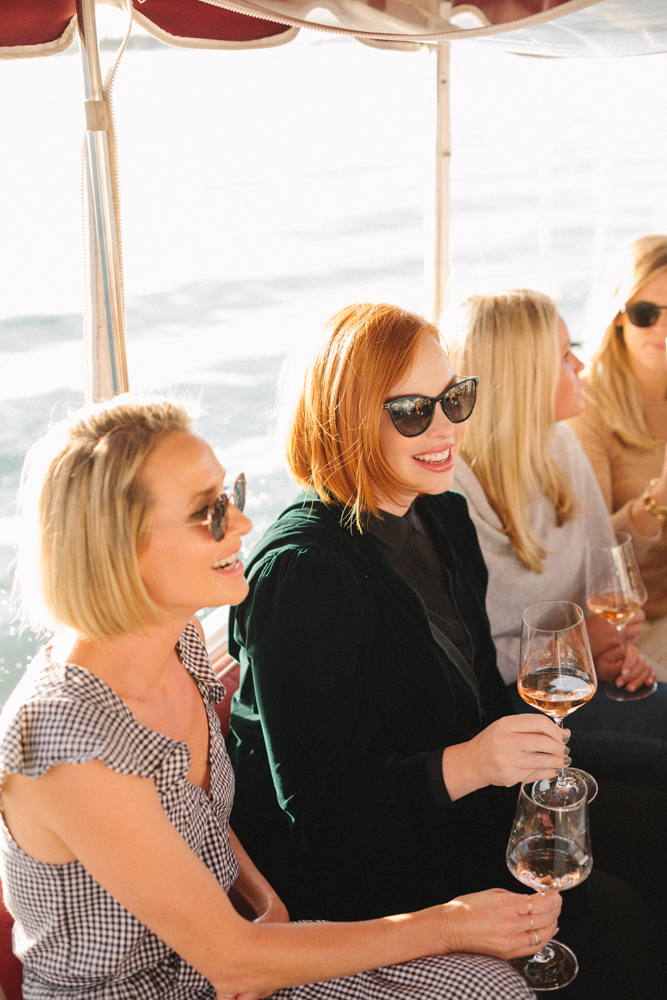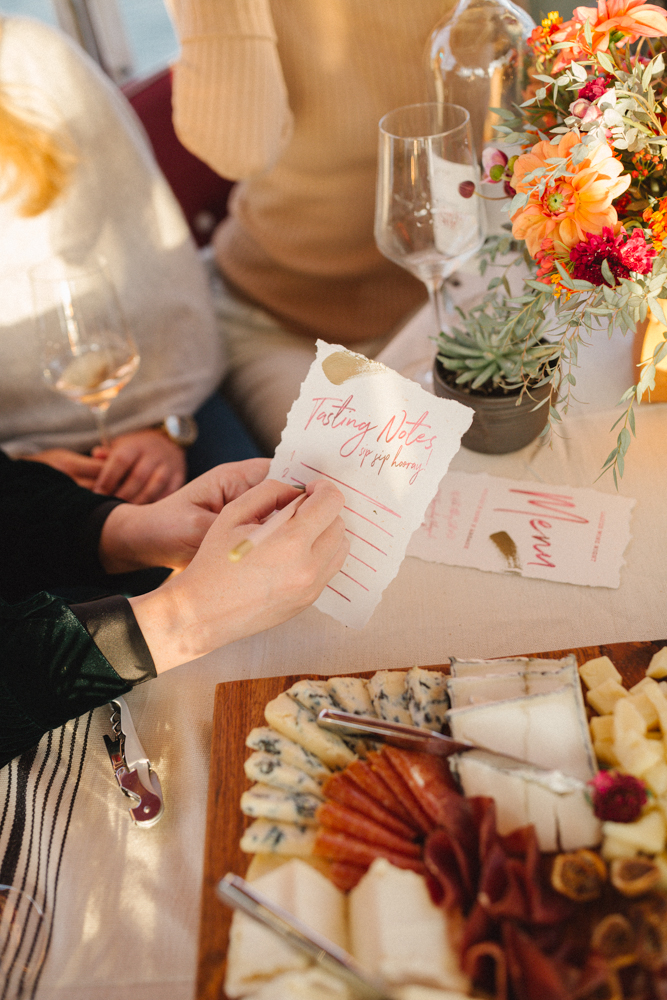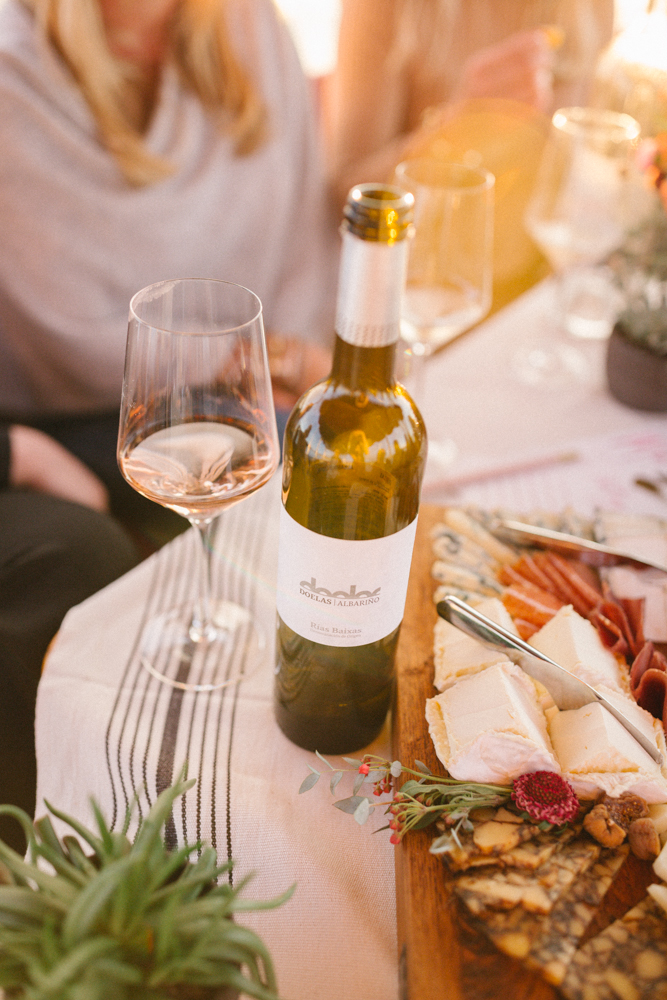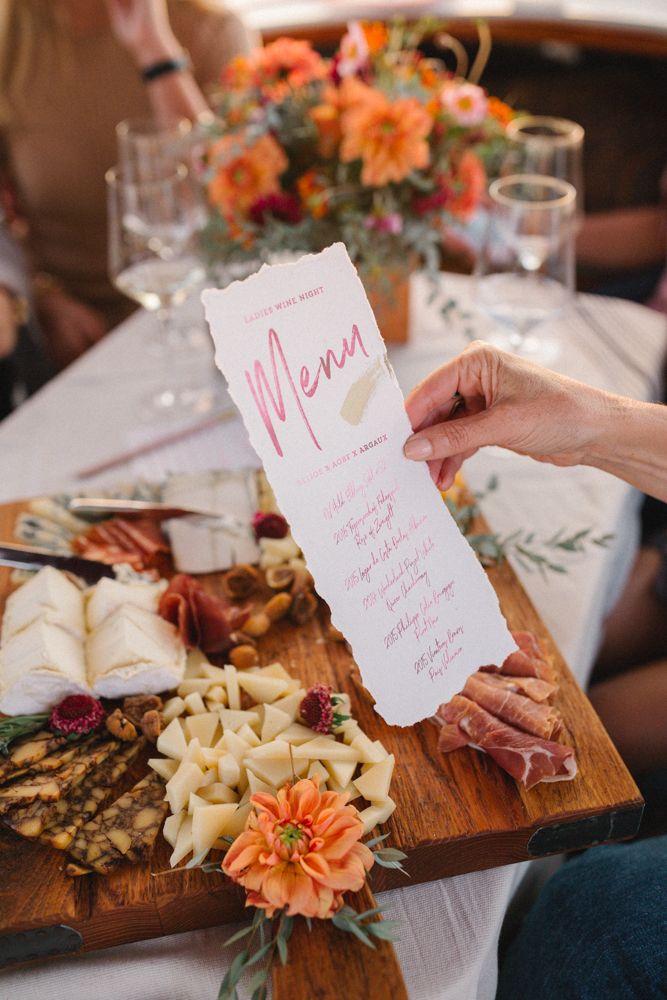 The scenery was quite beautiful that night, like I said, we're pretty lucky. Living near the ocean never grows old…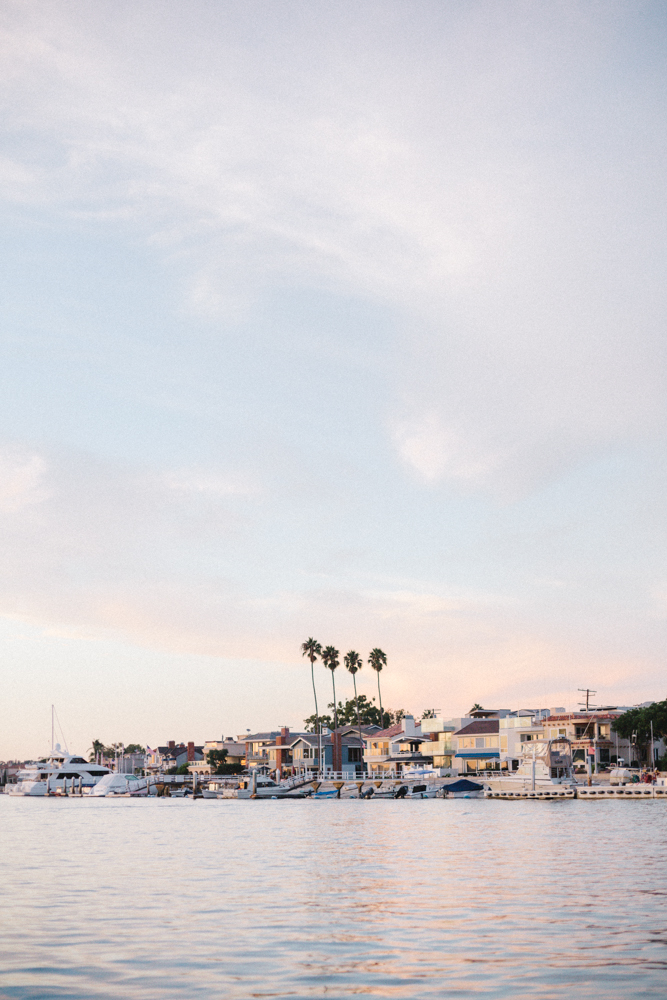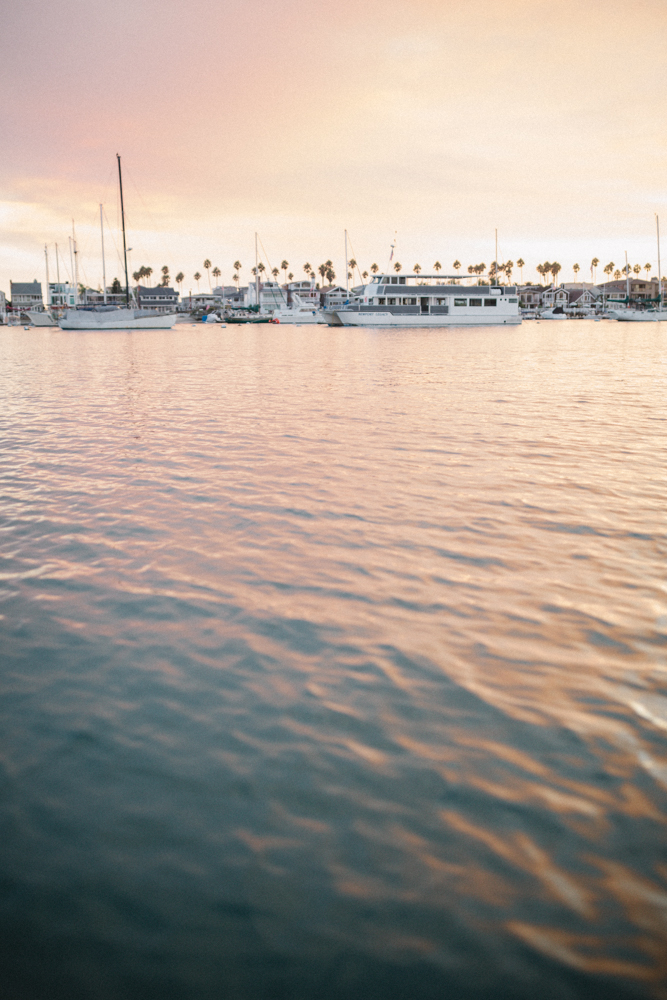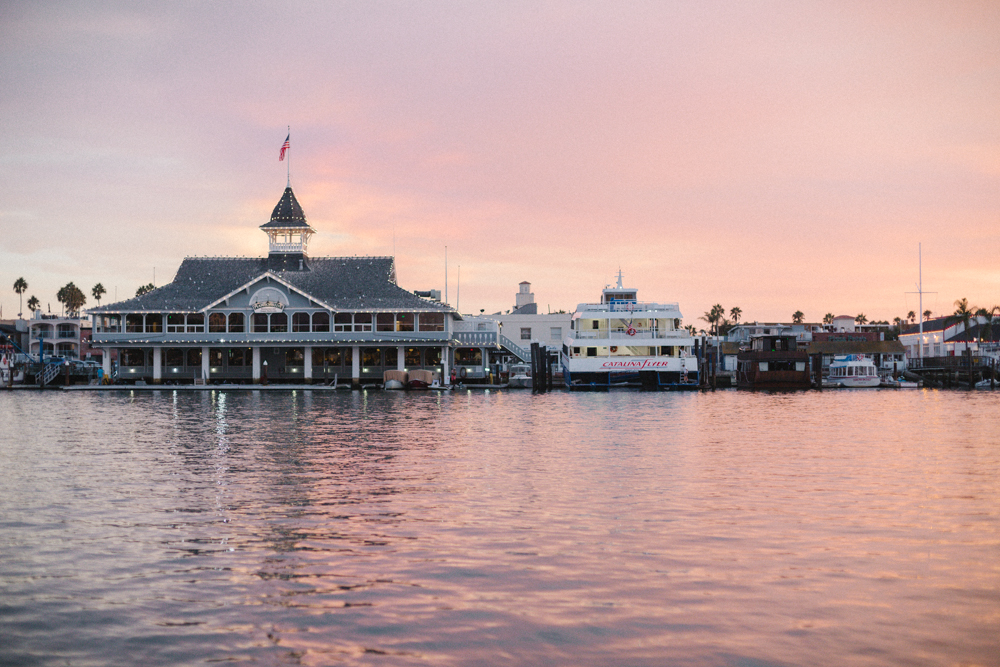 Perfect night out wine tasting with the ladies!! Thank you to the Argaux girls for treating us! Keep scrolling for some tasting notes from them along with a special discount code!! Just in time for holiday entertaining the ladies put together a list of wine along with recipes for the best food pairings! Plus, with the discount code you get 6 bottles of excellent wine for under $130, pretty amazing!!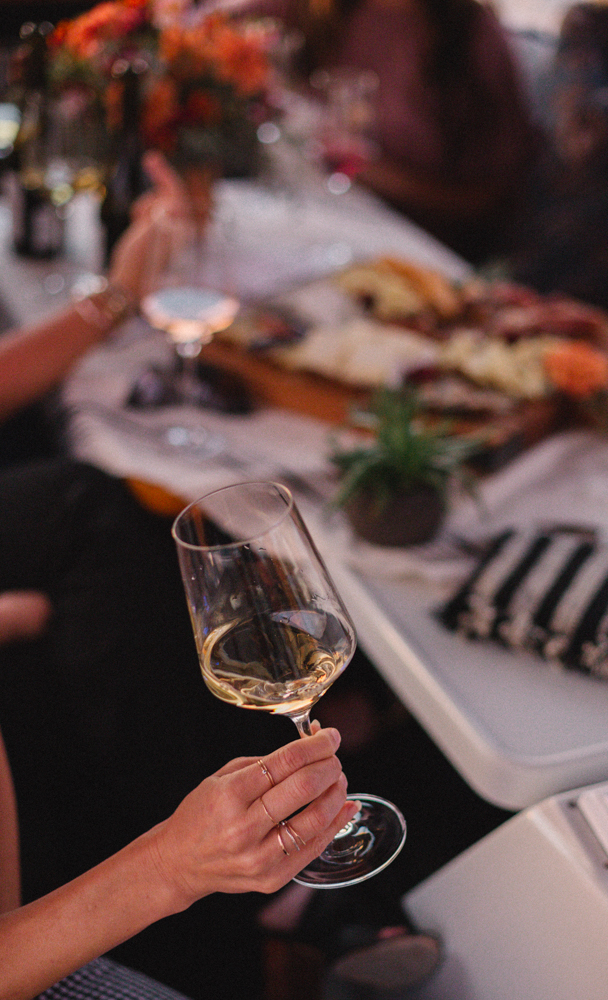 Beijos 6 Pack: Taste All The Featured Wines For Yourself. Use Code BEIJOS at checkout to receive 10% off!
2015 Domaine de Saint-Ser Côtes de Provence Rosé
This wine built the Domaine de Saint-Ser reputation. It is a blend of Grenache, Cinsault, and Syrah giving this rosé unusual complexity. In the glass there is aromatic intensity, finesse, and ripe fruit. Domaine de Saint-Ser is one of my favorite rosés. This is a serious rosé that can stand up to food yet also be enjoyed by itself. It's refreshing, elegant, and explosive with notes of ripe stone fruit, vanilla, orange blossom, juicy strawberries and raspberries.
Domaine de Saint-Ser is blessed with an incredible terroir. The sites geological and climatic characteristics work together to create beautiful concentration in the wines. Like most great vineyard sites, the vines grow on south-facing slopes. The mountain, Saint-Victoire, surrounding the vineyard is made from white stone, blinding the vineyard. Such brightness encourages photosynthesis making for highly concentrated clusters. The soil here is clay and limestone. More importantly, it's poor soil. This makes the vine work to find nutrients resulting in quality grapes.
Pairing: Slow Roasted Plum & Fennel Salmon
2015 Lagar de Costa Doelas Rias Baixas Albariño
Crisp, clean and fresh! The palate offers notes of citrus and stone fruit, herbs and a pleasant mineral touch on the finish. Lagar de Costa is a family run winery where the effort and commitment of three generations work together to produce Albariño. I had the chance to visit Lagar de Costa in August and see their winery that was built over a century ago. The Costa family is in control of everything from harvesting grapes to winemaking. This is one of my favorite tasting experiences to date. The location alone was a sight to see. Vineyards on the water, vines tall enough for you to walk under. You can taste the sea salt when drinking this wine. Perfect pairing alongside seafood.
Pairing: Saffron Seared Scallops
2015 Wonderland Project Two Kings Pinot Noir and White Queen Chardonnay
The Wonderland Project founded by sommelier Matt Ahern is filling a void: "A high quality wine made from high quality fruit, with enough refinement for the most discerning palette at an accessible cost." In 2010, unable to find just the right wine to fill this niche, Ahern decided to make it himself." This chardonnay is so easy to drink! A classic, medium bodied chardonnay with notes of apple, lemon and pear.The Pinot has notes of wild strawberry, rhubarb and sweet smoke that precedes a smooth, velvety body and a clean, precise finish.
Pairing with Chardonnay: Zucchini Lemon Papparadelle
Pairing with Pinot Noir: Wild Rice, Cranberry & Walnut Salad
2015 Vinateros Bravos Pais Volcanico
The Itata Valley in Chile is one of the most exciting up and coming regions in South America if not the New World as a whole. This wine is grown on volcanic, granite soil offering aromas of cinder and ash. Fun fact: the soils here are 320 million years old! Talk about complex. To put it simply this wine is mineral and elegant. With forest surrounding the vineyards you may pick up on notes of underbrush and indigenous herbs and spices otherwise referred to as "Chilean garrigue." The vines for this wine were planted no earlier than 150 year ago. The grape variety here is Pais.
Pairing: Beef & Chorizo Empanadas
2016 Tegernseerhof Federspiel Rosé of Zweigelt
Pair with barbecue or grilled vegetables! Think raspberries and wild cherries. We love to idea of rosé alongside barbecue and anything off the grill. This is your outdoors dinner party wine. All. Year. Long. Bonus: It's screw off!
Pairing: Halibut Ceviche
With all of this info, maybe you'll be inspired to host a wine tasting night of your own?! Go for it!!
xx
Jacquelyn