---
This past weekend I was at the farmer's market and stumbled upon a bounty of fresh figs. I grabbed a bunch and knew my Sunday was going to get a lot better trying out some new fig cocktails. You know how you spend Sunday cooking up yummy fall soups and dishes that smell your house up? Well, I spend mine taste testing cocktails. Someone's gotta do it right? When I think of figs, I think thyme, fresh citrus, and some sweetness. The fig honey thyme prosecco to me is the perfect fall drink. It's got all the feelings of warm and cozy with the thyme, fig, and honey. And, add in the fresh citrus, elderflower, and bubbly, and you just created a warm fall floral bubbly.
I got a joke for you…
What happens when you add all the fall ingredients into one drink?
It's a figging good thyme!
Yeah… I'll leave the joke/pun telling to Jacquelyn!
Photos by Alyssa Onaka Photography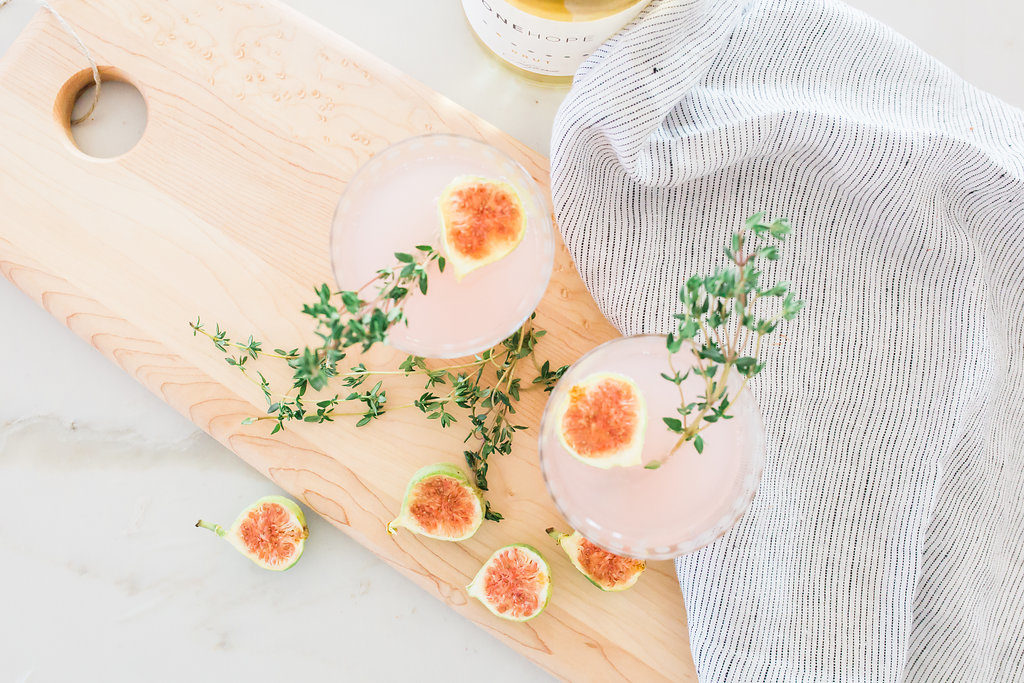 I N G R E D I E N T S
serving: 2-4
6 fresh figs, diced or 1 tablespoon fig preserves (but fresh is the best)
2 ounces elderflower liquor
juice of 1 lemon
2-4 tablespoons manuka honey, depending on your taste
one tablespoon fresh thyme leaves, plus more for garnish
prosecco, for topping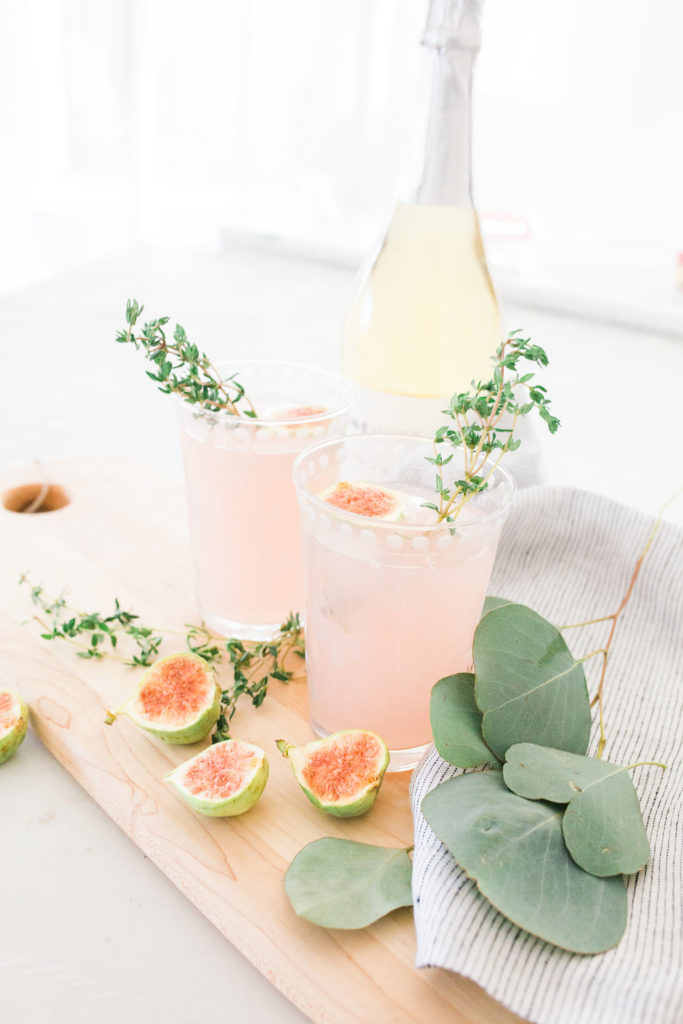 D I R E C T I O N S
Add the figs, elderflower liquor, lemon juice, honey, and thyme to a cocktail shaker. Using a muddler, gently push the figs down until they release their juices. Add ice. Place the top on the shaker and shake vigorously. Strain into 2-3 glasses.
Top each glass with prosecco. And finally, garnish with figs and fresh thyme.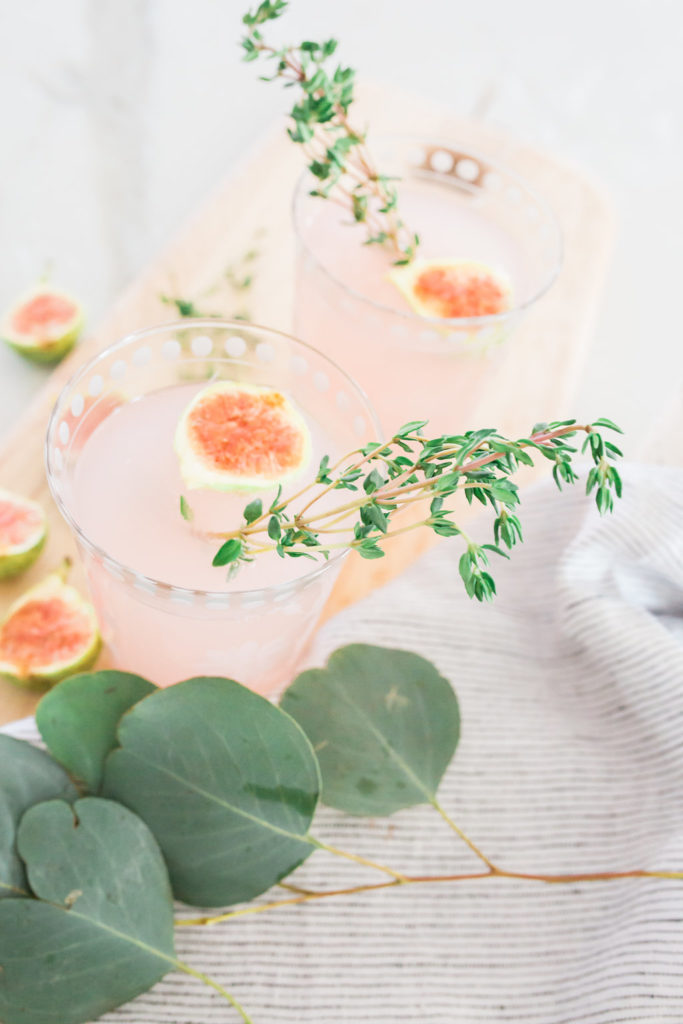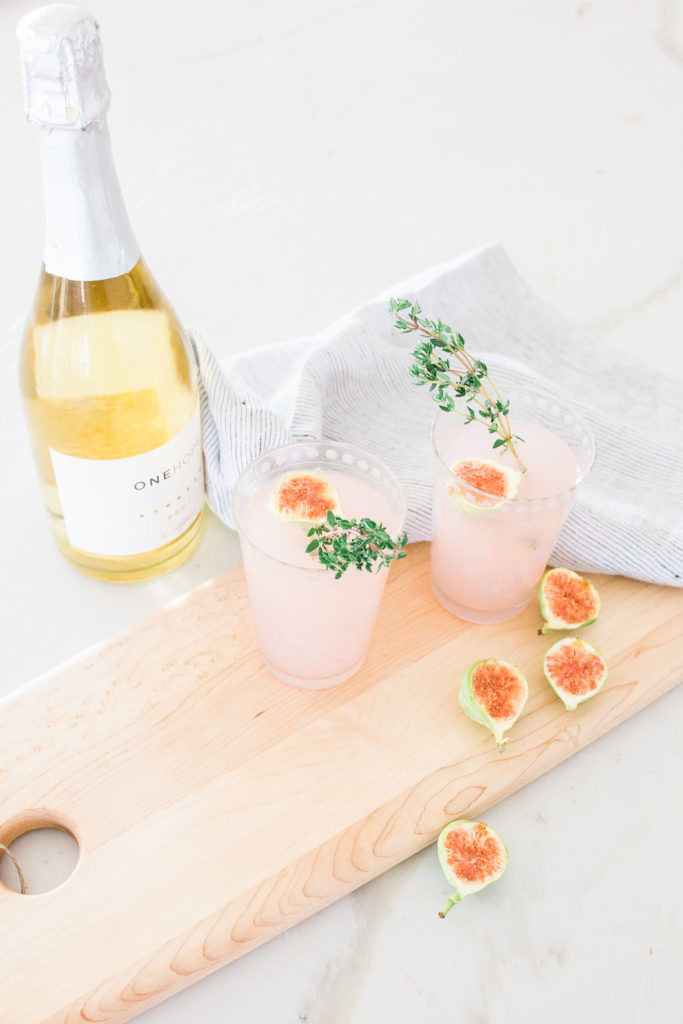 And… I made it super easy for you to get it all from the comfort of your cozy warm bed. Shop it all below! Just add your fresh product at checkout!

xx