The spring season is truly dreamy, right?!  I had dreamed about this shoot myself for a few months before seeing it come to fruition.  Flora & Fauna was definitely on my mind for this beautiful time of year.  Whenever I thought about it animals running in a meadow, frolicking and playing came to mind.  There's just something so ethereal and whimsical about it all.
My idea was to use the amazing headbands from my friend Carissa's company The Daydream Republic and have little girls wear pretty dresses with their faces painted like animals.  Next step, find the perfect meadow and create a pretty party for them!  All of this was indeed achieved, and the gorgeous photos from Lynsdey Yeomans couldn't have captured my vision more perfectly.
You can see more of this pretty shoot on Mini Style Blog today…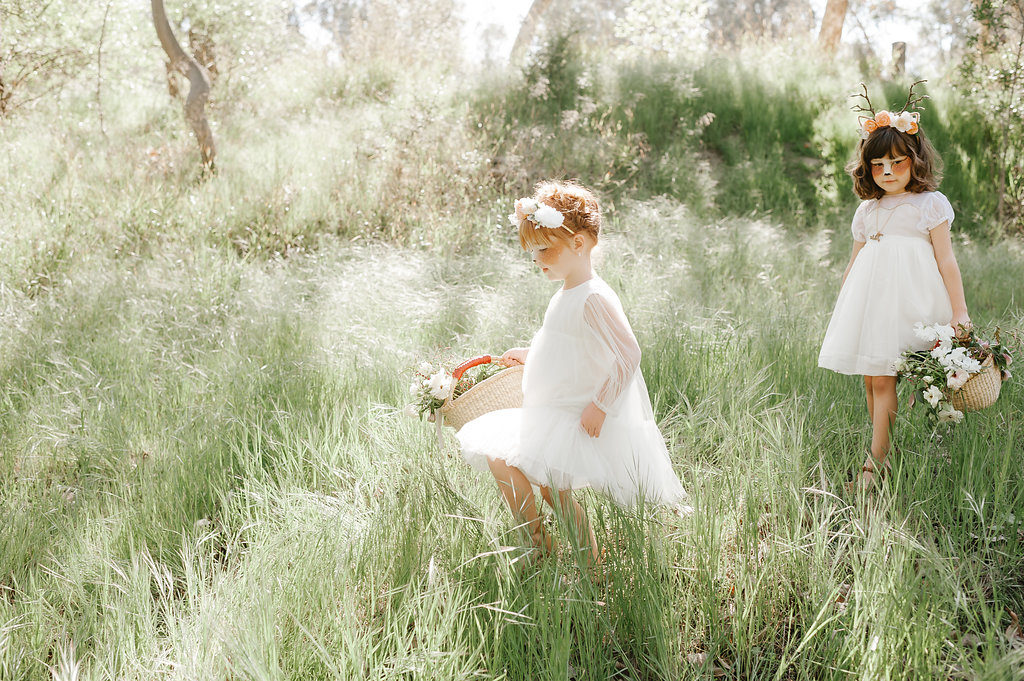 First, let's begin with the pretty invite from Poppy Jack Shop… Simple and sweet of course, just like this stunner of a shoot.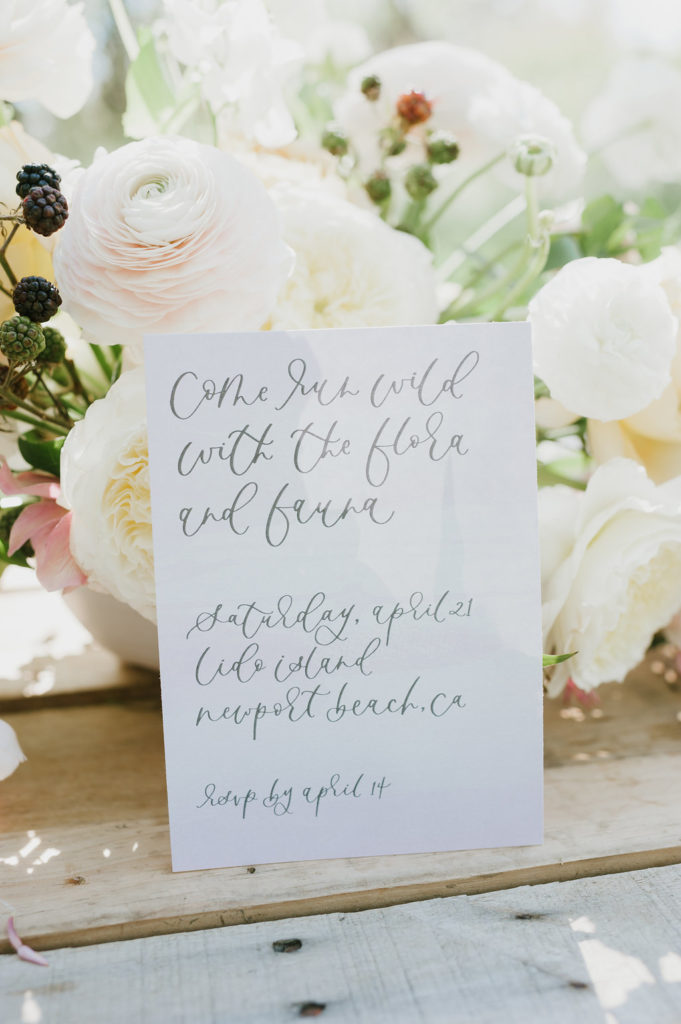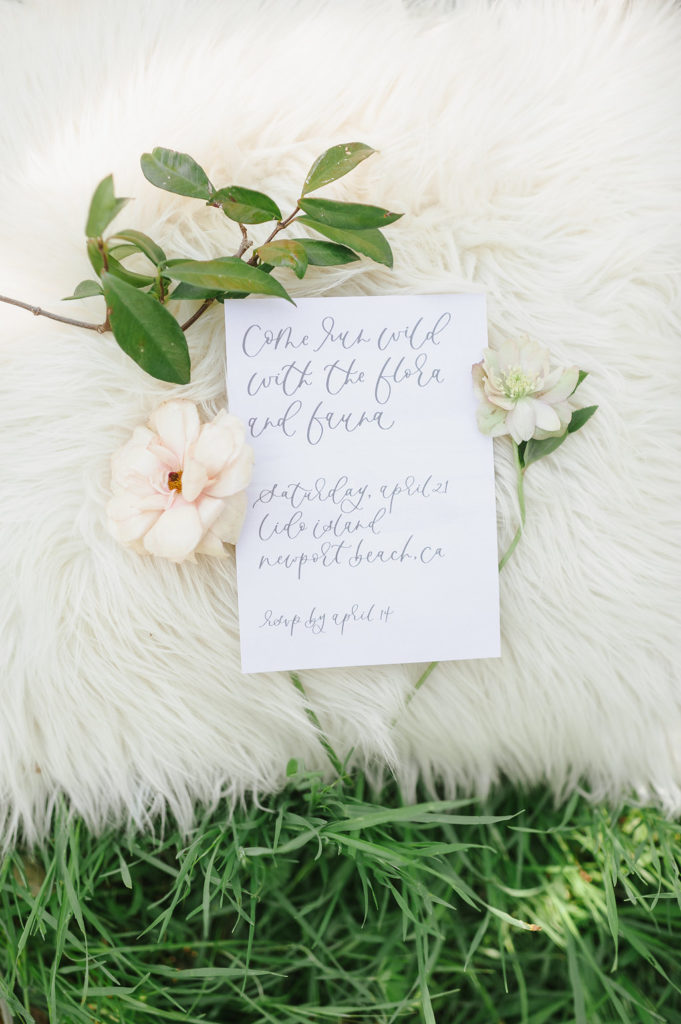 Next is the pretty table I mentioned earlier.  Obviously the florals by Rooted & Wild are a insanely gorgeous. Her style is just so perfect for a shoot like this, full of wild and whimsy.  I couldn't get enough of these breathtaking spring beauties…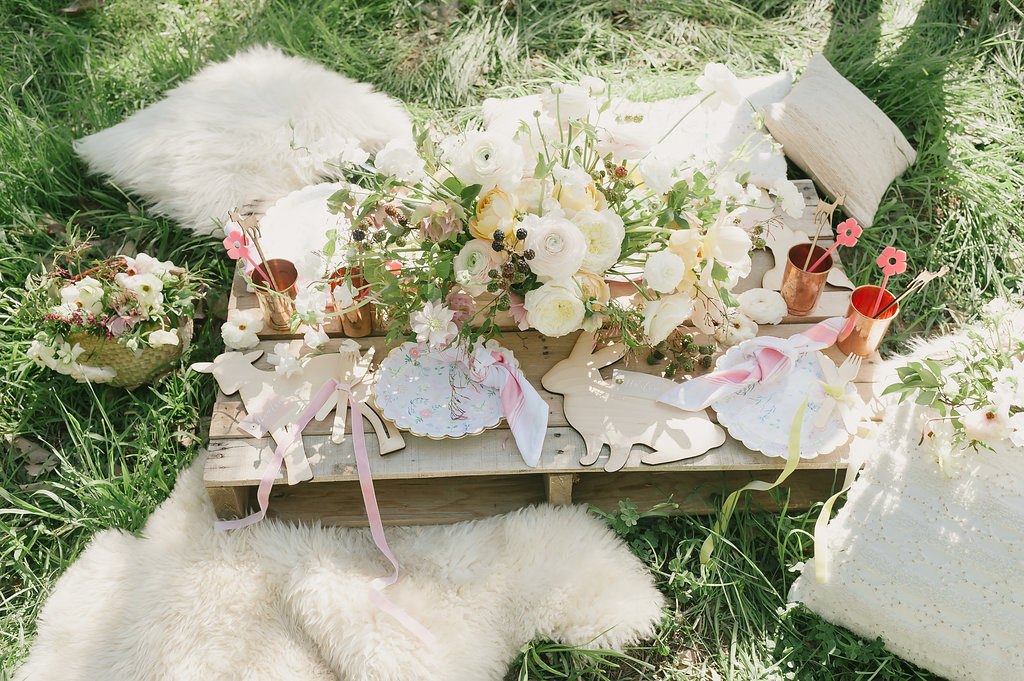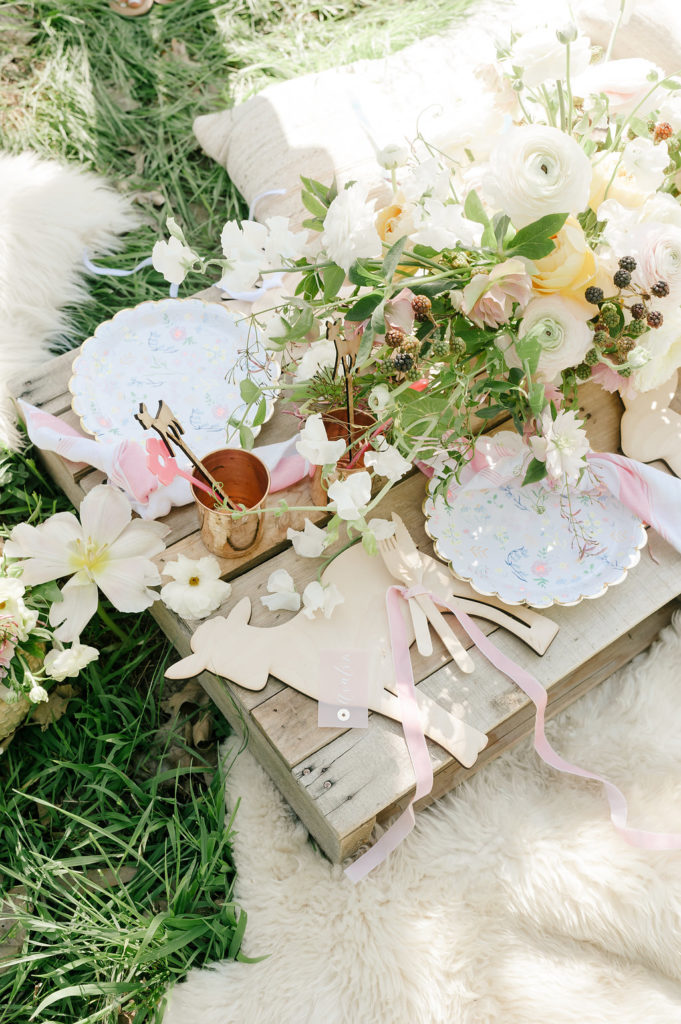 I used Meri Meri floral plates, wooden cutlery and napkins from The Little Market.  We simply tied velvet ribbon to each flatware set to add a sweet detail.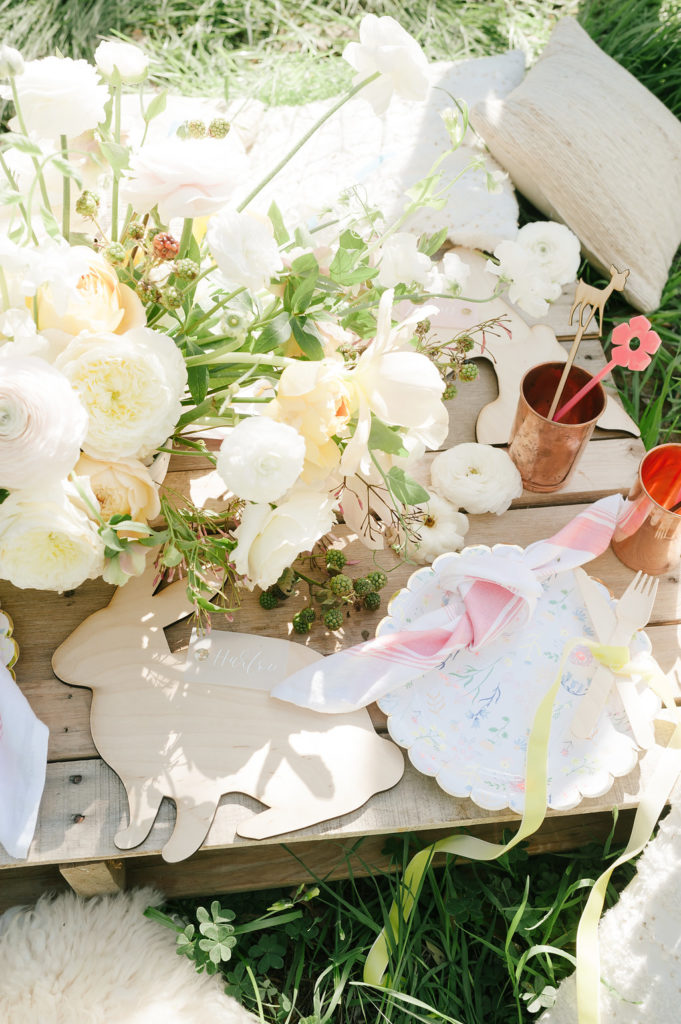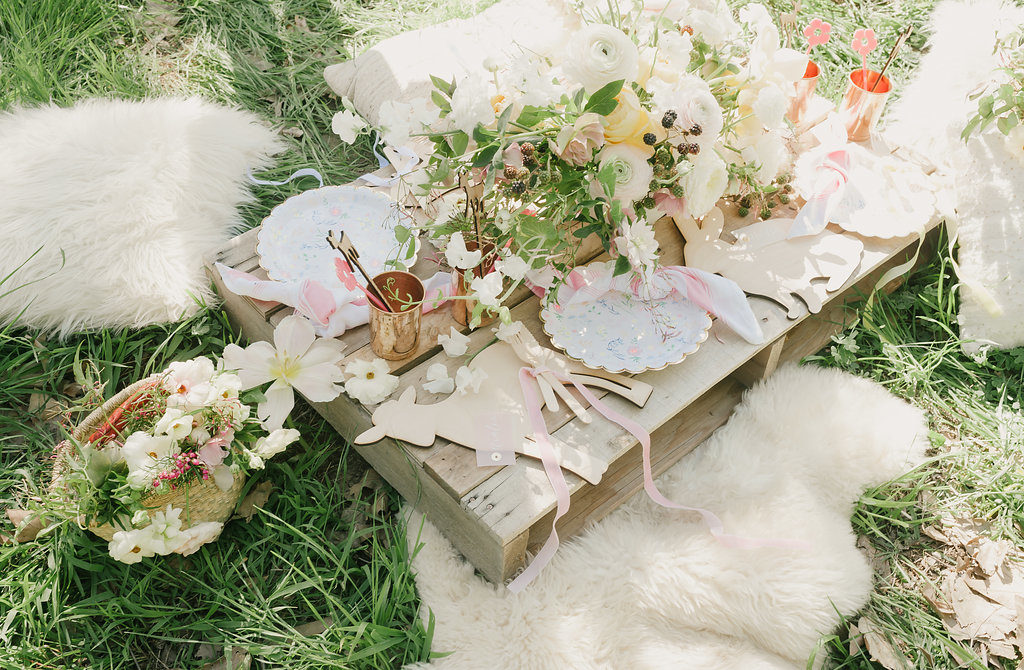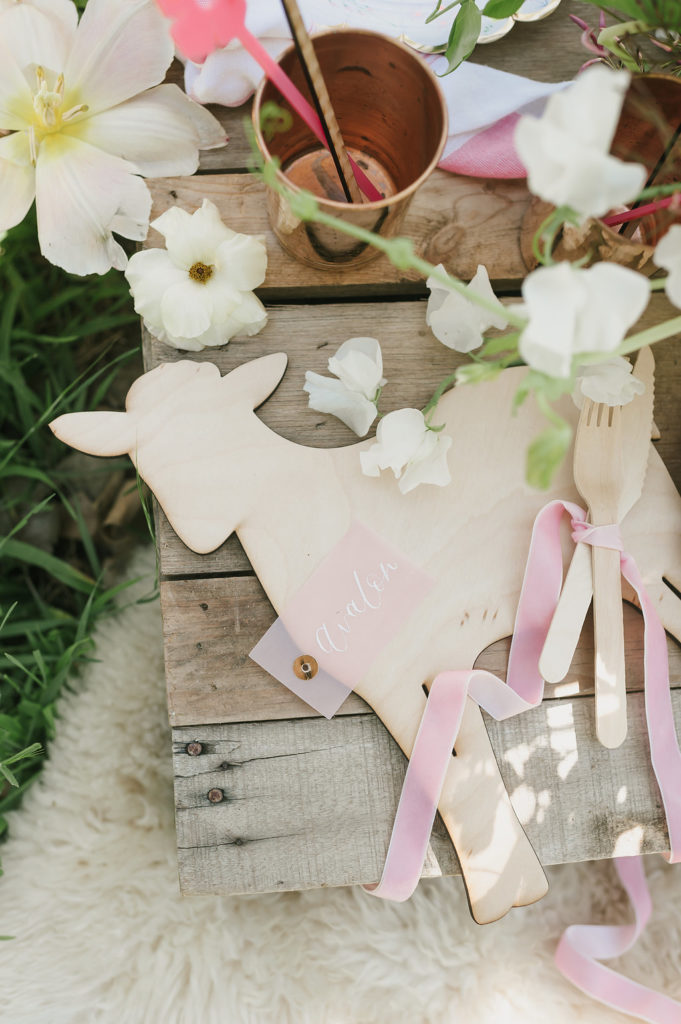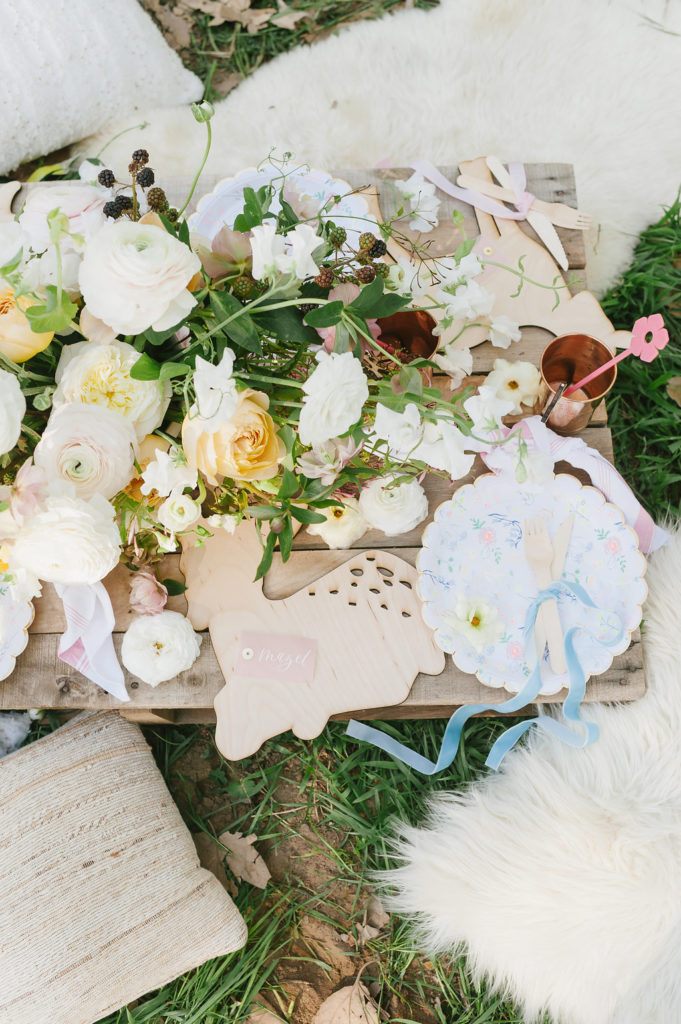 Another detail I was clearly obsessed with were the animal placemats from Poppy Jack Shop.  I swear, she gets my vision and makes it happen every single time.  She also added drink stirrers and vellum place cards in pretty pastel shades.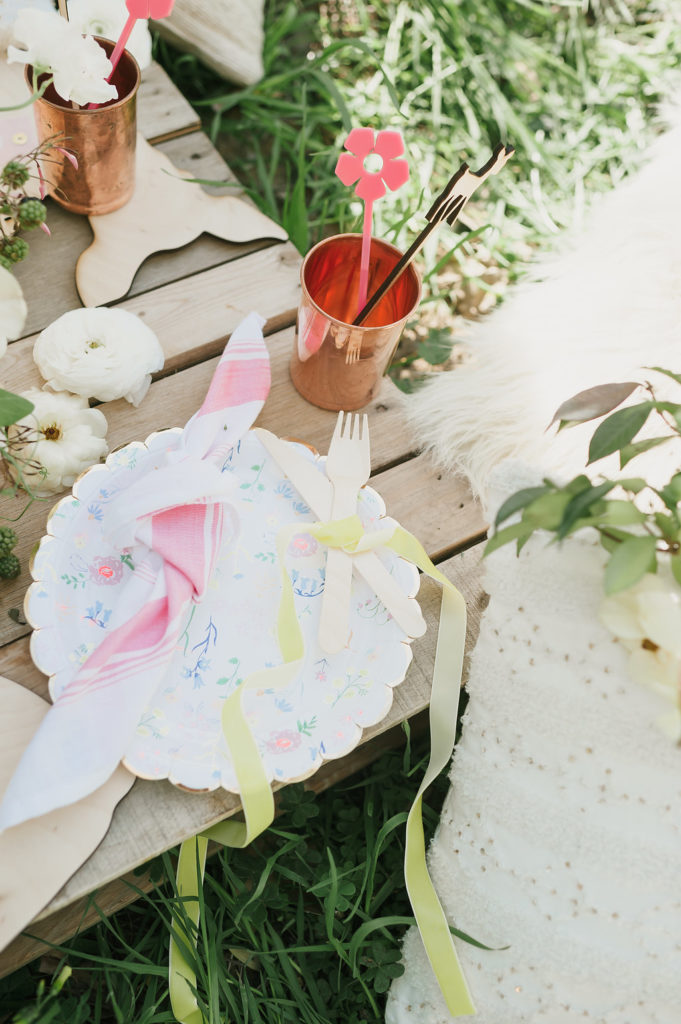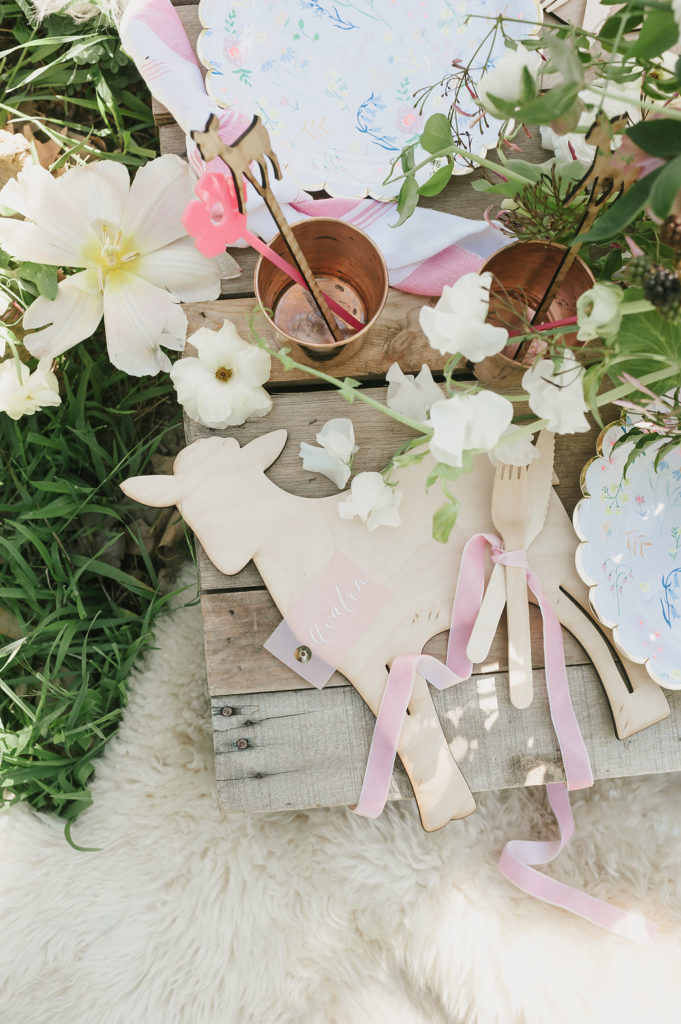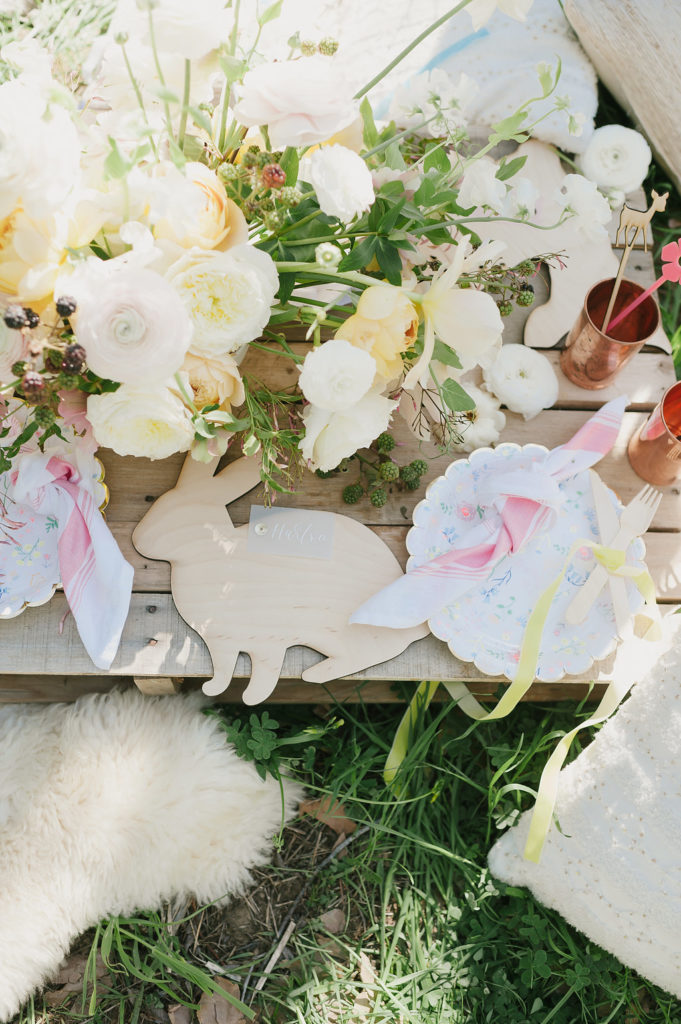 And now for the little animals… How darling are these girls?!  All dressed in the prettiest Nelly Stella dresses from Rainey's Closet.  Carissa added her sweet Daydream Republic headbands of bunnies, lambs and deer…  Plus she styled them up with the sweetest accessories including socks, shoes and jewelry.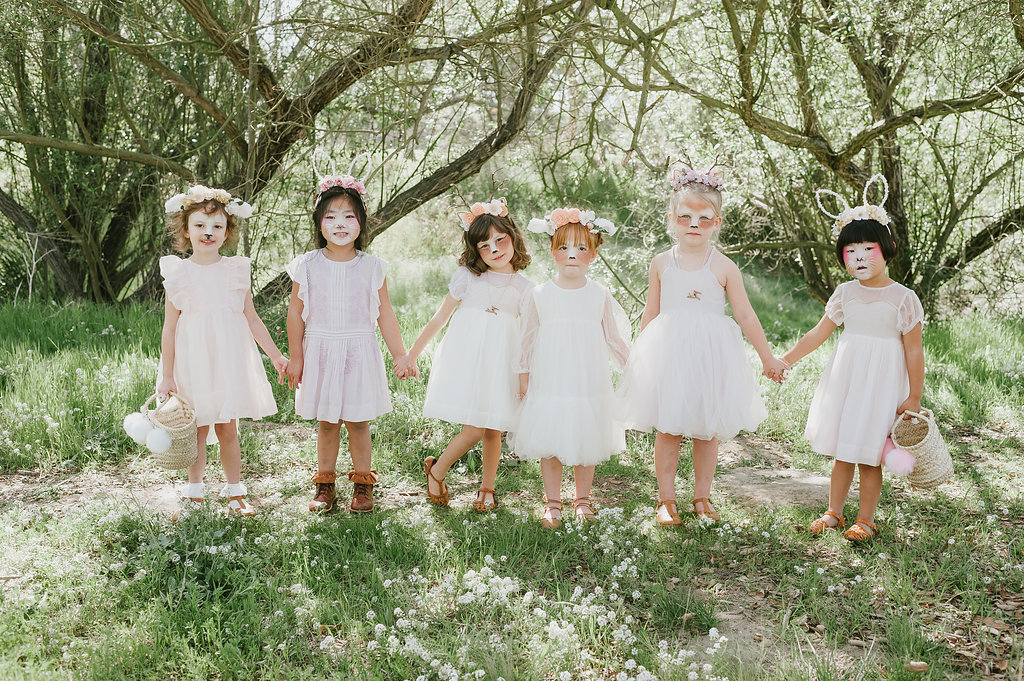 Couture Paintings and 1011 Makeup are responsible for making the little ladies look even cuter!!  The face paint is truly amazing, all the detail is incredible.  And the little hair styles are just too much!!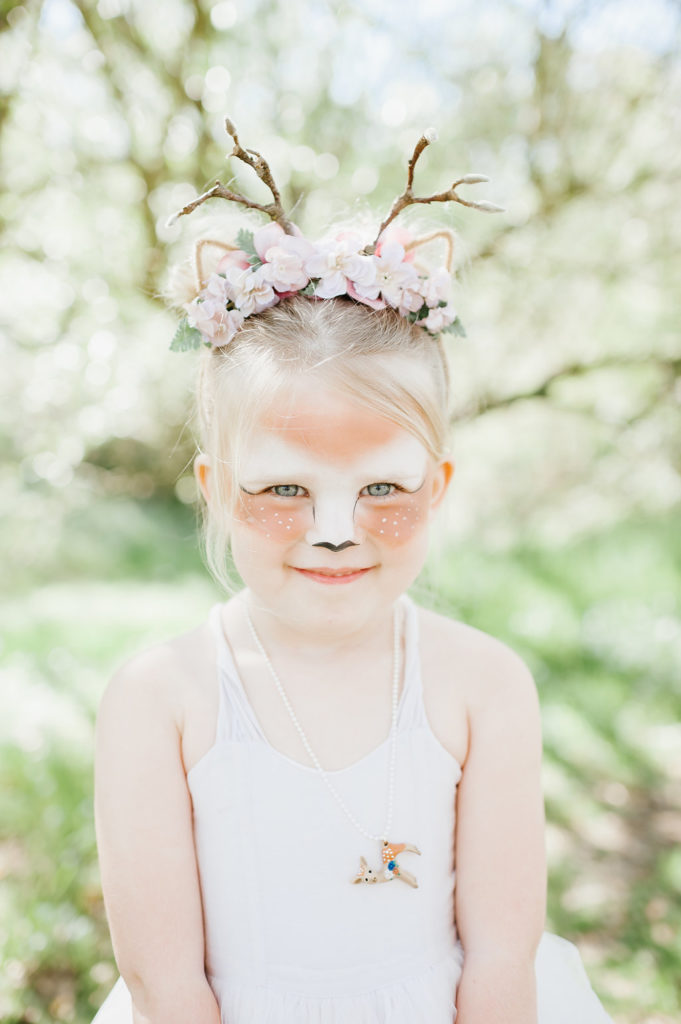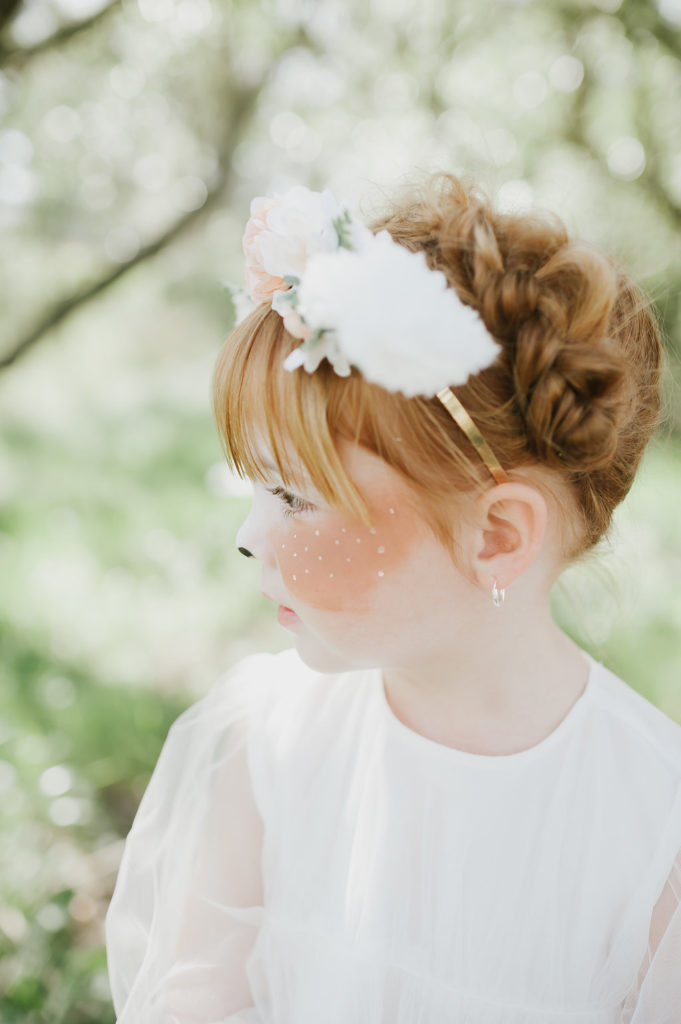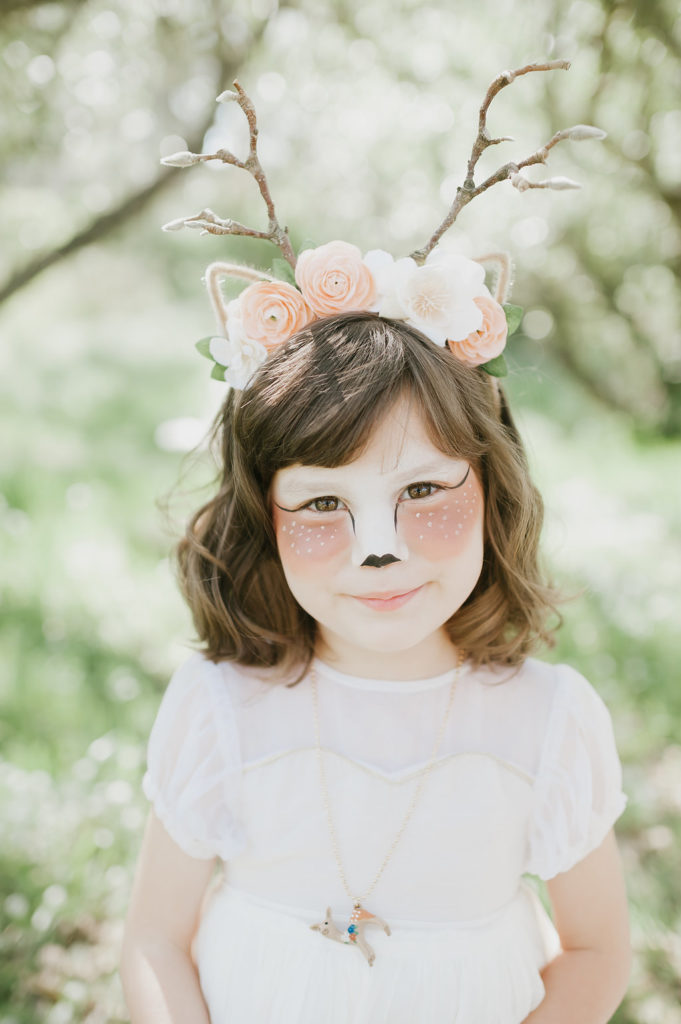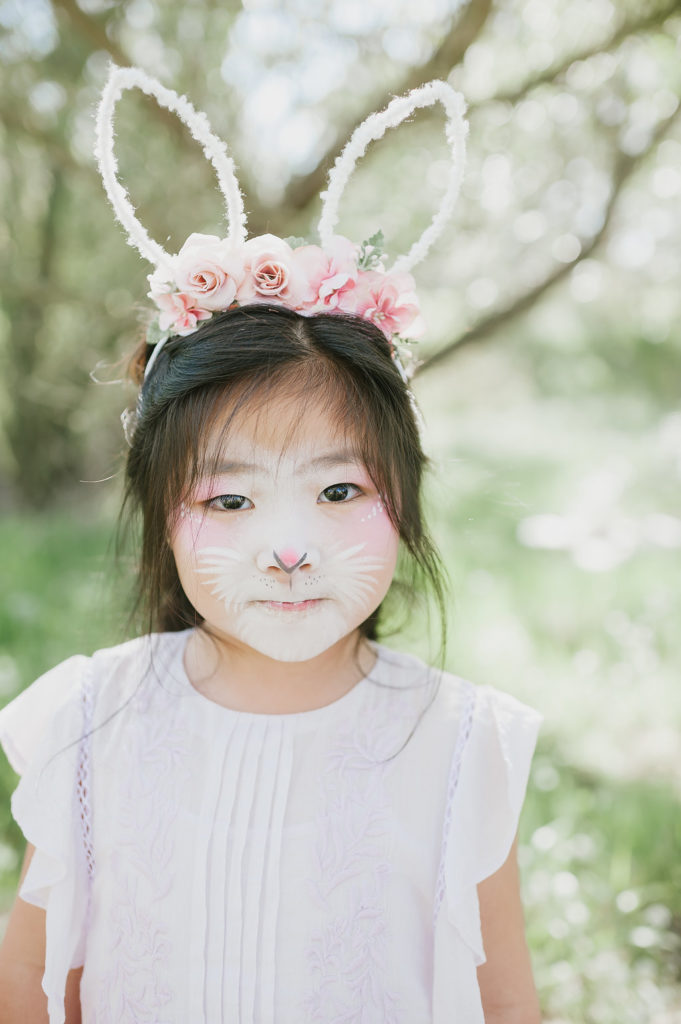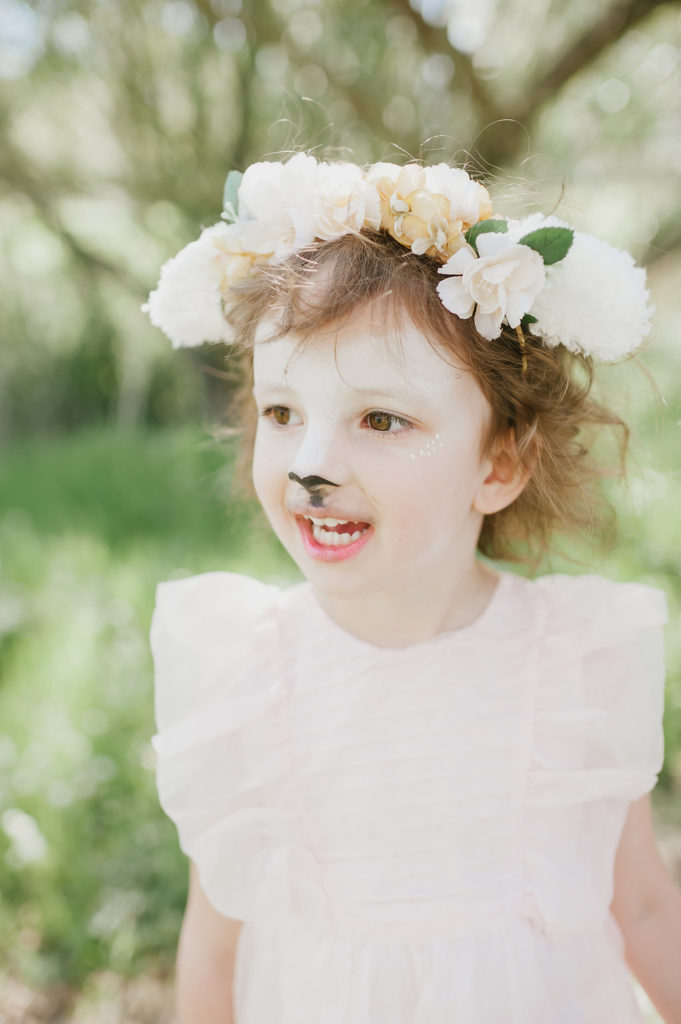 Nothing like a little ring a round the rosie!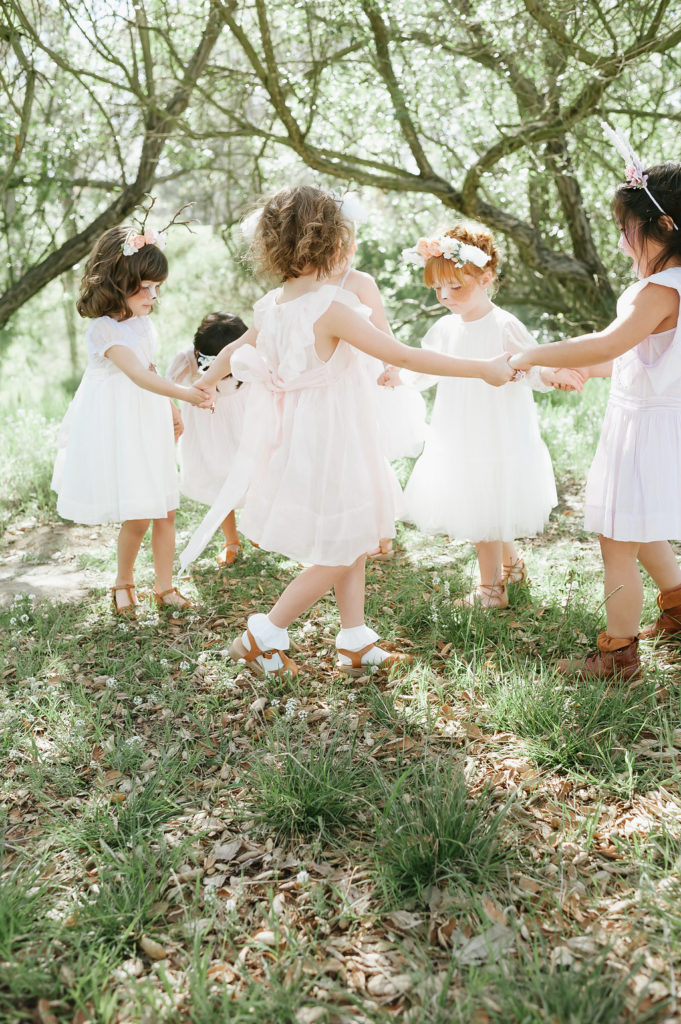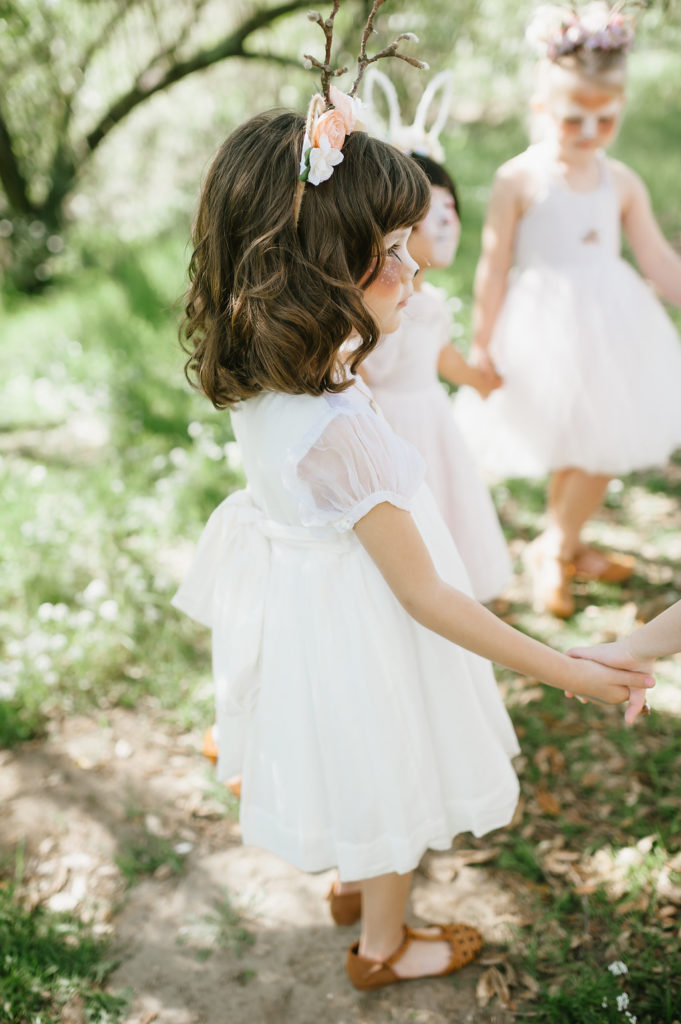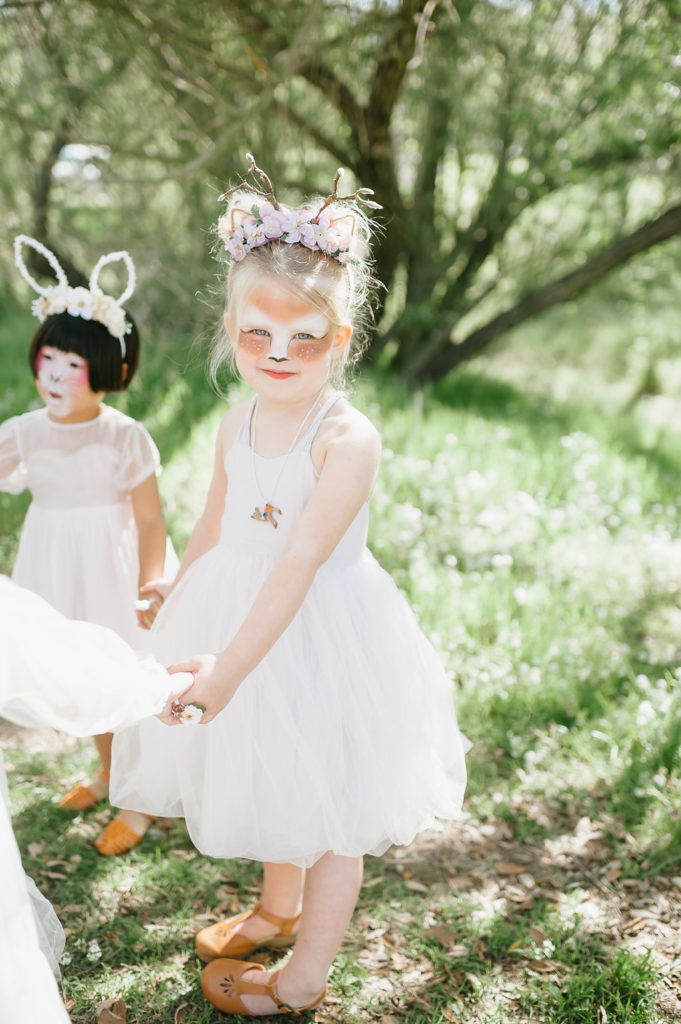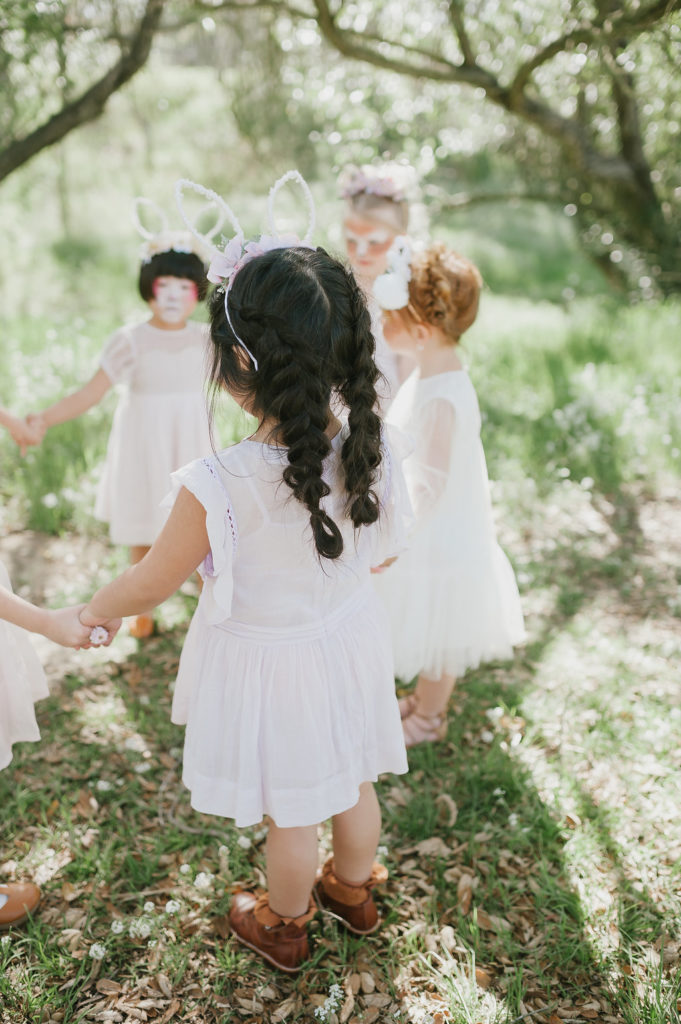 Now, walk with us to the meadow….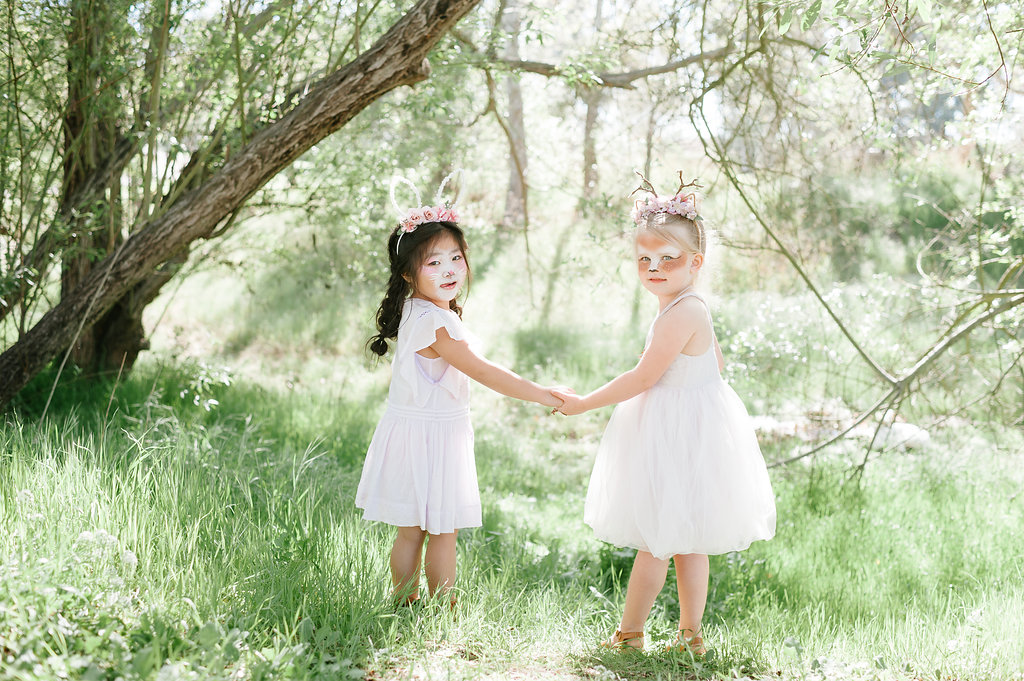 It's time to frolic and celebrate Spring!!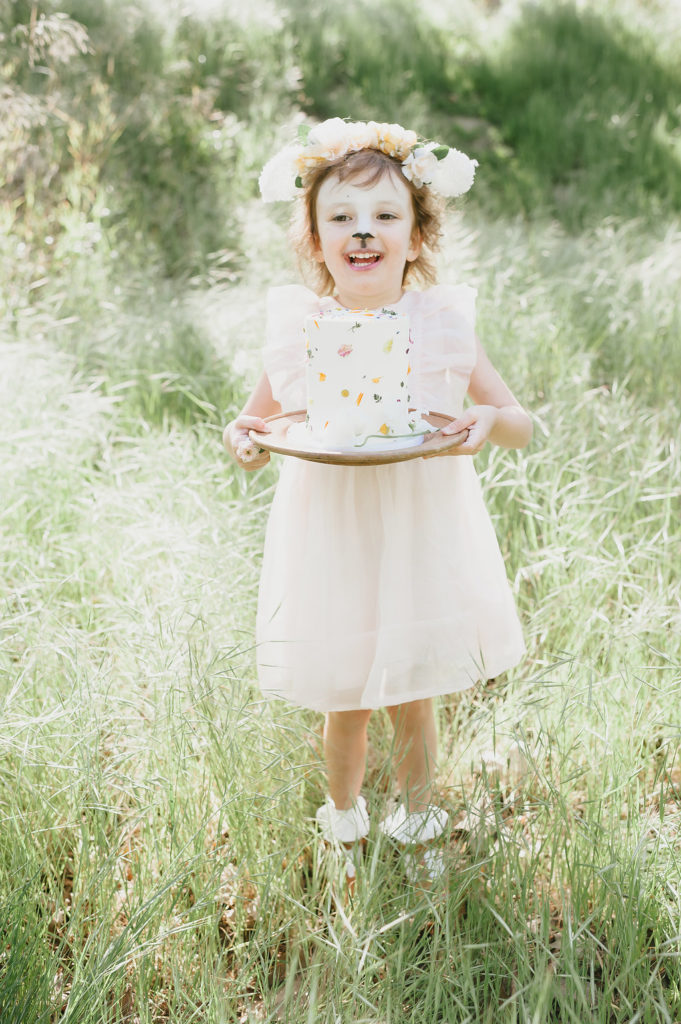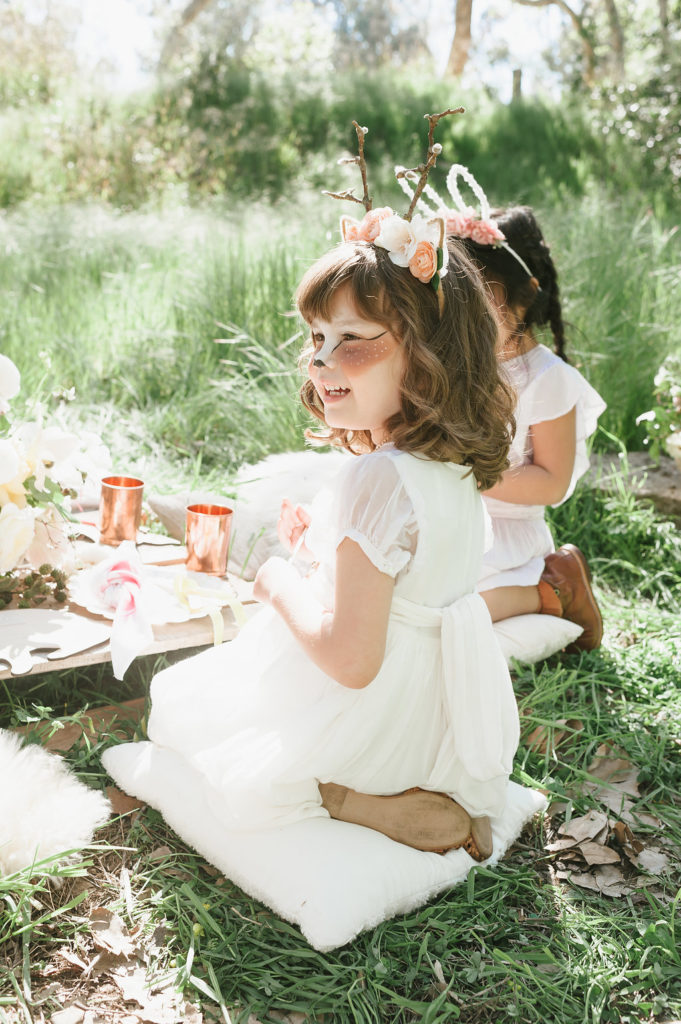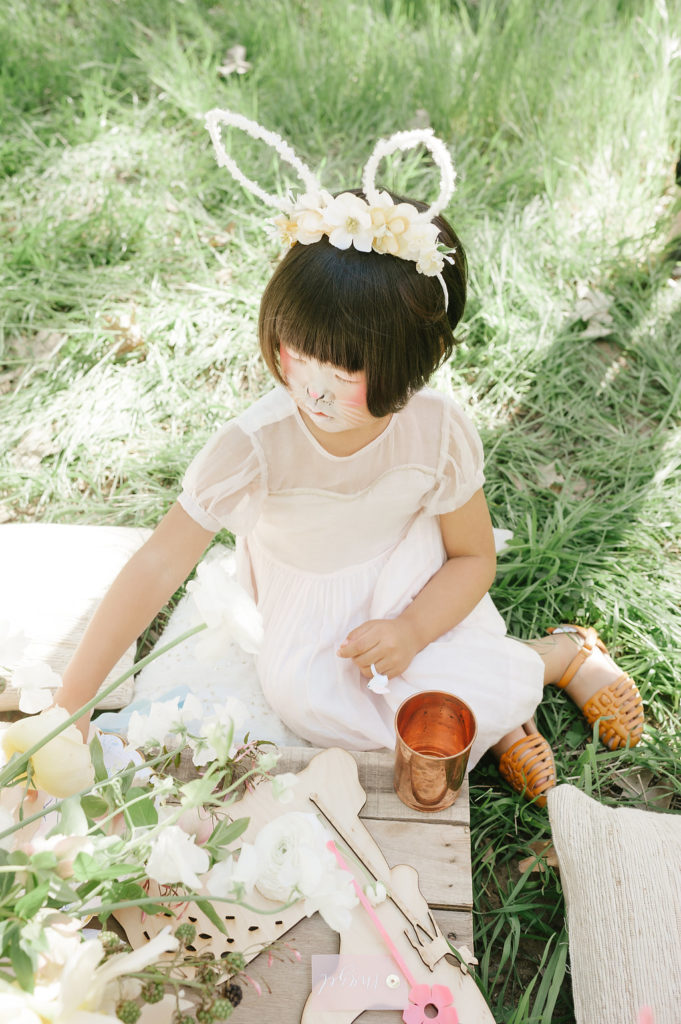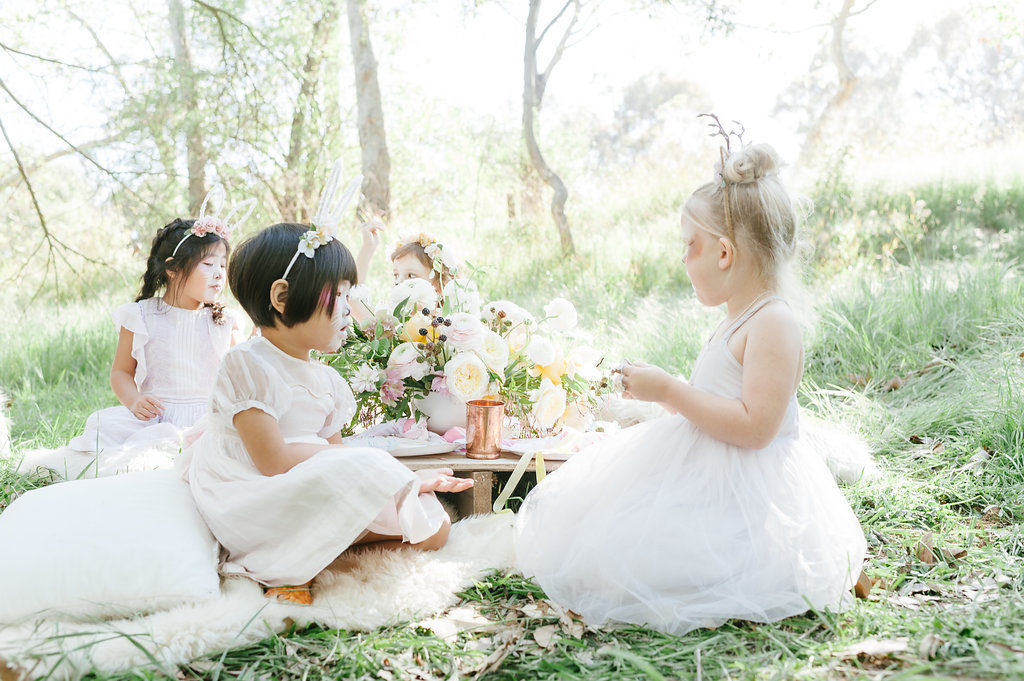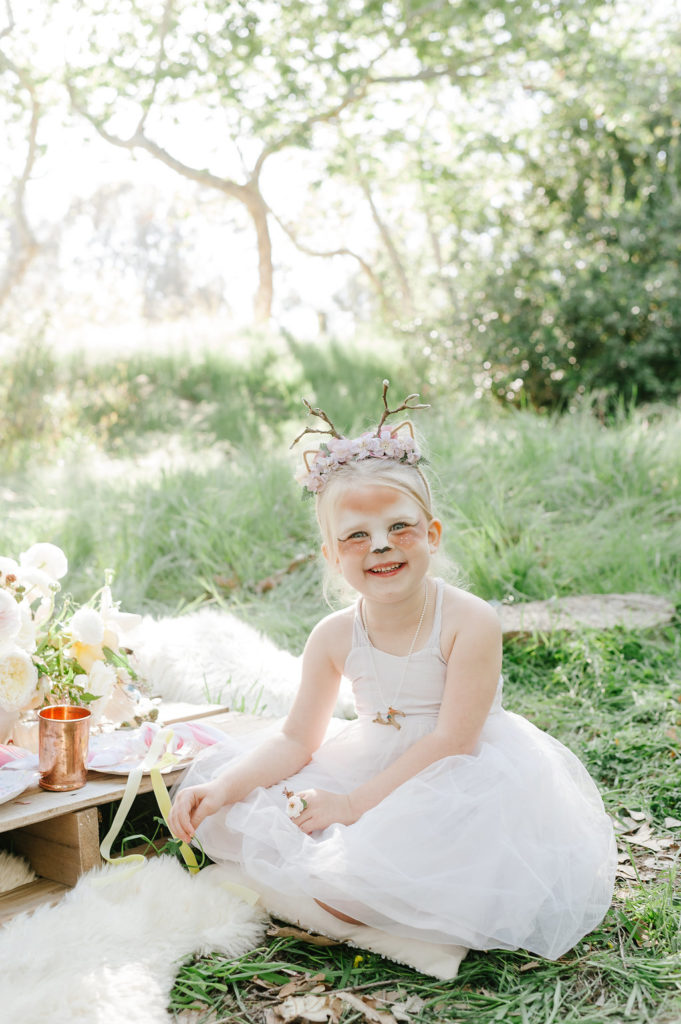 As you can see, these girls had so much fun dressing up and playing.  I love these shots of Scarlett and Emma in the tall grass… Their baskets are from The Little Market filled with florals from Rooted & Wild.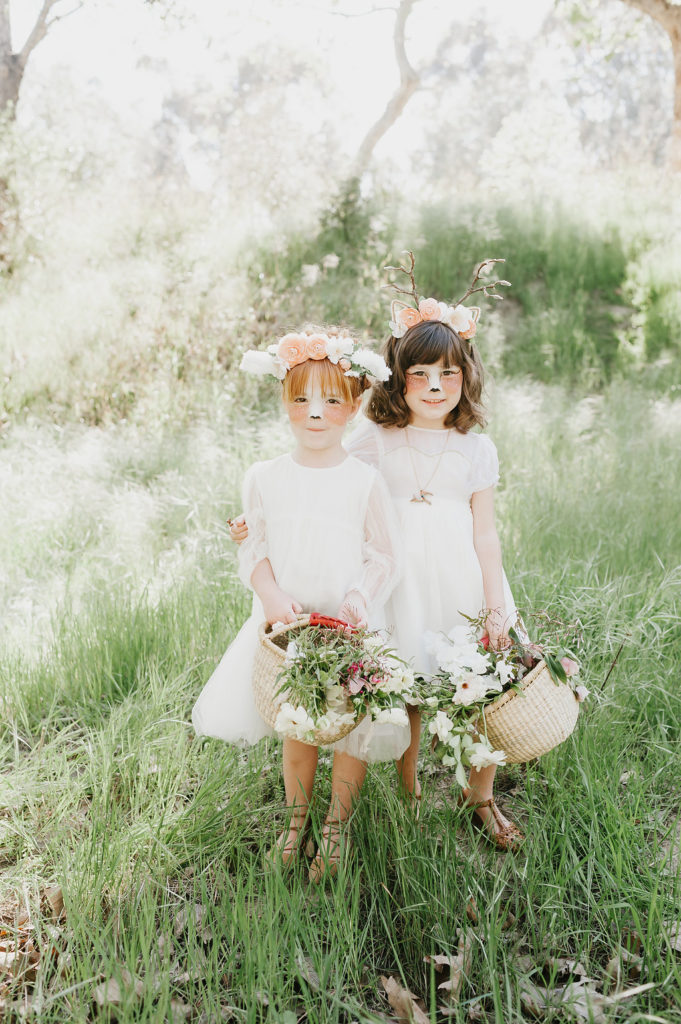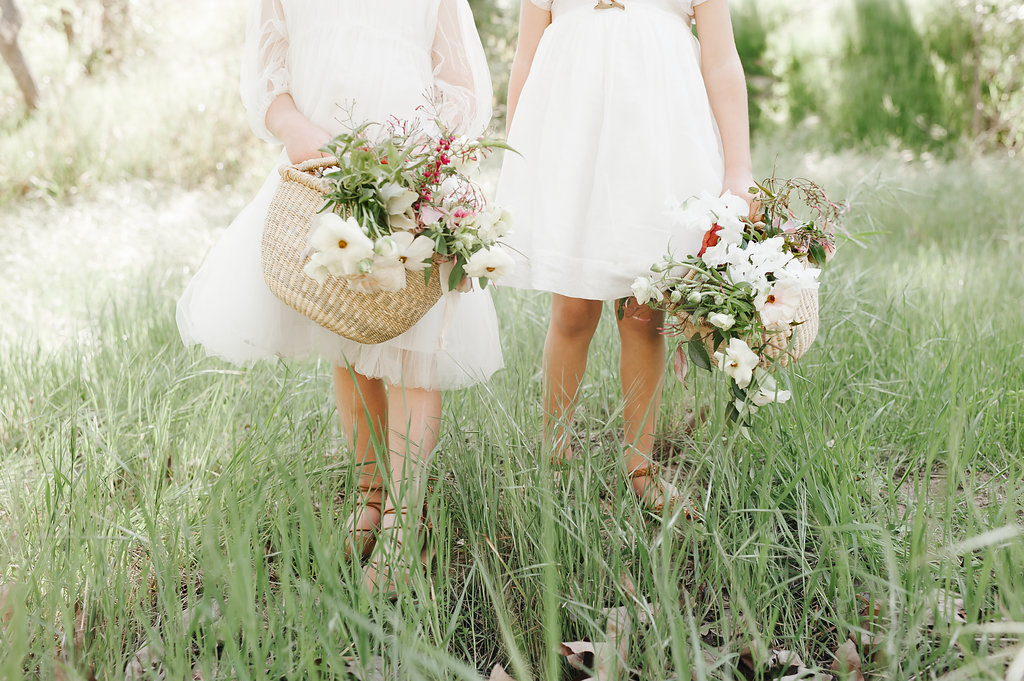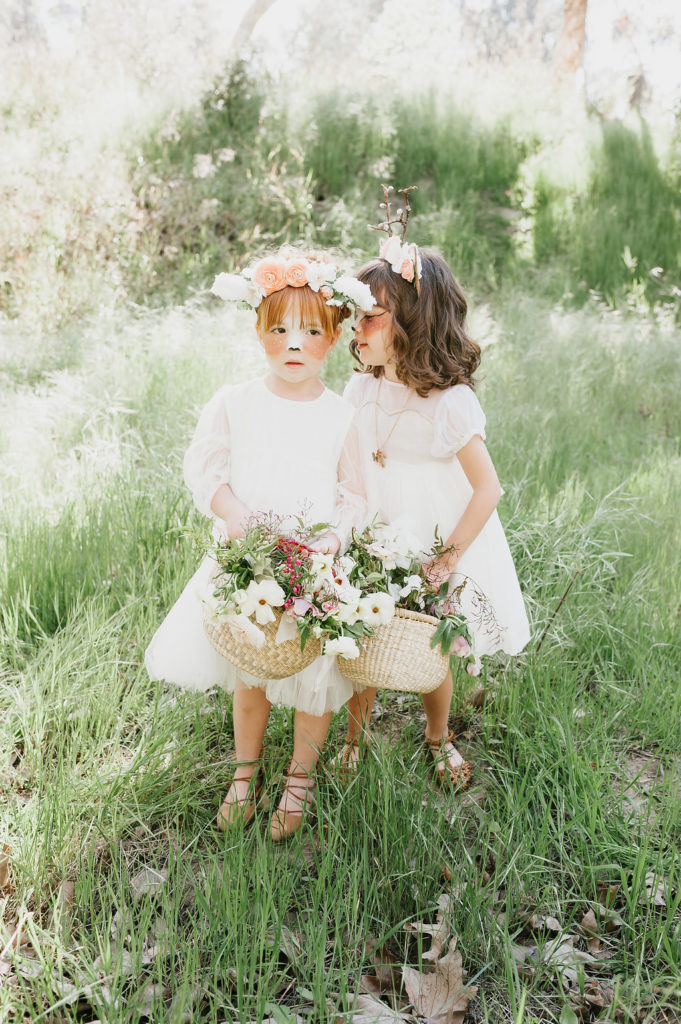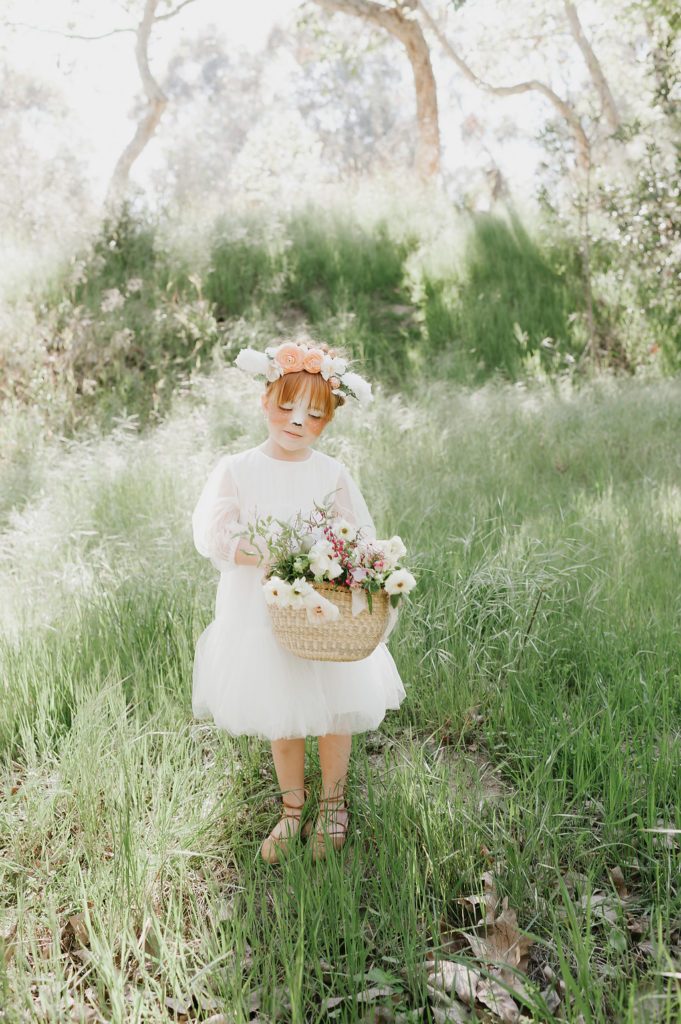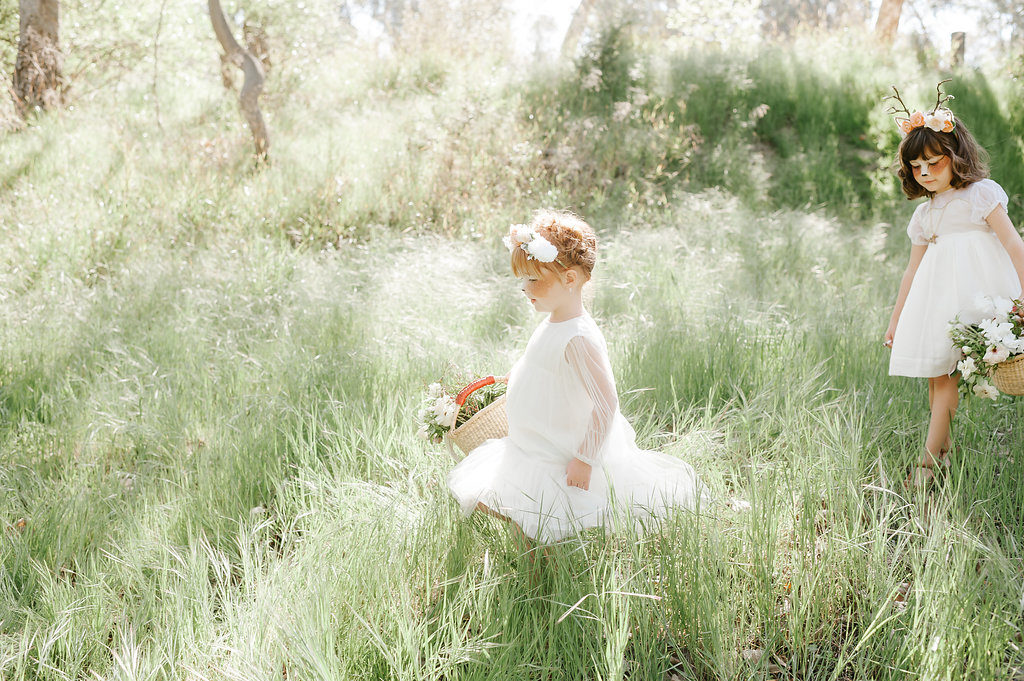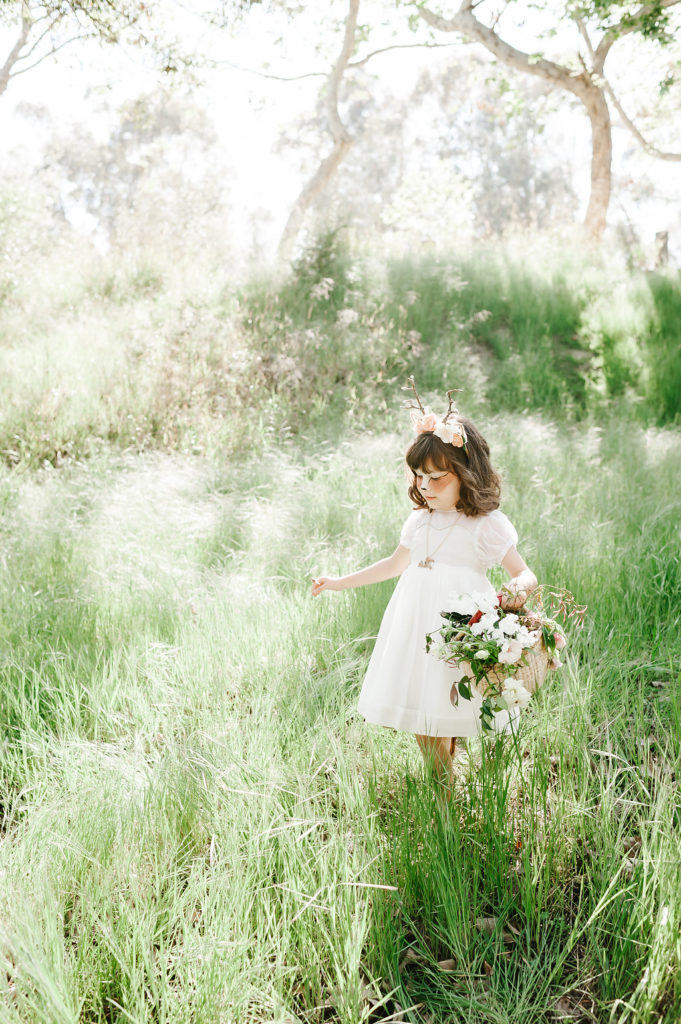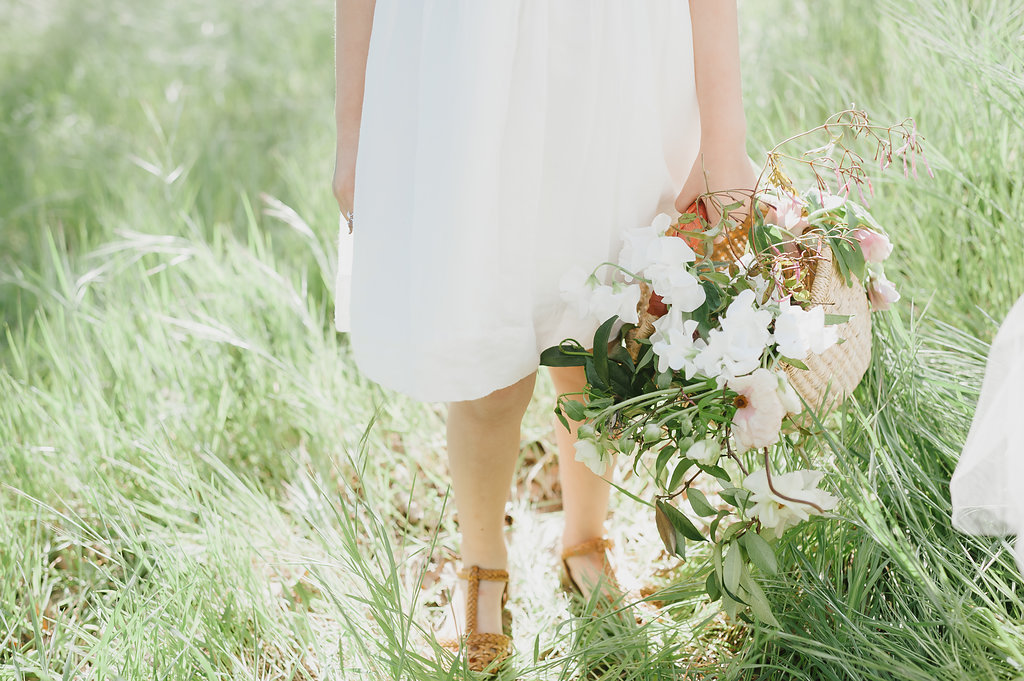 Are you as in love with these little beauties as I am?!  You should have heard the moms in the background, we were all going nuts!  Ha!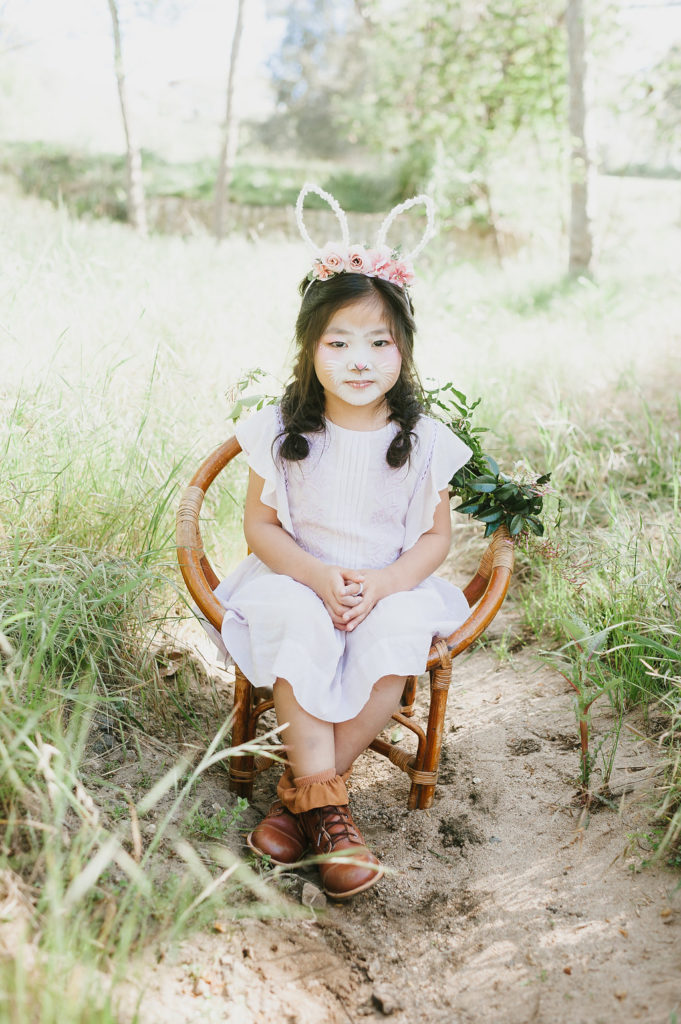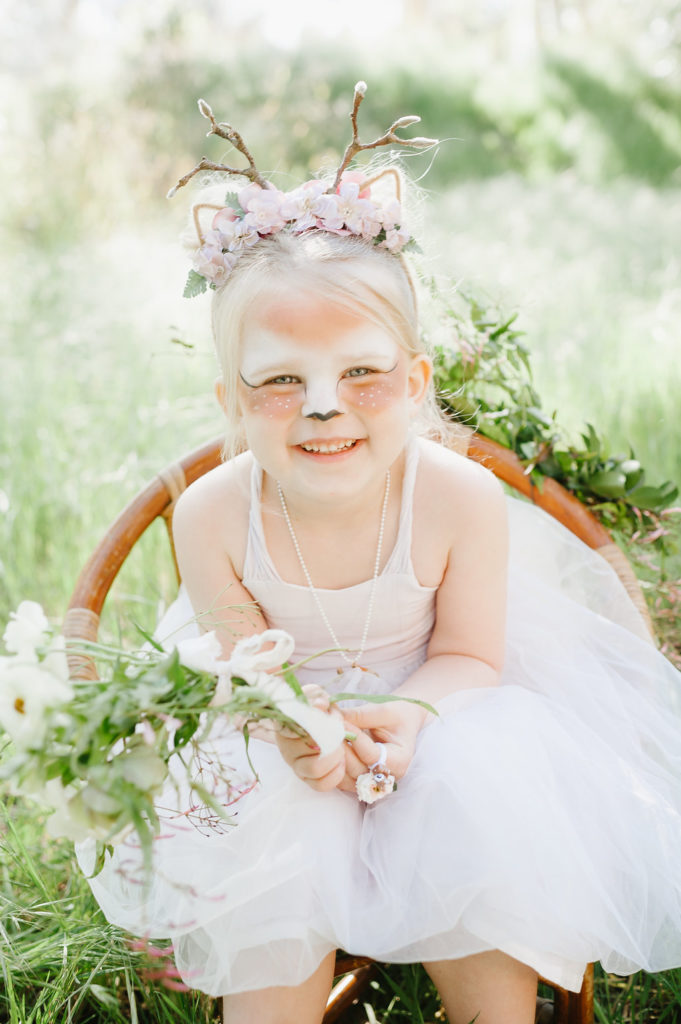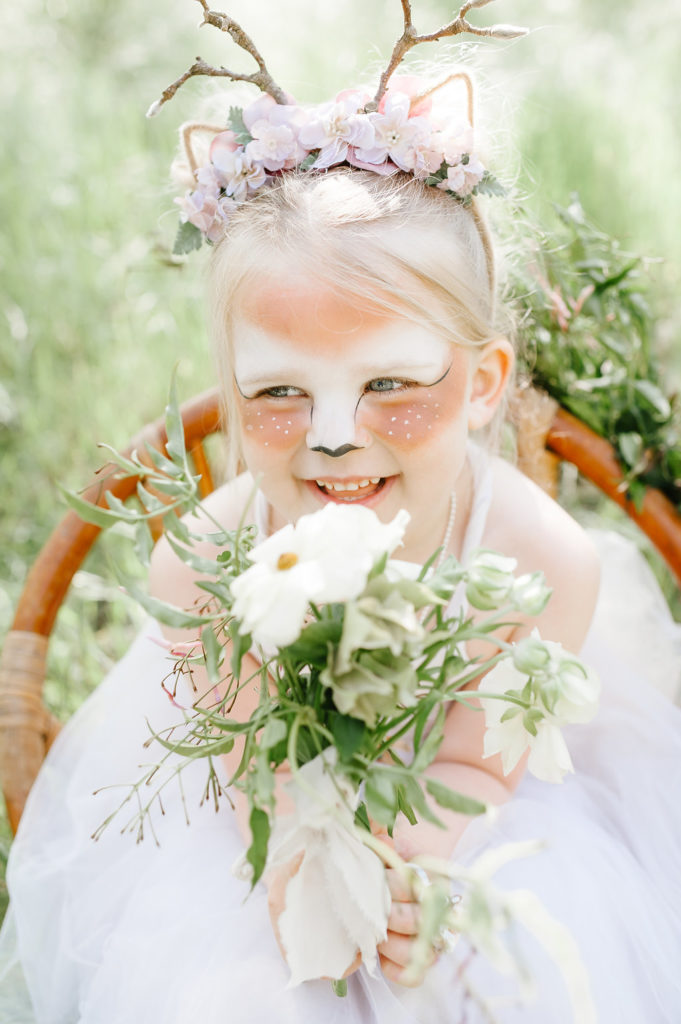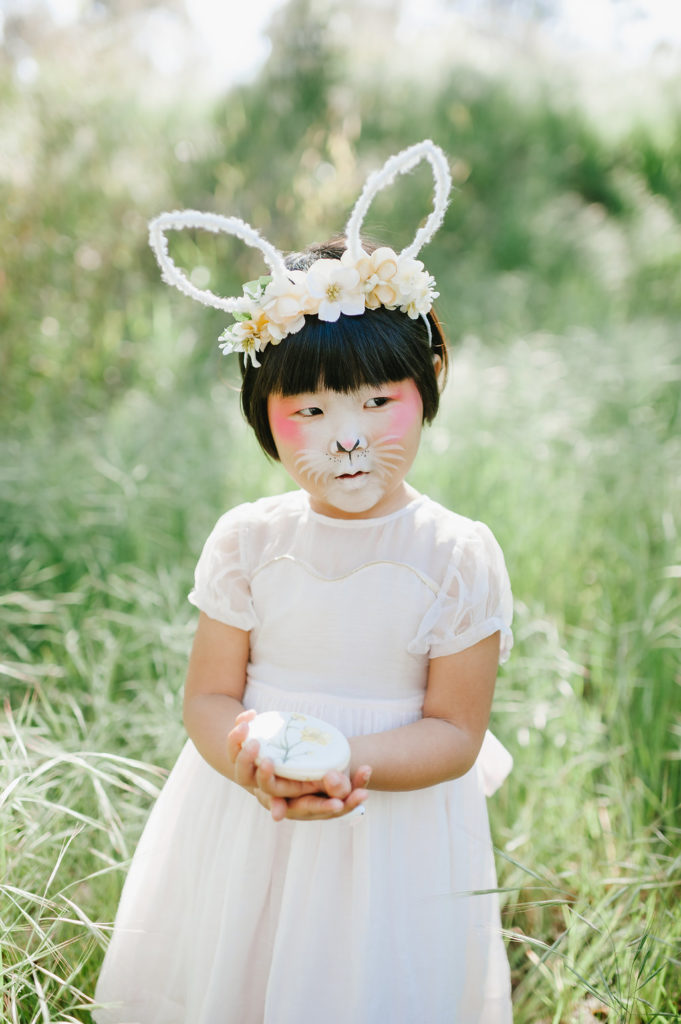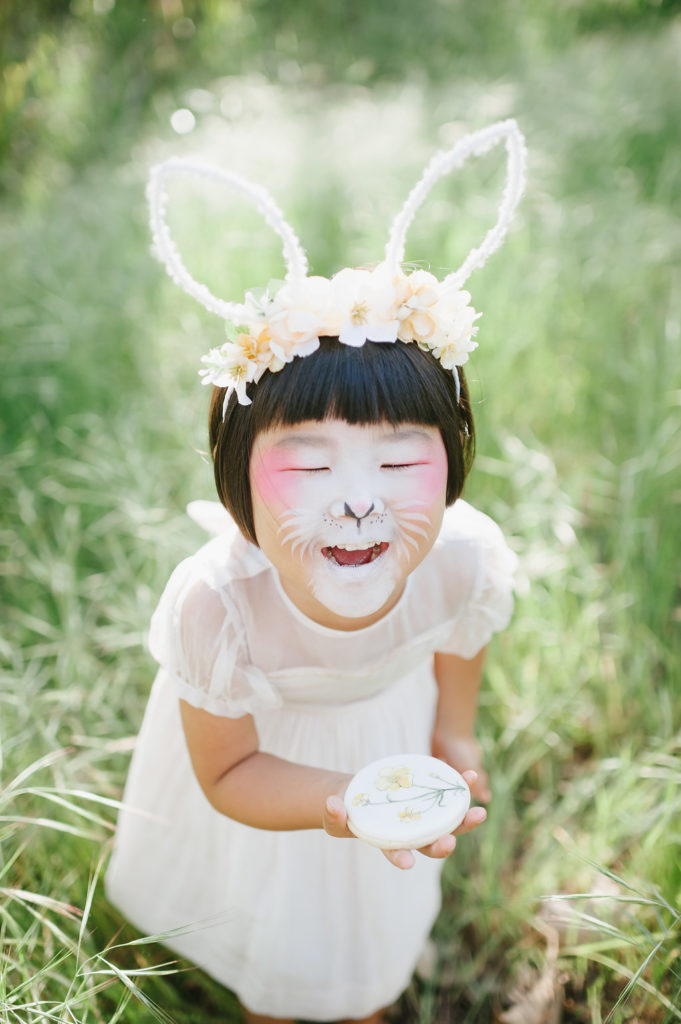 And then Carissa went ahead and added furs to the mix…. Yes, this is Avalon's fur collection, which is basically goals!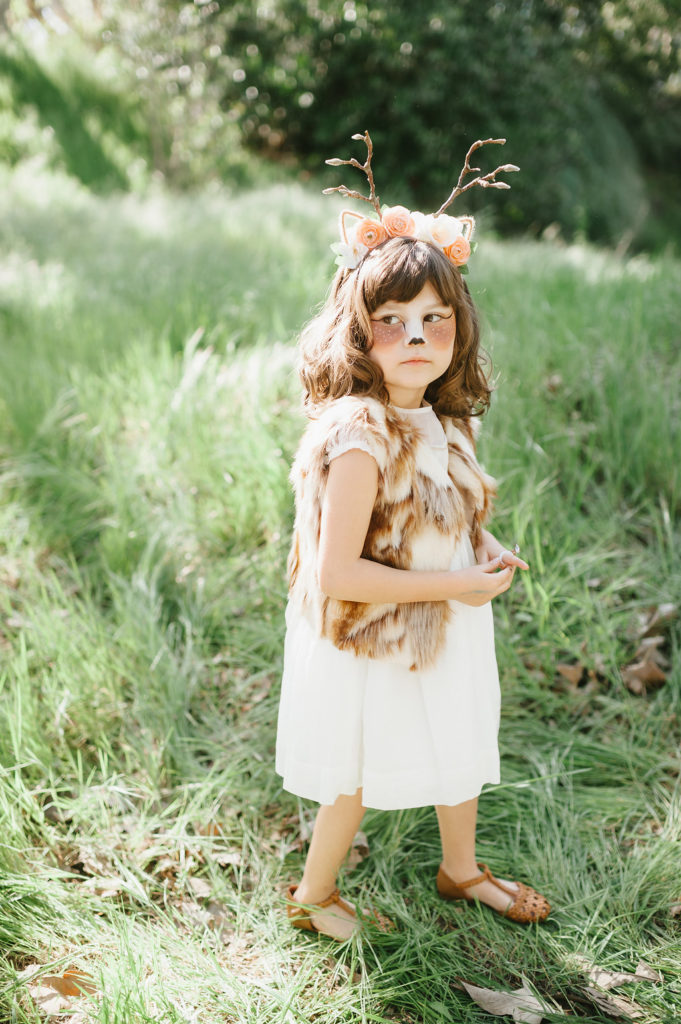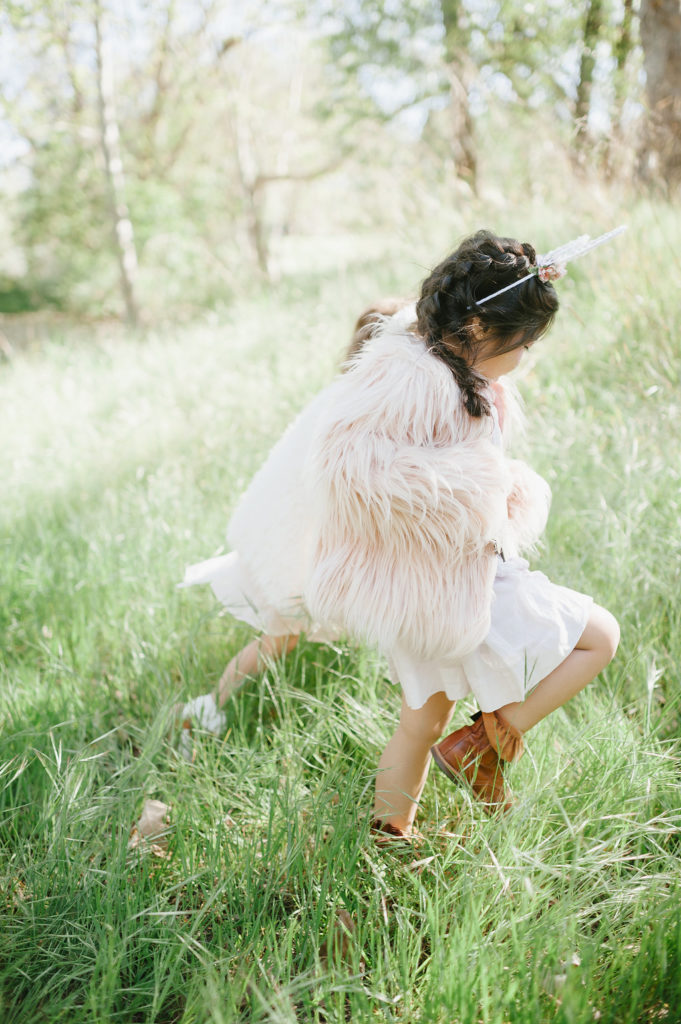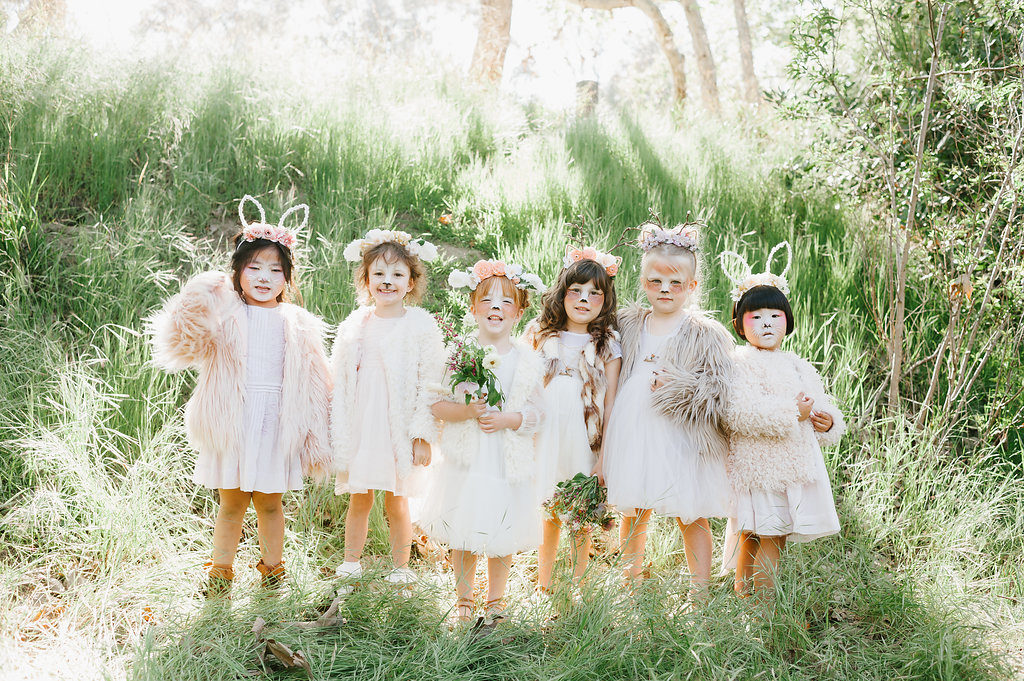 This little group is just too much…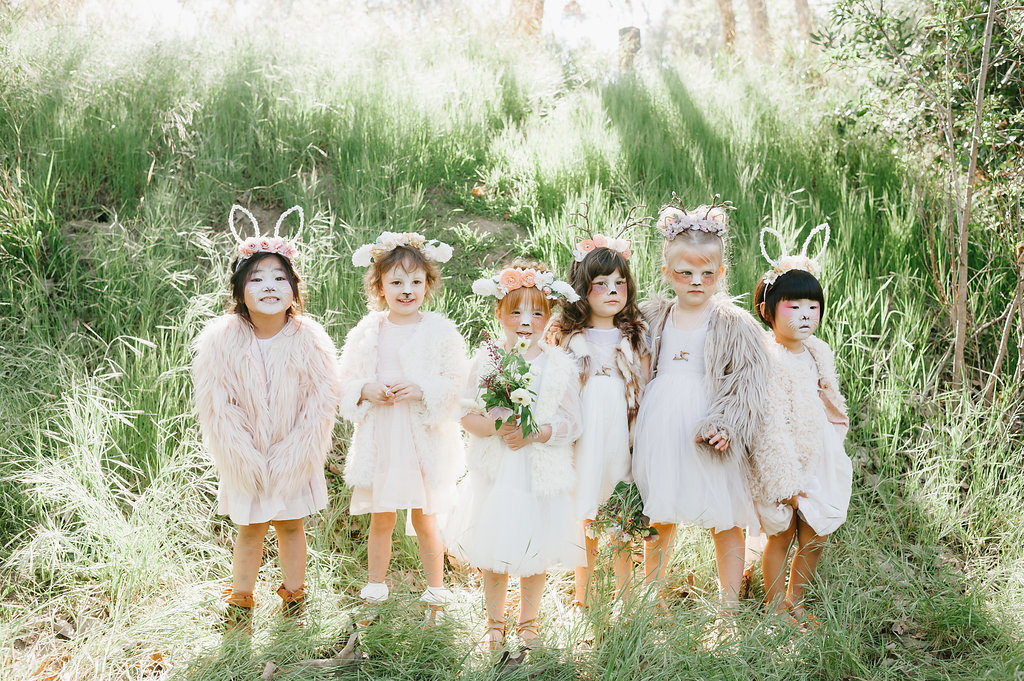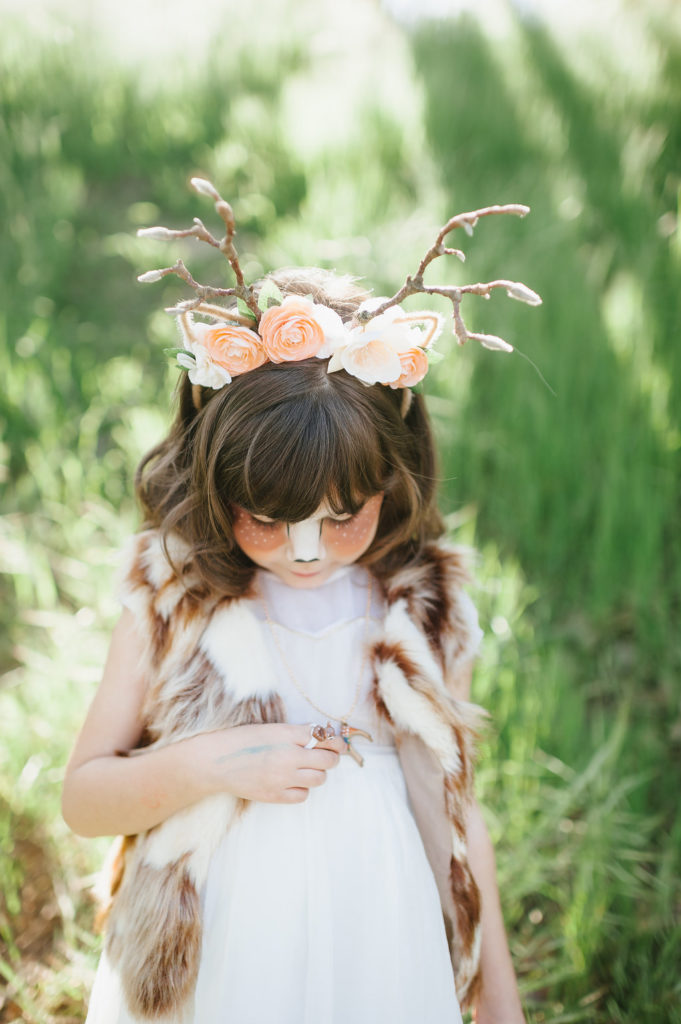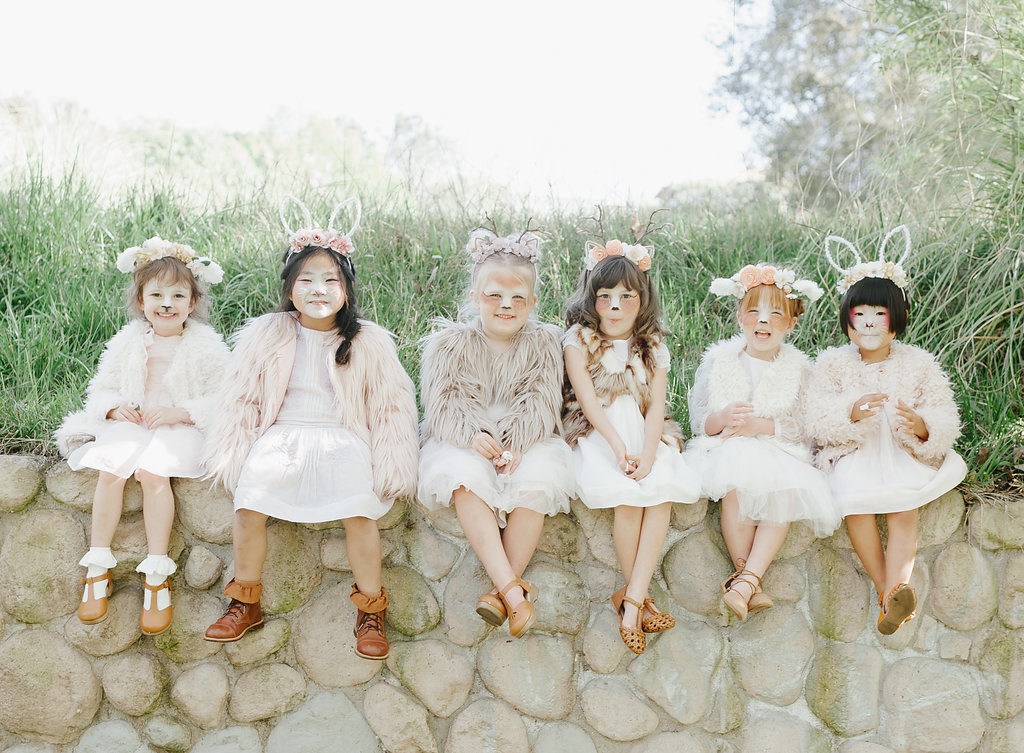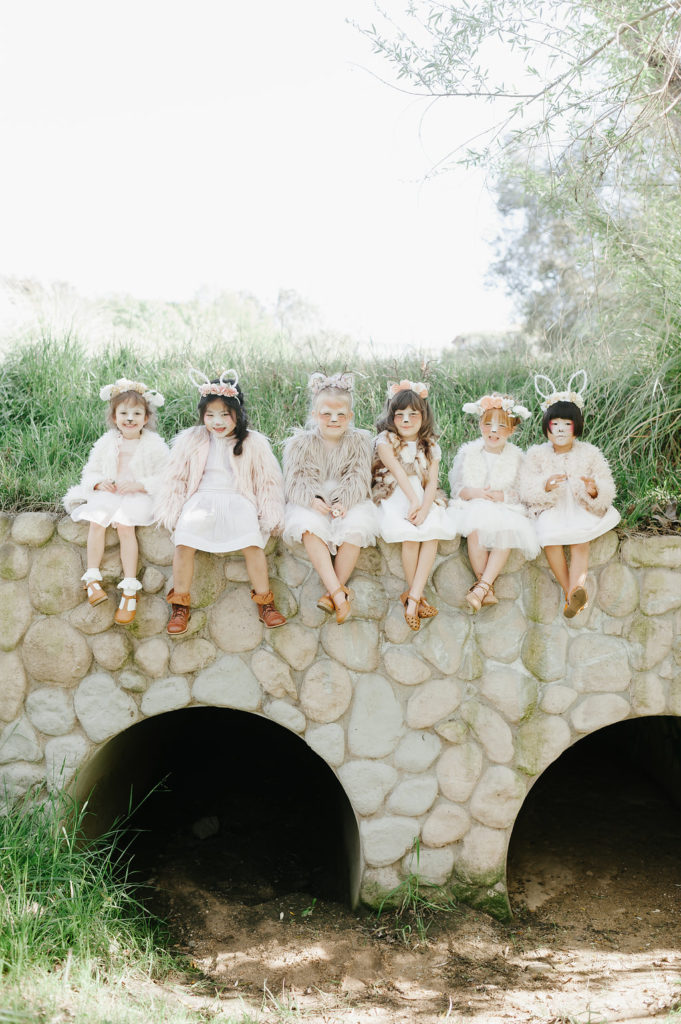 Can I swap shoe collections please?!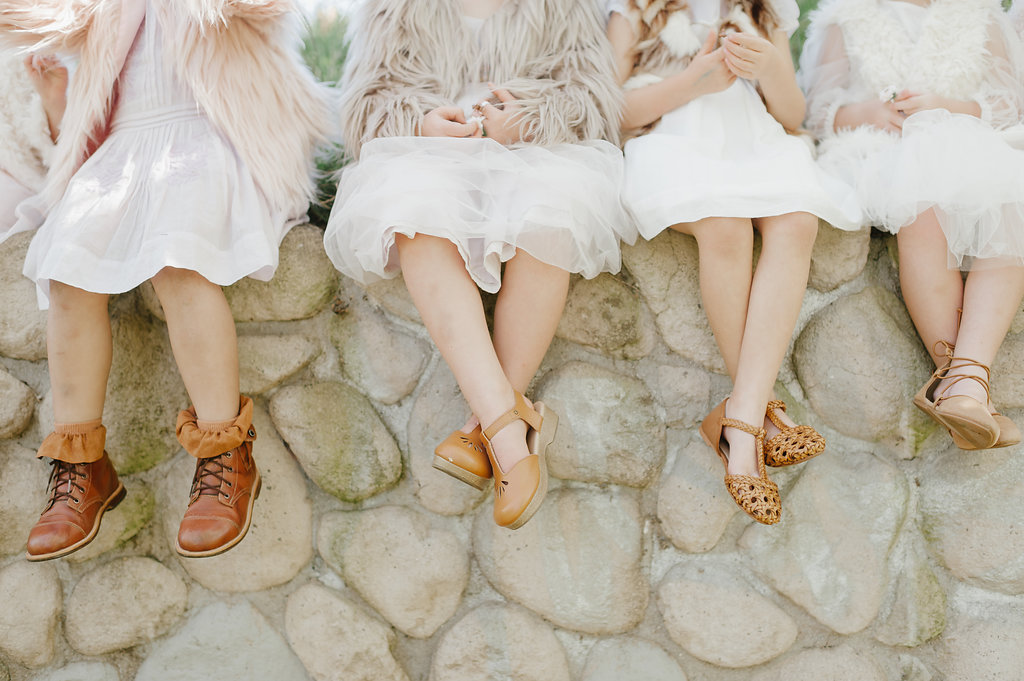 With every kid's party and photo shoot, I definitely bring dessert!  Let's just say it's the perfect bribe to get those sweet little smiles sometimes!
This beauty is by Sweet & Saucy… They created the most beautiful floral cake, hand painted floral cookies and fawn cookies as well!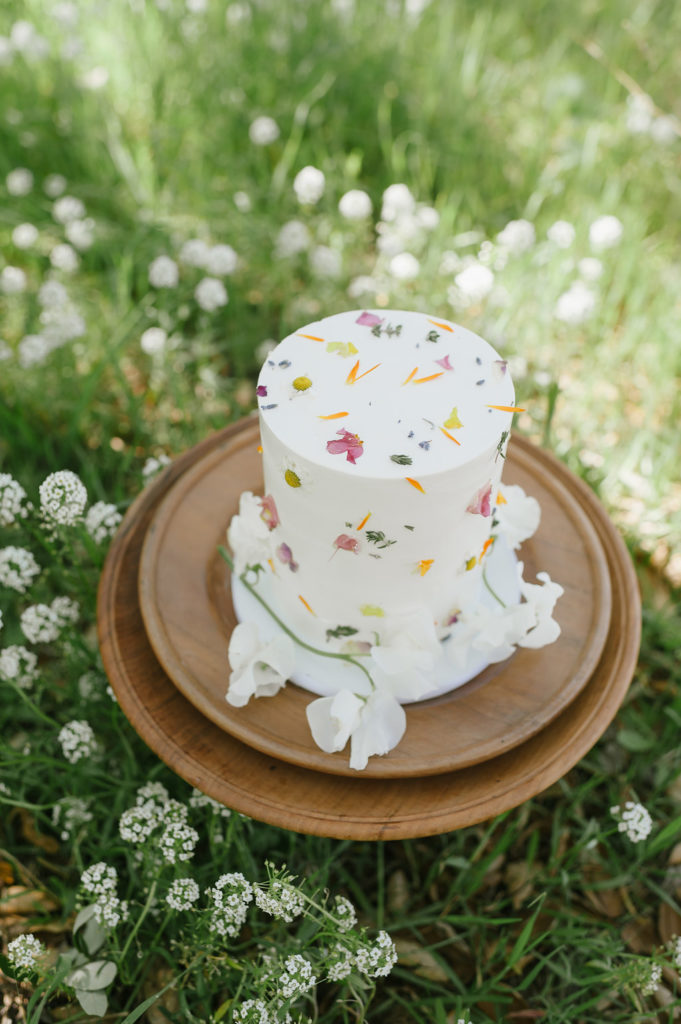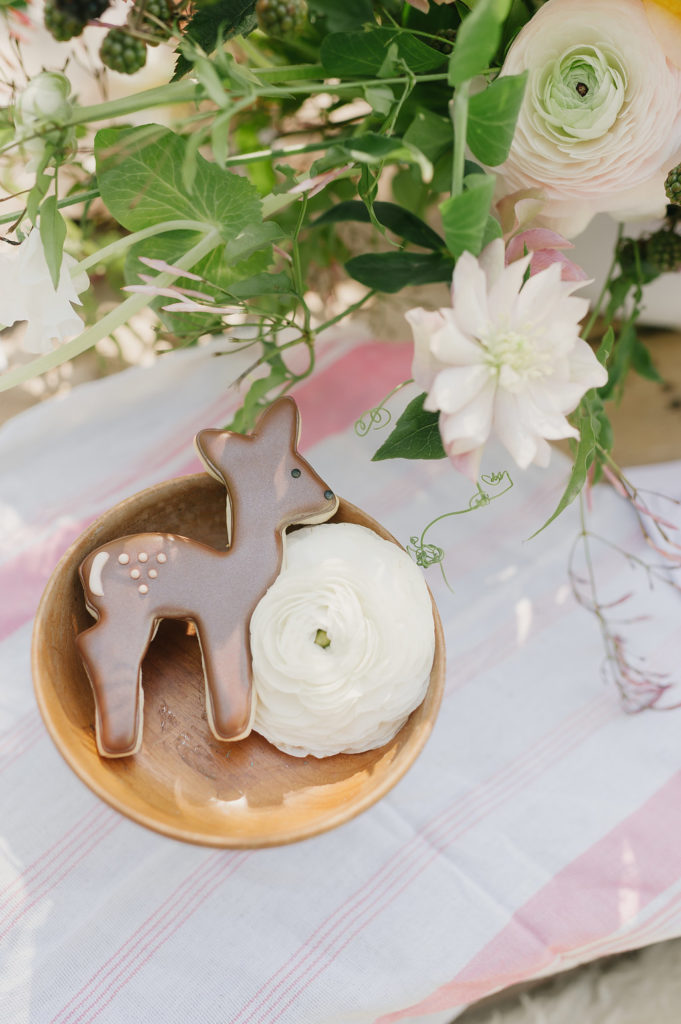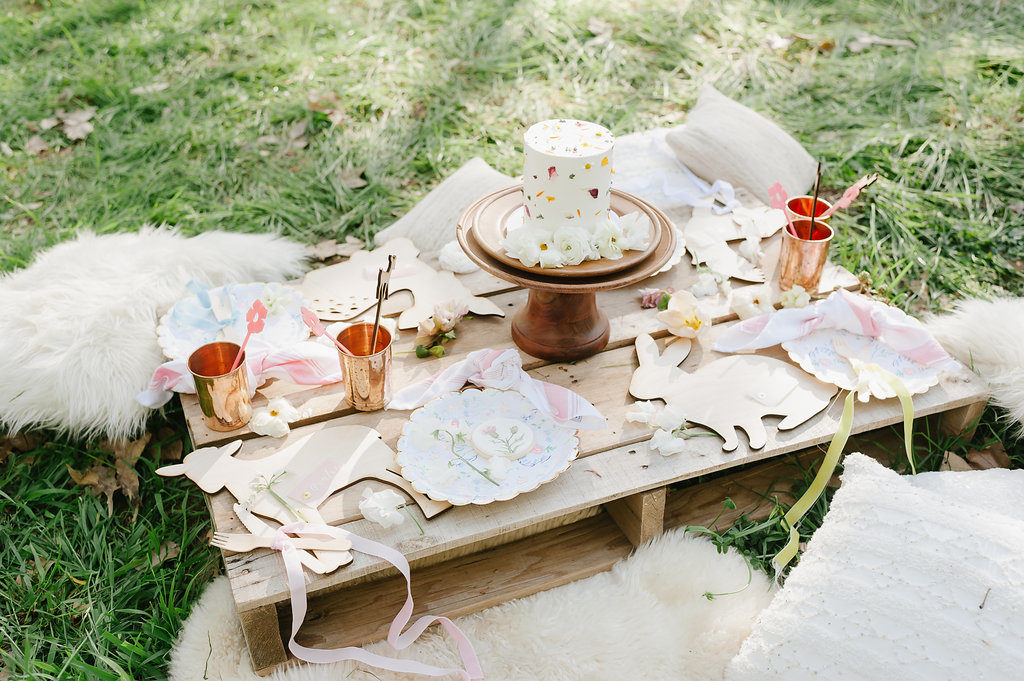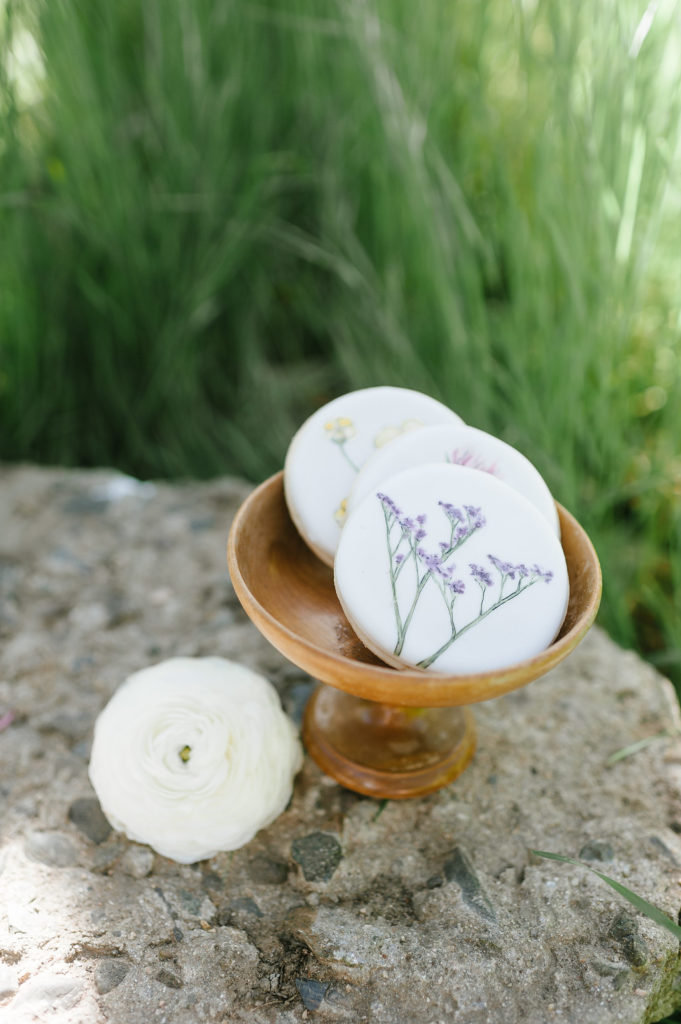 And just a few more of Rooted & Wild's floral masterpiece, because I obviously can't get enough of it…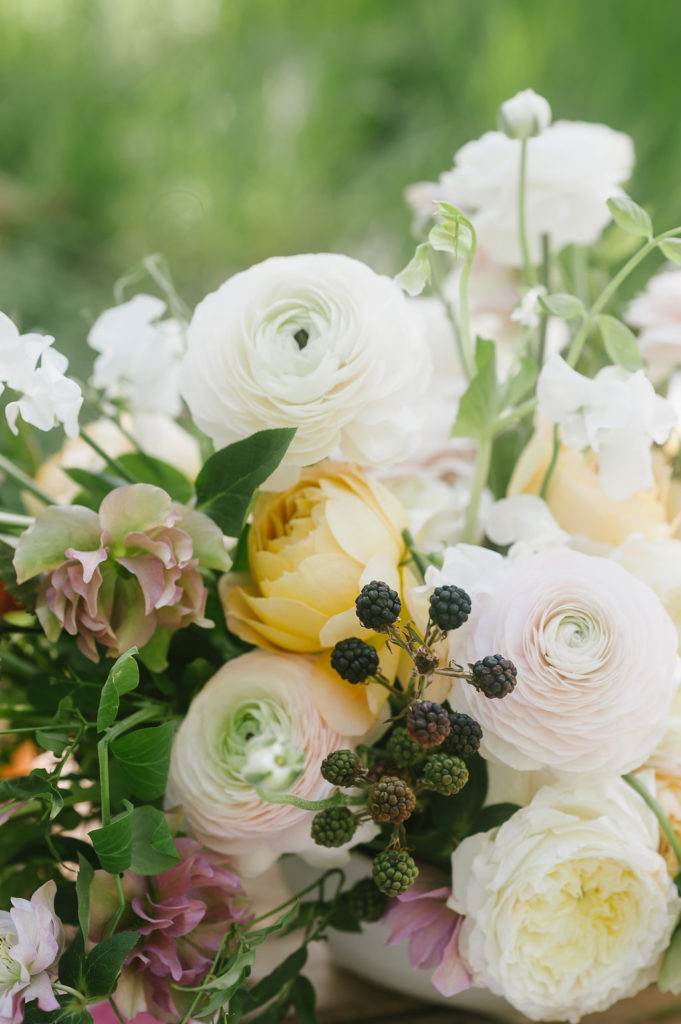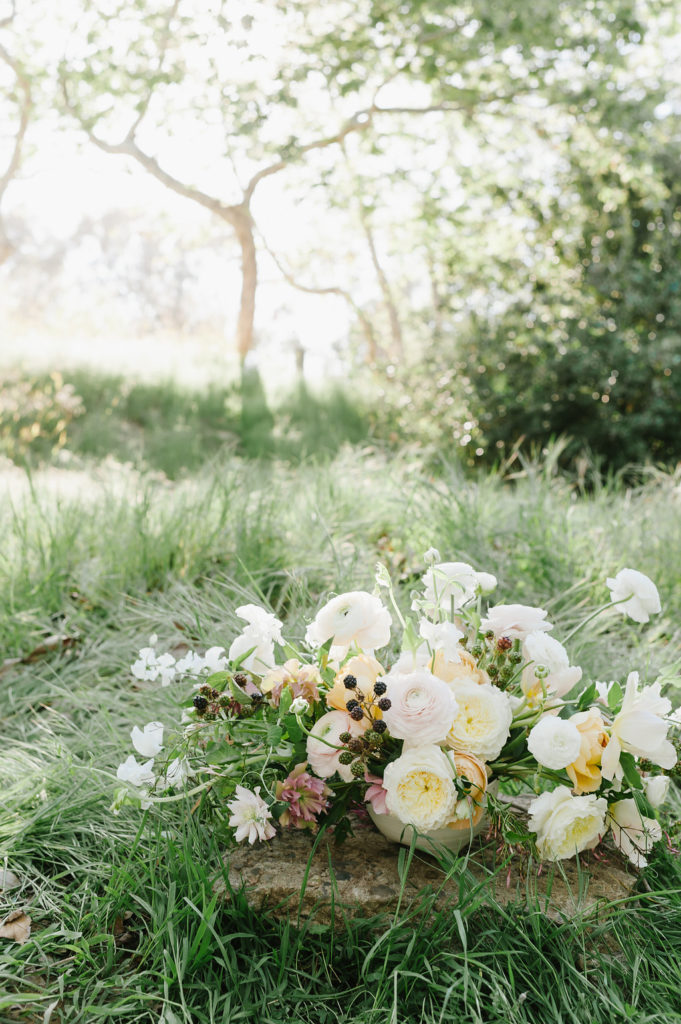 Now how is that for some fresh spring inspiration?!  I feel so lucky I get to be creative and have these visions come to life with so many great vendors that are friends! I hope you enjoyed it as much as me!
xx
Jacquelyn