---
Keeping my house safe from any harmful pollutants will always be on my top priority list. Growing up, I suffered a significant amount from allergies, and Spring was not my friend. Back then, there weren't all these innovative technologies that we have now to prevent allergy sufferings. Both my children have gotten my week immunity genes, sorry little ones. Along, with allergies, my son who is going to be 6 in a couple of weeks and still suffers from chronic croup. Saying 3 is the age it will go away, is not the case in this house. As a mother, I will try anything and everything (naturally as much as I can) to ensure they are healthy and safe!
I'm a big believer in air purifiers. If you are unaware of what an air purifier does, let me give you the 411. It grabs all the contaminants from the air, and sucks them in! These bad boys are great for people like myself that are allergy sufferers and asthmatics, like my son. I was unaware of how bad our allergies were going to be when we moved up the Sacramento area. I was soon faced with a lot of sniffles, coughs, sneezes, and sleepless nights. And sleep, is something I need to have. I don't get the nickname, "crabby Abby" cause it rhymes.
Photos by Ivory Blush Photography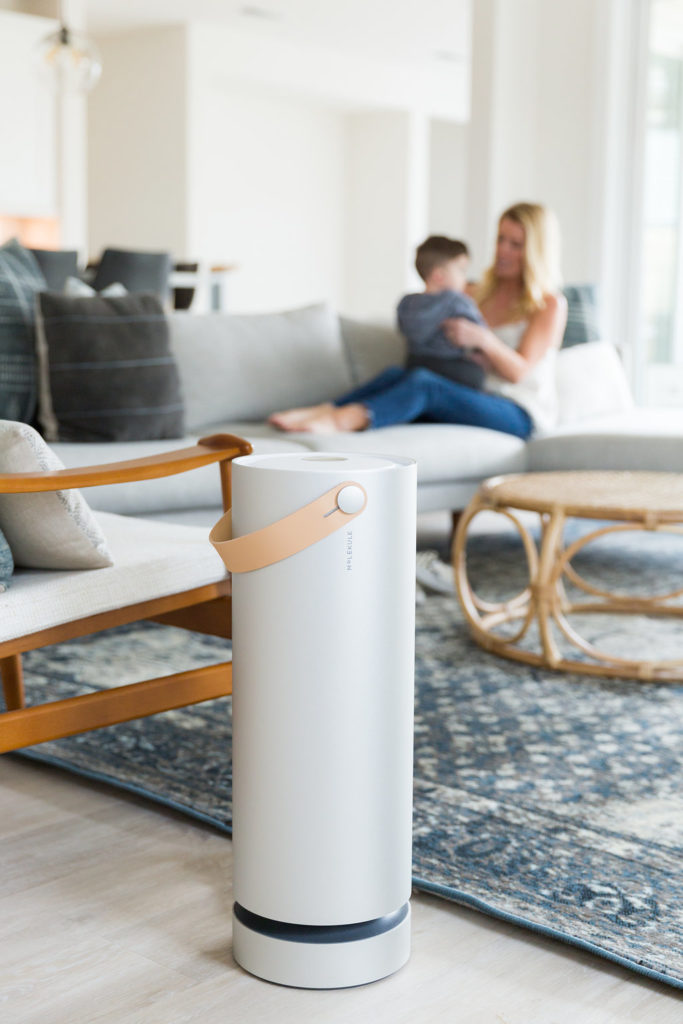 I was on Pinterest one day, doing my morning look thru while making the kids breakfast, and this cool, innovative, and sleek design air purifier came across my screen. I was immediately intrigued. Fast forward a month later, and this cool dude is hanging out at our house. It has been a couple of months now since trying the Molekule out, and I'm so in love with it. Not only is it an air purifier you want to leave out with its sleek modern look, but the technology behind it brings out my inner nerd.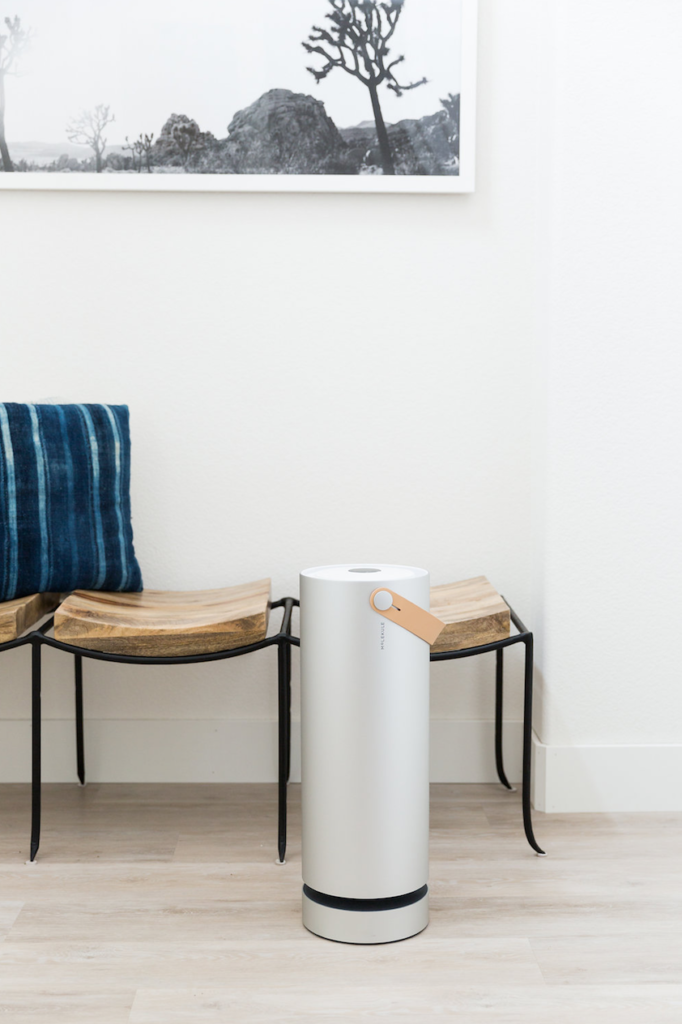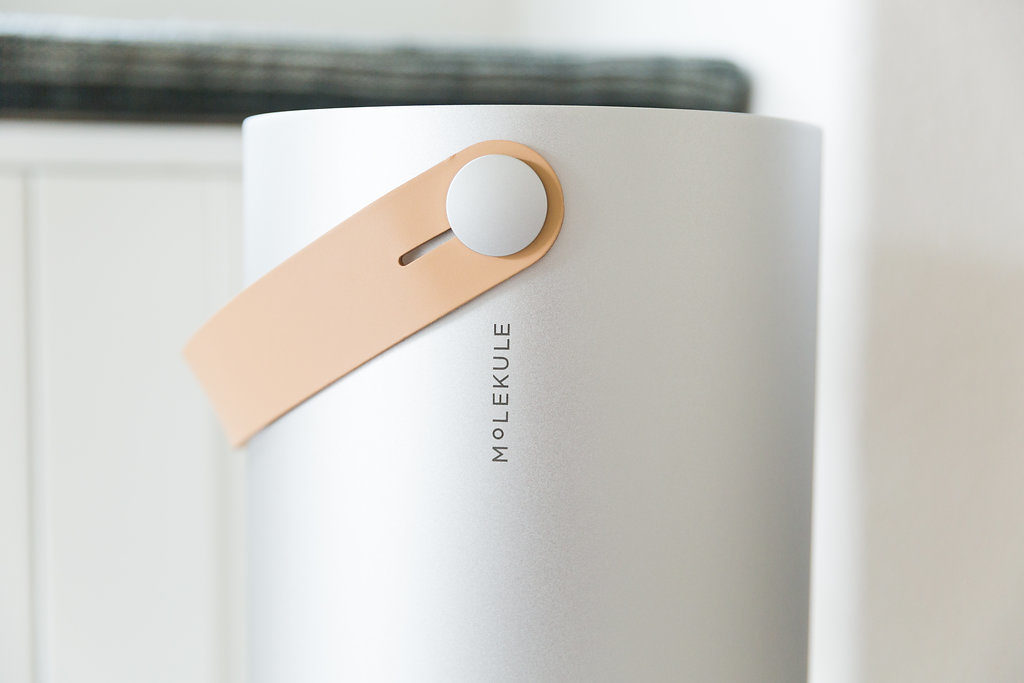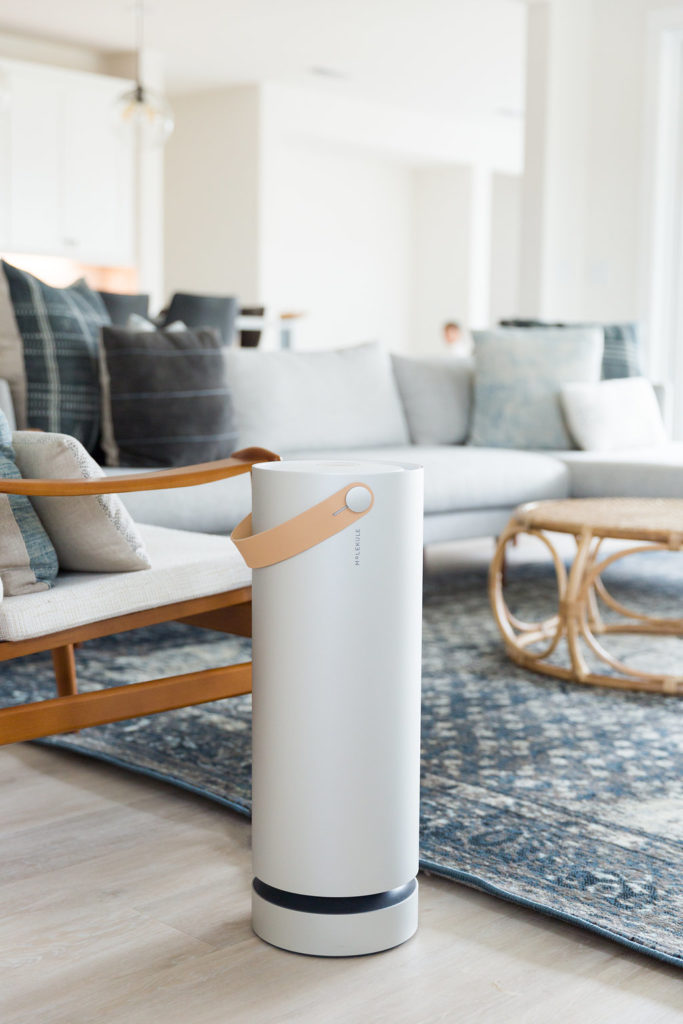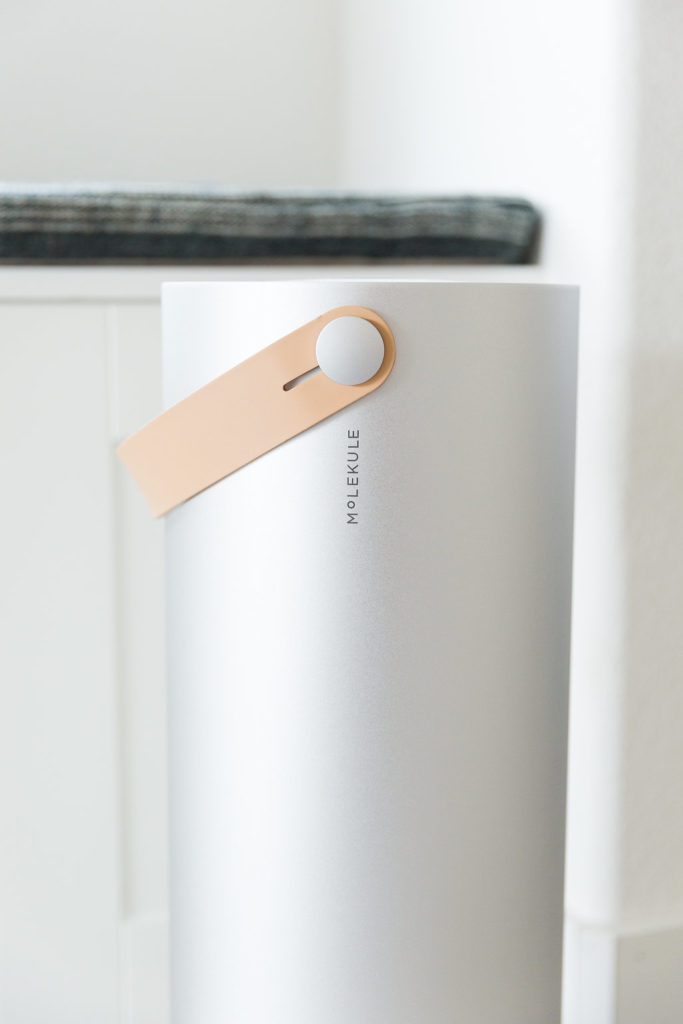 Molekule is a revolutionary new kind of air purifier. Instead of just trying to collect pollutants thru a filter and calling it a day, Molekule uses a patented nanotechnology called Photo Electrochemical Oxidation (PECO), which works at the molecular level when activated by light to eliminate that nasty indoor air pollution. What are pollutants? Think allergens, mold, bacteria, viruses and airborne chemicals. Removing all these bad guys will leave your home clean and filled with healthy air. To learn more about this cool technology, read it here. It's pretty cool!
So now that you know all about how cool this guy is, can we talk about how stylish he is? I love to have my Molekule downstairs in the central living area, where the majority of my family hangs out. With its sleek silver bullet look made from machined aluminum, and that cool tan leather handle, its a great accessory for any room. Plus that cool leather handle makes it easy to carry to other locations in your home. I will often move it around with me if I know the littles and I will be in a particular area for a while, like our playroom. Along with my little ones, I also care for our close friend's baby during the day, and I always want to make sure he has the cleanest air.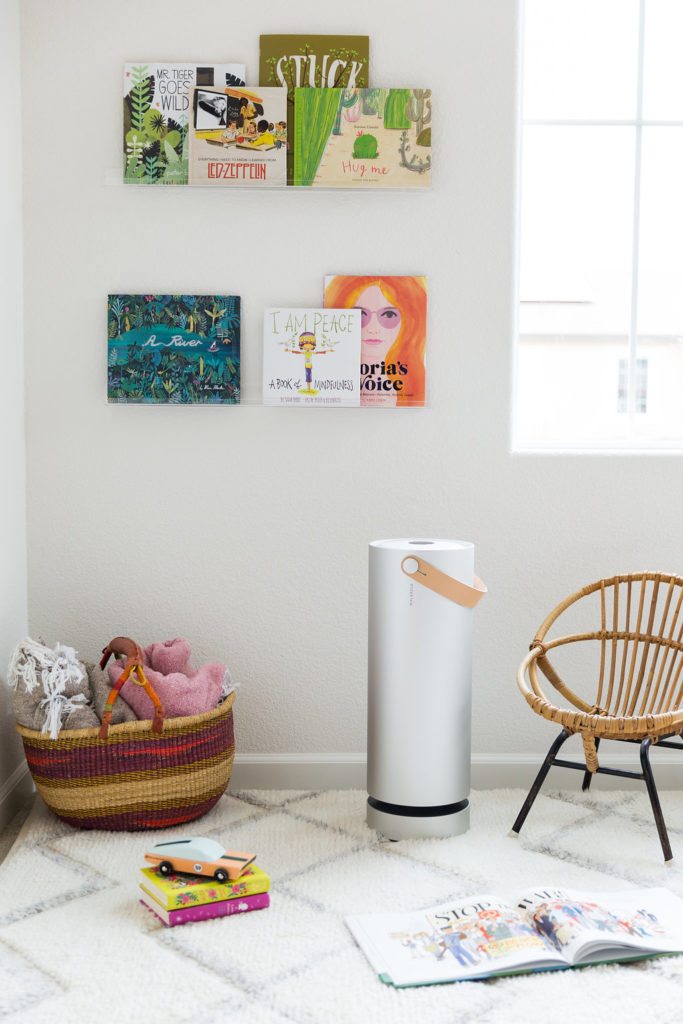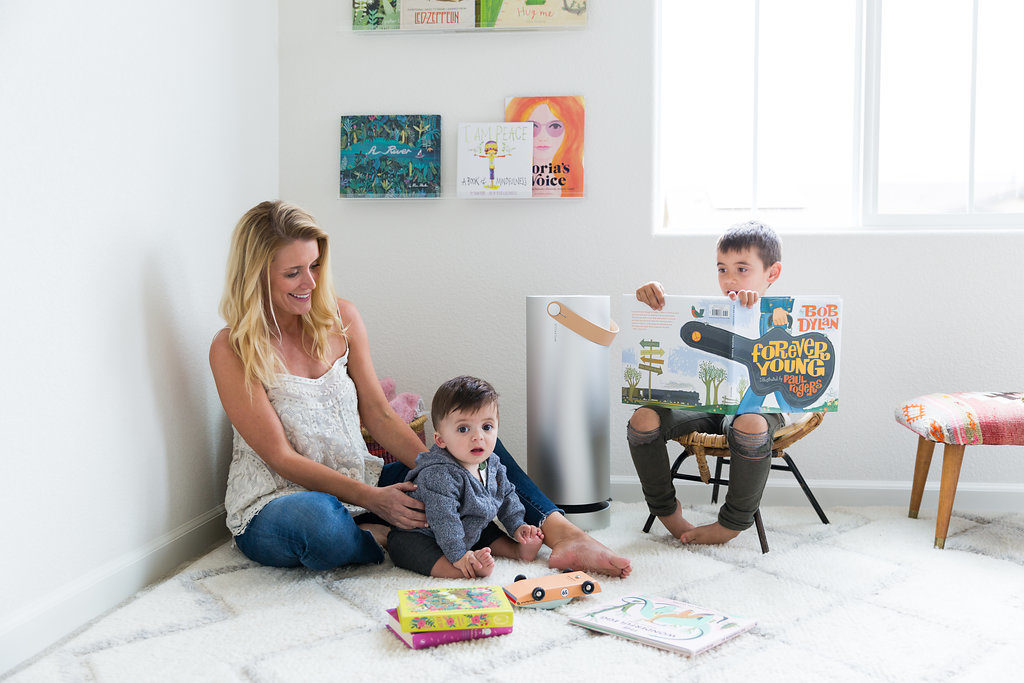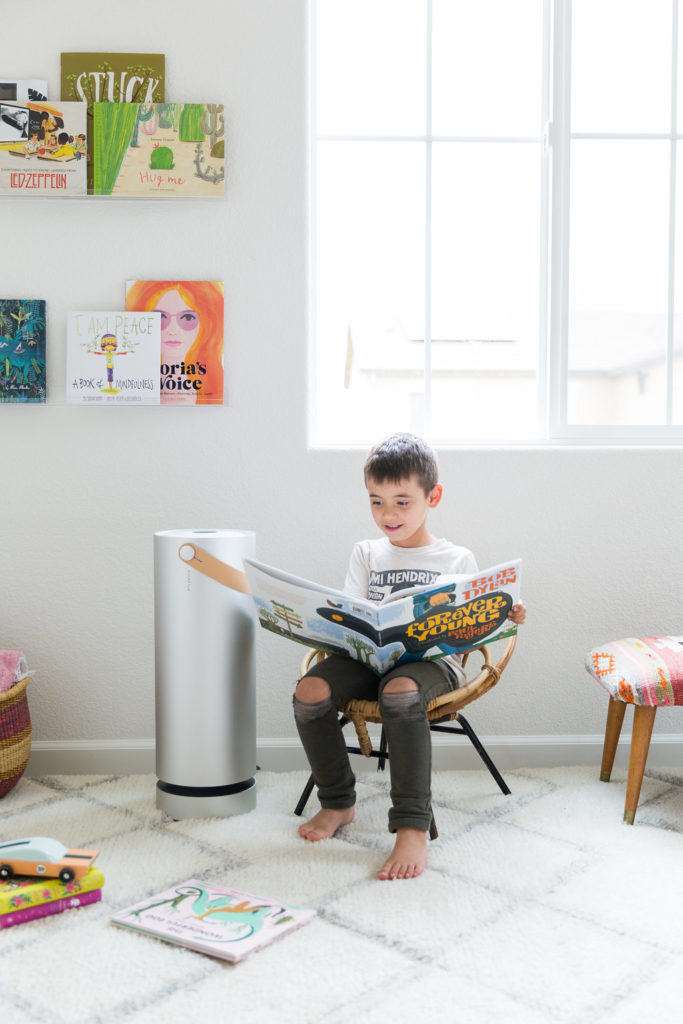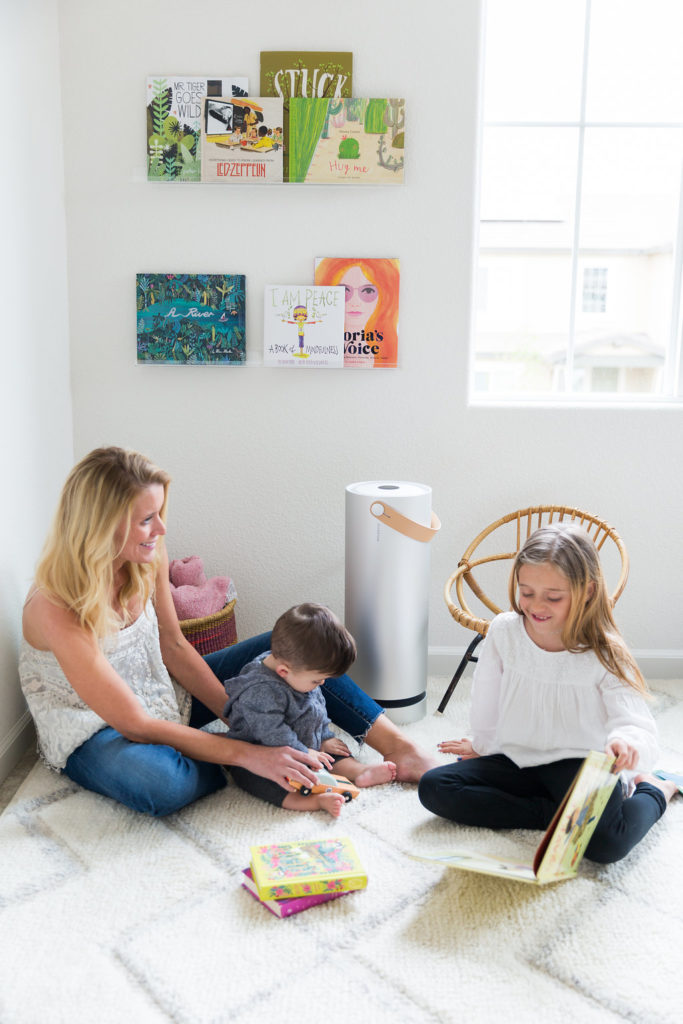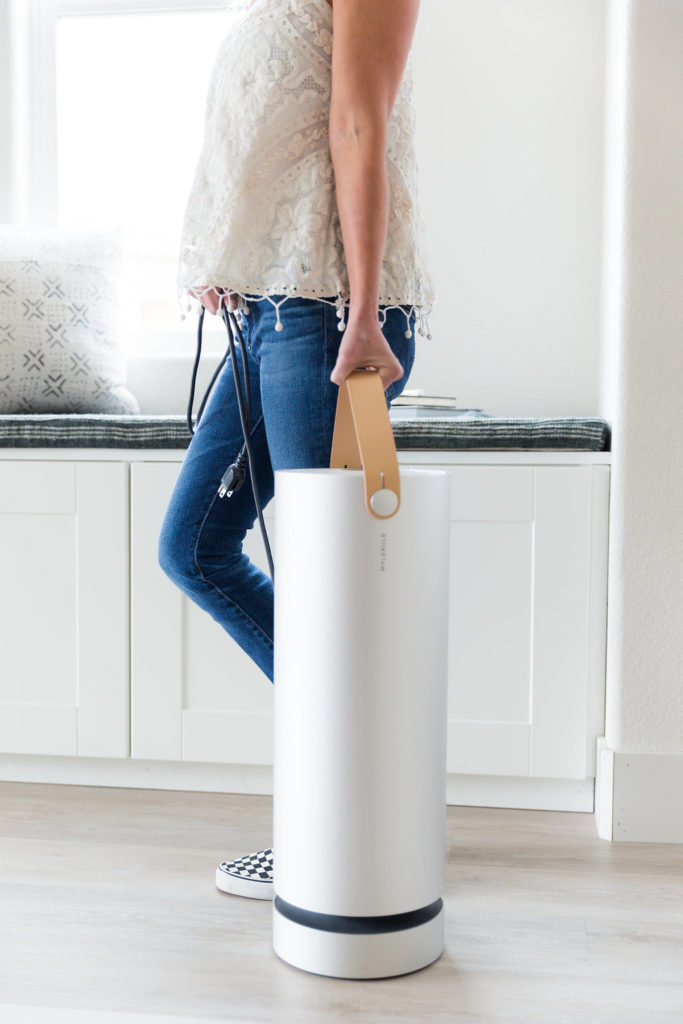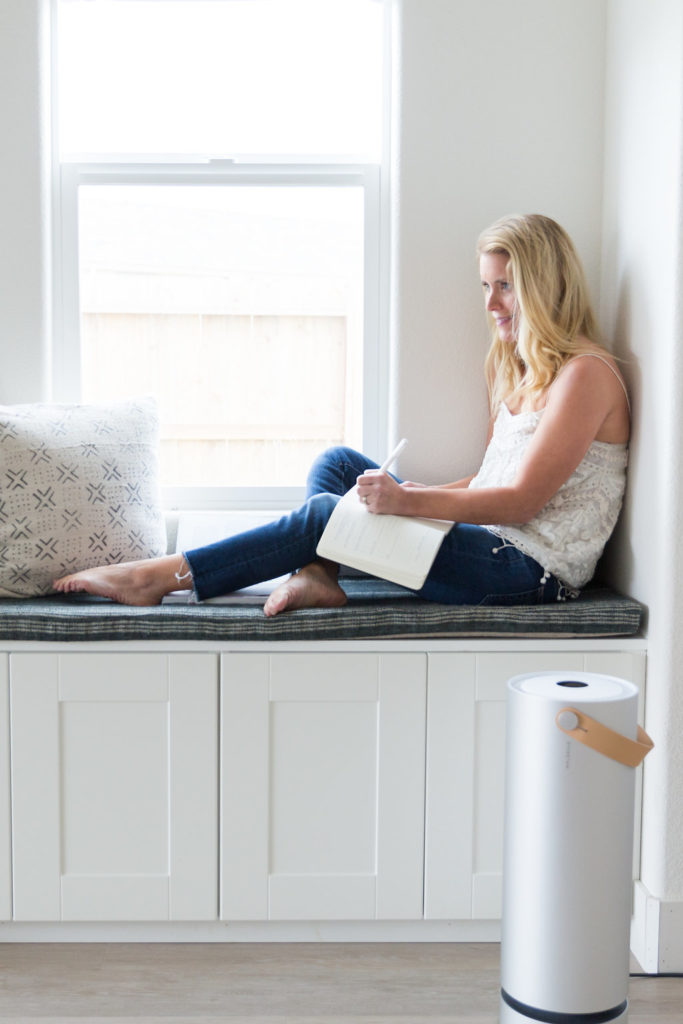 Did you know that the Molekule has an easy control touchscreen display plus a convenient app for you to control from your iPhone or Android?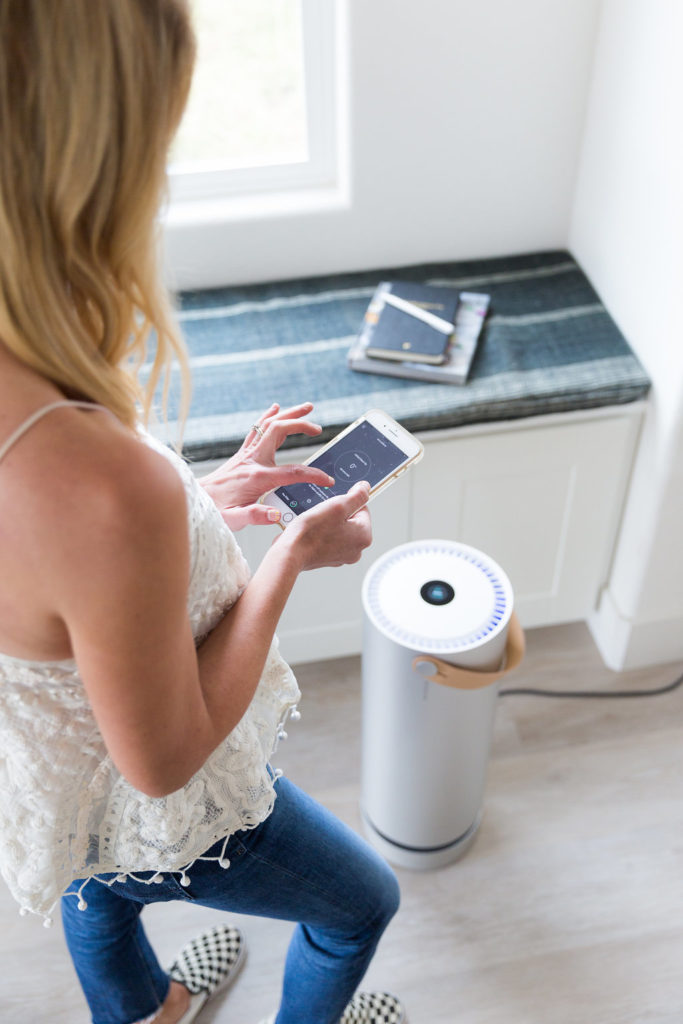 Molekule has made a world's difference in our air in our home, and I couldn't be more pleased with it. I highly recommend anyone to hop on the Molekule train! It is an investment, but one that your family will benefit from highly.
xx
Abby
SaveSaveSaveSave
SaveSave