When our friend Jenny Messing, founder and head chef of Graes Provisions, asked if we wanted to join one of her Focaccia Baking workshops – you better believe we jumped at the chance! For one, I love bread, I mean who doesn't? Two, her creations are always so beautiful I had to see how she does it all! So keep scrolling and get ready to drool… I know you'll want to join one of these workshops yourself!
Photos by Corrie Lynn Photo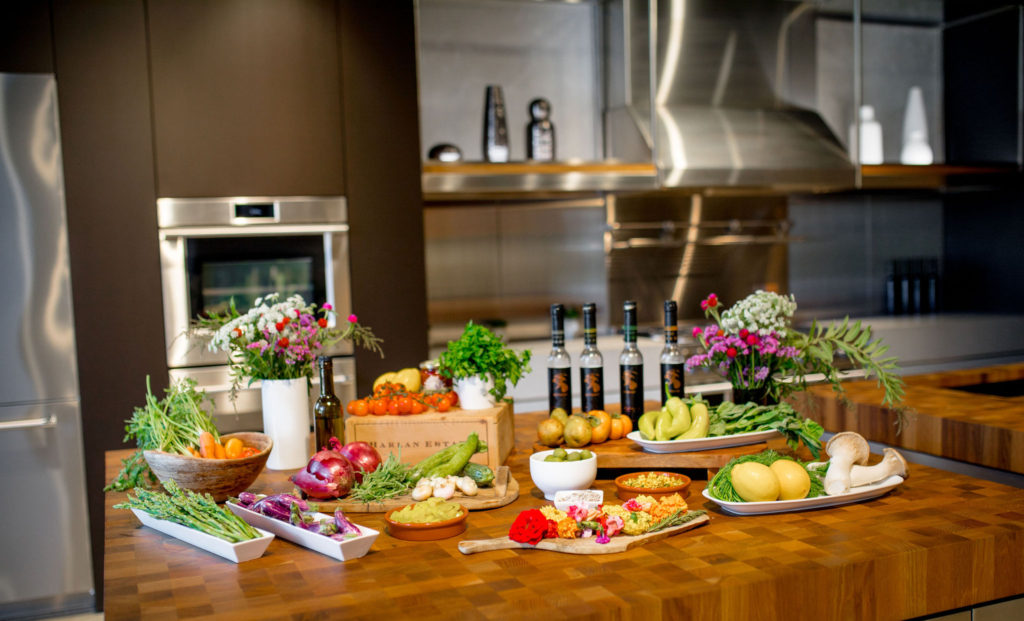 Lucky us, Jenny held the workshop at Fischer & Paykel in Costa Mesa where she is an executive chef. You know, when she's not running her own successful catering business. I have always eyed this space and been curious about what's inside, and boy did it not disappoint! It's so pretty inside and very fun to check out all of their amazing appliances.
This is how Jenny sets the stage for all things focaccia! These are all the fresh toppings you can add to the bread, more on that later! But isn't all that color so pretty?!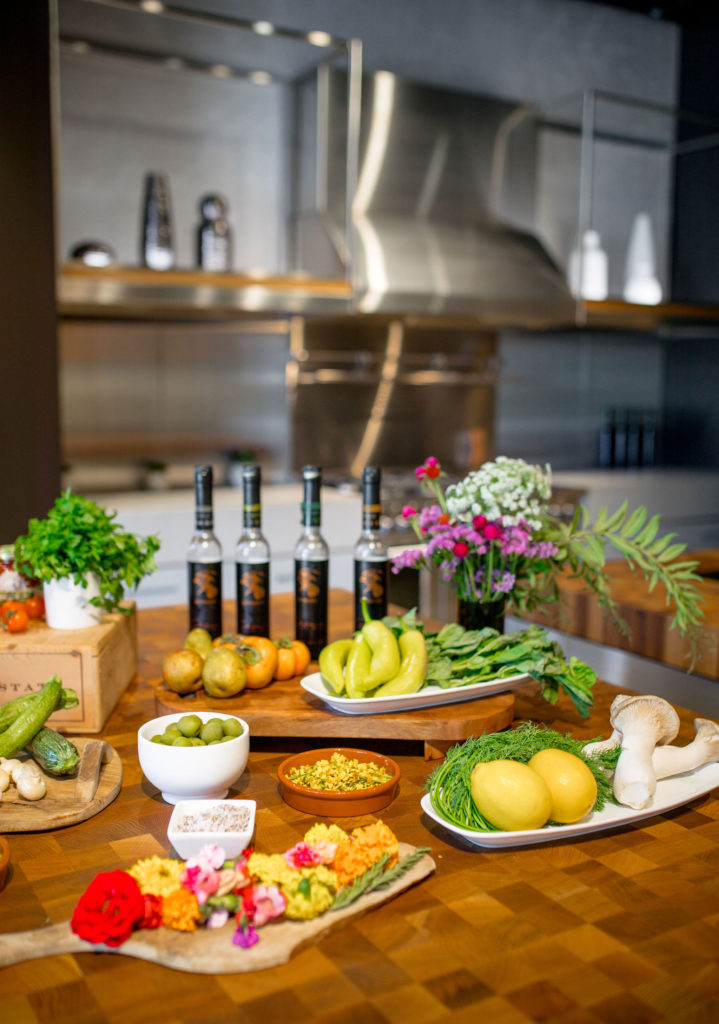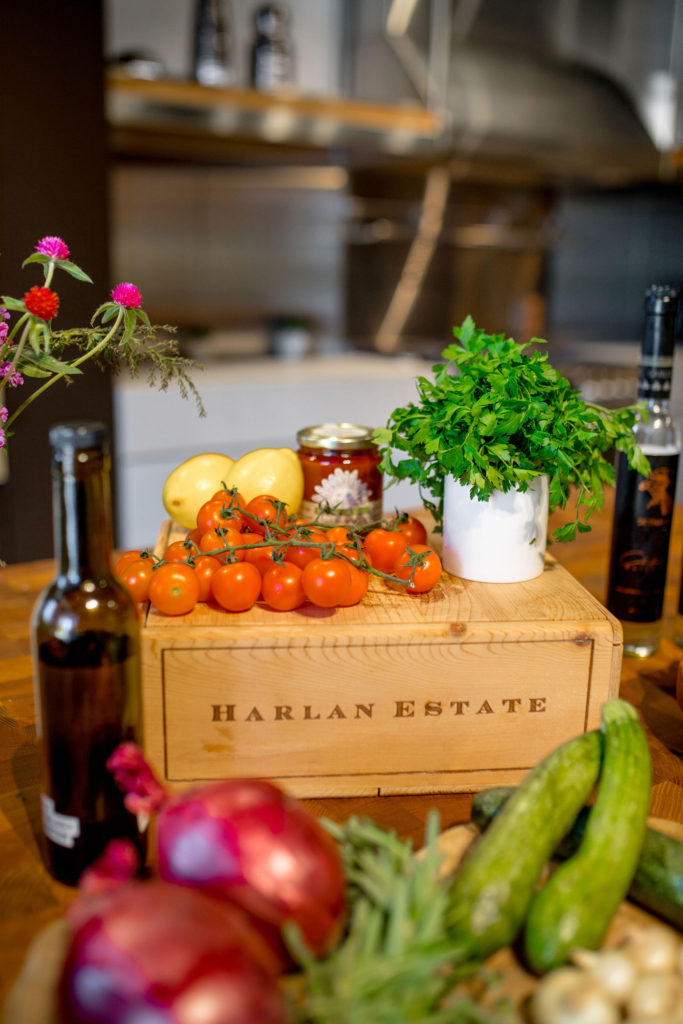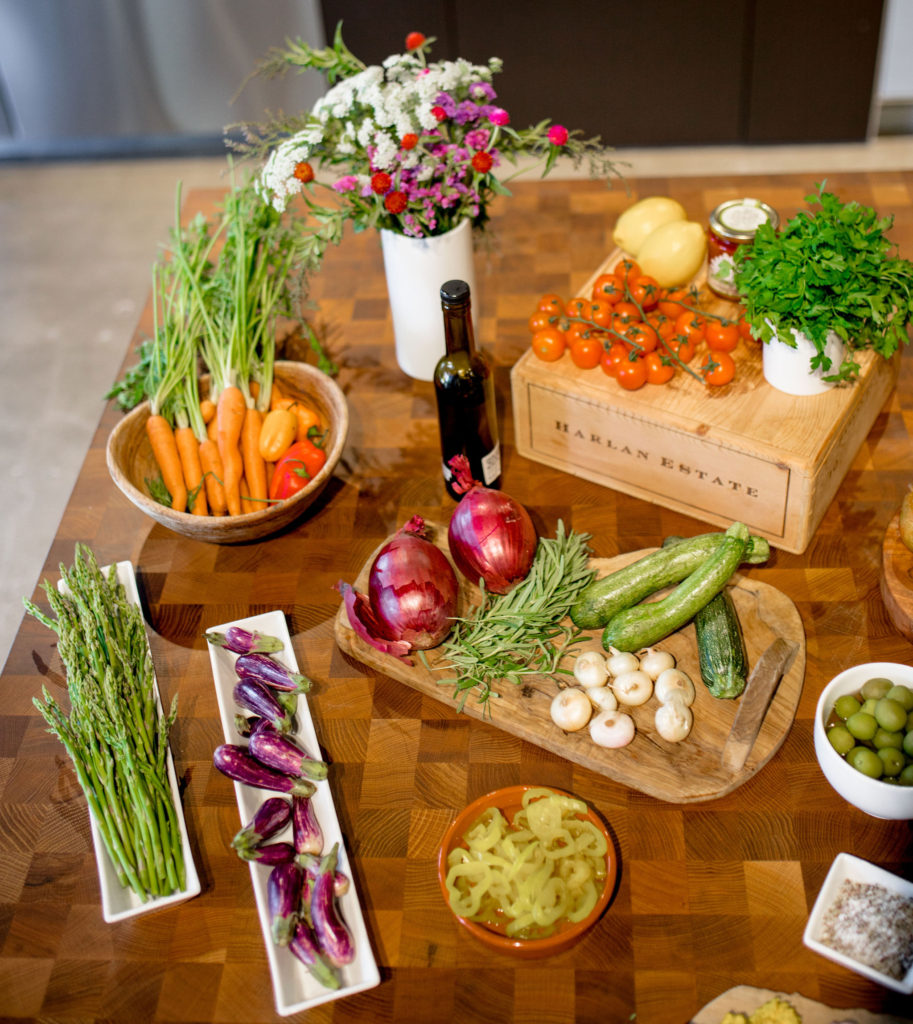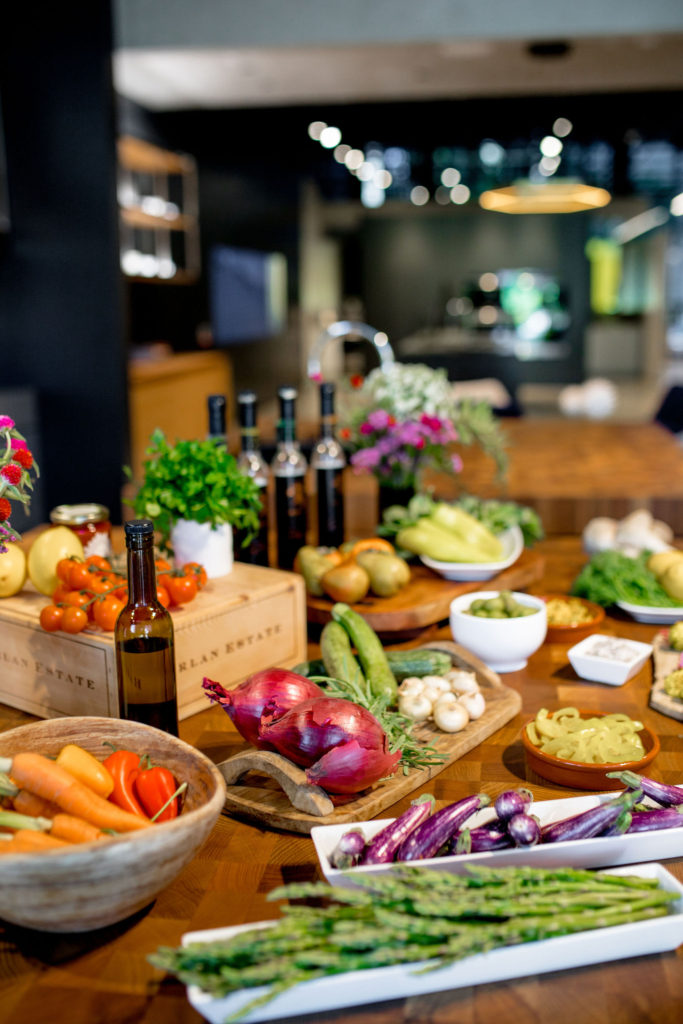 All the yummy fresh veggies, herbs, and even some fruit!!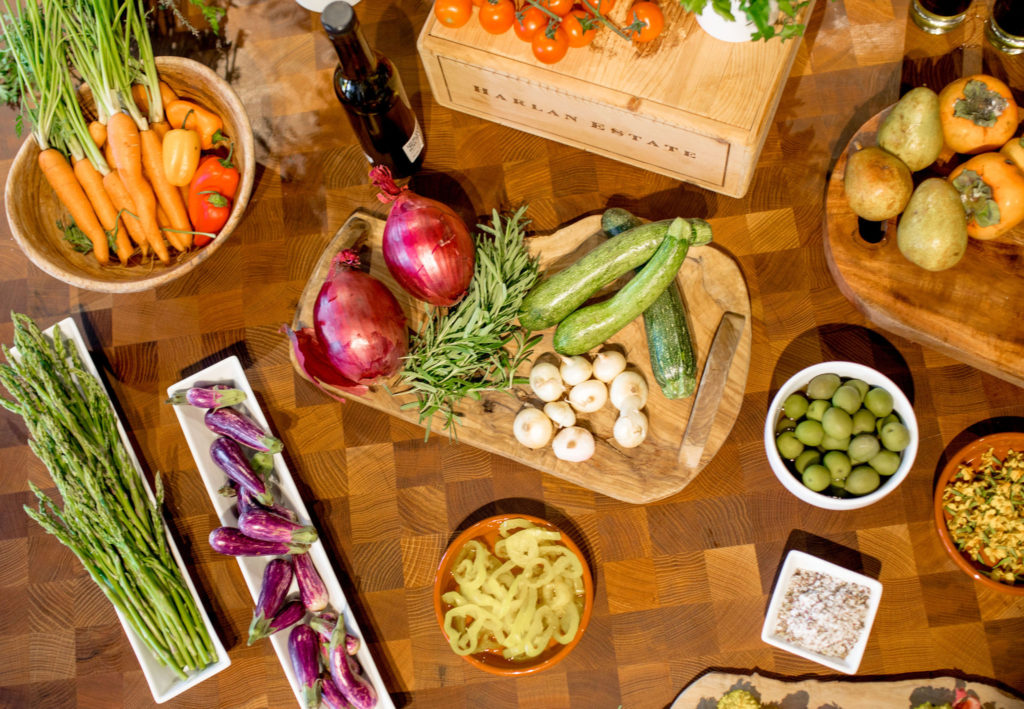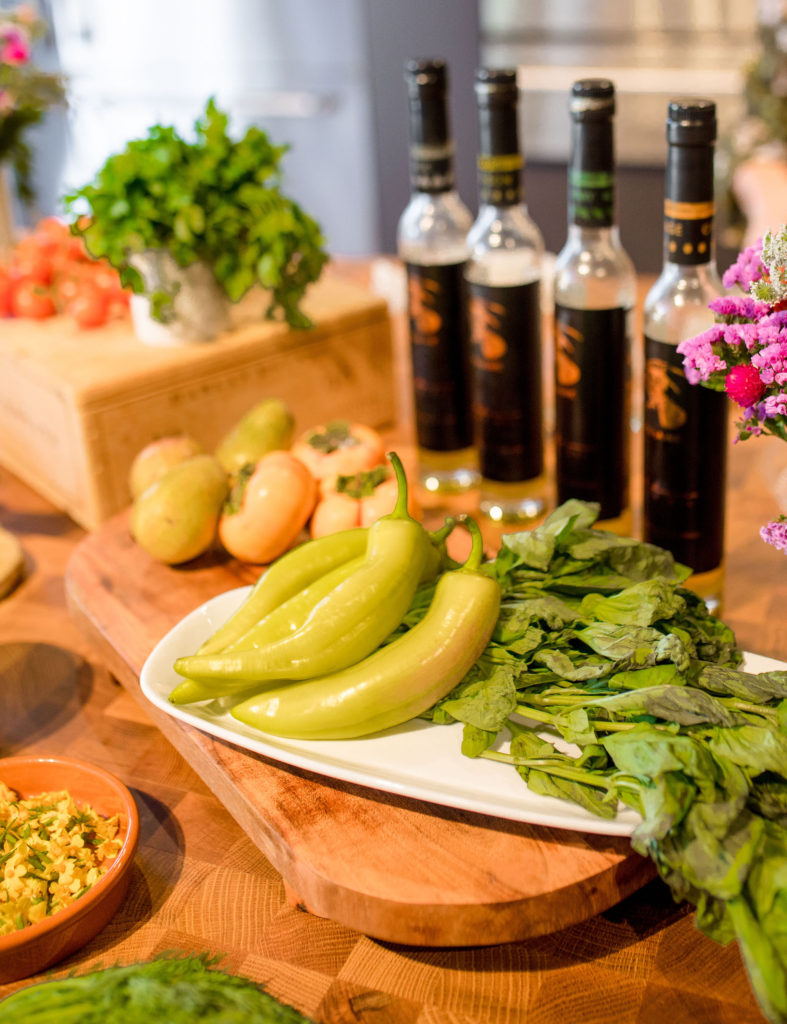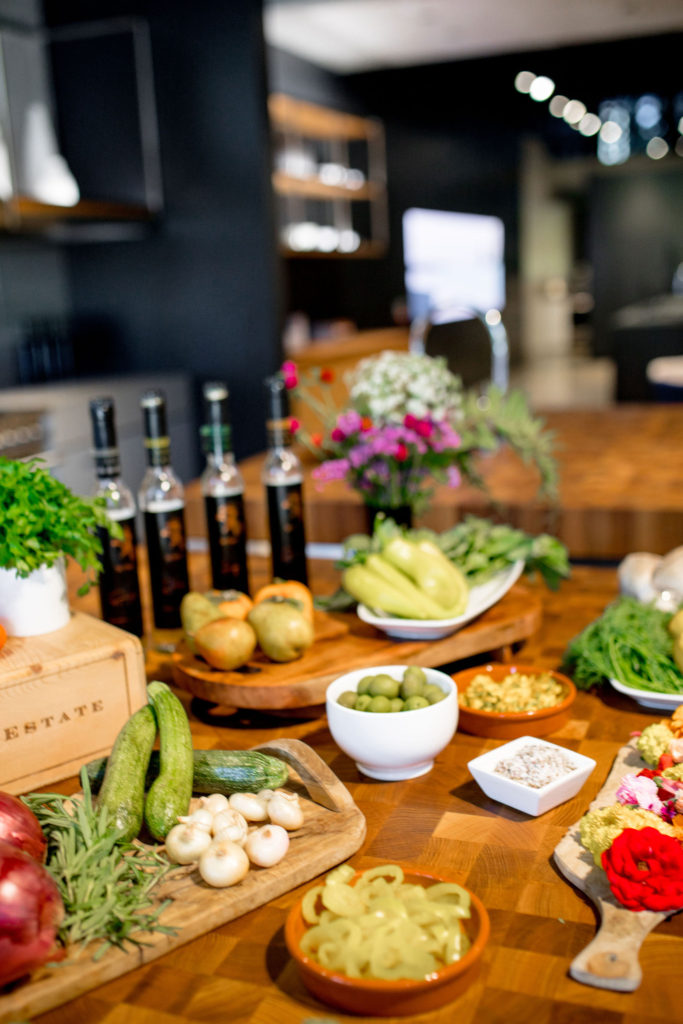 There's our girl Jenny! She is so talented and everything she touches is gold!! Plus, she makes these workshops so fun and easy!! It has been really amazing to see her success and growth this past year. So happy for her!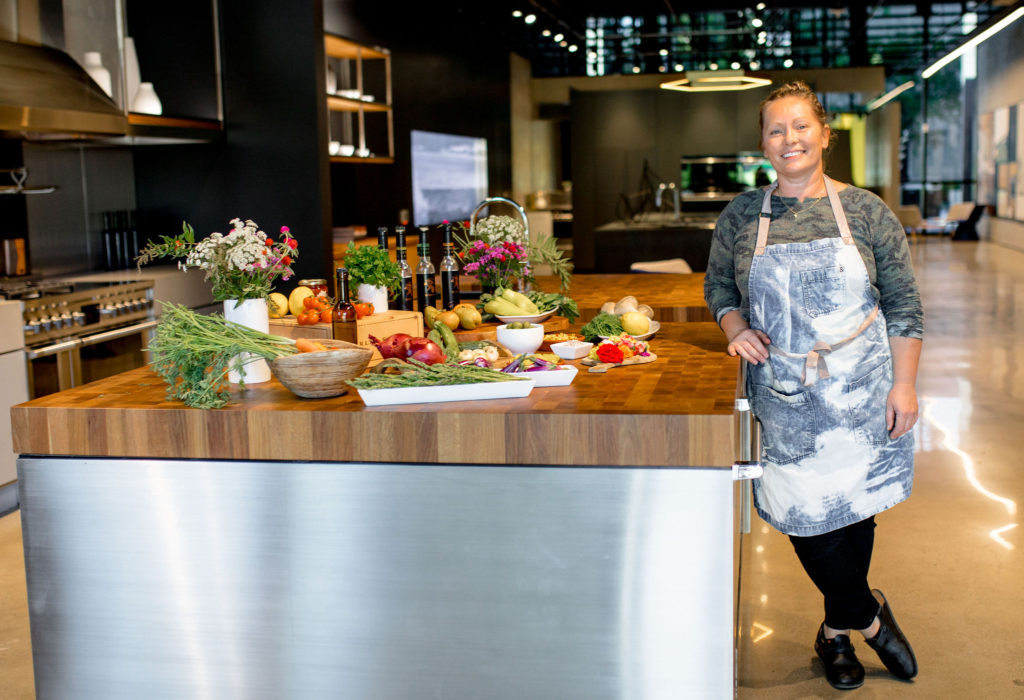 I even brought my Mama to the workshop! She loves to cook and is REALLY good at it, so I definitely wanted to include her. She had so much fun!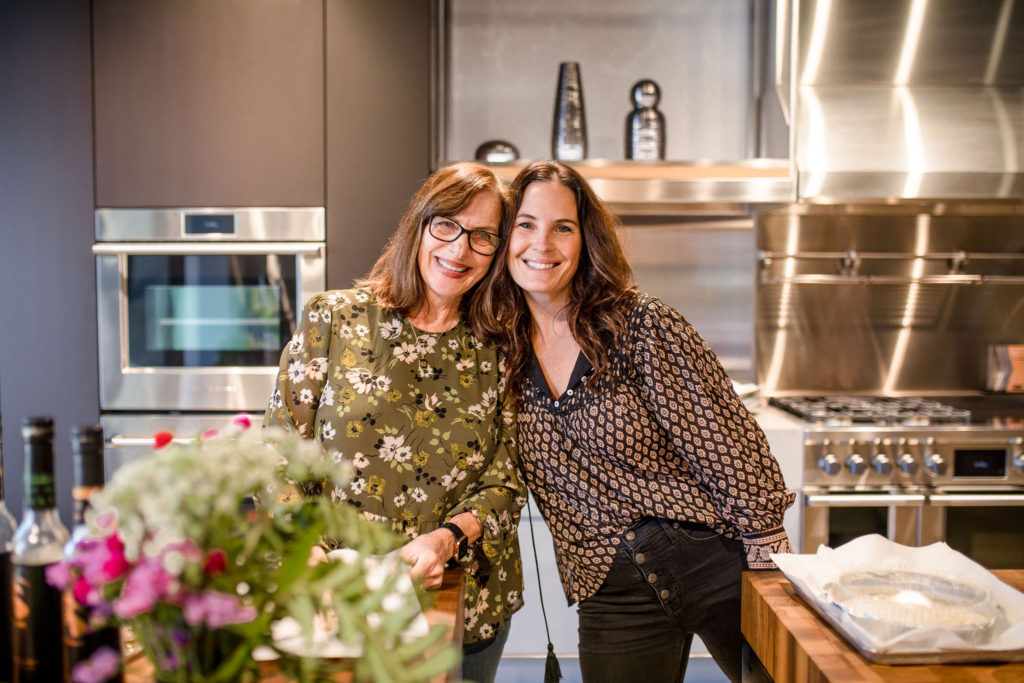 Now, let's get down to business! Jenny has the dough ready to go, which she hand makes from her own starter. We added some yummy olive oil and spread the dough in each of our individual pans. It's a very covid friendly outing as you can see!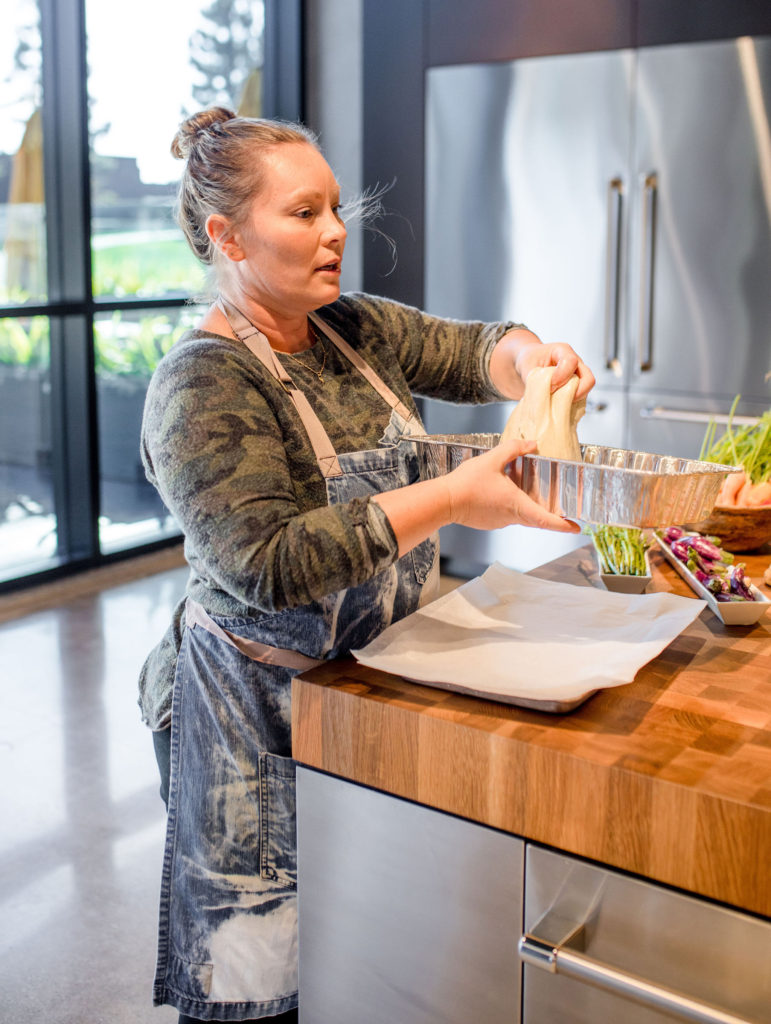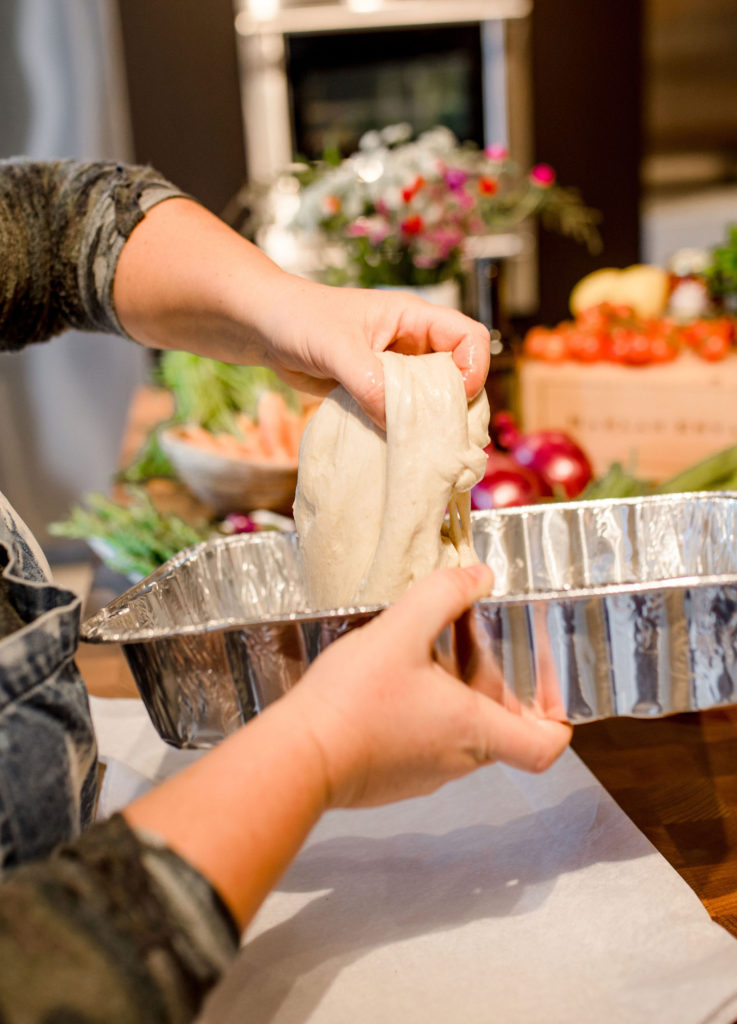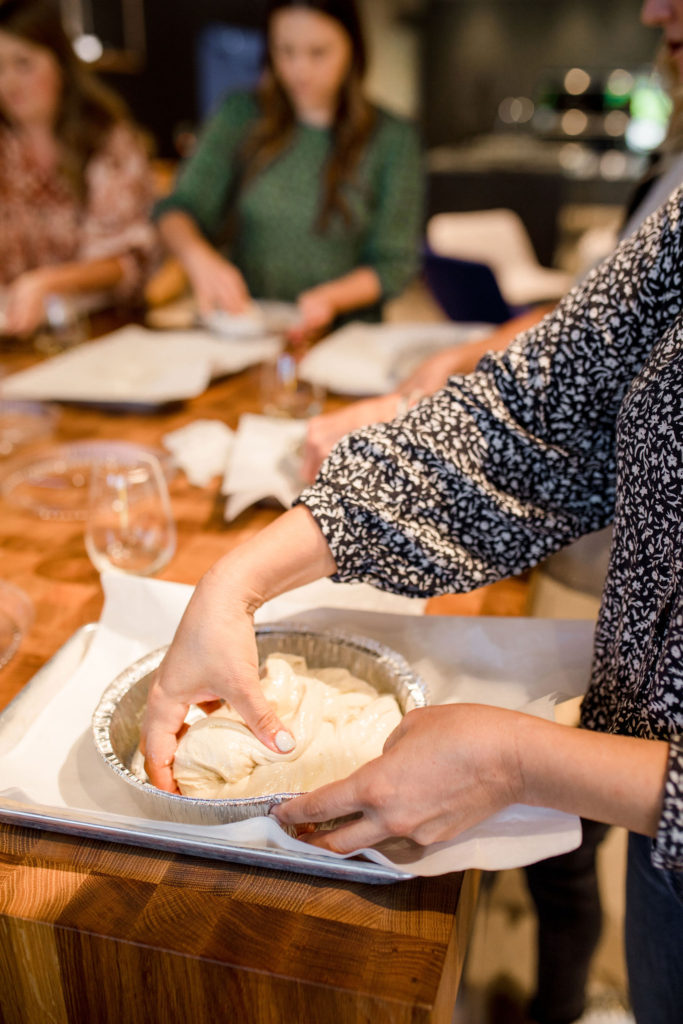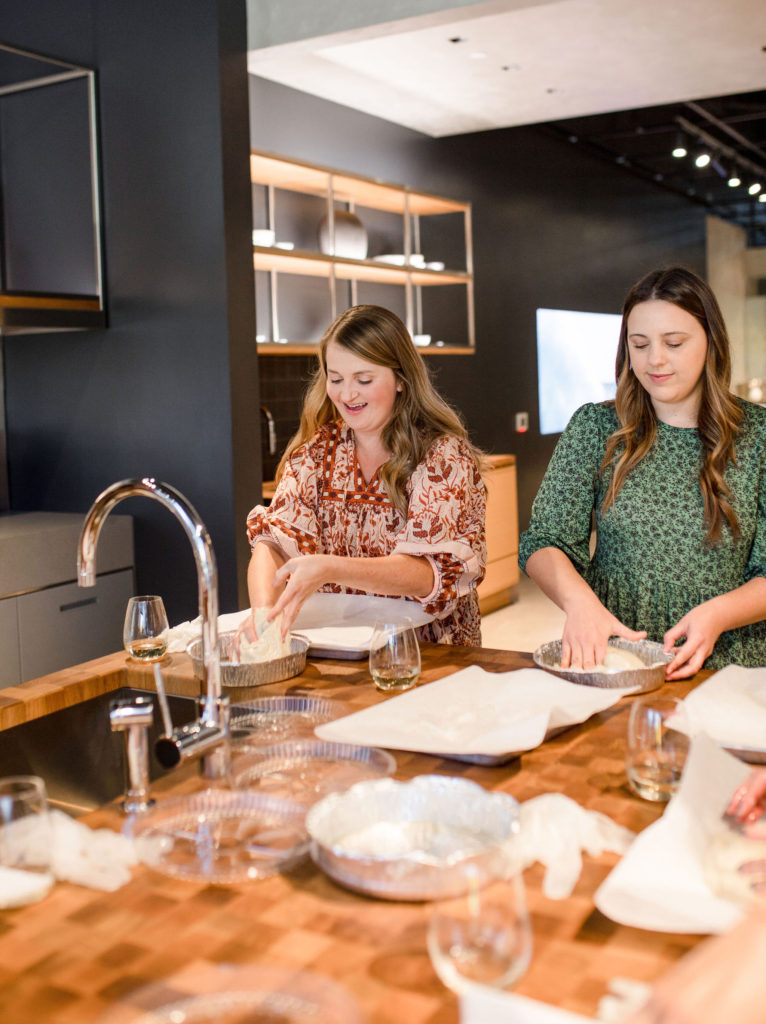 As we spread the dough we also poked holes with our fingers, as you would with a focaccia!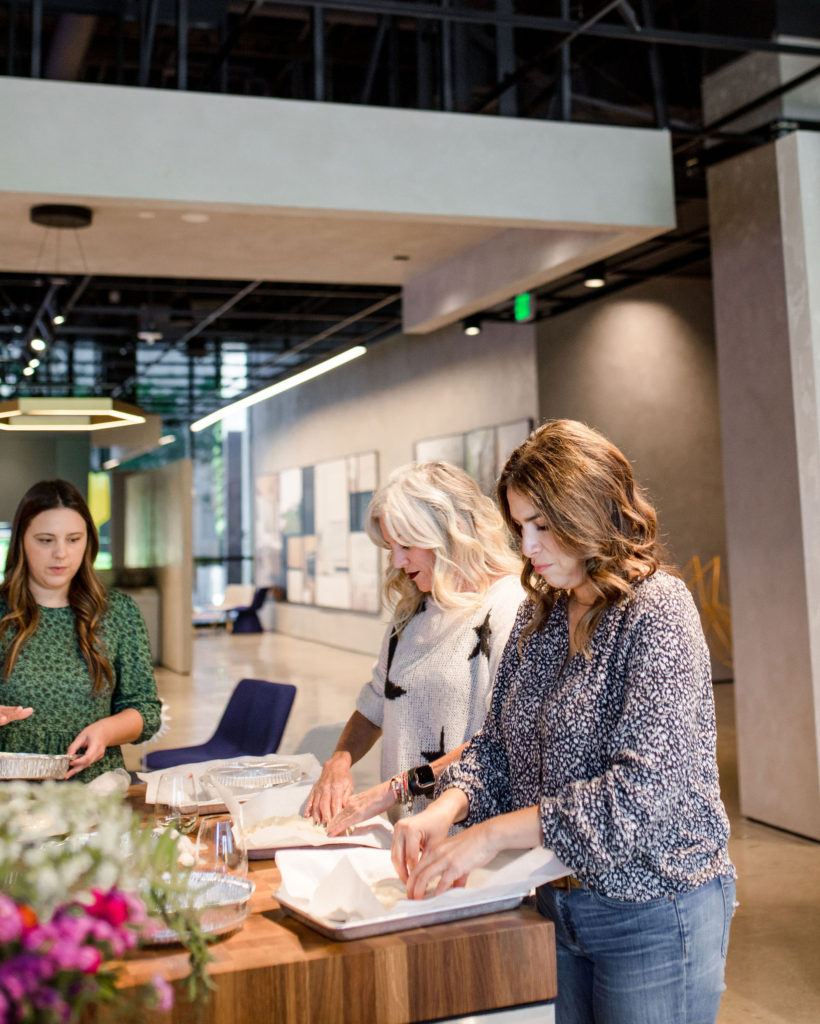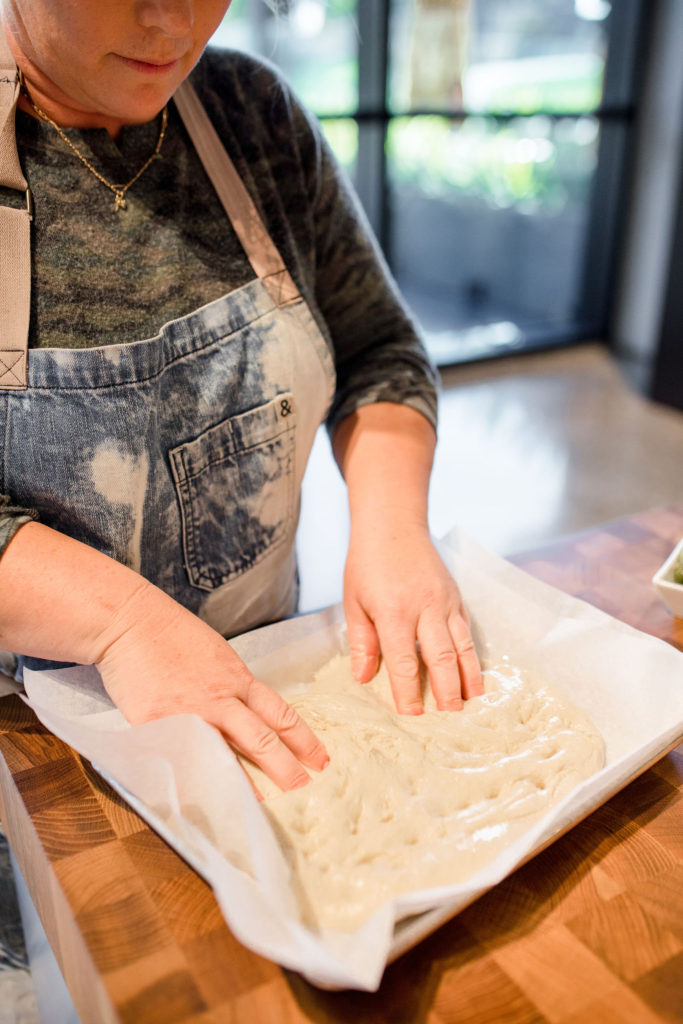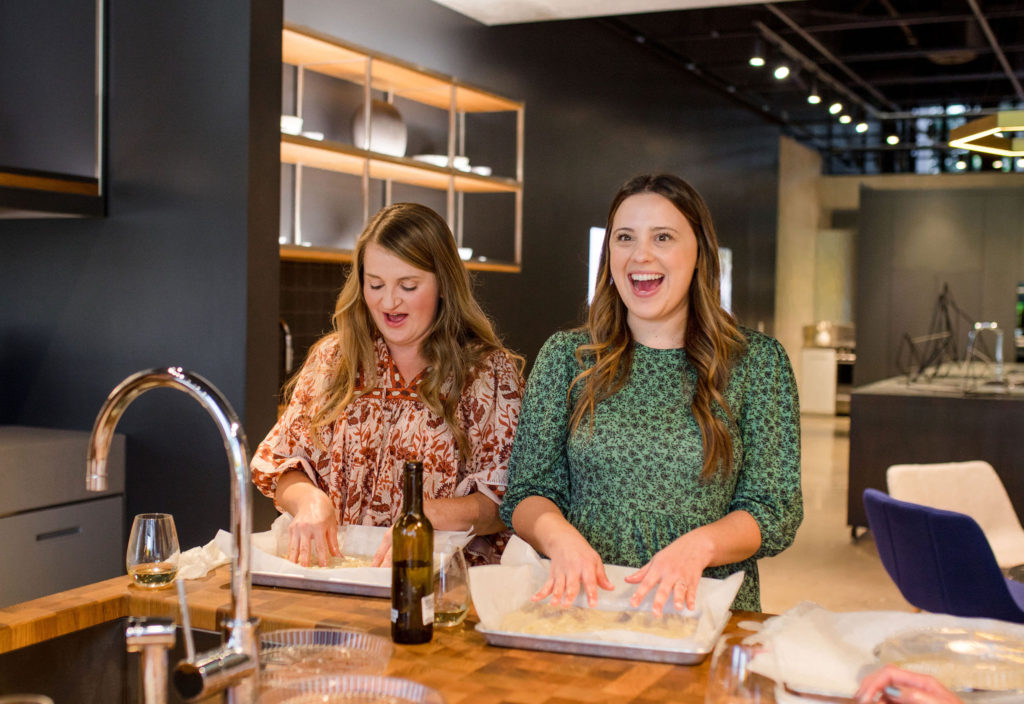 Next it was time to choose our toppings! This was the fun part…. You can go based on flavors or colors, but you can't ever go wrong! We all had a great time making our yummy breads!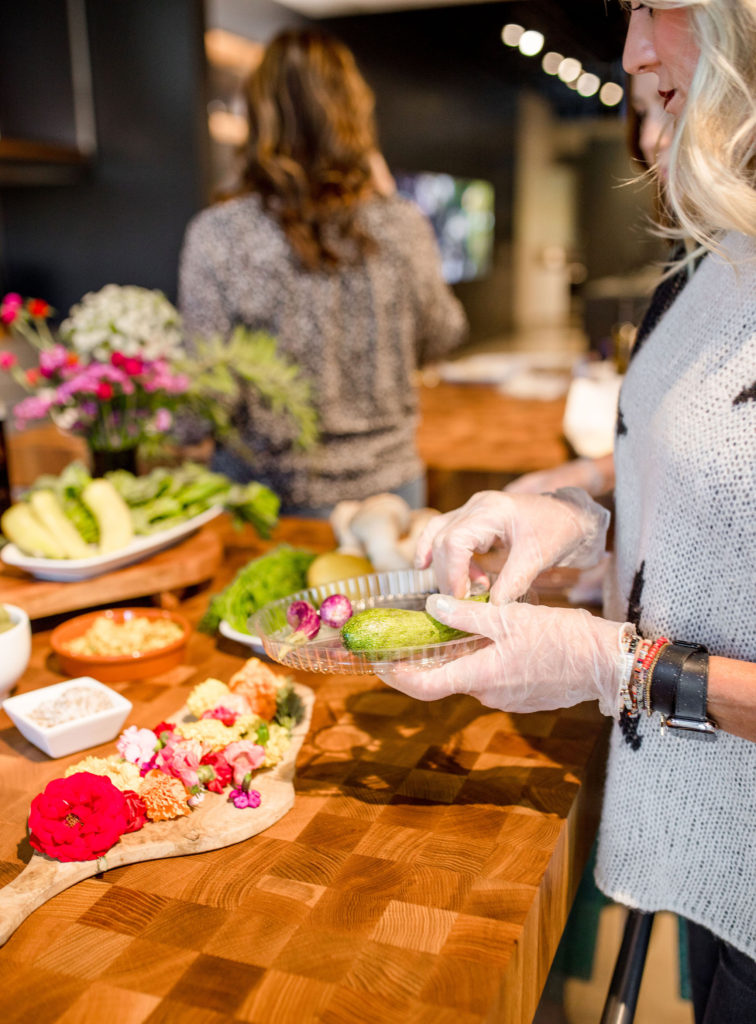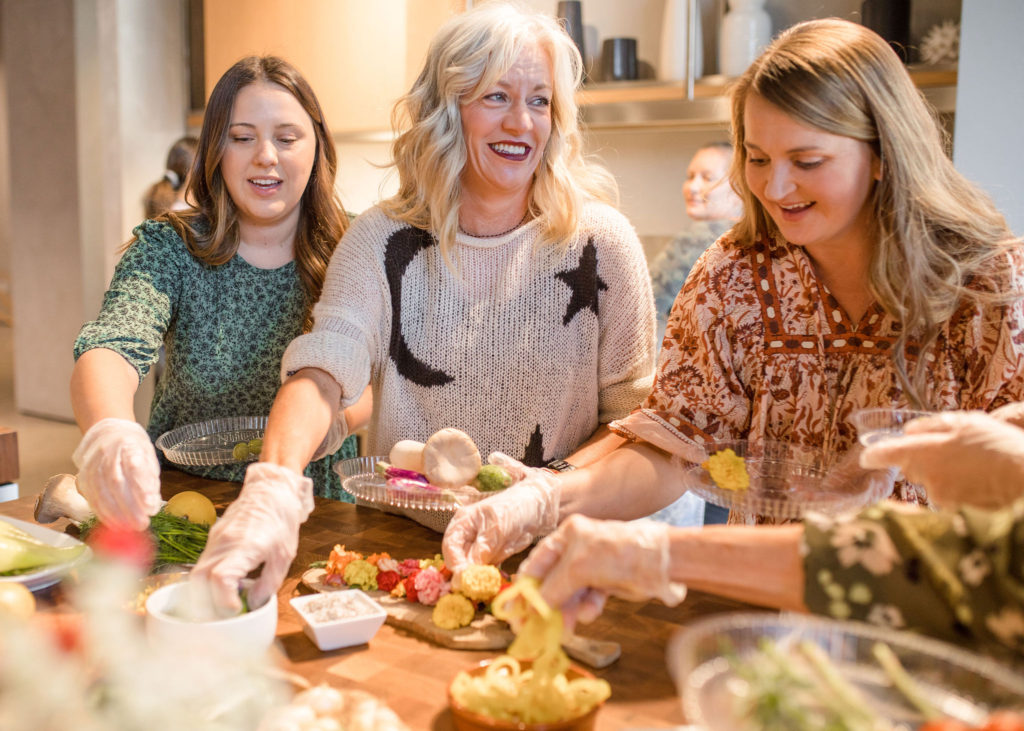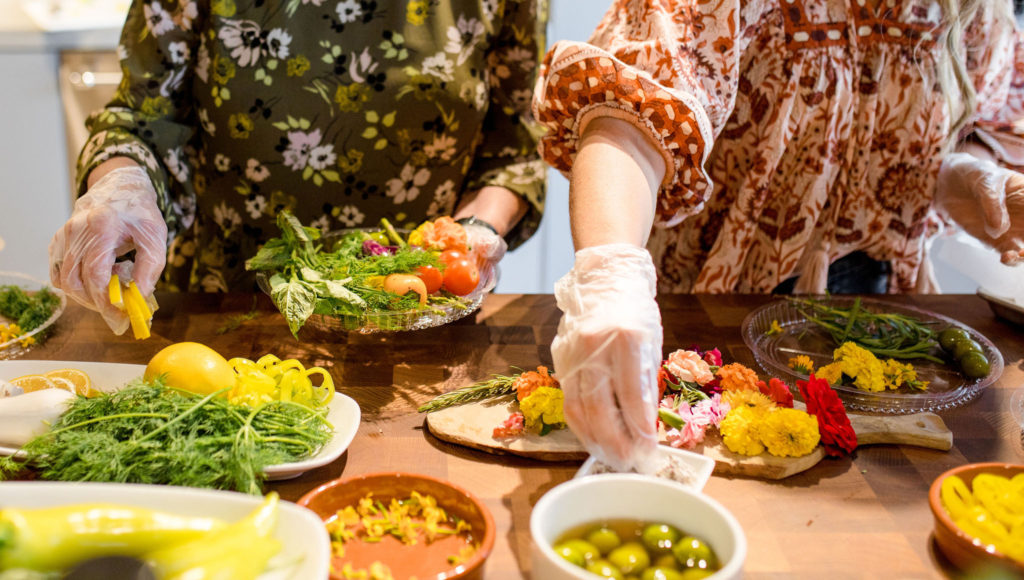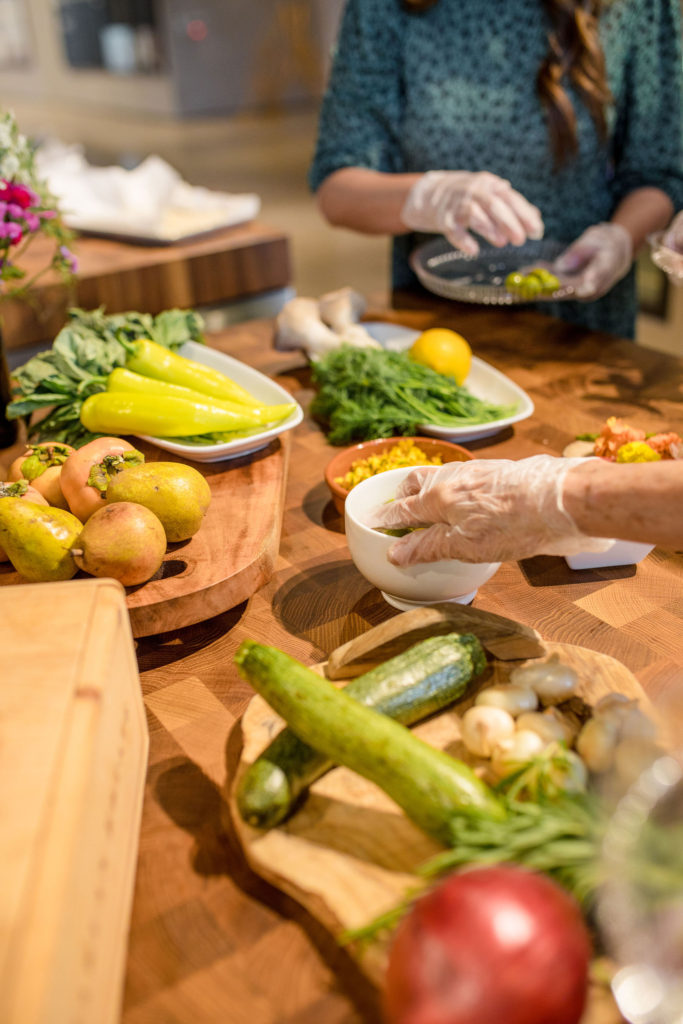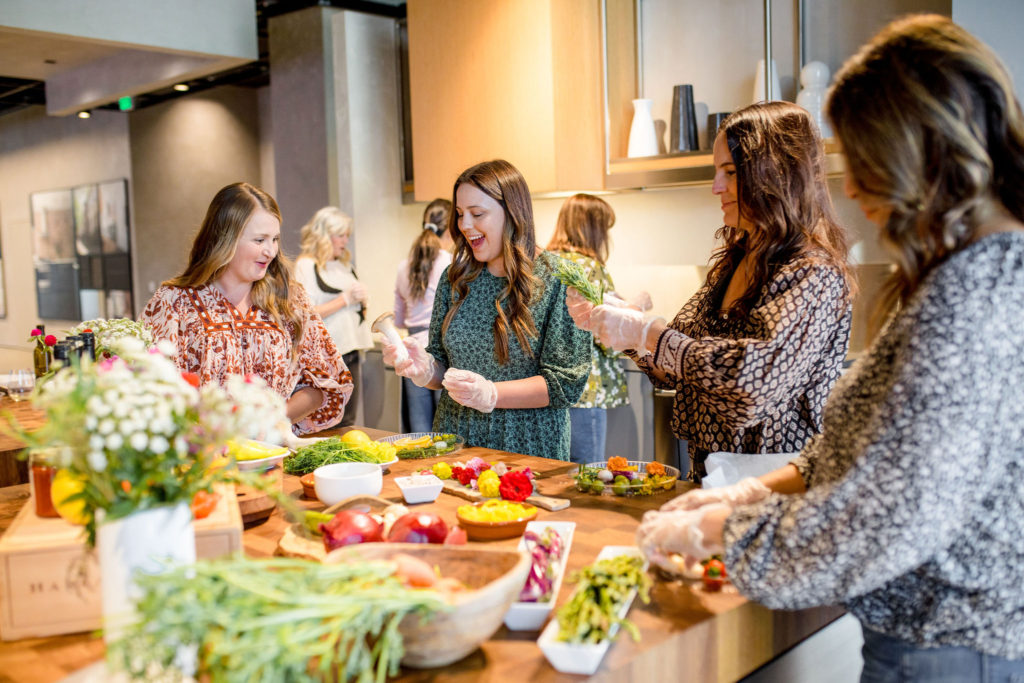 These were my choices! Just a few of my favorite flavors along with some pretty!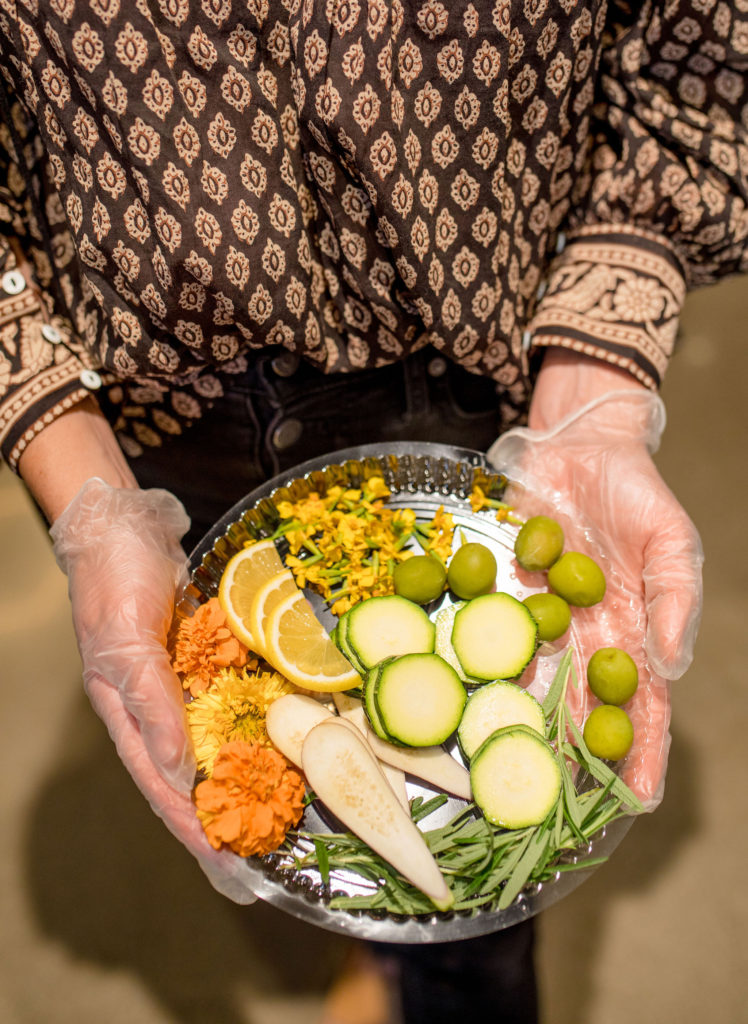 Look at my mom and her pretty design!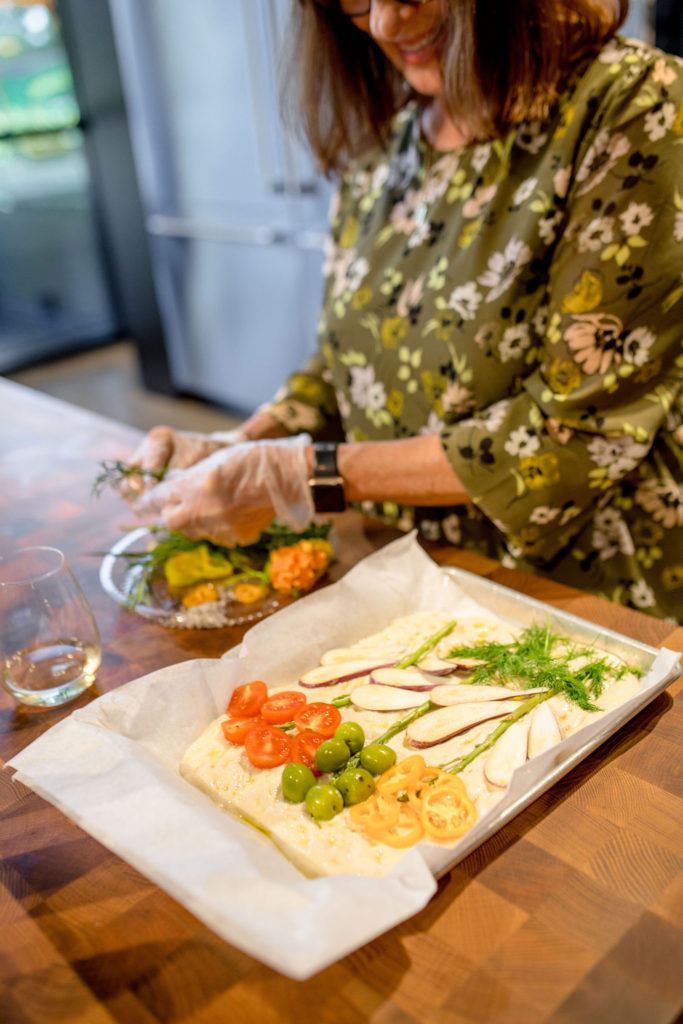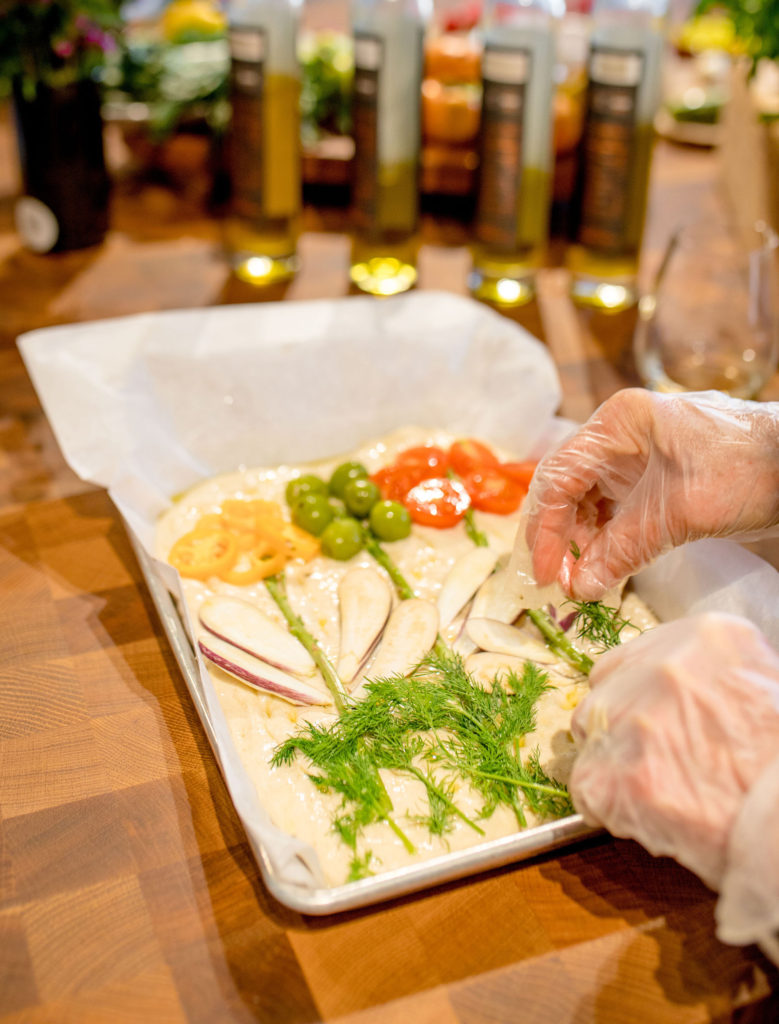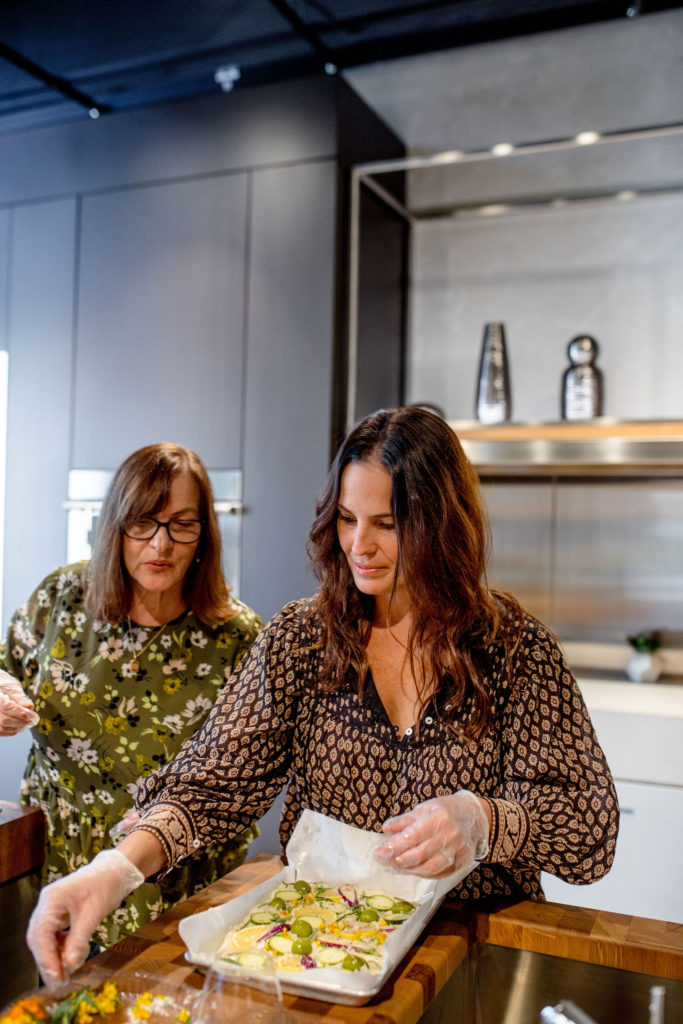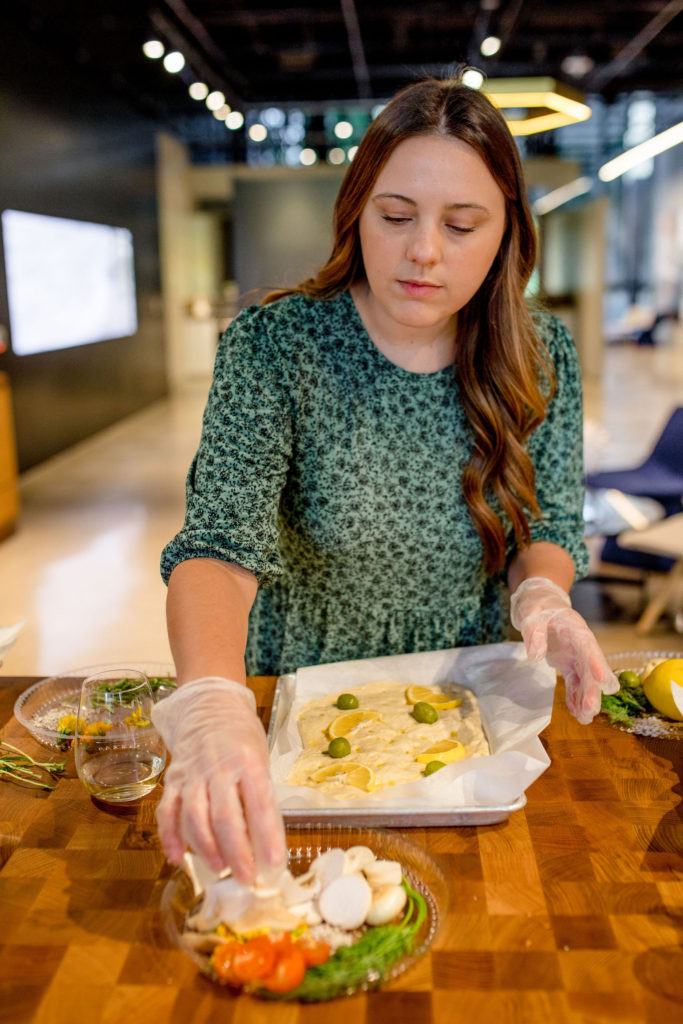 There she is!! My masterpiece, haha!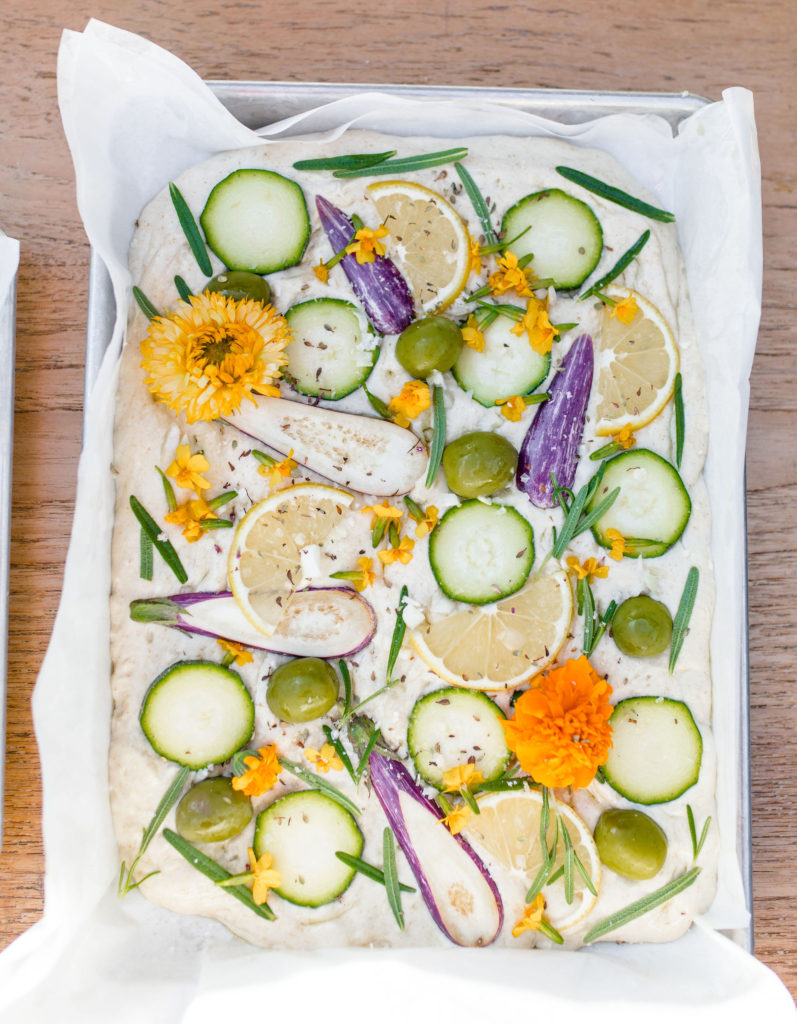 I think that one is Leah's! Love all the fun color!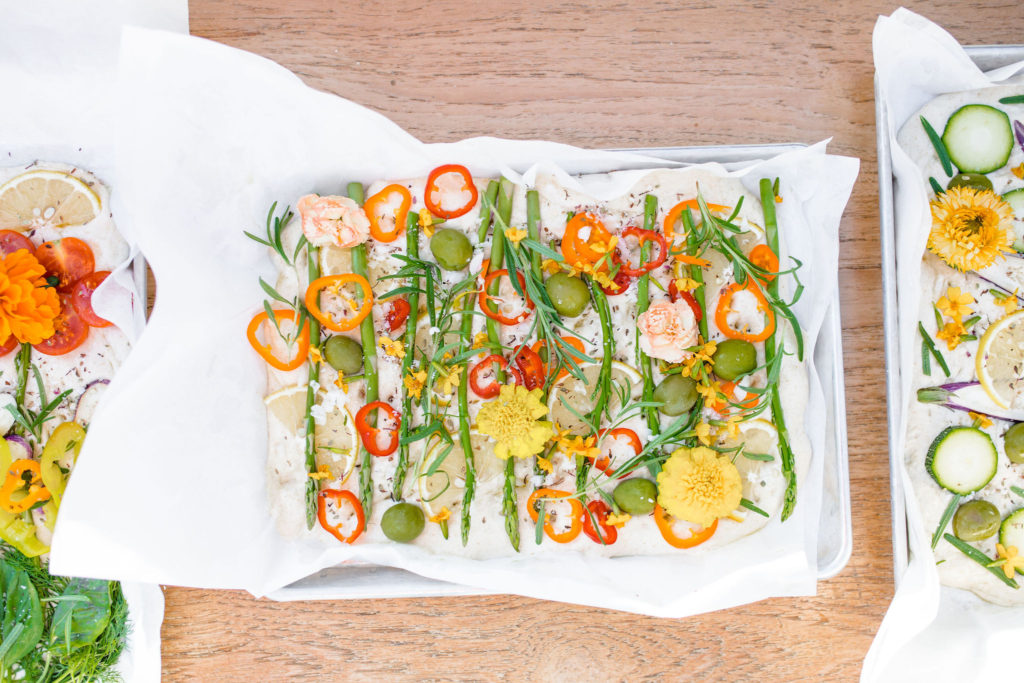 Pretty sure this is Alex from Third & Park's beauty – who stole some of my yellow flowers, haha!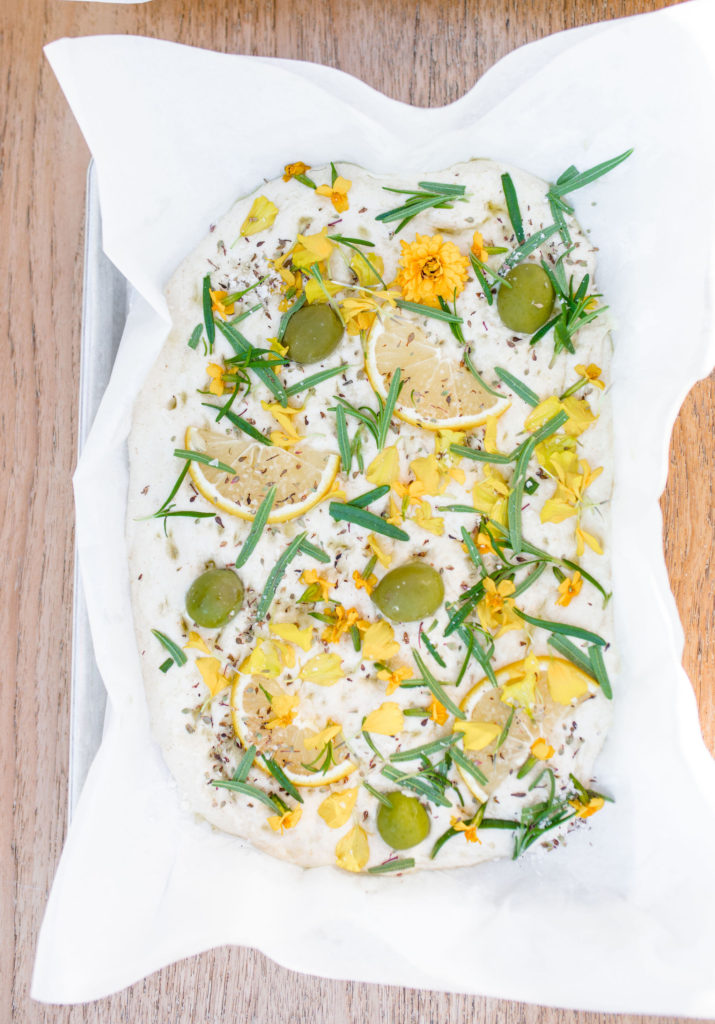 My mom's turned out so amazing!! She did her research first!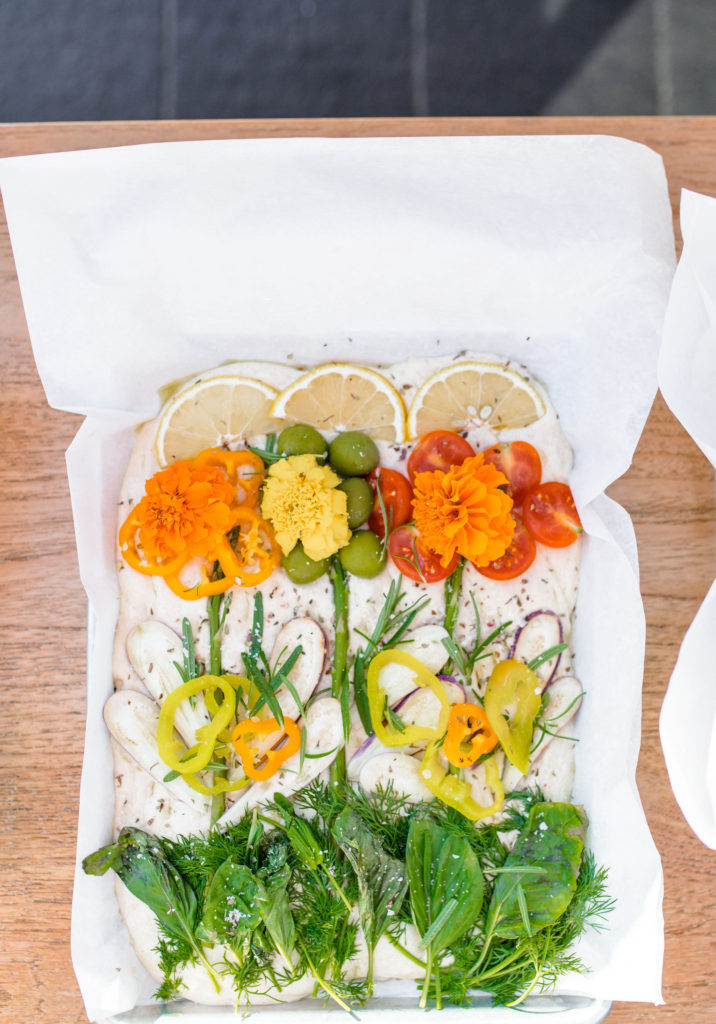 This is Nicole's from The Neutral Knot. Looks like her, Alex, and I had a similar theme… I can see why – those flavors are all so delicious together!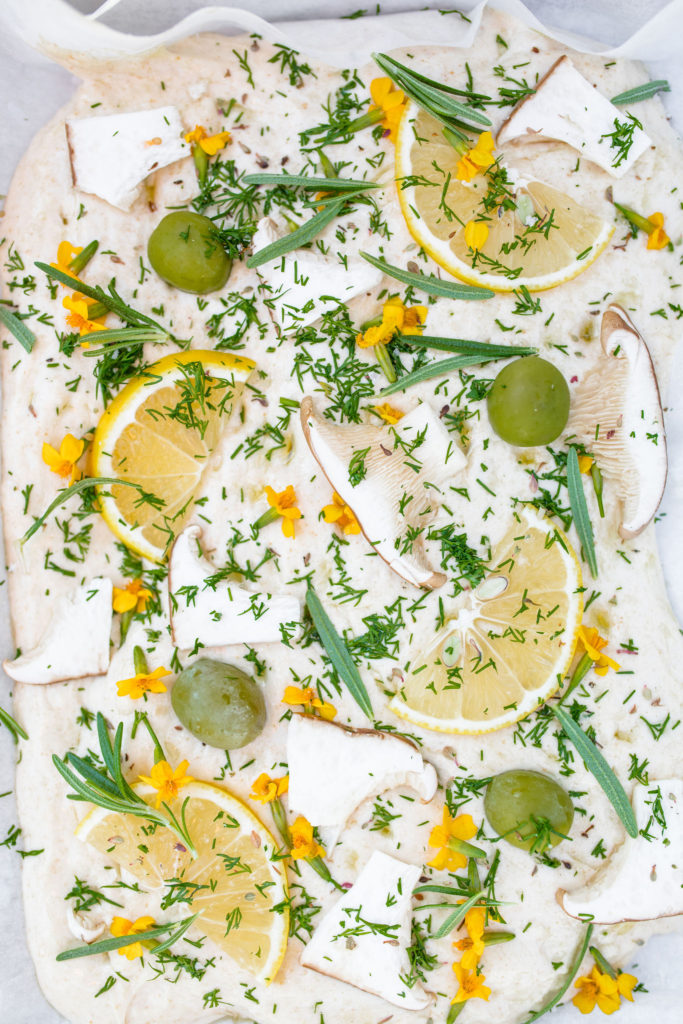 I didn't get a photo of Corrie or Marnie's but this was Jenny's! She was the only one to use fruits; pears and persimmons. We all got to taste this bad boy right out of the oven and drizzled with honey. Omg, it was so good! My mouth is watering right now thinking of it!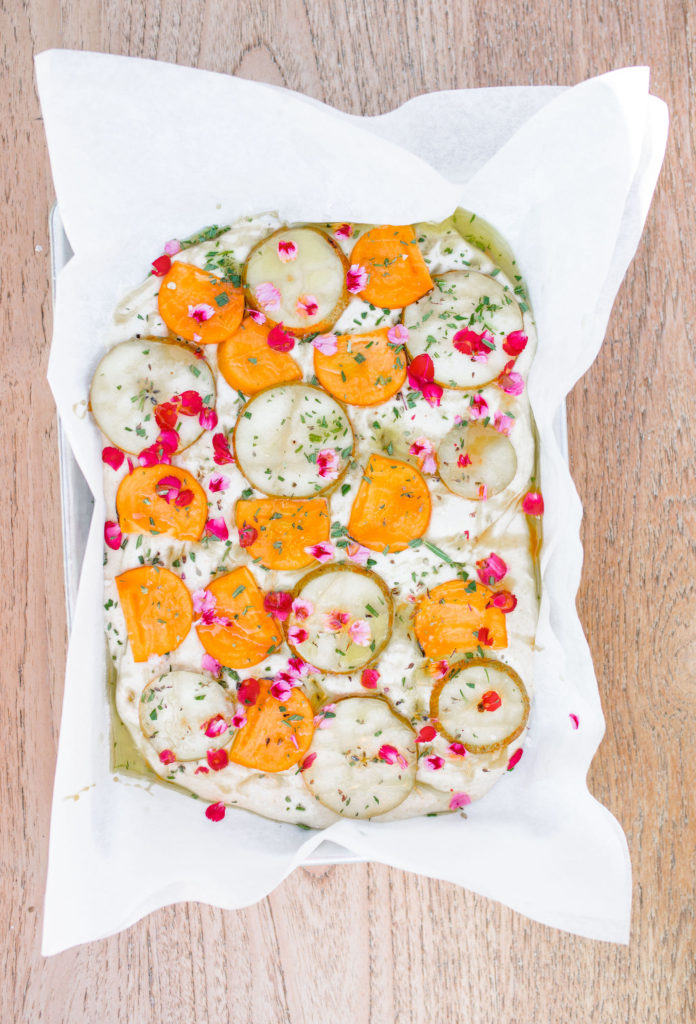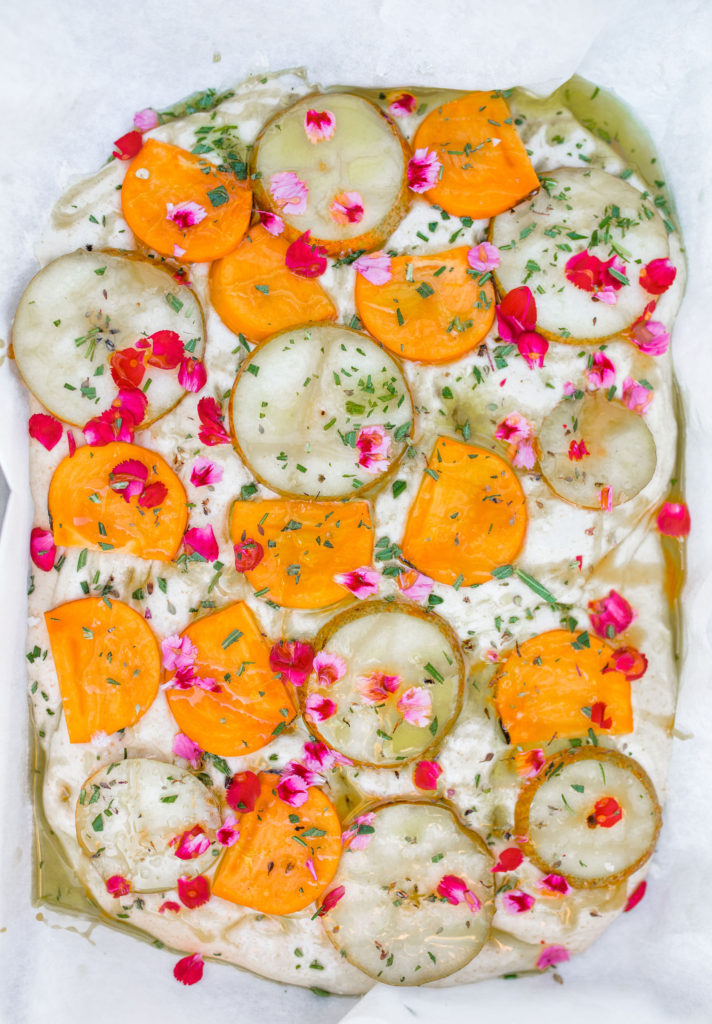 We each got our own oven to bake our breads in. It didn't take too long! And the smell in the air was divine!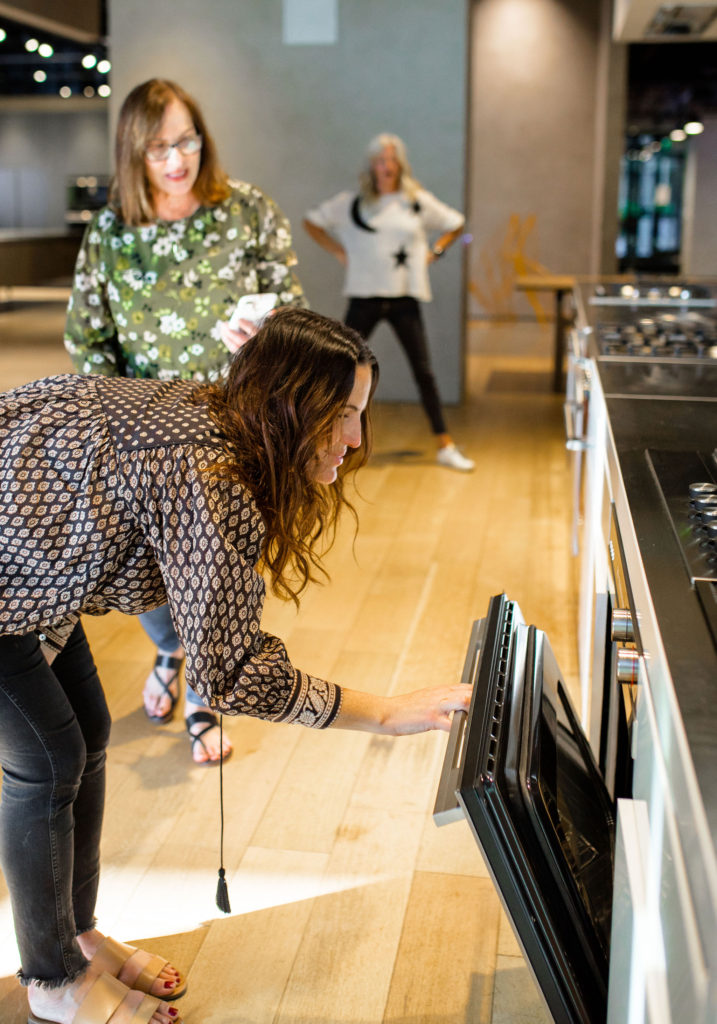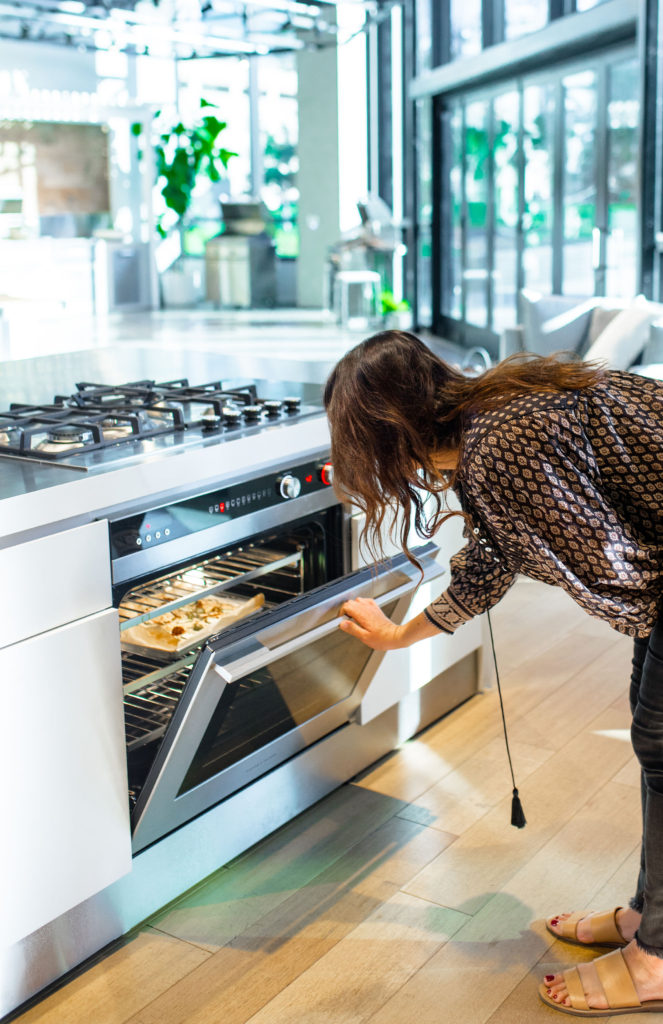 There's that yummy persimmon and pear – seriously SO good!!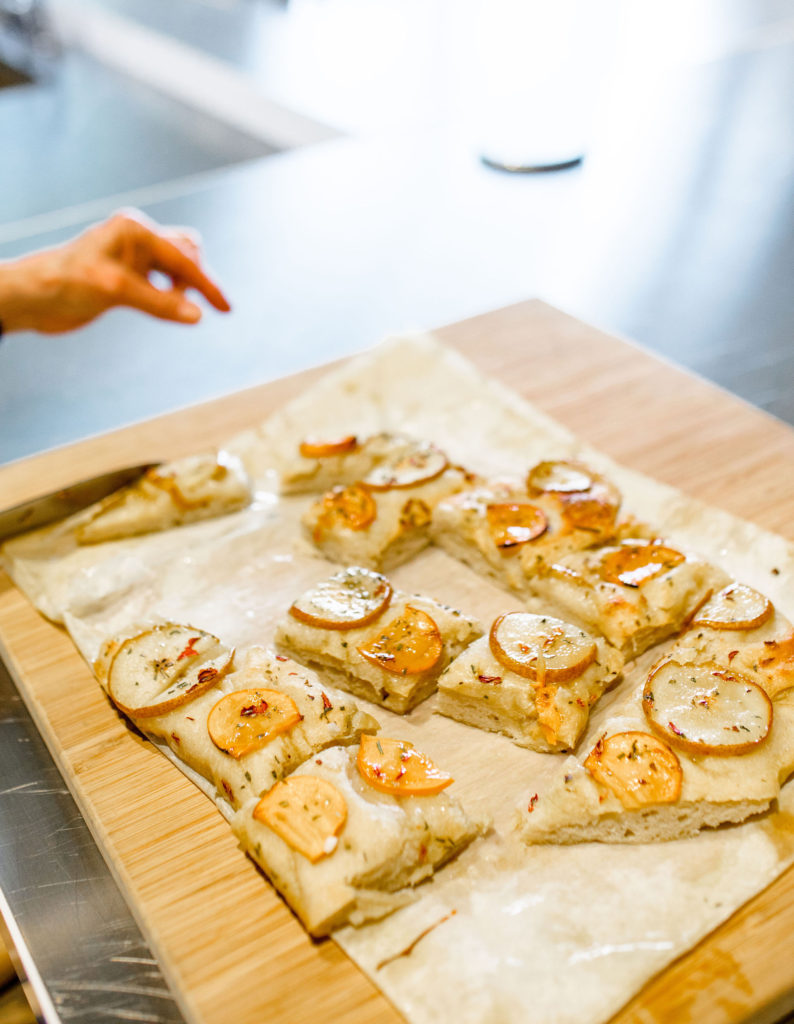 We had so much fun!!! I highly recommend this for a girl's day or night! Plus, you get to eat all the bread after – who can say no to that?!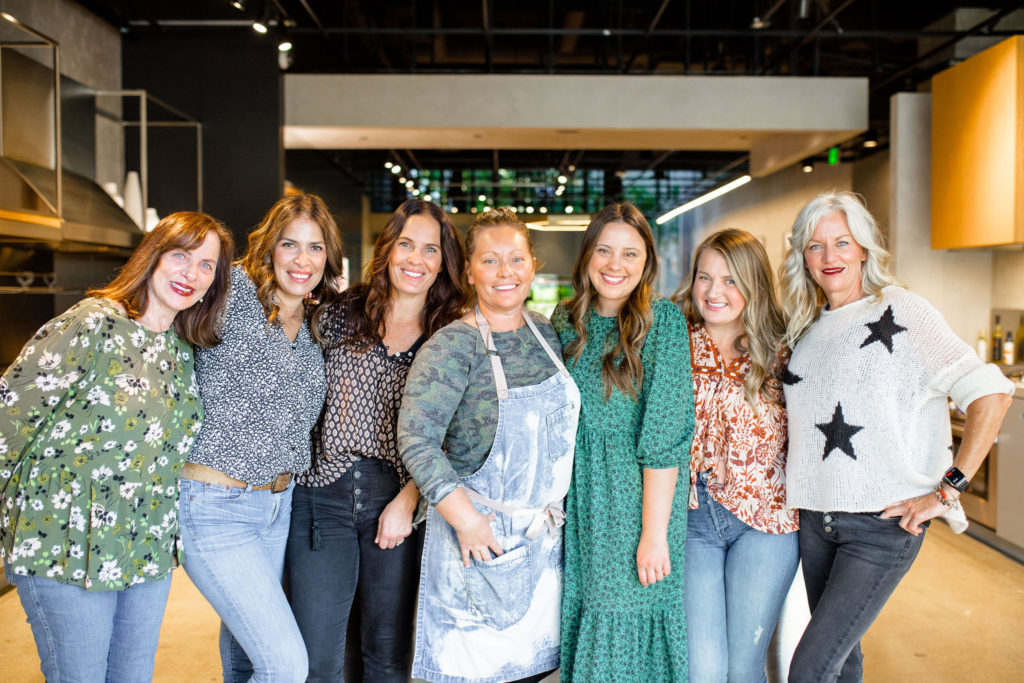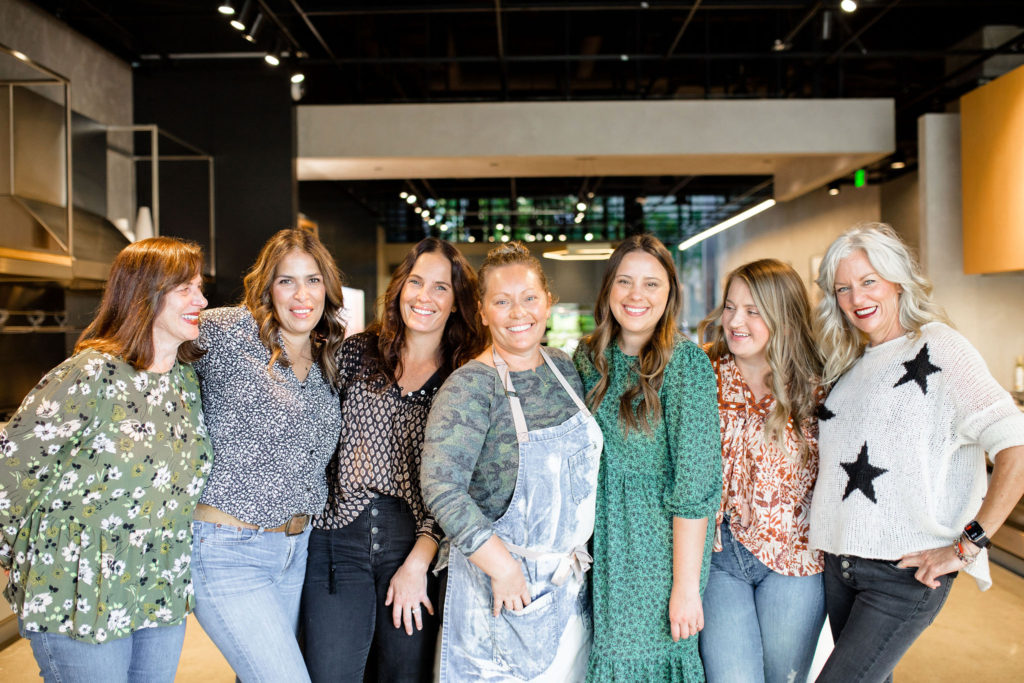 Thank you, Jenny!!!! If you are interested in hearing more about all the delicious items Jenny is cooking, head to her website here!
xx
Jacquelyn