The 4th of July is just a little over a week away! Can you believe it's already here?! Obviously things are going to look a little different this year, but we have all the inspiration you need for that! Social distancing at it's best… A front yard celebration is where it's at, and lucky me got to team up with Pottery Barn to make it happen!
Keep scrolling to see how we made sure to make this 4th of July special with all the pretty photos from Jessica Lynn Photo. You can also shop the post at the very end!!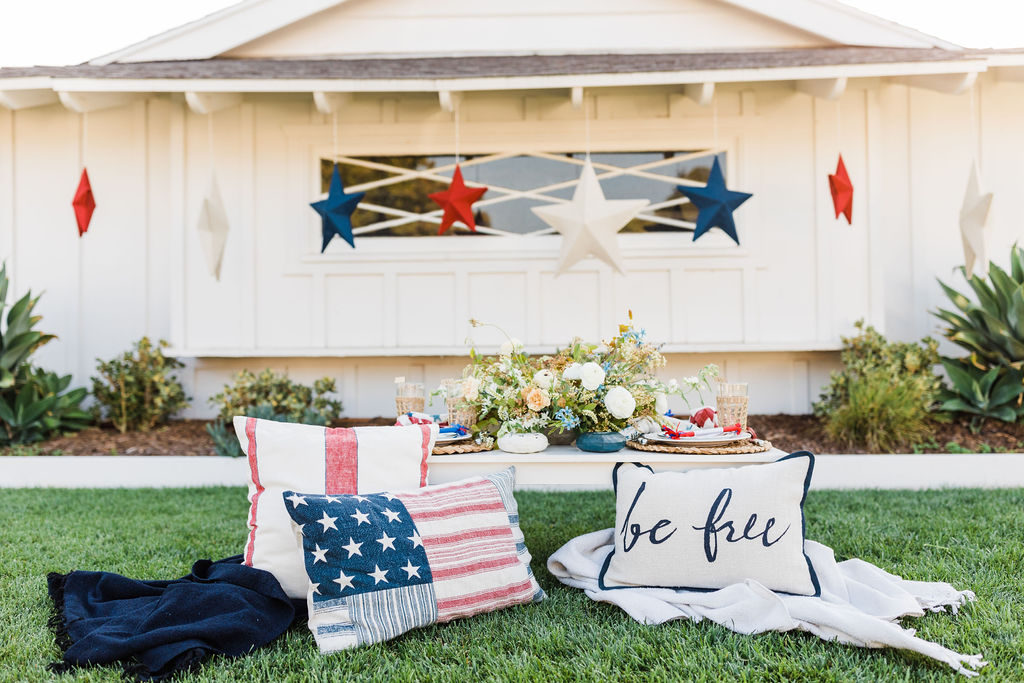 It all starts with an invite! Or in this case a flyer to hand out to your neighbors! This cutie is by David and Leanna, styled with the sweetest red, white, and blue hearts from Pottery Barn and sparklers from Tops Malibu.
A block party can be socially distanced and fun all at once! Plus, fireworks are much better viewed on the front lawn in my opinion – especially when you have neighbors like me who go all out!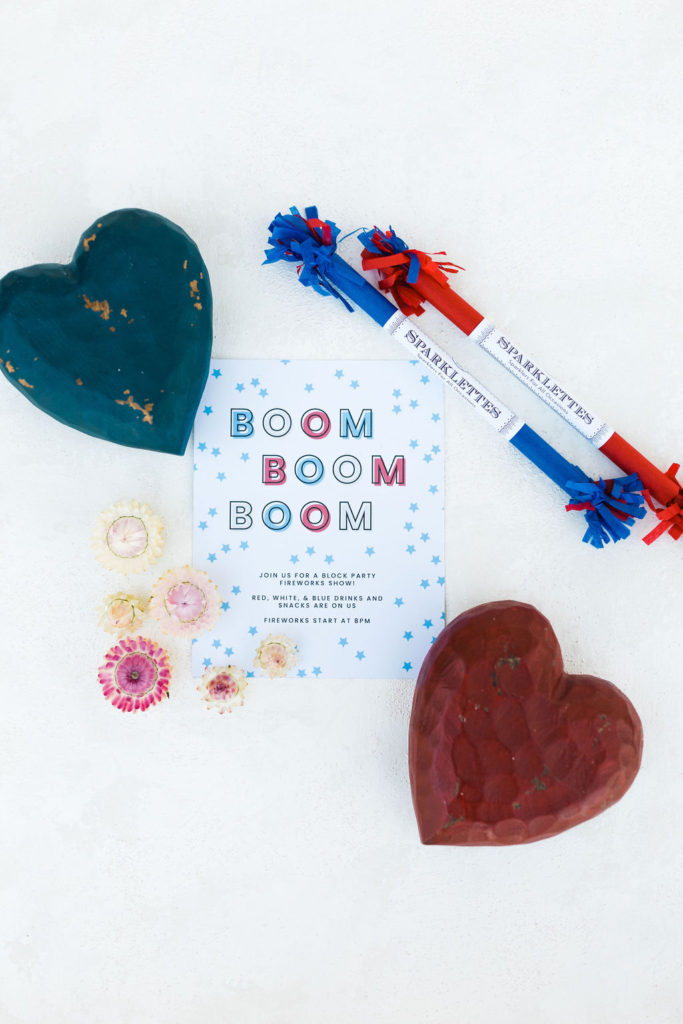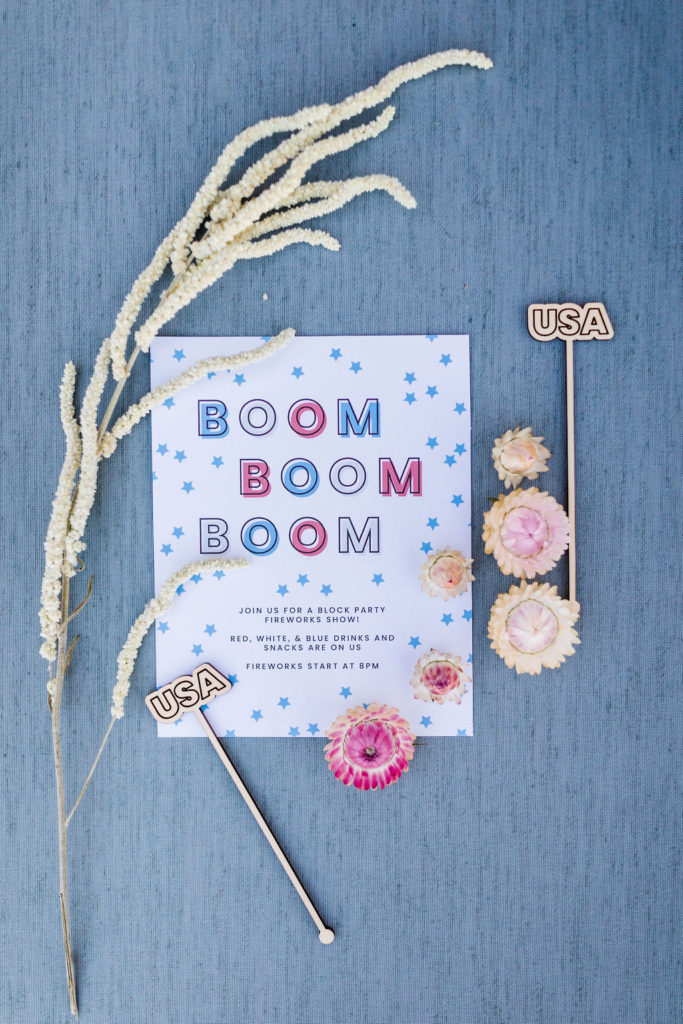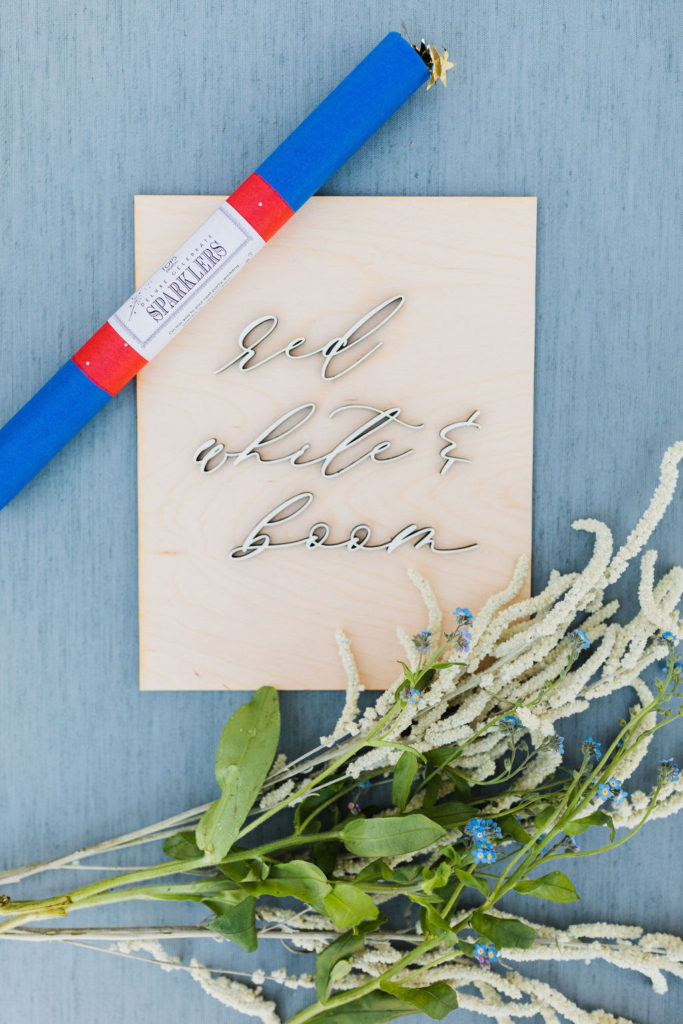 I started my decorating with these beautiful hanging stars! They come in the classic red, white and blue and look so amazing on the front of my house! My favorite feature? They light up at night! So you know they will be sparkling on the 4th all night long!!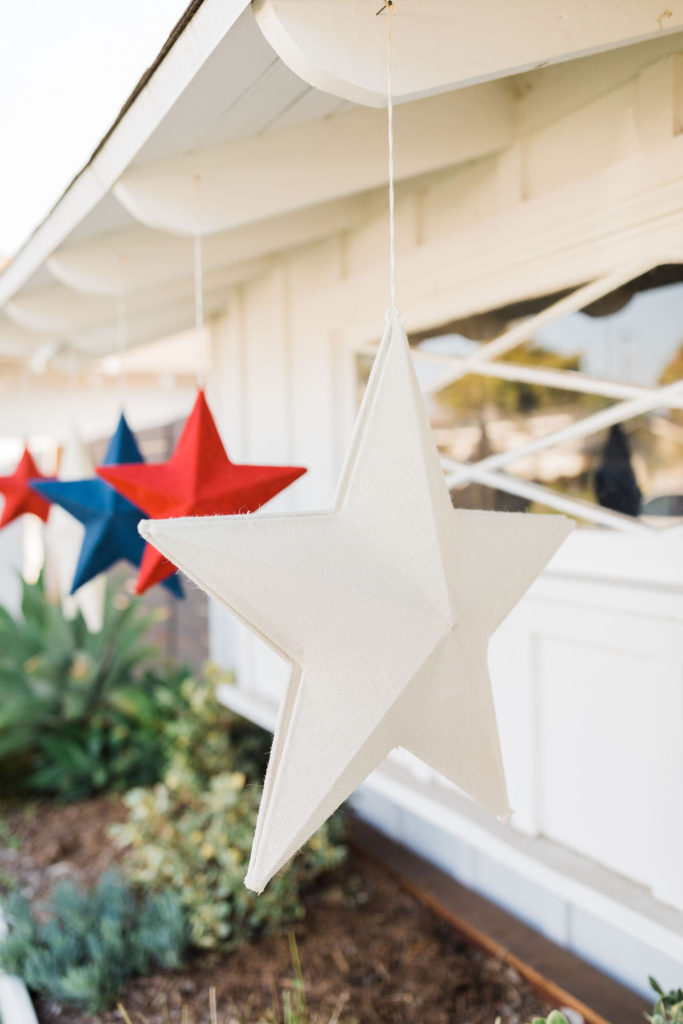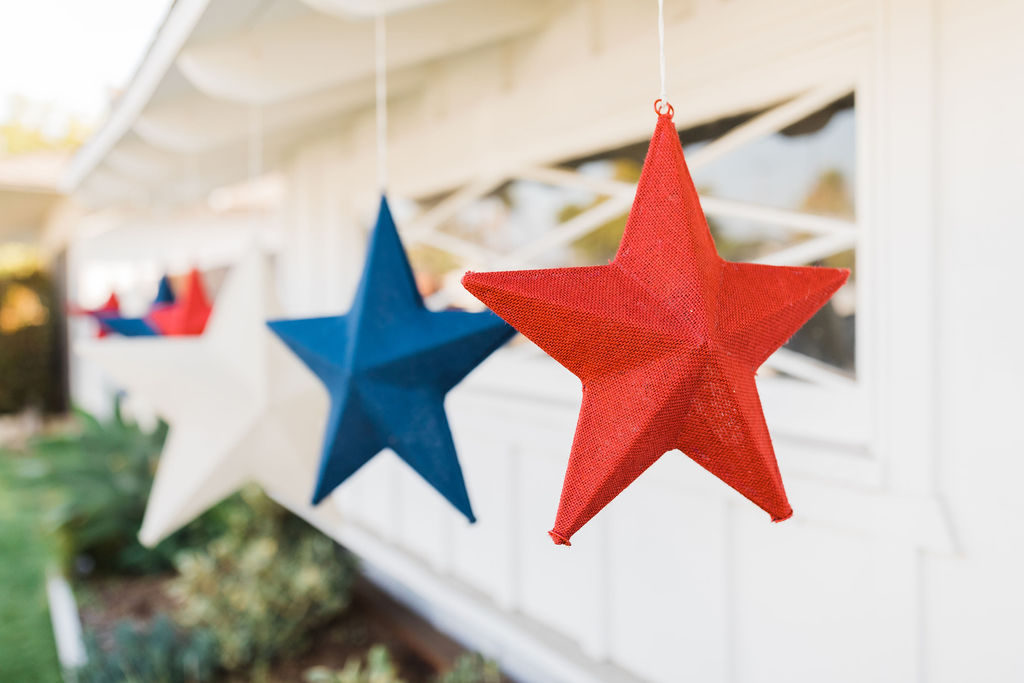 I set up an outdoor table on our front lawn. A small table set for four, just enough for my husband and I and our sweet friends Alex and Justin. Just a casual low table from Pottery Barn Kids with all the cute decorative pillows from Pottery Barn and my favorite blankets form Gunn & Swain.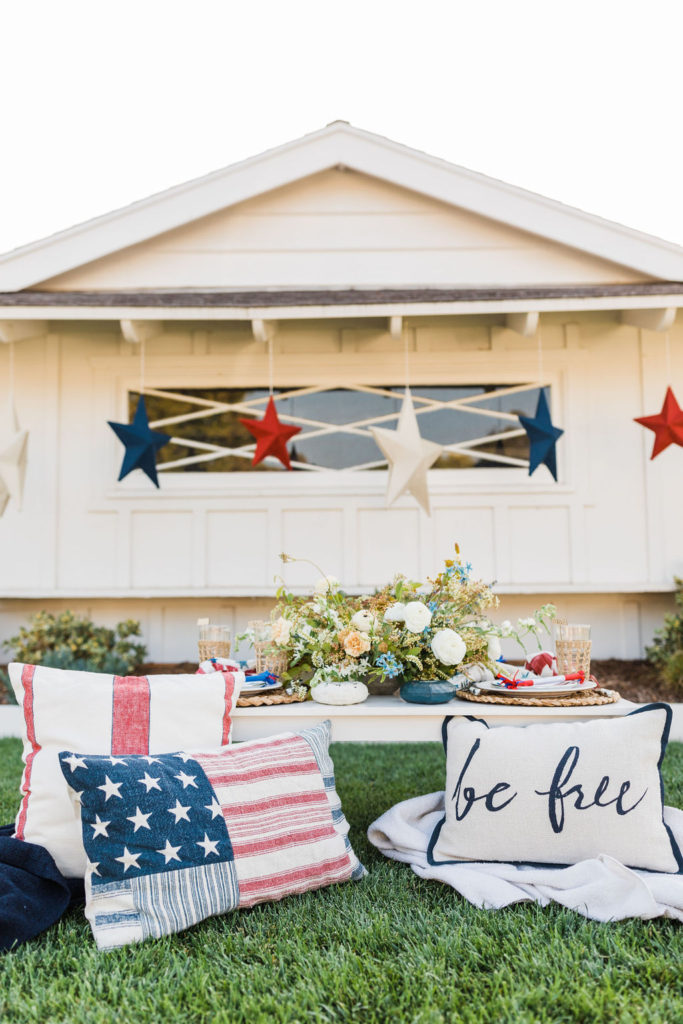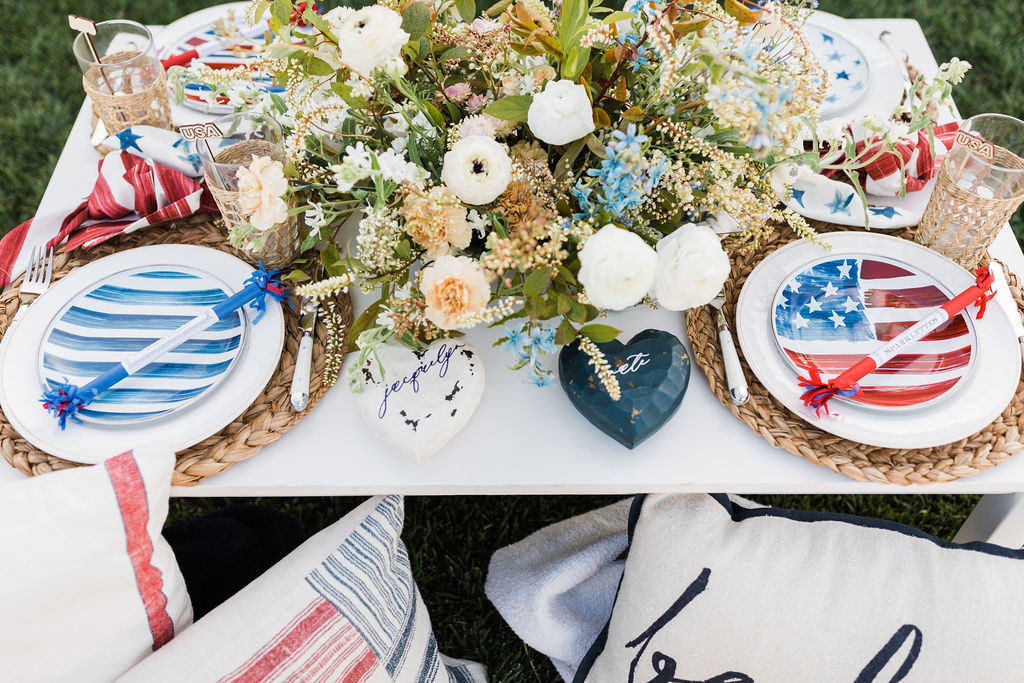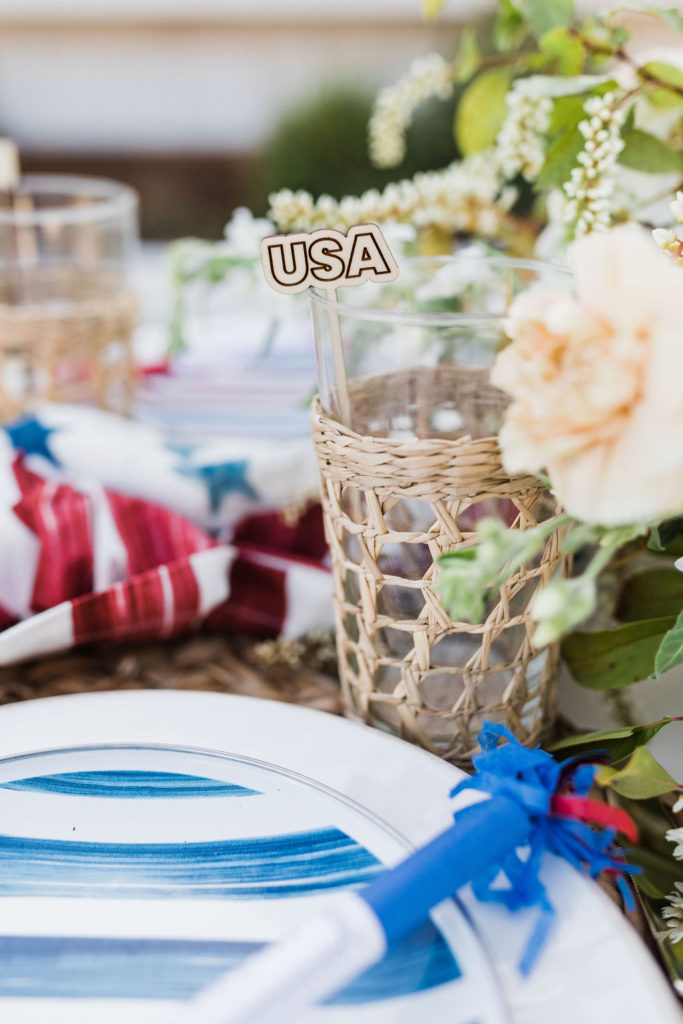 I'm sort of obsessing over this set up – so patriotic and fun! This Americana watercolor set is so cute, I layered it over Pottery Barn's white melamine plates and hyacinth place mats.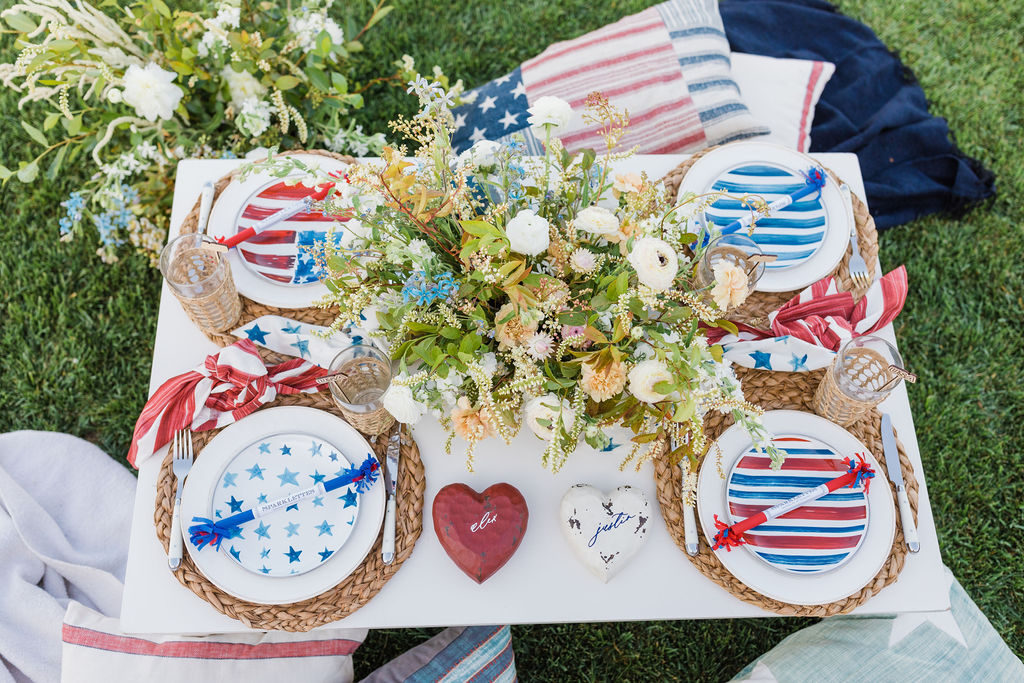 I love the coordinating watercolor Americana napkins from Pottery Barn and their Cane glassware. You know I love some seagrass, especially with a cute cocktail stirrer from David & Leanna! And of course sparklers from Top's Malibu are a must at every place setting!!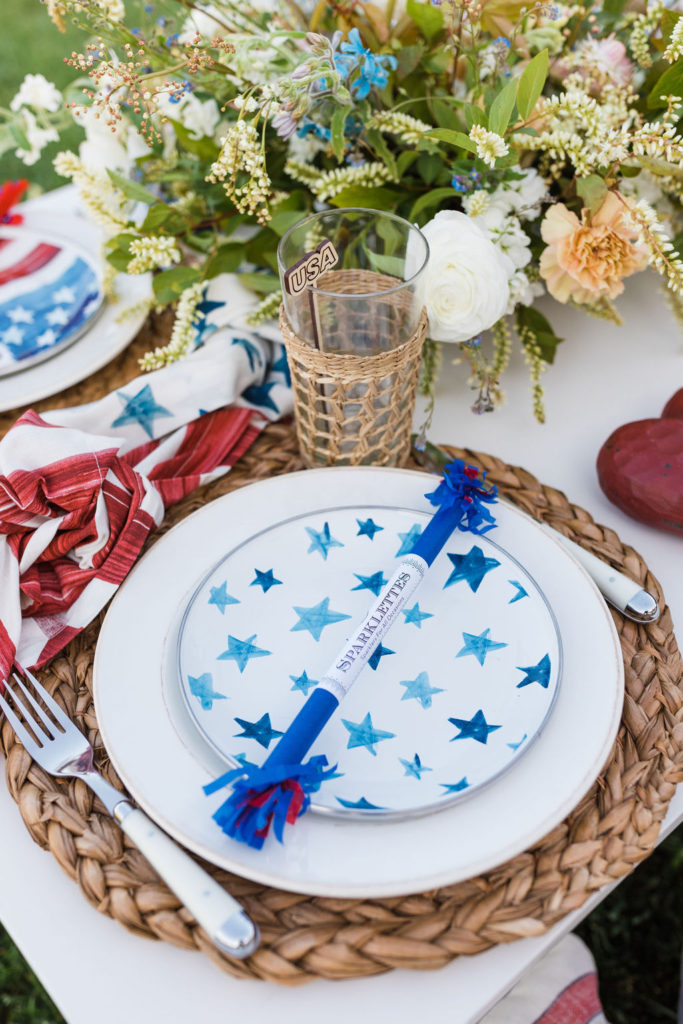 A few overhead shots to capture that patriotic goodness are always a must!!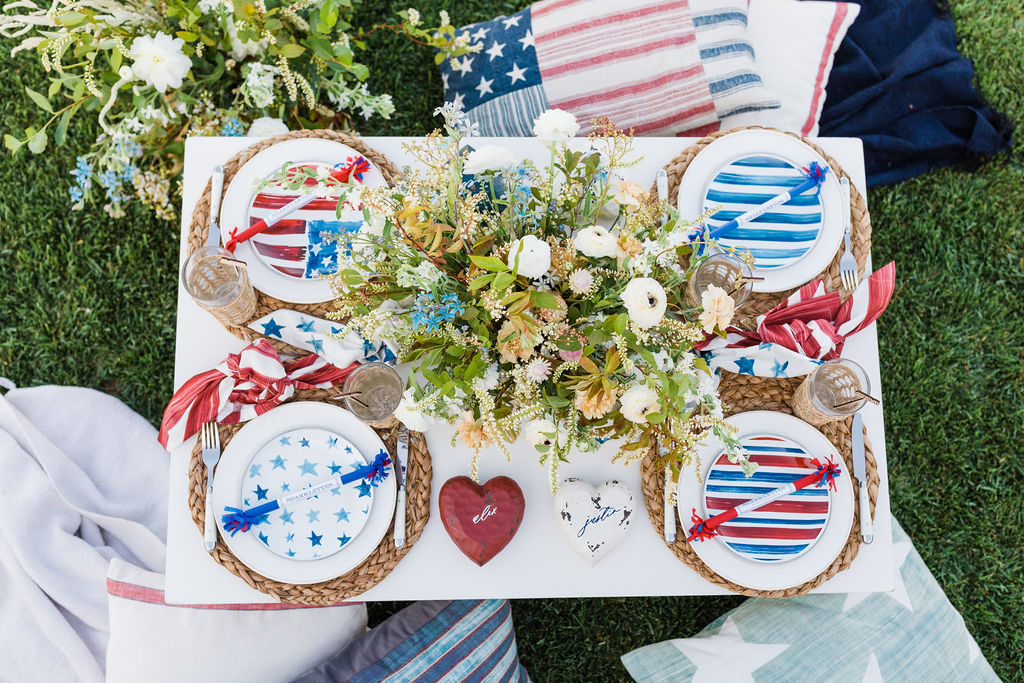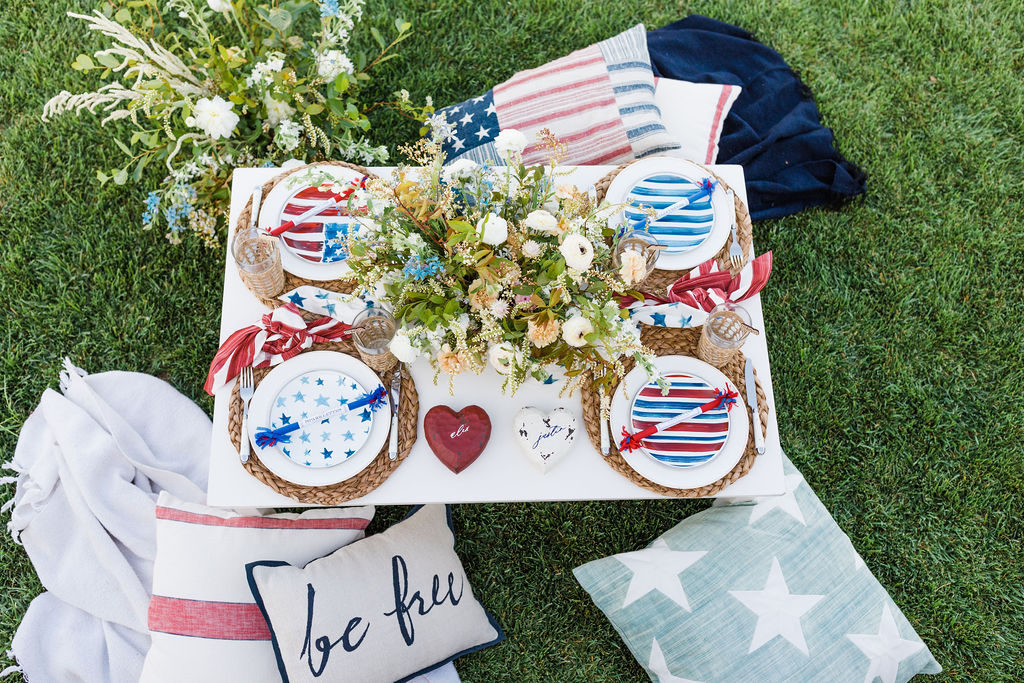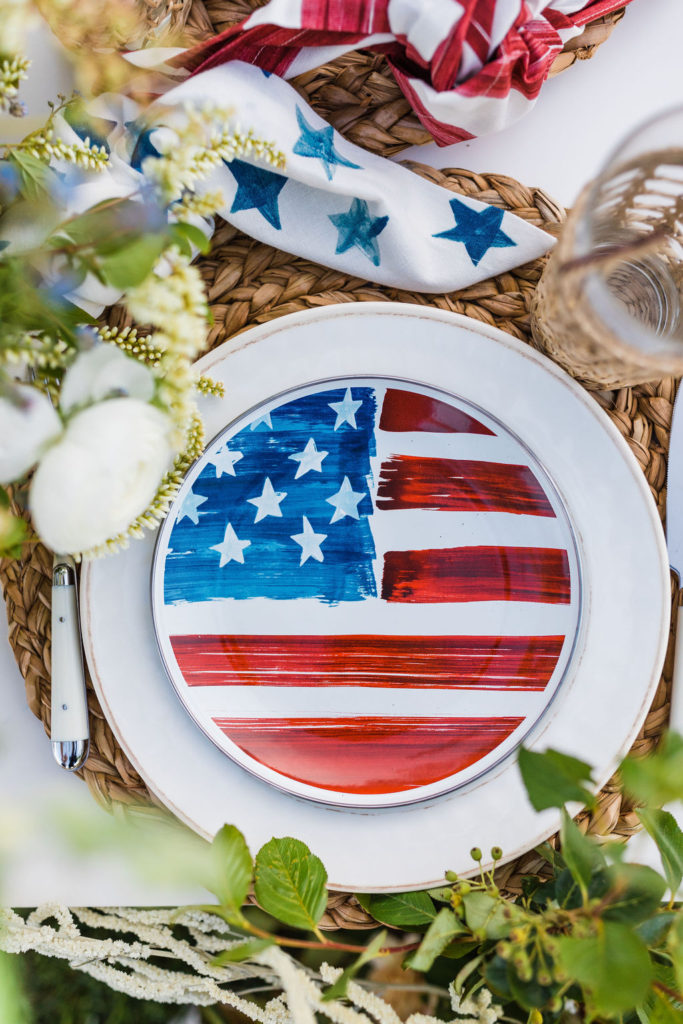 Loving this set up!!!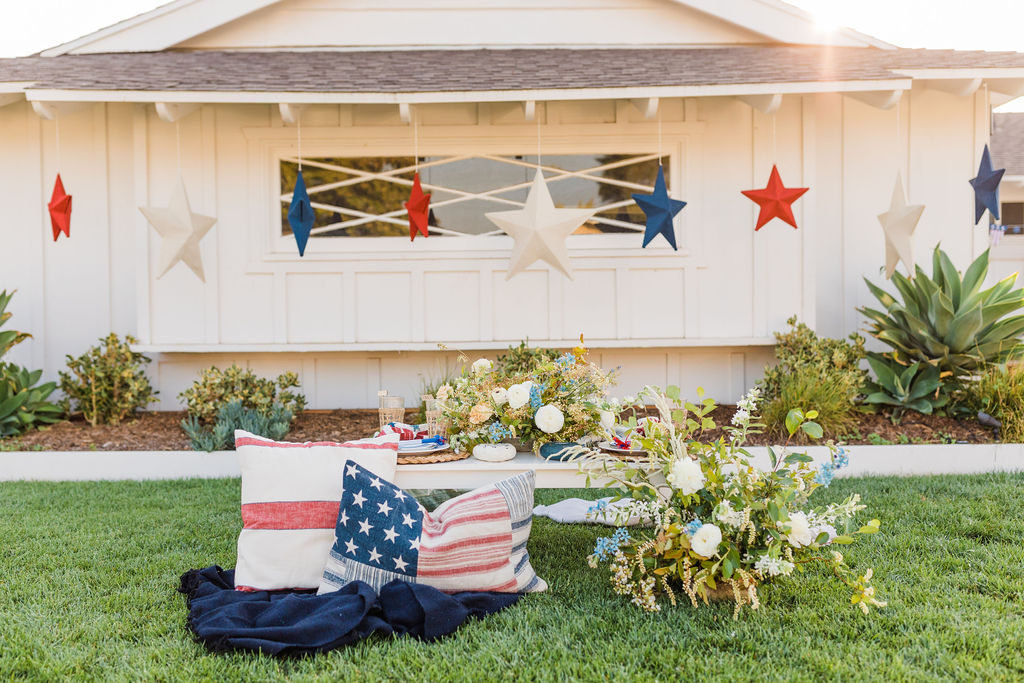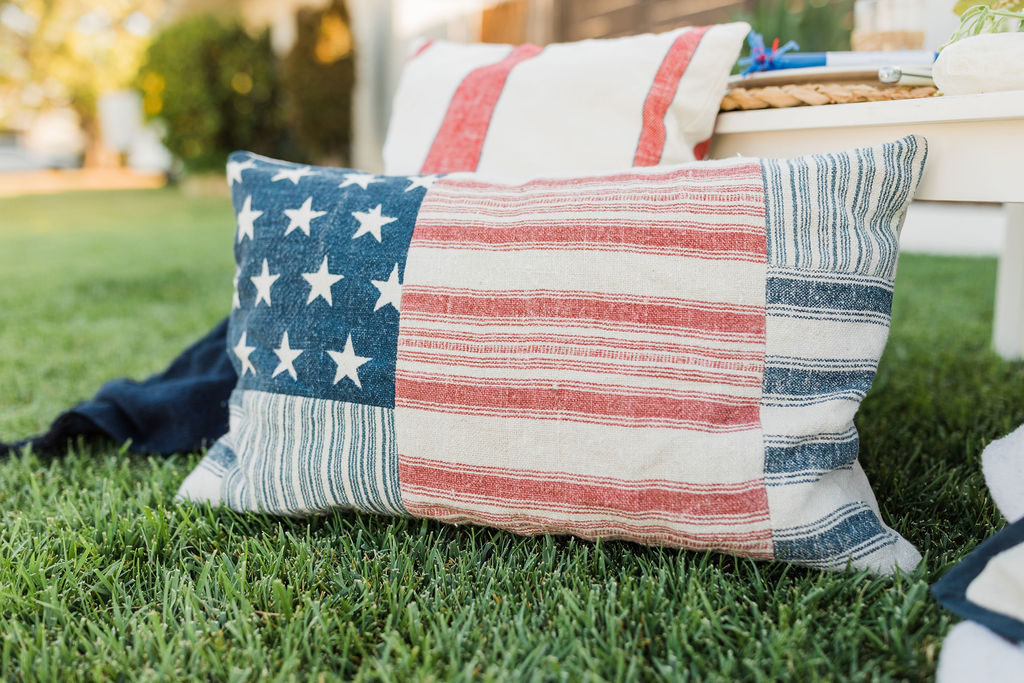 How pretty are these flowers from Third & Park?! We veto'd the red and went with pretty neutrals and just a touch of blue. They turned out so perfectly!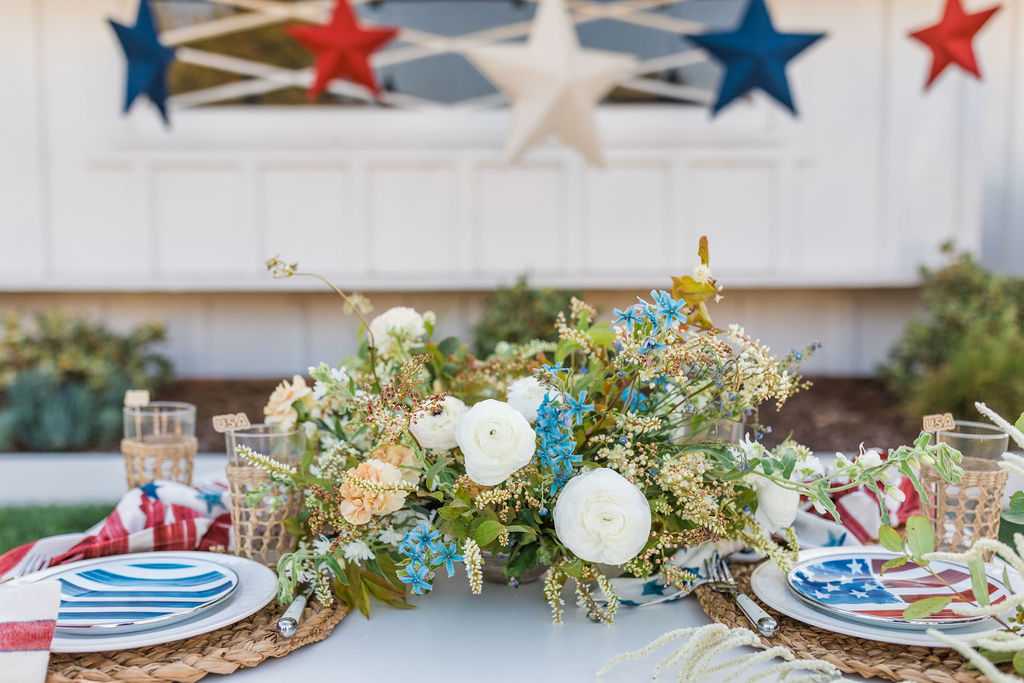 One of my favorite details was using those adorable wooden hearts as place cards! David & Leanna made stickers of each guest's name to put on them. Isn't that a fun way to add a little personalization?!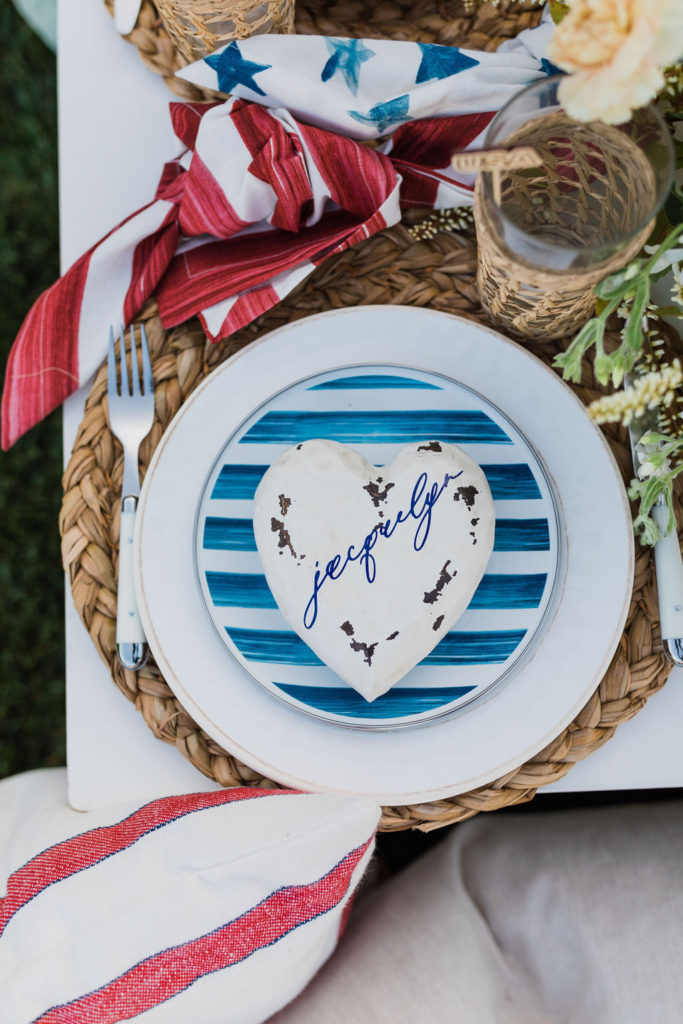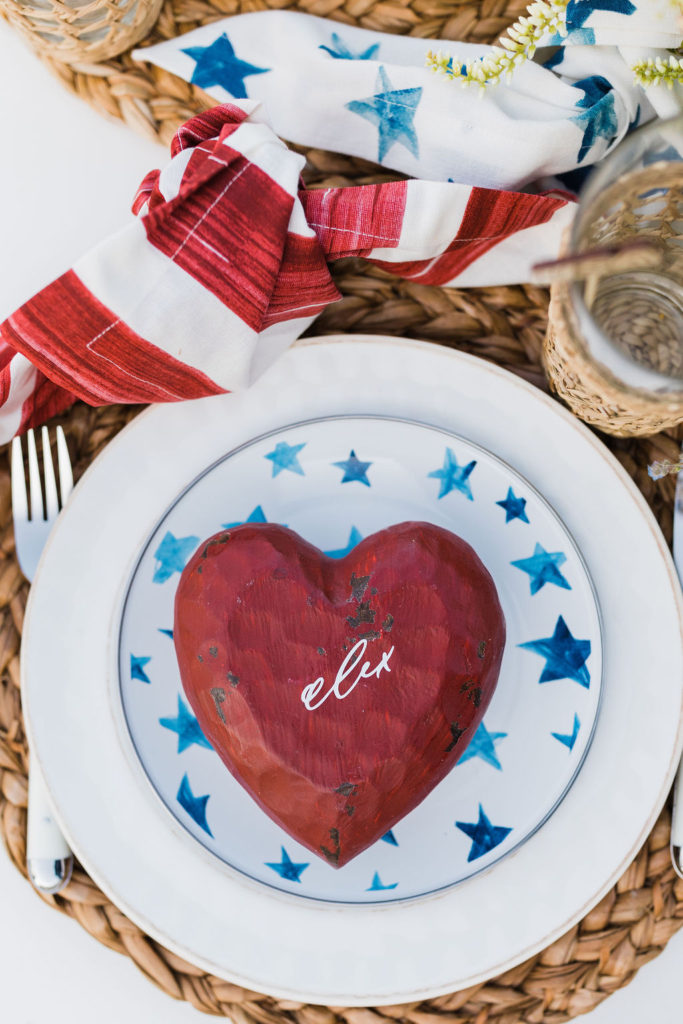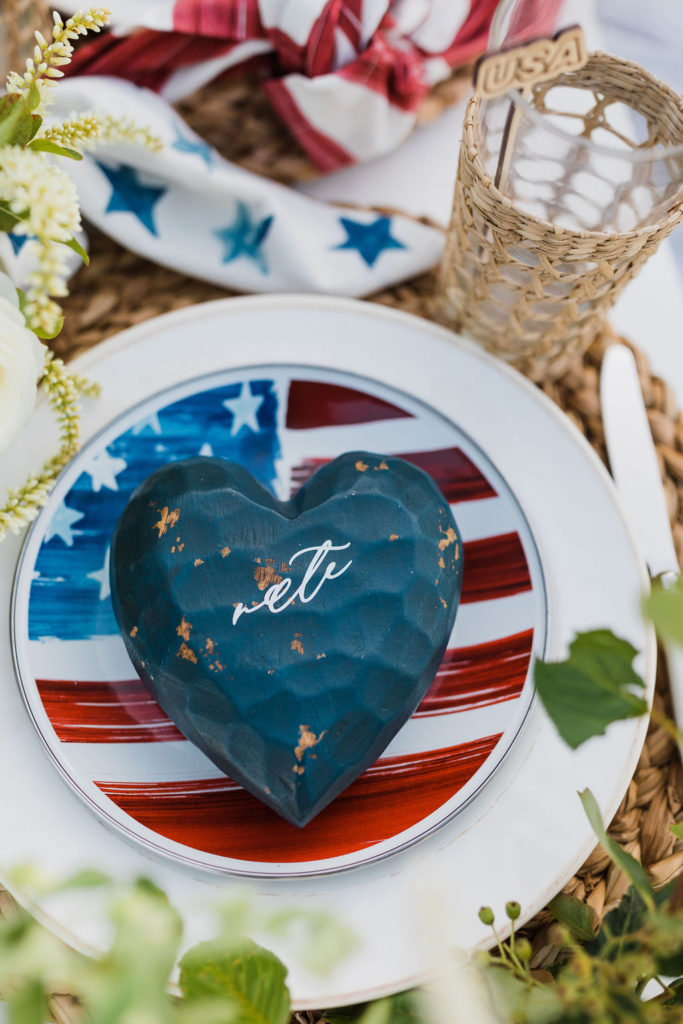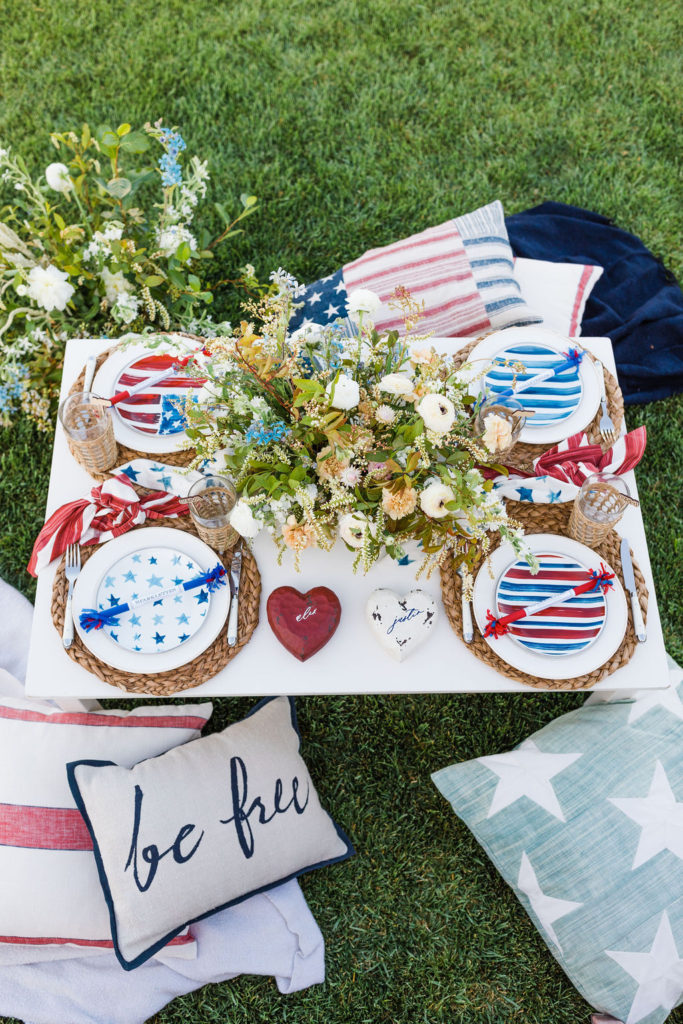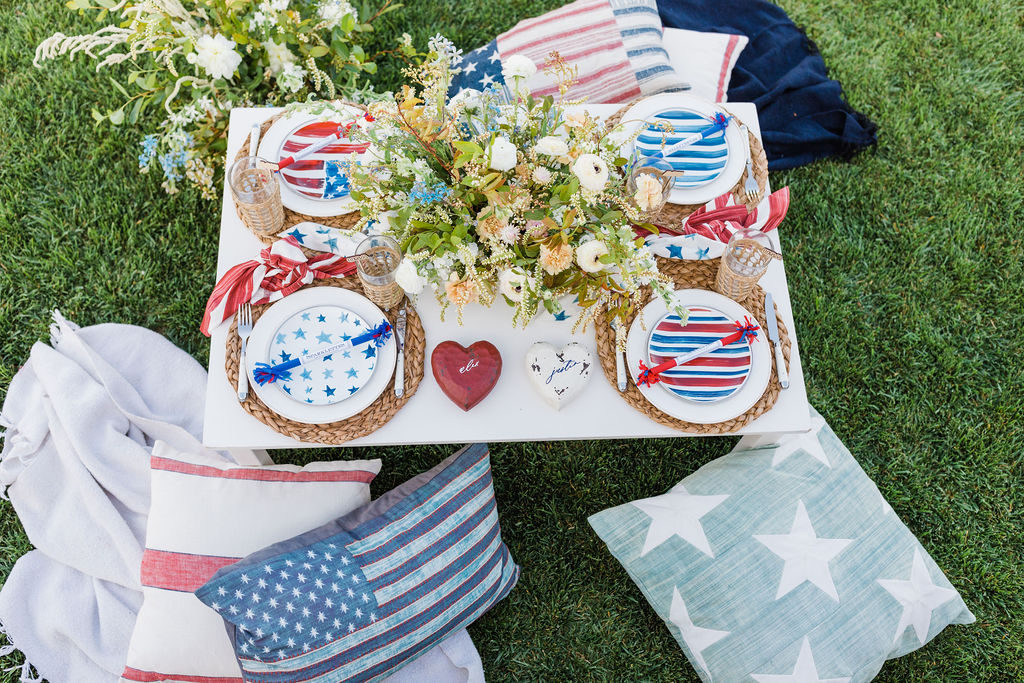 You didn't think I'd stop there did you?! We also added decor to my front porch! I love this party banner from Pottery Barn that I strung along the front of the porch area. I also used their decorative pillows on my front yard furniture. With the addition of a few more beautiful floral arrangements from Third & Park, I'd say we are looking pretty good over here….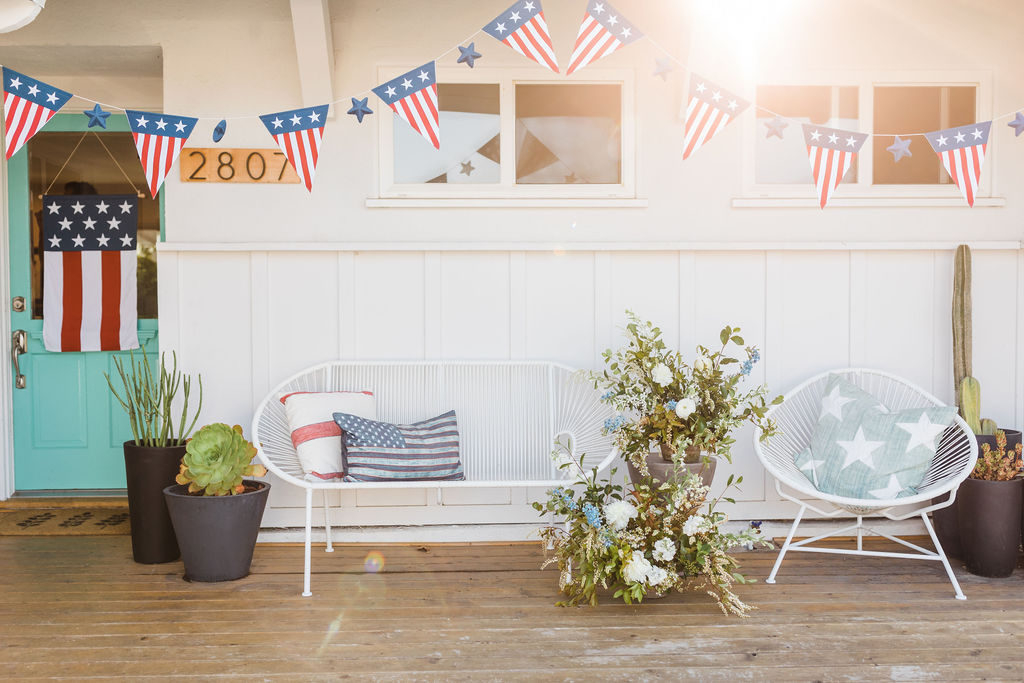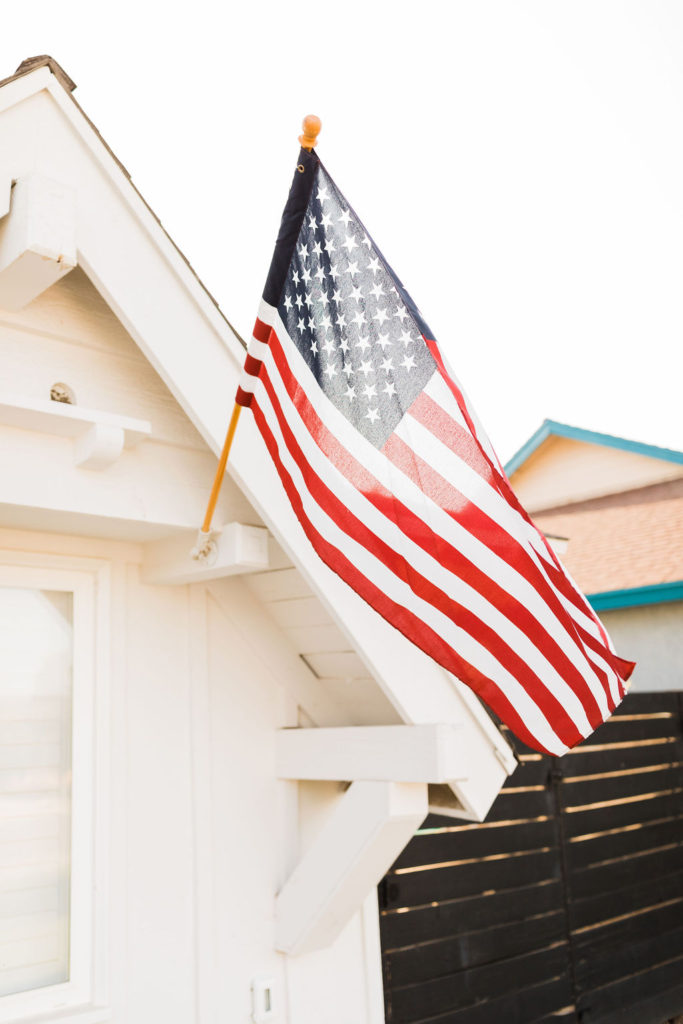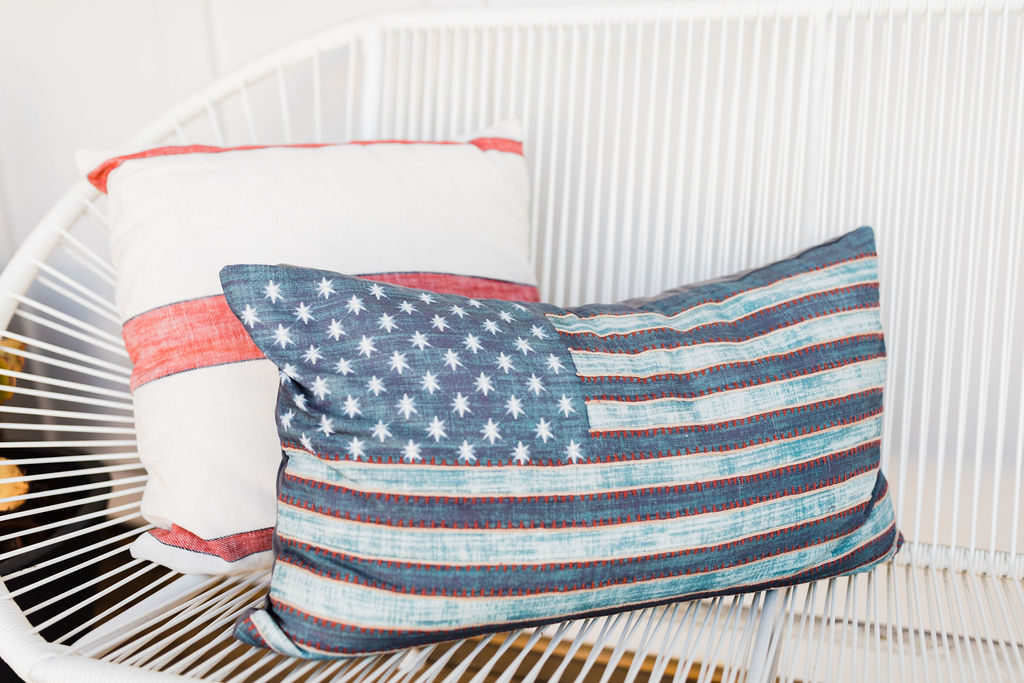 I dressed up my front door with vertical banner, it's the perfect spot for it!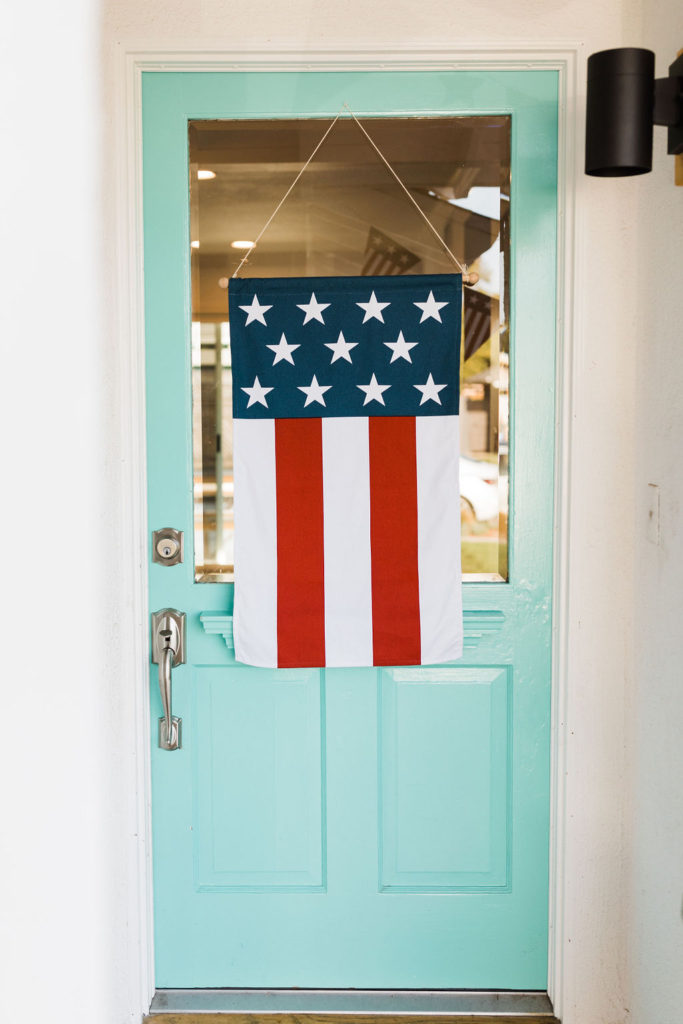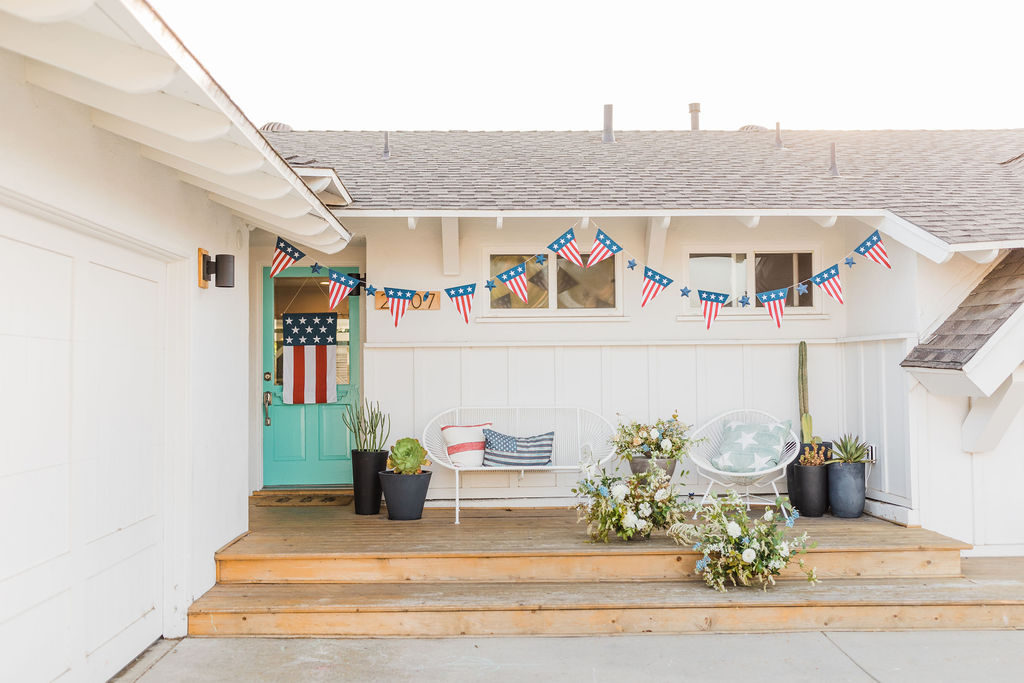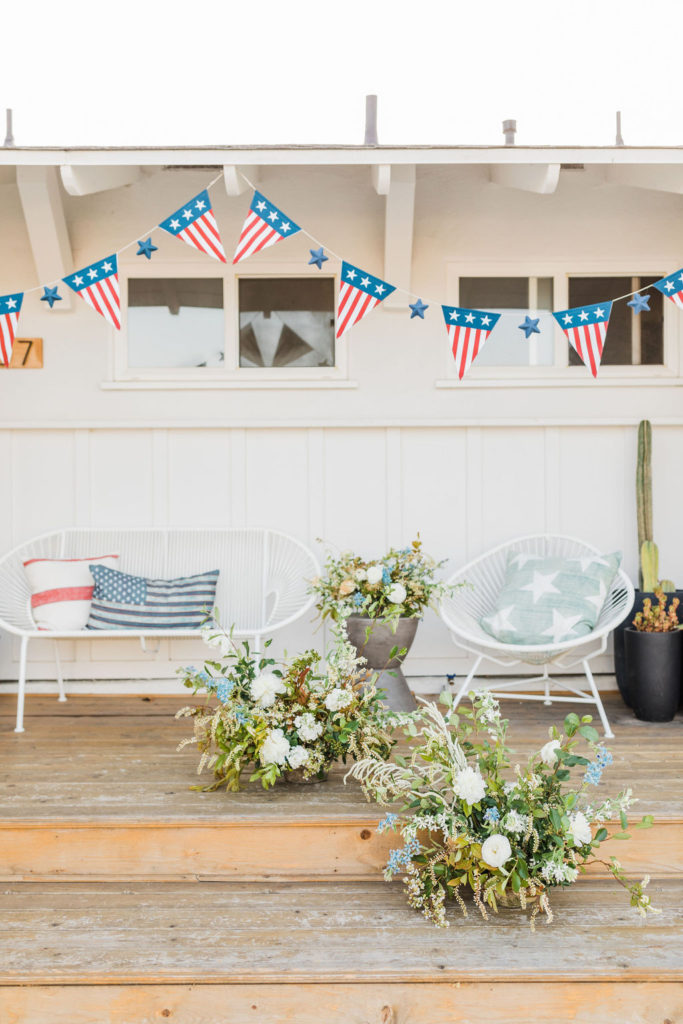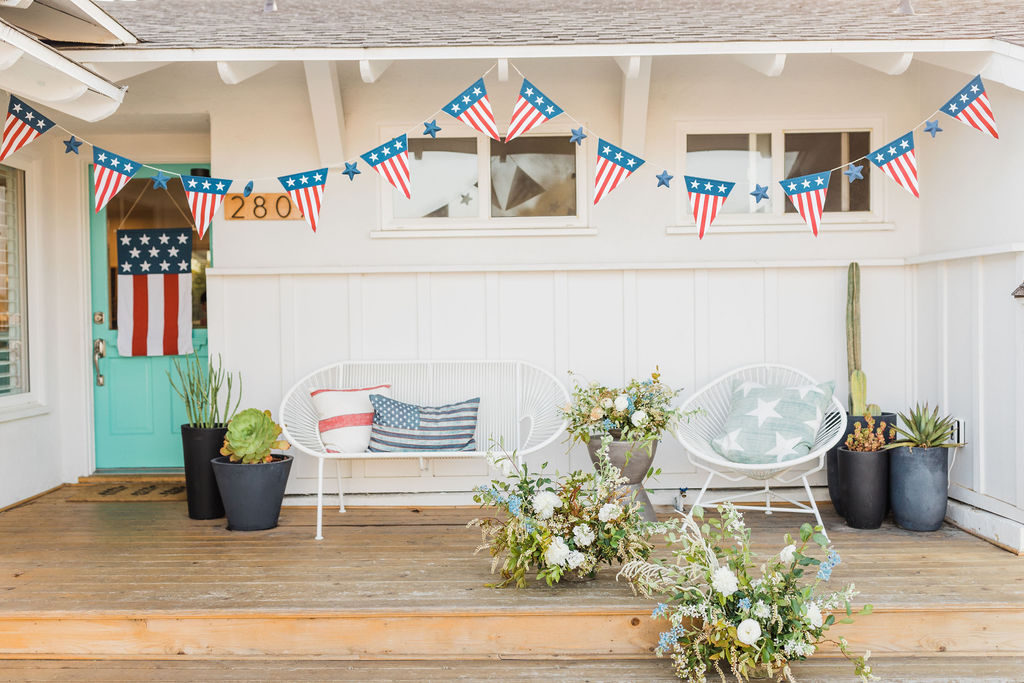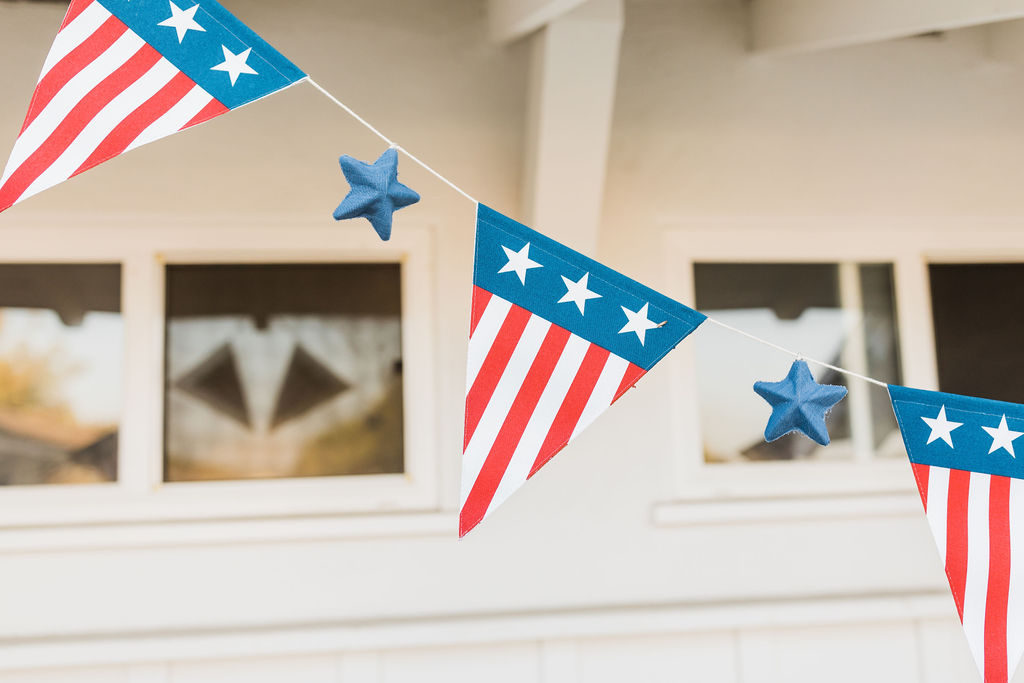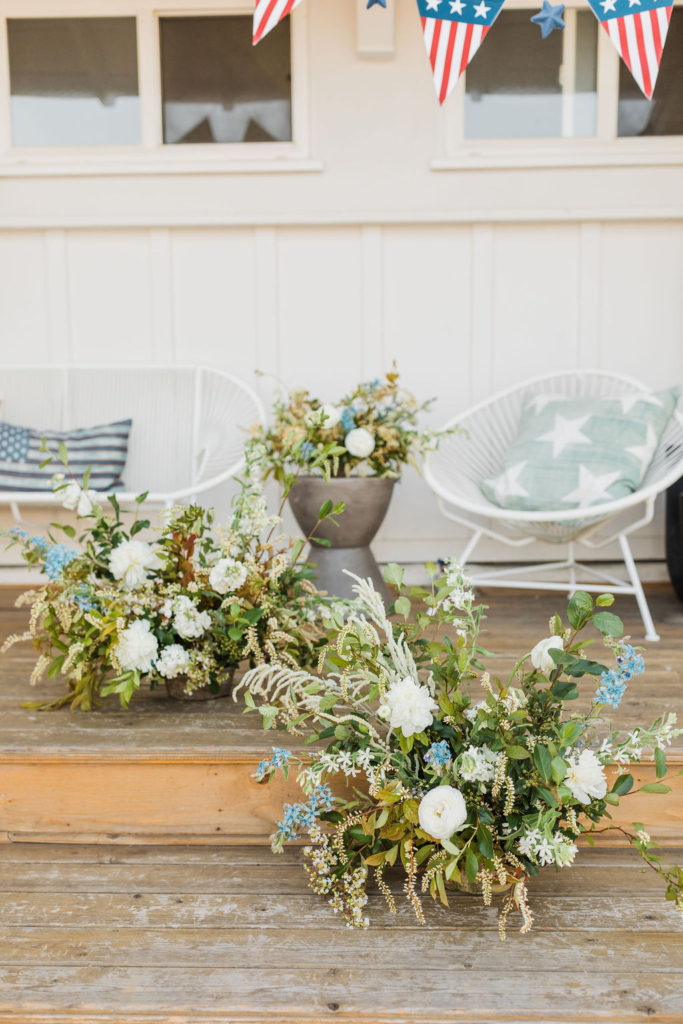 Again, just had to share how adorable this Americana watercolor plate set is!!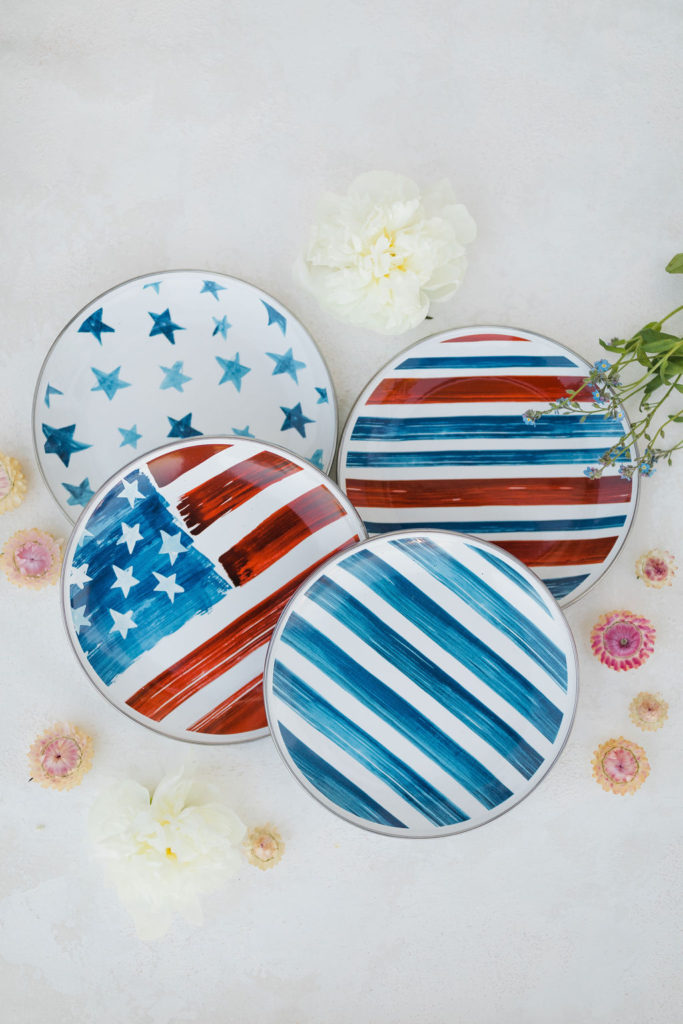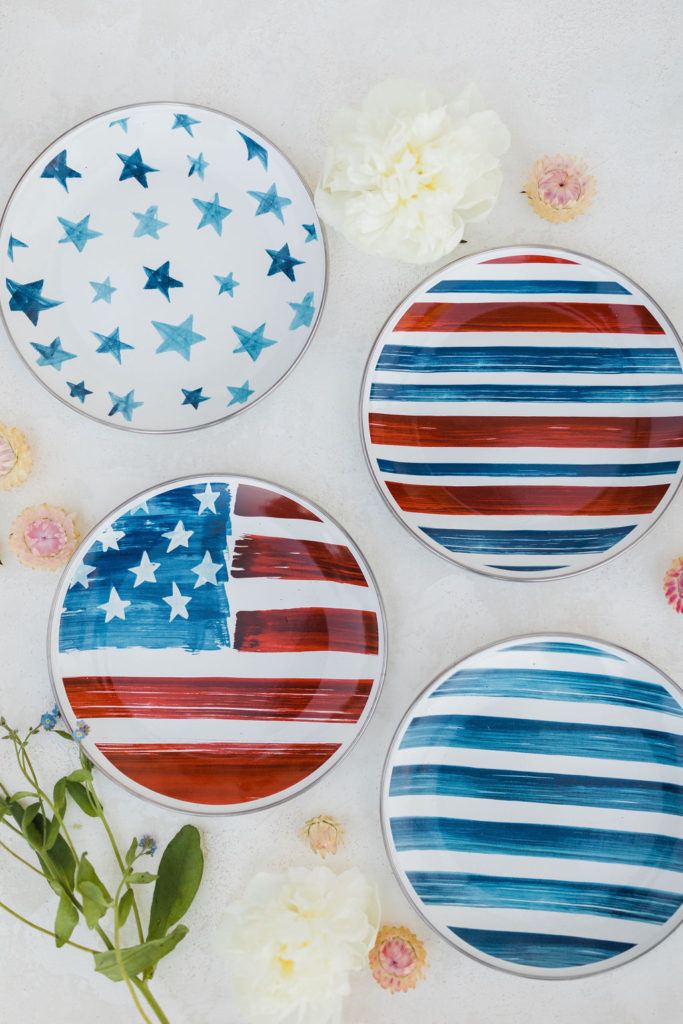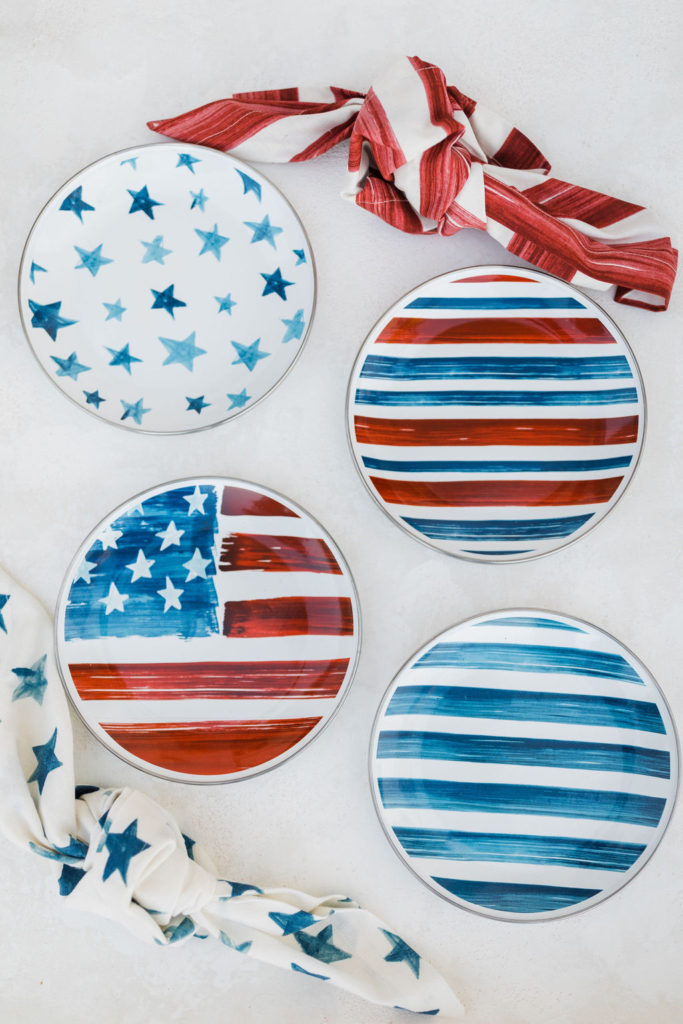 These little burlap flags were the perfect touch to our walkway! And the perfect spot for a little running photo op!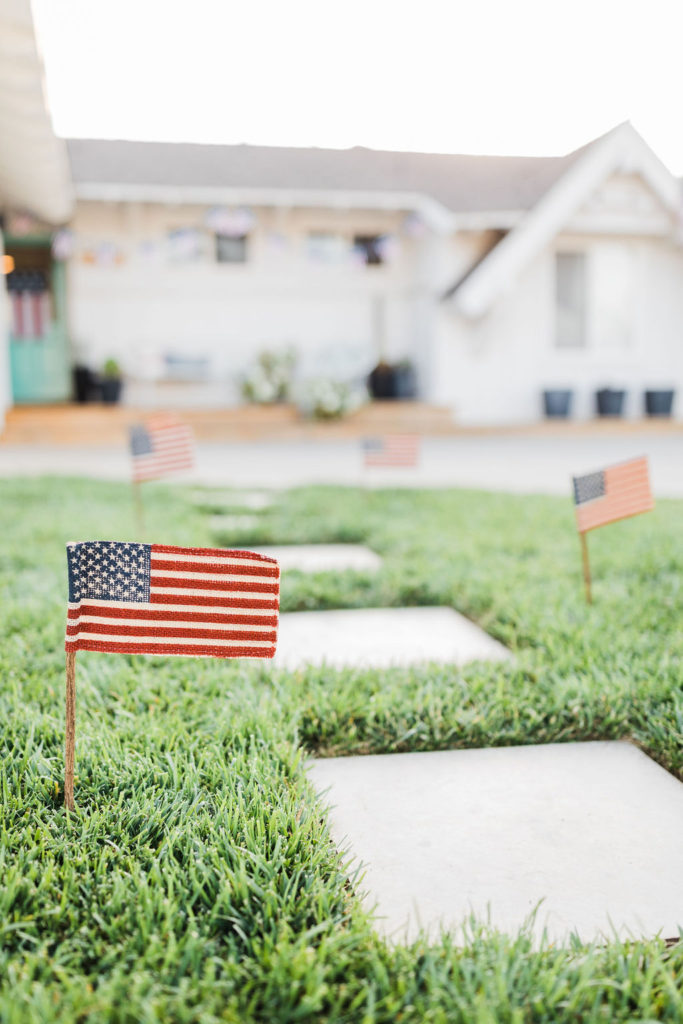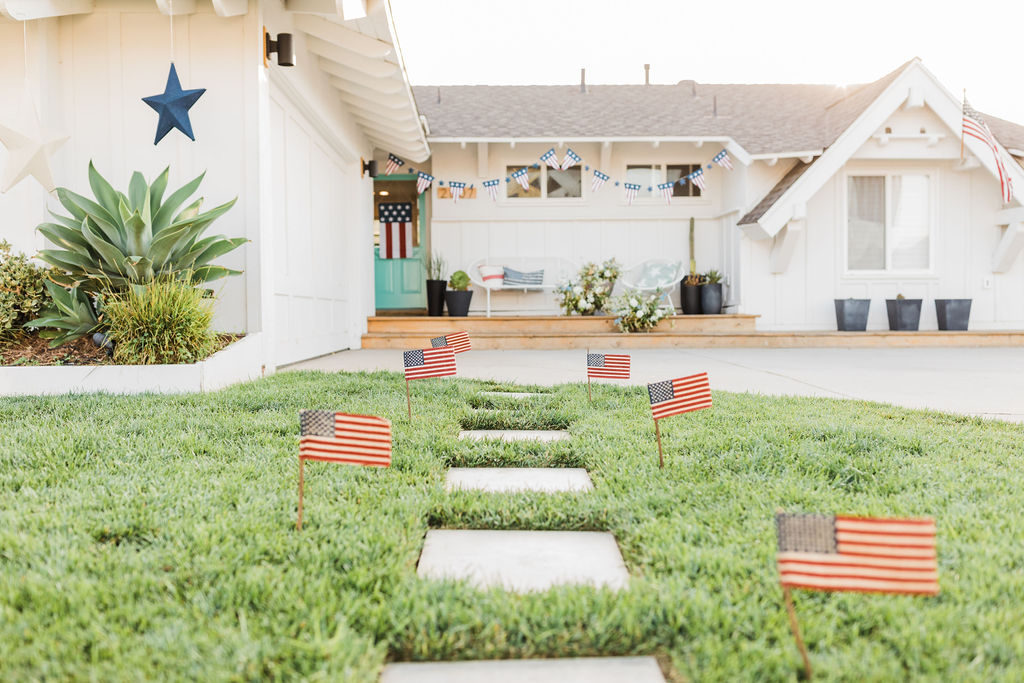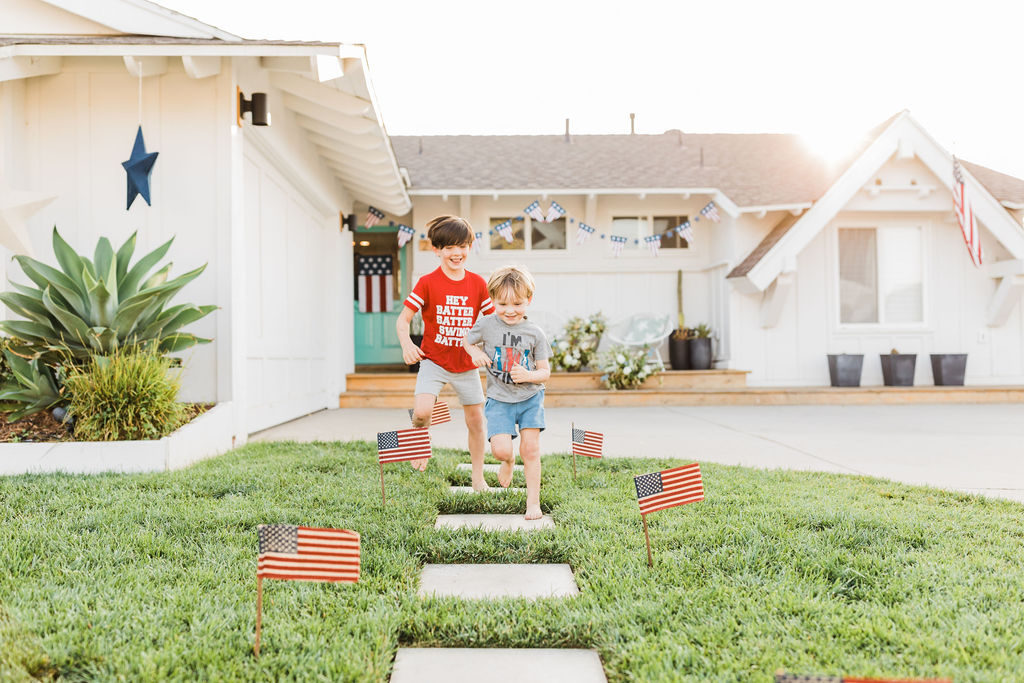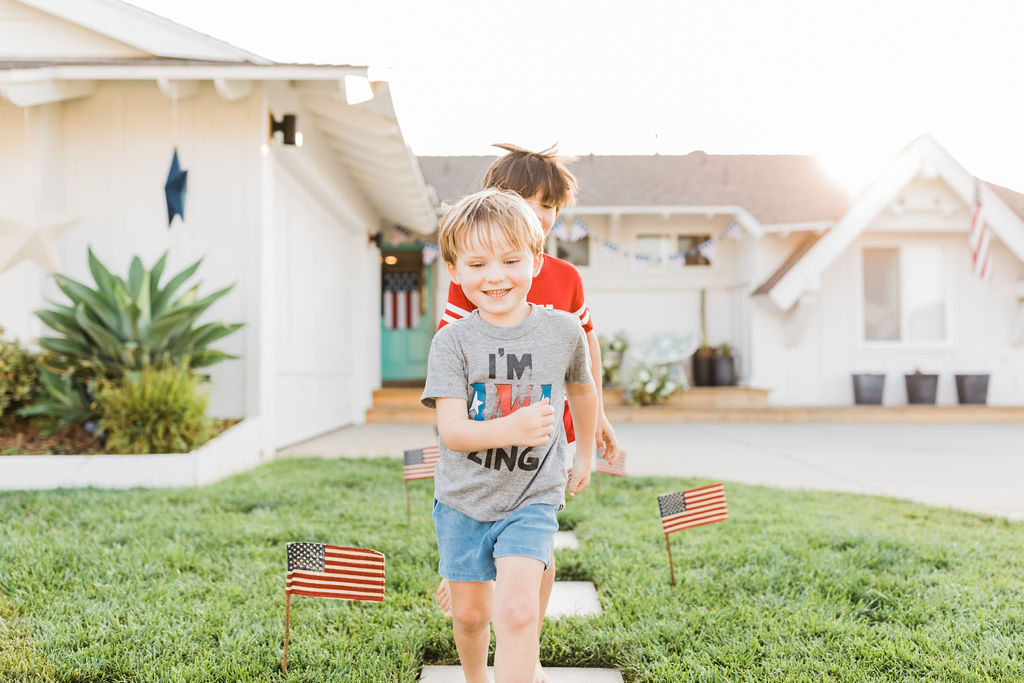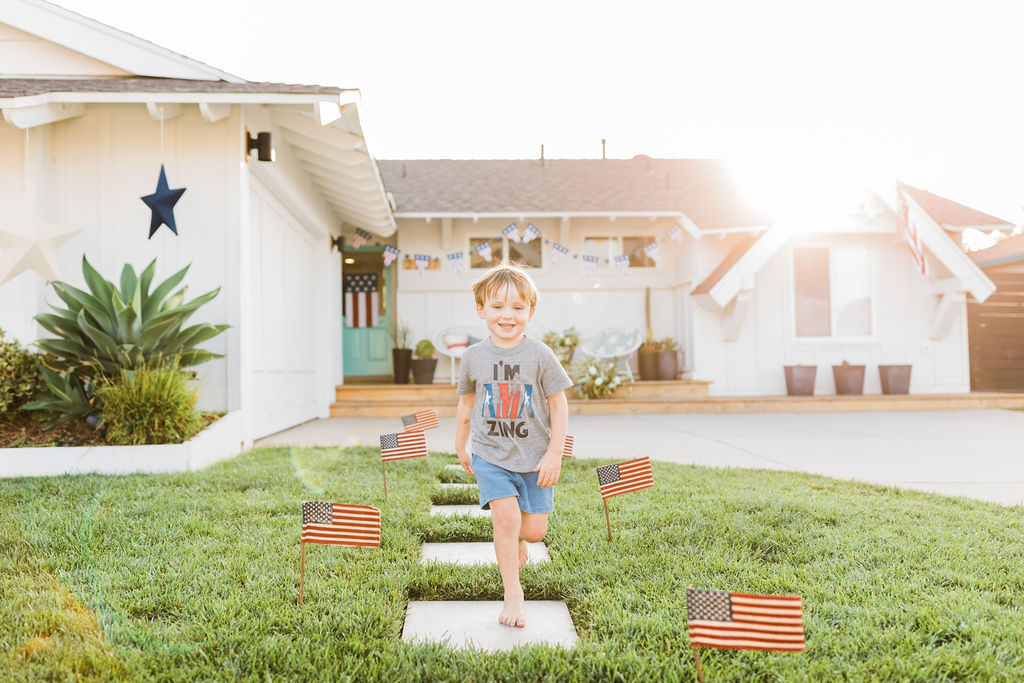 This guy is pretty excited about the 4th!!! My boys look so cute in their Chaser Kids tees – both are going to make the perfect little outfit for the 4th, can't wait!!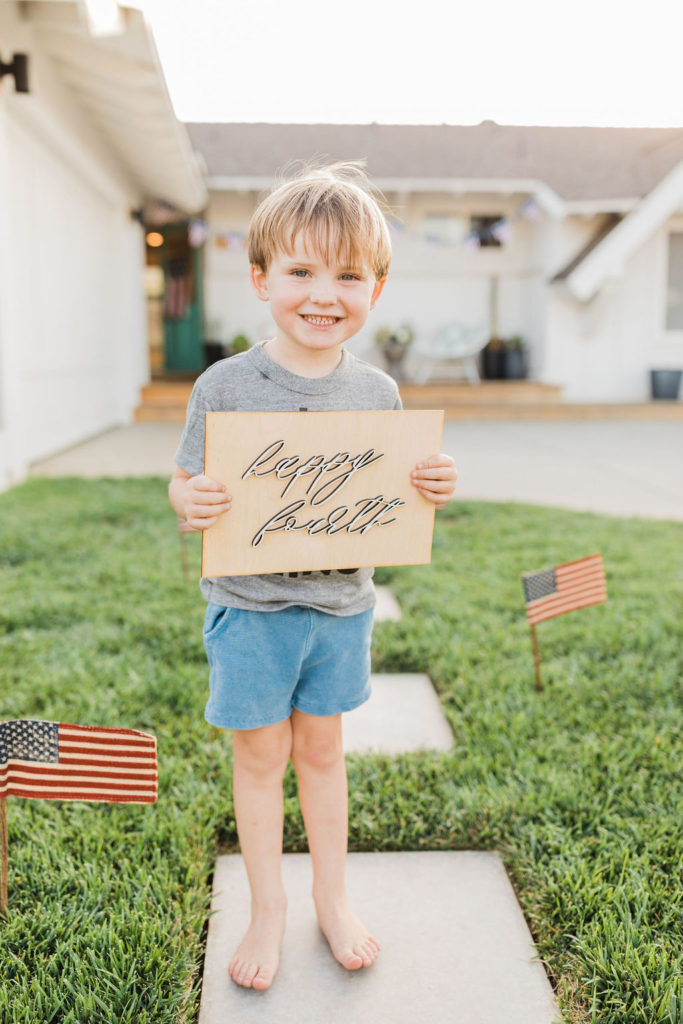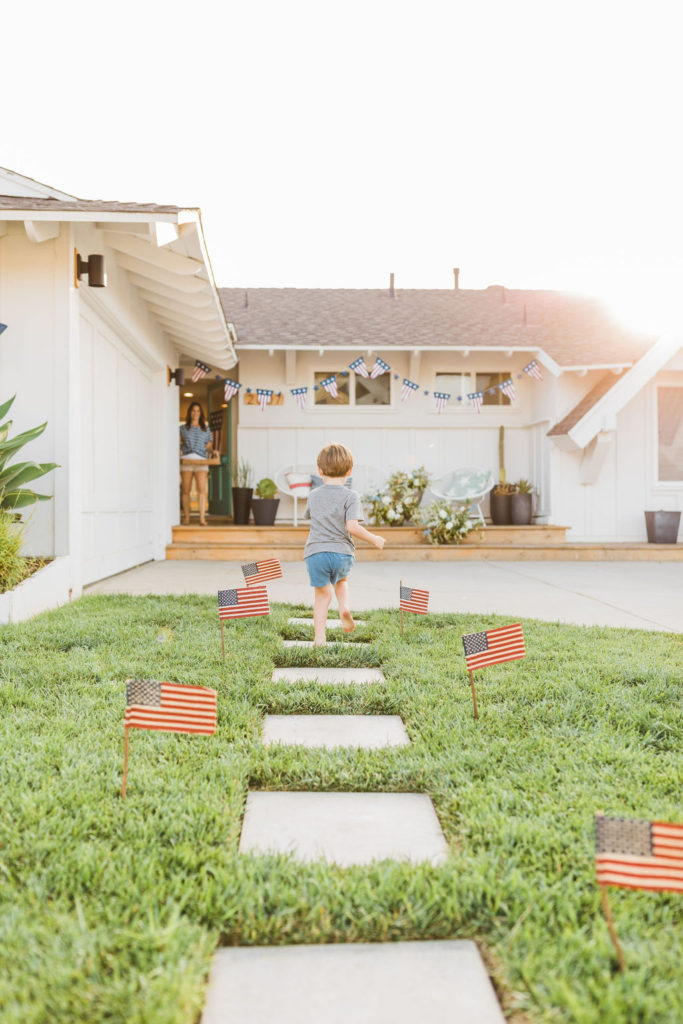 Now for the food… My friend Jenny at Graes Provisions created the most delicious menu for us and she will be serving it all summer long! I'm carrying her kabobs here on Pottery Barn's hyacinth serving tray. We couldn't stop talking about how yummy the food was, she is a MUST for all of your catering needs!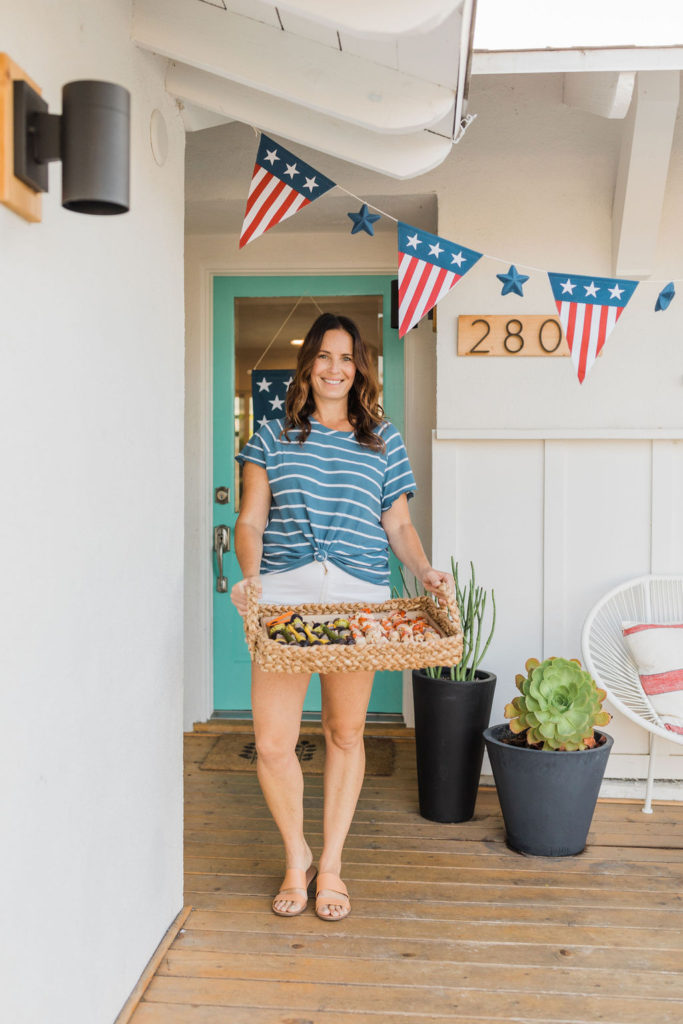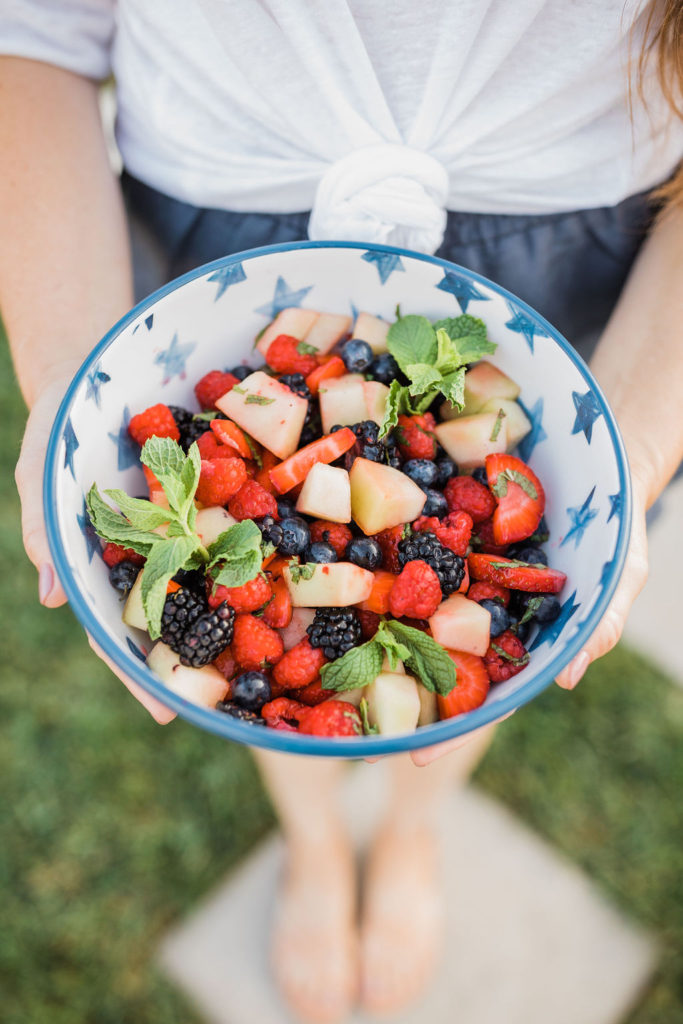 Doesn't everything look so fresh and colorful?! Well it was fresh, delicious and you know anything with all that color will look beautiful on your table! She made the yummiest pesto orzo, a fresh green summer salad and a yummy fruit salad that we served in Pottery Barn's watercolor stars enamel bowl.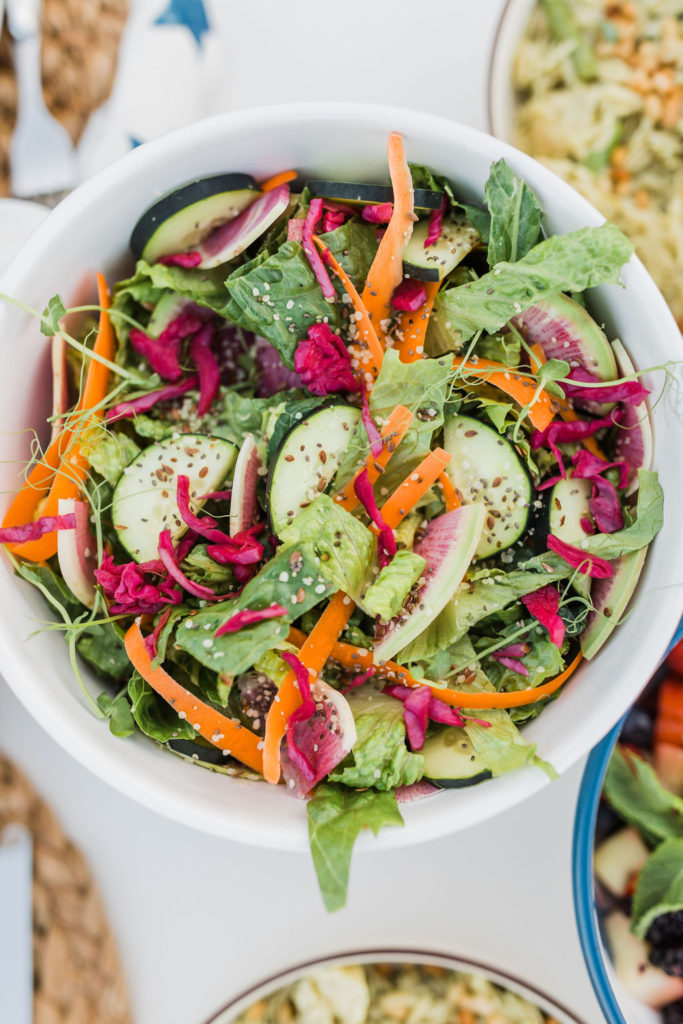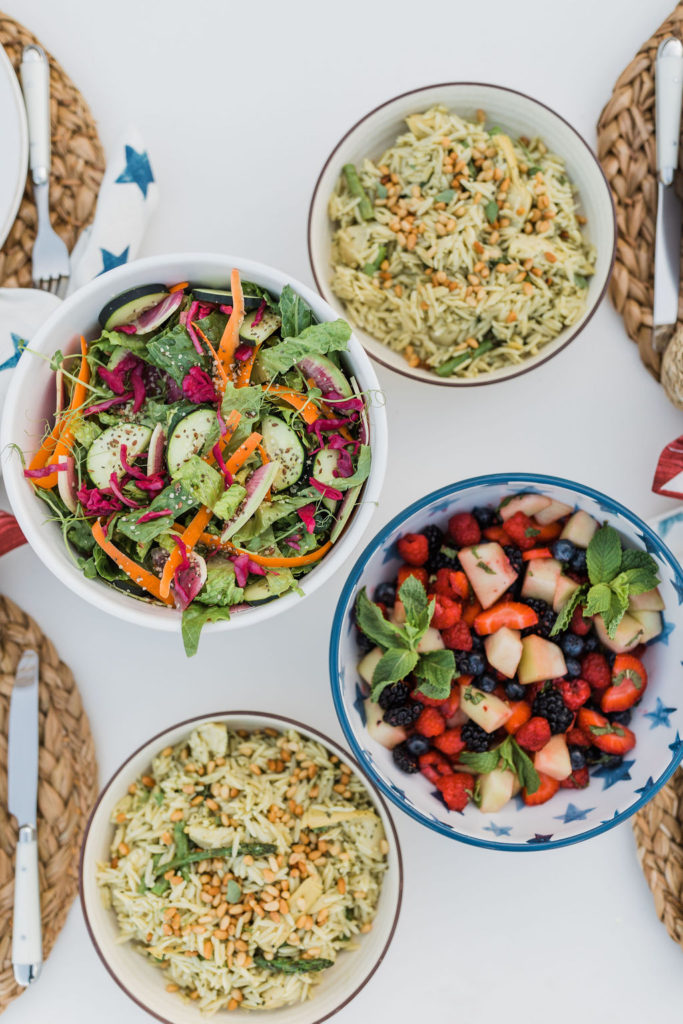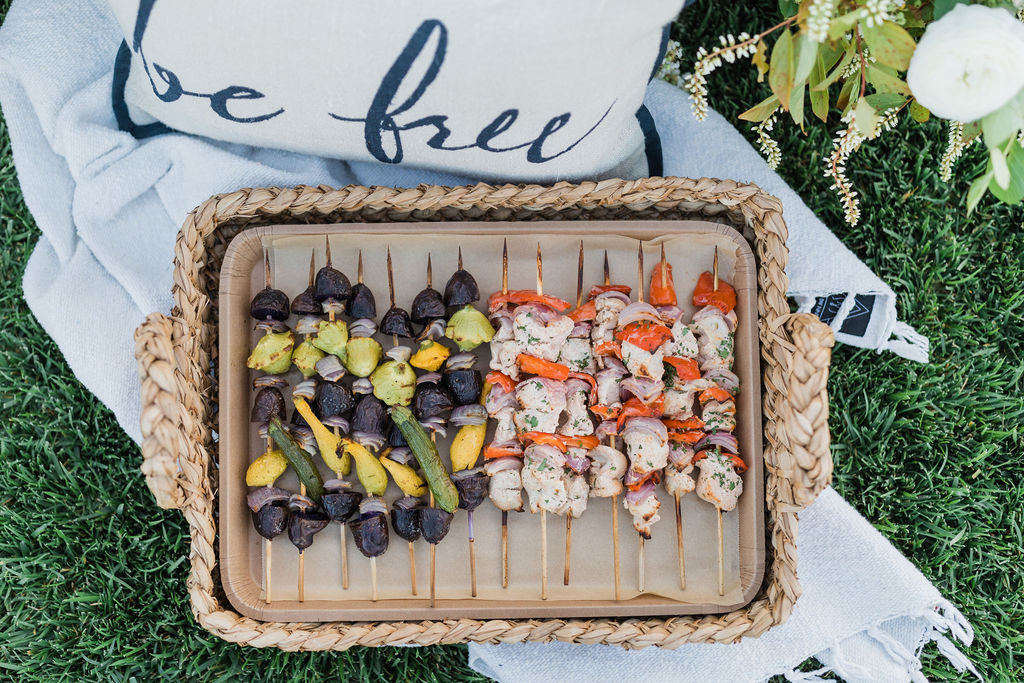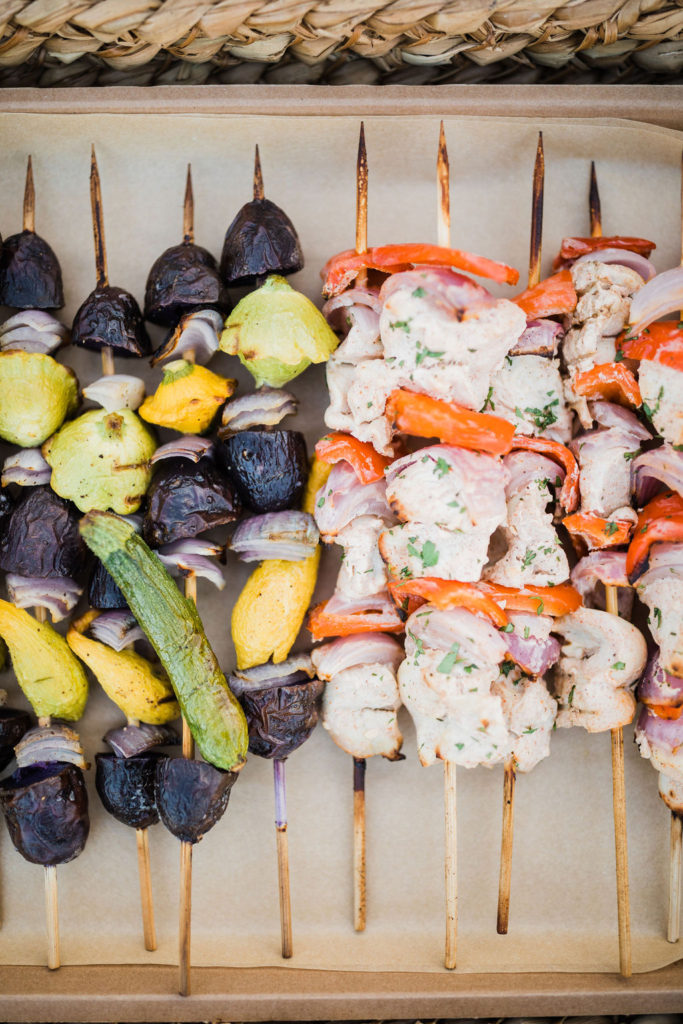 Cheers to rosé, delicious food, and great friends!!! And to America!
Us adults were also decked out in Chaser! Lots of great options for the 4th, and the plus is you can wear them over and over again too!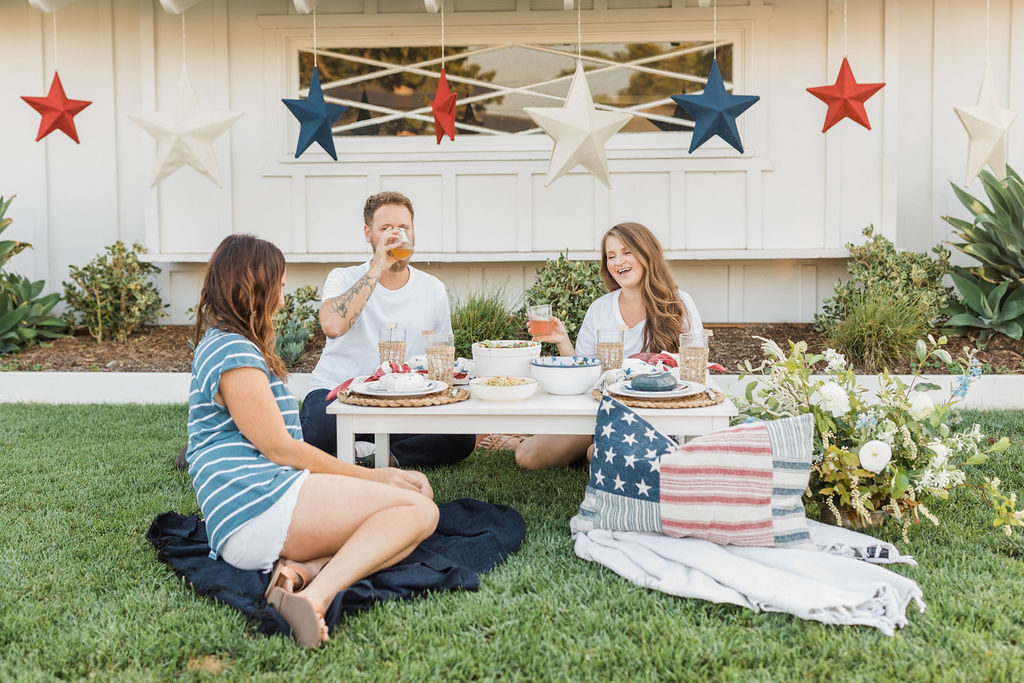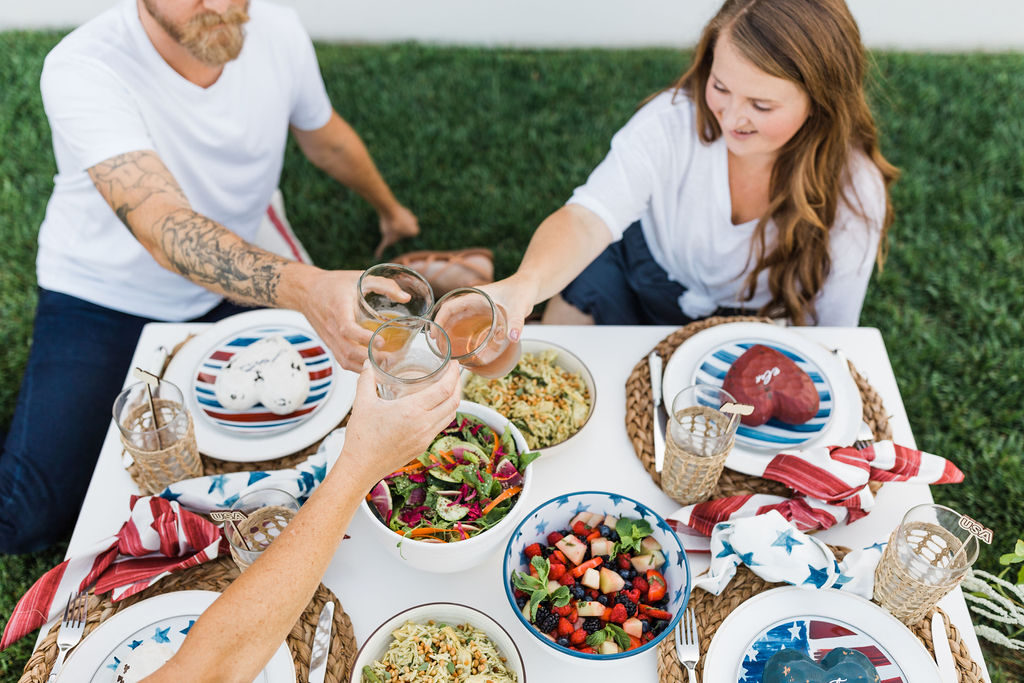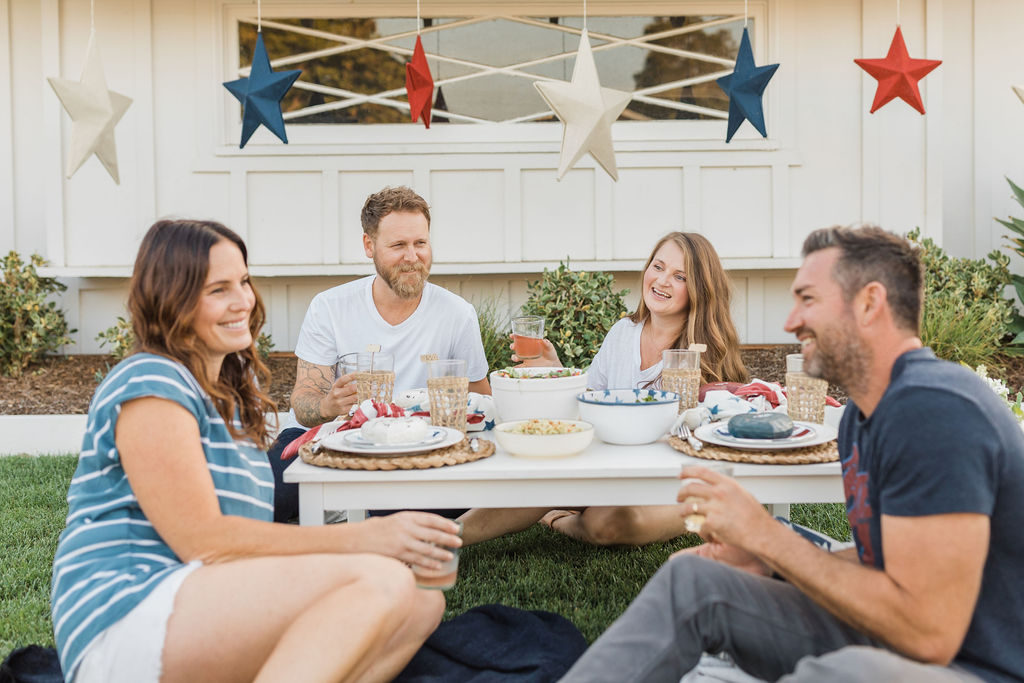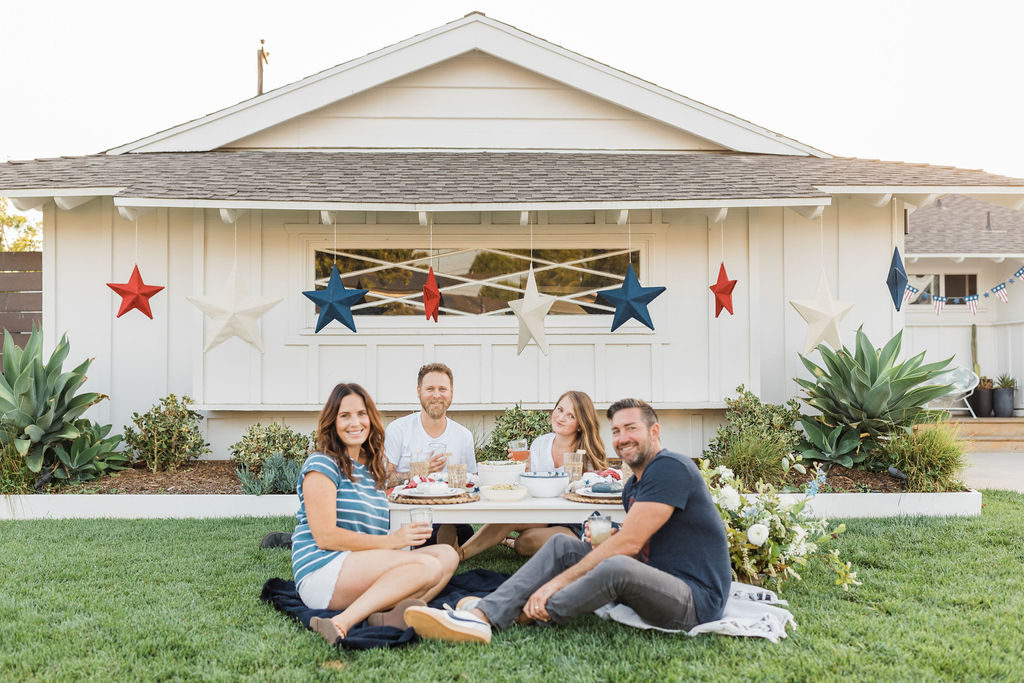 Front yard parties are where it's at!!!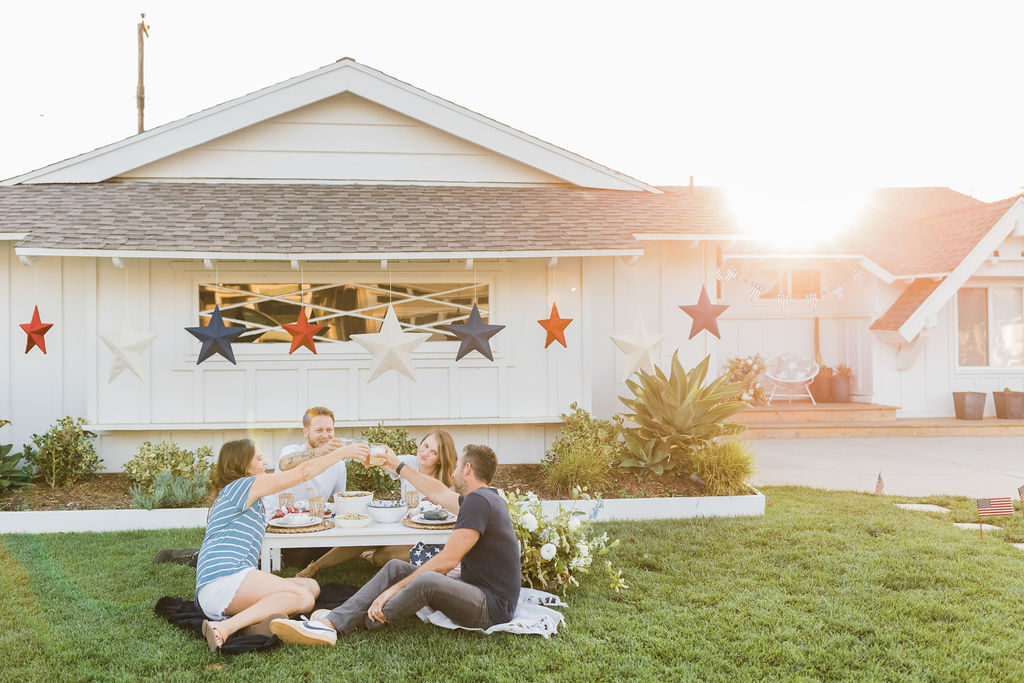 I love hosting with this hubby of mine!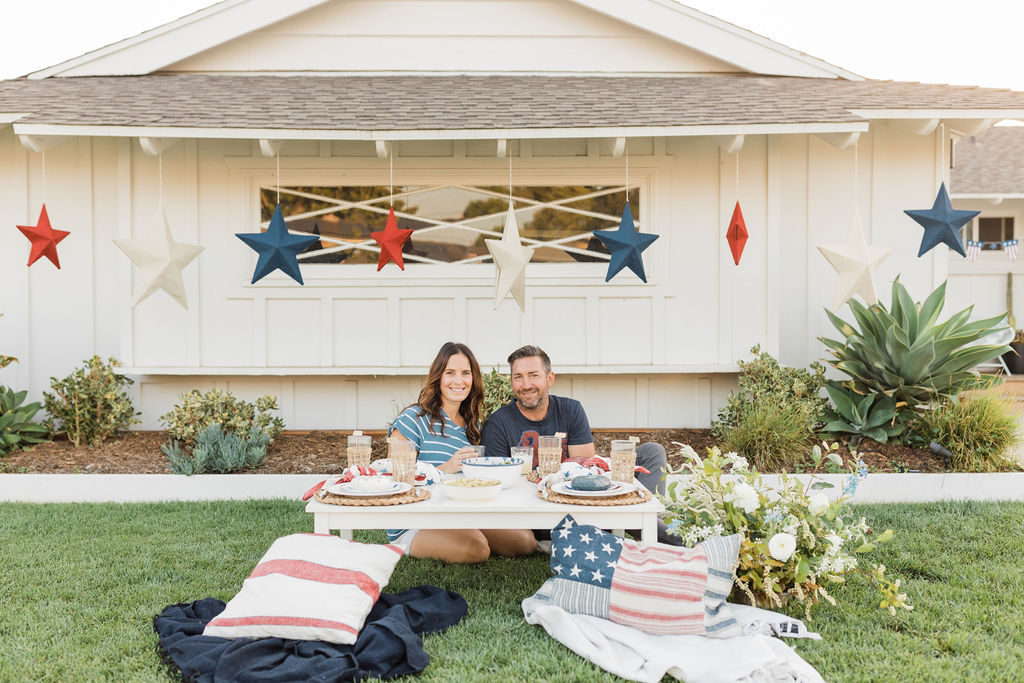 We even got a guitar serenade by the boys!!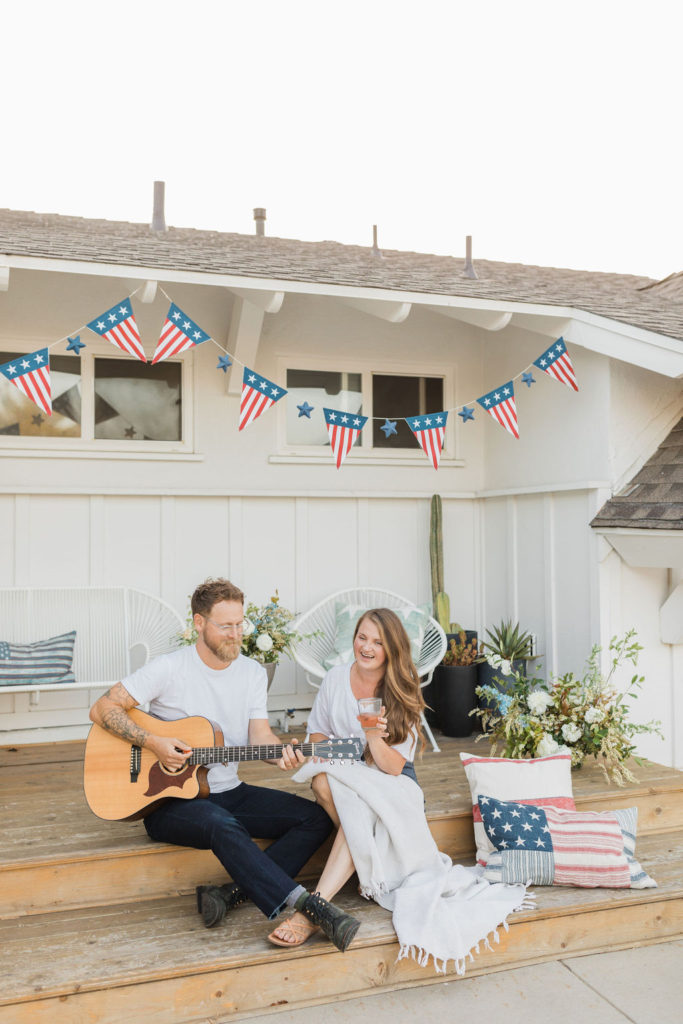 My little family and I! We love celebrating anything – but the 4th in our neighborhood has got to be one of my favorites!!!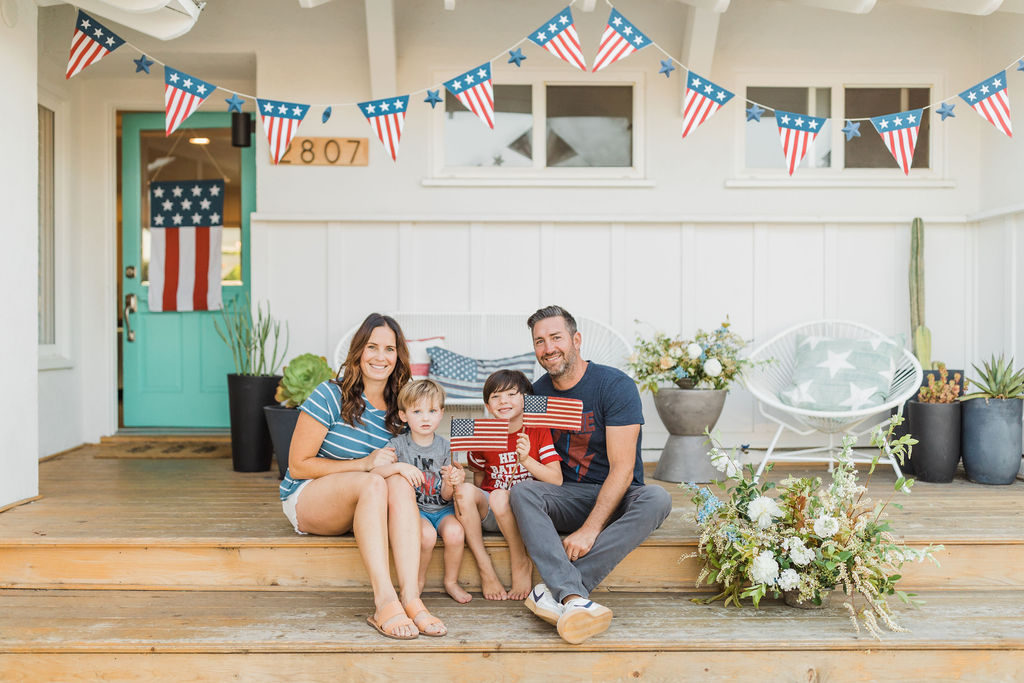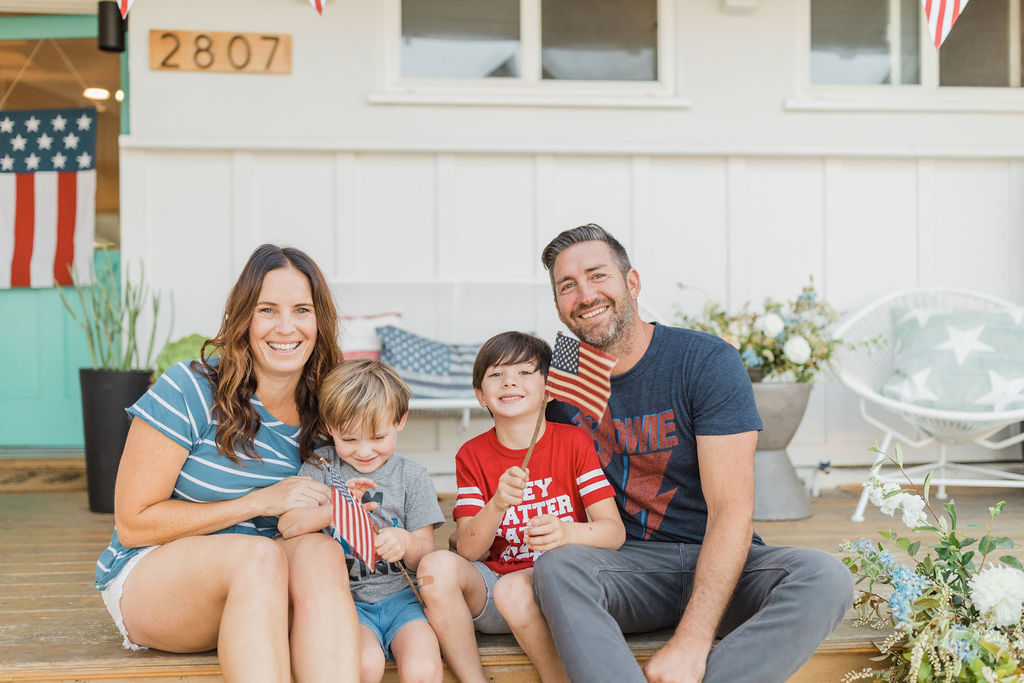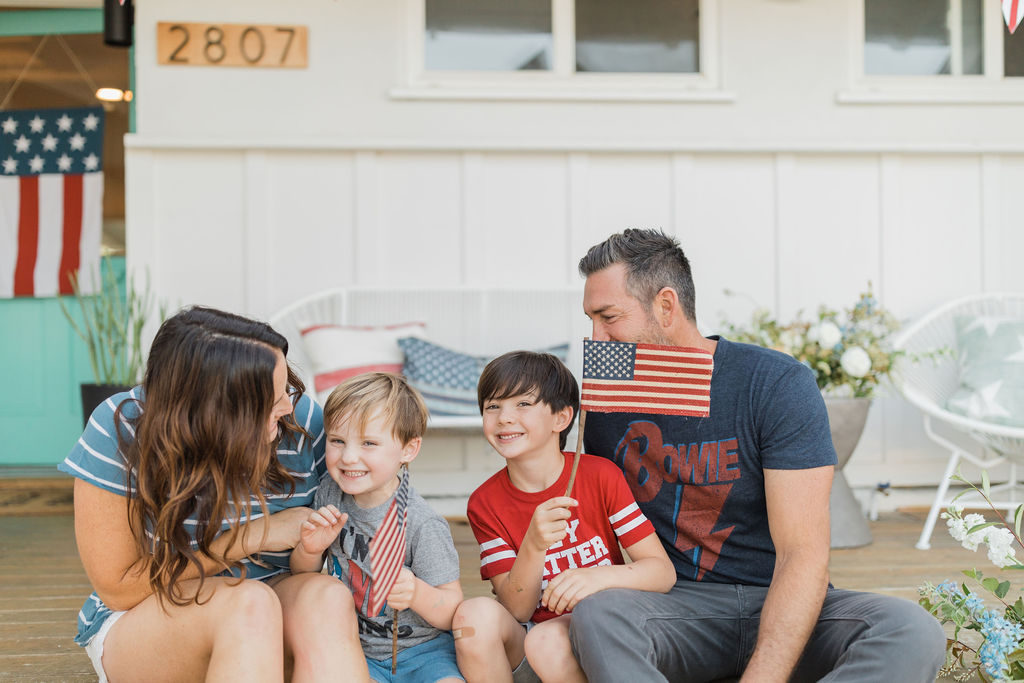 And these two cuties!!! Love them!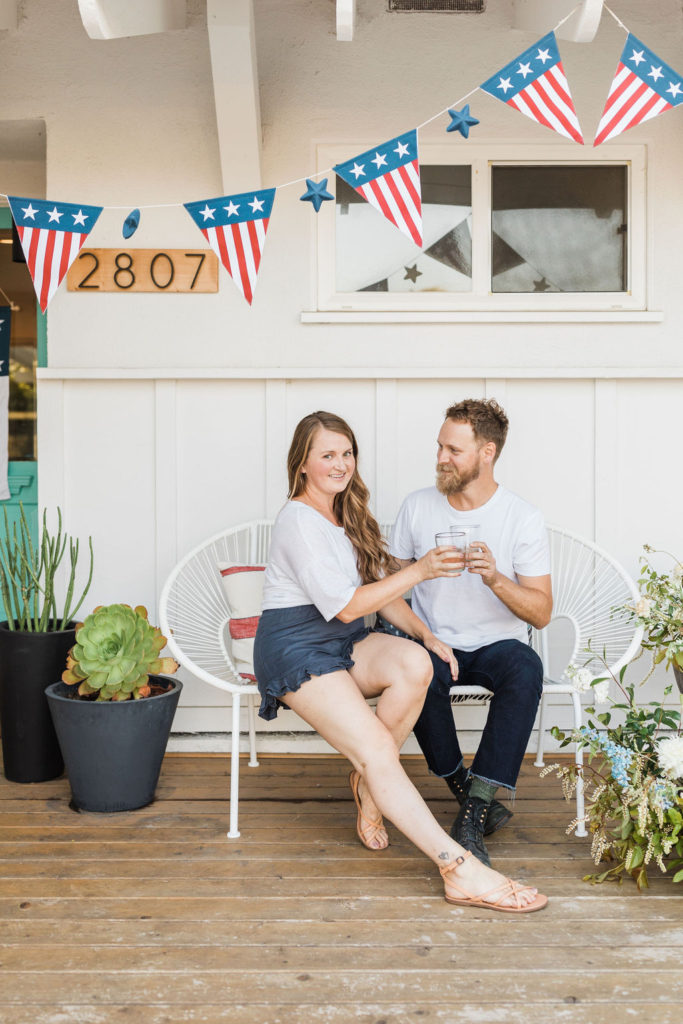 Of course we had to bust out those Tops Malibu Sparklers!! Testing them out for the big day!!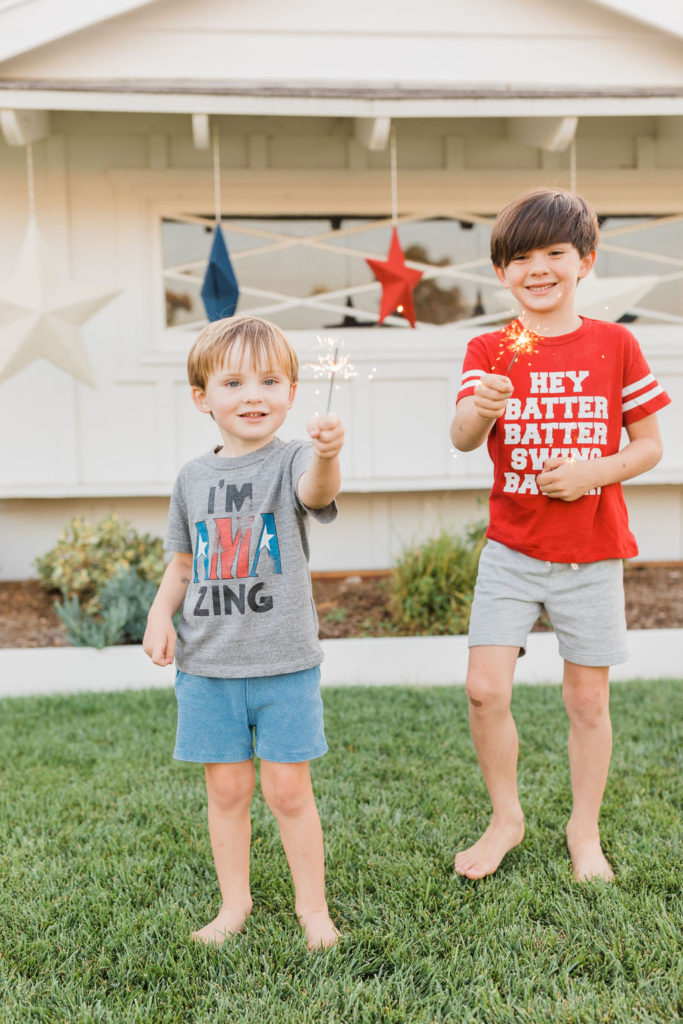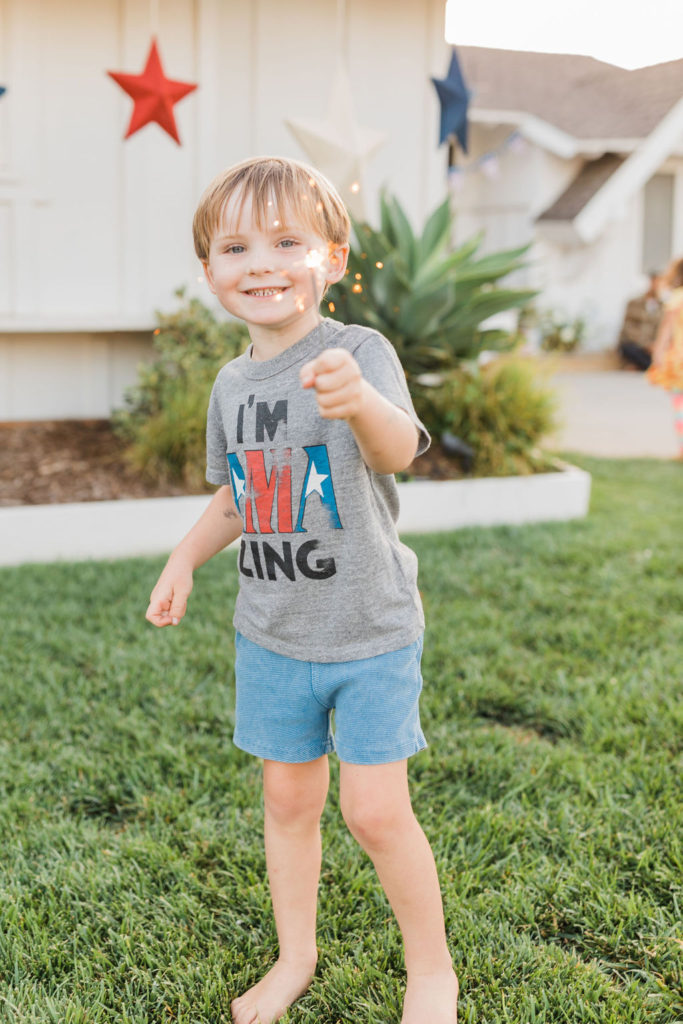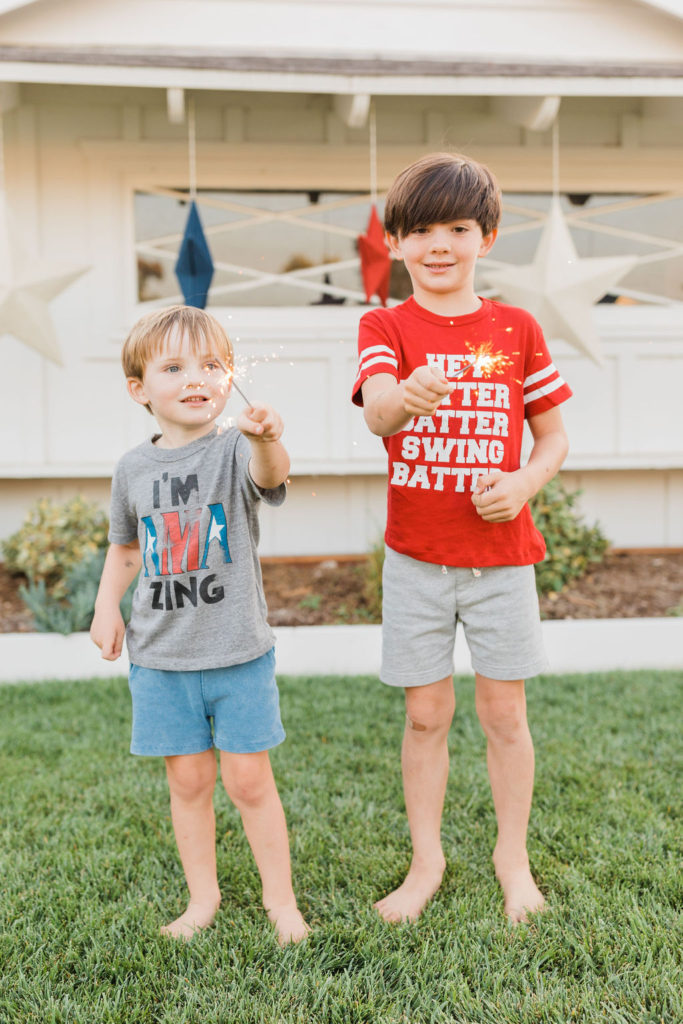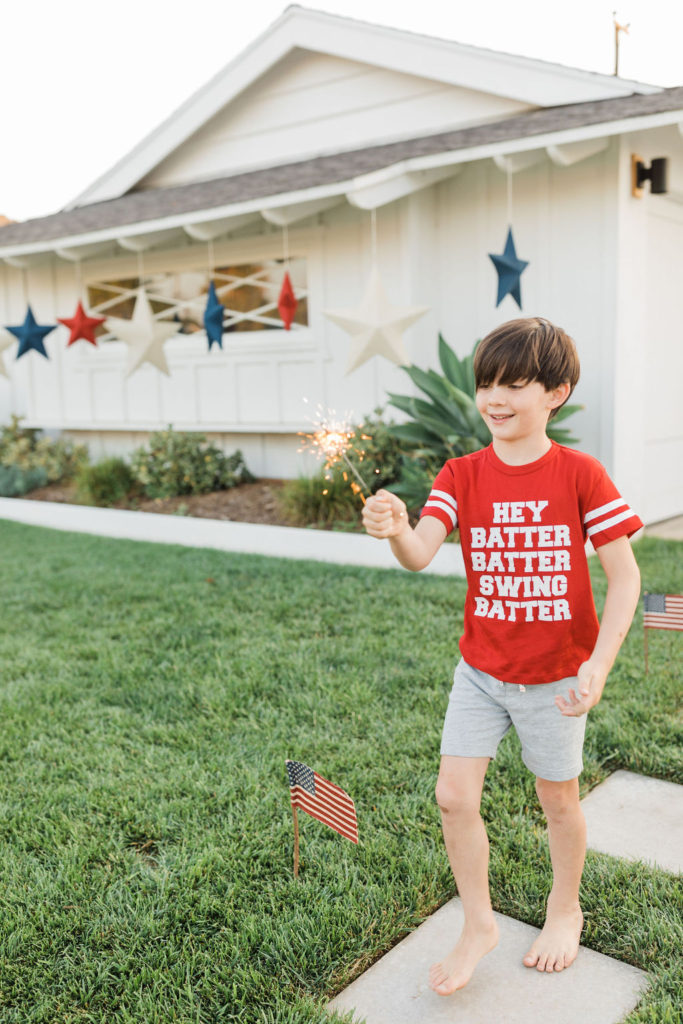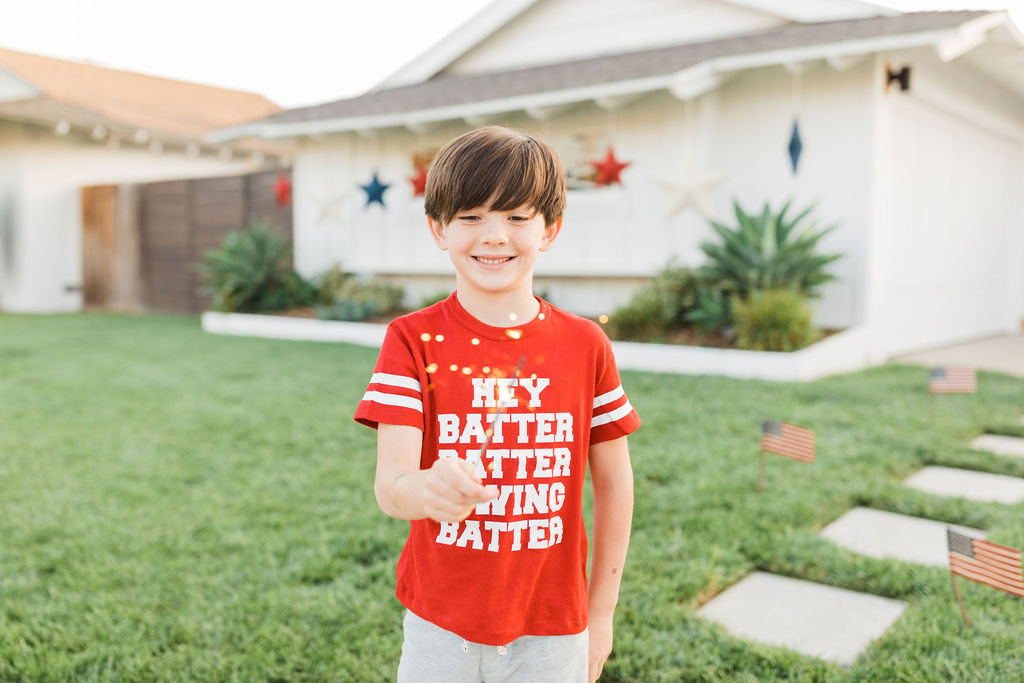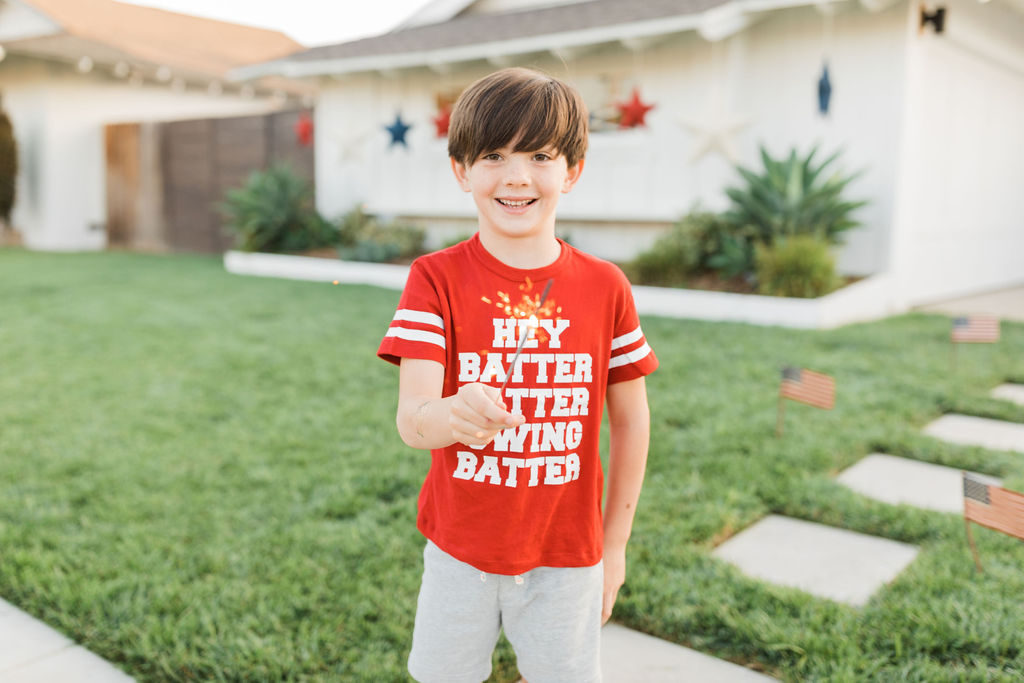 Happy 4th of July everyone!!!!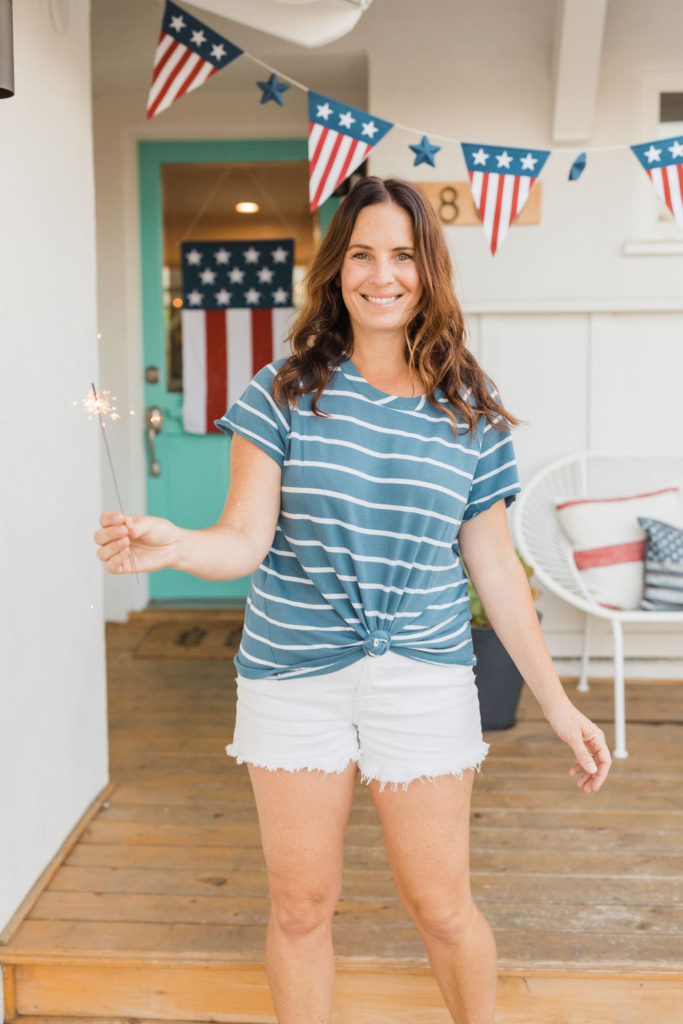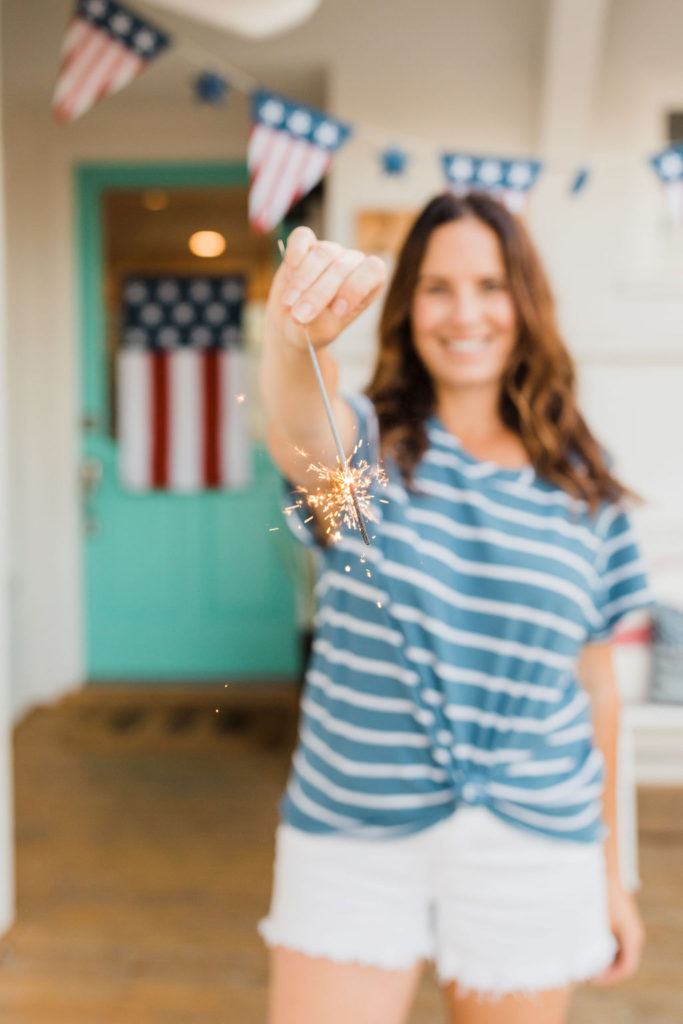 Stay tuned for some more inspiration to come this next week, and shop all of my favorites from this post below!!

xx
Jacquelyn