Well, after a few months being quarantined I'm looking for all the ways to spend time outside with my kiddos. Especially with finishing distance learning, we are ready for some fun!! That's why I teamed up with our friends at Pottery Barn Kids to bring the fun in the sun to my backyard!
We brought the beach to us and created a fun oasis you can easily do at home. From water fun to an ice cream bar – your kids will think you're the best mom ever!! Until you take away the iPad, haha! Can anyone relate?! Well, let's check out all the fun, scroll to see the cute photos by Corrie Lynn Photo.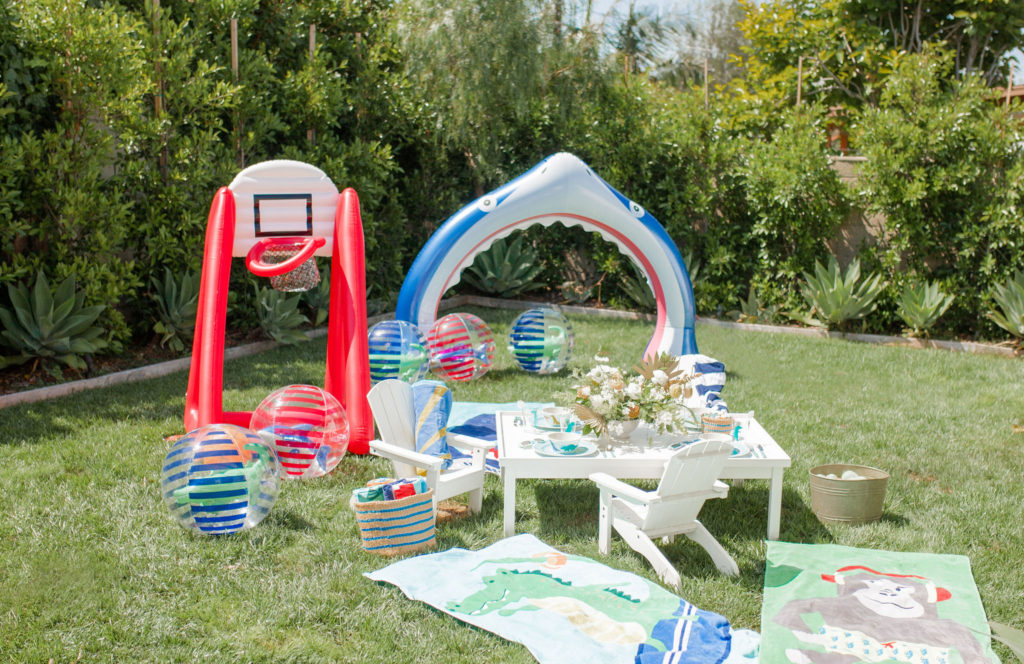 I created this kid paradise starting with this fun shark sprinkler and basketball hoop! Having two boys I am always having to keep them busy with different activities and this was the perfect start! I knew they would love both of those, and sure enough, they did!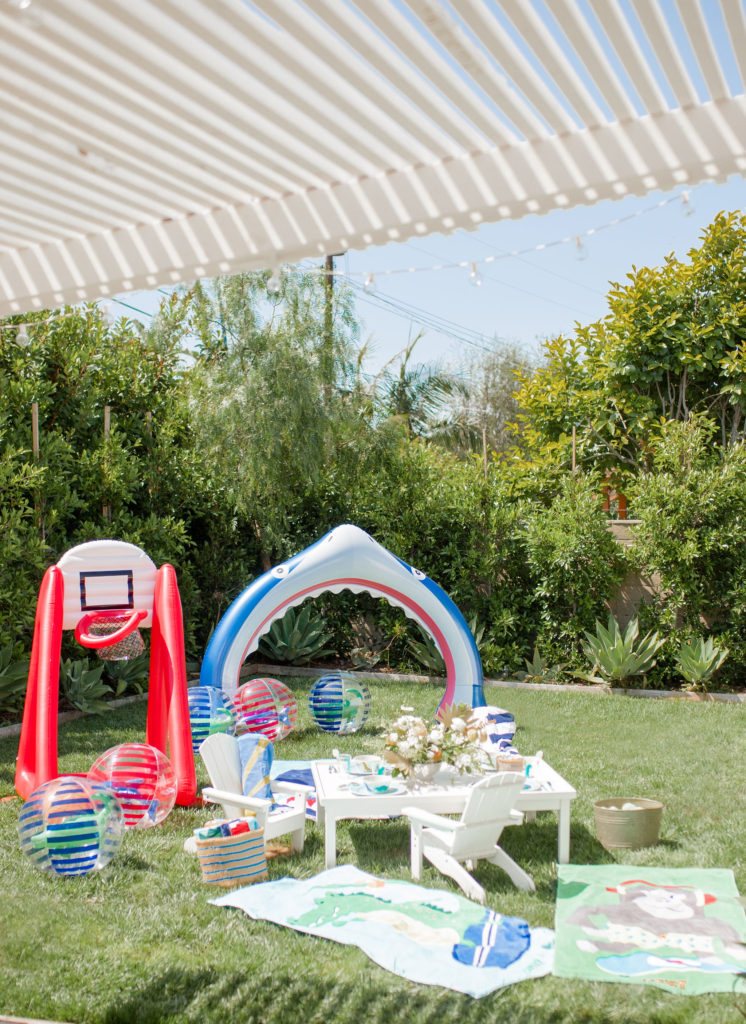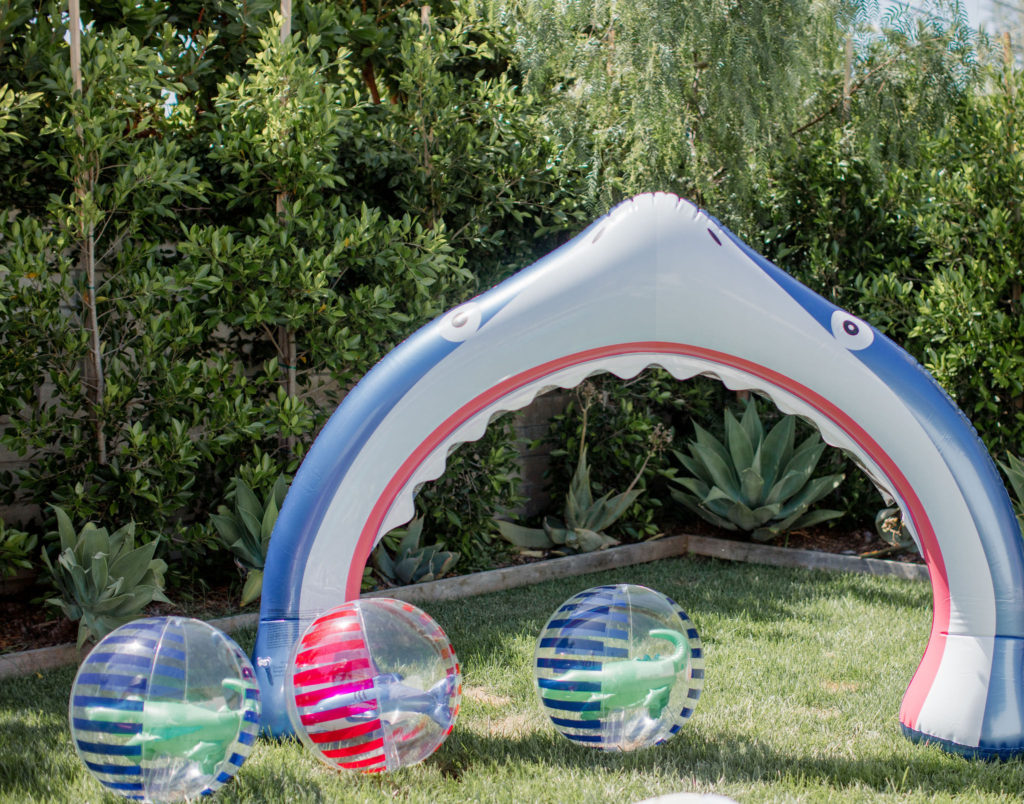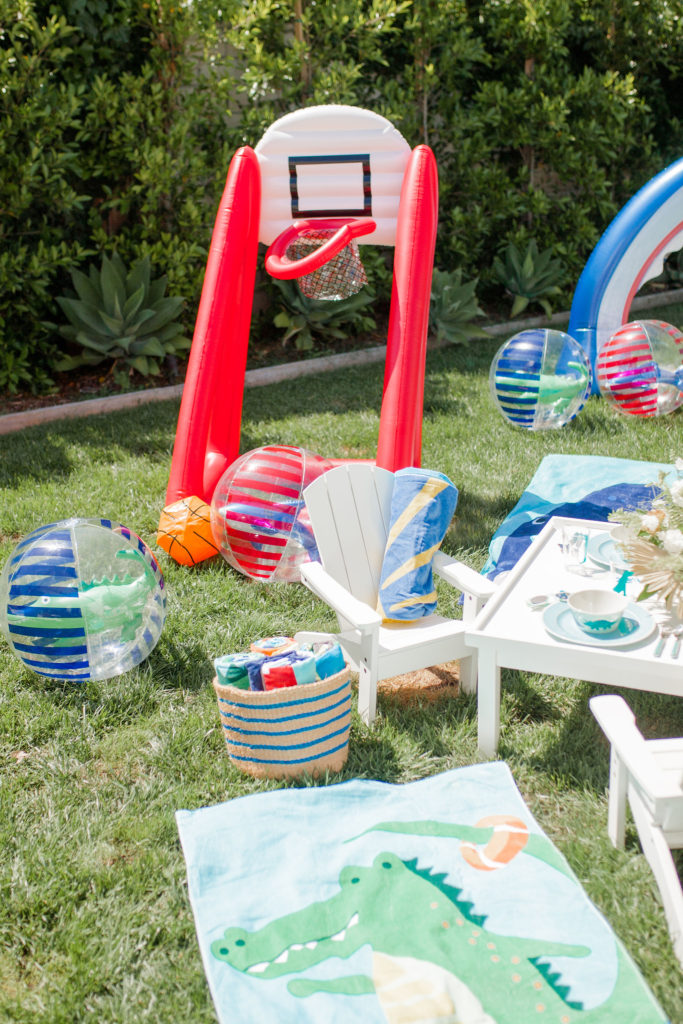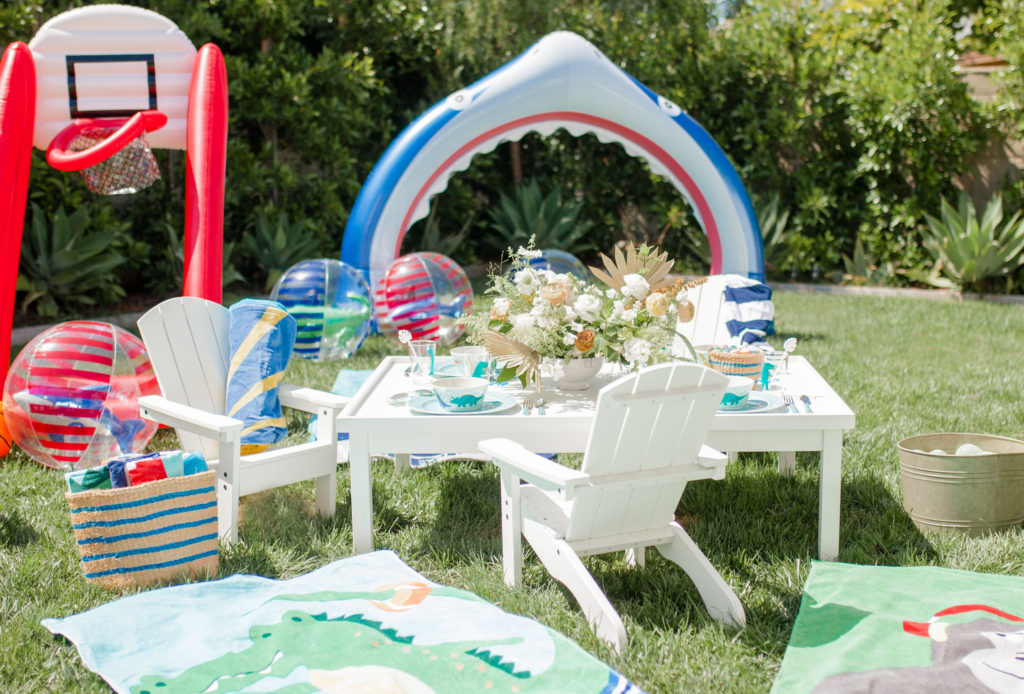 Another must for the summer are PBK's Adirondack chairs and ALL the beach towels! I always stock up at the beginning of summer and guess what?! They are all on sale right now! Even better… Their prints are always so fun – my boys loved the skateboarding gorilla and surfing crocodile best!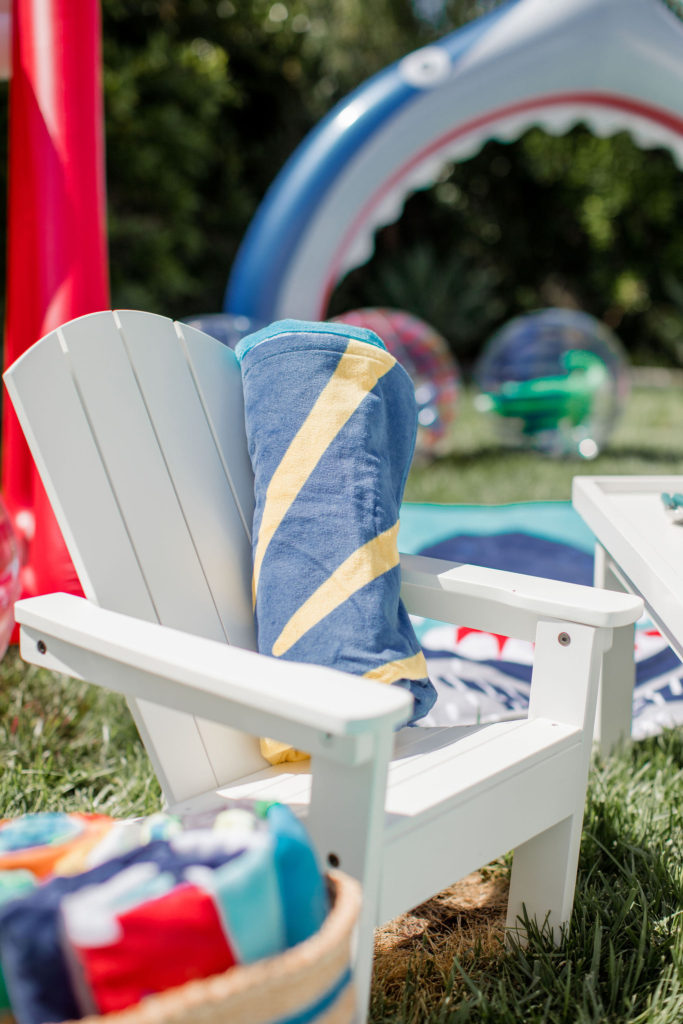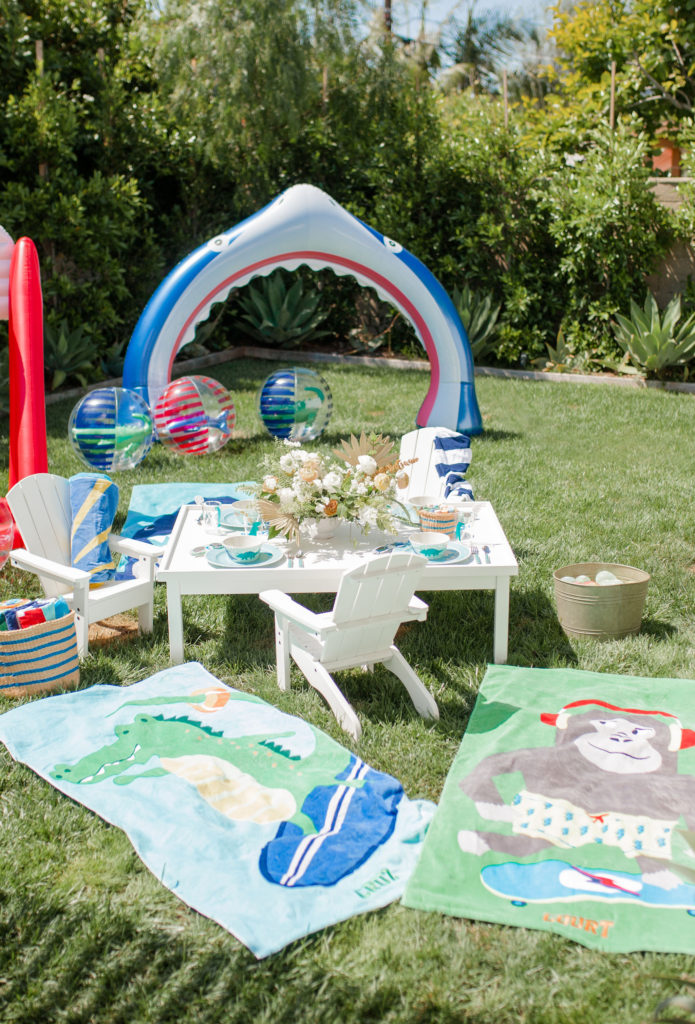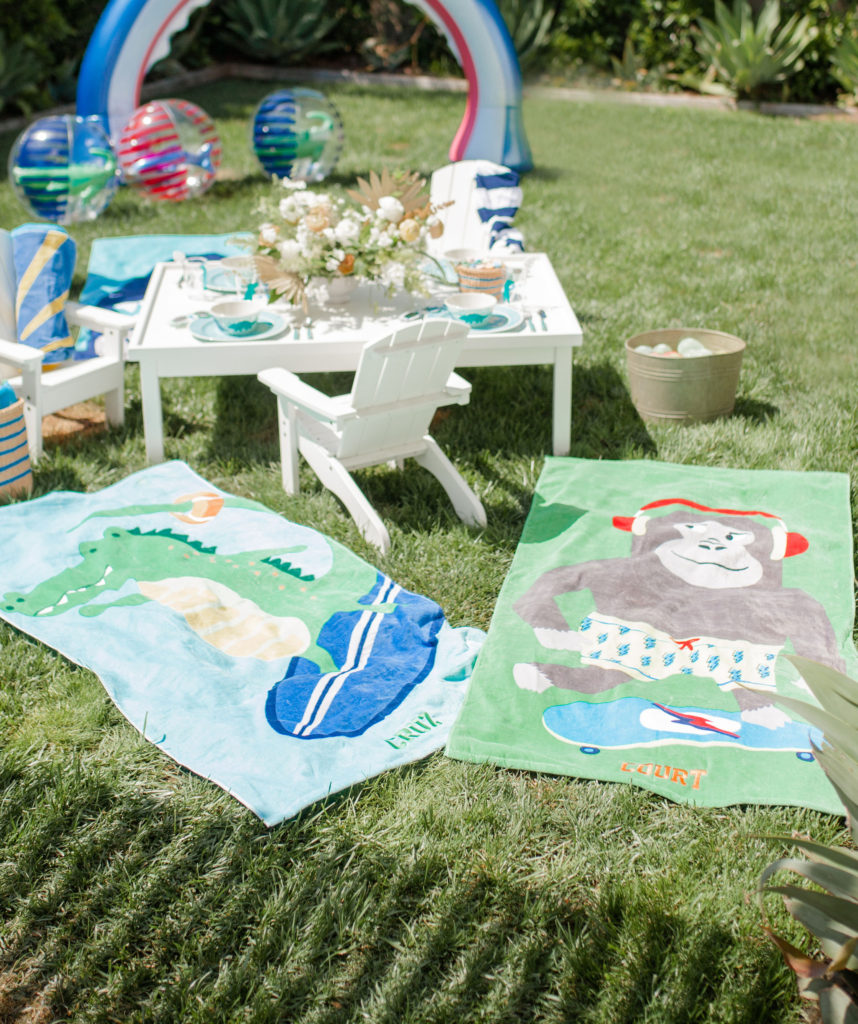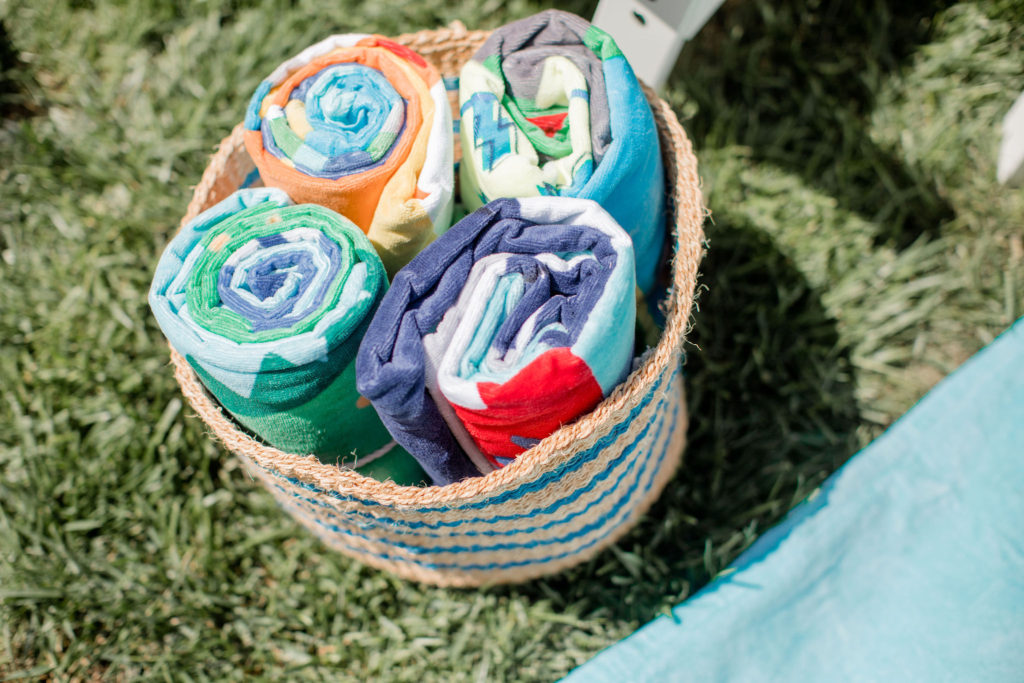 I set the table for the boys and their friends with the cutest dinosaur tabletop items! We used the Dino bowls on the turquoise plates with turquoise flatware. And I love those Dino cups!! Sunglasses were at each place setting along with just a few cute details like place cards and stir sticks from Poppy Jack Shop.
I like adding little items like sidewalk chalk or water balloons to the fun so the kids have options… Just call me the "fun mom" haha…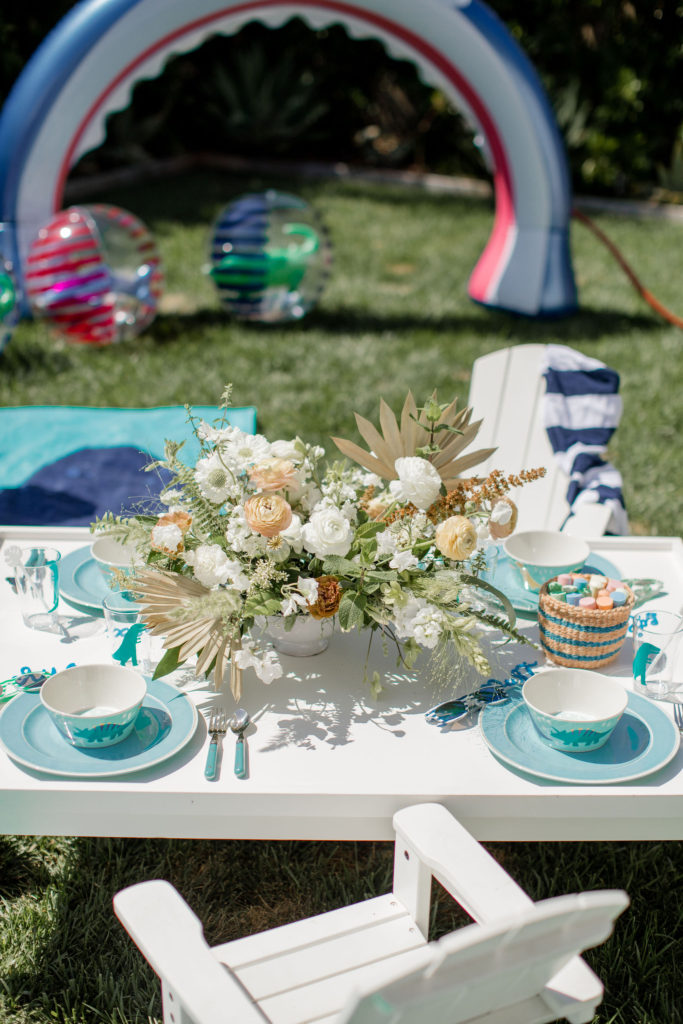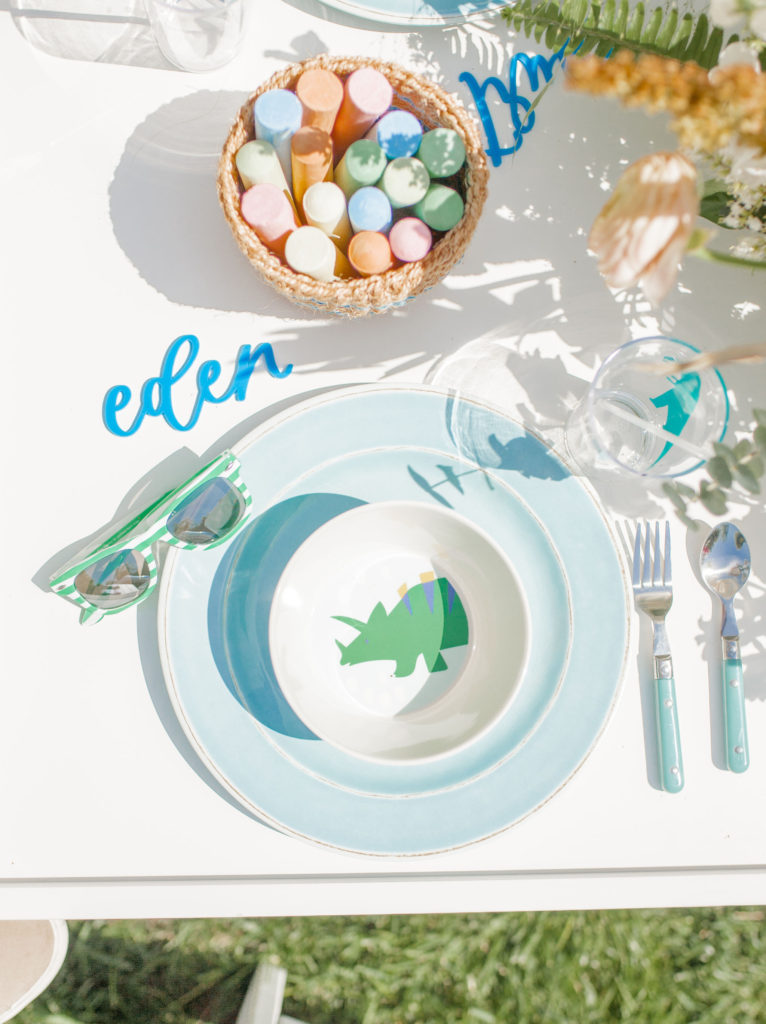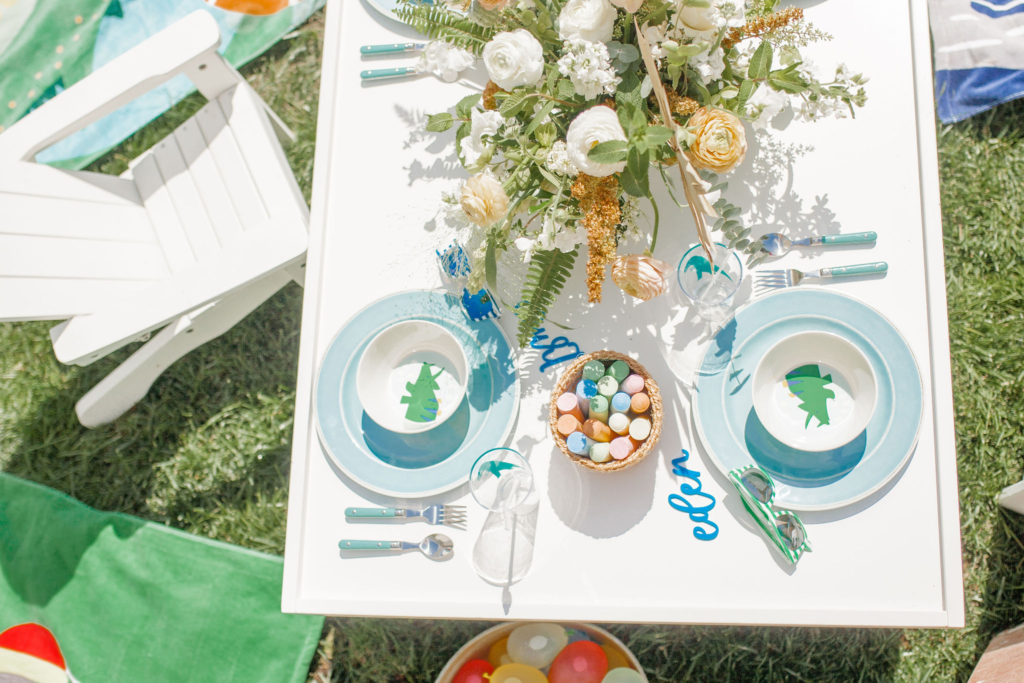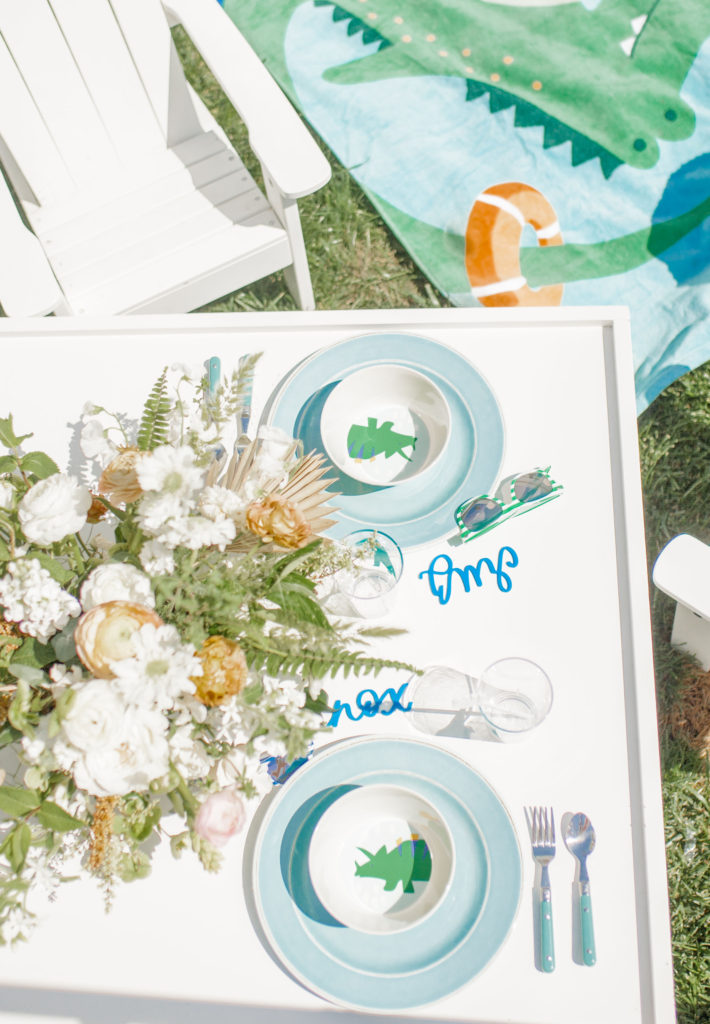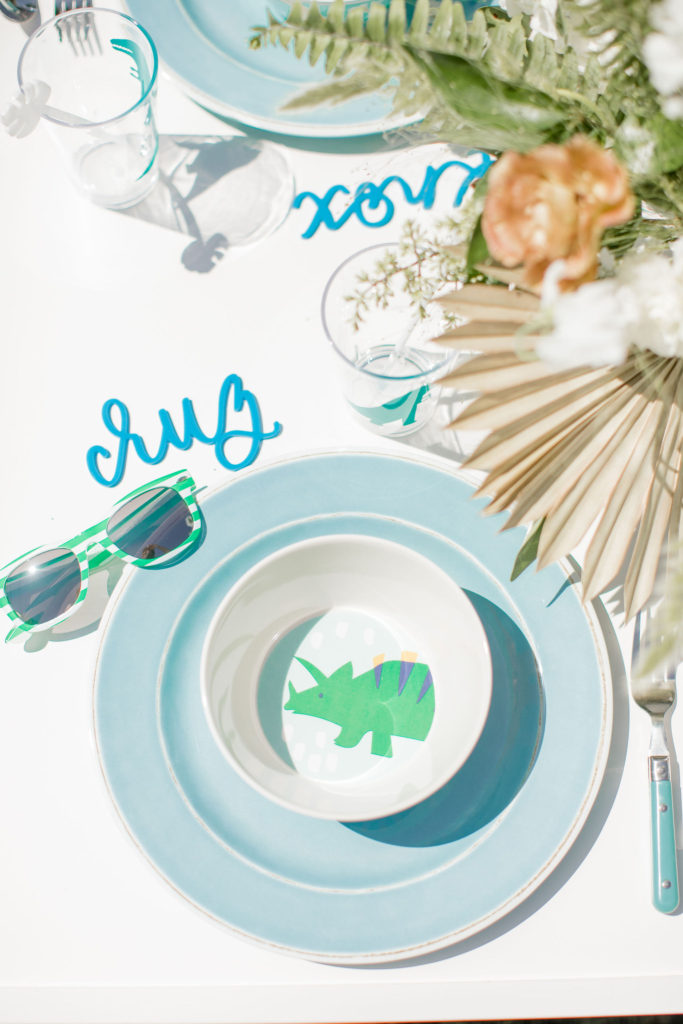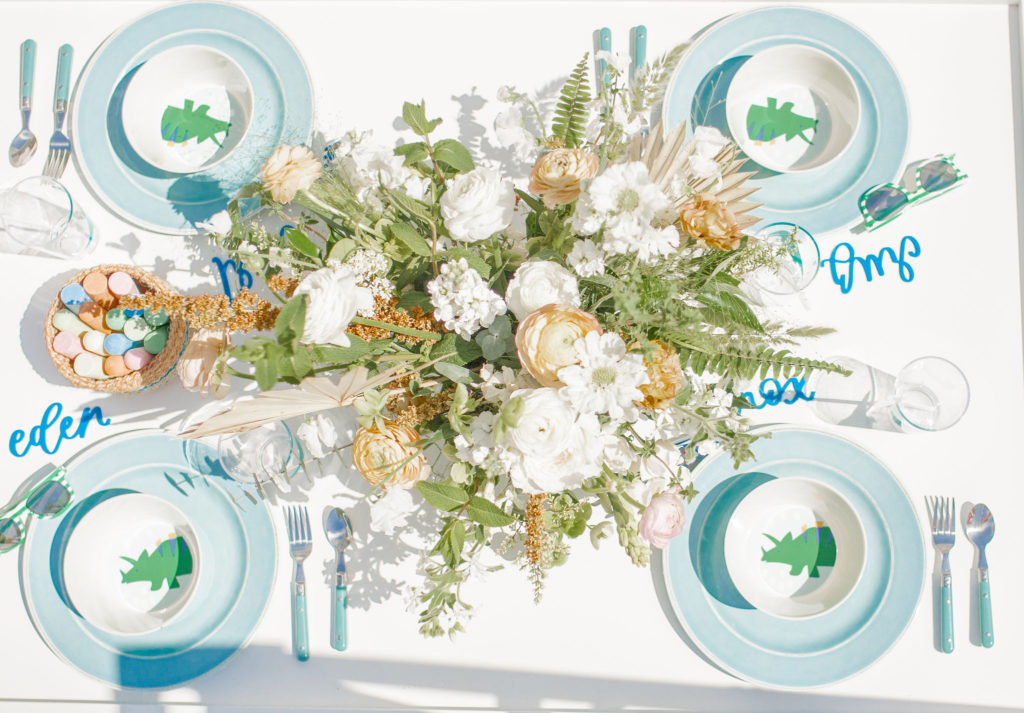 Pretty fun scene, right?! Now, all we gotta do is add my cute boys….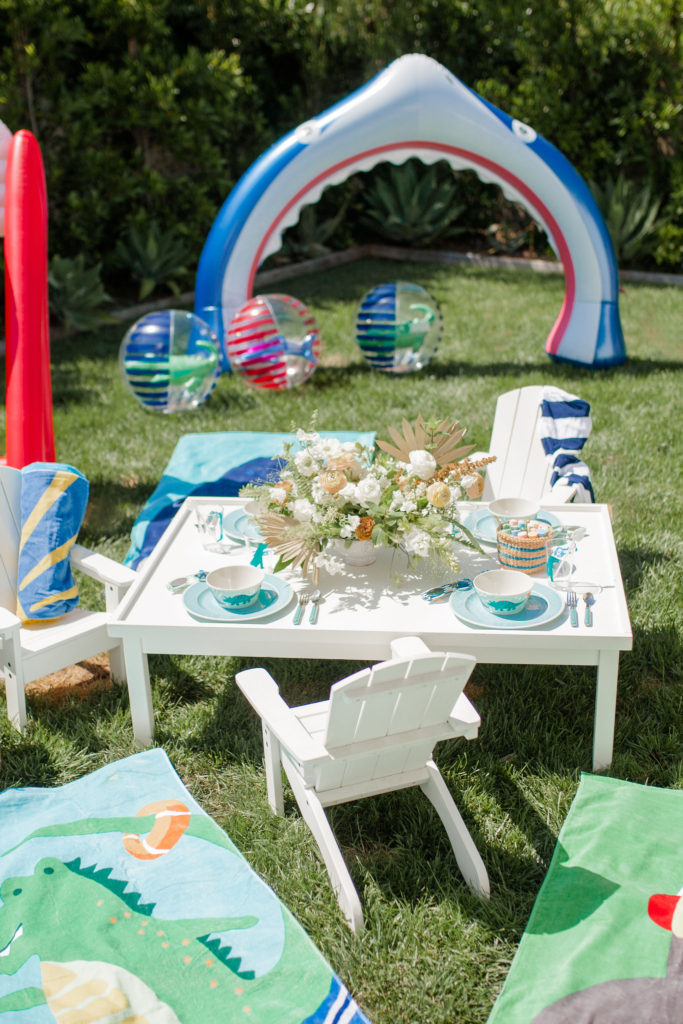 There they are!!!! Man, it's crazy how fast they are growing, I can't believe how big they both are. I feel like they grew so much through quarantine. One of the biggest blessings during quarantine was seeing them play and have fun together – don't get me wrong, there was plenty of fighting but the good times outweighed the bad times.
They are both wearing our favorite Seaesta Surf, which they basically live in ALL summer! All year actually, haha!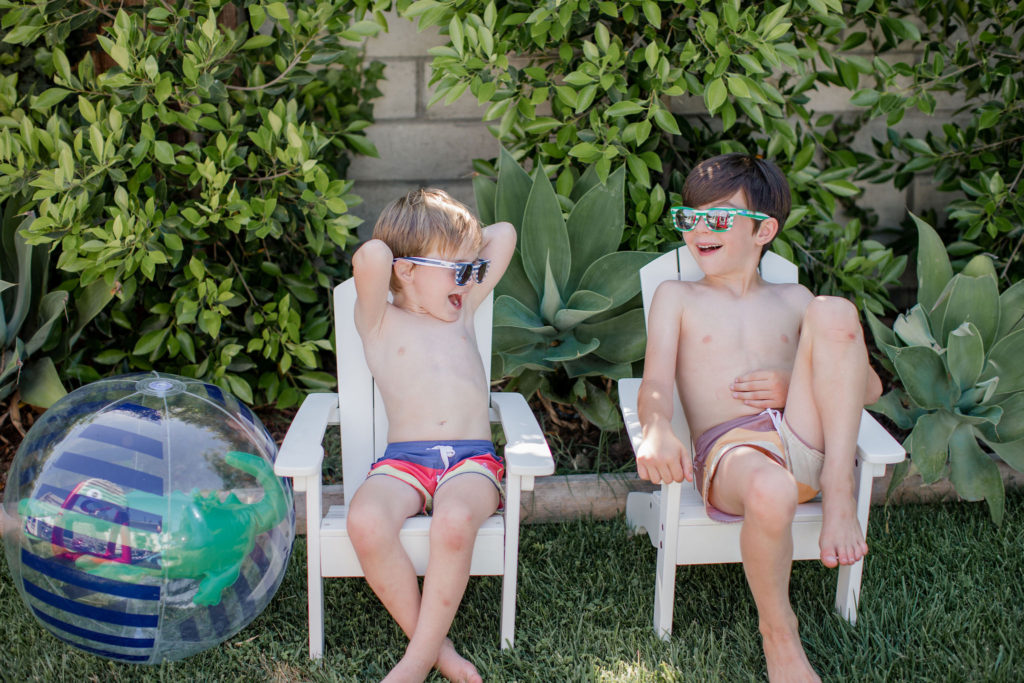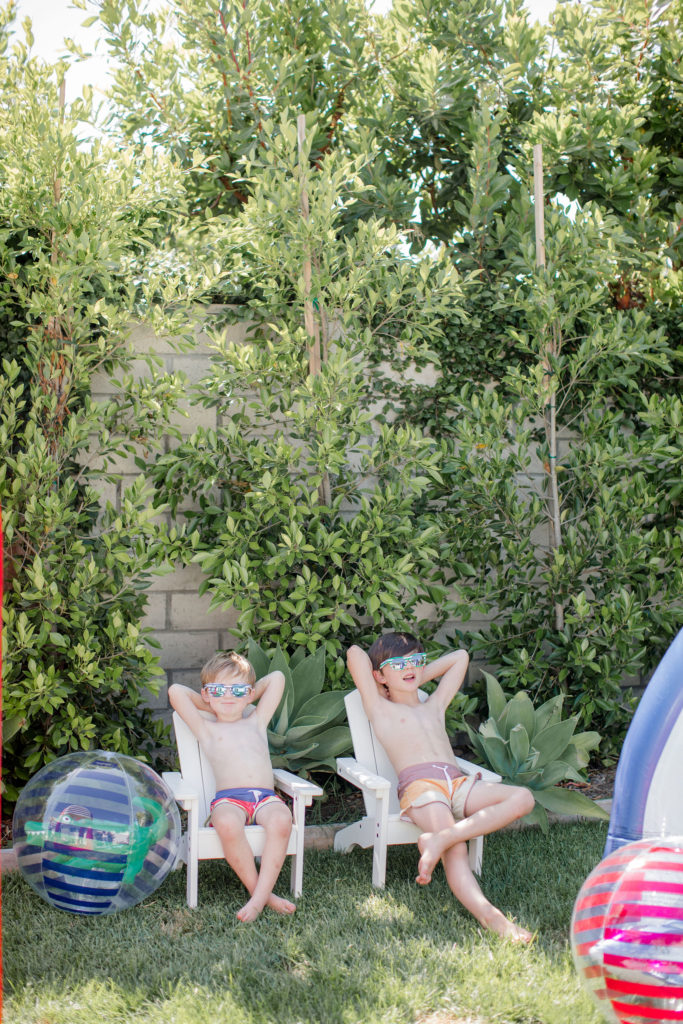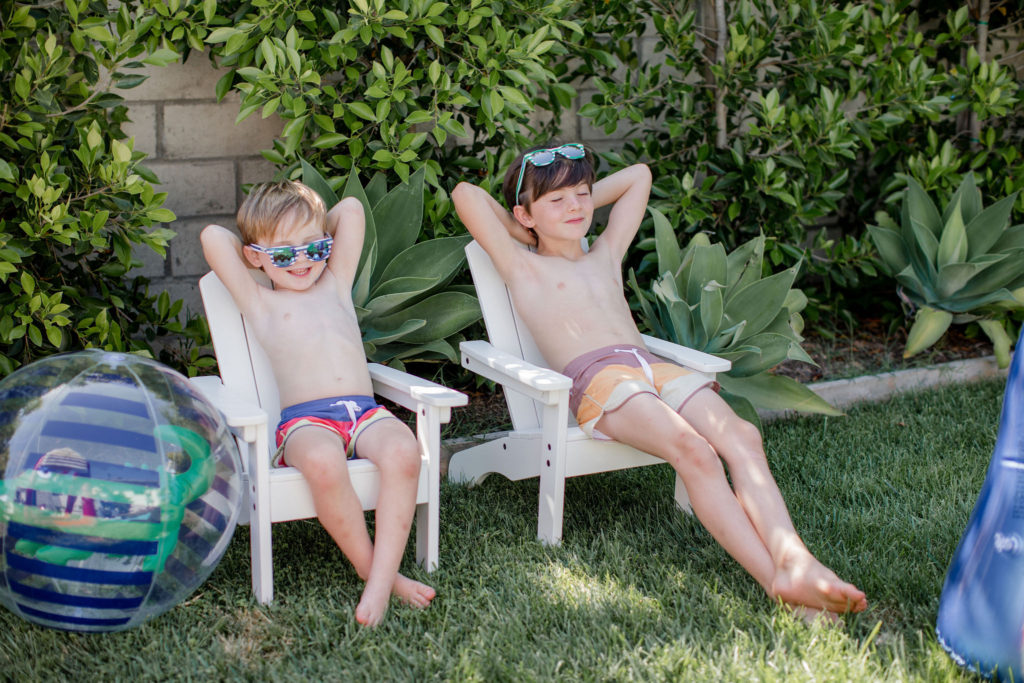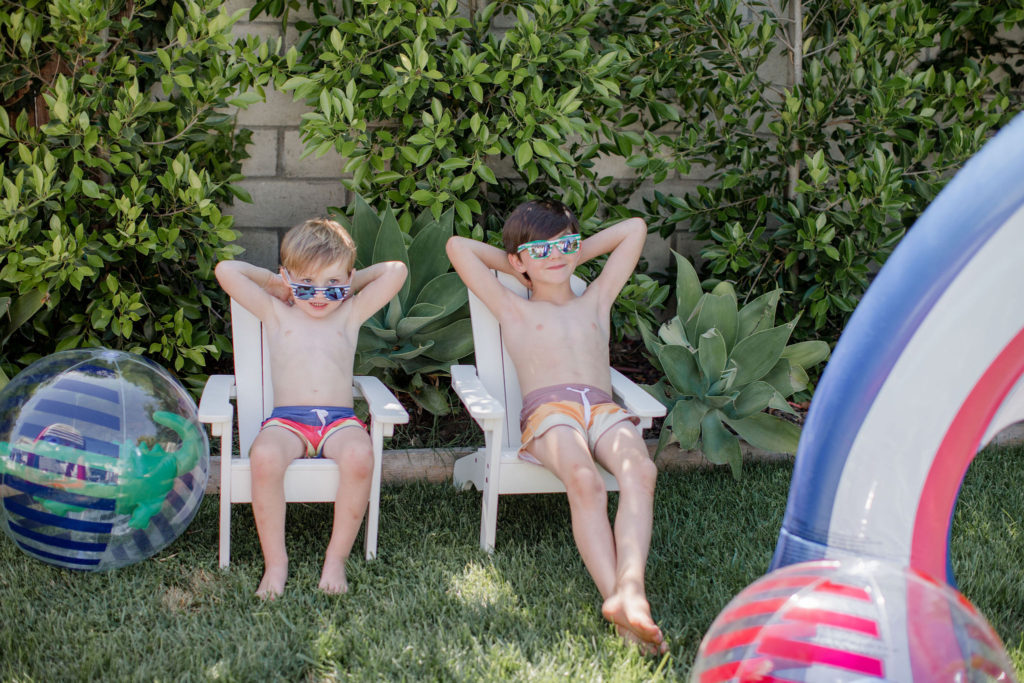 Water balloons are a must for us when it's hot! Worth the clean up because they are so darn fun – I mean the evidence is in these photos!
Can we talk about how easy water balloons are now?! I understand why my mom never did them, haha! Could you imagine tying all of those balloons?! Whoever invented these new ones is a genius!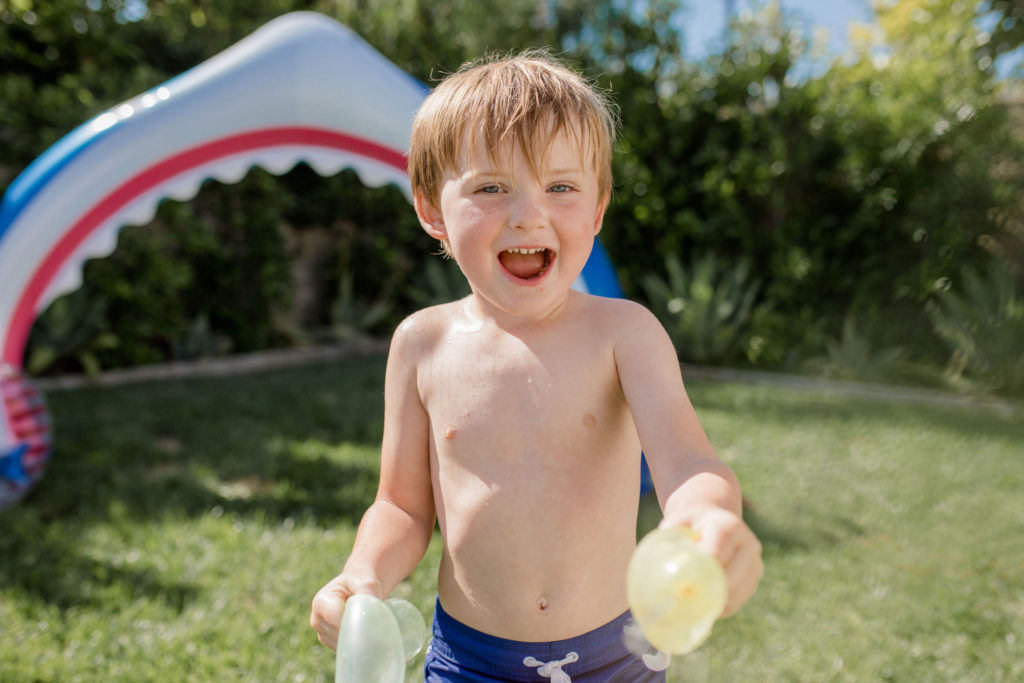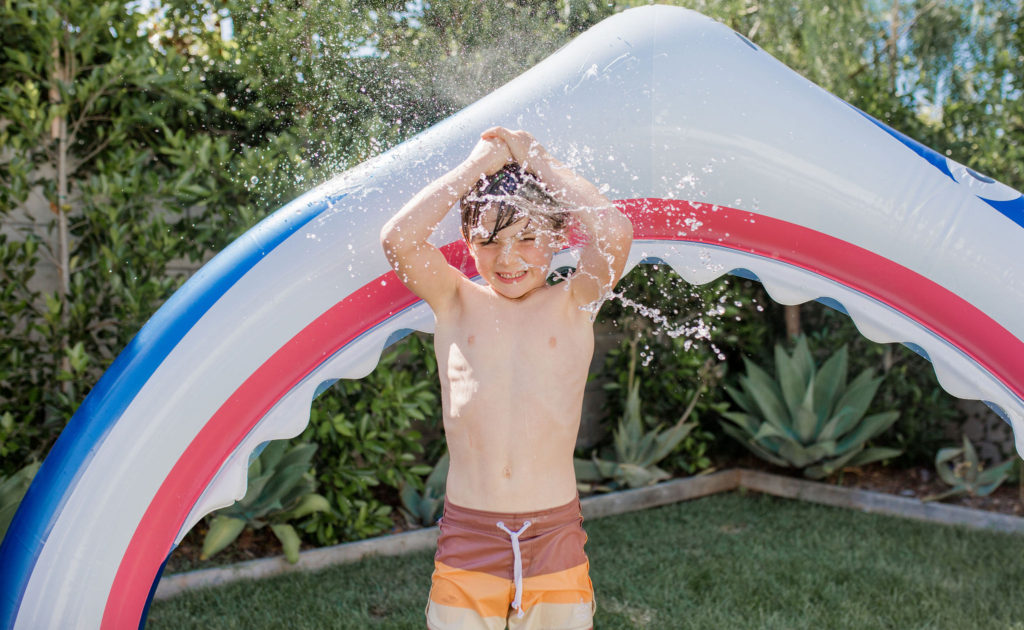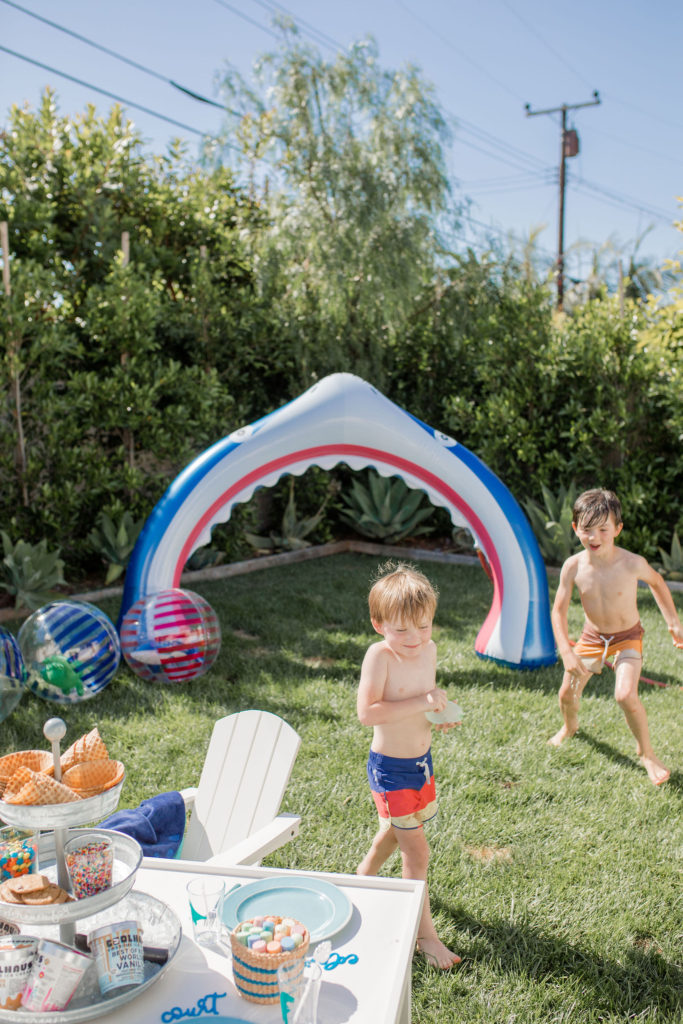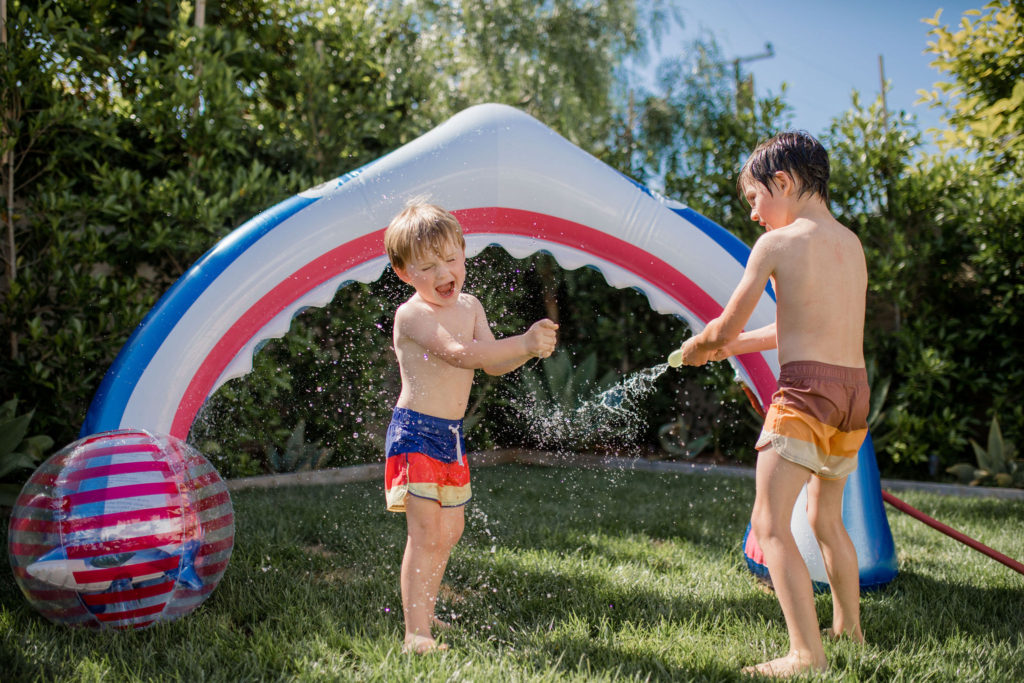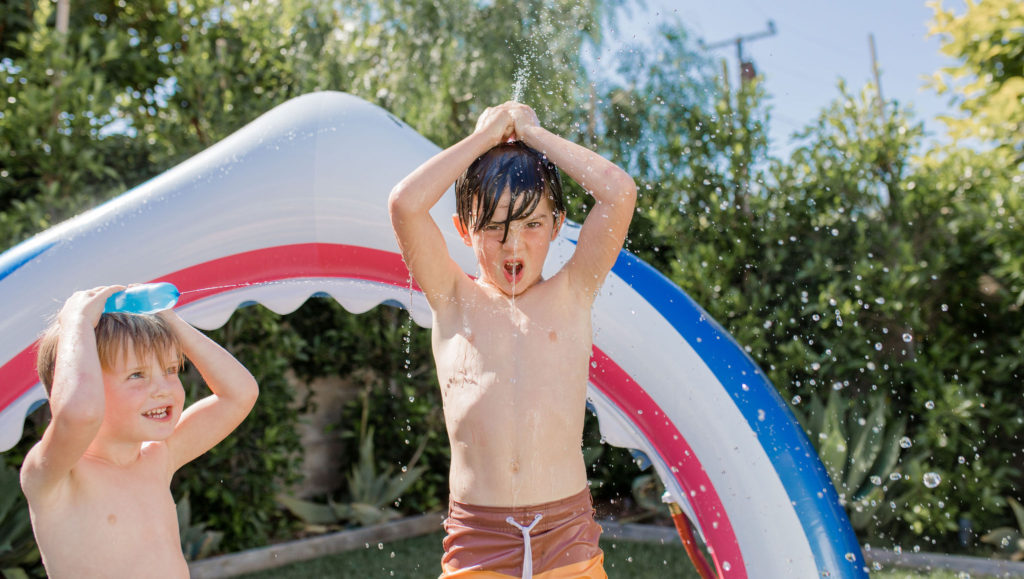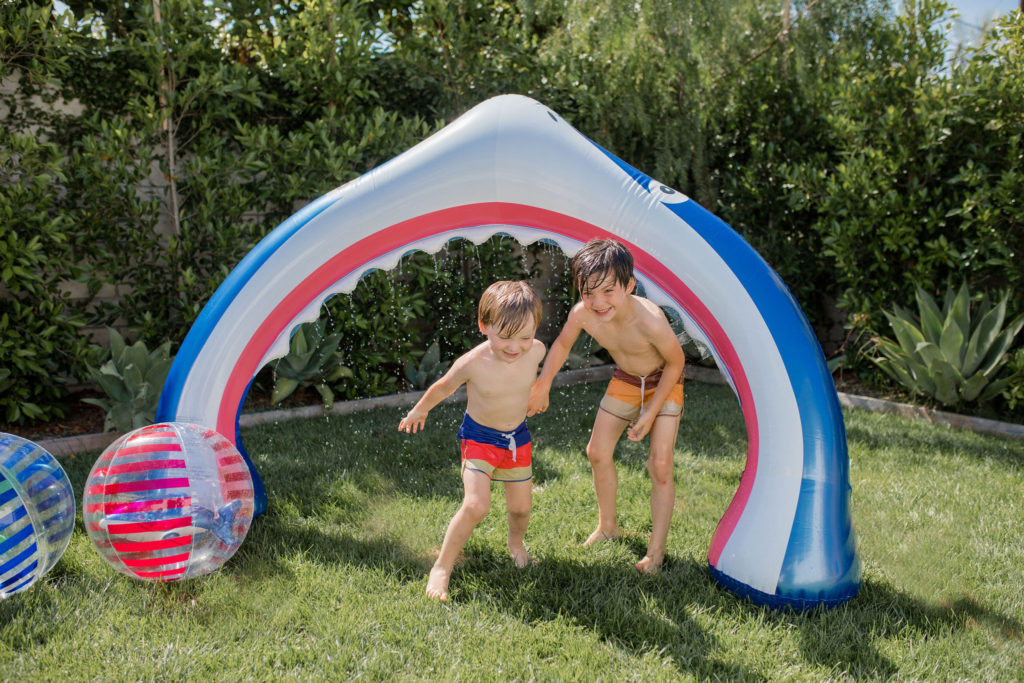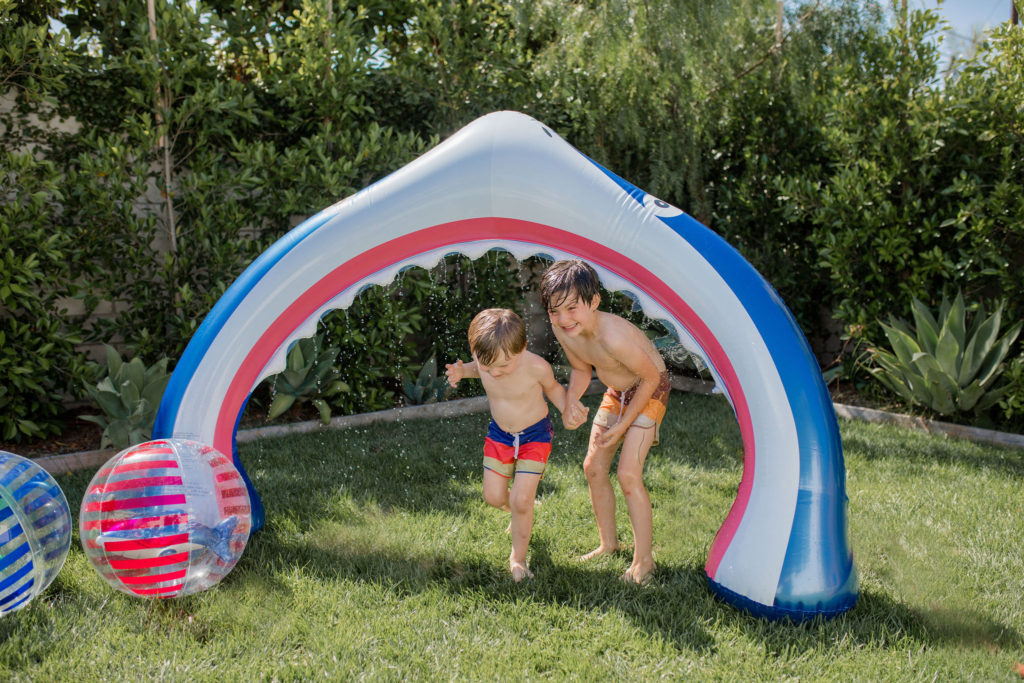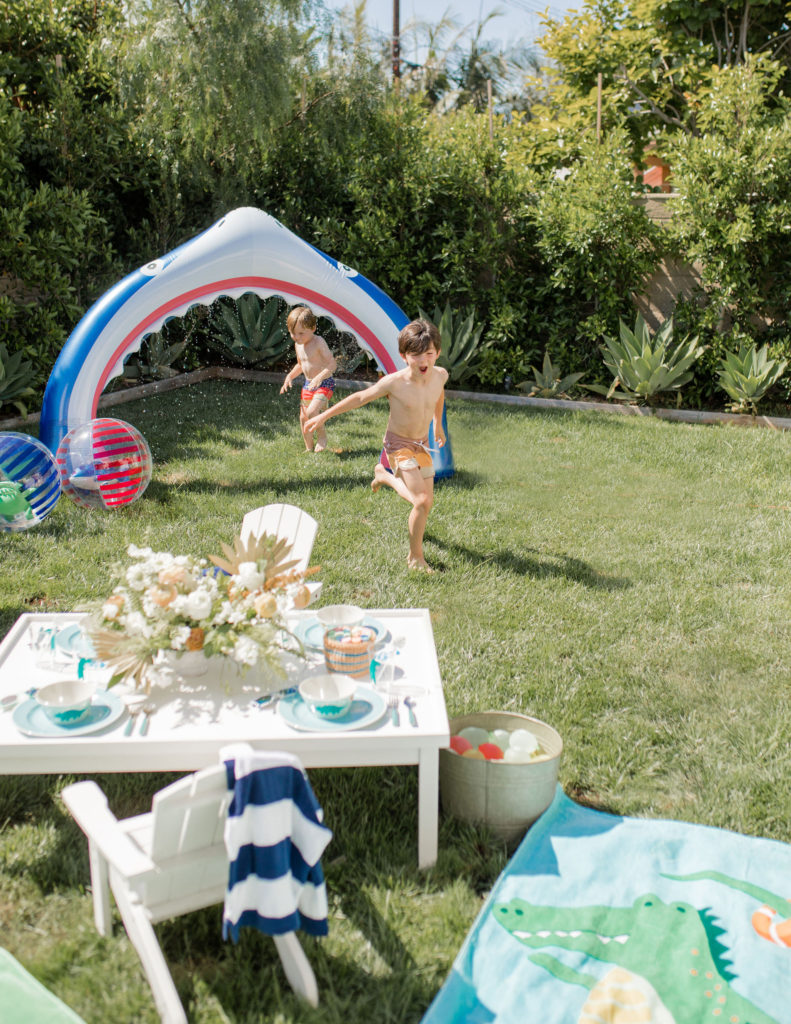 After the water balloon fun – chill time! I told you these were our favorite towels!!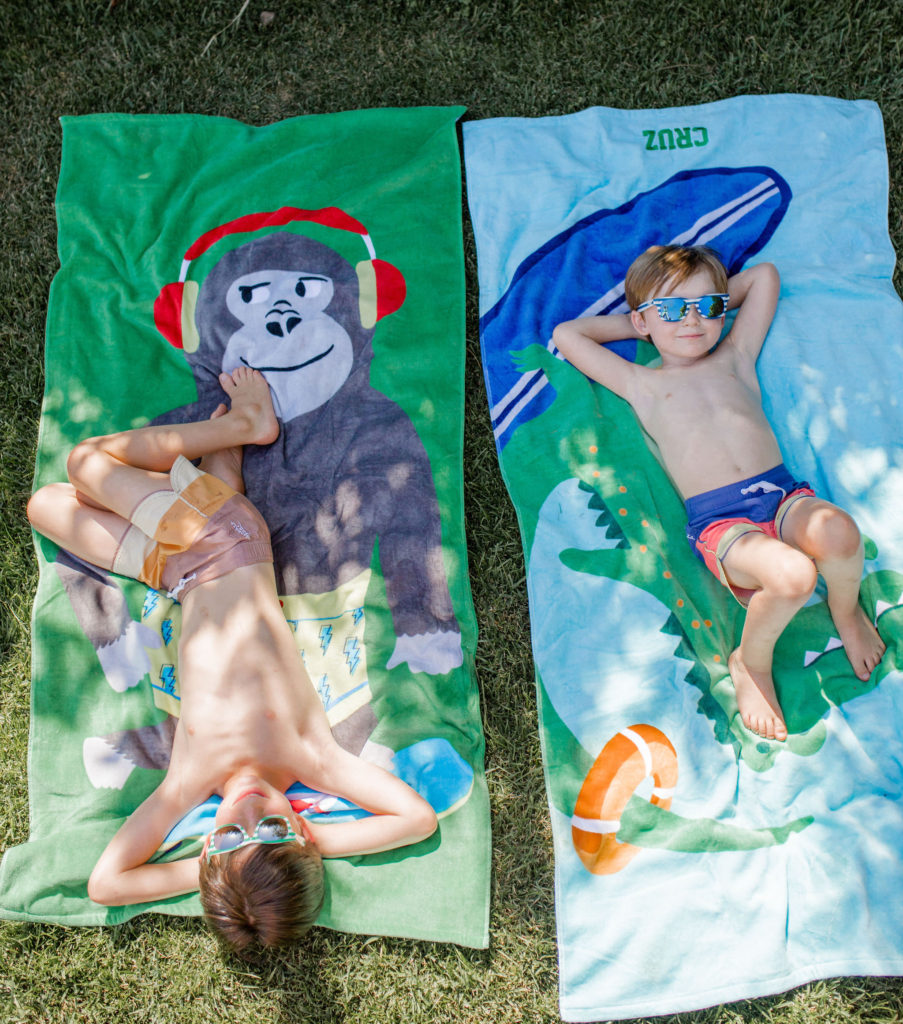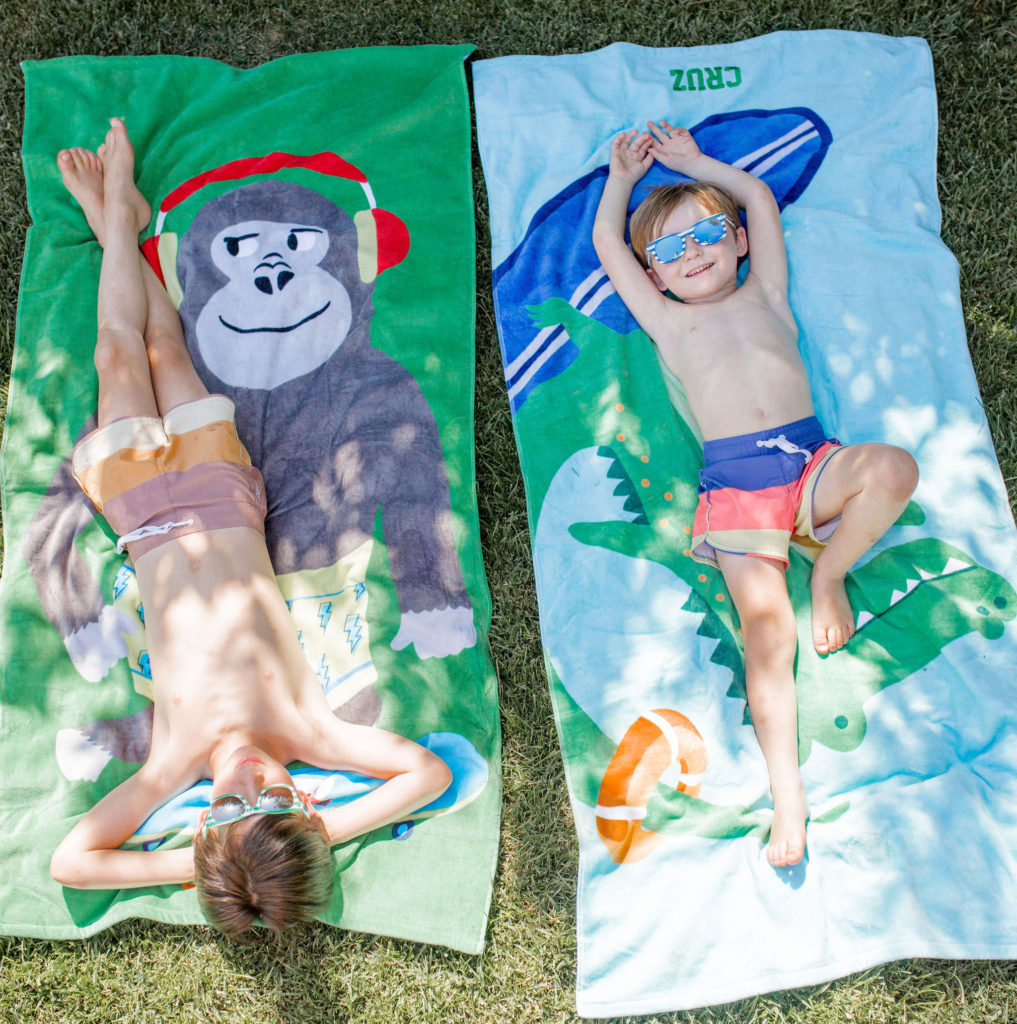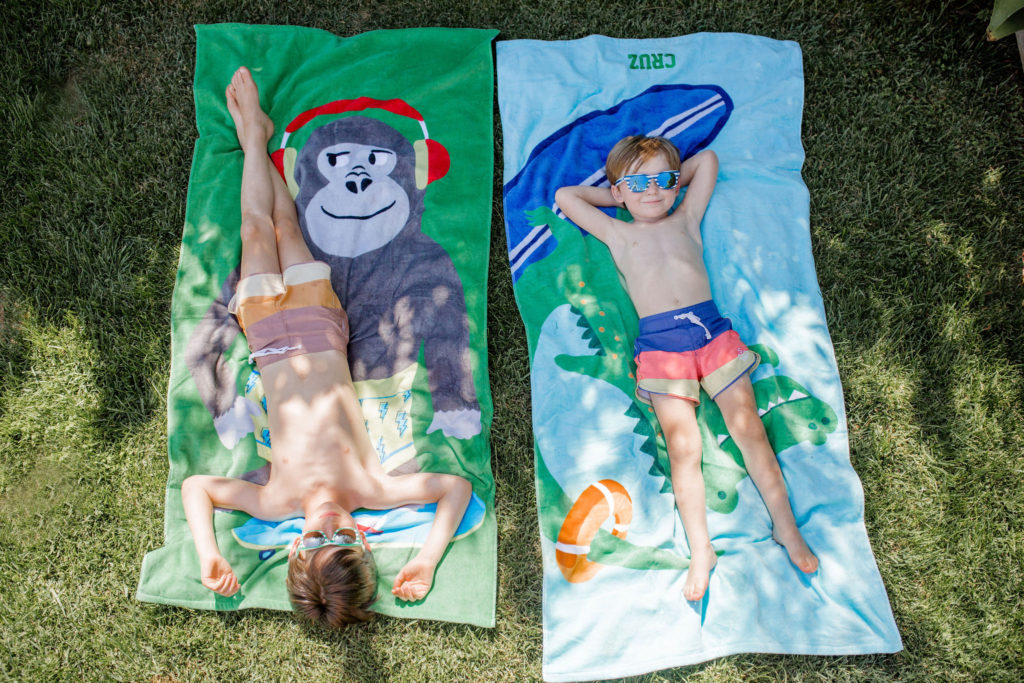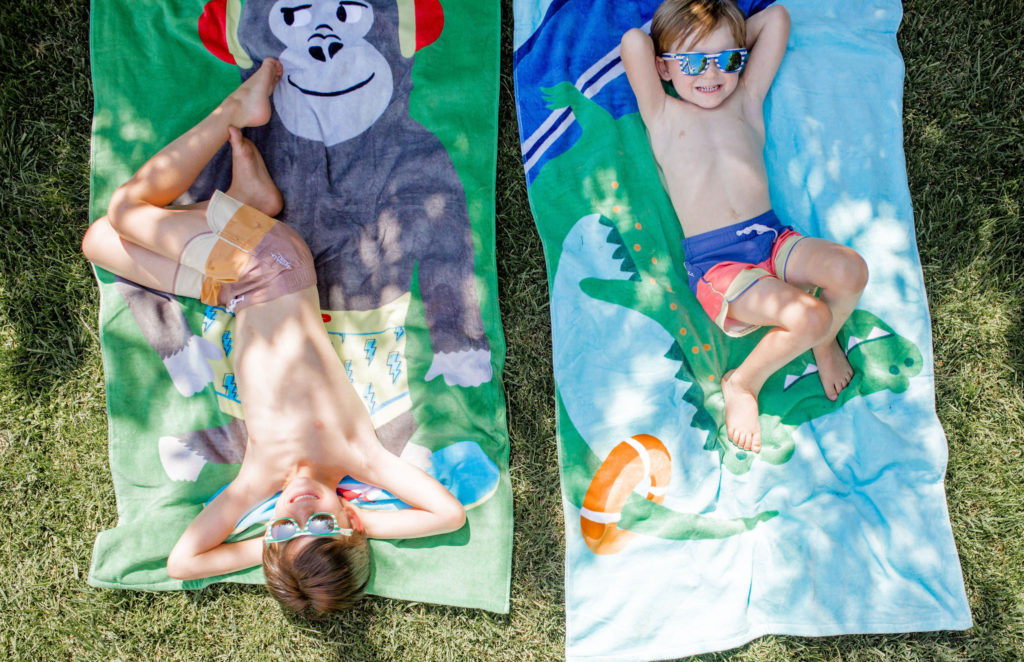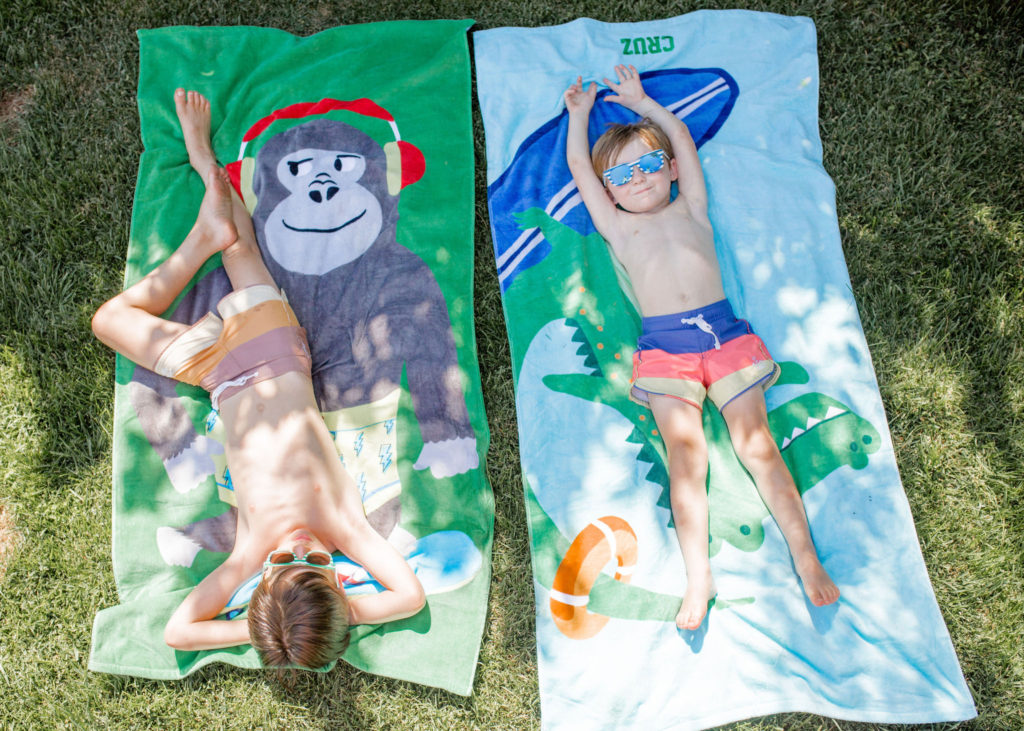 This basketball hoop was a favorite for both boys! I see it getting a lot of playtime over the summer!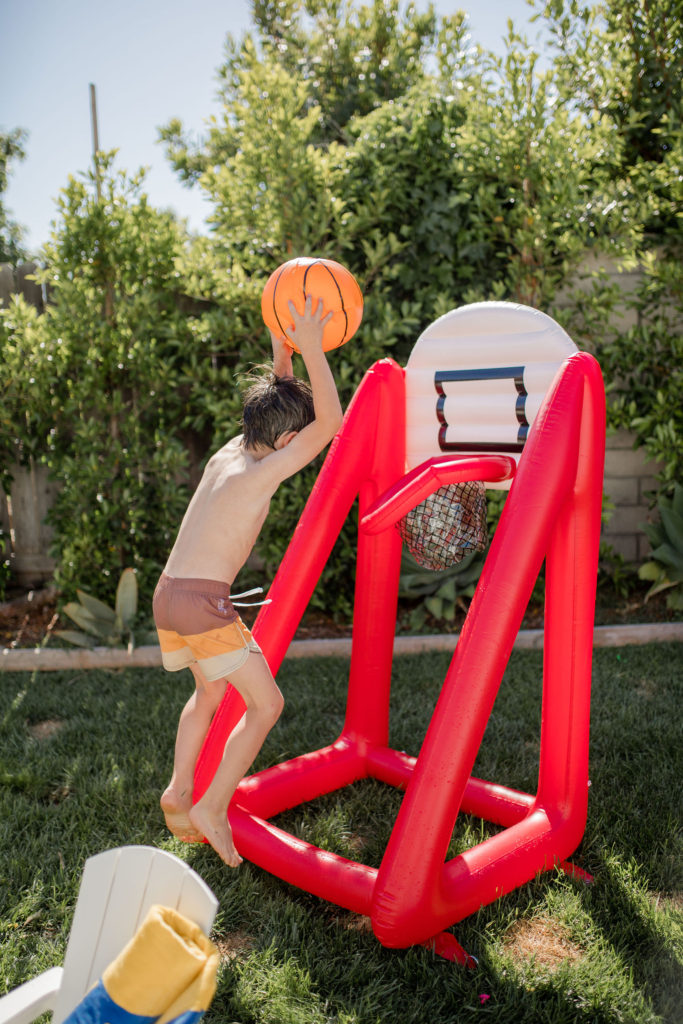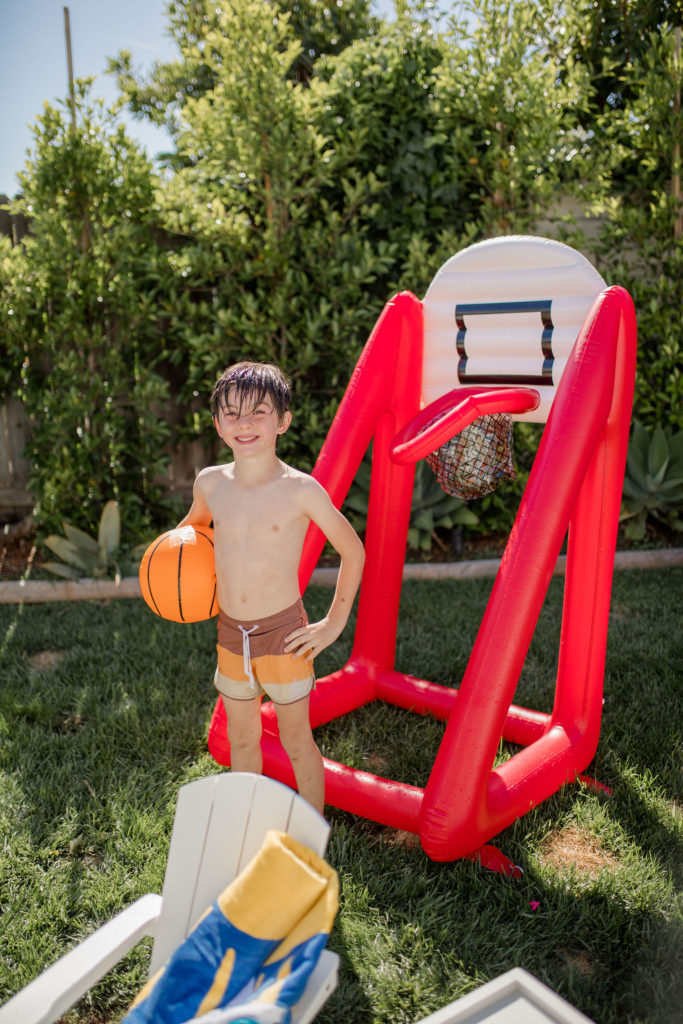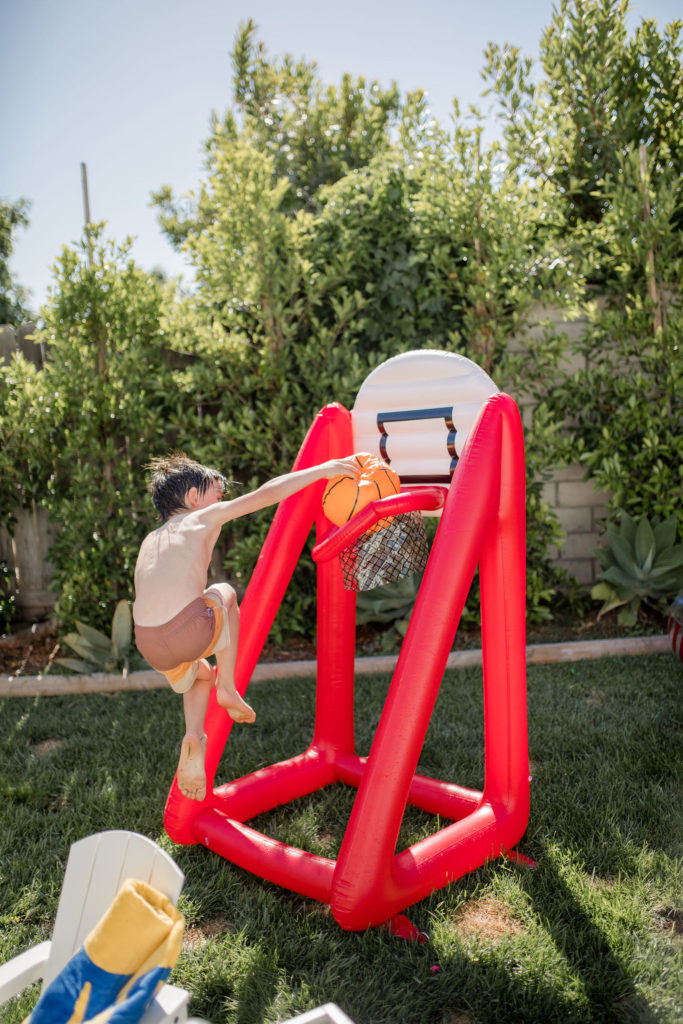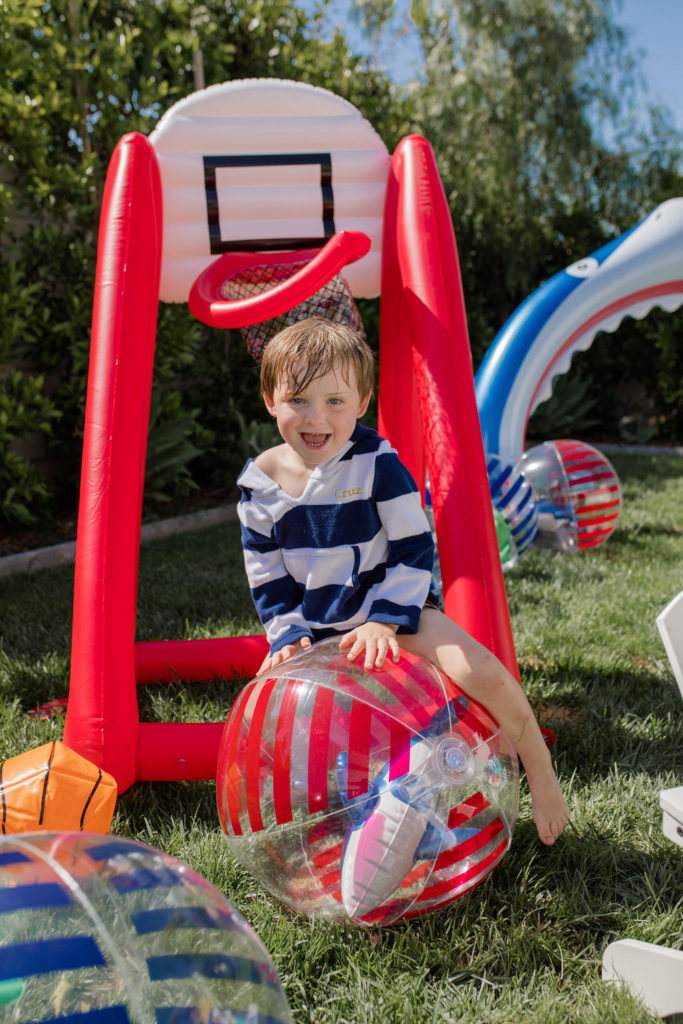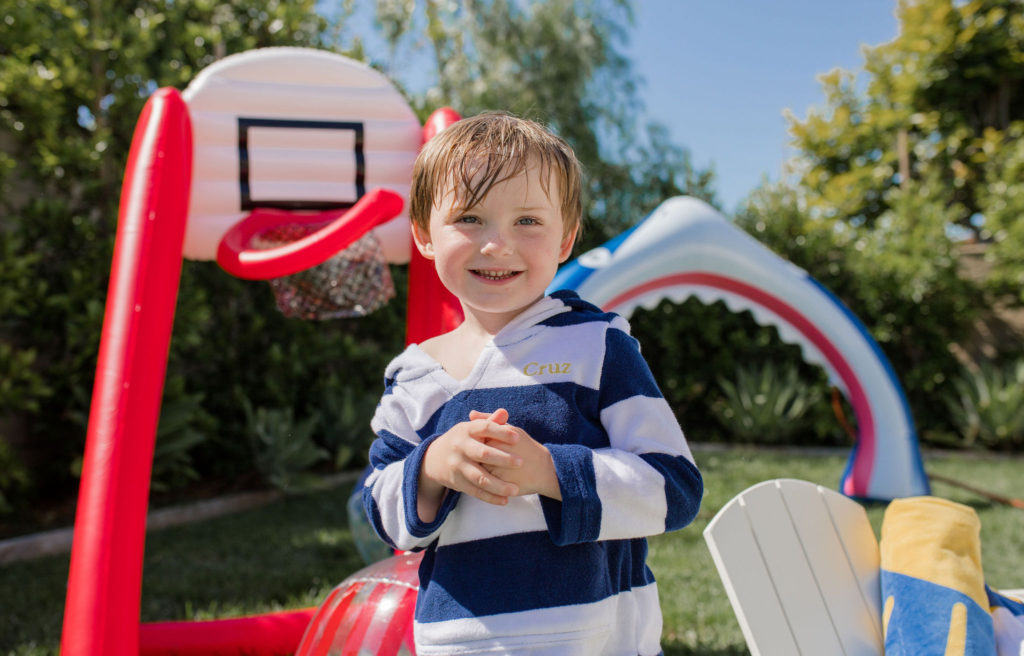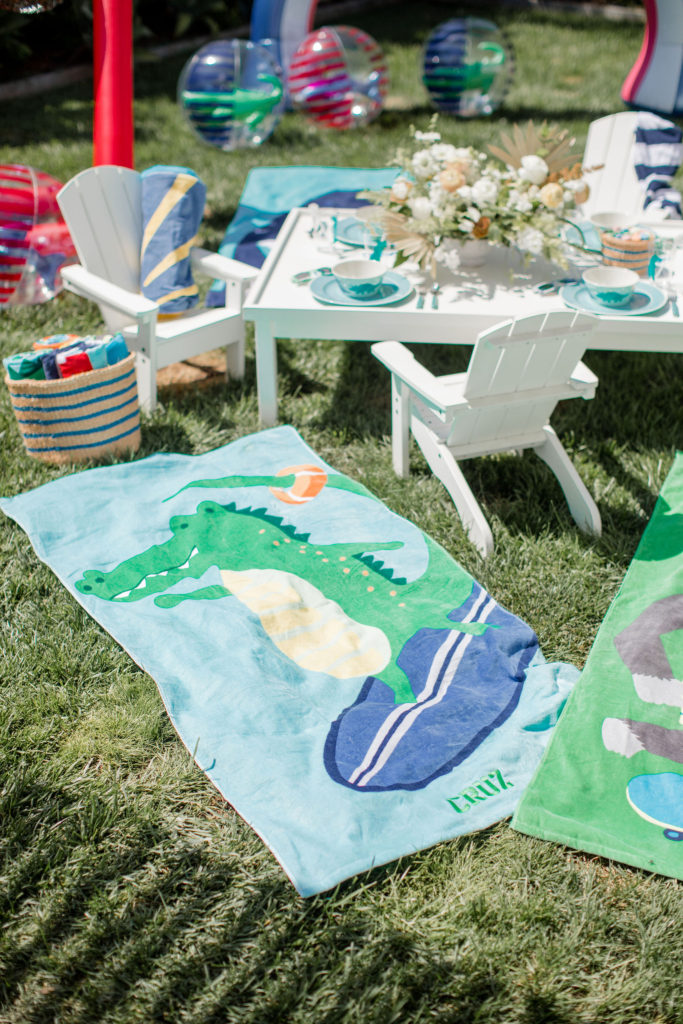 Another item we love over the summer are these hooded beach towels! We use them after the beach or pool all summer and my boys LOVE them! Plus, the monogramming makes them extra special!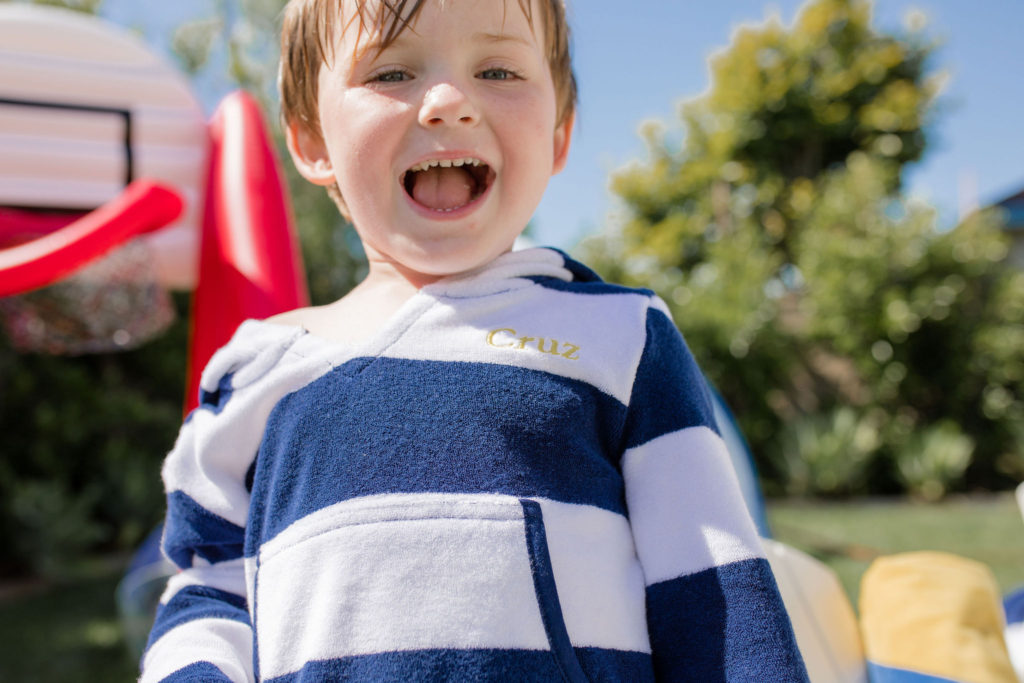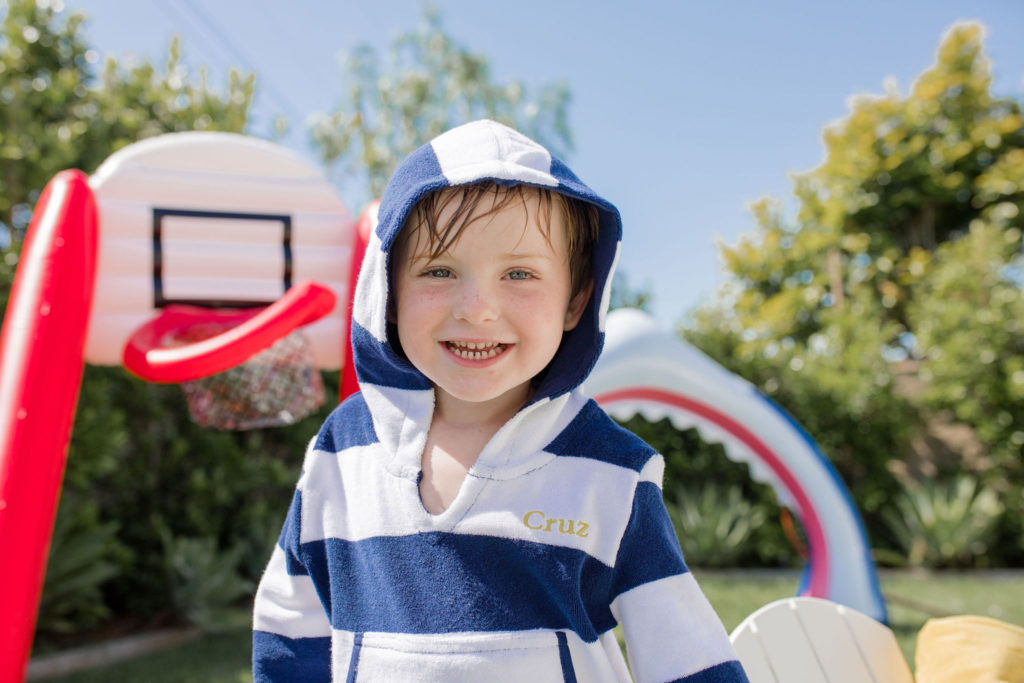 How cute are these boys in their hoodies?! And they LOVE these beach balls! They are another summer must!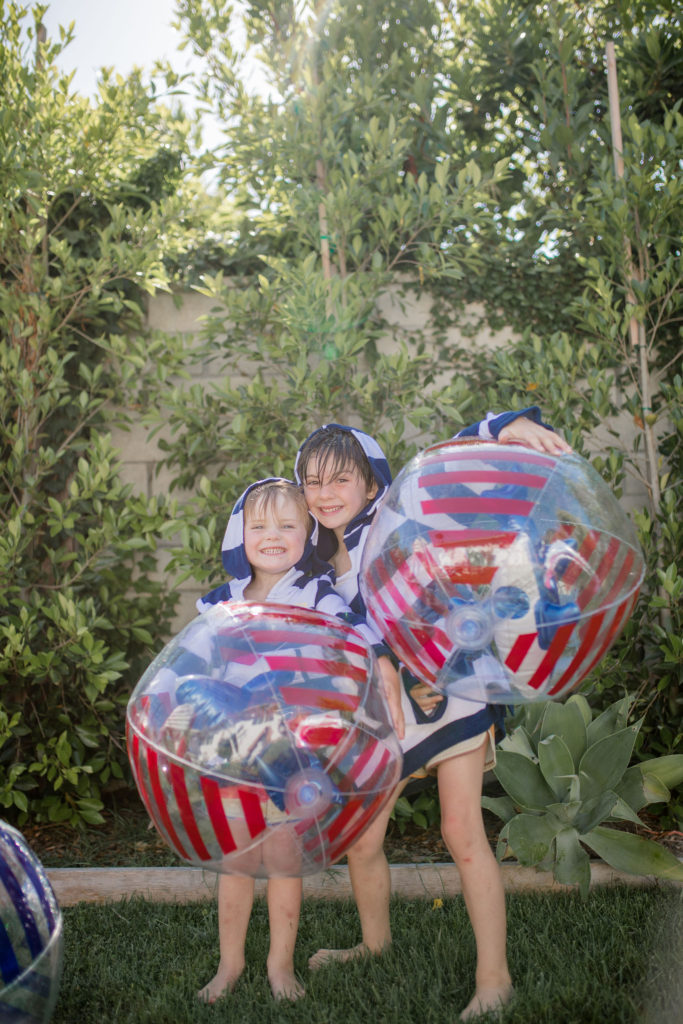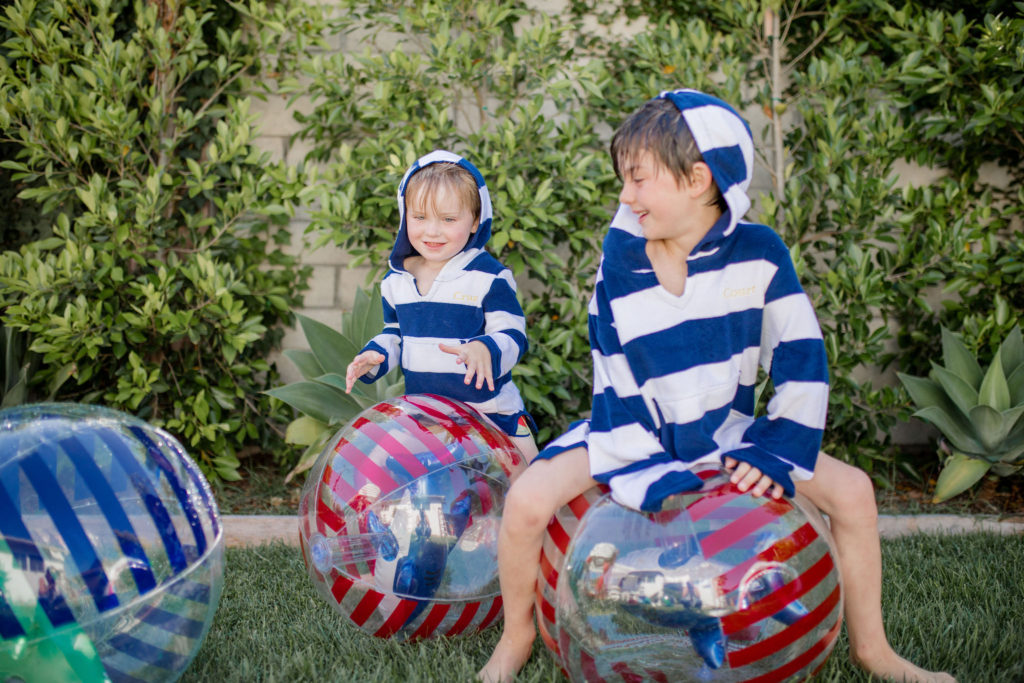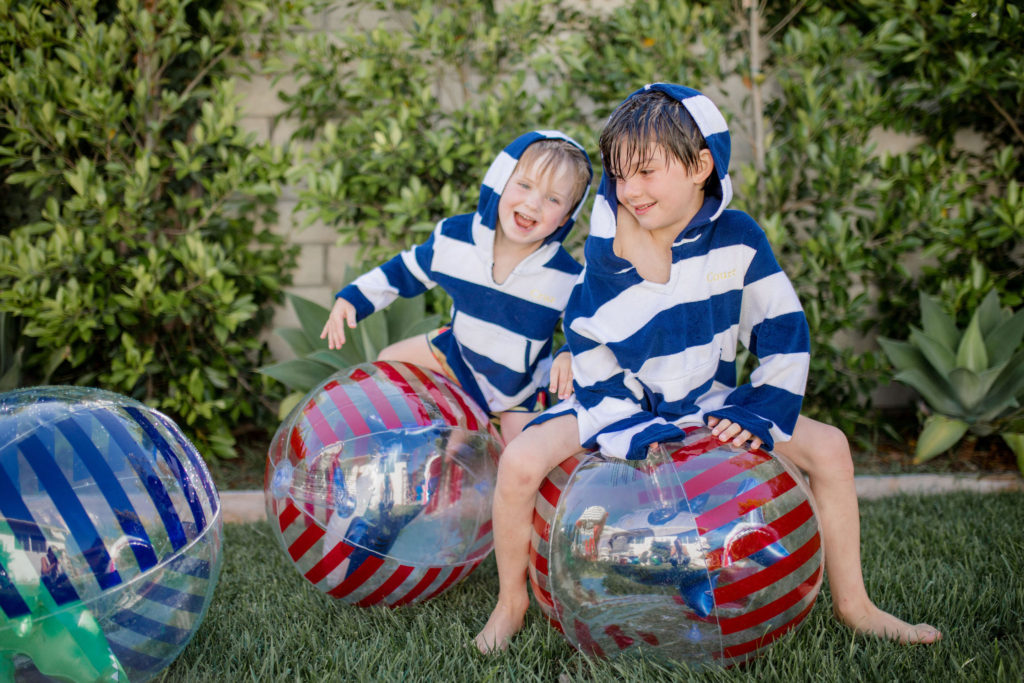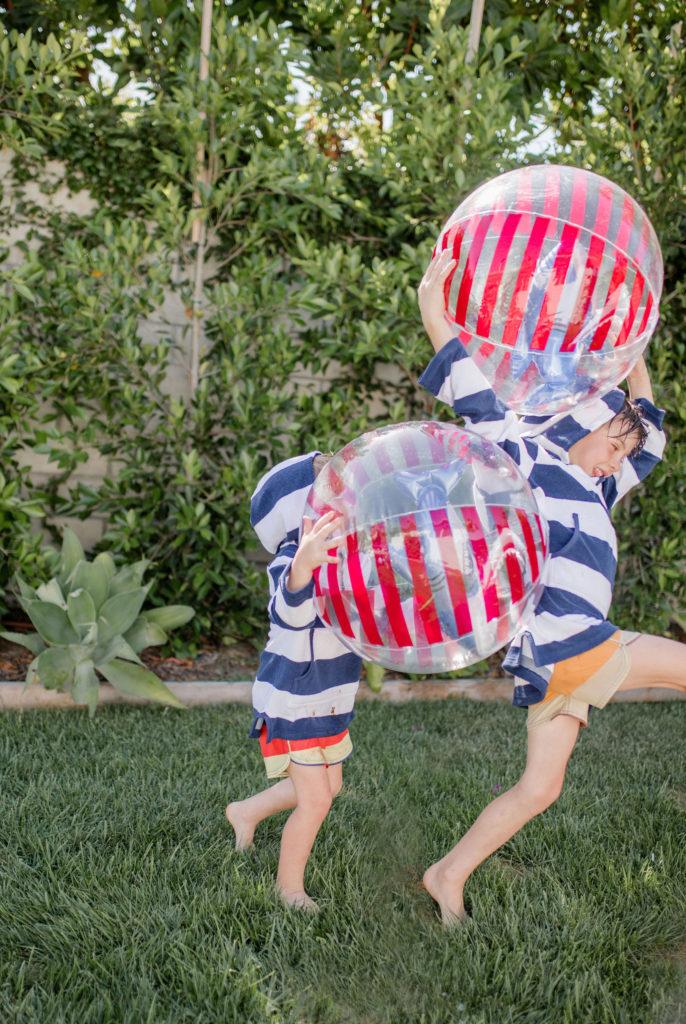 Ice cream on a summer day is always a good idea, especially after a lot of playtime! I created this cute ice cream bar on Pottery Barn's galvanized three-tiered stand. I love how it turned out and it was super easy! I just went to the store and bought all the ice cream toppings and treats and added ice to the stand with them!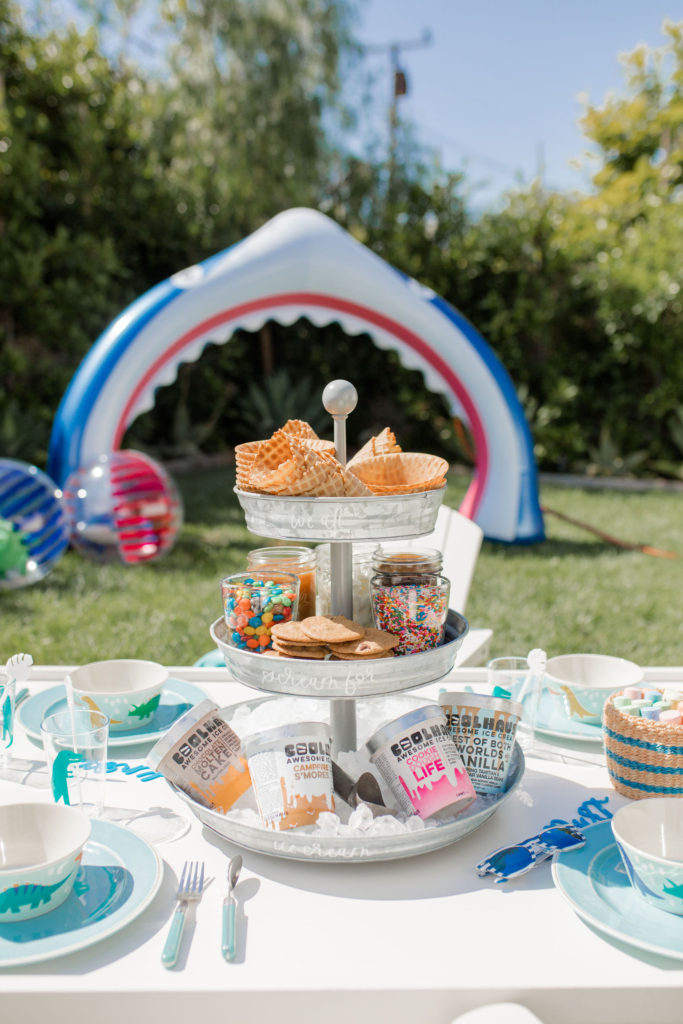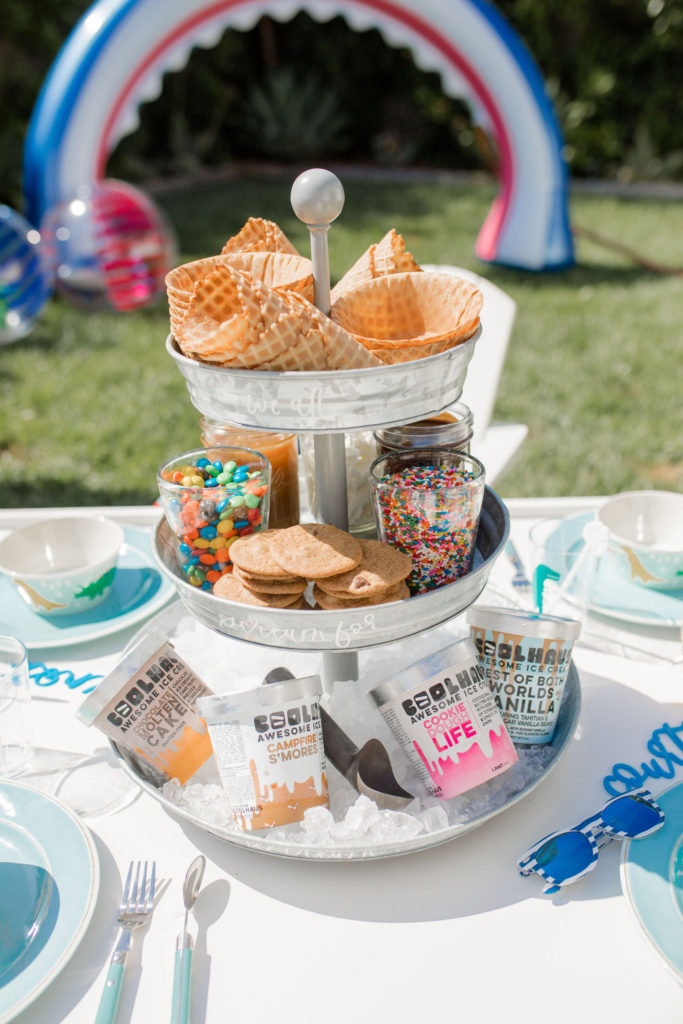 Have you guys tried this ice cream brand?! I found it at Target and it's SO yummy!!!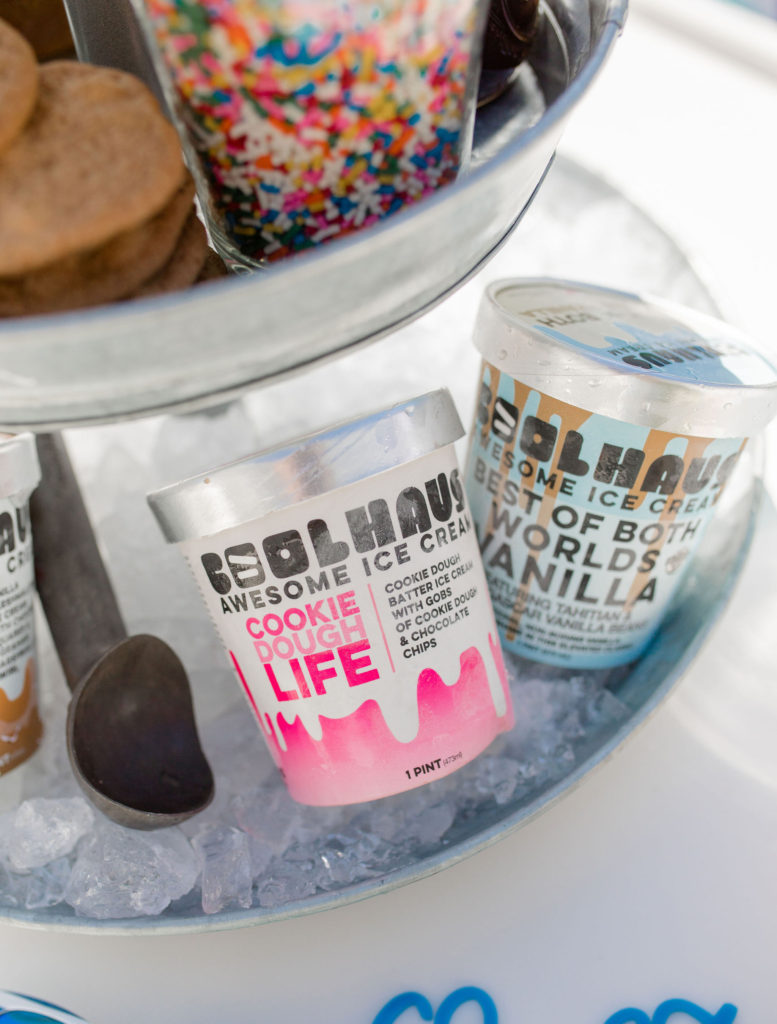 Poppy Jack Shop added a sweet detail with some vinyl stickers saying "We all scream for Ice Cream!!"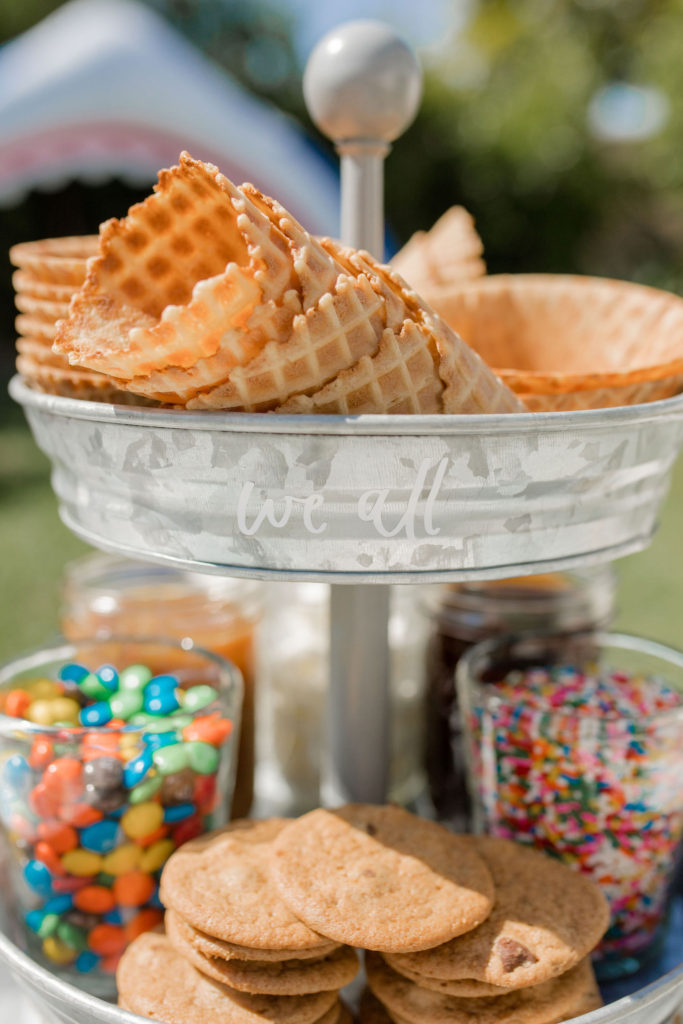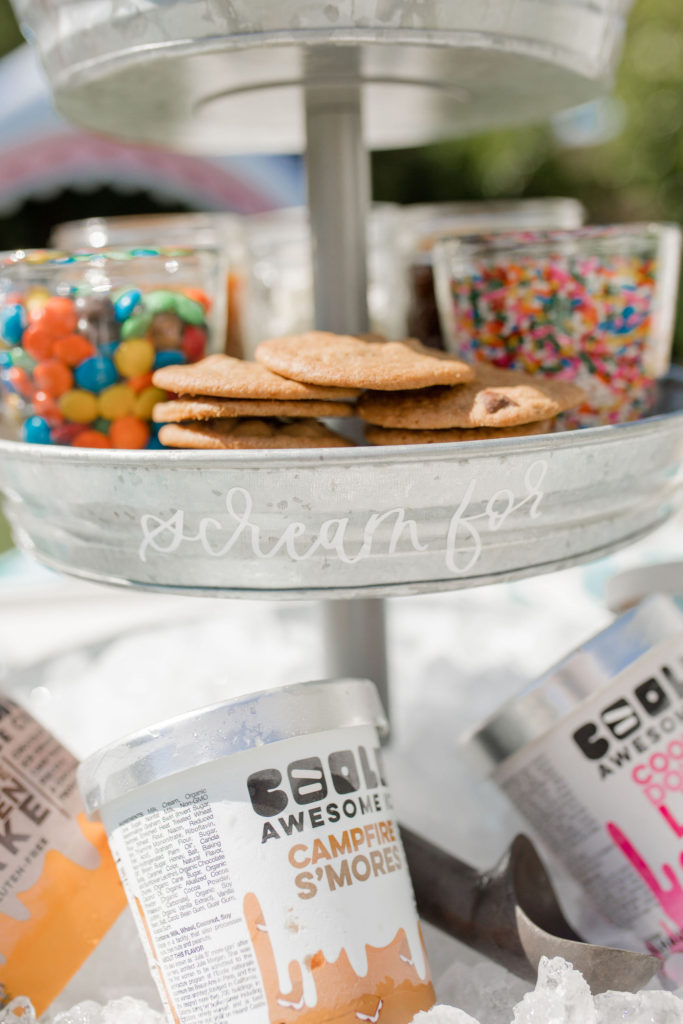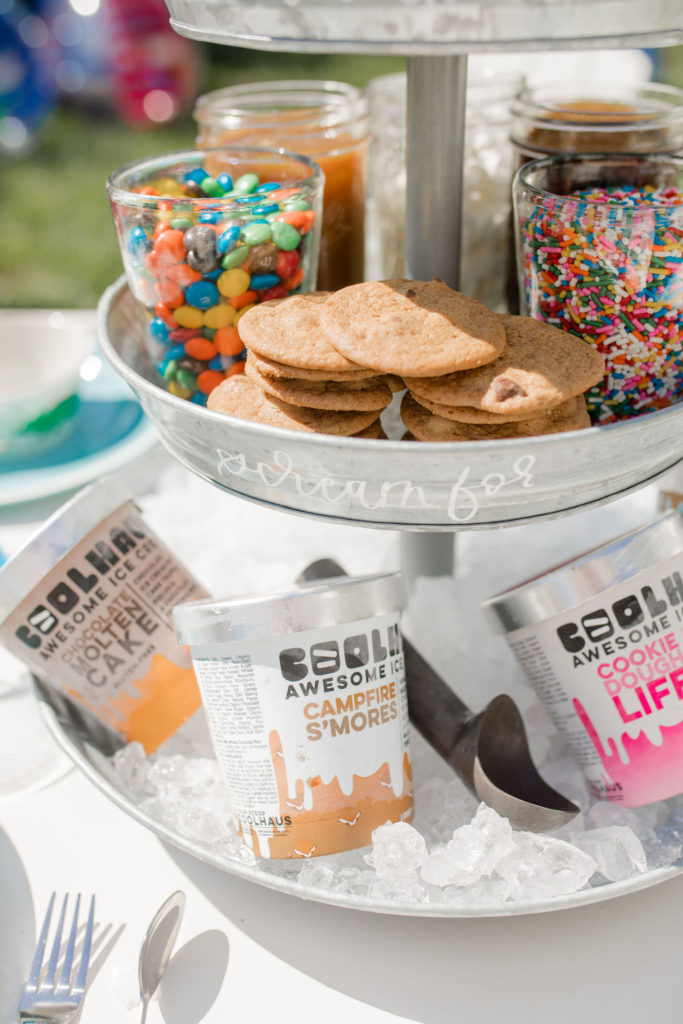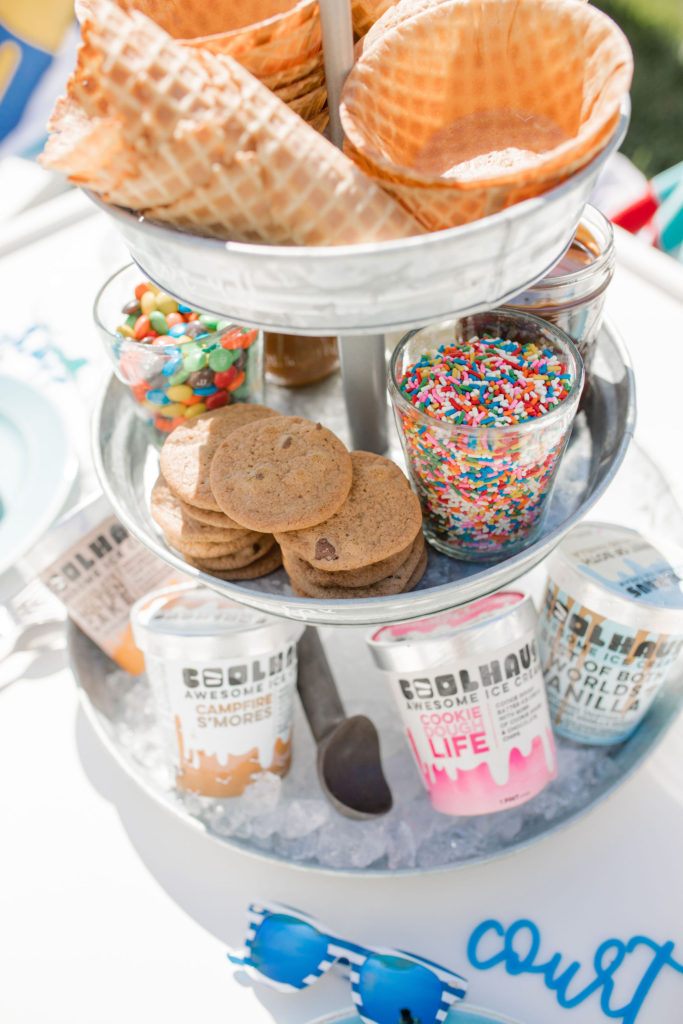 Talk about fun!!! This day was epic, as my 6 year old would say….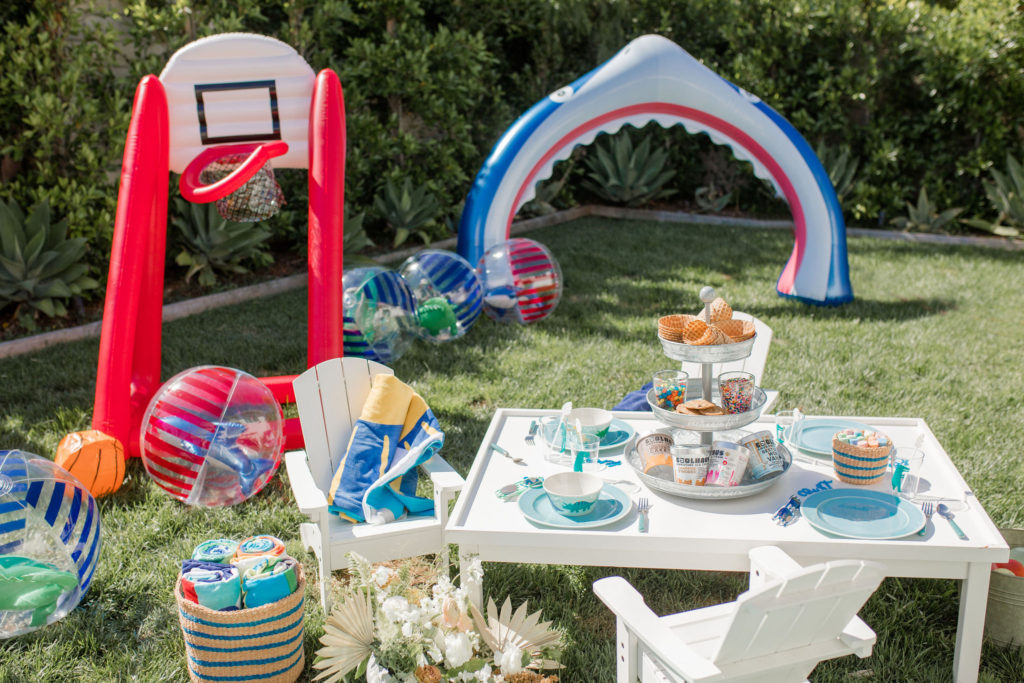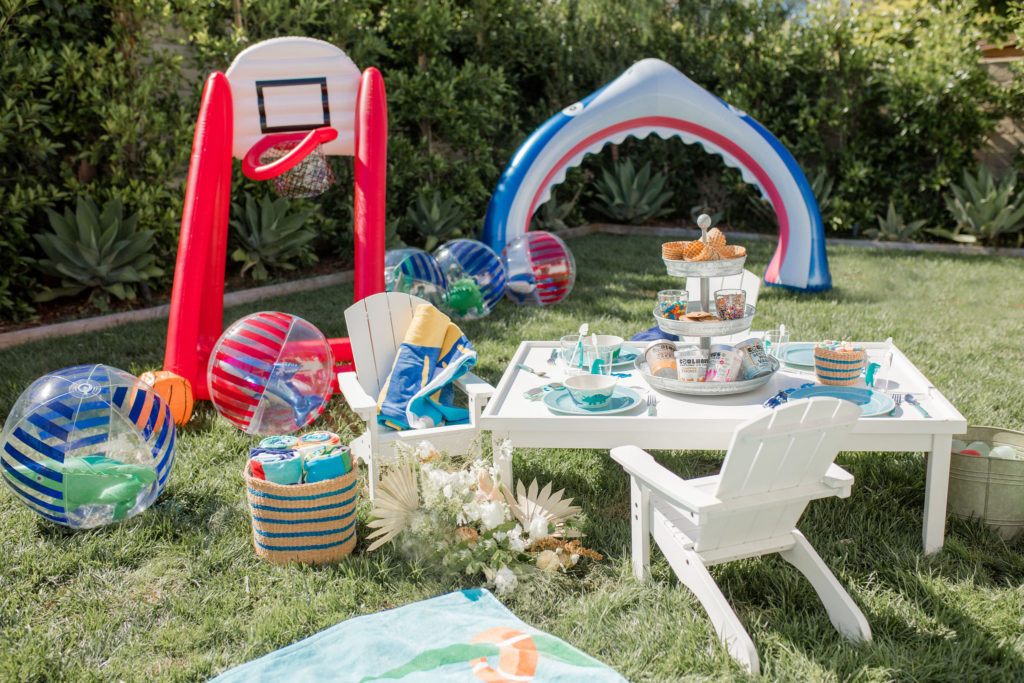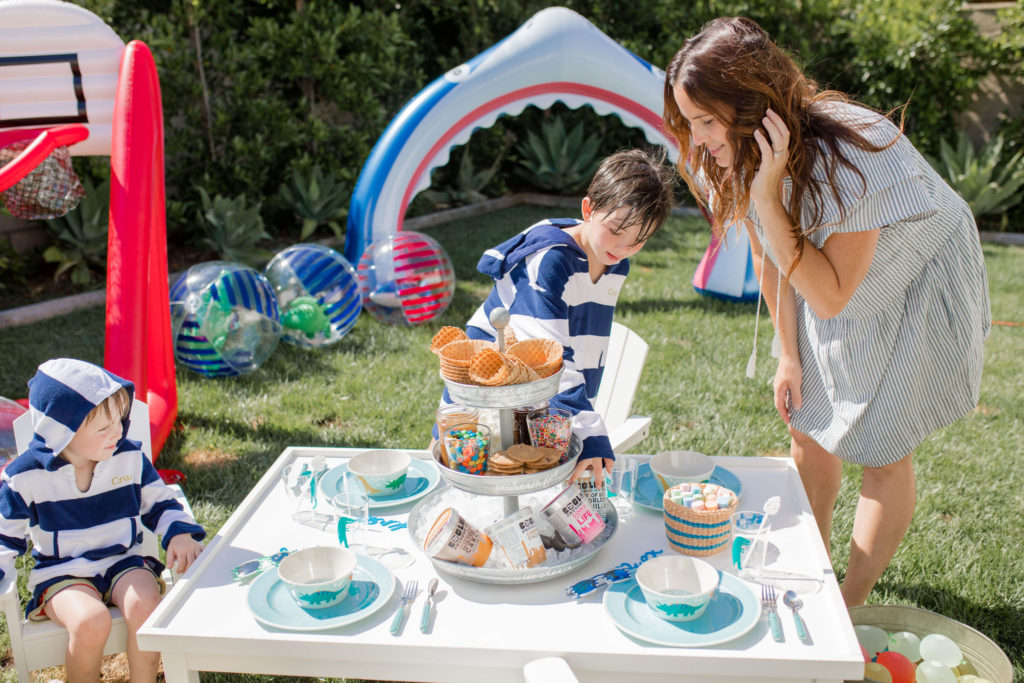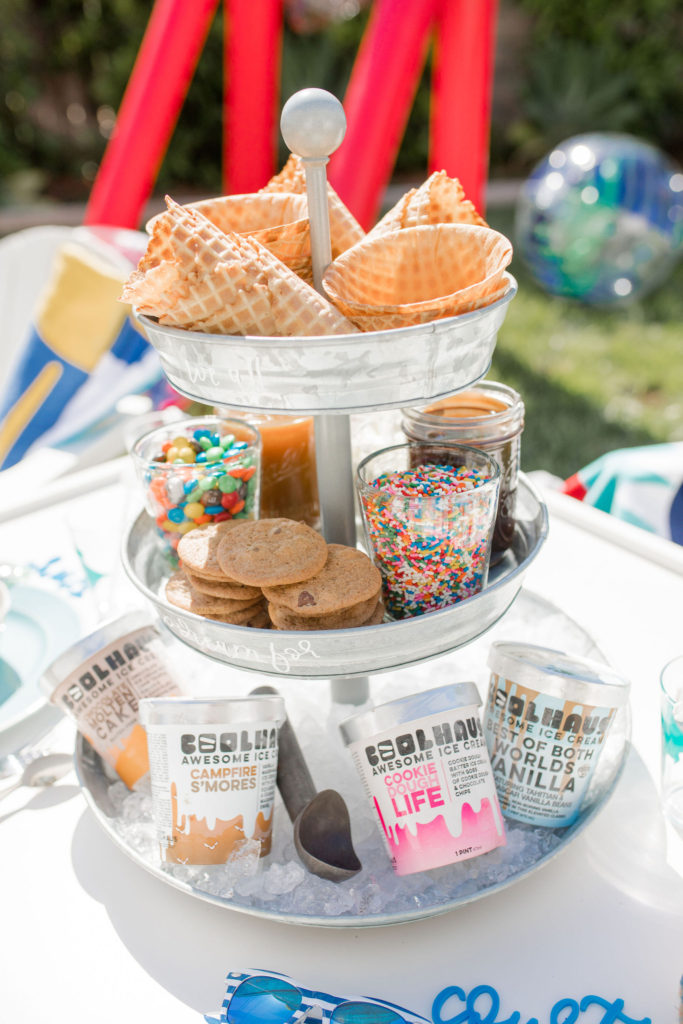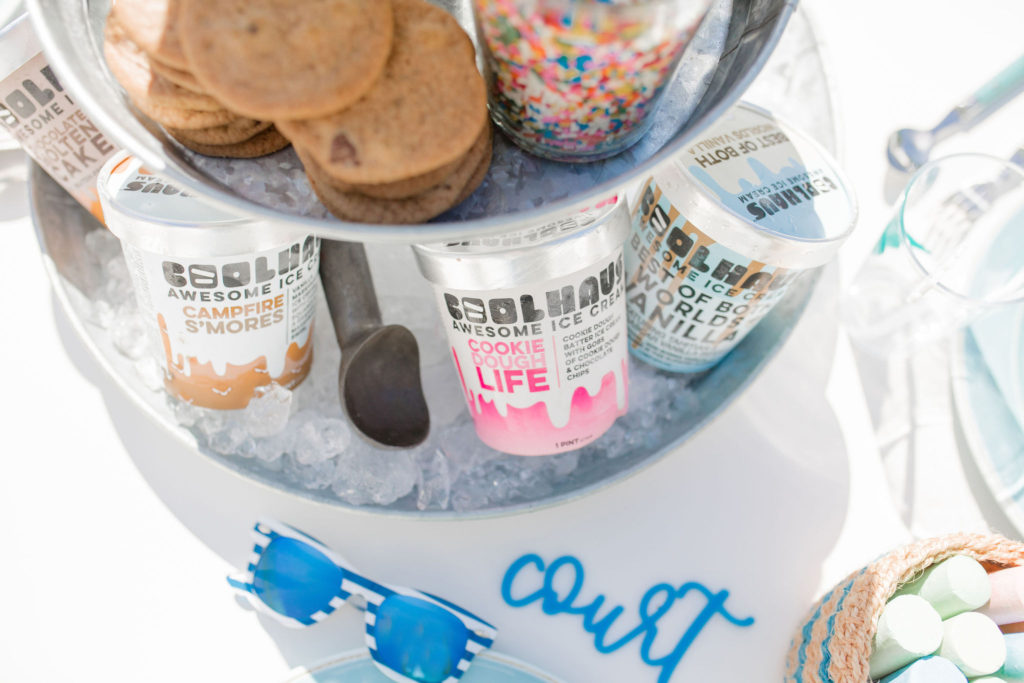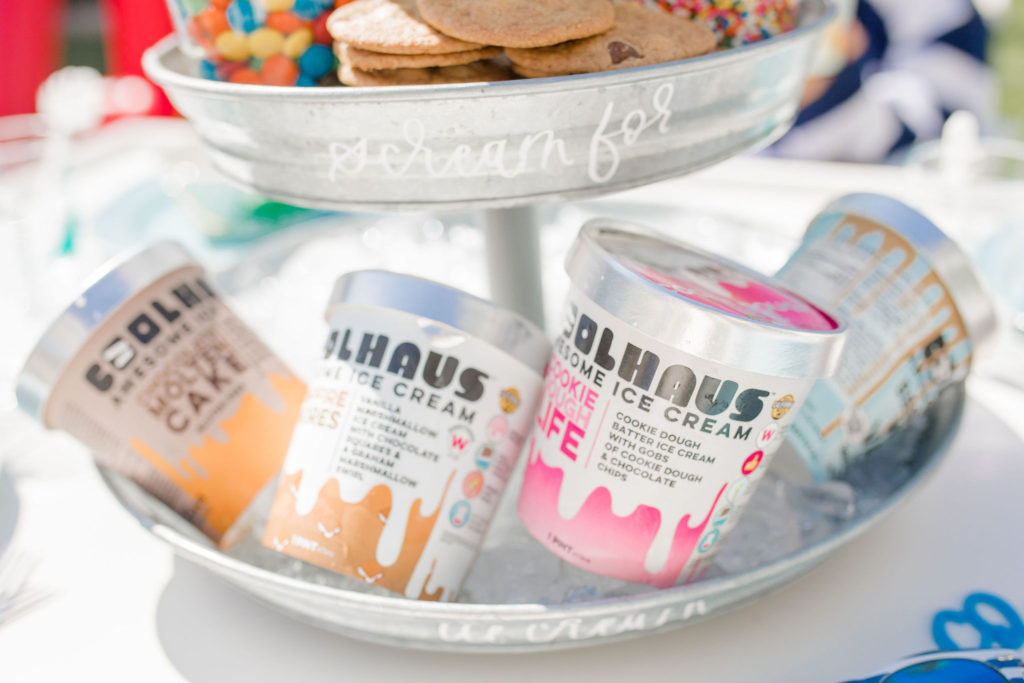 Hilarious, right?! Haha, I love puns…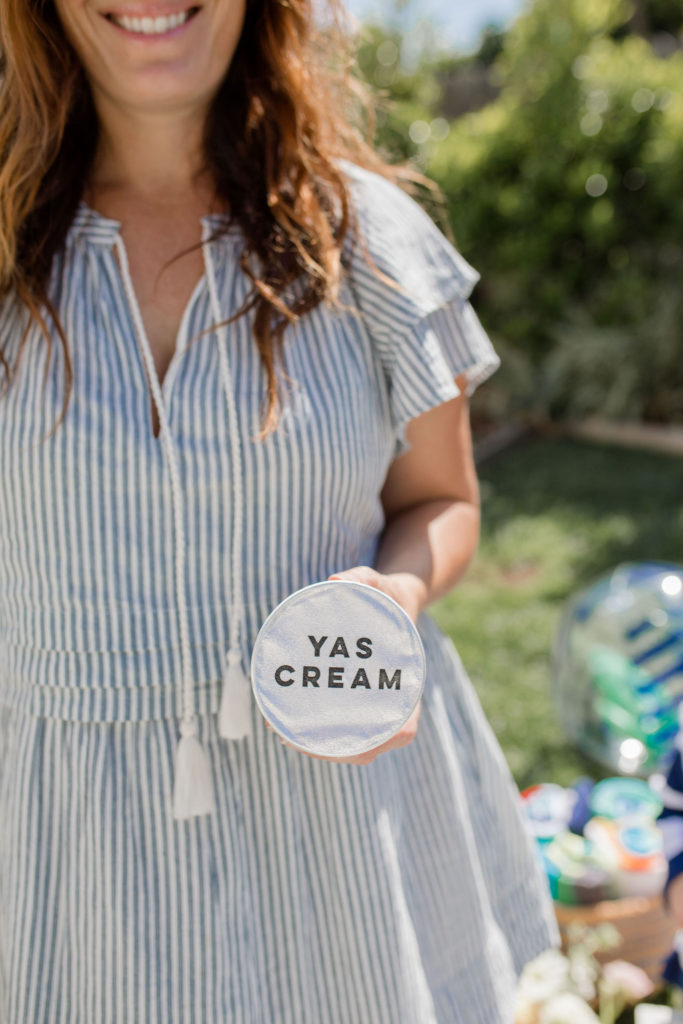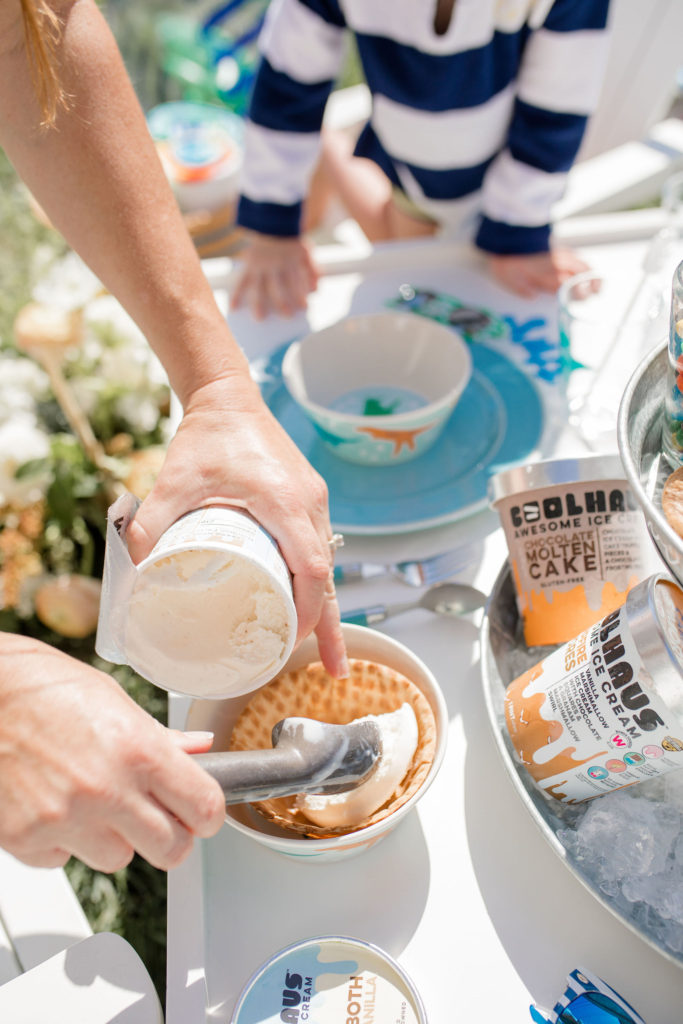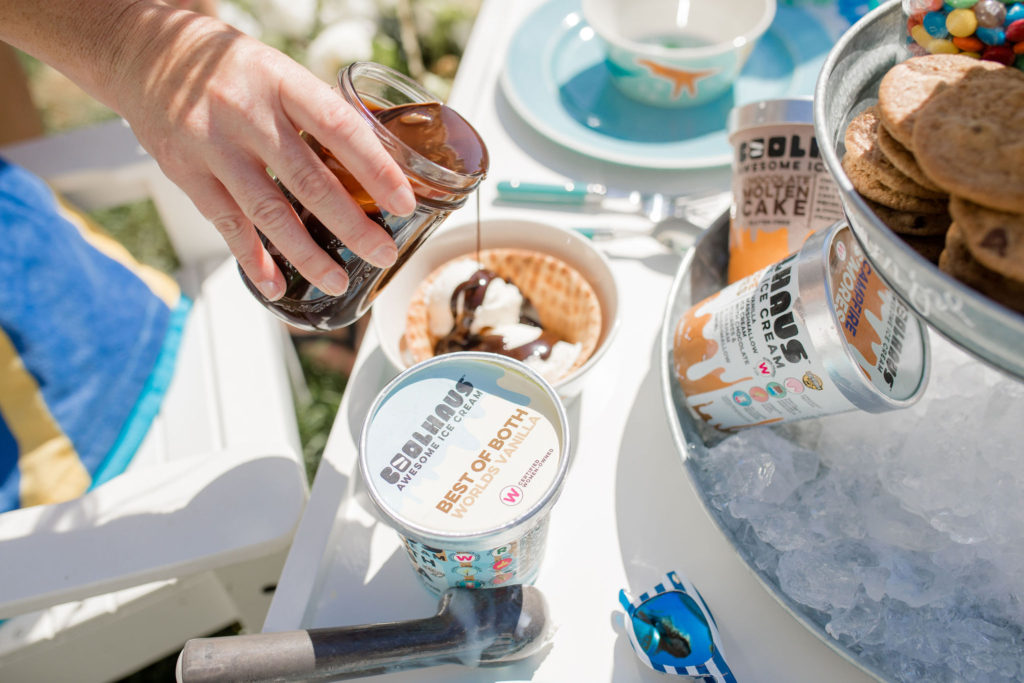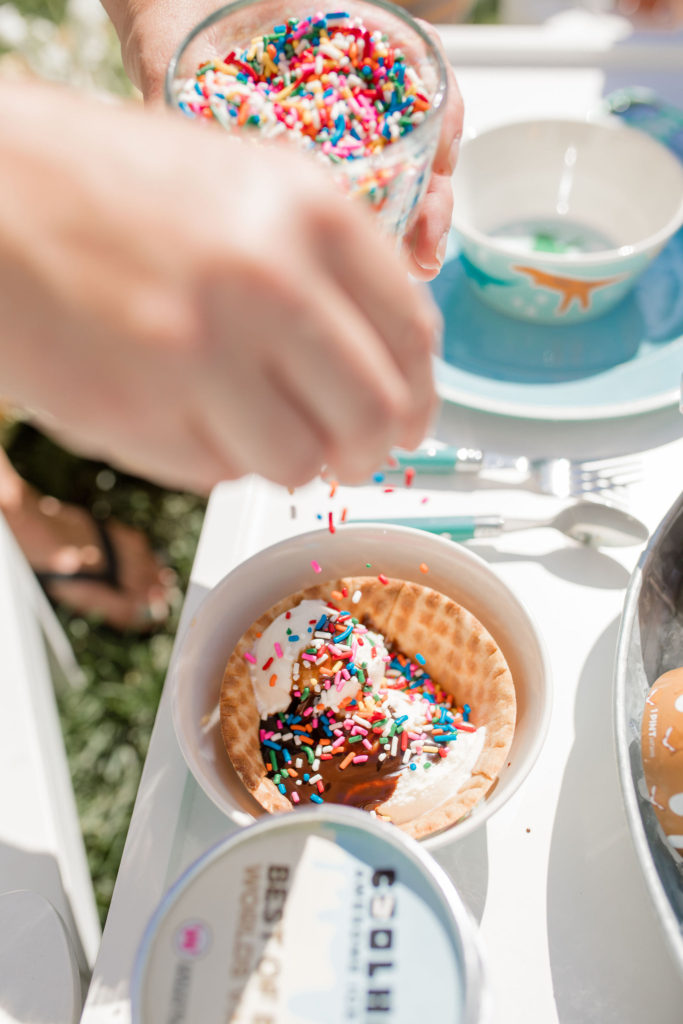 YUMMY!!!!!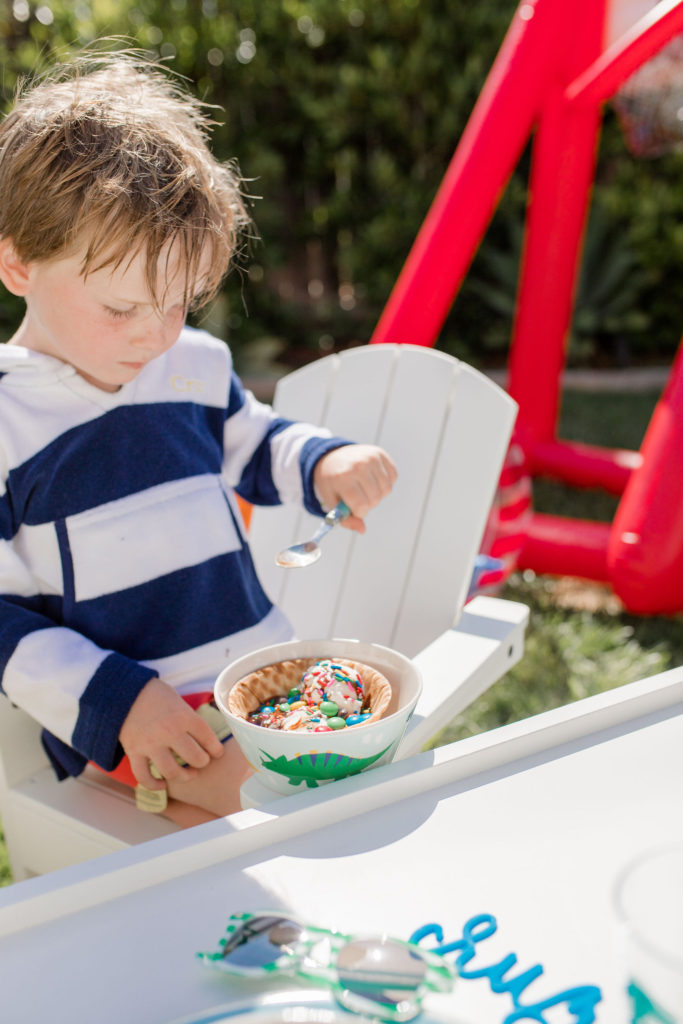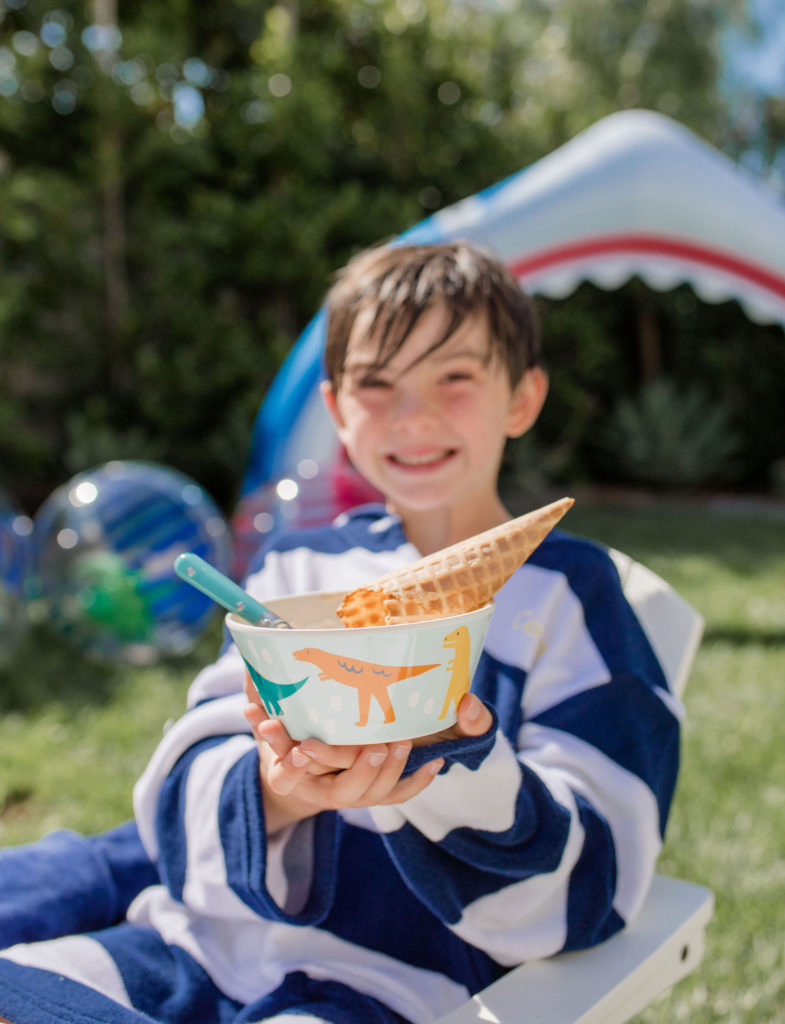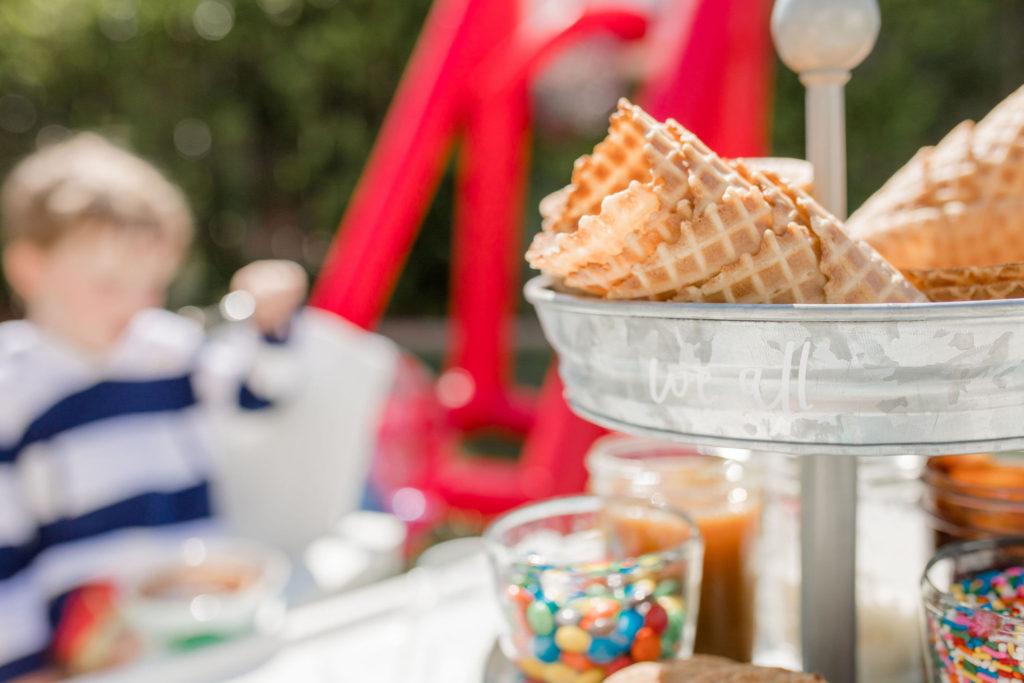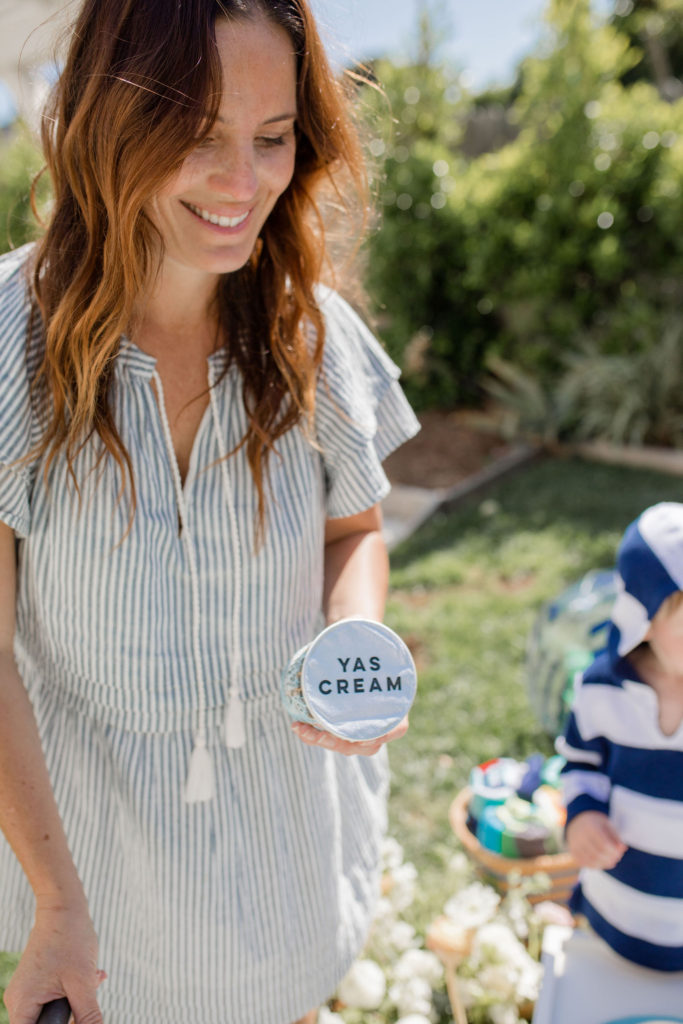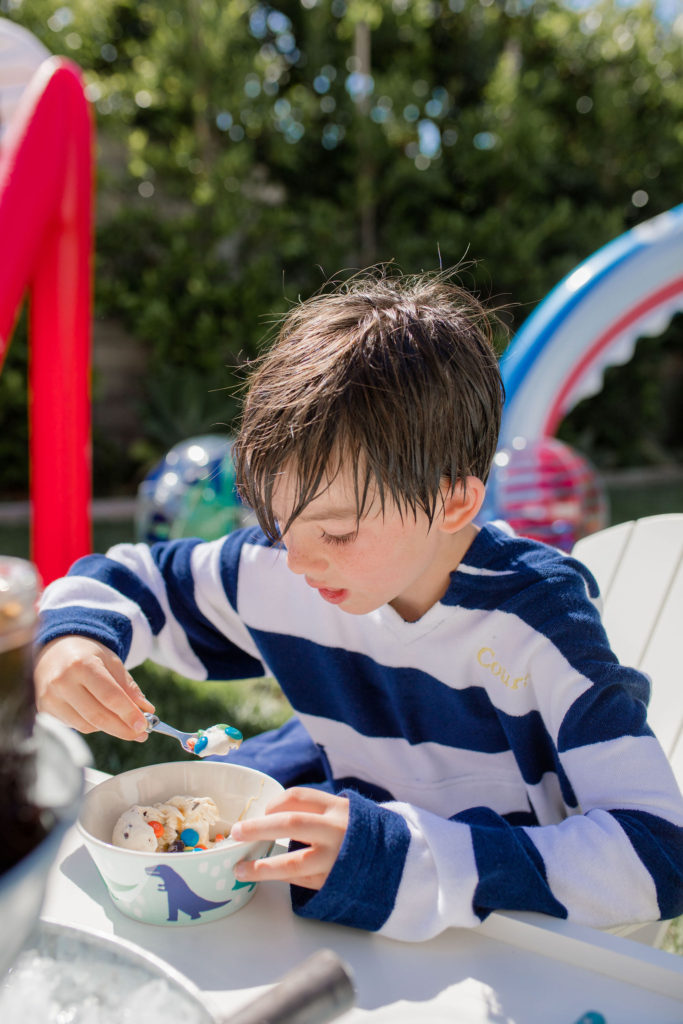 If there's one thing I love it's making memories with my family, and especially for these boys of mine. Yes, it's a little bit extra work to make days like this happen, but it's so worth it! They will always remember these fun times and that fills my heart up!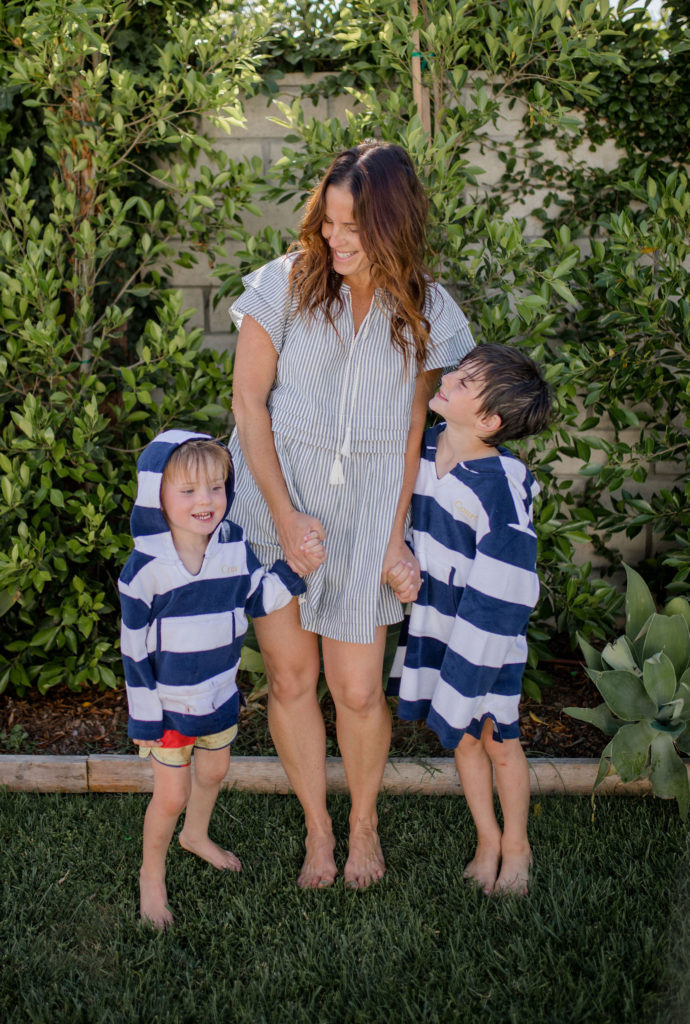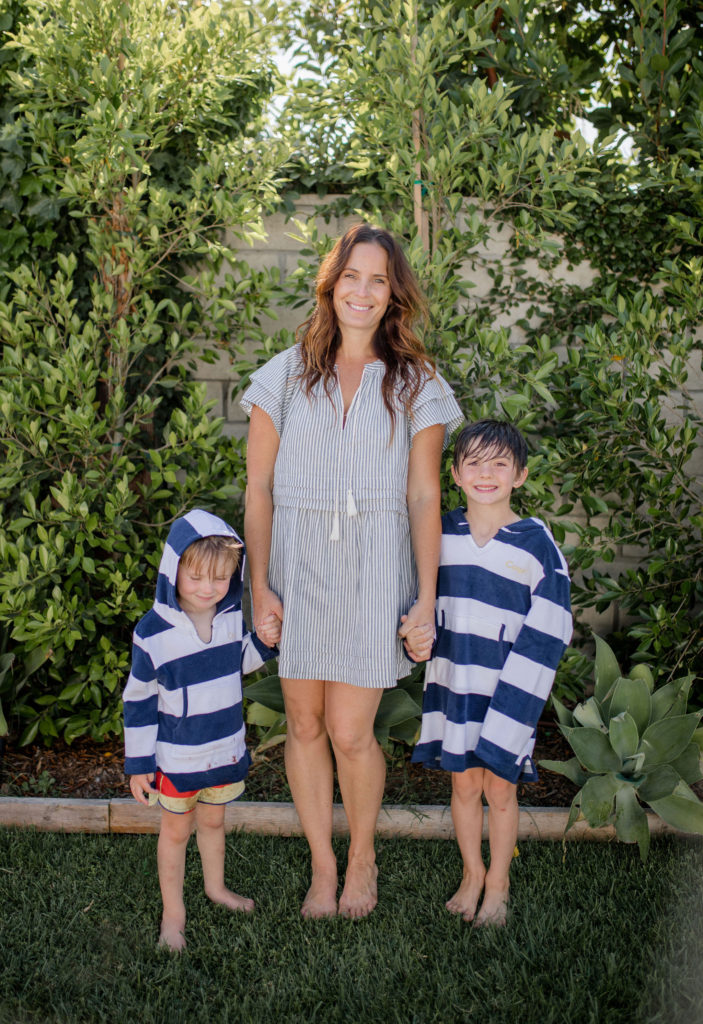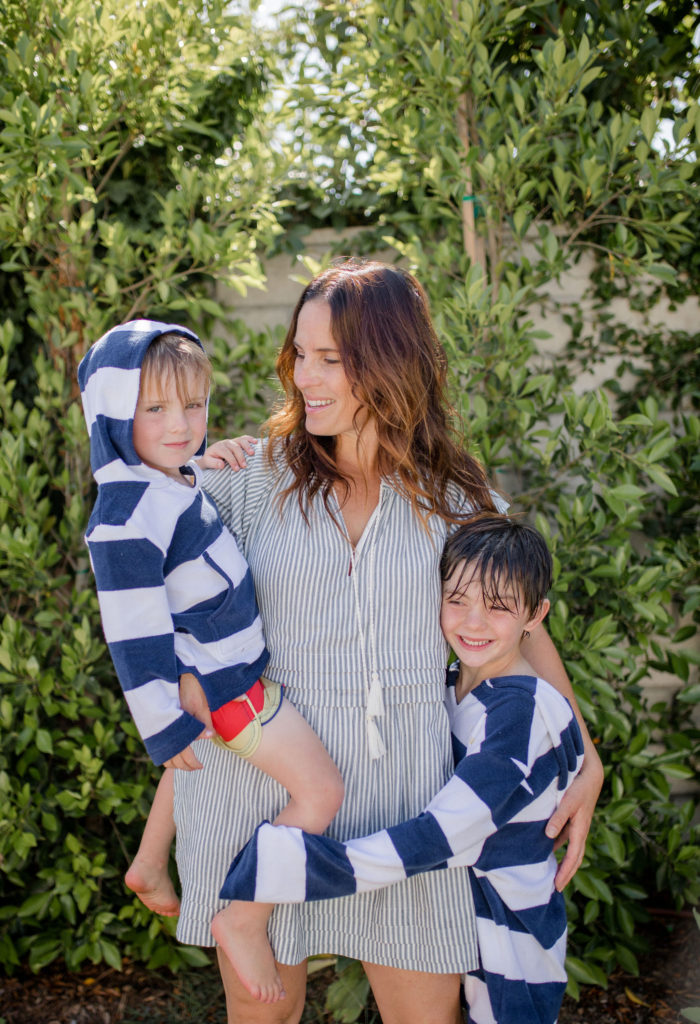 I hope this inspires you to make some backyard magic this summer!!! Thank you Pottery Barn Kids for supplying all the fun!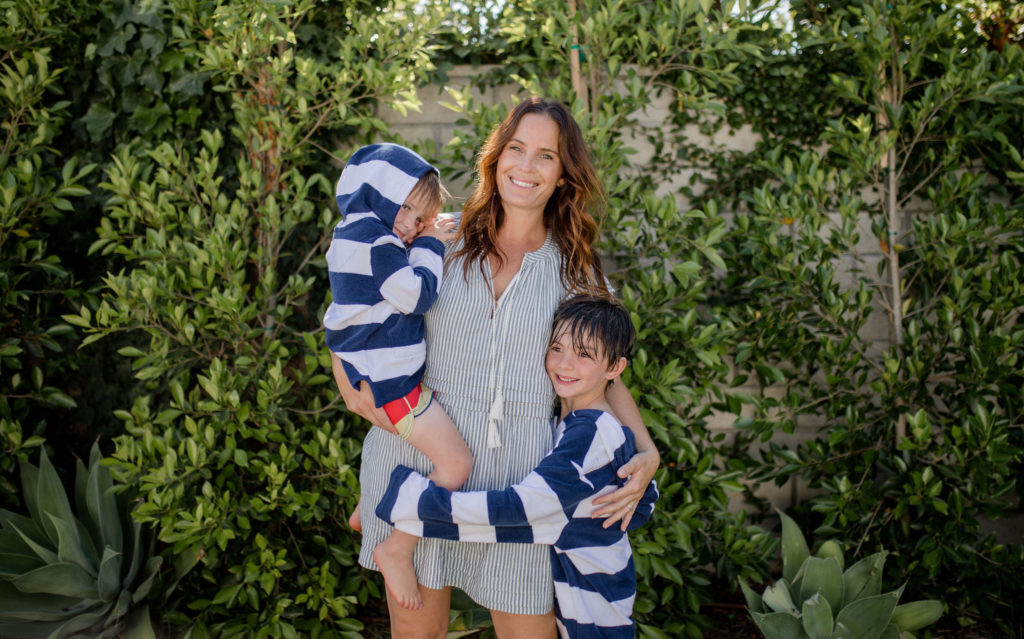 Shop all of the items below!

xx
Jacquelyn