We love when our clients ask us to do a beach party, nothing better than setting up with a gorgeous view! In this case, our lovely client Michelle and her family were in an amazing house in Malibu right on the sand. I mean, doesn't get better than that! It was a temporary living situation so they had to take advantage and throw their daughter Camden an epic beach party! Camden had taken up surfing while living at the house so of course, we went with that as the theme! A day in the sun and tons of fun, and we are sharing all of the cute details with you!!
Photos by Diana Feil Photography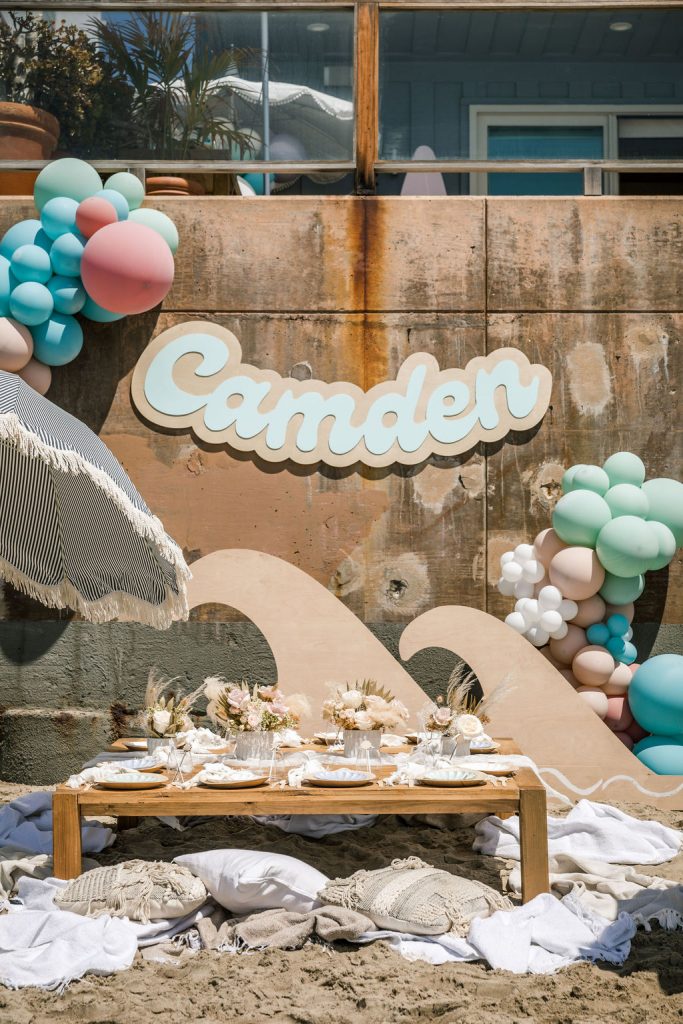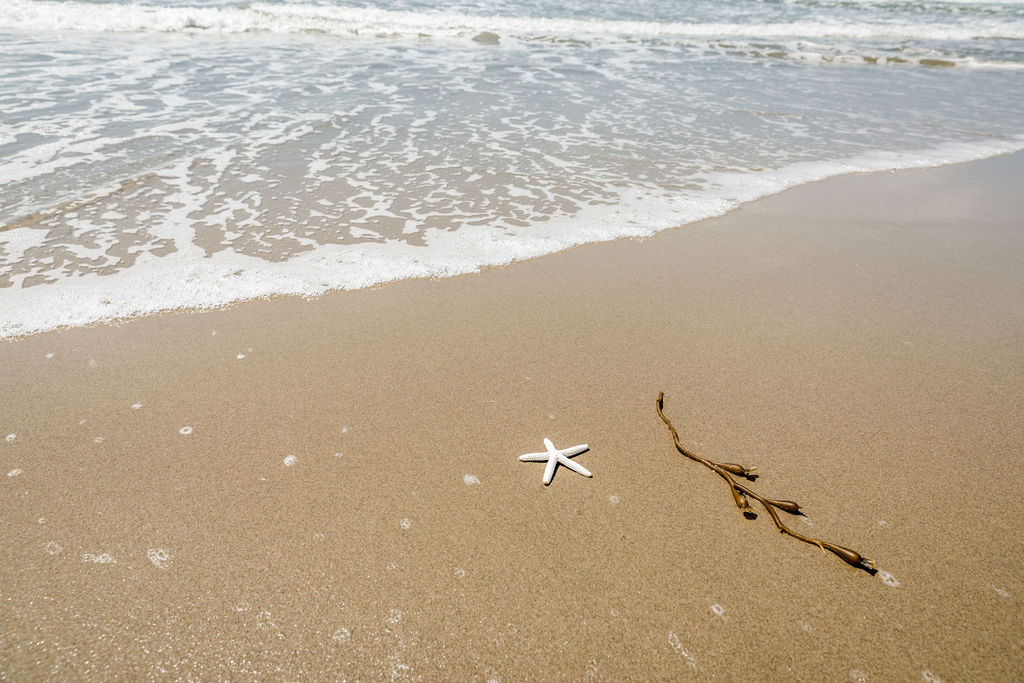 Isn't this set-up spectacular?! We enlisted our friend Michelle Rogers Styling to do the backdrop and balloons. She came up with an adorable wave backdrop along with Camden's name to go on the wall. We did muted tones of blues and pinks and added dolphin inflatables to the railing. It was just all so fun and came together so perfectly!!! We can always count on Michelle to wow us with her installations.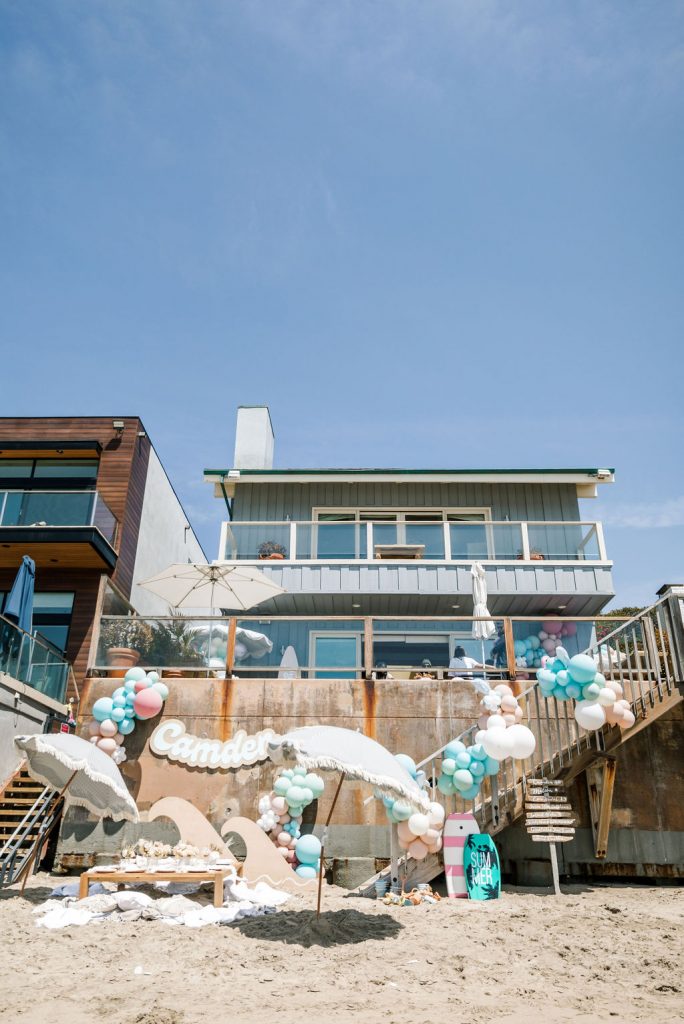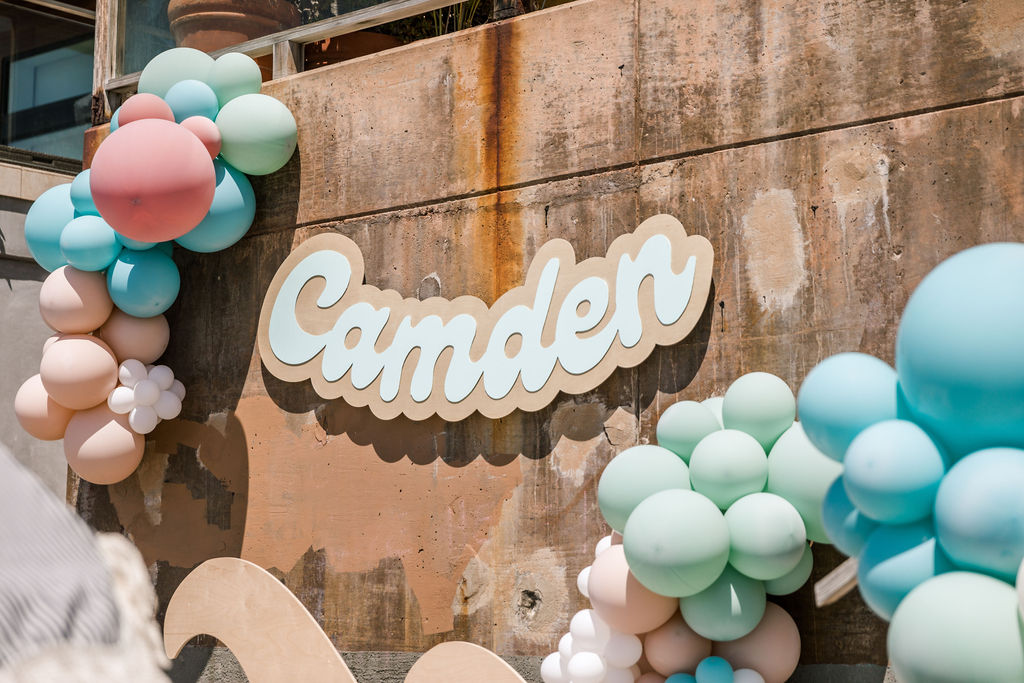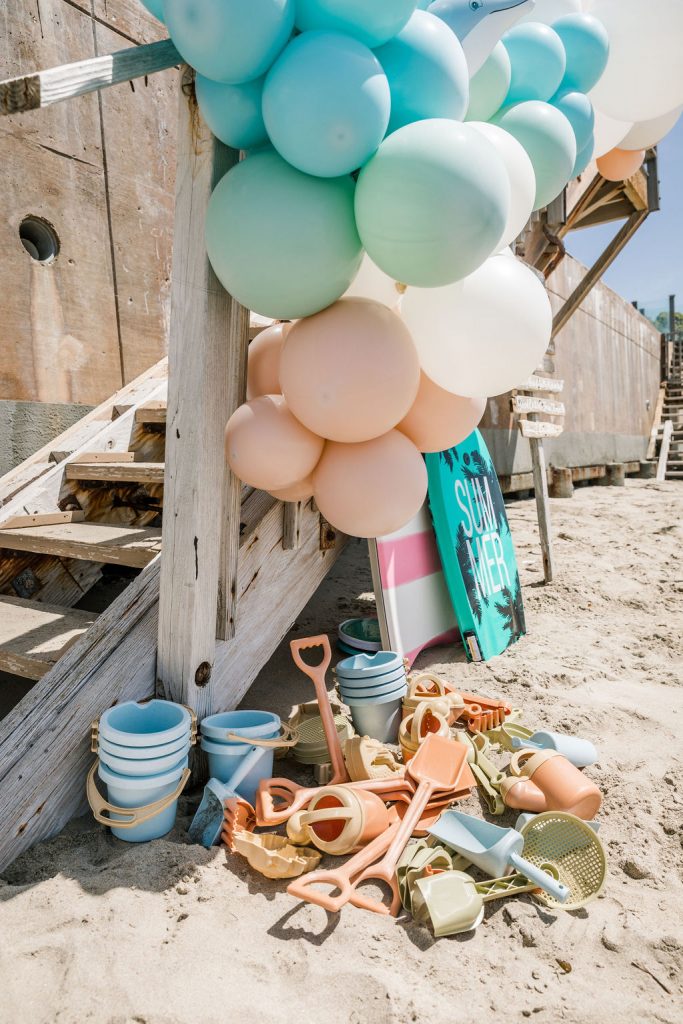 We used Teak & Lace for our rentals, I always love playing with their large square tables. I set the table with a mixture of Meri Meri and bamboo plates and flatware. Then we let Sprig & Spring do her thing with the gorgeous flowers and Creative Amme with all the cute details! It turned out lovely, but as you can see in the first photo it was a little windy so things kept getting scattered around. The ONE downfall to beach parties, haha!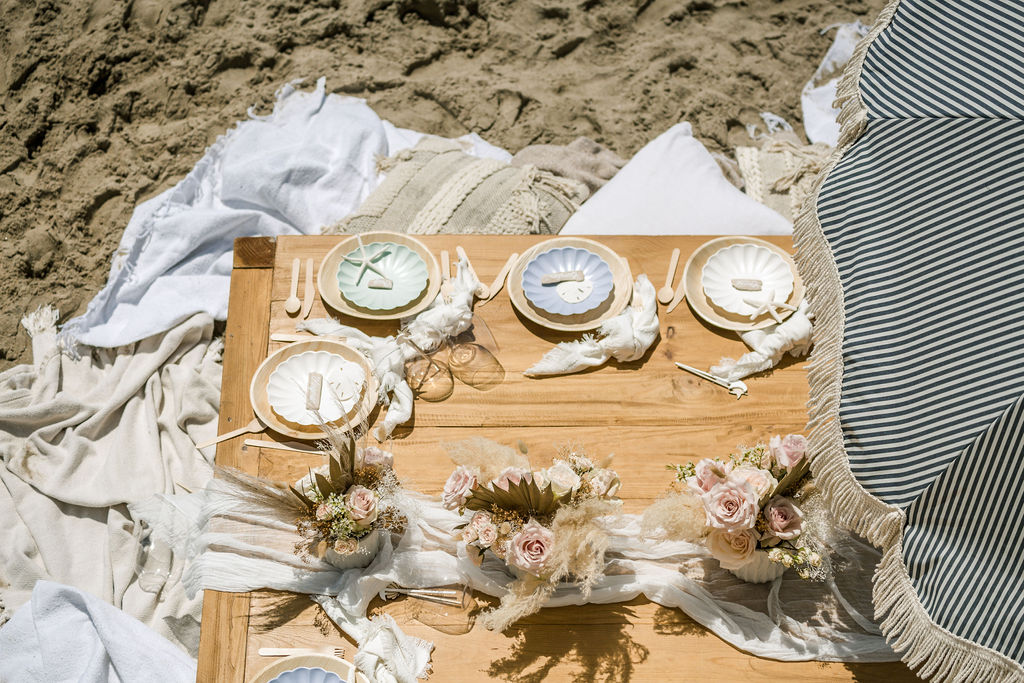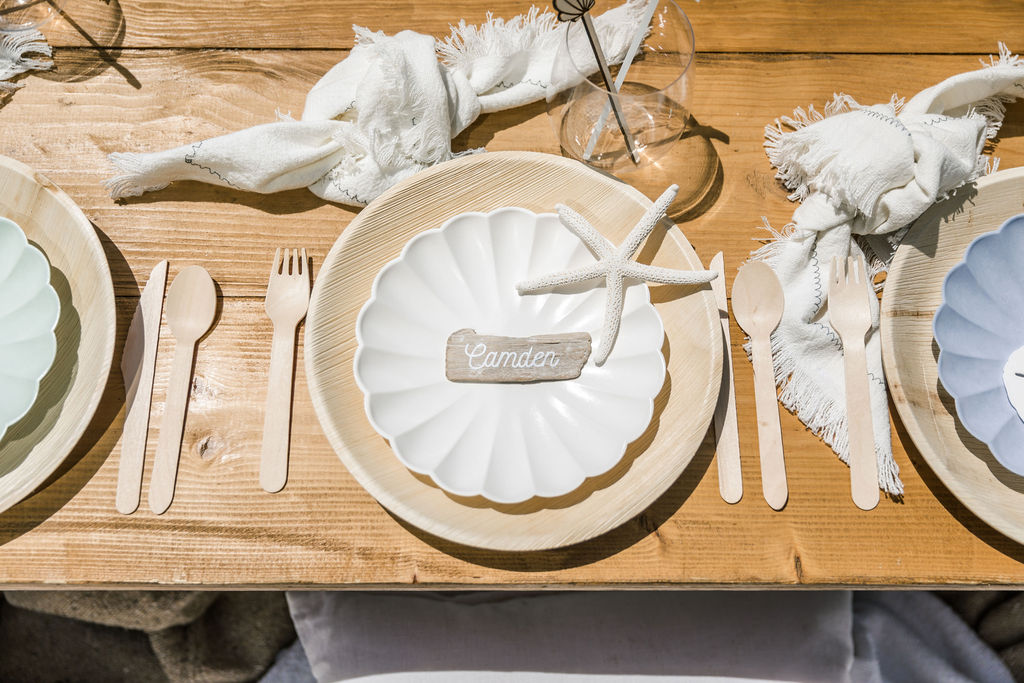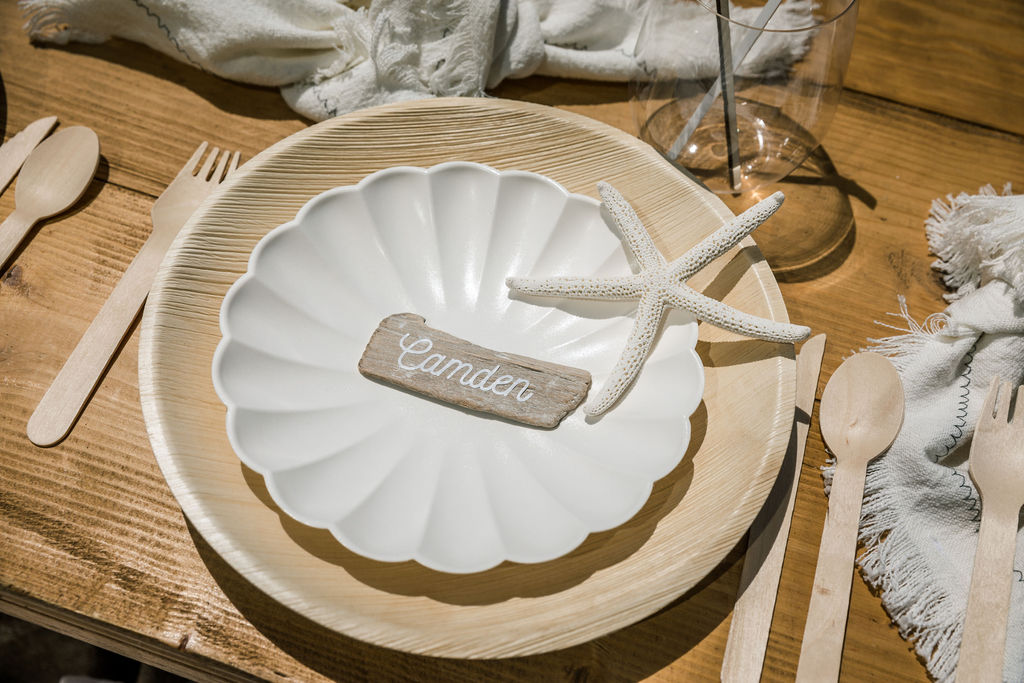 Those umbrellas are the cutest – from Business & Pleasure of course!!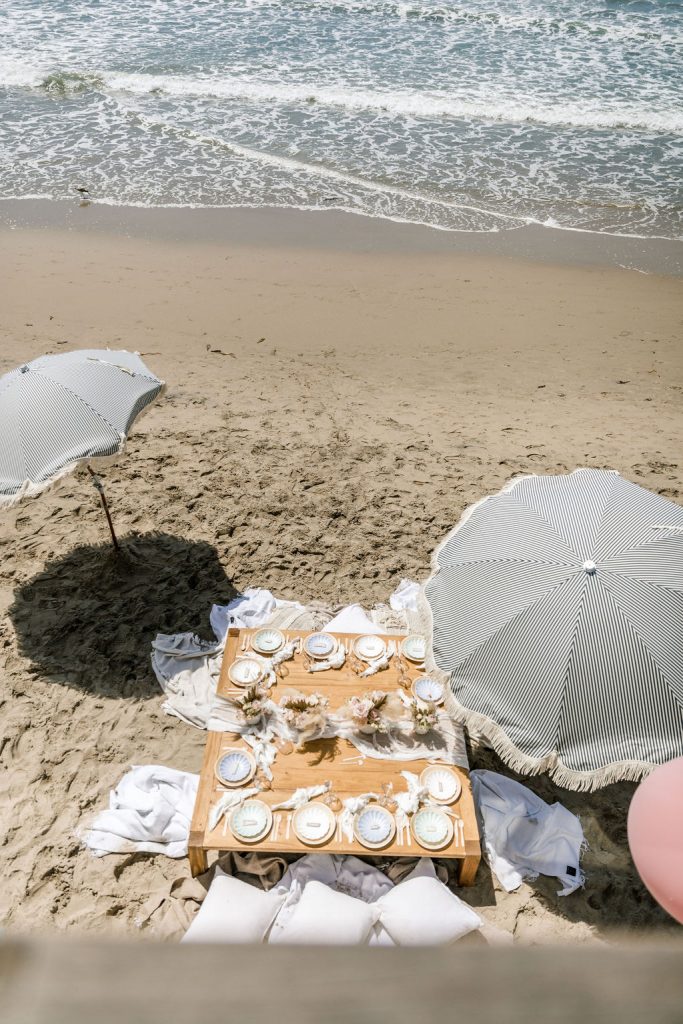 Love these colors!!! Beach perfection!!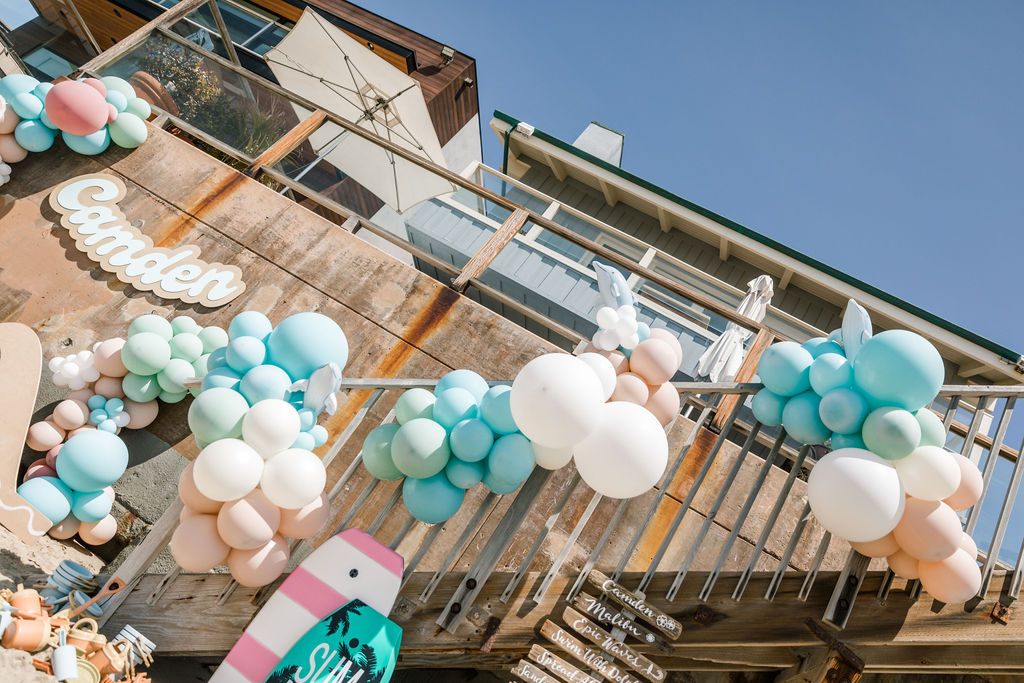 And talk about perfection, that view!!!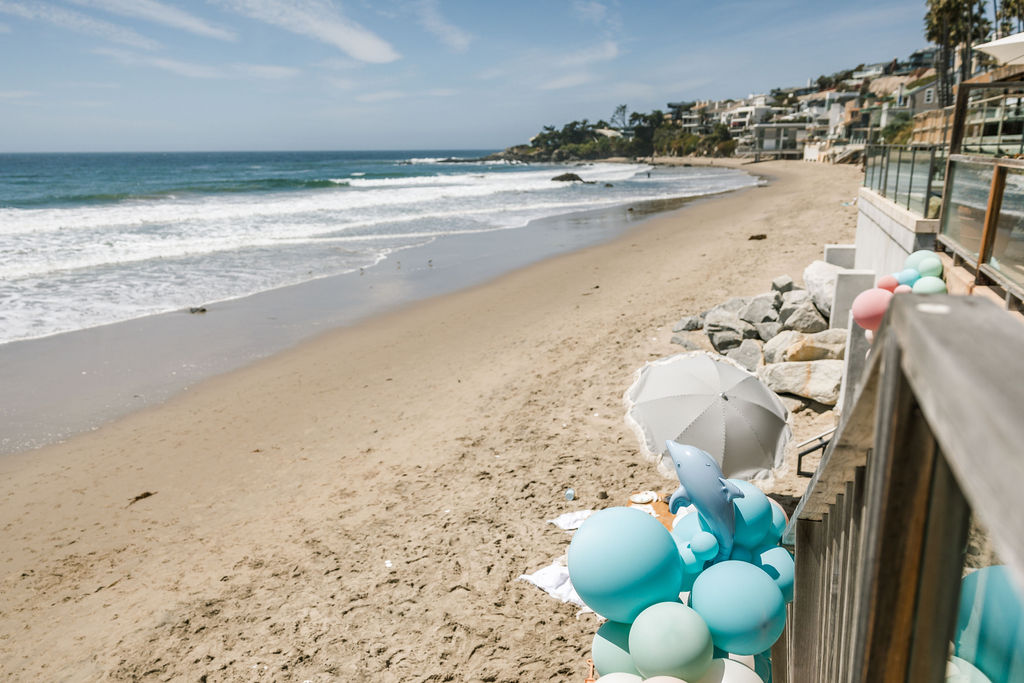 There's those cute little dolphins popping out!!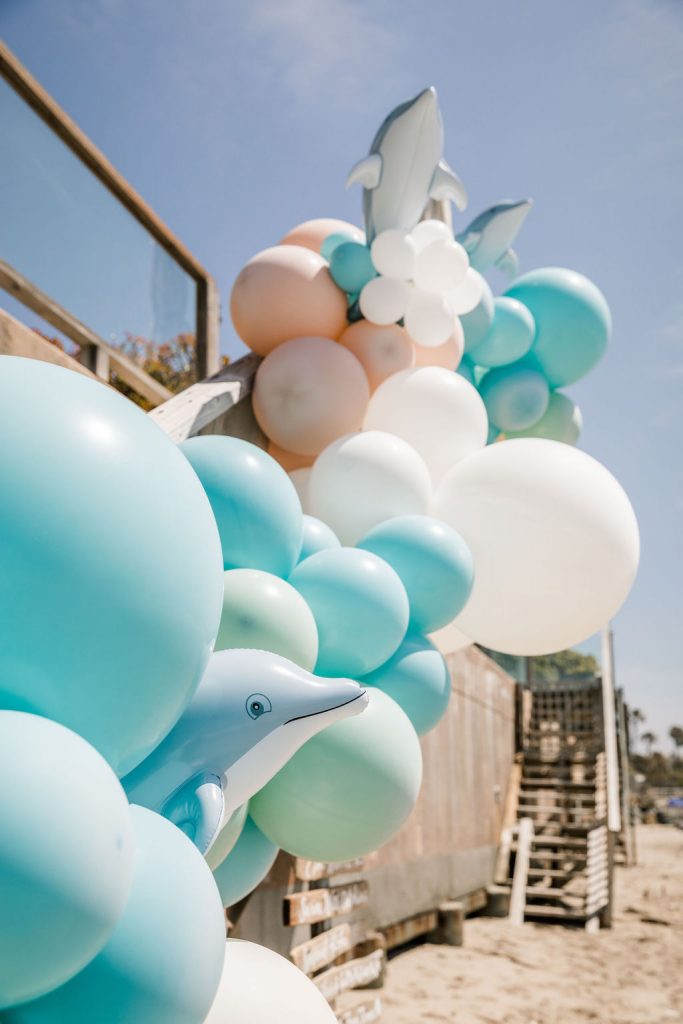 Surfer approved!!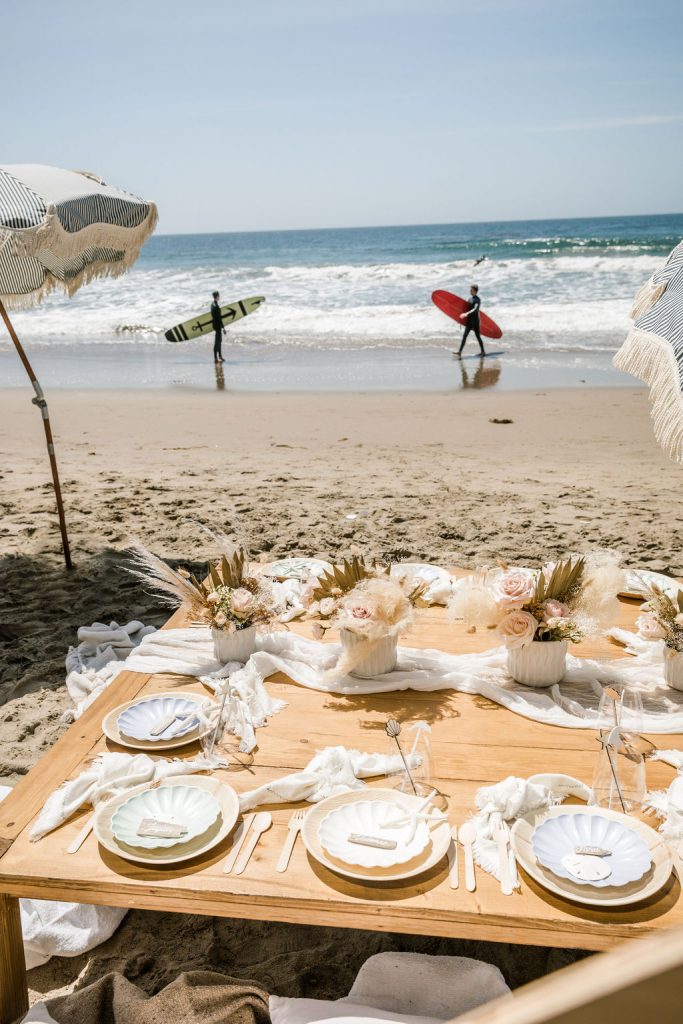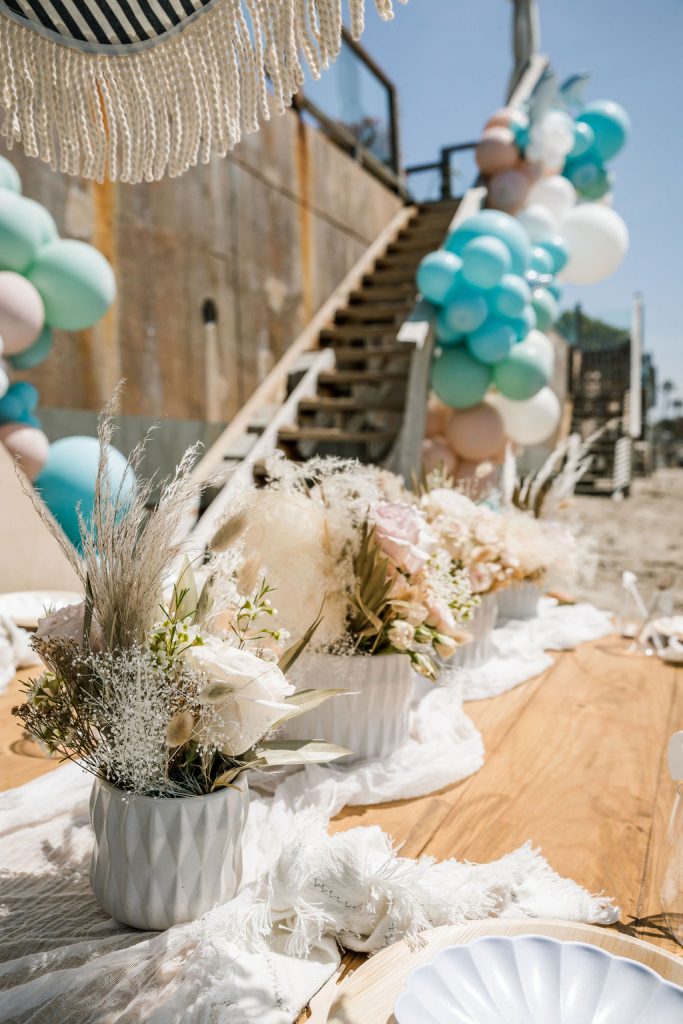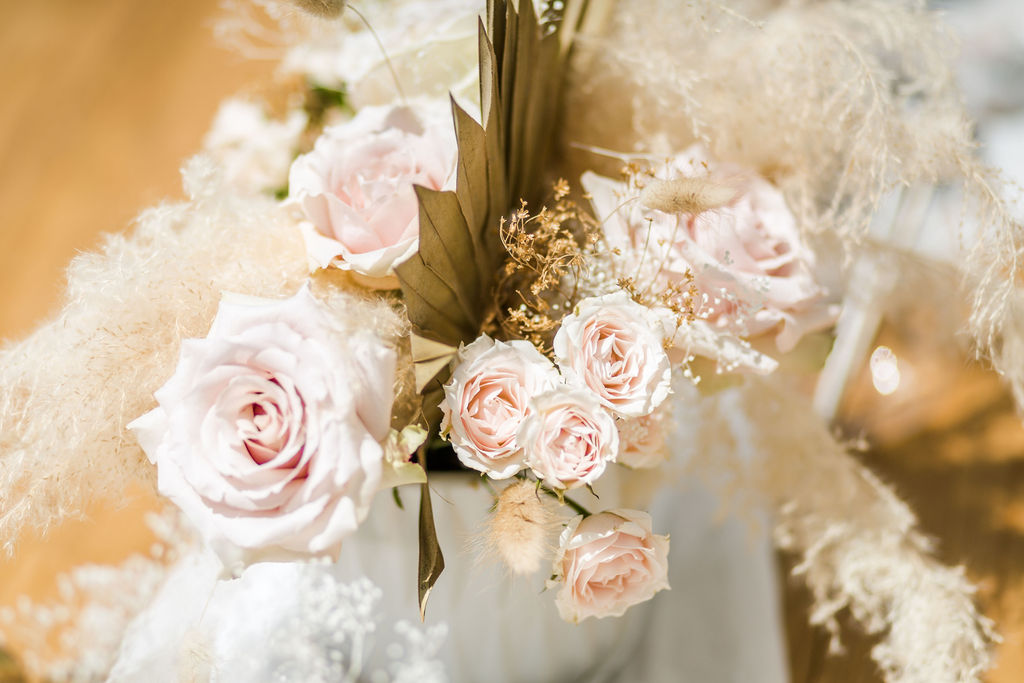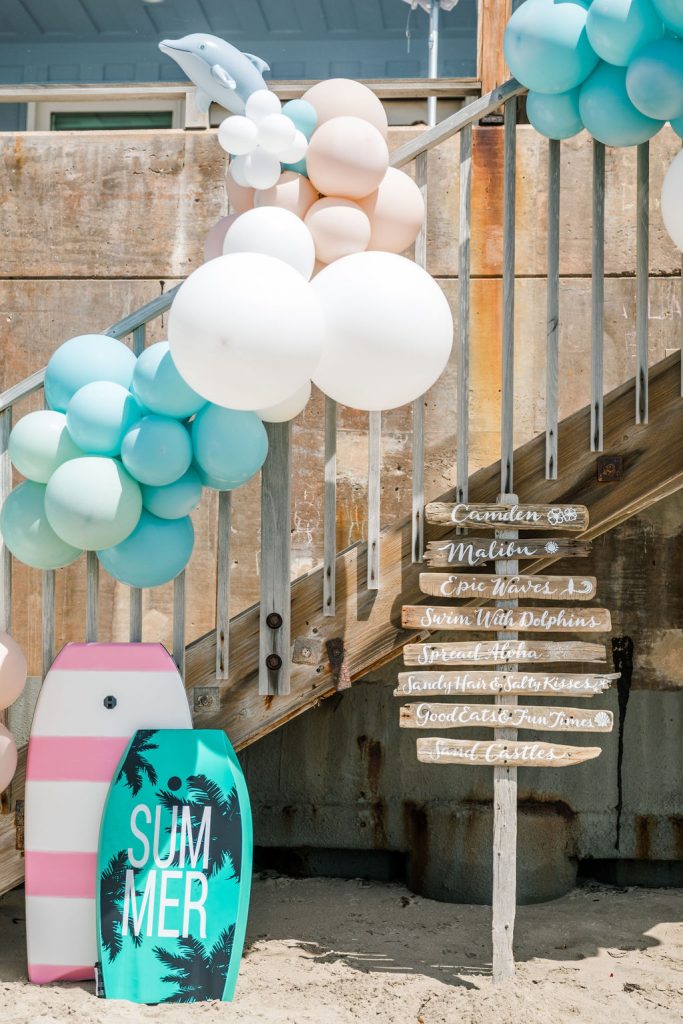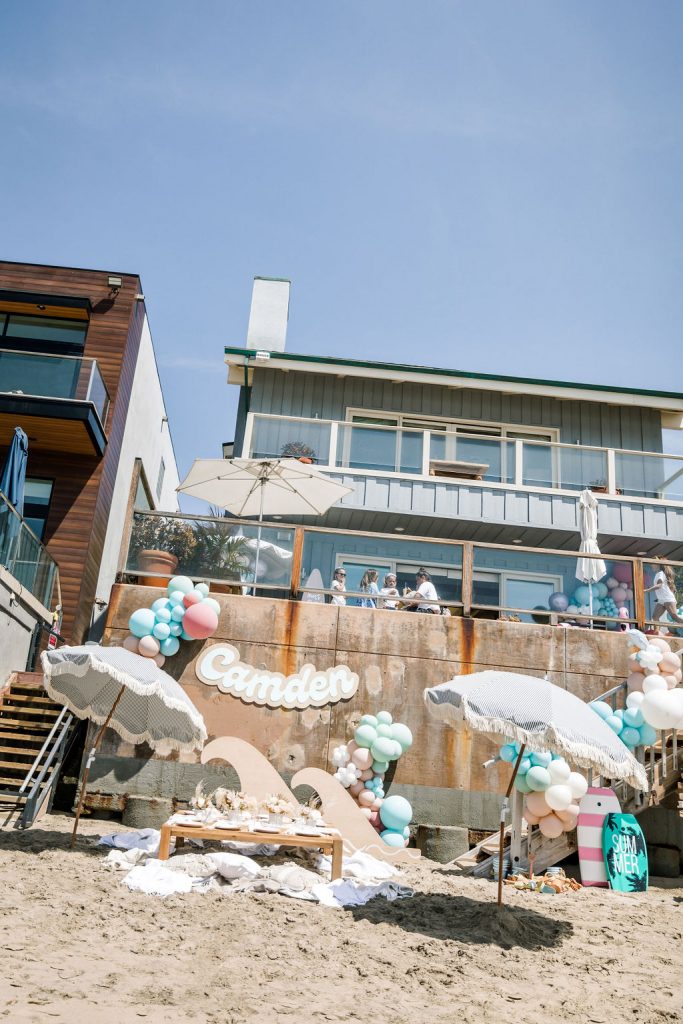 Our favorite sisters enjoying the party!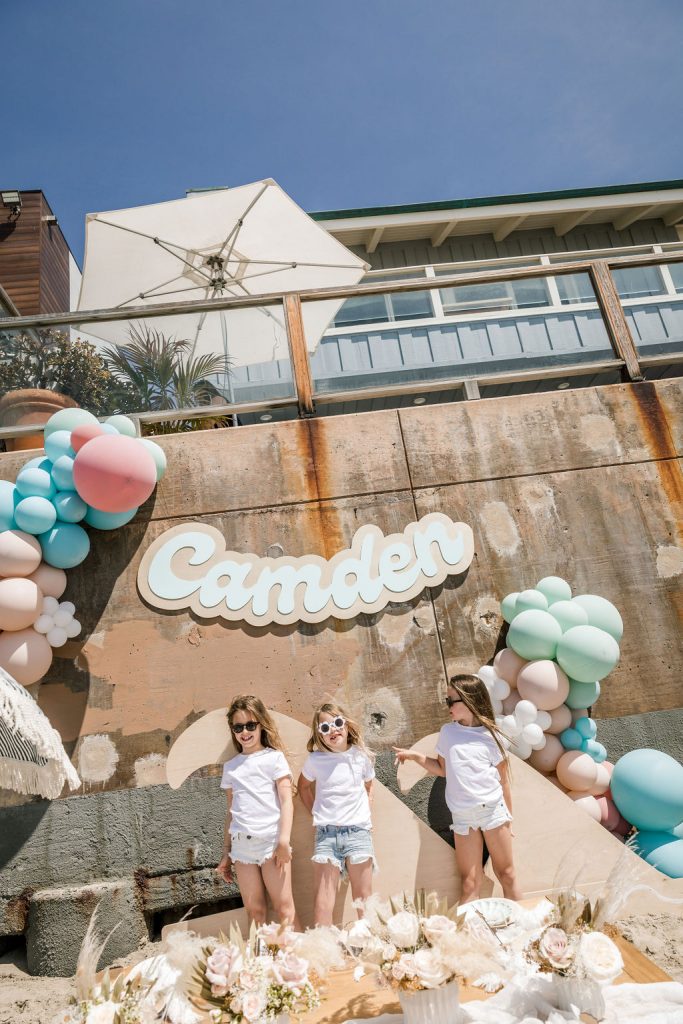 There were custom bags for the kids to go on a beach scavenger hunt as well. Aren't those adorable?!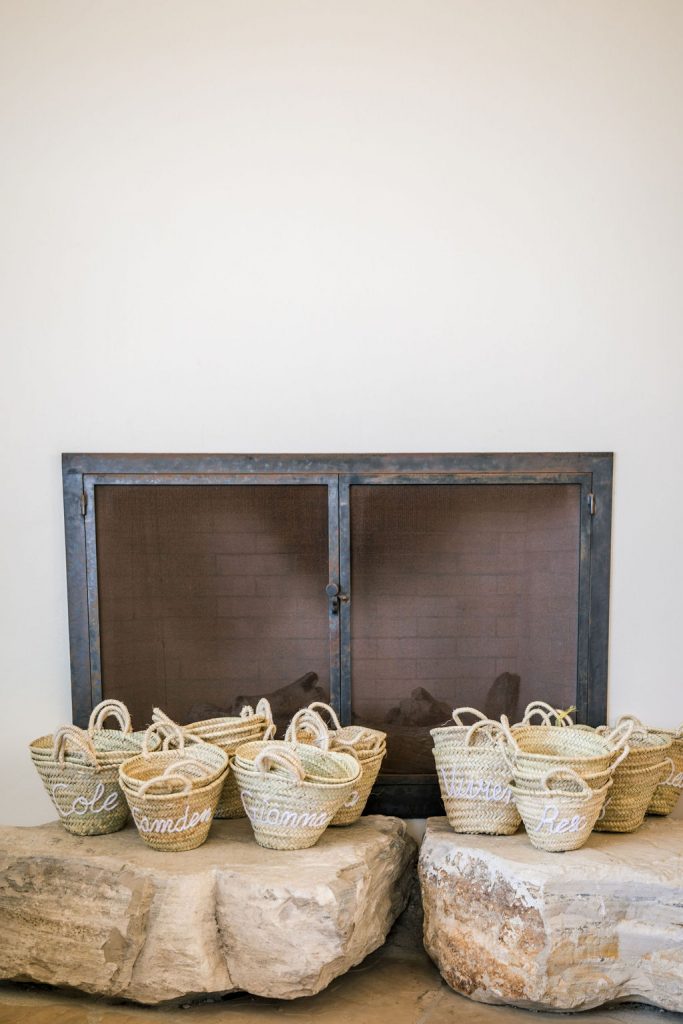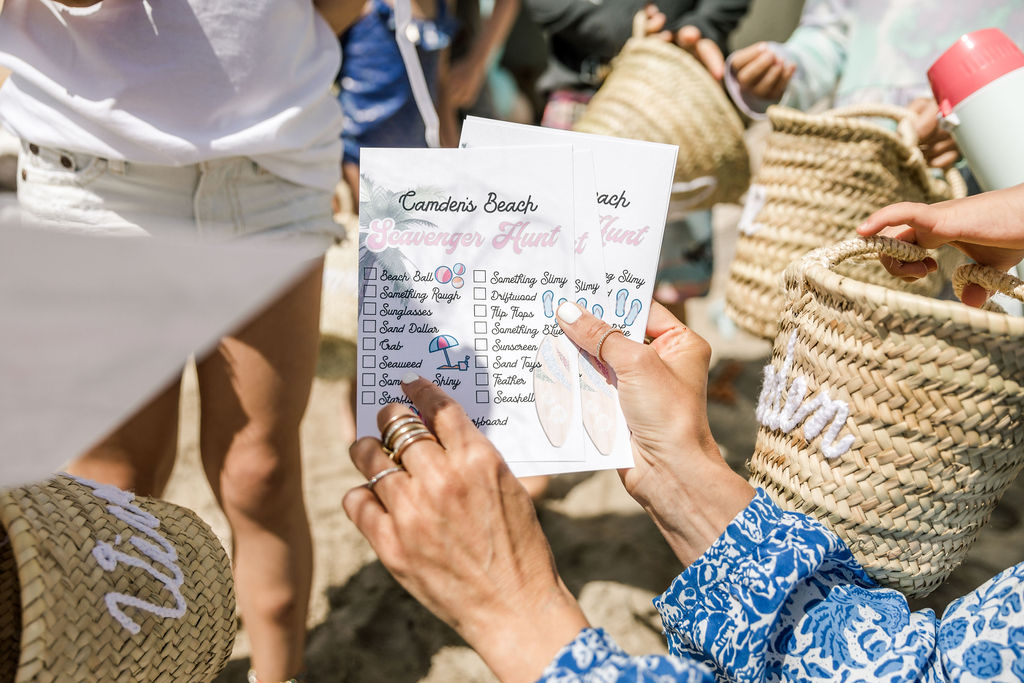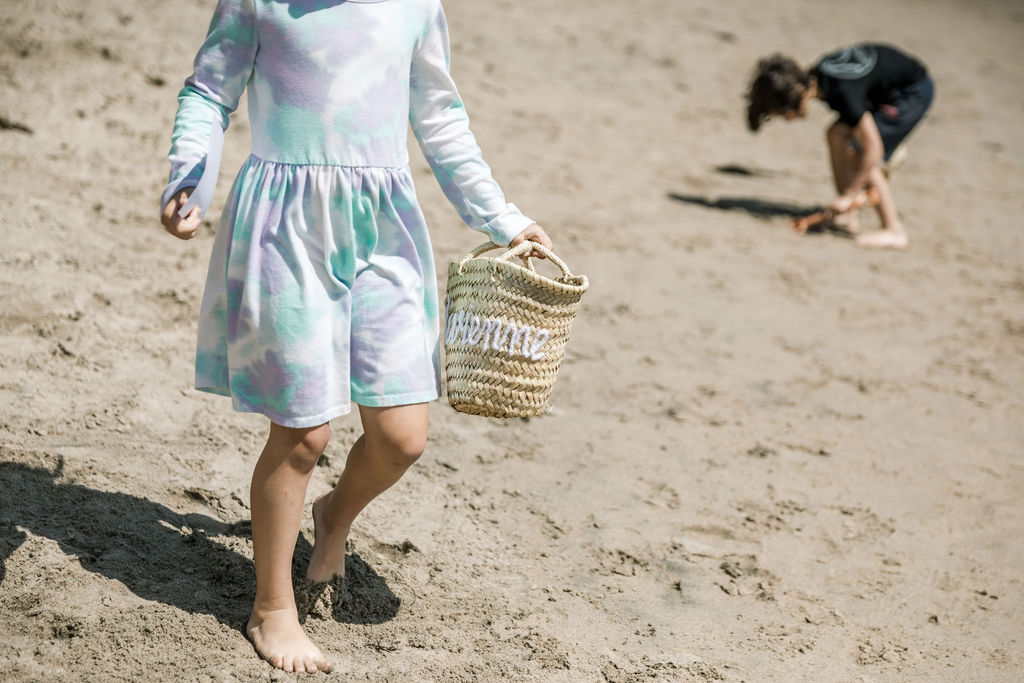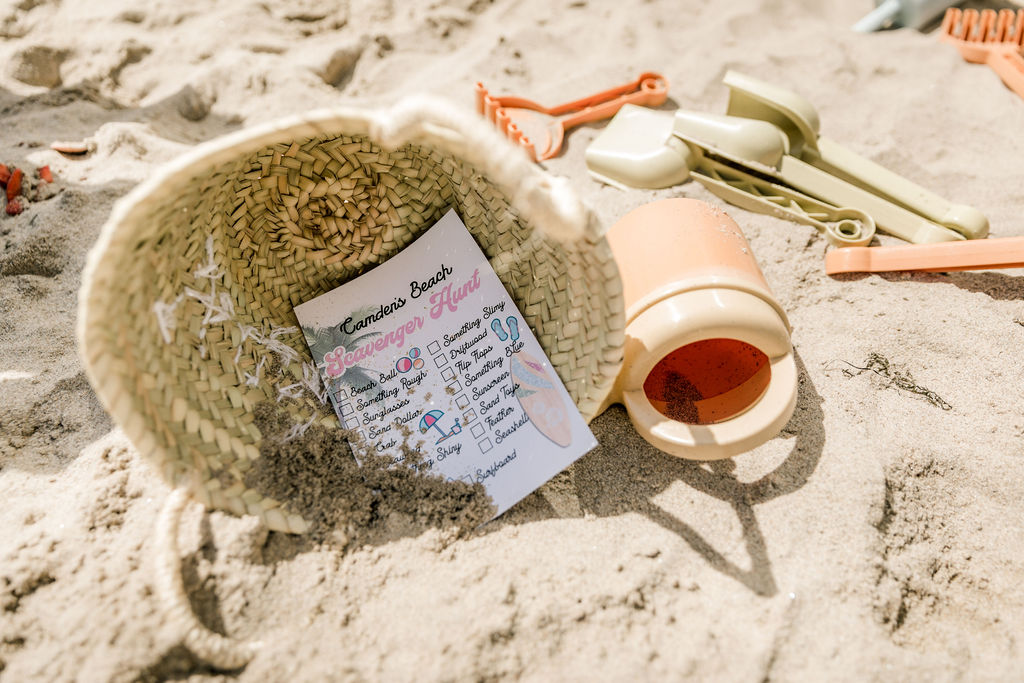 Of course, we had to have a dessert set up! It was a birthday party after all! When we saw that "Beach" sign in Teak & Lace's inventory we knew we had the perfect spot for it! Our cake was by J and L Cakes and the small bites were from Sweet & Saucy Shop. All of it together was perfection!!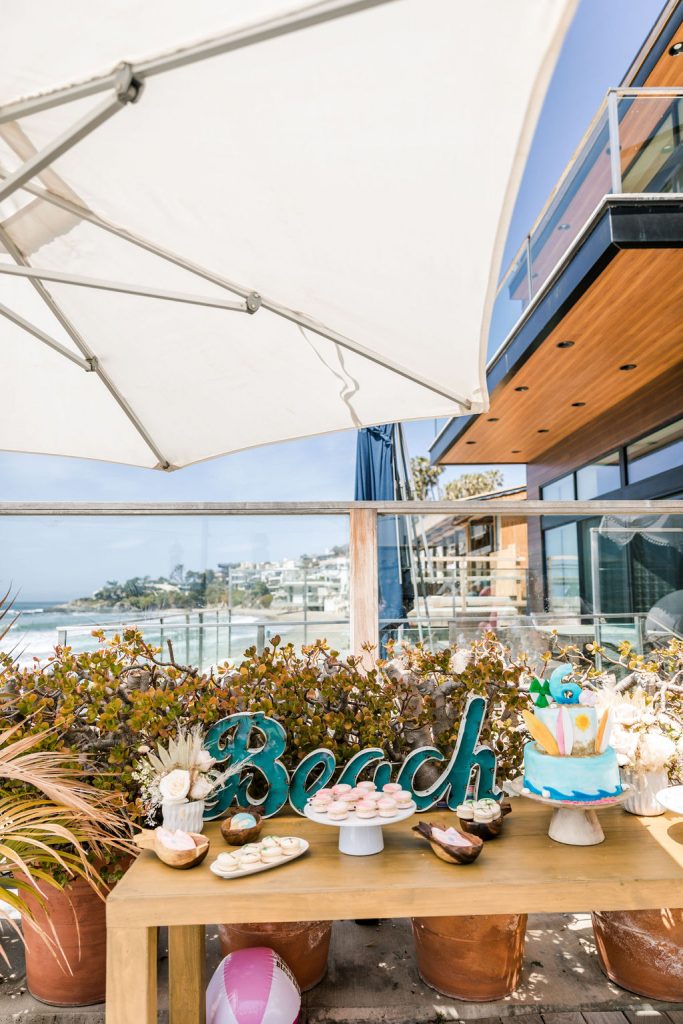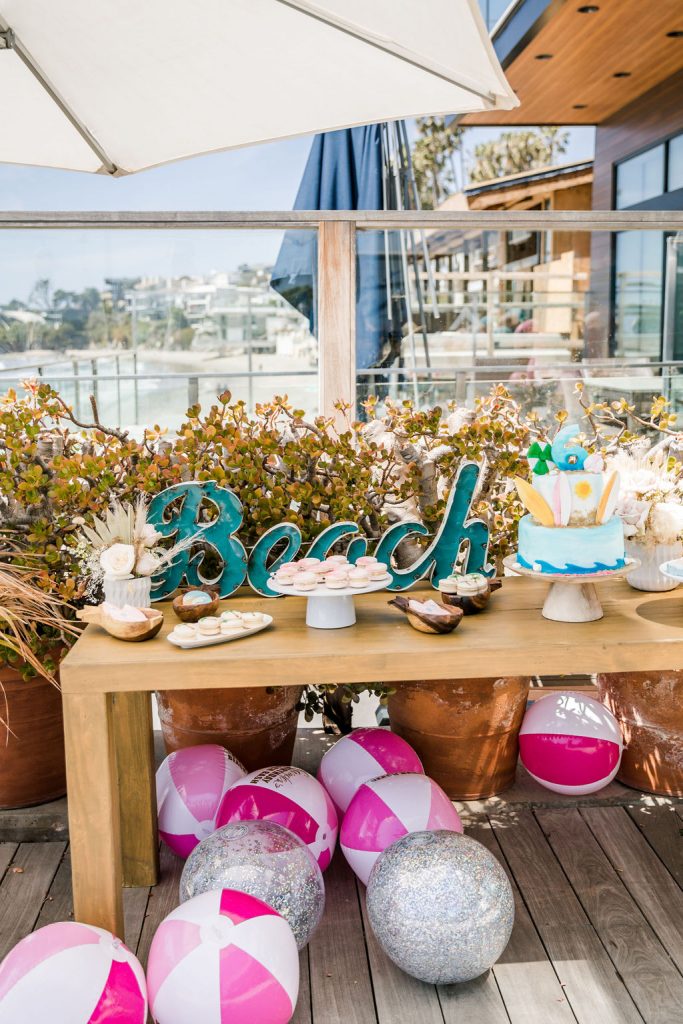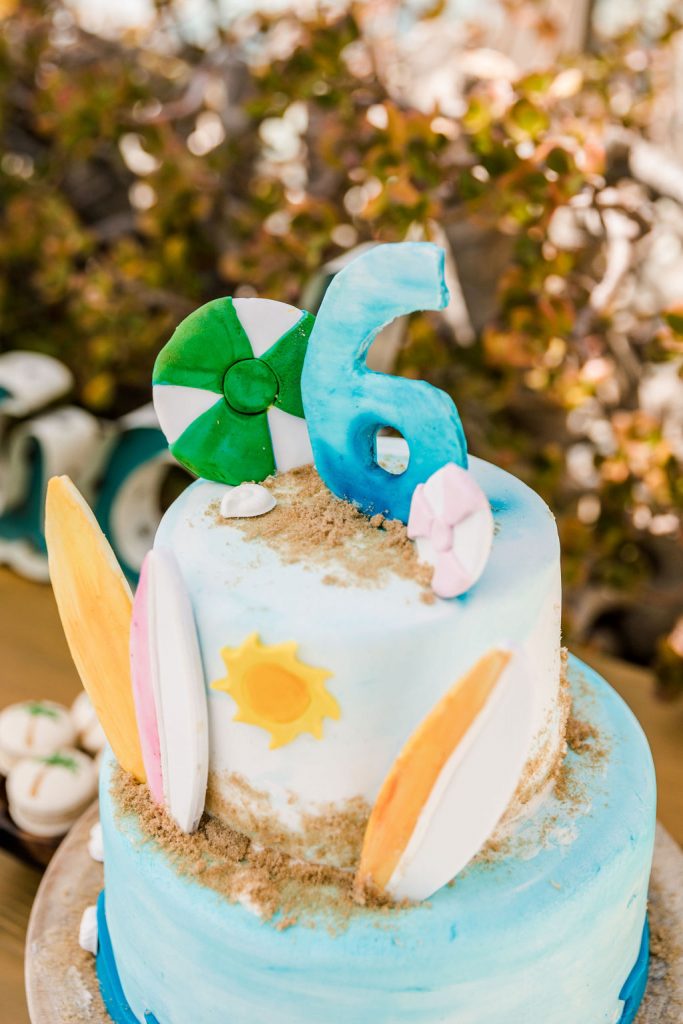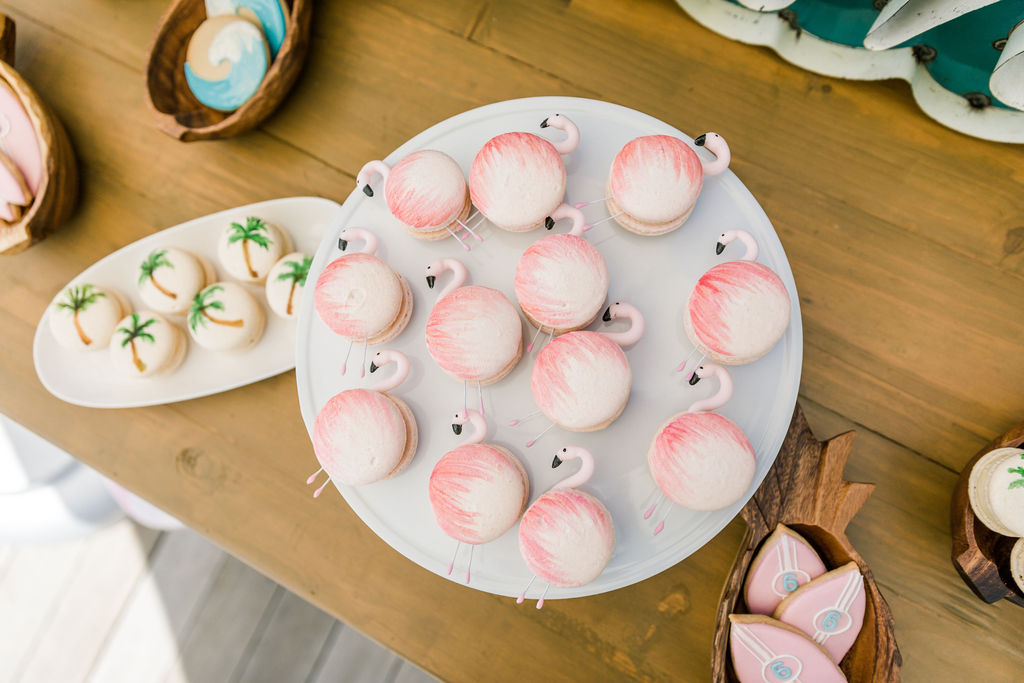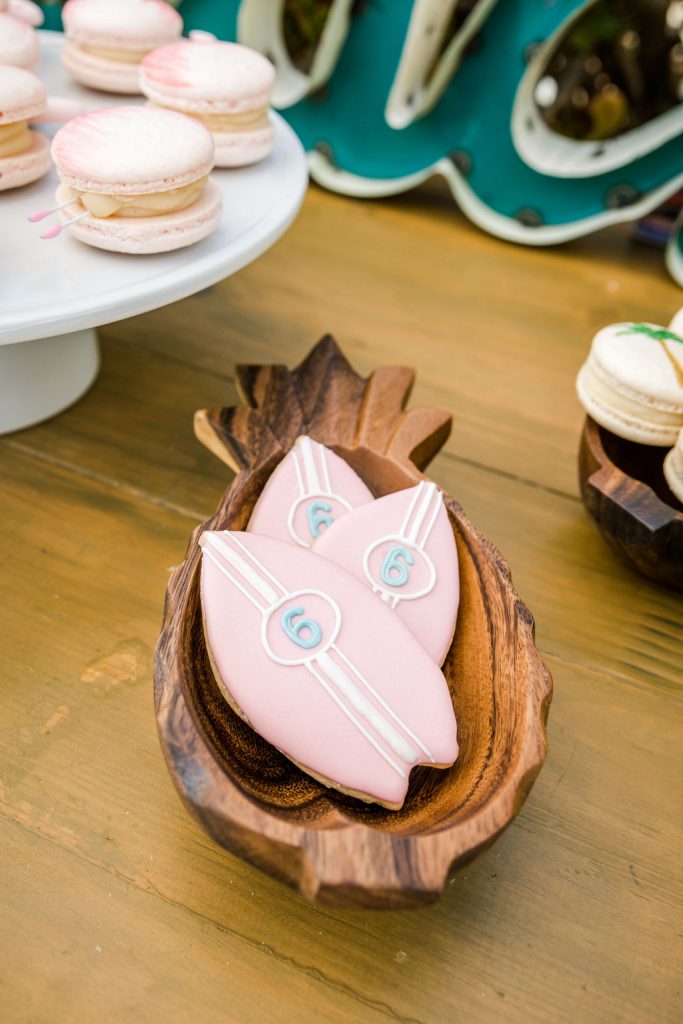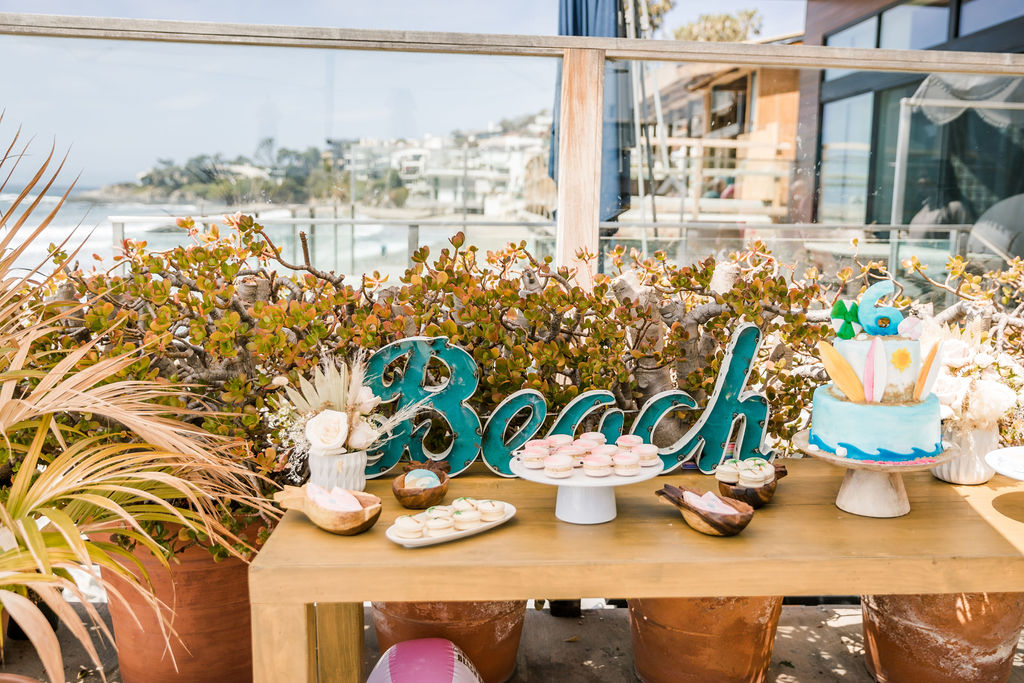 We also had our friends from The Jolly Sheep serving shaved ice! Could this party get any better?!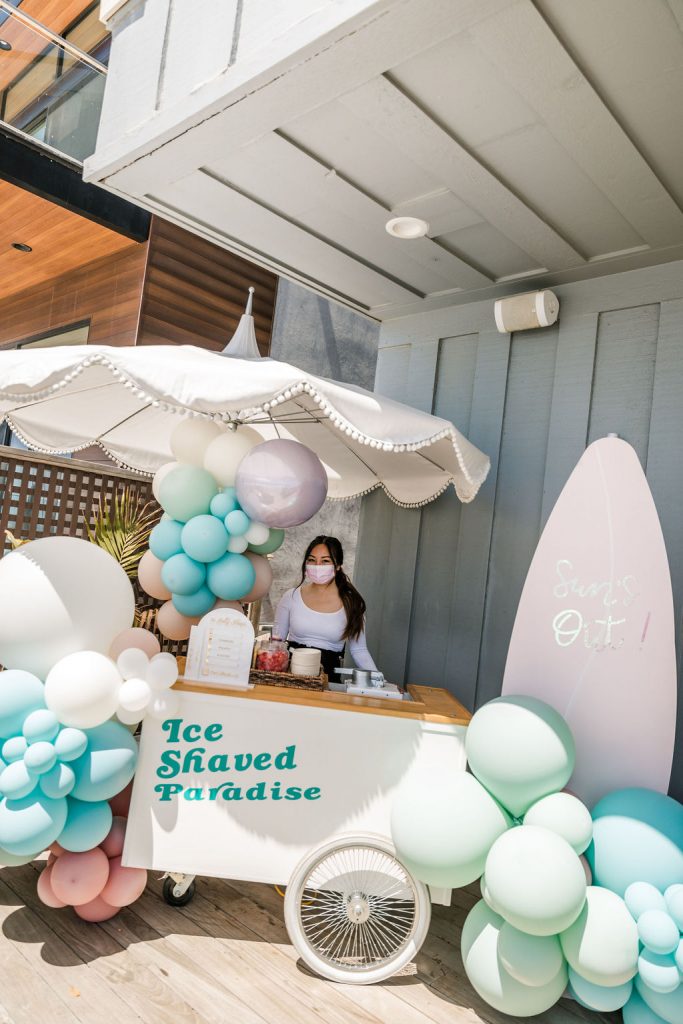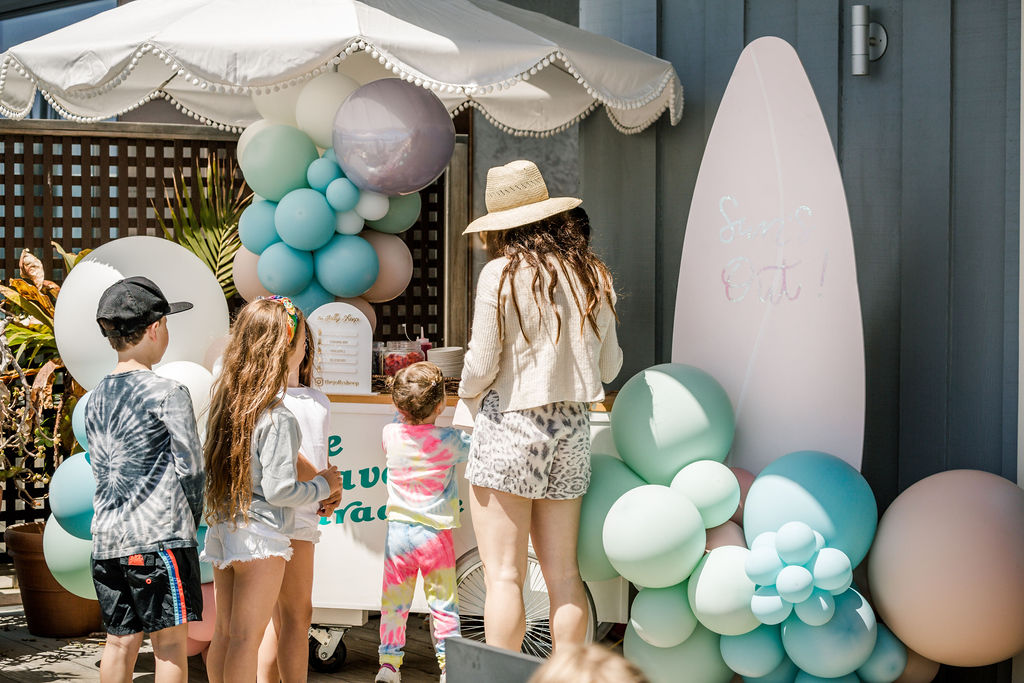 Yep, there was a hot tub – so it DID get better! I'd say Camden had a pretty amazing birthday party!!!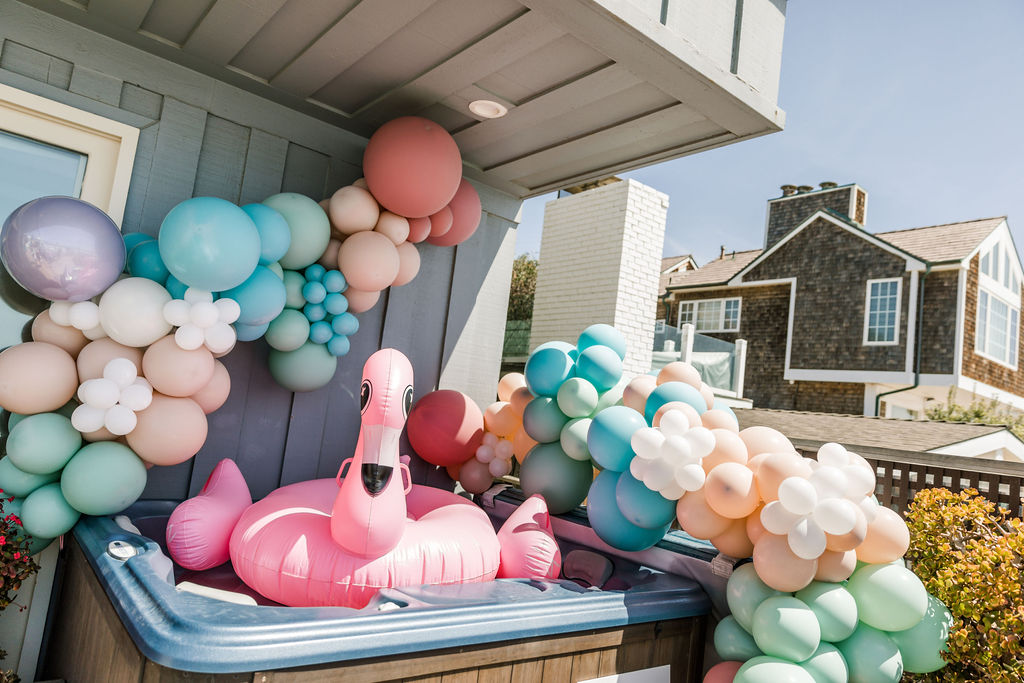 Shop this party below!

xx
Jacquelyn