I can't even believe that 4th of July is around the corner – this year is flying by!! I'm so ready for a proper 4th of July this year welcoming friends, neighbors, and family into my home. What better way to greet them than with festive decor at the front door?! I teamed up with Tulip Color Crafts and a few of my favorite vendors to bring you a few easy 4th of July DIY decor pieces! Let's take a look…
Photos by Alison Bernier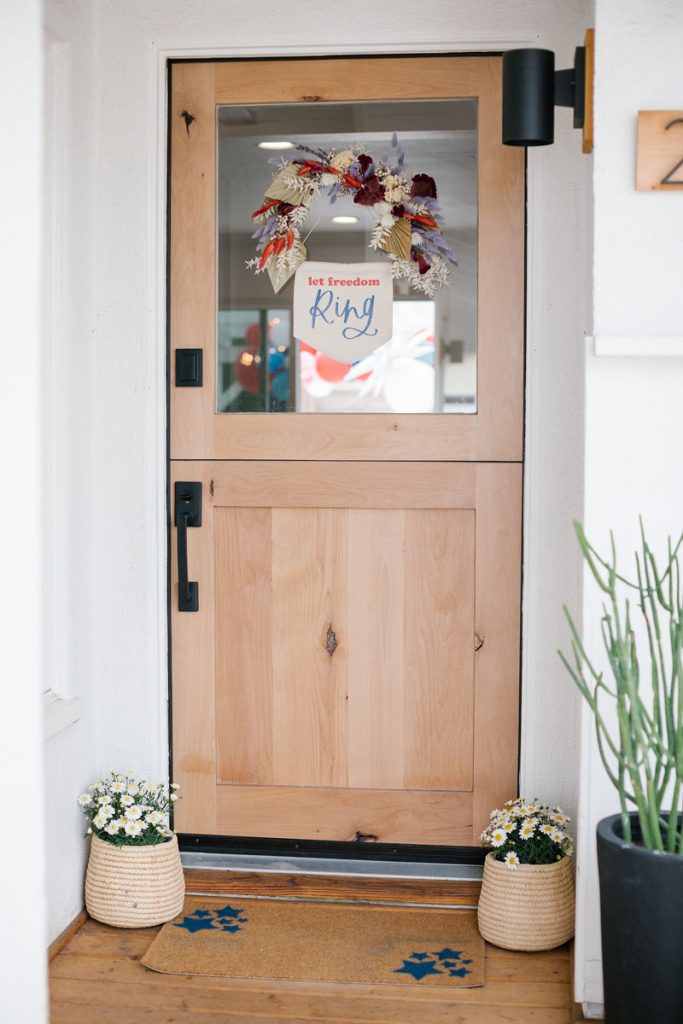 The first piece I added to the front door was this adorable sign with a festive wreath. I ordered this wall hanging and had my talented friend Courtney from Poppy Jack Shop use Tulip Color Craft's fabric markers to write a fun catch phrase. Let Freedom Ring was perfect for a front door – get it, ring?! Haha!!
Then talk about talented, Krista from Not Just in Novels added a beautiful dried floral wreath to go on top of it! I loved the wreath we did for Easter so much we had to do another, and it complements the wall hanging so well. She also used some fun Tulip Color Crafts tools – their spray paint!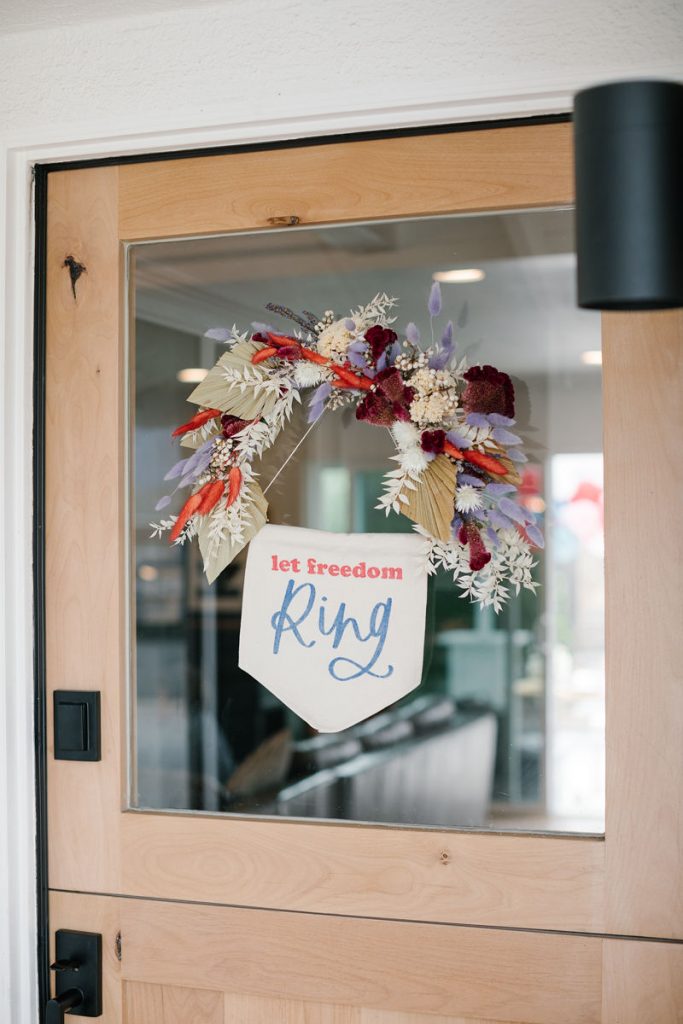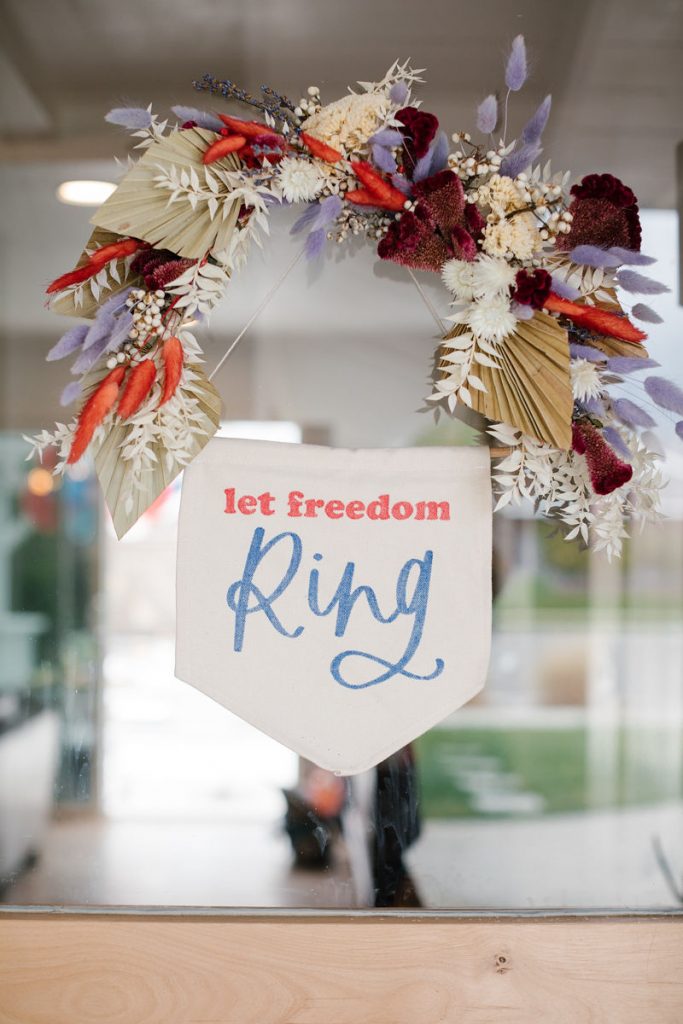 There's Krista, love this talented girl!! You can DIY a wreath yourself, we have it all mapped out for you in easy steps here.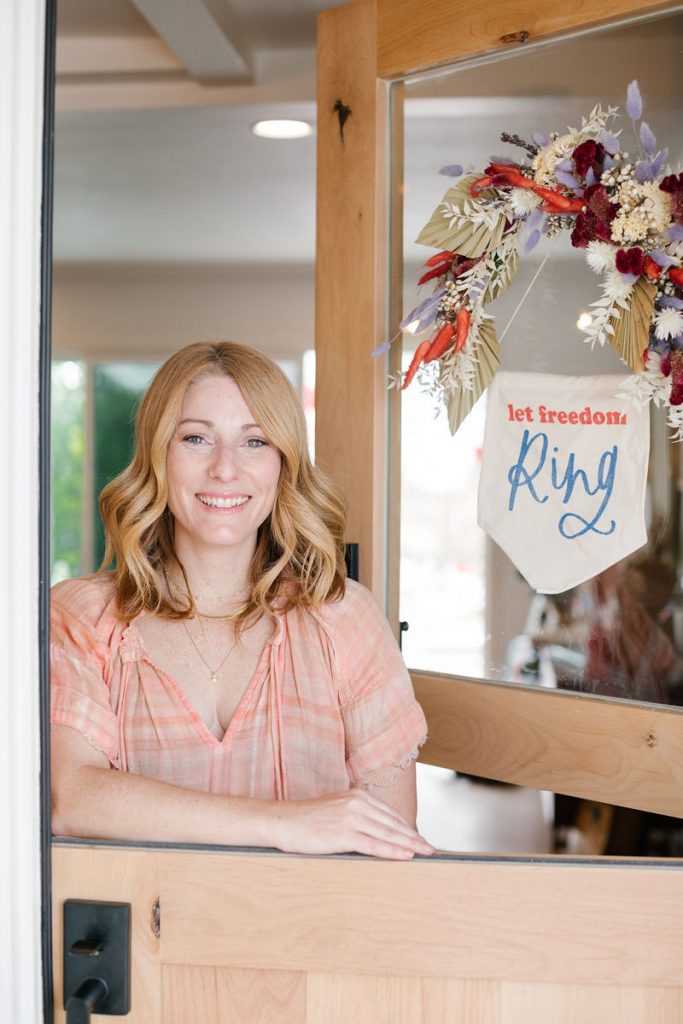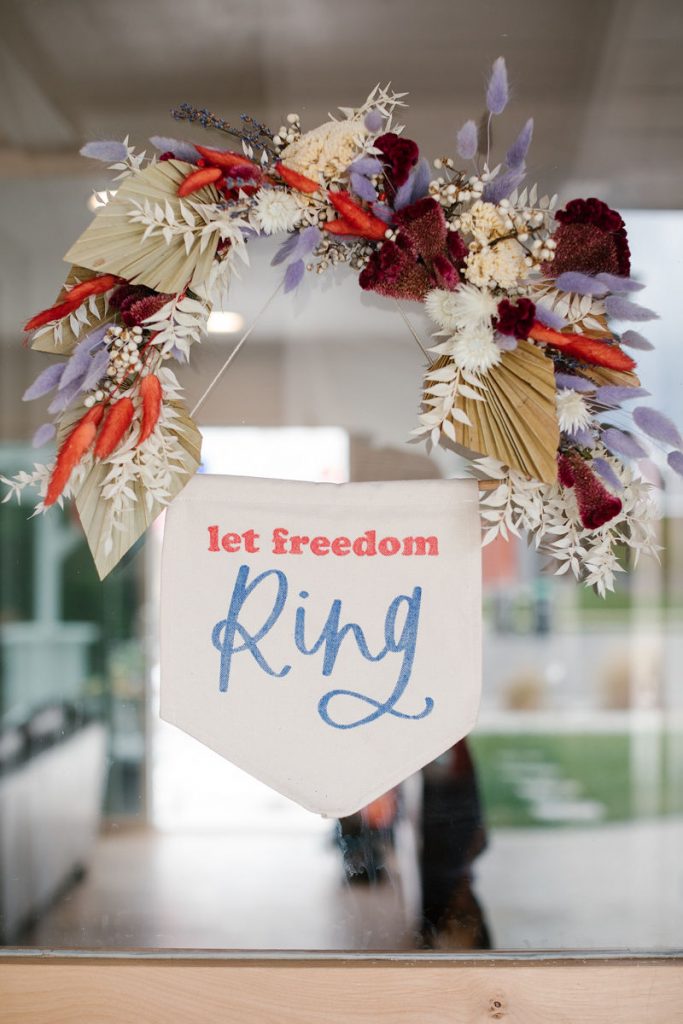 Another piece we added was the doormat! I love having doormats for each season and we decided if we were decking out the front door we had to do the mat! Courtney from Poppy Jack Shop went at it again, this time using the Tulip Color Craft's spray paint and added cute stars to this mat. Sometimes less is more!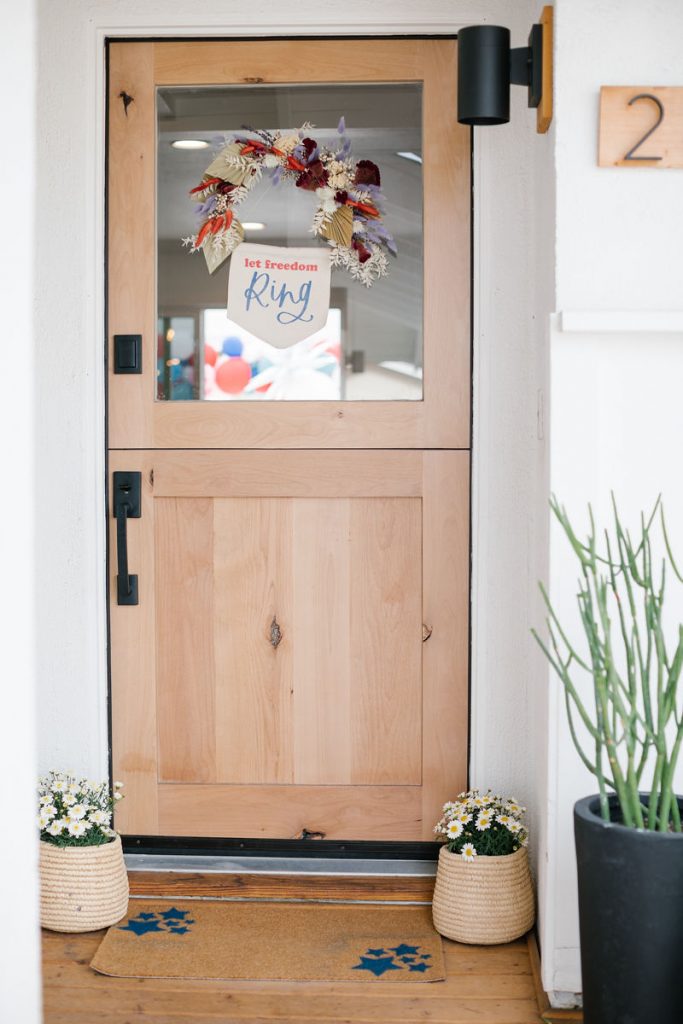 I thought these little daisies were such a cute touch too! I got my pots from Target and love them!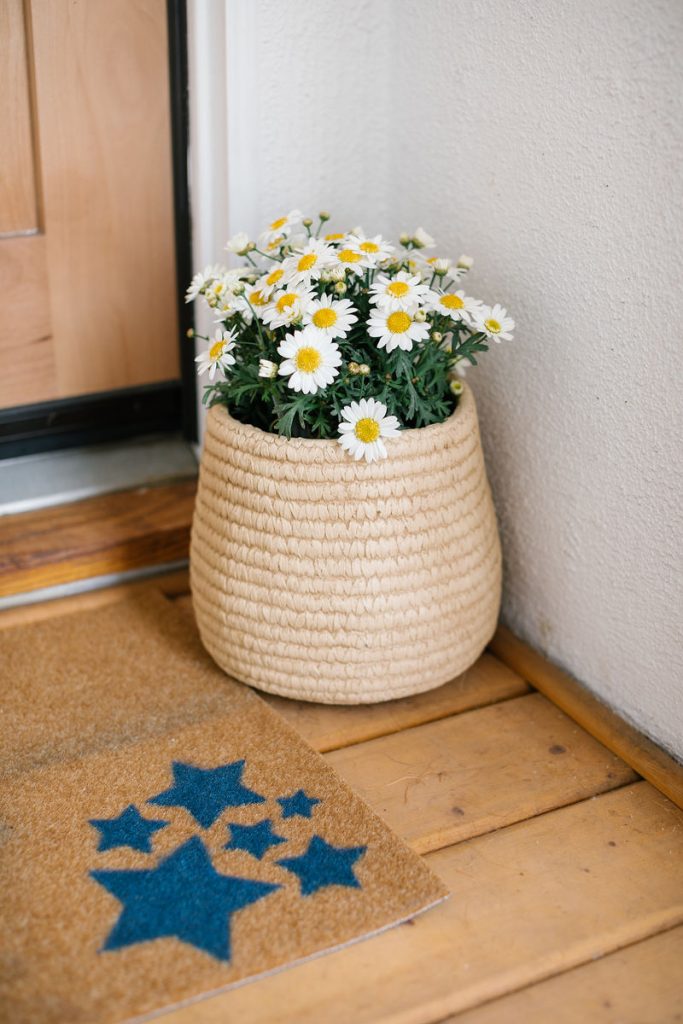 And there you have it! A few easy DIYs that you can do at home and create fun 4th of July decor that you'll love for years. 4th of July decorations can be so cheesy, I love how these are simple and classic, and like I said – will never go out of style!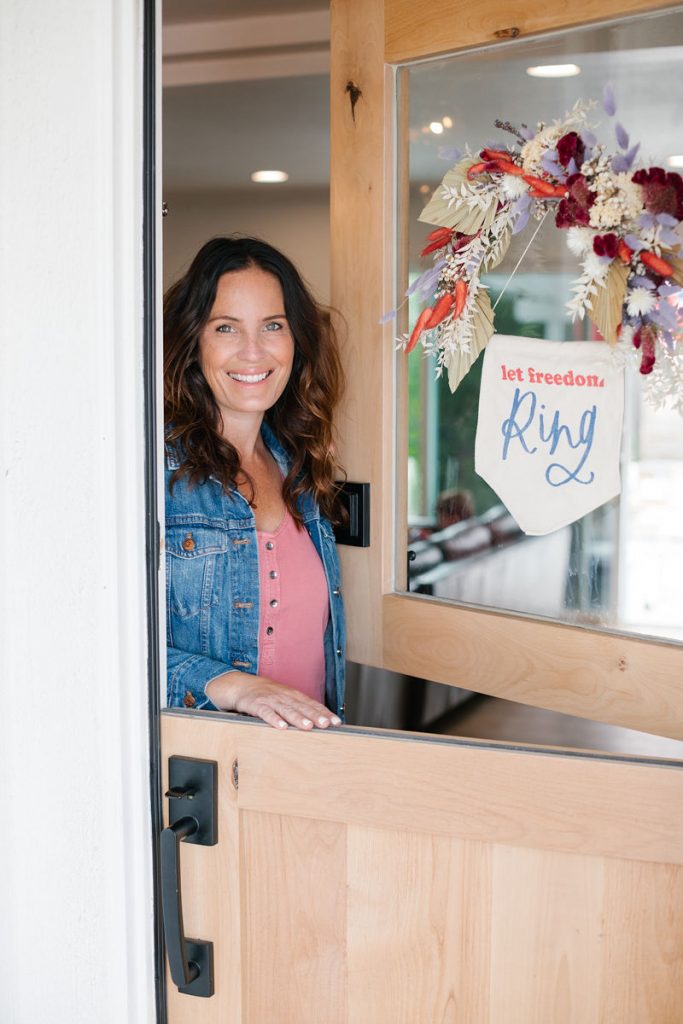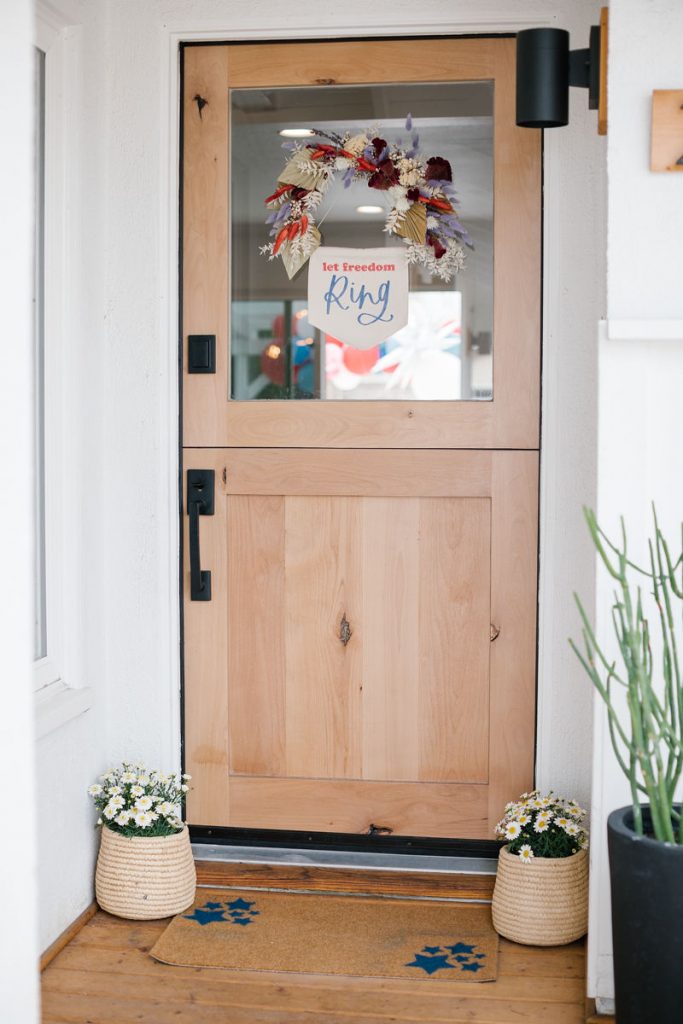 Shop this post below!

xx
Jacquelyn