I think one thing we can all agree on, is everyone loves flowers. Truthfully when we have nothing to post on Instagram, we always turn to those pretty flowers. Well when it's Valentine's Day you've gotta have some flowers, no questions asked! Of course when thinking of pretty flowers I think of my friend Mackenzie owner of Rooted & Wild. Not only is she beyond sweet but she's also beyond talented. She was the perfect person to ask for a DIY flower arrangement. One of the reasons I love to work with her is that her style is always so organic and flawless, which you'll see here…
Photos by Corrie Lynn Photo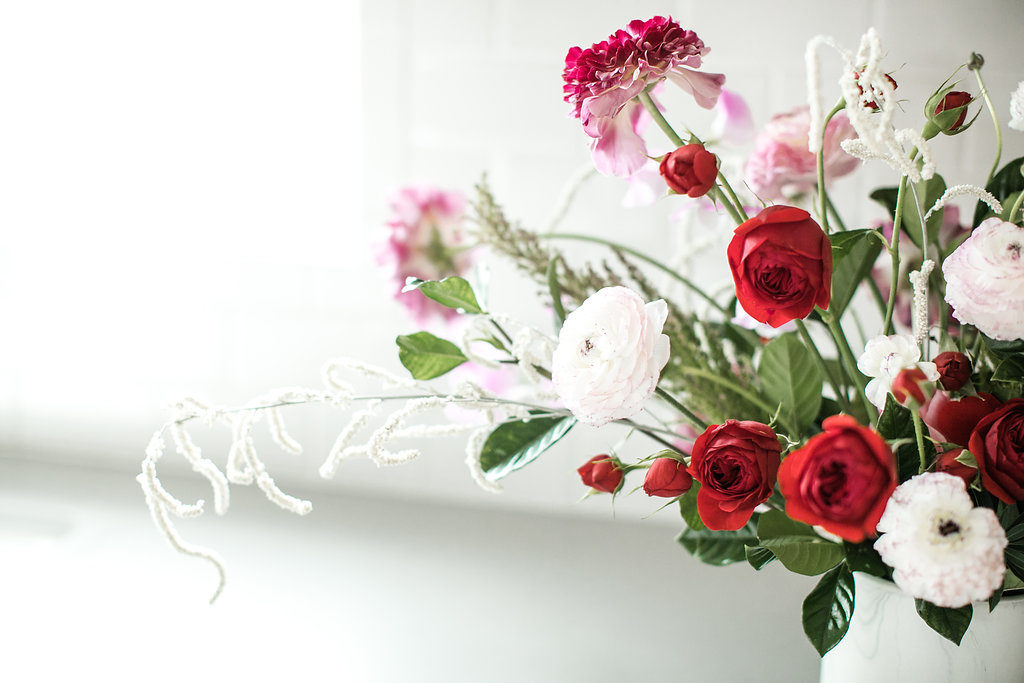 Here are some of the flowers Mackenzie used…
Garden rose, ranunculus, sweet peas, tulips, desert amaranths, and gardenia foliage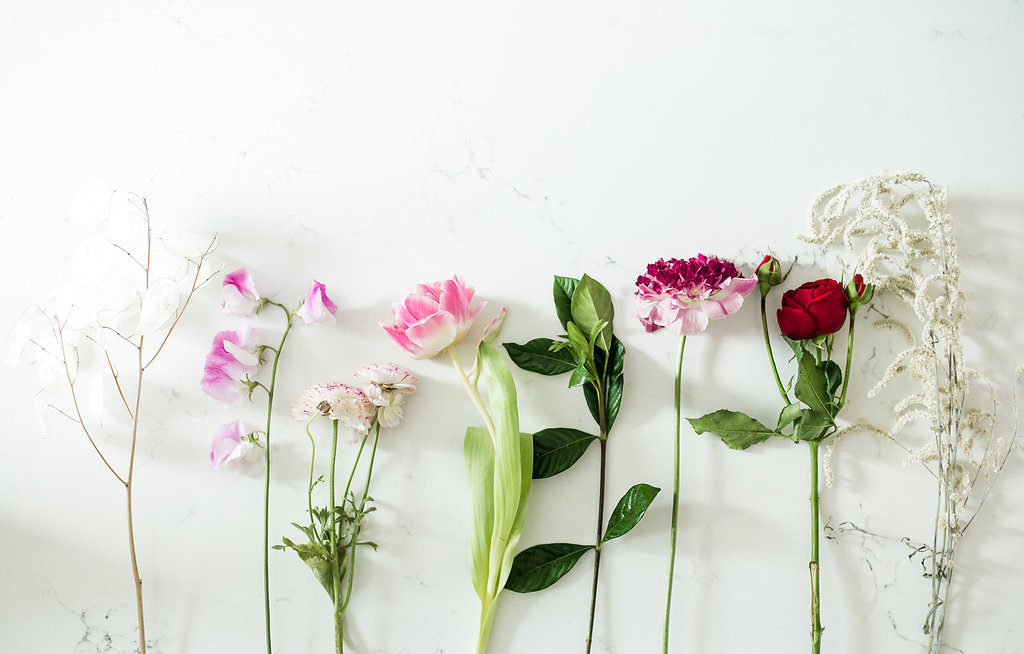 She also uses oasis (that's that foam green stuff), a vase of your choice, scissors and her handy dandy pocket knife!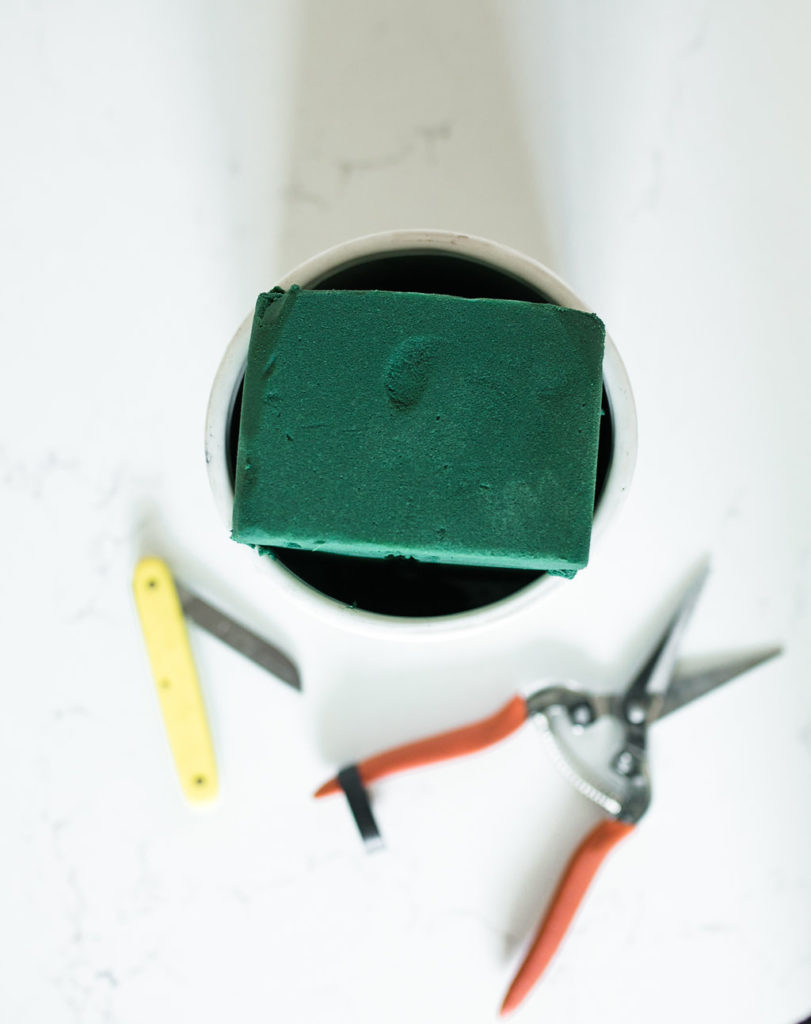 From Mackenzie…
Start by prepping everything, soaking the oasis and cutting it to fit into the vase. Then I green the arrangement and intentionally think about the lines I want to create for it.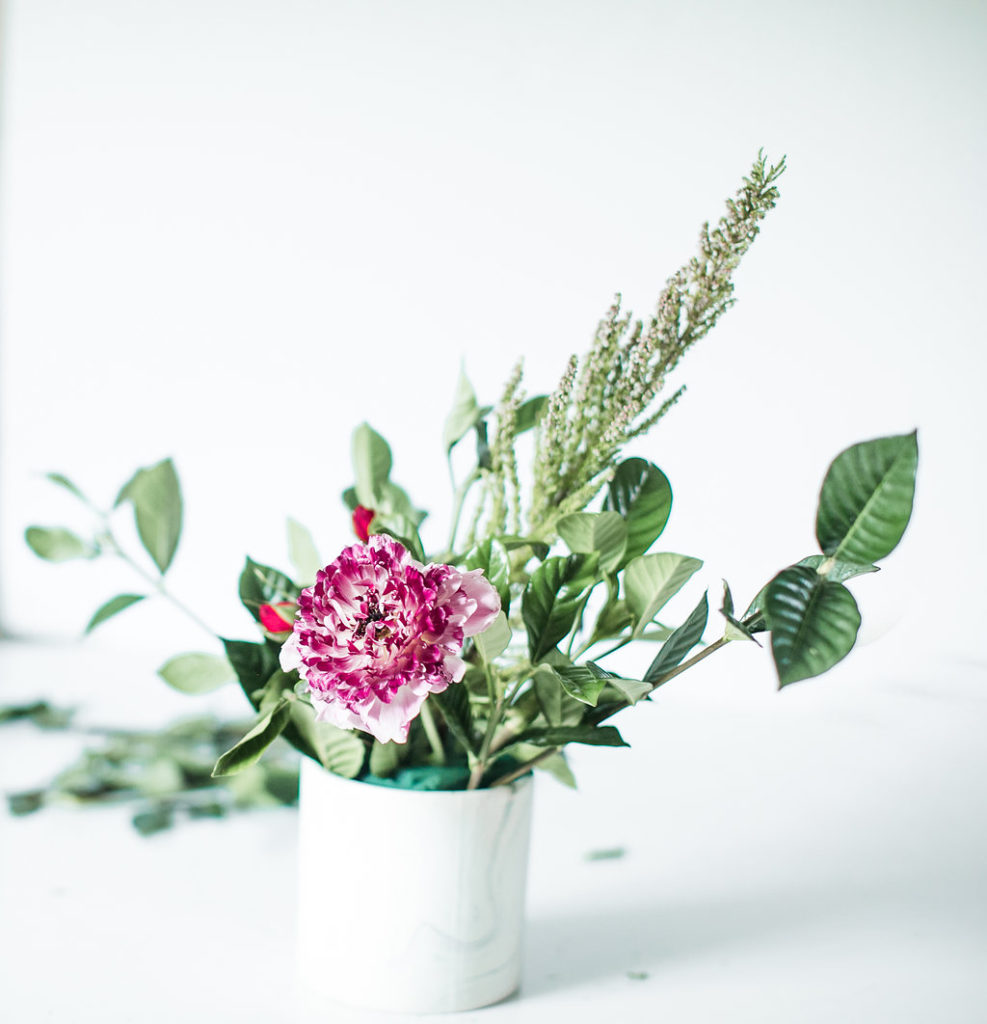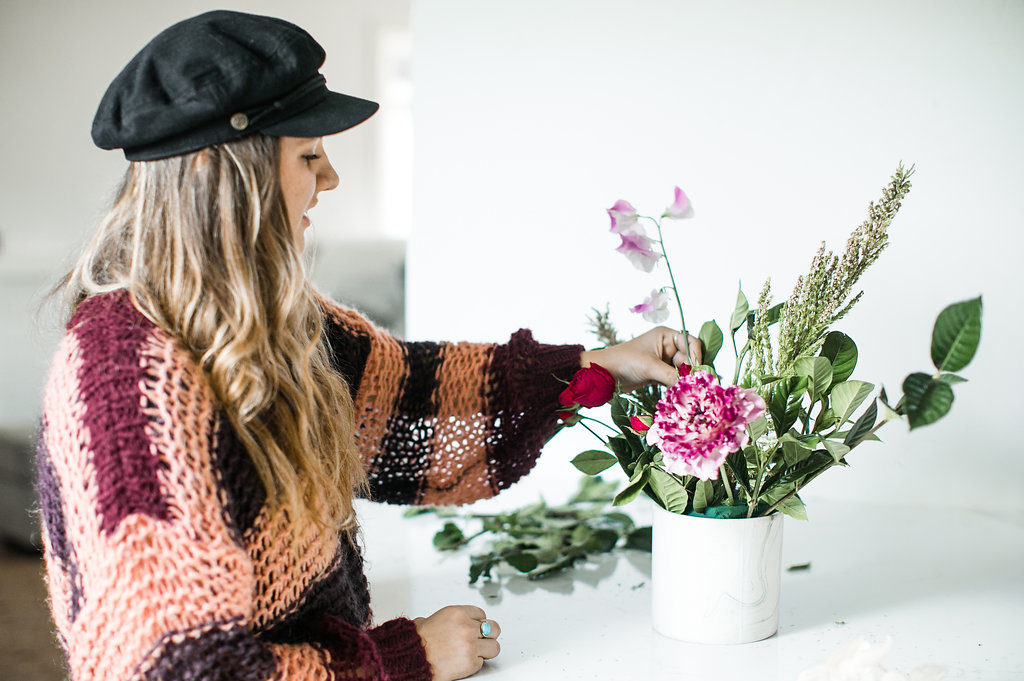 Then the fun stuff…. flowers!!! Each flower has a unique shape and line to it. I have a little wild flair to my style, but also love depth and focal flowers (hence Rooted & Wild ;) )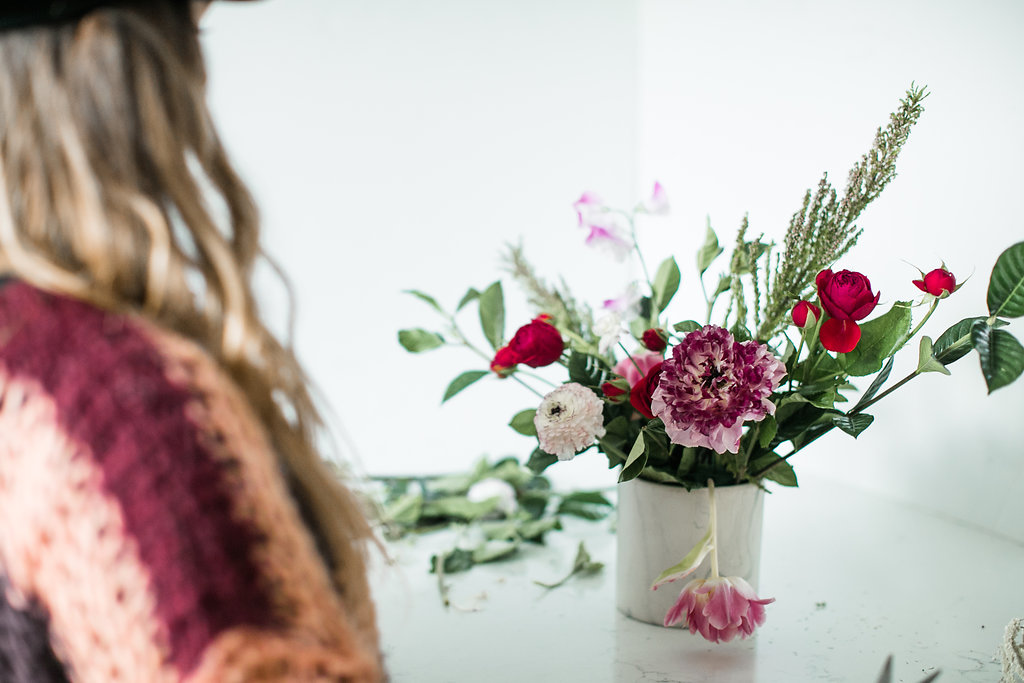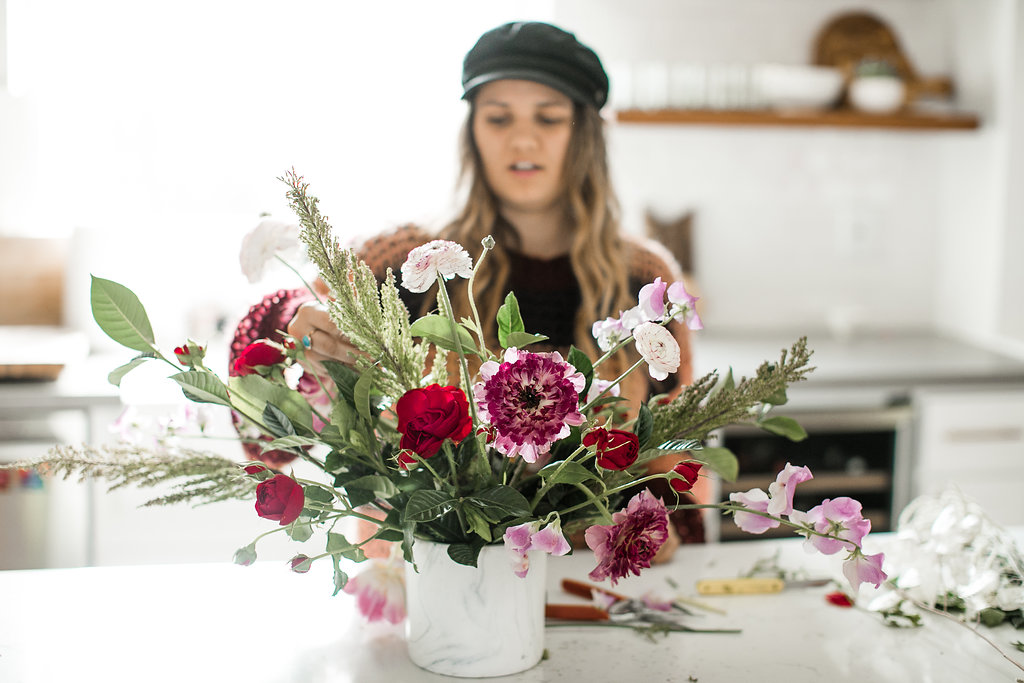 I got to use some of my favorite flowers for this one: ranunculus, sweetpeas, garden roses & tulips. When you have pretty product like that, there is no right or wrong way to do flowers and flowers are a direct representation of you.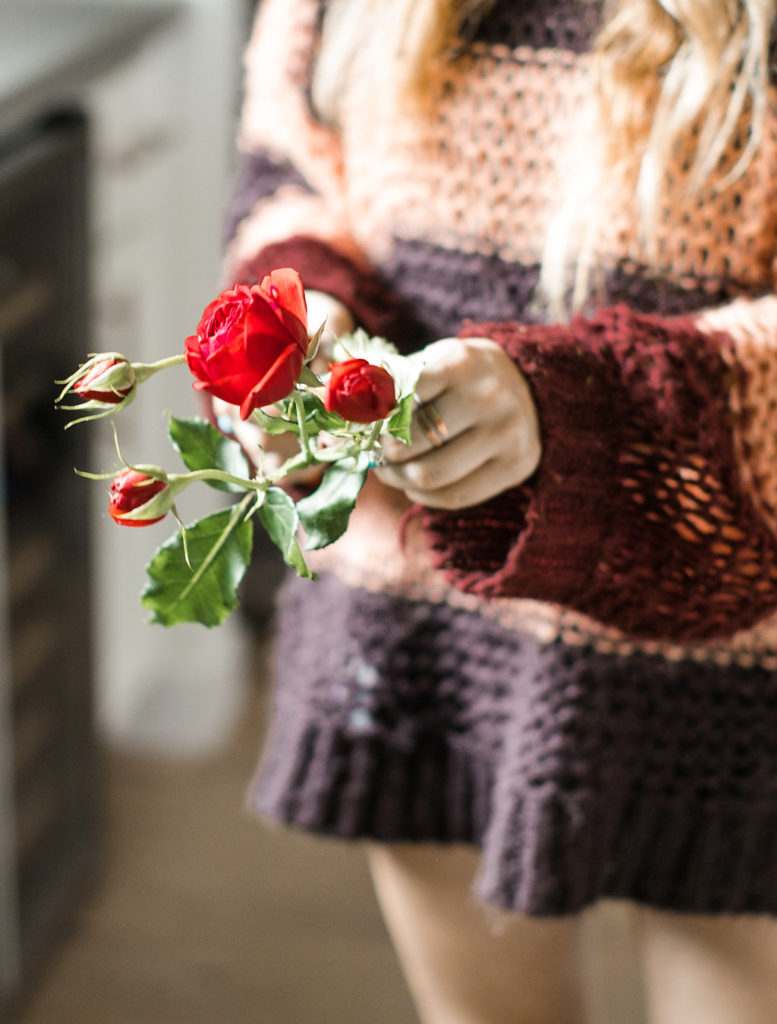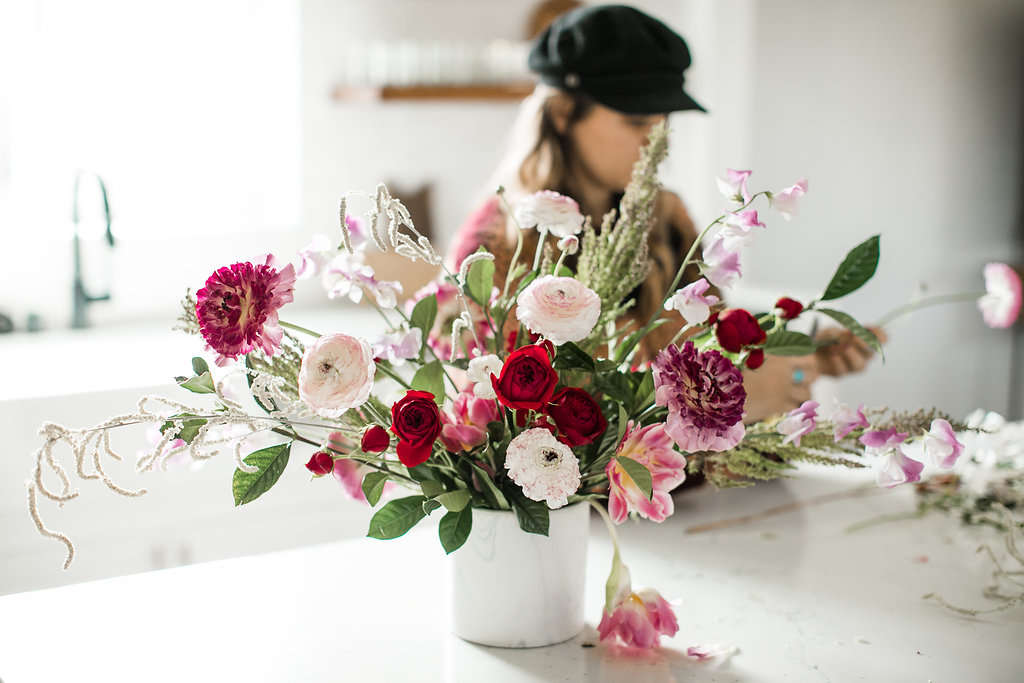 I always think of it this way: any flower "rule" you've ever been taught… break it, it comes from the heart, listen to what your heart is telling you.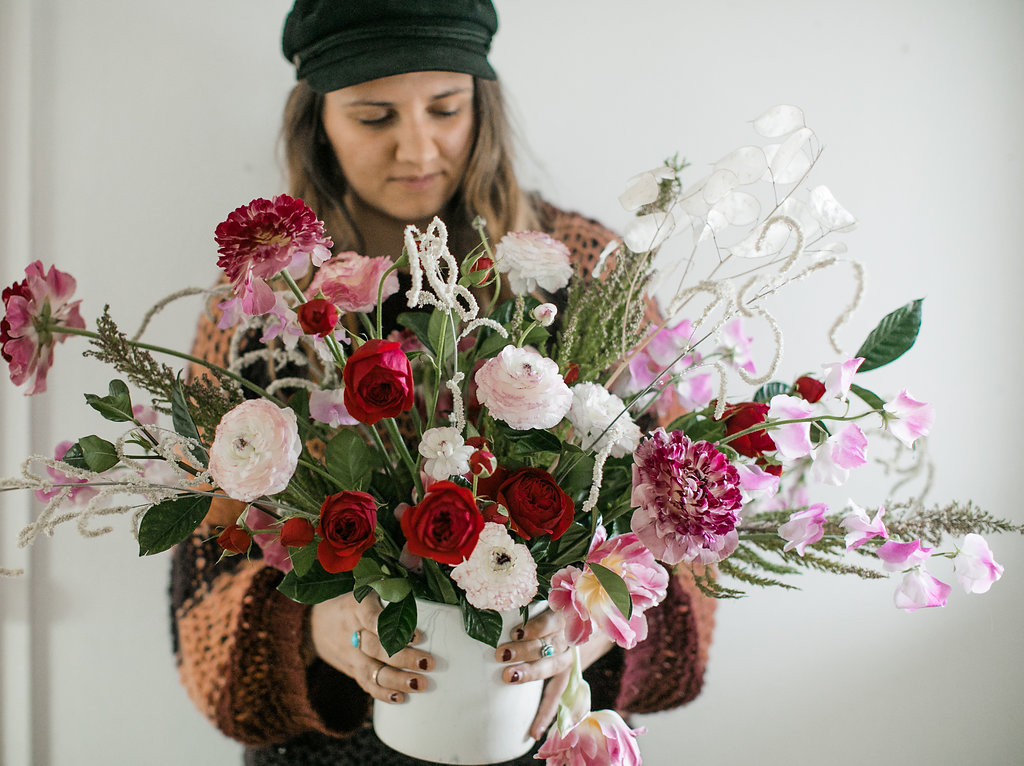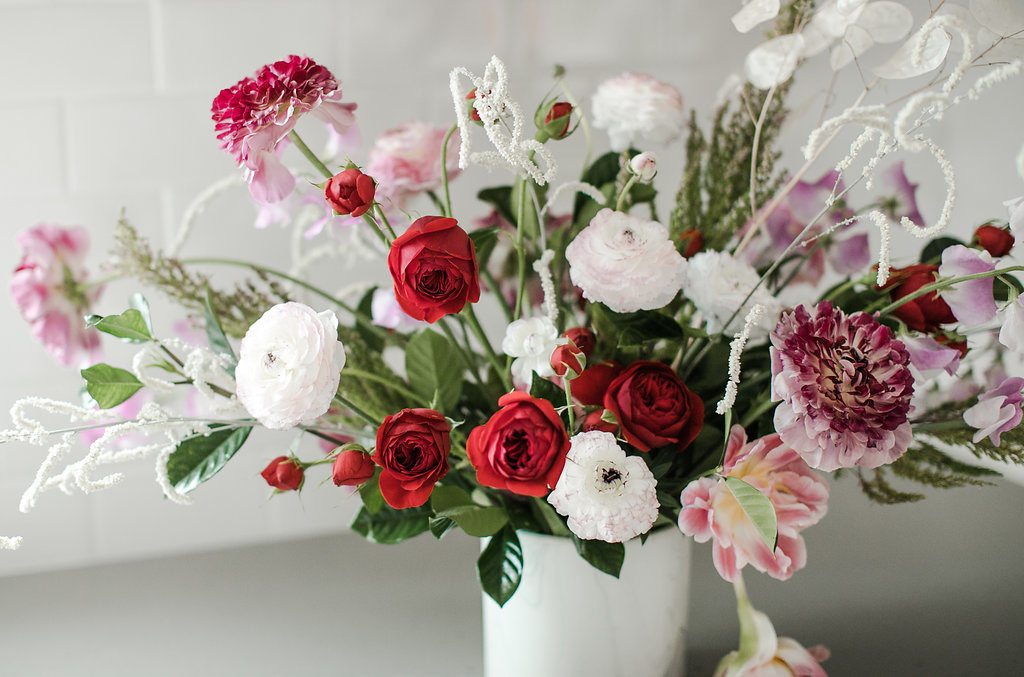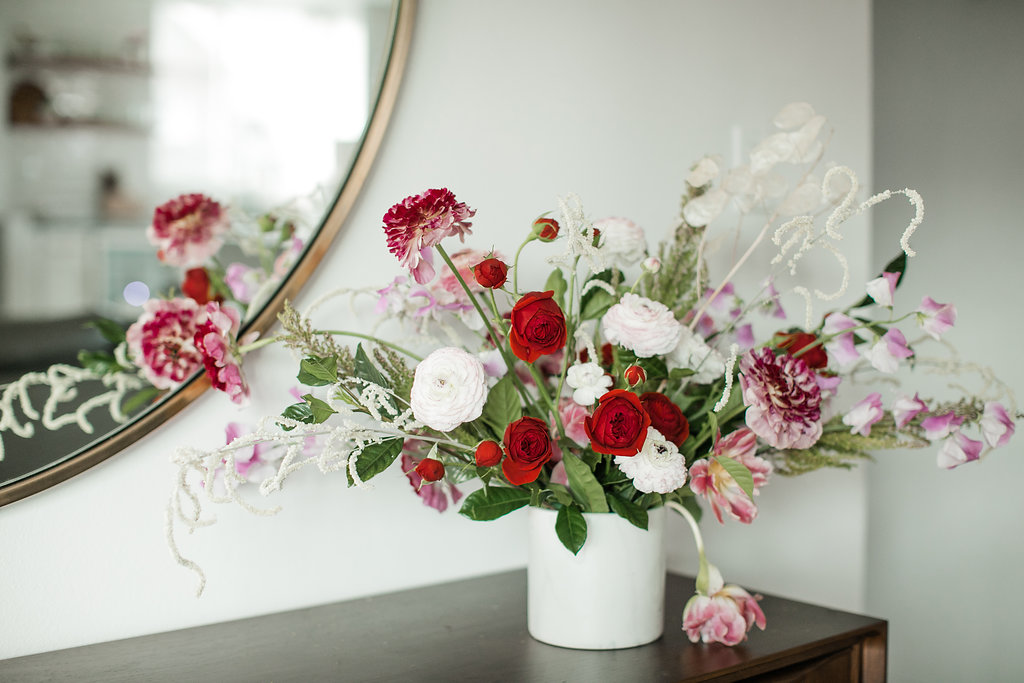 Don't you love Mackenzie?! She's the best…
So surprise that special someone with a gorgeous flower arrangement this Valentine's Day… And who says it has to be for your a dude?! I think your best Galentine would love this surprise as well! Be sure to add a little pretty next week with this DIY flower arrangement, you can't go wrong…
xx
Jacquelyn