How many of you are going out on a date night this Valentine's Day?! Or even the weekend before?! Well, if you're like me, then you're thinking about your outfit, duh!! It's a special day and night to get festive and dressed up for that special someone. Of course I tend to go for something red or pink, I mean it's basically required.
Whether you're doing a movie night, a casual lunch or even a hot night on the town I've got you covered with outfit ideas! As a matter of fact, I have ideas for all three of those fun date nights! Keep scrolling to see…
Photos by Corrie Lynn Photo
First, I'm kicking it off with a casual date night… I picture this outfit for a date at the movies or even a cozy night at home. And when I think cozy, I think of a chunky sweater. This pretty in pink one by Free People is just right for Valentine's Day, and it's on sale! I paired it with a white tank, high waisted jeans and my new favorite Van's.
To add a little flair, I wore these pink tassel earrings. While this isn't the sexiest of outfits, it sure is comfy and cute!!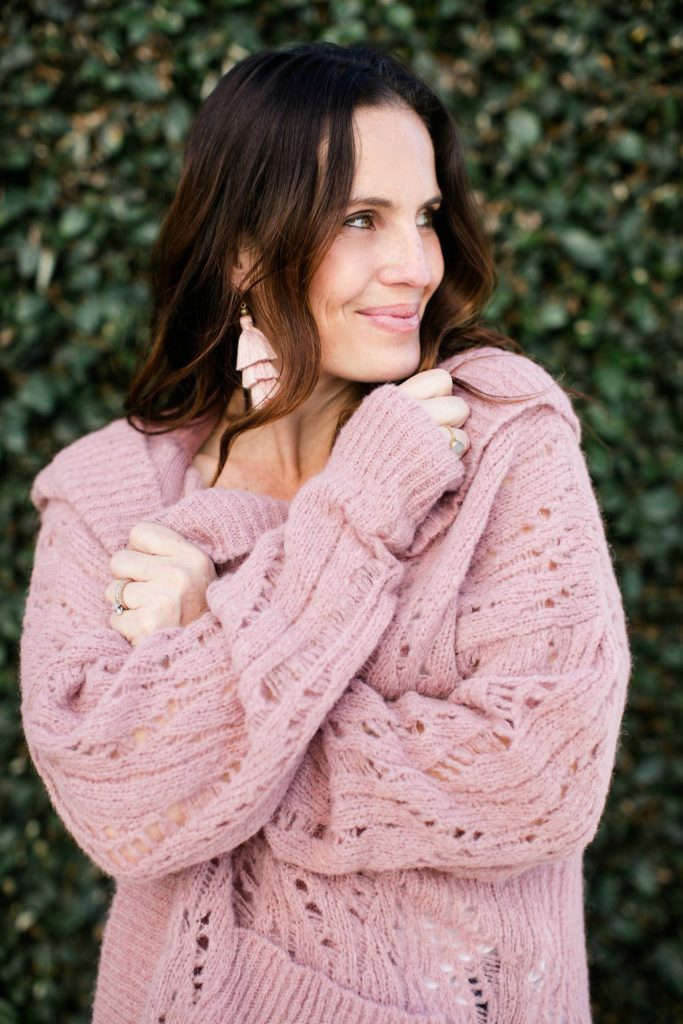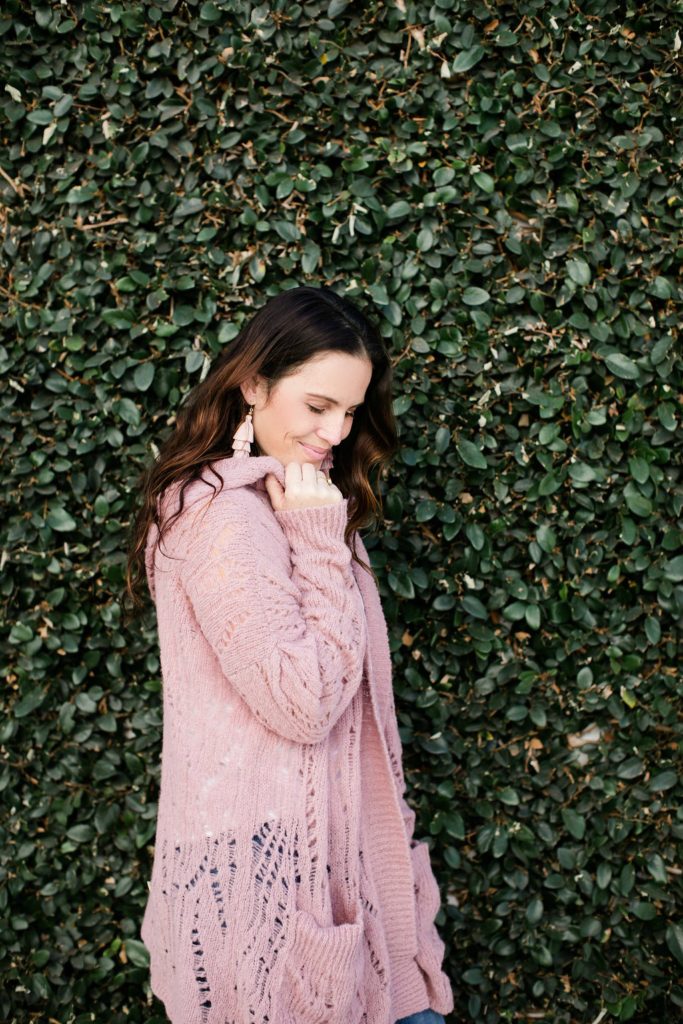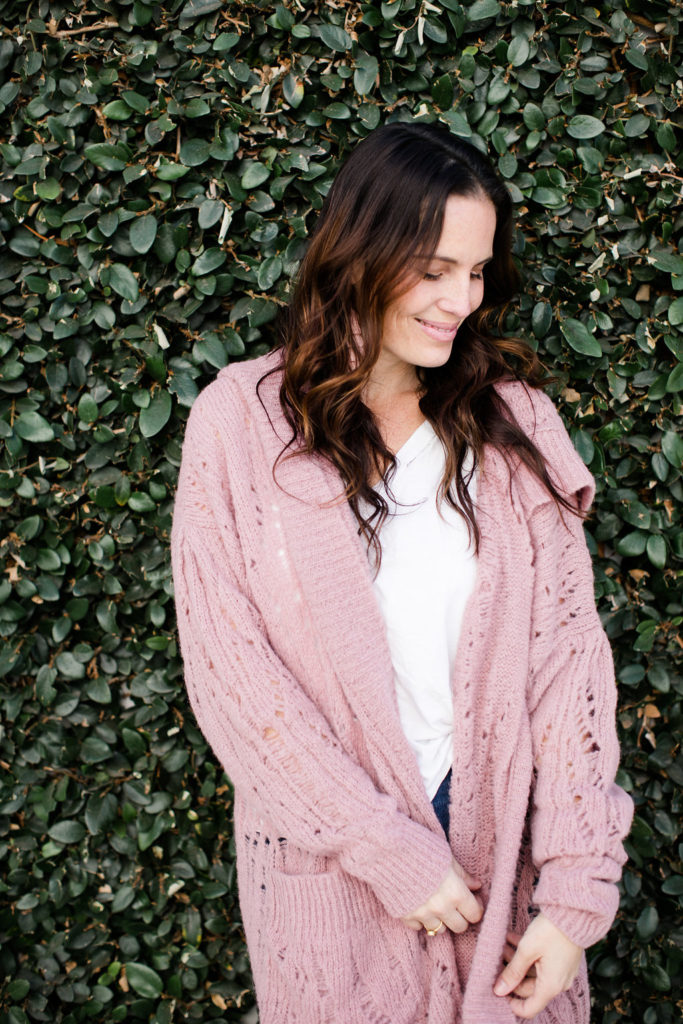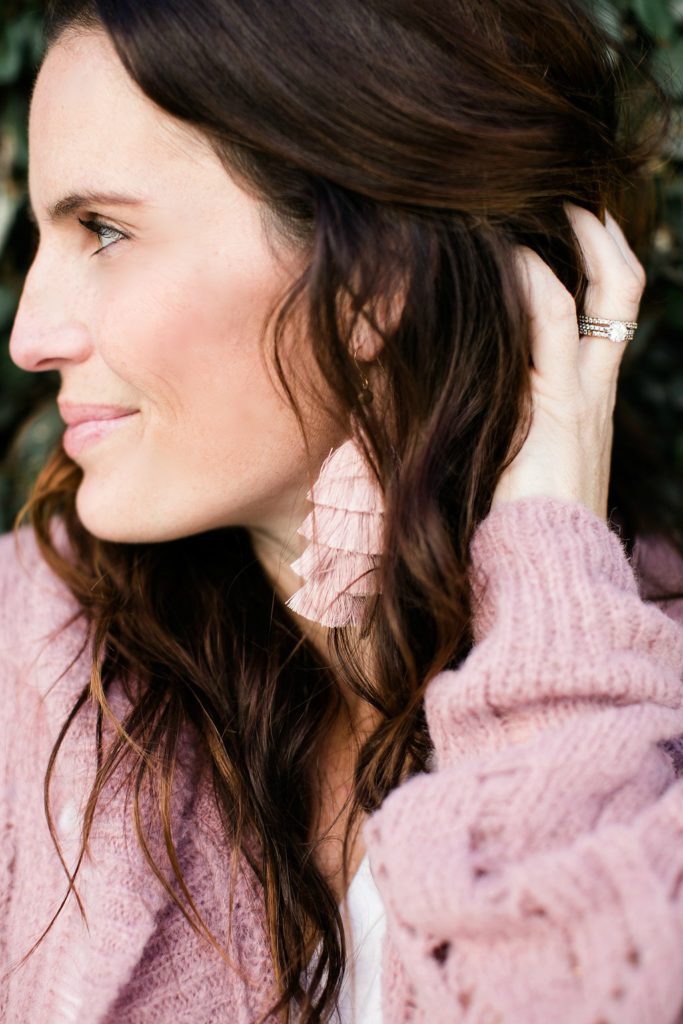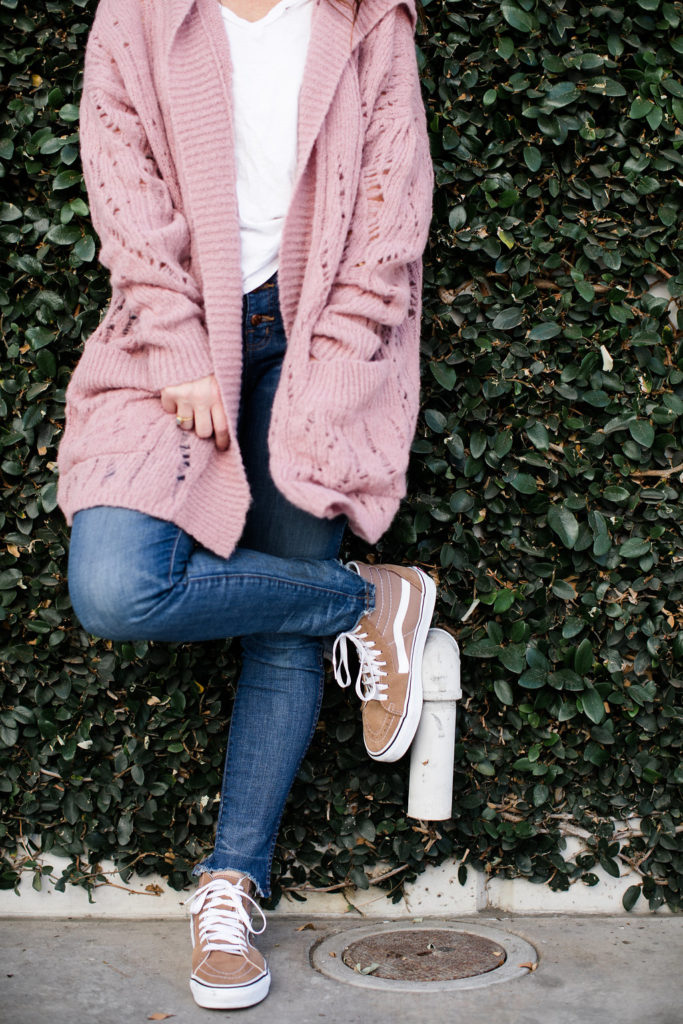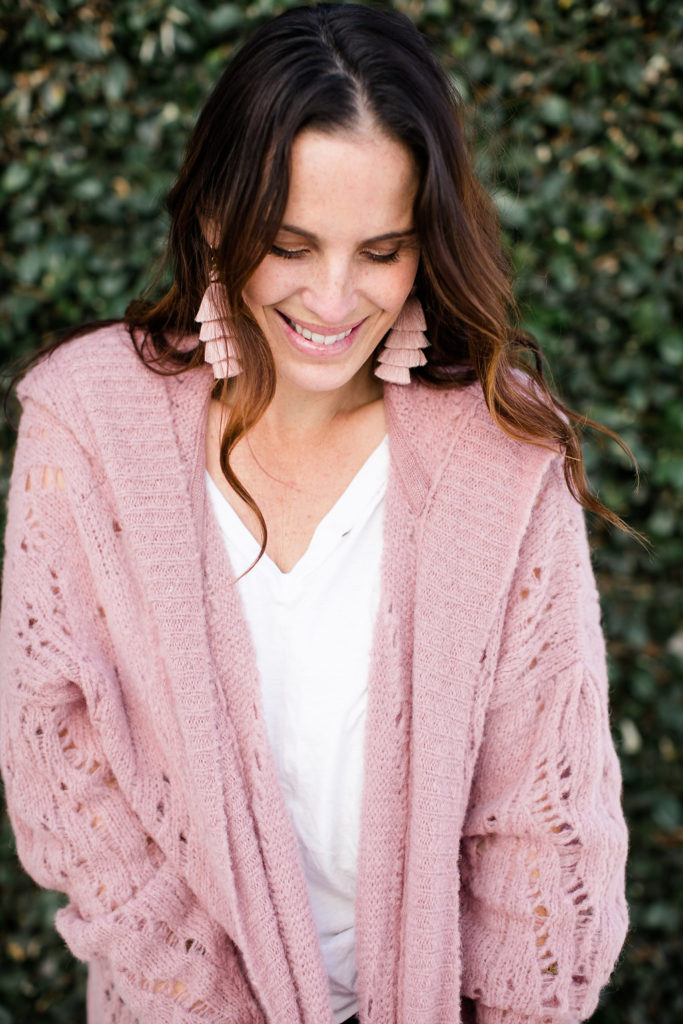 Now, for a little more sex appeal… A sweet dress with a low neckline is just what the doctor ordered for a lunch date. Also, you've gotta have a little red on Valentine's Day, I know we don't use a lot of it here, but the holiday calls for it! Actually, unlike every other event designer I know, I don't mind red… Maybe it's that fiery Portuguese flair in me!
This cute little frock is by our friends at Knot Sisters, I wore it with my Free People bralette… Can't have the girls hanging that loose! But I let the dress do the talking here with a simple pair of sandals, a clutch and my Wyeth sunnies!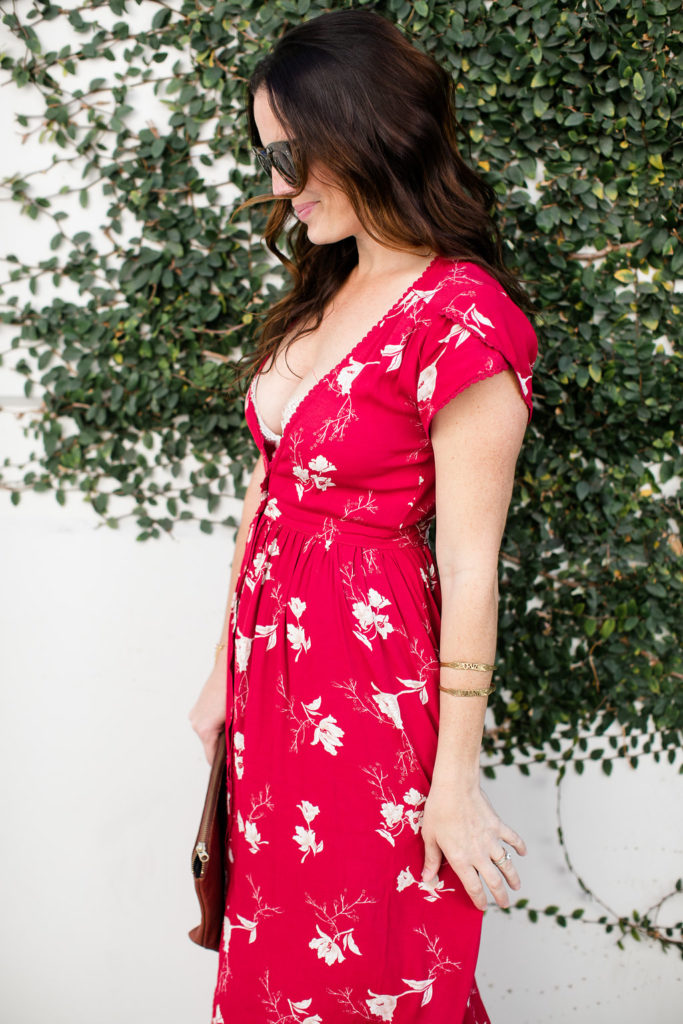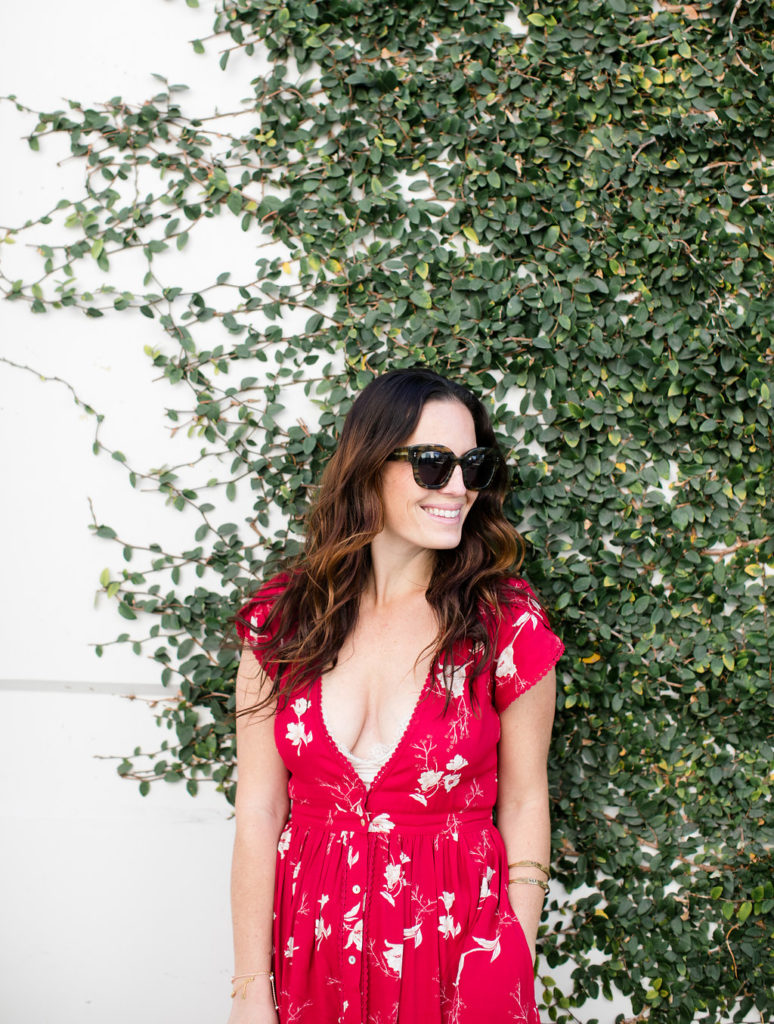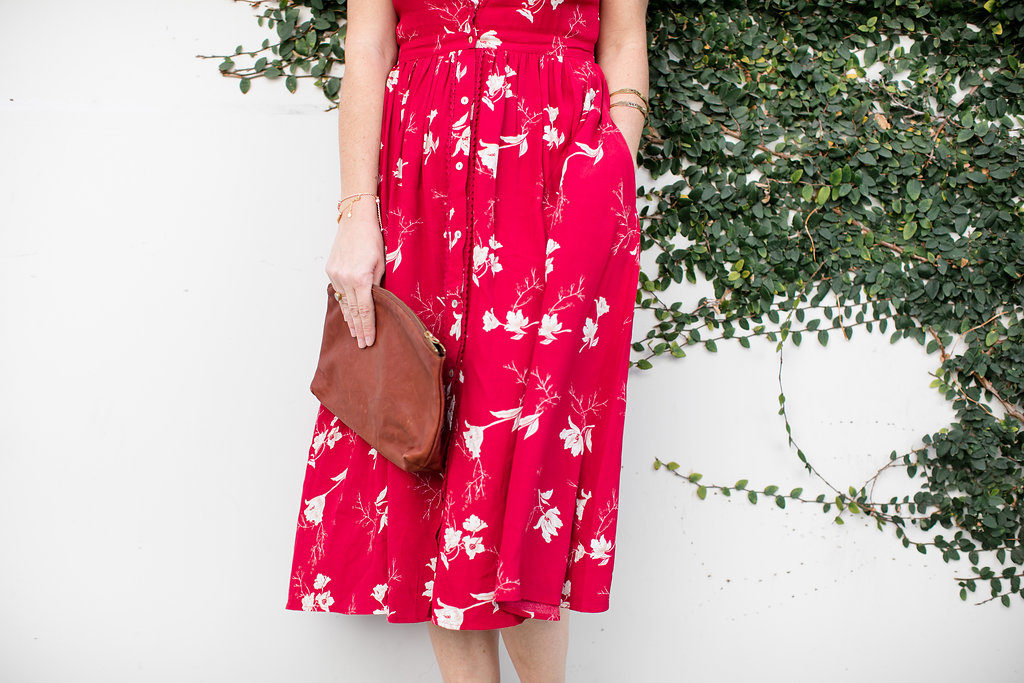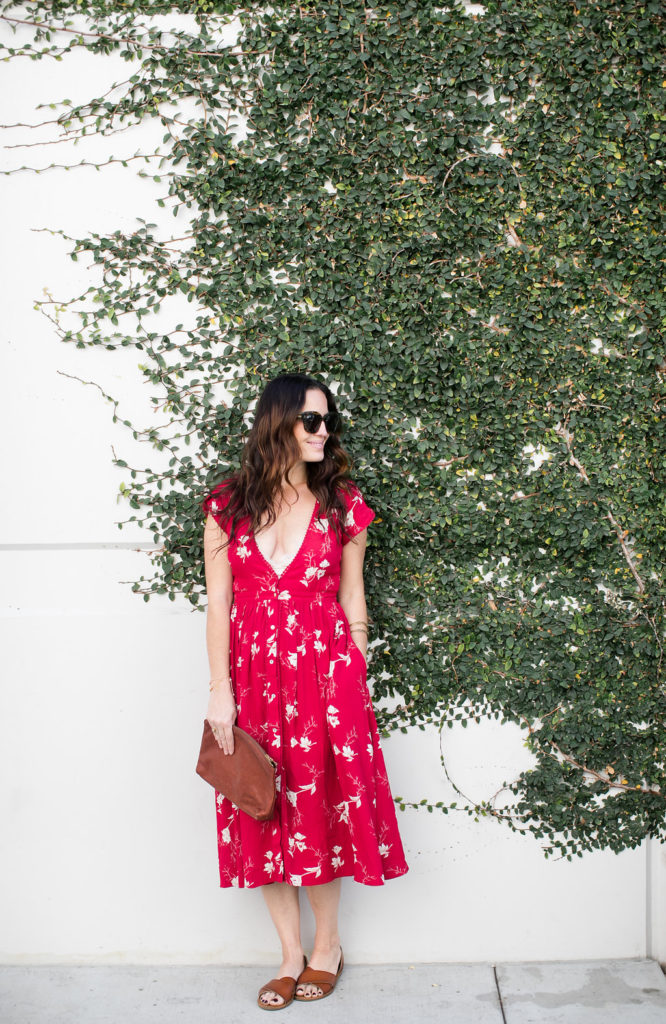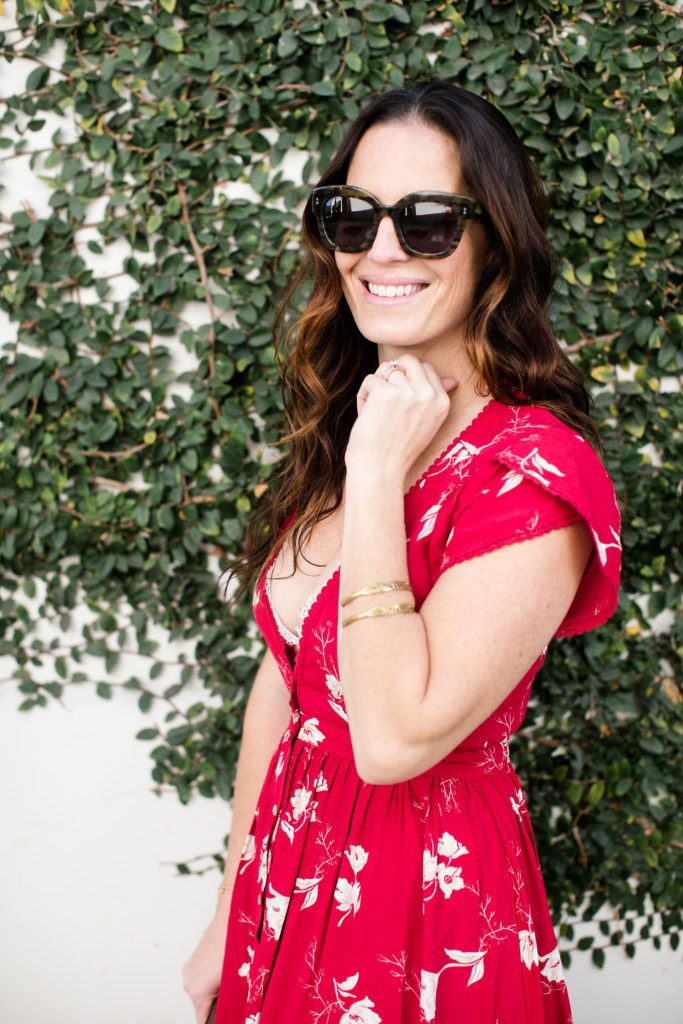 Last but not least, going full sex appeal on this one… Remember how I said I didn't want to let the girls too loose?! Well, they are out having a party in this one! I love this For Love & Lemons Dress so much, it's fun, flirty and sexy all in one! With the print and the appliqué, you can't go wrong… But, you are doing something wrong if you don't get lucky in this one, haha!
Without a doubt, there something special about taking that time away from every day life to have a date night with the one you love. My husband and I don't do it nearly enough. Whether Valentine's Day is a holiday you celebrate or not, I think we can all get behind more one on one time with your significant other. And now you know just what to wear!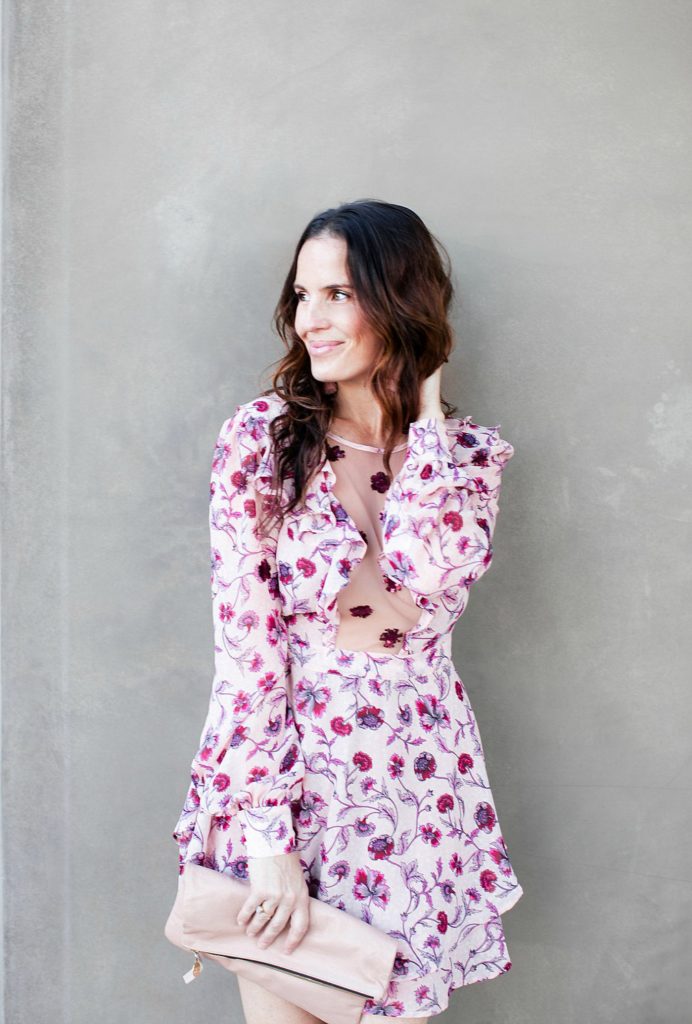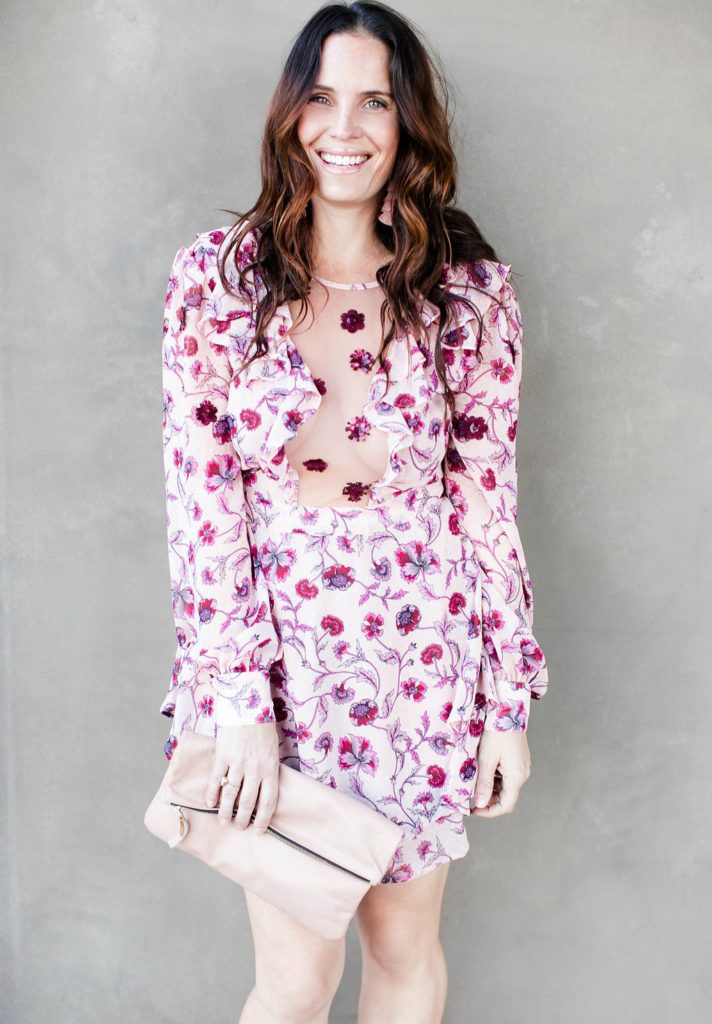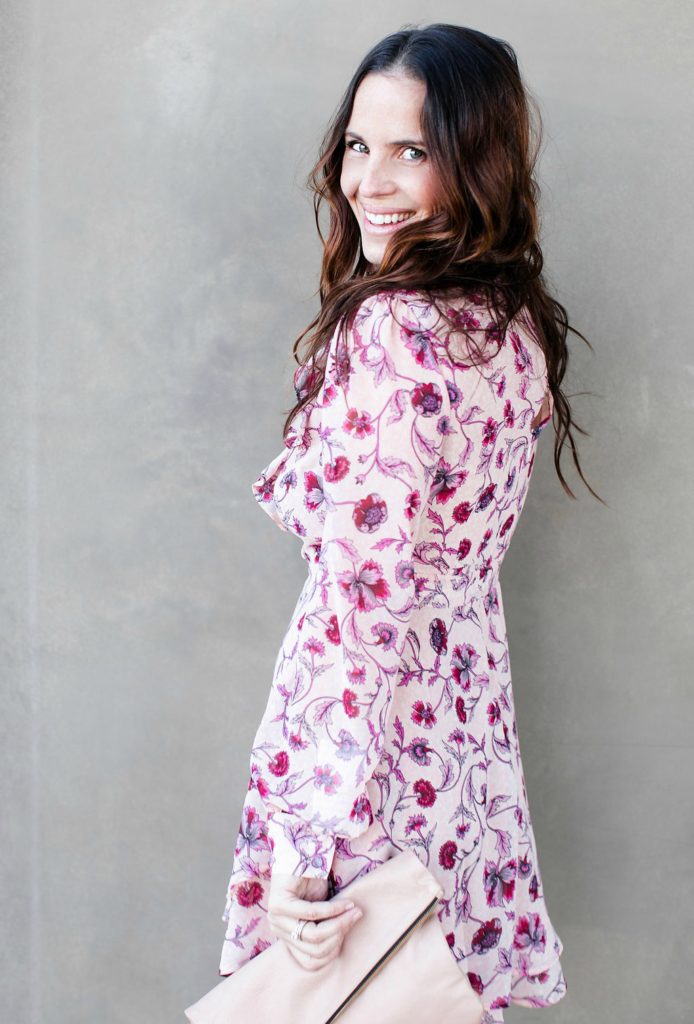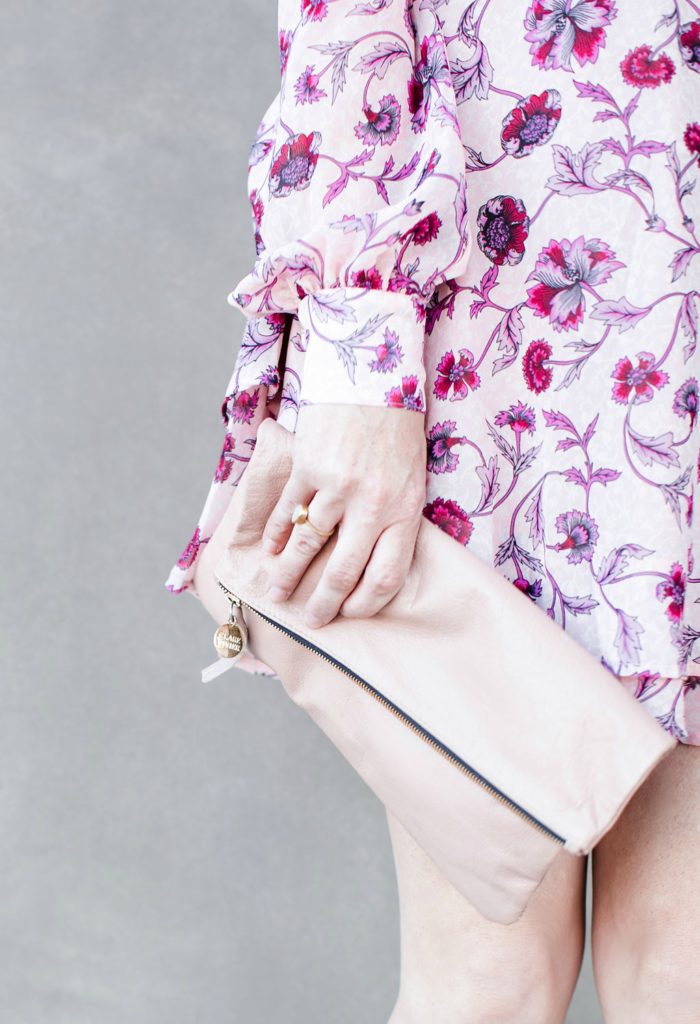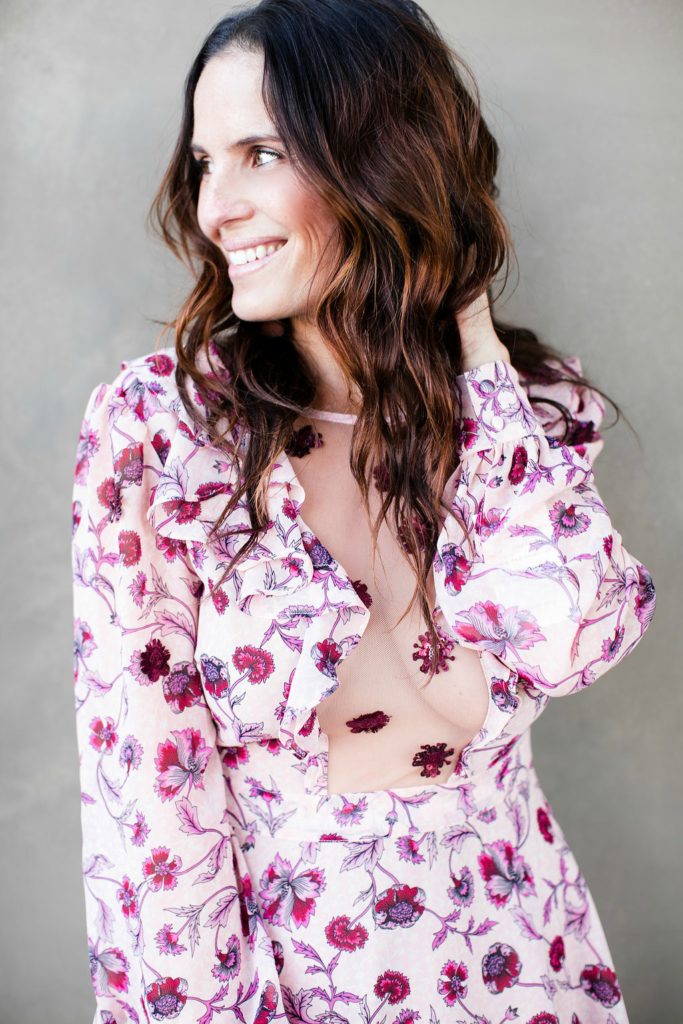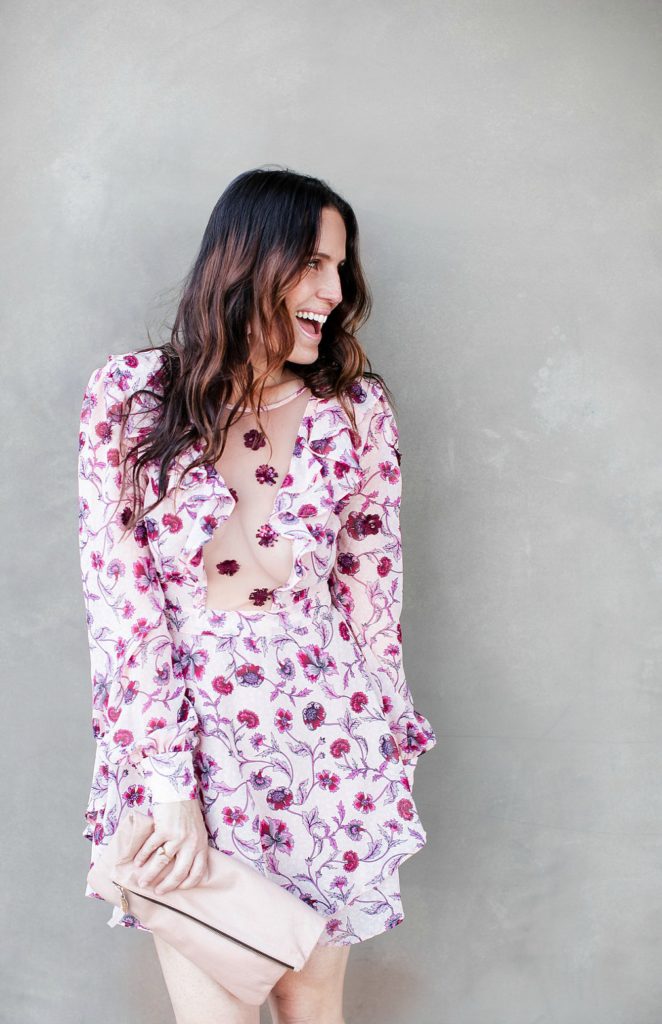 Shop more of my favorite looks below!

xx
Jacquelyn