There are so many fun ways to decorate for the holidays, especially when it comes to Halloween. Its a time to be extra spooky! One of the ways I like to show some Halloween fright is switching out my normal art prints for some Halloween themed ones. The best place to go? Well, Minted of course! We just love Minted for all our art prints. There is a print for every style, check out their extensive collection.
Photos by Dayna Studios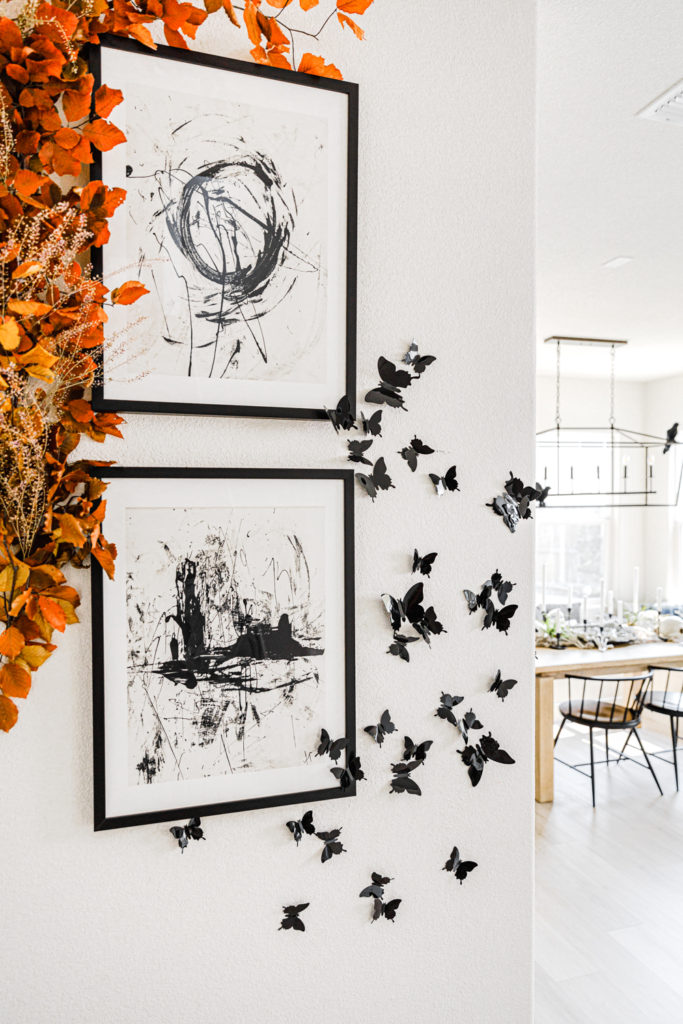 When I stumbled upon the Tour de France I and Tour de France II by Carmen Guedez, it was a no brainer. Doesn't that remind you of something that would come from the Ring movies? Remember those!? To make those black and white prints spookier, I add some black butterfly decals to that area. I love that it looks like a swarm of butterflies got into the house. Classy yet scary.
Fig and Vine created a fun fall leaf garland that hugs the prints perfectly! And lastly, this little corner has my new obsessed ceramic wall hanging, the Spilt Ring by Twelve-Fifteen. Adelaide makes all her pieces in Brooklyn, New York. Check out her stuff, she has some amazing pieces.
We love getting into the sprint of all holidays, and hope this gives you some ideas to decorate your home! Shop the art prints and butterflies below!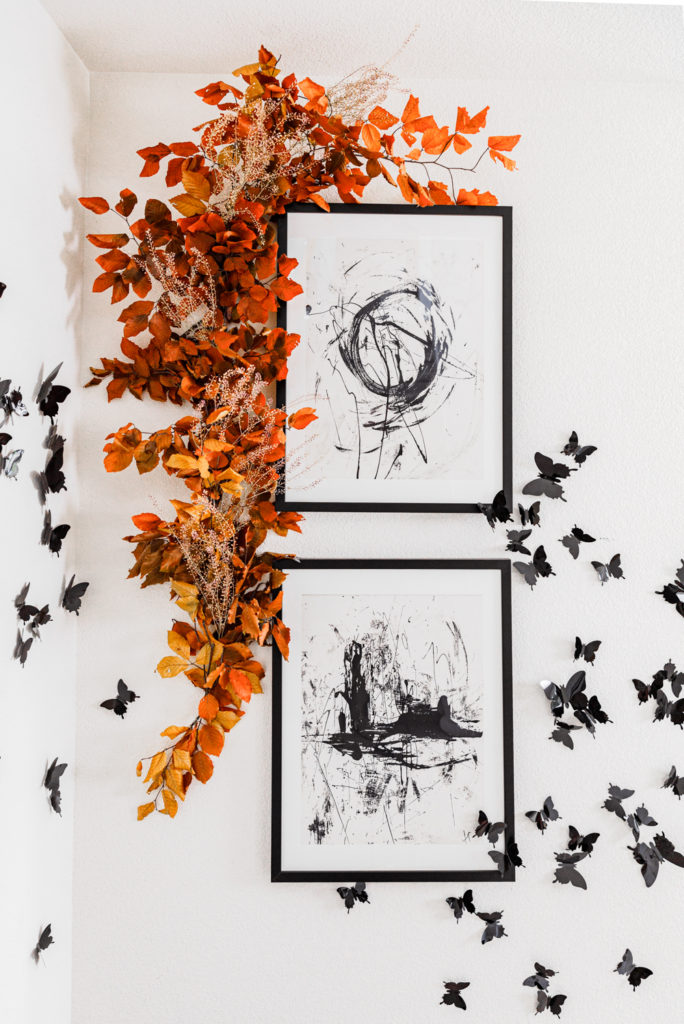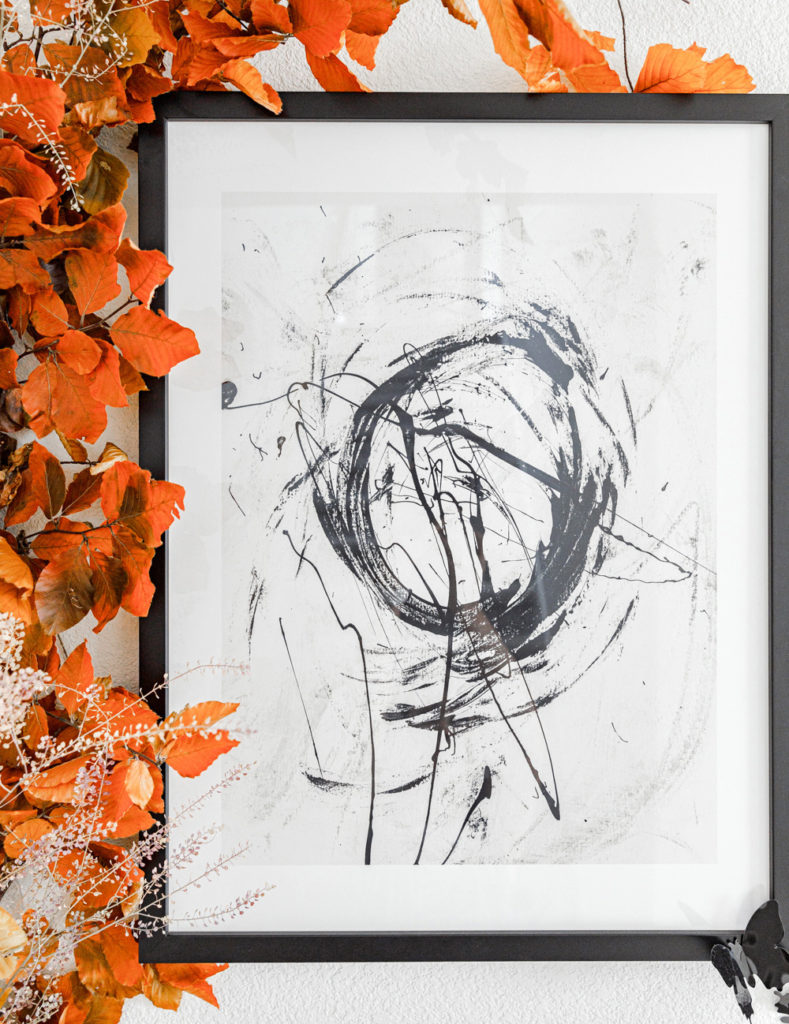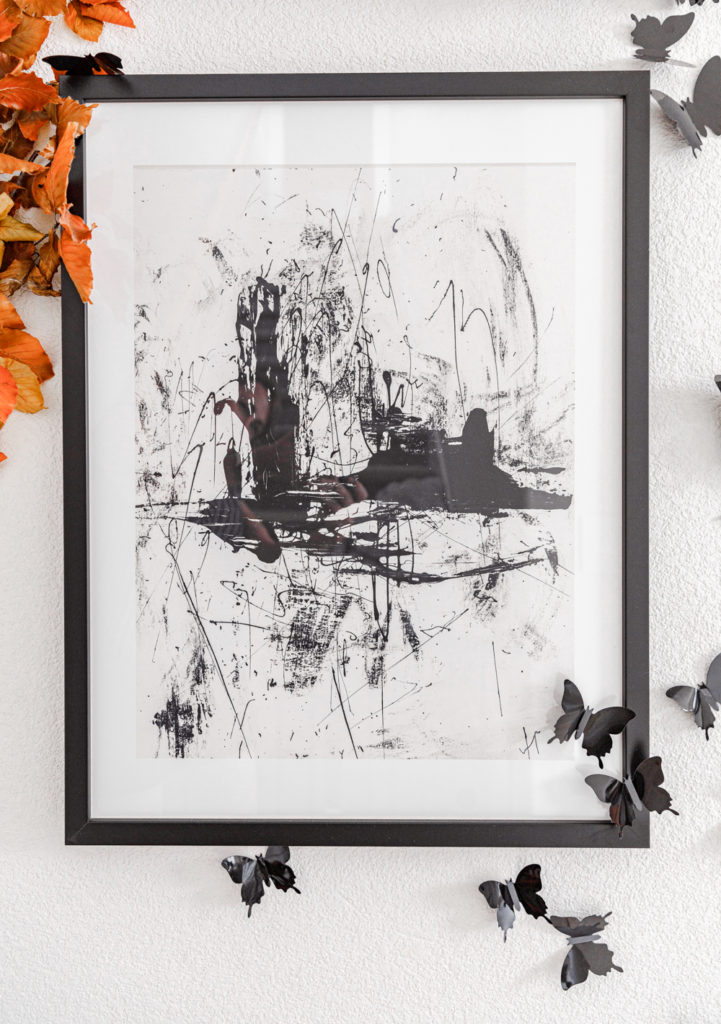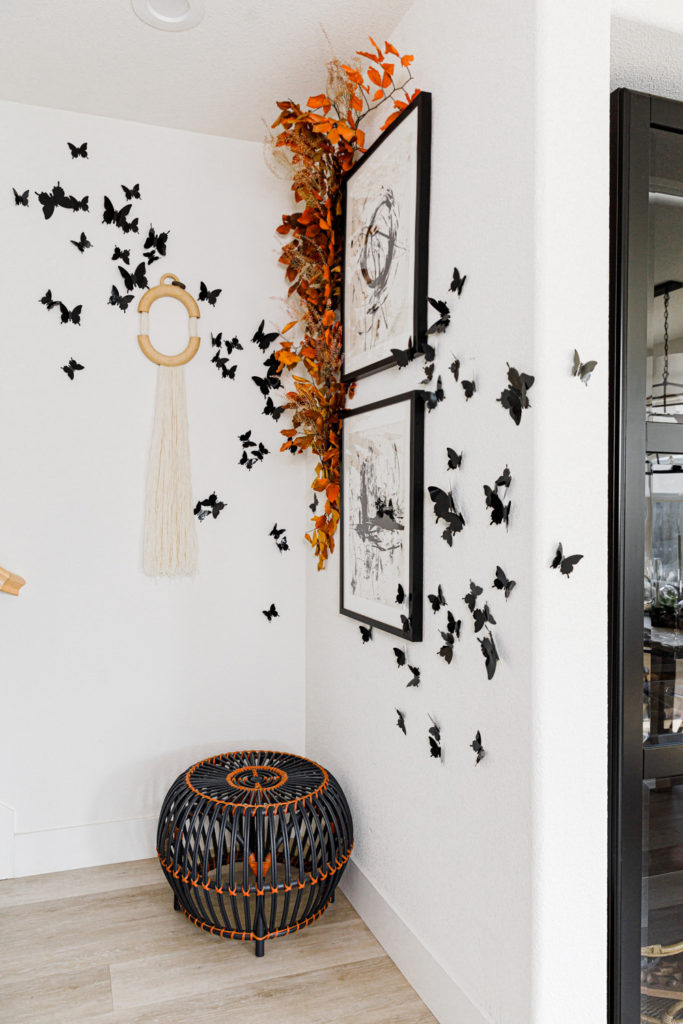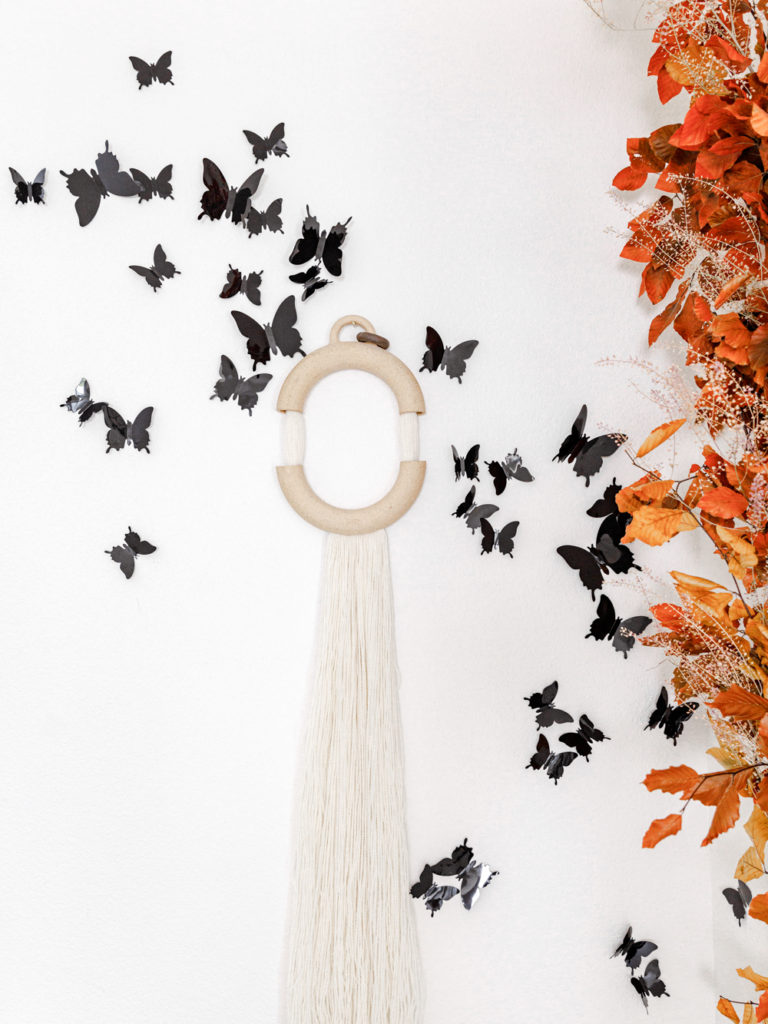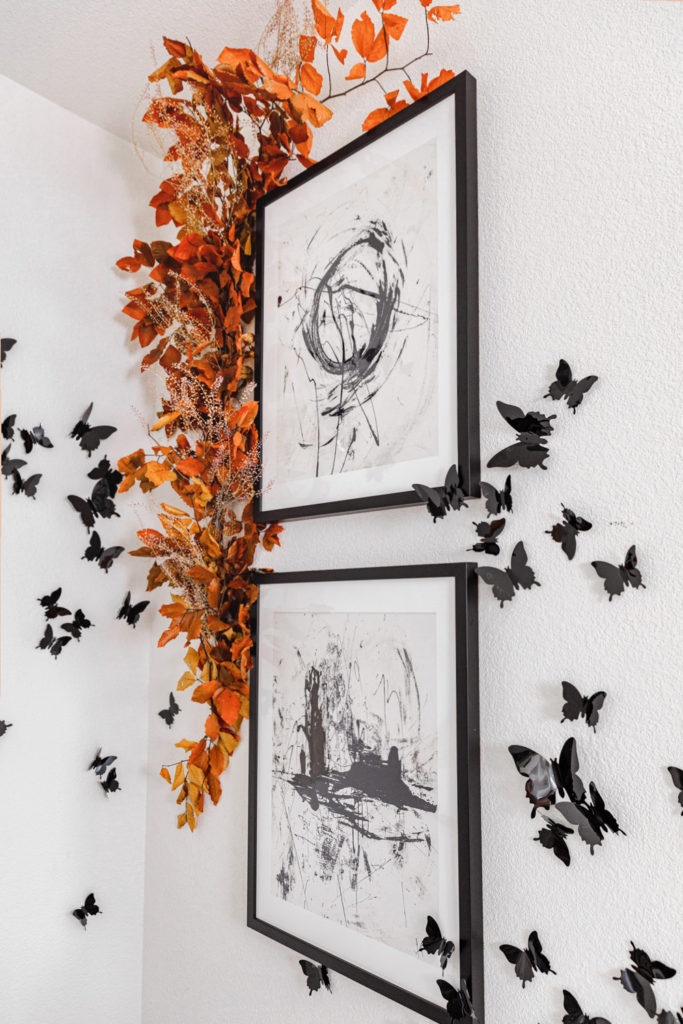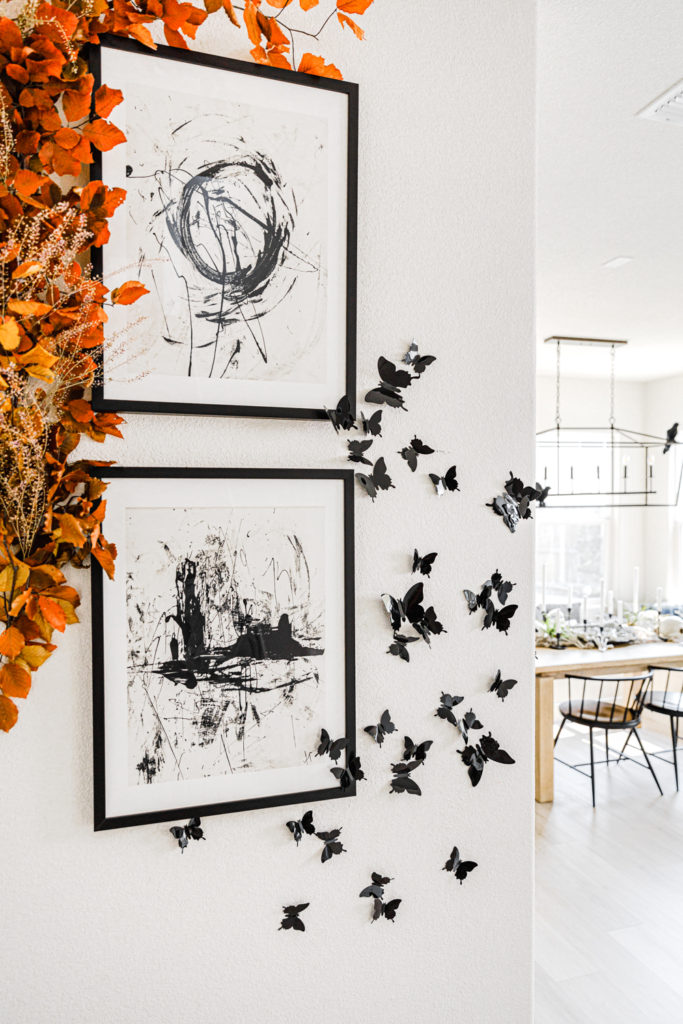 SHOP ABBY'S ART PRINTS

xx
Abby