Gifting for any holiday or just because, it's our favorite thing to do. Plus, we love gushing about some of our favorite vendors we get to work with on the daily. These women are so amazing! Its Halloween time and that means BOO! Yup! Its boo basket time! Now, we went a little extra this year cause, well covid's got you stuck at home. A little extra for that special neighbor will put a smile on anyone, and we love doing that.

Photos by Dayna Studios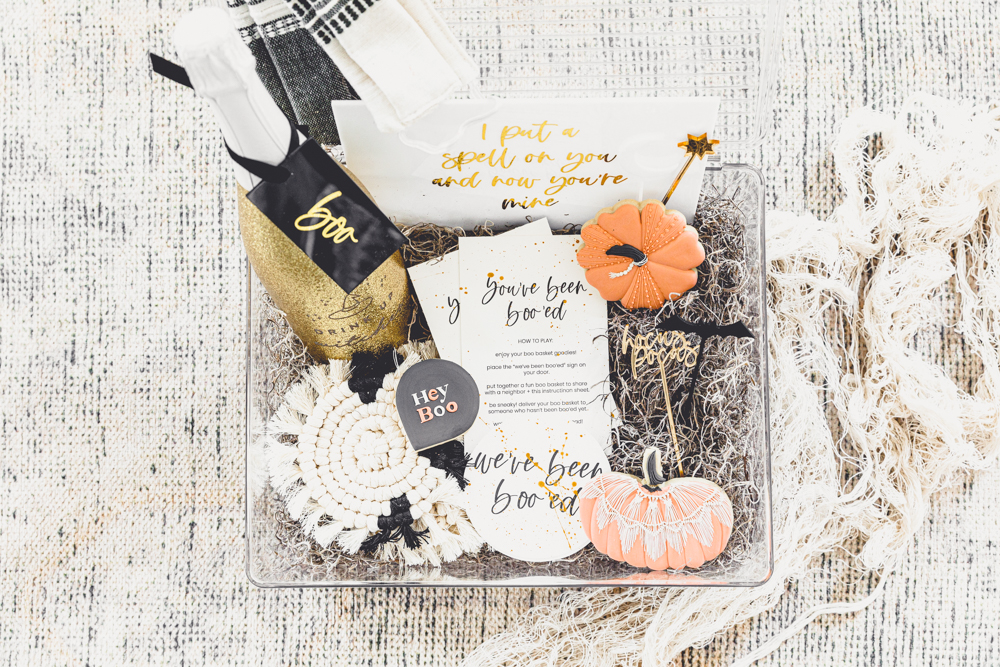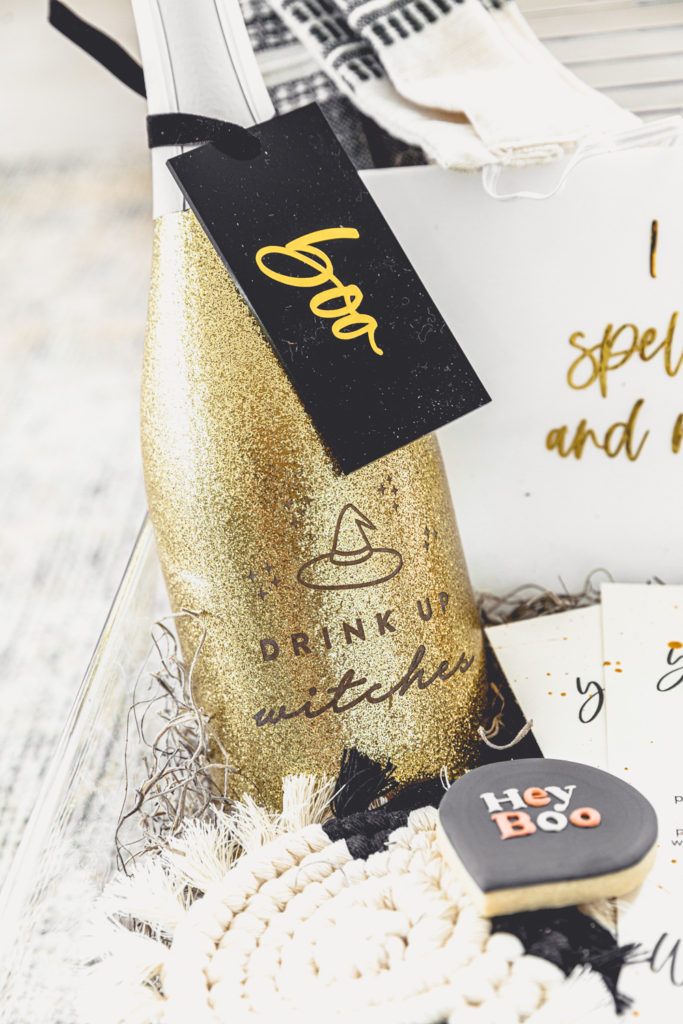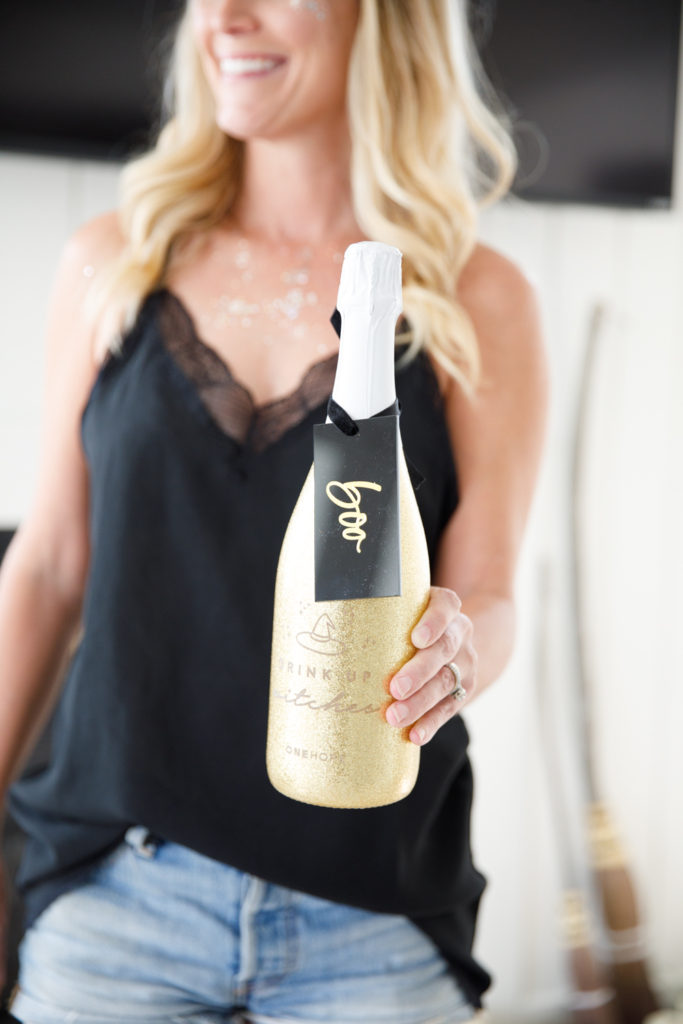 Drink up witches! What's better then gifting some champagne, are you with me?! One Hope Wine has a limited edition CA brut sparkling wine that is perfect for all your witchy friends! And, every time you purchase one of these bottles, funding goes to End Childhood Hunger.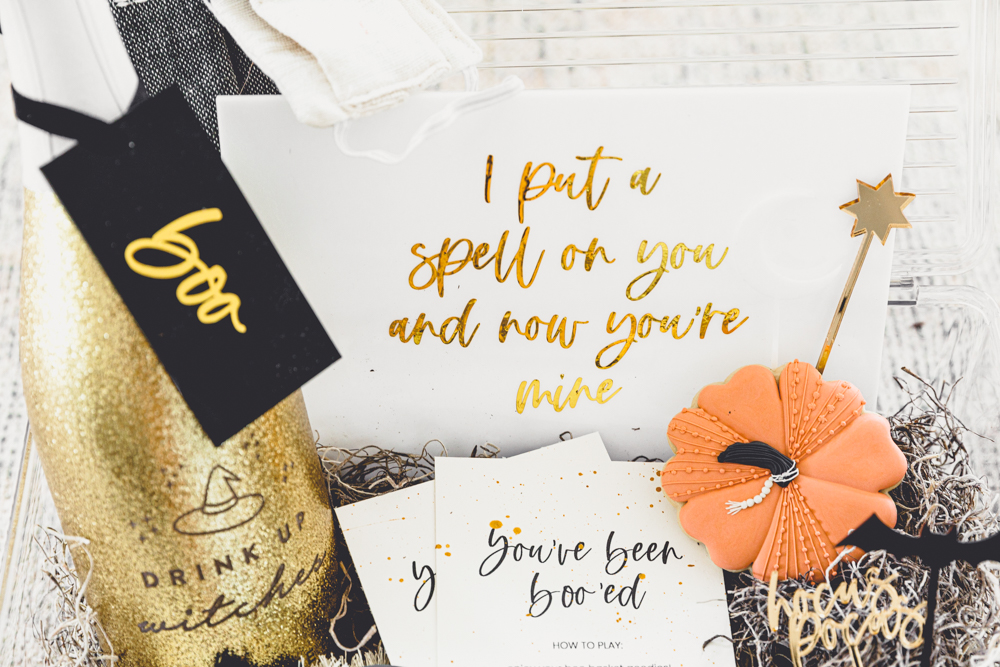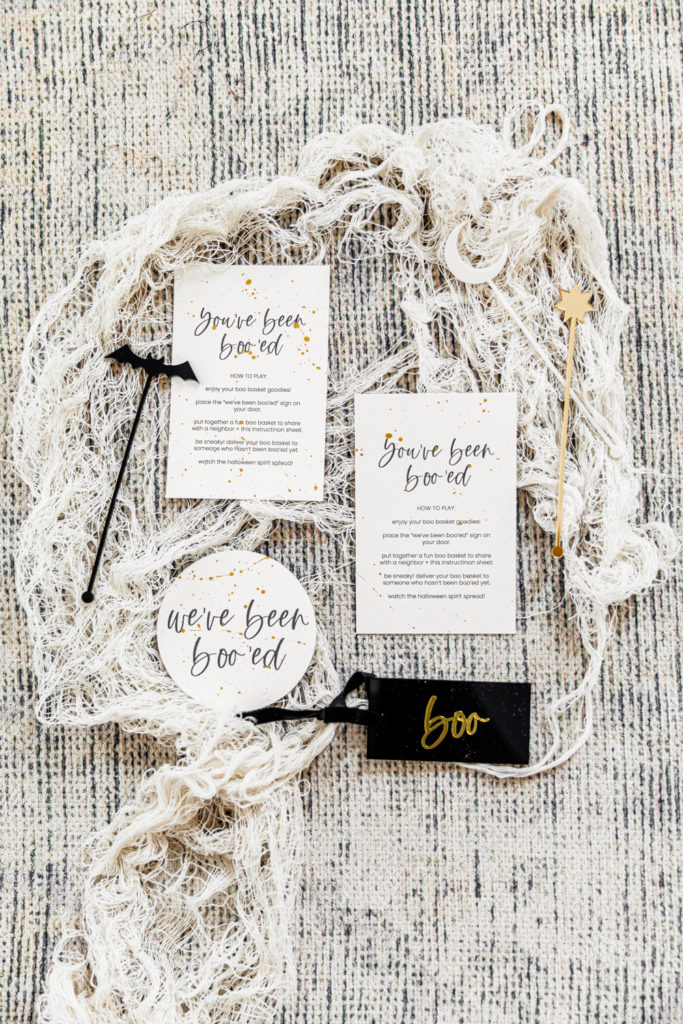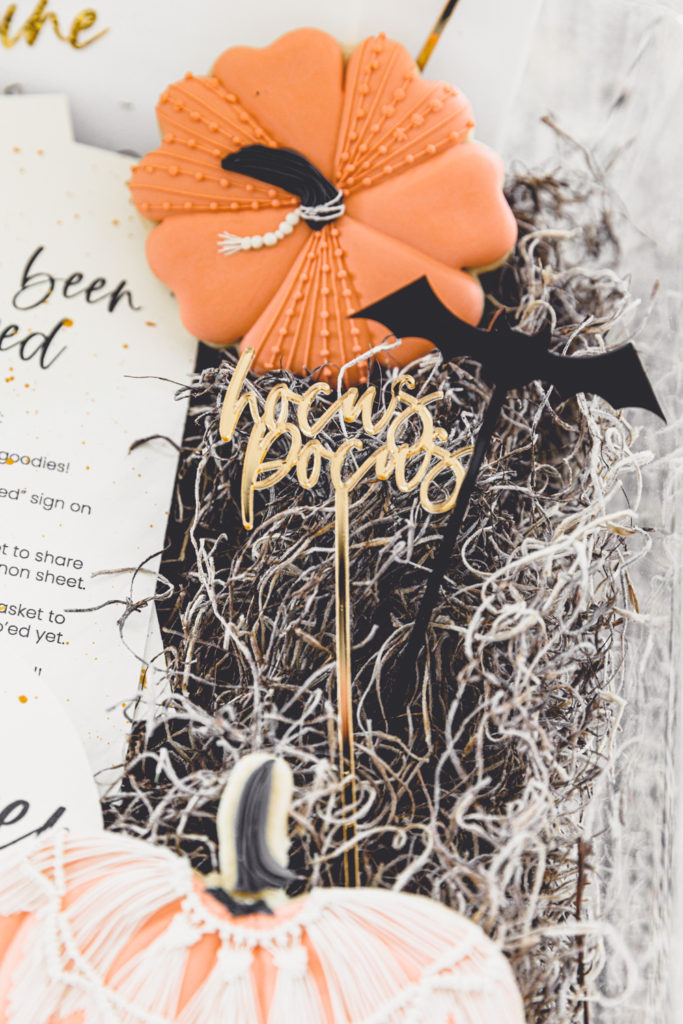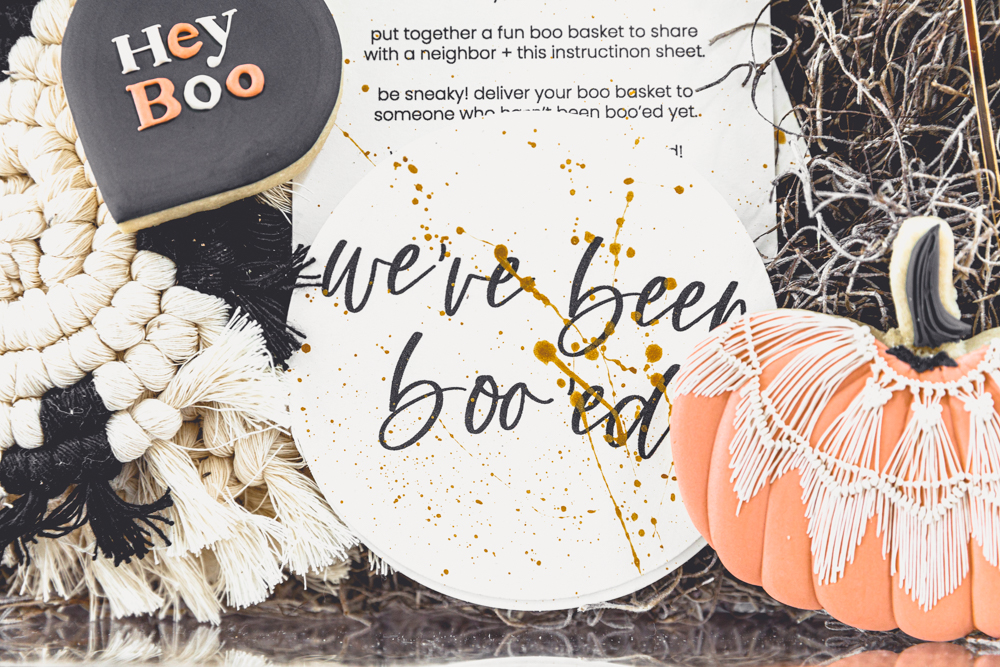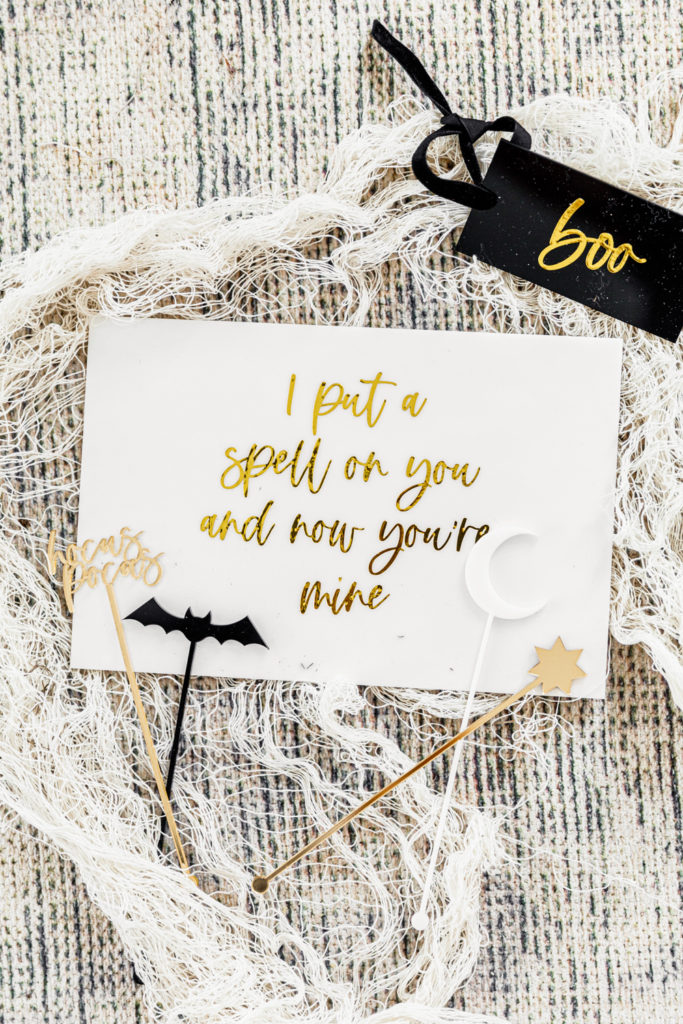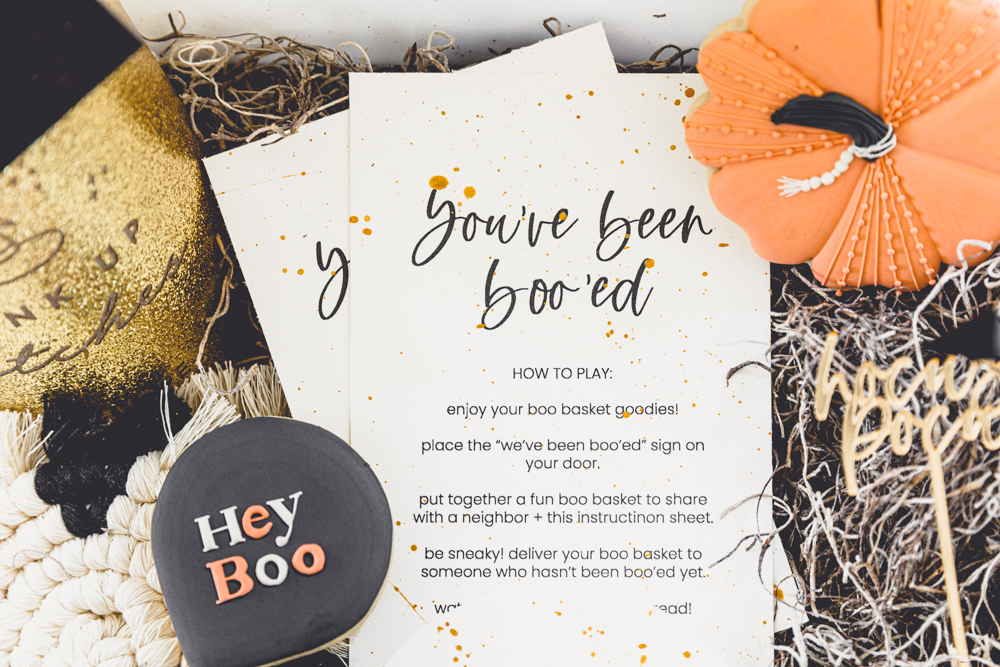 Now, with any boo basket, you need the signage. How else are people supposed to play this fun neighbored game? Rules are simple, signage is adorable. Leanna from David and Leanna created these fun gold splatter rules and sign for you to show off to your neighbors.
Alongside, her fun signage for the game, a fun hocus pocus themed sign you can put up in your kitchen or anywhere in the house for years to come! Plus, really really cute cocktails stirs to help you enjoy that champagne.
I know you see those cookies, don't you!!!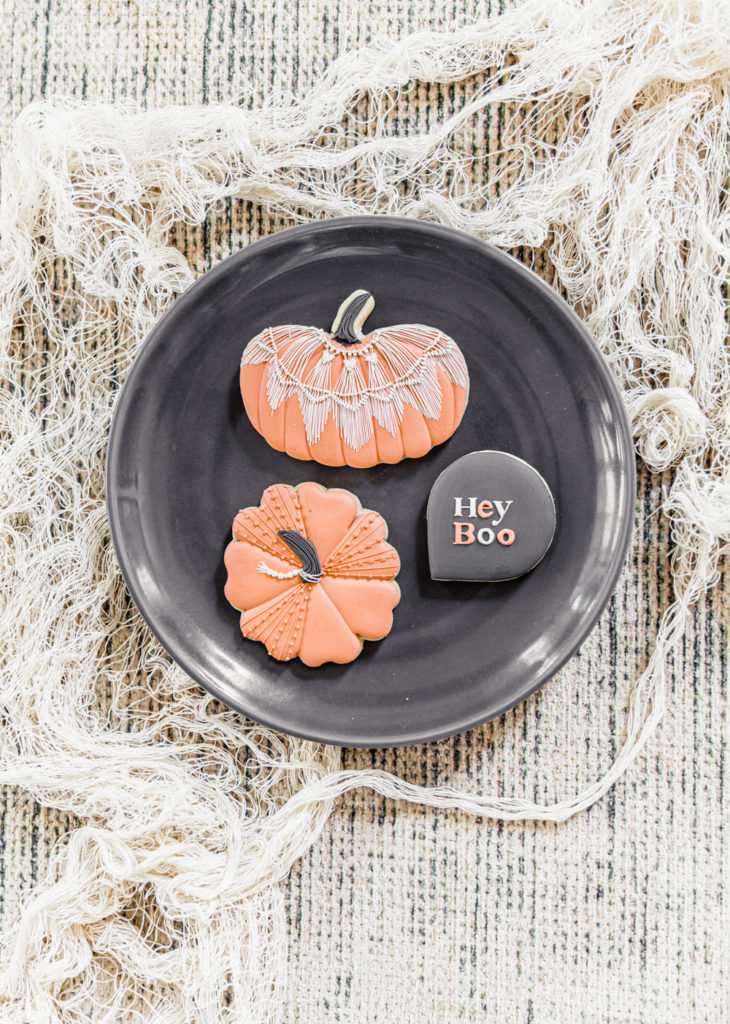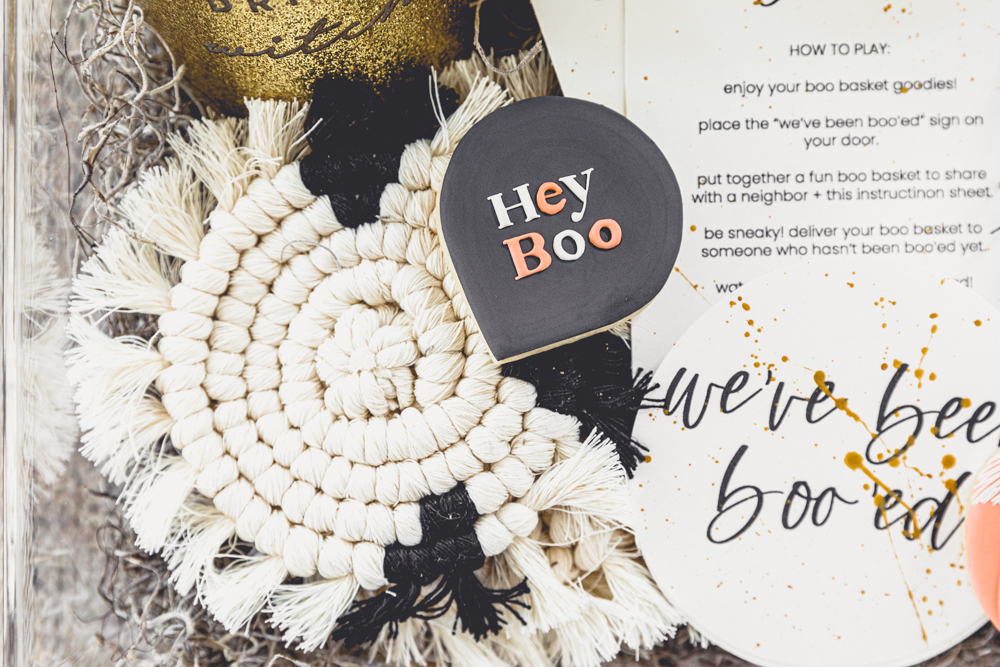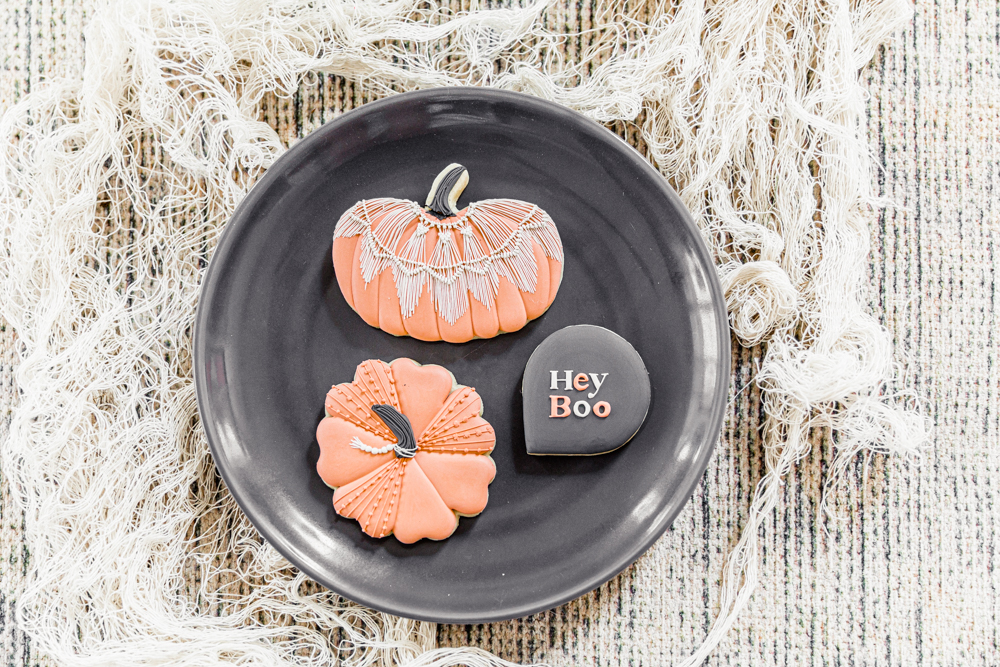 Jacqueyln and I are obsessed with Luna from Arlo's Cookies. I mean I have never seen such better art then what she displays on her beautiful cookies. The detail down to the macrame and the tassel hanging from the pumpkin. DYING! We could just stare at these all day, and so will your friends!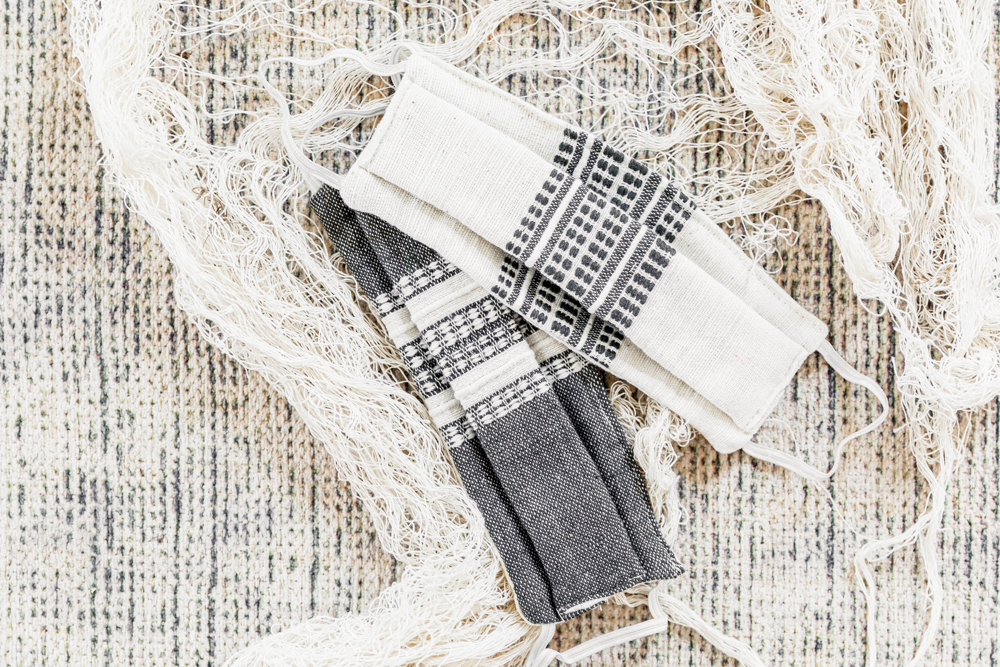 What's a covid Halloween without some stylish masks? Creative Women Textiles have the coolest ones that I have been sporting since our mask days.
Creative Women is a fair trade home + lifestyle wholesale brand. They are long-term partners with talented artisans in Ethiopia, Guatemala, and Kenya who work in women-led small businesses. By developing healthy, sustainable, and profitable partnerships, they are able to bring artisanal handcrafted pieces to a global market. And we love that we can help support women-led small businesses!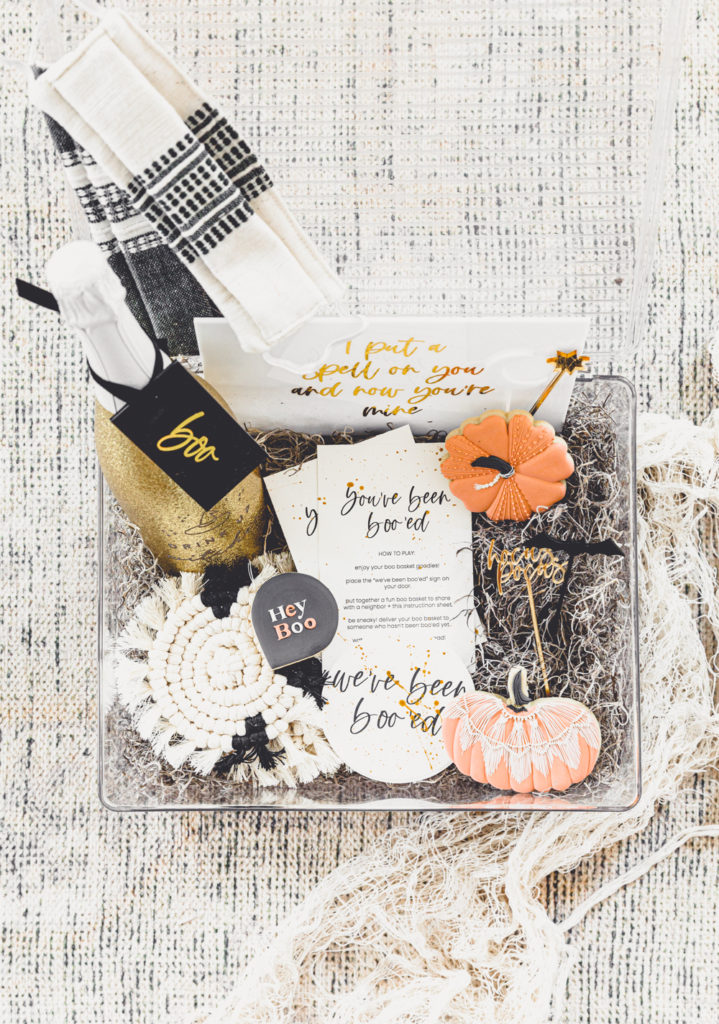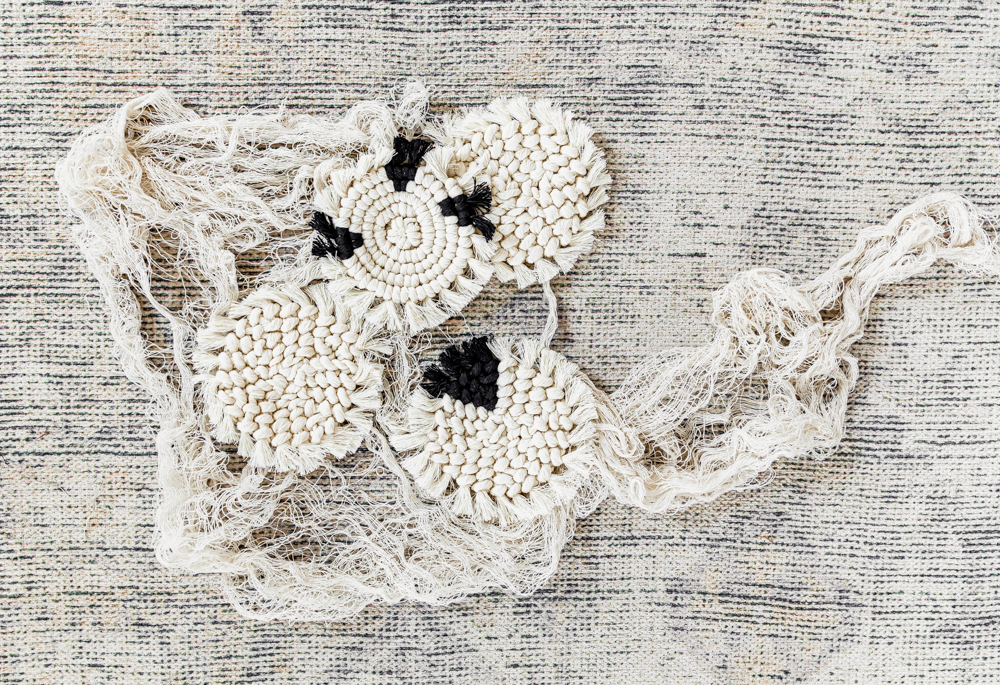 If you haven't noticed we have a drink theme going on here! And our last fun item is The Neutral Knot! She made the cutest macrame drink coasters. I'm obsessed!
Now, run off and go boo a neighbor! Happy Thursday!

xx
Abby