It's gifting season and we couldn't be happier about it!! We can't wait to share with you our favorite wrapping ideas we have for this year.  We teamed up with the amazing Tiny Prints for some personalized wrapping paper.  They have the cutest selection. Check it out here.
Each one of our families chose paper and we paired it up with some Christmas cheer and vibrant color.
Starting off with an overview…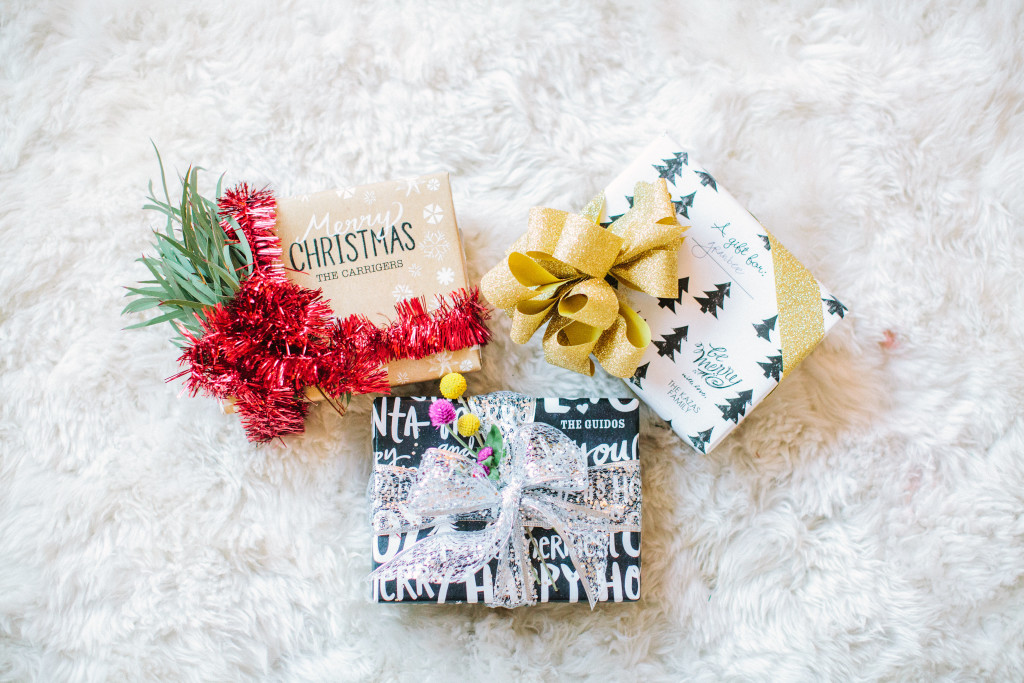 Its all about the neutral palate. Starting off with neutral colored paper and adding some flair to make it your own creative piece.  The Carrigers went with kraft style paper and integrated the traditional festive colors. Red tinsel garland is so fun to use in place of ribbon and add some greens to it as well, these ones in particular bring out the seasons colors in a non traditional way.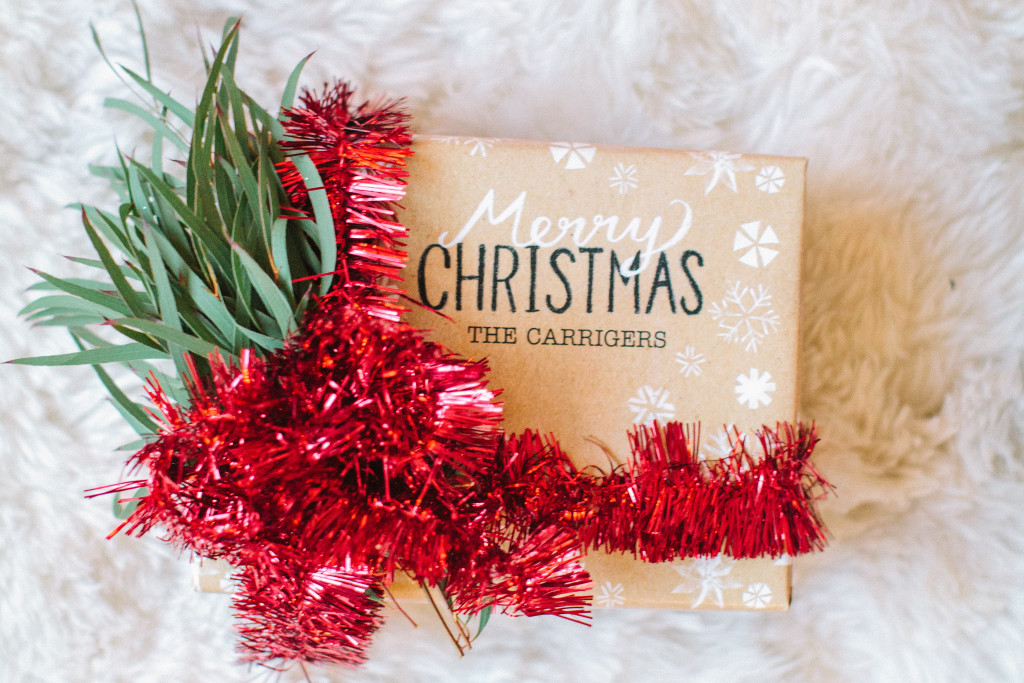 Lets get closer…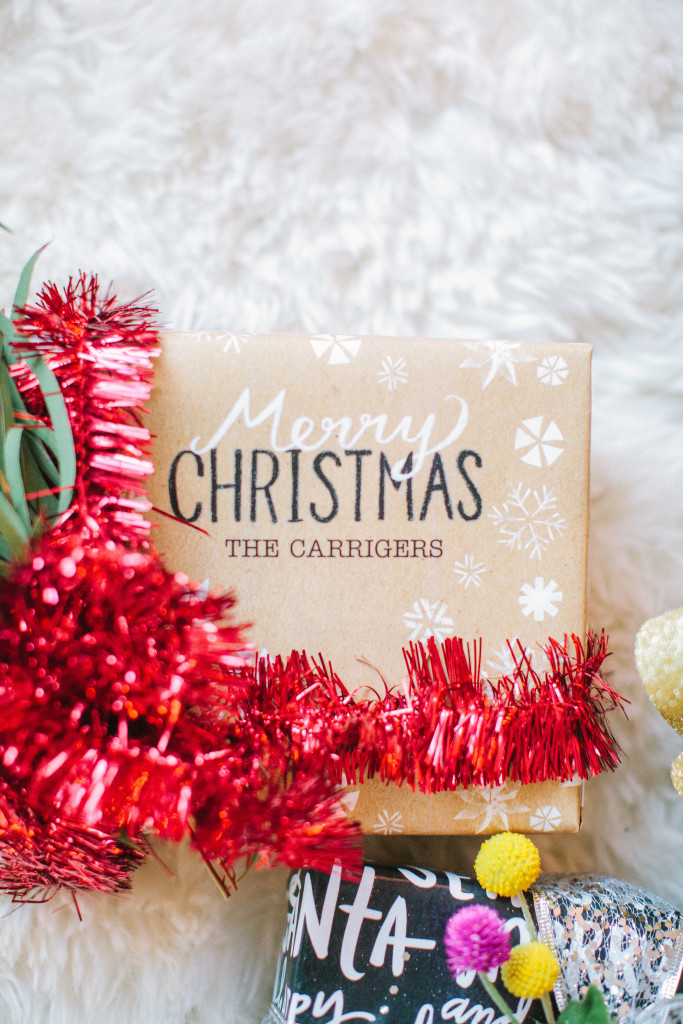 So special with your family name personalized on the paper.
The Kazas Family went neutral with black and white…now the possibilities here are endless, although we had to integrate gold in the mix and this pretty sparkly ribbon called for a big traditional bow!
Let's get closer because their paper integrates a tag too!!  This gift is for Court's awesome Granbee….can't wait to see what's inside!!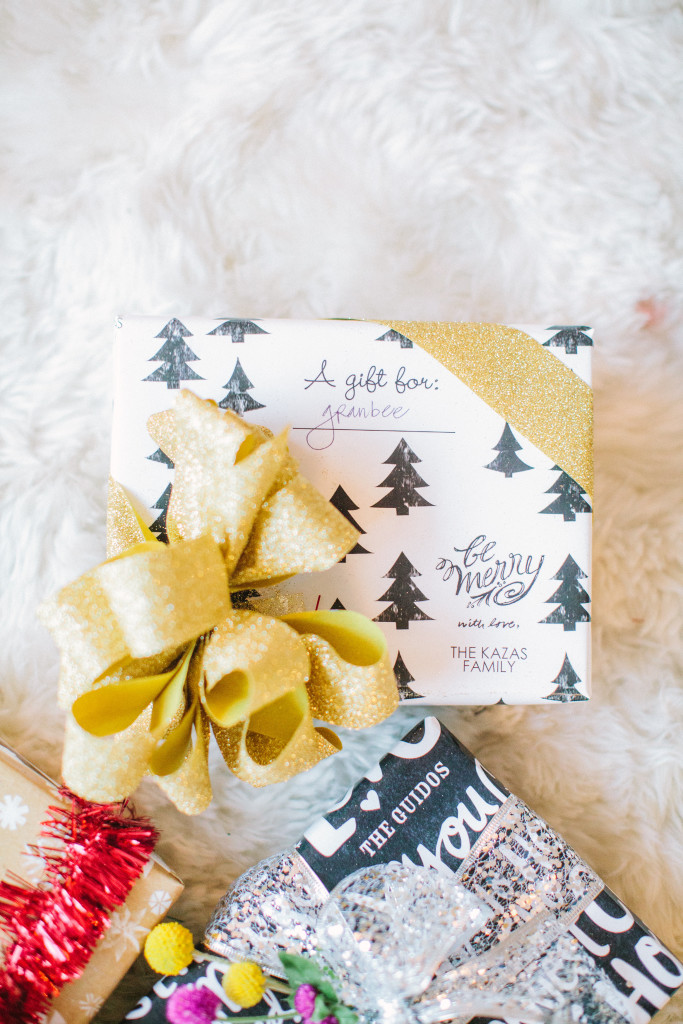 Lastly the hip Guido fam went with black and white as well, but flipped the dominant color to black, which is super fun for the holidays since it's unexpected.  We brought in some obnoxious silver sparkle and some unexpected colors for this little beauty!
There you have our picks this year integrating traditional colors and mixing it up with some unconventional ones as well!!  Wrapping is so special and with the personalized paper it's even better!!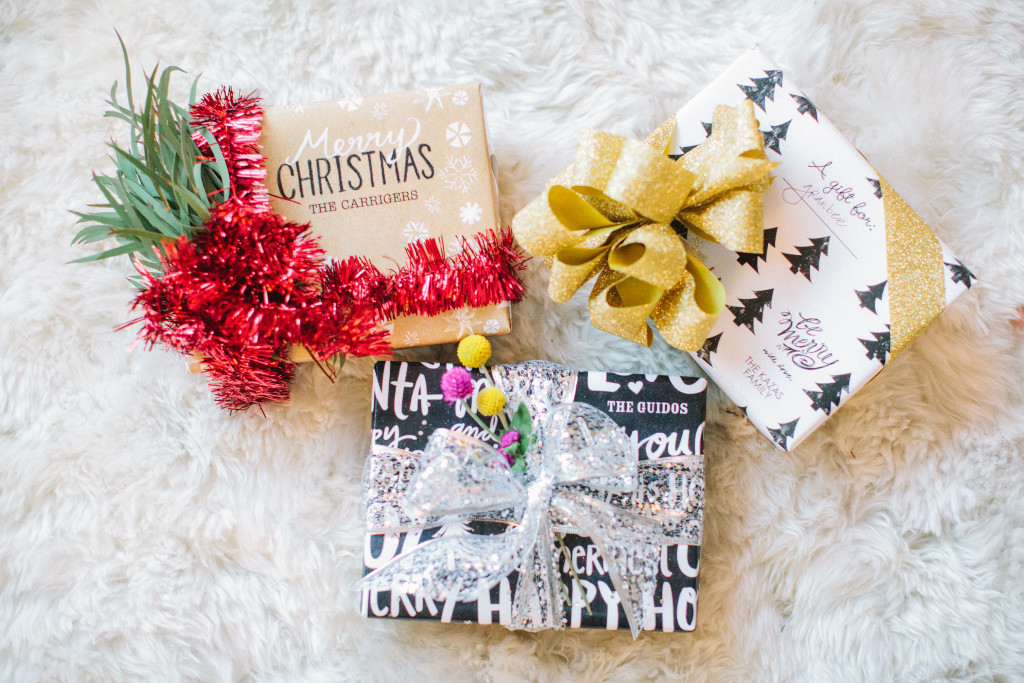 Go check out Tiny Prints for some holiday paper, their selection this year is pretty amazing!!
Xx Leah & the Beijos clan
All photos by Yasmin Sarai