If you have followed along with us for a while now you know we are HUGE fans of Prism Boutique!!  They are local to us Southern California Beijos Ladies, with their amazing brick and mortar location in Long Beach, CA and also have the very enticing online shop that we like to peruse daily.  Prism has the ultimate selection in Boho attire and always has the best of the best in fashion and accessories, we especially love to discover all of the new brands they bring into the store!
We may be a little biased as we count Dayna Mance, the owner of Prism, as one of our dear friends!  Dayna and I met working in the retail industry years ago and quickly became buddies.  We then got married the same year and after that had our first babies within weeks of each other!!  Although we are both busy working moms we are always just a text away for advice or support in this crazy world!  She is beyond sweet and is such an inspiration to me!  I was so excited to sit down with her and ask her a few questions about her successful business and to also get a tour of Prism's new digs after a recent remodel!  Take a look below!
All photos by my Prism shopping pal, Megan Welker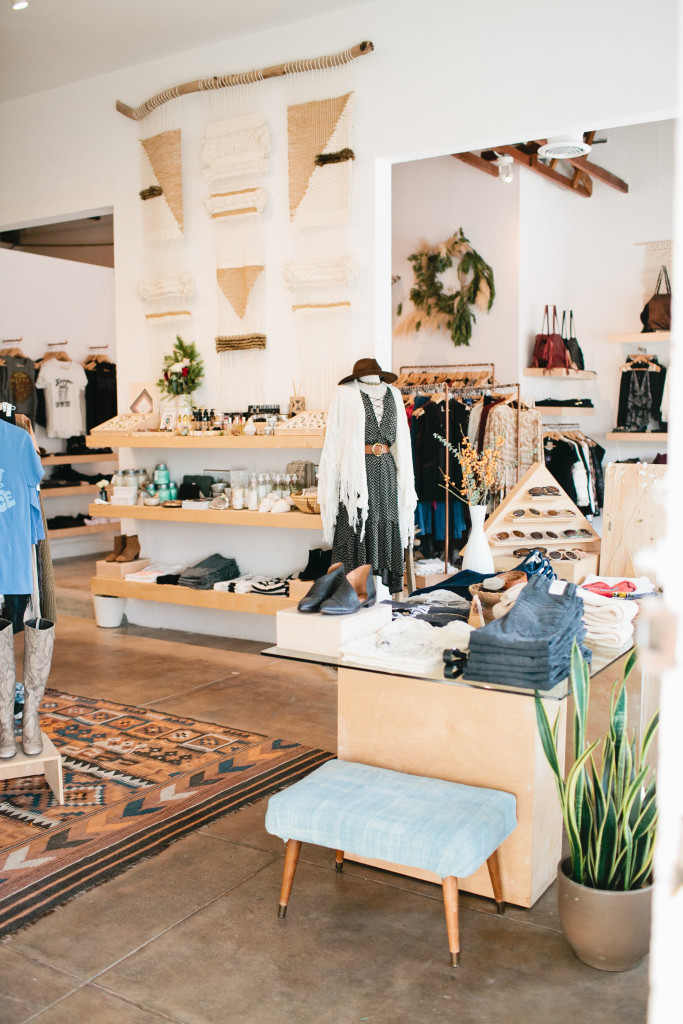 How and when did Prism begin?
I opened Prism in April of 2013. I left my corporate job of ten years and it was scary, but I knew I had to try. If I failed and had to go back to work for someone else, I was ok with that. My husband helped me renovate a run down space a bit off the beaten path in Long Beach, and I wondered if anyone would even come here. And thank goodness they did and do!
What made you want to open your own boutique?
I always knew that's what I wanted to do. After working in the industry I felt I had learned all the tools to be successful. I also always had the desire to work for myself. I'm pretty driven, and I like the challenge. Plus I love doing all the buying and having relationships with my amazing customers.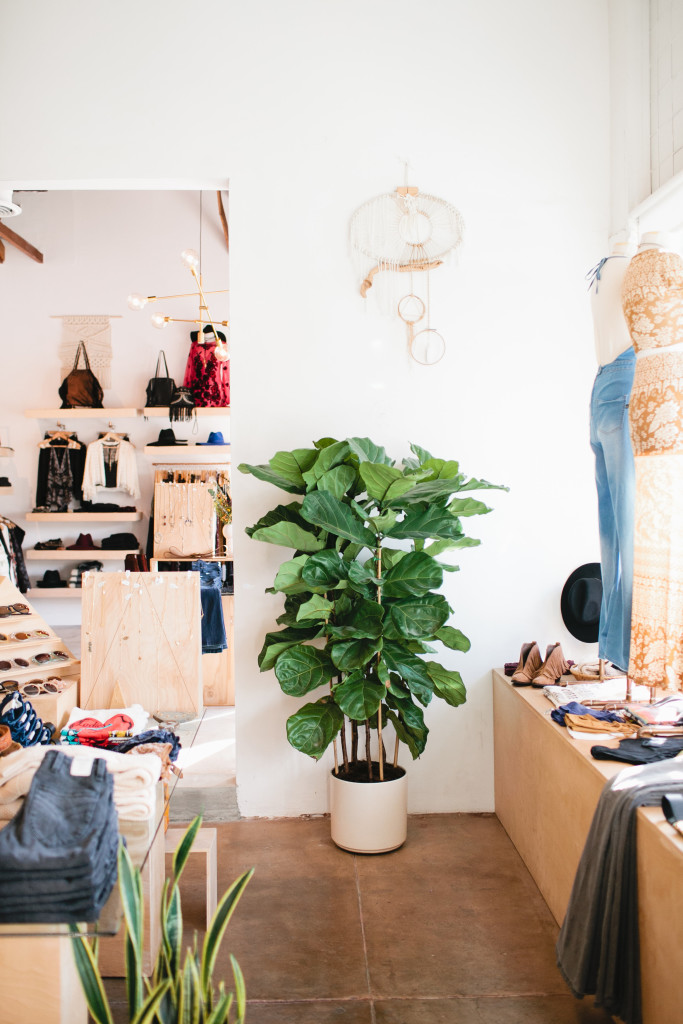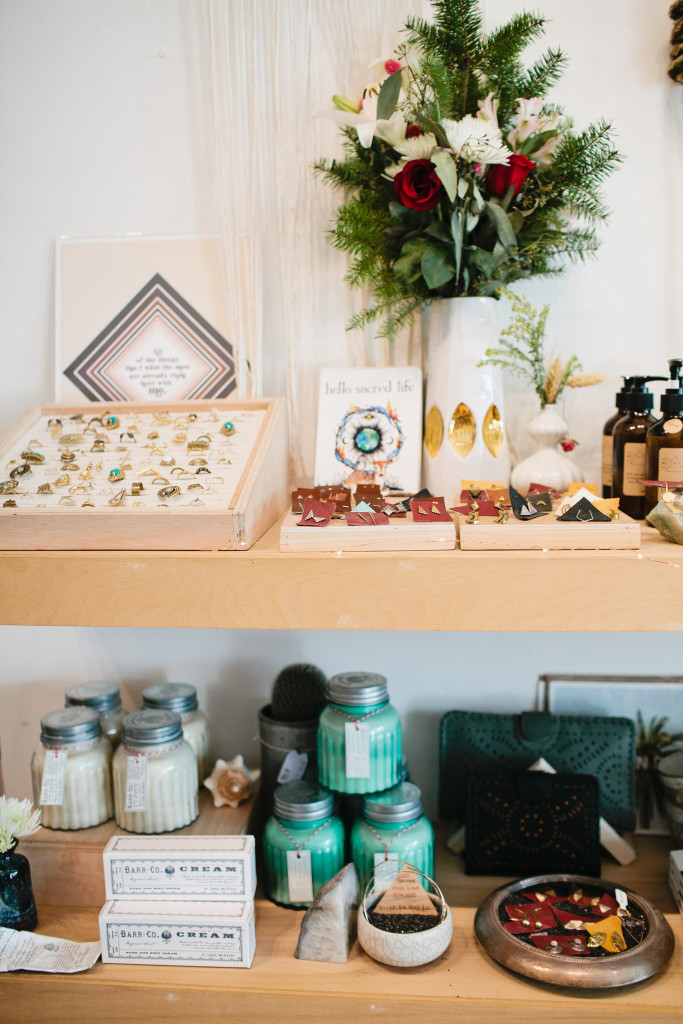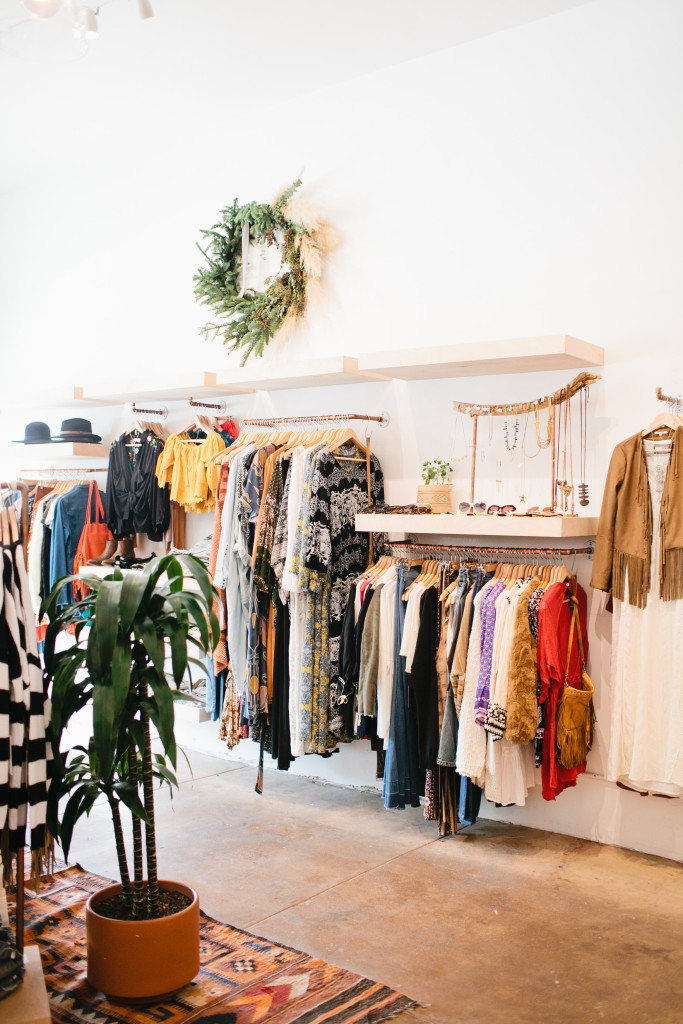 How did growing up on Southern California influence your style?
Growing up by the beach definitely influenced my personal style and that of the store. Flowy and breezy, ready to wear to the beach or out on the town. It's important to be comfortable in everything you do, or you won't want to put the clothes on. It's also important to make a little bit of effort every day! If you're wearing jeans and a tee, make sure they are stylish and you accessorize a little bit.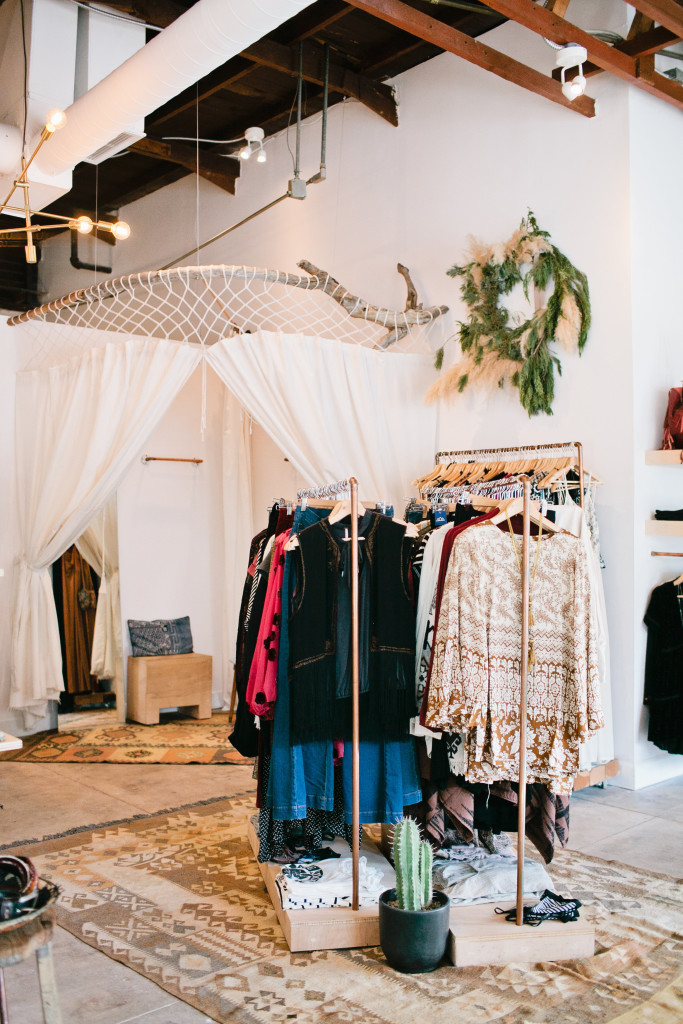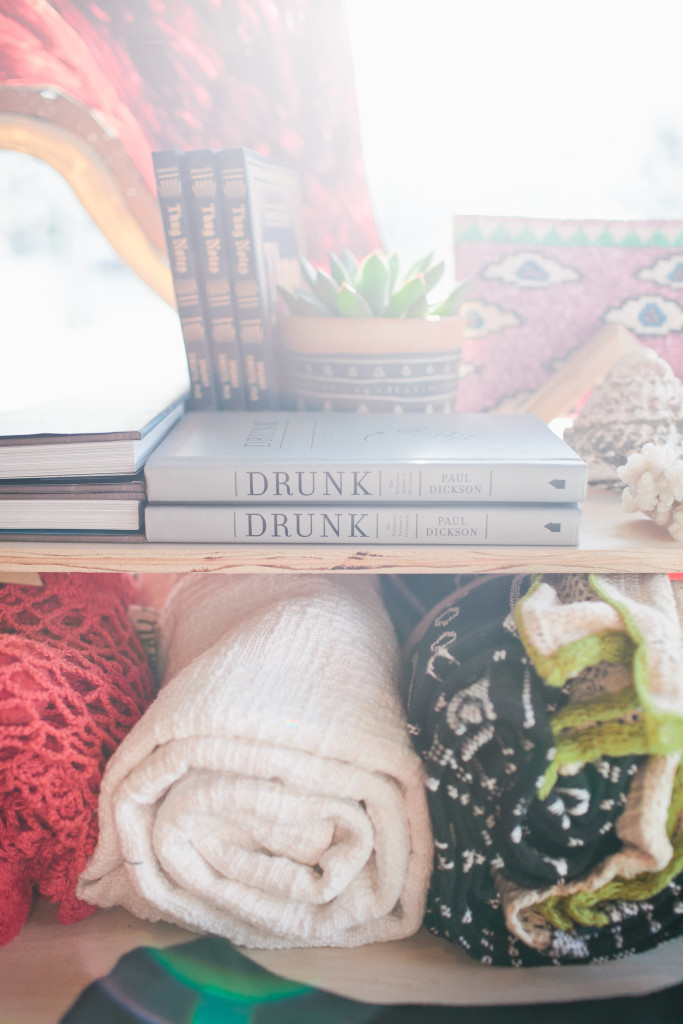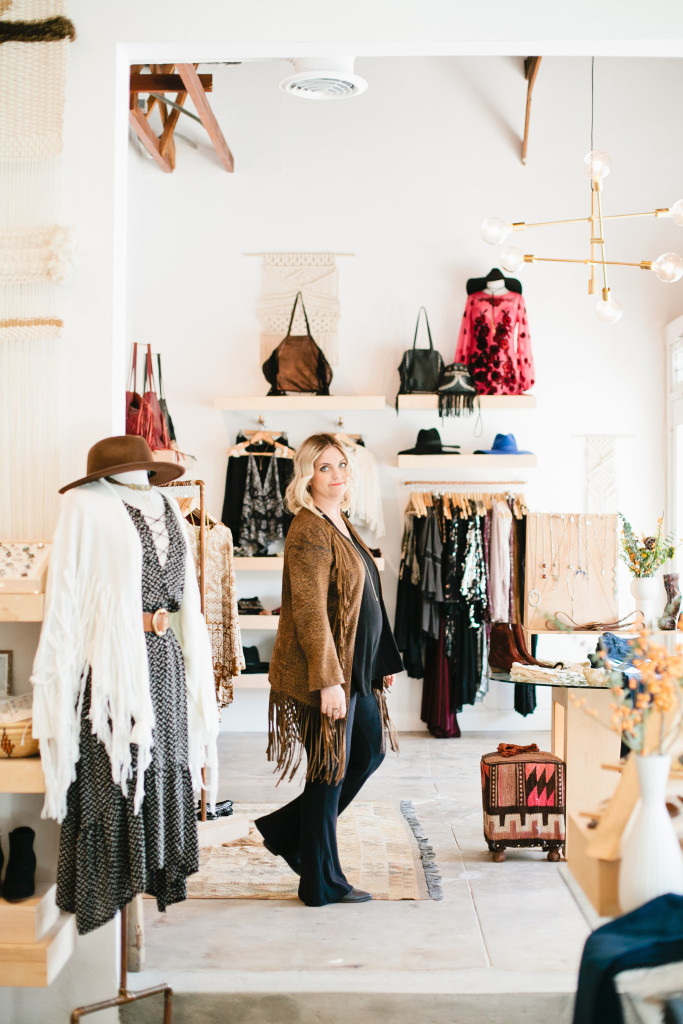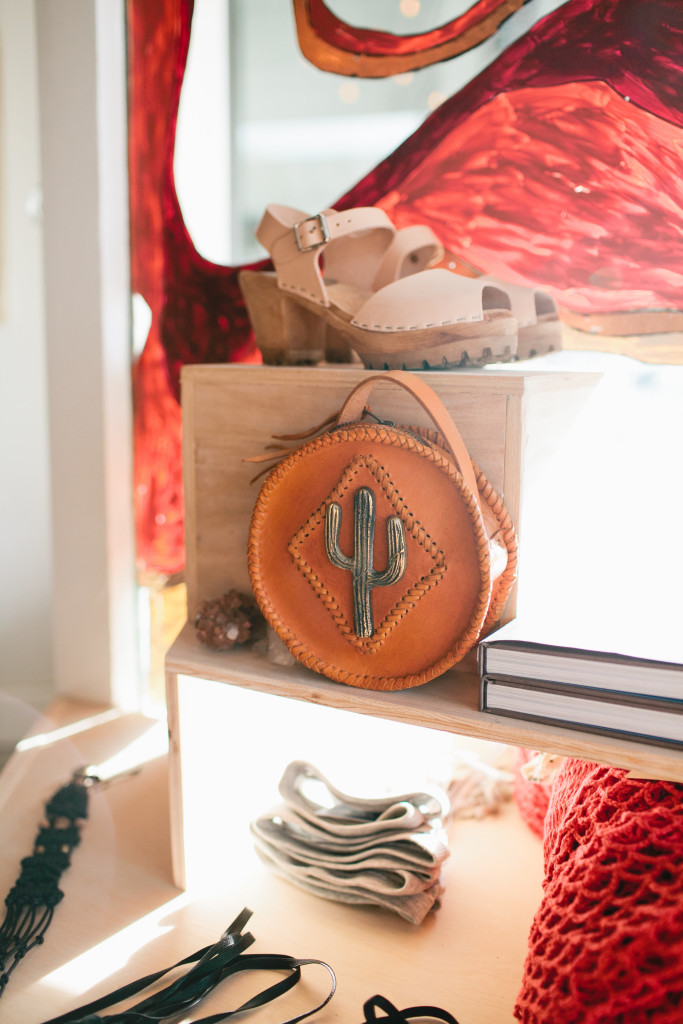 What inspired the design of the boutique?
 I've been into modern design for a long time and you'll see the influence in the store. I like clean lines, white walls, light colored wood, lots of plants, and copper fixtures contrasted with the warmth of Morrocan rugs and all the clothing and accessories in the store. I'm thankful the 1930's building has good bones and lots of light and windows. All the fixtures in the store are custom + handmade, which makes everything look special and unique. The design of the store recently changed because we remodeled the space next door and opened up the walls to make our store almost twice the size. The new side has exposed wood ceilings and more of a warmer feel than the original space. I love how it all turned out. It was worth four months of a dusty remodel!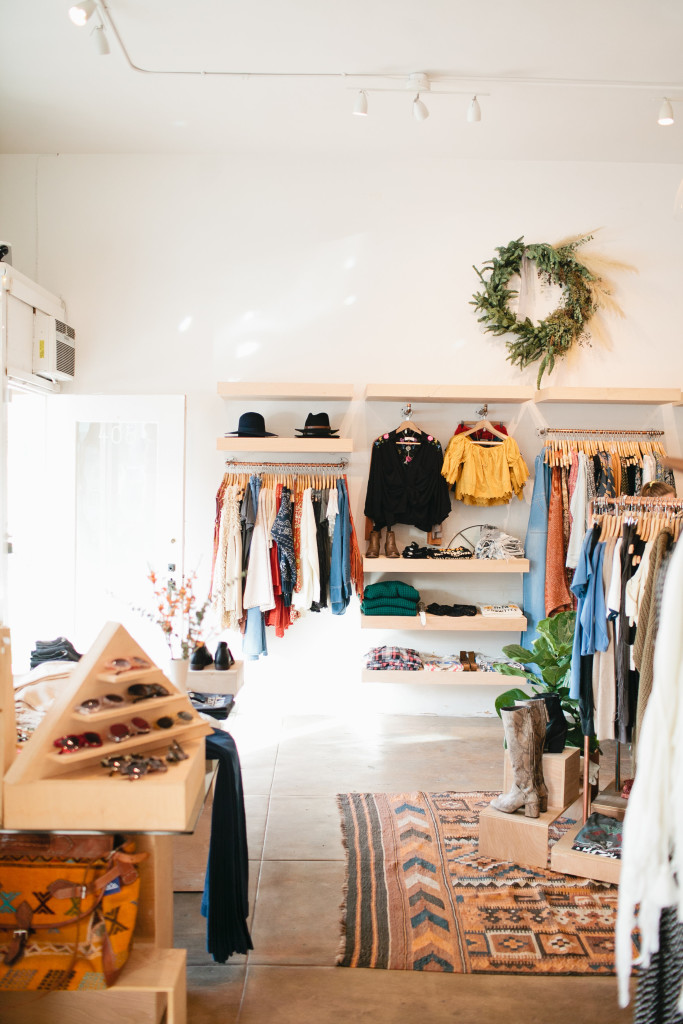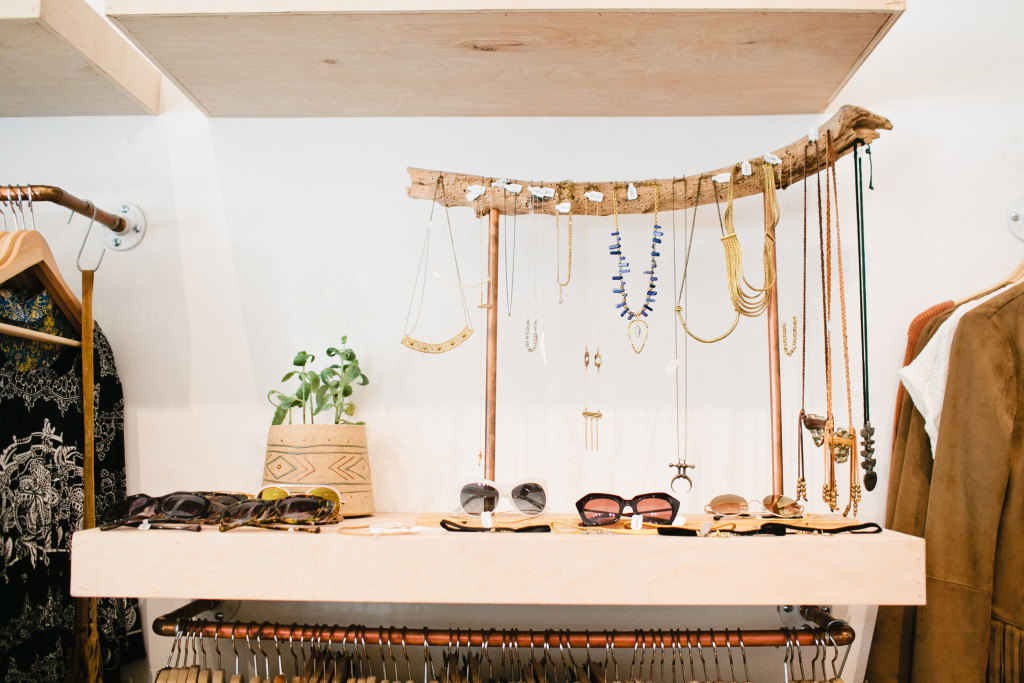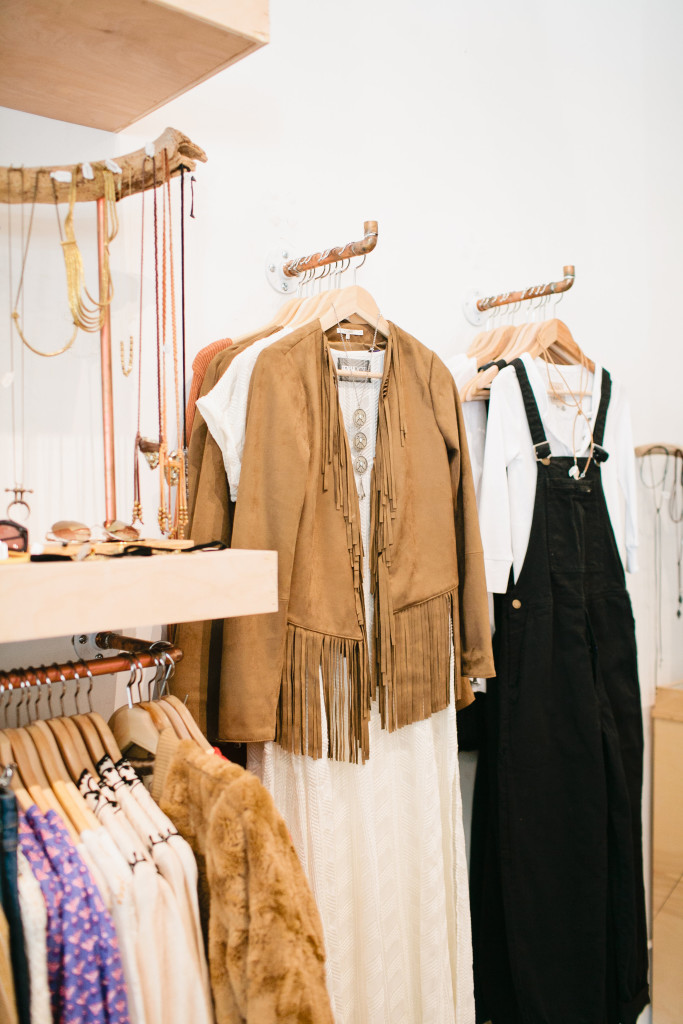 What are the best and hardest parts of being a working mom?
The best part of having my own business is I love what I do and the flexibility. I don't have to be away for 9 hours a day, everyday. I get to be with my daughter a lot more than some working moms. I'm always striving to find a balance of both, and I'll be honest, it's not easy but it's worth it. We have a good routine now but I'm having another baby girl in two months so I'm sure I have lots of new challenges (and joy!) ahead.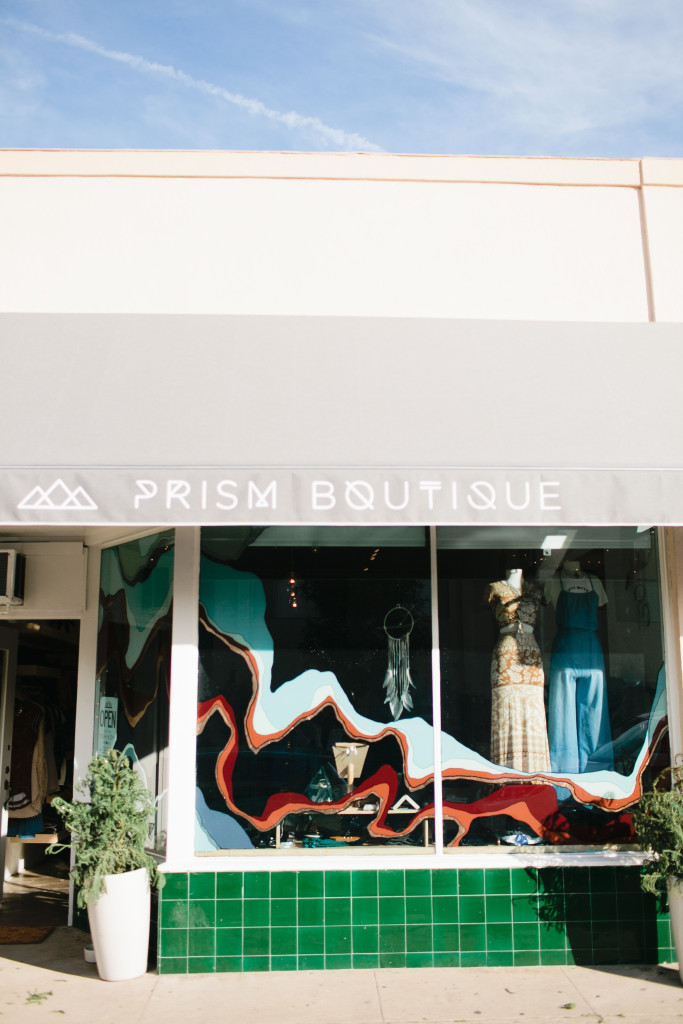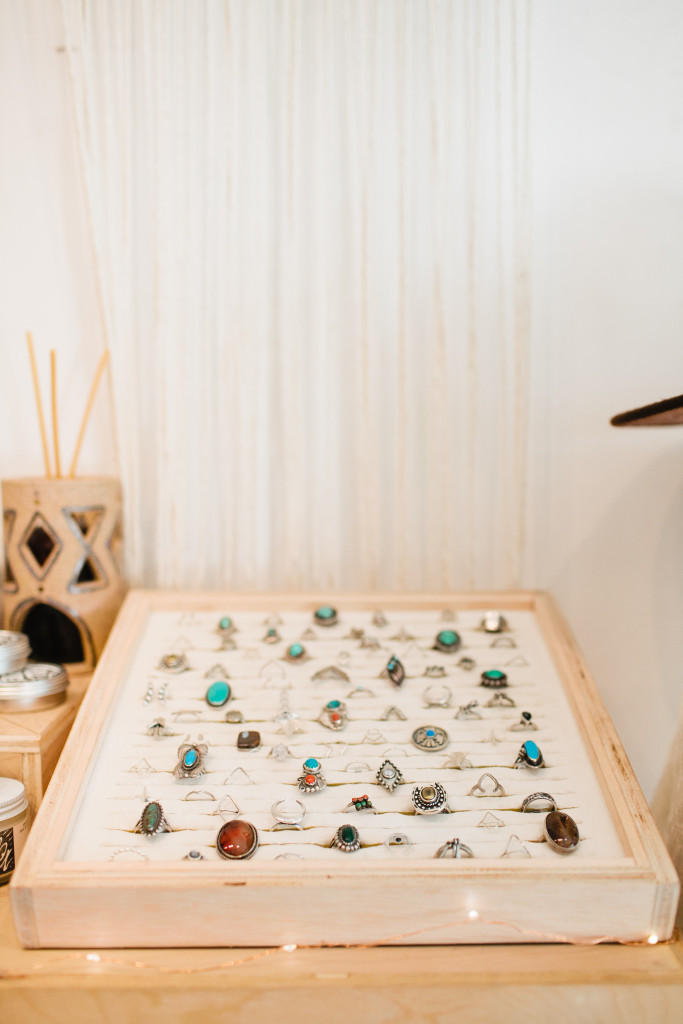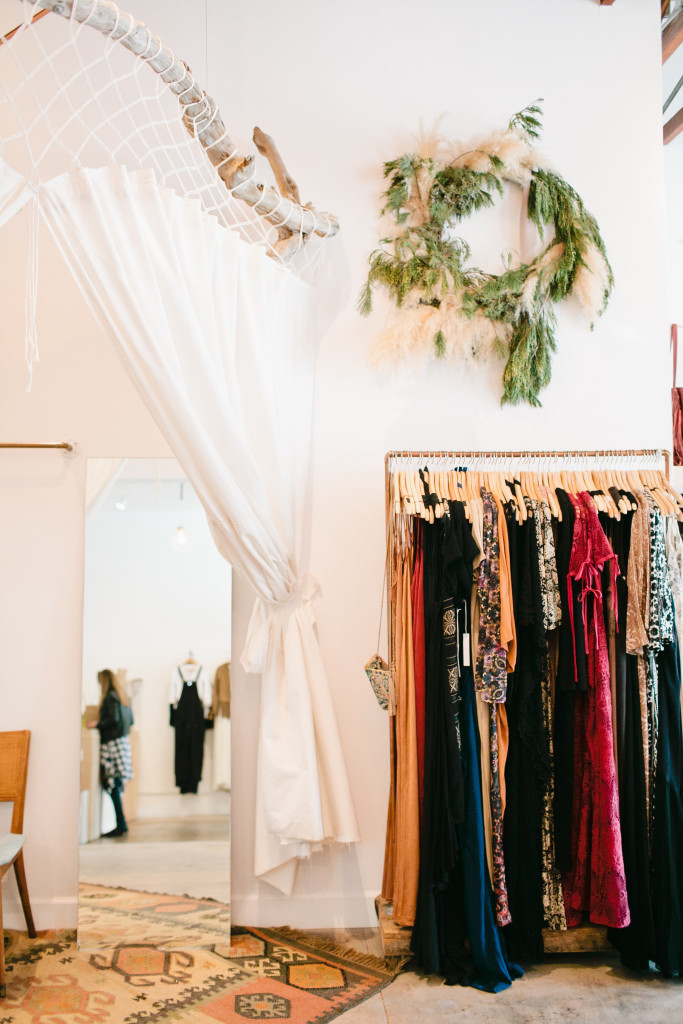 What is your favorite gift Prism has for the holidays?
Ooh that's tough we have so many beautiful things. With our recent expansion we've been able to bring in more beauty items, stationary, candles and books. They are the perfect stocking stuffer gifts!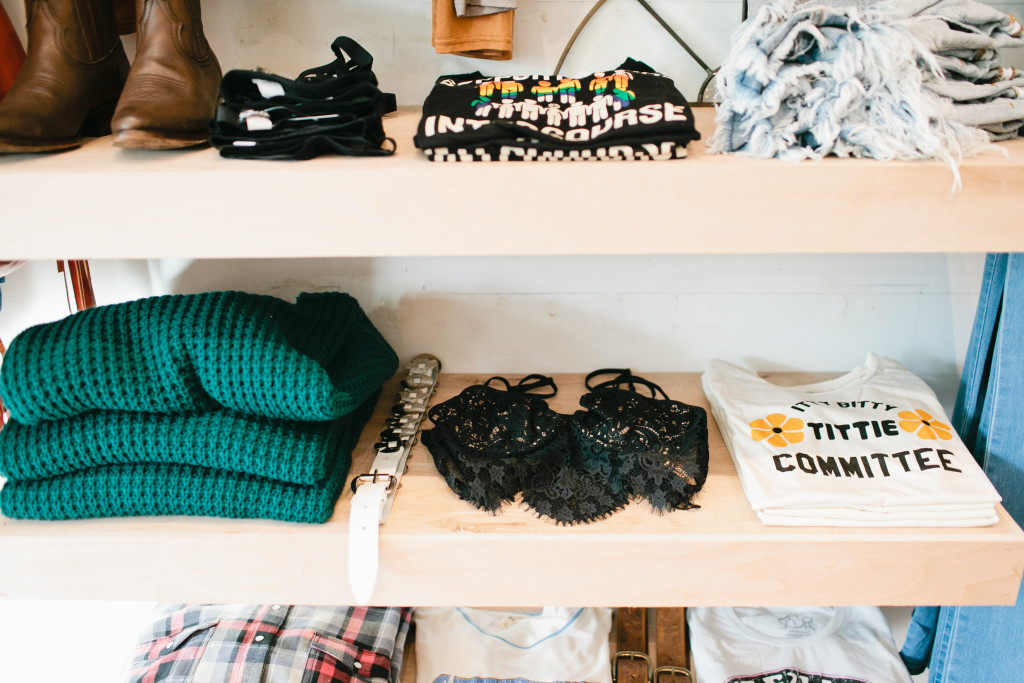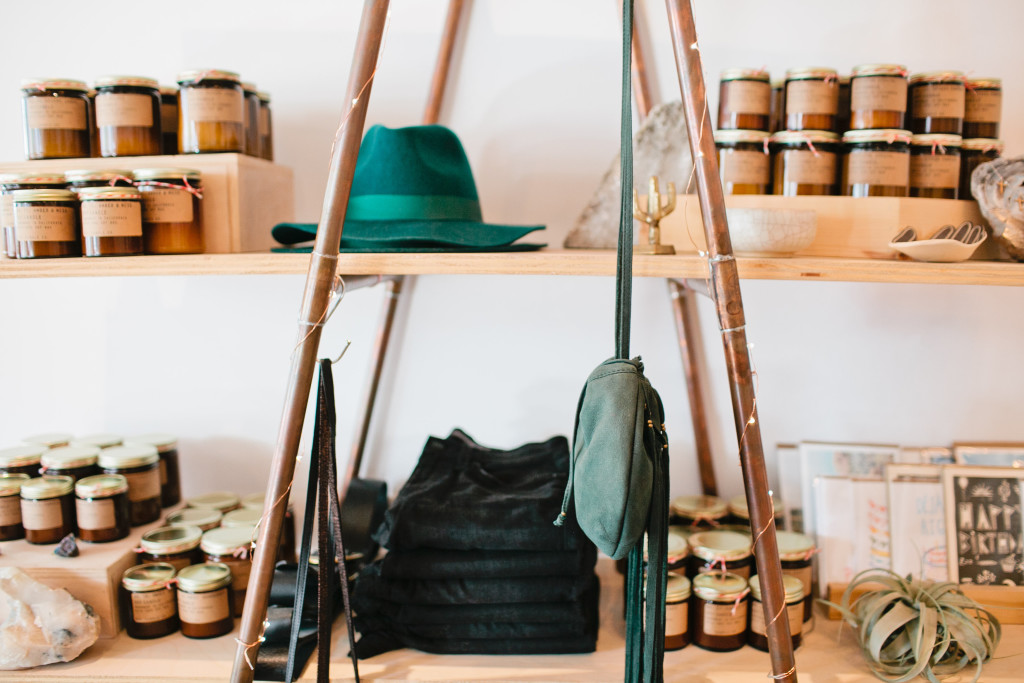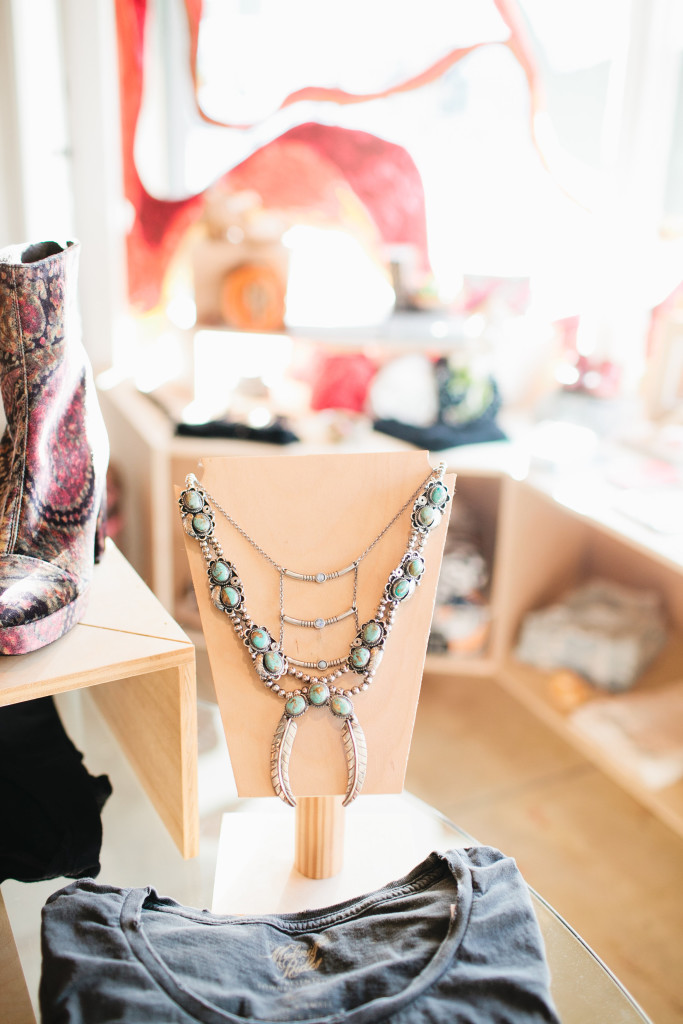 Thank you Dayna for sharing your beautiful space!!  We didn't think it was possible but we have fallen even deeper in love with Prism Boutique!!  Congrats on the expansion, we can't wait to see what's in store for you next!!  Just take it easy on our bank accounts ;)
xo,
Jacquelyn