You know we couldn't let a holiday go by without throwing a par-tayyyyyyy!!!  Valentine's Day deserves lots of love and that's what this girly Galentine playdate is about!  I gathered up the ultimate girl squad for this shoot and the cuteness enthused.  The best part was that all of these girls had the best time together and it was so fun watching them play!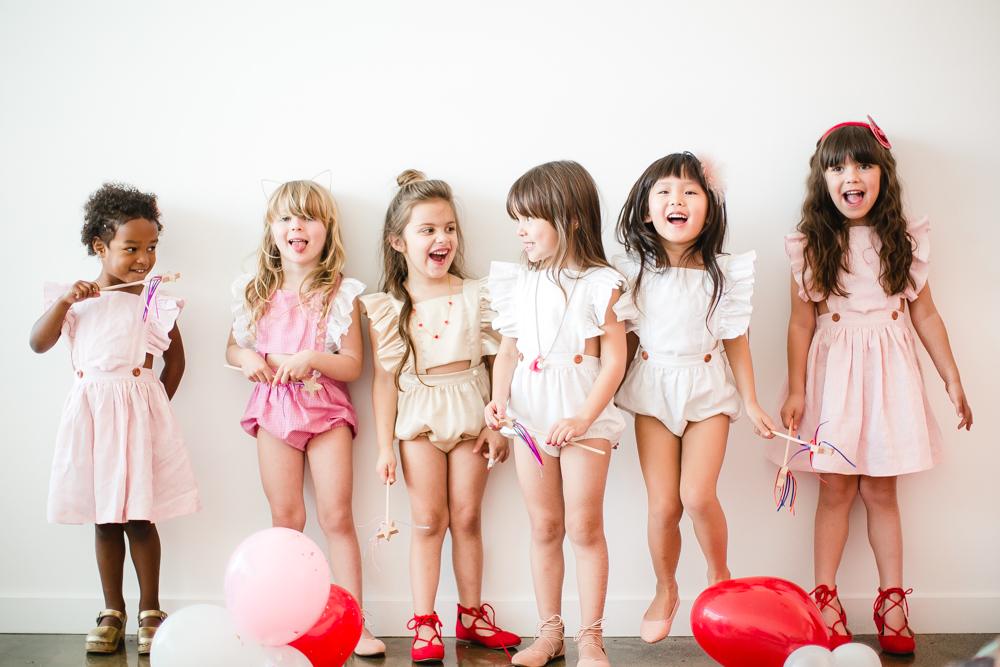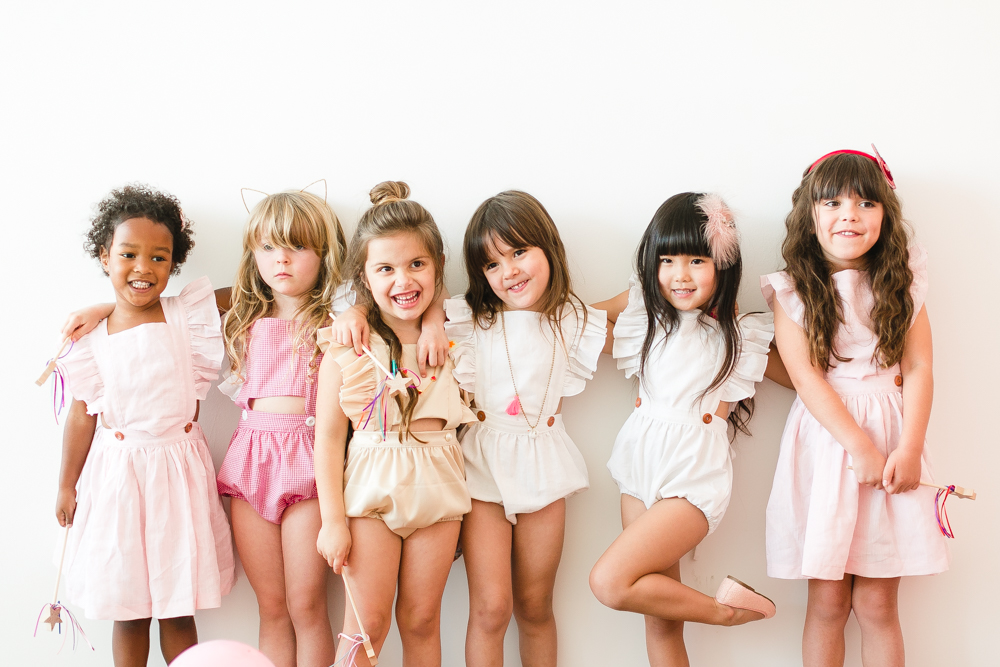 The adorable clothing line Stella Phoenix is what inspired me to throw this little party.  I saw an image of their amazing collection and knew it would be the perfect attire for Valentine's Day.  The pieces were even cuter in person, I swear!!  Being a mom to two boys this was my chance to go all out girly and I loved every second of it!
This party is also featured on 100LayerCakelet today!
All photos are by Dulcet Creative
Now are you ready for the ultimate girliest playdate you've ever seen??  Because I don't know if you can handle the cuteness…  Let's start with the amazing balloon install from Wild Child Party complimented by the beautiful flowers by Of the Flowers and the gorgeous rentals from 6th and Detroit…  Giving me all the Valentine's feels…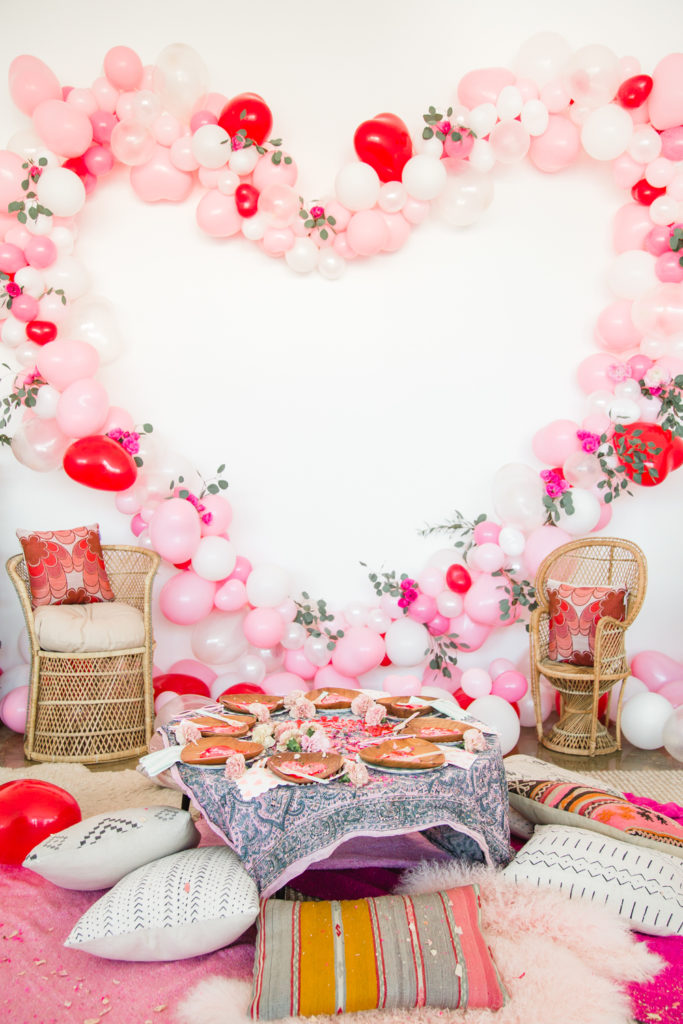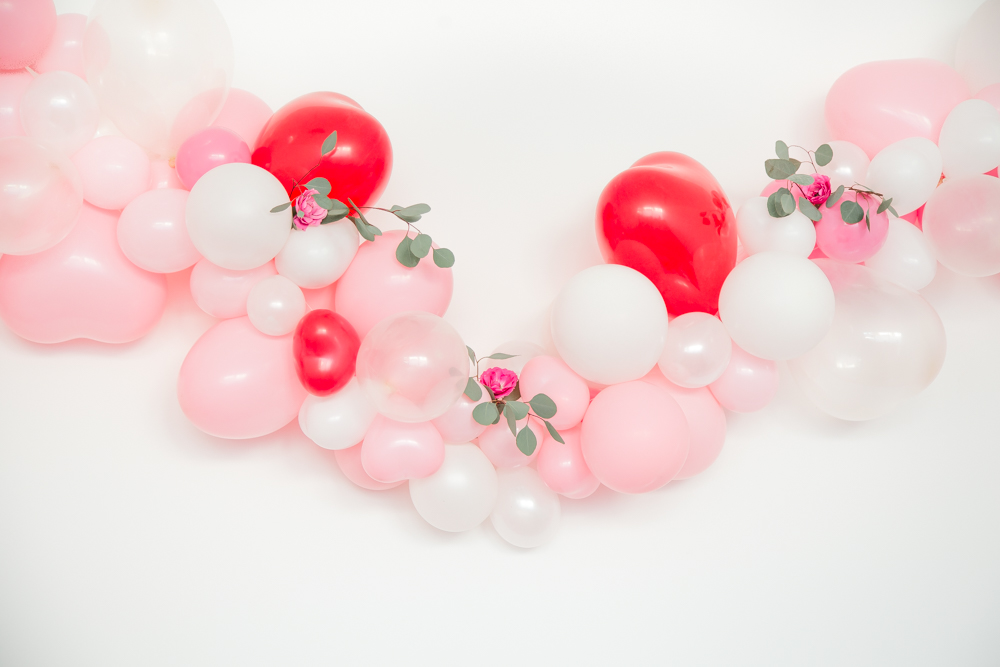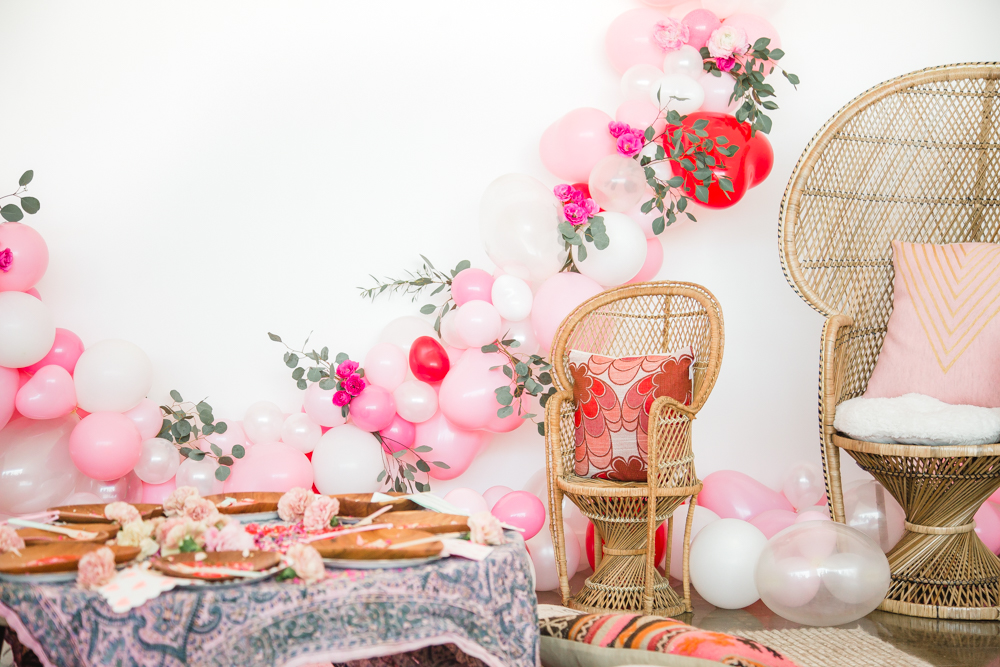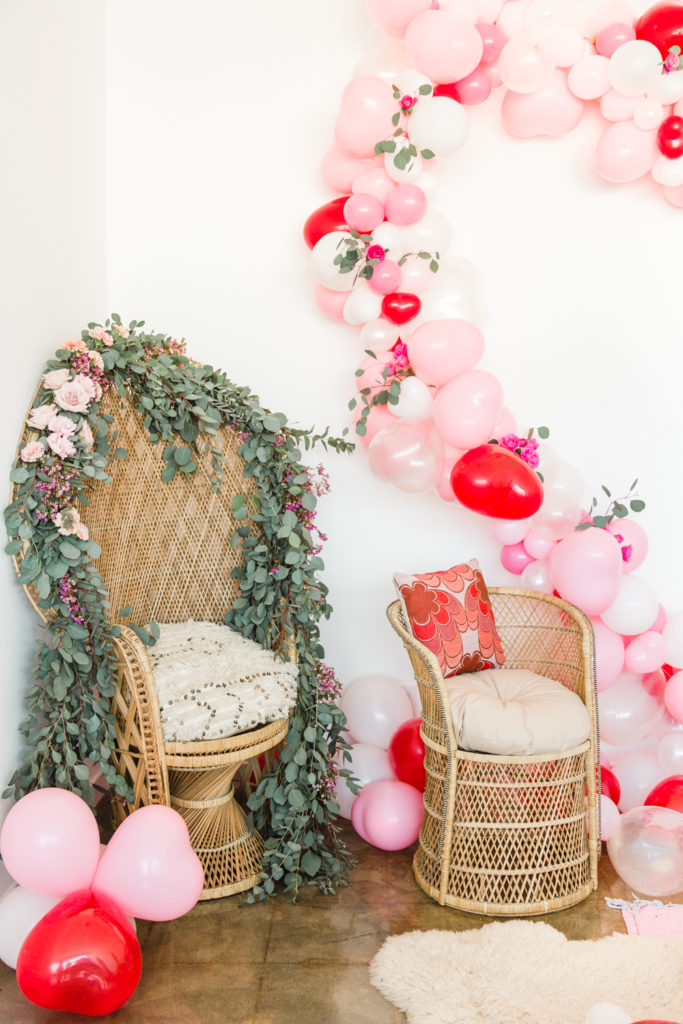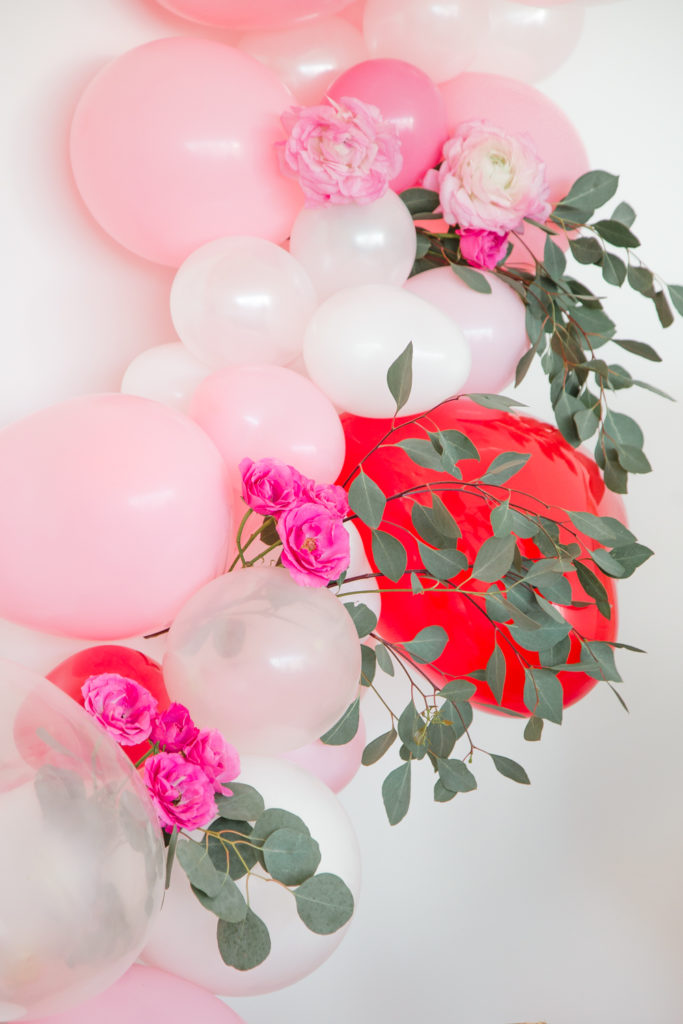 Meghann Miniello created the sweetest invite that would make any heart flutter… I carried on the cute acrylic heart theme to the table as well.  Playing with all of this pink was way too fun!!  We threw floral confetti by The Confetti Bar around and the girls had the best time doing it!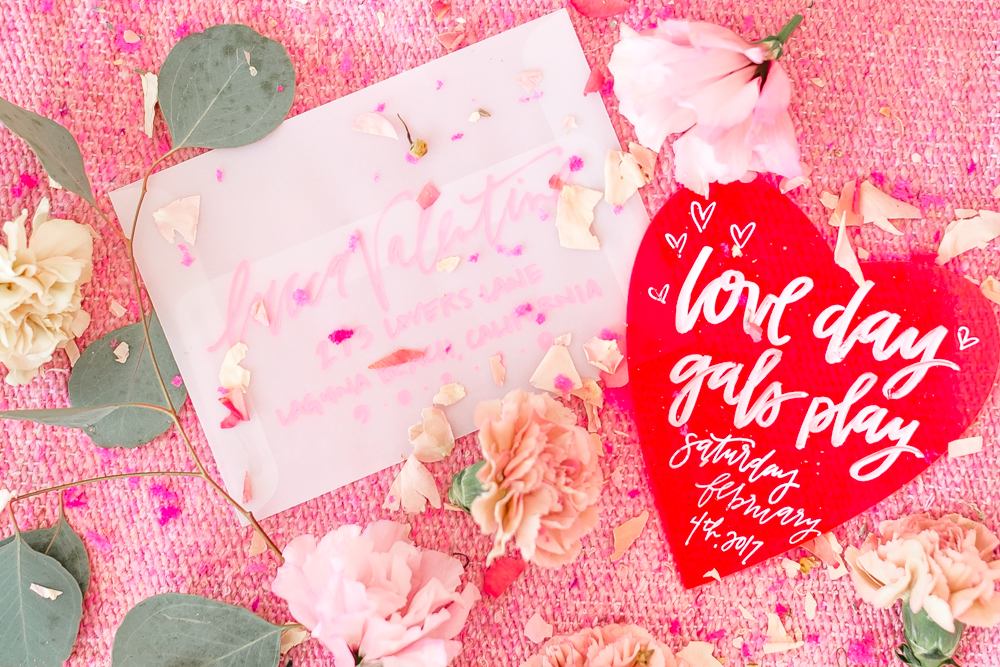 The table had a mix of wooden plates from The Little Market, amazing paper tabletop goods from Wild Child Party, and the pop of acrylic pieces from Meghann Miniello.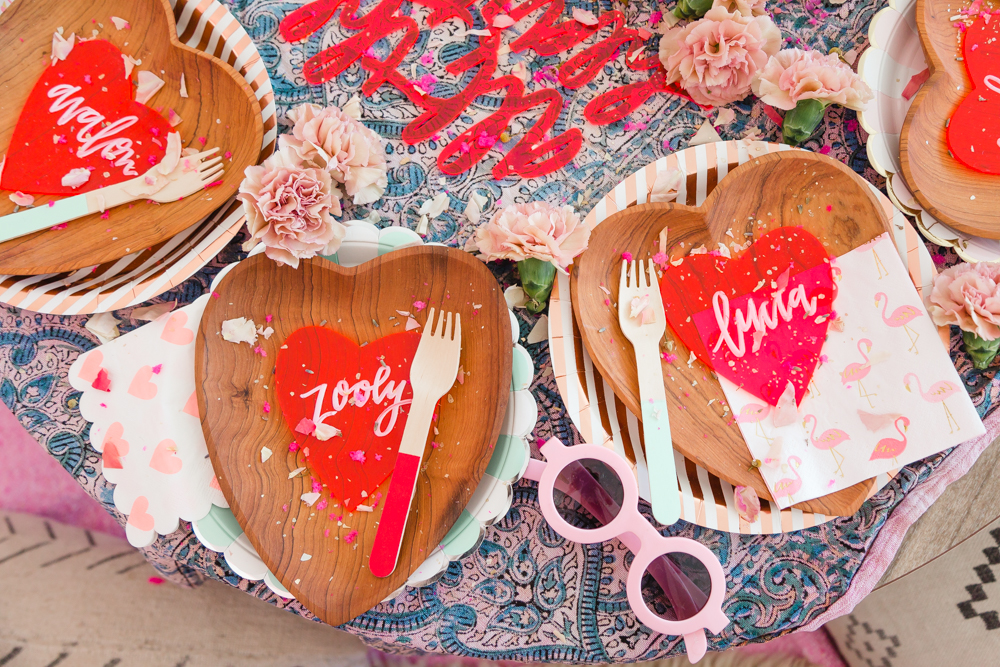 I layered bright pink Gunn & Swain blankets and pillows with some white mud cloth Boho Pillows…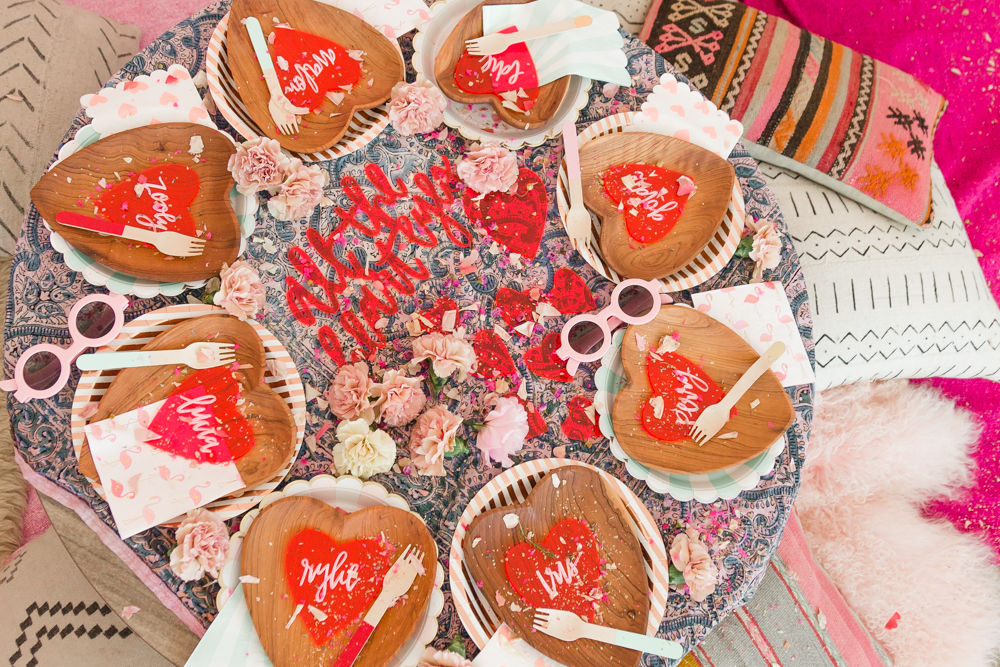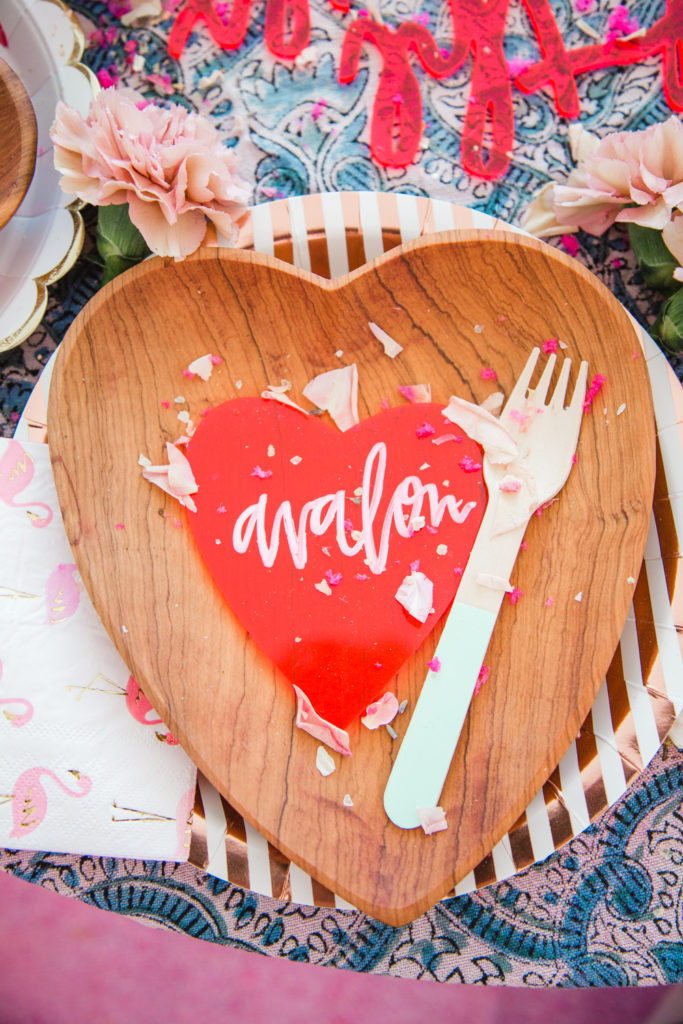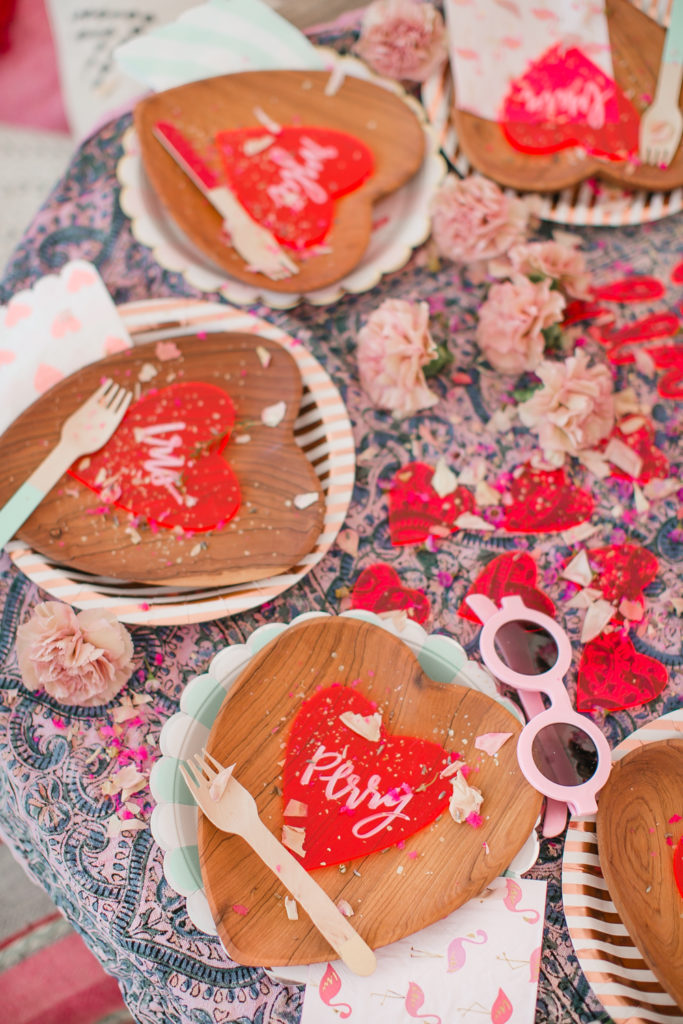 Now for the cutest girl squad you have ever seen… I seriously want to be them when I grow up!  These girls have more sass and more confidence than most adults I know!  We could all learn from their girl power!
Iris & Zooey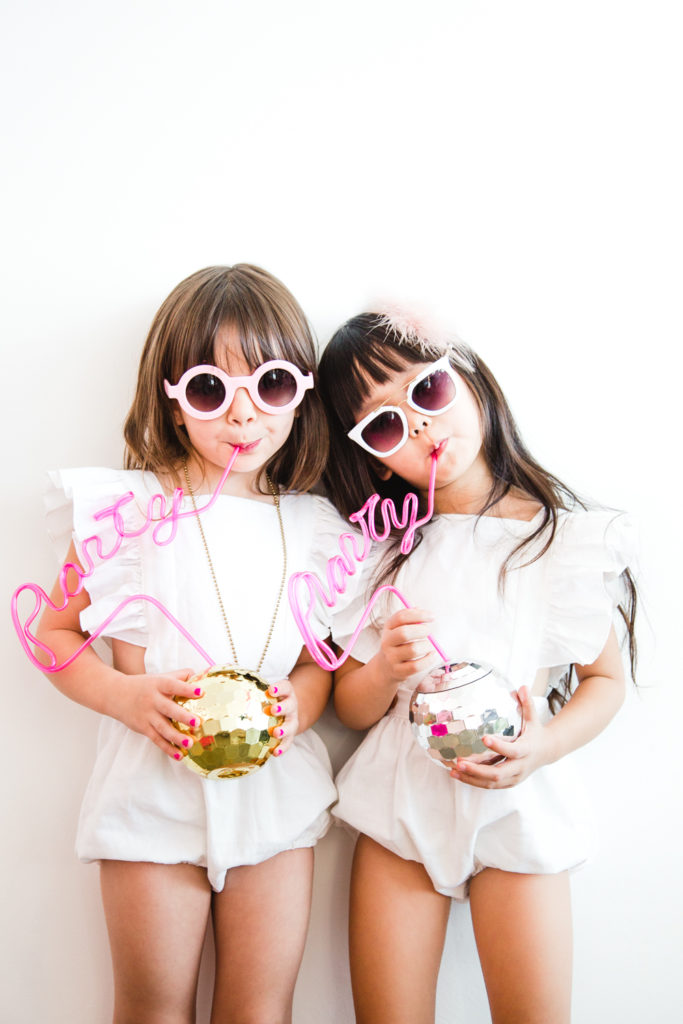 Perry & Edie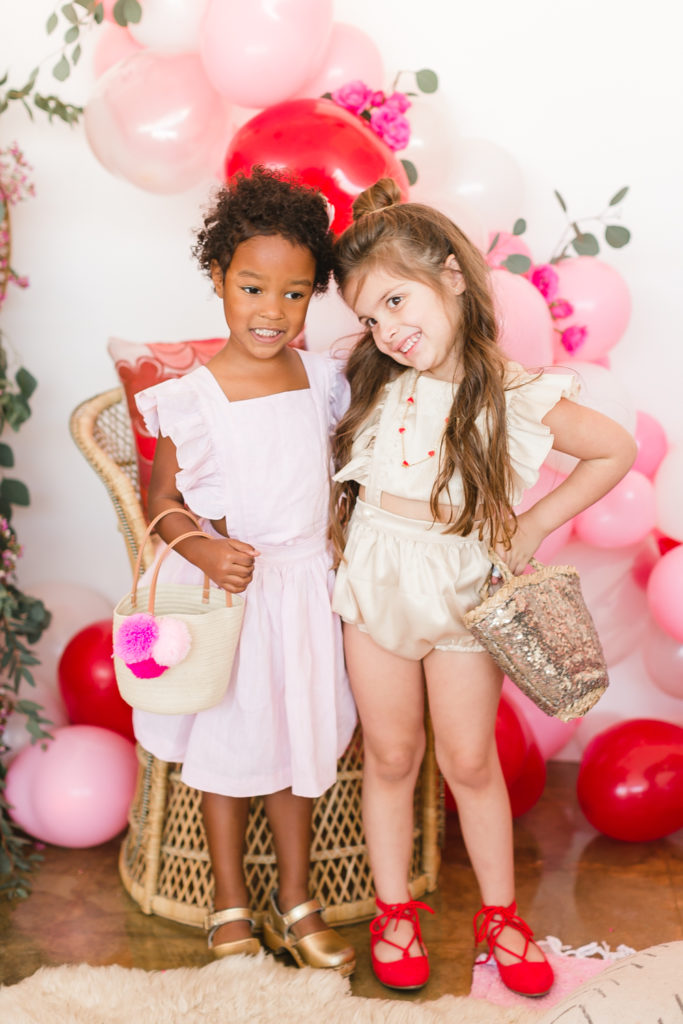 Rylie & Lucca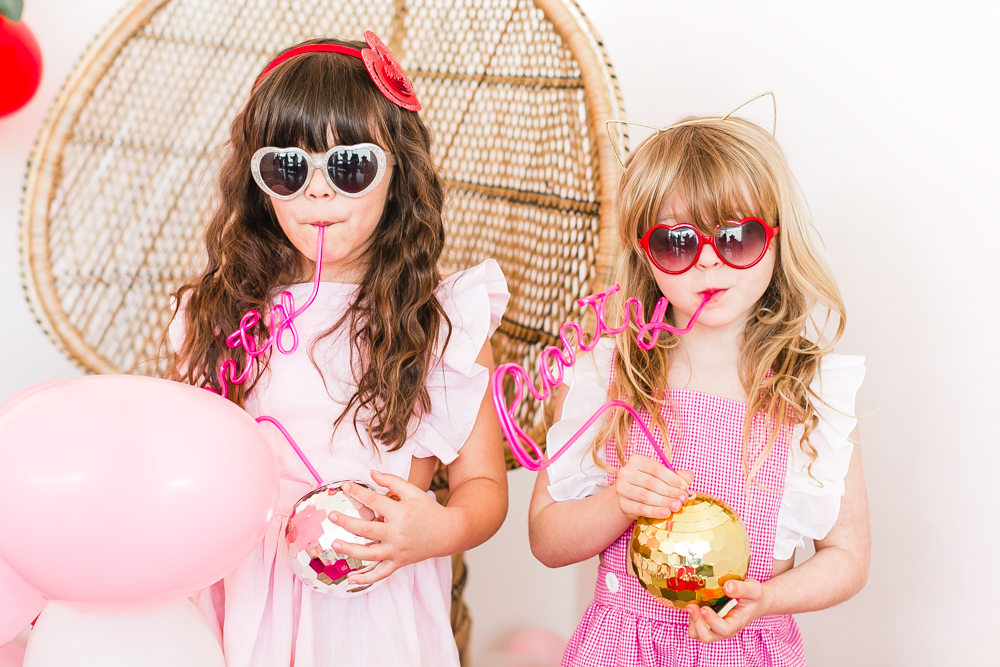 And of course this cutie, Avalon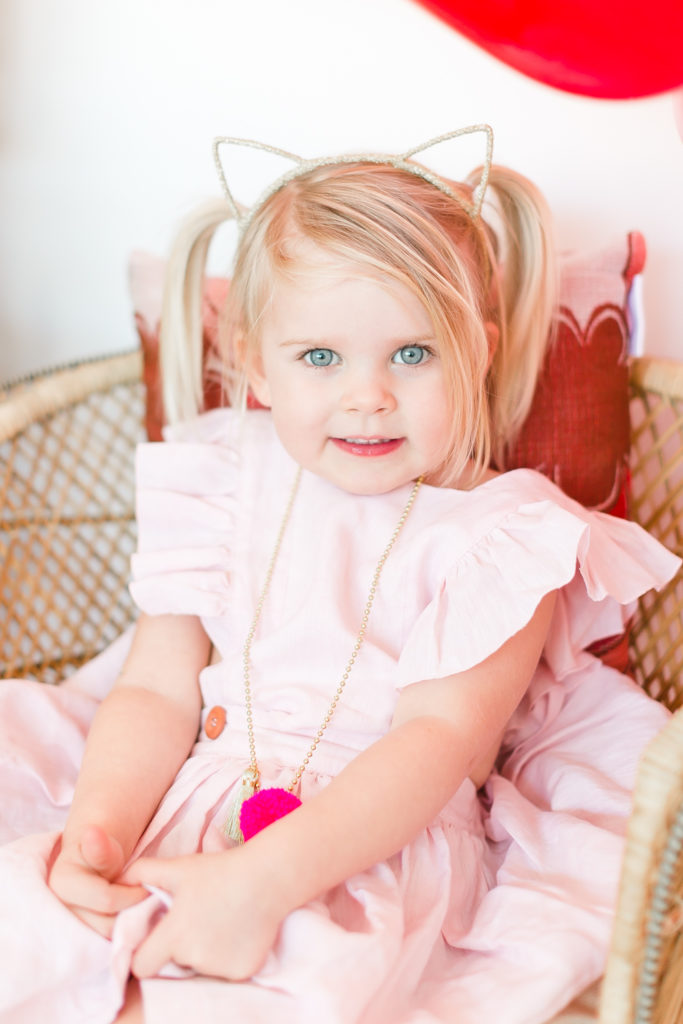 I think I was just more in awe of how adorable these girls were and how much fun they had together.  Aren't our girl friendships the best?!  And you can see how evident that is at even this young age!  Makes me so grateful to be a girl and get to share this love with my fellow ladies!!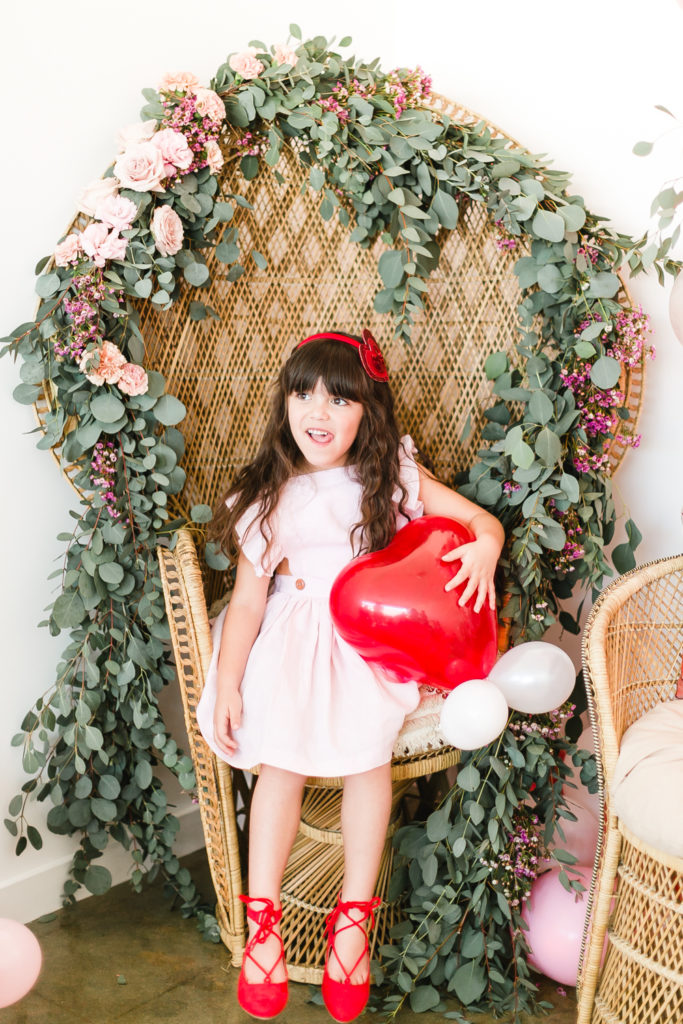 Cute XOXO balloons from North Star Balloons…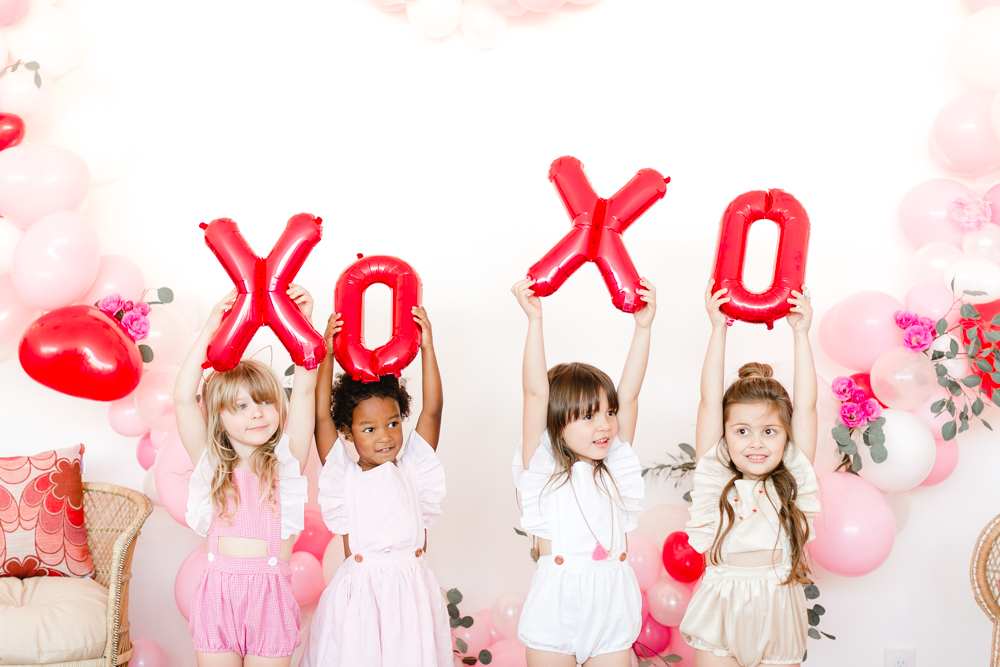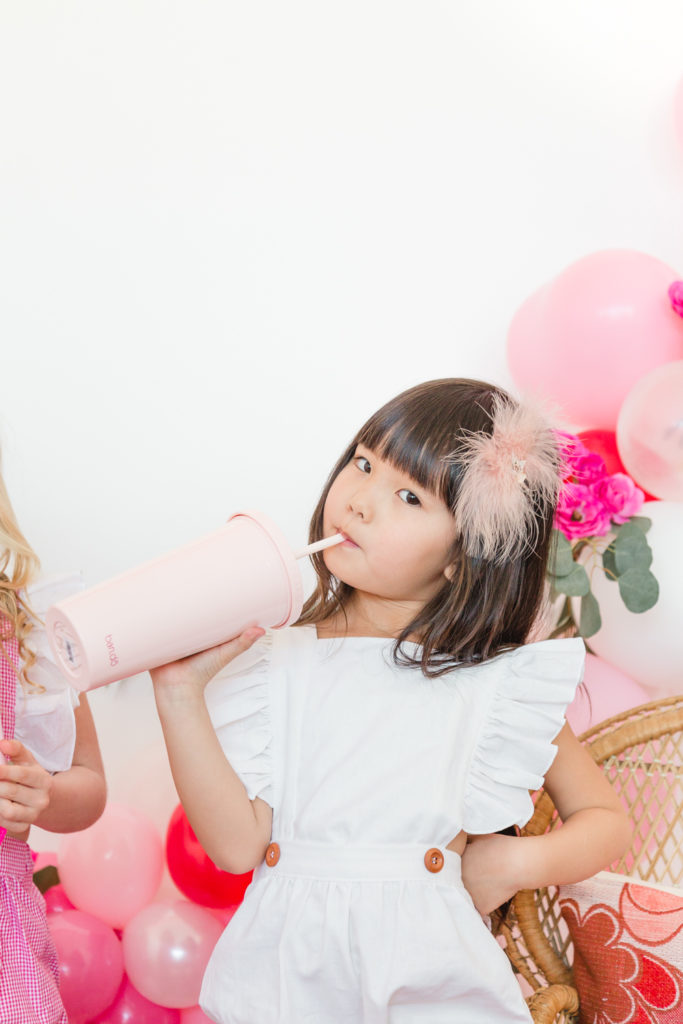 Like we said, Stella Phoenix is what really inspired the shoot with their adorable collection, but our buddies at Little Style Collective styled the girls up right!  They threw in some fun sunnies, jewelry, bags and shoes that completed each little gal's get up.  We also had fun with some ban.do tumblers, party straws and sunnies too!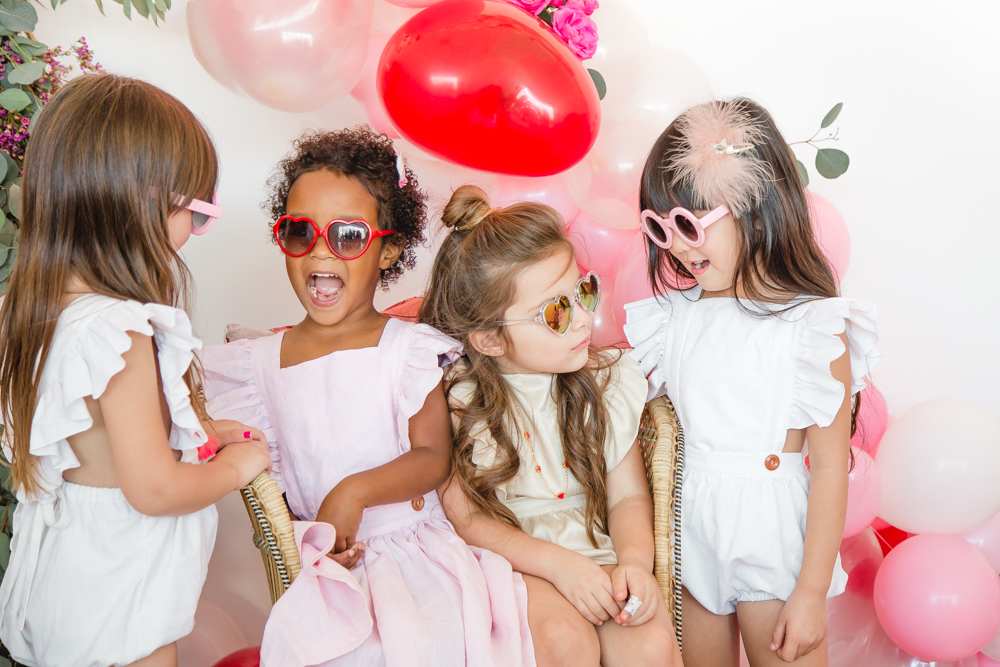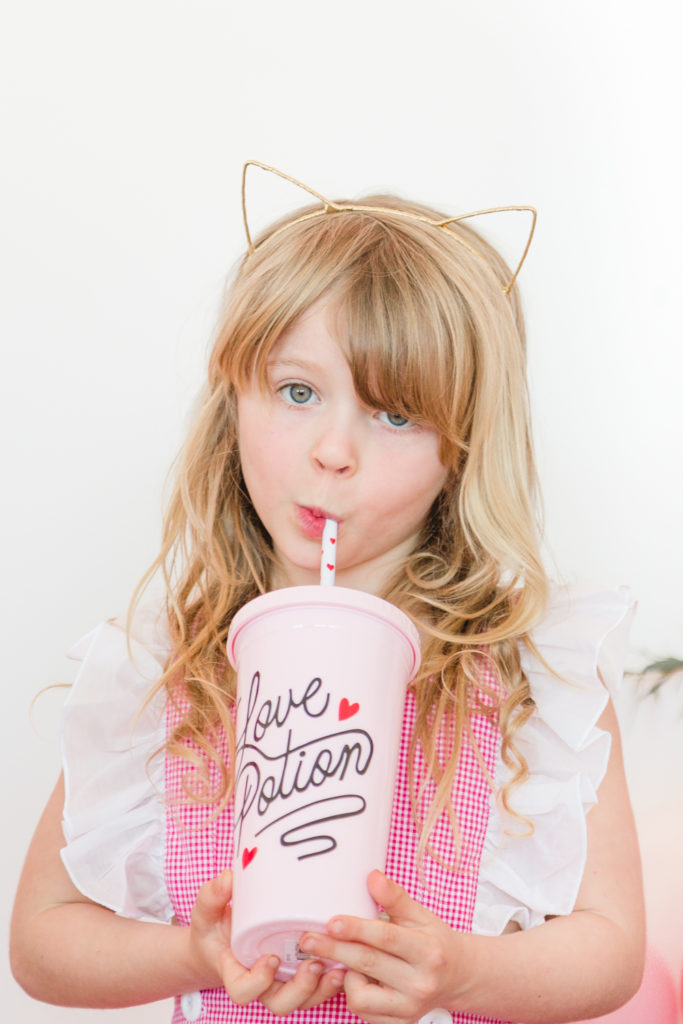 There's that amazing acrylic magic from Meghann Miniello – All the Heart Eyes!!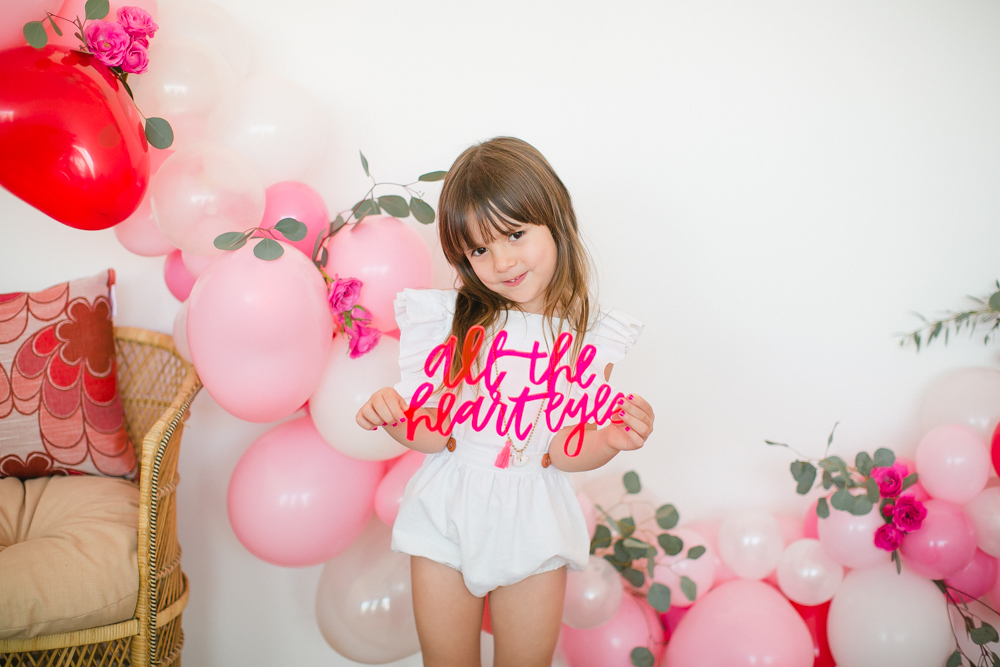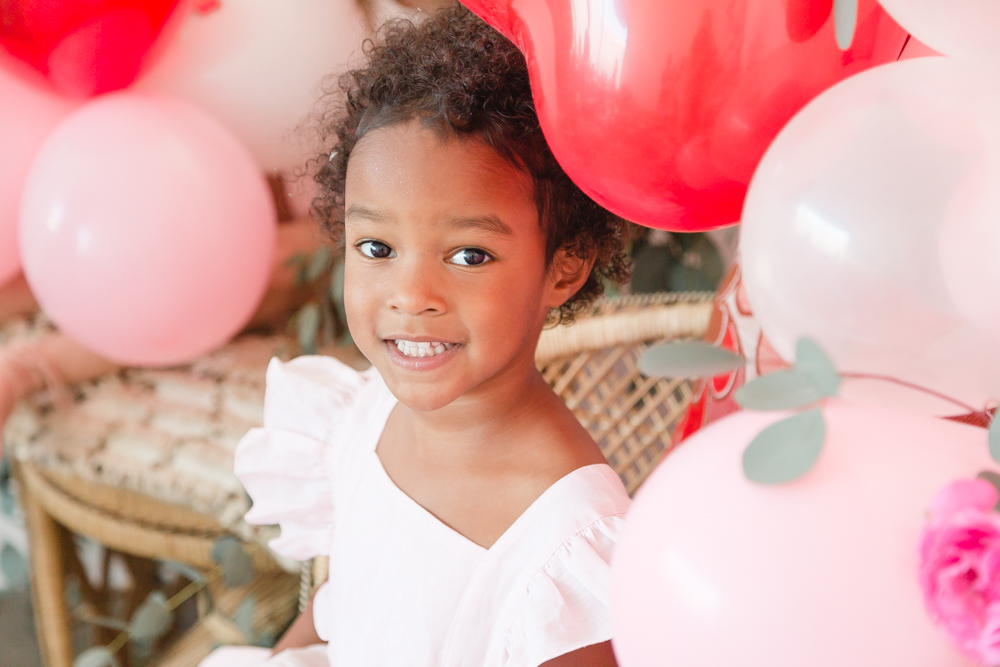 The girls got spoiled with the sweetest cookies from Parchment.  We love everything she creates because she puts so much detail into each delicious cookie!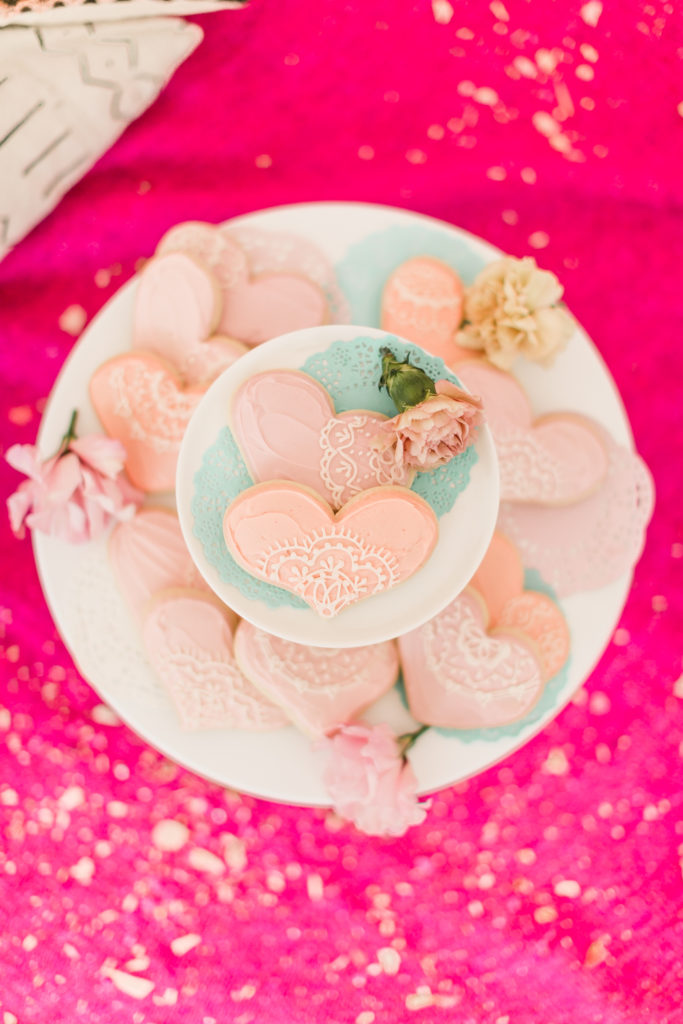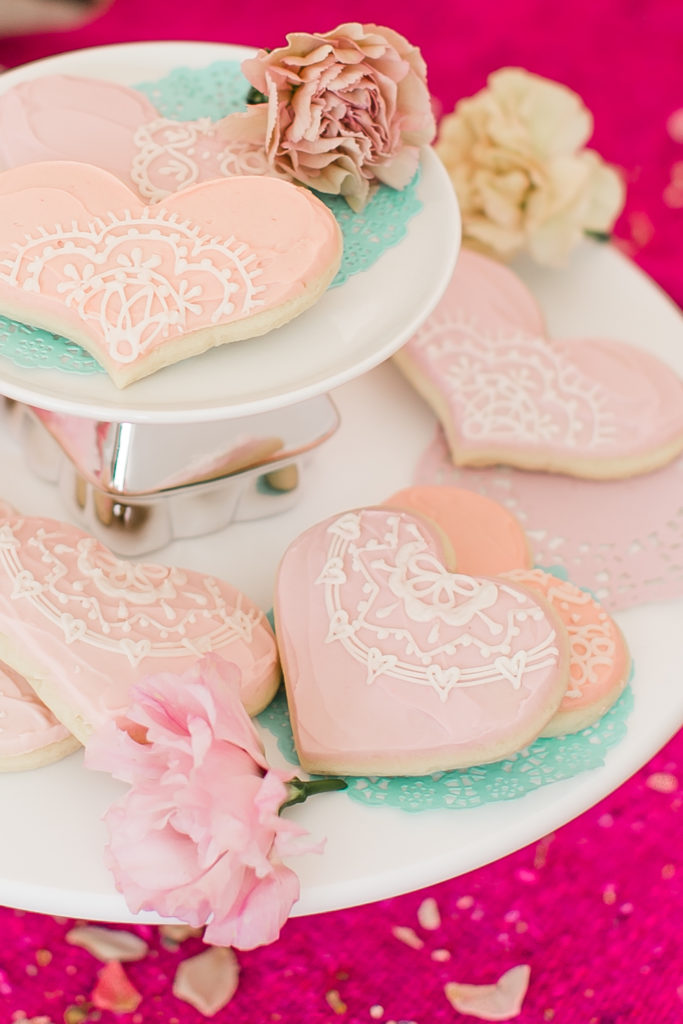 All I know is these girls were made to party… They had so much fun sitting around acting like grown ups, whilst stuffing their faces, haha!  My kind of girls!!!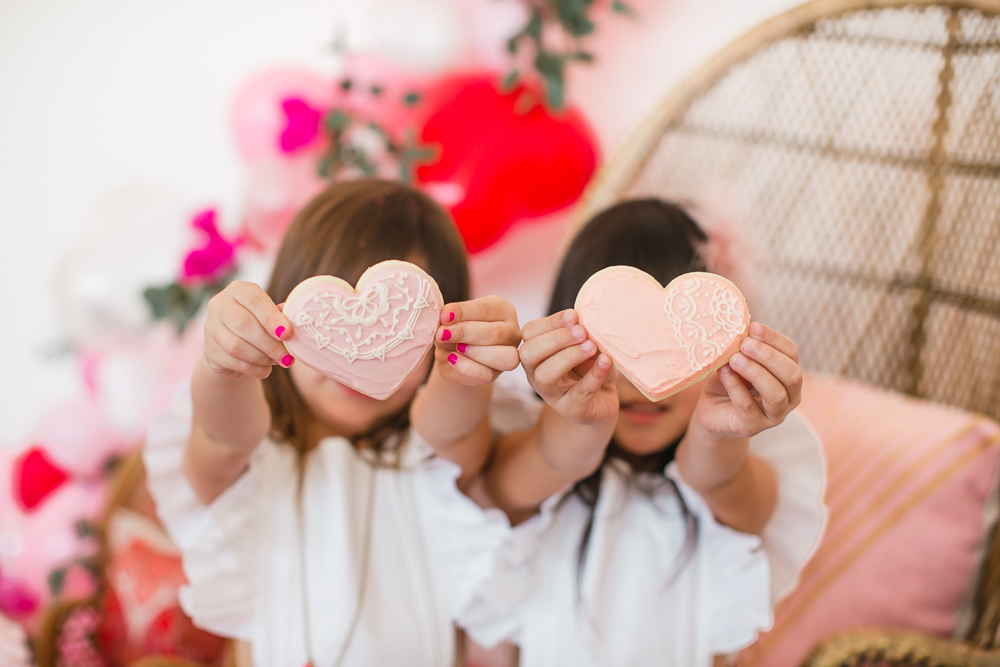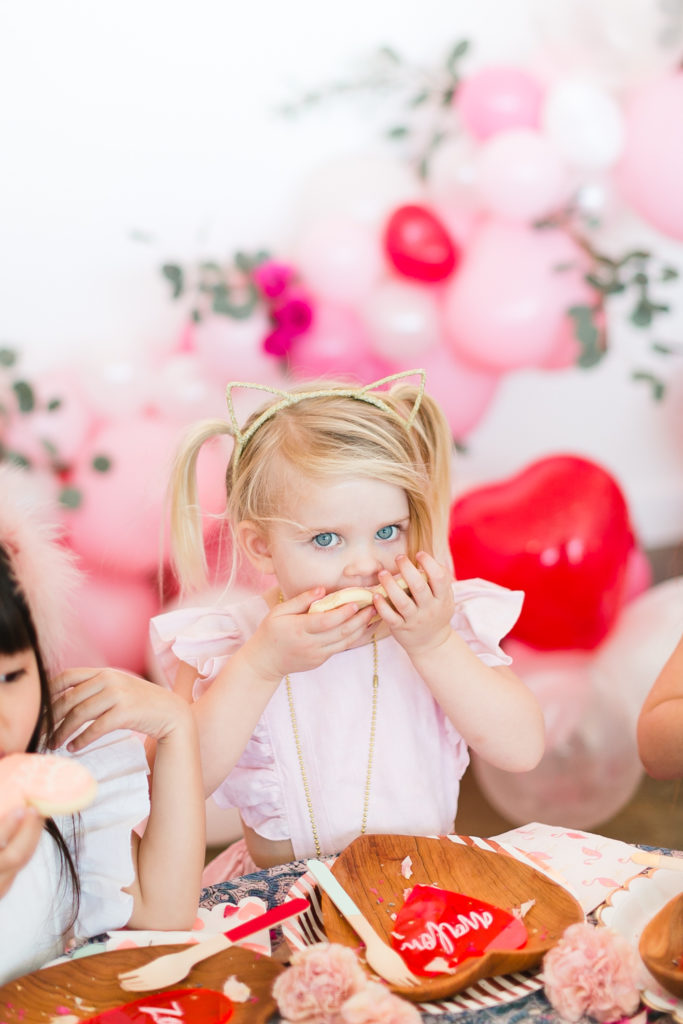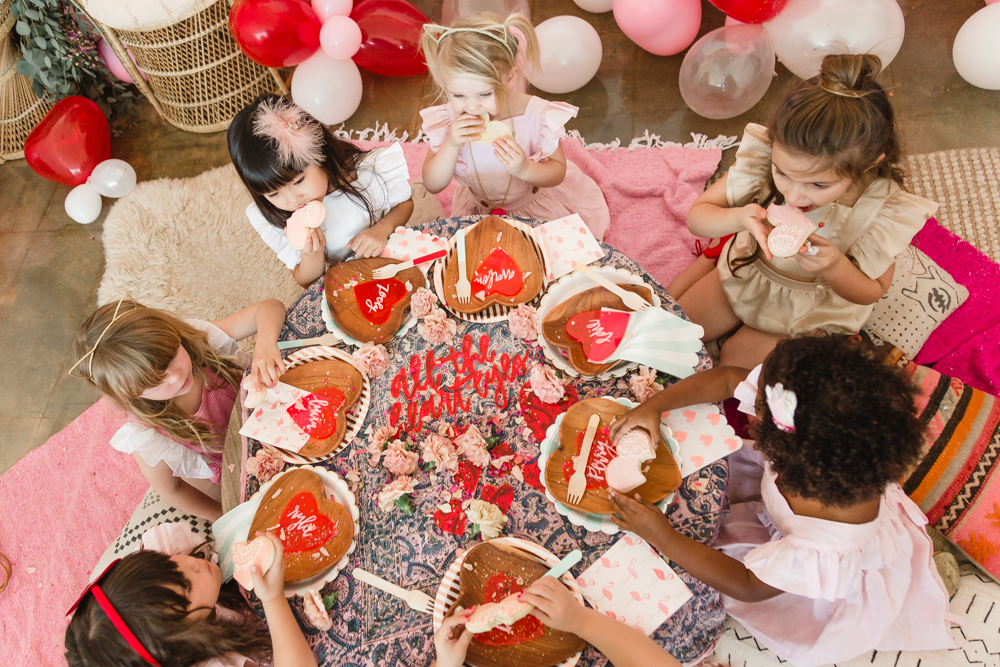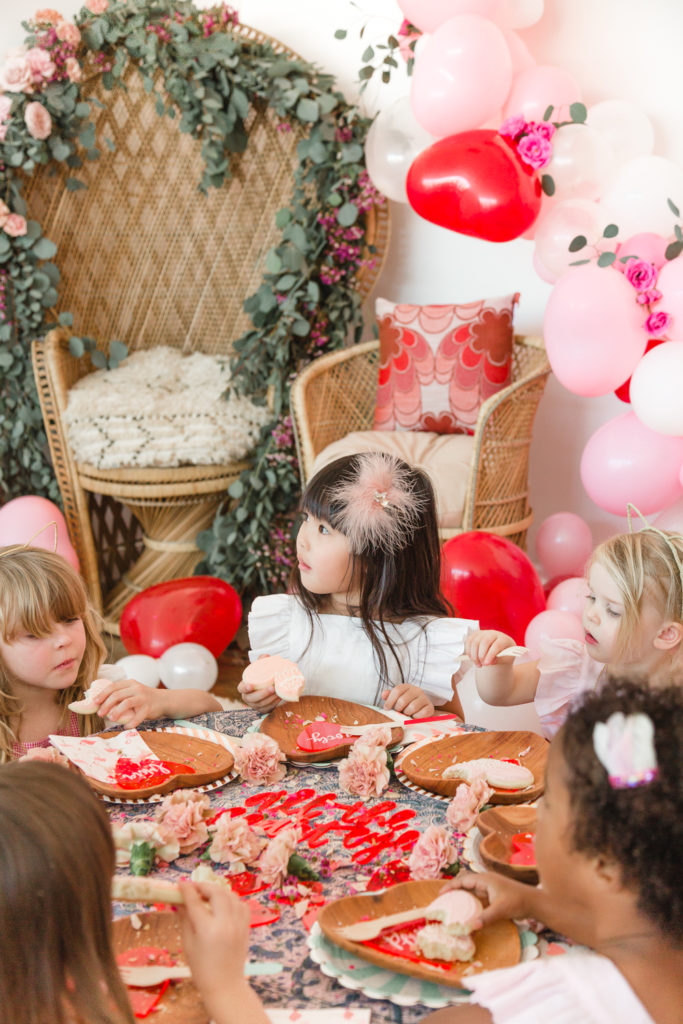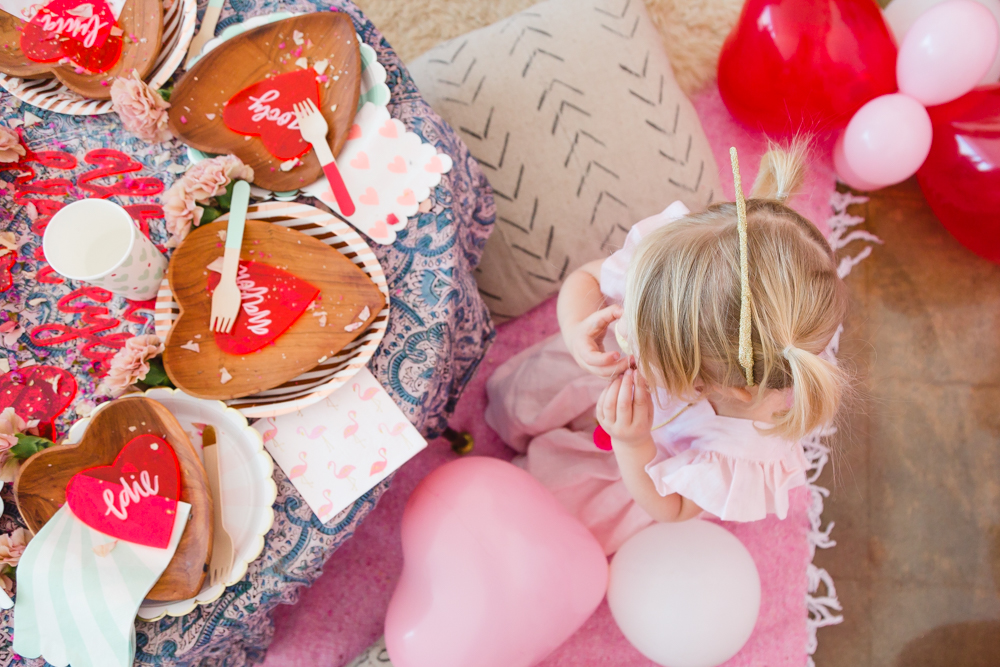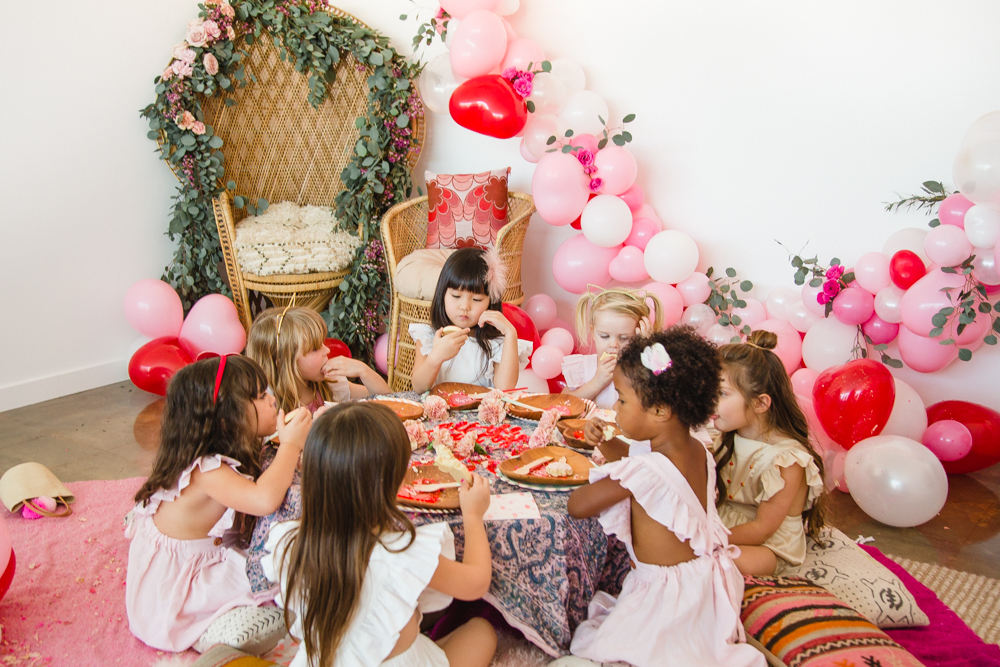 So we loved this peacock chair from 6th and Detroit so much, along with the insanely gorgeous floral garland Of the Flowers added to it we dubbed it the Princess Chair!  Each girl got to sit in the chair and do their own Princess pose… I can't make this stuff up people… Please god, let me talk my husband into having a girl!!!  I was the biggest tomboy ever growing up but I love seeing this stuff!!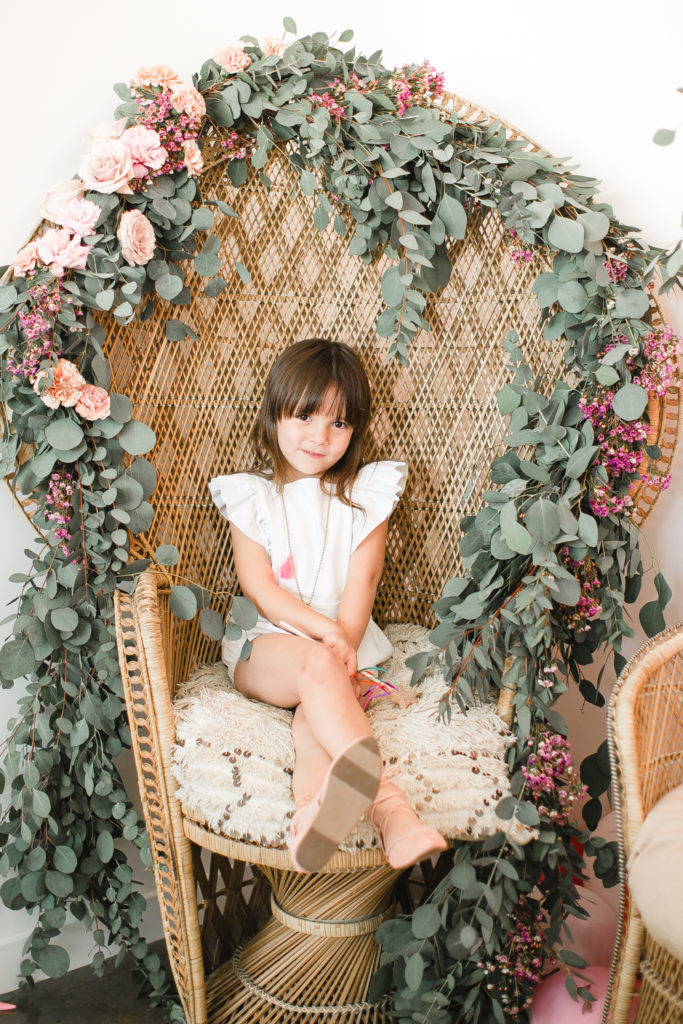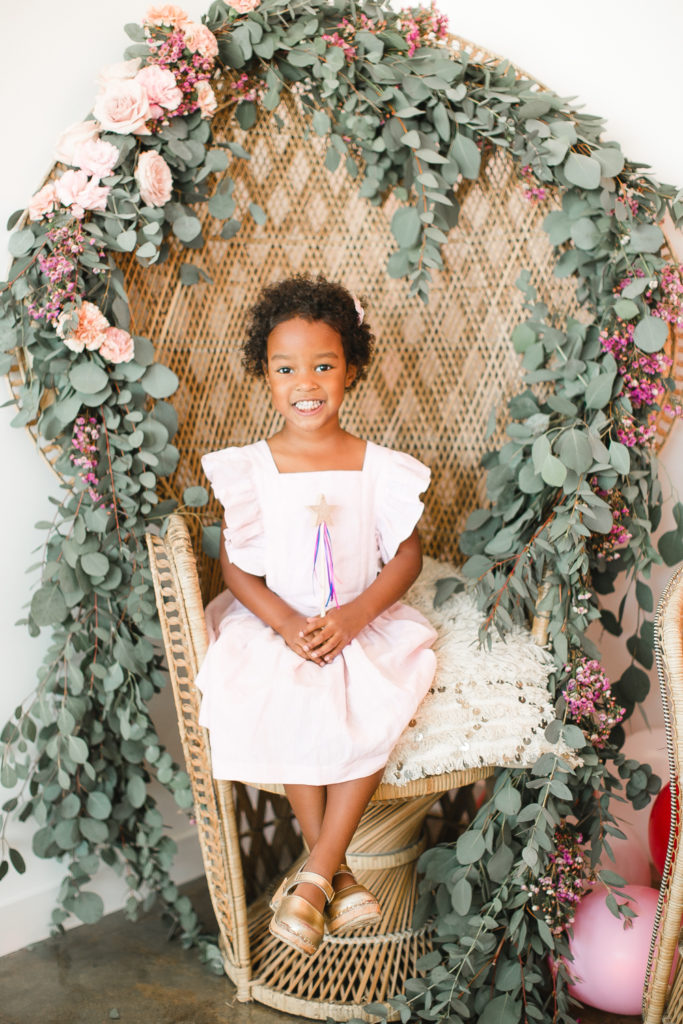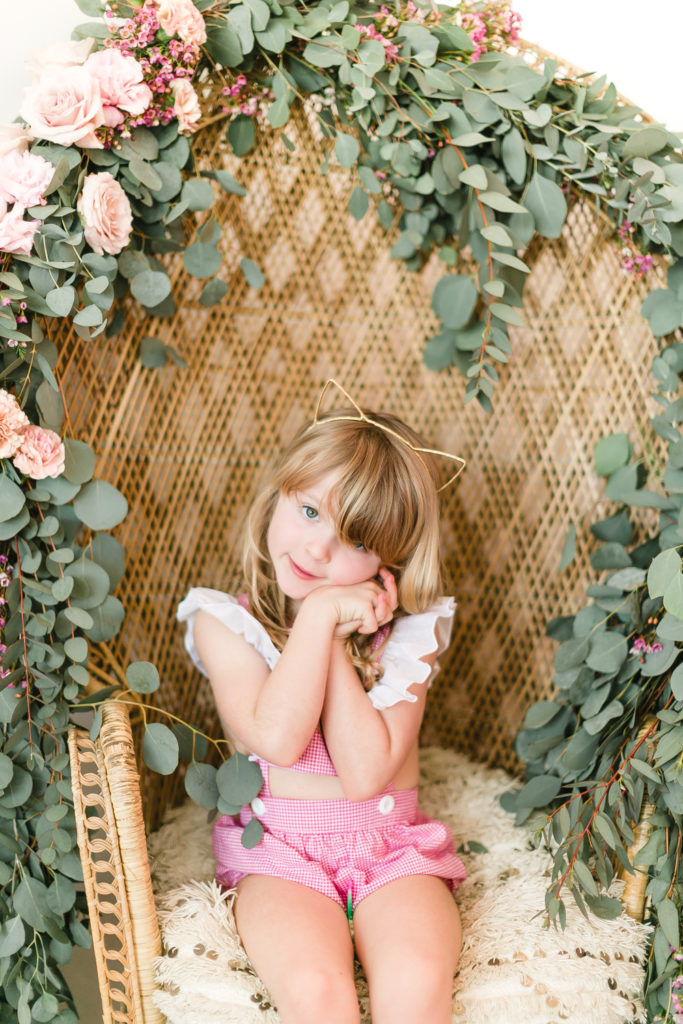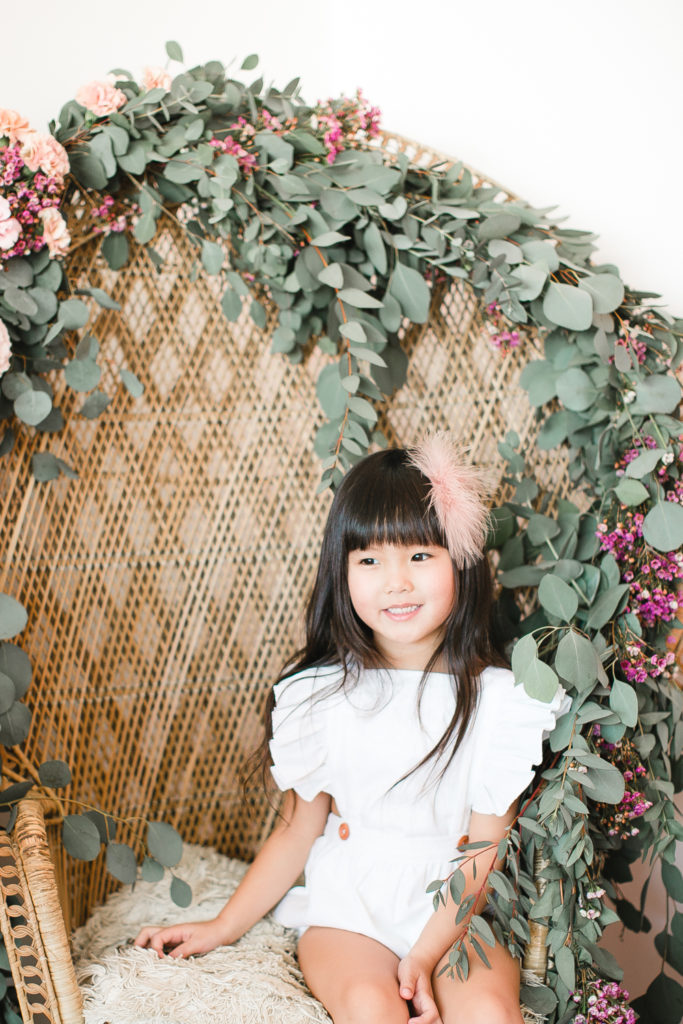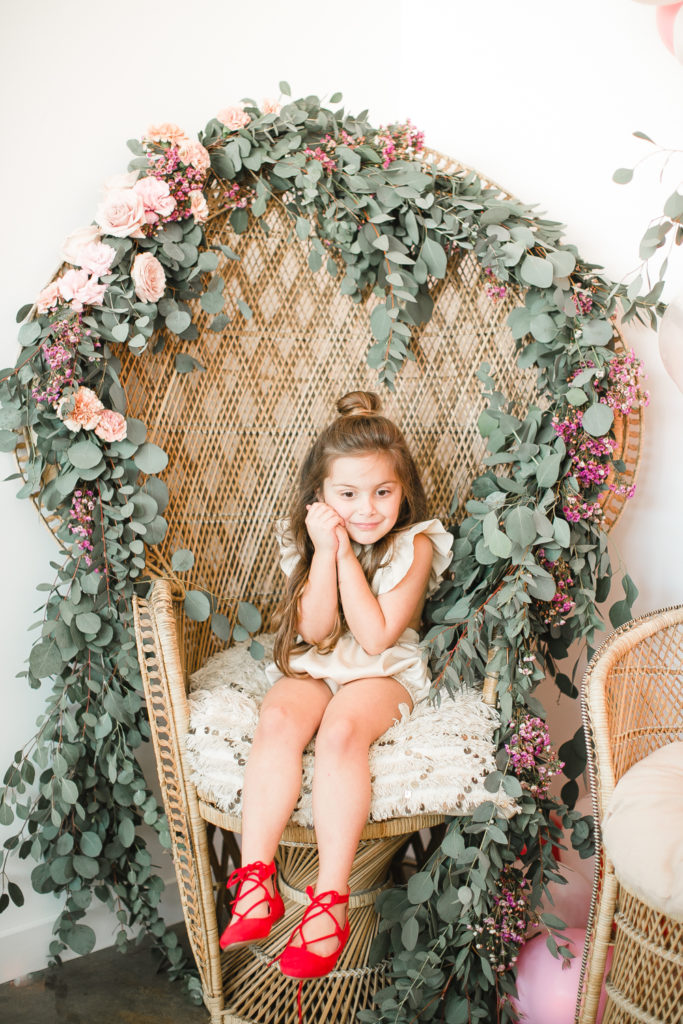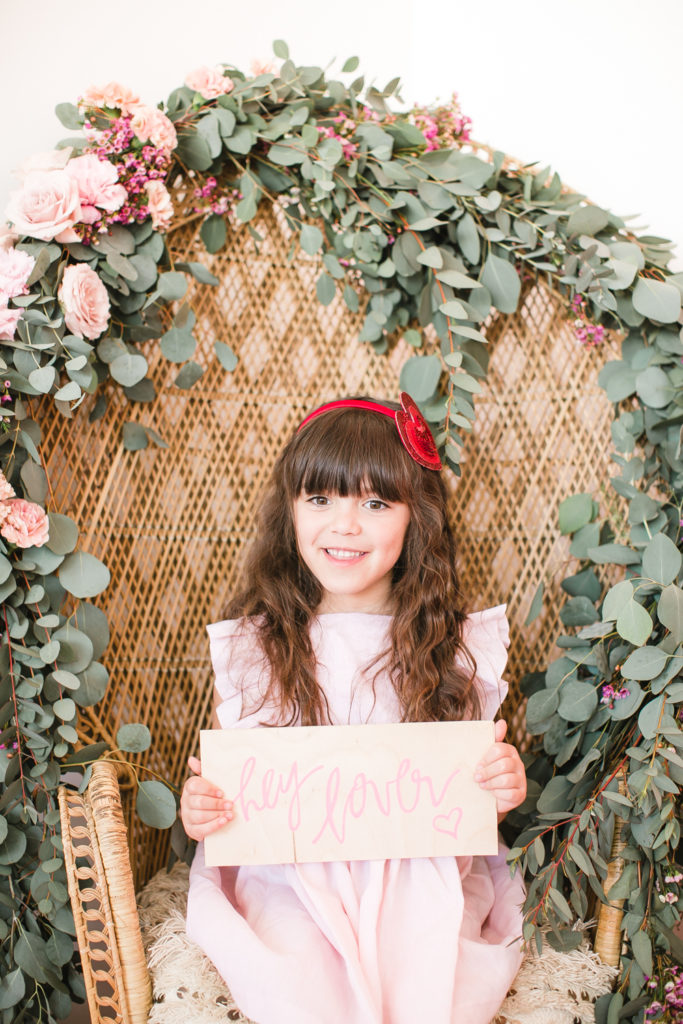 Avalon marches to the beat of her own drum!  And since she was the littlest at the shoot, she wanted the littlest chair… And trust me, you don't want to argue with this one!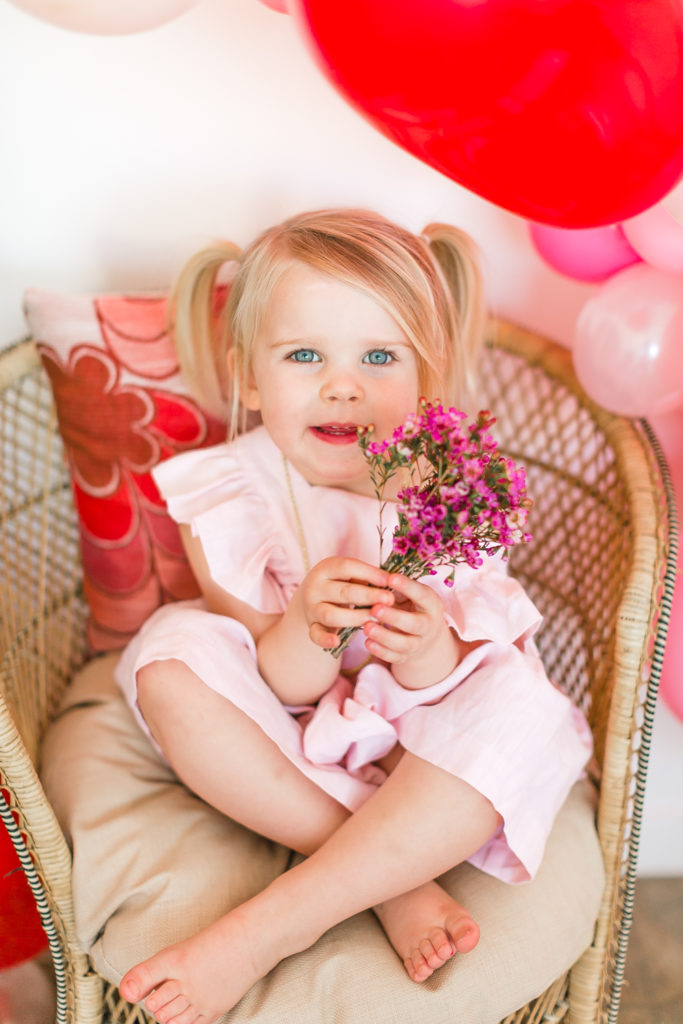 Here's just a bunch more photos because, well, the cuteness…  The adorable princess star wands are a new addition to Gunn & Swain's site and they're only $10 a pop!  Trust me, big hit!!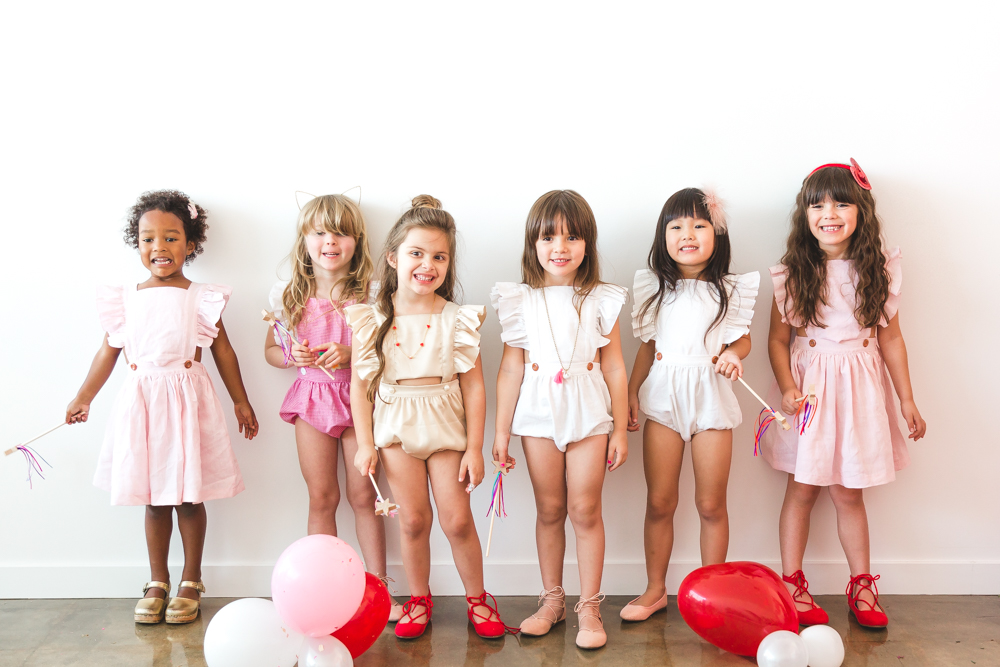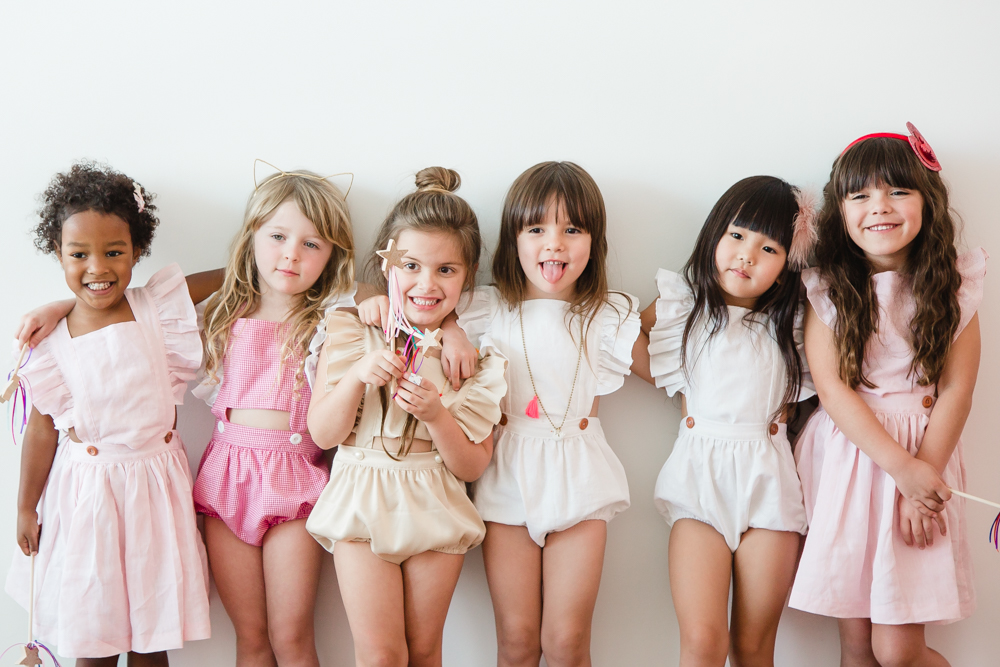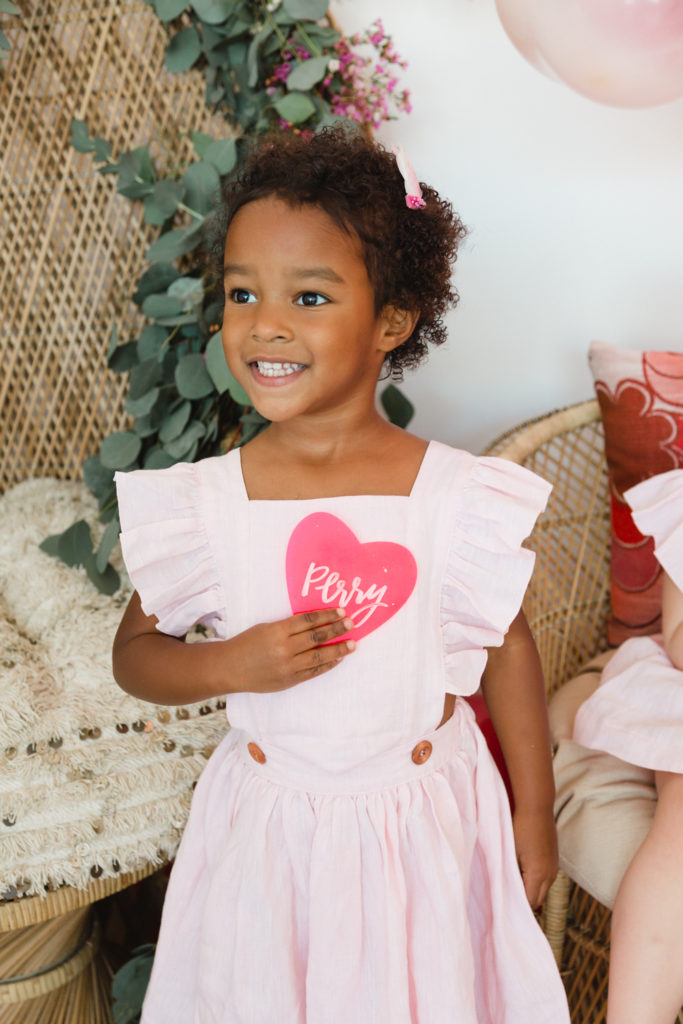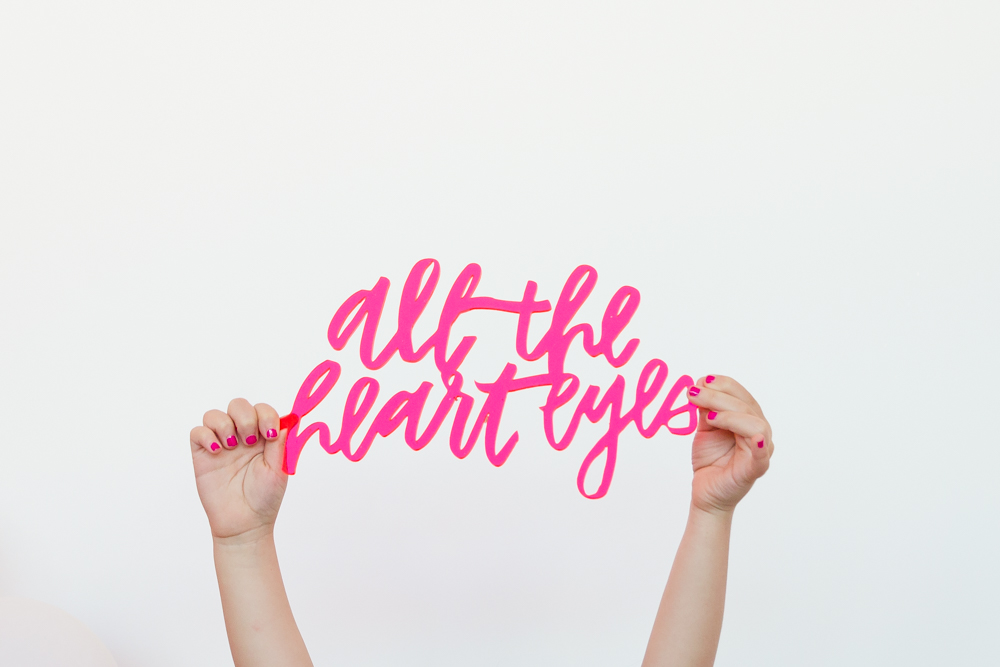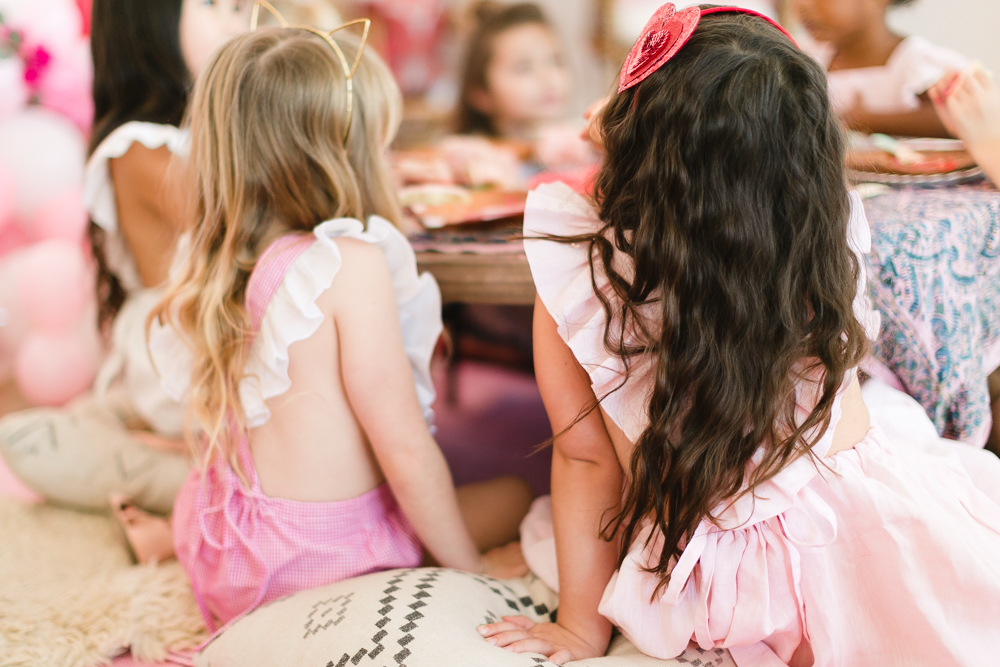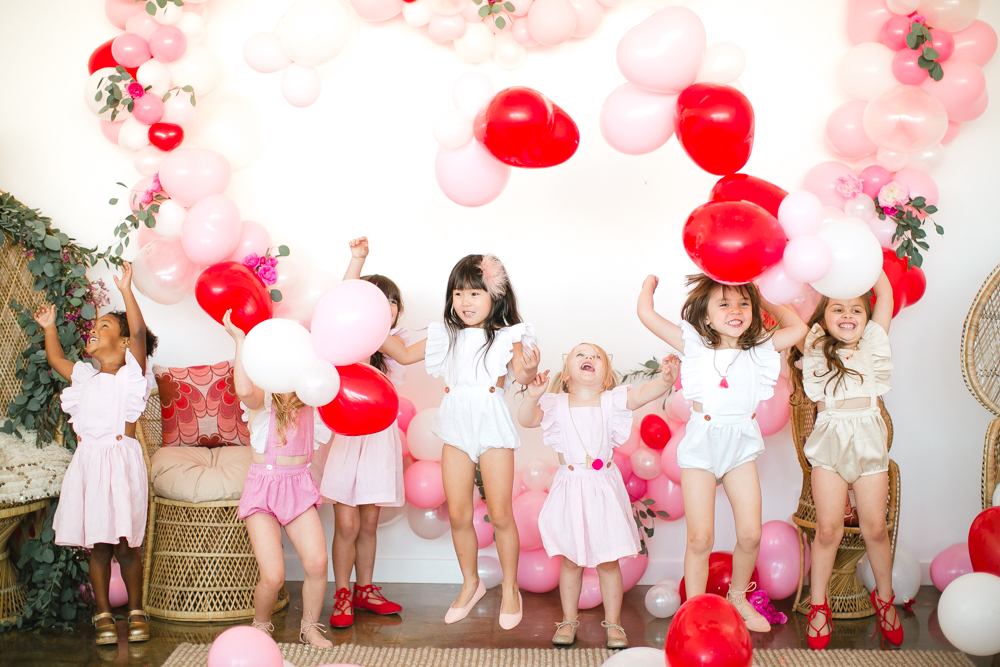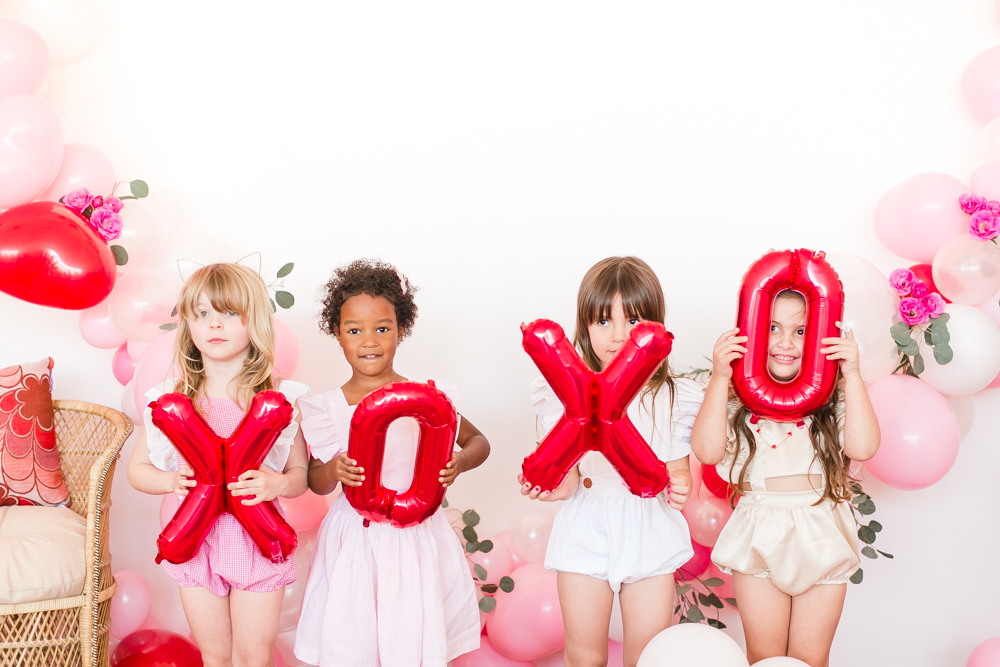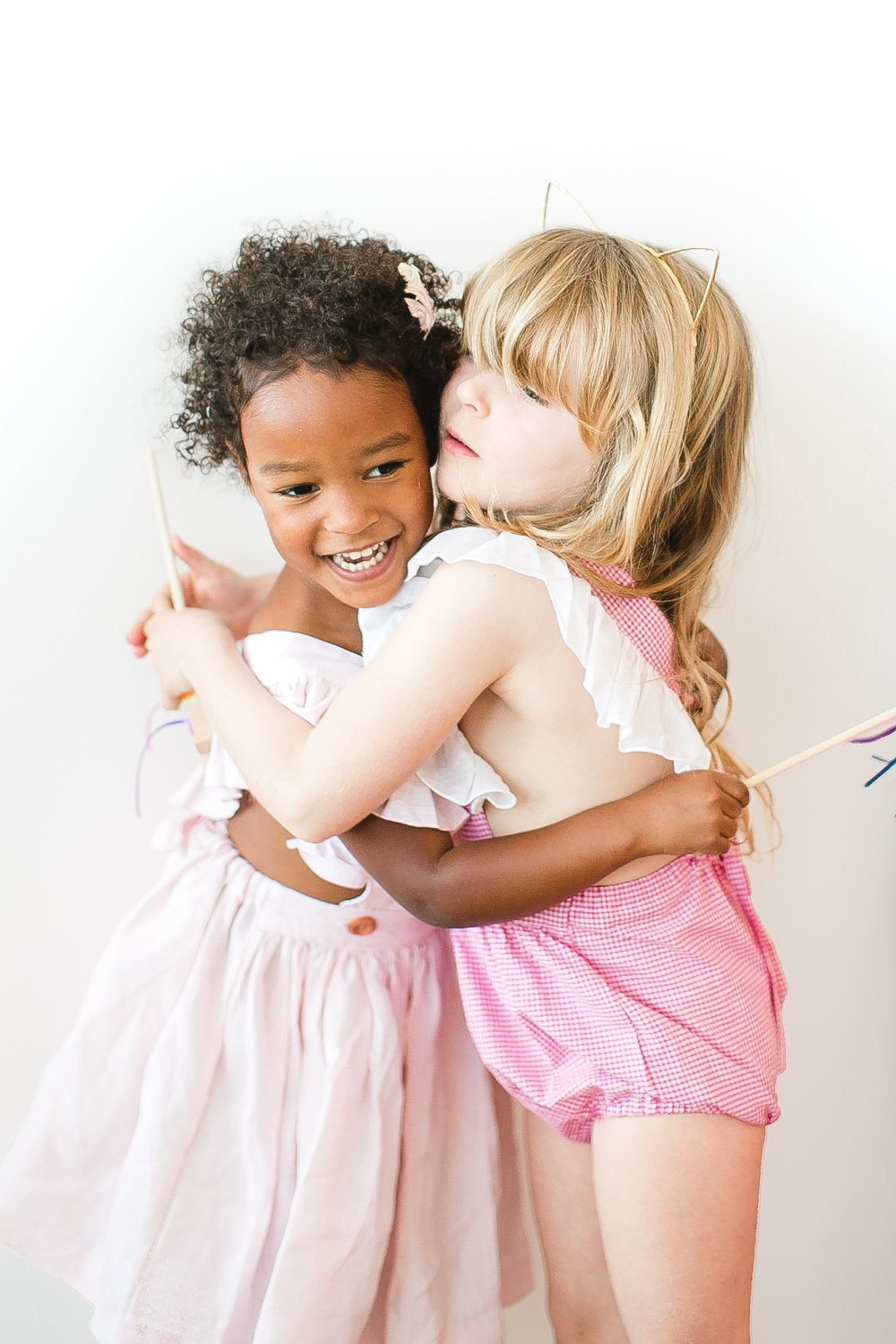 And that's a wrap!  I'll seriously be dreaming about living in this pink girly wonderland the rest of the day!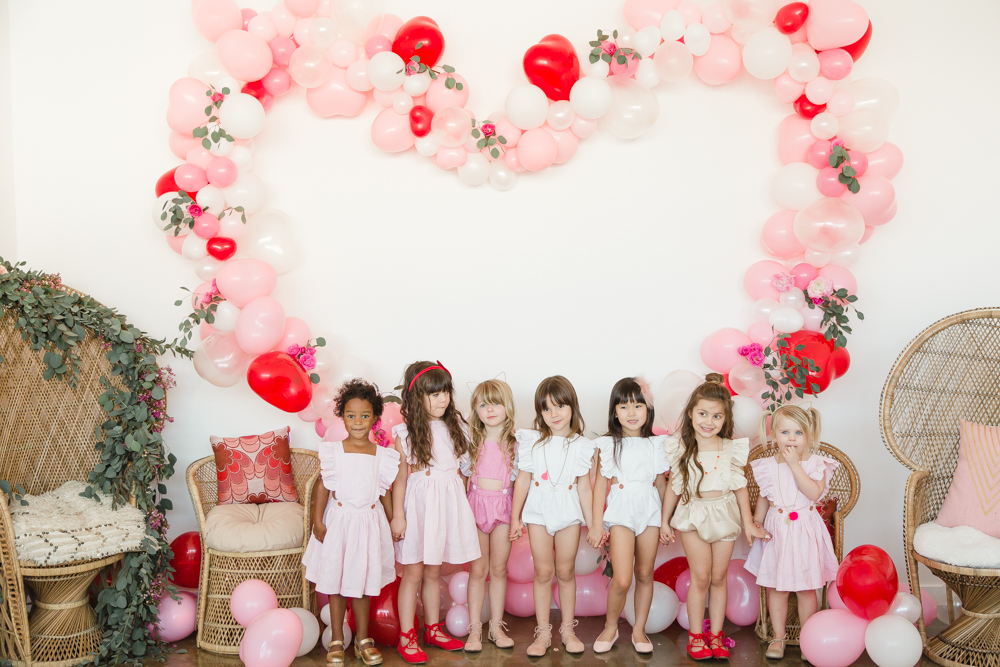 Happy Valentine's Day everyone!!!
xx
Jacquelyn