Just one more day till it's Valentine's Day. If you are like me, I like to start to celebrate long before the actual holiday itself. I shared a yummy grapefruit posset last week, and today it's getting more decadent. A complete Valentine's Day for me includes the following: quality time with my husband, a yummy dinner, wine, and dessert. I love any occasion to pair my wine with cheese, food, chocolate; you name it. This year, I wanted to set up a little Valentine's Day pairing with wine and wait for it…macaroons! Yummy!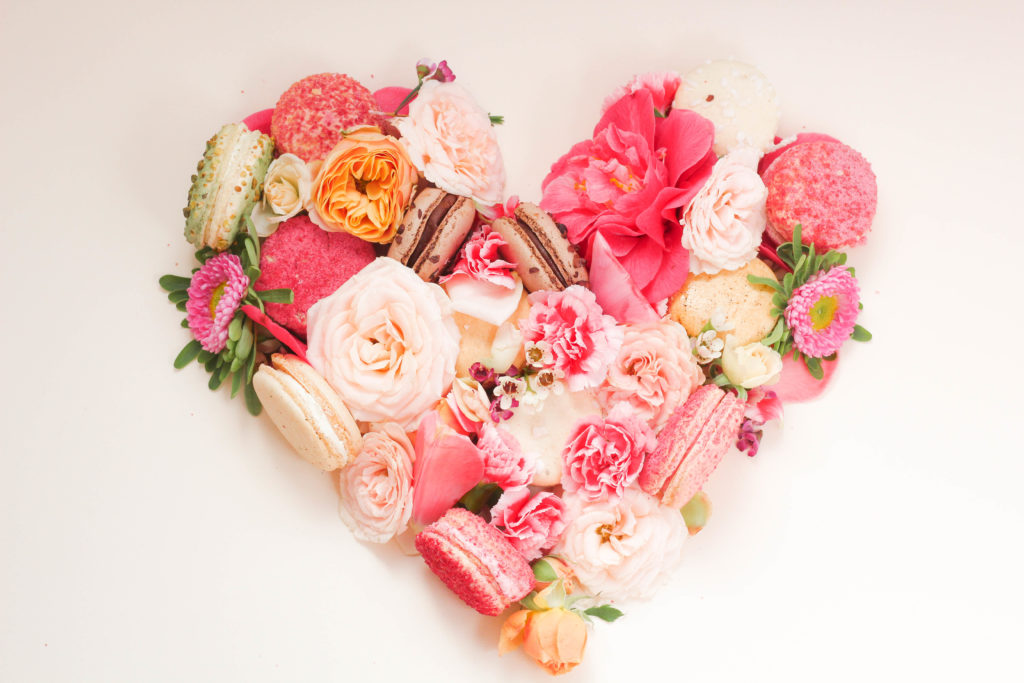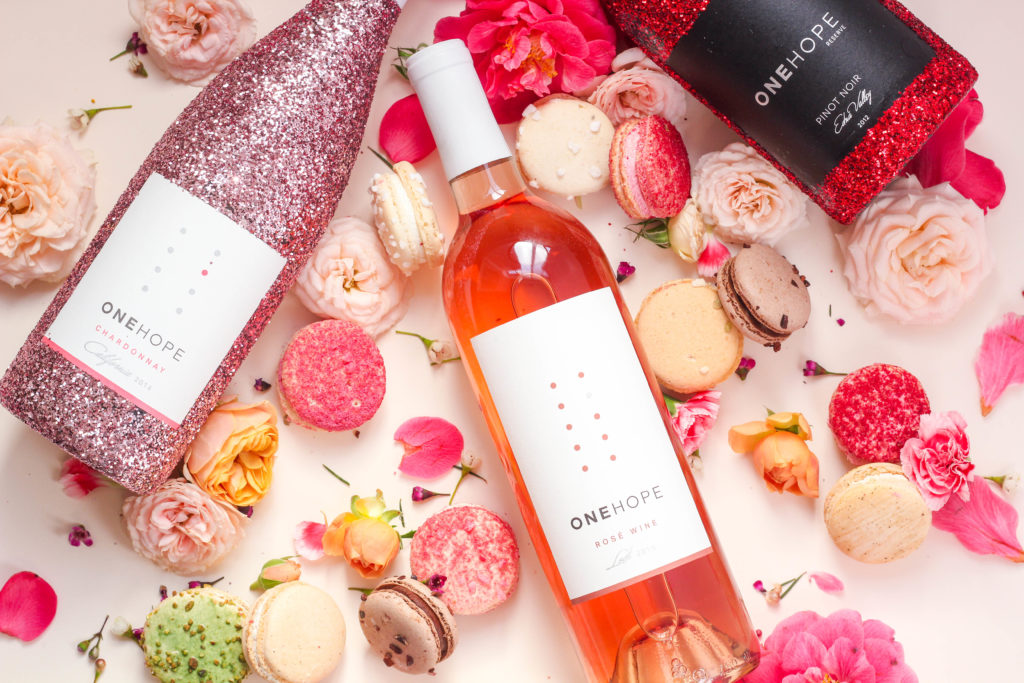 The Pairings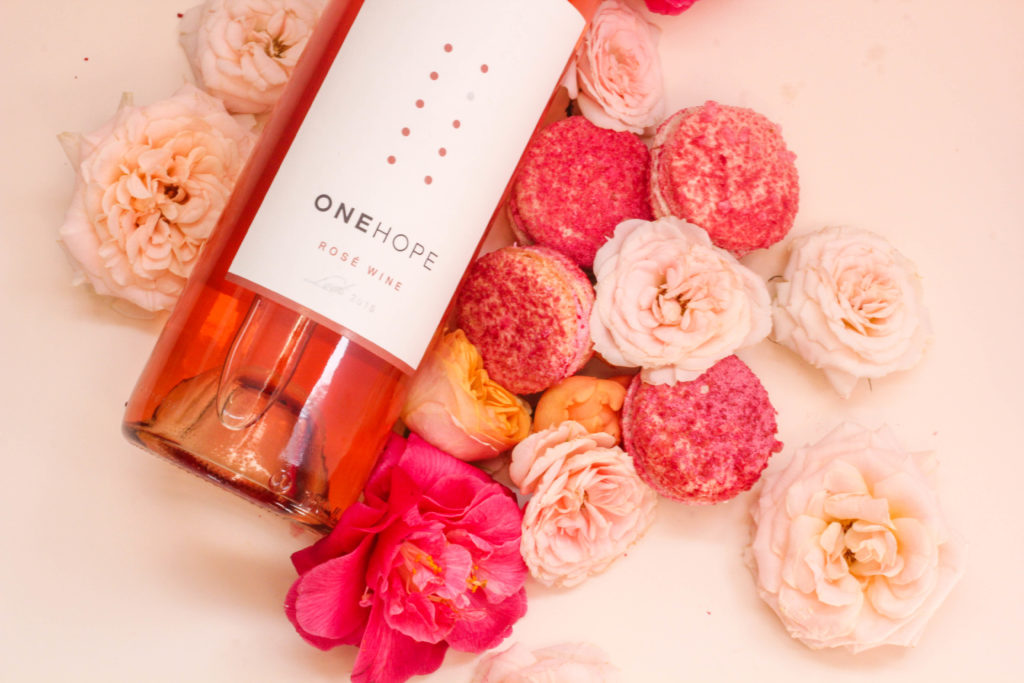 Raspberry +Rosé 
 A Rosé or semi-sweet Riesling pairs deliciously with a raspberry flavored macaroon. The fruity notes in the wines bring out the crisp sweetness of the raspberry. Remember to chill before drinking to help the fruit flavors come out. This one was my favorite!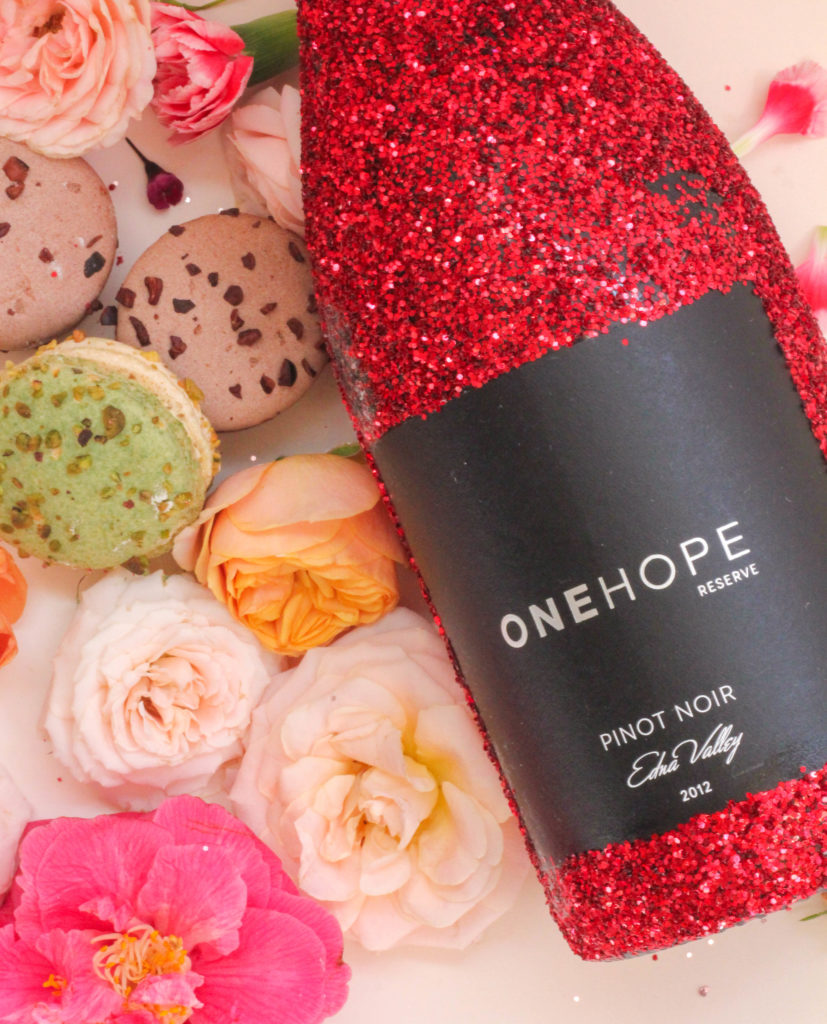 Chocolate + Pinot Noir
If the macaroon is milk chocolate flavored, pair it with a Pinot Noir or Merlot. If it's dark or bitter chocolate, try a Cabernet Sauvignon or a Zinfandel. I paired it with a Pinot, and it was delicious. Plus the bottle is a sexy red glitter bottle. Meow!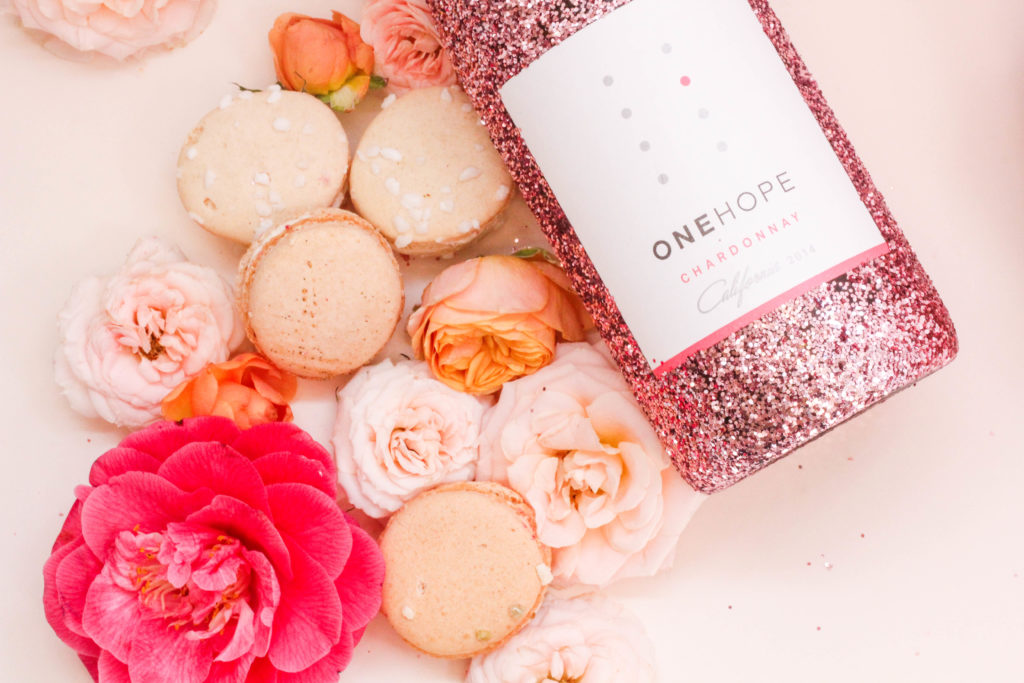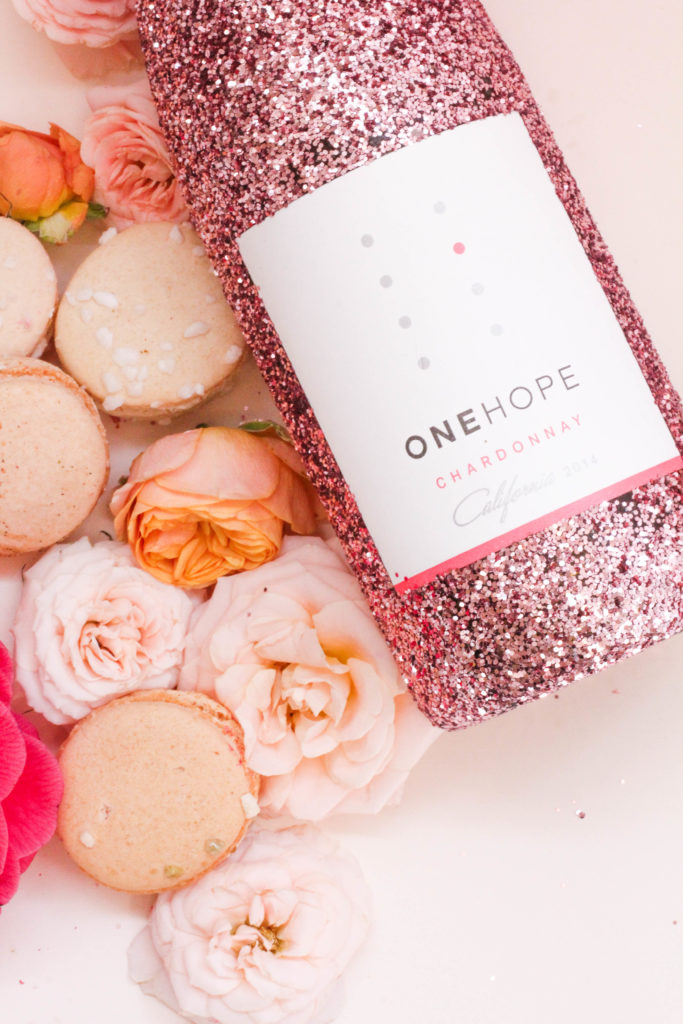 Vanilla Cream + Chardonnay
With the buttery creaminess of a vanilla flavored macaroon, pair it with a Chardonnay. A full-bodied white with buttery flavors and vanilla, butterscotch and oak notes will compliment the vanilla macaroon very nicely. If you are a vanilla fan, you will love this combination.
Side note, how cute are these One Hope Wine glitter bottles? A great Galentine gift idea too!
This dessert couldn't be any easier, and it doesn't have you baking and cooking the whole day away. I got the macaroons at my local Whole Foods Market and turned to my favorite winery, One Hope Wine to help me pair the two together.
xx
Abby