One of our favorite beauty looks is that soft dewy look that is so pretty and effortless looking.  Our friend Julia, owner of Gunn & Swain, teamed up with Erica, owner of 1011 Makeup, to create one.  They used Herbivore Botanical products carried on Gunn & Swain that also hydrate your skin.  I'm in love with this fresh faced look that is perfect anytime of year.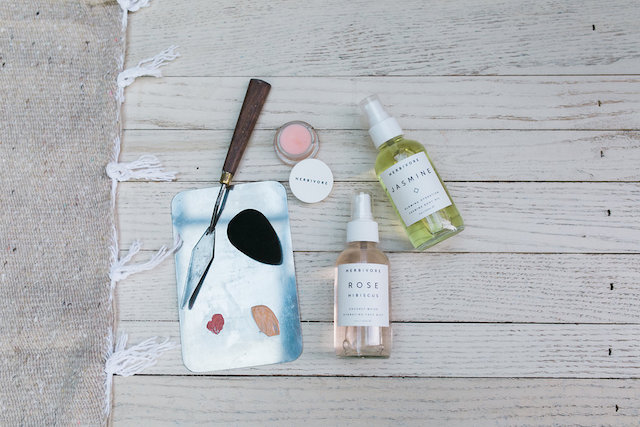 I've been really trying to branch out and try new beauty products this year that are also more natural.  The older I get the less makeup I want to wear and the more concerned I am about my skin.  Especially these tired mama eyes, which need lots of love these days!!  Follow this tutorial below to achieve this clean look.  Erica also used neutral tones for a soft coppery toned eye across the lid and a brightener under the eye.

Step 1
Combine the foundation of your choice with Herbivore Jasmine Hydration Oil, using a 3 to 1 ratio (three of the foundation and one of the oil) and mix together on the back of your hand or on a mixing palette with a spatula.
Step 2
Wet your Beauty Blender so that it is damp, ringing out any excess water, and apply your foundation by using a stipple/ dabbing motion to apply the foundation to your skin.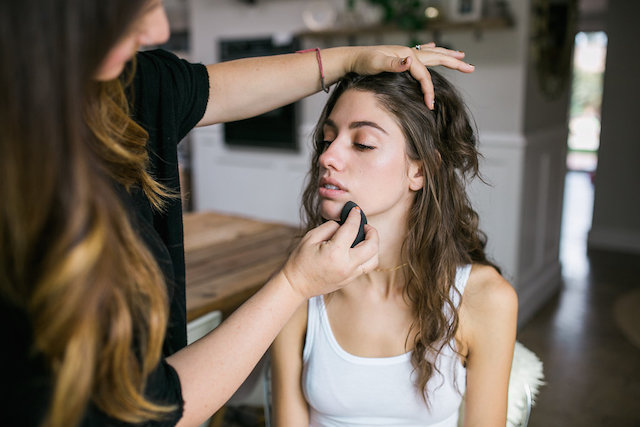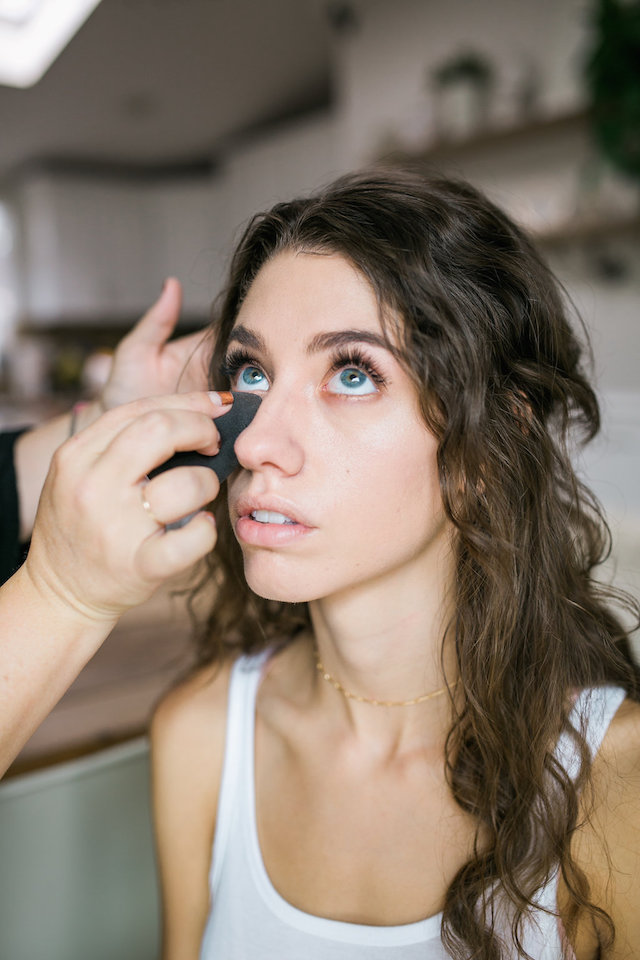 Step 3

Repeat step two to add a little color to the apples of your cheeks or your cheek bones using your favorite cream blush (I like mixing it in with a little foundation if you want just a flushed look). Flip the blender over to the clean side, and dab to blend in or smooth out the blush.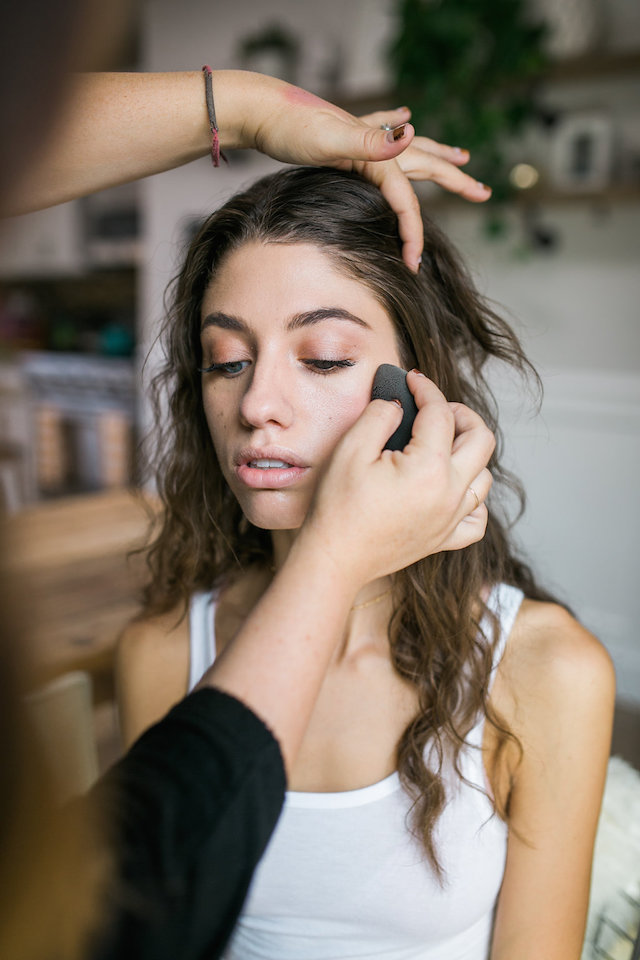 Step 4

Using Herbivore Coco Rose Lip Conditioner, mix it with a little of your cream blush and apply to your lips with a brush for a DIY tinted lip conditioner.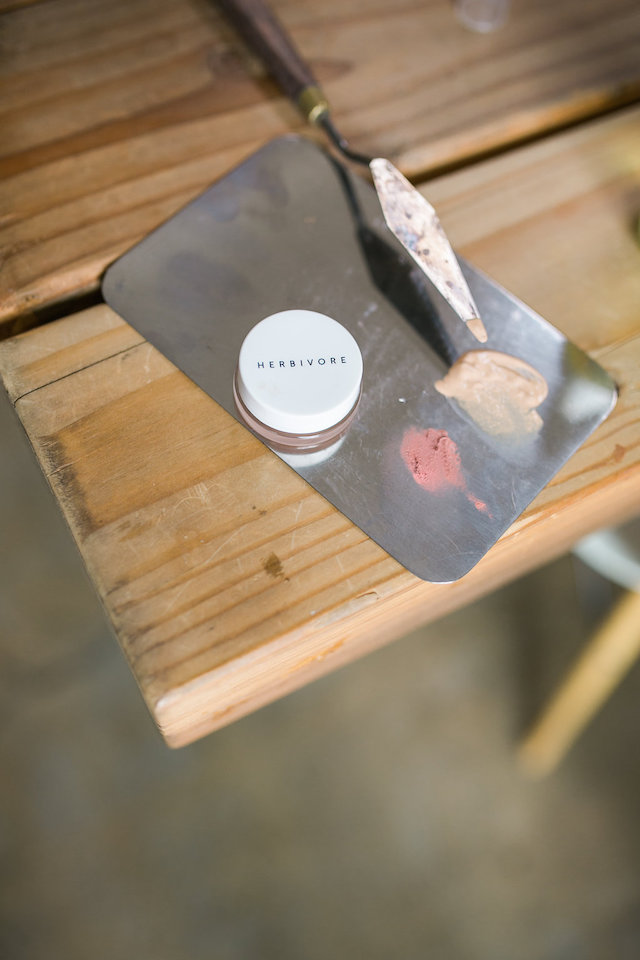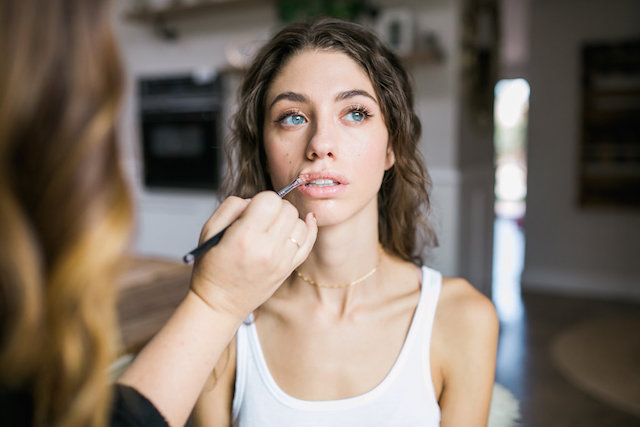 Step 5

Set your look using Herbivore Rose Hibiscus Hydrating Face Mist, by gently and lightly misting your face to leave your skin with a fresh and dewy finish.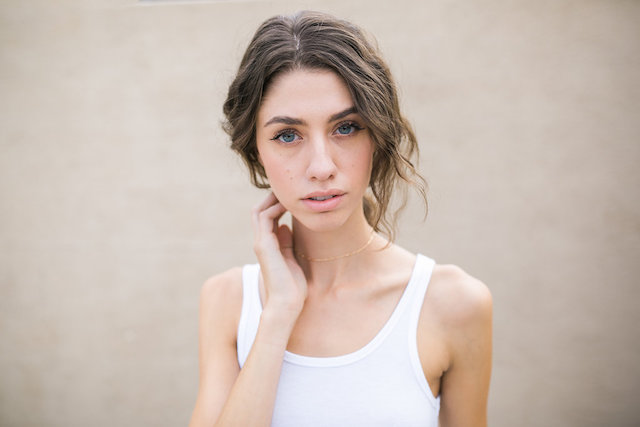 Hope you liked this quick and easy tutorial!  Thanks for sharing it with us Julia & Erica!!
xx
Jacquelyn