My dear friend Carissa is one talented lady.  Not only is she one of the best florists around with JL Designs, but she also owns The Daydream Republic!  The cutest accessory line for little ladies that I am constantly using for photo shoots.  She has everything from adorable Mickey Ears to wear to Disneyland to hats, jewelry, purses, you name it!  Her daughter Avalon is her muse and the stylist little lady I know.  Avalon even inspires me with her amazing wardrobe!!!
Today we are featuring all of Carissa's adorable goodies for Halloween and Fall.  Trust me people, it's not too late to surprise your little lady or friend with a cute Halloween treat!  Plus, these accessories work on adults too!  I've worn her bows and ears multiple times!!  Now lets take a look at this amazing collection with all of these little cuties modeling.  PS, 1011 Makeup killed it on the hair and makeup for them and they're all in Avalon's wardrobe… I wasn't lying when I said it's inspiring, ha!
Photos by the talented Corrie Lynn Photography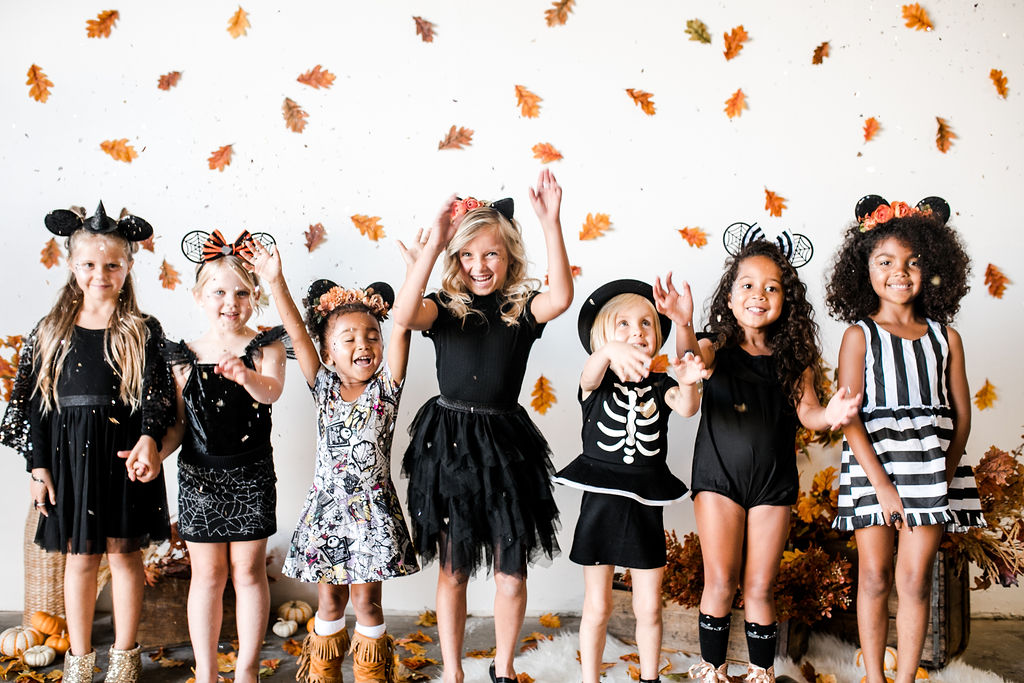 I am obsessed with all of her Halloween cuteness!  If I had a girl…  but one of my favorites has to be these Mickey ears with the witch's hat!!  And the hair style 1011 Makeup did on Miss Blakeley is just amazing!!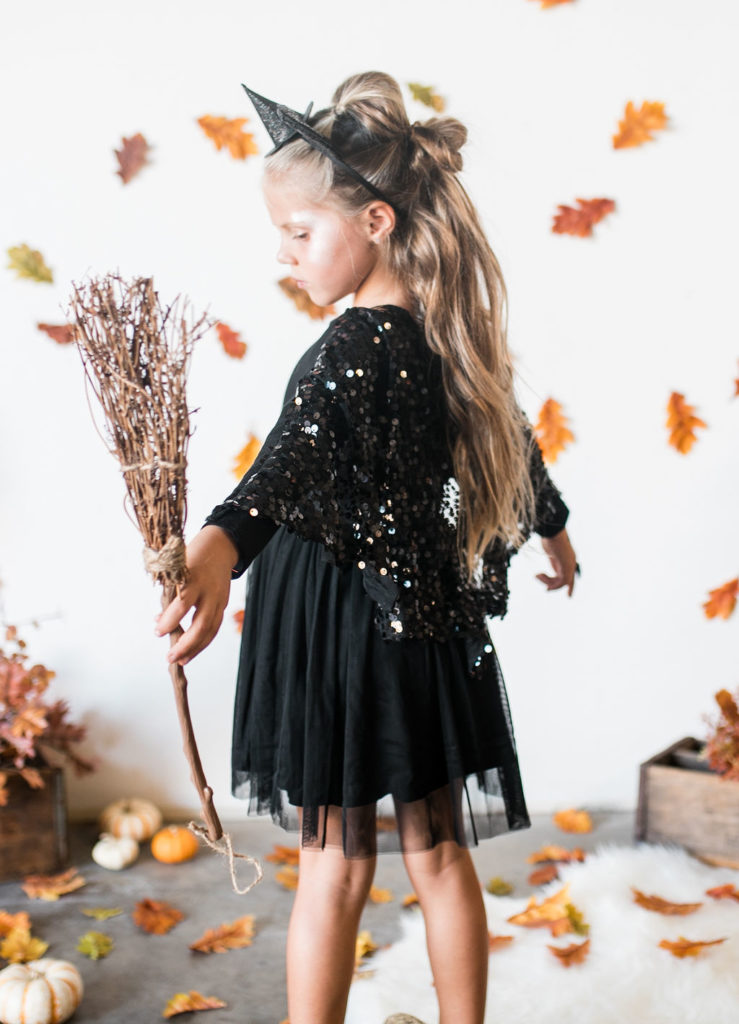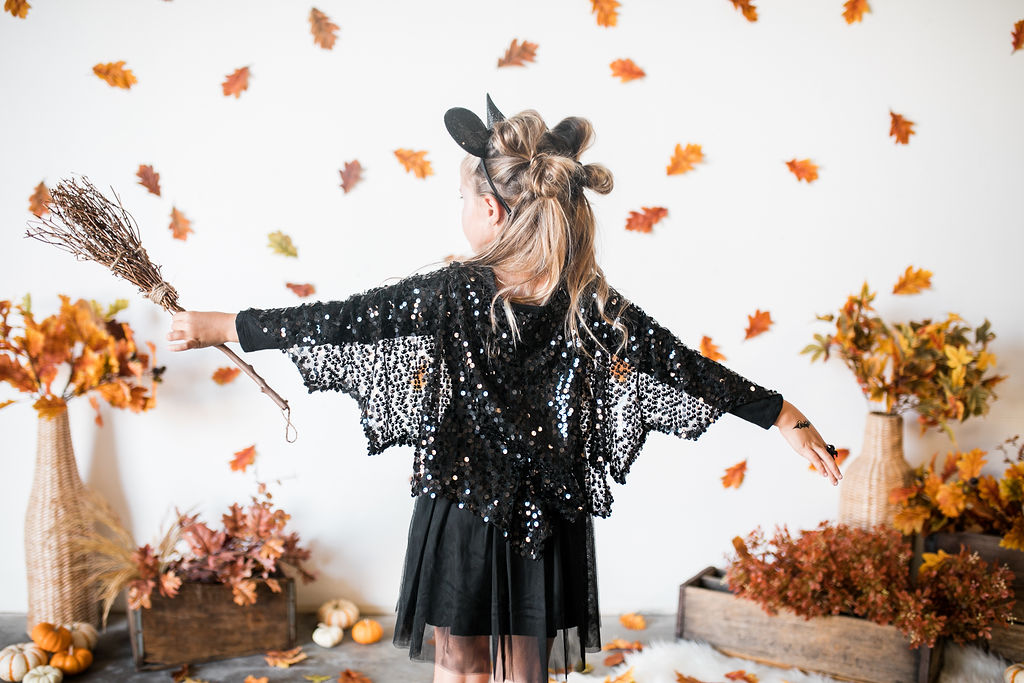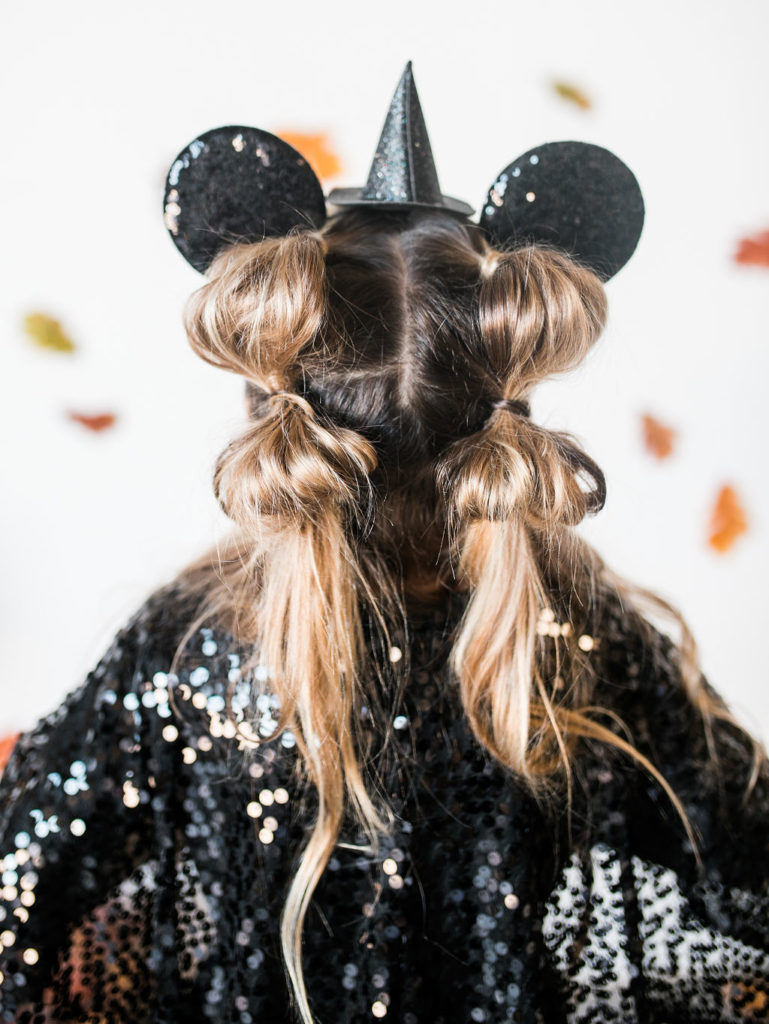 Here's a little bit from Carissa….
How did you decide to launch The Daydream Republic?
I made a pair of floral bunny ears for Avalon 2.5 years ago and people went crazy for them.  I knew there was an audience out there for whimsical accessories that made kids feel like every day is a celebration!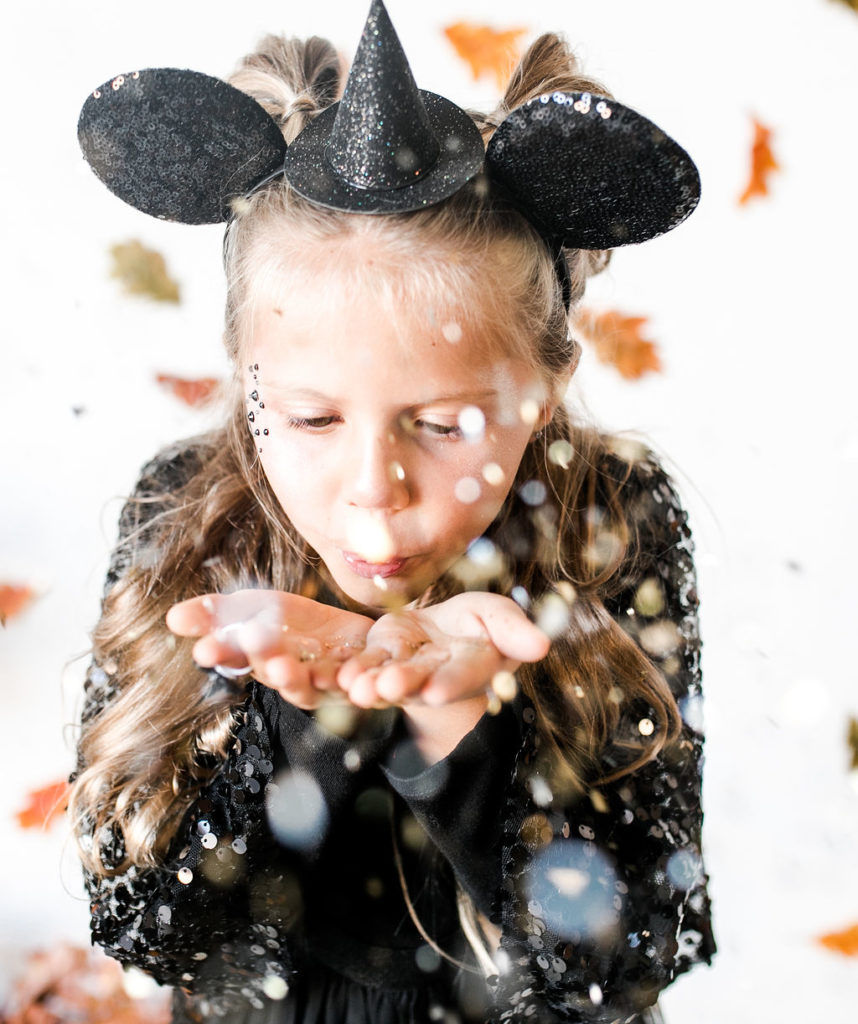 How cute are these kitty ears?!  Carissa also carries the adorable rings, so fun for Halloween, right?!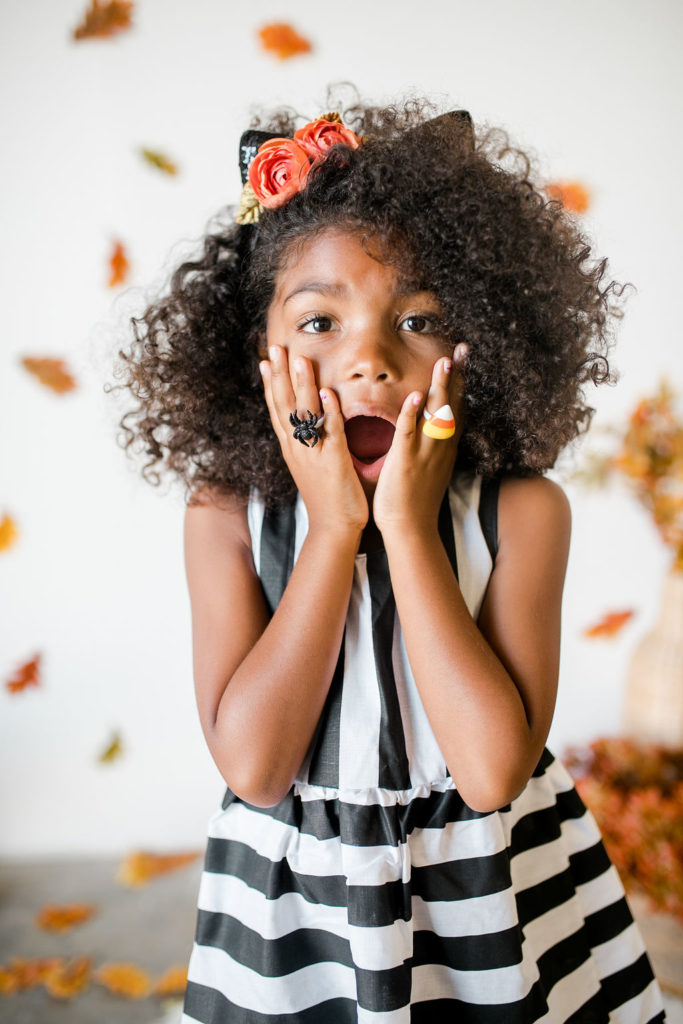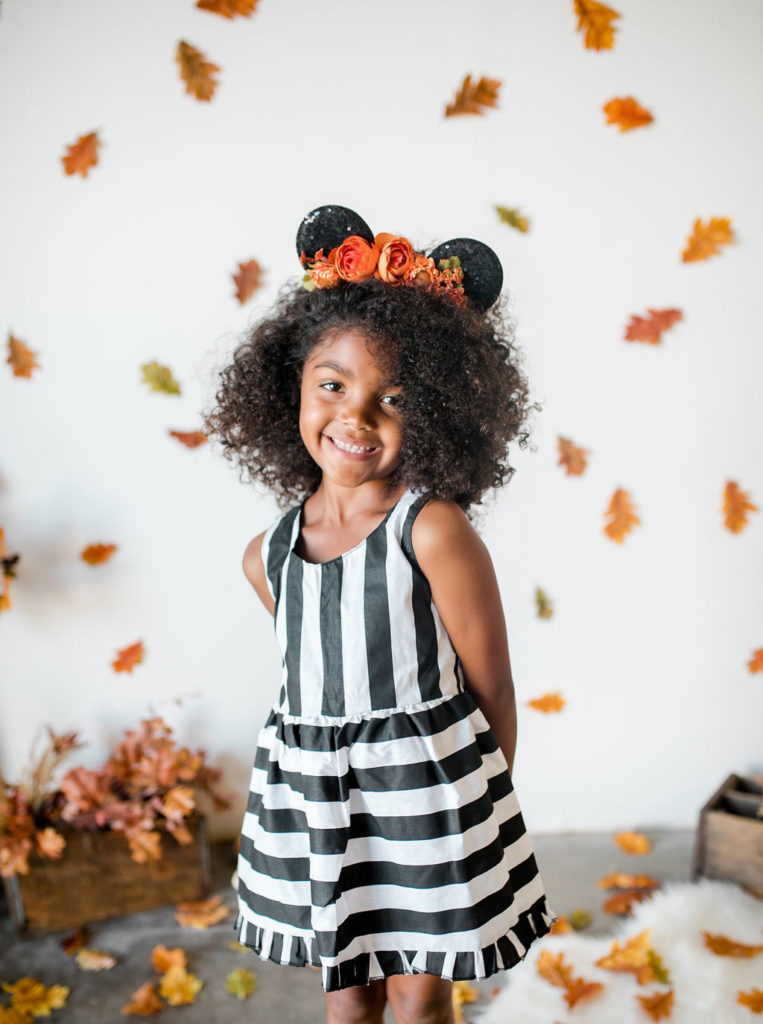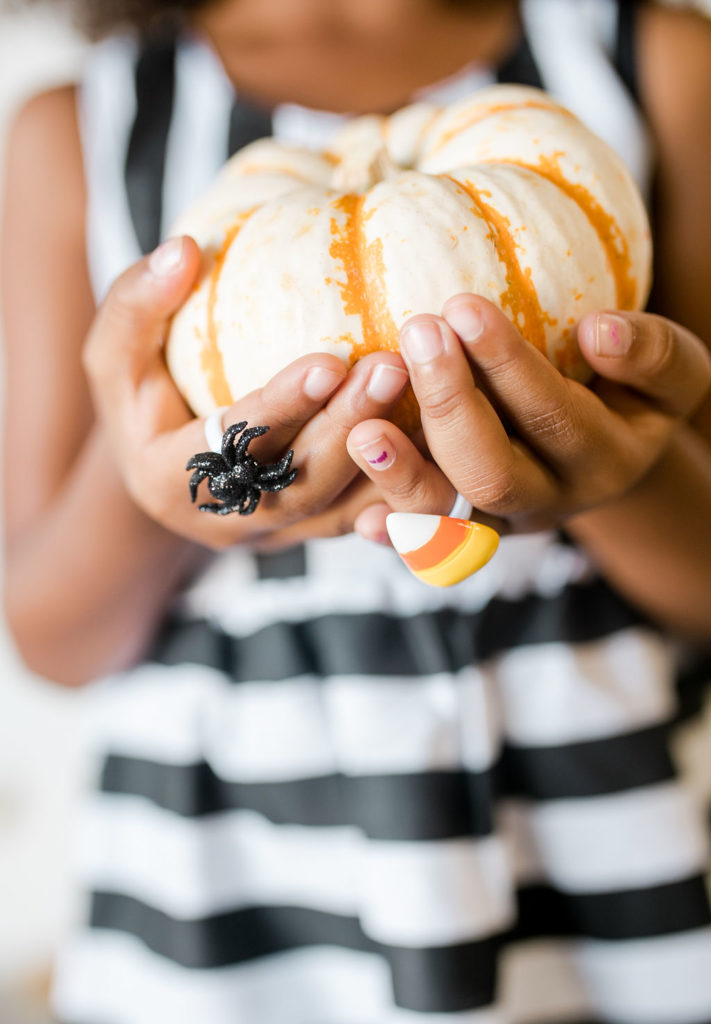 We love everything you created for Halloween!!  Can you pick a favorite??
Our spiderweb mouse ears are a favorite because who doesn't love Disney?!  And our floral kitty ears are always a hit because flower headbands with ears have kind of become our signature pieces….I think because of the fact that I have spent the last 15 years as a floral designer and the girls who help me make the headbands are also florists, we definitely have an eye for textures and color combinations when it comes to silk blooms.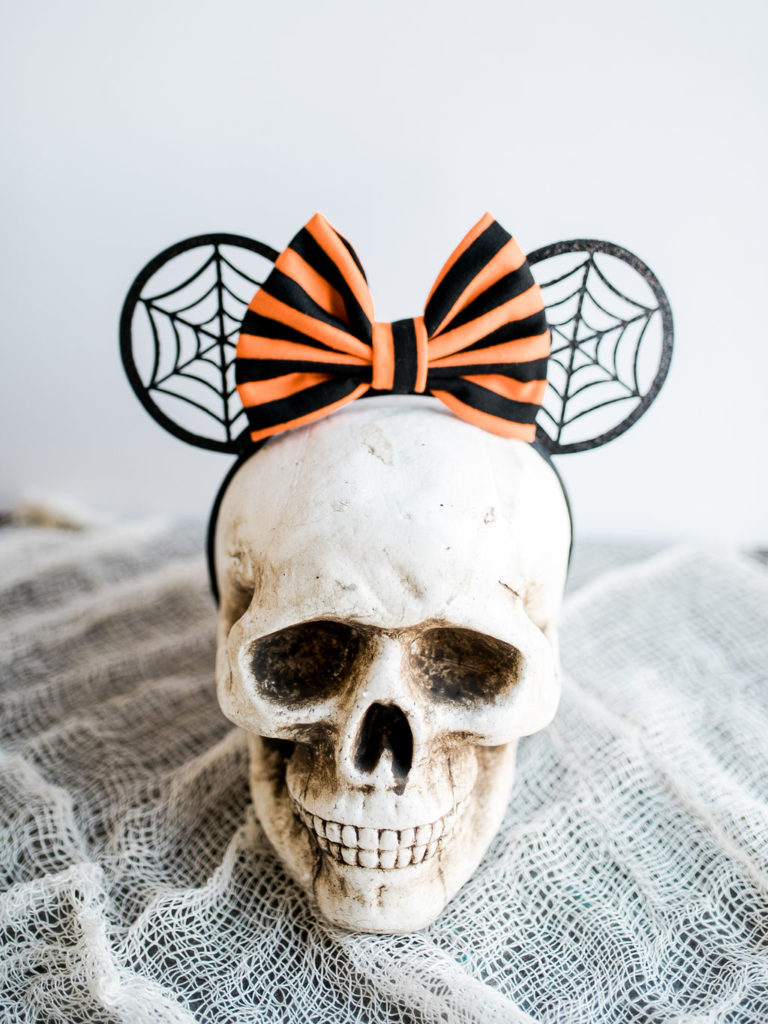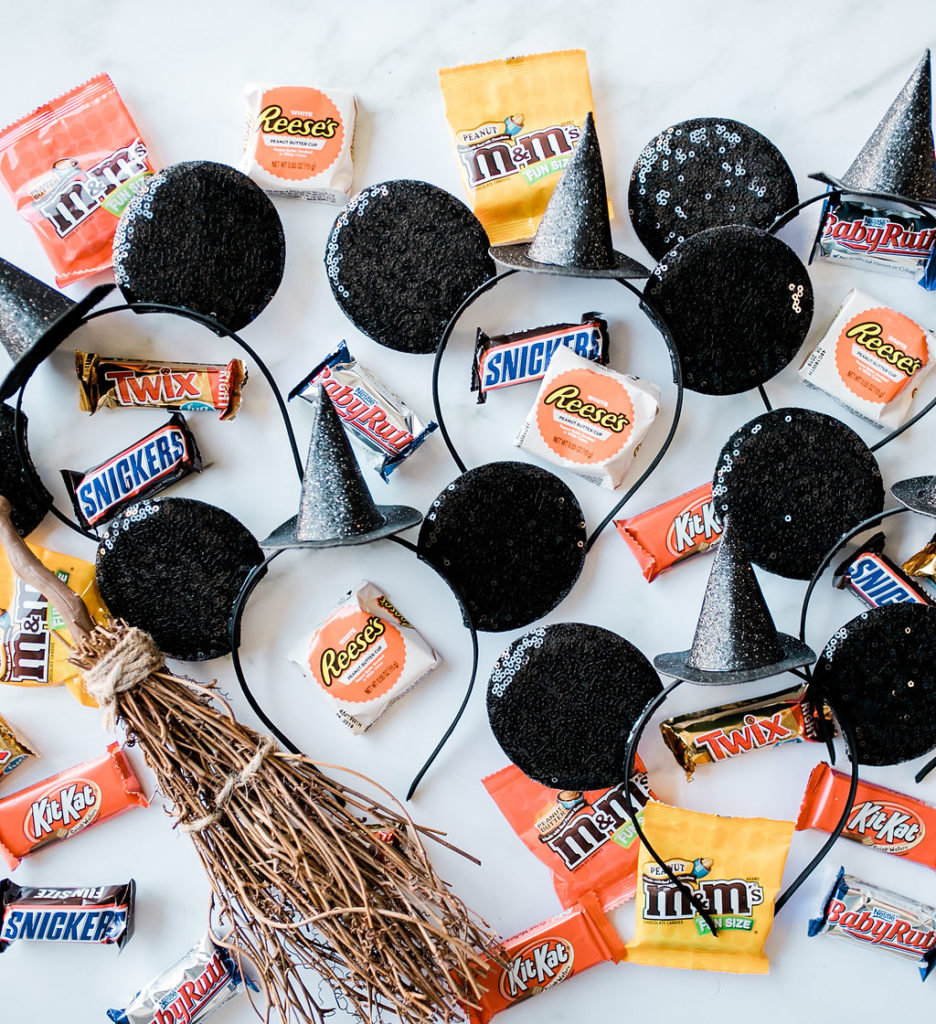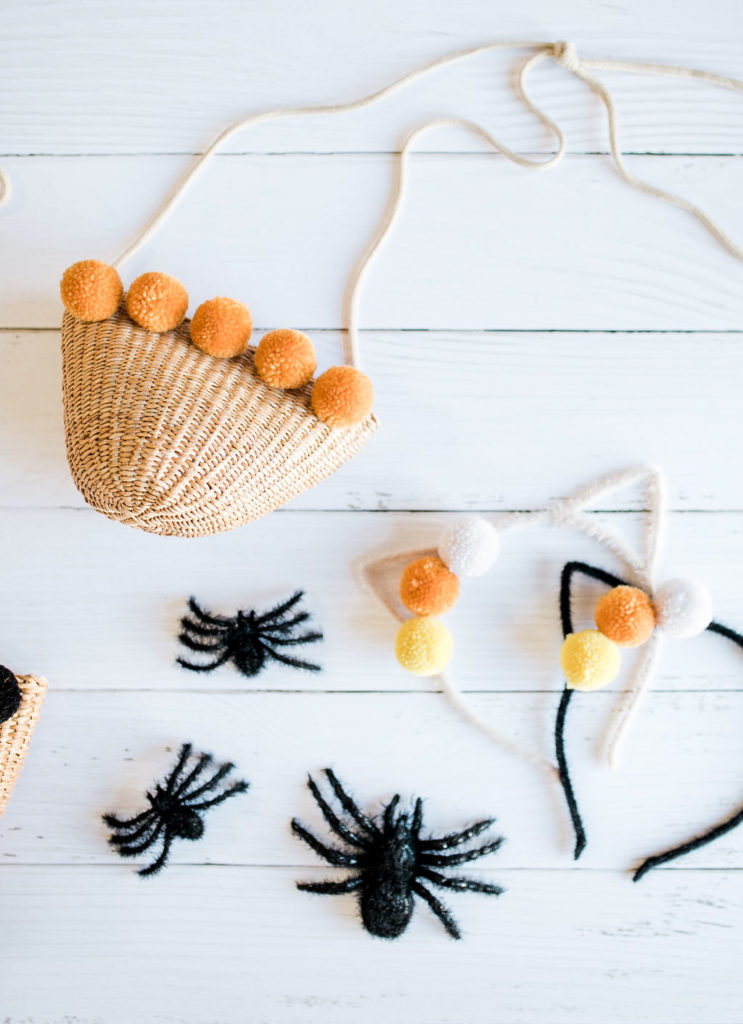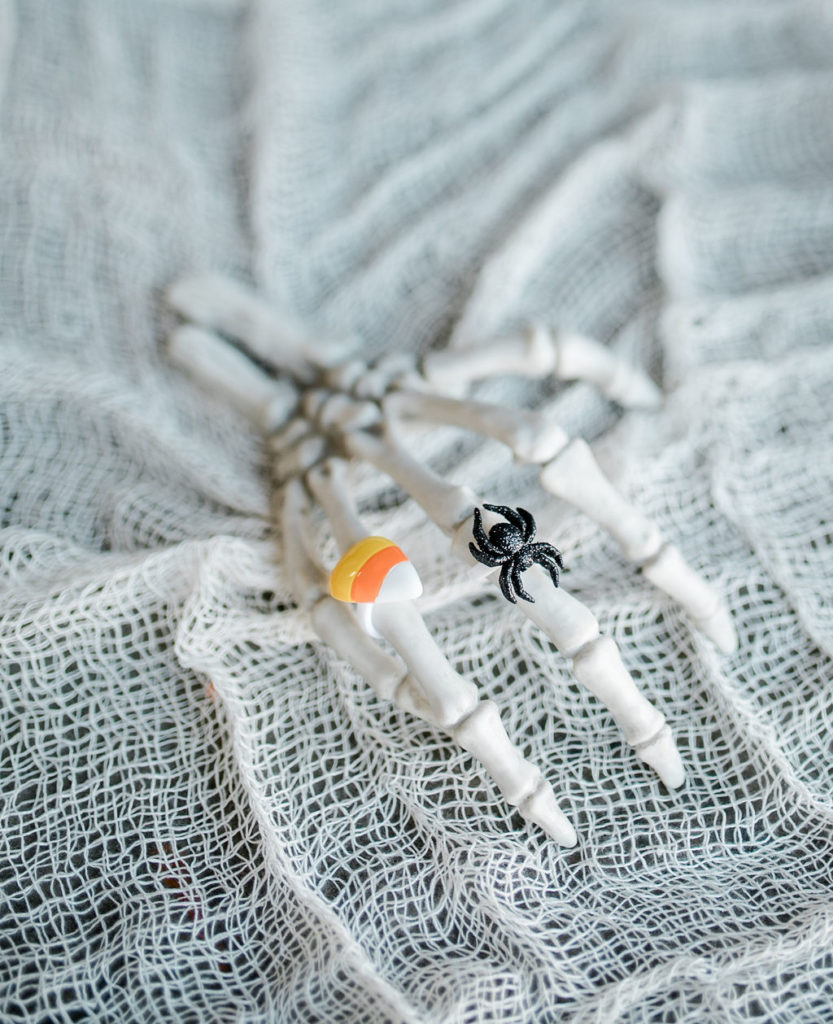 Where do you get inspired for all of your handmade pieces?
I think overall, the Daydream Republic vibe is playful, girly and fun!  I draw inspiration from so many things – wedding florals, vintage illustrations, women's fashion, California, children's dolls – the list goes on…lately I have been majorly crushing on Japanese cosplay fashion – the colors, the ruffles, the youthful energy…everything is so feminine and over the top!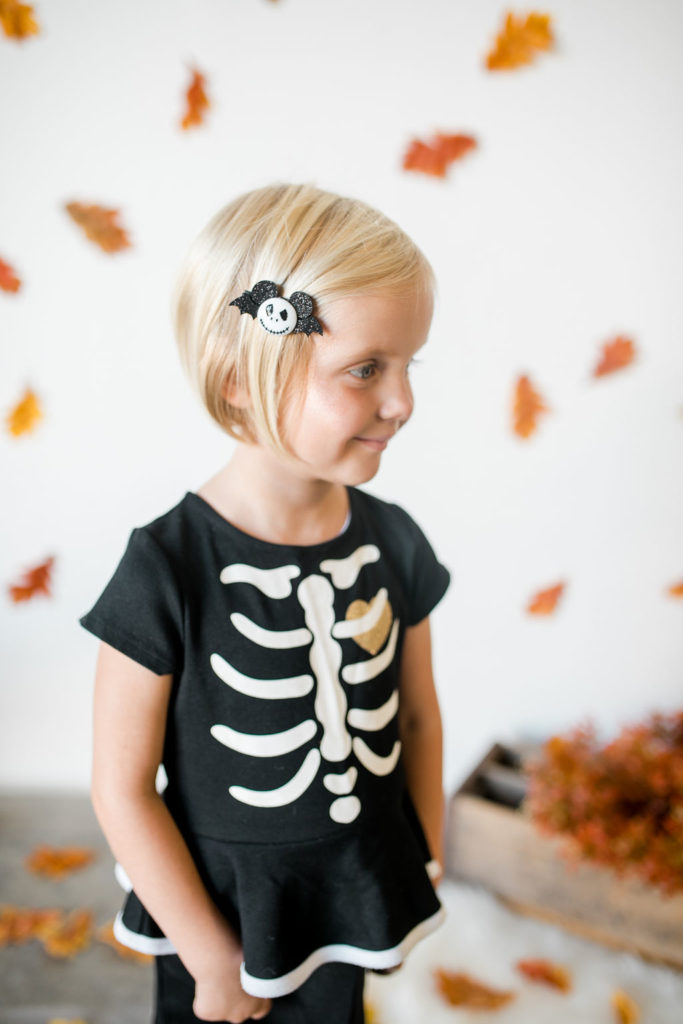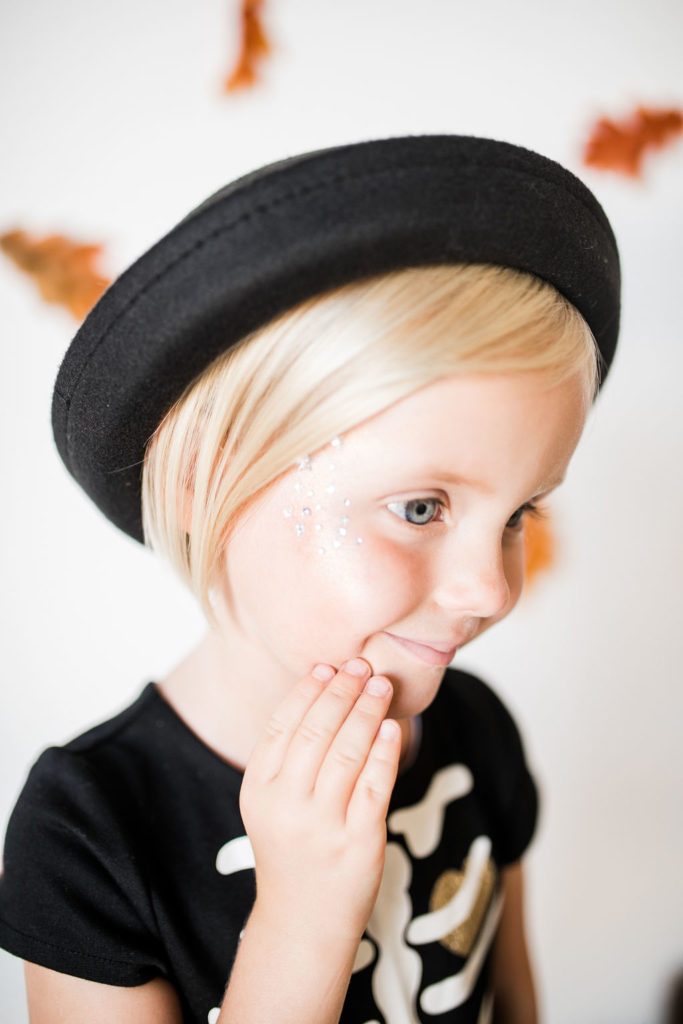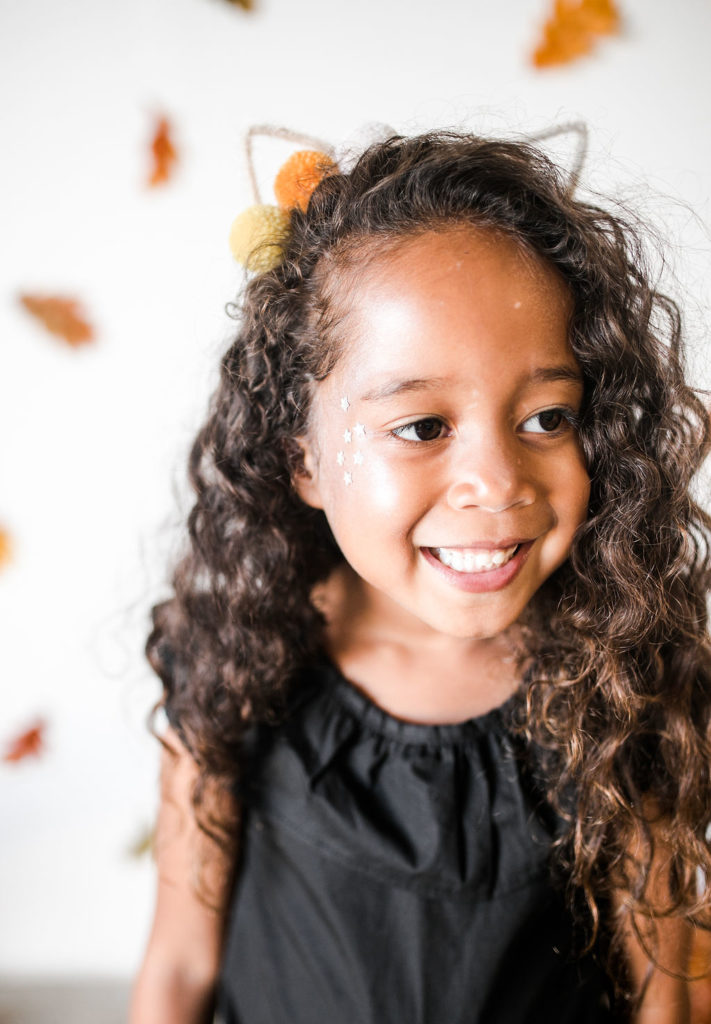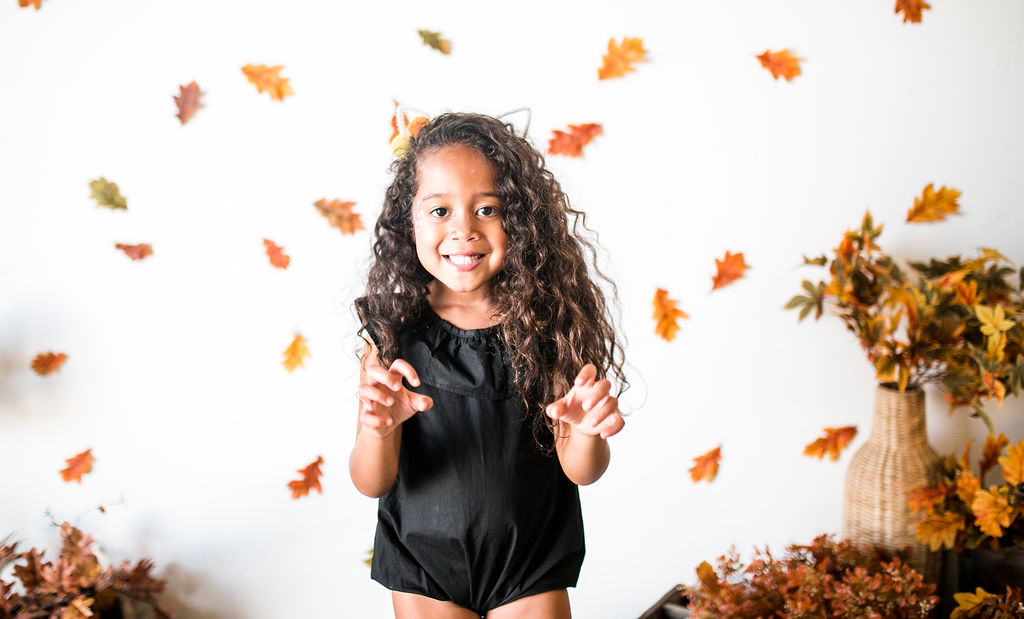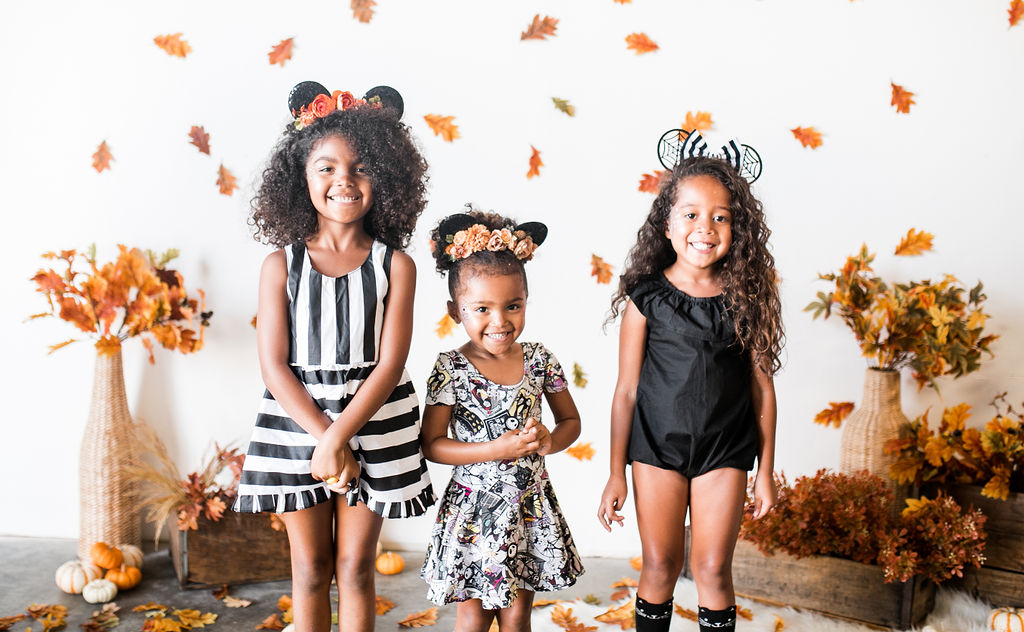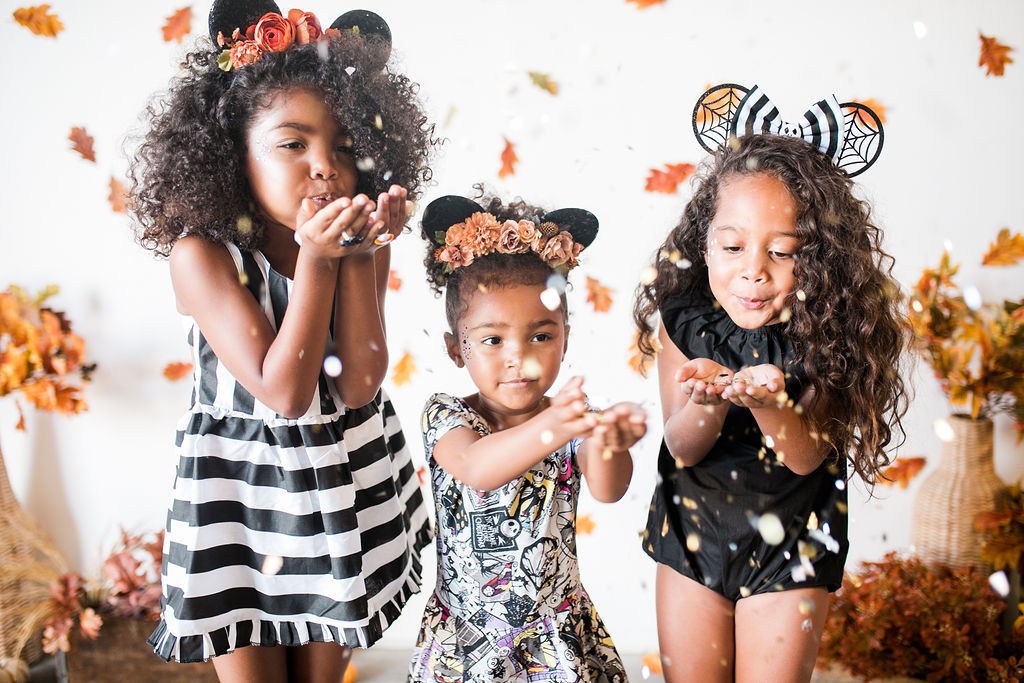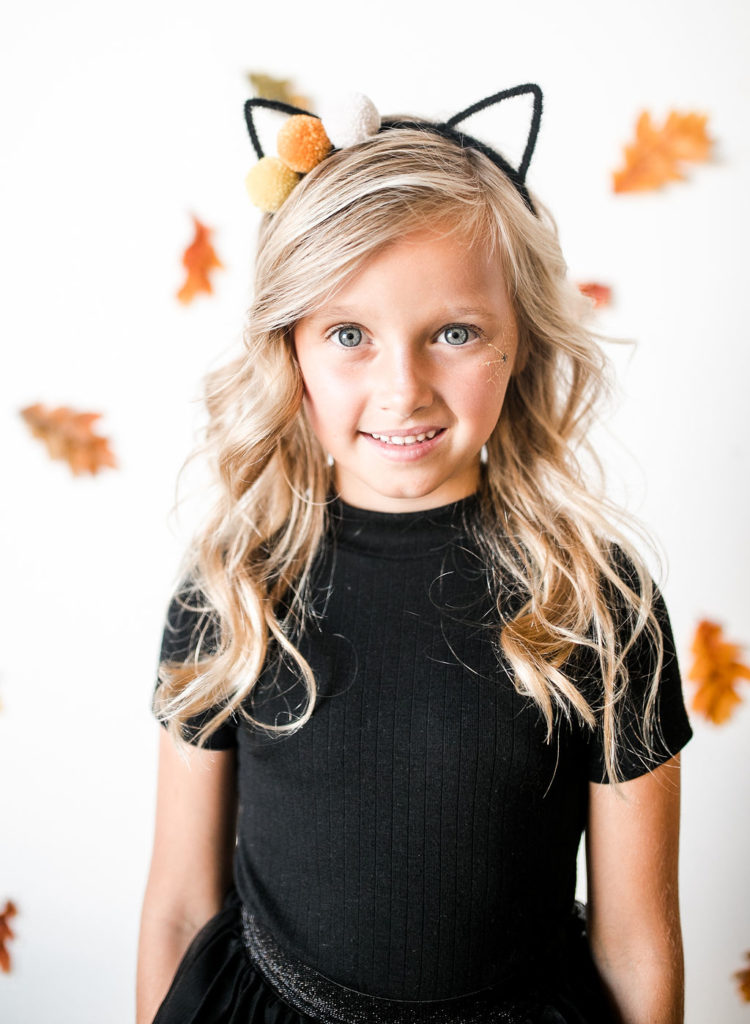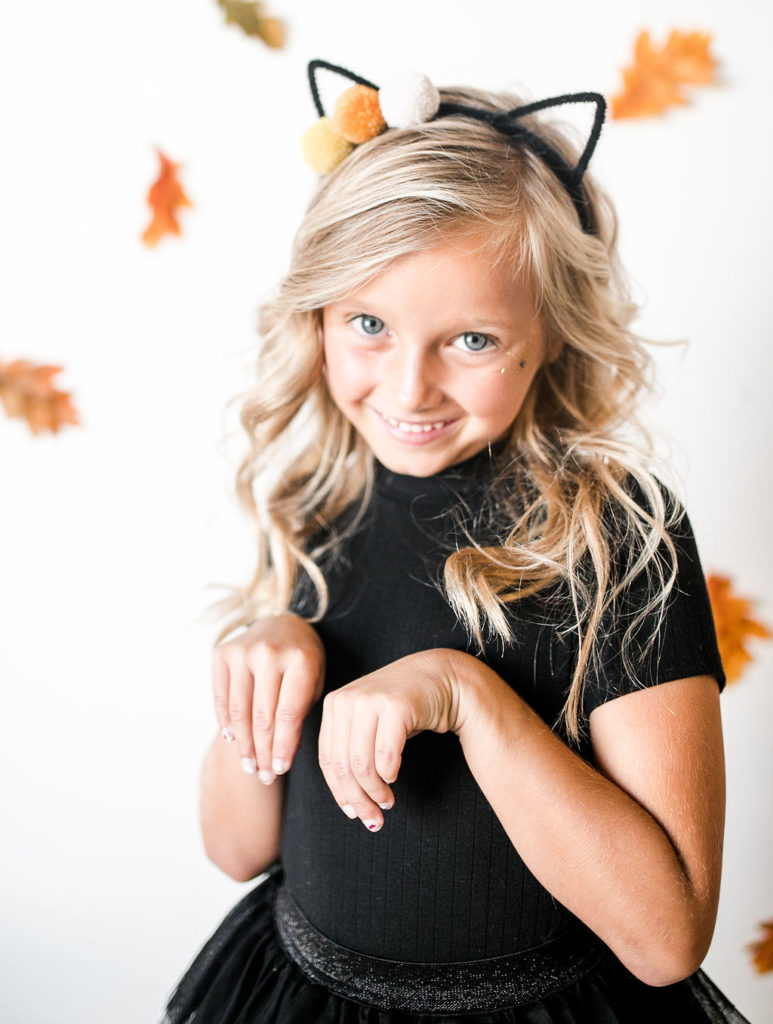 Your daughter Avalon is your muse, talk to us about how she inspires you…
Avalon is definitely into anything sparkly, whimsical or colorful so I often find myself asking her what she likes when it comes to what I carry in the shop…if she likes it then I know it's a winner!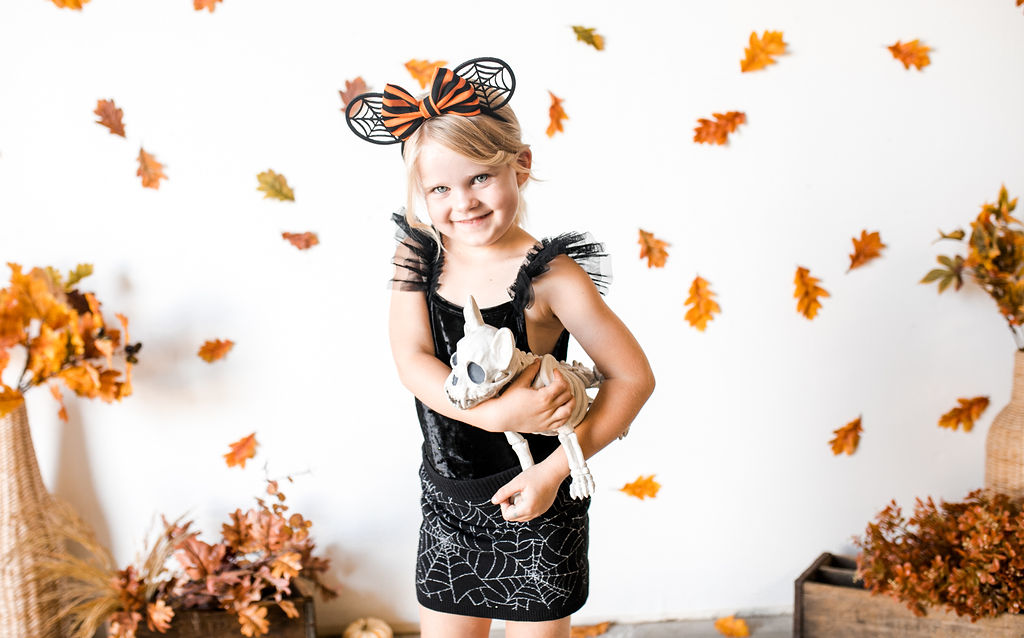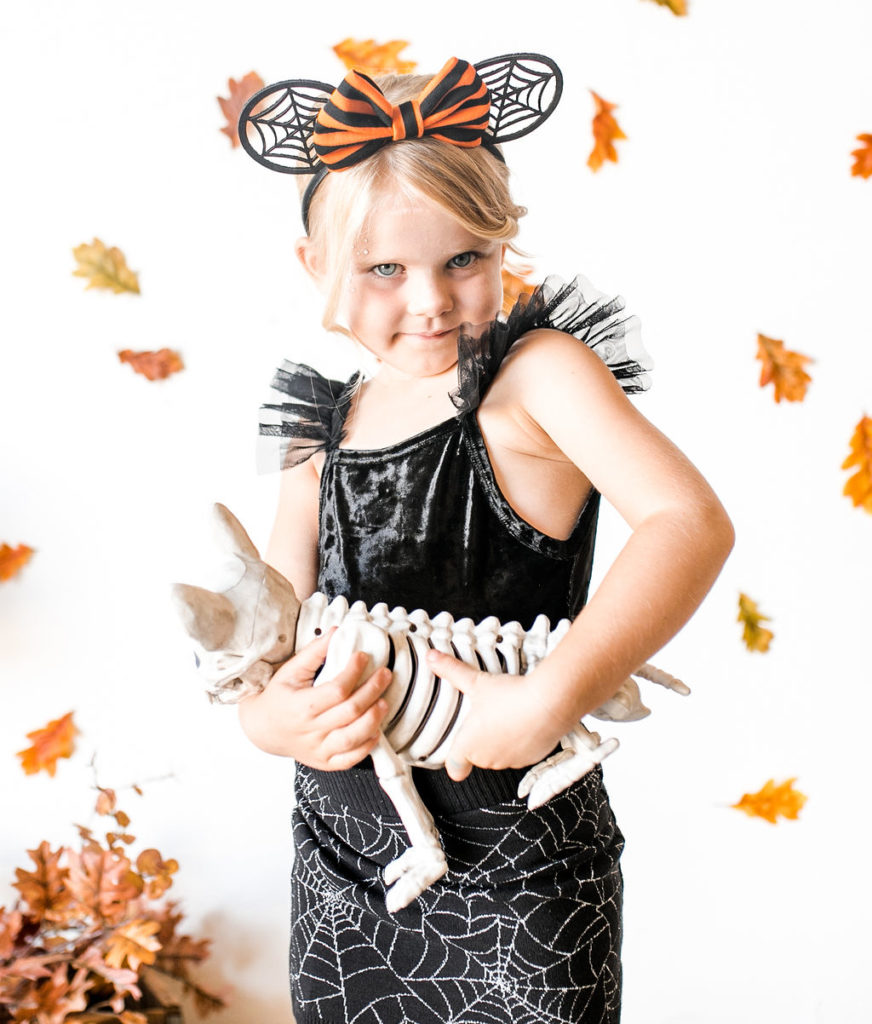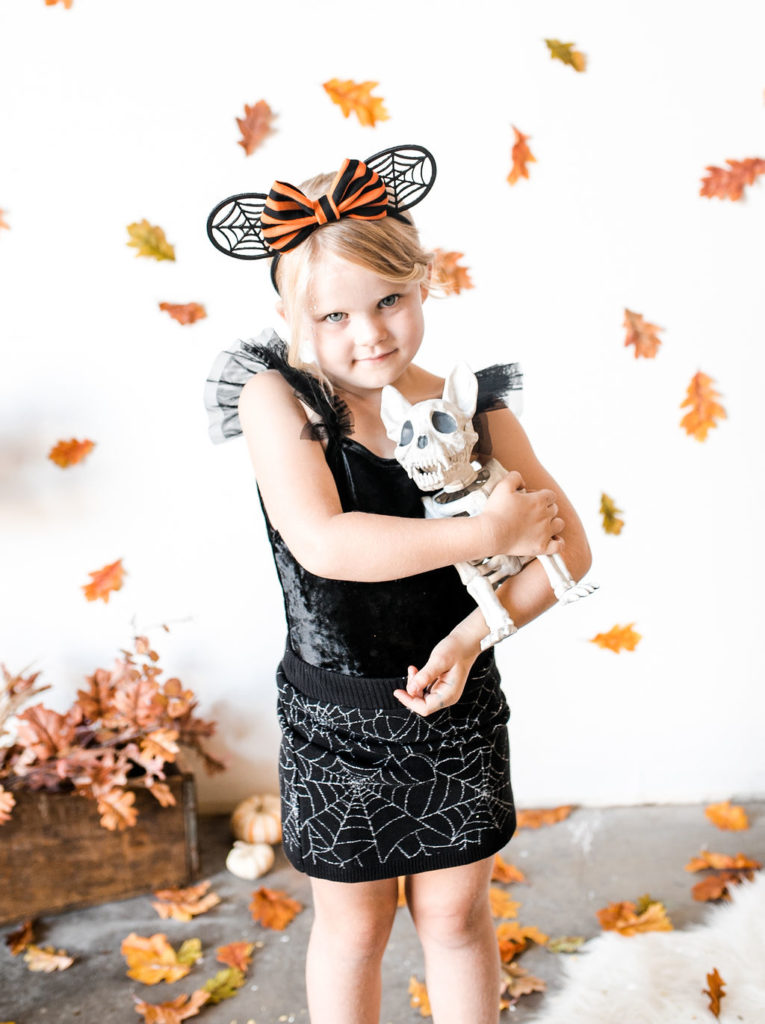 Now for all the pretty Fall goodies!!!  So much cuteness you guys!!!

Blakeley killing it again looking like an adorable little stylish spy, ha!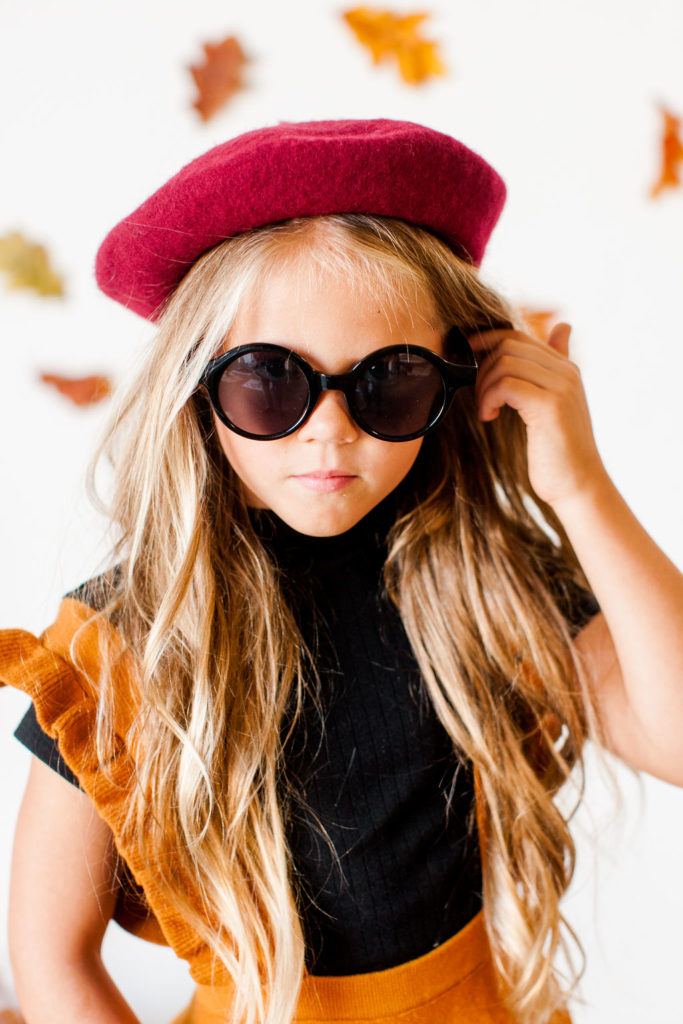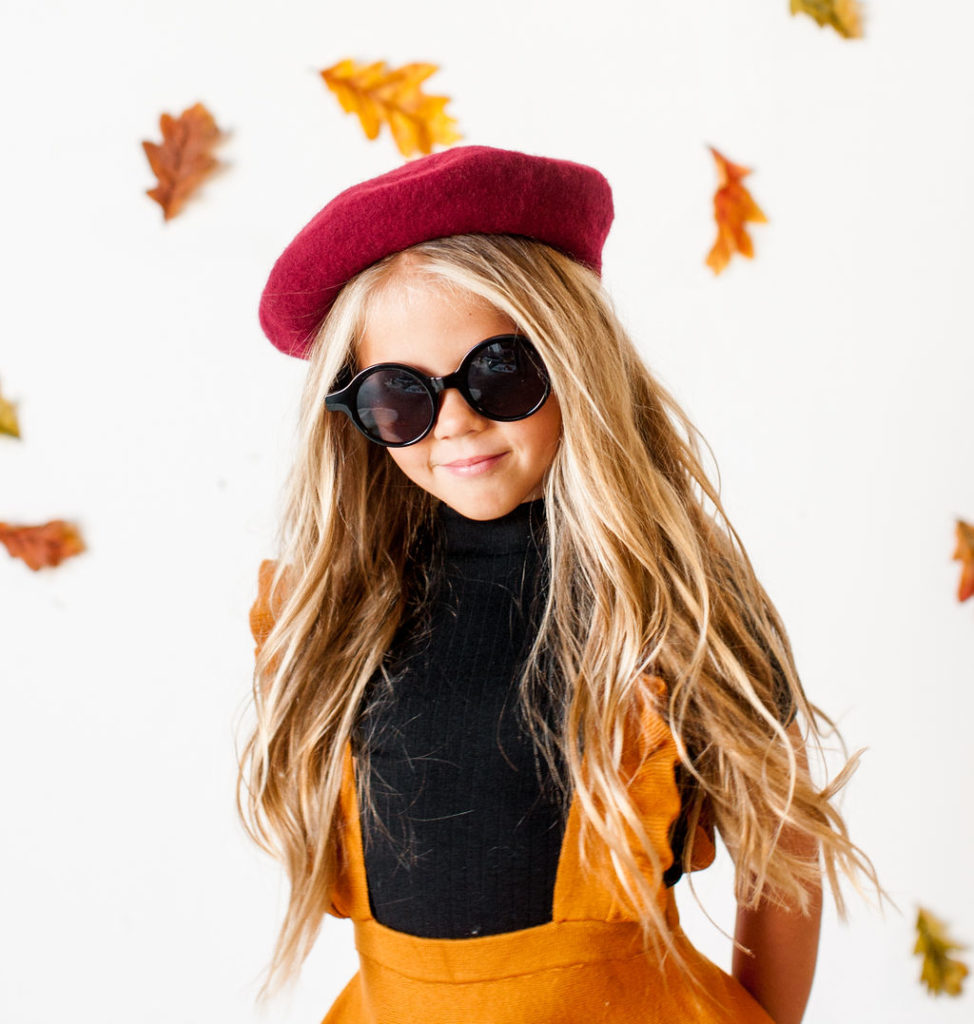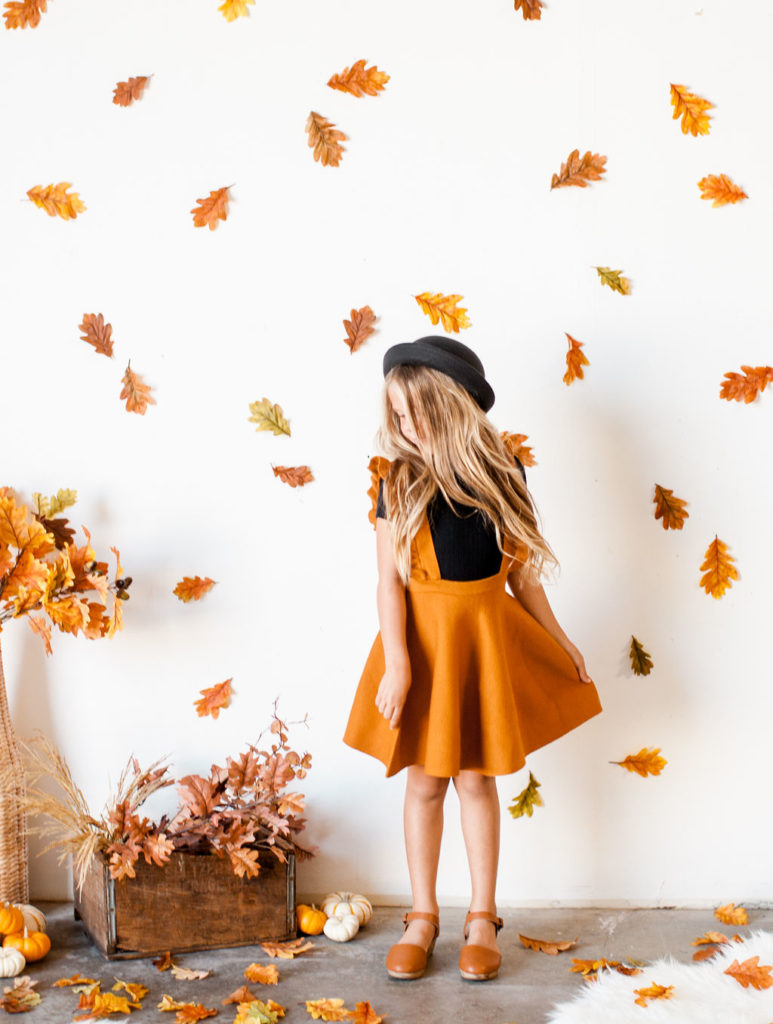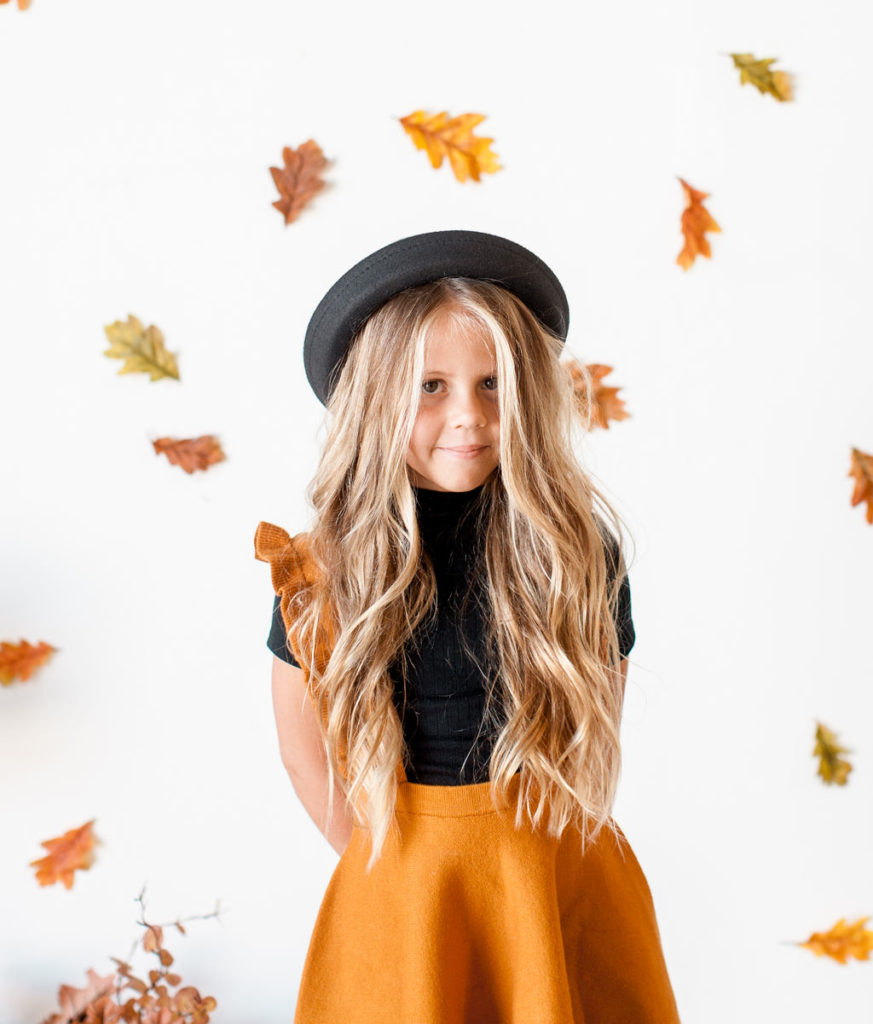 What are some of your favorite pieces in your collection for Fall?
Oh gosh it's so hard to choose!  I have to say, the berets are gonna be such a staple for this fall and winter season…we have them available in 5 colors (burgundy, cream, black, gray, tan) with red and emerald green launching soon for the holidays!  Our plaid and gingham bows are also a favorite and are the perfect touch for a Thanksgiving outfit…oh and I'm obsessed with our pom straw purses and new shades of flower sunnies (cream and clear)…I told you it was hard to choose haha!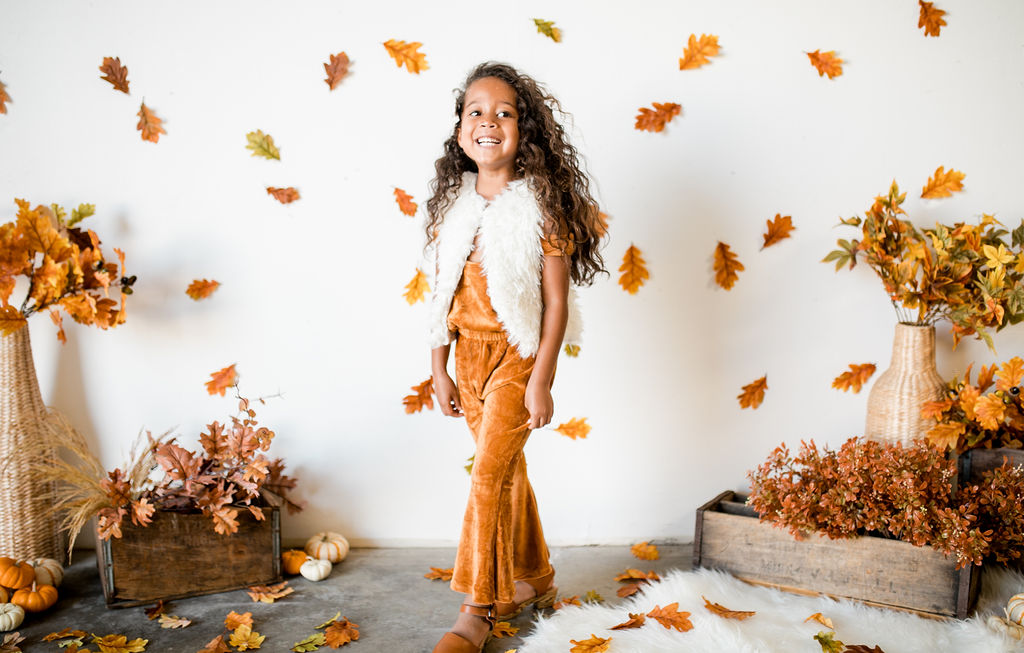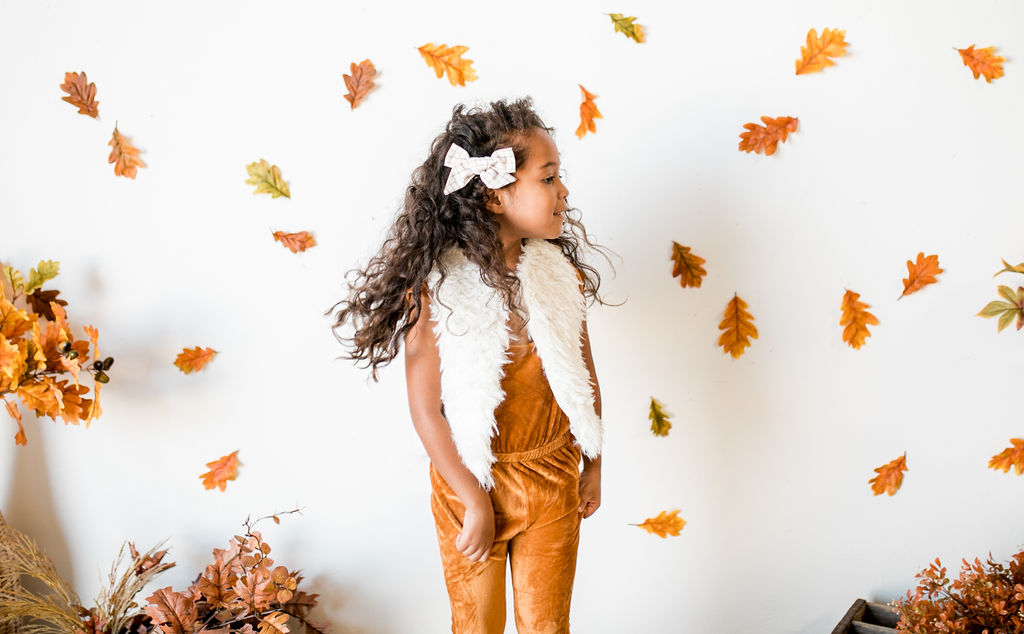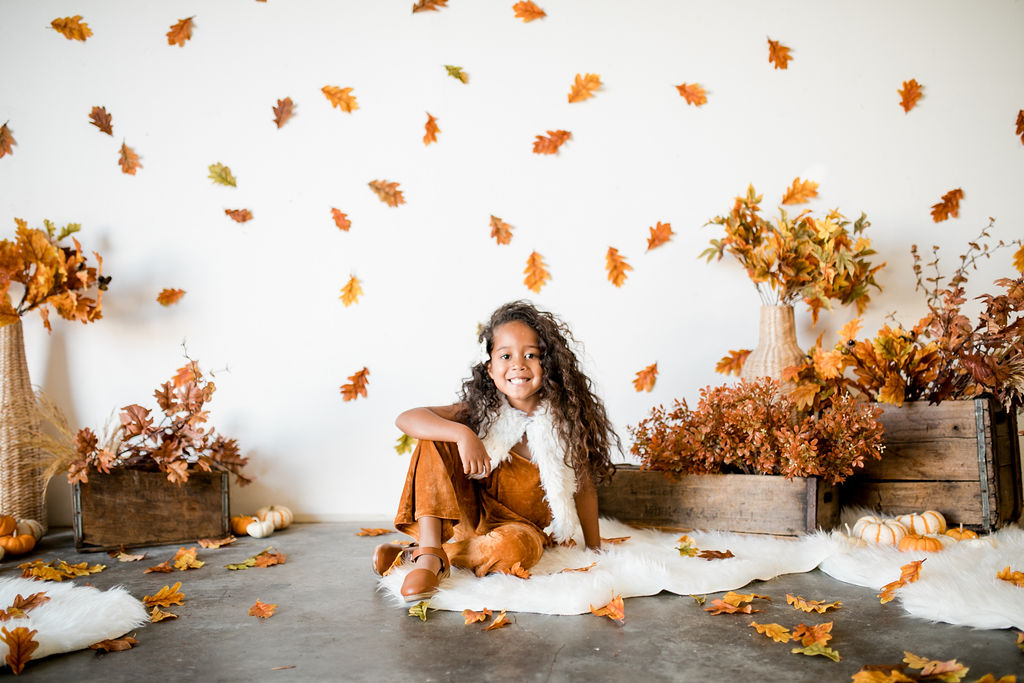 Don't you love all of these Fall colors?  Carissa does such a great job styling these girls!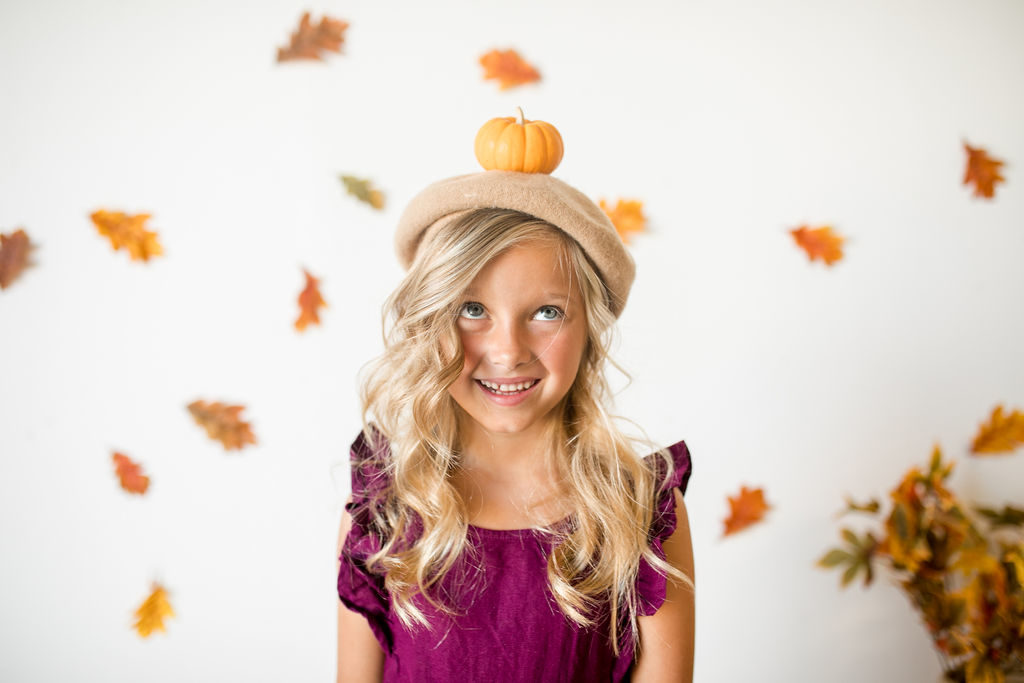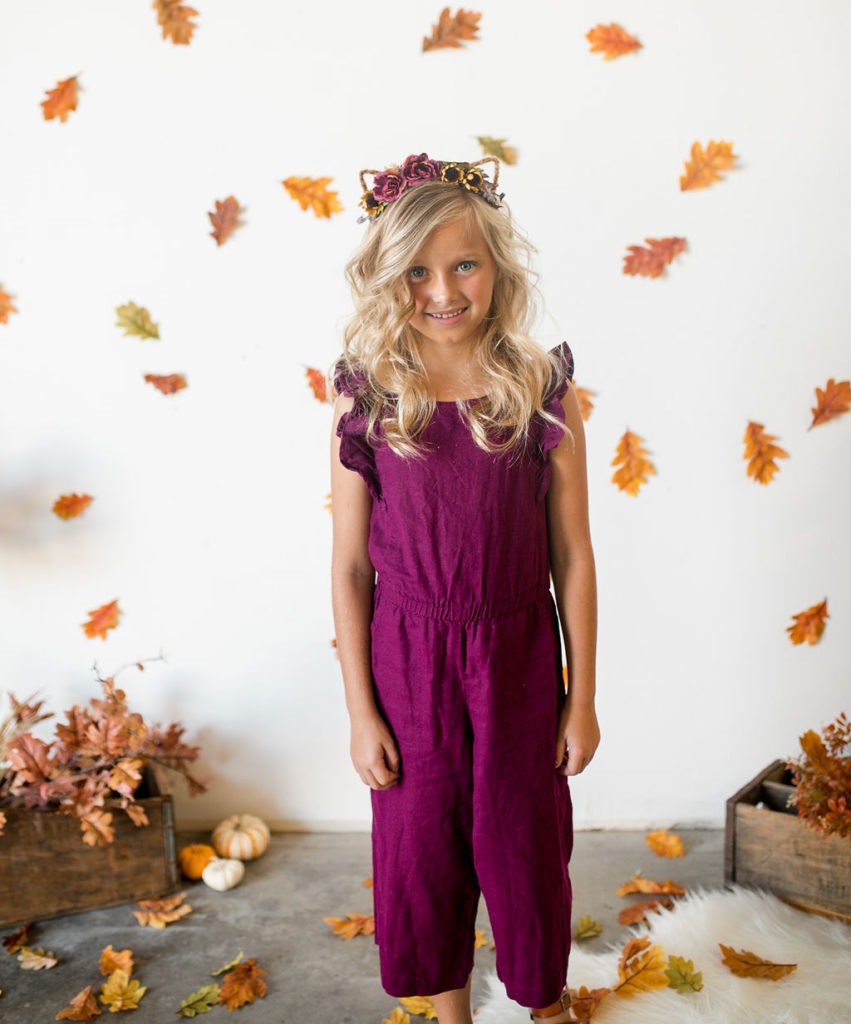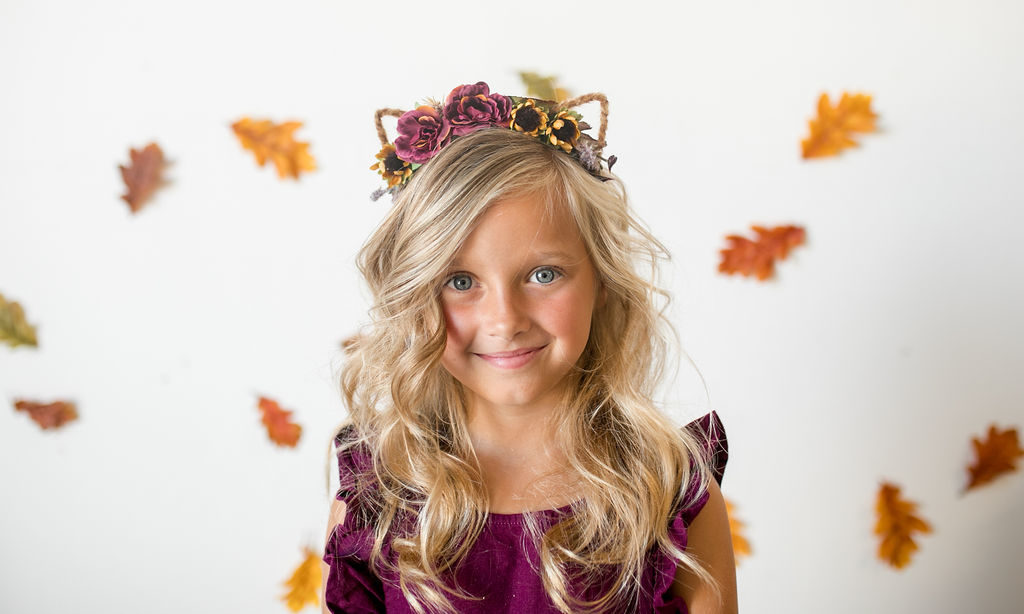 What do you have in store for us this Winter?
SO.MANY.THINGS. :)  Our floral mouse ears and reindeer antlers in all shades of holiday colors, a whole new line of velvet bows, buffalo check and candy stripe bows, velvet scrunchies, new beret colors, wool boater hats, velvet turbans, peppermint swirl rings and ruffle ankle socks!  Can't wait to share everything – the new collection drops November 1st :)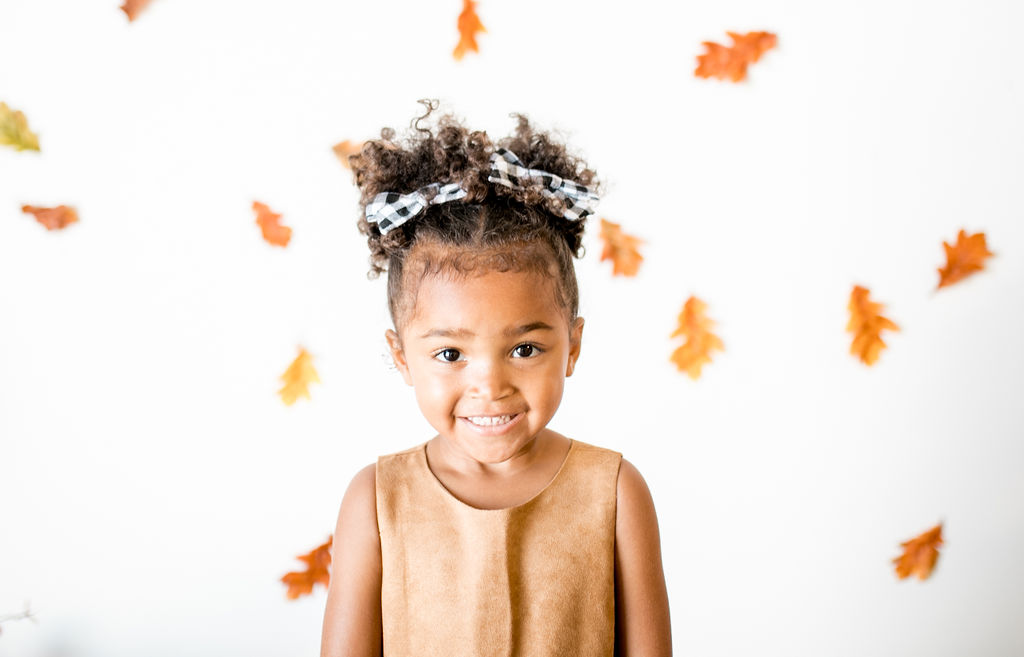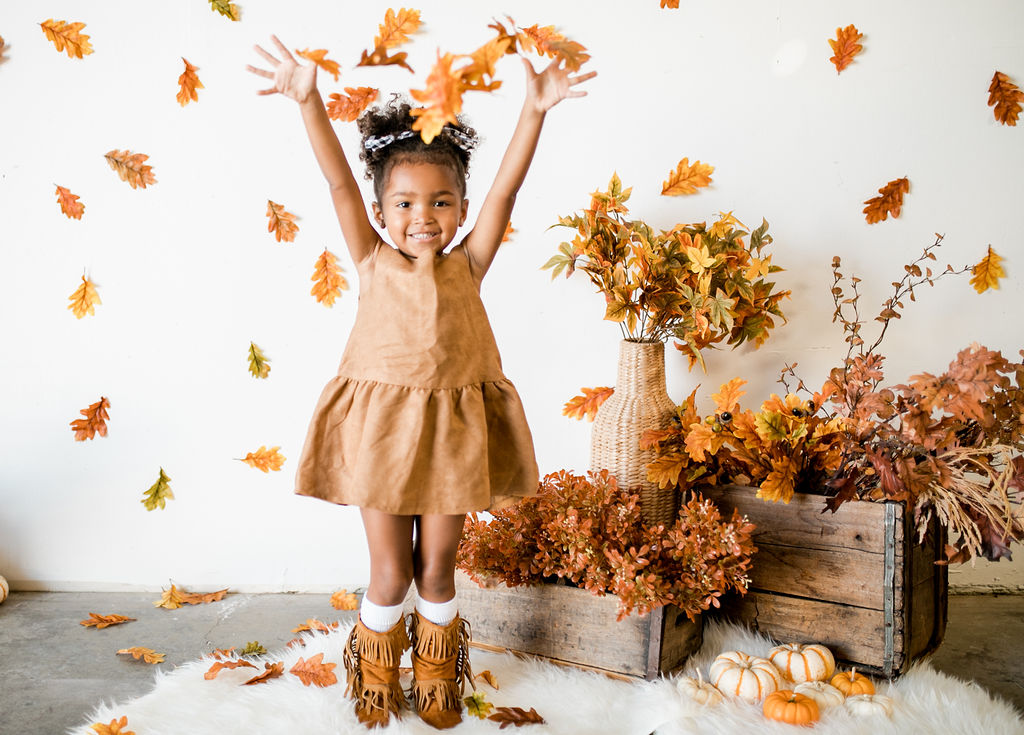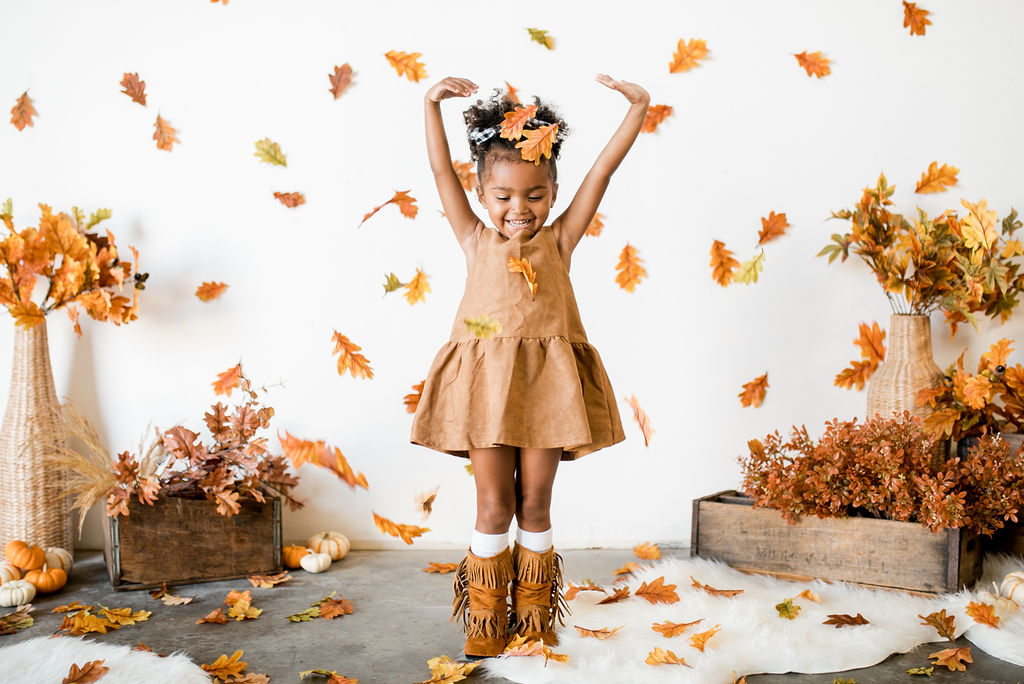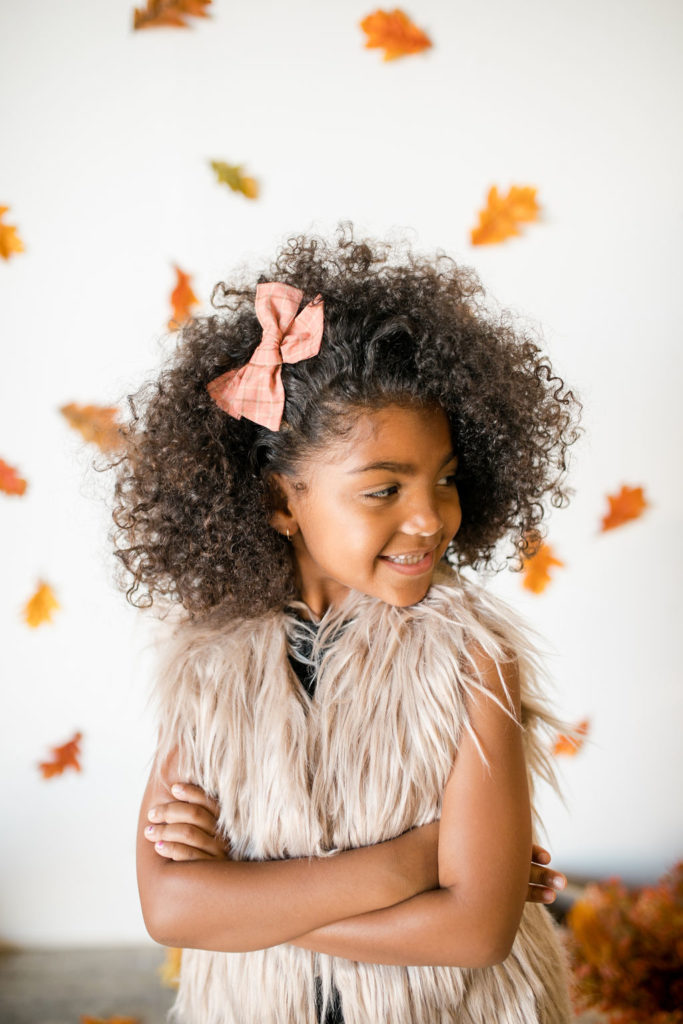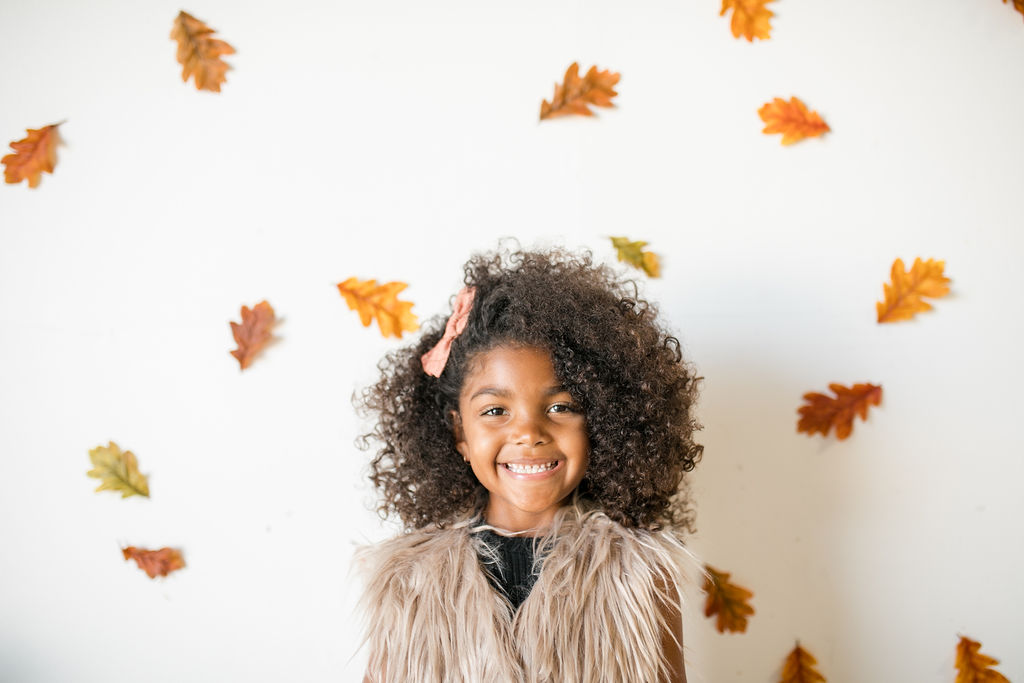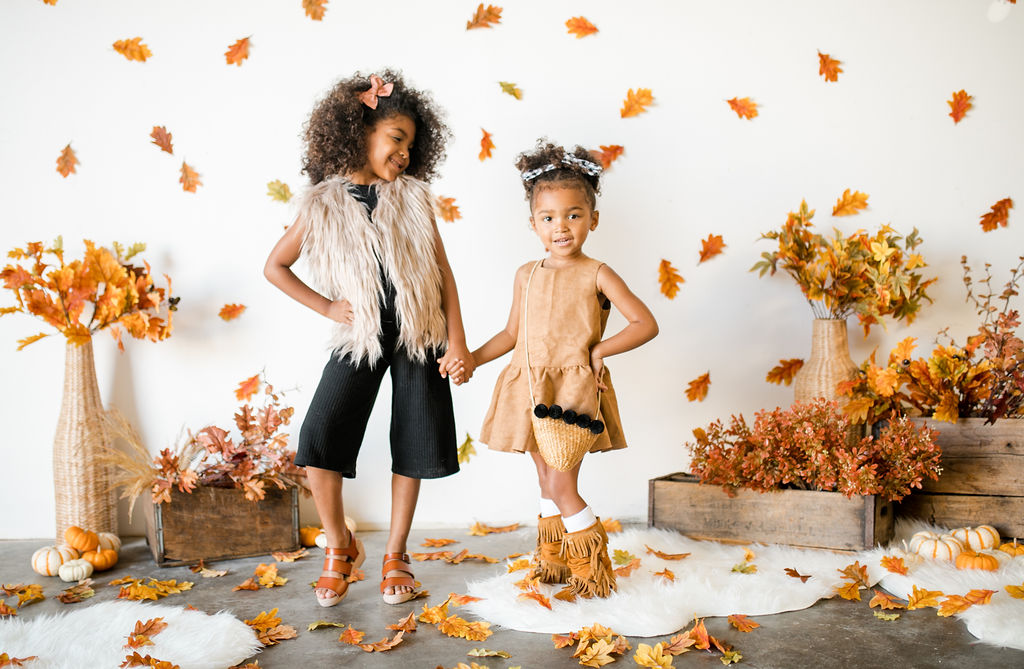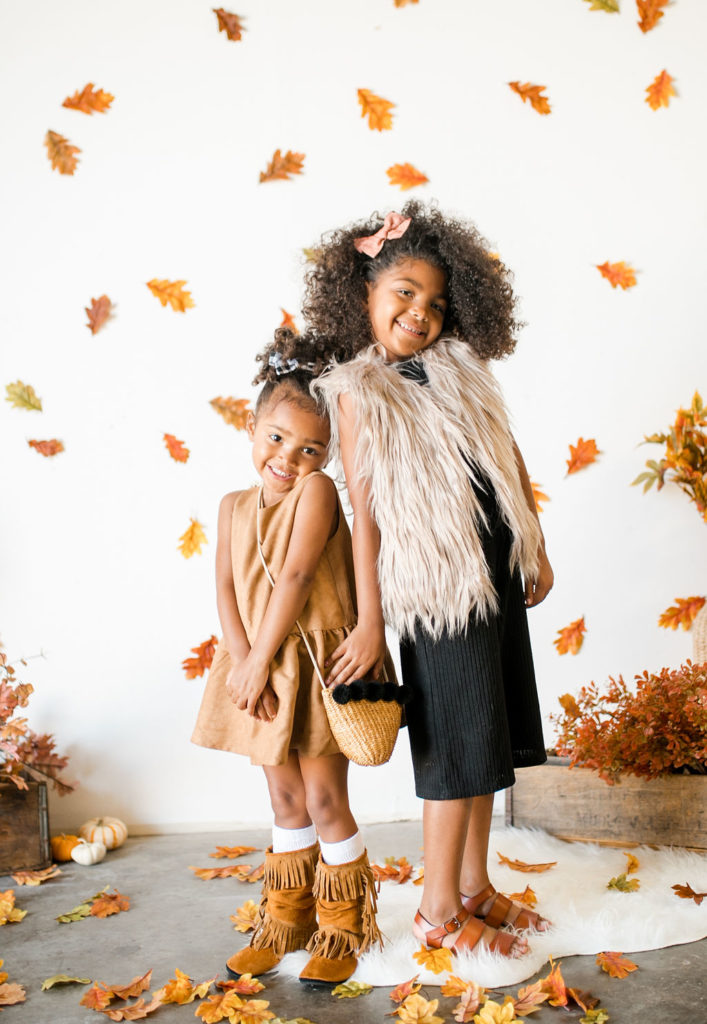 How fun is this pom pom purse?!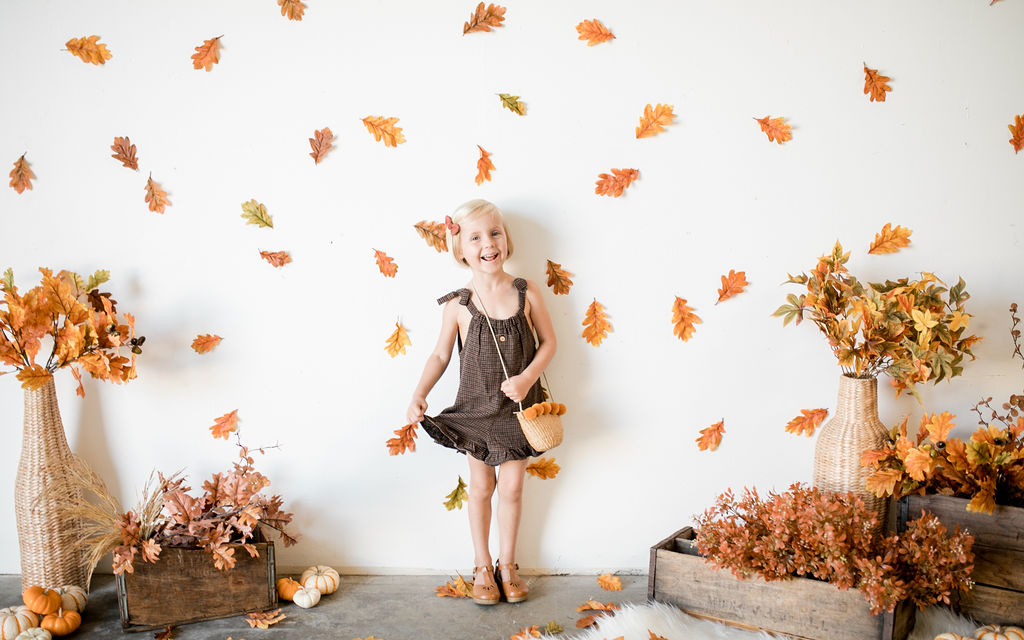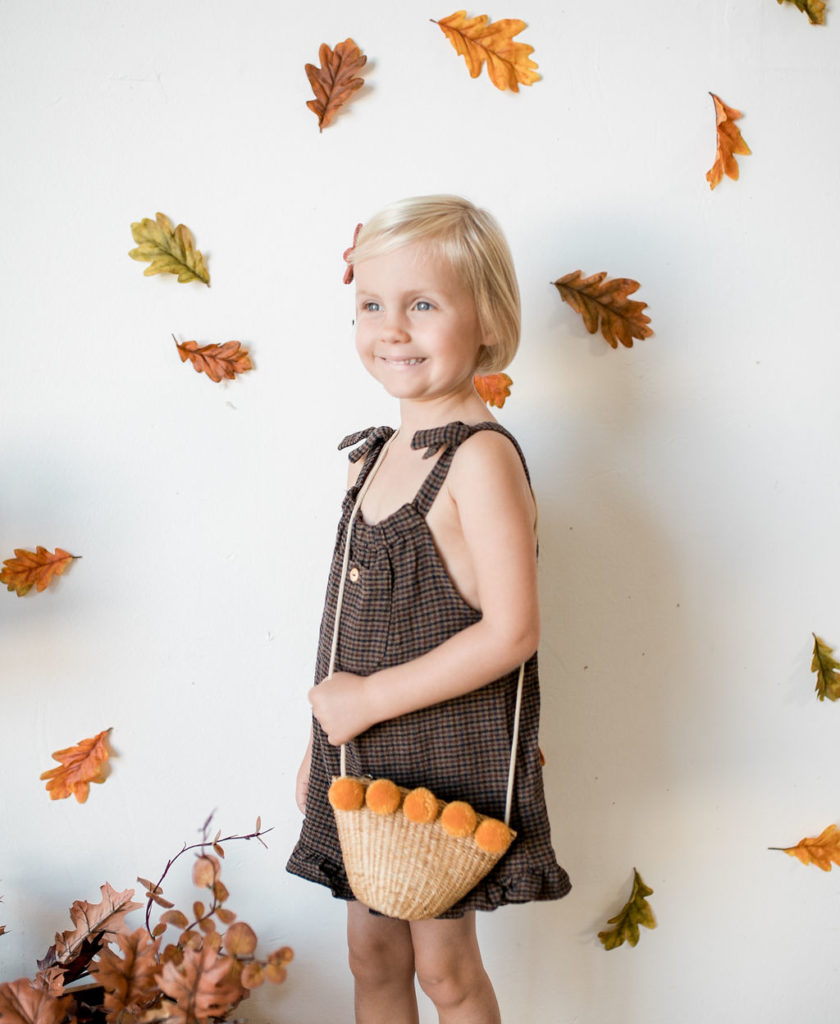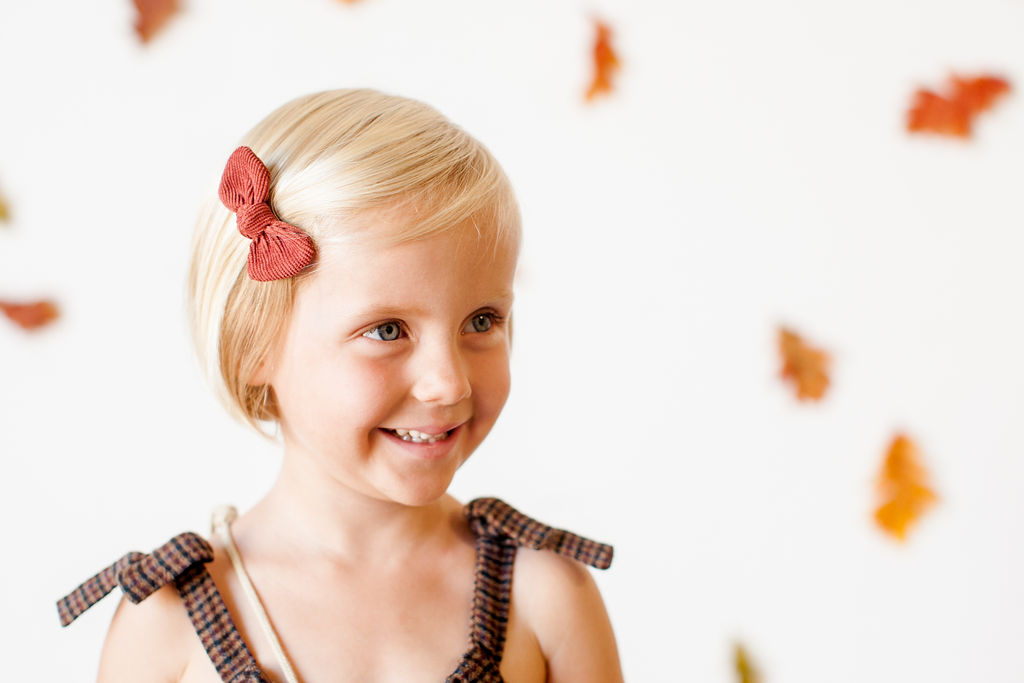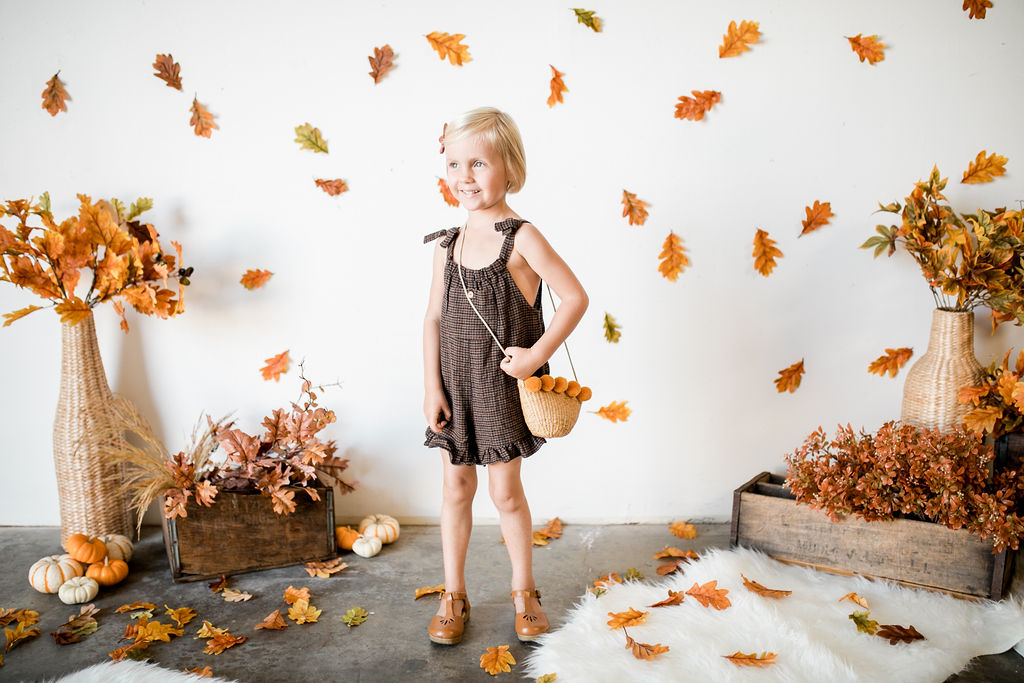 And that's a wrap!!!
Thanks for sharing Carissa!!!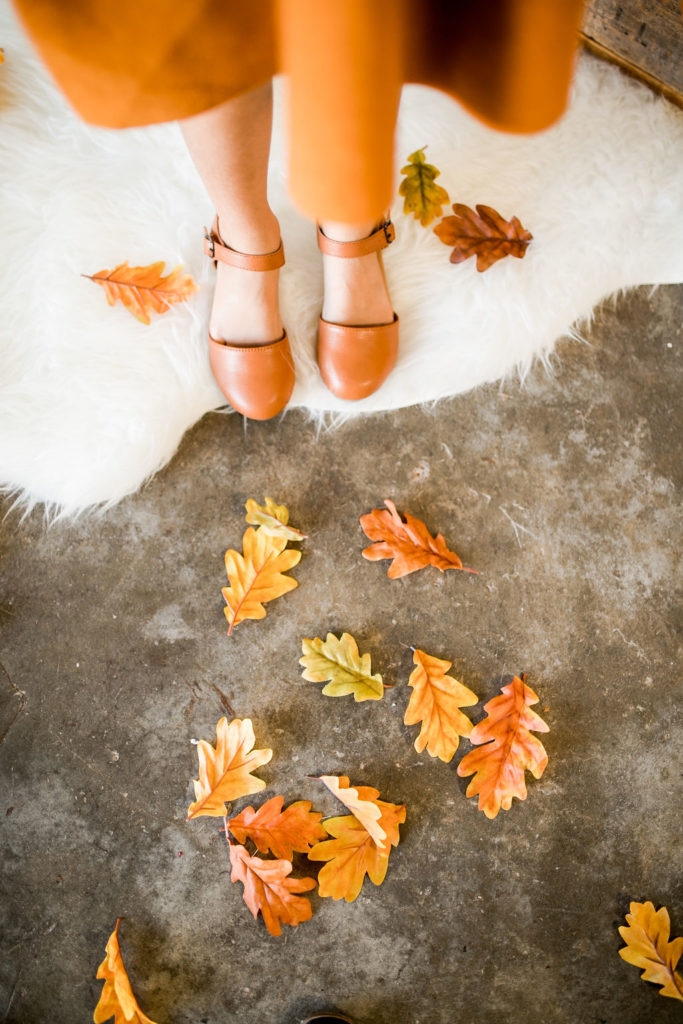 Now head over and get something for your little lady!!!
xx