---
That time of the year is coming…
Let's hocus pocus, witches!
Halloween is one of my favorite holidays. What is not to love? A month packed with magical treats, decor, and spooky crafts! Each year, I get excited to decorate the house, particularly this year! It's our 1st Halloween in our brand-new home. Last year, I just had a side table to decorate in our tiny apartment. I have been pilling up the ideas since last year. Halloween decorating is just like doing parties, its a time to get creative and go all out! The extra bonus is the huge smiles on your little one's faces when you're done. And the eye roll of your husband, if I get an eye roll, I know that I did my job! This year, its all about the witches! So it would be only natural that my Halloween treat had the same theme.
My kids and I love watching the all-time favorite Halloween movie, Hocus Pocus. This year it's all about those cooky and spooky Sinisters sisters. It's a cinematic trick or treat that is overflowing with magical Halloween fun! I mean do you know any other witches that fly on a broom, mop, and a vacuum!
Amuck! Amuck! Amuck!
Today, I'm sharing my Hocus Pocus inspired cupcakes for your little magical witches and warlocks to nibble on all month long. These festive yet stylish cupcakes can be served up at any Halloween party, or bring them to school and even hand out on Halloween night.
Shop the Beijos Kitchen below!
Photos by Dayna Studios
---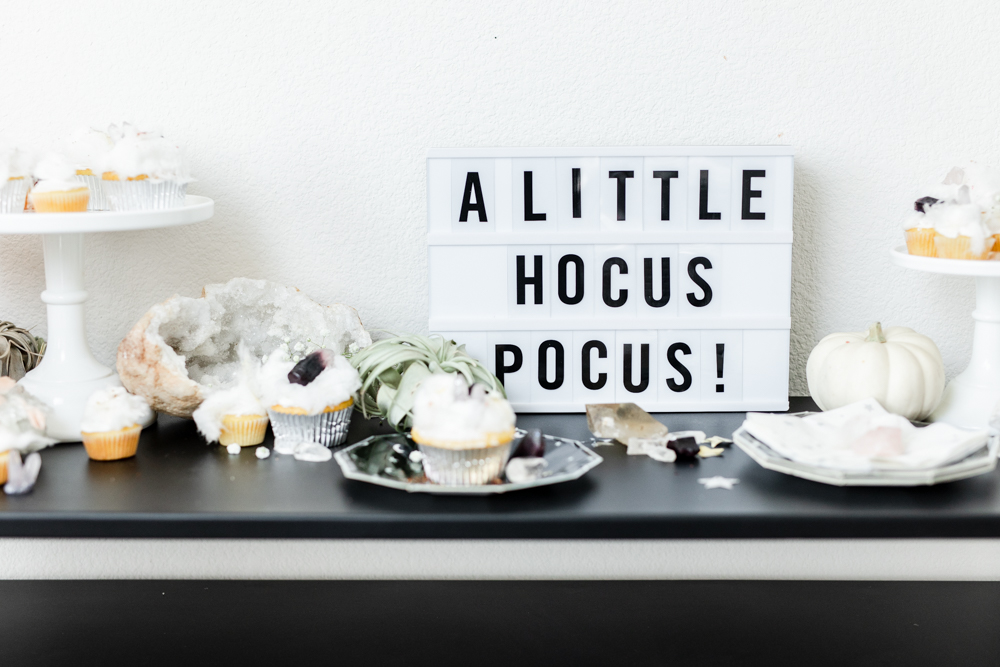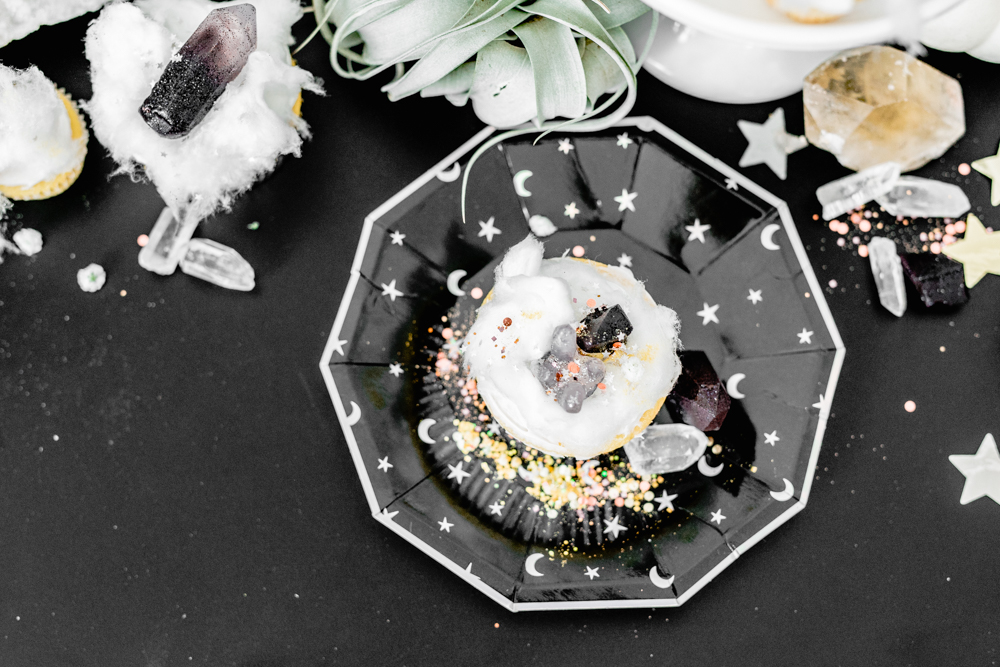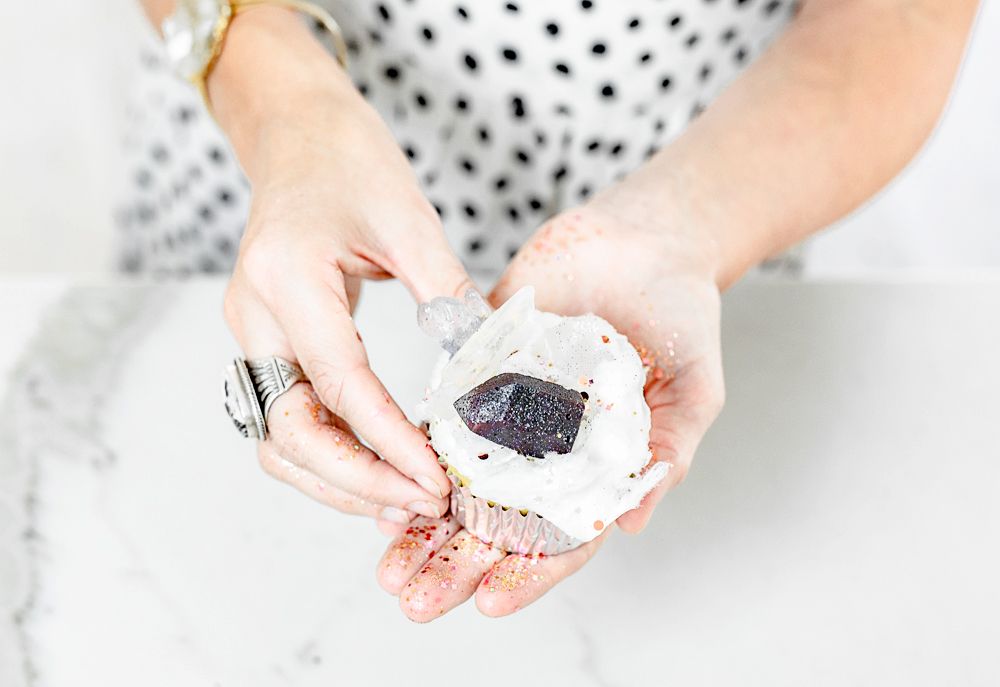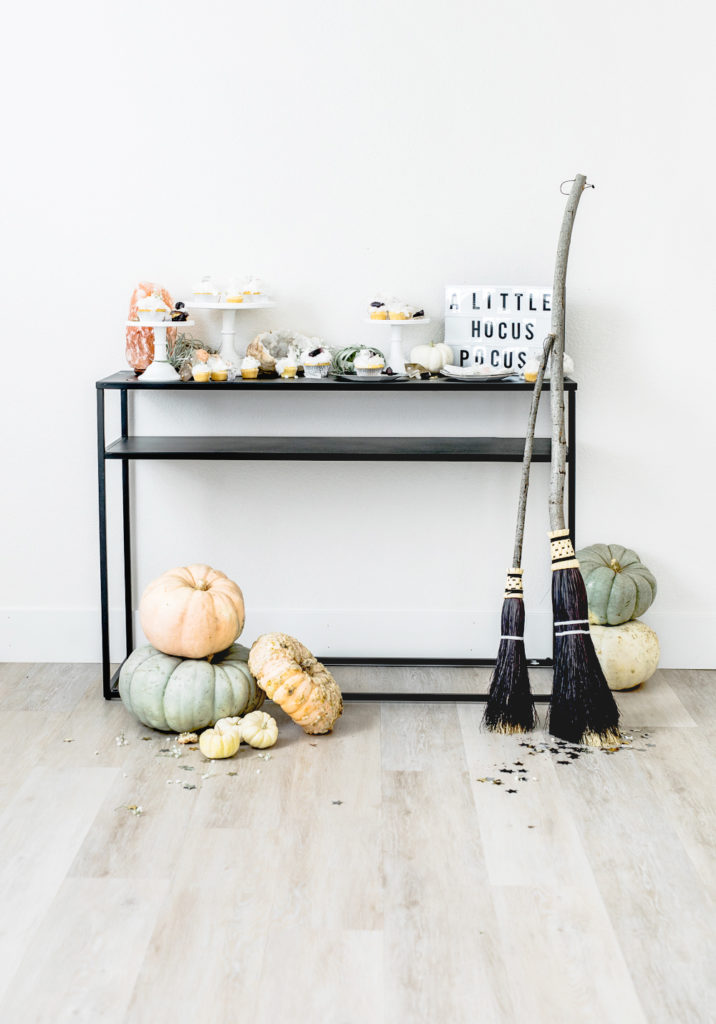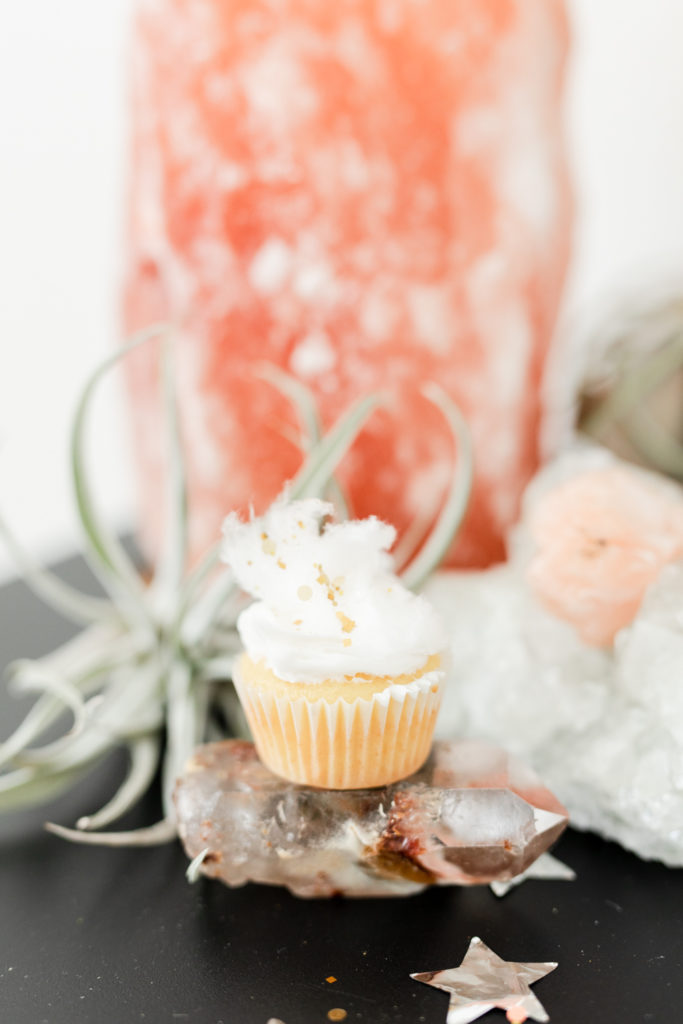 I   P U T   A   S P E L L   O N   Y O U   C U P C A K E
SERVES: A handful of little ones | PREP TIME: 10 MIN | COOK TIME: 20 MIN
As much as I always preach to make things from scratch, when it comes to kids, making straight out of the box is the way to go sometimes. There have been many times I spend a good part of my time making something from scratch for my children. Its taste damn good, and I'm certain they will enjoy it. Then I get the old line of, "Mom, just make the ones out of the box next time". So, when executing cupcakes for a group of kids, rely on that cute little doughboy. That Pillsbury guy knows a thing or two.
W H A T   Y A   N E E D!
1 package Pillsbury Yellow Cupcake Mix (or your favorite flavor)
Eggs
Water
Oil
Garnish:
White Icing
White Cotton Candy
Edible Stars
Edible Geodes
Edible Glitter Dust
Wanna make your own sugar geodes?!? Try this mold I found on Amazon!
B U S T   O U T:
Muffin Tin
(I used regular and mini size)
Cupcake Liners
(regular and mini size)
Mixing Bowl
Cake Stands
Hand Mixer
Cooling Rack
---
I N S T R U C T I O N S
Simply follow the directions on the back of the box. Of course, I had to throw something in there that wasn't on the list. I did about a teaspoon of real vanilla extract.
Make sure after you mix the ingredients with your hand mixer, that you have a little assistant nearby to help you lick the batter off the mixers. Very important step!
Once your cupcakes are cooled, pile up the frosting, any flavor of your choice! I did a mix, but mainly vanilla since it was the same color as the cotton candy. Put a dollop of cotton candy on top of the frosting. From there, place edible stars and glitter on top. I got the cutest geodes from Lucitini Cakes on Etsy! Direct message her and tell her Beijos sent ya!
---
---
B E I J O S  K I T C H E N  

xx
Abby