We have a lot of fun planning kids parties, but it's extra special when we do it for our own. This year I've had my share of birthday planning for my own brood, with Edie turning 5, Isla two and my youngest Henry turning one all a couple months apart!! Whew, mama's tired but also proud of what was pulled off to make it fun and special for my littles. Today I'll be sharing the photos of Henry's first fiesta with you also featured on Inspired by This today here!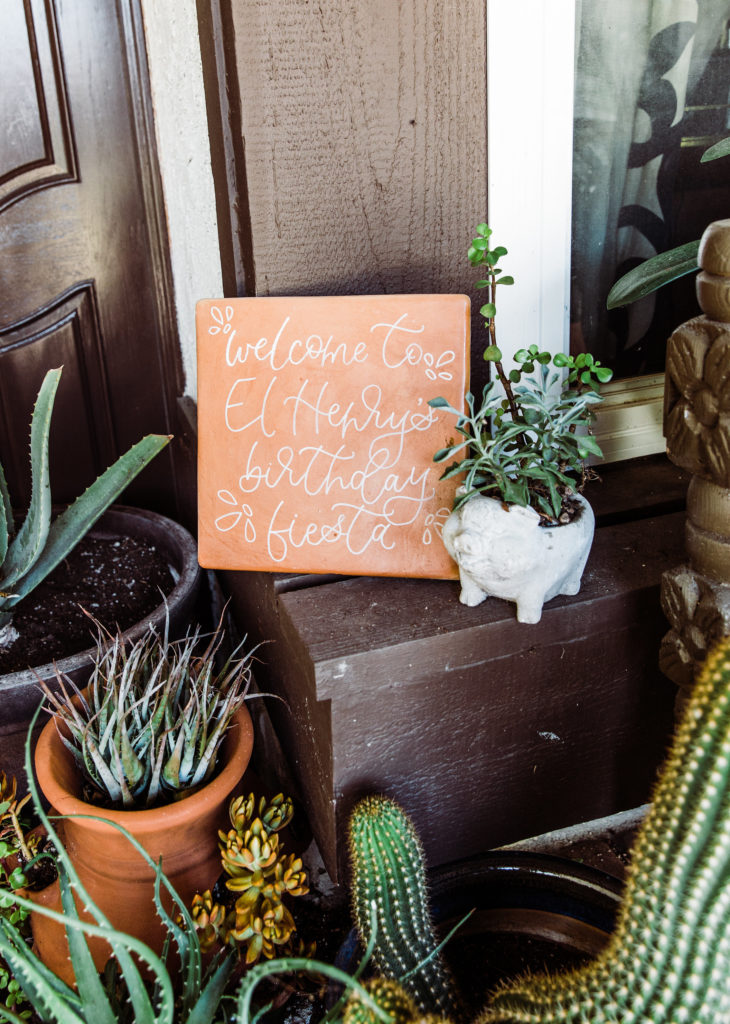 I decided to go with my favorite theme to plan.. A Fiesta!! I have never done this theme for my kids and I absolutely love it. I love the colors and all the fun details that come along with it. When I told my husband, he seemed kind of bored with it and told me "everyone does fiesta". So we took it one step further and made it a Lucha Libre theme. At the time Henry was becoming a pretty chunky big boy, so we thought it was a perfect theme for him!
One of my favorite details for a fiesta are the papel picado. We hung it outside and we used it for flags at the place setting, and we even integrated it into the invite. I love carrying the reoccurring theme throughout the party. I also loved including the black and white combo to make the fiesta a little more masculine.
The tables were colorful and fun. Going with black and white and neutrals and then adding the pops of color with the favors and other special details.
When I found these mini Mexican Market bags I thought they would be perfect for the favor bags. Of course accompanied by a Lucha figurine and mask!!
Making it all about Henry was so fun. Going through all of his pictures over the year makes me miss my newborn baby!!
Getting ready to celebrate him, here he is with his Lito (abuelito).
This smash cake was so good!!
This has to be my favorite picture because he was in full character here!!
So in love with this happy boy!!
Please excuse the 5 year old diva in this pic, she was over taking pictures this day….haha!
We are ready to see this boy tear into his cake…and boy did he!!
And….that's a wrap, let's just say I had to give him a bath after this!!