Every year we get the chance to design and style the Boholiday Party with our friends Julia owner of Gunn & Swain and Lisa owner of St Eve Jewelry, and each year it gets better!  This was our 3rd annual event and by now these girls have become close friends and it's even more fun!!  All of us ladies have kids at this point and we thought it would be fun to change it up a bit and have the party be more of a family affair!  We also went a bit different than the average holiday party and had a tropical vibe with a little glitz added….  Keep reading to see how the 2016 Boholiday party went down and all the amazing vendors that made it happen!  And if you are into really rad free stuff, scroll all the way to the end so you can see about our giveaway!!
Photos by Kelsey Albright
This party is also featured on Inspired By This today!!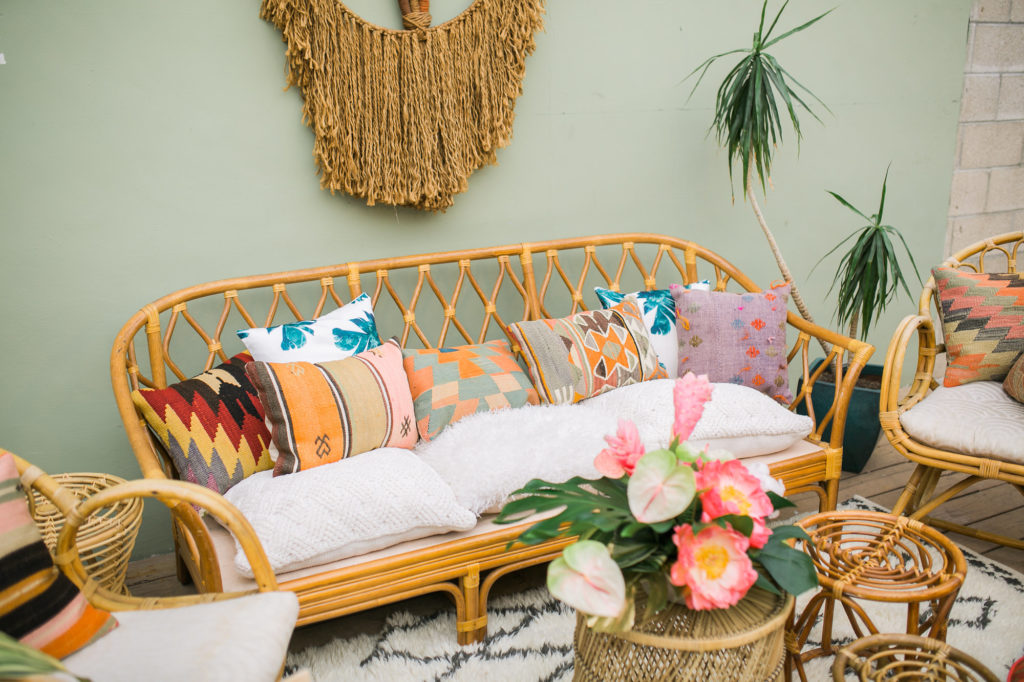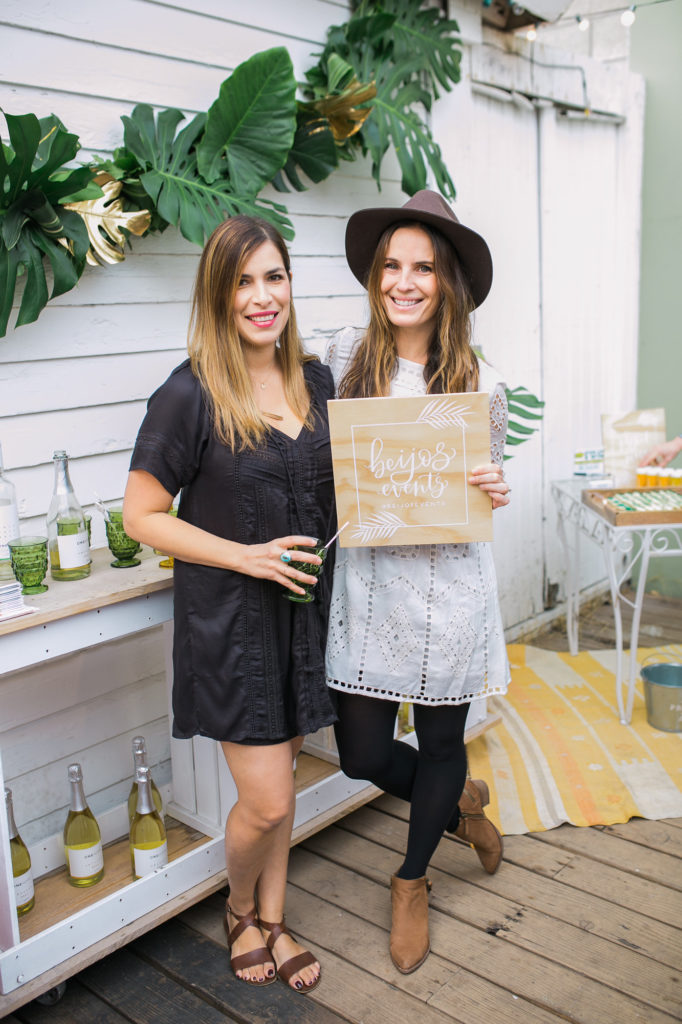 Here are our adorable hosts and collaborators, Lisa and Julia!  A little bit from Julia…
"We look forward to this event every year because it's such a fun way to kick off the holidays! This year we thought it would be fun to tie in our kiddos since all of the brands involved have little ones so we had fresh juice from Project Juice, a kids lounge with custom coloring pages created by Daniella Manini and on-site styling for the littles from Little Style Collective. We also wanted to tie in a charitable aspect and since we were throwing such a kid-friendly event, we figured the ideal charity would be one to benefit children & families. We hosted a silent auction to benefit Wildcard Army, which helps children and families with medical issues in their time of need. For the grown-up babes, there was plenty of shopping and holiday styling to be found on the racks of Costa Cabana with the newest looks from Knot Sisters and bling from Gunn & Swain and St. Eve Jewelry."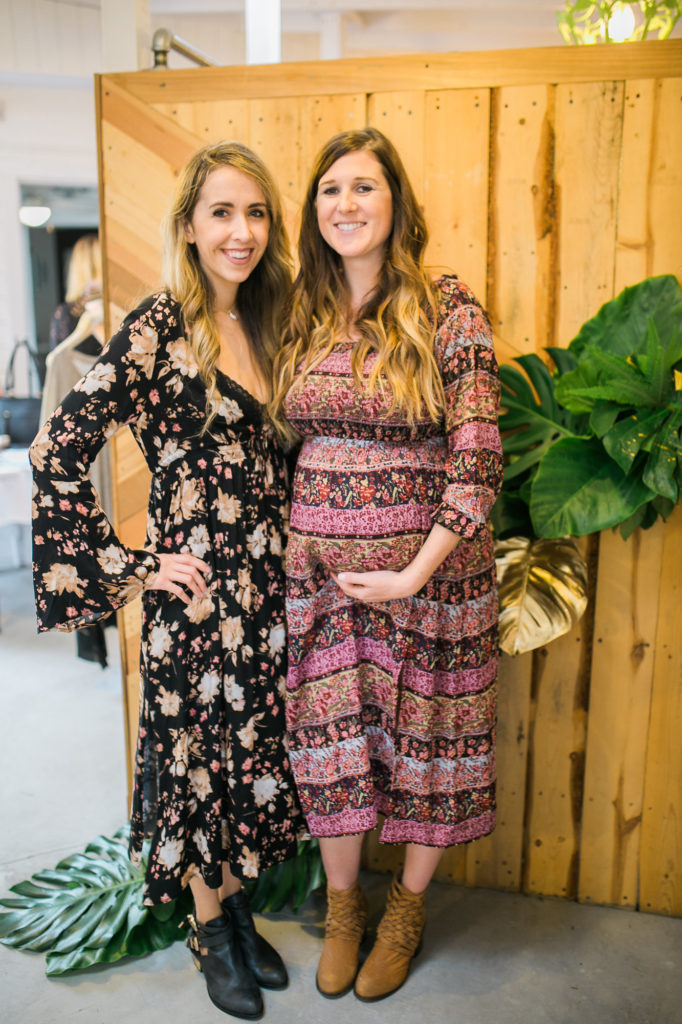 This past year Lauren, Lisa's amazing sister, took over ownership of the former Hidden Jewel and changed it over to Costa Cabana!  She's worked so hard to fix up the store and make some major updates and we are so happy and proud of her!  We can't leave the shop without buying something… Which we love but hate, haha!  But seriously, they have so many amazing brands and styles in the shop, it's one of our favorite shopping destinations!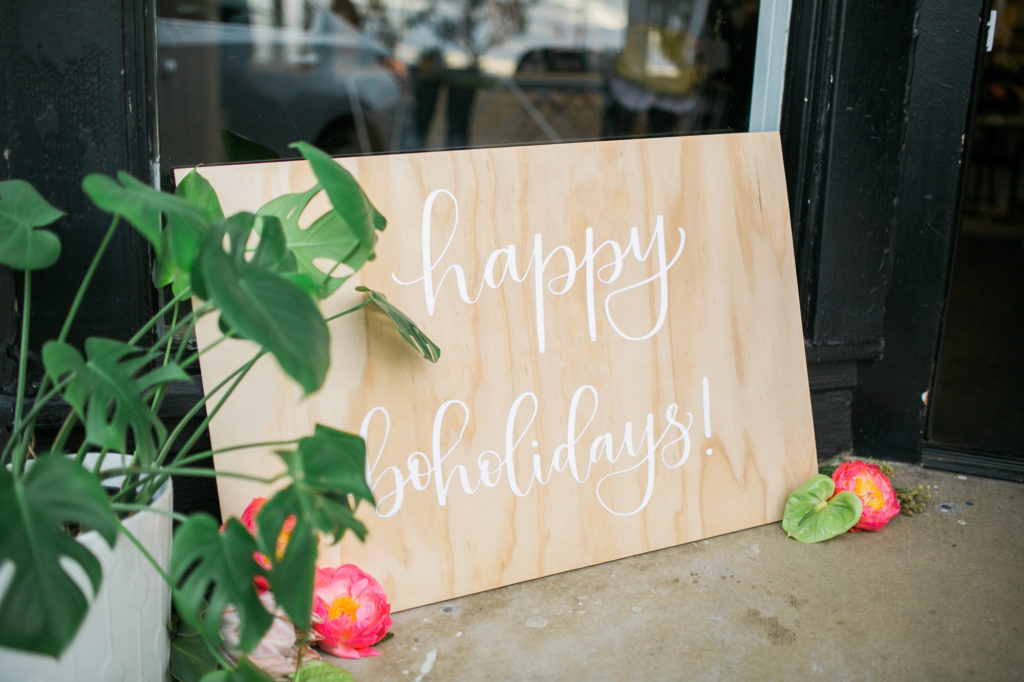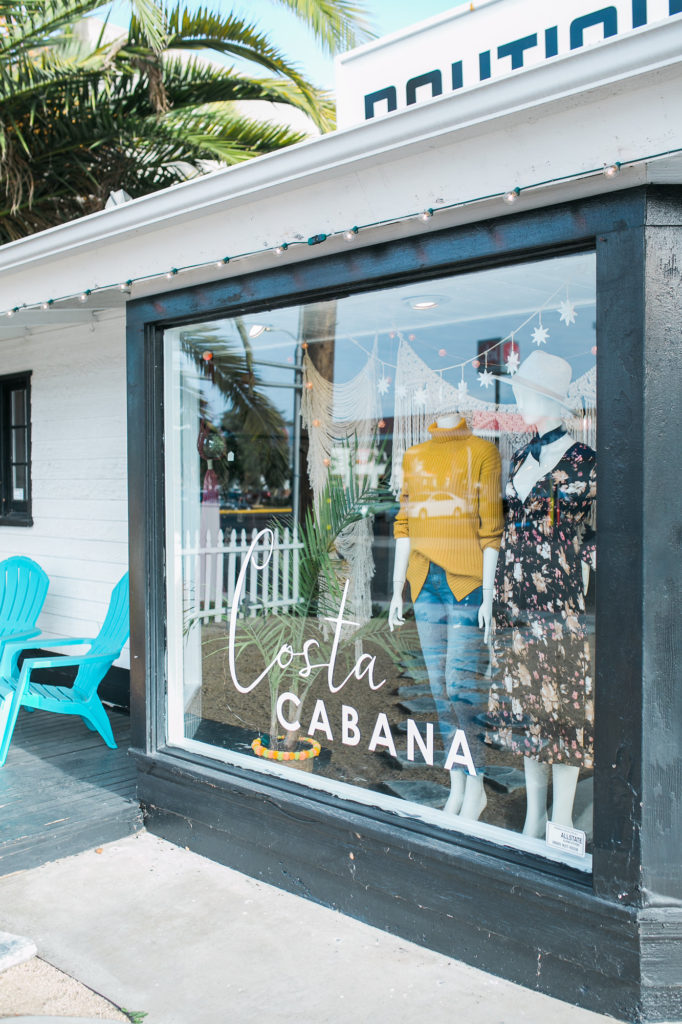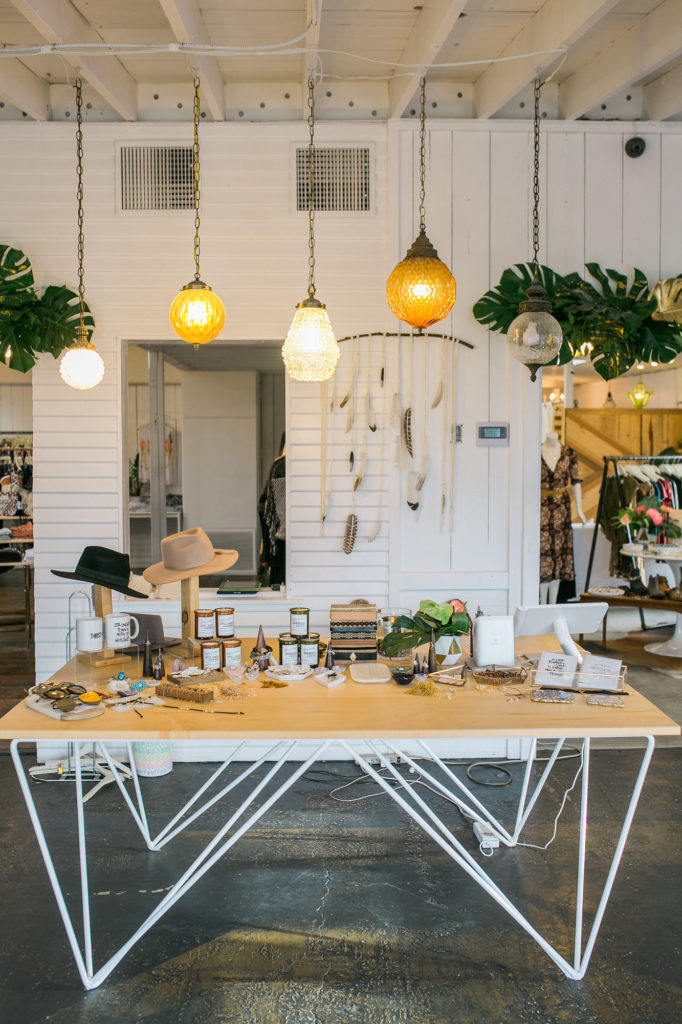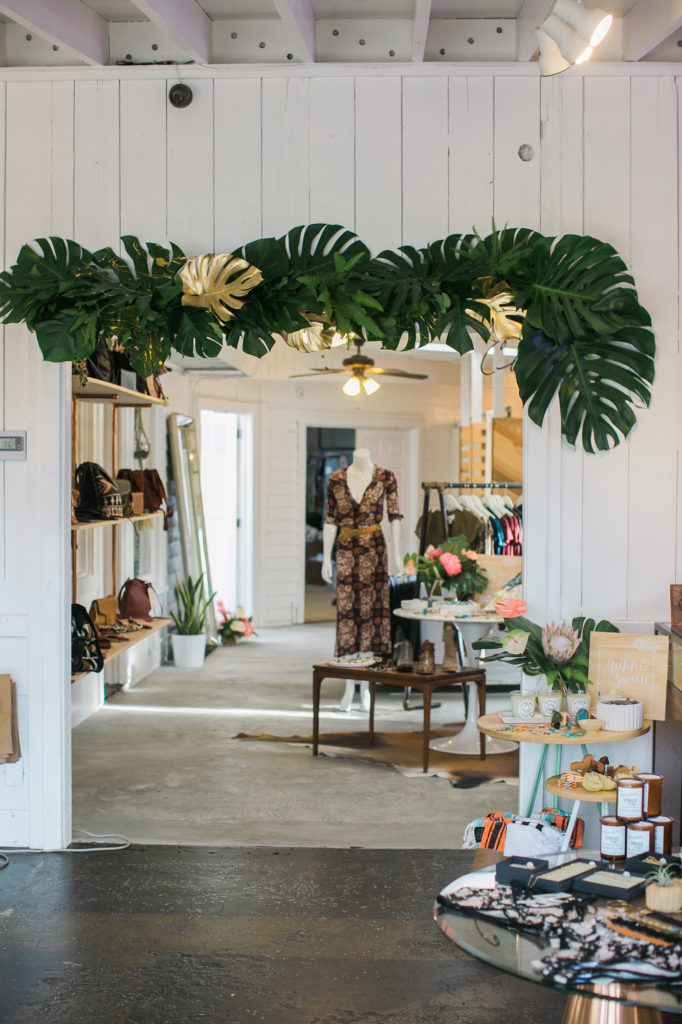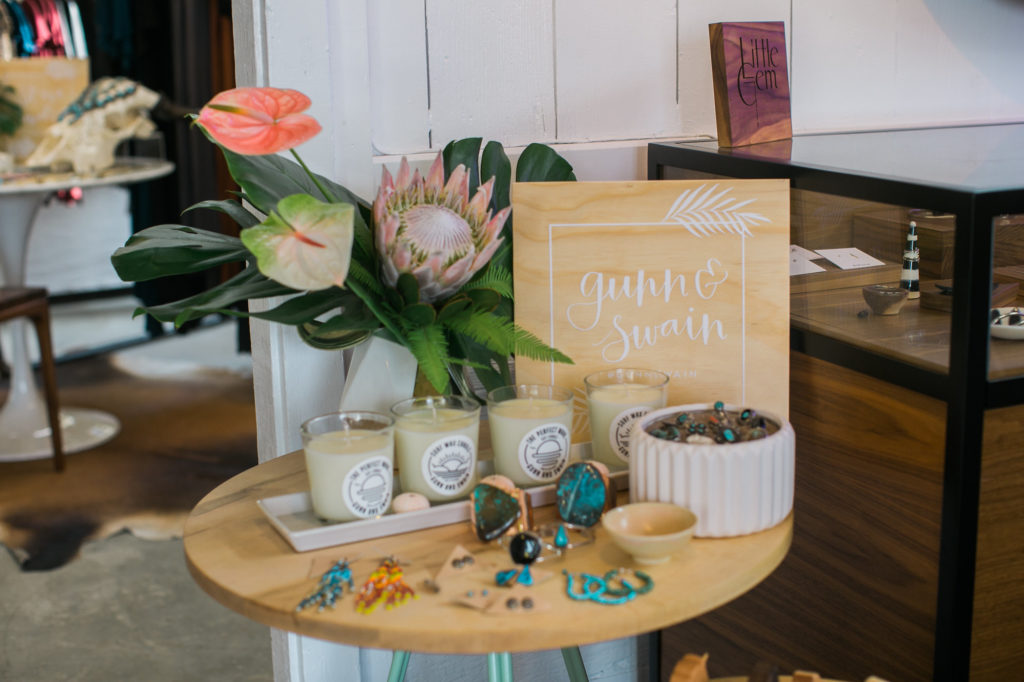 How cool is this display Lauren has in the entrance of the store?  Definitely asking the hubbies to build us one of our own!!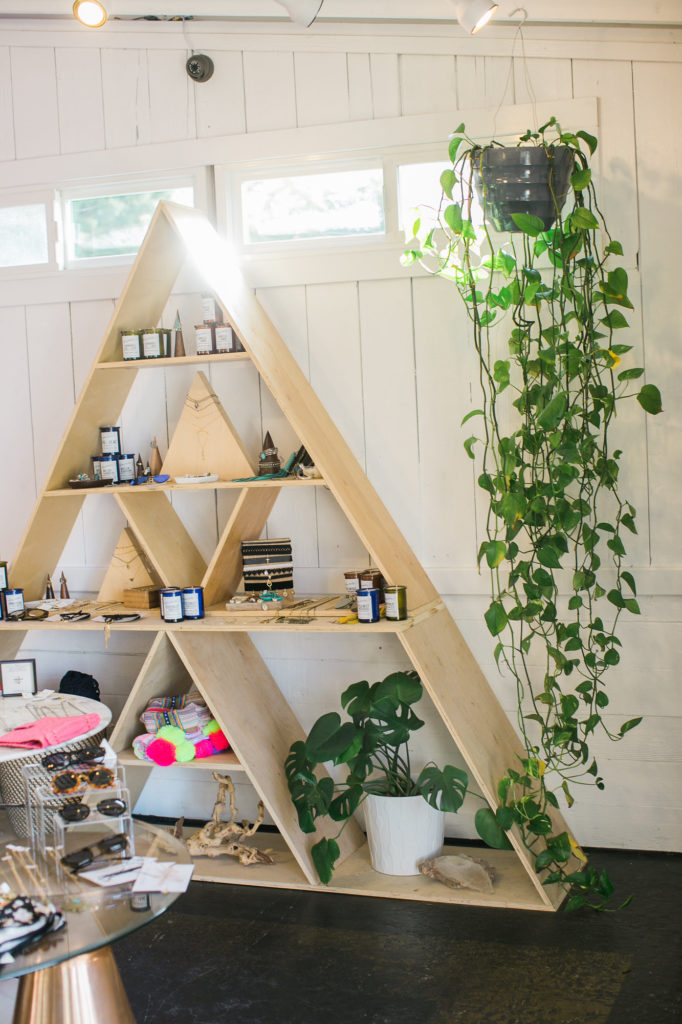 There's our buddy skully!  Each year we adorn him with something amazing, and MV Florals didn't disappoint him this year!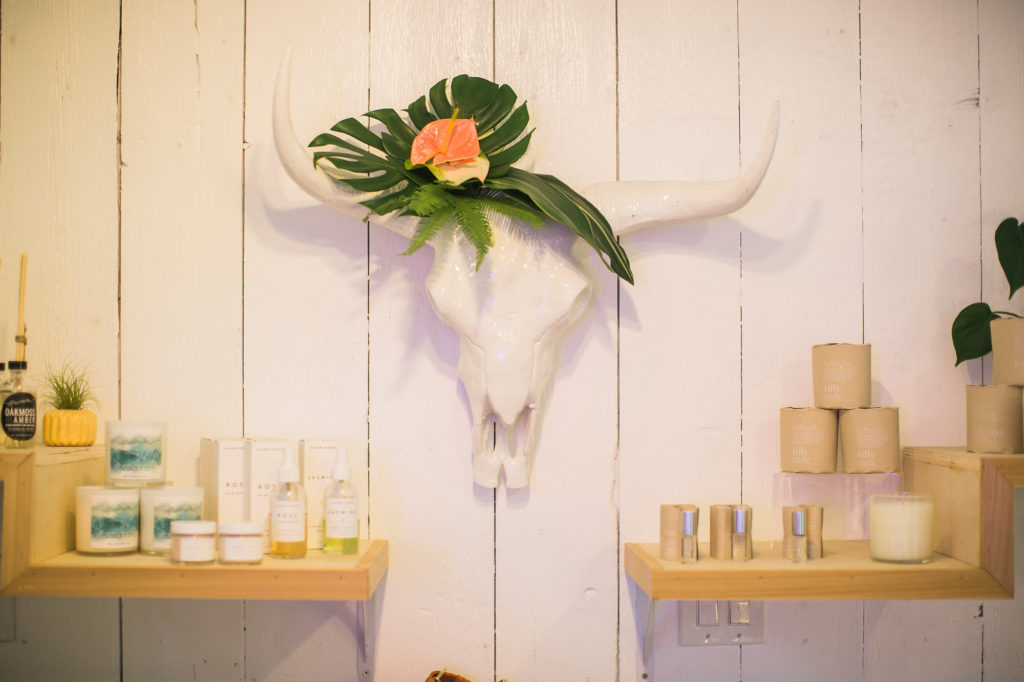 We told MV Florals we wanted tropical with splashes of gold on the leaves and she nailed it!  How great is this installation and a new take on the tropical trend?!  We've done so many tropical themed parties with her at this point we needed a new angle and we are in love with this one!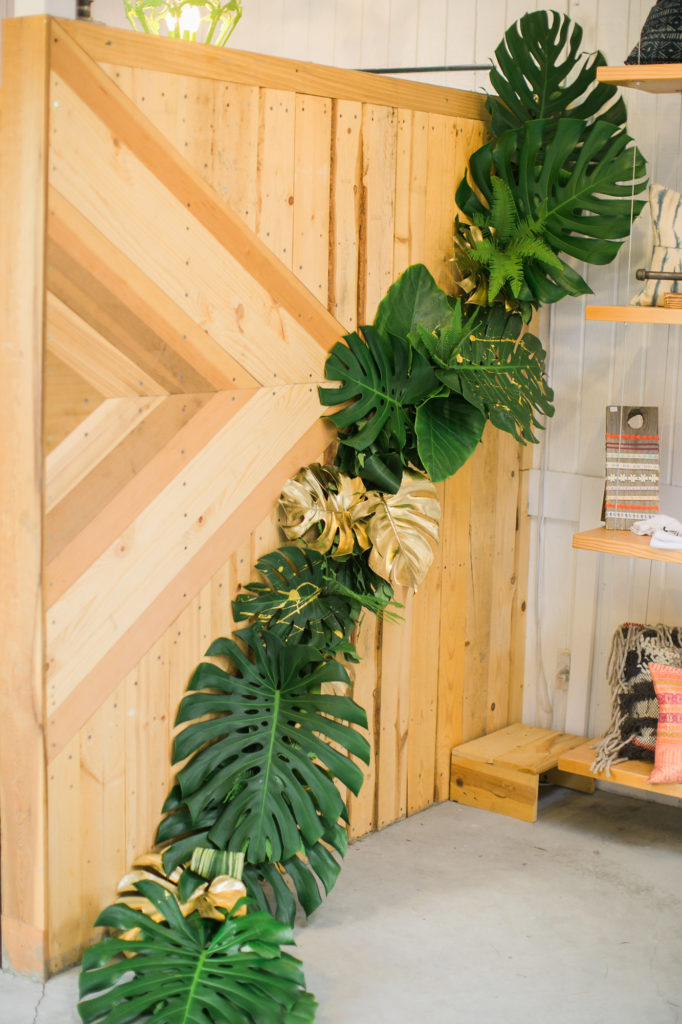 A bit of the detail… So good, right?!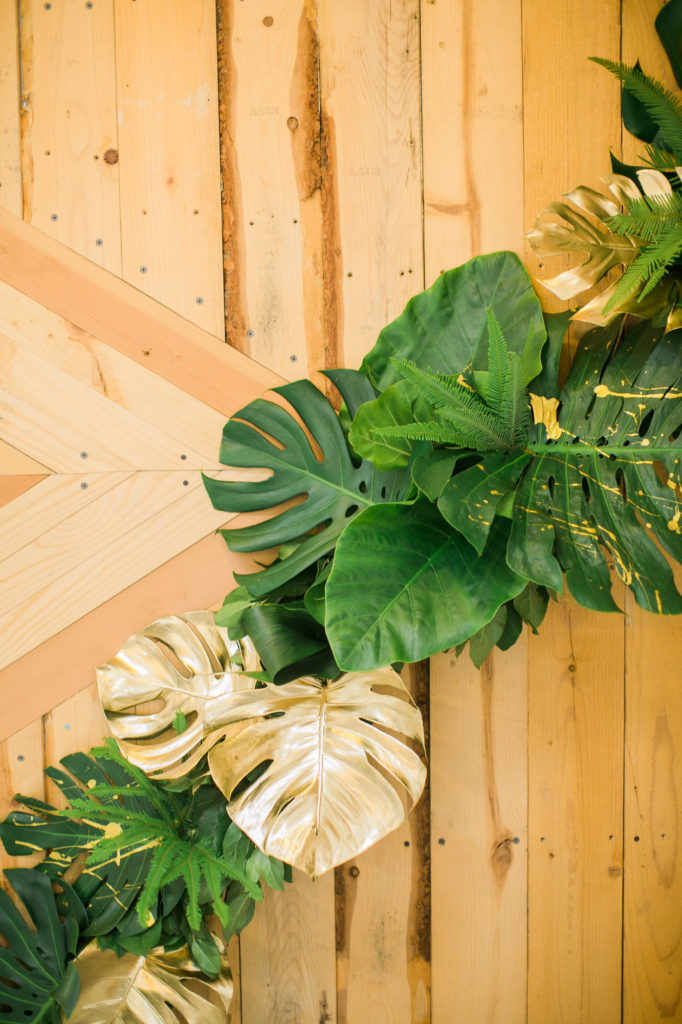 Now for the yummy treats!!  Colette's Catering really spoiled us with this spread!  That charcuterie plate was totally amazing!  All of the dishes were so visually appealing and vibrant in color but also delicious!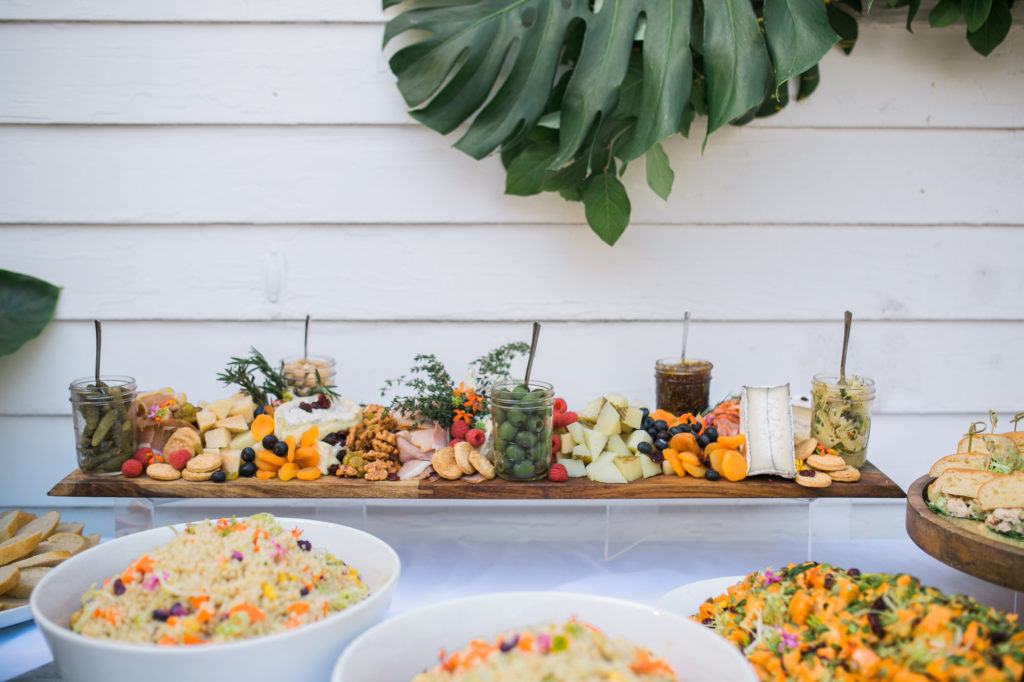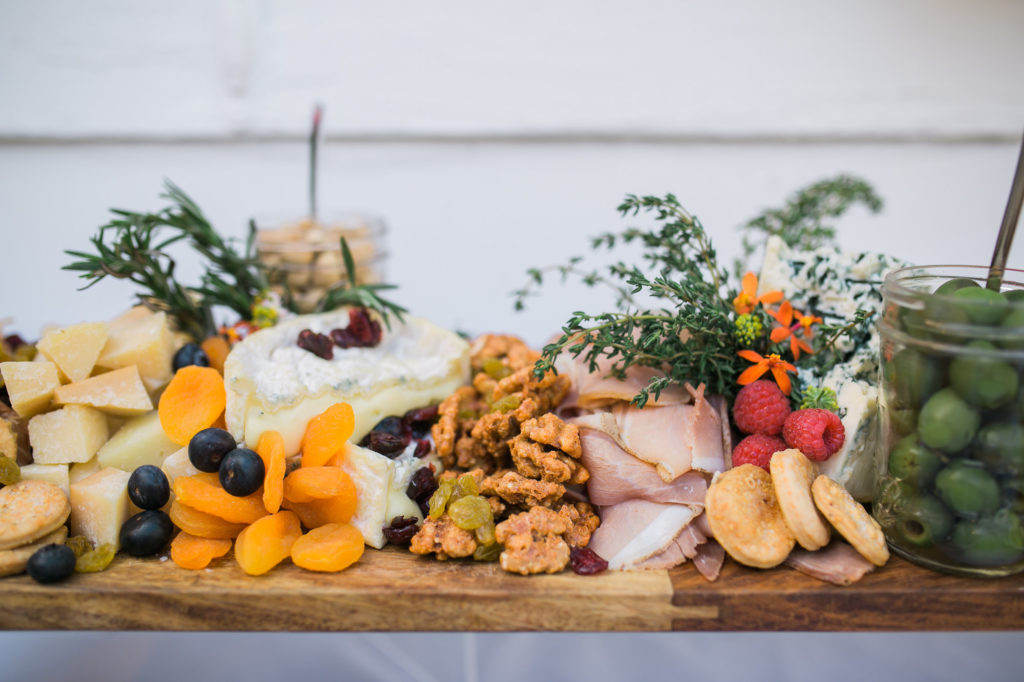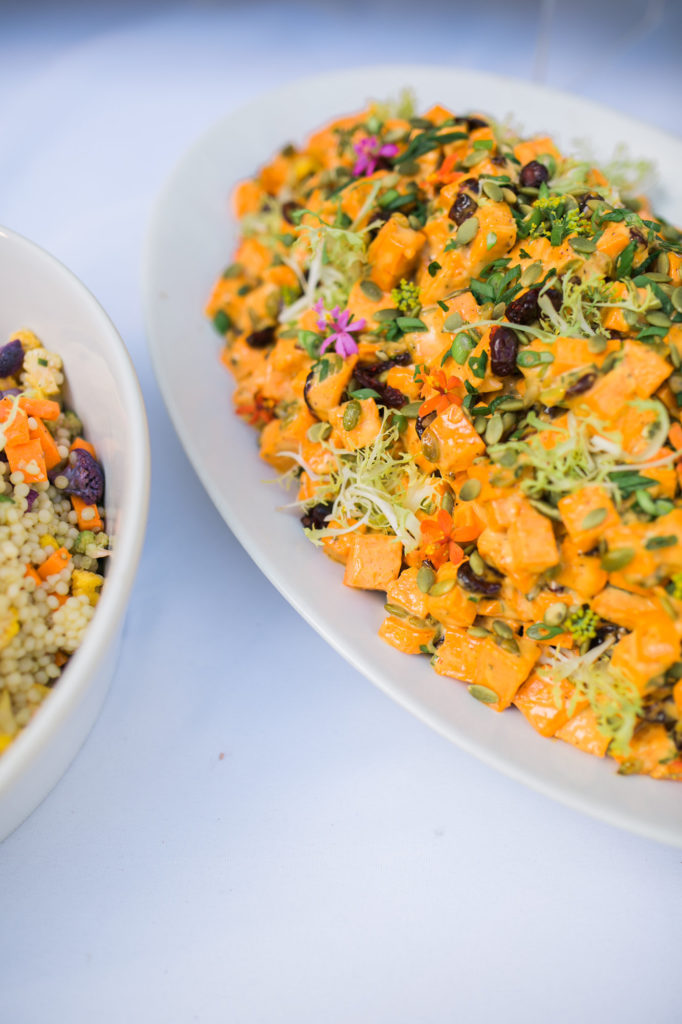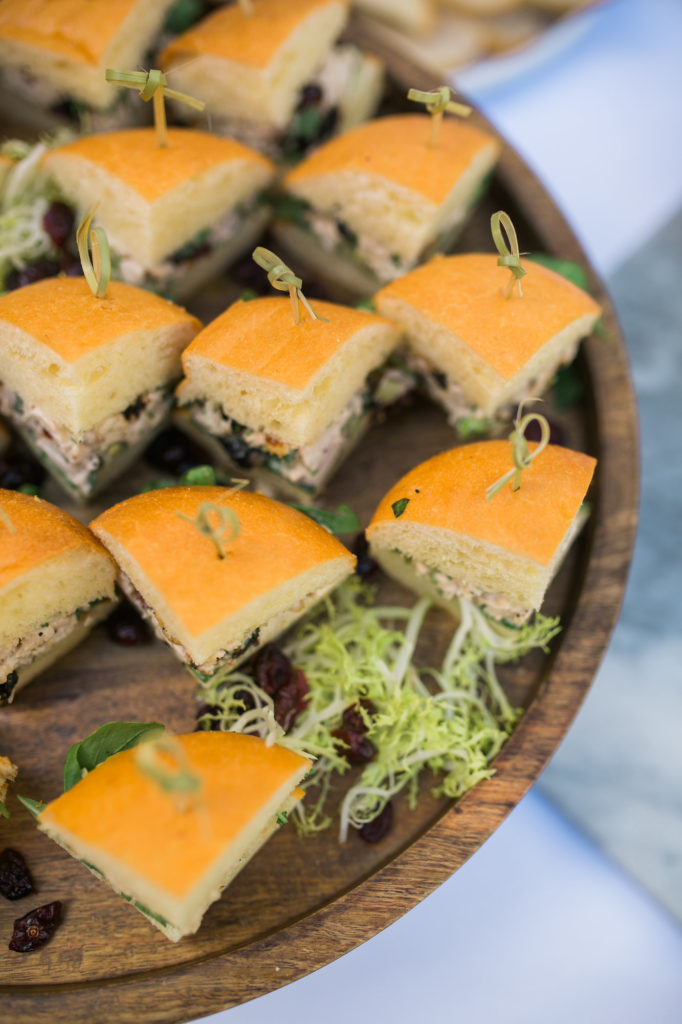 Our bar set up was adorned with gorgeous vintage glassware collected by our beautiful friend Lisa and One Hope wine and champagne was flowing!!!  It made for a very happy event ;)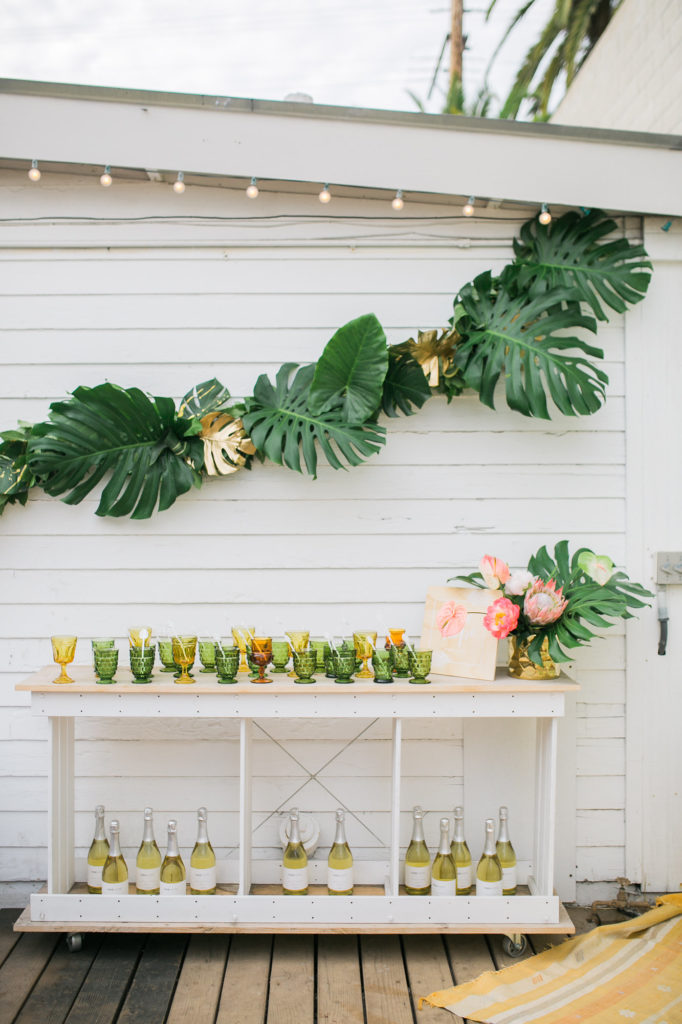 We love these Jenn & Jules tropical cocktail stirrers!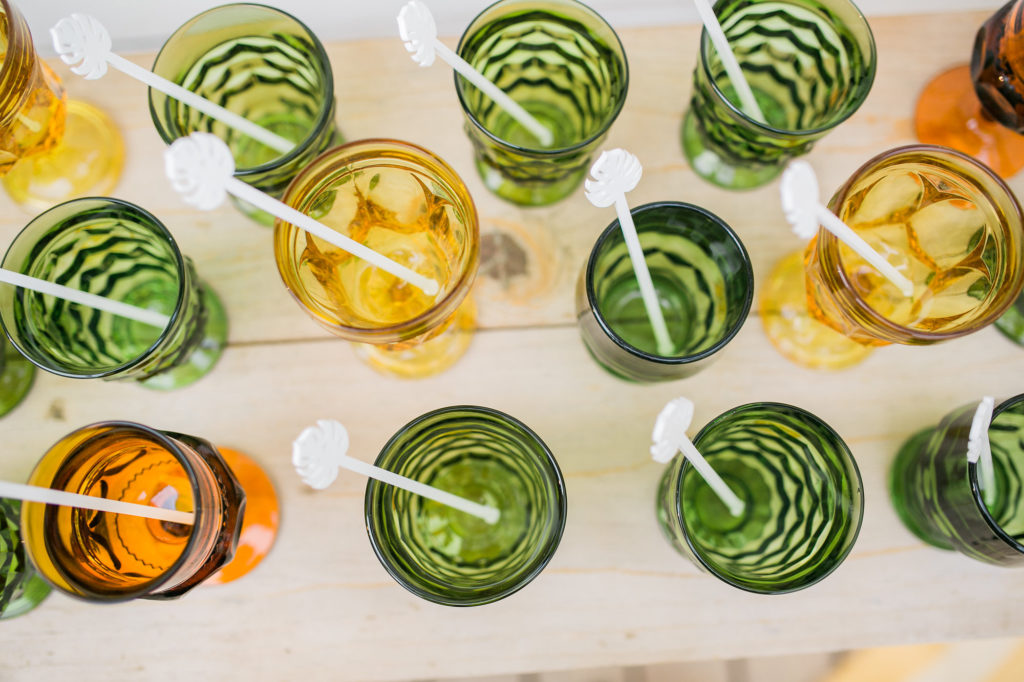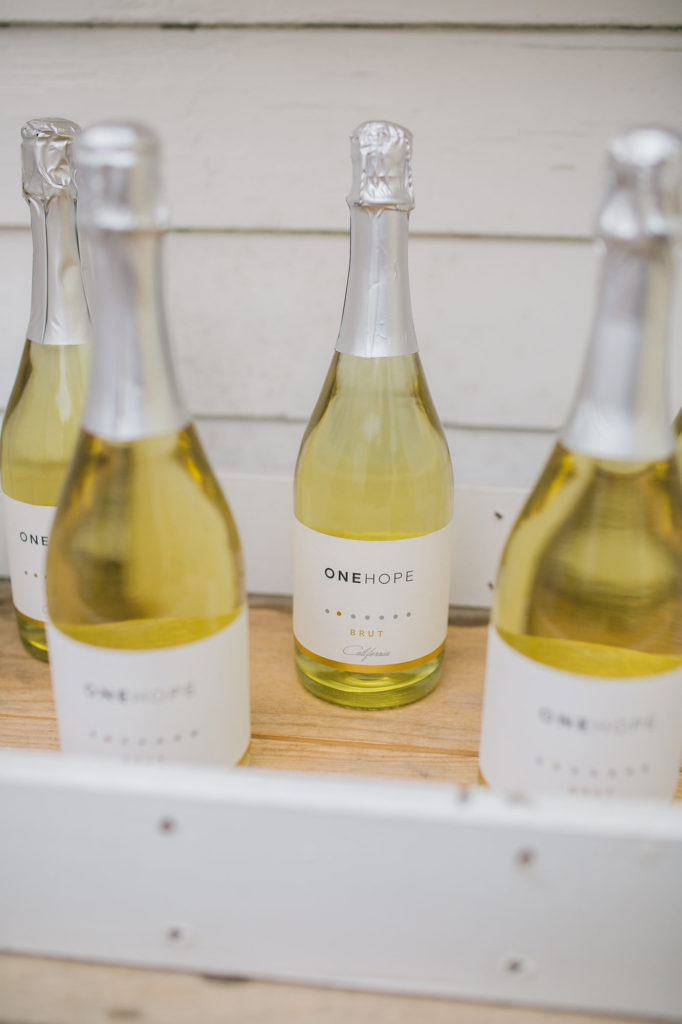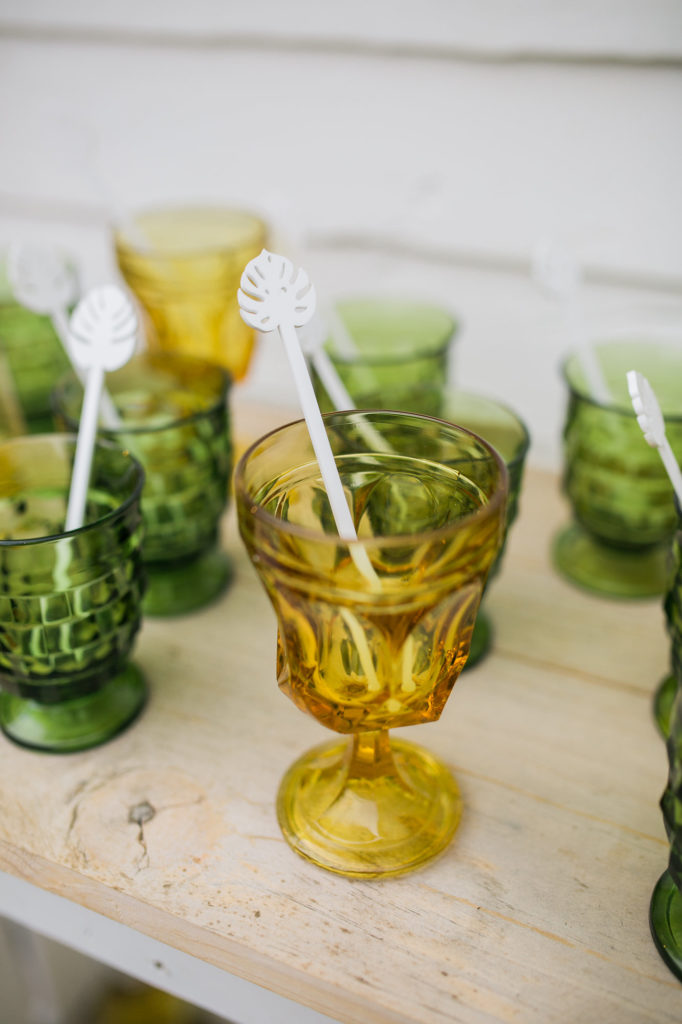 Like we said, the wine was flowing, just the way we like it!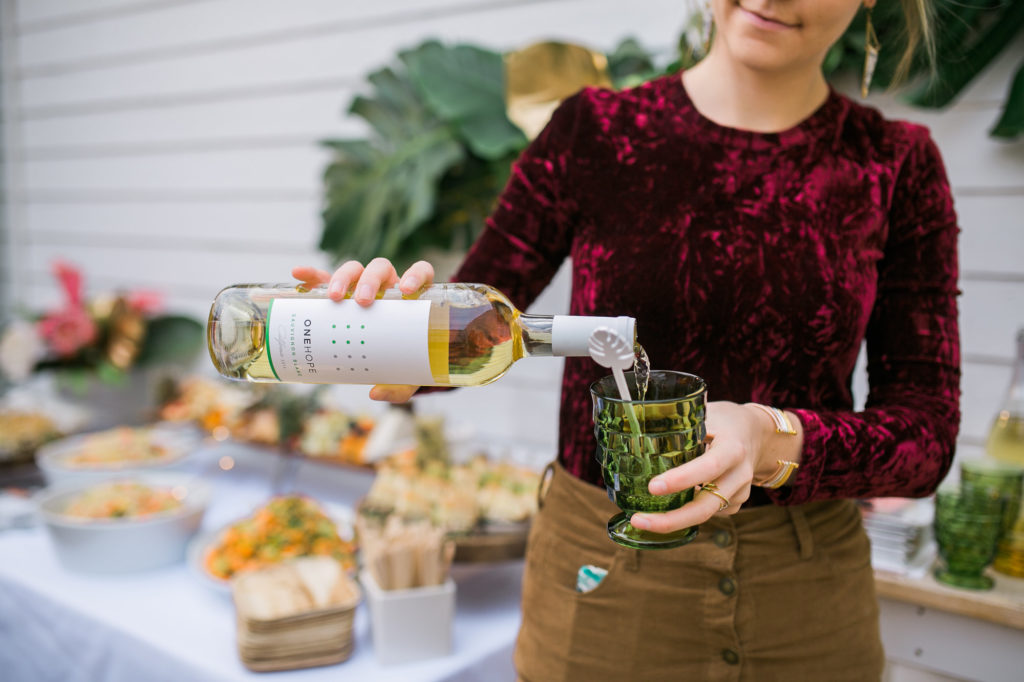 Parchment Cookies made these yummy treats for us!!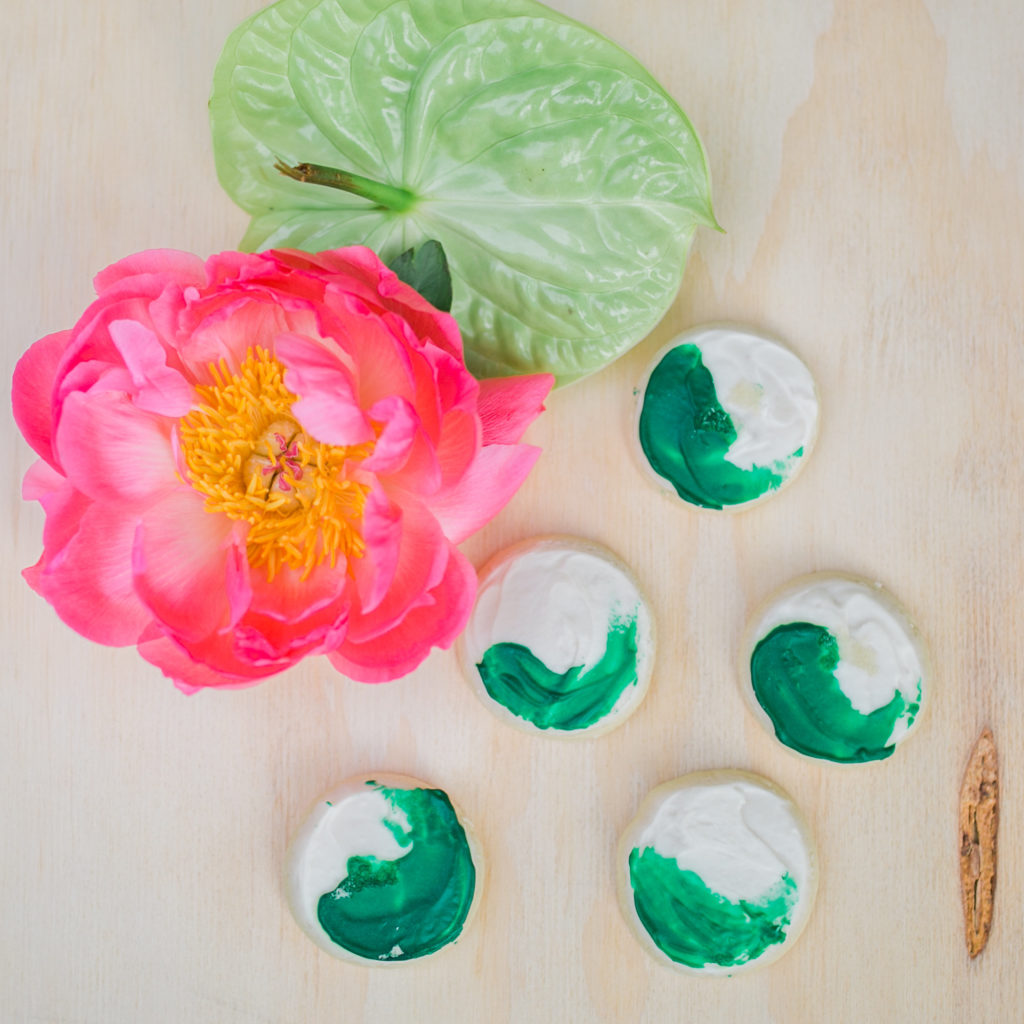 And Project Juice was on hand with tasty beverages for the little ones and the adults who wanted something non alcoholic, or if you're like me, wanted a mixer, haha!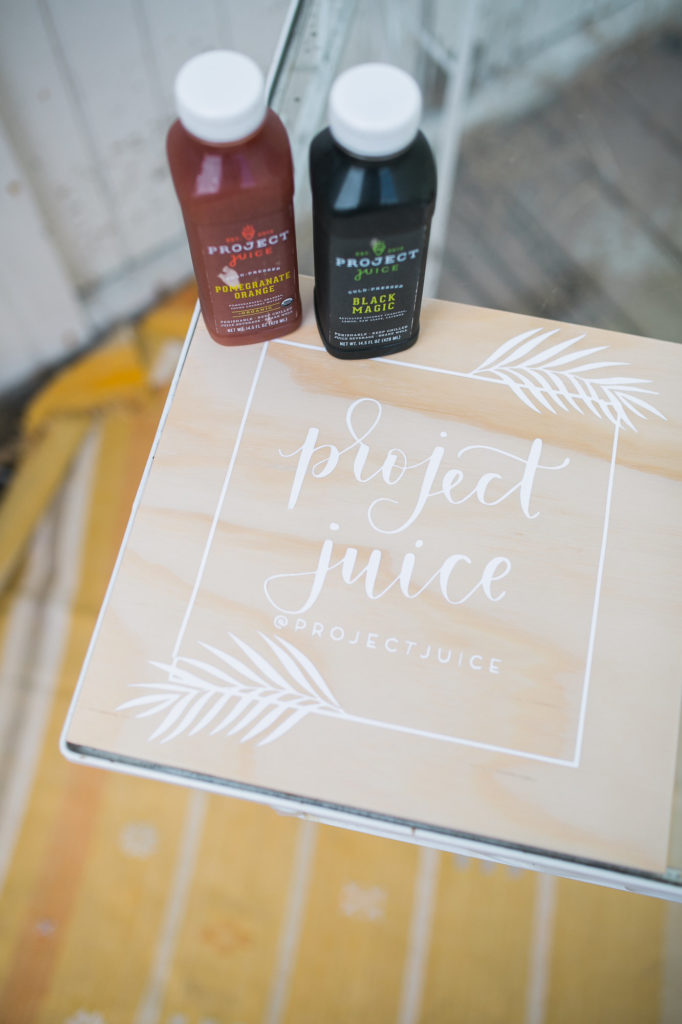 Another fun aspect we added to the party this year was a potting station with Chels Pots!  Our talented friend Chelsea creates these amazing vessels that guests could purchase and plant a succulent in!  It was such  fun and interactive part of the event, and the little ones loved it too!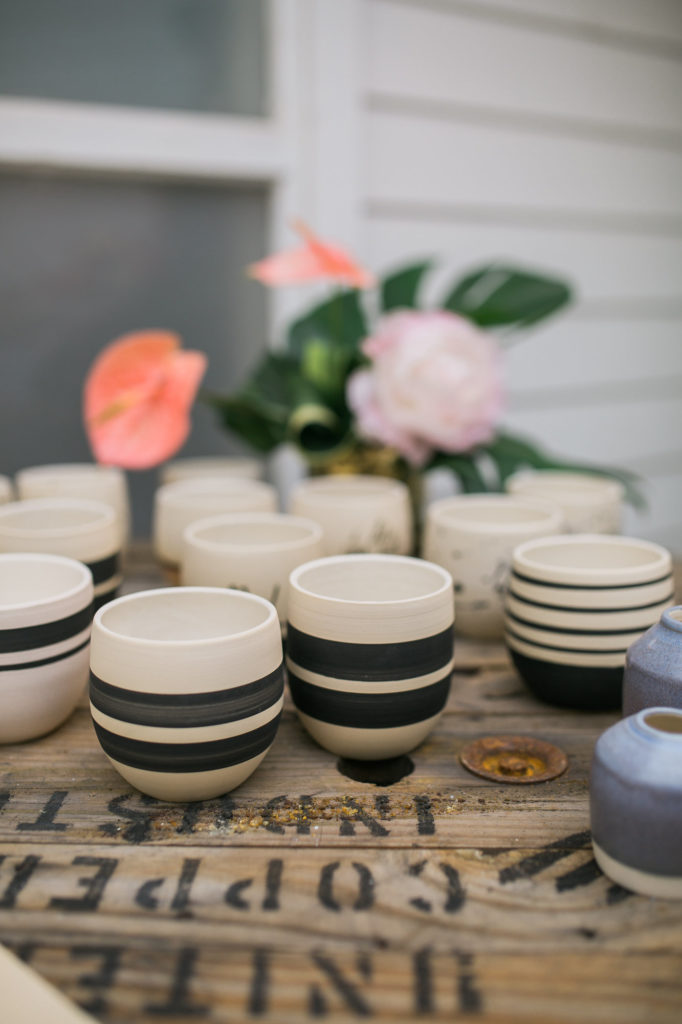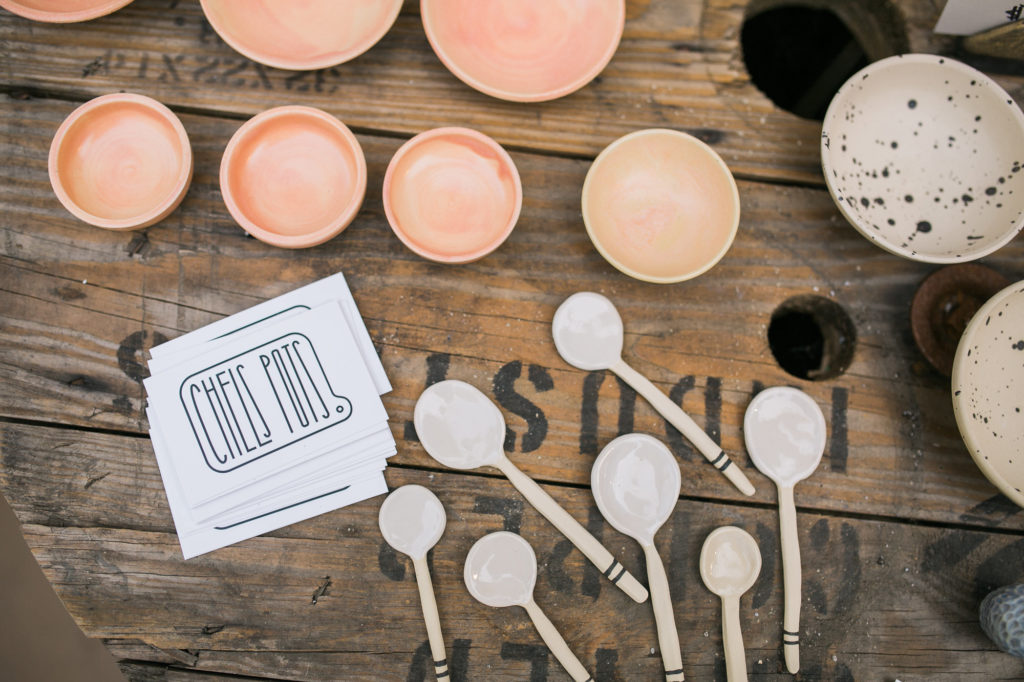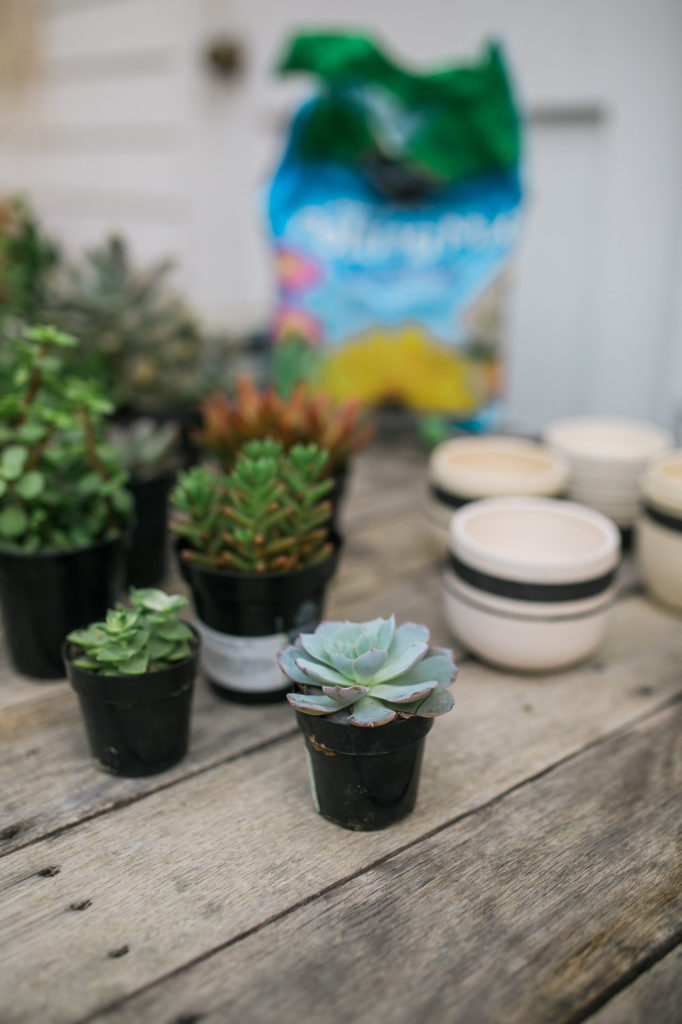 We also had the amazing Little Style Collective there to help style outfits for the little ones, they did an amazing job helping people with gifts!!  Plus, those girls are just fun to be around :)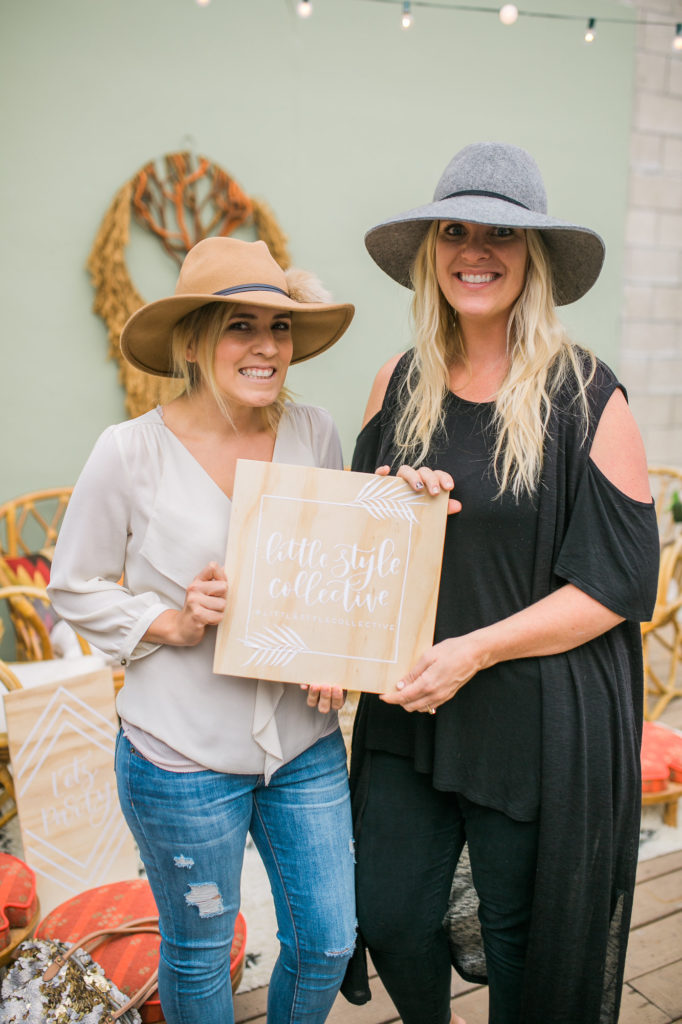 Now… For that lounge…  It's just the best, right?!  We had some fun pieces from Witty Rentals mixed with pieces Lauren, owner of Costa Cabana owned.  Add in some Gunn & Swain pillows and some MV Florals arrangements and you've got this killer set up!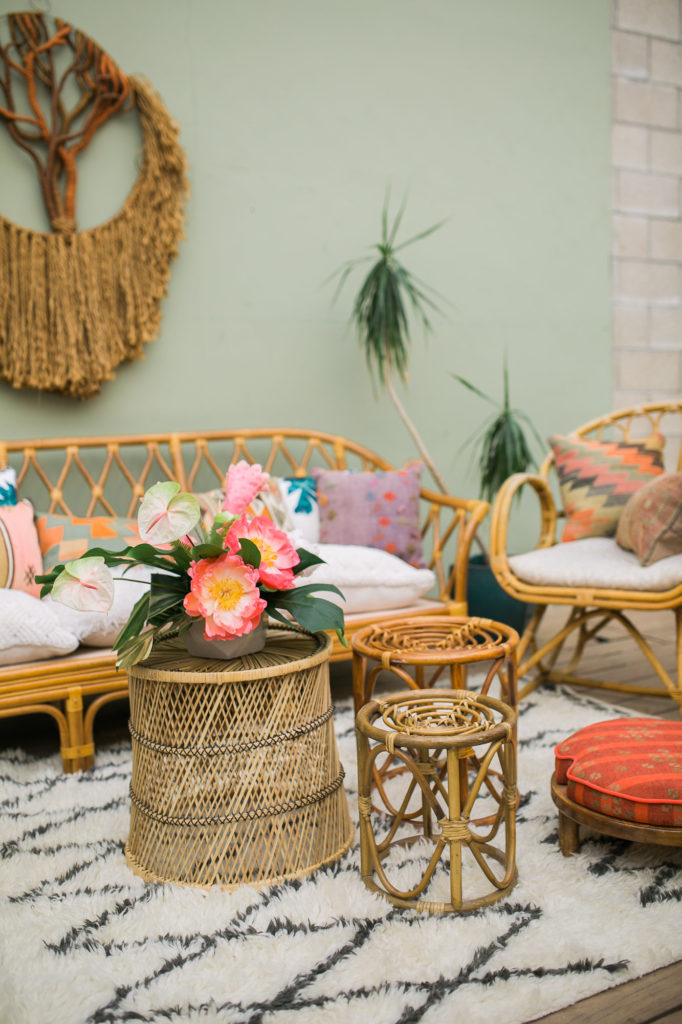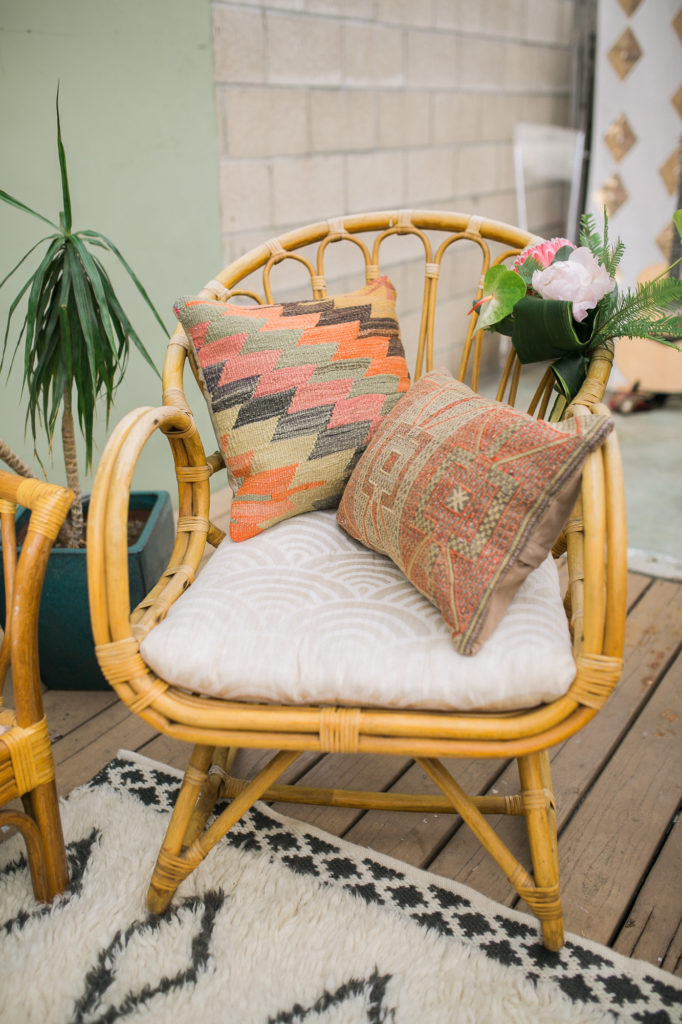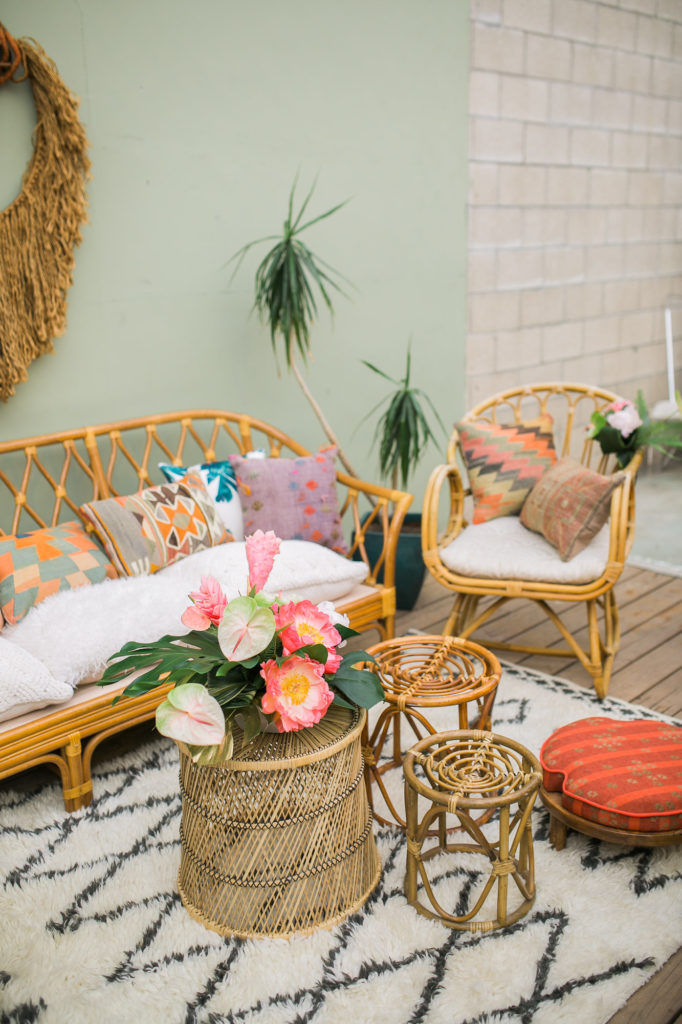 Our sentiments exactly below.. Thank you Poppy Jack for the amazing signage!!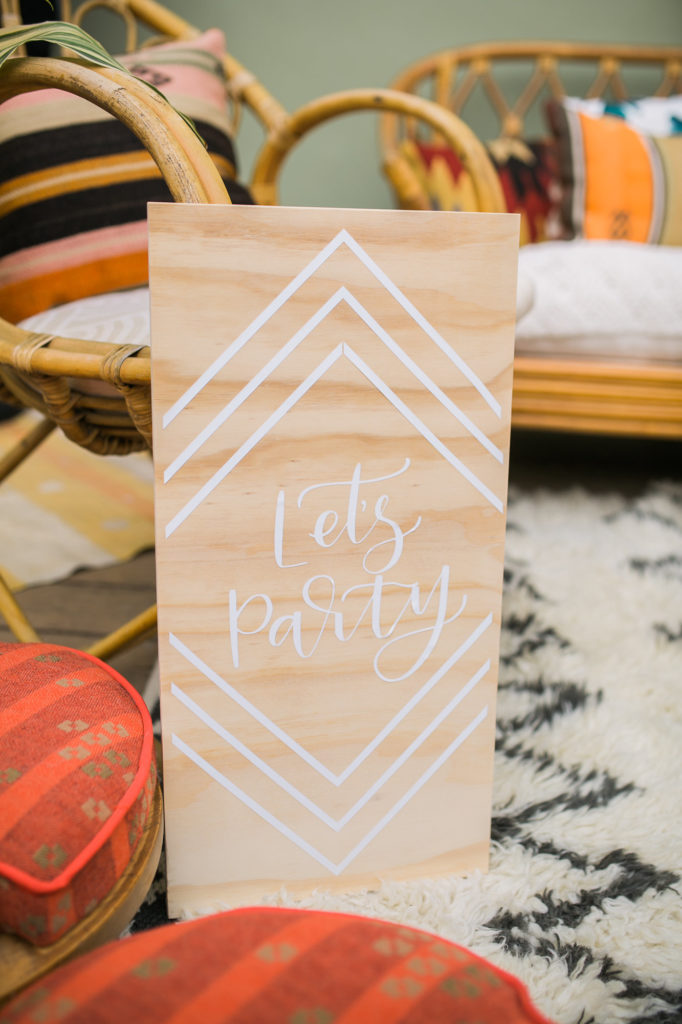 Don't worry, we didn't forget about the little people!!  They had a full lounge set up from Witty Rentals also, with lots of coloring pages by Daniella Manini to keep them busy :)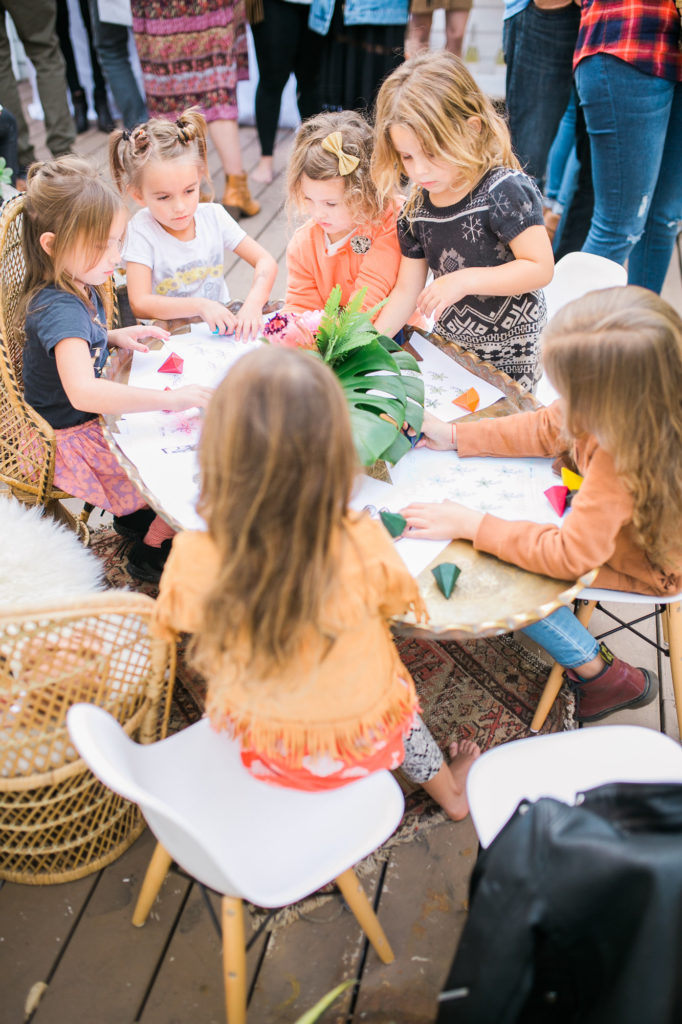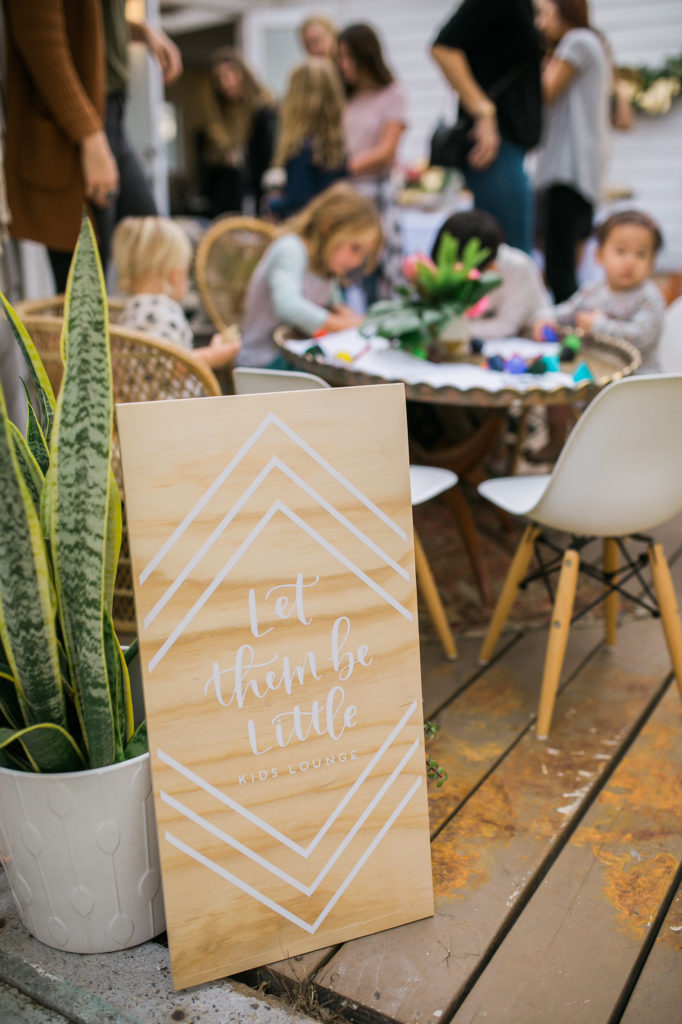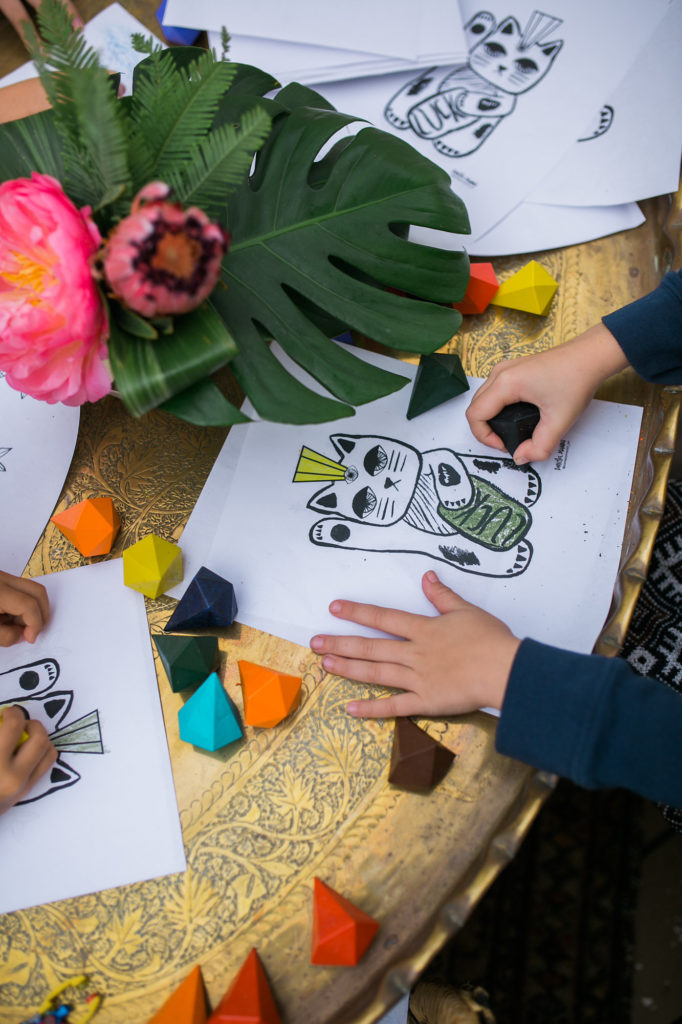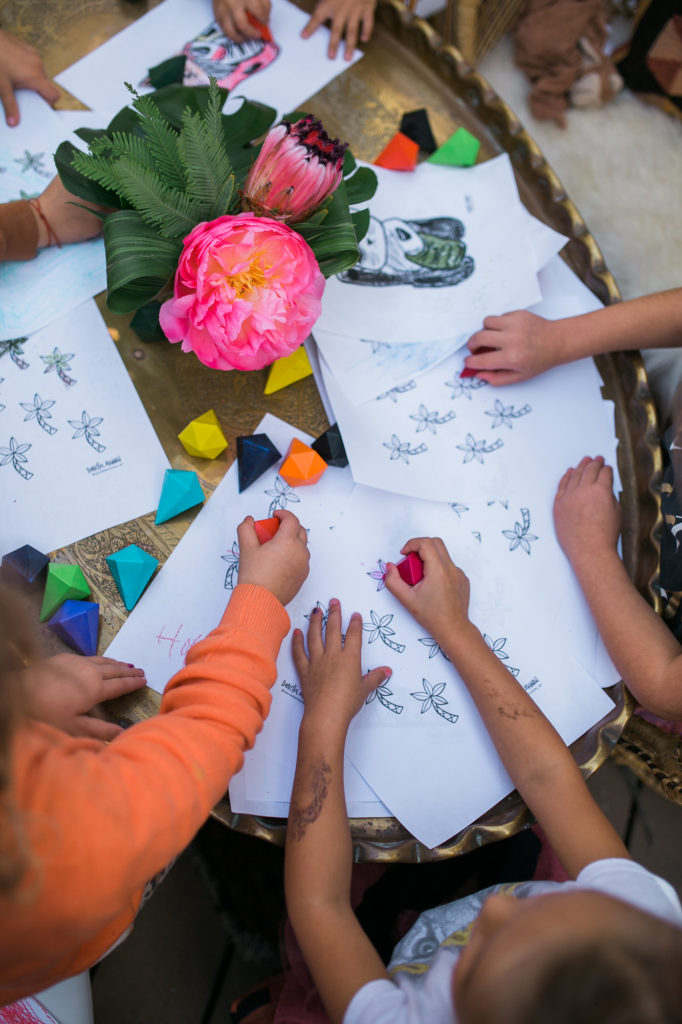 And the night wouldn't have been complete without Victoria Bailey singing the most beautiful songs in front of the amazing Drop it Modern backdrop!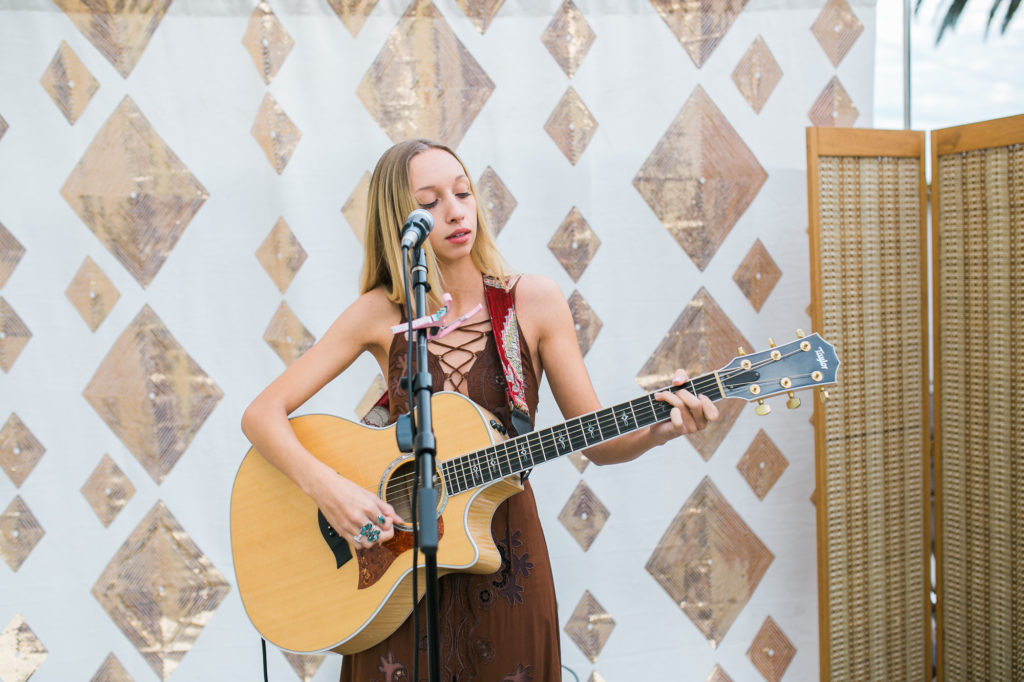 And of course some of the party people!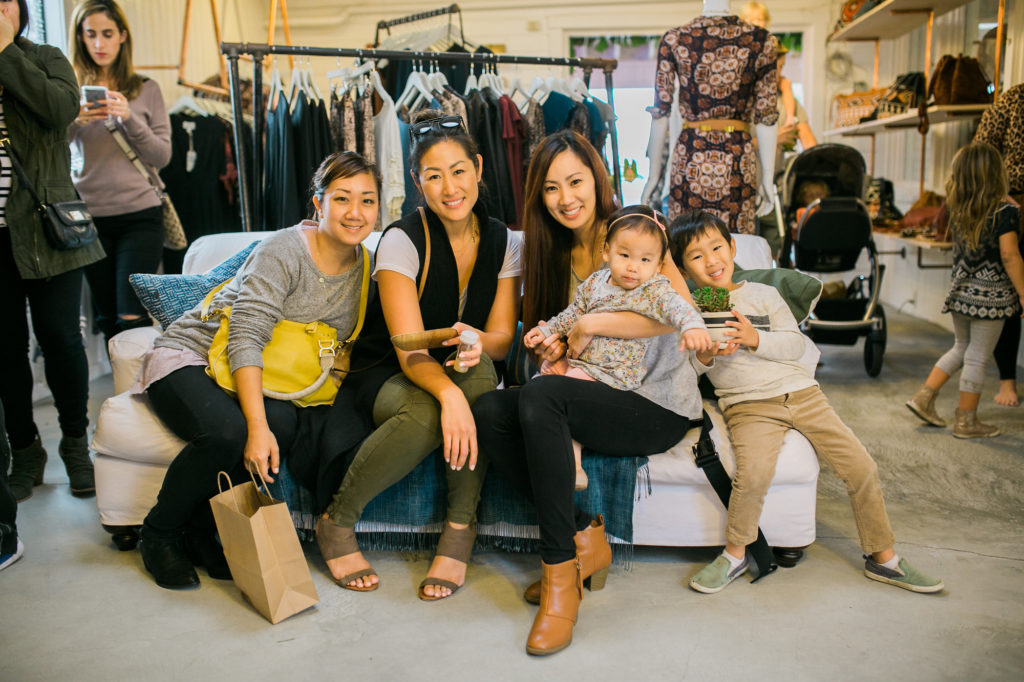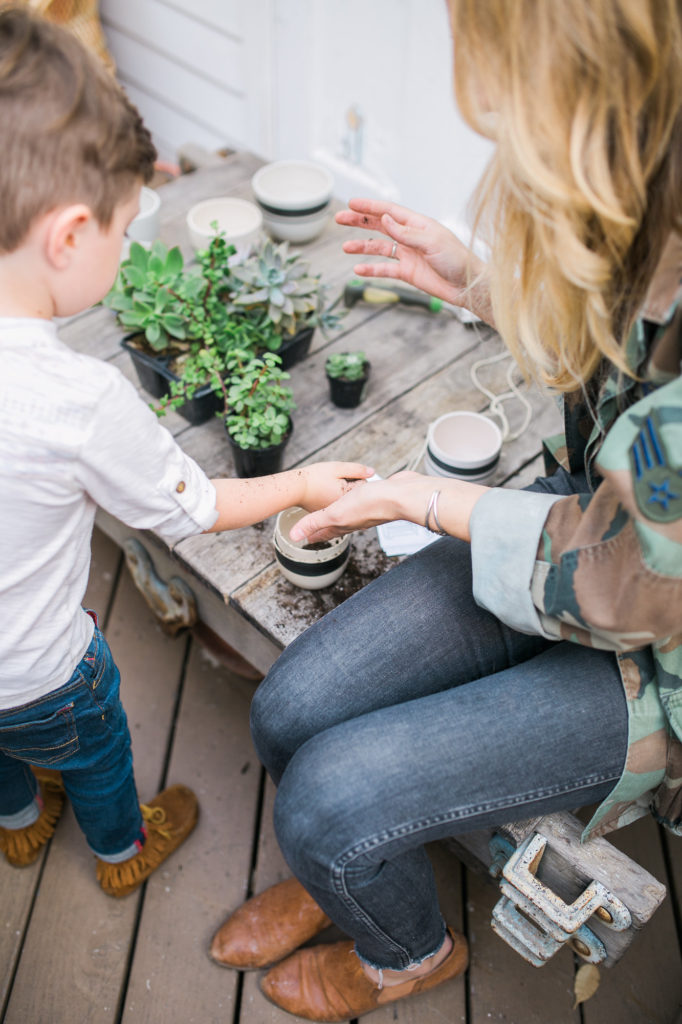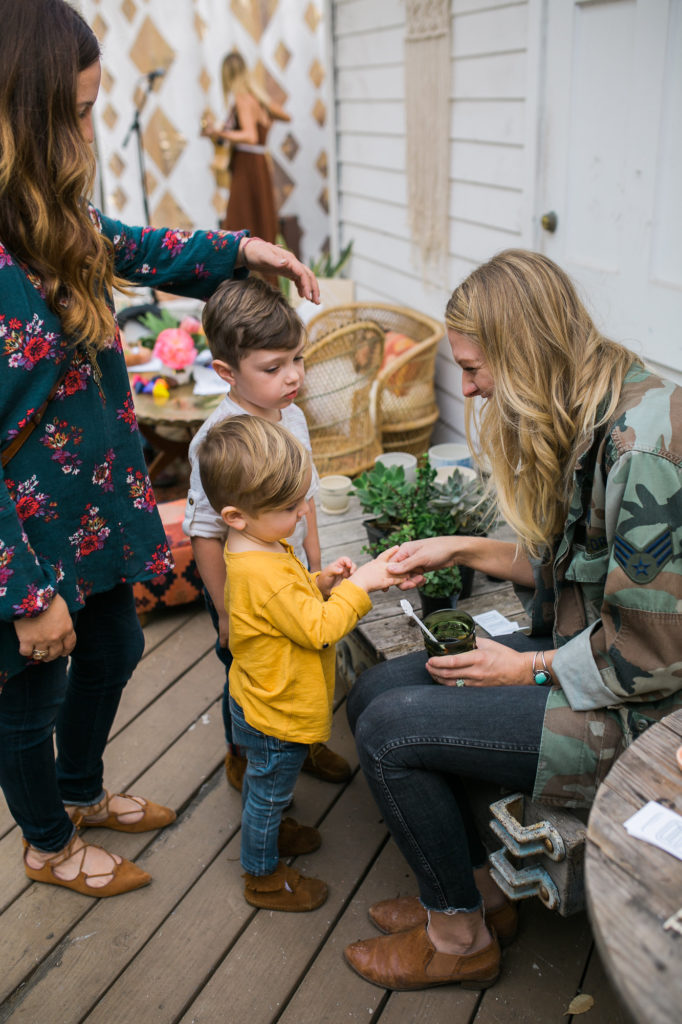 There's the adorable Lauren and her little Harper Ruby!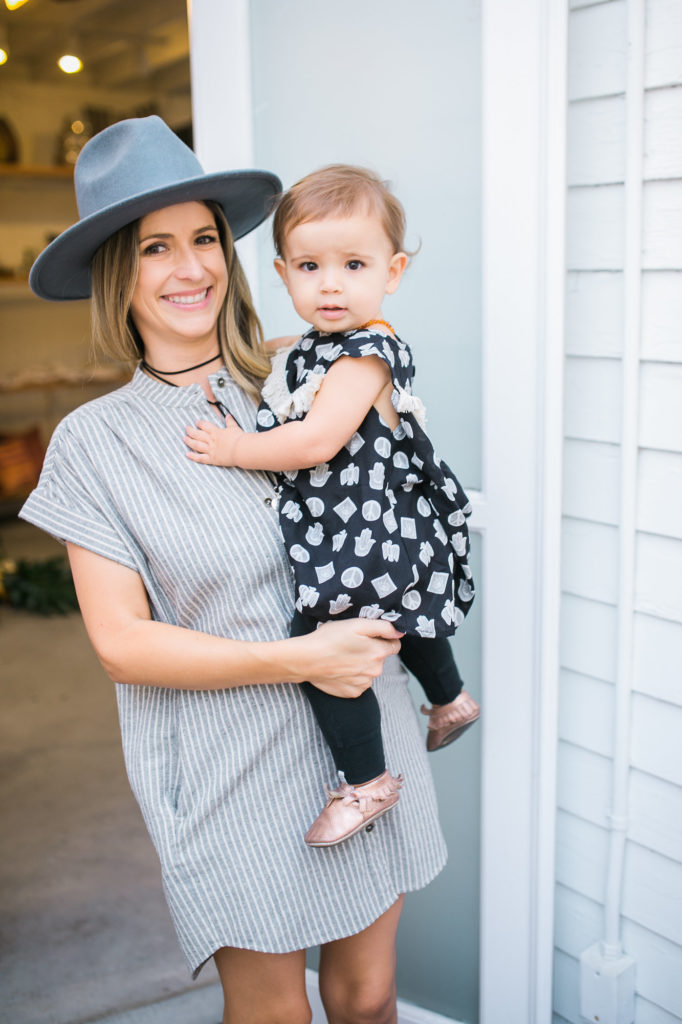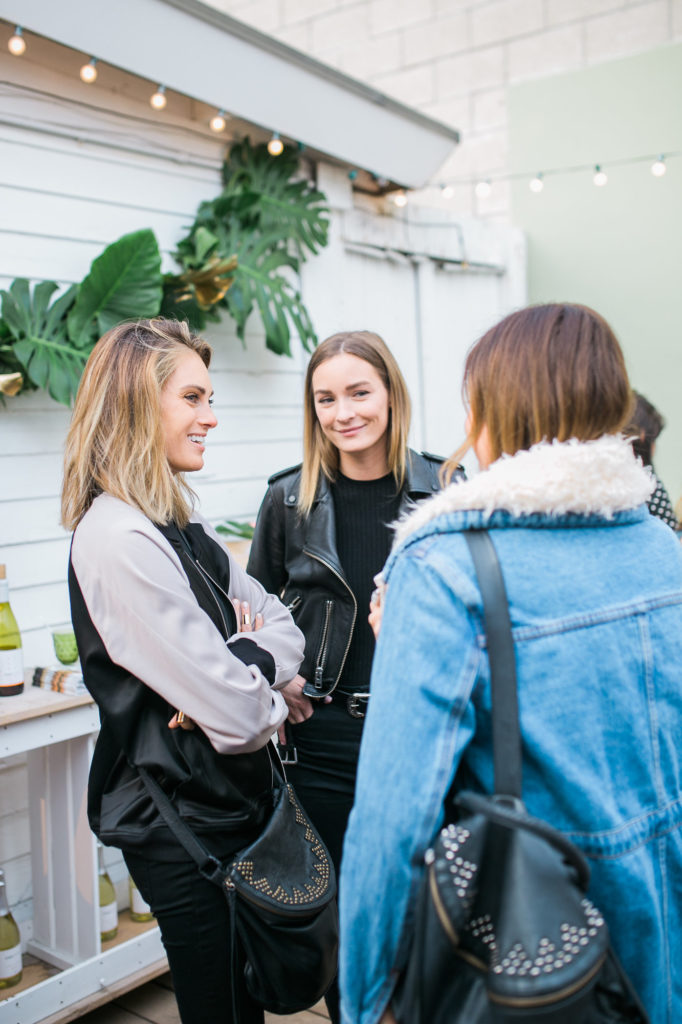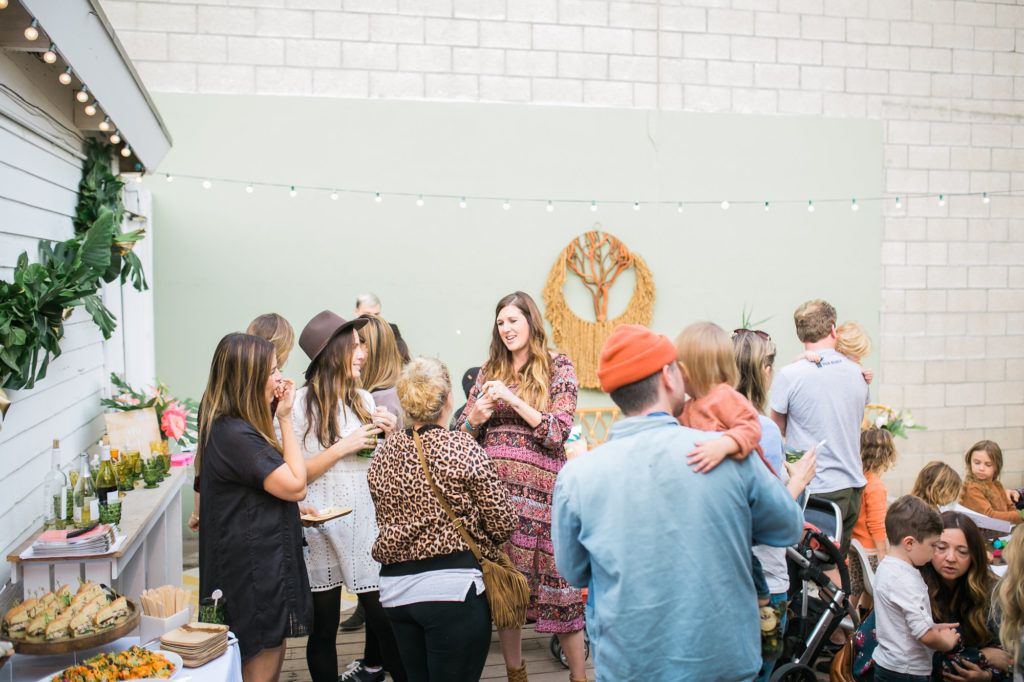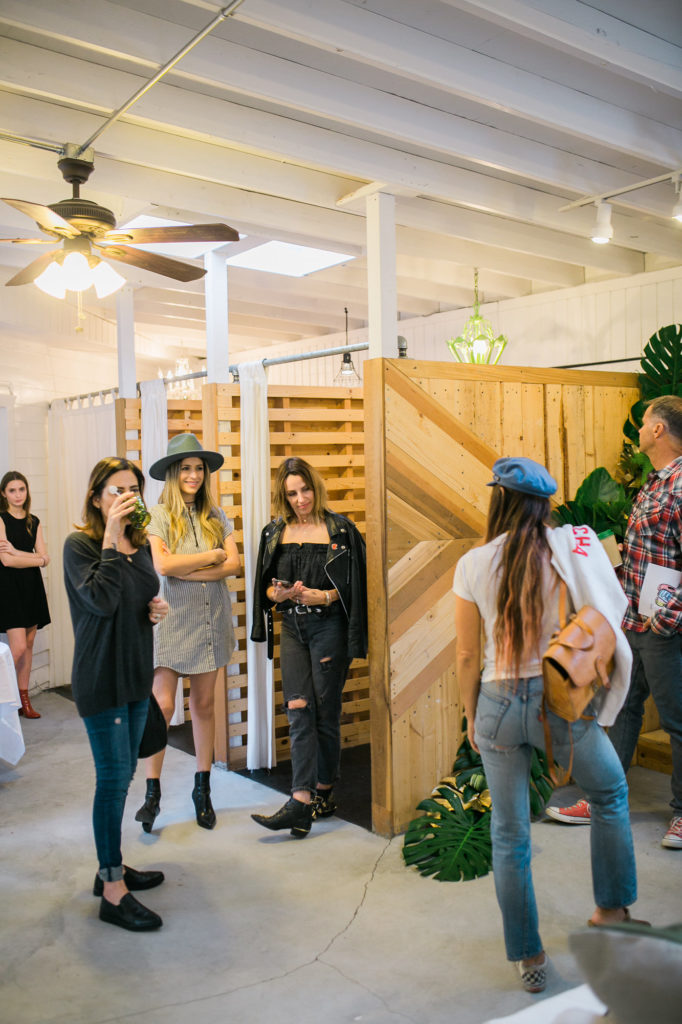 And Lisa with her sweet Everly!!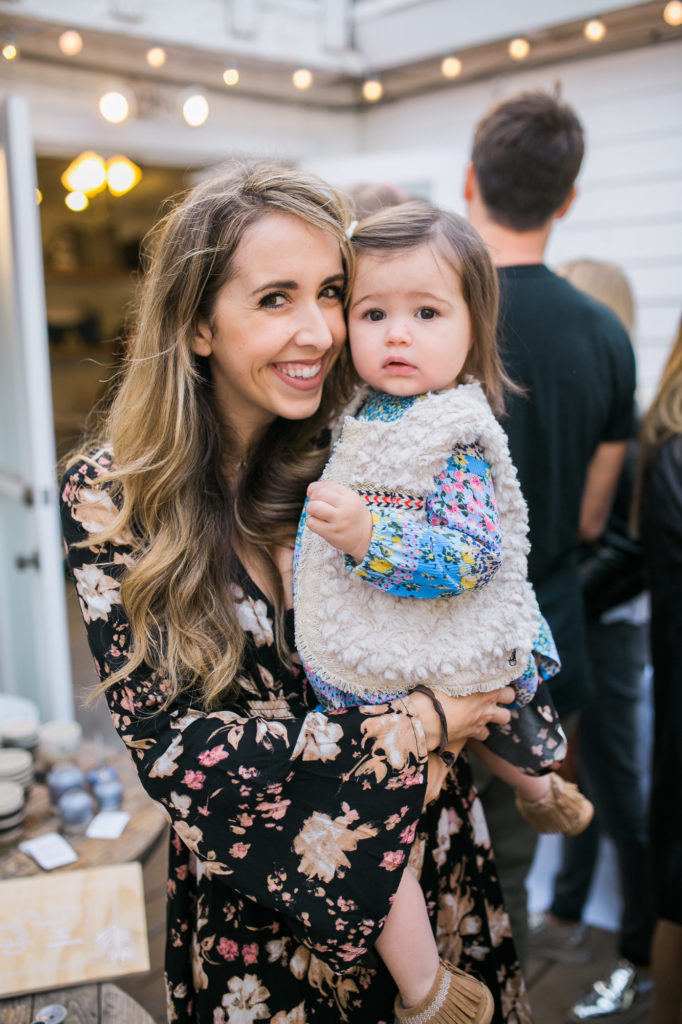 Now for the giveaway!!!
A few of our VIP guests got these rad swag bags at the party and we are giving one away to you!!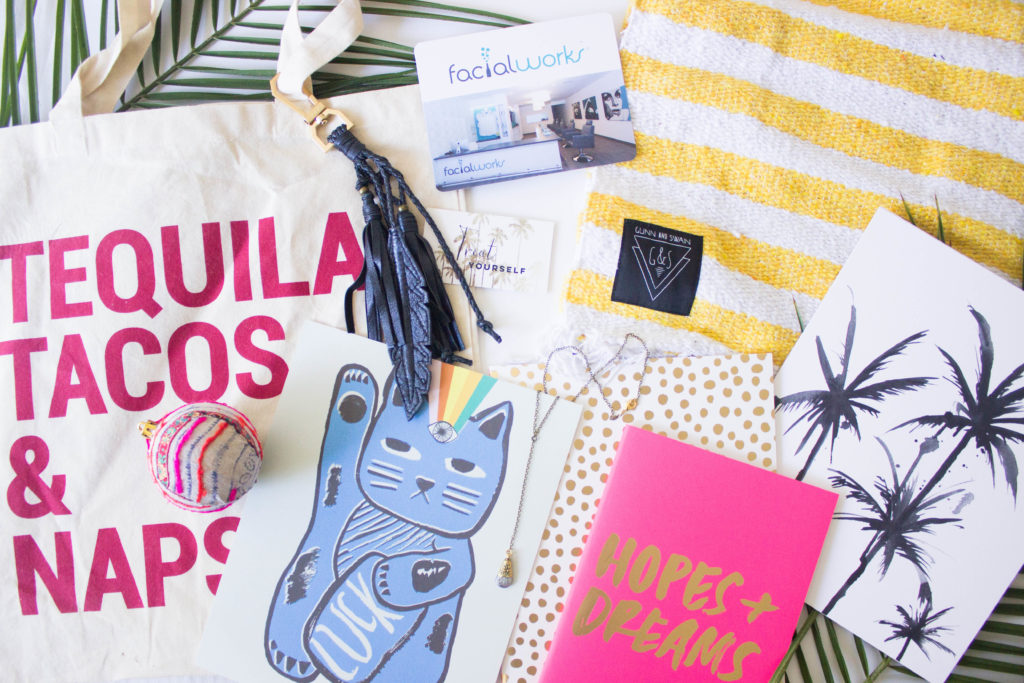 Here's what you win:
Chaser Brand Tote
Boho Pillow Ornament
Daniella Manini Art Print
Gunn & Swain Blanket
Facial Works Facial Bar Gift Card
St Eve Jewelry Necklace
Cleobella Key Chain
Shop Bando Notebooks
The Aestate Art Print
Head on over to our Instagram to see how to enter!!
Good Luck and Happy Boholidays!
xx
Jacquelyn