There's something about those traditional Christmas colors and those nostalgic Christmas songs that make the holiday season so special. My parents used to play the same Christmas cassette tape each year while we decorated the tree or opened presents on Christmas morning. I loved each and every song and knew them all by heart. The first song on the tape was "Have a Holly Jolly Christmas, it's the best time of the year", and that was what inspired this photoshoot!
Our kid's shoots are always some of my favorites and this one is likely a new holiday favorite! We teamed up with some talented vendors and I'm so excited to share it today!! The photos by Jessica Lynn Photo are adorable and lots of fun inspiration is ahead!!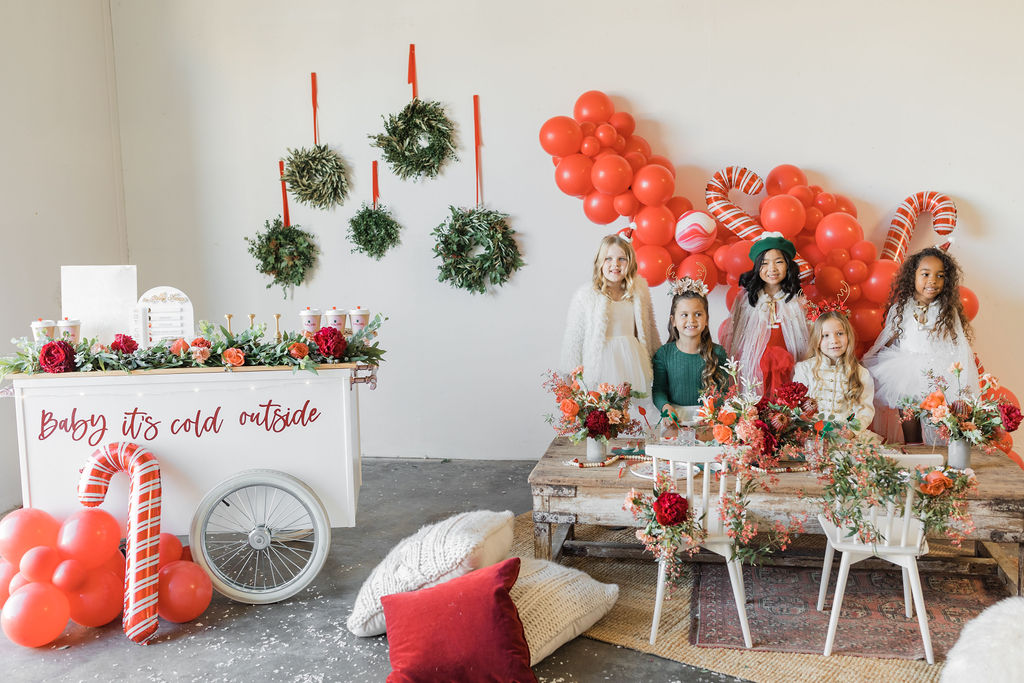 Details, details, details!! A classic note from a nostalgic song to invite your friends for a holiday party. Plus all the adorable details you could ever want! All by our lovely friend Leanna of David & Leanna. And I'm obsessed with those cute holly berry napkins that are part of our tabletop, just wait!!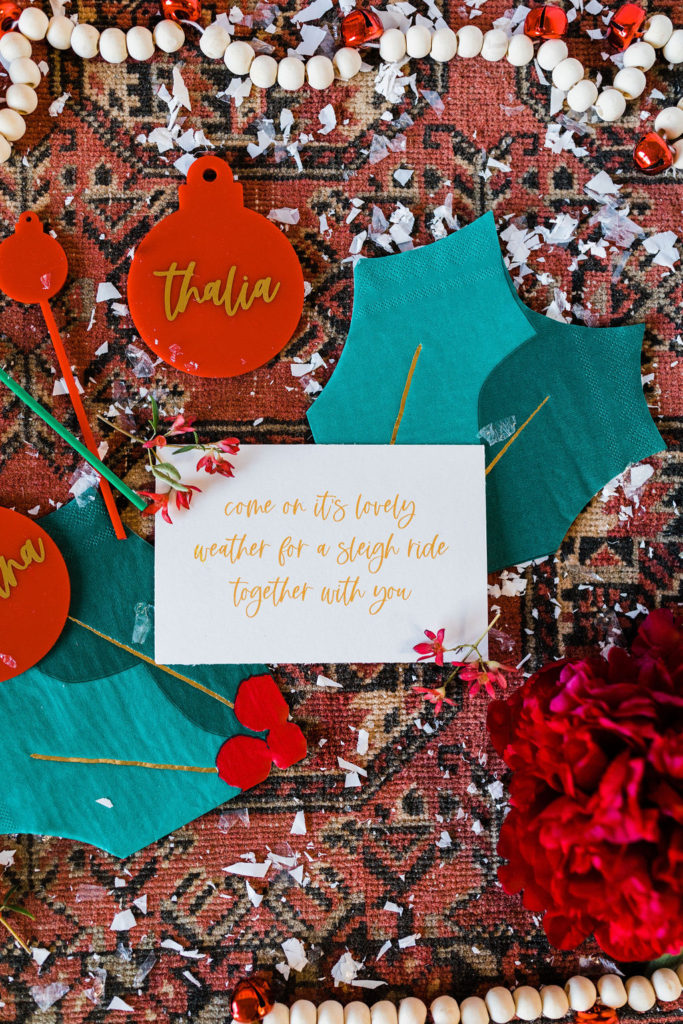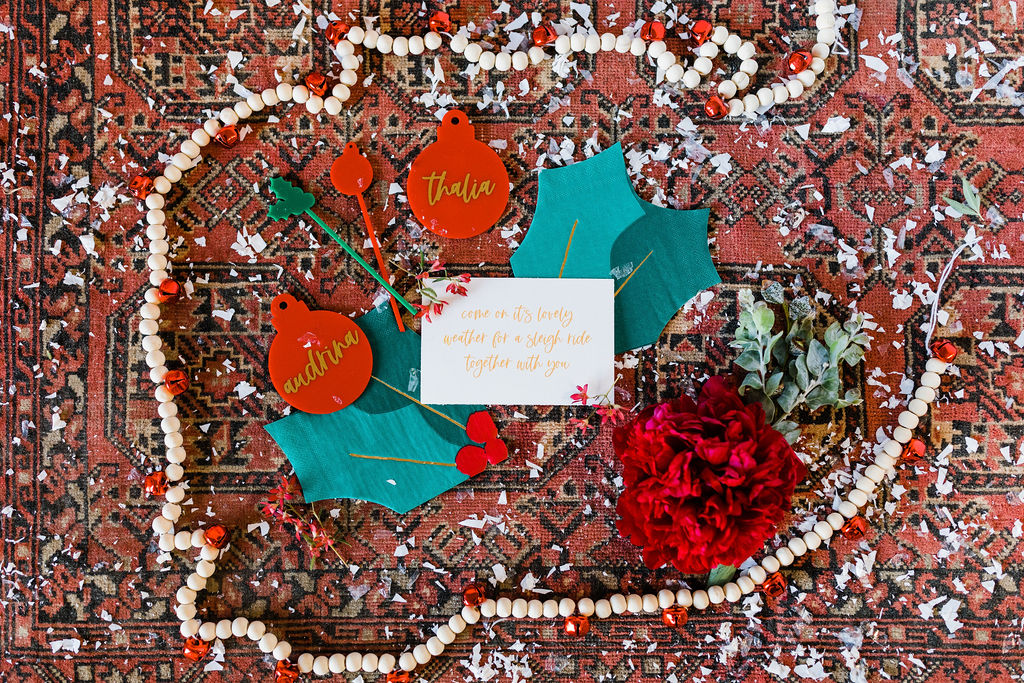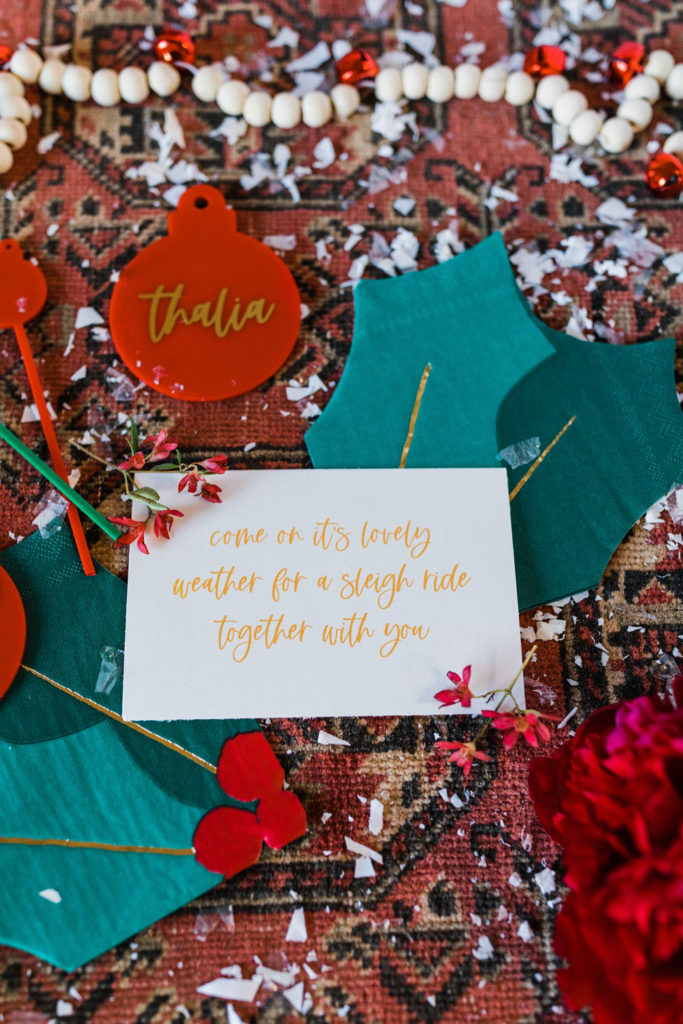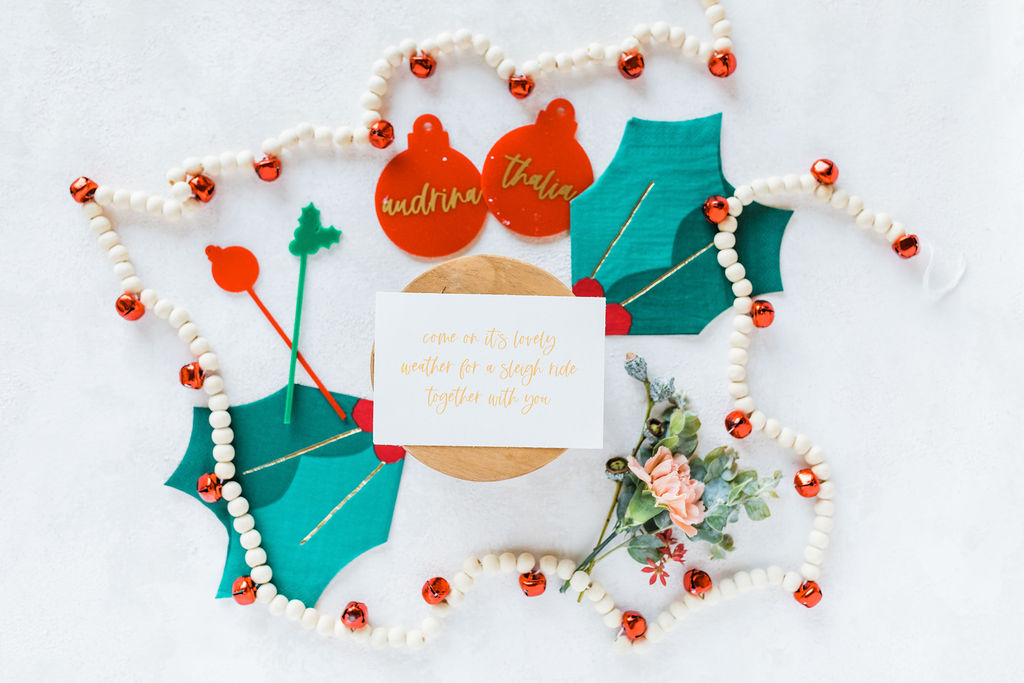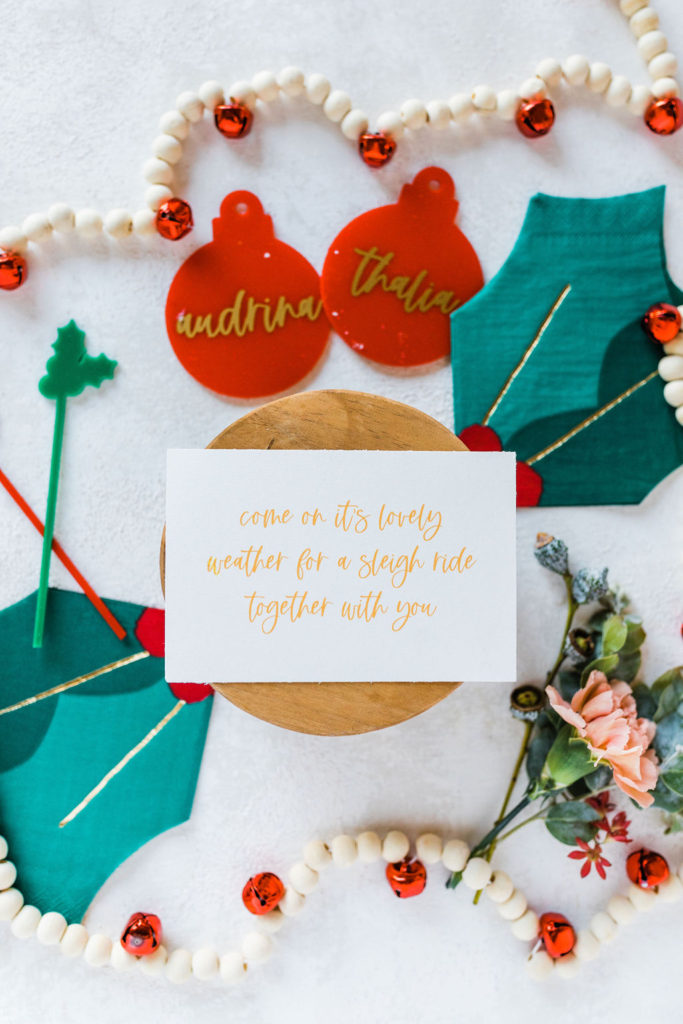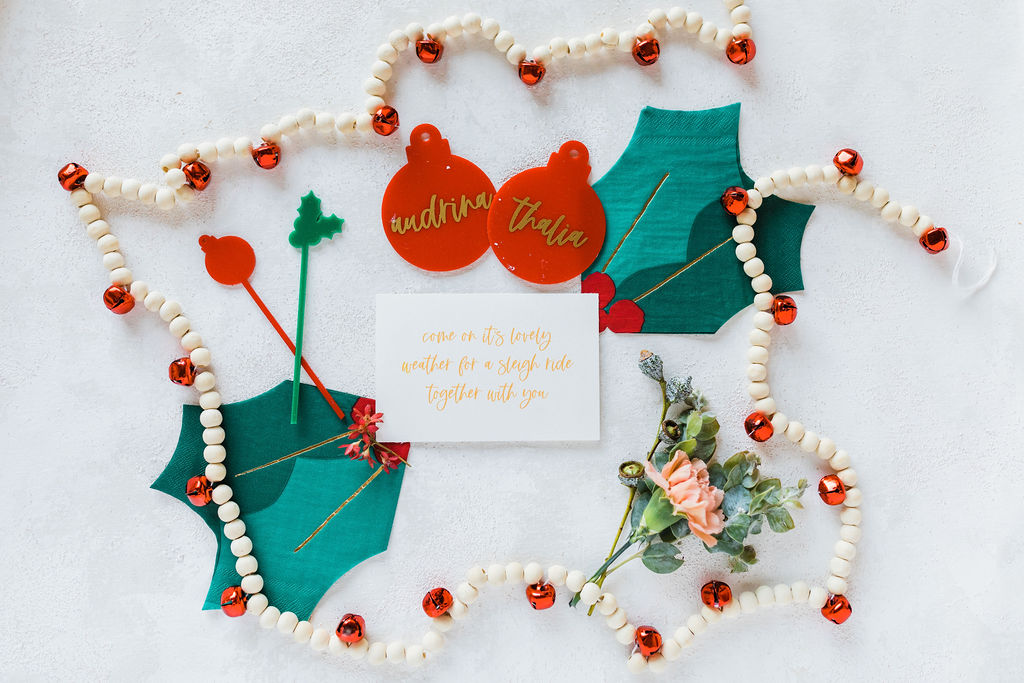 This setup is pretty epic!! A Christmas dreamland, are we in Santa's workshop?! The prettiest balloon garland complete with Candy Canes by The Pop Shop, check! An adorable Hot Cocoa cart from The Jolly Sheep, check! Beautiful holiday wreaths and florals by Wild Darling Floral, check! And the coziest table & chair set up from Sweet Salvage Rentals, check!!
We've got it all and it's Christmas perfection if you ask me!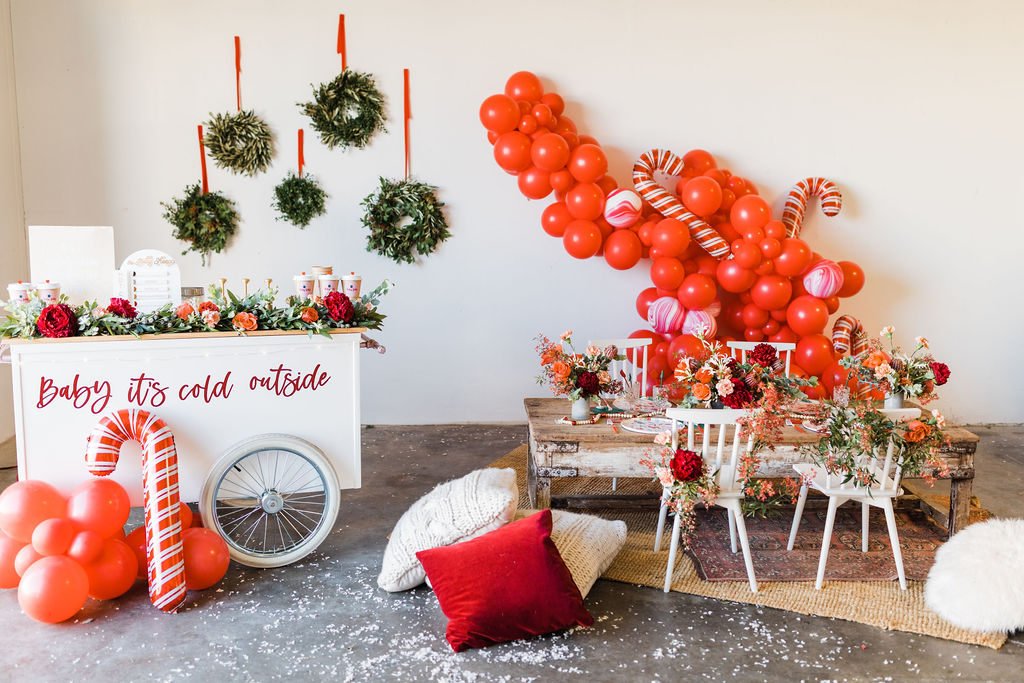 I love how Alexis from Wild Darling Floral decorated Sweet Salvage Rental's adorable chairs with florals and greens! Doesn't it look beautiful?! Her centerpieces were also incredibly gorgeous!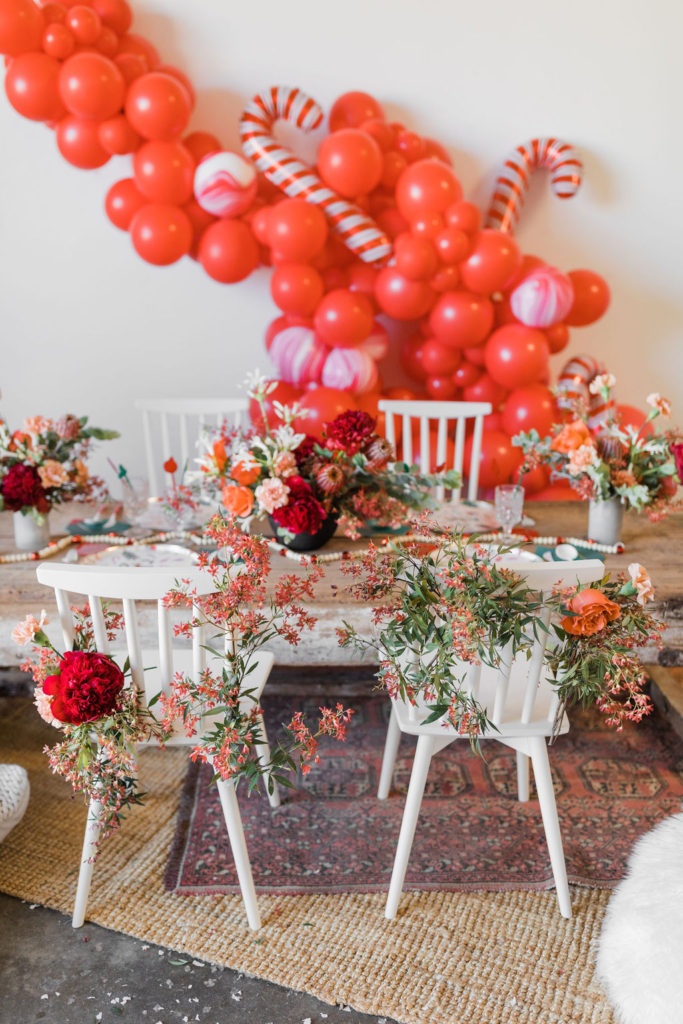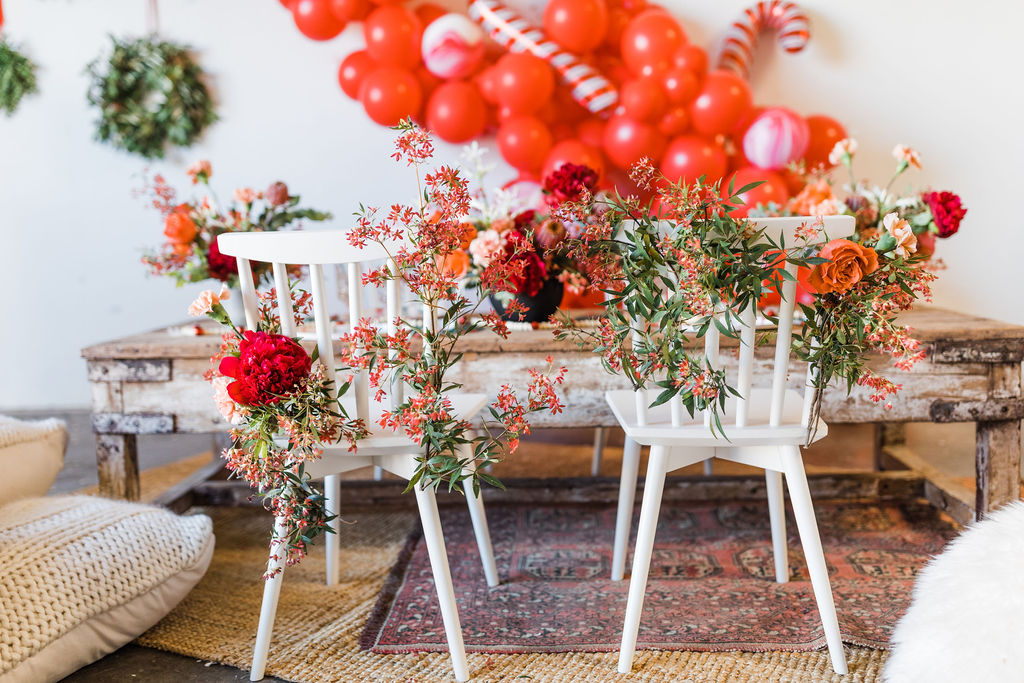 This tabletop situation is one of my favorites!! Meri Meri never disappoints when it comes to tableware and lucky me that Bonjour Fete carries their latest holiday collection! I paired it with Sophistiplate's red Bella flatware and vintage glassware, for that nostalgic touch.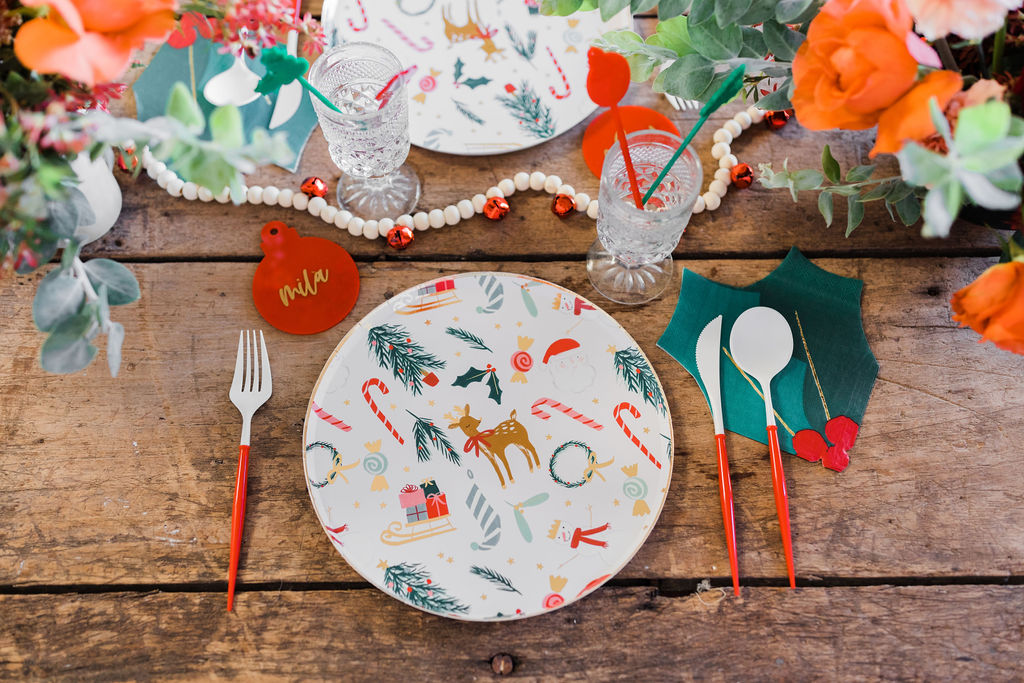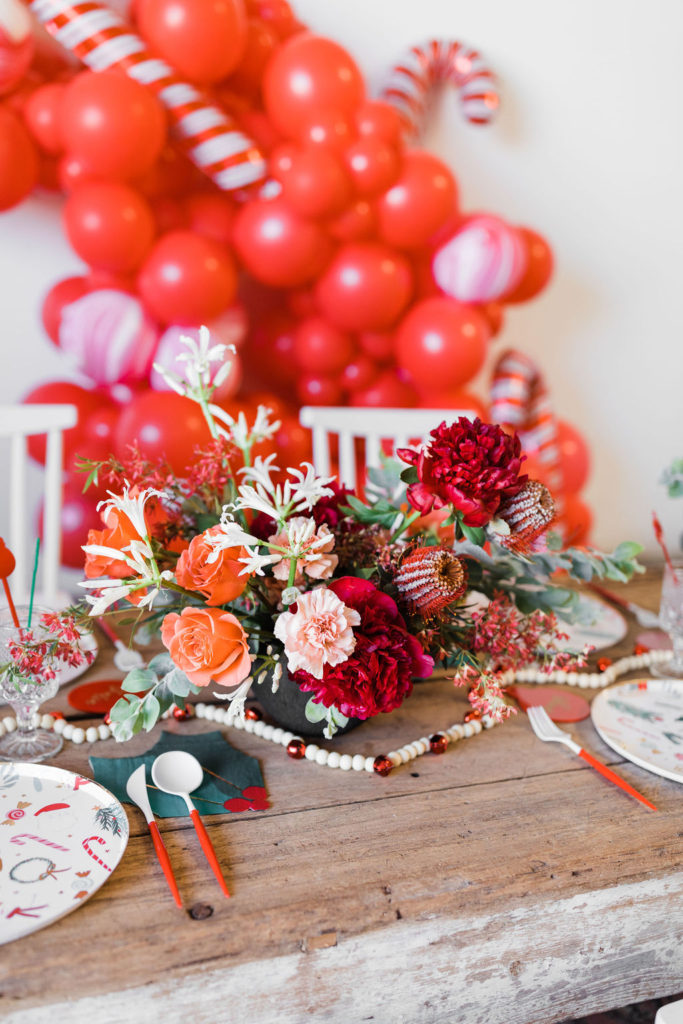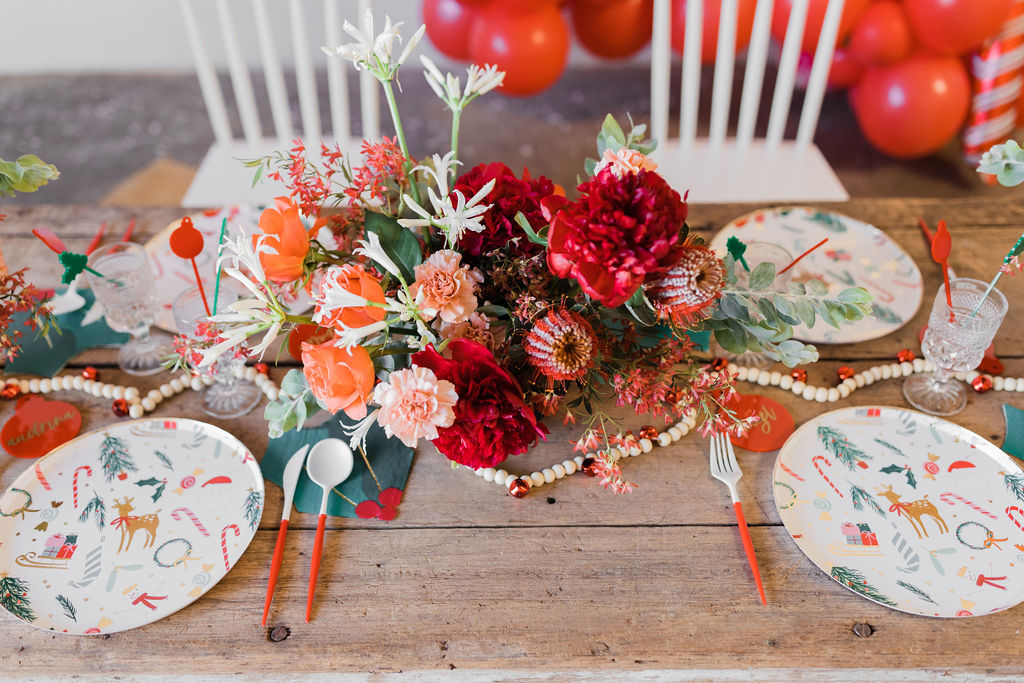 As I said about details, David and Leanna are the best!! The cutest little holiday stir sticks and the ornament place cards turned out amazing!!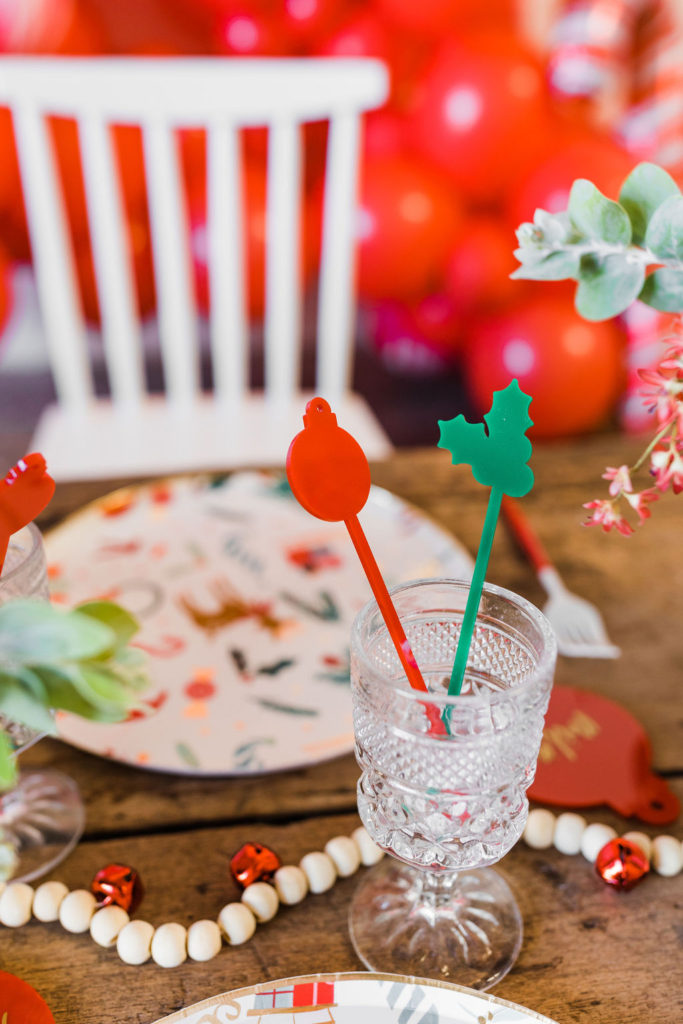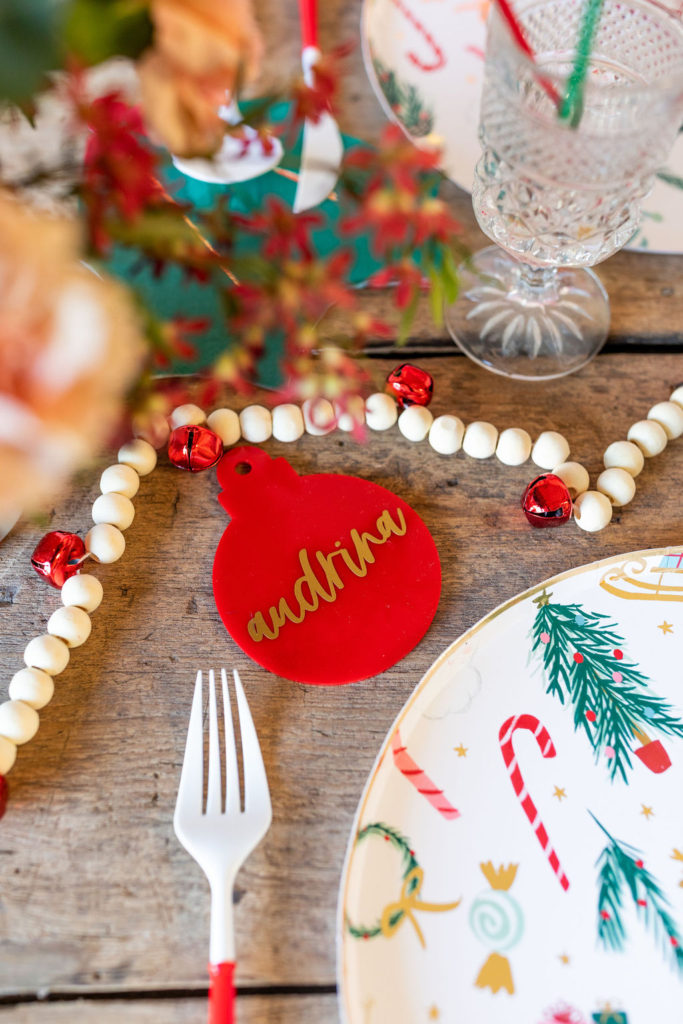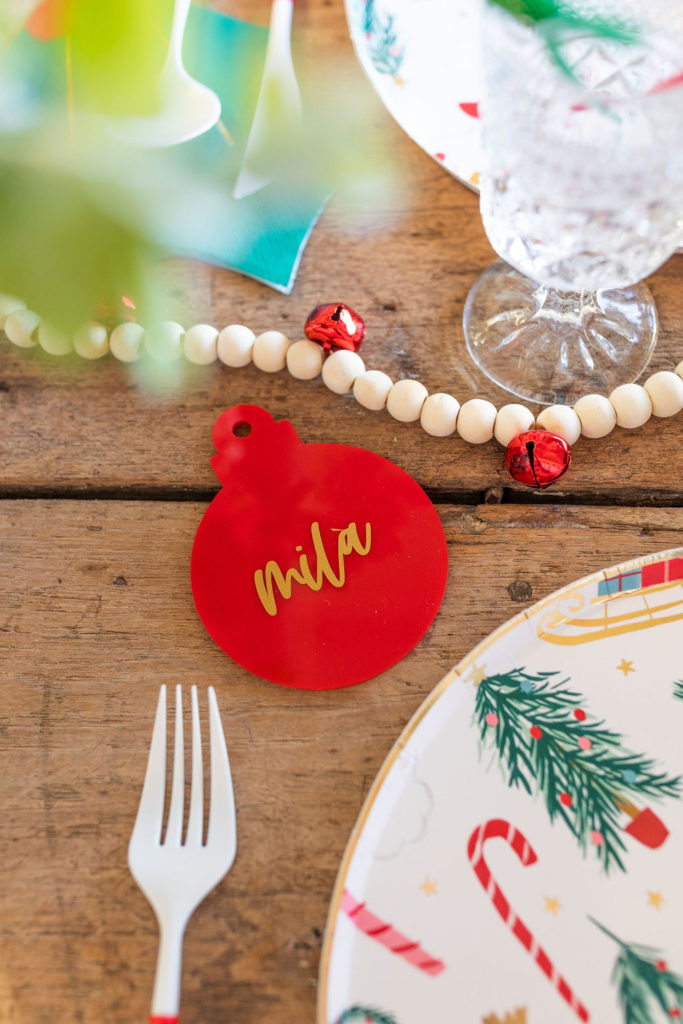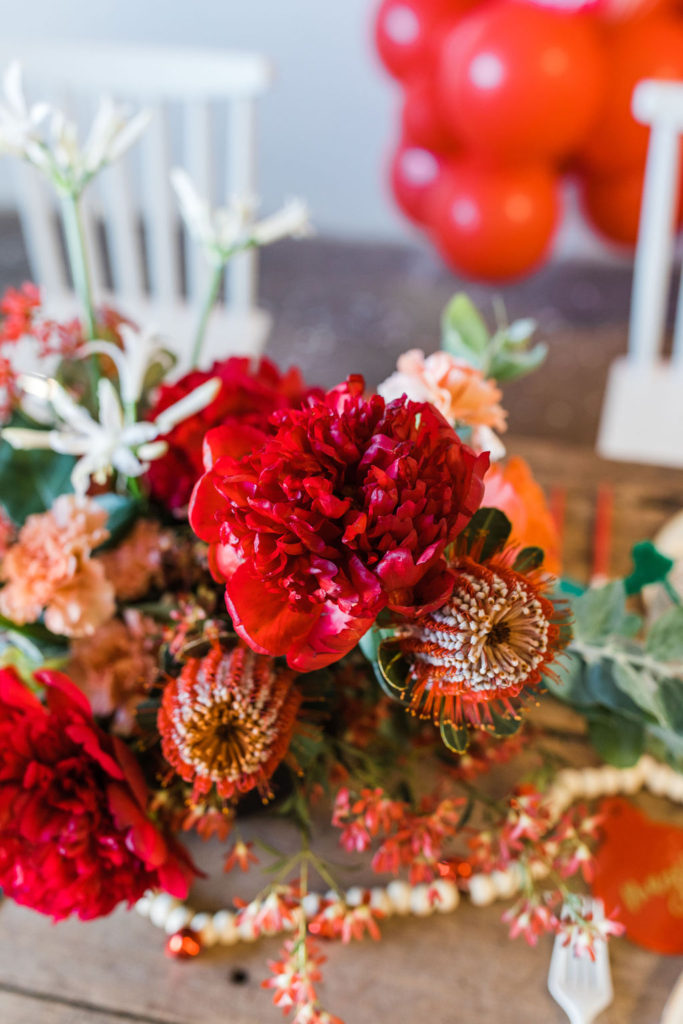 Isn't this set up so pretty?! Forget the kids! I want it for myself!!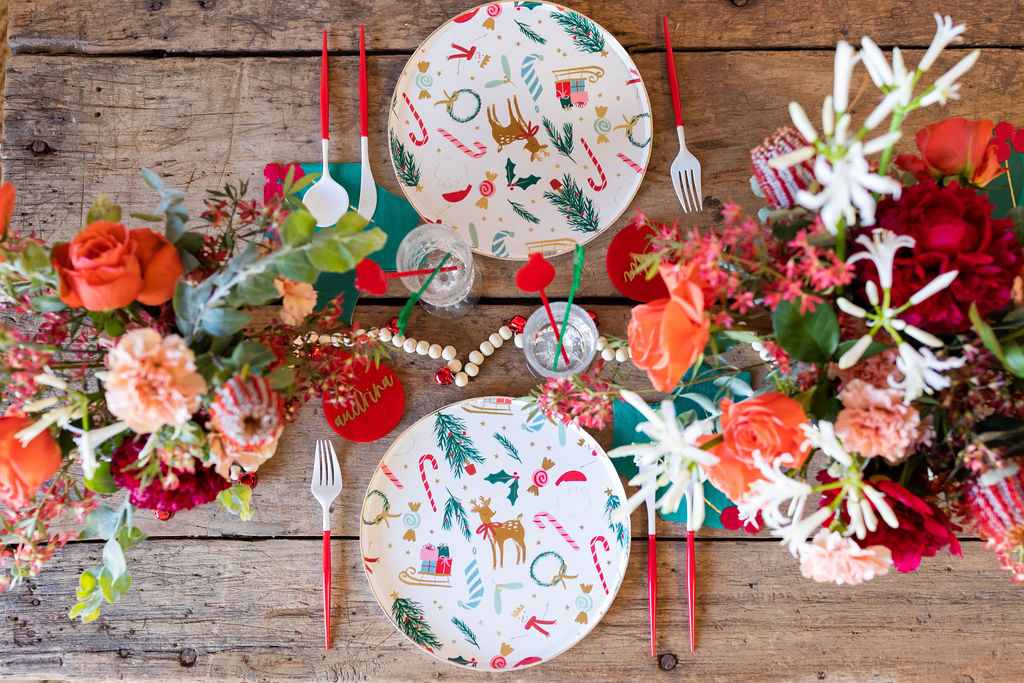 And one more shout out to Alexis from Wild Darling Floral who always nails it. She plays with color and textures so well, I admire her talent so much!!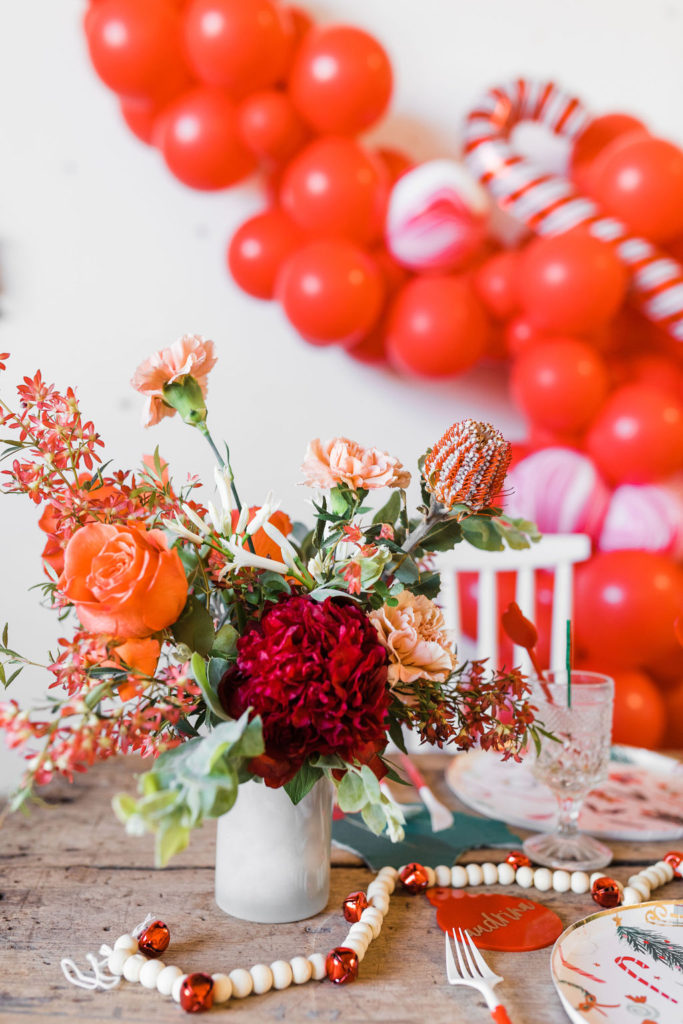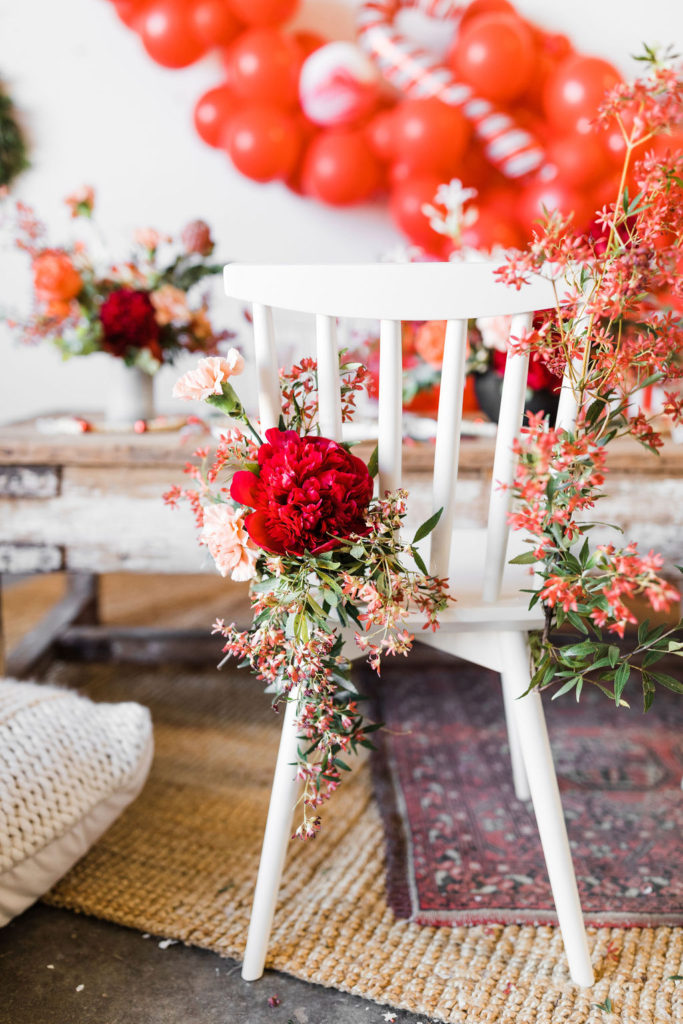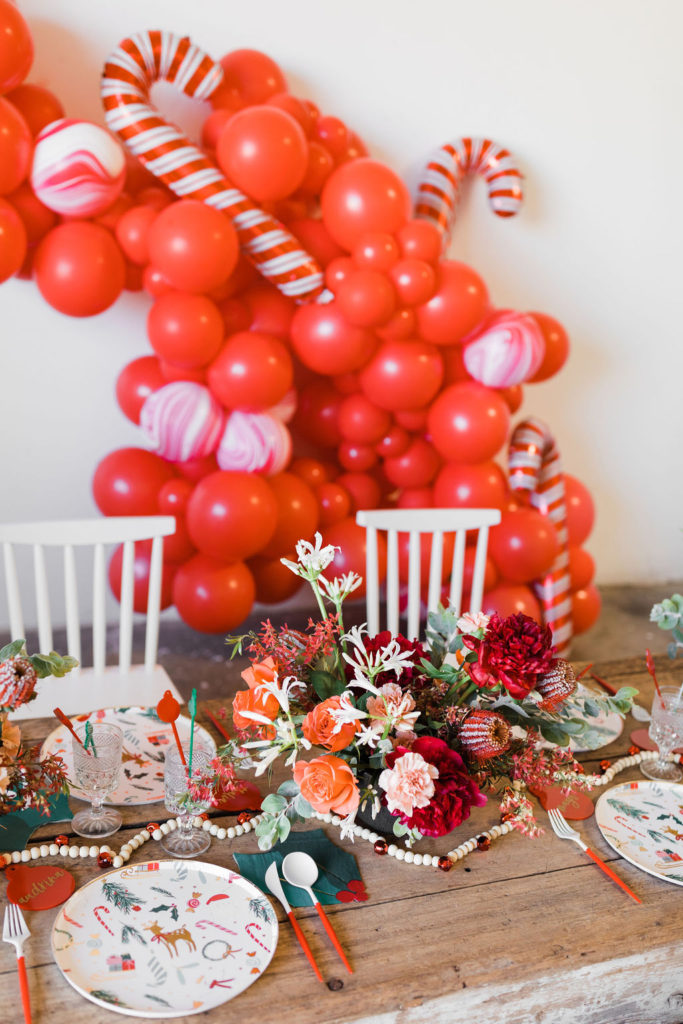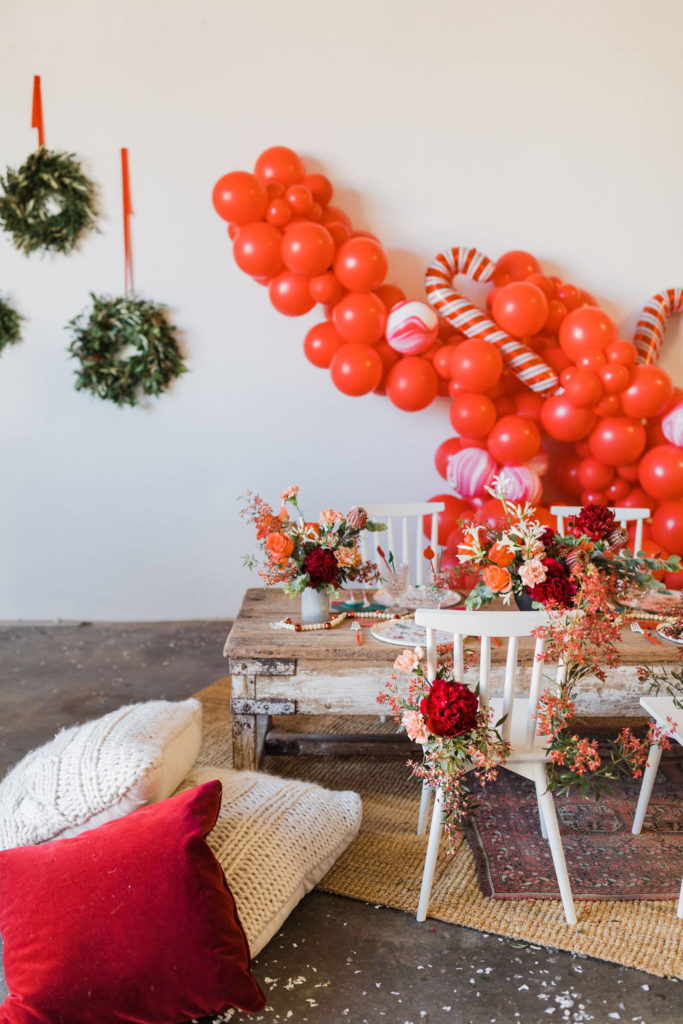 Now time to add in the cutest little girlies in all the land!!! This group is always so much fun! And as usual, my friend Carissa from The Daydream Republic styled each little cutie perfectly! She just dropped her last holiday collection this week and there are so many cute accessories for the little lady in your life!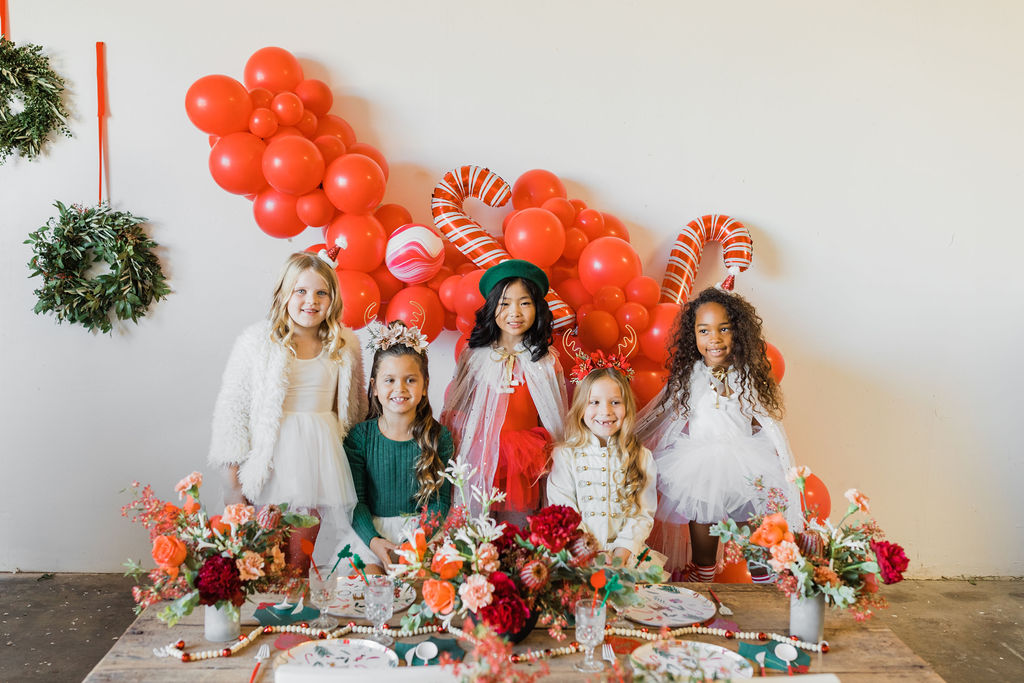 All Mila and Mazel want for Christmas are their two front teeth!!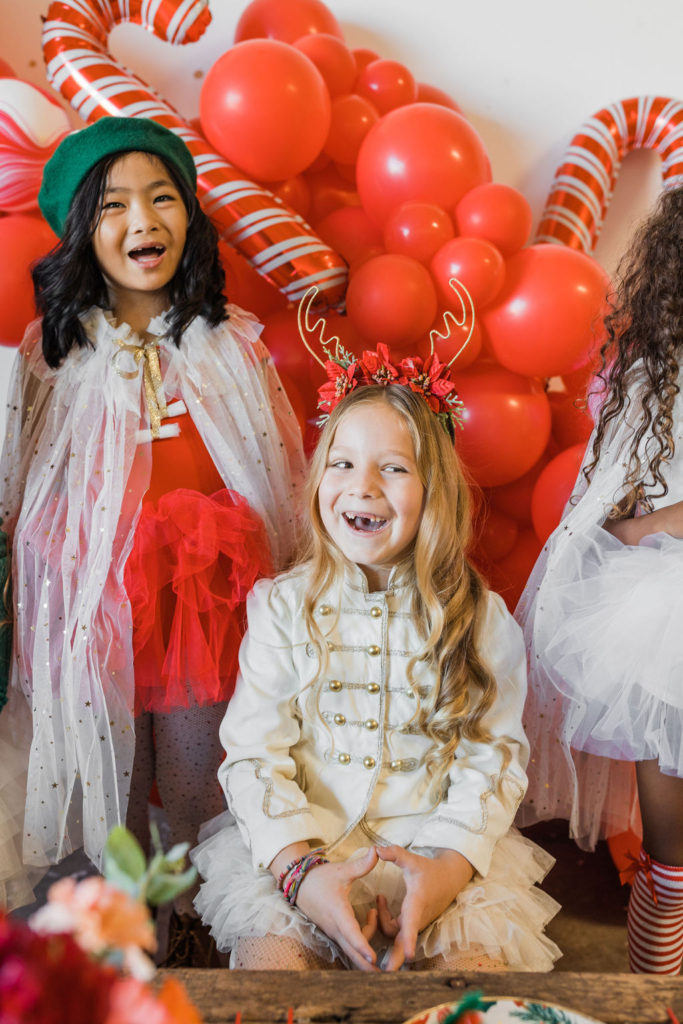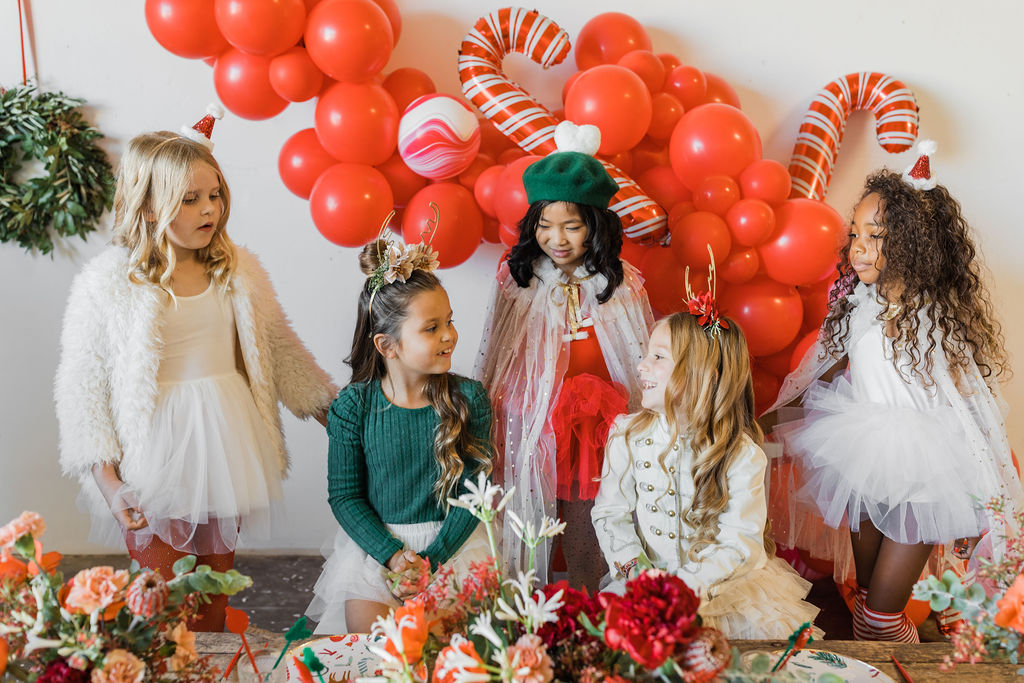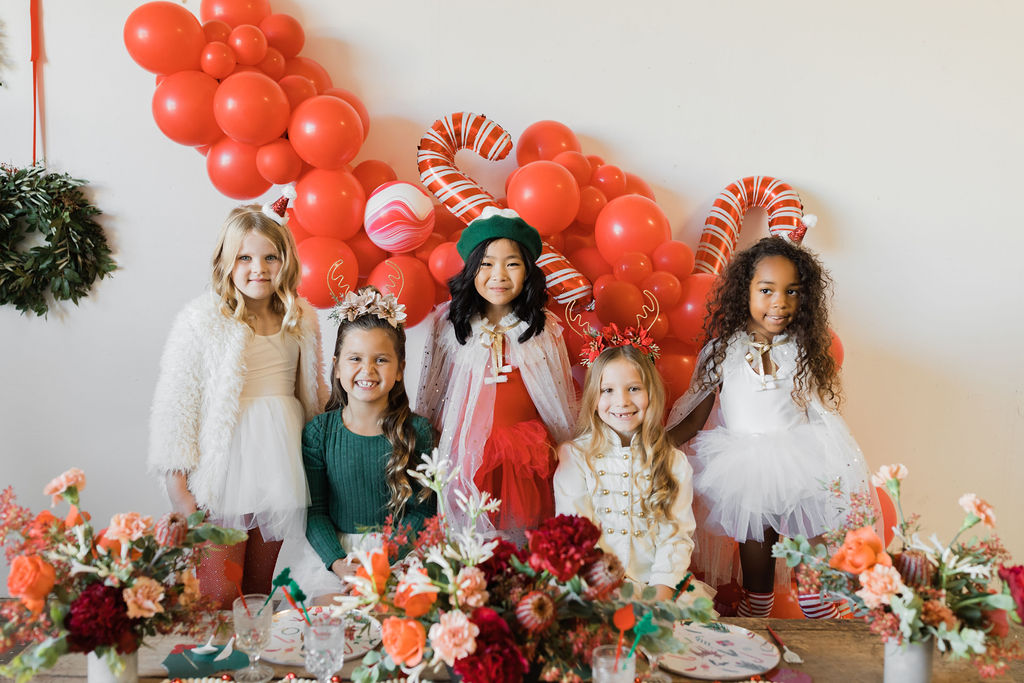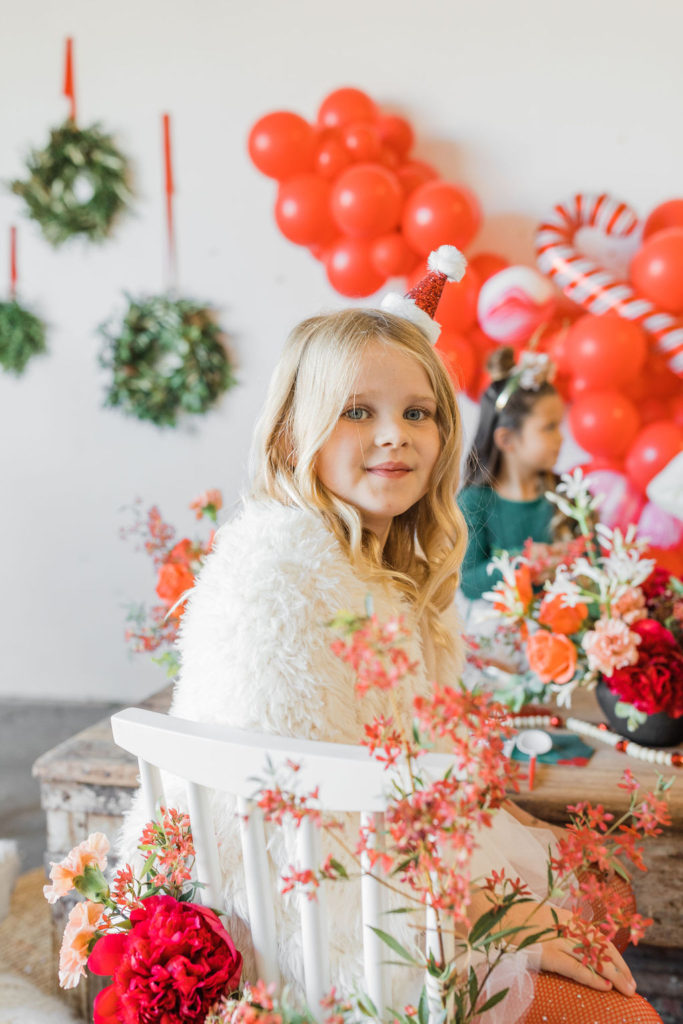 Cheers!! To the most wonderful time of the year!!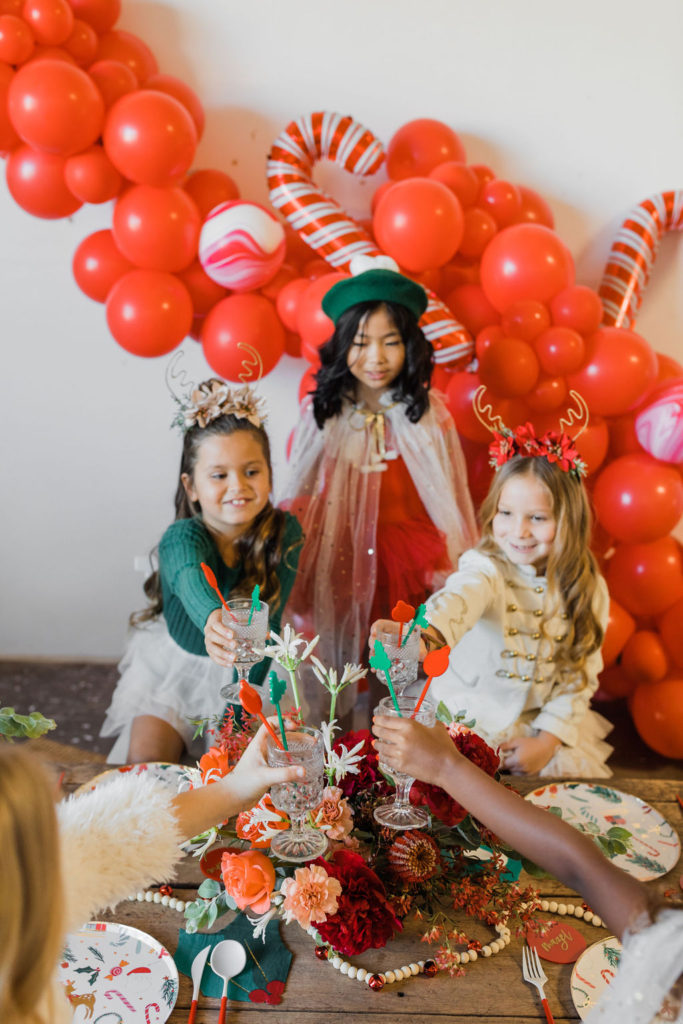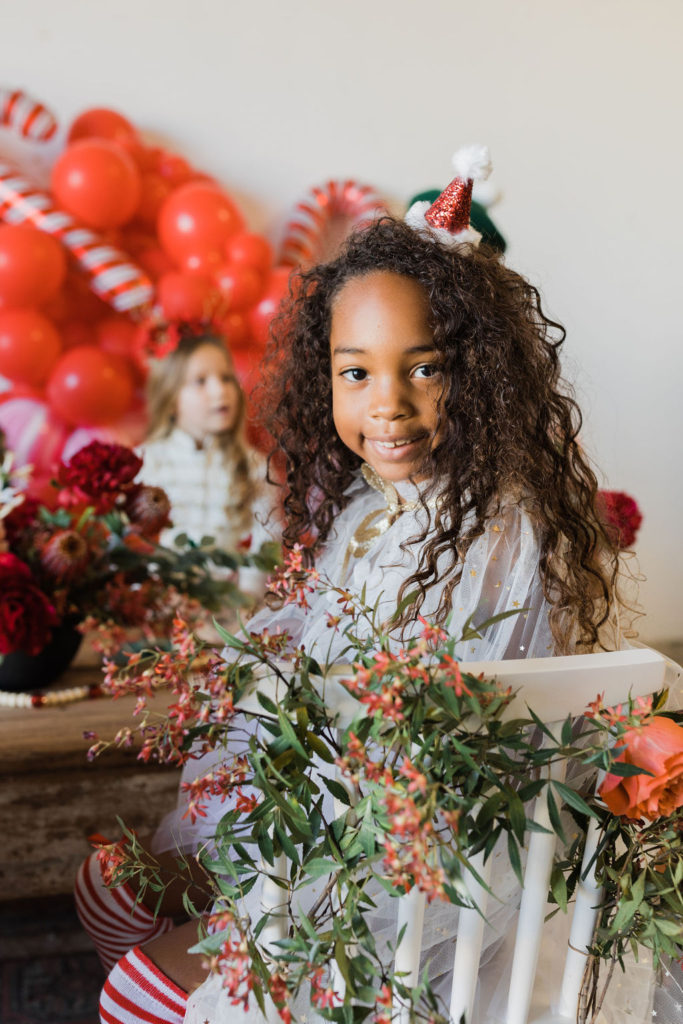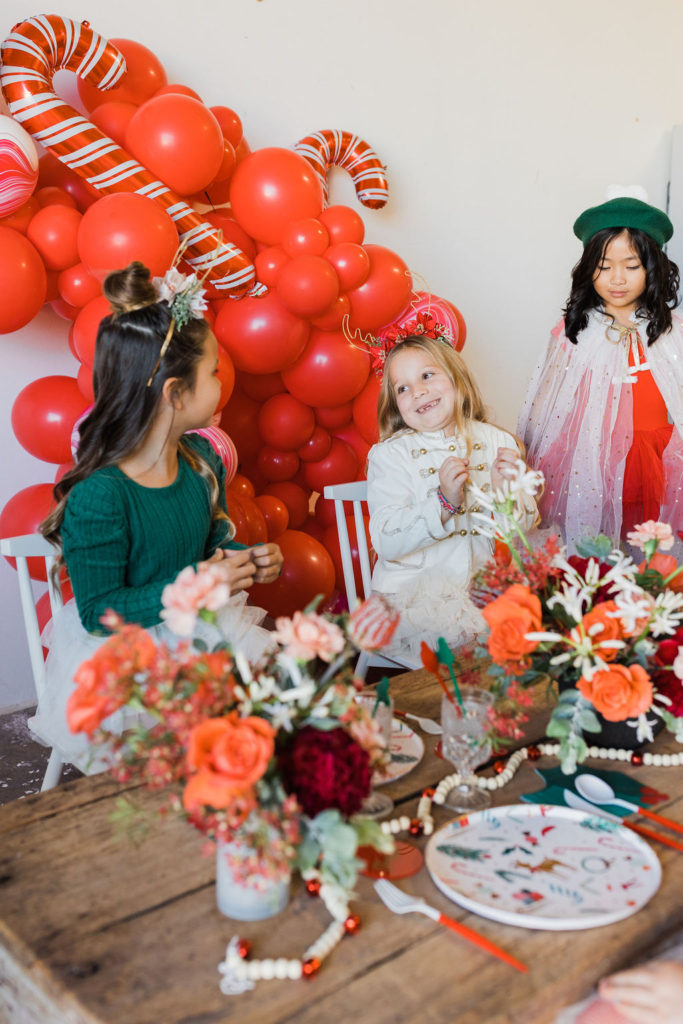 We had to include a pretty little cake, I mean what do you think we are, monsters?! This beauty is by the one and only Diana of Sugar Crush Sweets!! Isn't it gorgeous?! Like I said, why are the kids getting all this pretty, I want some too!!!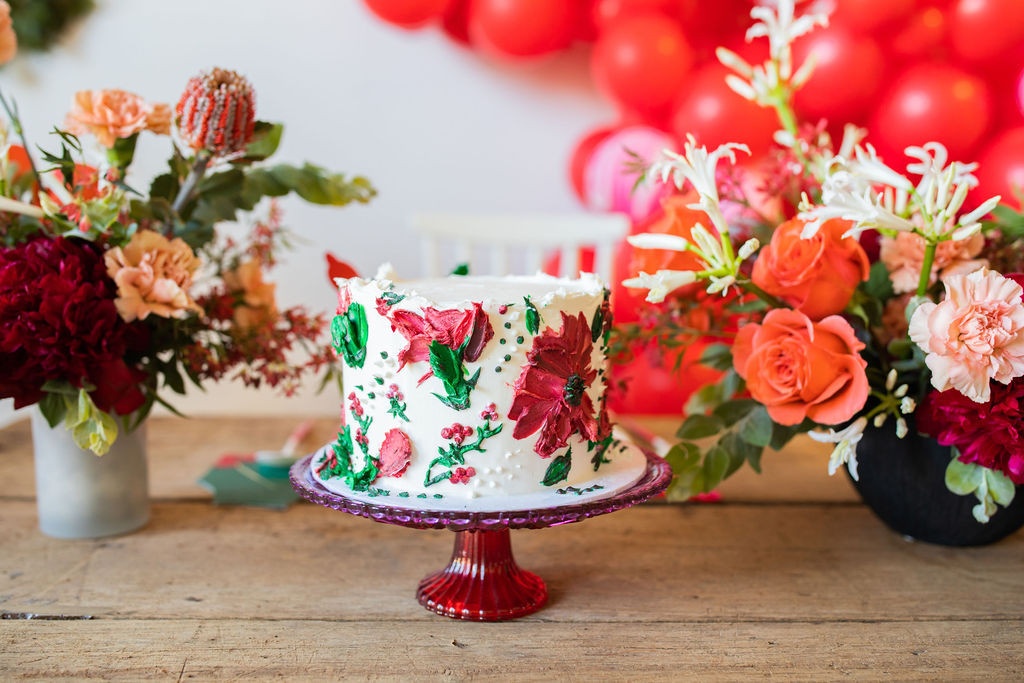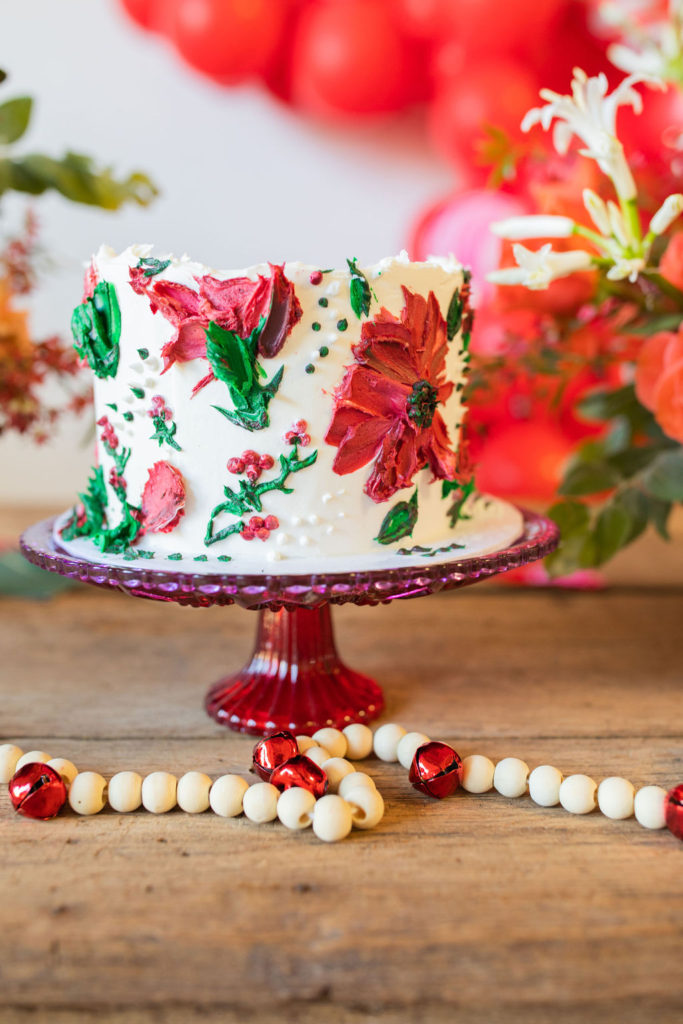 Seeing this whole set up together makes my heart happy!!!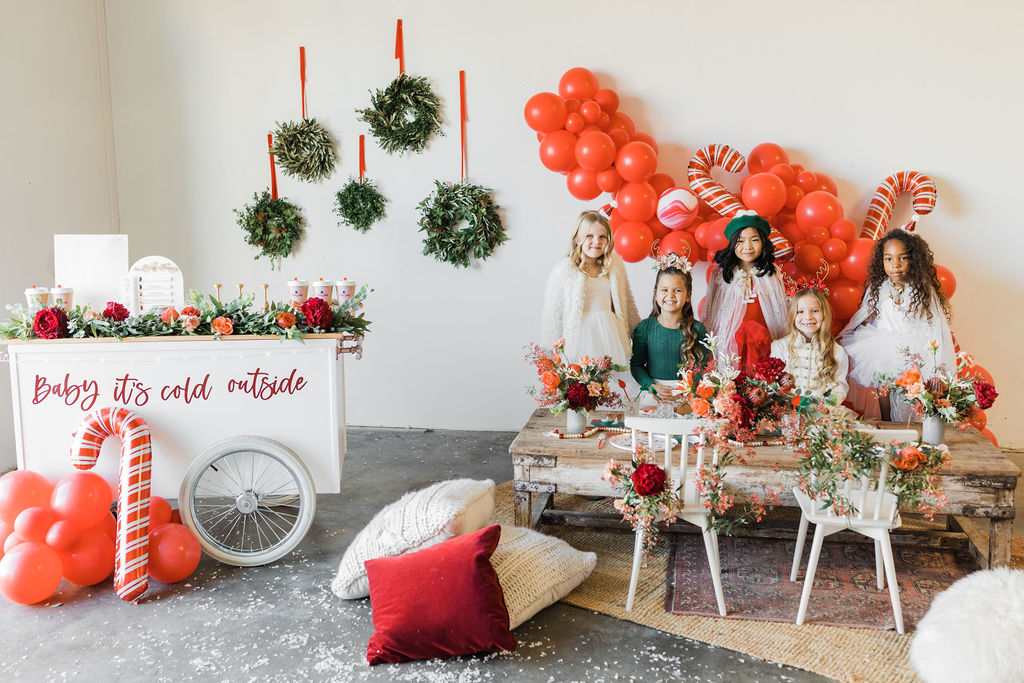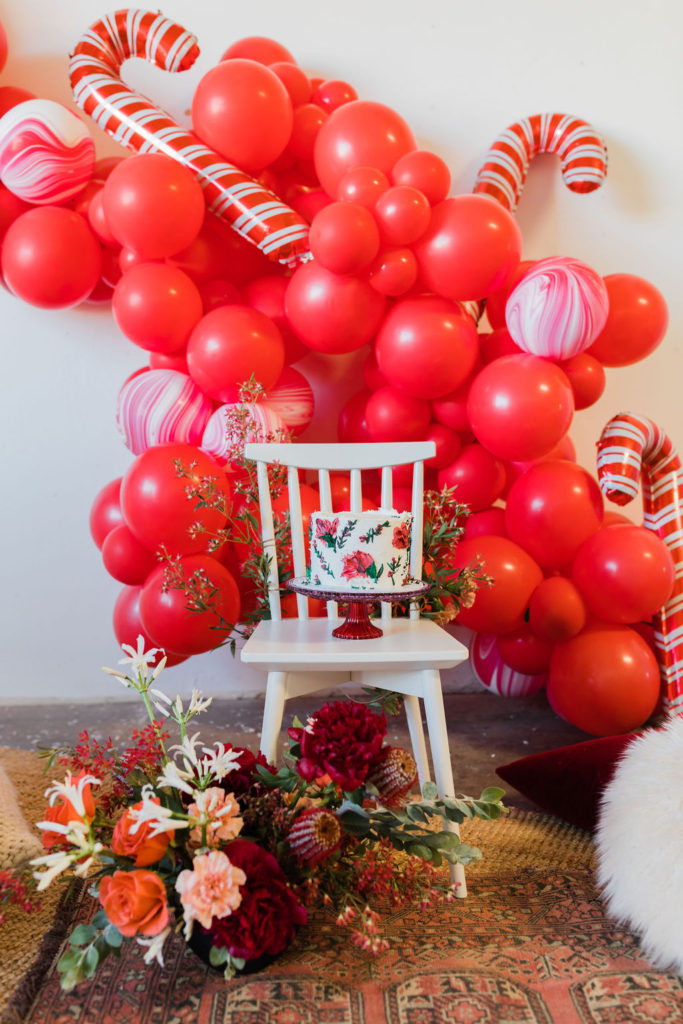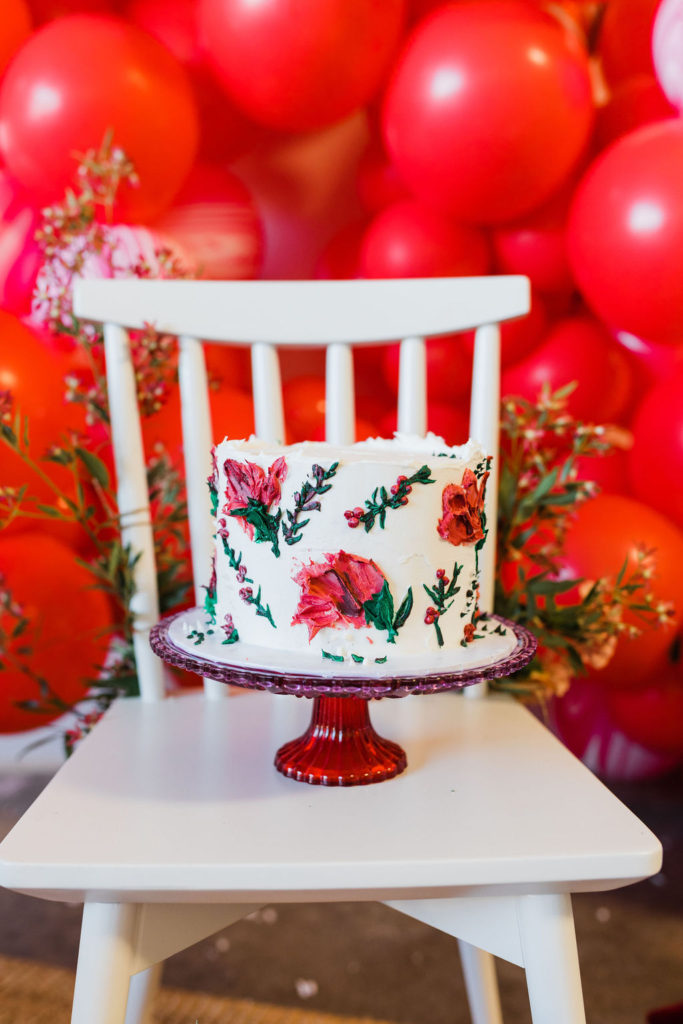 Onto the hot cocoa, because baby it's cold outside!! The Jolly Sheep are geniuses! They started with cotton candy then added popcorn and now have added hot cocoa!! Now that's a party!! And let me tell you, their hot cocoa was delicious!!!
We searched for a while for a cute looking cart for parties and I'm so glad we found them!! David and Leanna added the adorable signage, The Pop Shop added the fun balloons and of course, Wild Darling Floral added the stunning garland.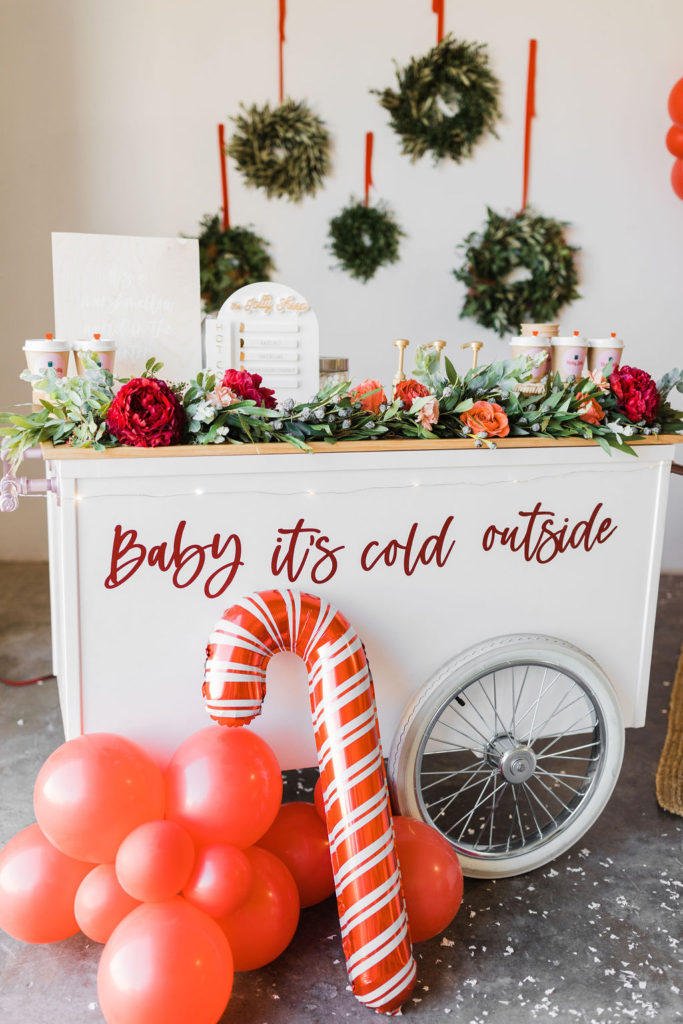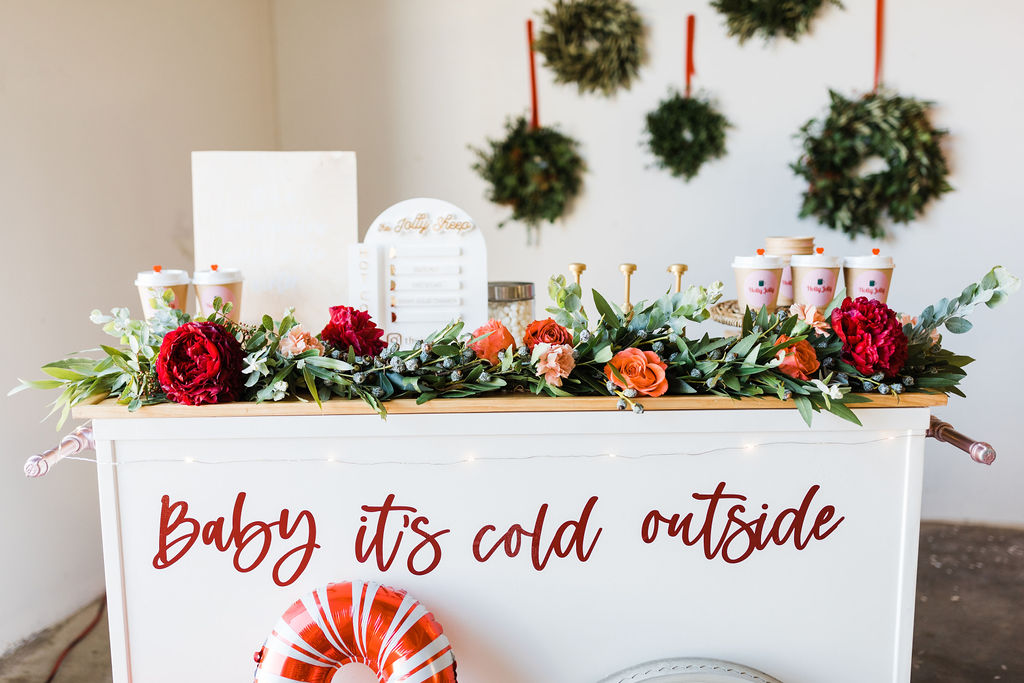 I had to have a moment for these wreaths by Wild Darling Floral! The red ribbon was just the right touch.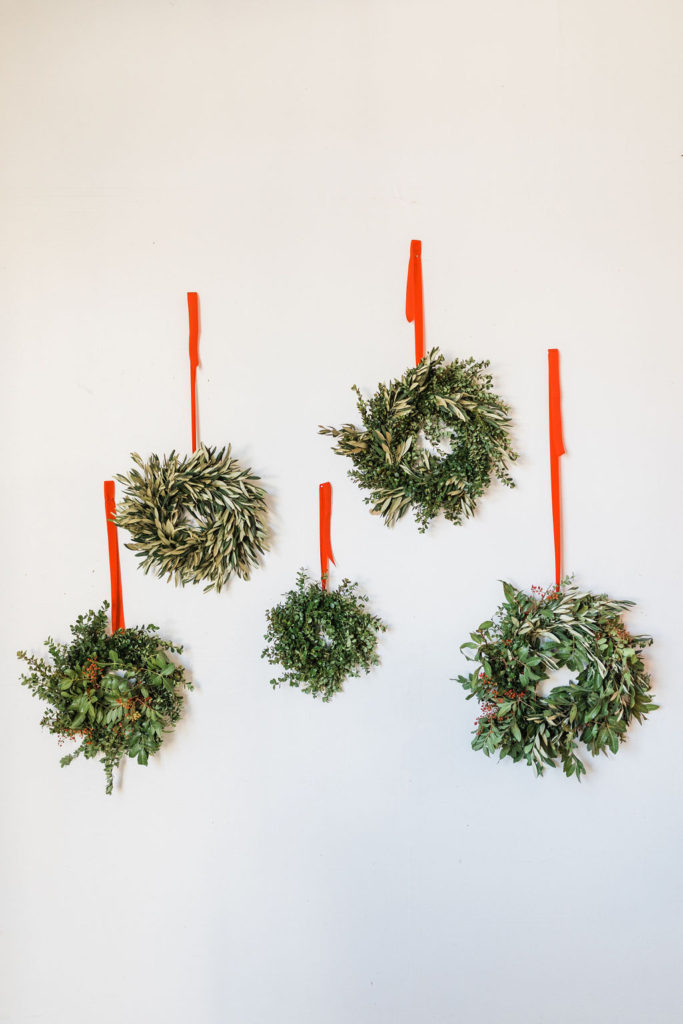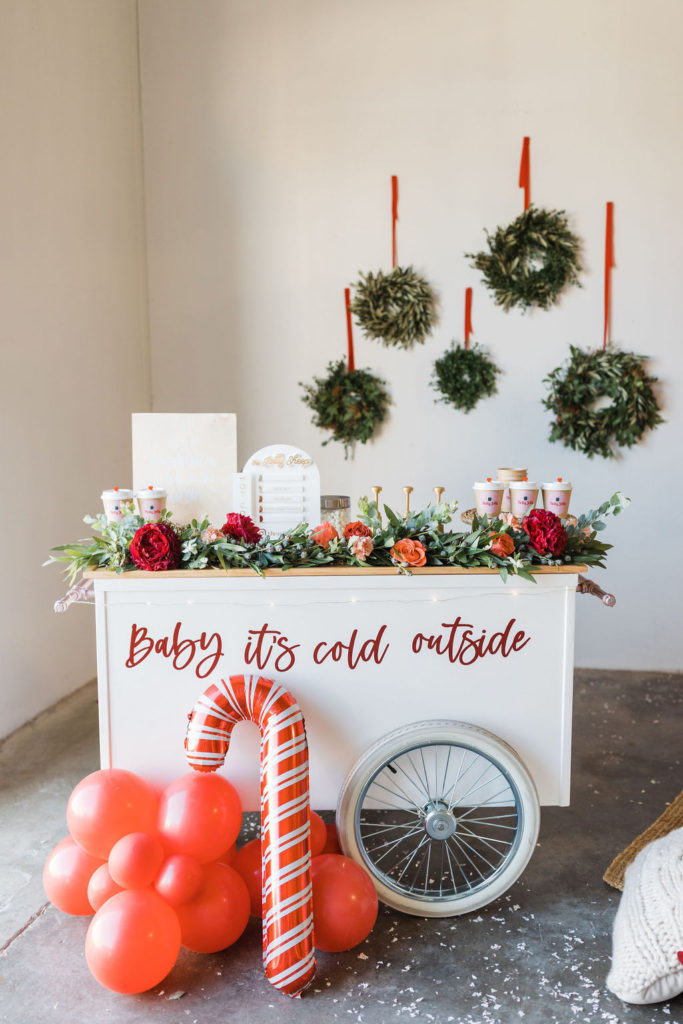 Isn't it adorable how The Jolly Sheep customizes stickers for everything they do?! These hot cocoa ones were just perfect!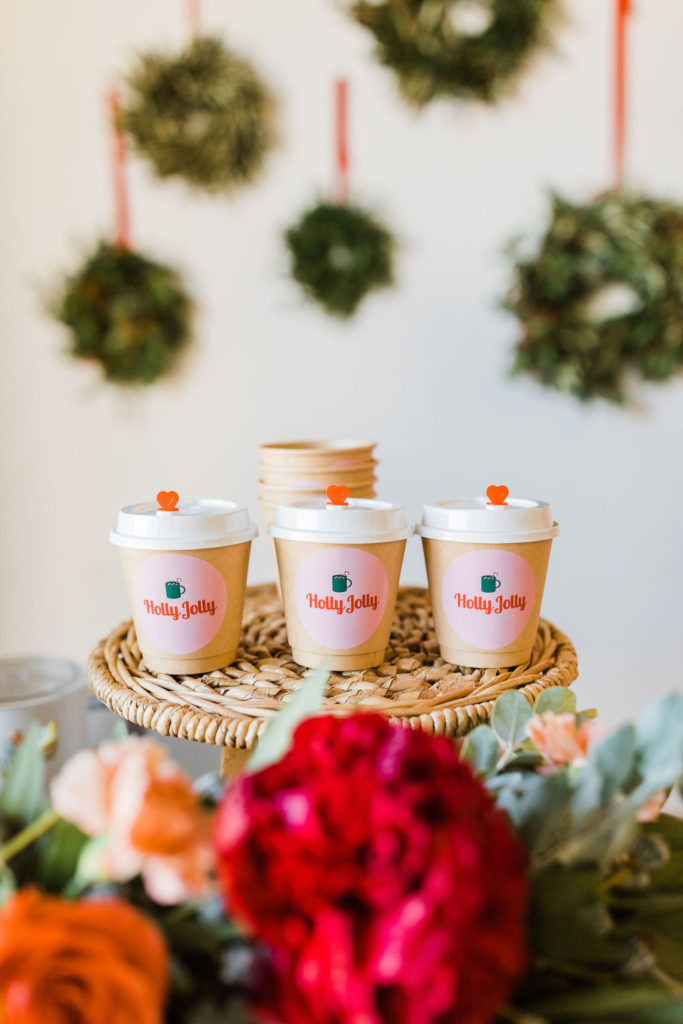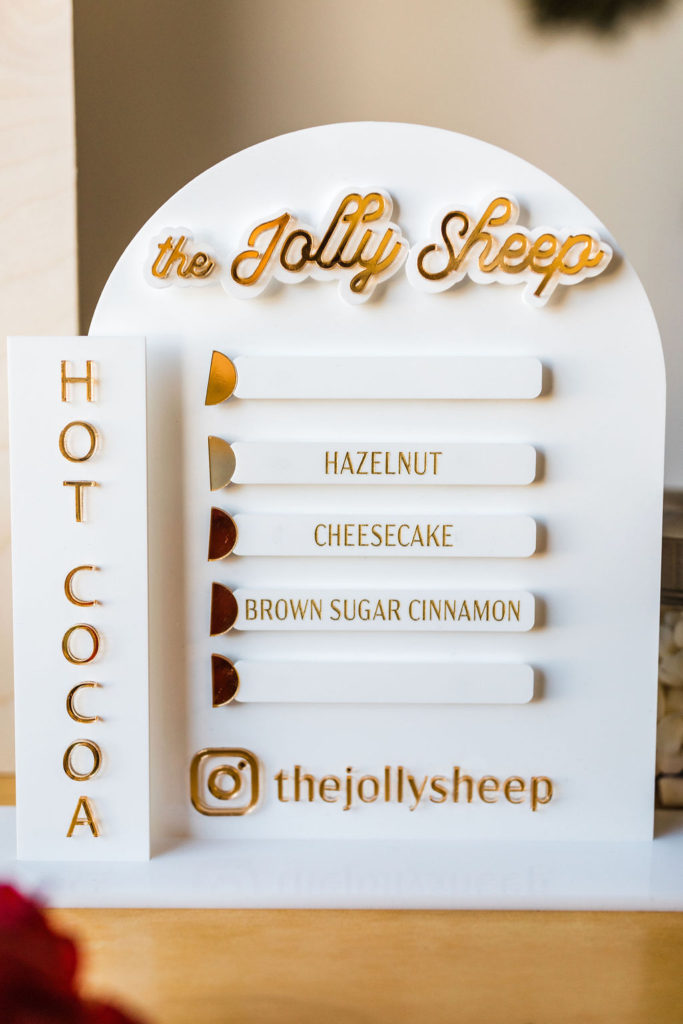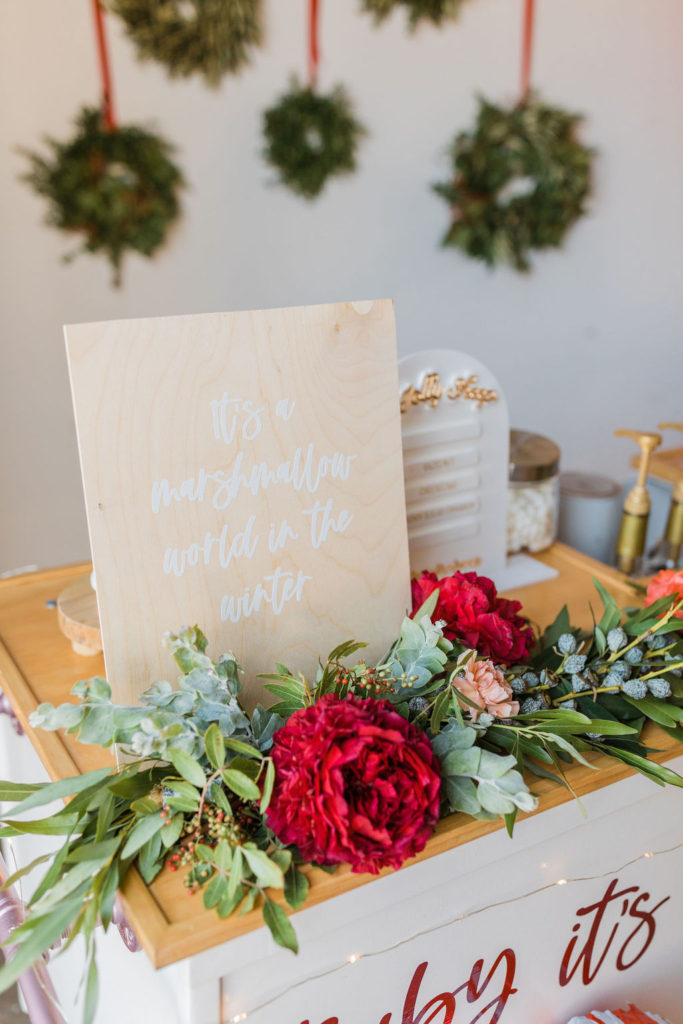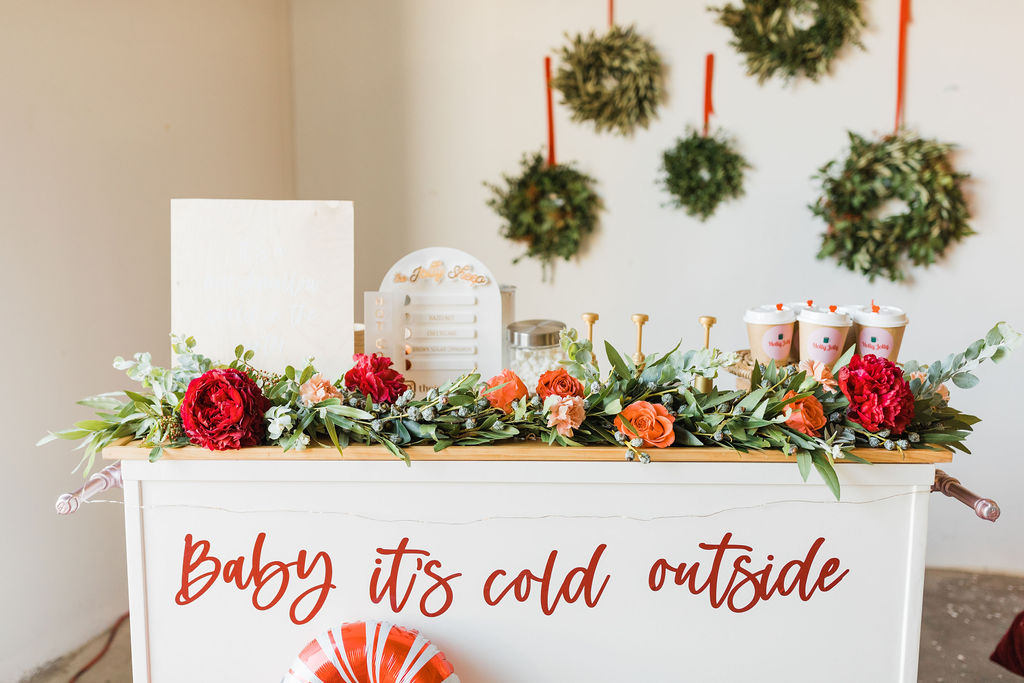 YUMMY!!!!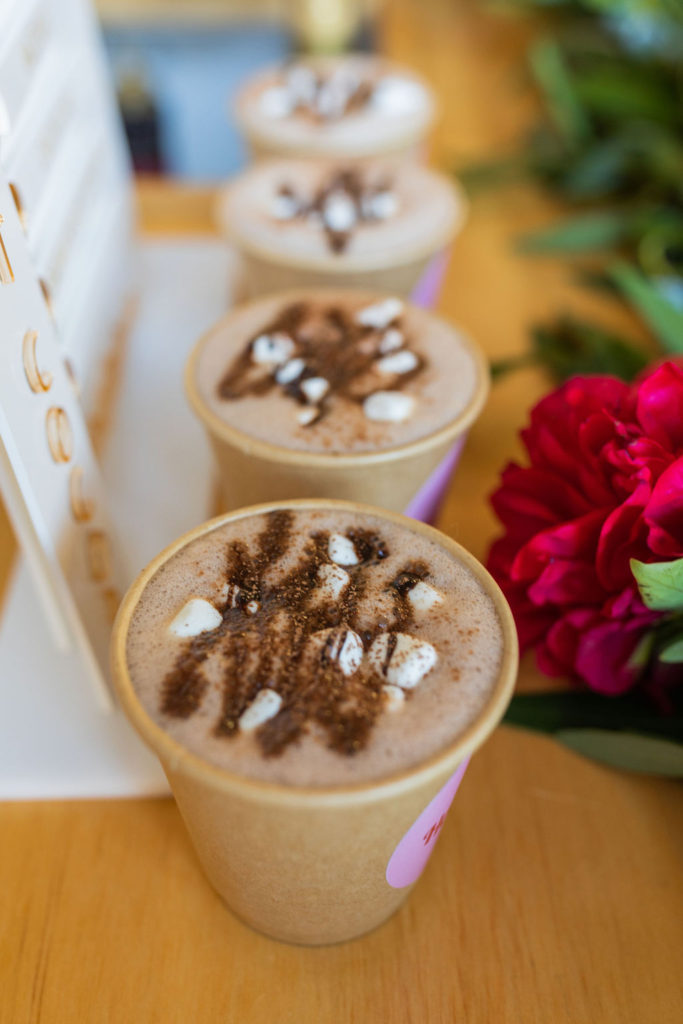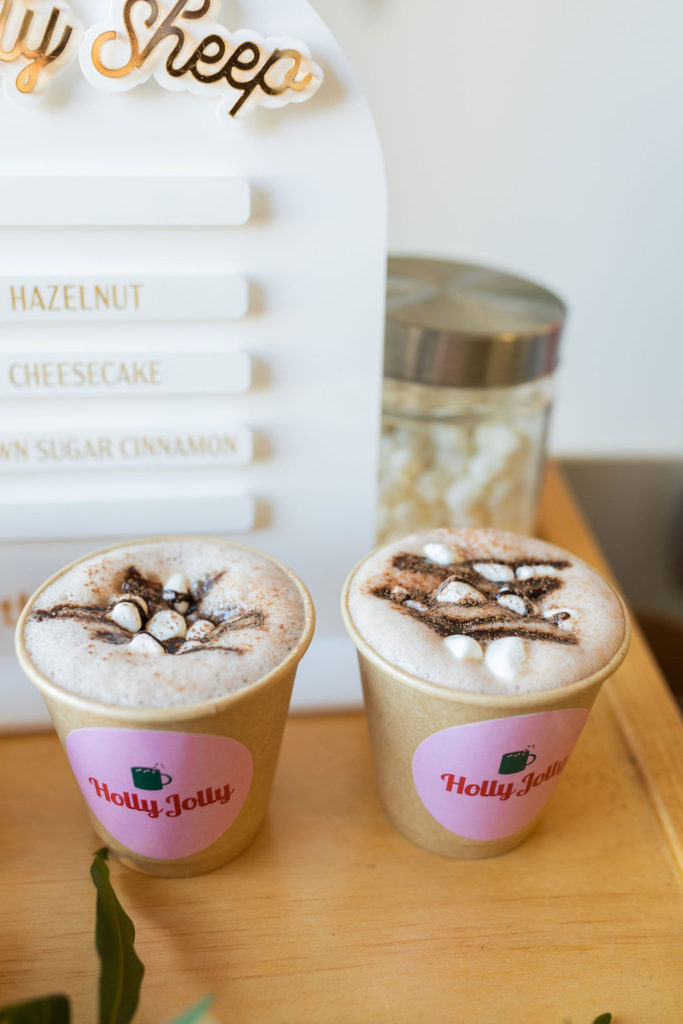 The girls lined up happily for a cup of cocoa!!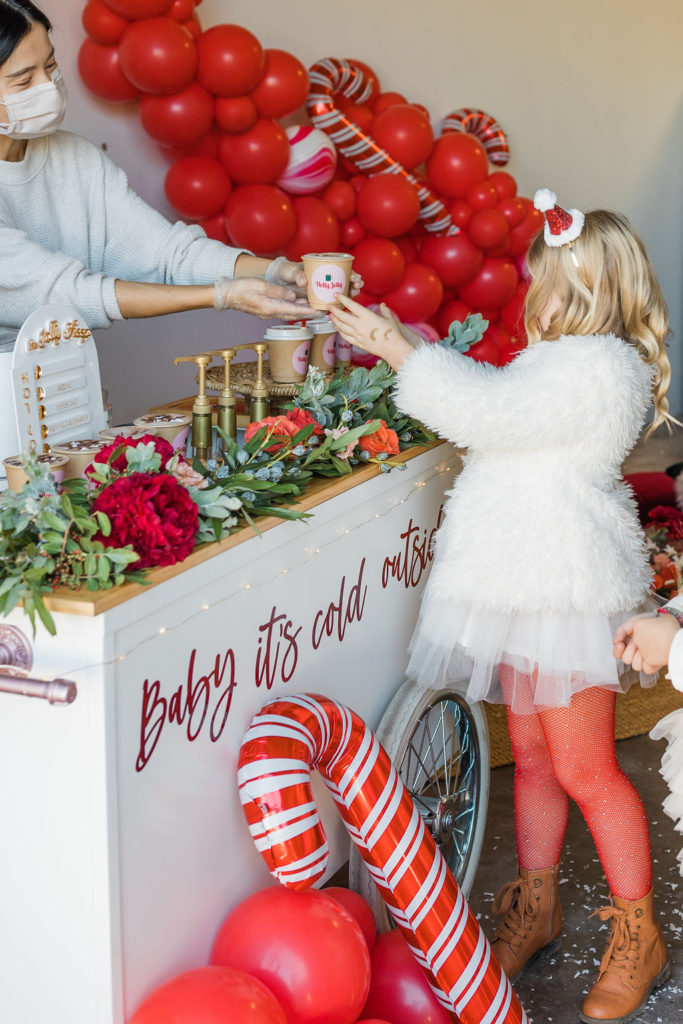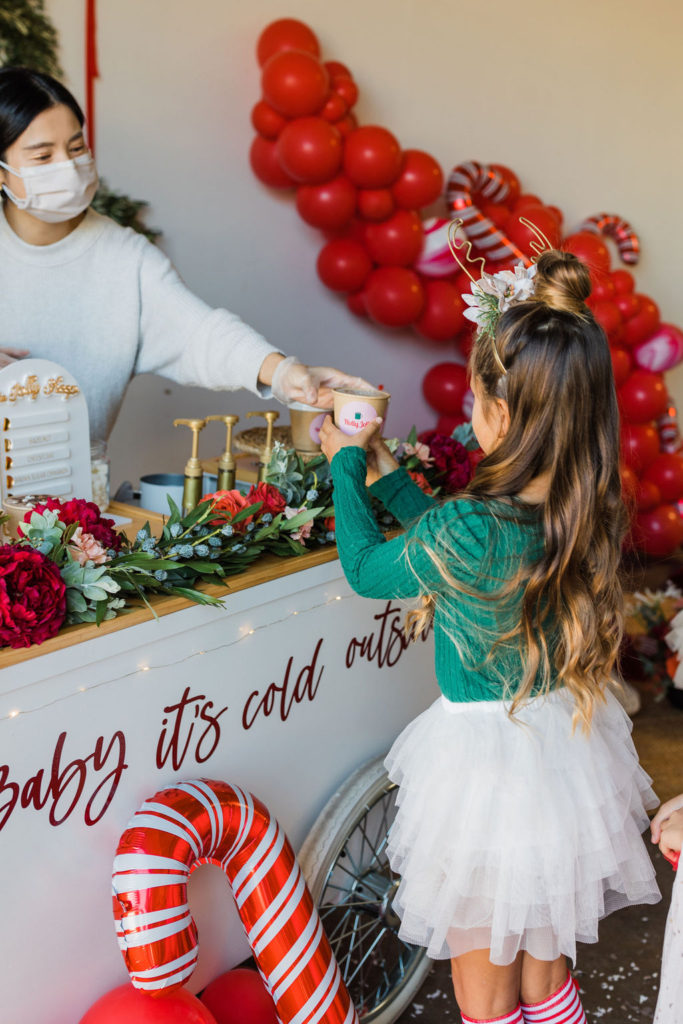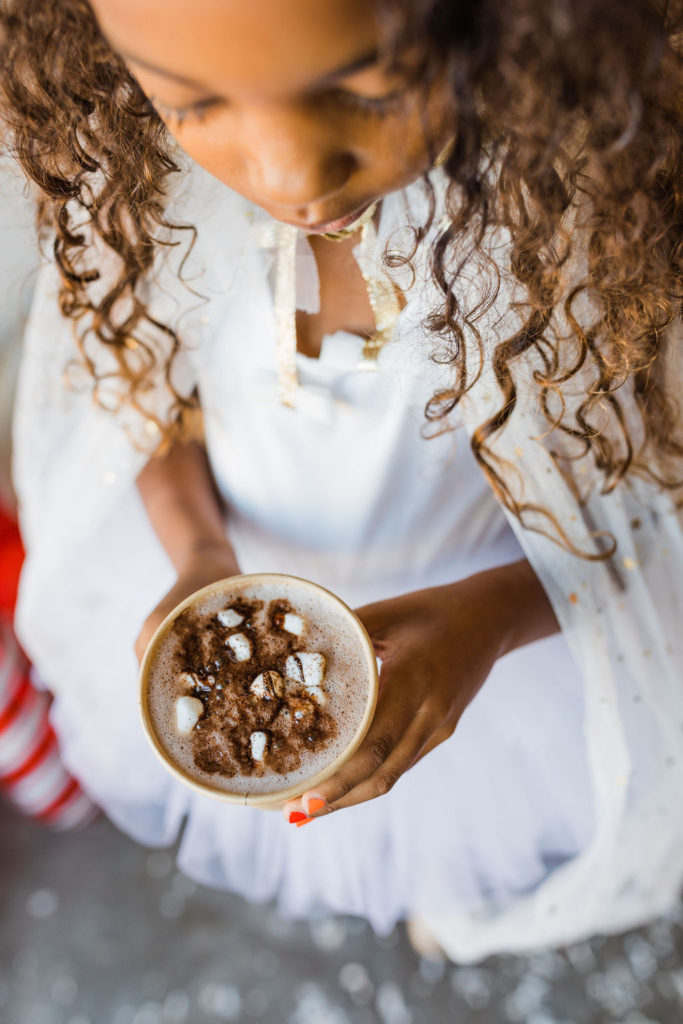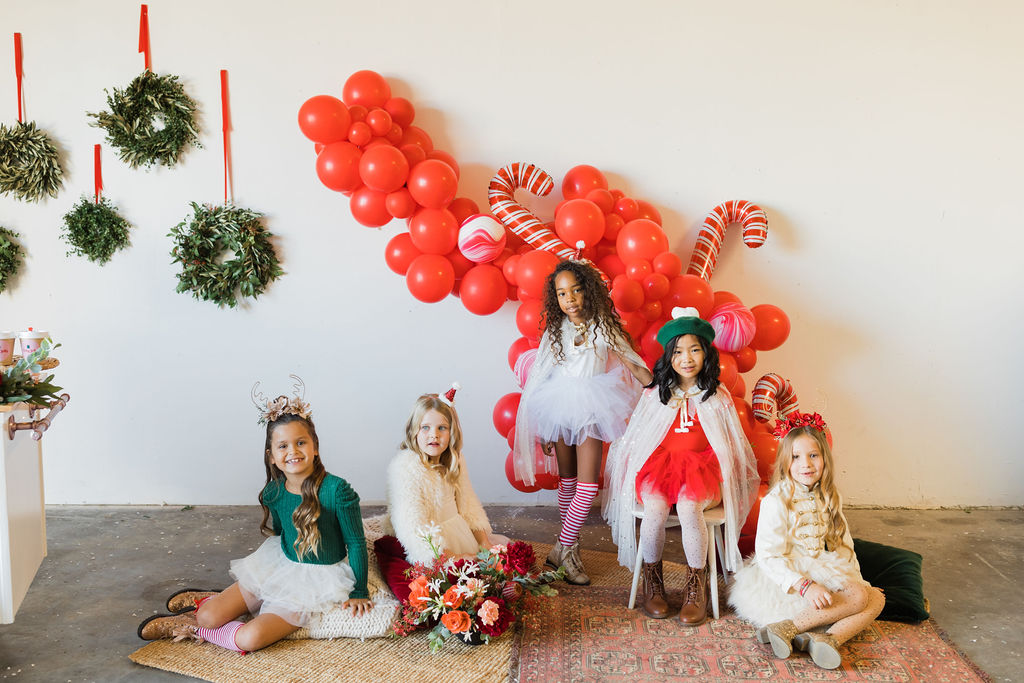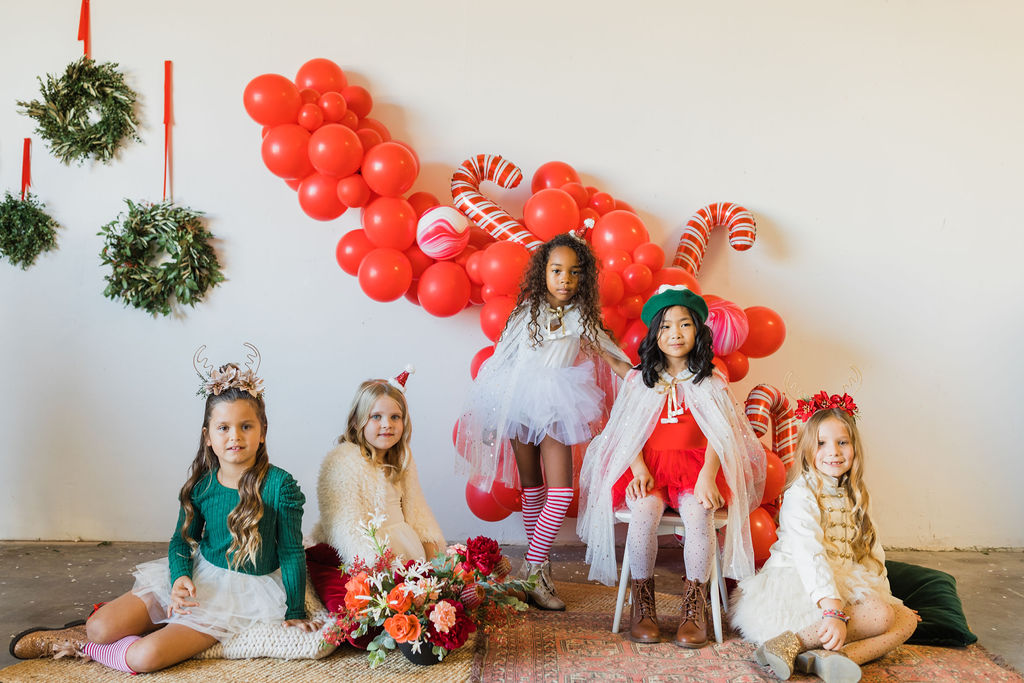 I'm loving all of this red, white, and green! The most perfectly styled group of gals for the holidays! The Daydream Republic always does the most incredible job, I wish she would style me every day!!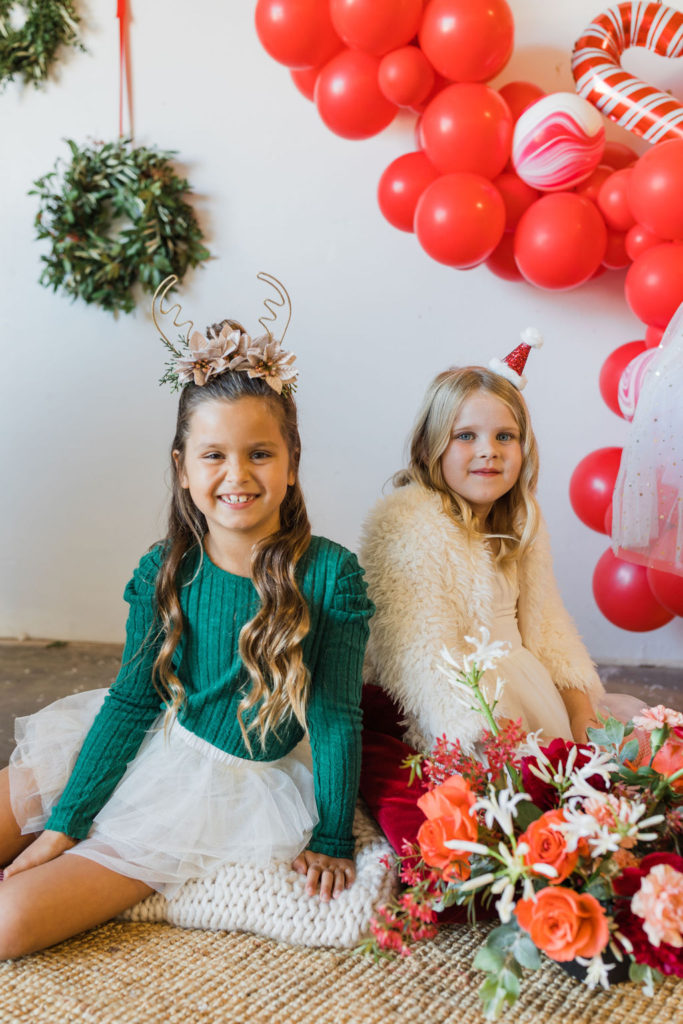 Mini Santa hats, Pom Pom berets and floral reindeer antlers?! Does it get any cuter or more festive?!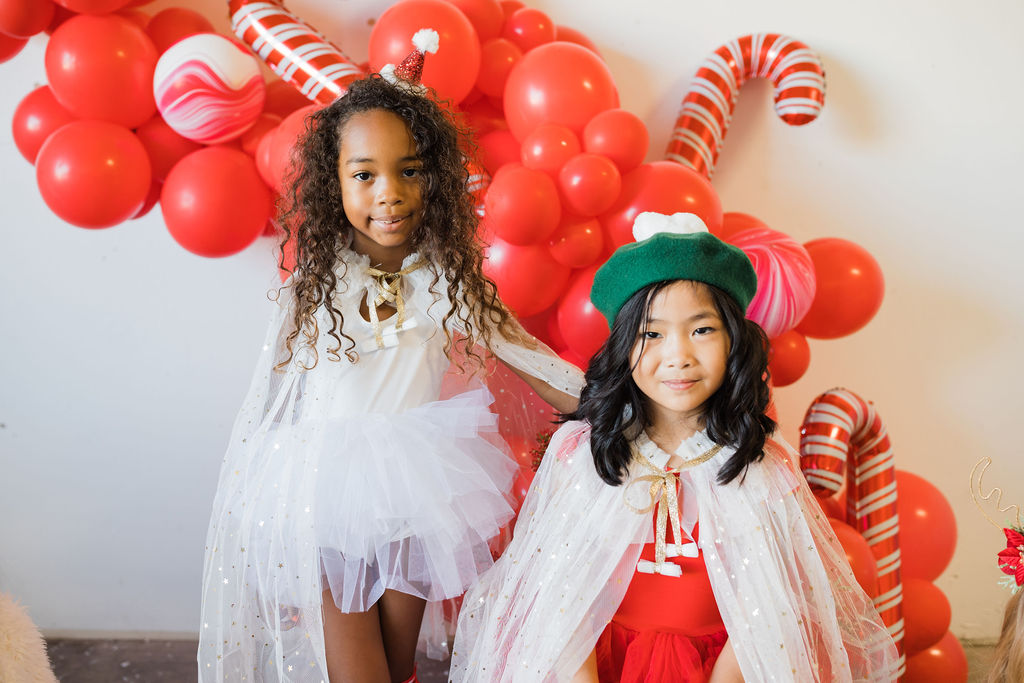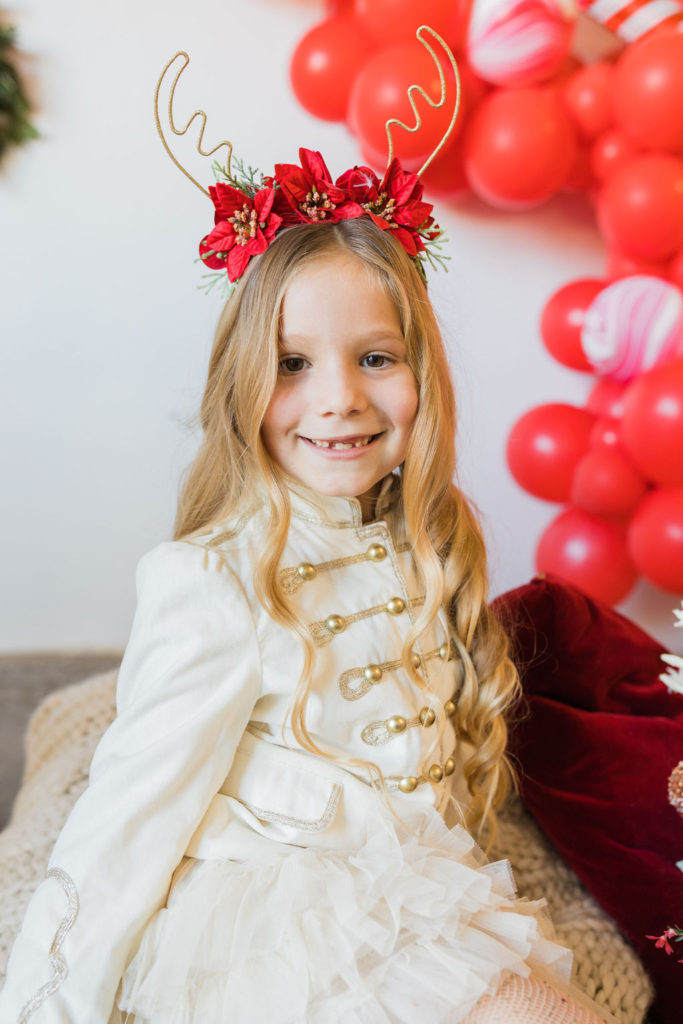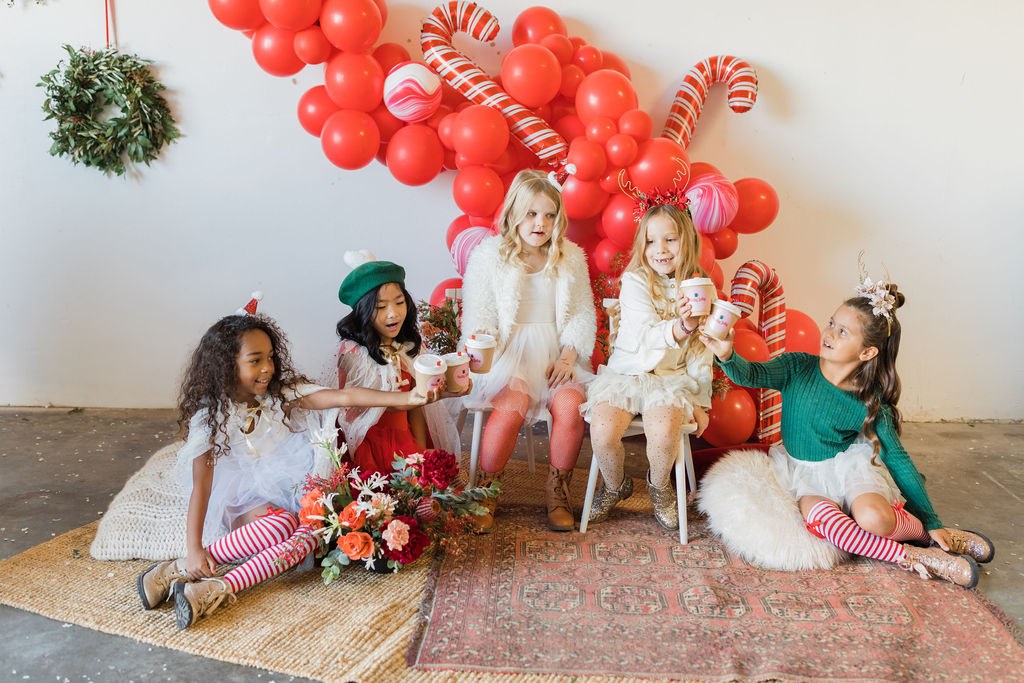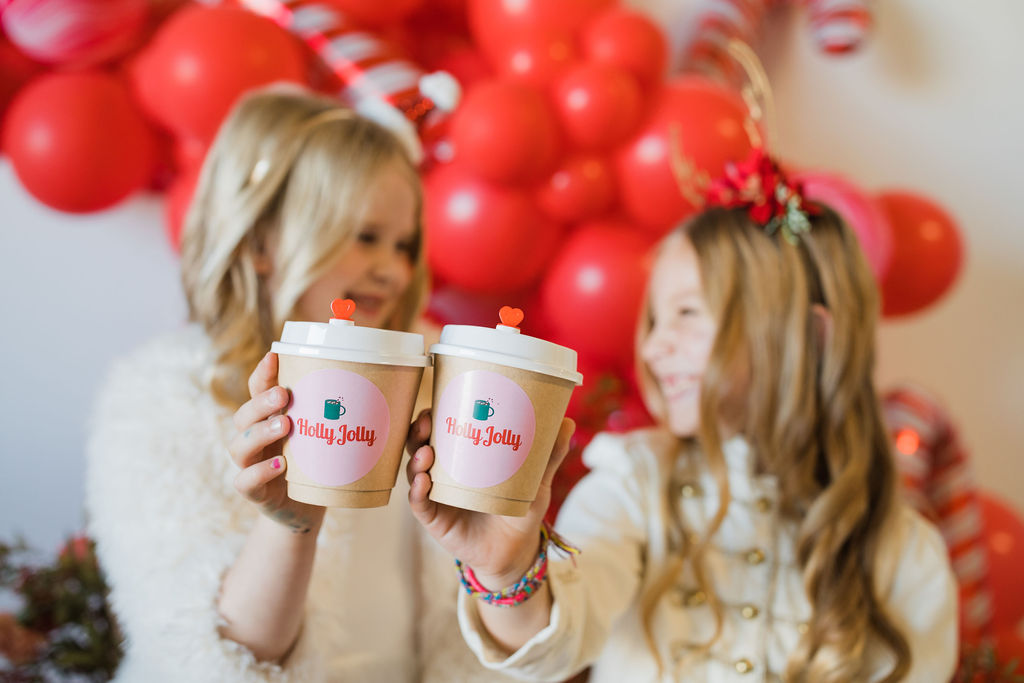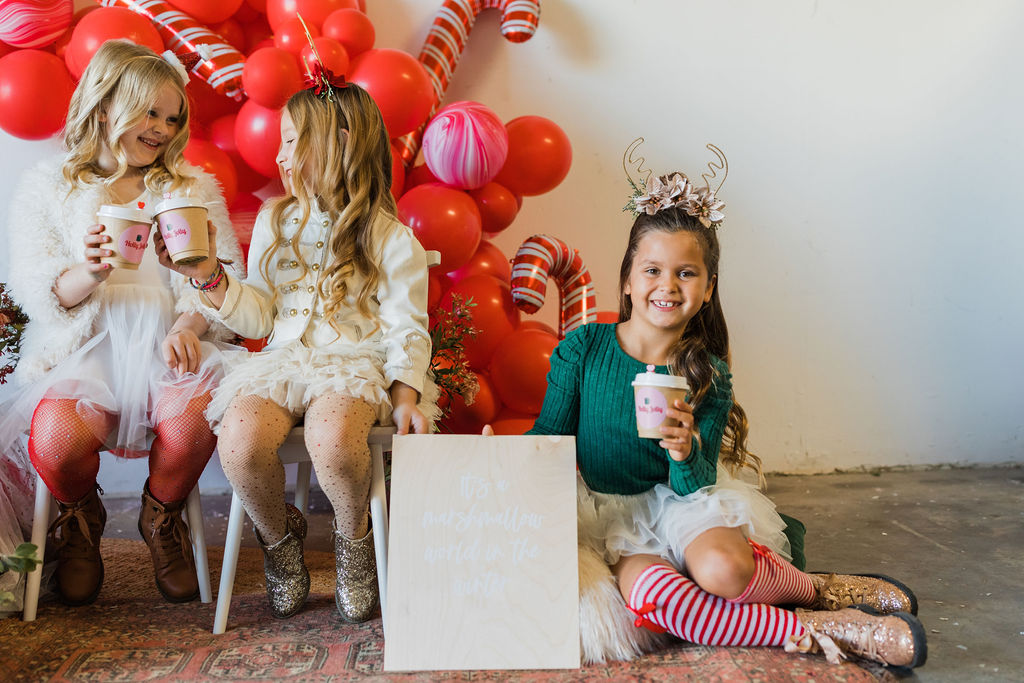 That little nose!!! Too cute!!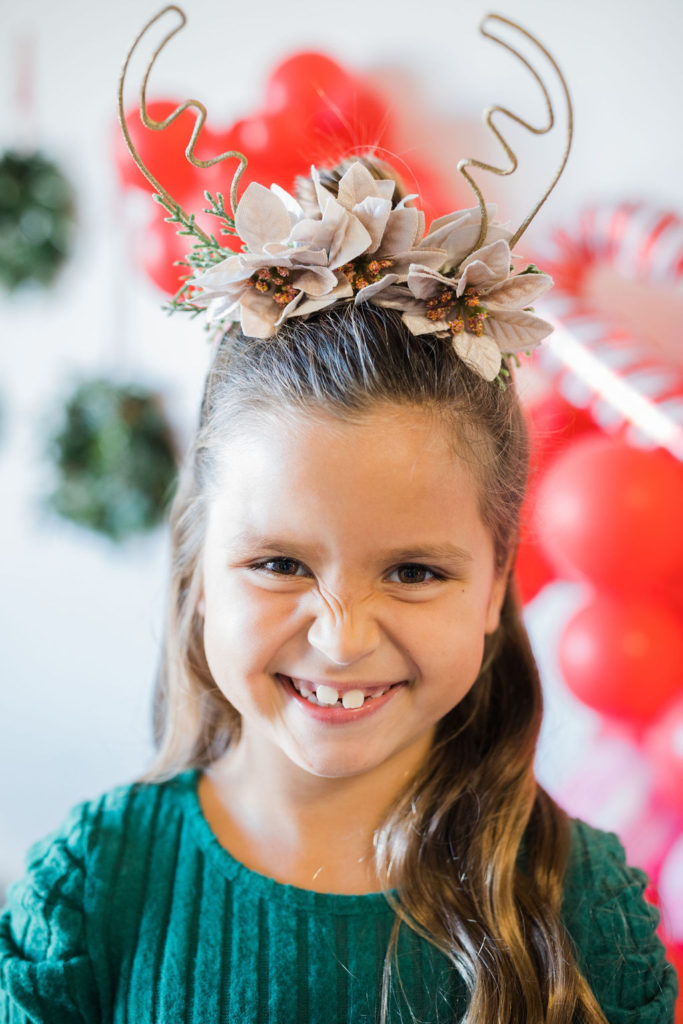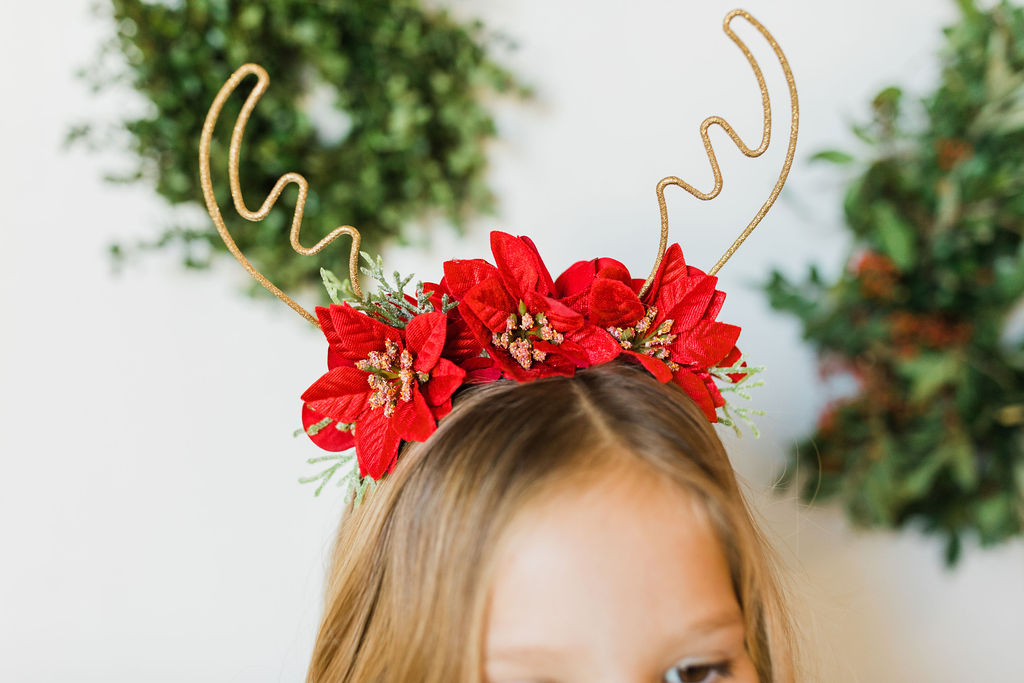 Ok, these striped socks and those rhinestone tights!!! Dying over the cuteness!!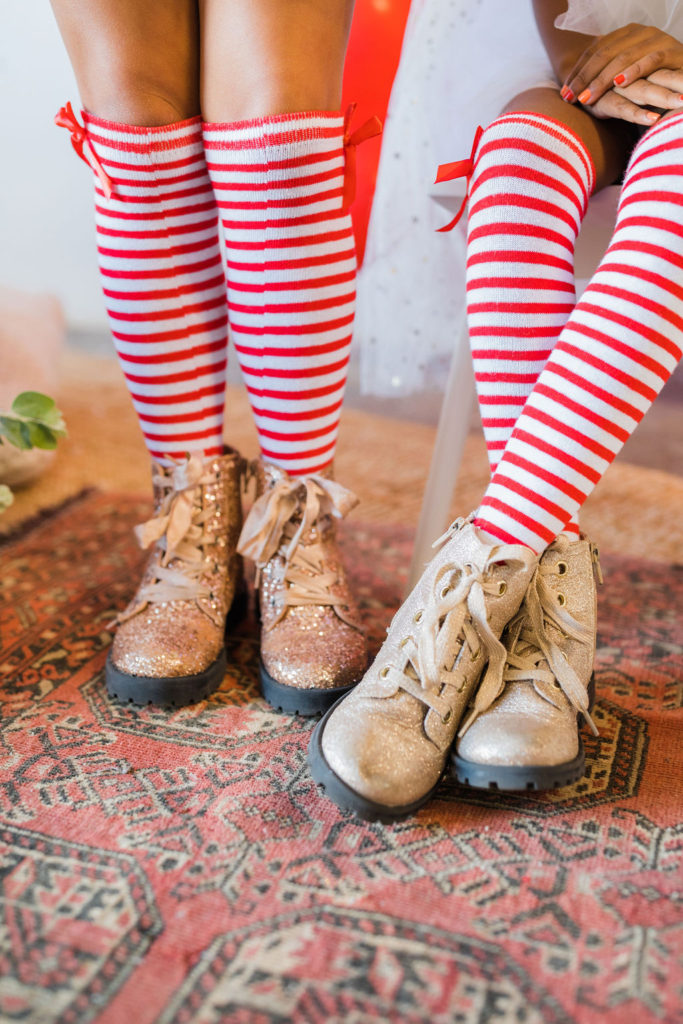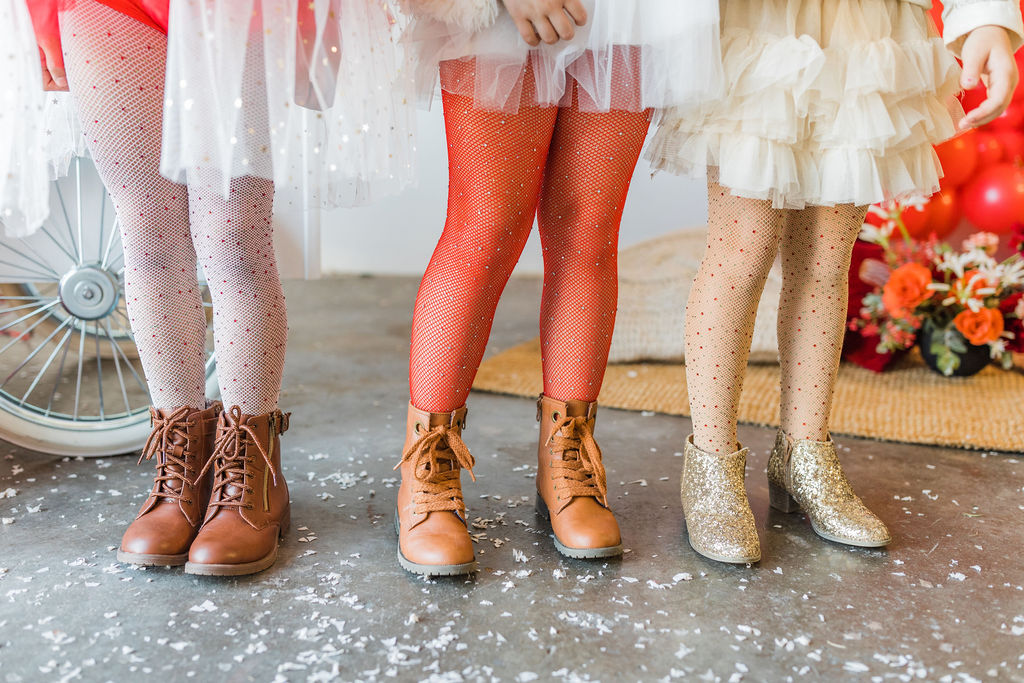 This sweet little Pom Pom wand would be such a sweet stocking stuffer!! It's by All Shine Designs!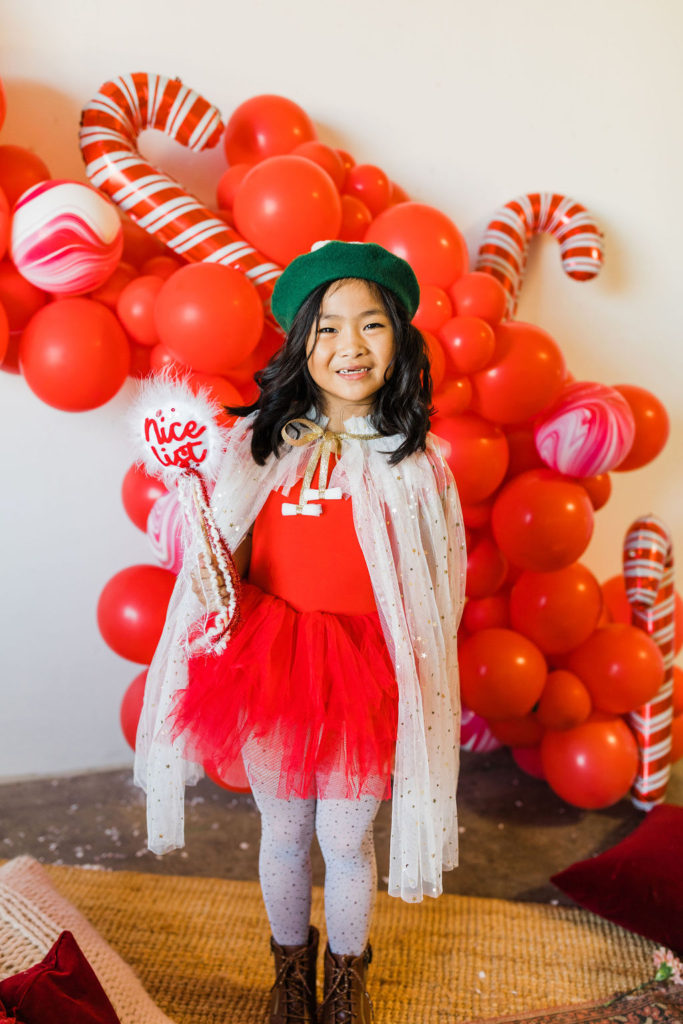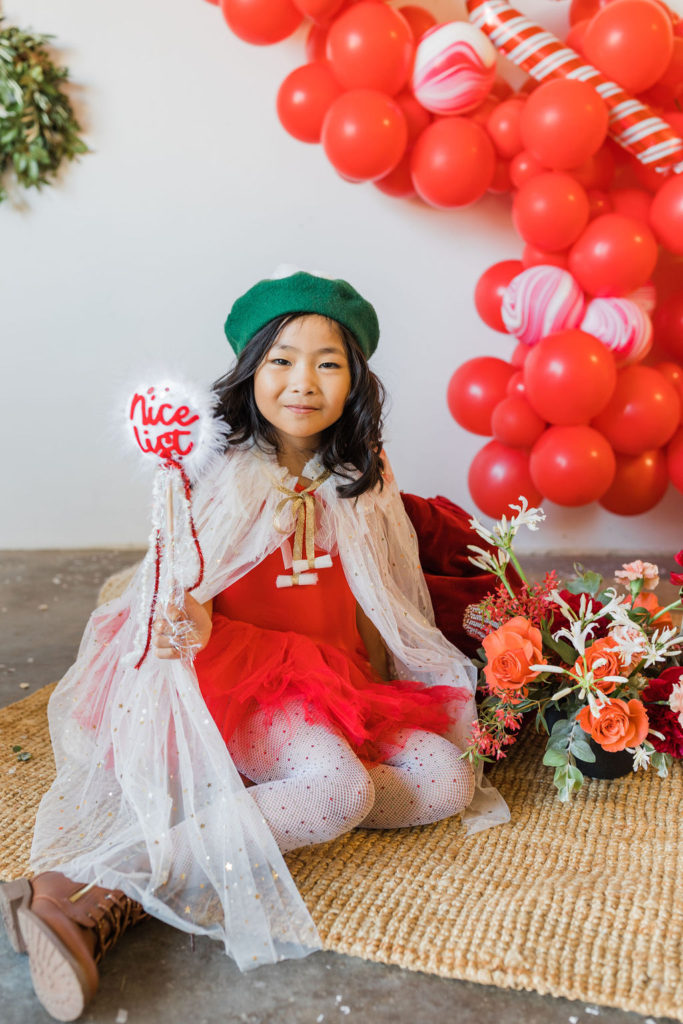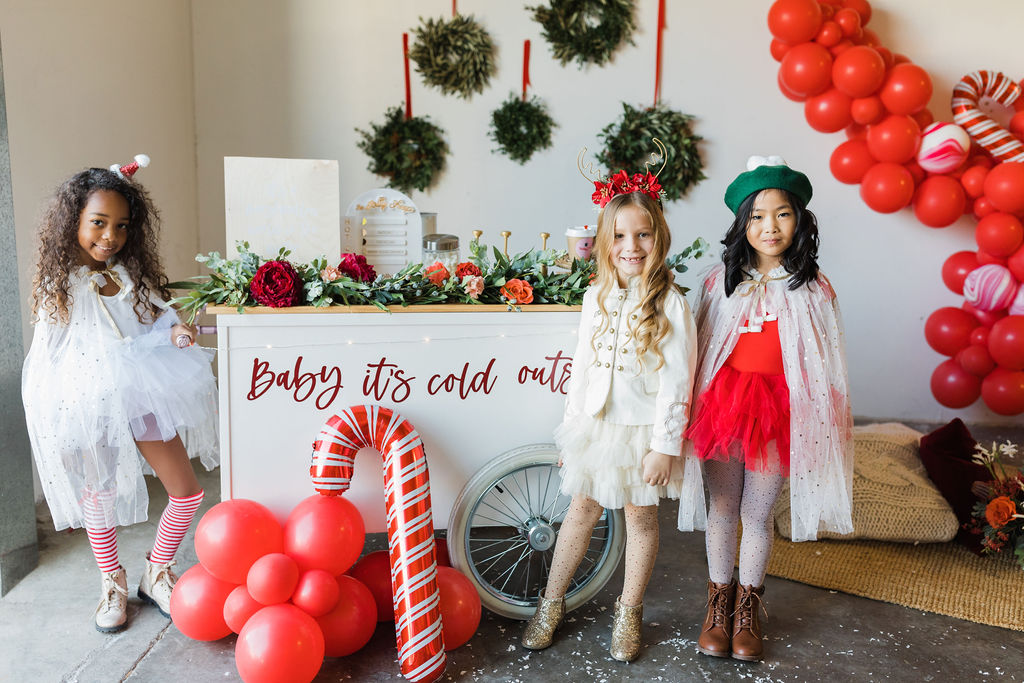 Let it snow!!! Always the best part of any holiday shoot!!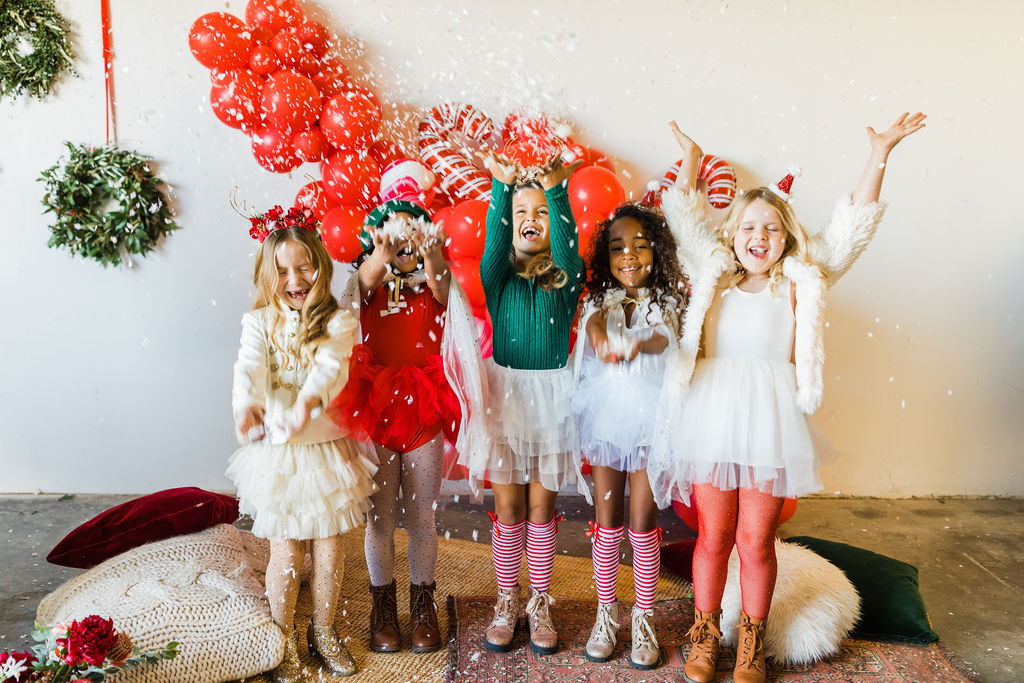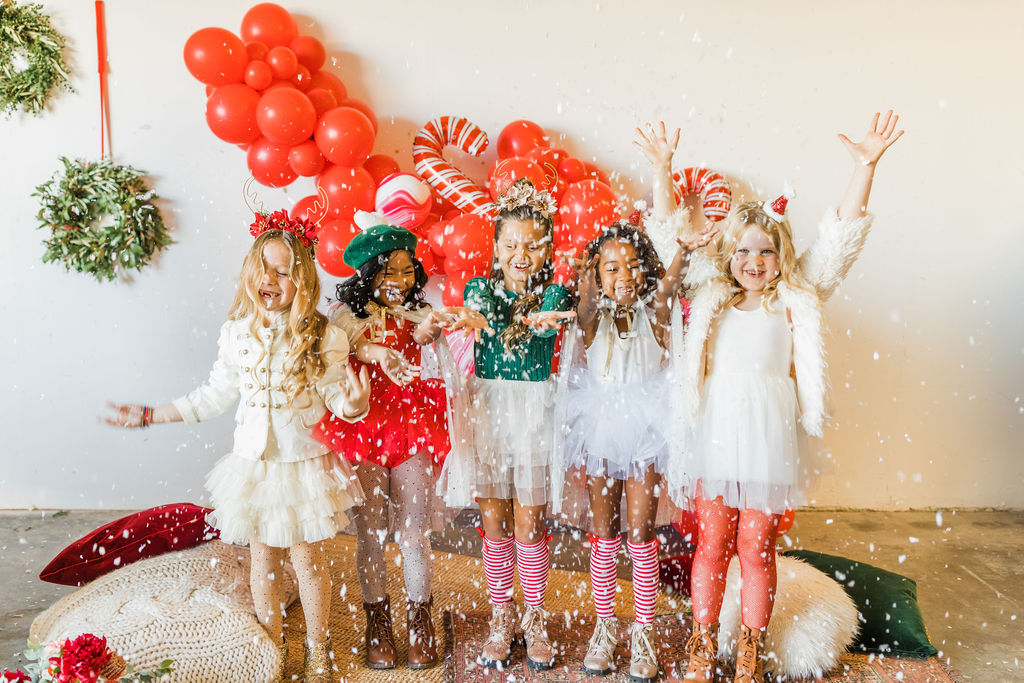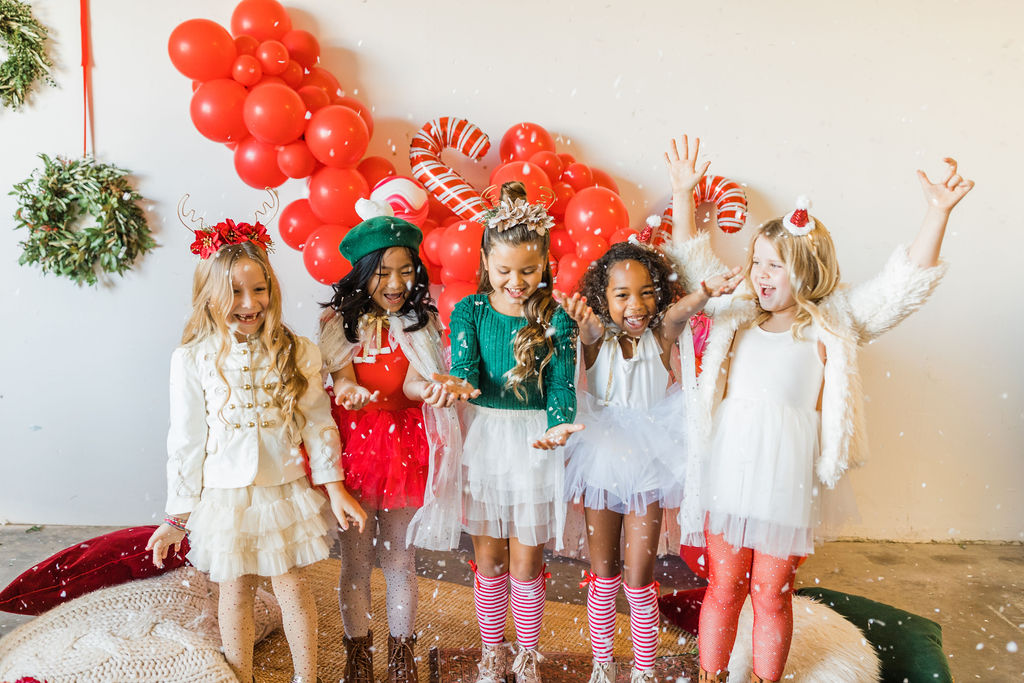 These girls had such a fun time!!!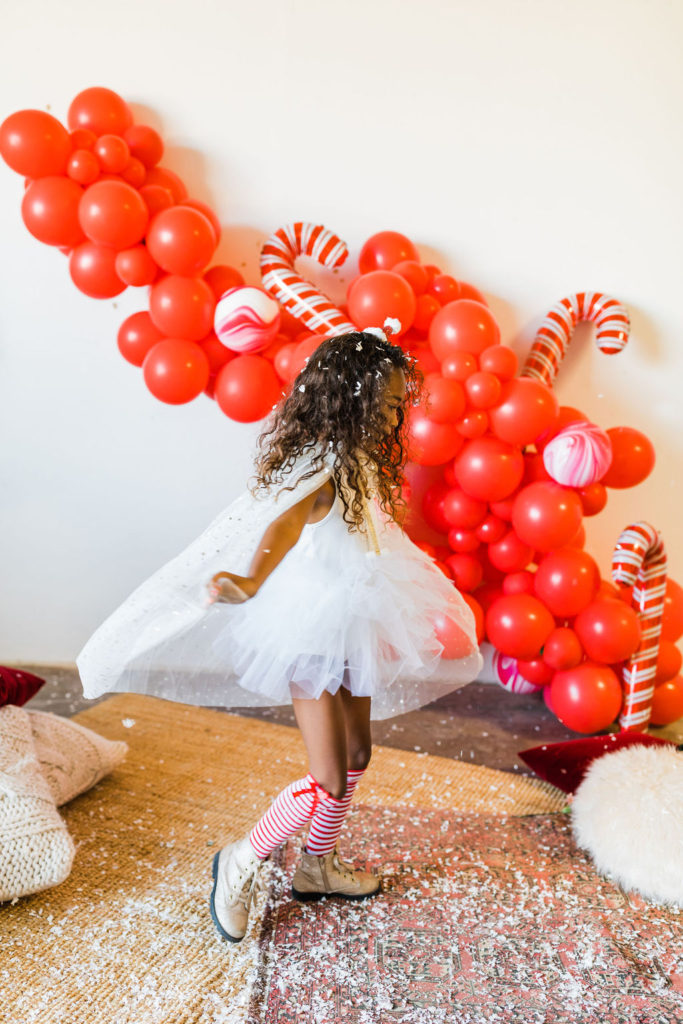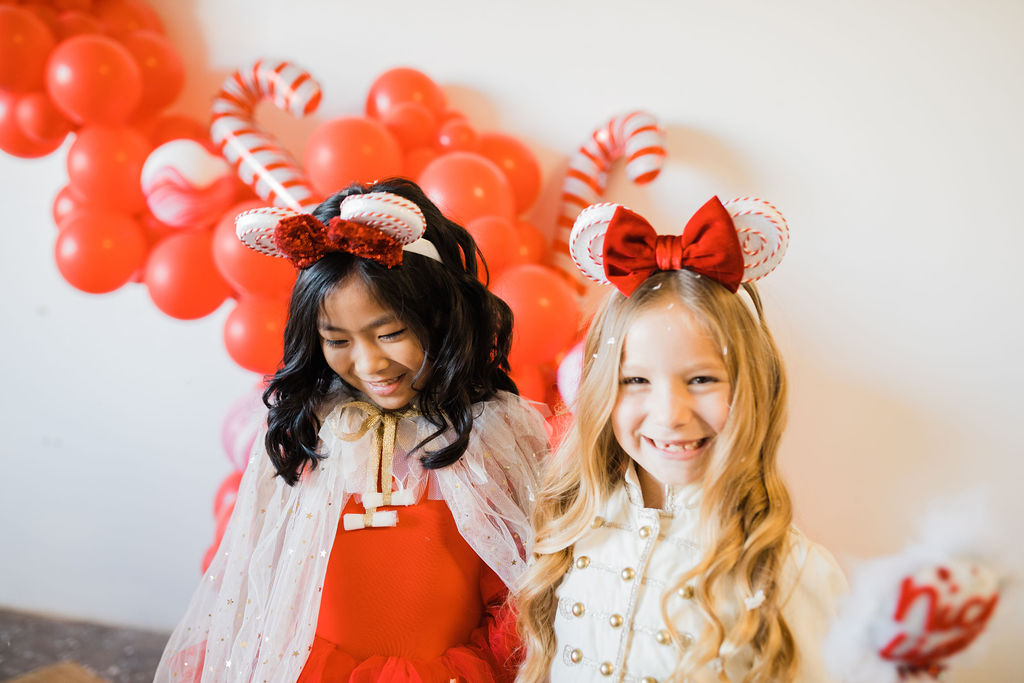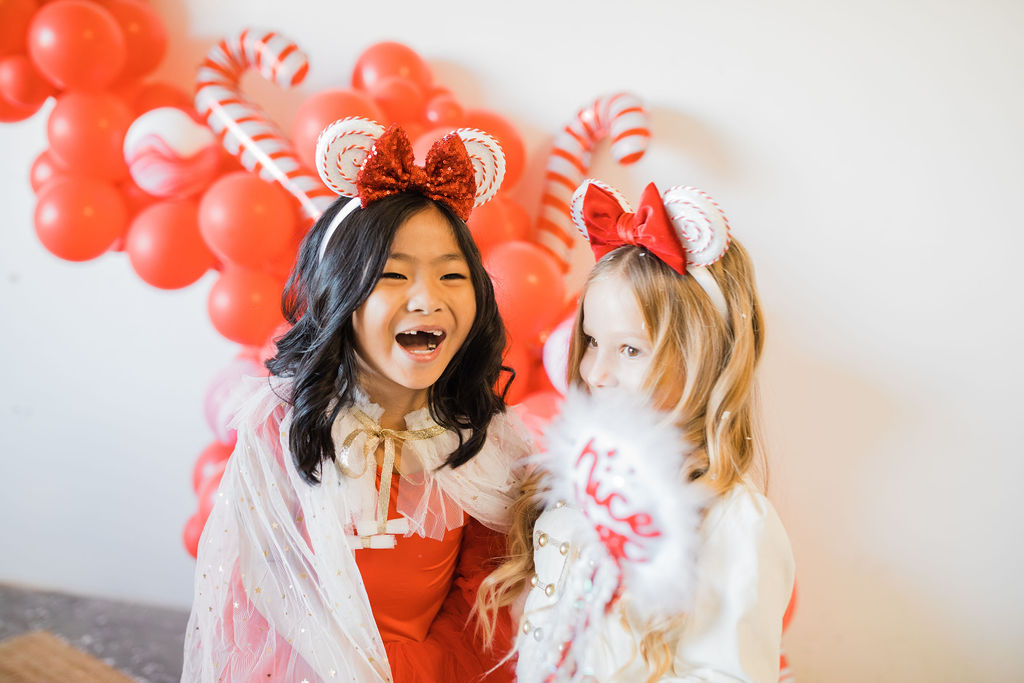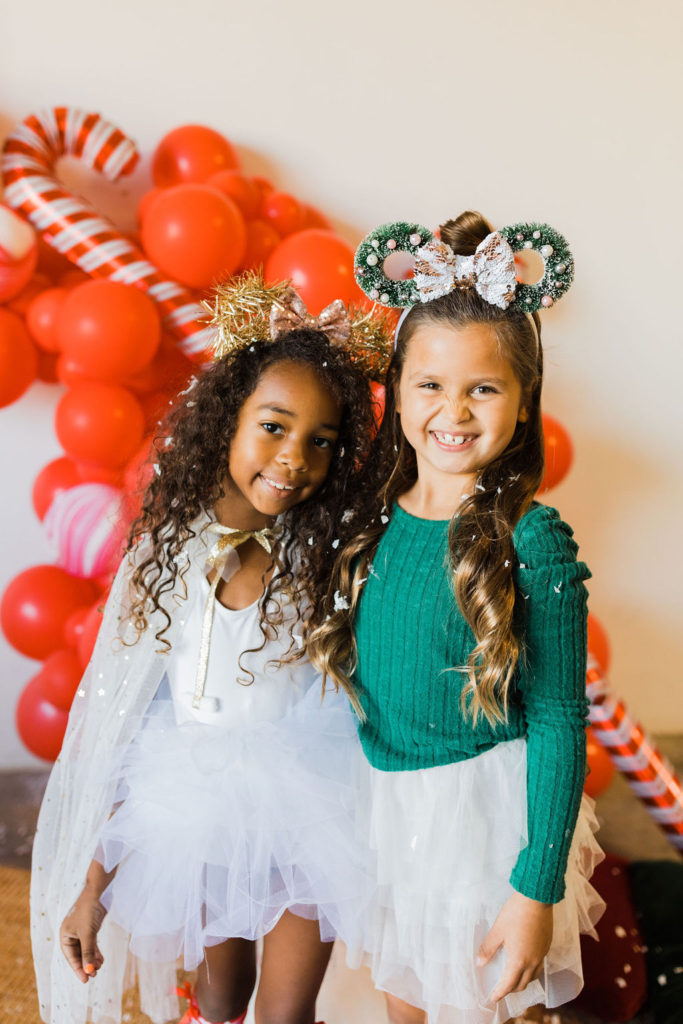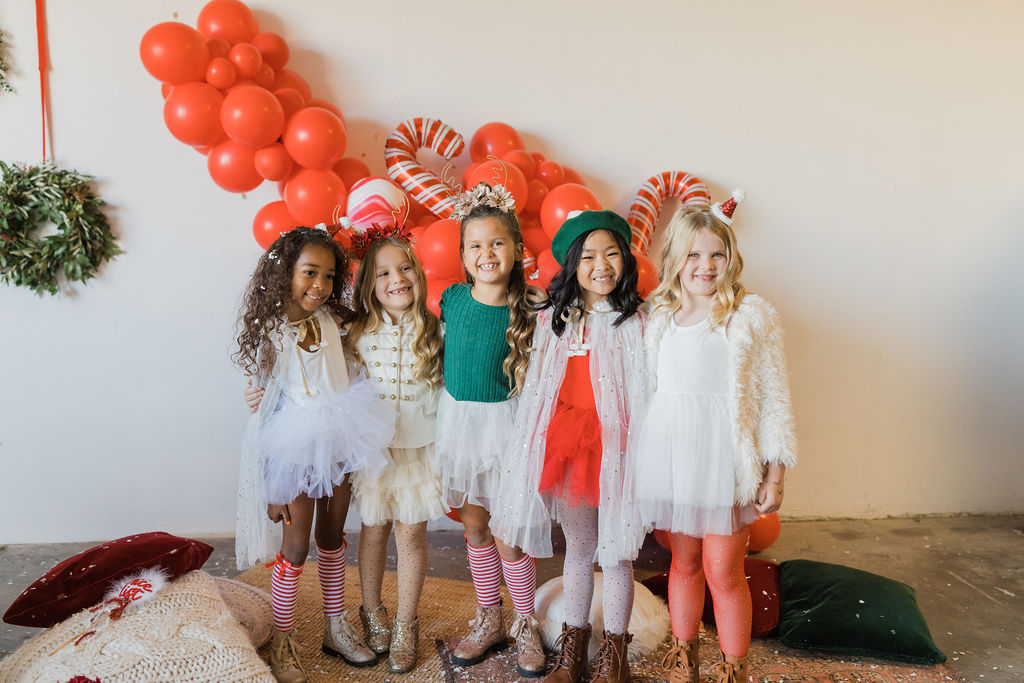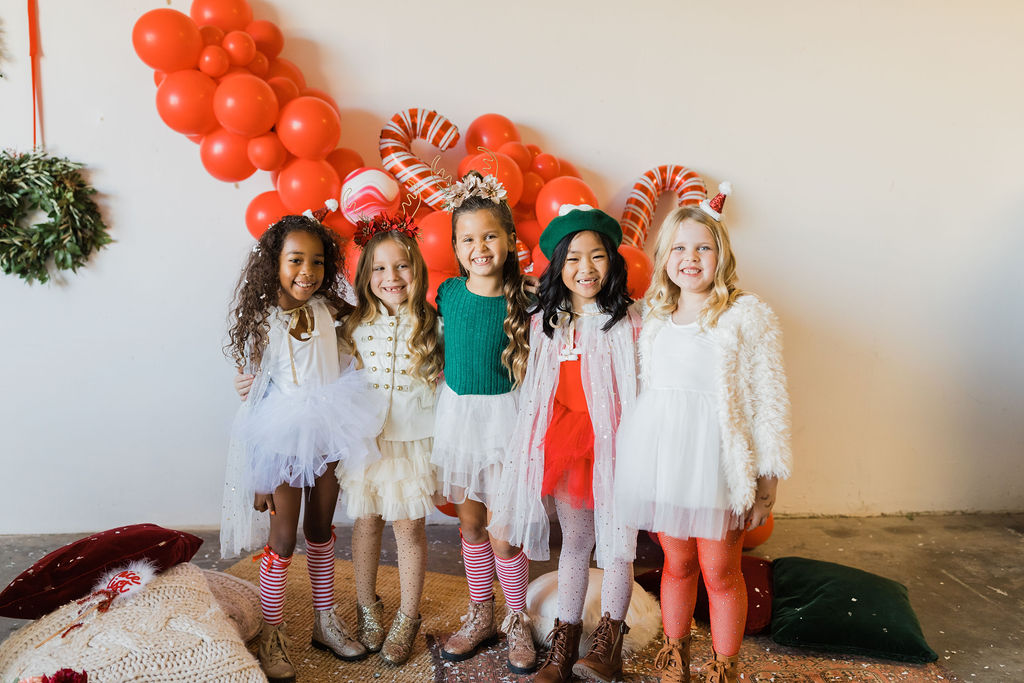 And now we are ready for a holly jolly Christmas!!! Don't worry, there's lots more fun to come!!
xx
Jacquelyn