As you've seen this year, we've talked about decorating the inside of our homes for Christmas. Well, today I'm here to talk to you about your front door! We recently got a new front door for our home and I am so in love with it! I wanted to deck it out this year for the holidays and my friends Alex from Third & Park and Aislinn from Proper Letter were happy to help!
We are sharing two simple ways to add a little Christmas cheer to your front door. No, you don't need to break the bank and yes, it can still make an impact! Follow along for my easy instructions…
Photos by Corrie Lynn Photo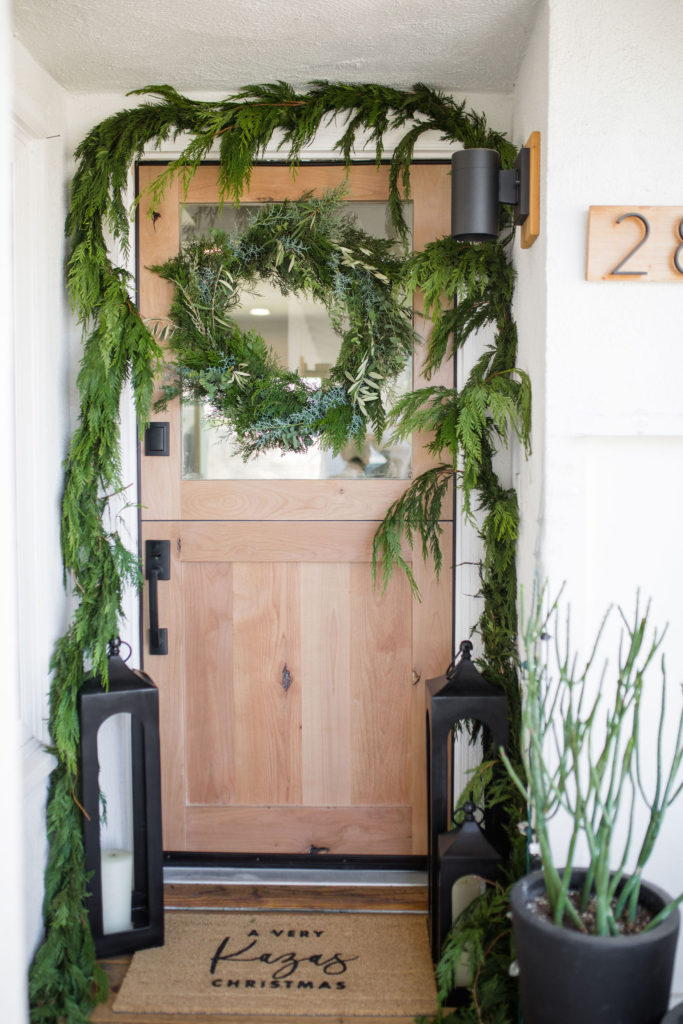 We got our new front door installed just in time for Thanksgiving! I was so excited to finally have it in. My husband and I decided on a pretty knotty alder wood dutch door, we need it since our crazy dogs love to run and greet every person that comes to the door! Plus, it will be nice to have it open while the kids play in the front yard.
If you're local to Orange County we used Austin, owner of Salty Door if you are interested!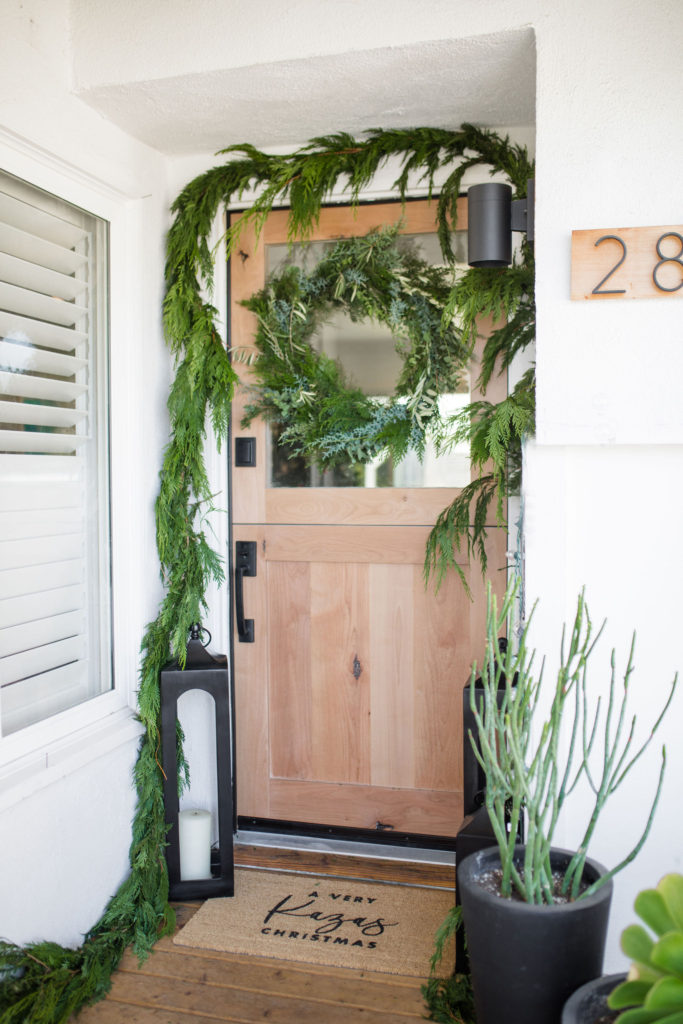 The most important accessory to this front door situation has to be the doormat! My buddy Aislinn, owner of Proper Letter, has the cutest ones!! I have linked all of her adorable holiday-themed ones and her custom classic ones as well at the end of this post. This is her newest addition this year and I love the personalization of it. A very Kazas Christmas indeed!!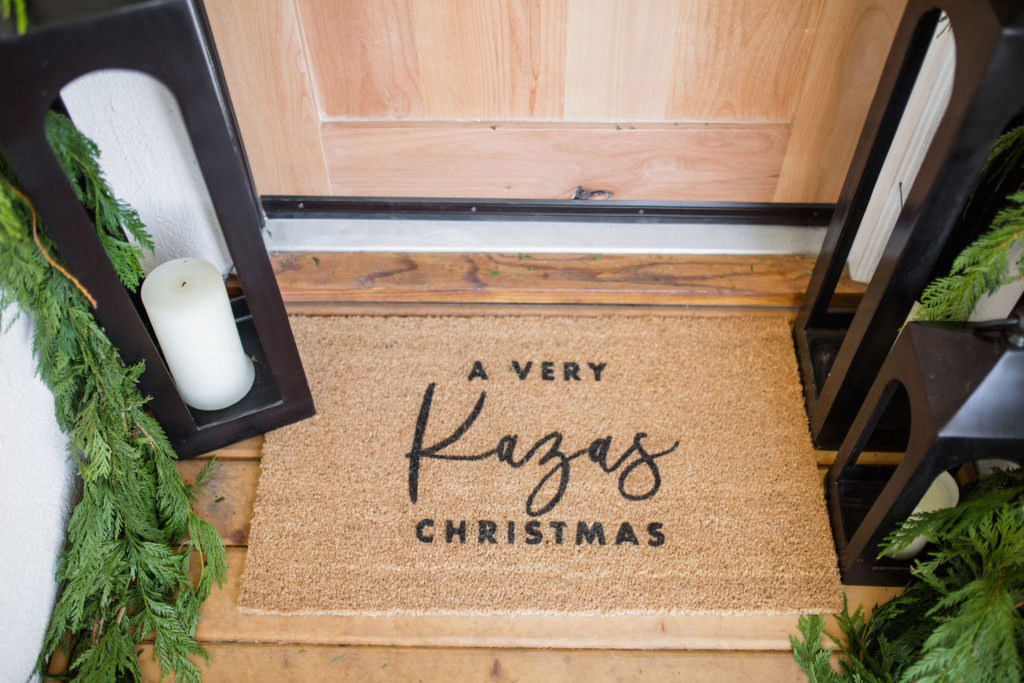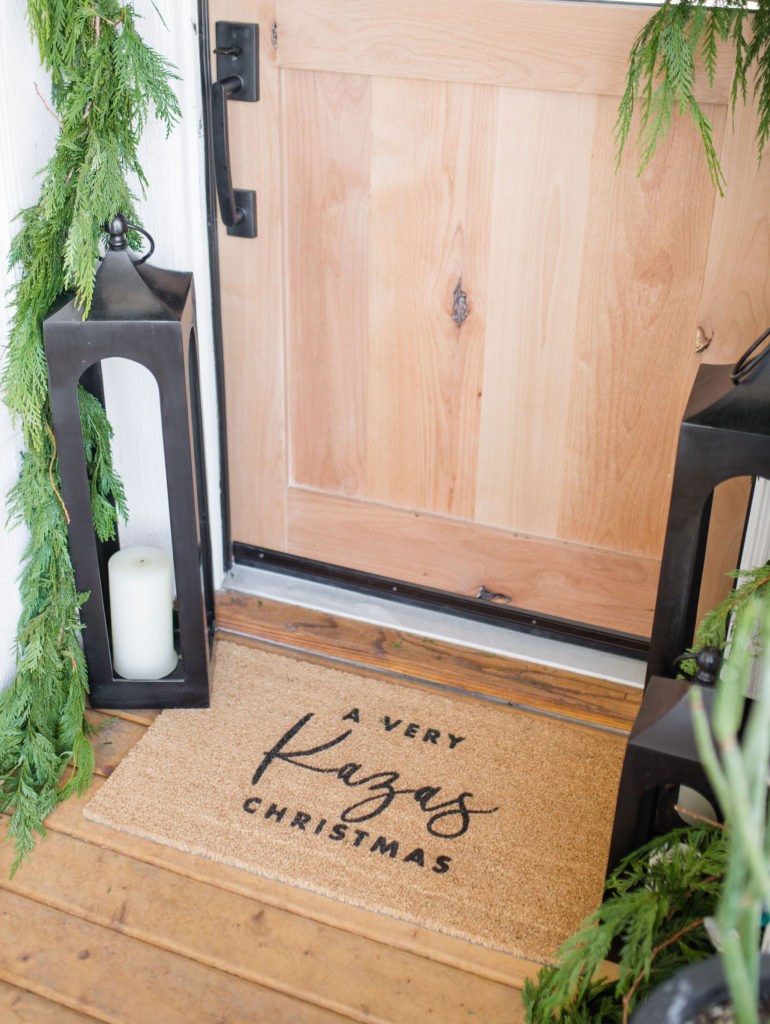 I added these pretty Pottery Barn lanterns, you may remember them from my Halloween front porch decor post. For reference, I have the 36″ and 21.5″ lanterns. This time they are doing their job at the front door with lots of greenery!!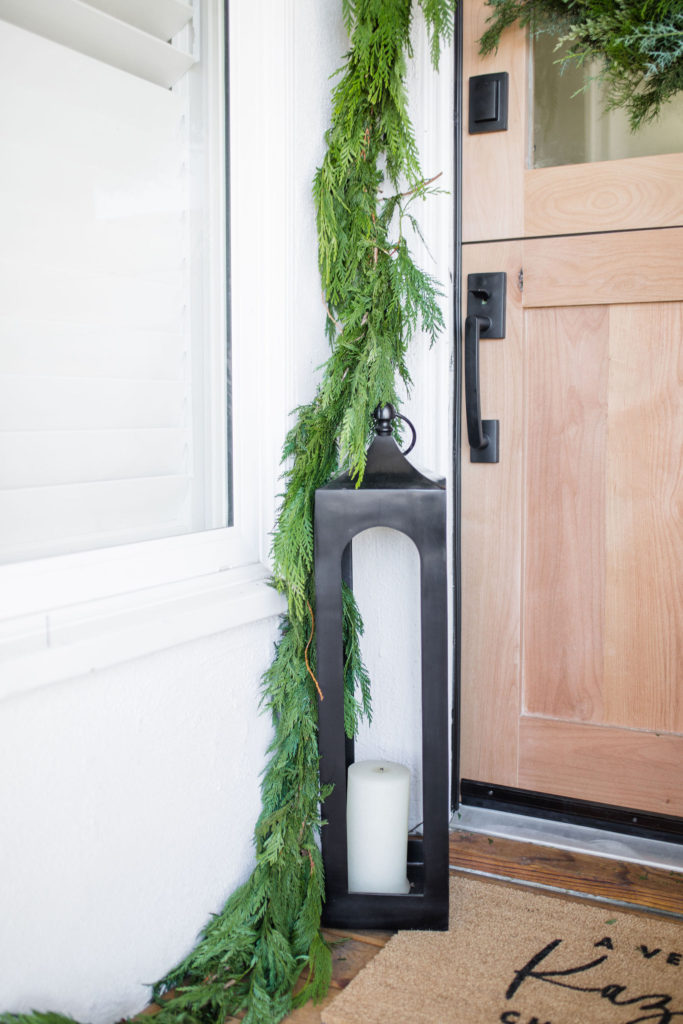 Speaking of greenery, that's where Alex from Third & Park comes in!!! She hooked me up with this pretty Christmas green wreath and all that garland! She got this garland at the OC flower mart but I have seen both wreaths and garland at Trader Joe's! I also heard that Costco is a great source for garland.
If you're more into the faux then I've got you covered at the bottom of this post as well!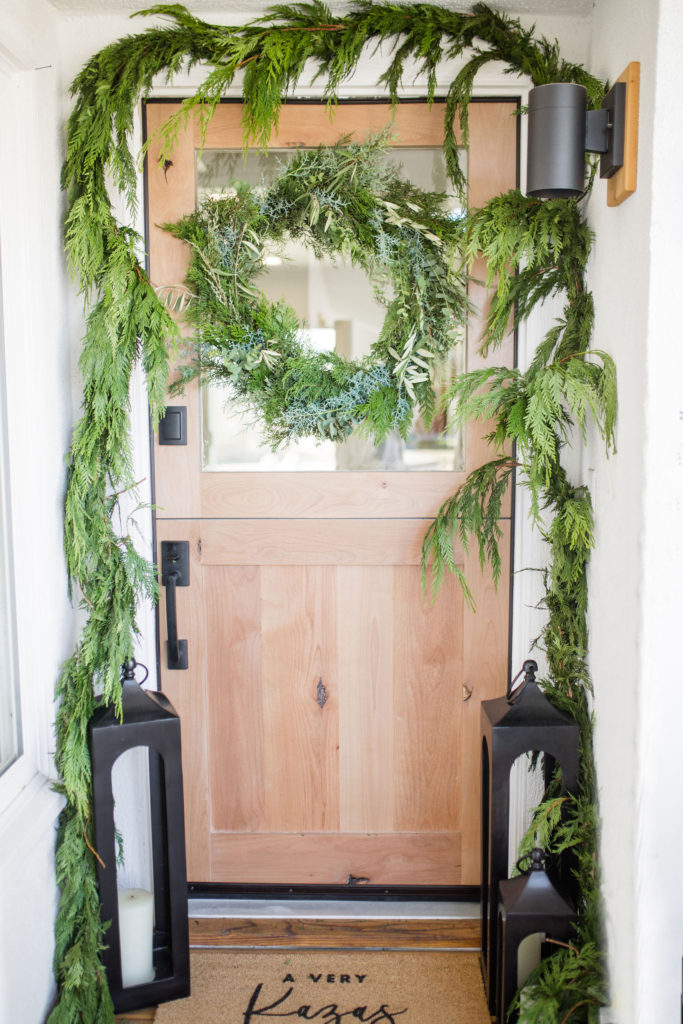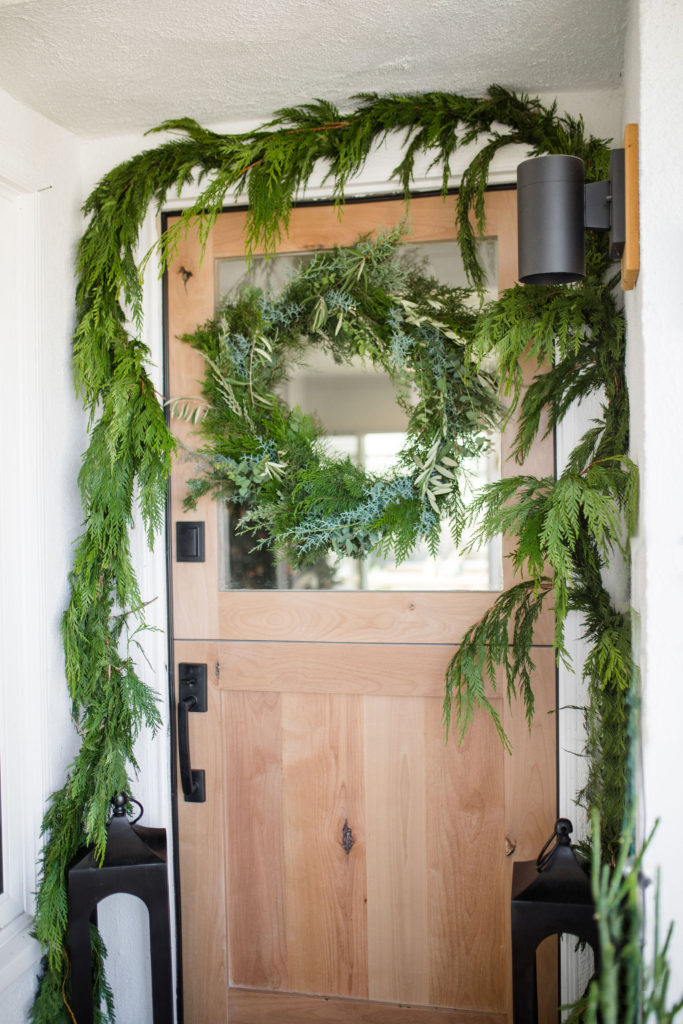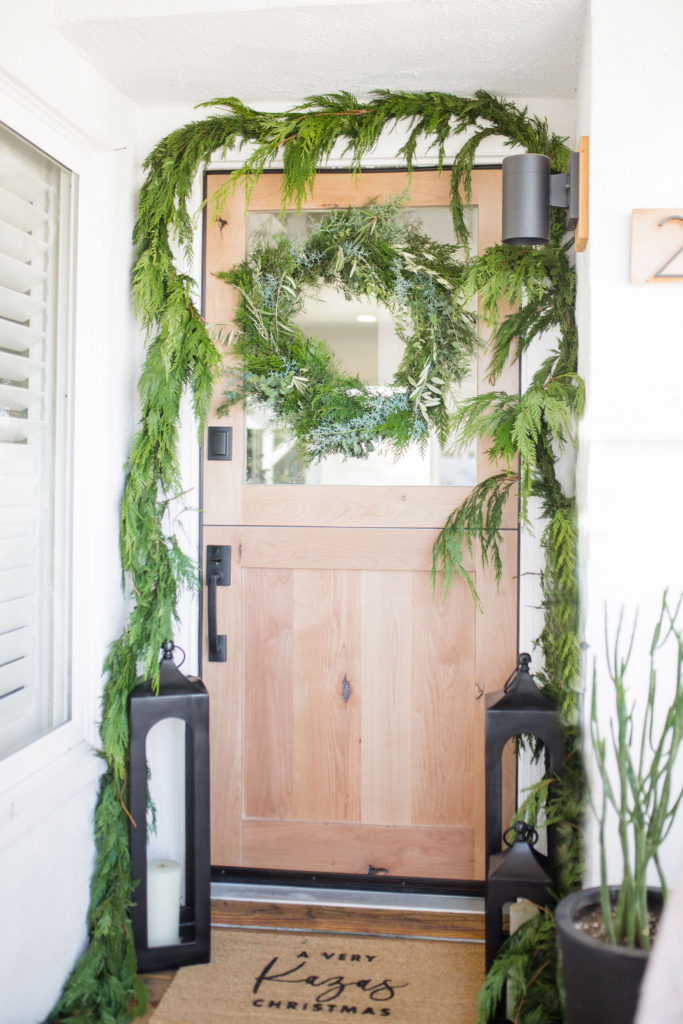 The second look is much more simple but still makes an impact with that Winter White! What I love about this wreath that Alex made is that it can be used year after year. It's not artificial flowers but dried and bleached florals instead!
It's such a pretty piece and could be used through multiple seasons as well. Just add a pink bow for Valentine's Day and you're set! Don't worry, I linked some great options below!!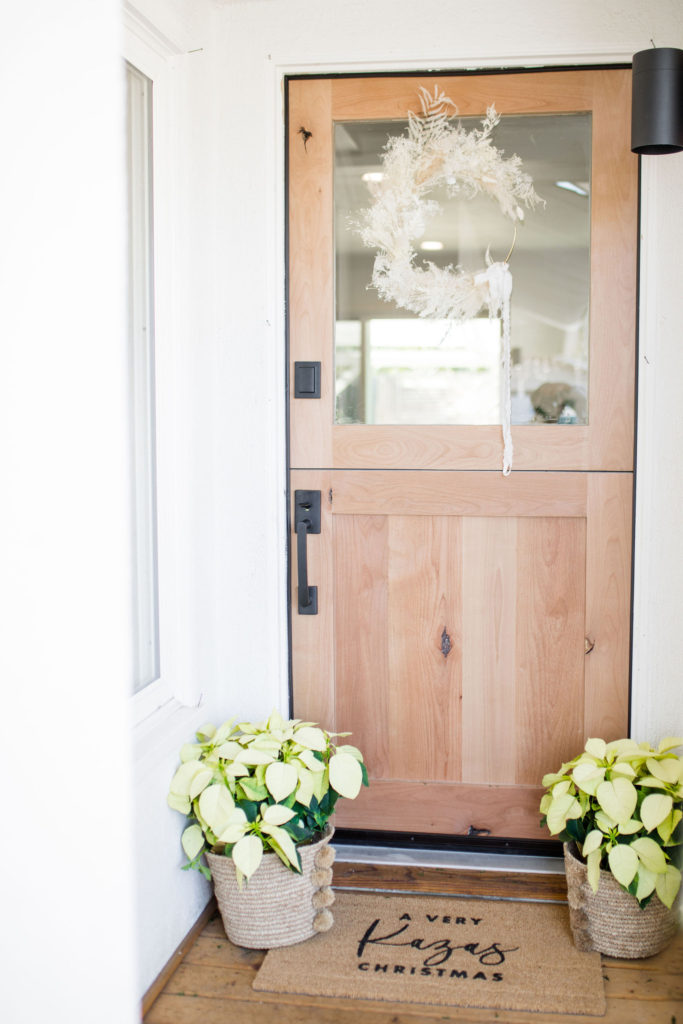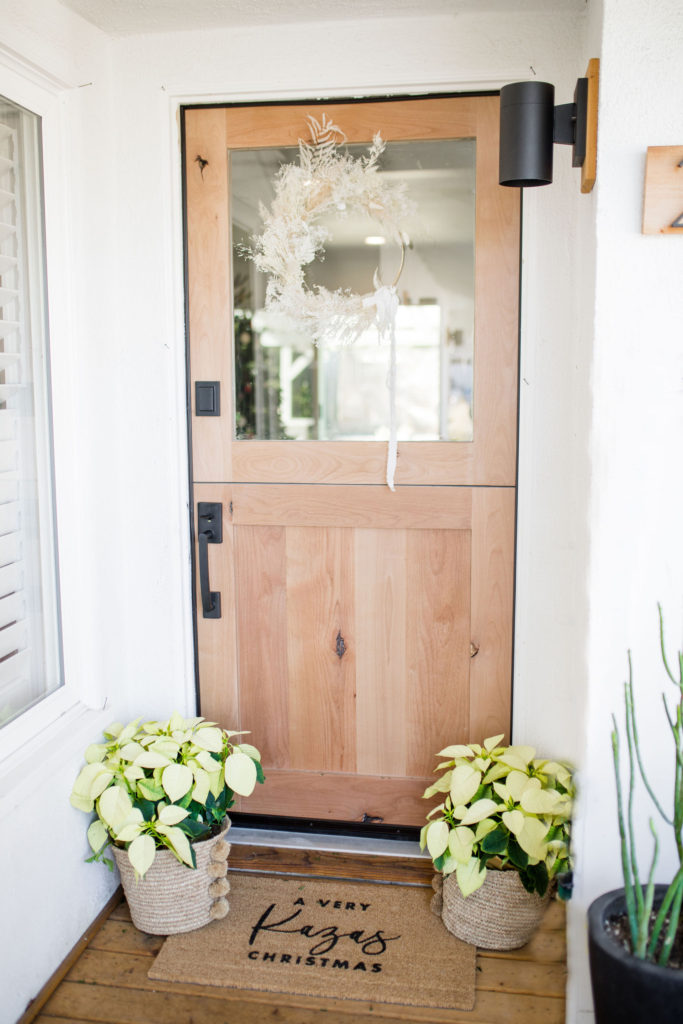 Since I was keeping it simple I just added two white poinsettias's in woven Pom Pom baskets. I'm not the biggest red fan but I do love the feeling poinsettias give and how perfect they are for Christmas! So these white ones were perfection.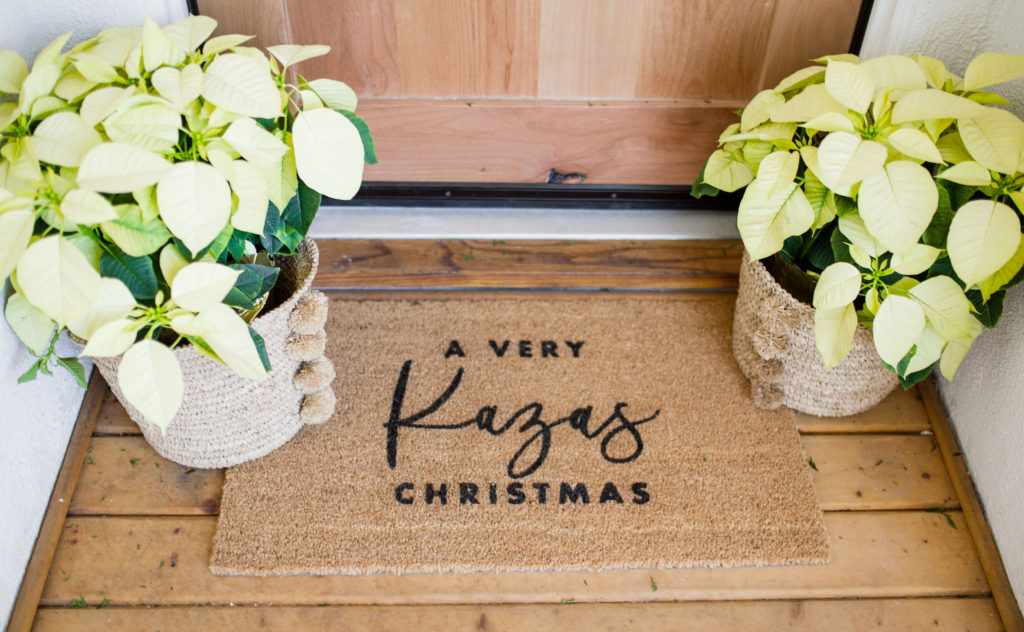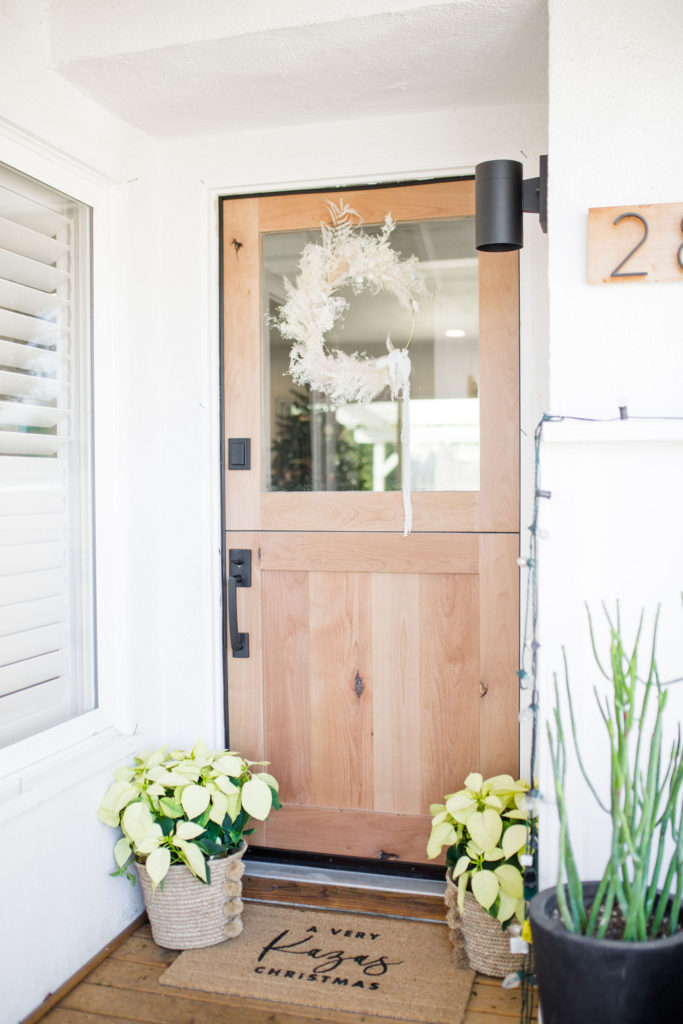 And there you have it!! I'll just be inside keeping cozy in my Saltwater Luxe sweater! But enjoy the view of this new front door situation. I went for the greenery when I decided on which to keep. But I loved both!! Shop it all below!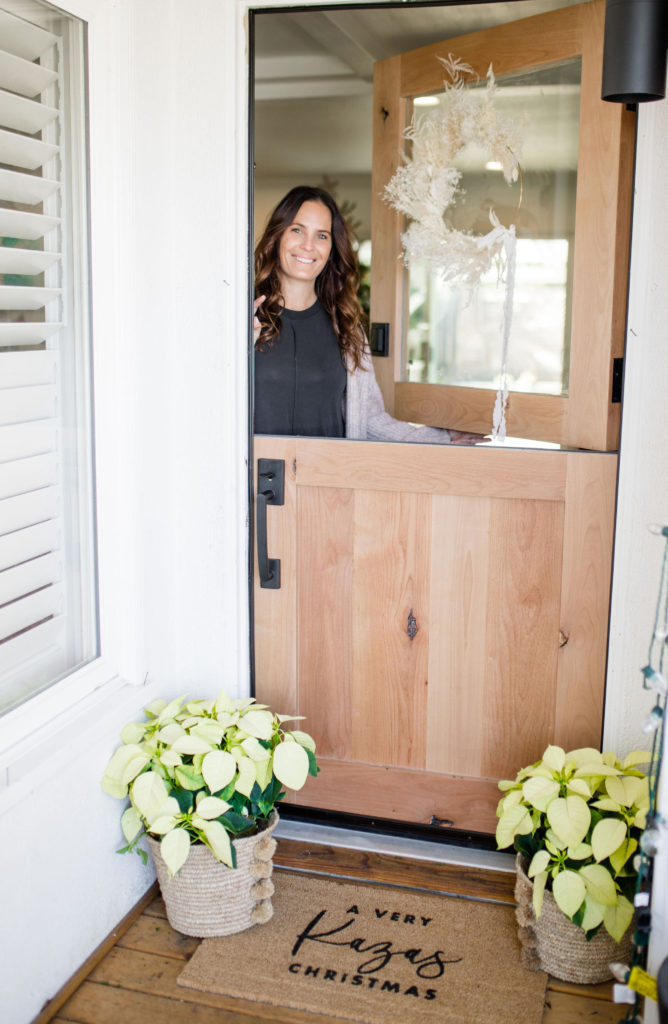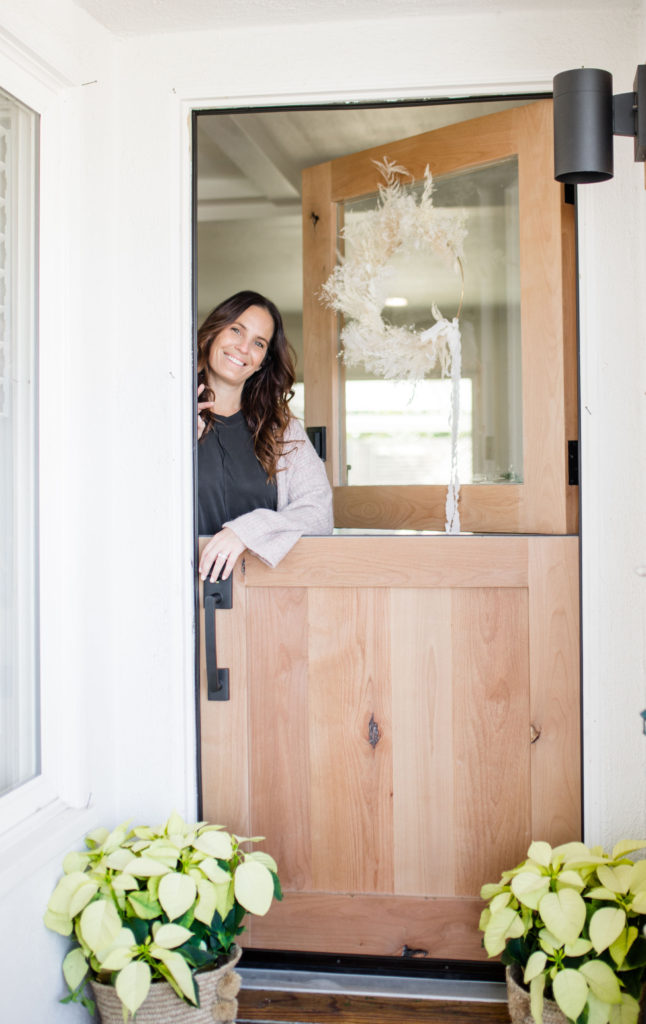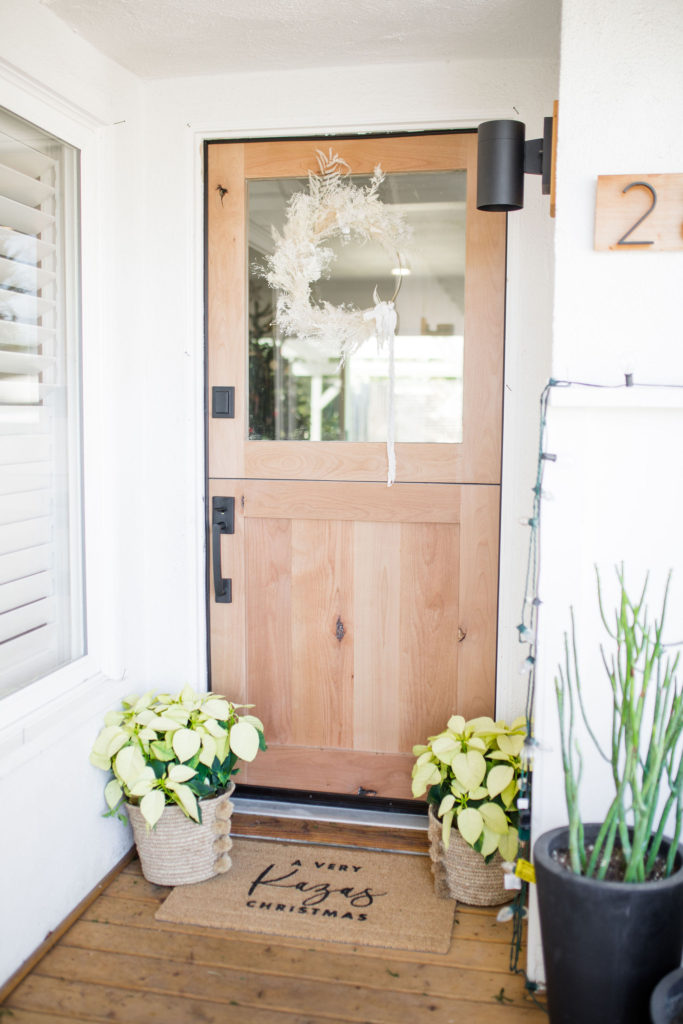 xx
Jacquelyn