It's the holidays and we are in the mood for giving!! Lucky for you all so is Saltwater Luxe!! They are giving away $200 to their site to one lucky winner, just head to our Instagram to enter! In the meantime, I'm going to show you some of my favorite looks from their Holiday collection along with a few words from their designers, Kristy Kalsman and Christa Bischofberger. Keep scrolling to see these adorable pieces you'll want to add to your wardrobe ASAP!
Photos by Corrie Lynn Photo & Jessica Lynn Photo – gotta love those Lynns!!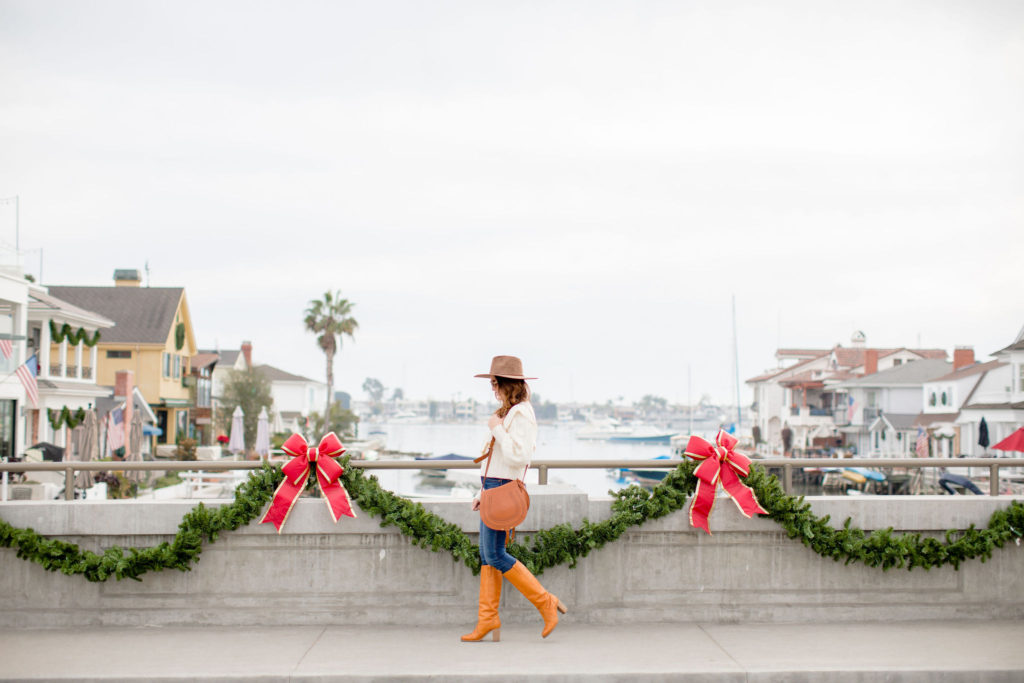 For the first outfit, I chose this adorable and cozy Janis sweater! As a matter of fact, I wore it out on a date night with my husband right before restaurants were shut down again. Don't worry, we were outside and 6ft apart, just had to get one more date night in!! I loved wearing this cute and comfortable ensemble, I think my favorite feature on this sweater are those amazing sleeves!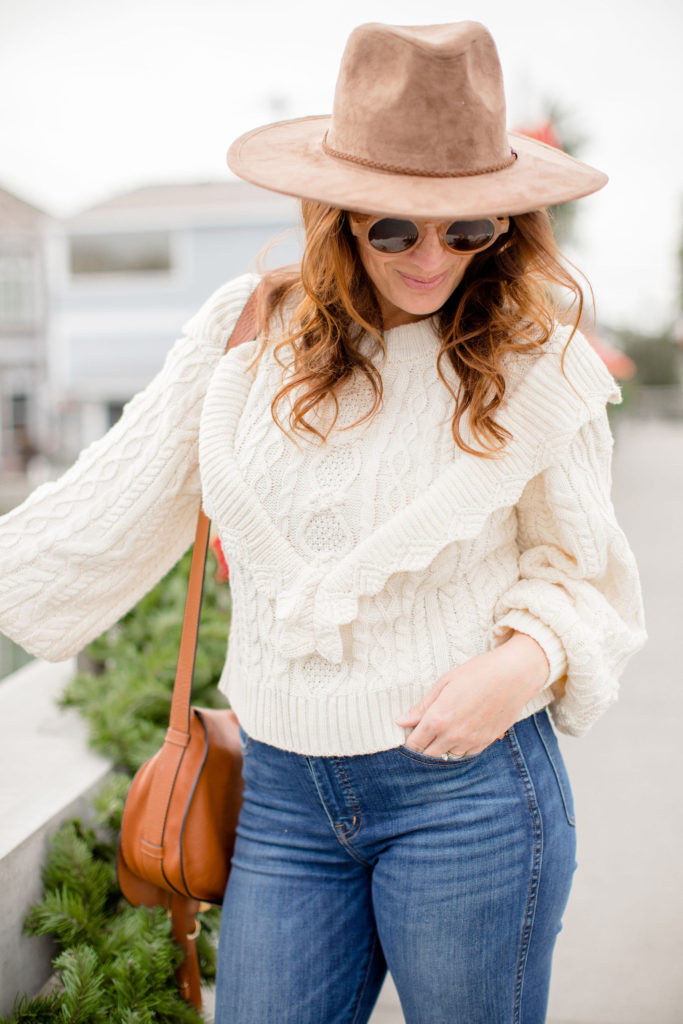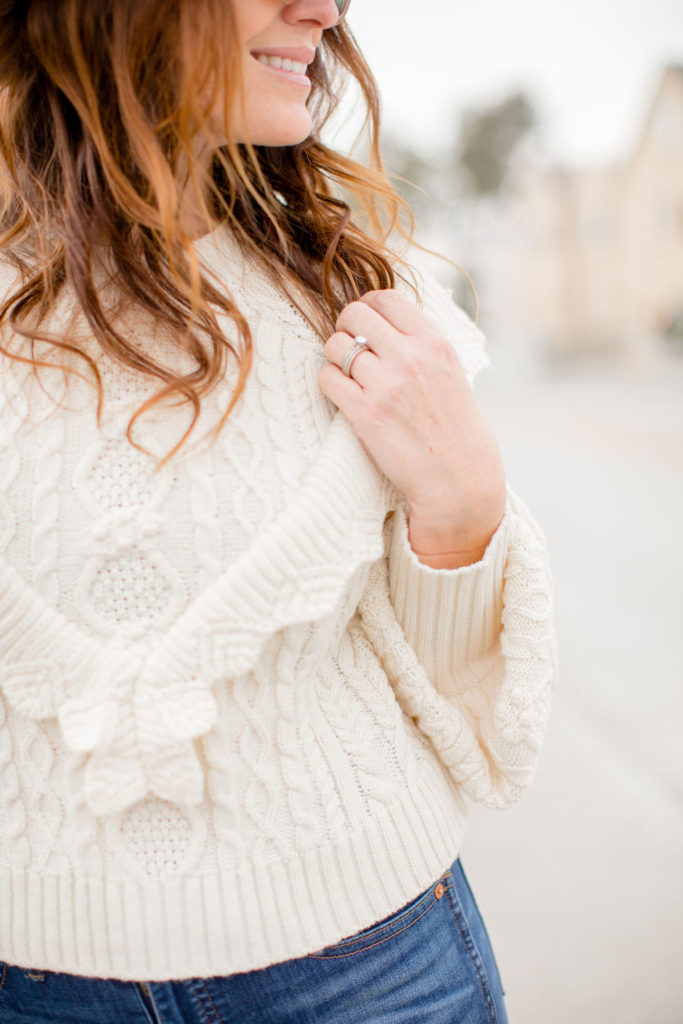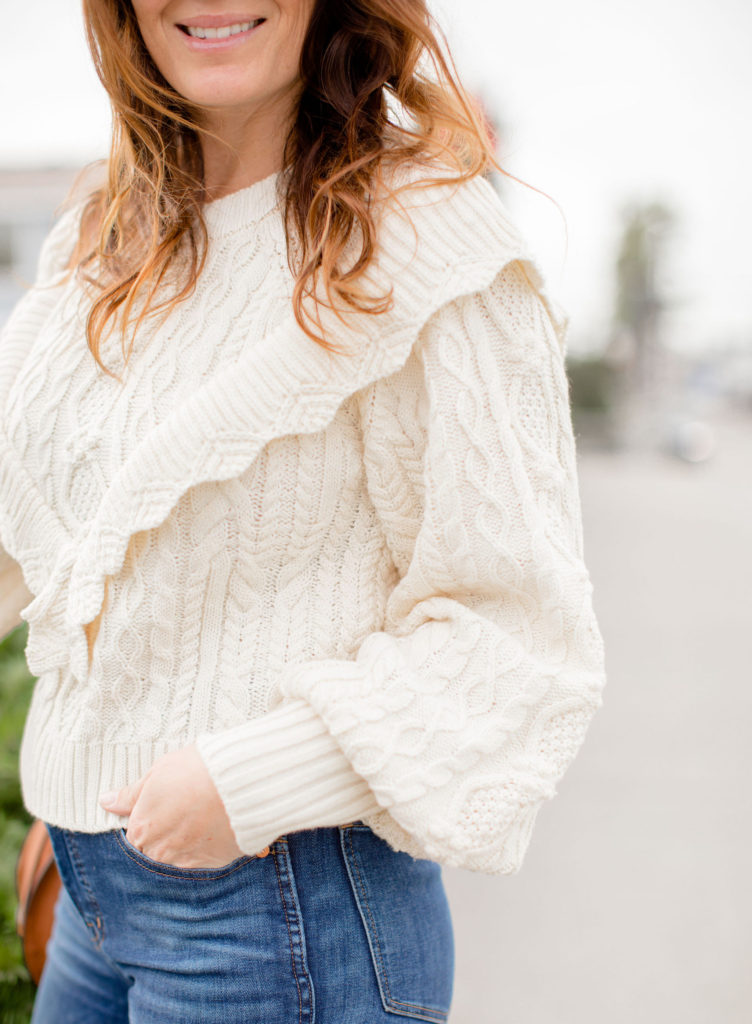 We asked the designers of Saltwater Luxe what their favorite pieces were from their Holiday collection, here is what designer Kristy Kalsman had to say…
"I love all of our cozy sweaters! Worn over a dress or with jeans, they are a staple in my closet."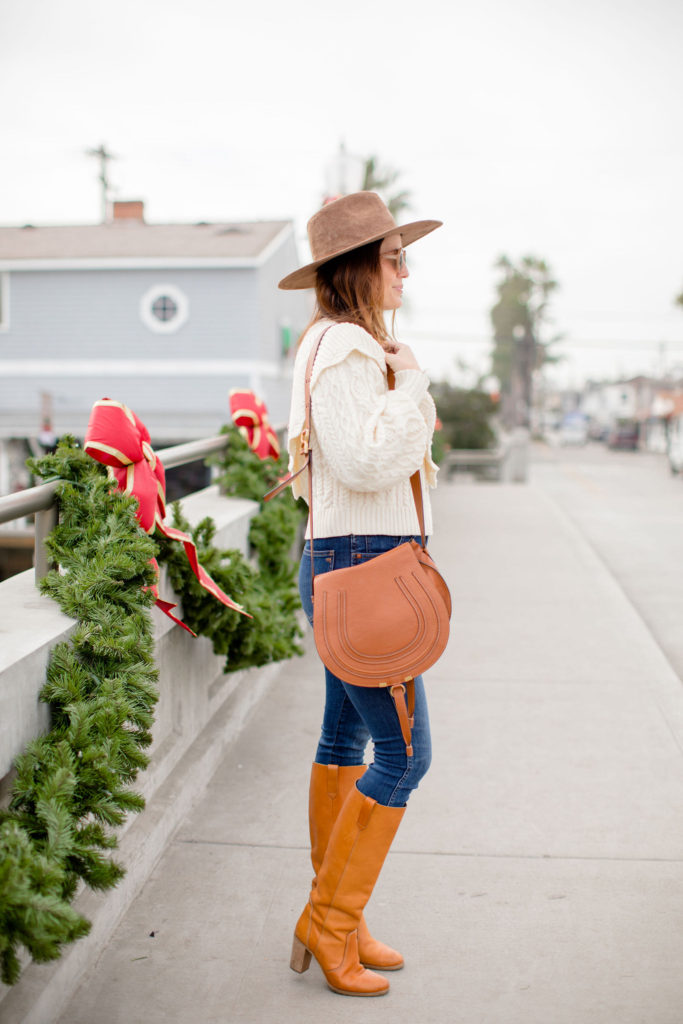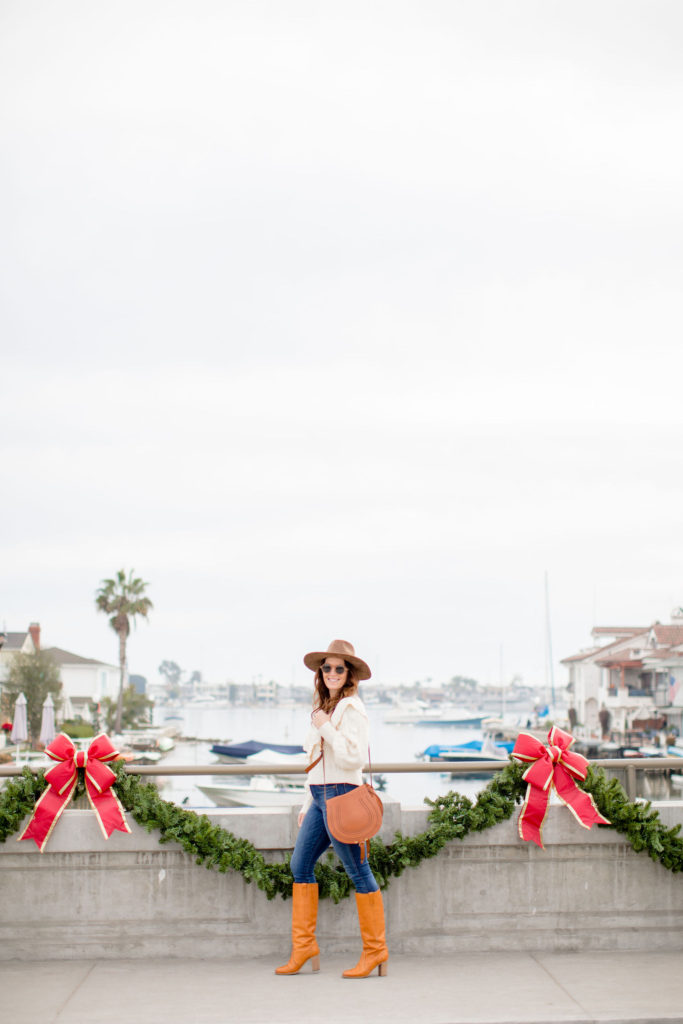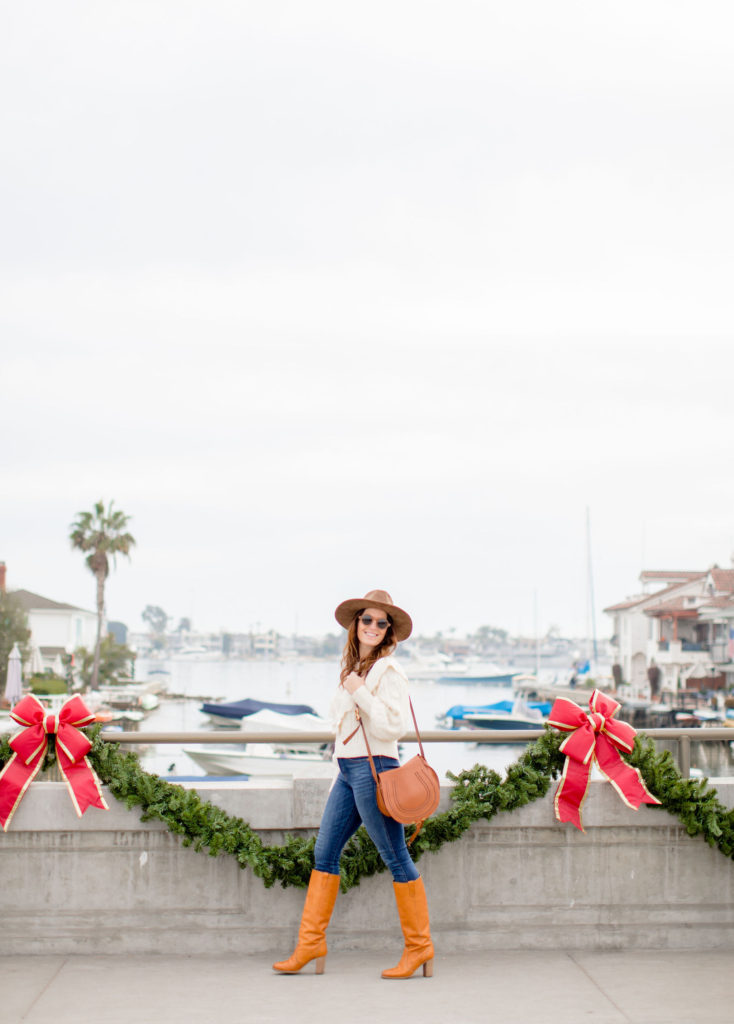 Next up is the amazing Provence coat! One of my favorite annual Holiday outings for my family is going to look at Christmas lights. This is the outfit I'd wear for that! We love to walk around Balboa Island, look at the lights, and get hot cocoa. I can't think of anything better to wear and any better tradition I enjoy!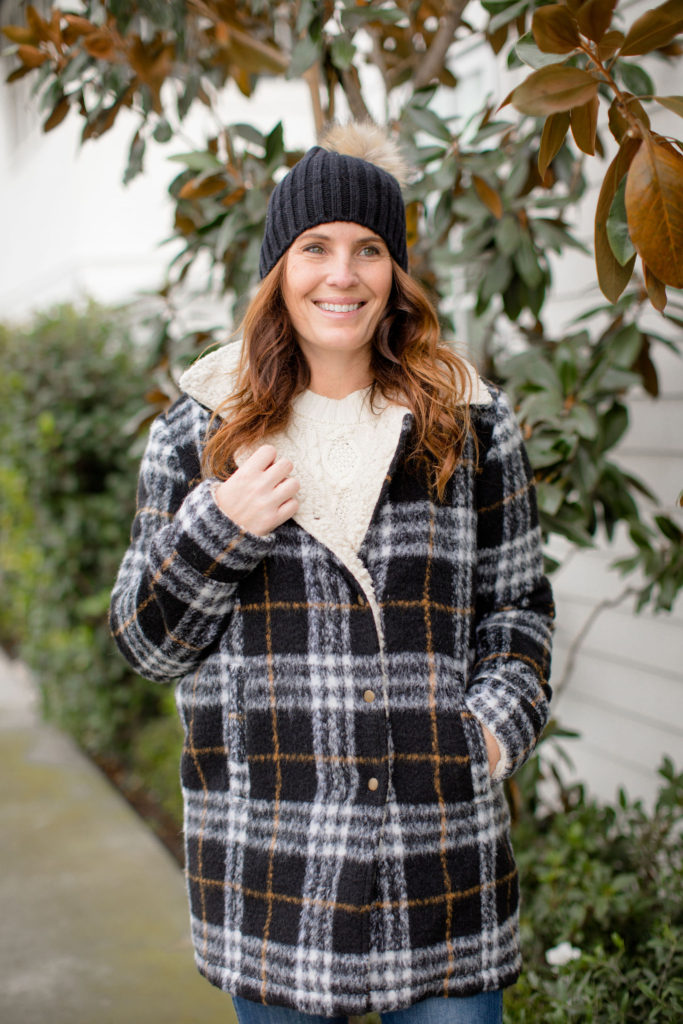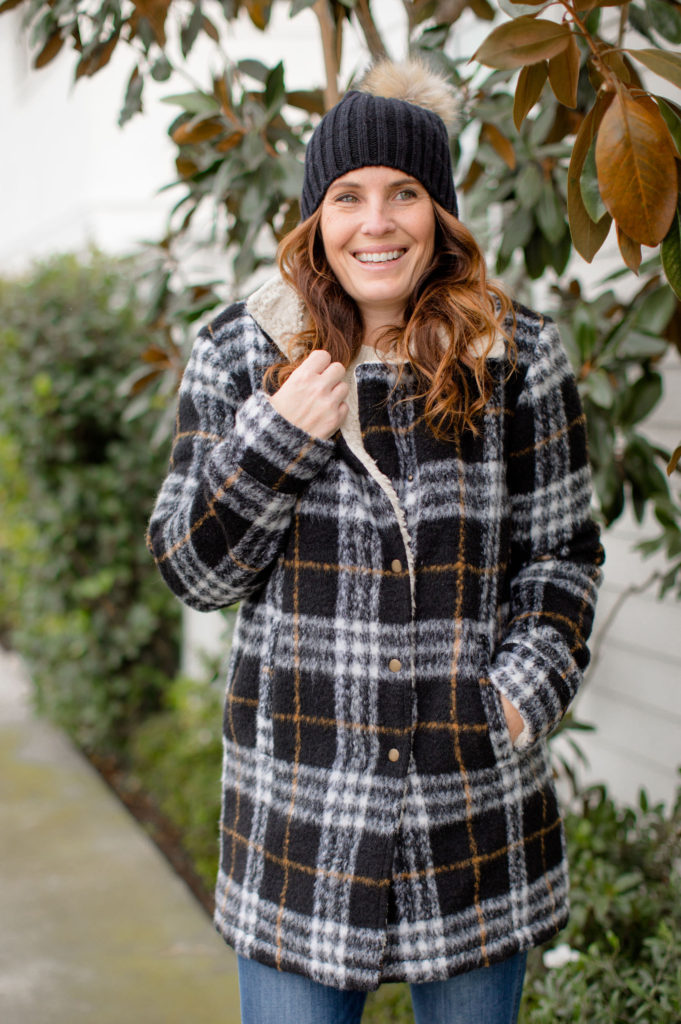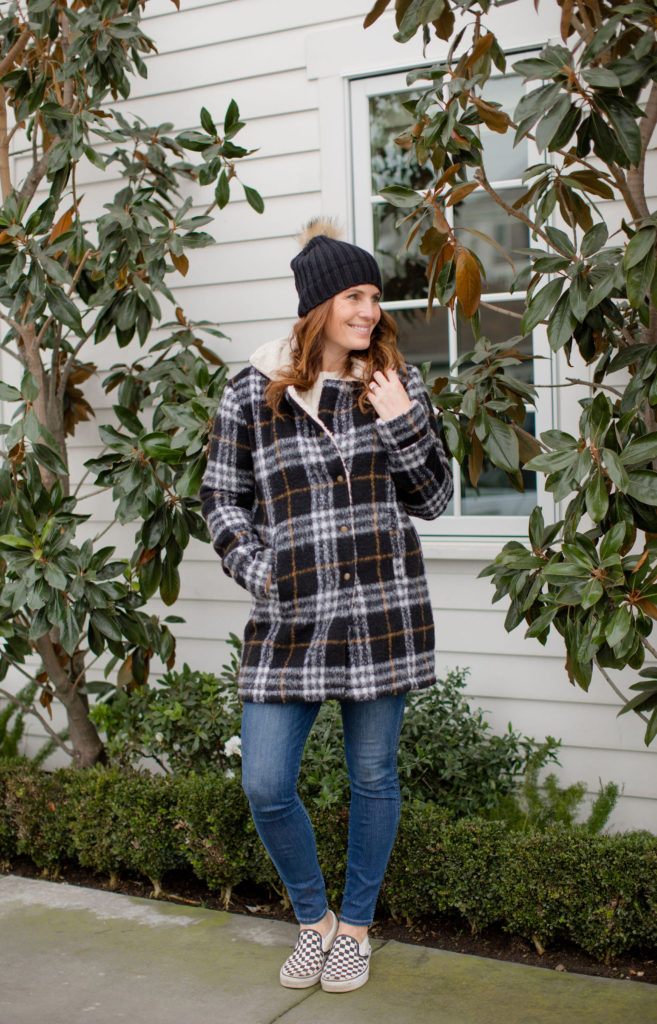 This jacket is so cozy and would be great dressed up or down! I paired it with a beanie, jeans, and vans – however, I'd dress it as far down as with some leggings and uggs or go as high up as over a dress!
Here is what Christa Bischofberger, the other talented designer behind Saltwater Luxe, had to say about her favorite pieces from the Holiday collection…
"I am so excited to wear our Sherpa jackets! They are so warm and cozy I will literally live in them every day." – Same Christa, same!!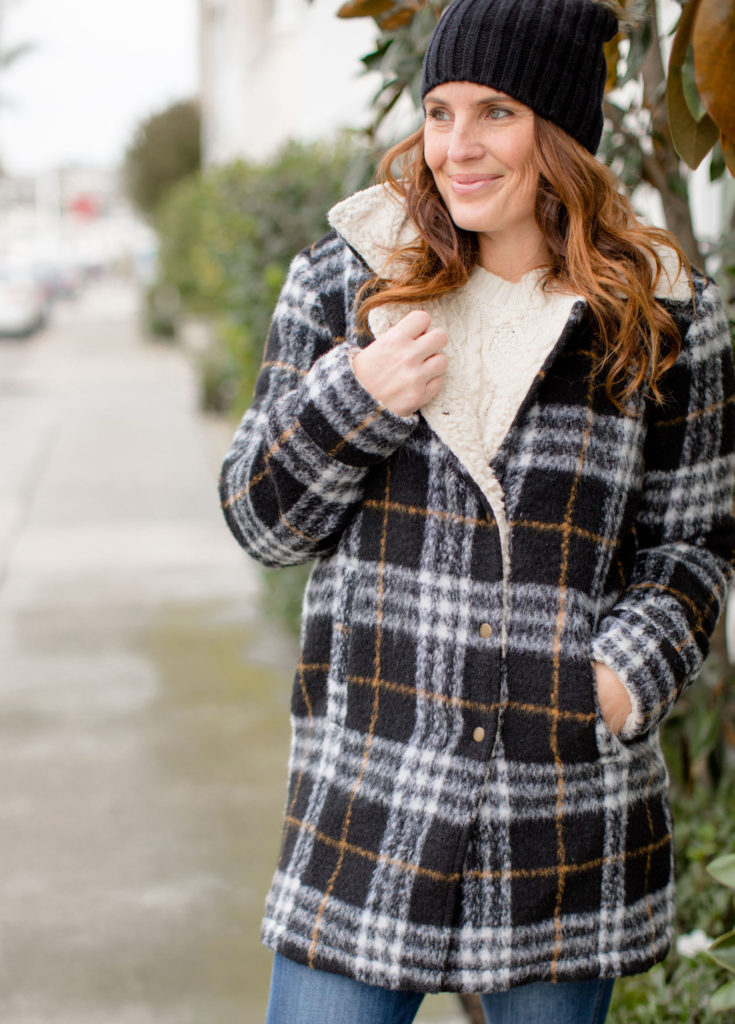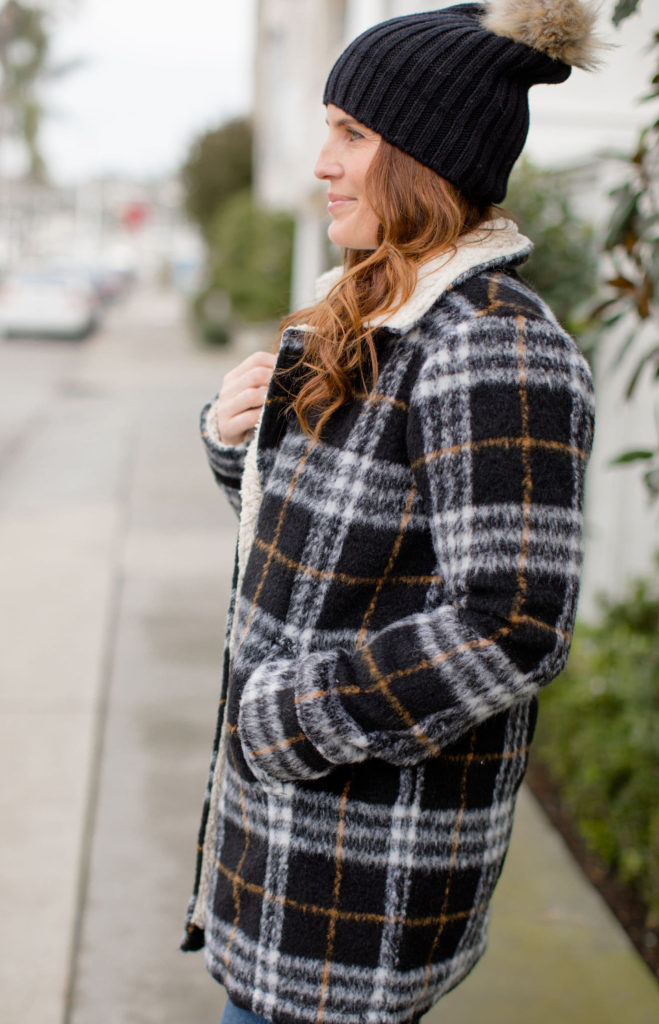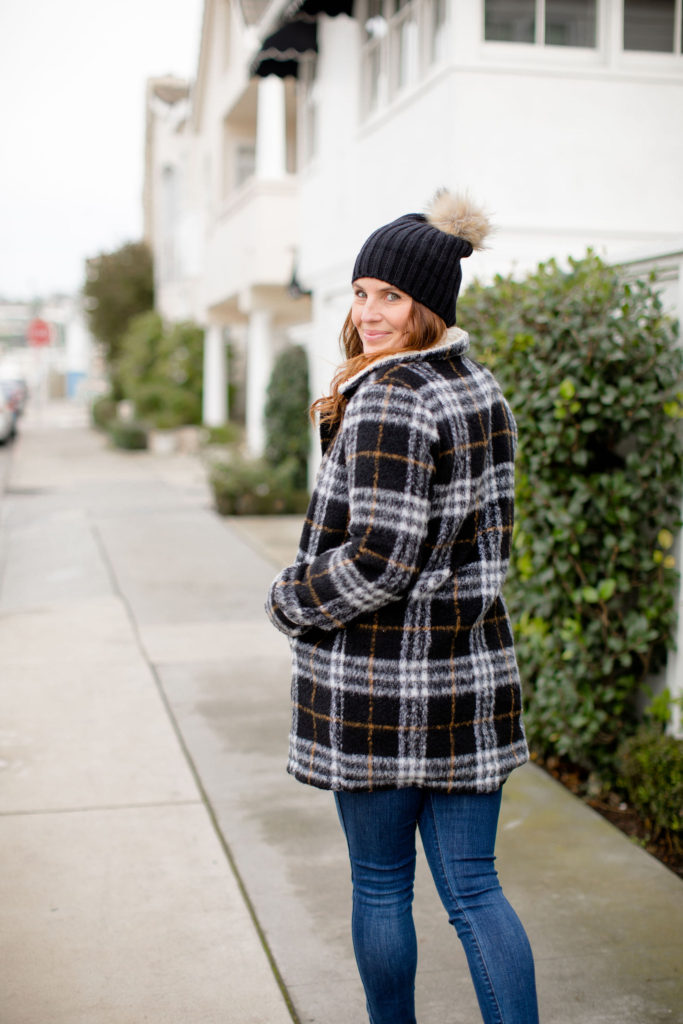 Let's say you want to stay cozy at home, and who doesn't or isn't right now?! The Vale sweater and some fun leggings are in order!! I wore this exact outfit for Thanksgiving as a matter of fact! A loose sweater and stretchy leggings are perfect for wanting to eat (or drink) your feelings during a pandemic, or so I hear…
Nothing like getting warm and toasty by the fire on a cold winter's night. But for us in Southern California, it's getting warm and toasty by the fire pit!
I fell in love with the colors and texture of this sweater, along with the sleeves of course!! I think I could live in this outfit all Winter!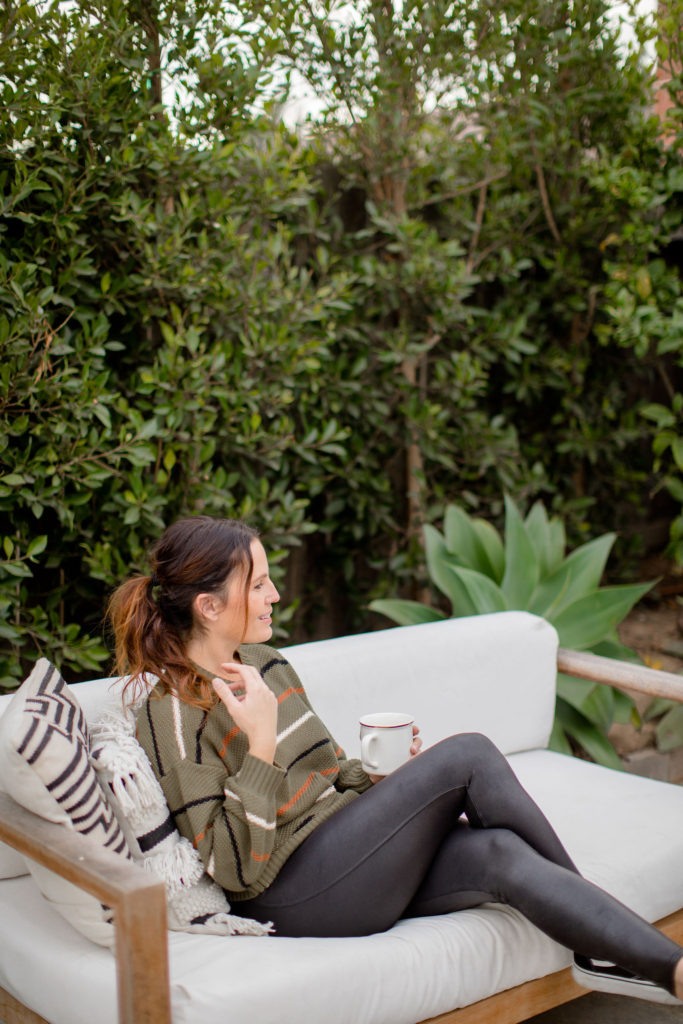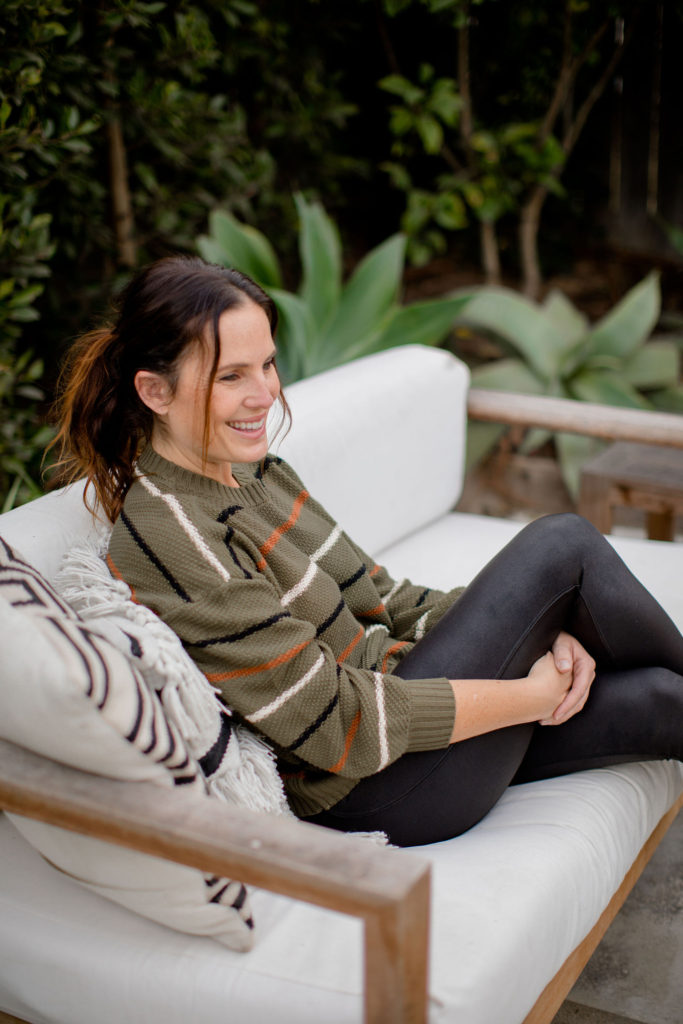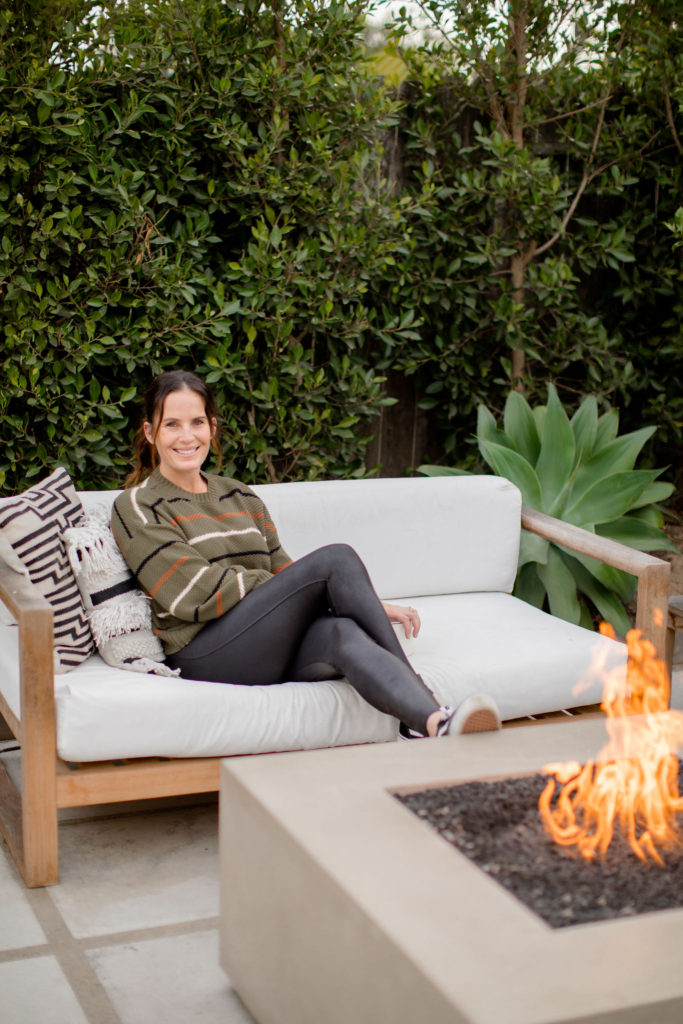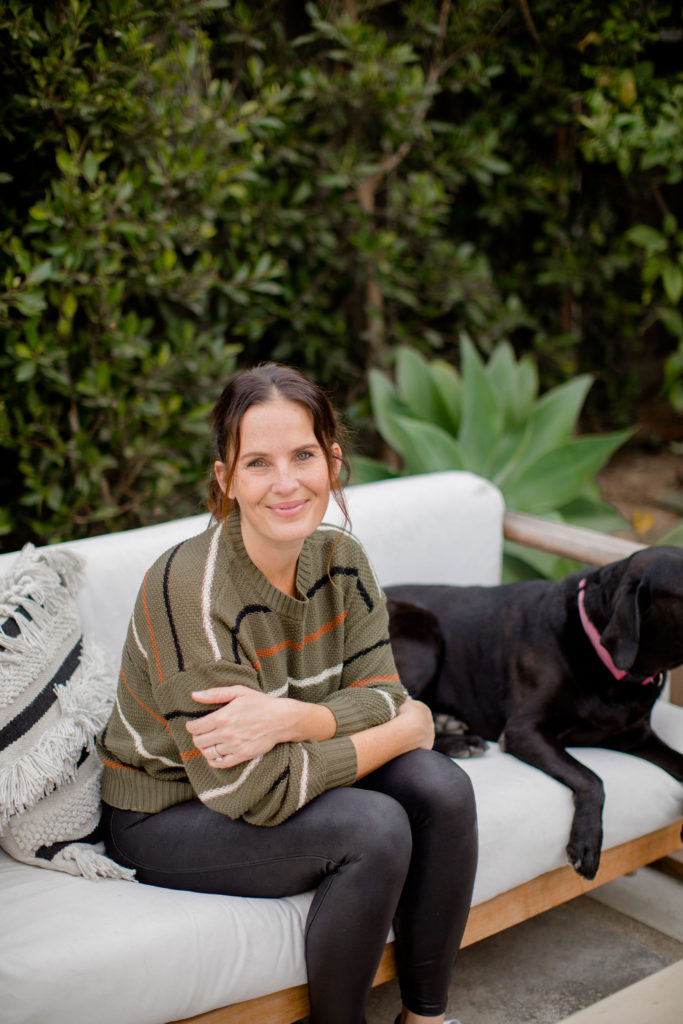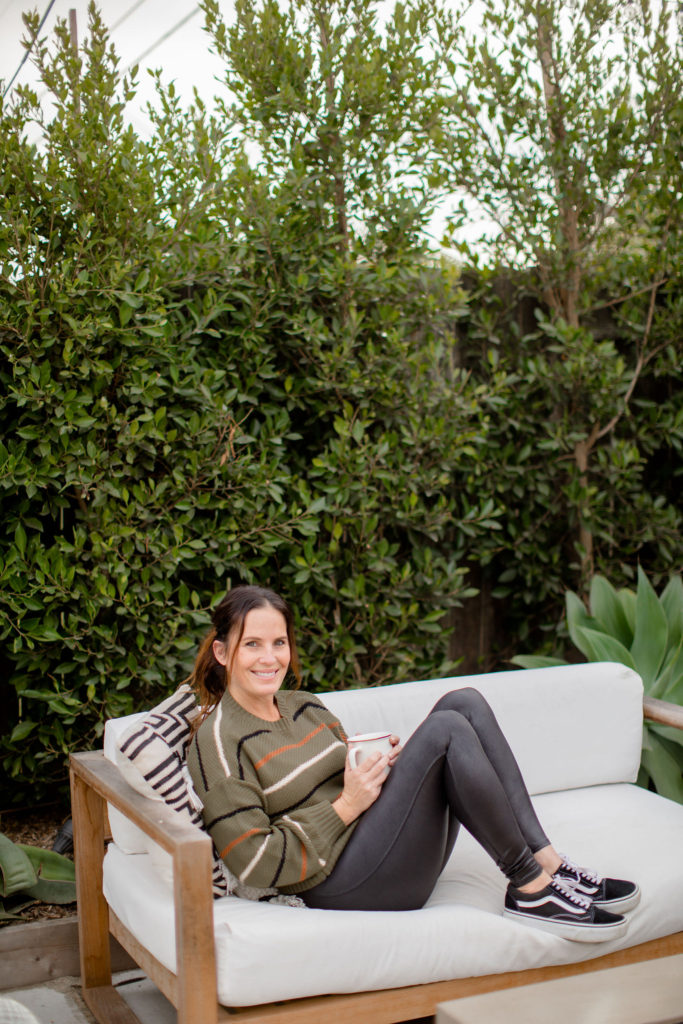 Last but not least, the Matera Midi dress for those of us who insist on keeping things classy and formal! I'll be honest, I haven't been wearing many dresses this year – but I have bought a few that I plan on wearing when the time is right! I do love the idea of making it special and wearing something fancy just for you and your household though, don't you?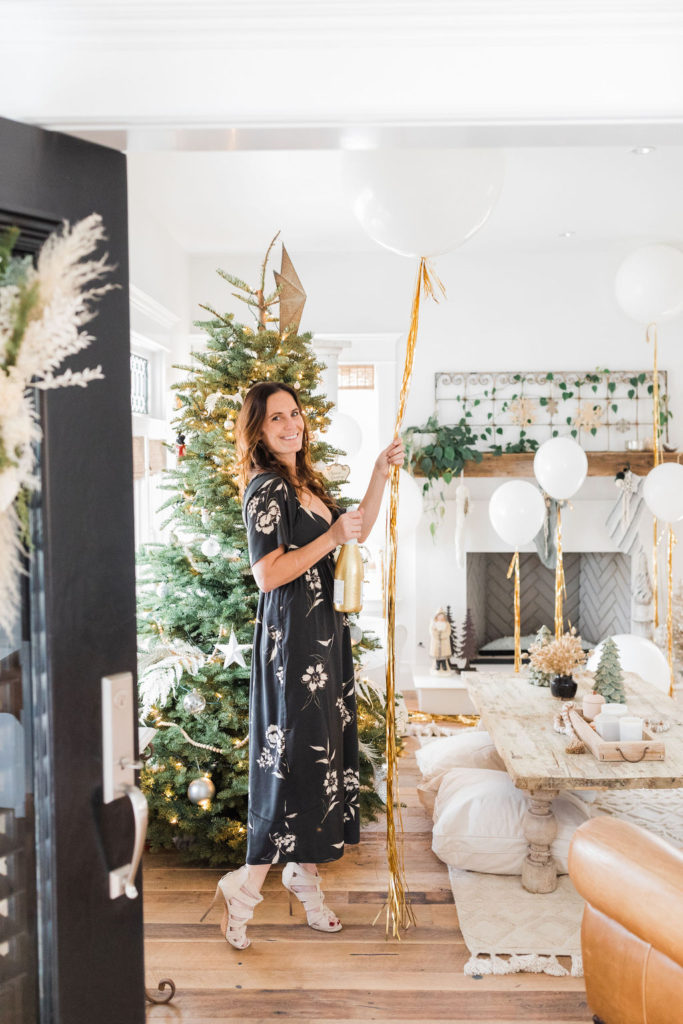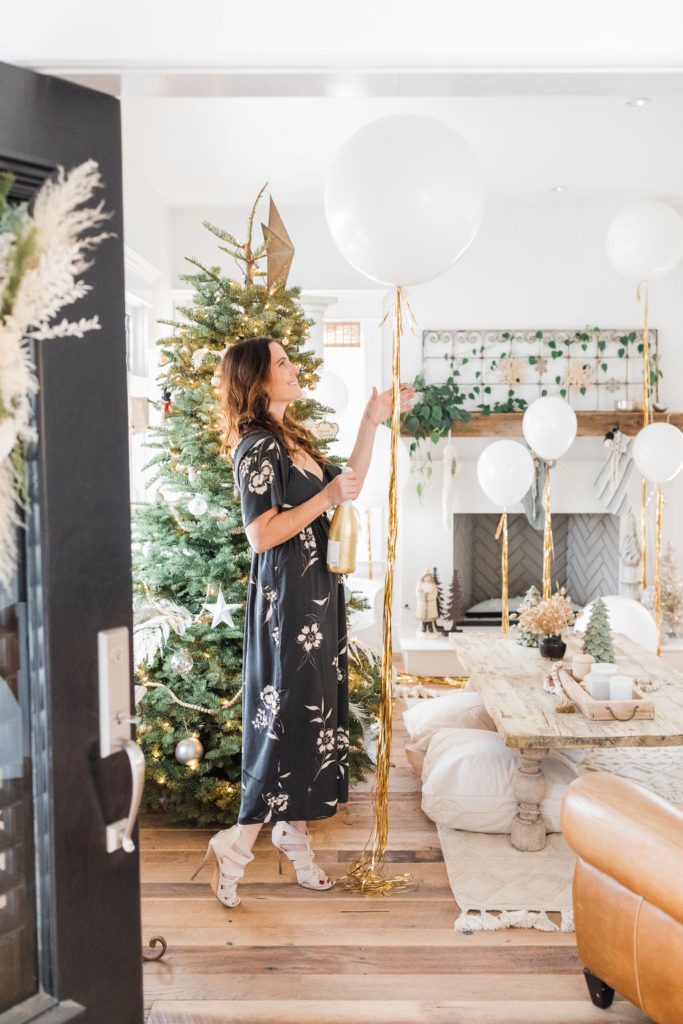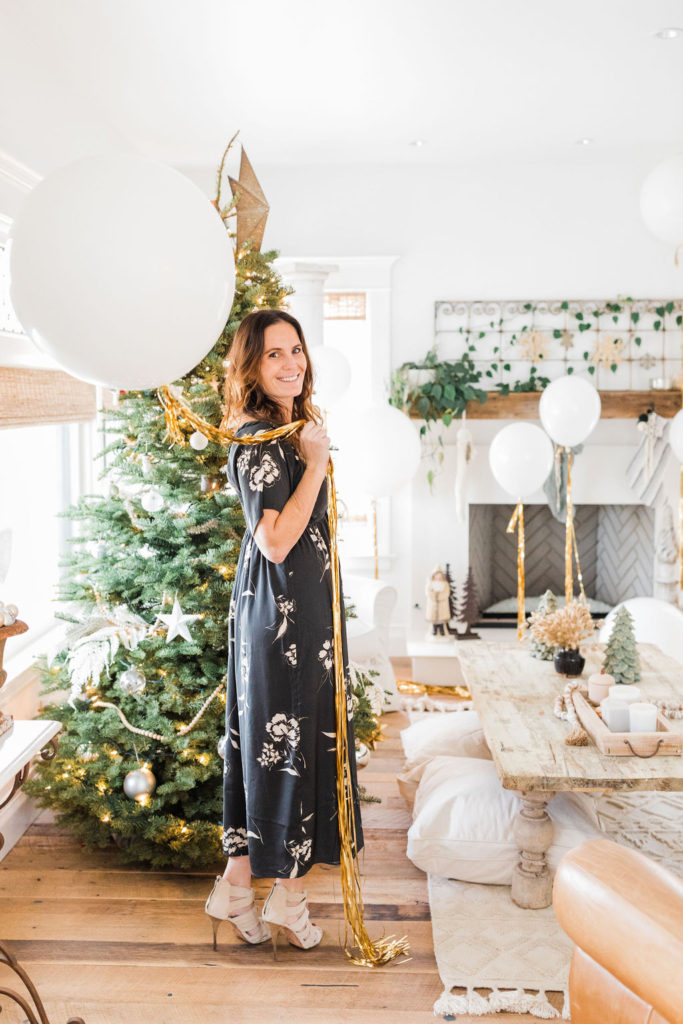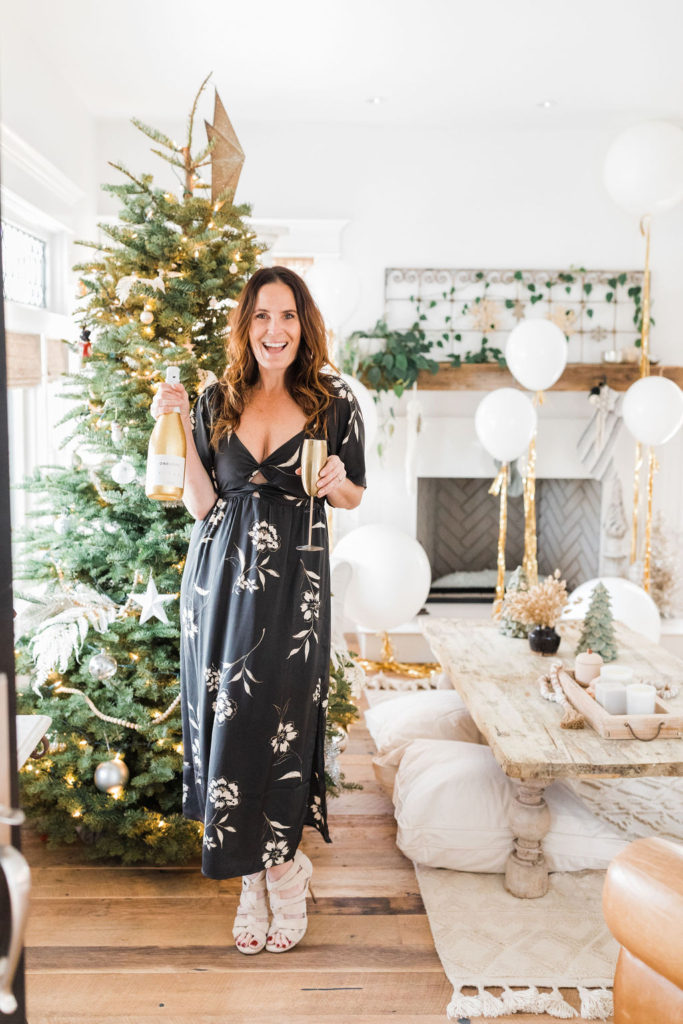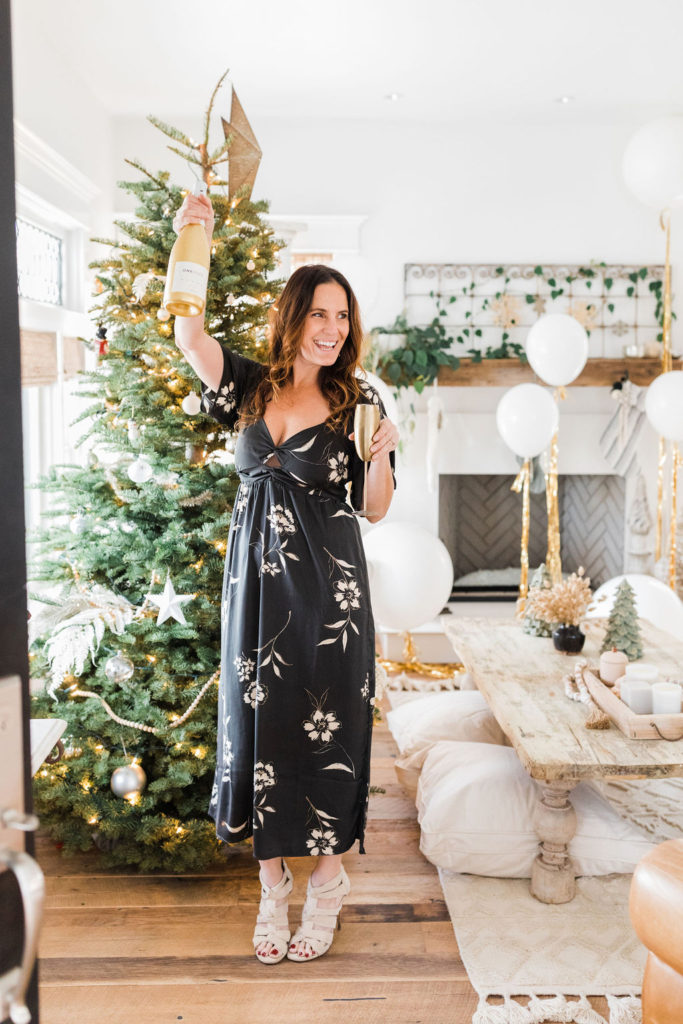 And there you have it, some of our favorite looks for Holiday from Saltwater Luxe! They are one of our favorites so we are really thrilled to share them with one lucky winner!! Make sure you head to our Instagram to enter, good luck! And happy shopping!!
xx
Jacquelyn