Now that's amore!!! Happy National Pizza Day friends! How sweet is it that it falls right before Valentine's Day? I can't think of something the world loves more than PIZZA! So I thought I'd share a little pizza my heart with this fun party idea! This could be fun for kids or adults, because like I said, the love for pizza runs deep-dish!!! This one is super cute, so get ready!!
Photos by my friend Corrie Lynn Photo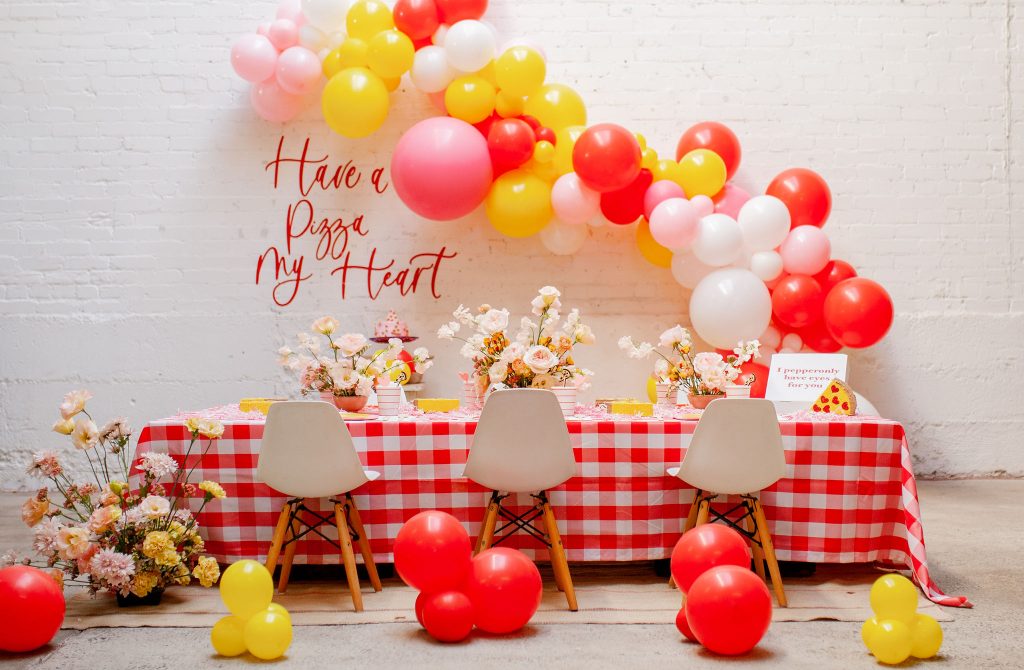 How about a cute invite and a delicious pizza?! You know I'm in! Proper Letter created this sweet little invitation and Corrie Lynn Photo styled and served it up right! I'm loving all of these details together, from the adorable Lula Flora mini pizza piñatas to the delicious looking Sgt Pepperoni's heart pizza! More on those later…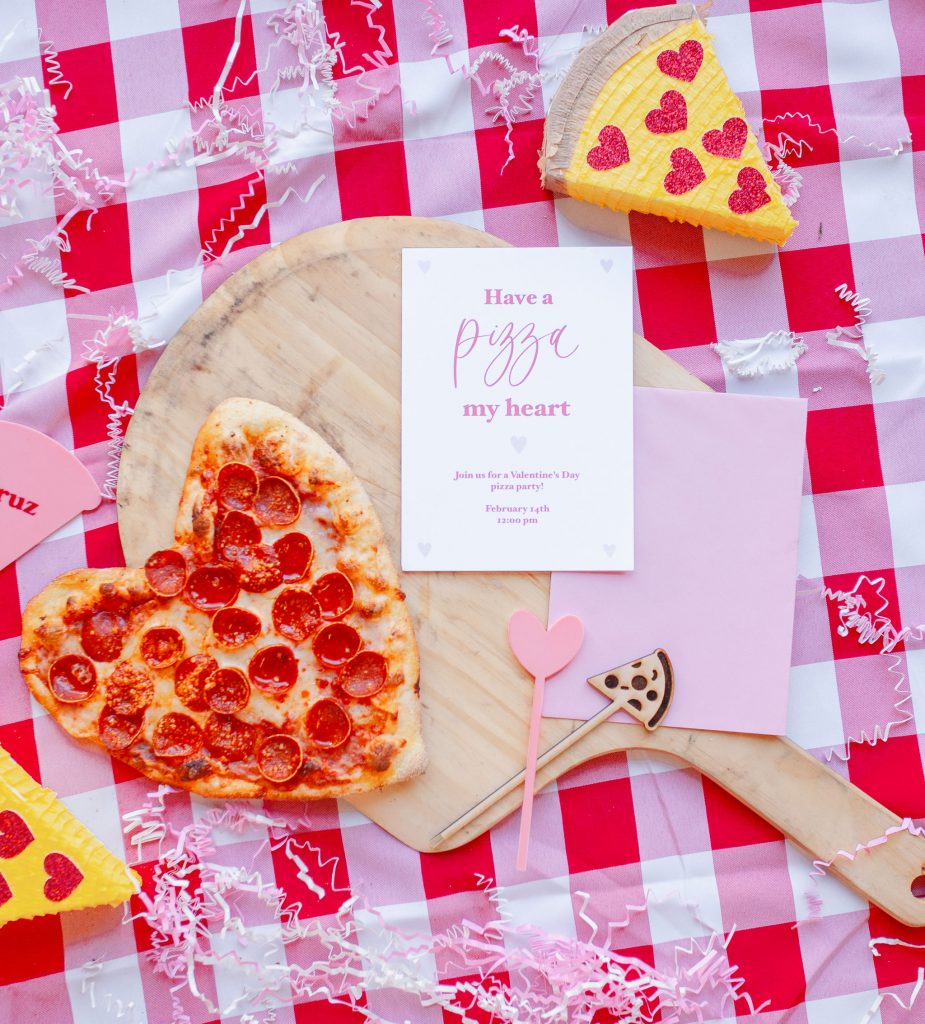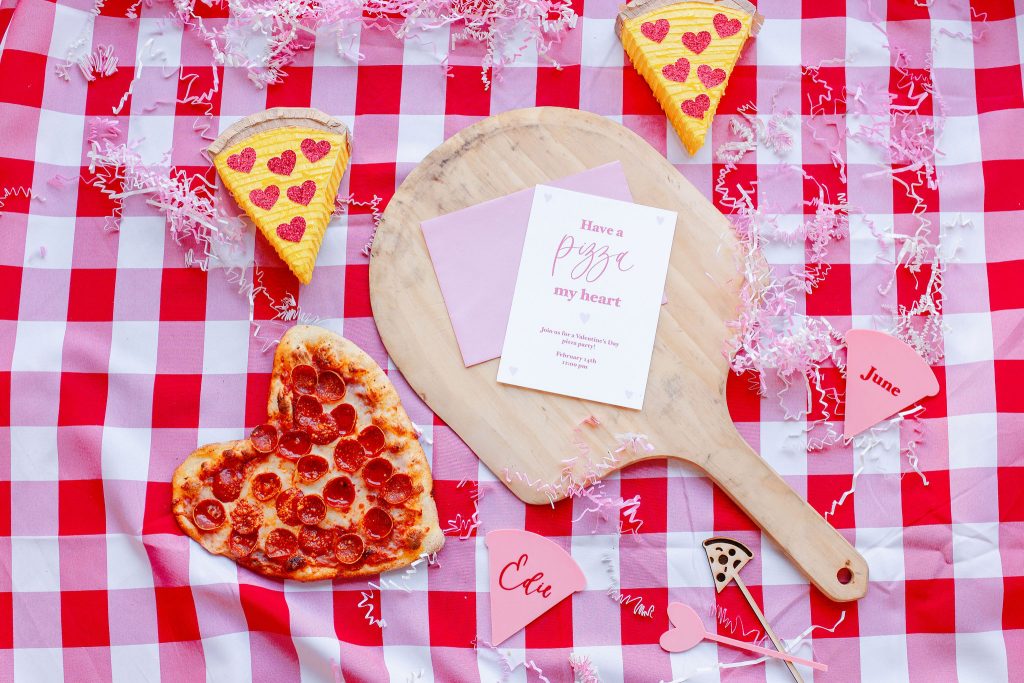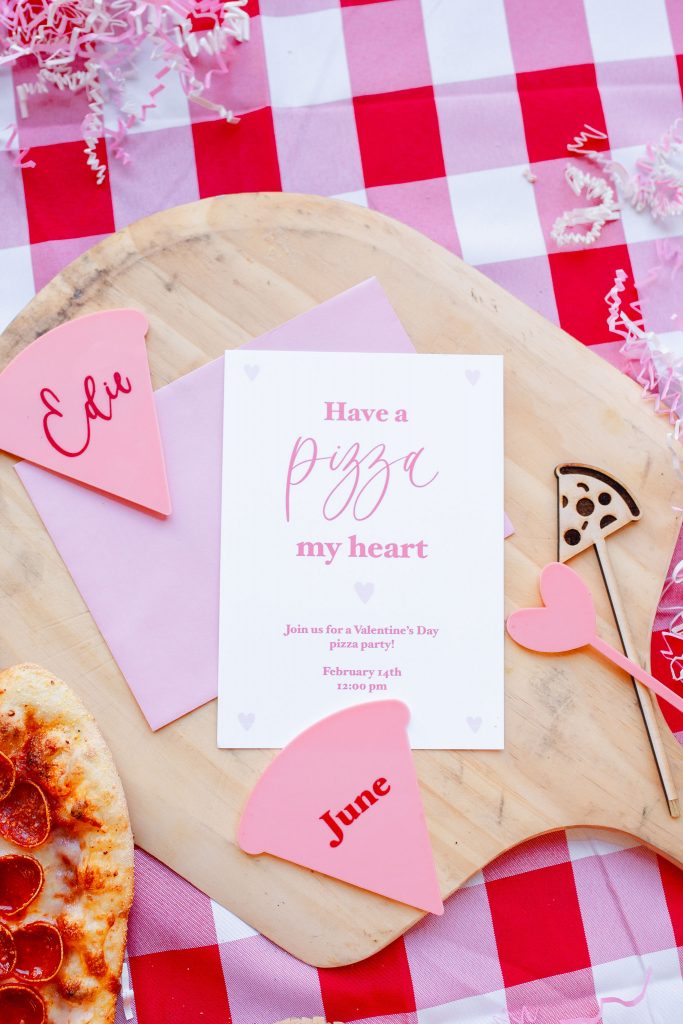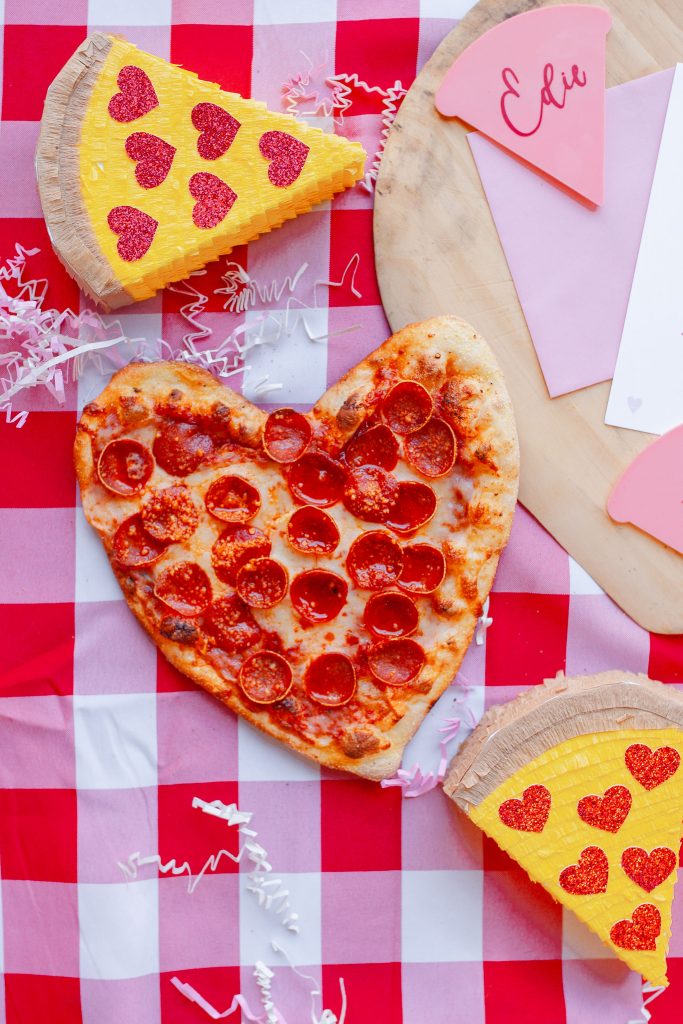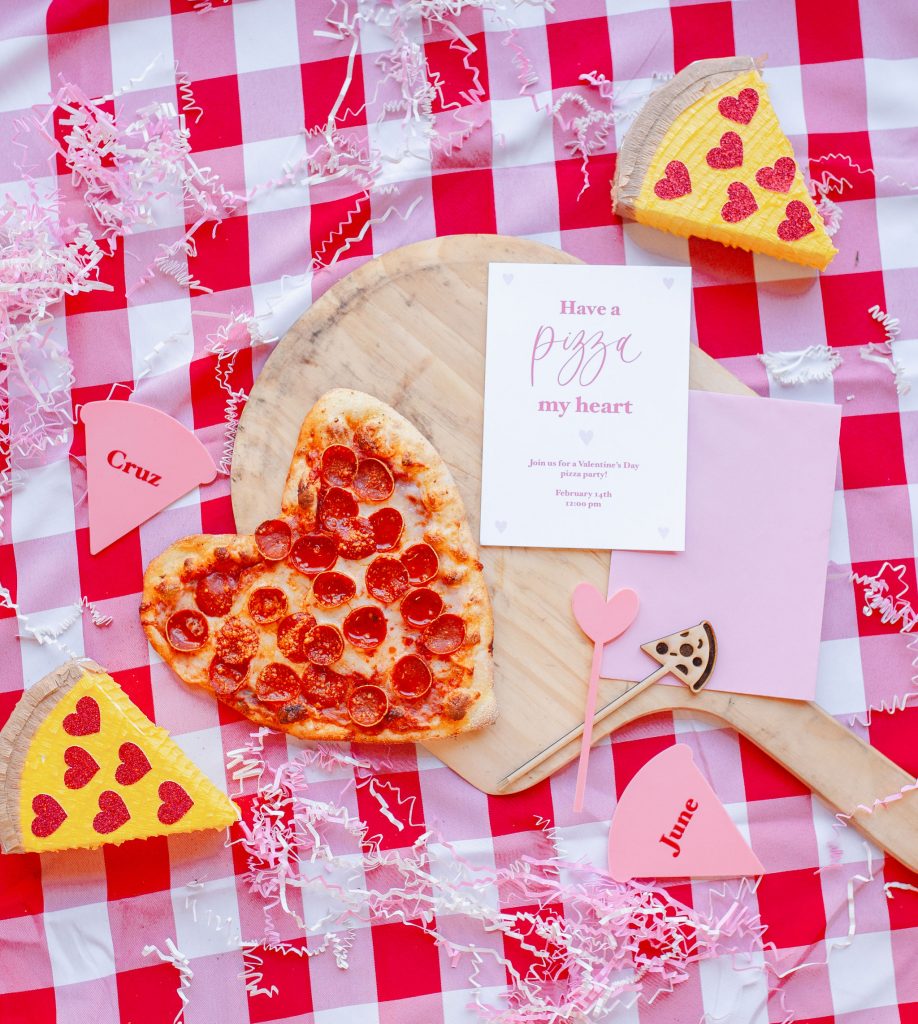 Time for our cute setup!! Well you know you can't go wrong with adorable balloons from The Pop Shop! We had classic pizza colors going on with that fun little tablecloth so we went off of that adding in some pink and yellow for the color scheme. Those adorable chairs are part of Sweet Salvage Rentals' new kid's collection! And the gorgeous flowers are by Not Just in Novels, no I didn't do fake carnations like the normal pizza joints, ha!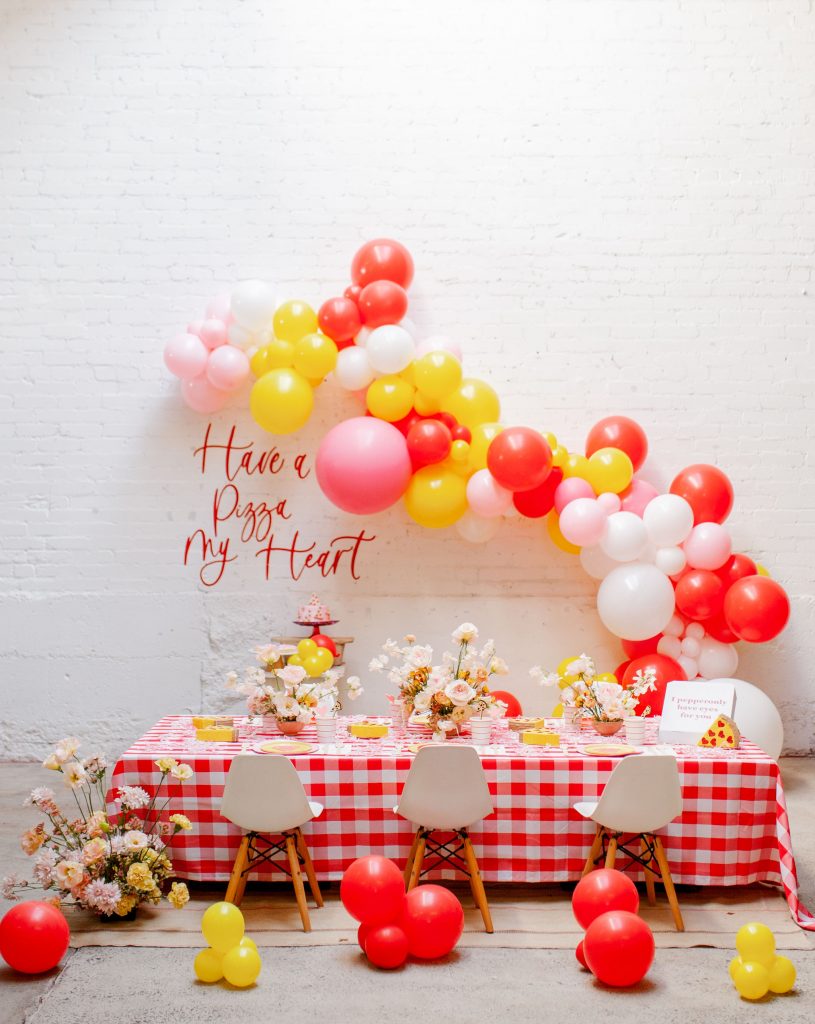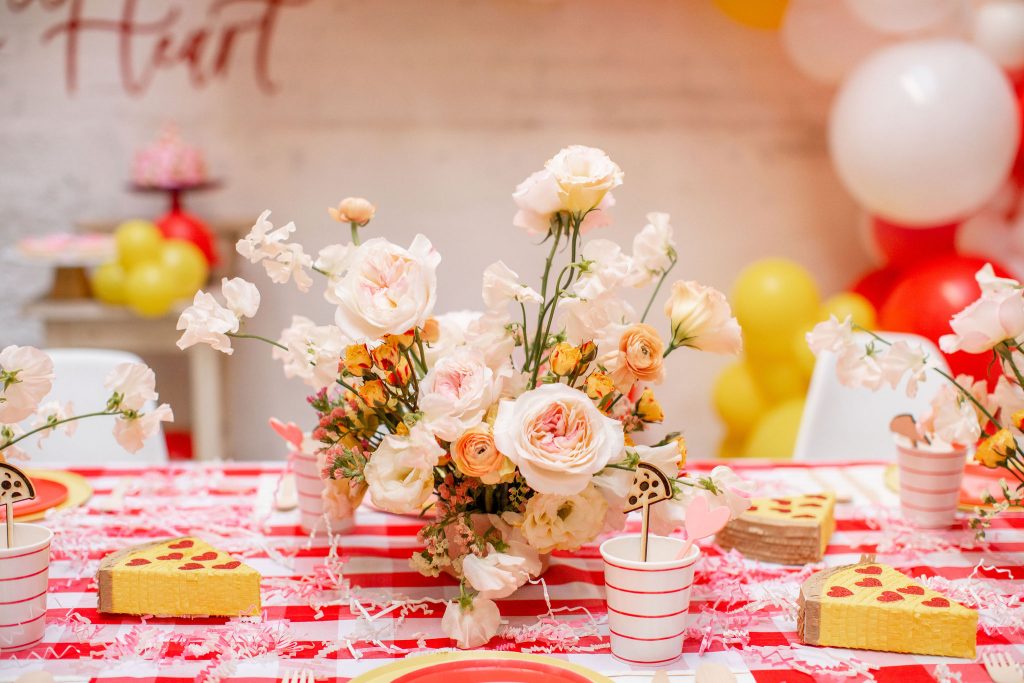 As you know, I'm all about the puns! This one was fun to get creative with!! Thank you to Proper Letter who dealt with all of my silly ideas… I pepper only have eyes for you on the cutest little pizza box! And all the cute drink stirrers and place cards, I'm obsessed!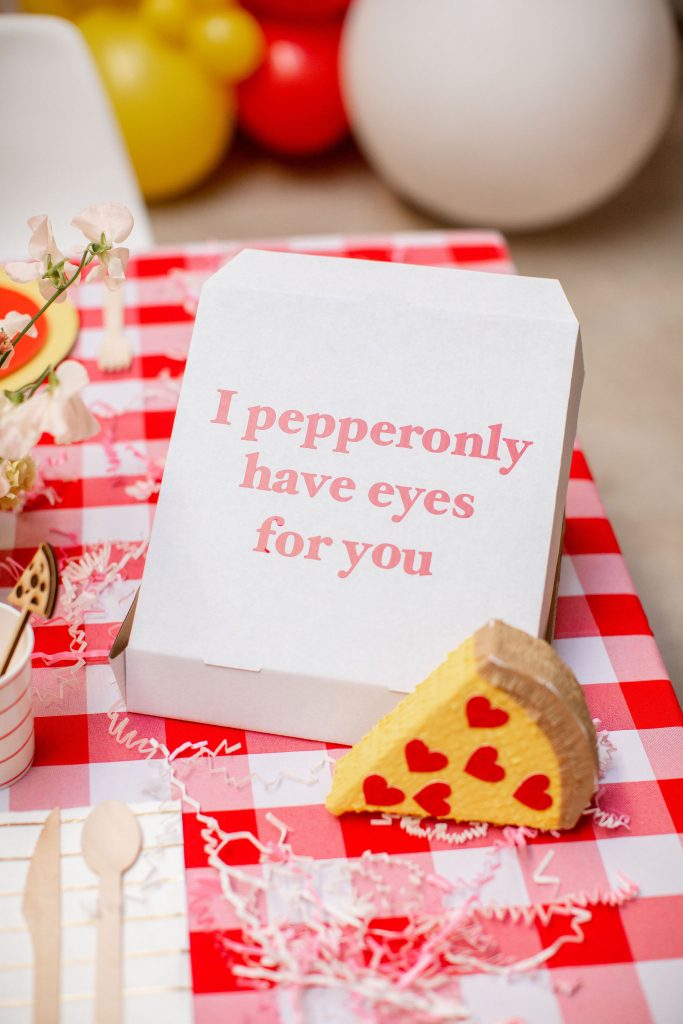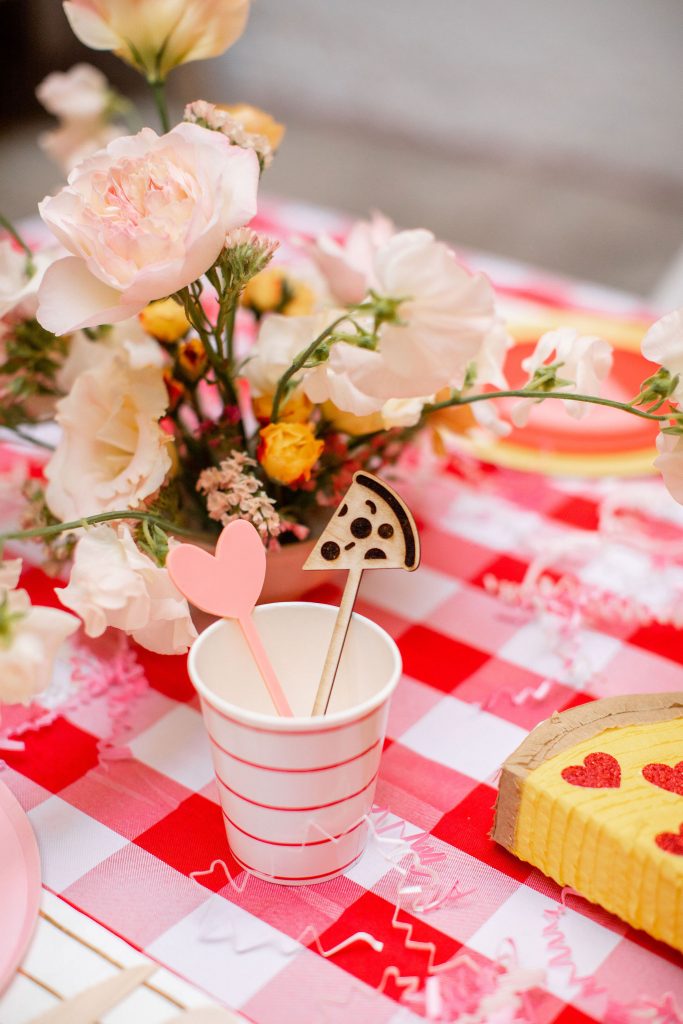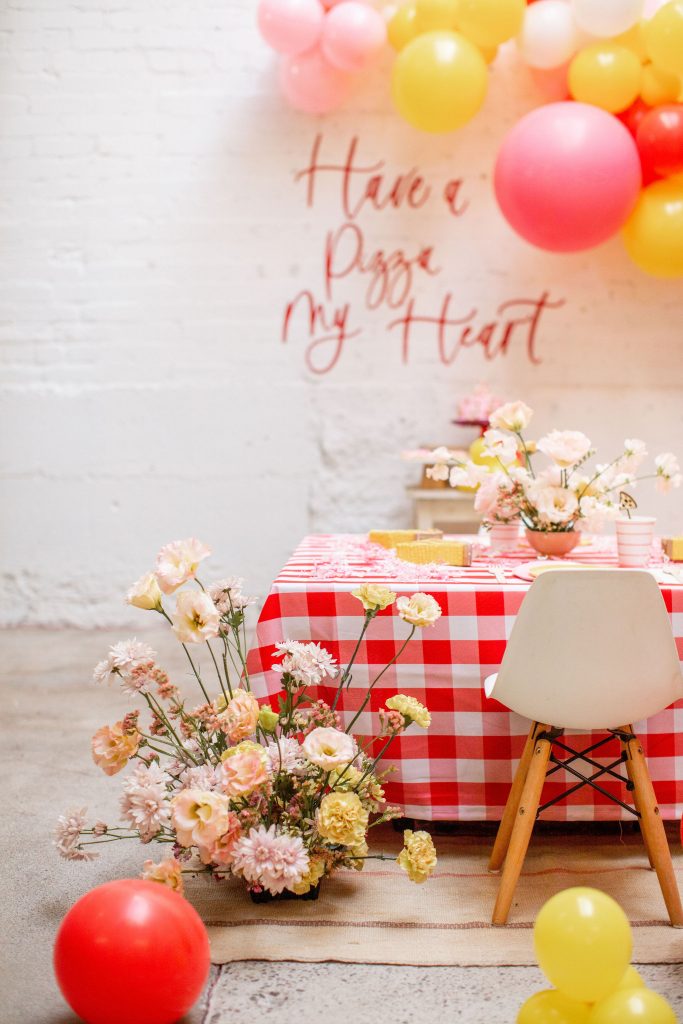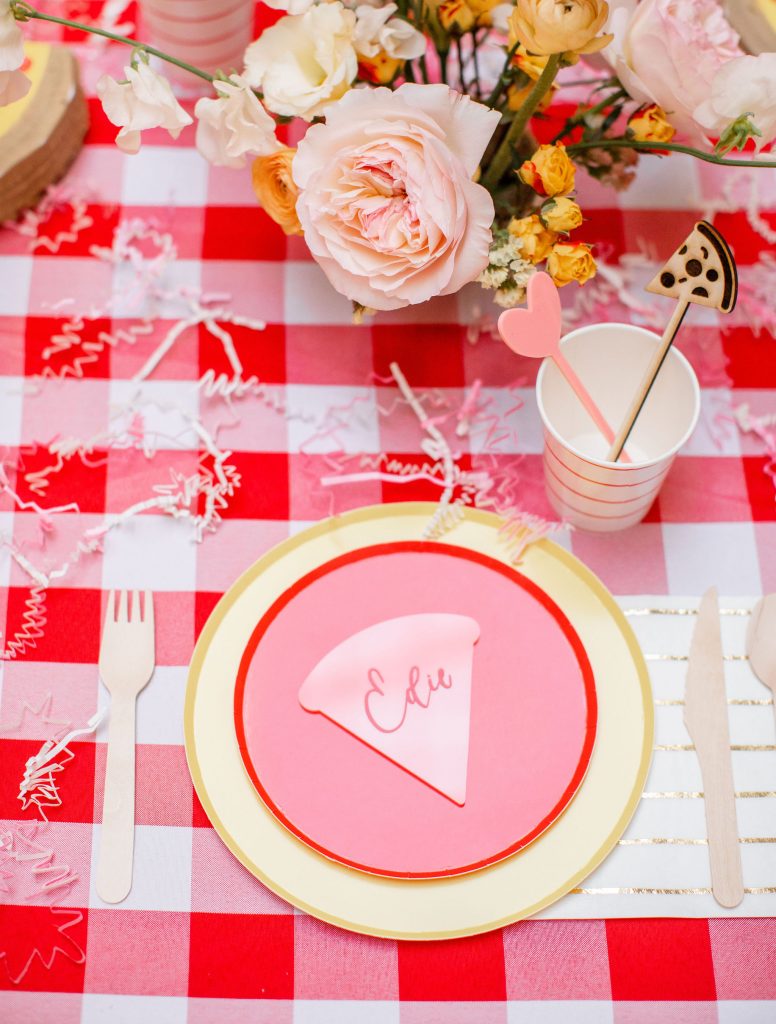 There are those cute Lula Flora mini pizza piñatas again! If you are going to host a pizza party you definitely need these! We love using her adorable piñatas as part of our table decor.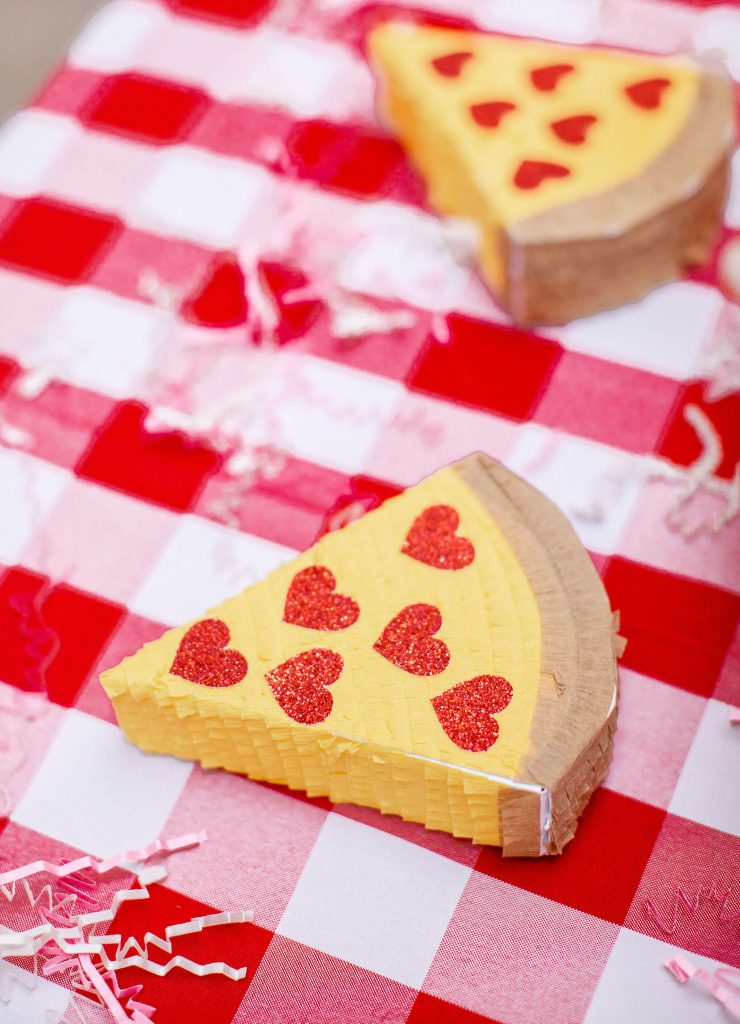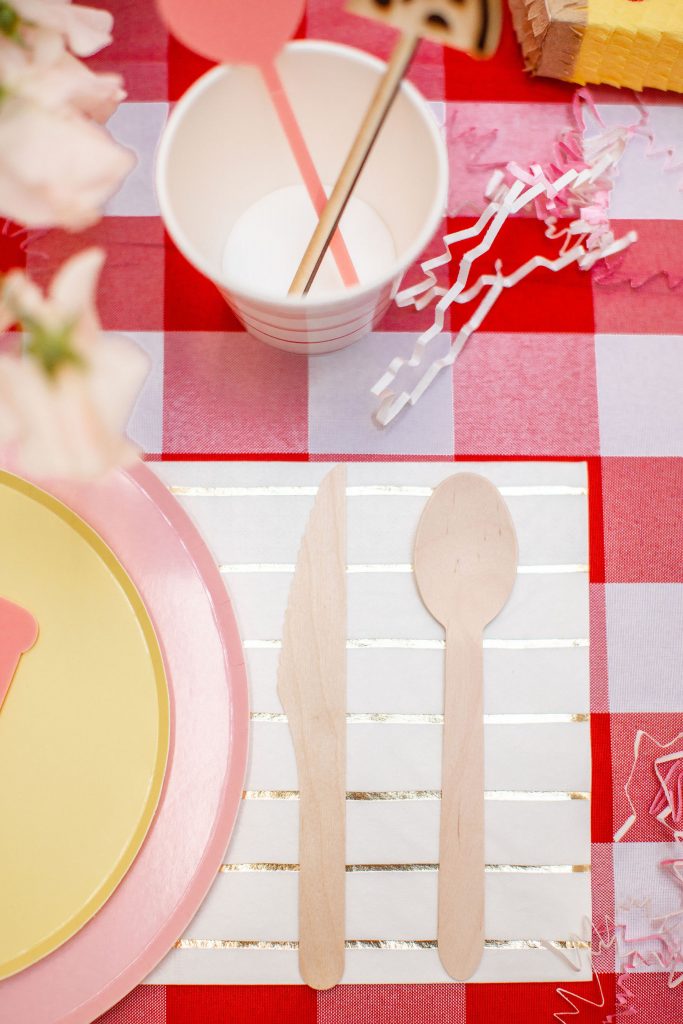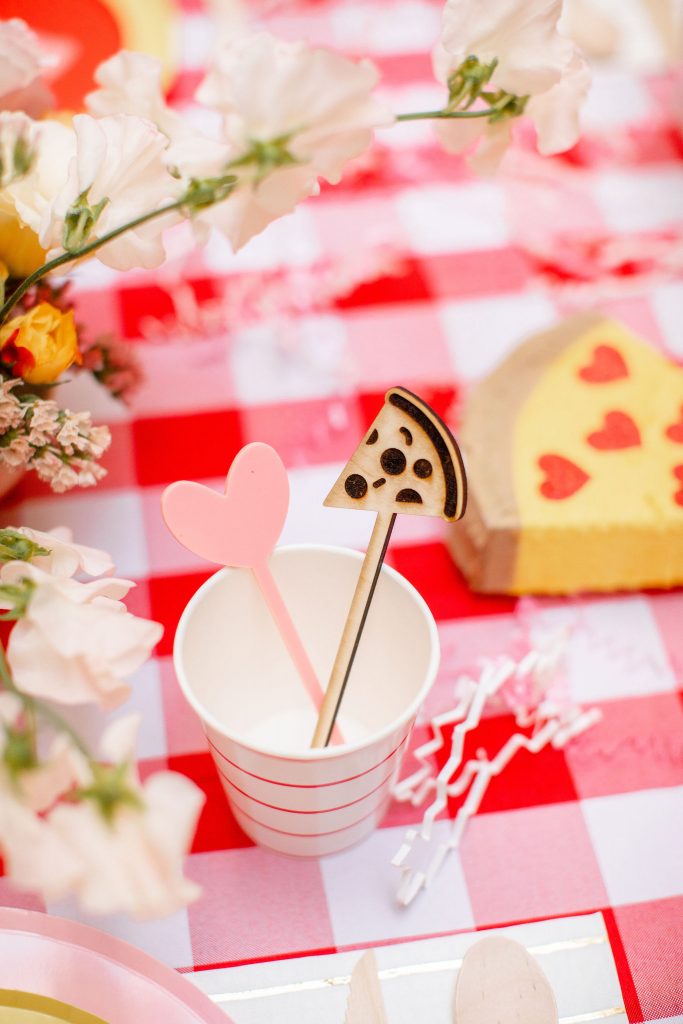 For the tabletop, I turned to my two favorites – Oh Happy Day Party Shop and Daydream Society! I like using simple and modern pieces like these plates or napkins, but mixing them up with colors. It's always good to have a few of these pieces on hand for last-minute gatherings, their classic styles never get old!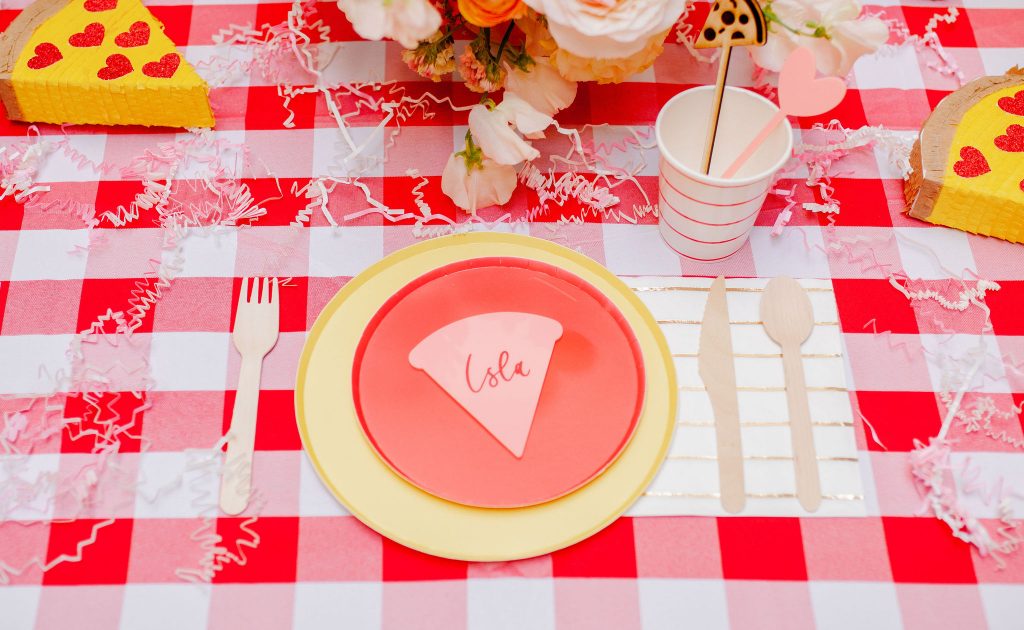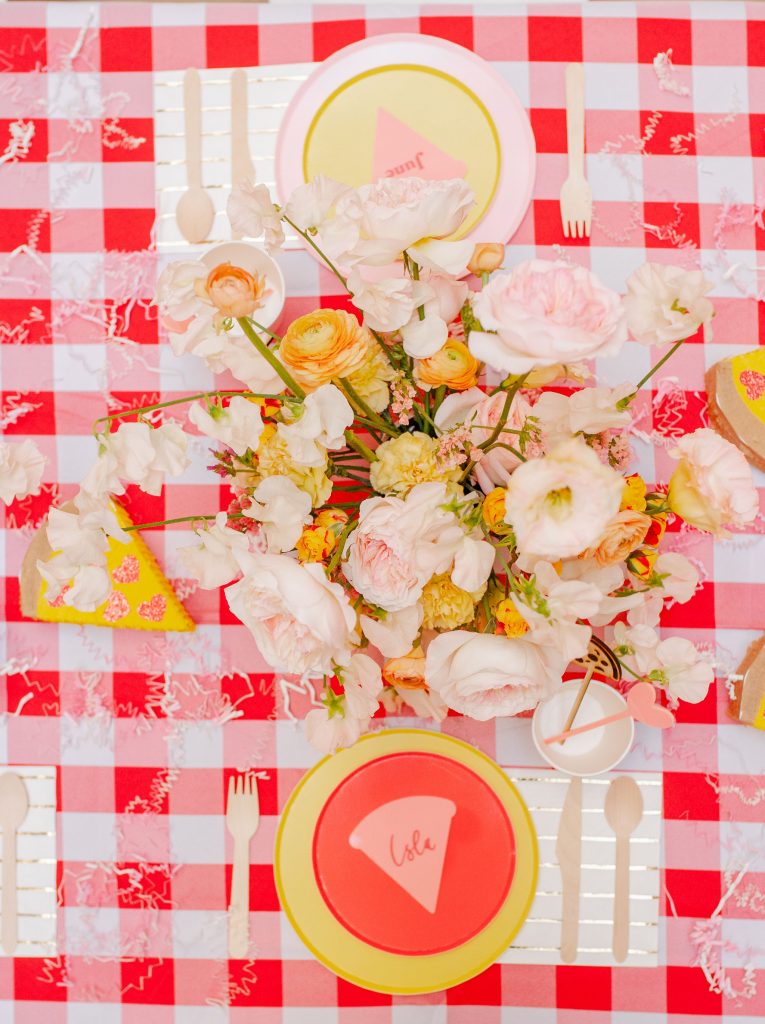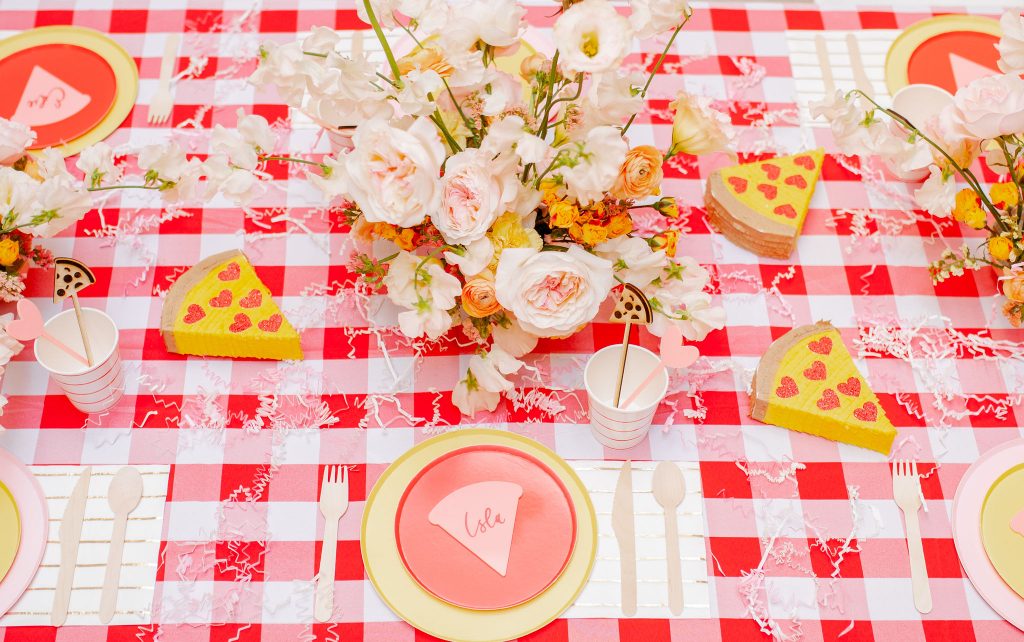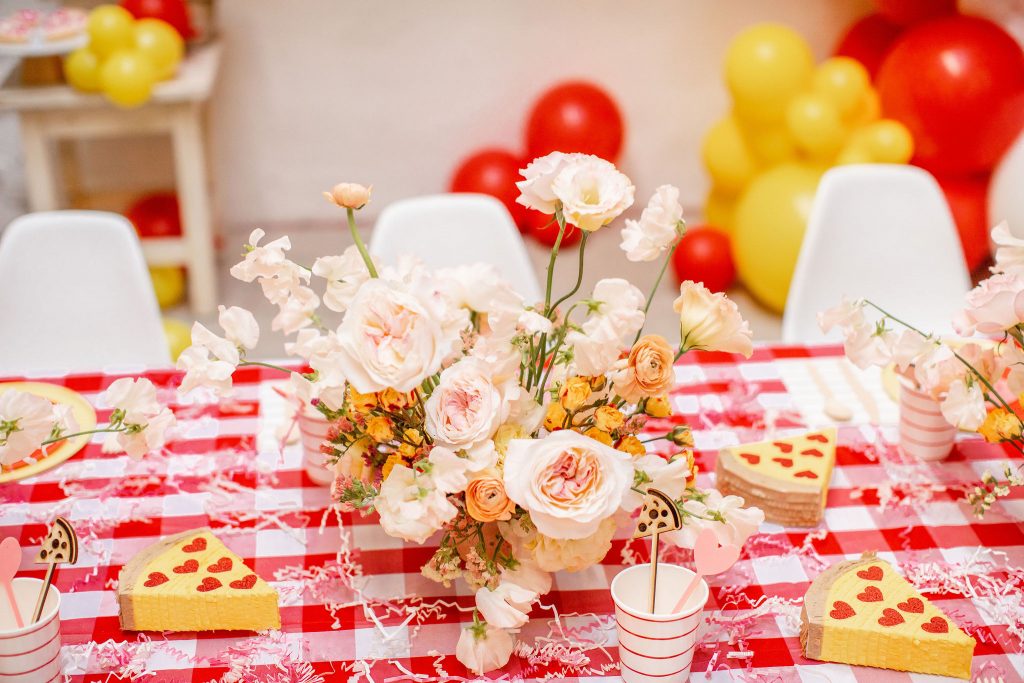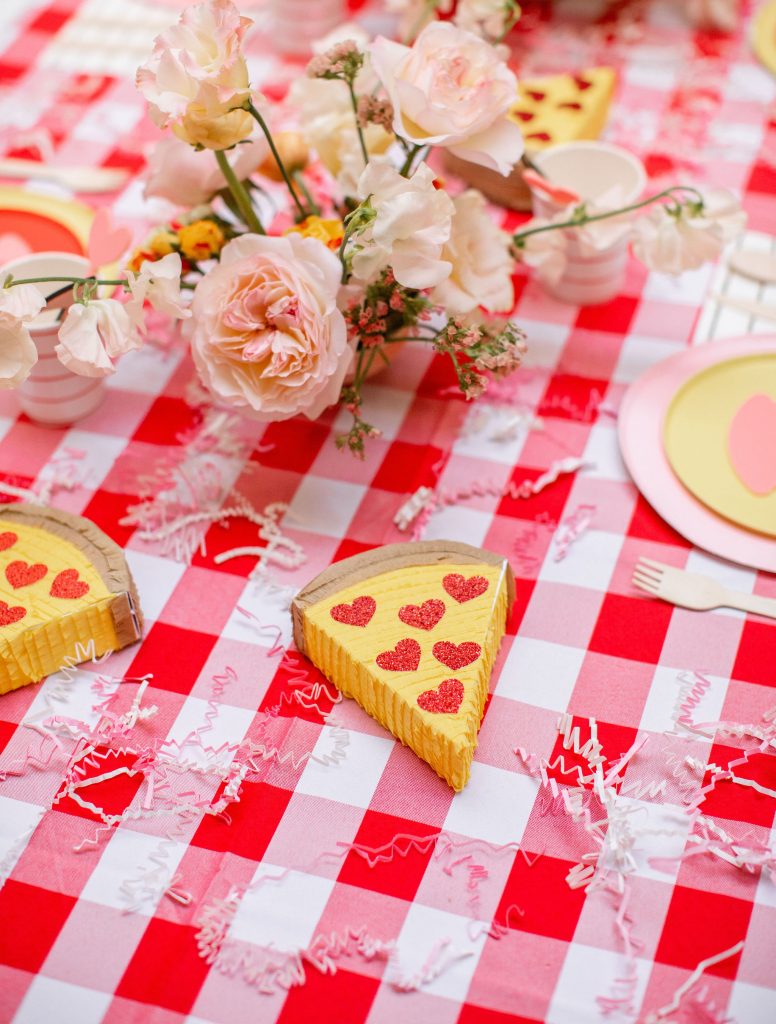 If you're going to throw a Valentine's Day pizza party you better have heart-shaped pizza! And it better be from Sgt Pepperonis! We love this pizza, they have the best pepperoni, and the fact that they do heart-shaped just makes them even more loved!!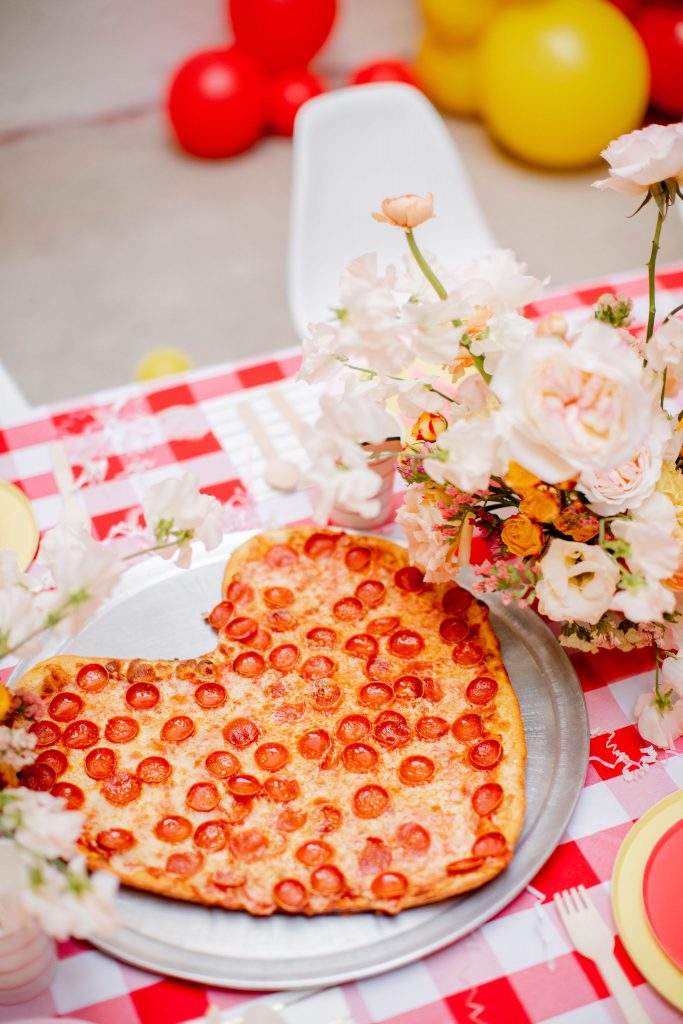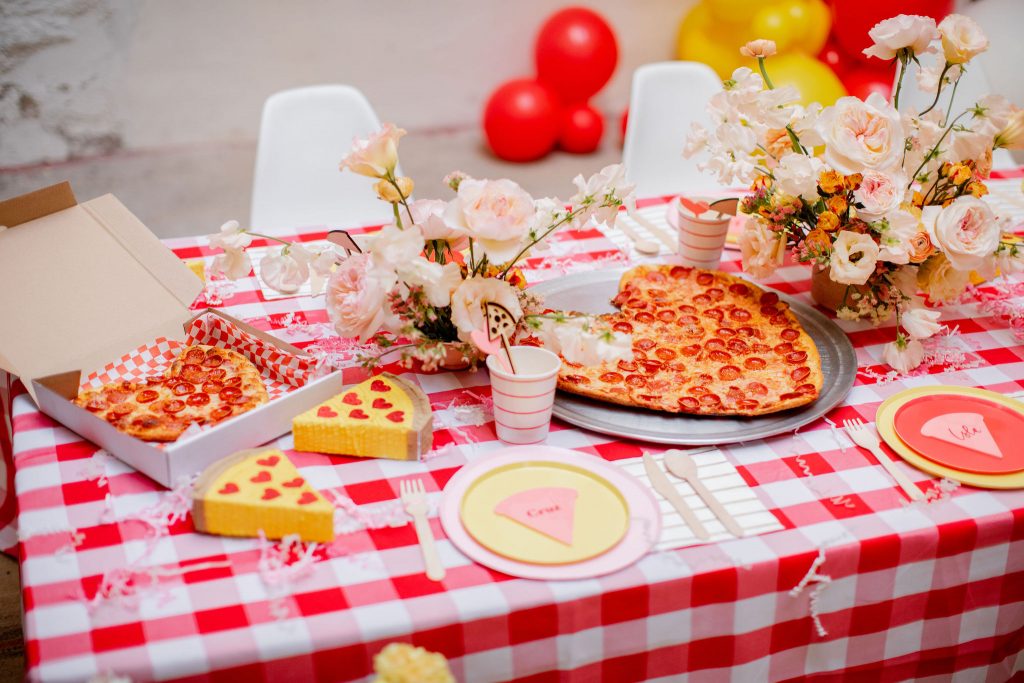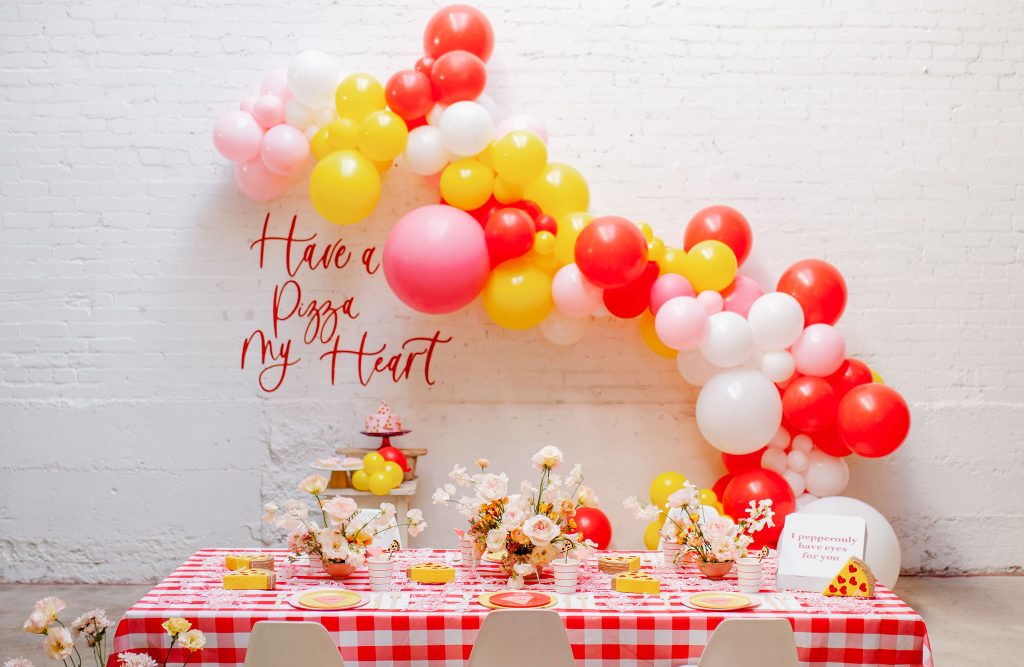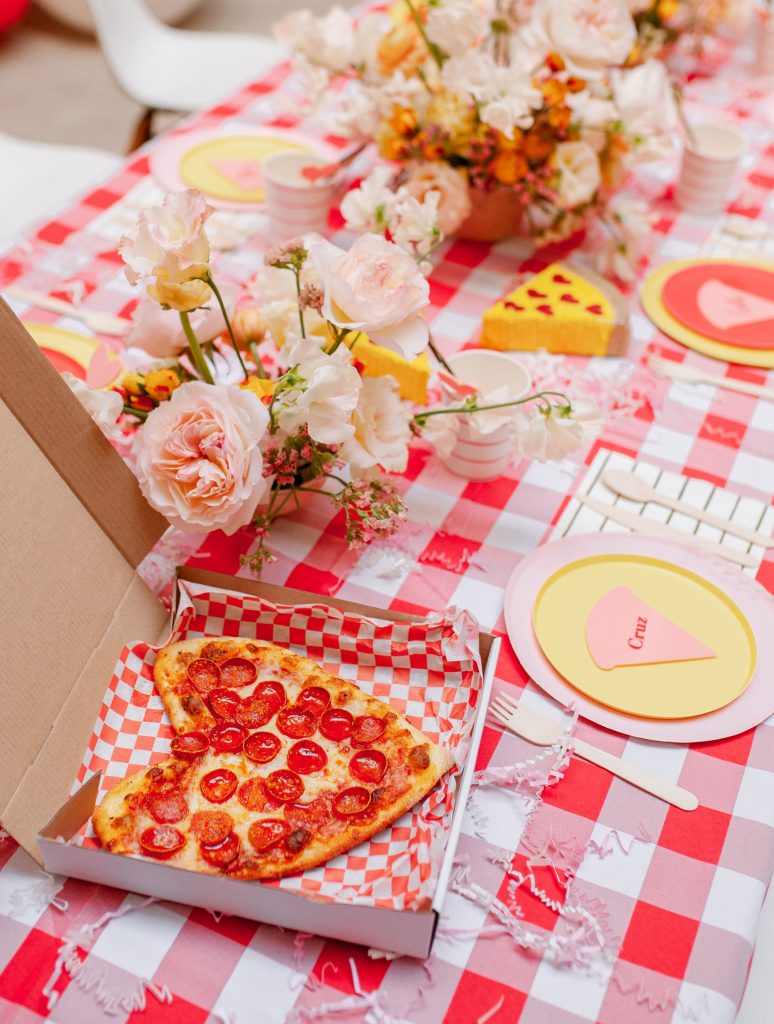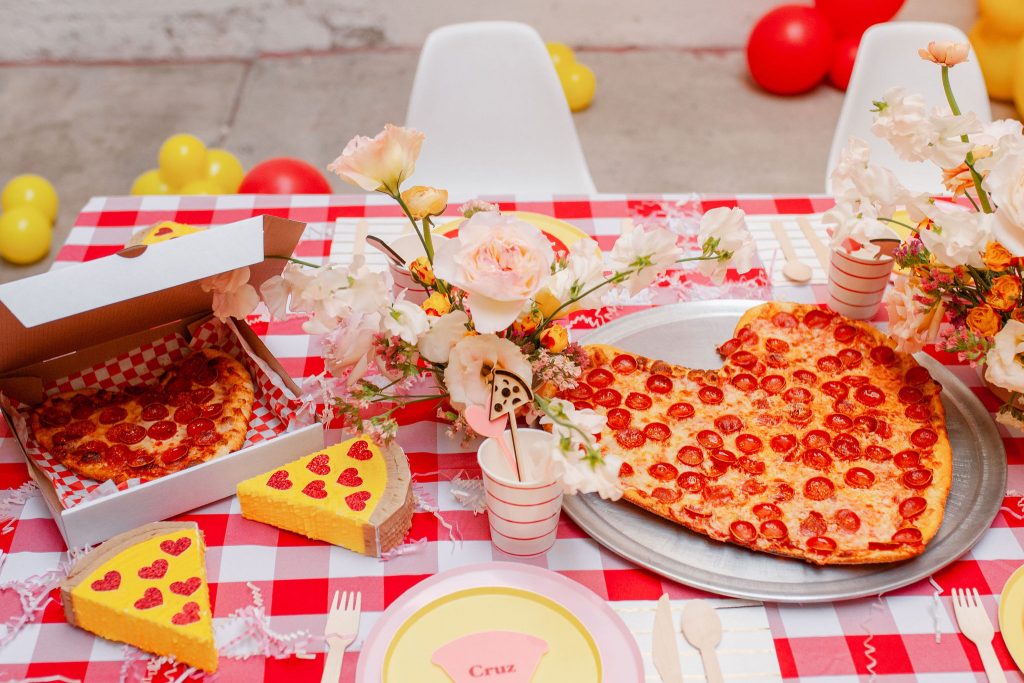 Isn't this such a fun set up?! I love everything about it! And you can easily recreate this at home. I especially love the balloons by The Pop Shop and the loose ones on the floor. It looks like a pizza party!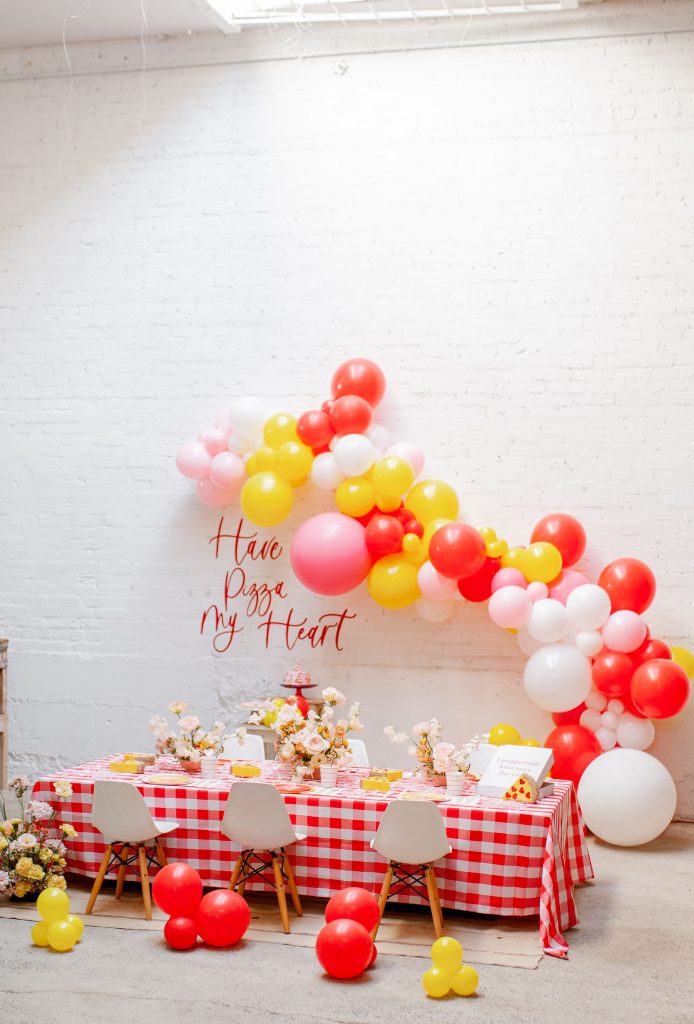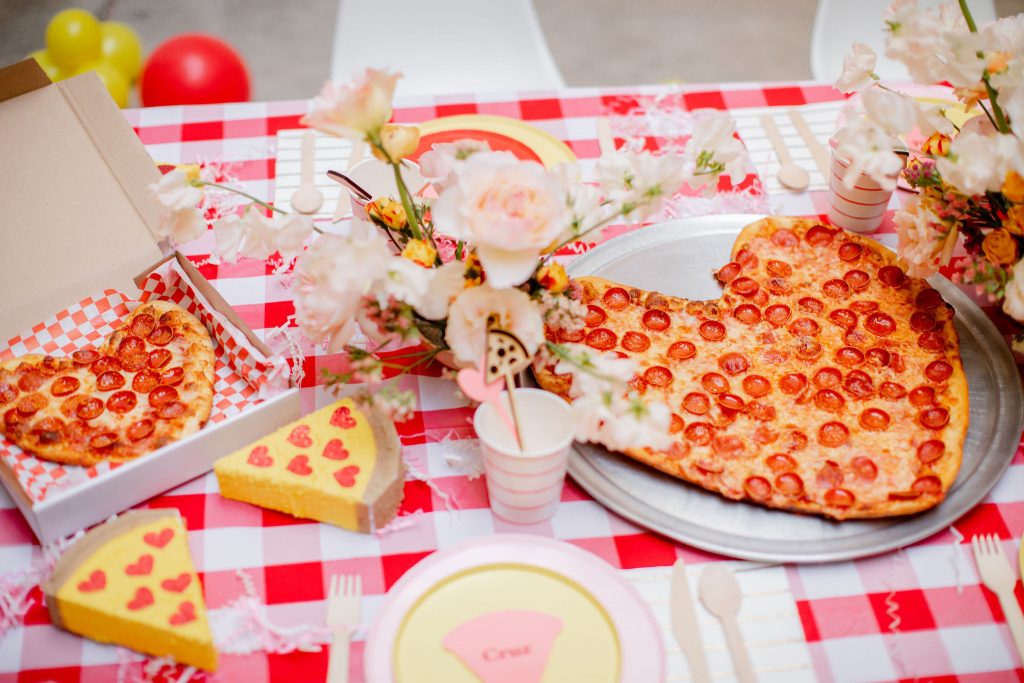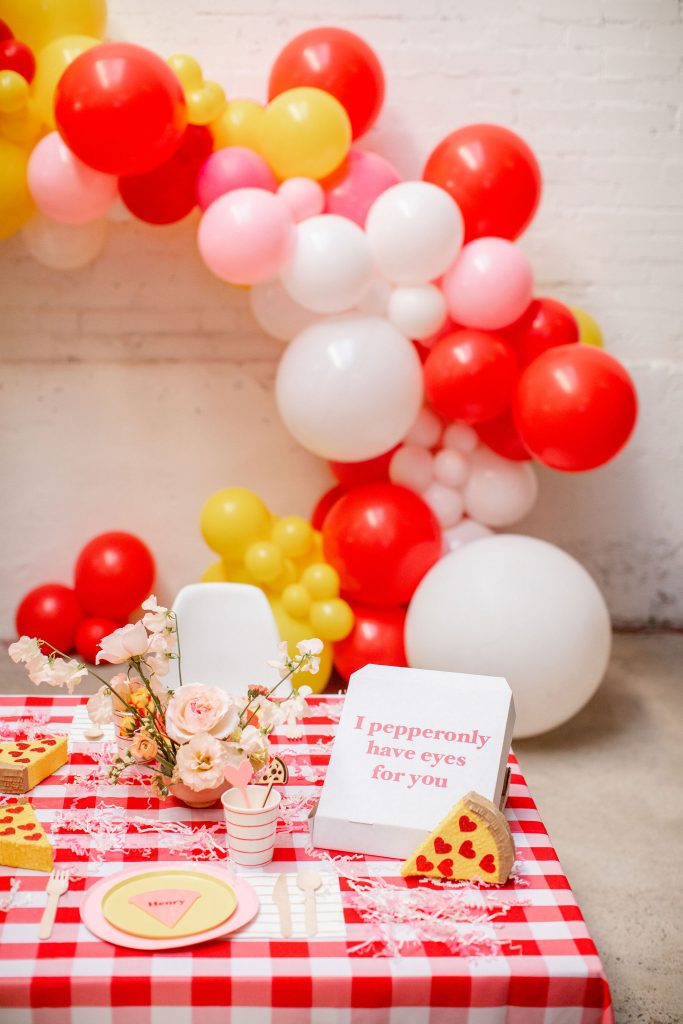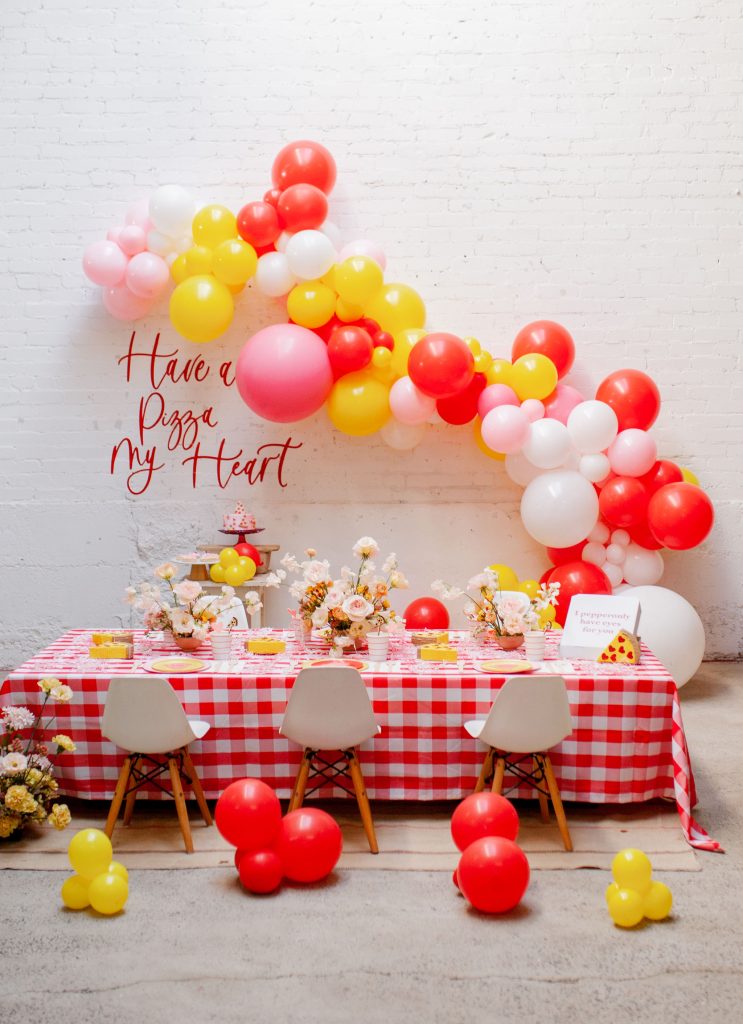 Adding in our cute kiddos!! This is mine and Leah's bunch! Edie, Court, Isla, Henry, & Cruz!! They are getting so big! We dressed them all in Chaser Kids, I love all of their adorable and soft tees. There are some really cute ones for Valentine's Day too!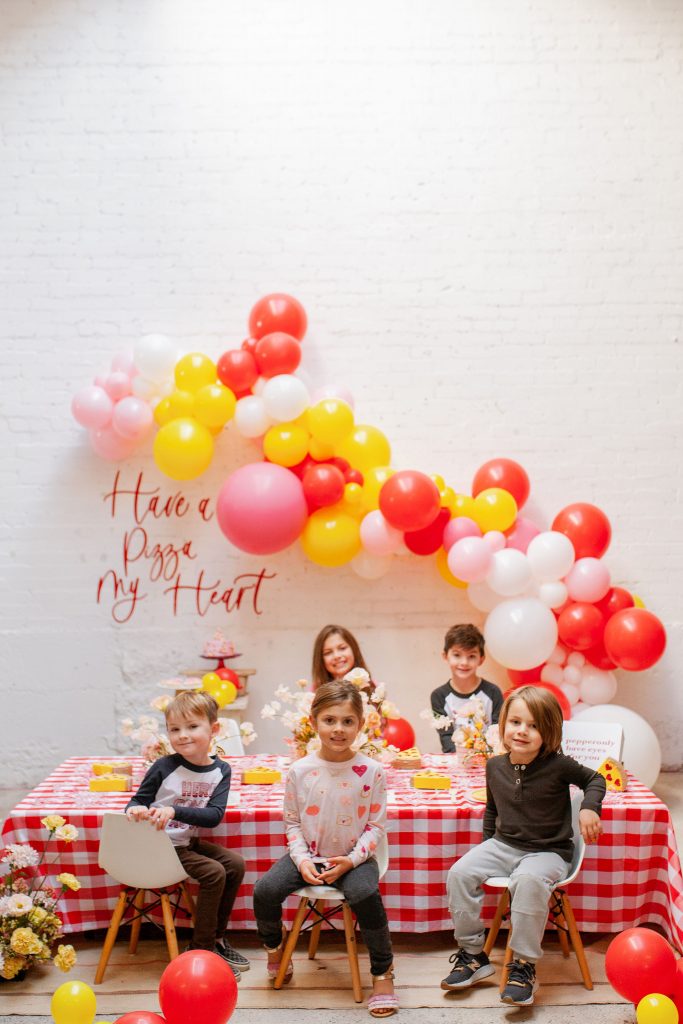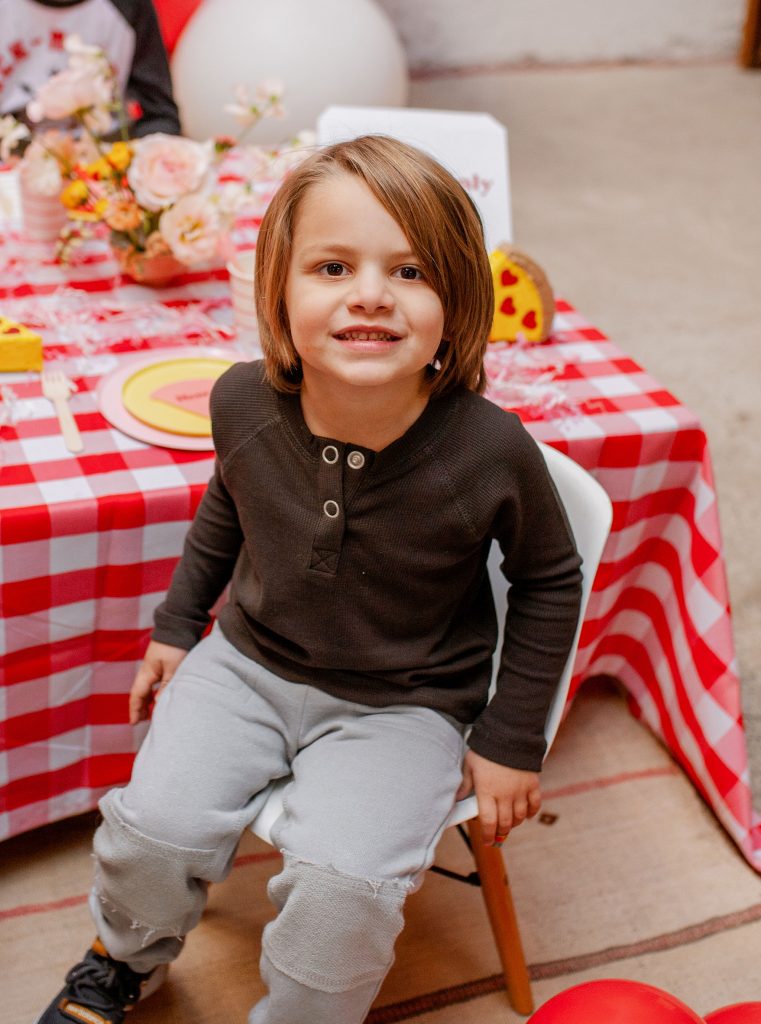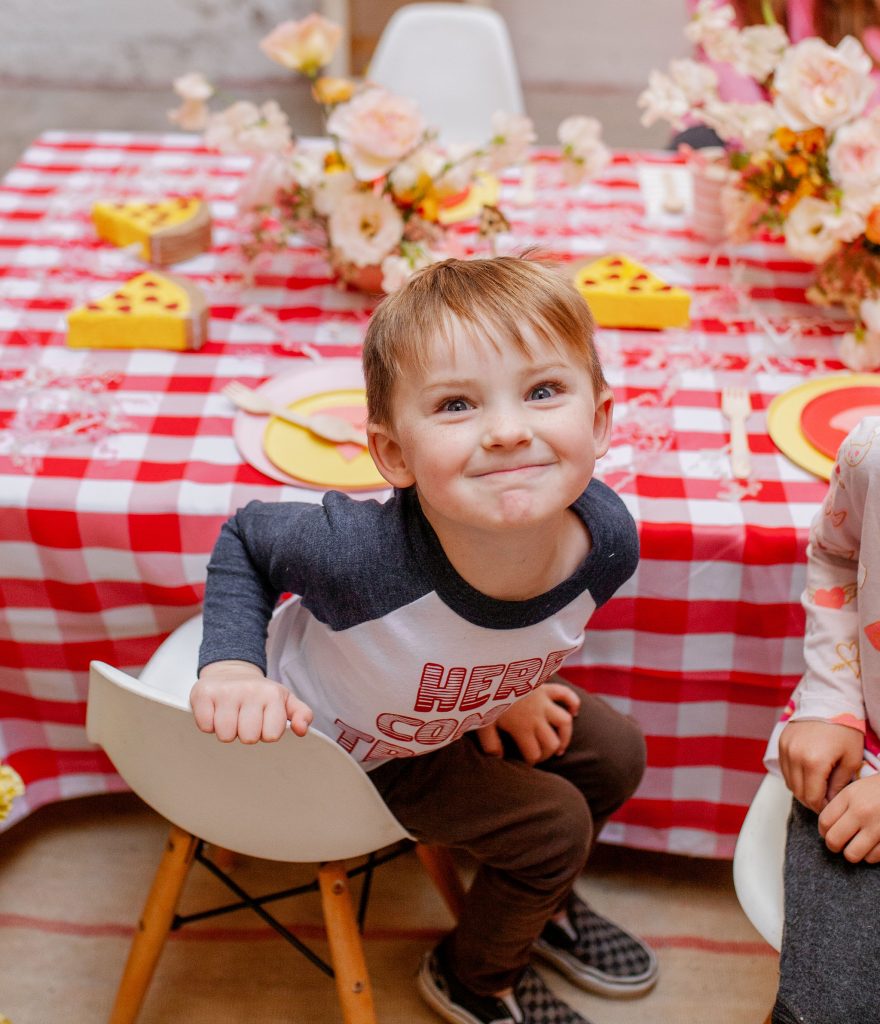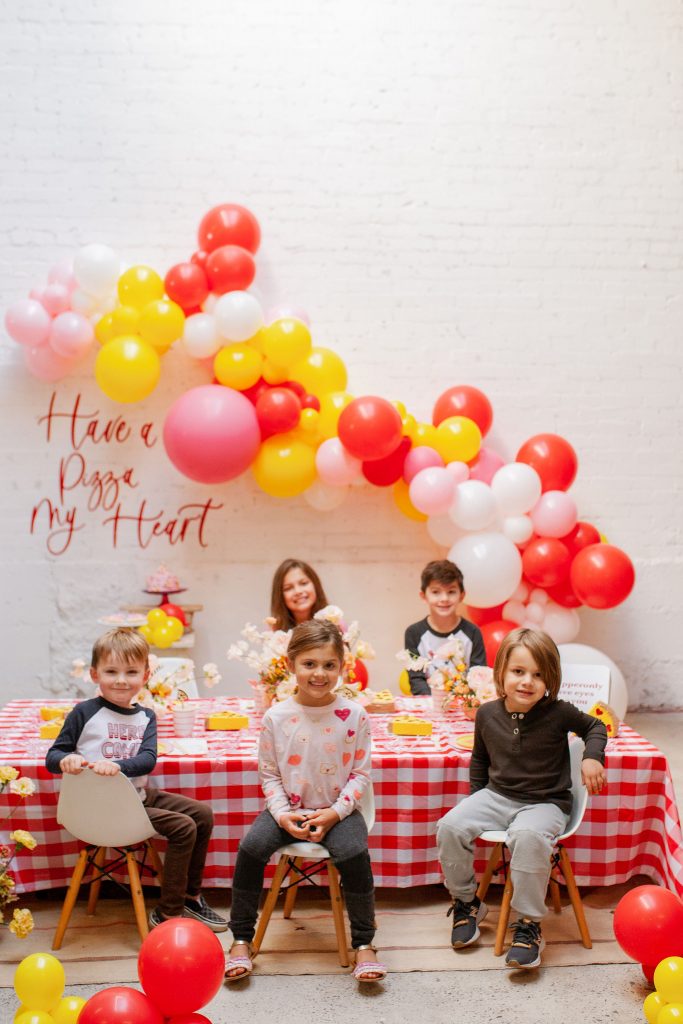 Cheers! Now give me the real pizza mom!!!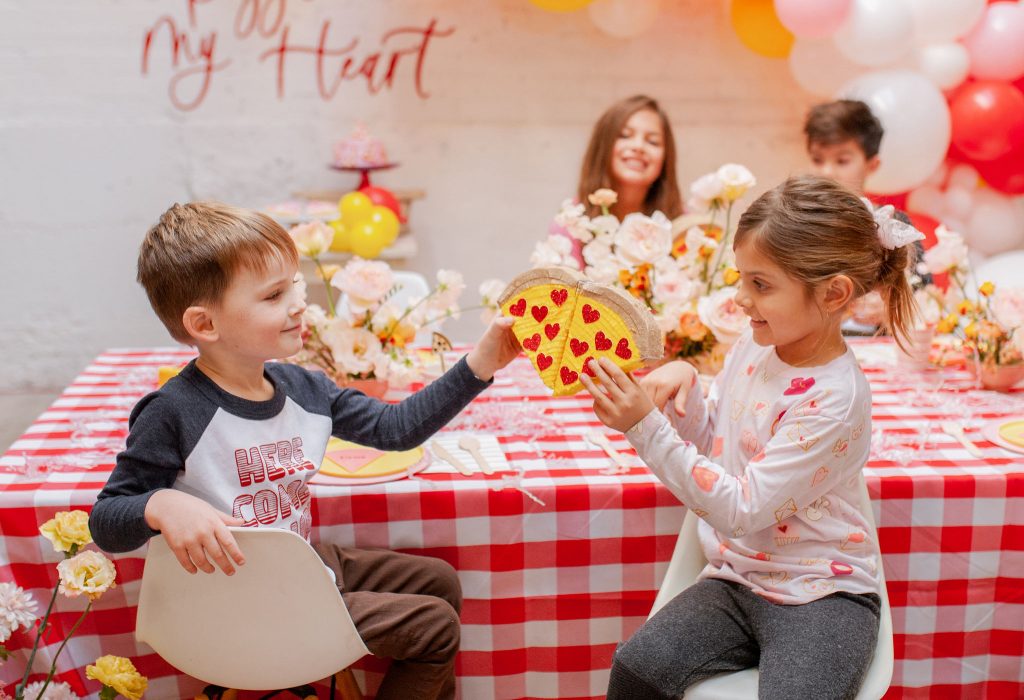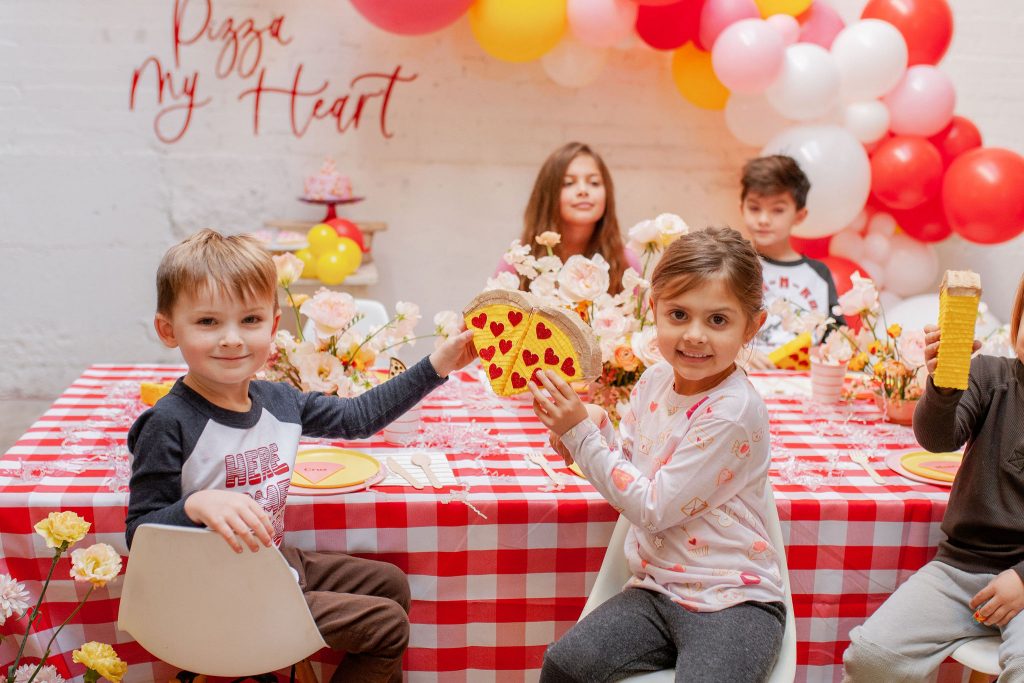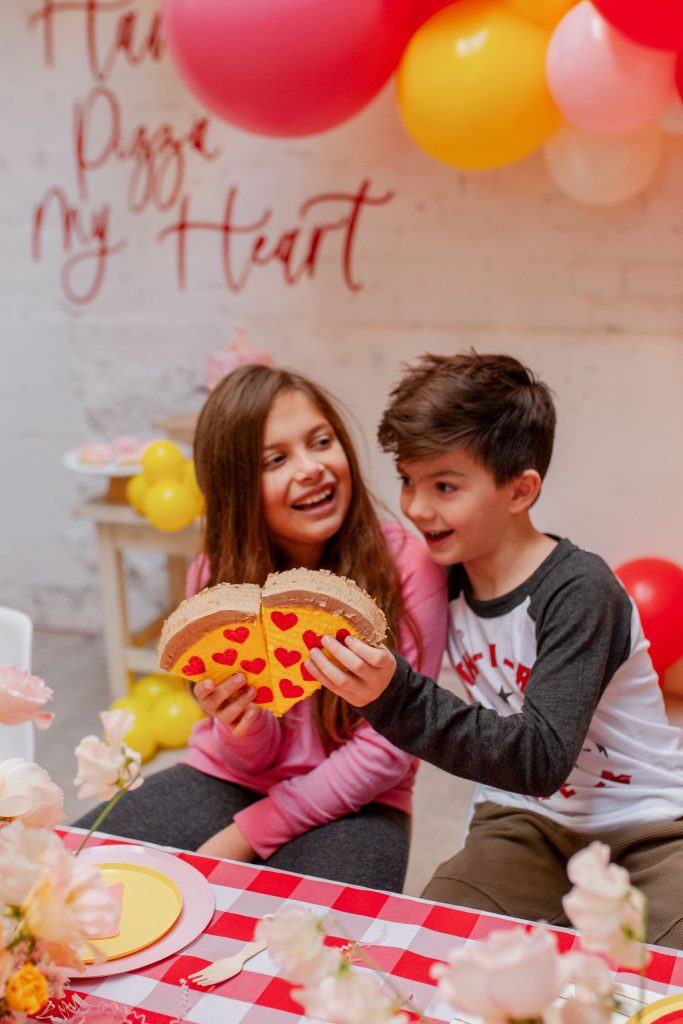 How many kisses can these two steal from Isla?! Trouble makers!!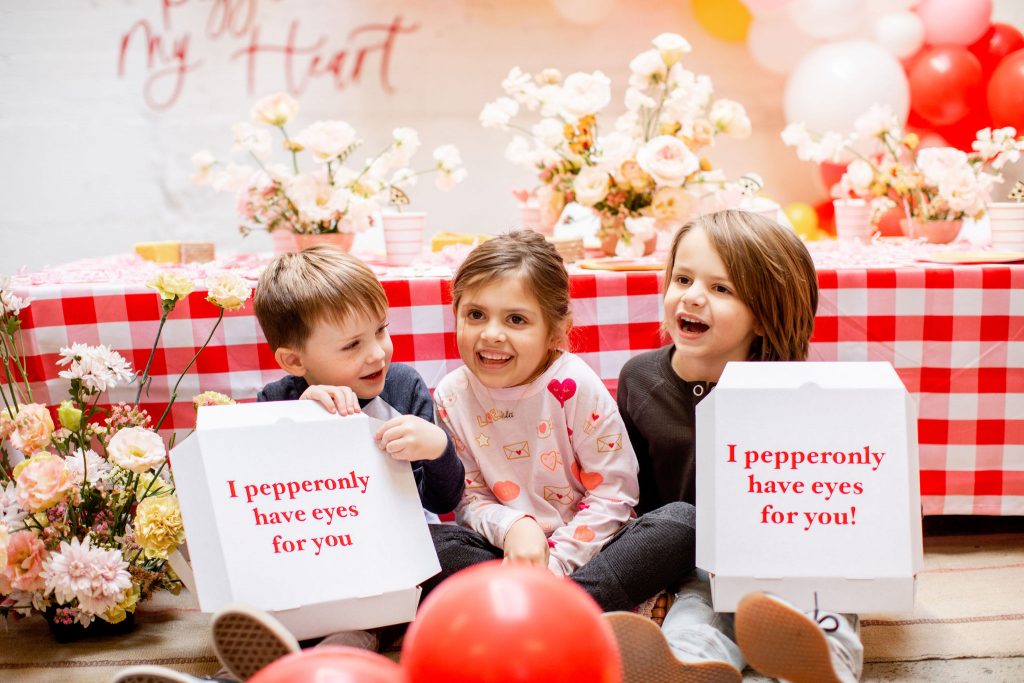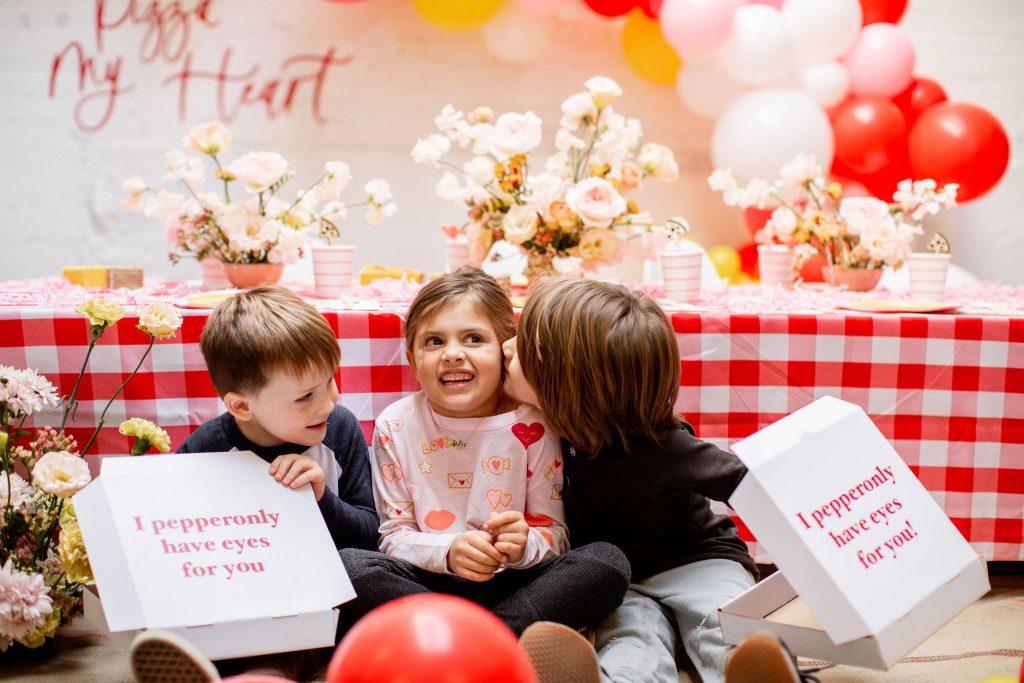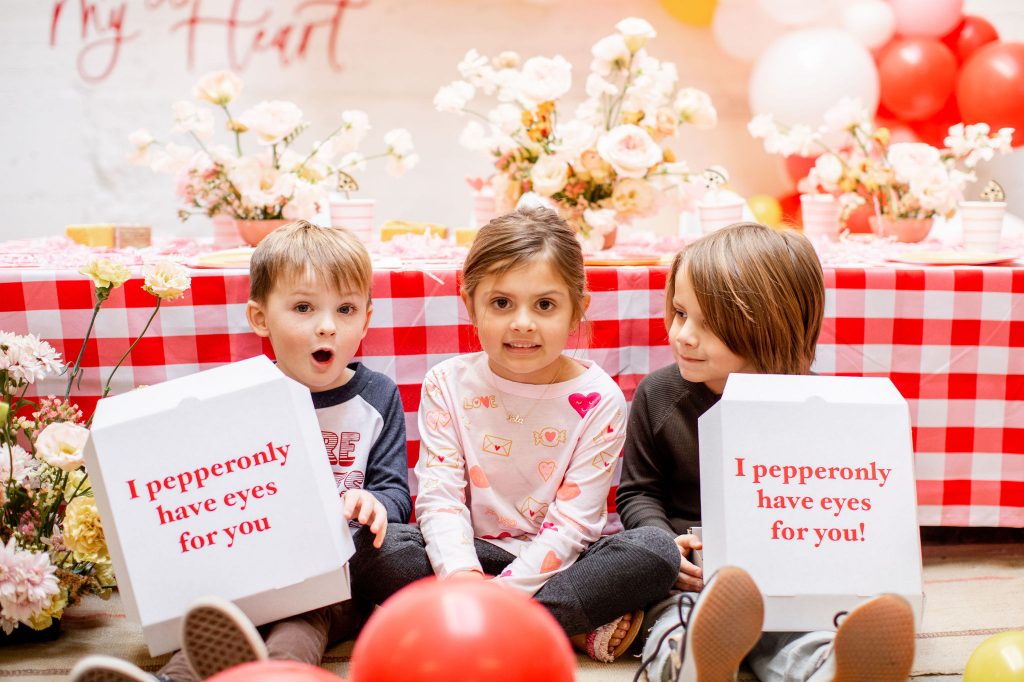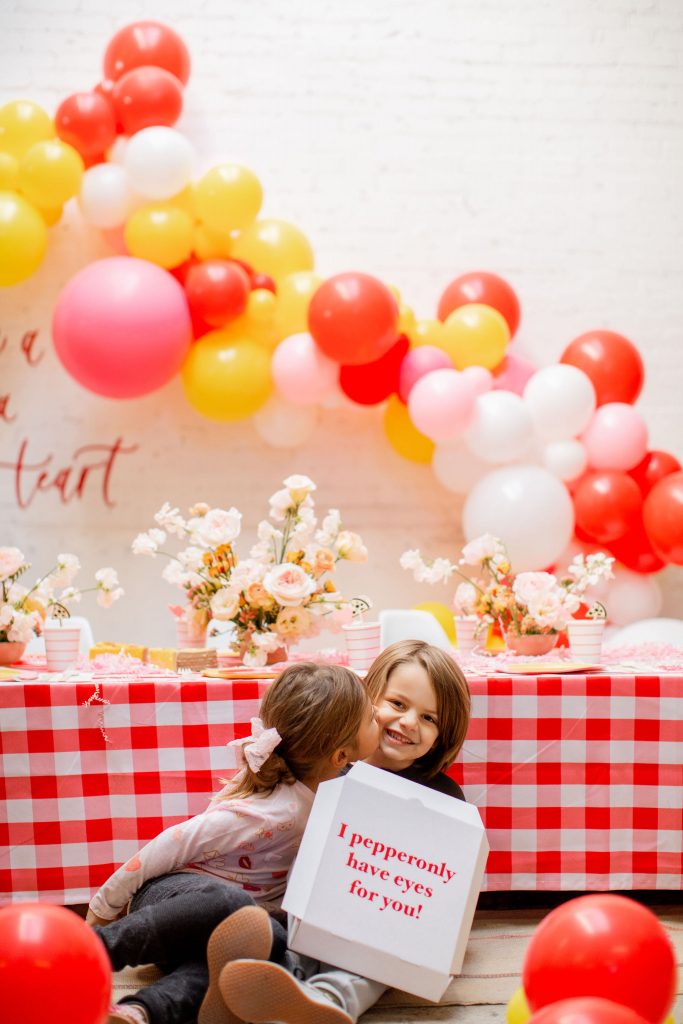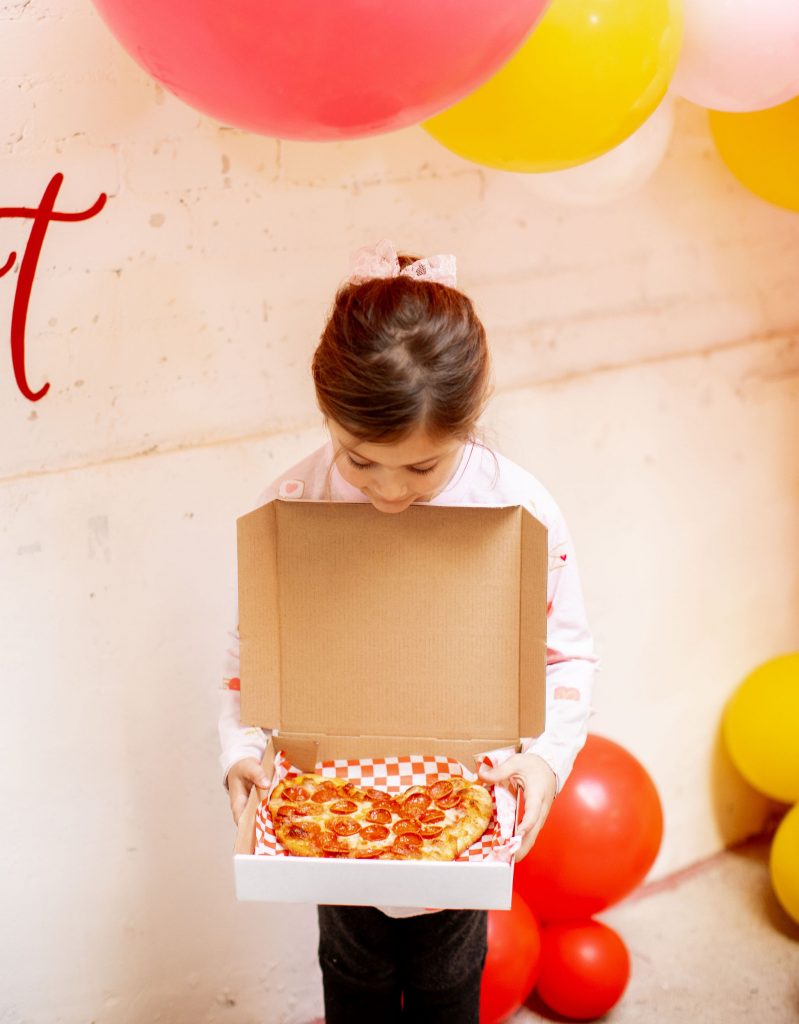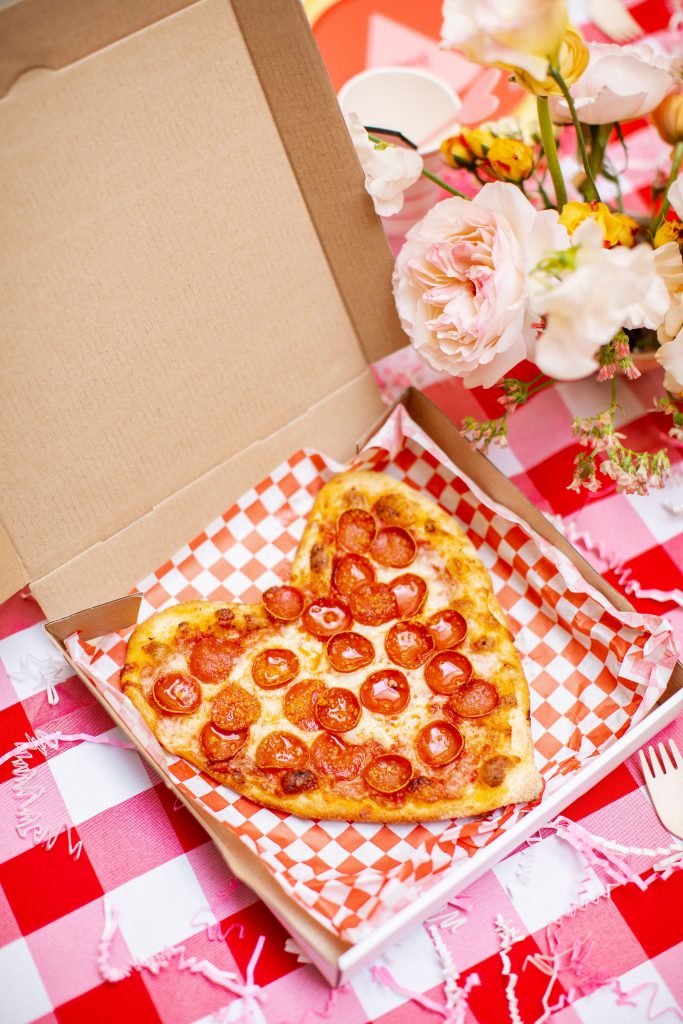 Hey Edie, every pizza Court loves every pizza you! These two are so cute together, I love their friendship!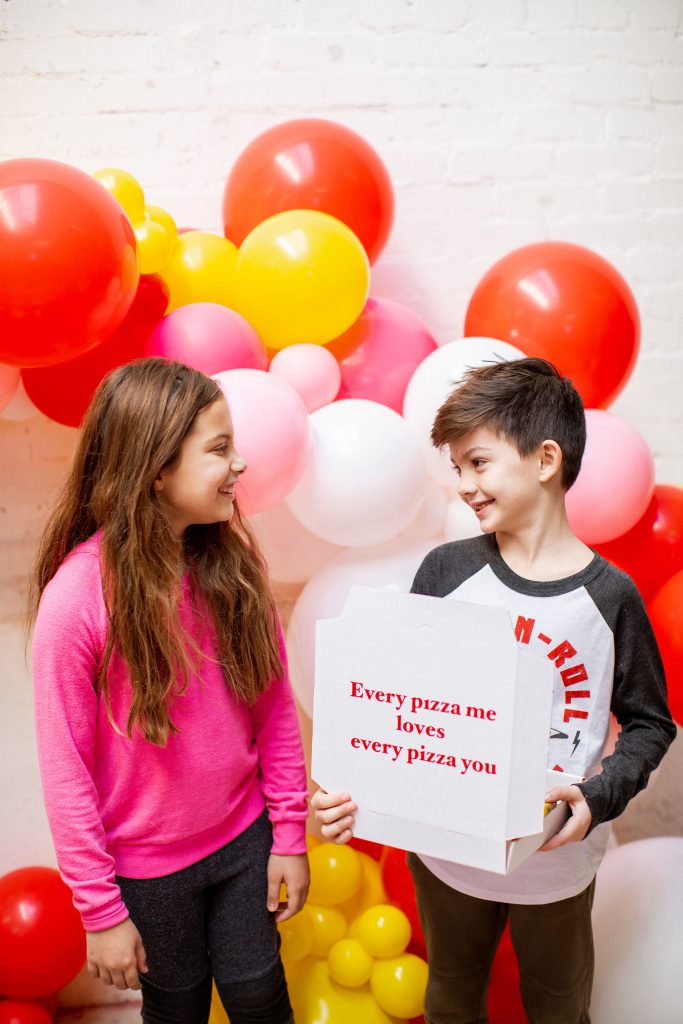 The boys!!! They are adorable!!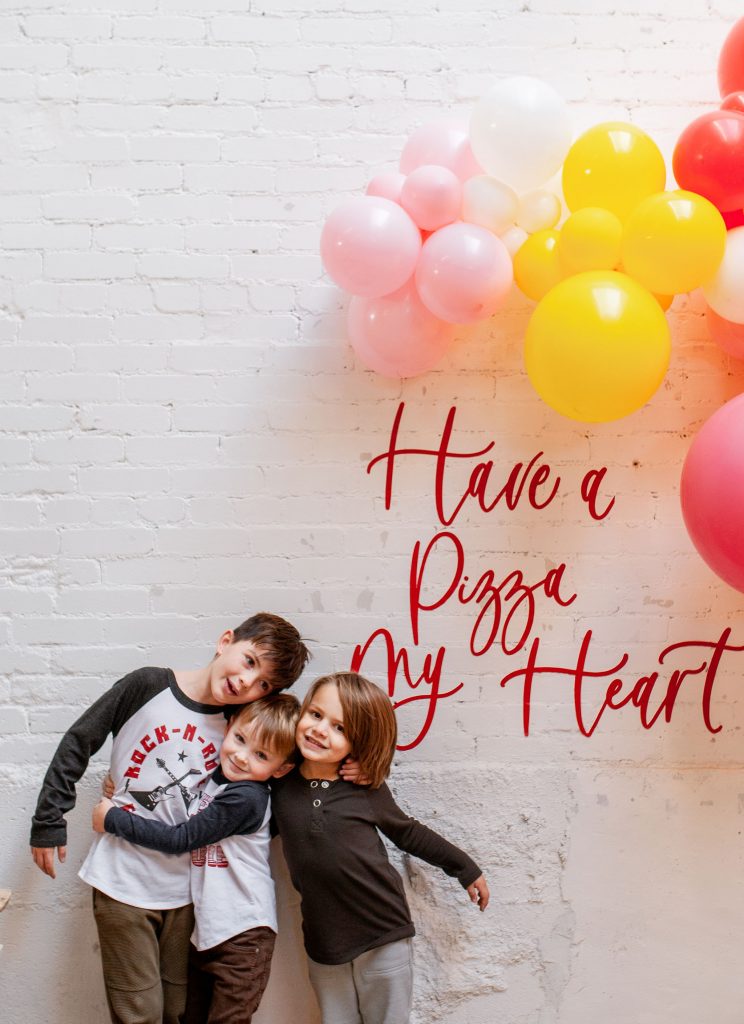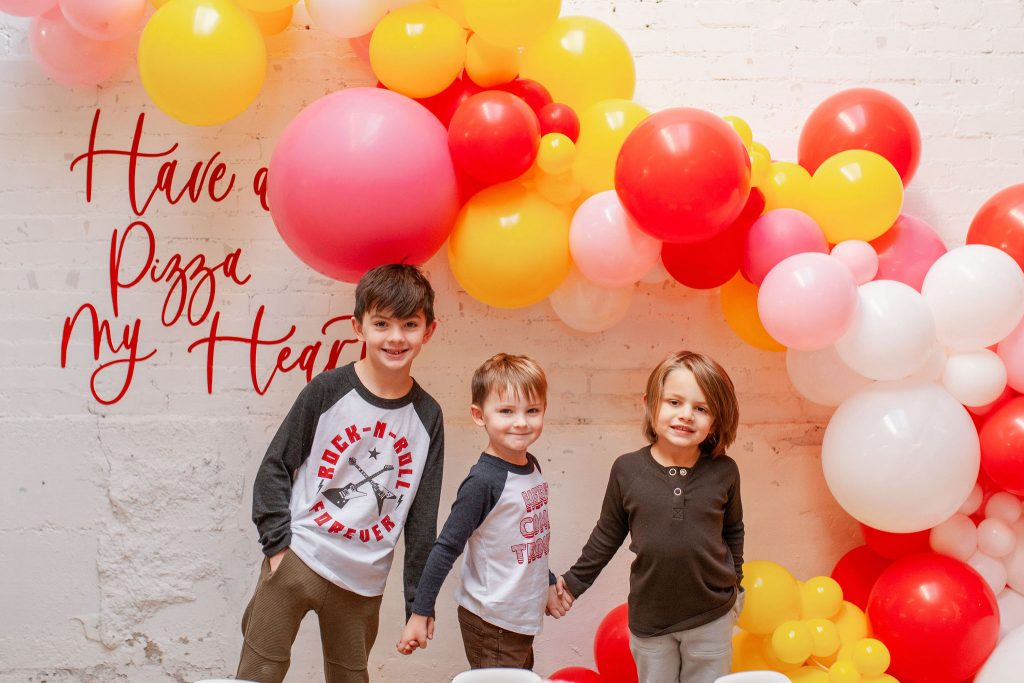 Look mom!!! A pizza all for me!!!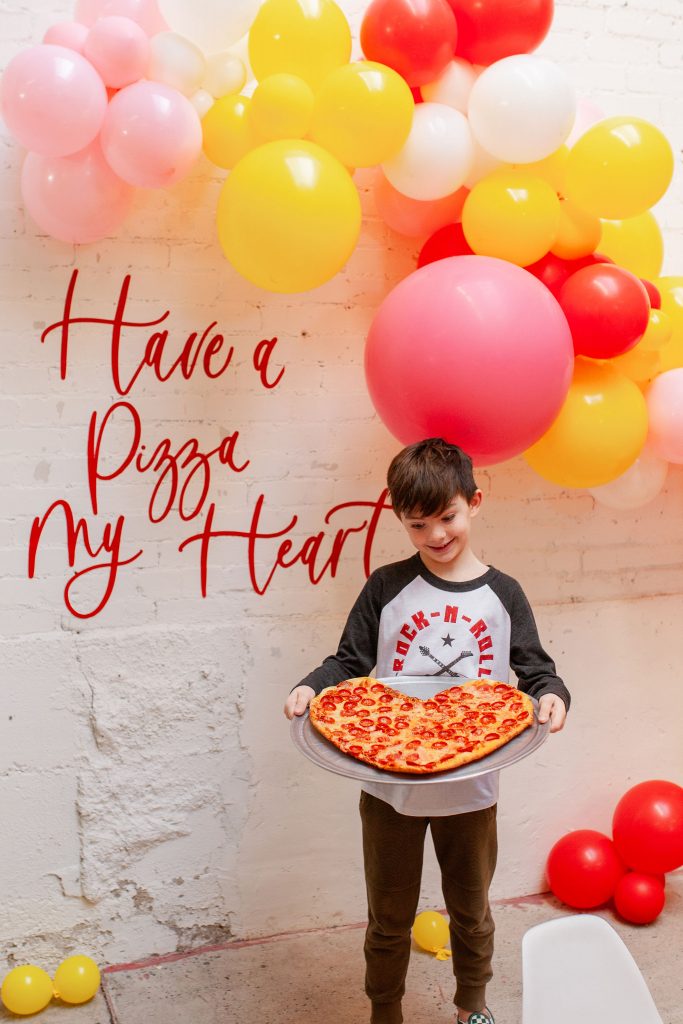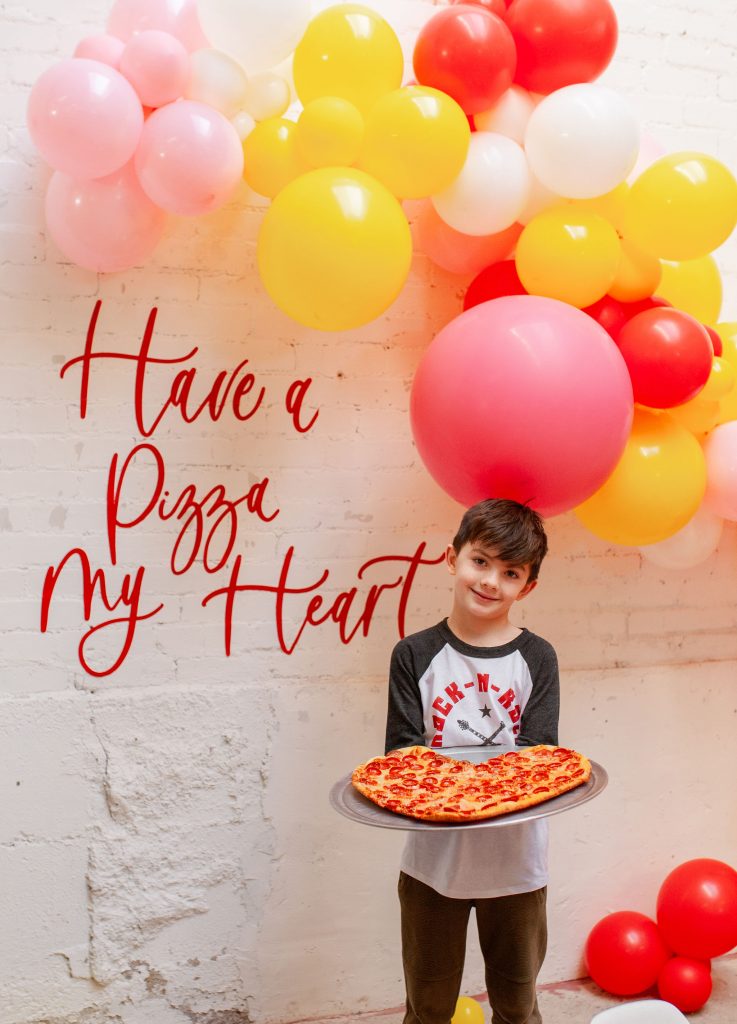 Just because we were planning to stuff our faces with pizza doesn't mean we can't have dessert too!!! Really Cute Sweets brought just that, some really cute sweets! Gotta love desserts inspired by other foods, haha!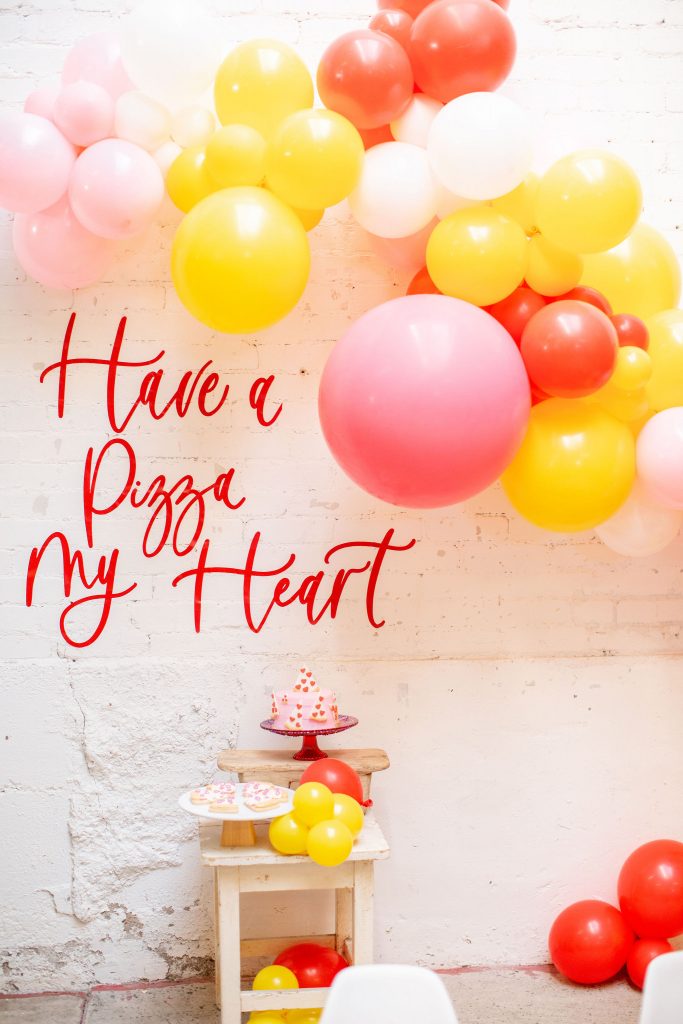 Can you even with that cake and those cute cookies?! So stinking cute!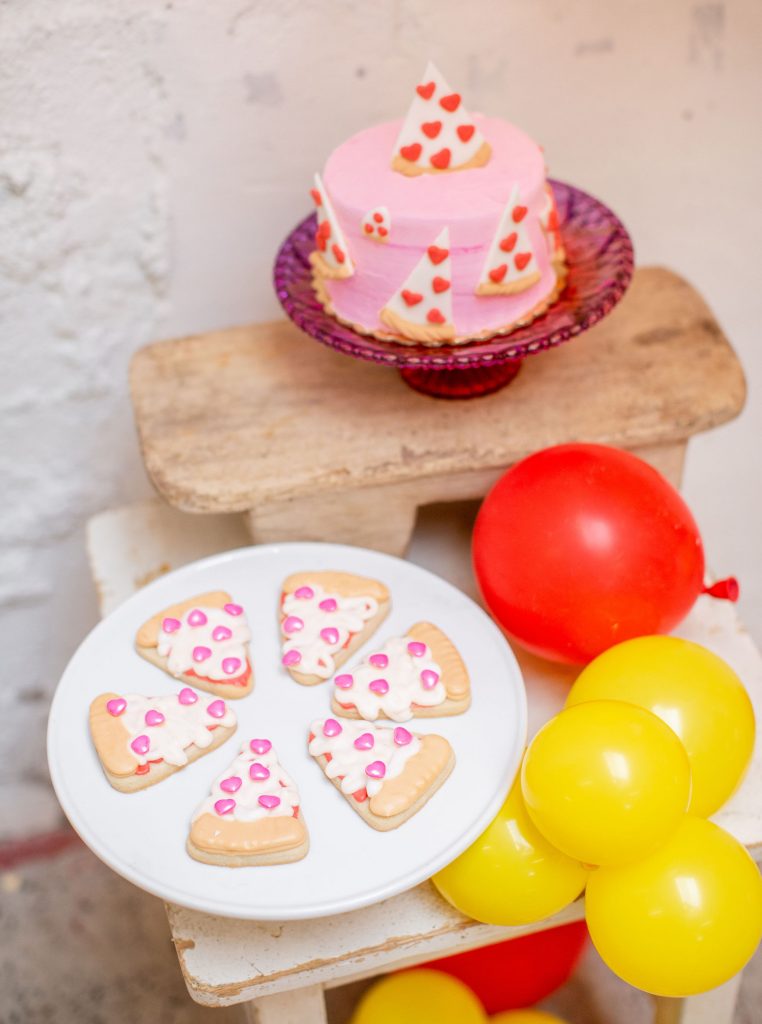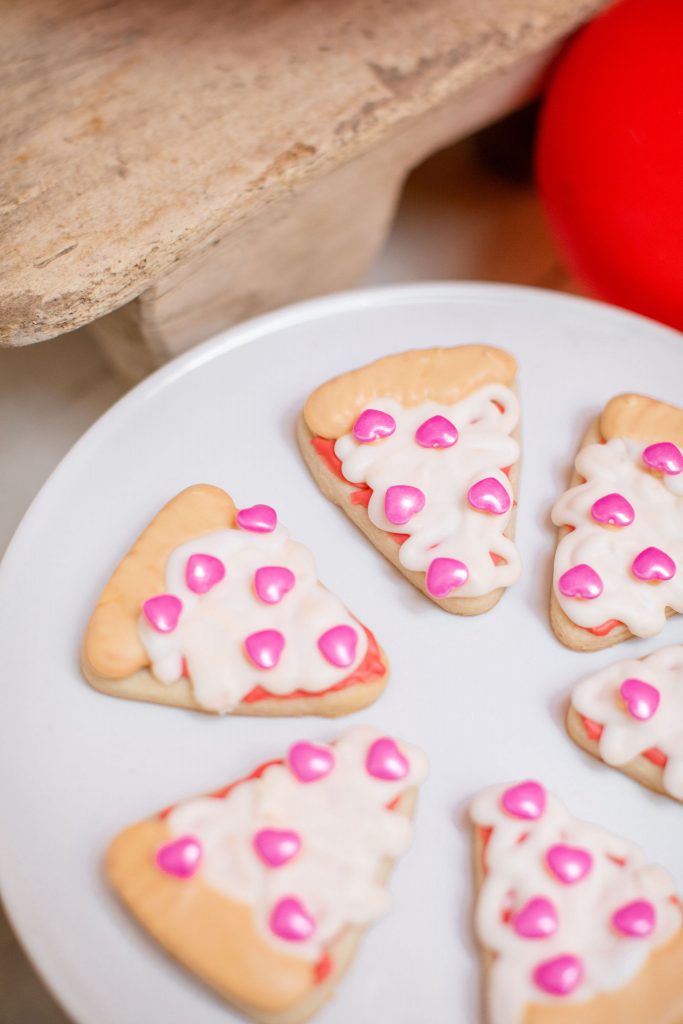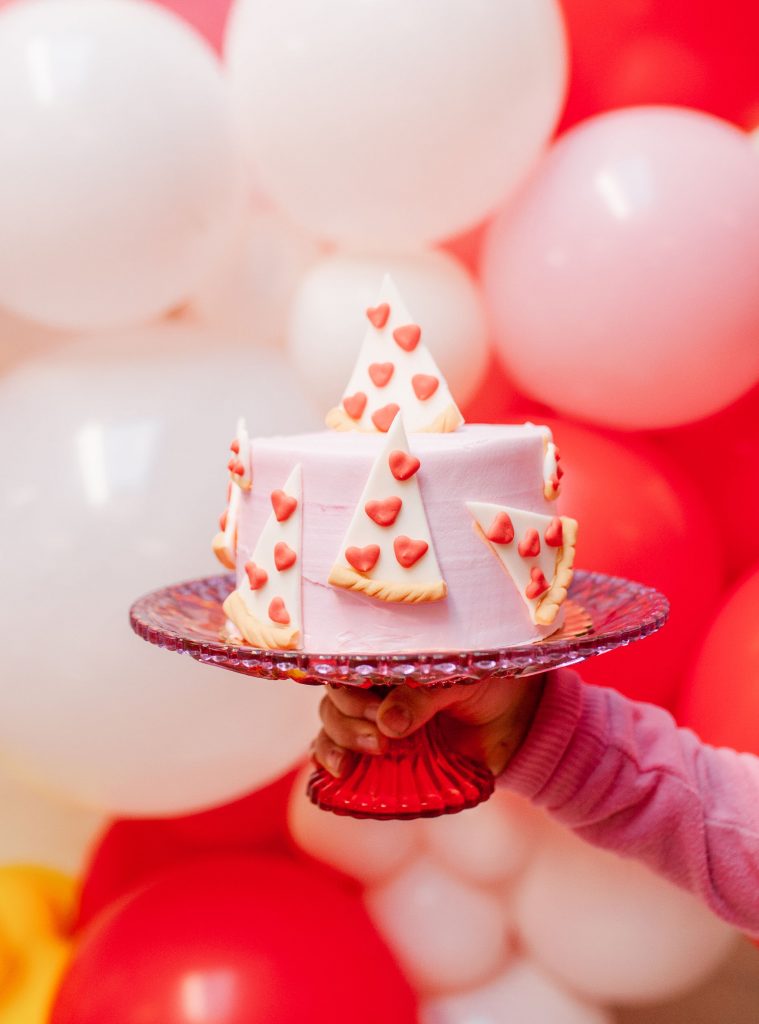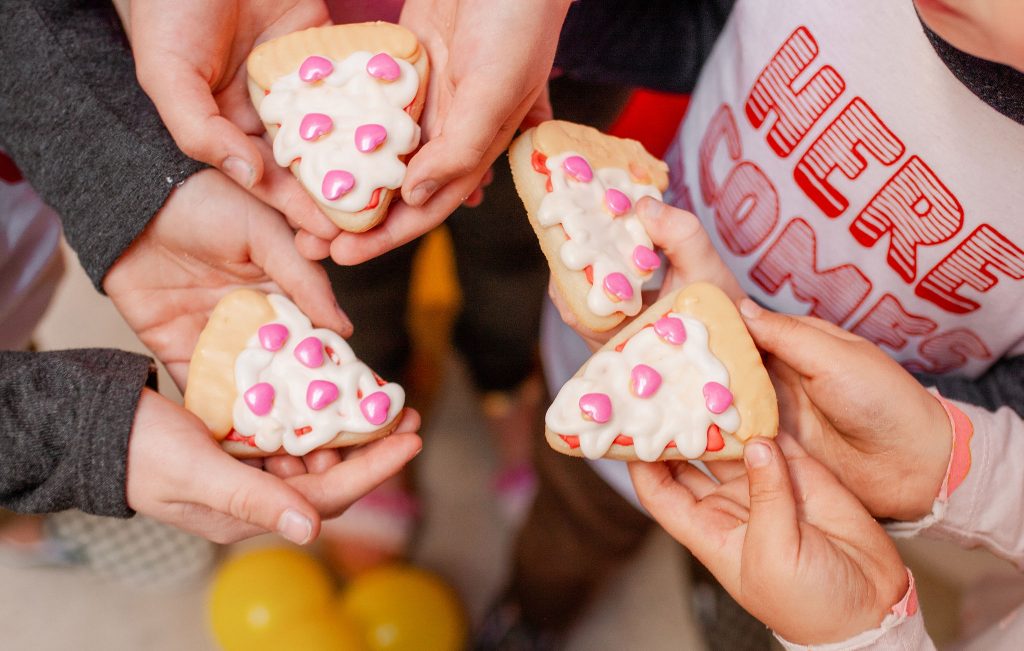 YUM!!!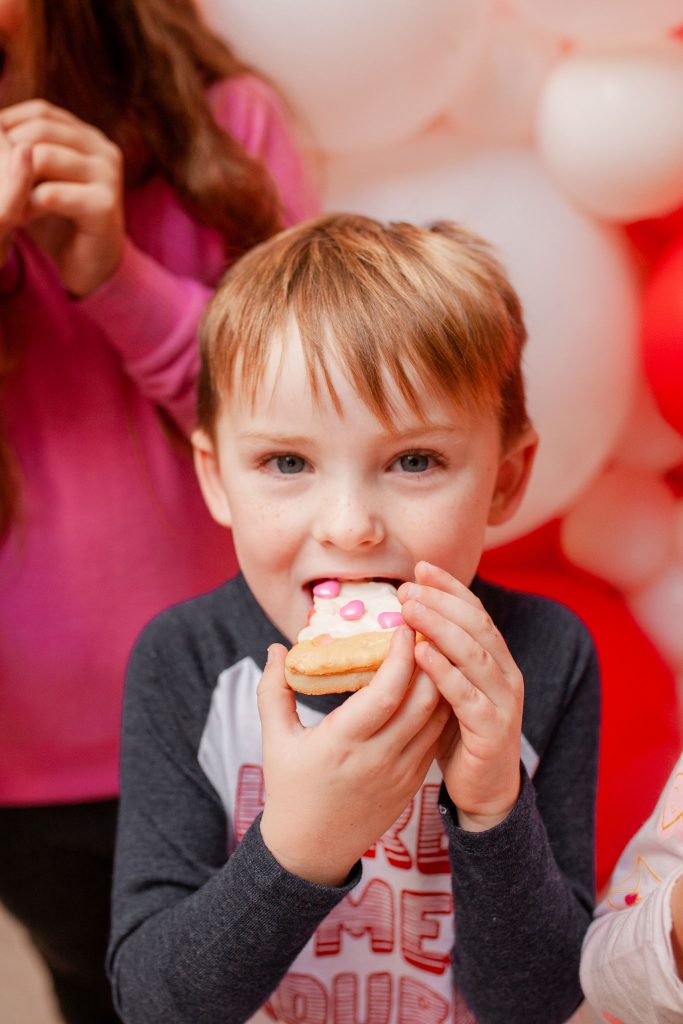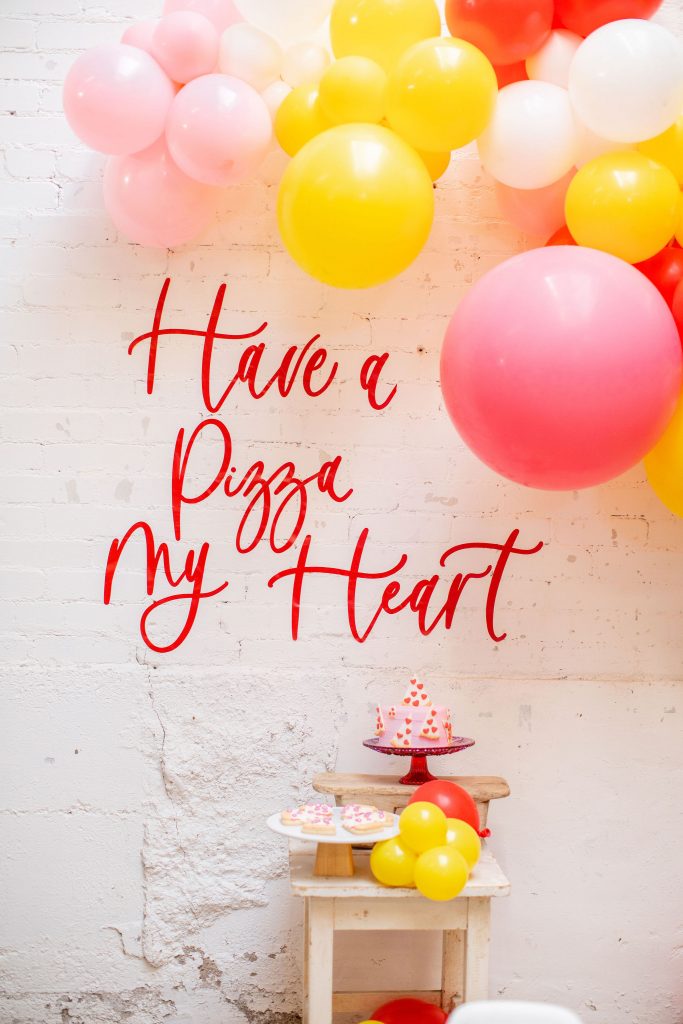 Now that's a real pizza work, isn't it?!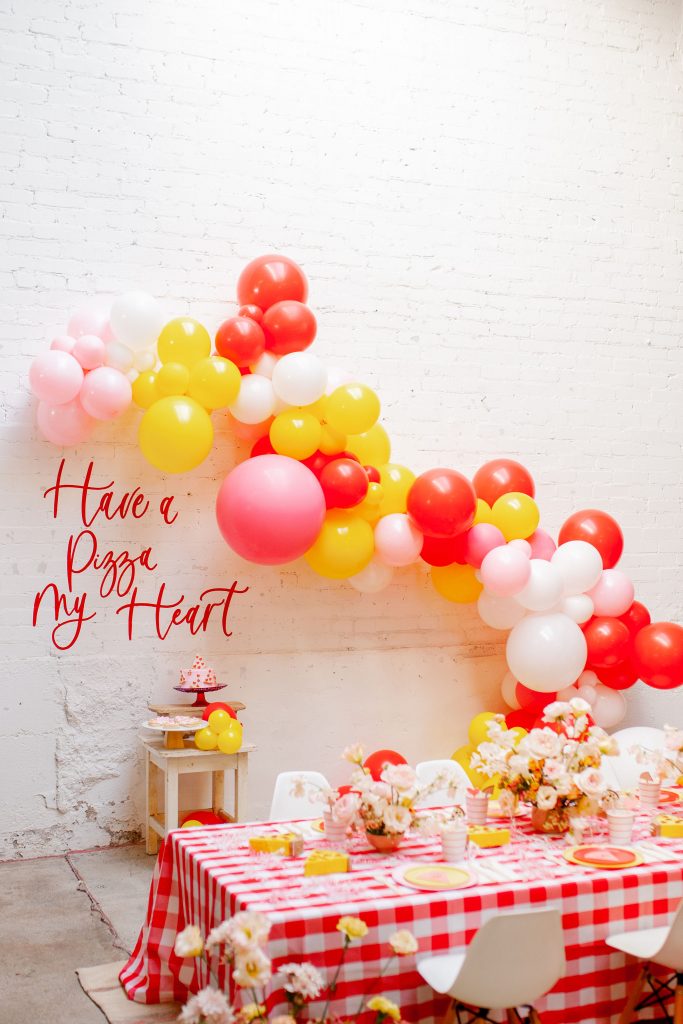 We've got all you need below to throw this party on your own!

So who's ordering pizza now?! I know I am!
xx
Jacquelyn