You're a heartbreaker, dream maker, love taker. Don't you mess around, no, no, no!

Looking for a fun DIY that you can do with your kids? This chocolate heart dessert is so cute, you just have to try it. You might have seen a lot of people do the hot cocoa bombs this past winter, and this is just like that! You fill a heart mold with chocolate let it setup fully, and then fill with sprinkles and candy. Finally, cover with the other heart side, and you have a candy-filled heart. Take your wooden mallet and bam! break that baby apart. A fun activity for Valentine's Day. Also, a great activity/dessert to gift to your friends and family.

Photos by Dayna Studios
---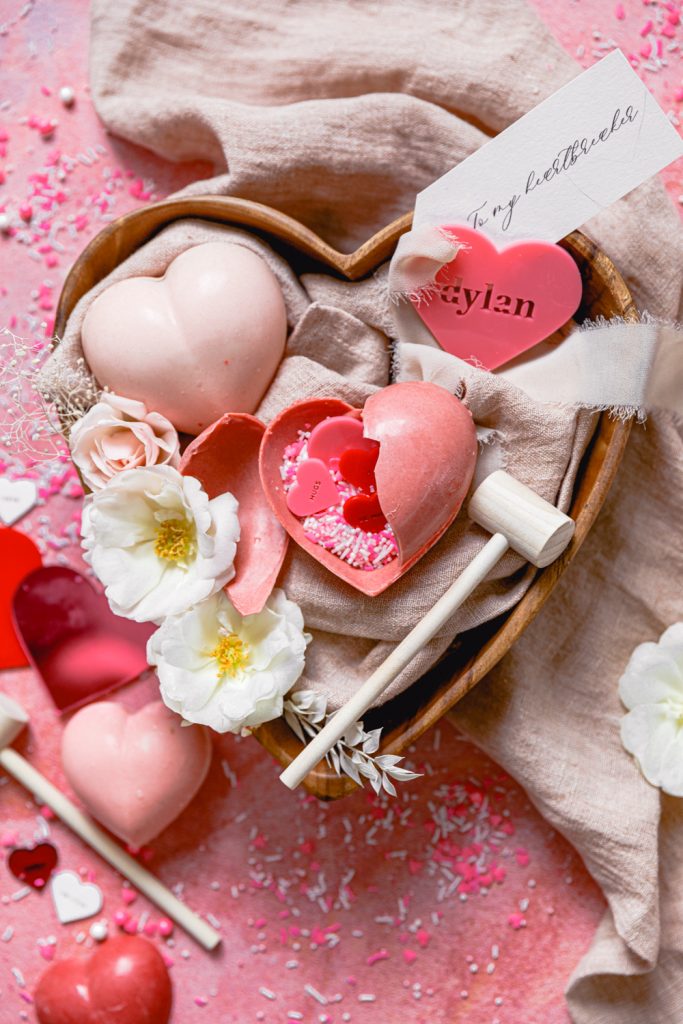 ---
YOUR'E A HEARTBREAKER
A Chocolate Heart DIY

S U P P L I E S

Plastic (Polycarbonate) Heart Mold
High-quality chocolate such as Valrhona Chocolate or Cacao Barry Dark Chocolate (chopped or in pieces, depending on how you purchase)
Candy and goodies of your choice to fill the heart
Sprinkles
Small Wooden Mallet
Gel Food Coloring

---
I N S T R U C T I O N S

Put the chocolate in the microwave and melt on high in 10 to 30-second bursts stirring gently until it is melted and glossy. You may even need to microwave in five-second bursts towards the end. The goal is to melt the chocolate but also not burn or overheat the chocolate. If you are doing to dye your chocolate as I did, this is where you would add your gel food coloring. I did a couple of drips of red and pink to create various shades.
Once melted, pour the chocolate into the molds and fill. Immediately turn the mold over and pour the chocolate out. This will create the thin shell of chocolate.
Leave upside down to fully set for two hours.
After two hours, the shells should pull from the mold perfectly and you will have two halves of a heart.
Find the thickest shell half and fill with your candy and sprinkles. Take the other half of the heart and gently warm it face down on a warm (not hot) pan. This will melt the edges slightly, be careful not to go too much.
Place the melted heart half onto the filled shell evenly and using your finger, run it along the side rubbing the excess chocolate over the seam. Place the full heart in the freezer for a couple of minutes. This will help the sealing.
There you have it! Now, the fun part. Grab that small wooden mallet, and break away!
---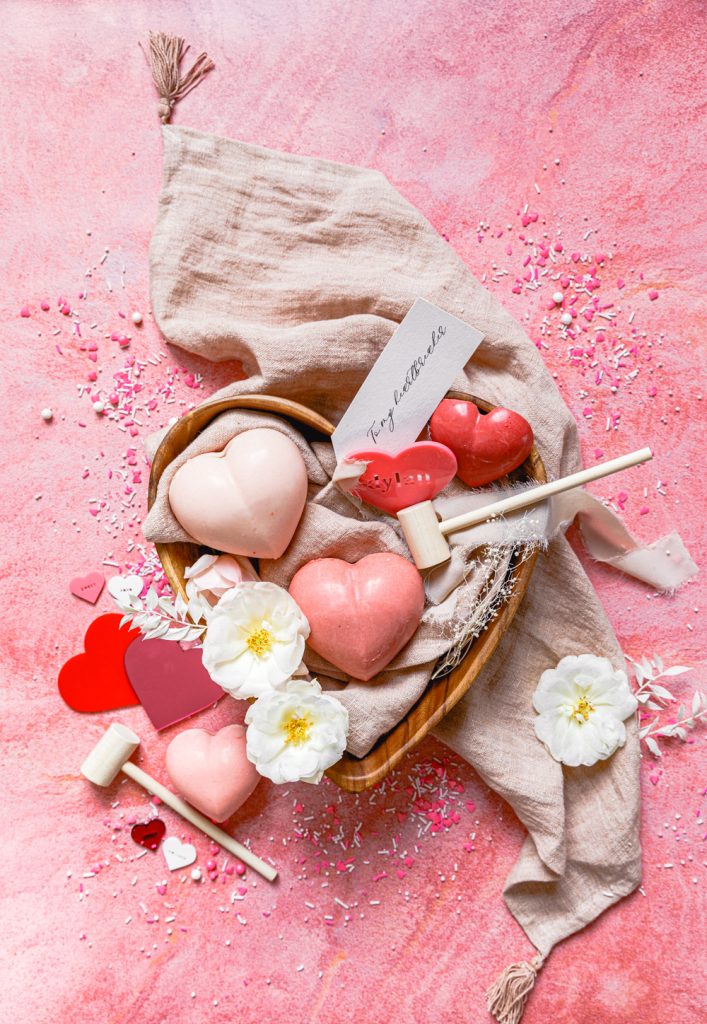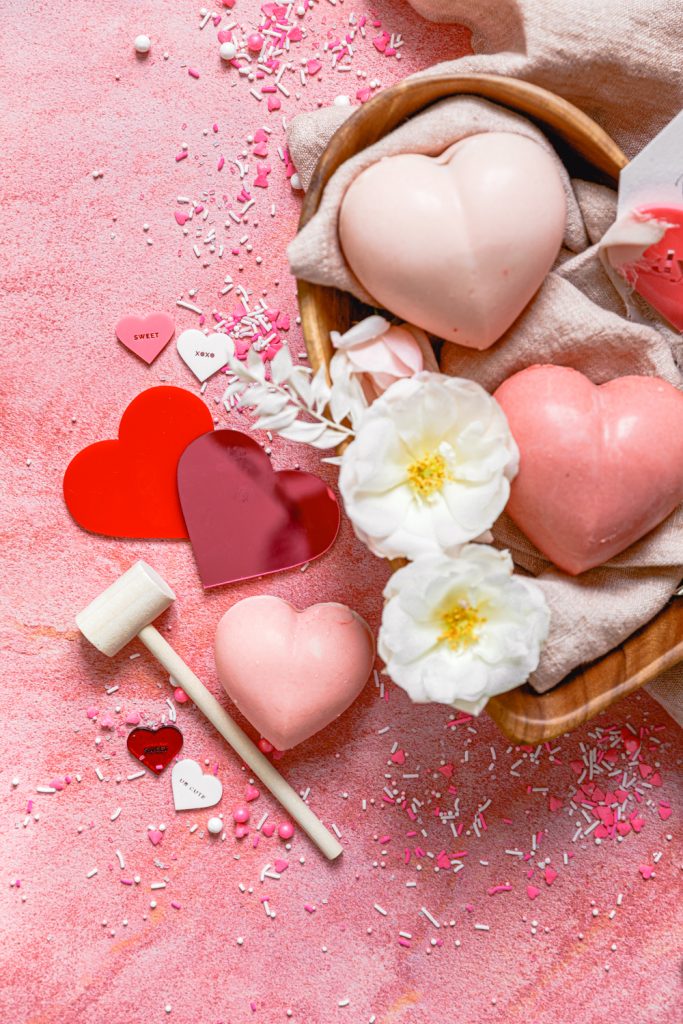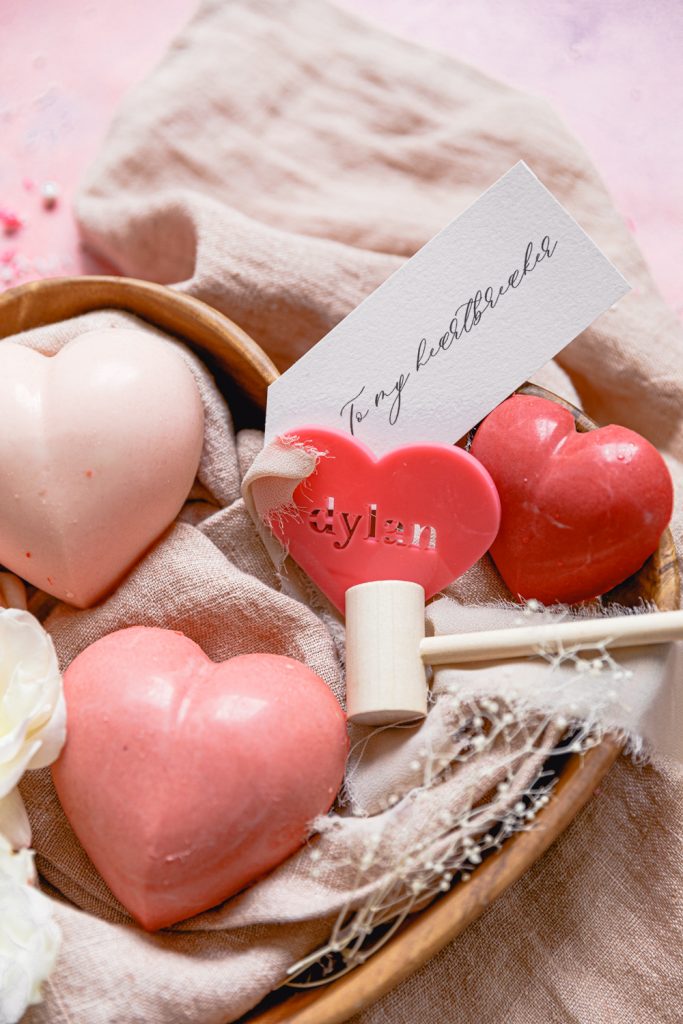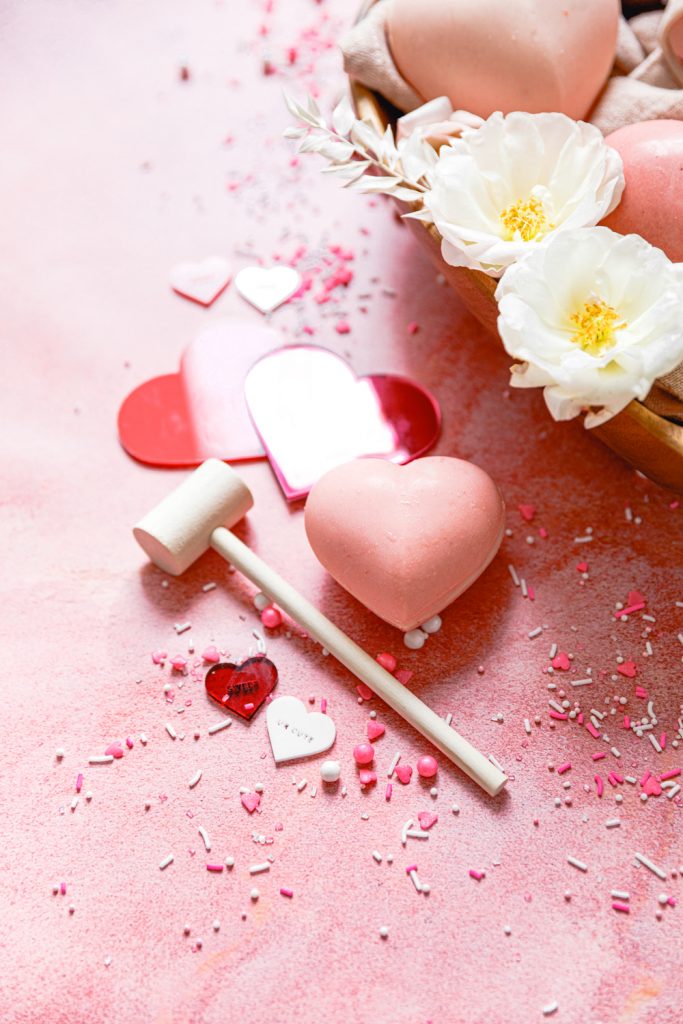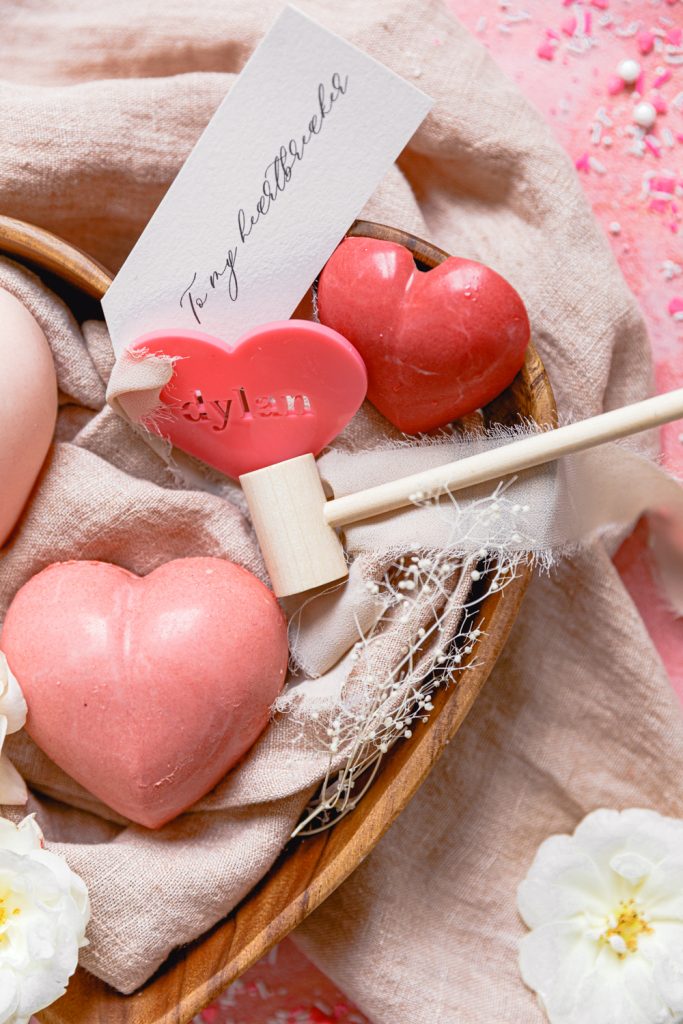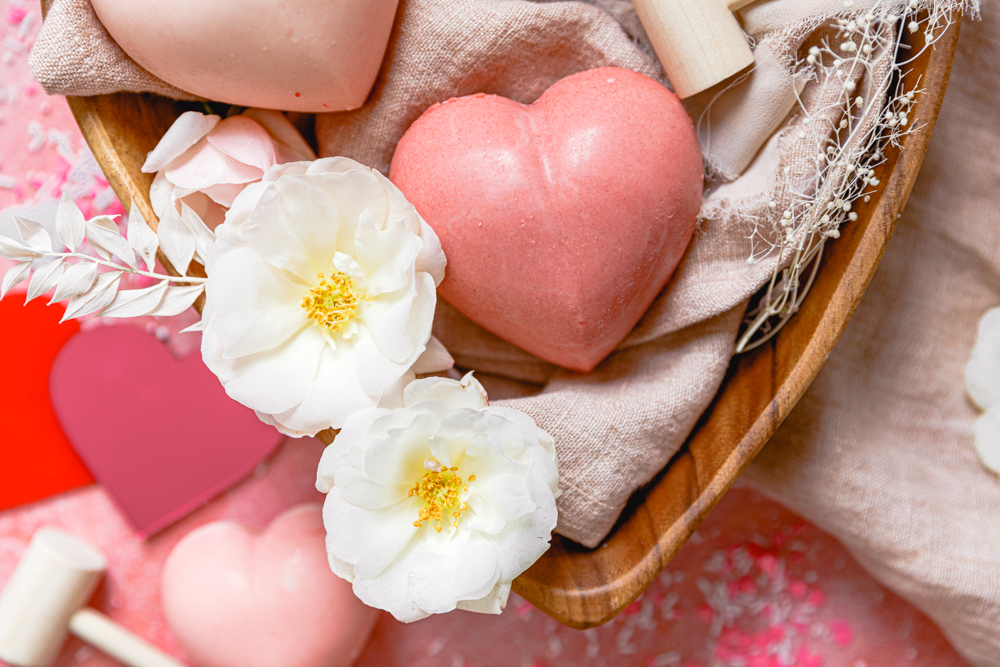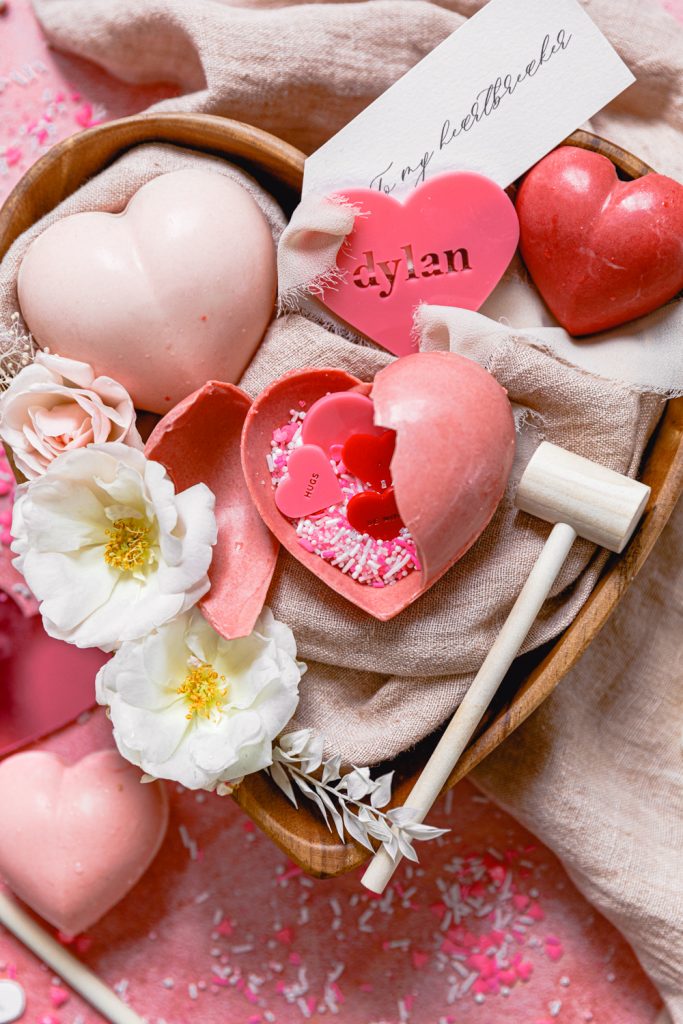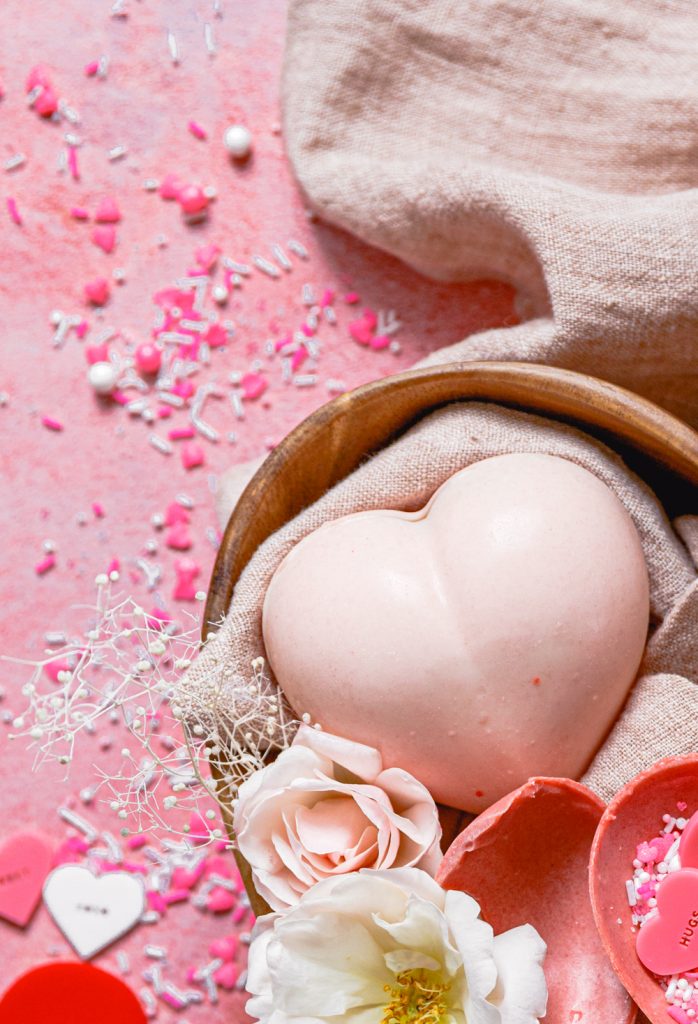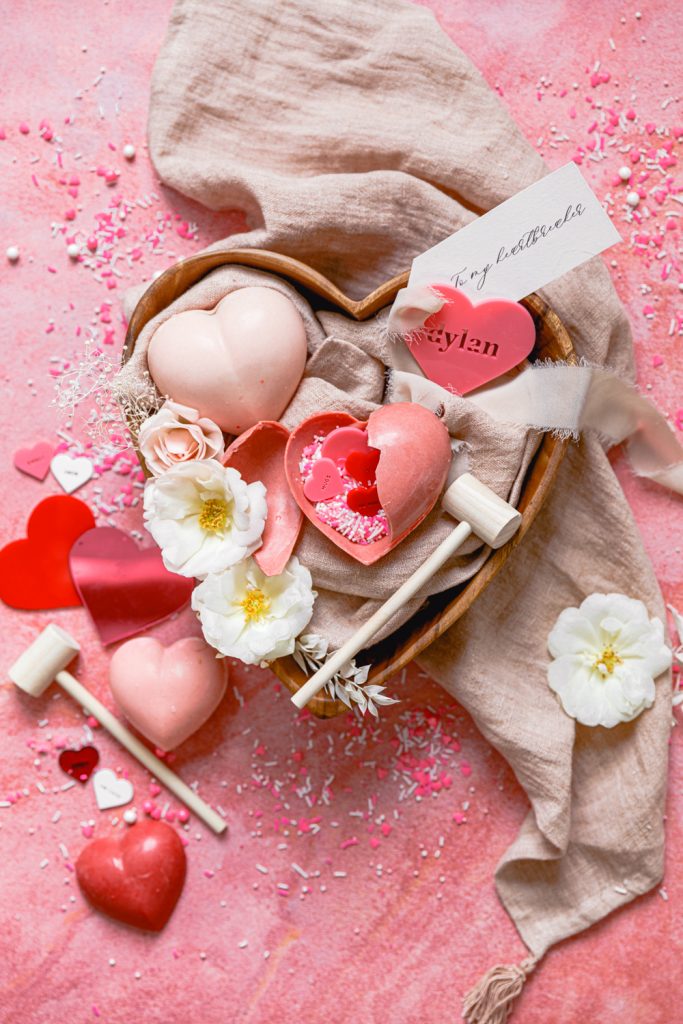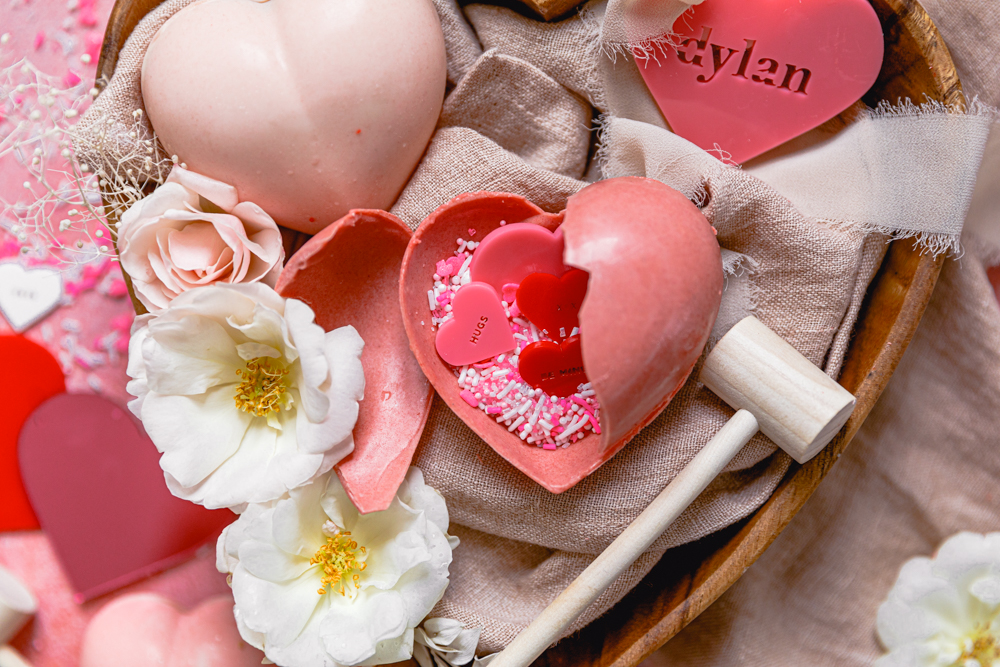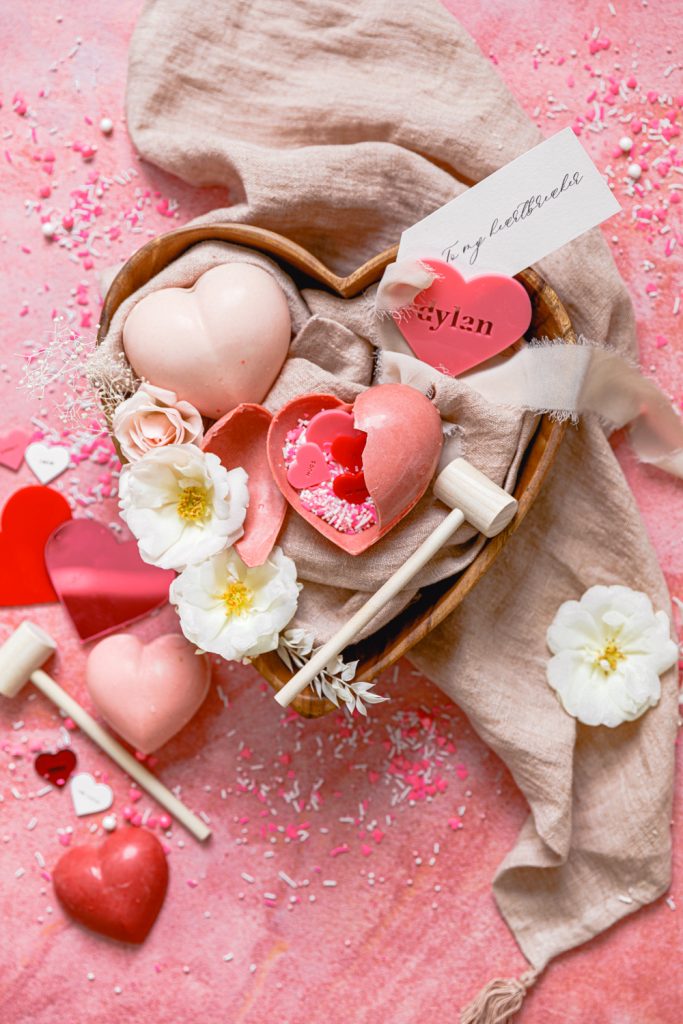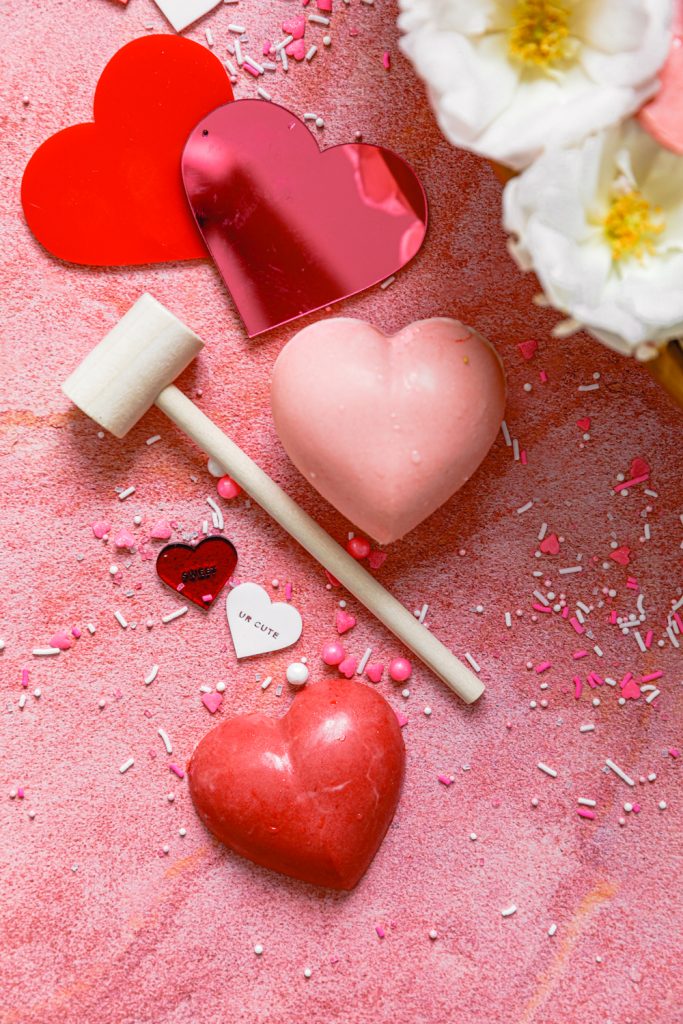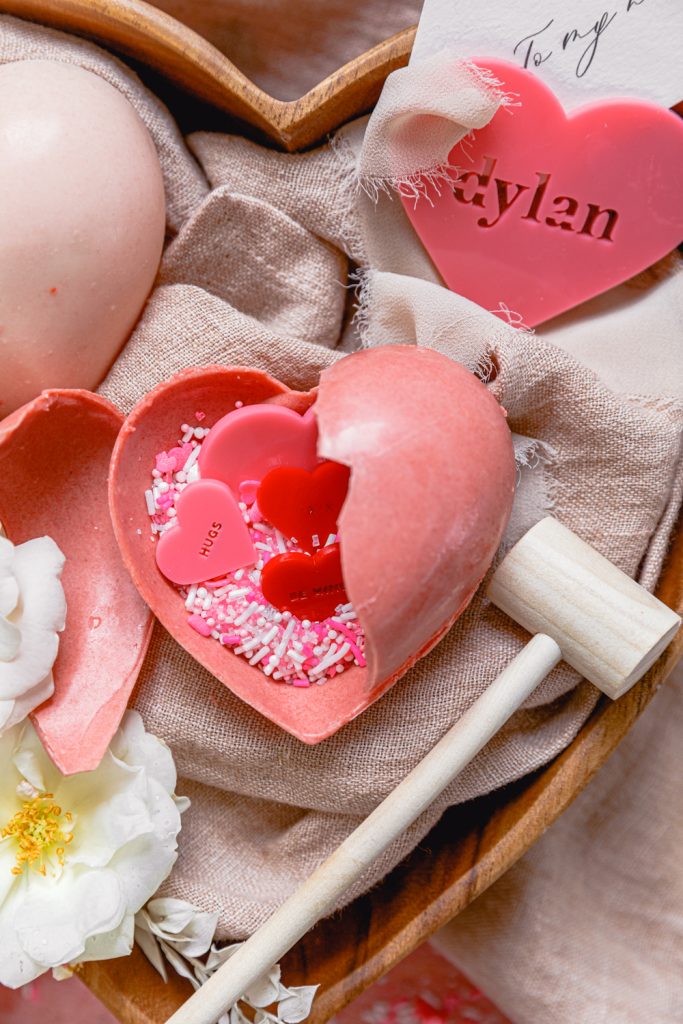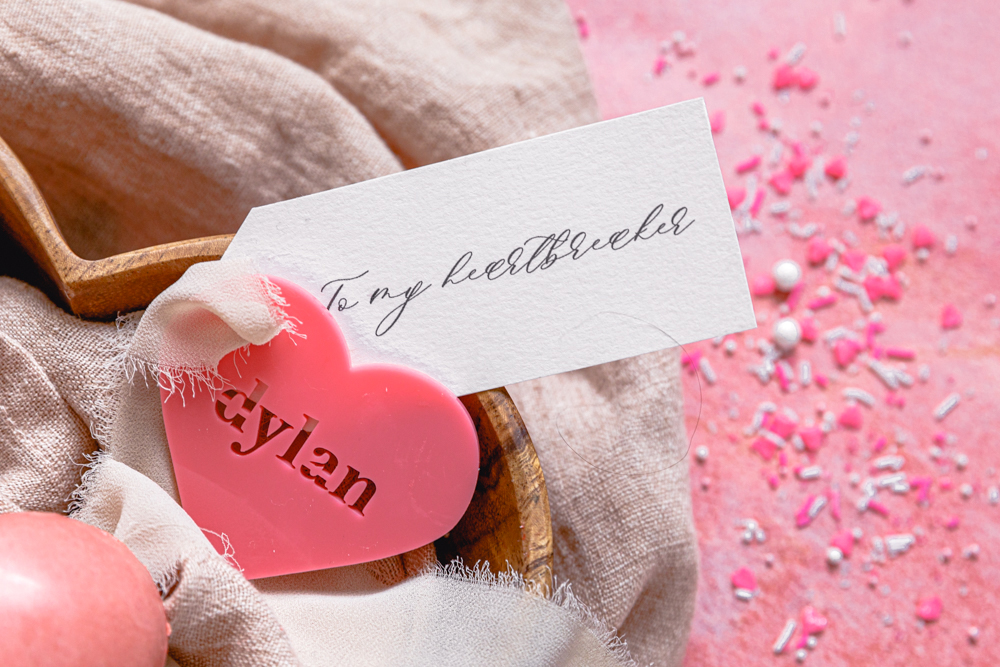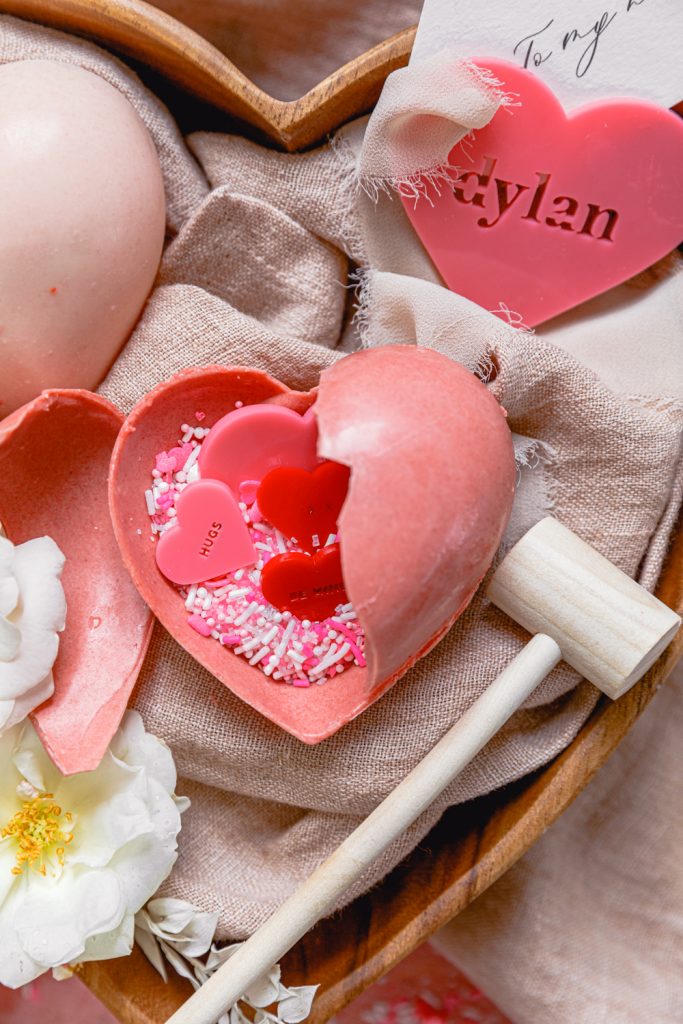 ---
B E I J O S C R A F T C L O S E T

xx
Abby