You can have my heart and all my kisses!
We love to give gifts… and pretty much for any reason. So with the day of love coming up, you know we were all over that. The day of love just isn't for your hubby or boyfriend… you gotta think of all your favorite people in your life.
We reached out to our pals over at The Duo Studio to create some pretty lovely keychains for some special people in our lives. I loved the idea of a keychain to gift people, I mean really who doesn't love a cute keychain? Are you with me!? You have probably seen the wooden flower and heart keychain that we have used in our past swag bags. Well… we stepped up our keychain game.. meet these brass beauties!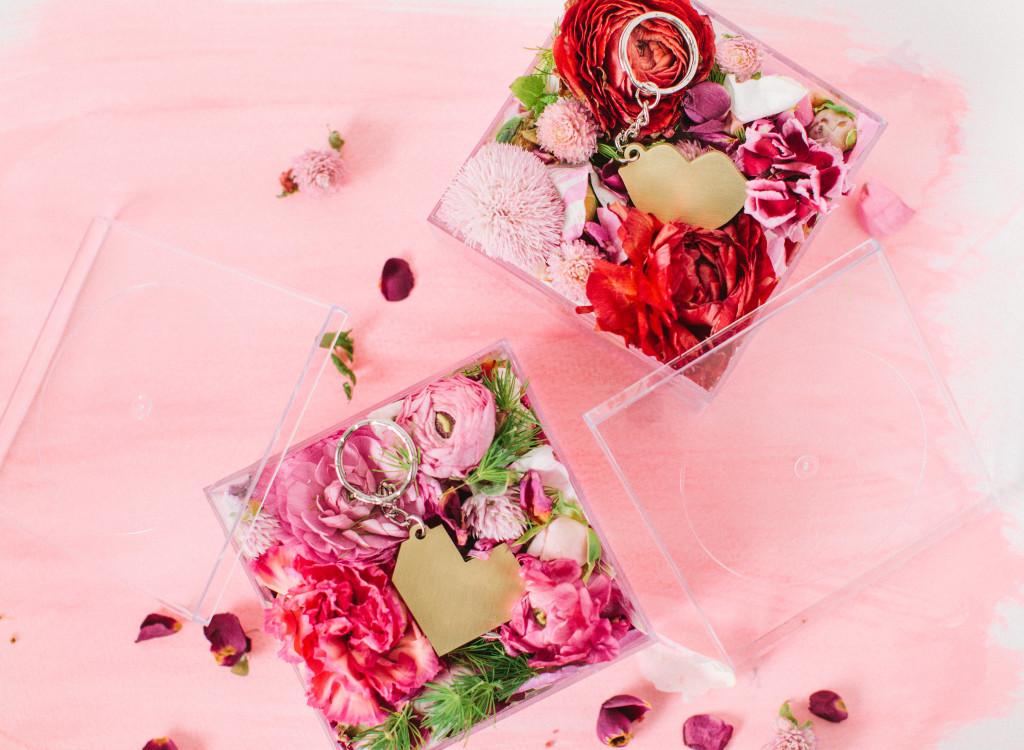 So cute!
We love the idea of brass keychains, so durable and well they are brass which is pretty rad.
We created two styles that we thought were perfect to give to your bestie, sister, mom, or even yourself!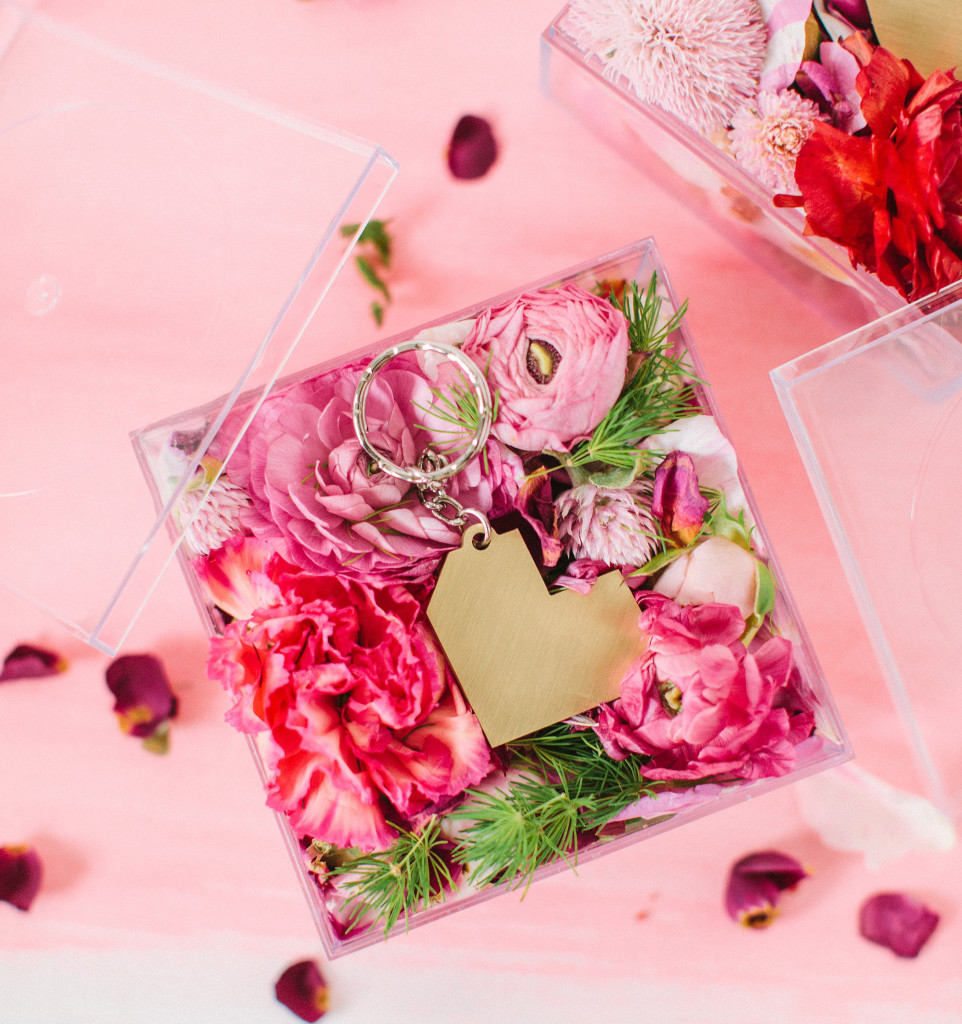 The 1st is of course our favorite, the geometric heart. You will see this heart symbol in a lot of our designs. Your bestie will love this this little heart. A little reminder of how much you love their friendship.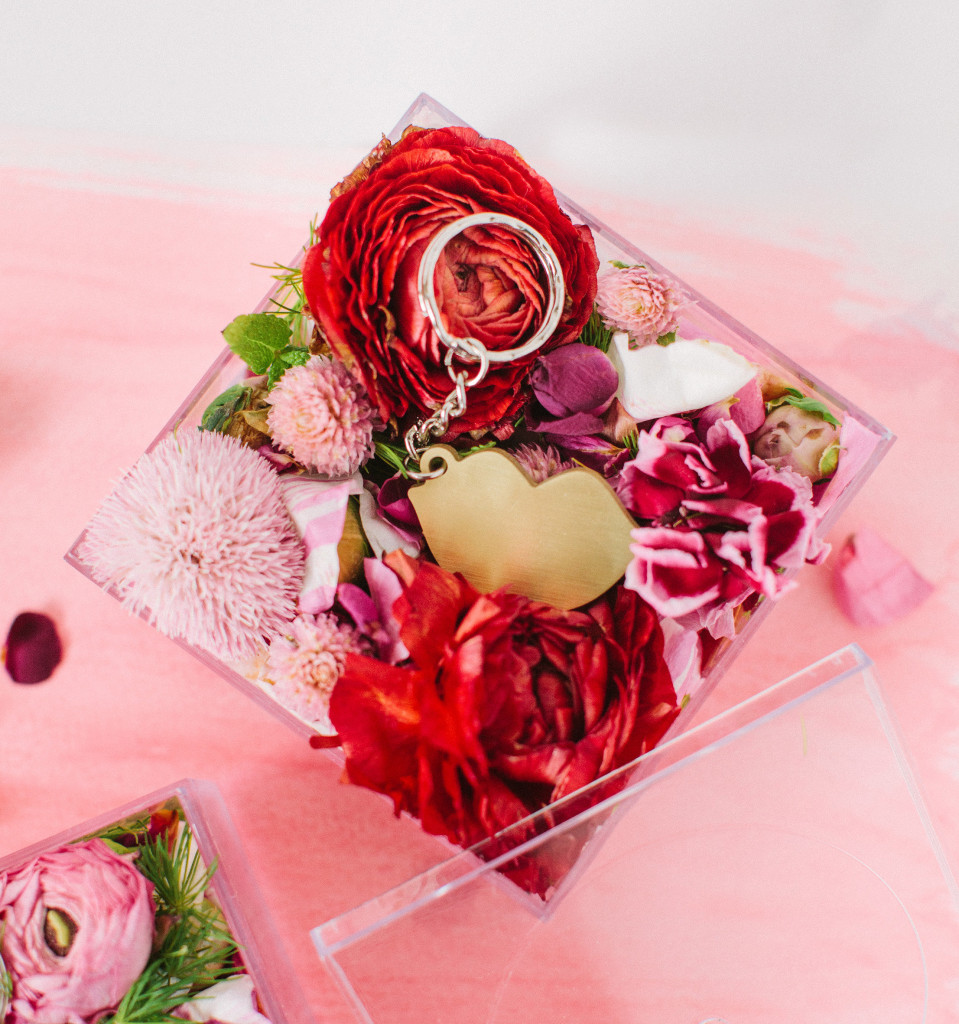 Our second style is a fun set of brass lips. This sexy brass keychain will make anyone blush. You know we had to do kisses! Beijos!
(if your late to the game, Beijos means kisses in Portuguese)
Muah!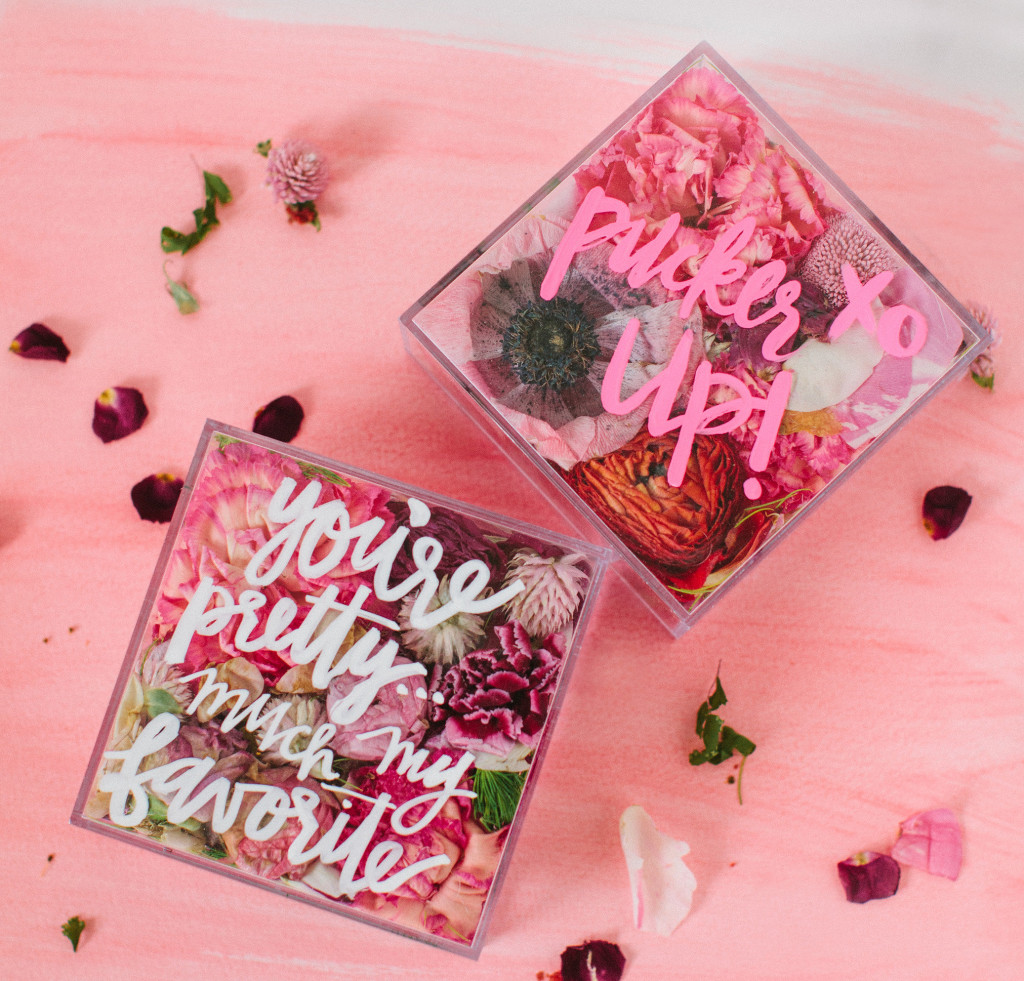 Now you can't just hand someone the keychain, you gotta wrap it up and make it look all purddy.
I love using clear boxes and filling them with bright colored flowers. It is such a pretty touch, and going the extra mile puts a smile on anyone's face. I mean, I really could just stare at these boxes all day.
And don't just stop there! We had our fav lady, Meghann Miniello write a cute little message on the top of the boxes.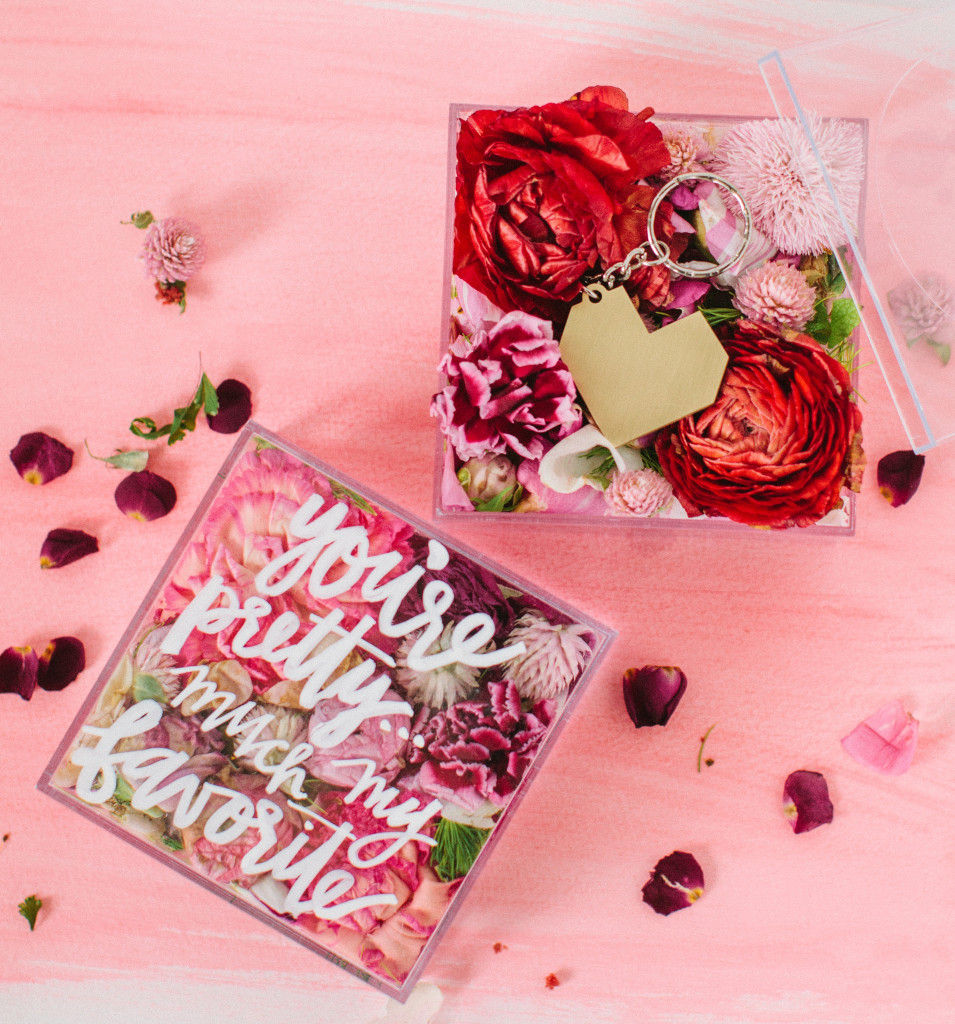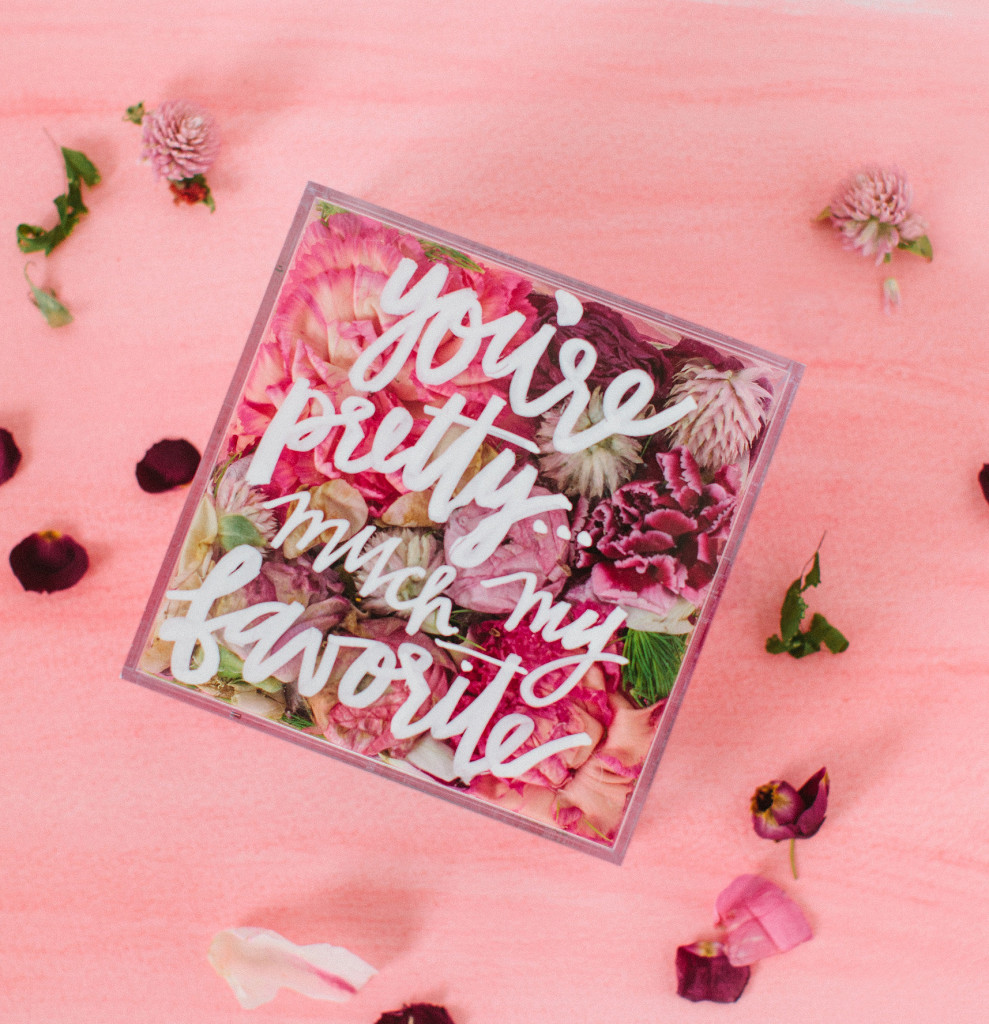 Your pretty much my favorite!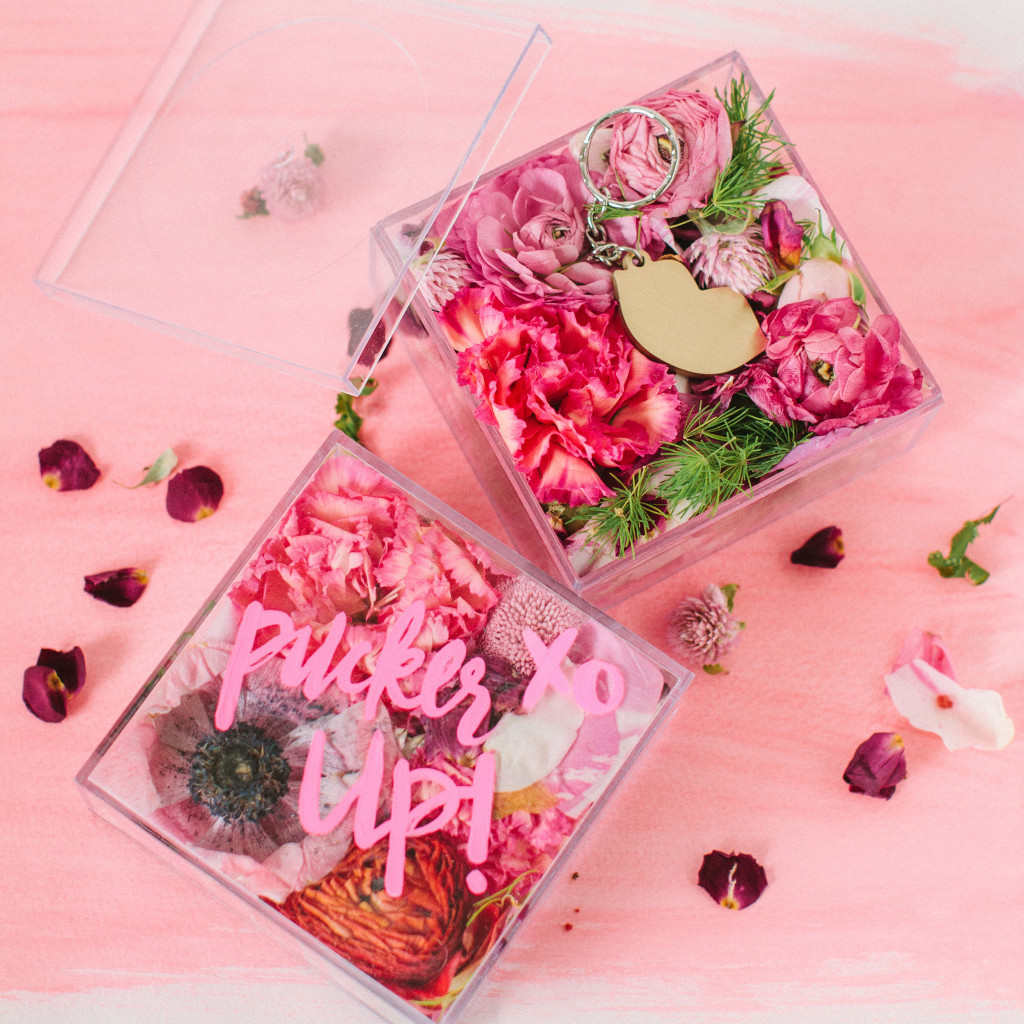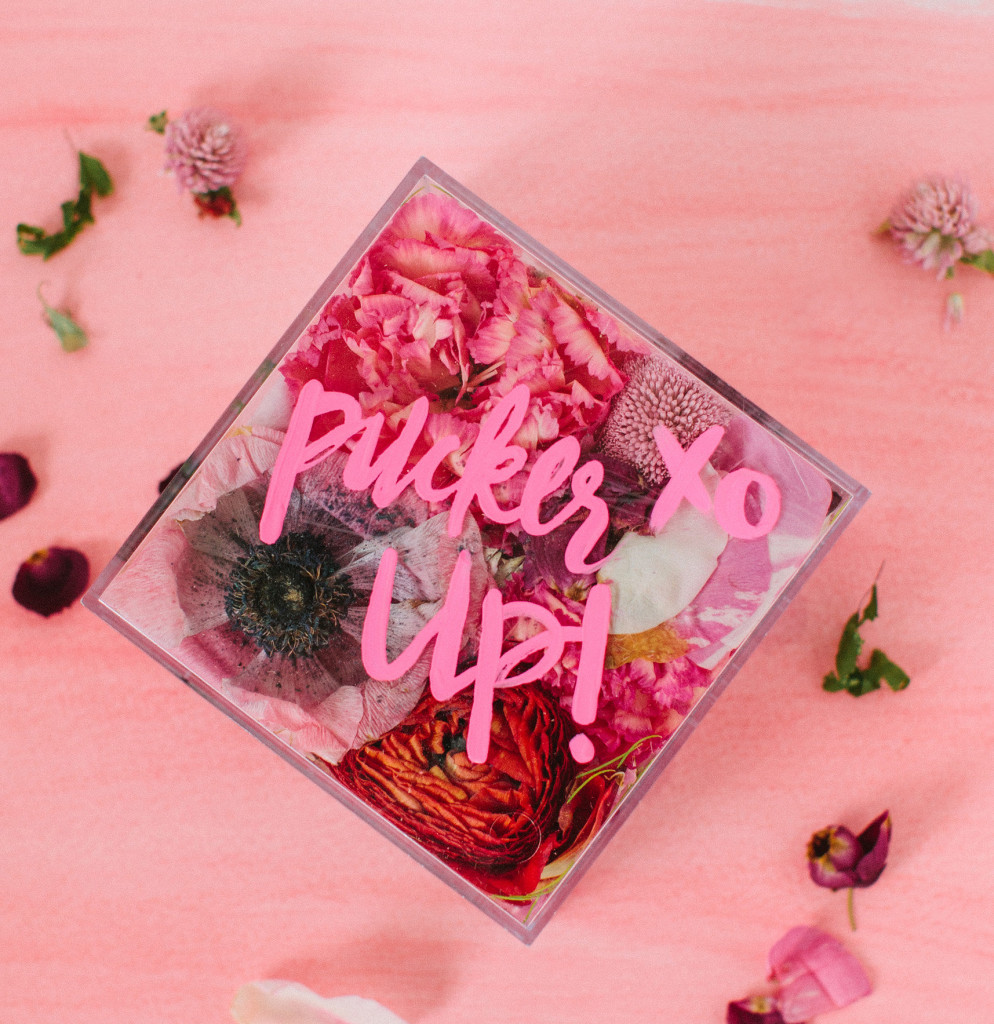 Pucker Up! xo
I hope you love these as much as I do, I'm pretty obsessed with them.
Muah!!
xo
Abby