It's the official Valentine's Day countdown!!!!!  Less than 2 weeks away!  Can you believe it?!  Obviously we have lots of love for Valentine's Day over here, I mean we've basically dedicated a month to it on our blog!  So this Valentine's Day falls on a Sunday, and what better way to start it off then with some cozy Valentine jammies from our friends at PJ Salvage?!  Us lucky ladies got to choose a few of our favorites to wear and we are showing them off today… And if you read till the end we have a really awesome giveaway for all of you other Valentine enthusiasts!!  It's too good to miss!!!
Now, on to our PJ Salvage picks!!
Photos by Megan Welker and Yasmin Sarai
I chose these quintessential heart pj's and honestly, I don't want to take them off!  Haha, my husband is like "awesome…." haha, he probably wanted me to pick something a bit sexier like Abby, but more on that as you read on, haha!  But seriously, I love these things so much and my little heart socks that match!  They really are such a great gift to anyone you love!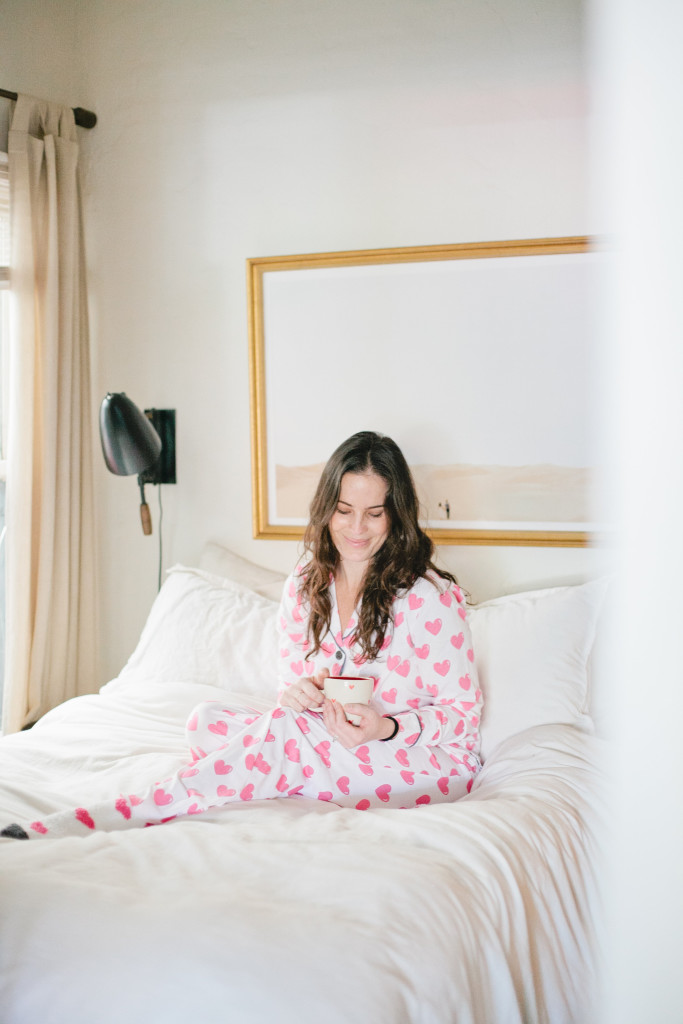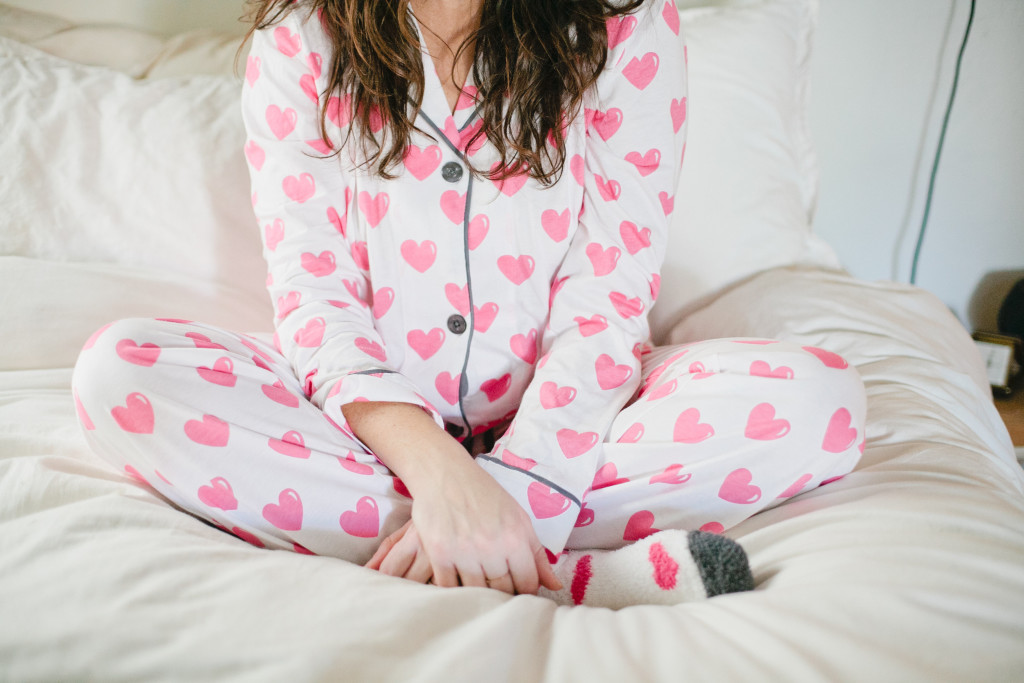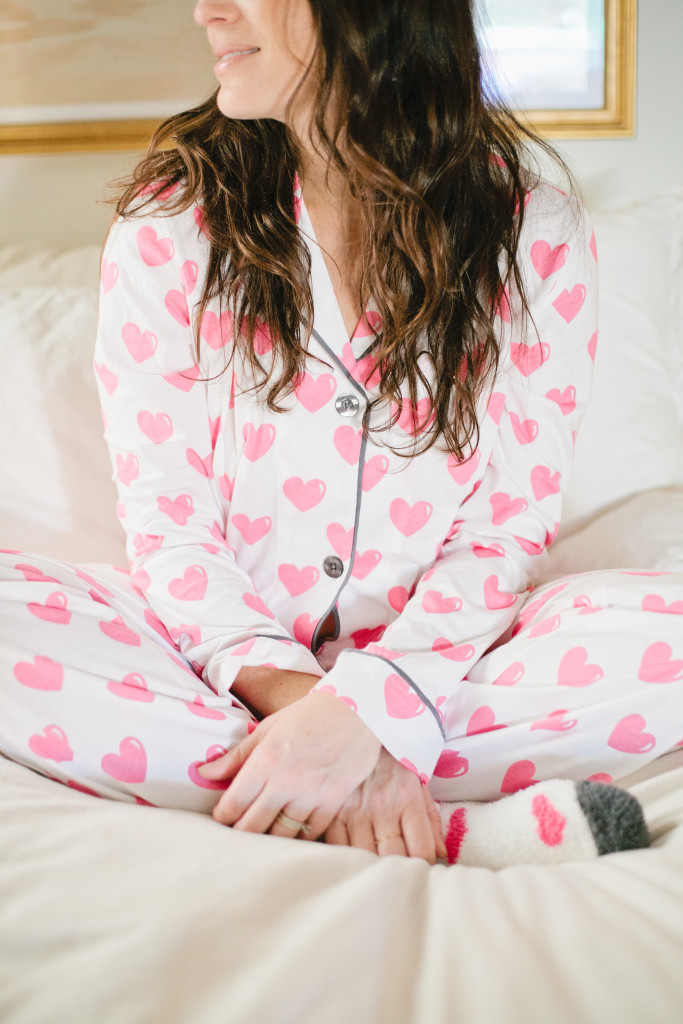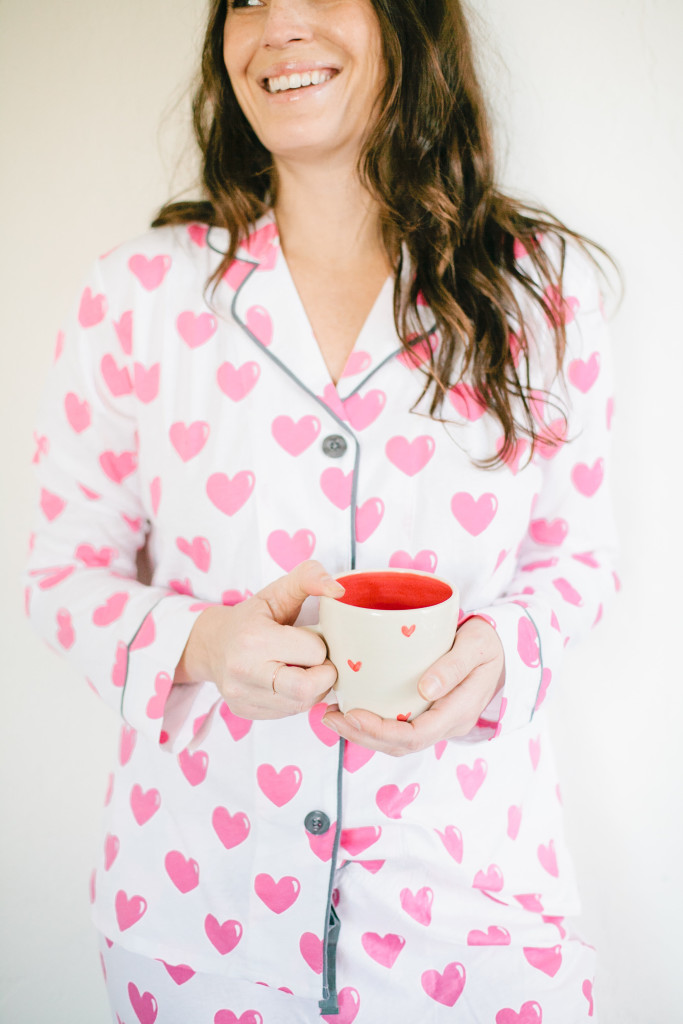 Mrs. Carriger chose a real adorable set in this furry heart sweater and cozy plaid pants.  We love them because they don't scream Valentine's Day but still show our love for anything with hearts!  You could also wear these separately!  And again, definitely going for comfy on Valentine's Day morning snuggling up on the couch with the one you love!!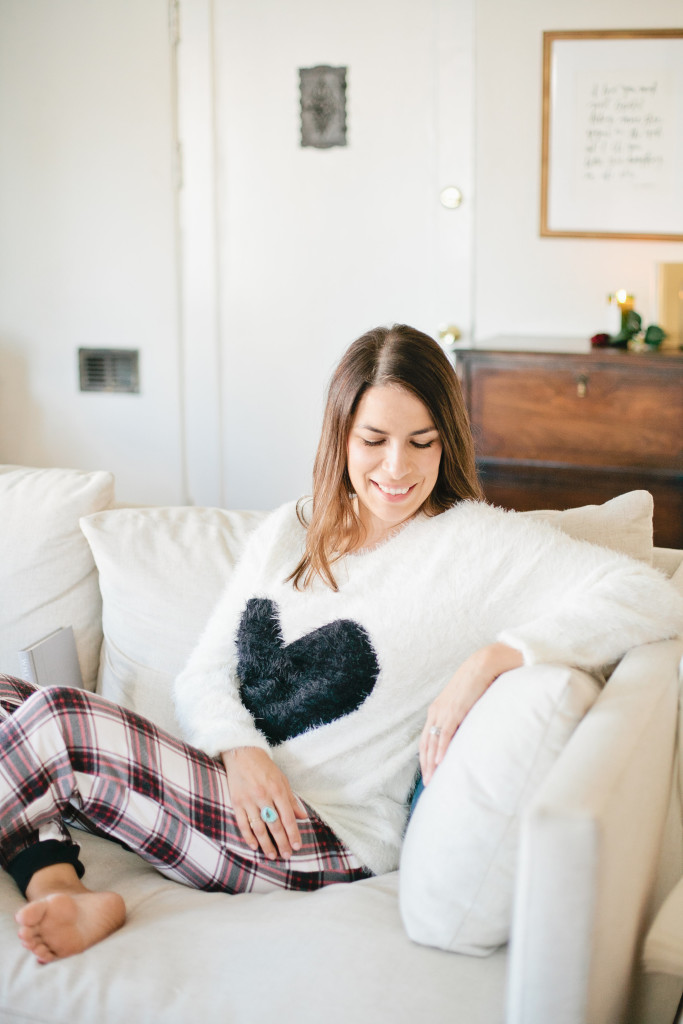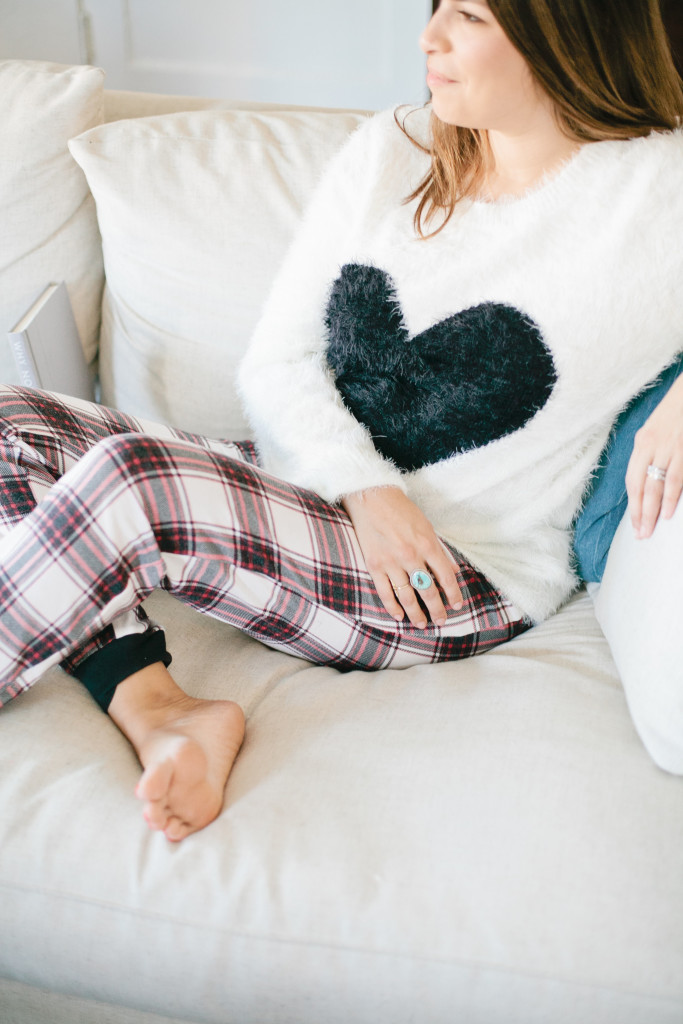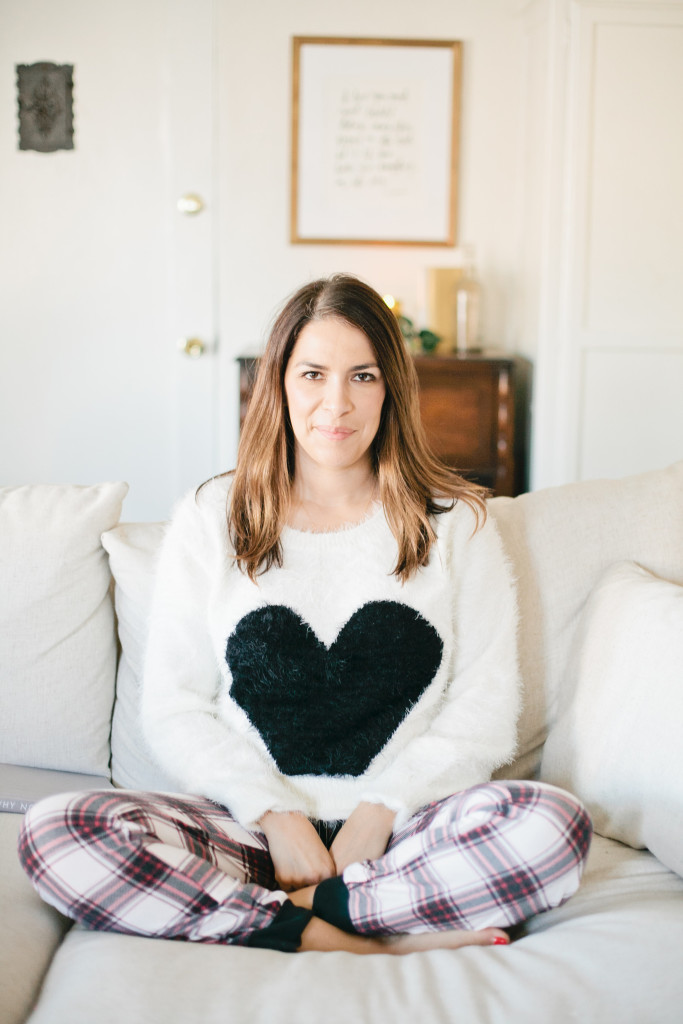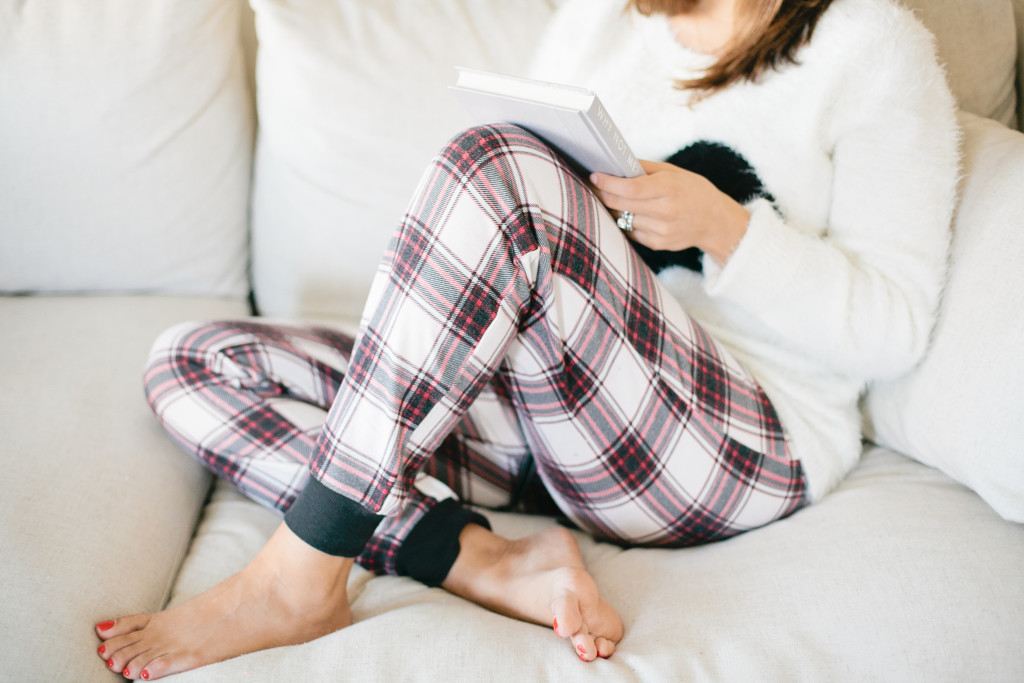 Now for Mrs. Guido… Well all I have to say is Mr. Guido, you're welcome!  Haha!  Abby went a little sexier and we are loving it!  This little slip is so cute with it's pink and grey stripes, but you don't feel like you are too sexy as it's super comfy as well!  We love PJ Salvage and all their amazing fabrics!  This little lady is such a cute addition to your nightly routine mixing it up for the hubby or boyfriend, and would also make a great Galentine's gift, right?!  Oh, and don't forget the sleeping mask, hello lover!!
You can win all of these amazing items, there are so many ways to enter so get going and get these love day essentials!!  We are seriously in LOVE with this giveaway!