It's tough trying to find healthy, and appetizing recipies day after day, week after week.  So we thought we would share a perfect option for you to throw into your rotation today.  It's my corn, avocado, and tomato salad and It's down right delicious!  It's super easy to make, and it takes all about 20 minutes total with prep work and chill time.  It's refreshing on a warm Spring day, and will compliment any meal as an appetizer or side dish.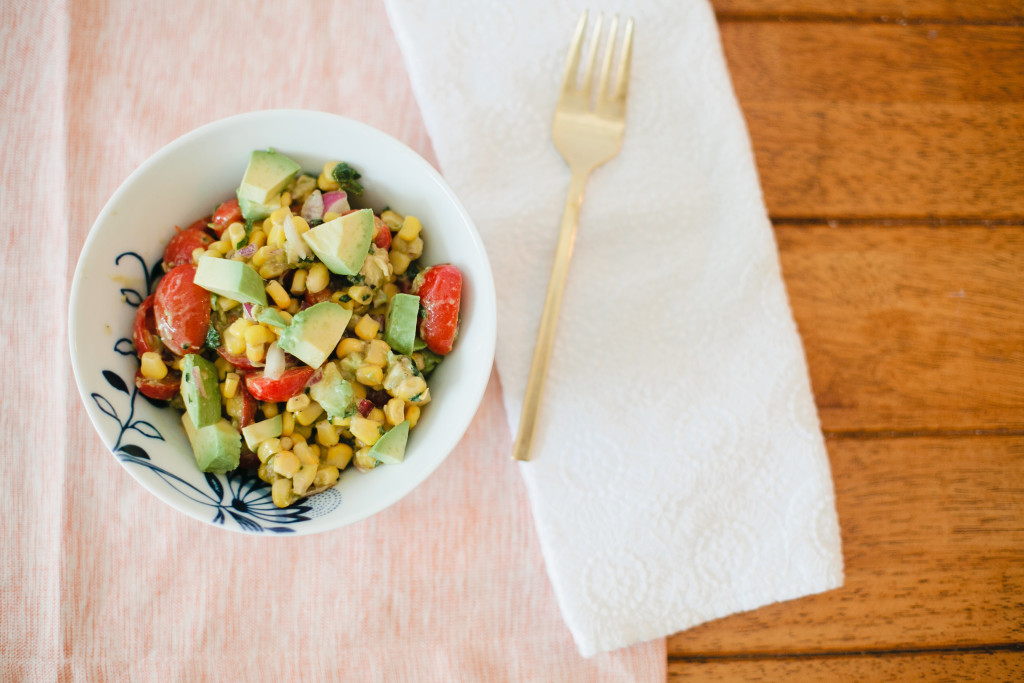 Ingredients
2 cups cooked corn, fresh or frozen
1 avocado, cut into 1/2-inch cubes
1 pint cherry tomatoes, halved
1/2 cup finely diced red onion
Dressing:
2 tablespoons olive oil
1/2 teaspoon grated lime zest
1 tablespoon fresh lime juice
1/4 cup chopped cilantro
1/4 teaspoon salt
1/4 teaspoon pepper
Directions
Combine the corn, avocado, tomatoes and onion in a large bowl. Mix together the dressing ingredients in another bowl, pour over the salad, and gently toss to mix.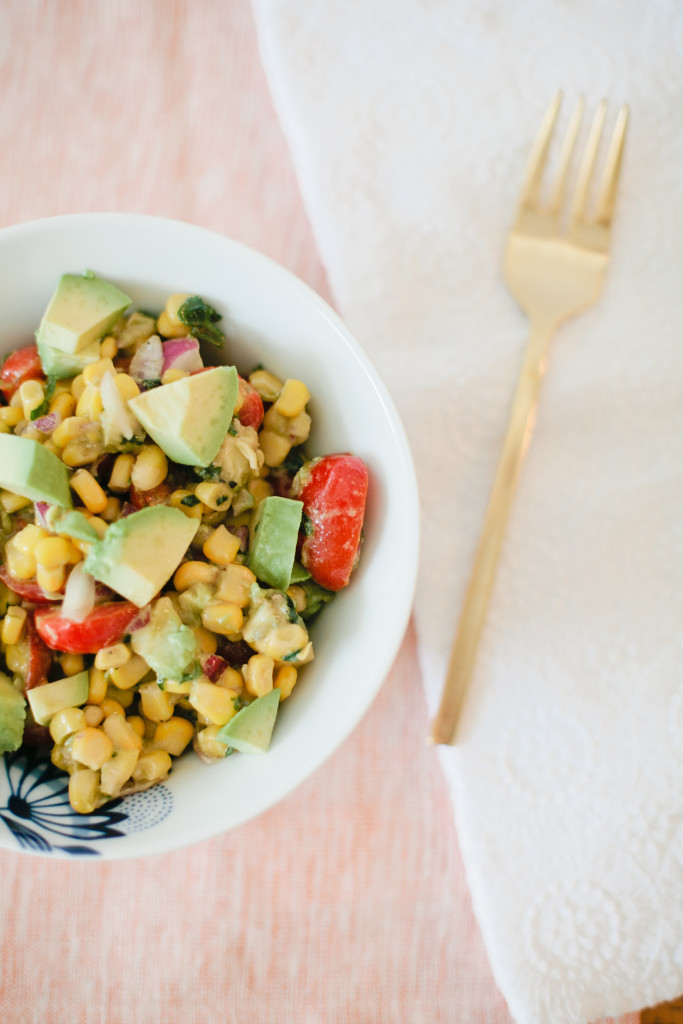 Yummmm….Enjoy!
Photos by Megan Welker