If you are anything like us you are wanting to start 2015 off fresh and healthy, and we are here to help! We are dedicating this week to healthy eating, starting today with a yummy, easy and healthy recipe!
One thing all three of us love is a delicious and bright salad, but one thing that seems hard is finding a good yet healthy salad dressing to have at home. This recipe takes care of that! It is actually one of my Mom's many amazing recipes that she threw together with some ingredients she had around her house and is now our family and friends go to for any occasion!
Photos by Megan Welker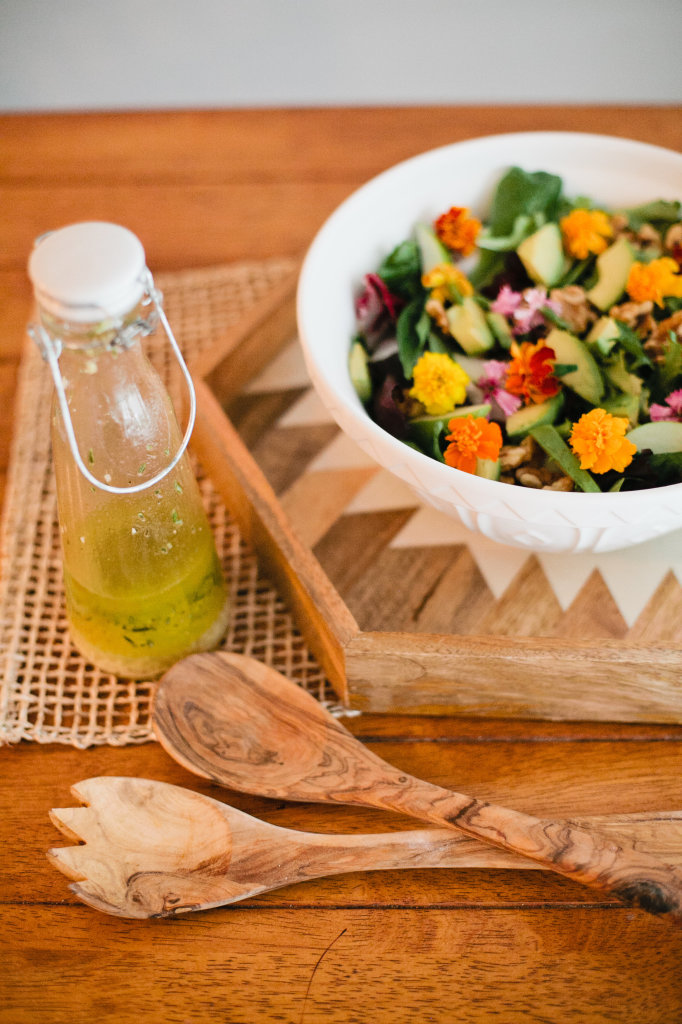 Ingredients
3/4 Cup Extra Virgin Olive Oil
1/3 Cup Rice Vinegar
2 Cloves Garlic Crushed
2 Tbsp Chopped Fresh Rosemary
2 Tbsp Shredded Fresh Parmesan Cheese
Salt & Pepper to Taste
Put in a large jar and shake well. You can add more vinegar if you prefer a more tangy dressing.
It's that easy! Most of these items are found in your home and to top it off it's healthy!! Enjoy!