If you were to ask me my favorite holiday, I think it might be Valentine's Day. I'm not the normal PDA, mush mush overly romantic lady. But don't get me wrong, mush mush is still fun :) So weridly, I love Valentine's Day, I'm a sucker for it. Give me all the pink balloons, candy, and tacky plush animals. Now with having two kids, I love to do a Valentine's day card from them to our family and close friends. Last year, our close family and friends received a picture box filled with confetti. We did this cute little DIY  a couple years ago, check it out here. Everyone loved it! Along with the kids, I love to send out greeting cards to my favorite people in my life. It's a great time to send a little love message to tell people how much you adore them.
Today I'm sharing with you my favorite cards for Valentine's Day from Hello! Lucky. I'm obsessed with these letterpress greeting cards. These greeting cards are not only perfect for Valentine's Day but could be sent at any time thru the year for that special someone.
All photos by our sweet pal Yasmin Sarai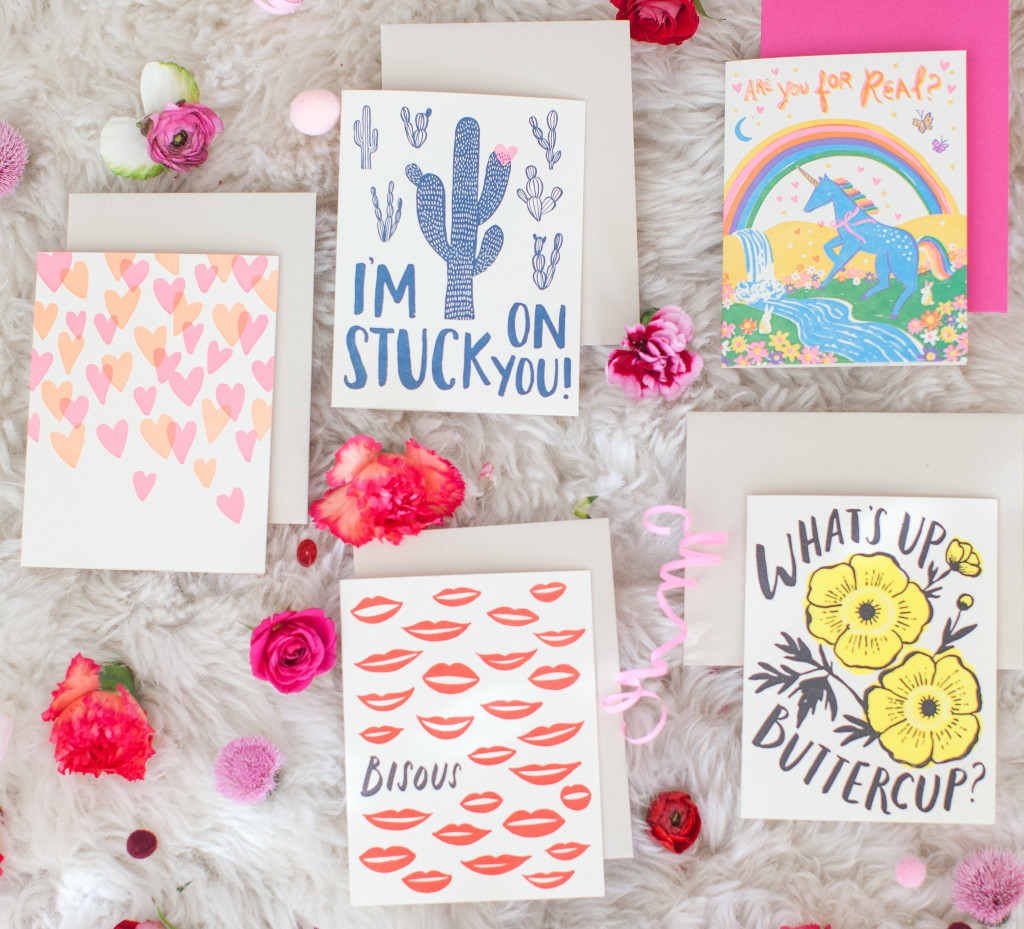 There is something for everyone right?! All these cards are from their Love & Friendship Collection. I mean cmon how could you pick just one? You can't. Need all asap!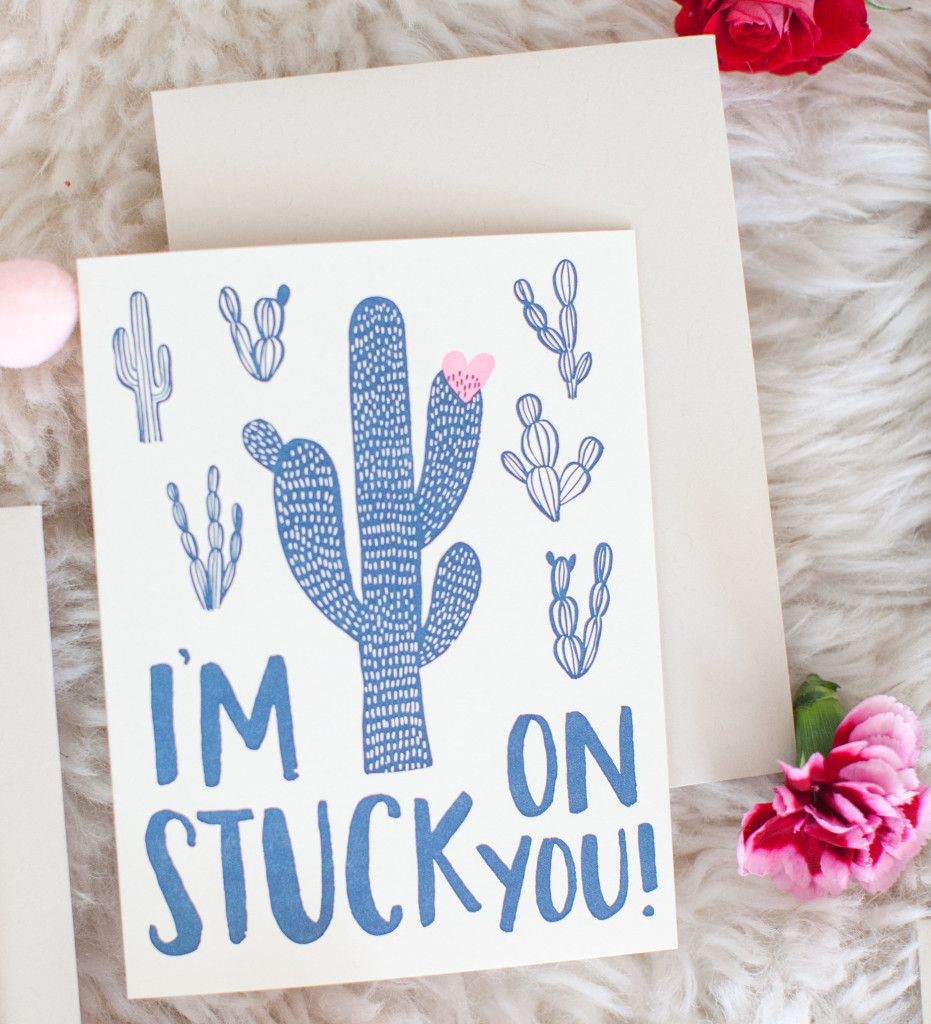 When it comes to my hubby, I always do 2-3 cards for Valentines day. I love to do a funny one, a flirty one, and a sentimental one. I choose the Stuck on You one this year for him. I love the little pink heart detail on the cactus.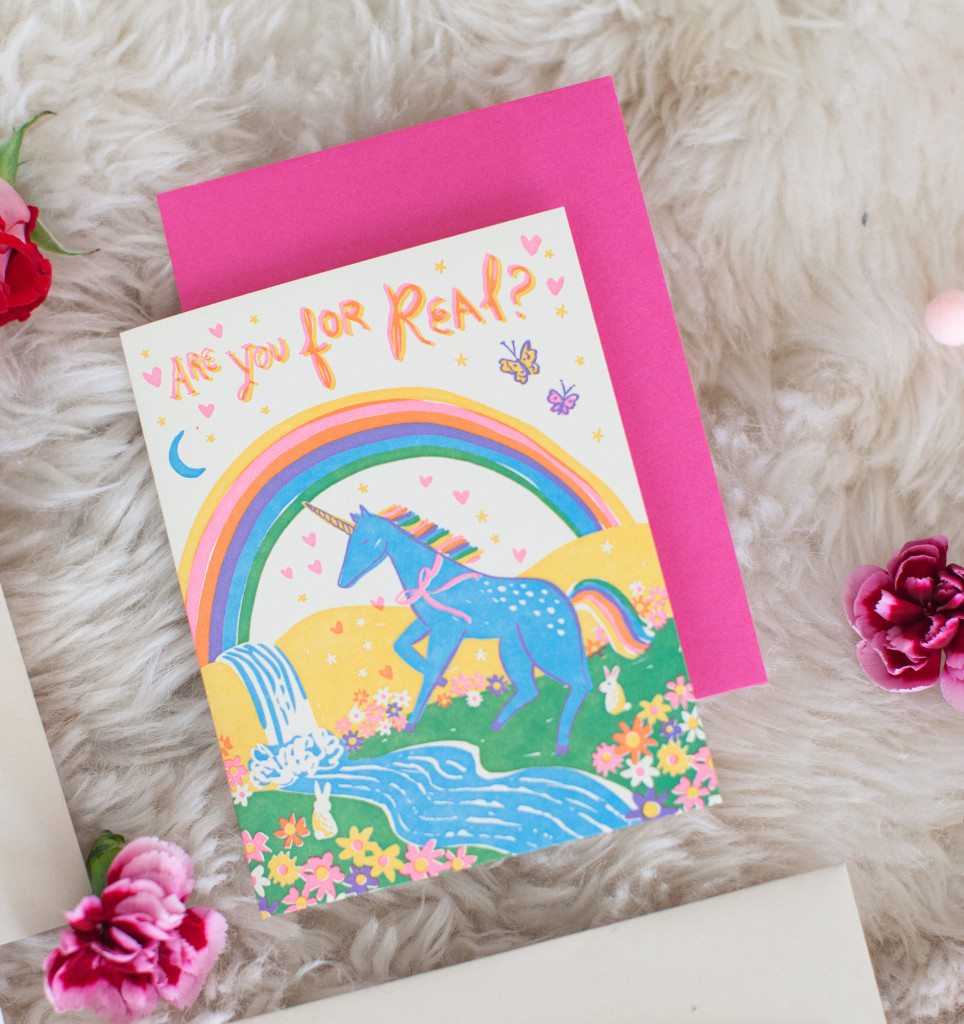 For the unicorn obsessed! This cheery, bright, and fun Unicorn Love card is perfect for really anyone in your life. I love this card for my little babe in my life, my daughter Dylan. Any little babe will love this card. Its also so pretty that you can frame it after and use as an art piece in a little girls room.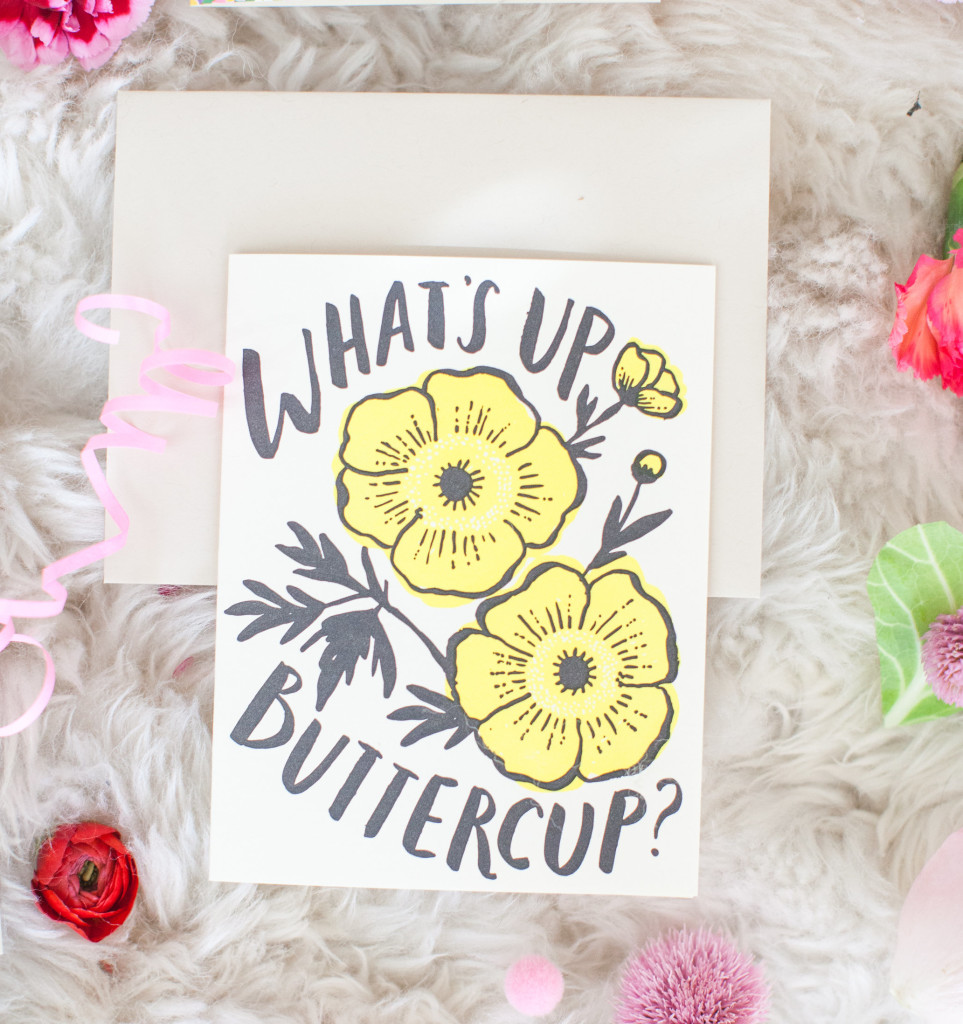 This is one of my favorites. I love the sunny yellow color against the light black.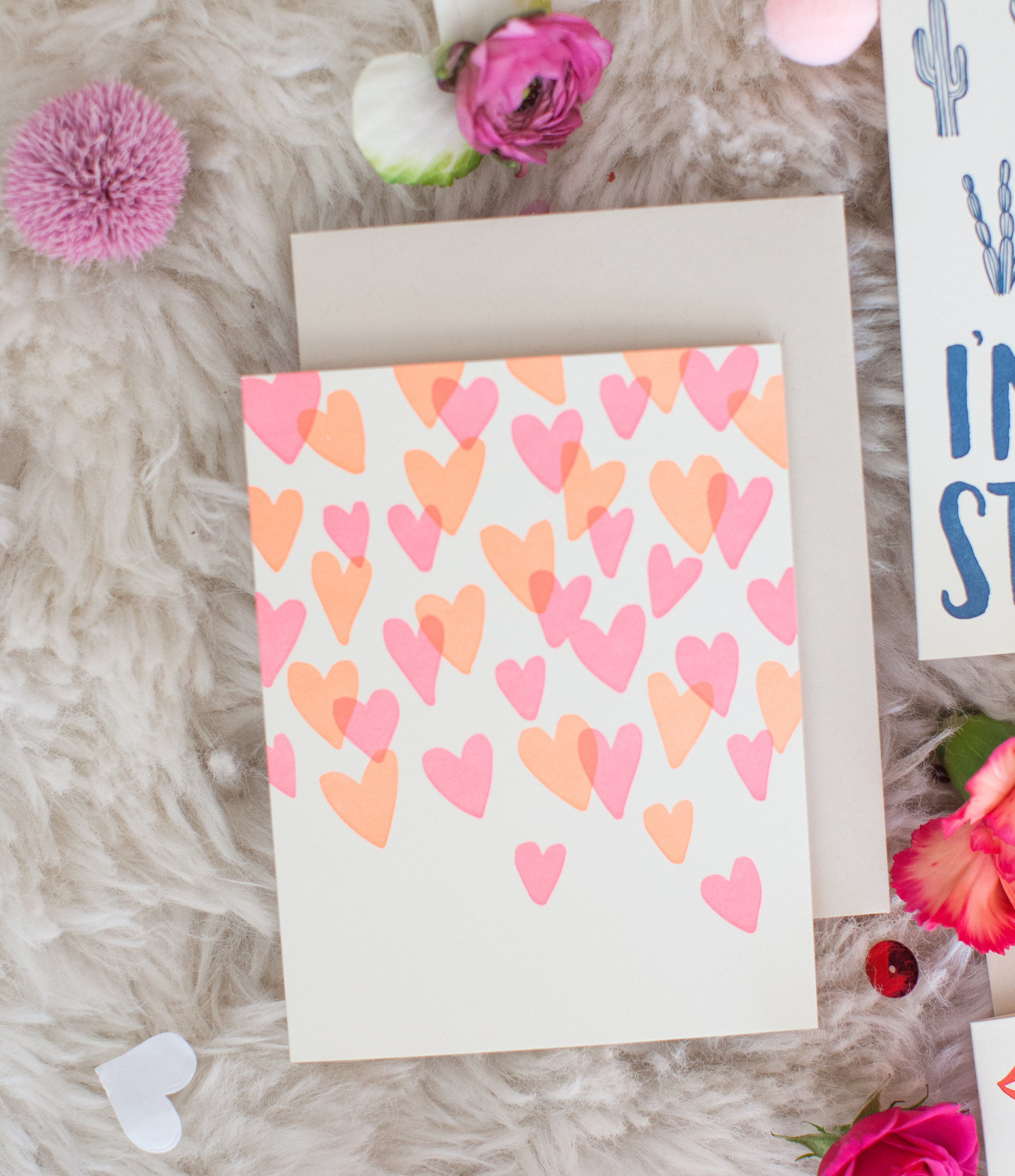 This bright pink and orange neon greeting is shouting to be sent to some of your BFF's.
You will find this as a decor touch in my home during February.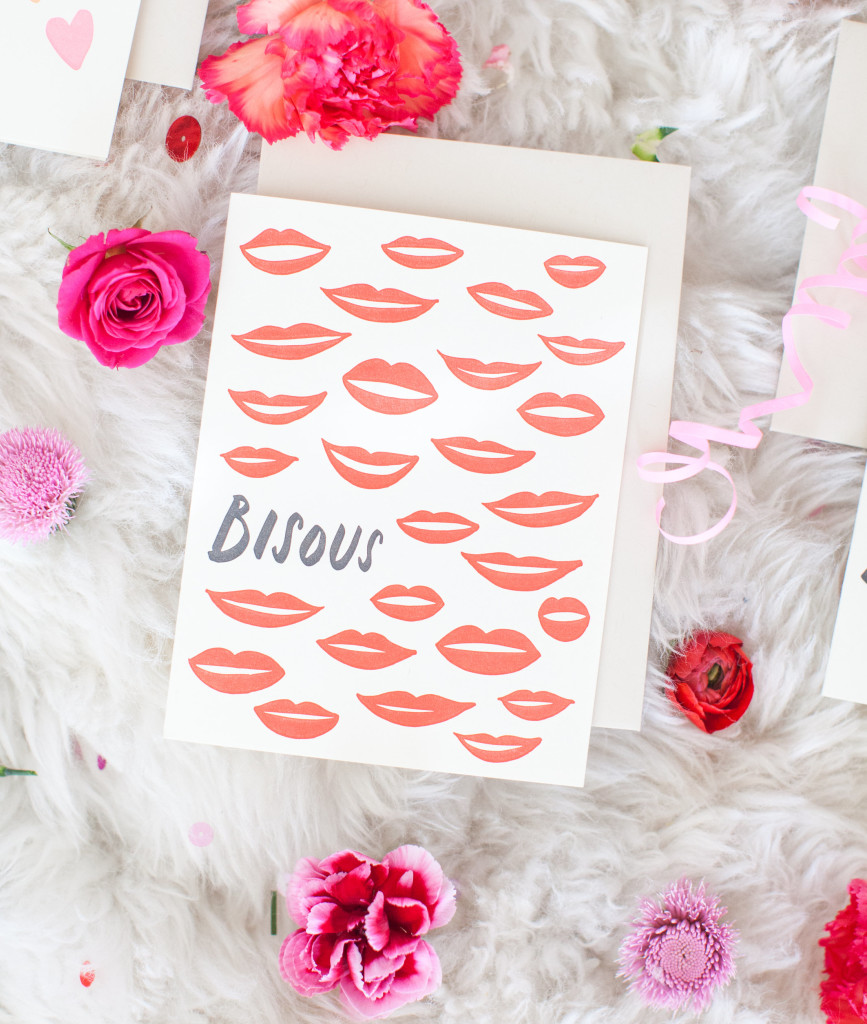 Last but not least, The Bisous Card. You know that this greeting card would be in our collection! If it only said Beijos :) This one will obviously be going to my beijos ladies, Jacquelyn and Leah. Gotta give a little love to your partners in crime.
All these plus more are available on Hello! Lucky website, and right now you can get 20% off using the code CRUSH for all Love & Friendship Cards.
Nothing better then a little love thru snail mail!
xx
Abby