Us Beijos gals love us some pretty baubles, and we especially love anything that can be made sentimental with some personalization.  When we were introduced to James Michelle Jewelry we immediately fell in love!  Owner Jamie Israel is a true inspiration to us, she's a strong working mother raising her son and putting a piece of herself into each of her beautiful creations, her story will truly move you.
Each of us were lucky enough to have a piece made and personalized representing something special to us… Keep reading to learn more about this amazing line and woman, along with a way for you to win a personalized piece for yourself!!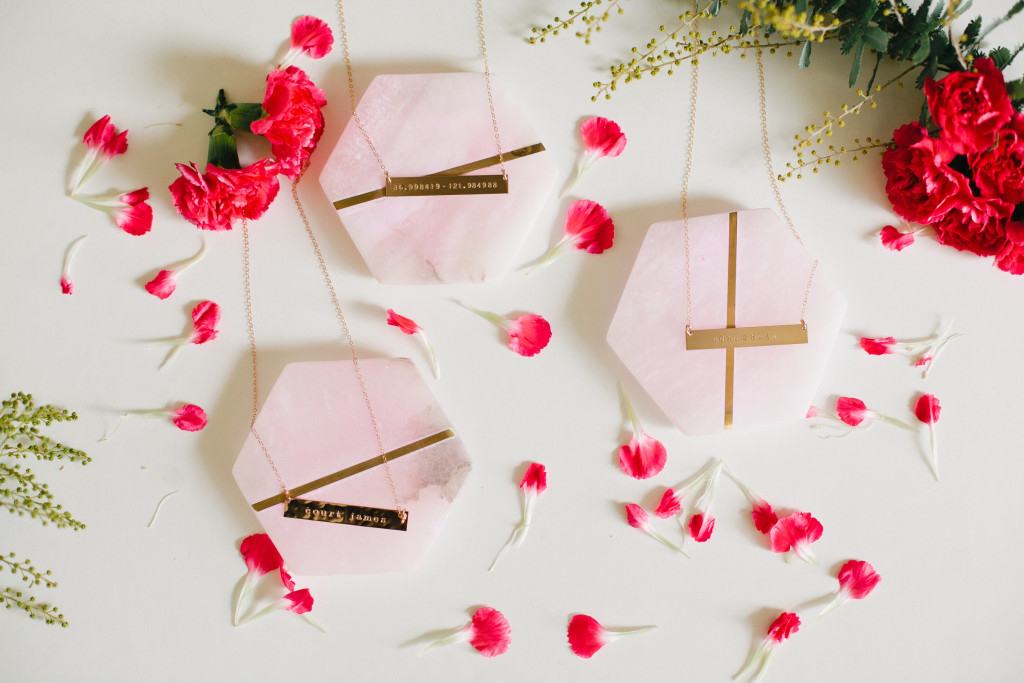 Jacquelyn chose the simple Court James in rose gold, representing her love for the little man in her life…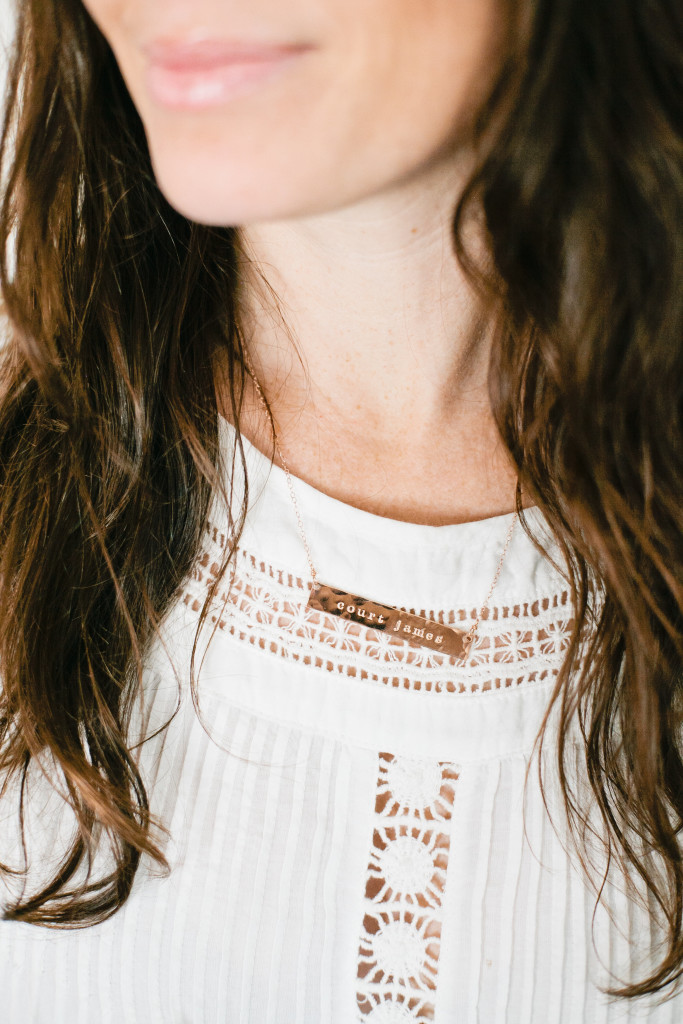 Tell us a little bit about you and how you started James Michelle Jewelry
I started James Michelle about 6 years ago from my bed. Literally! I was very very ill with Lyme disease.  I had just lost both of my parents within 2 months of each other and lost my marriage soon after.  And found myself homeless.  I had an intravenous picc line in my heart and was undergoing treatment.  It was all too much.  I wanted to just give up.  Just such a sense of abandonment and loss.  I felt so alone and so lost stuck in a bed. I lived in 8 different homes in a 2 year period. Sometimes with complete strangers. I even slept in the back of my car.  I feel like I cried enough tears for a lifetime.  I was turned down for disability.  A friend bought me a $50 handstamp set and I started stamping from my bed.  It helped me. It took my mind off of the pain. I put up a listing on my Facebook and Etsy and was literally begging friends to buy necklaces from me. It just kept growing. One month I made $200, then the next month $500 and from there its all a blur. I have a team of 8 people making jewelry now. Somedays I cannot even wrap my head around it. But I believe it was from prayer and dedicating every waking moment to it. It wasn't about money for me. It was about survival. About being able to buy a bottle of advil or some food.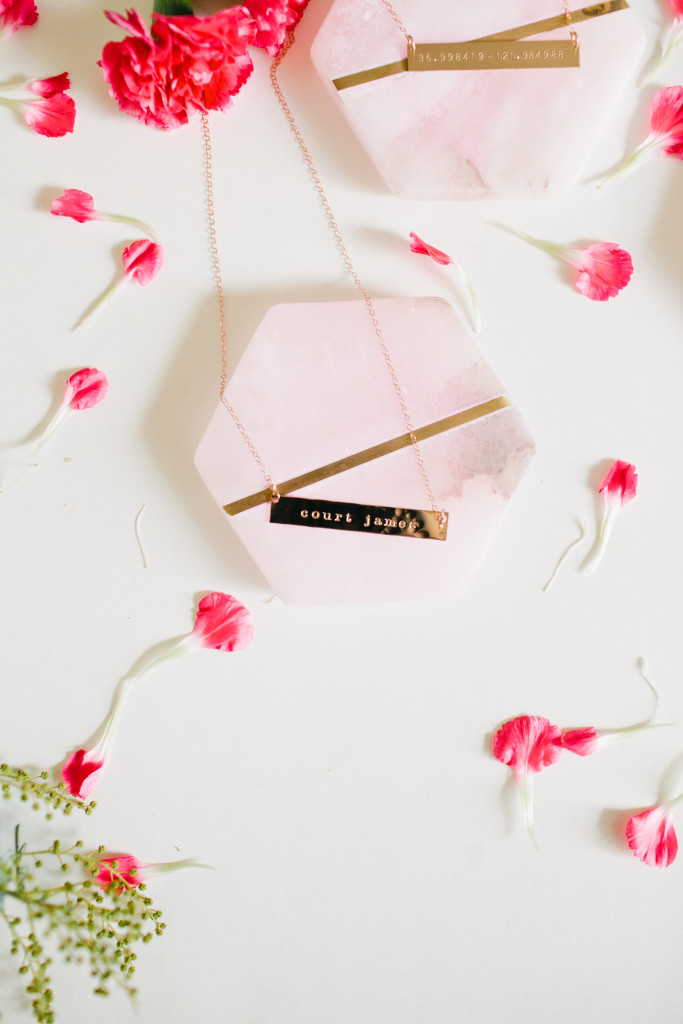 What inspires your designs?
I am so inspired by the ocean and the mountains.  Before I became ill I was so into surfing.  I lived in Maui off and on and I am from Oregon so in the winters I was really into snowboarding.  I also always loved hand stamped jewelry.  Its such a cool thing to write something close to your heart and wear it.  My favorite quote is "I am you; you are me. I am the waves; you are the ocean. Know this and be free…." I think that is reflected in my designs and my aesthetic.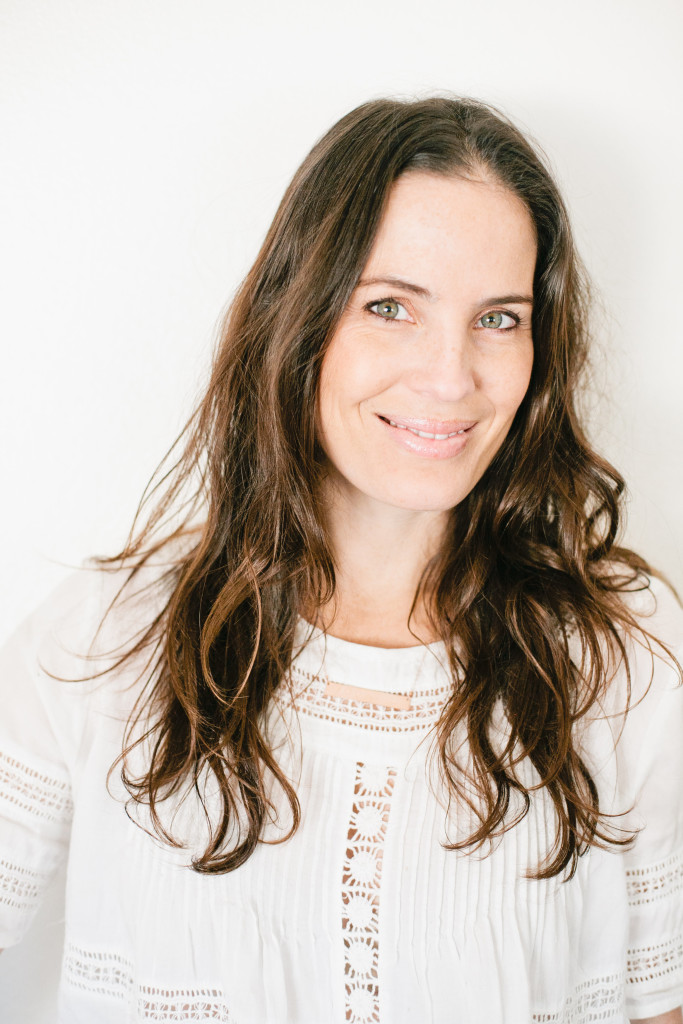 Here's Leah with a pretty piece in gold for her two girls Edie & Isla, gotta represent both princesses!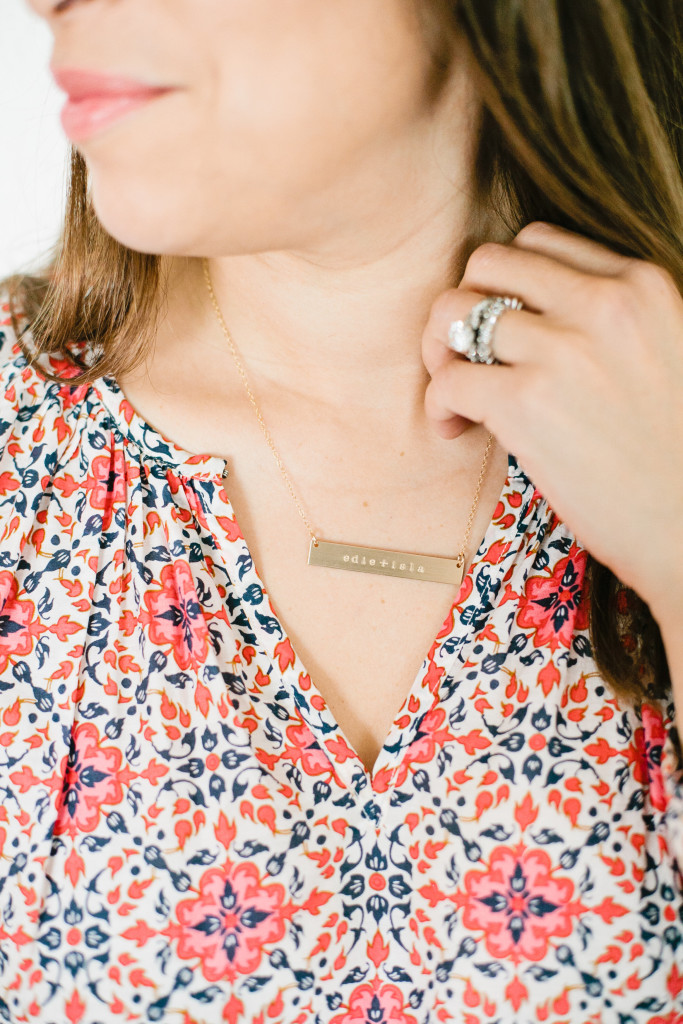 Being a business owner and mom isn't easy, how do you balance it all?
Well,  it is definitely hard to balance but my son lives with my ex-husband during the school year and is with me once a month and for the summer due to my illness. His Dad moved away and that was a very hard decision. It broke my heart into a million pieces. I just wanted him to have a well structured life. He's very active and into sports. And being ill is very hard to have a balance and structure. One week I am ok and the next I cannot move.  My son is amazing. I hate that he has to see his Mom sick but he is so mature about it. He is like. Mom, one day we will find a cure!  And he is always trying to help me out.  He loves to be Mommys little helper.  And I love that  its teaching him to have compassion for others.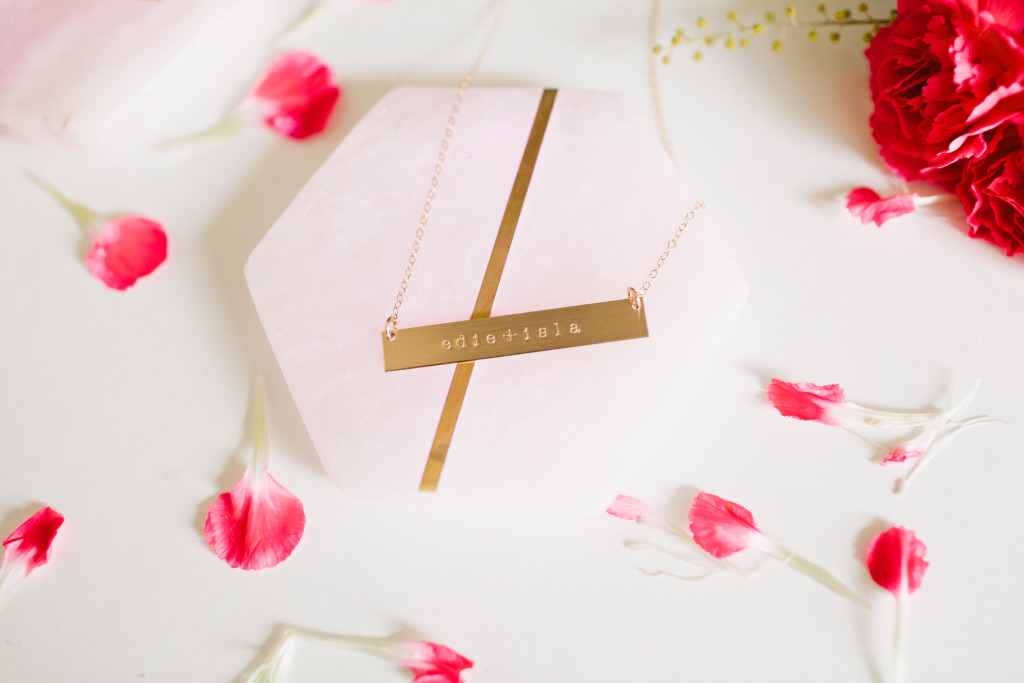 What has it been like to connect with your clients?
Oh, I love it. I have met so many amazing people.  I love to hear their stories.  Some are sad and some are happy. I can relate to so many stories because I went through a lot.  And I have such a deep understanding for life. The ups and the downs. I have met so many clients that are my great friends now.  And other amazing business women who I get to talk to about our ups and downs of having a business.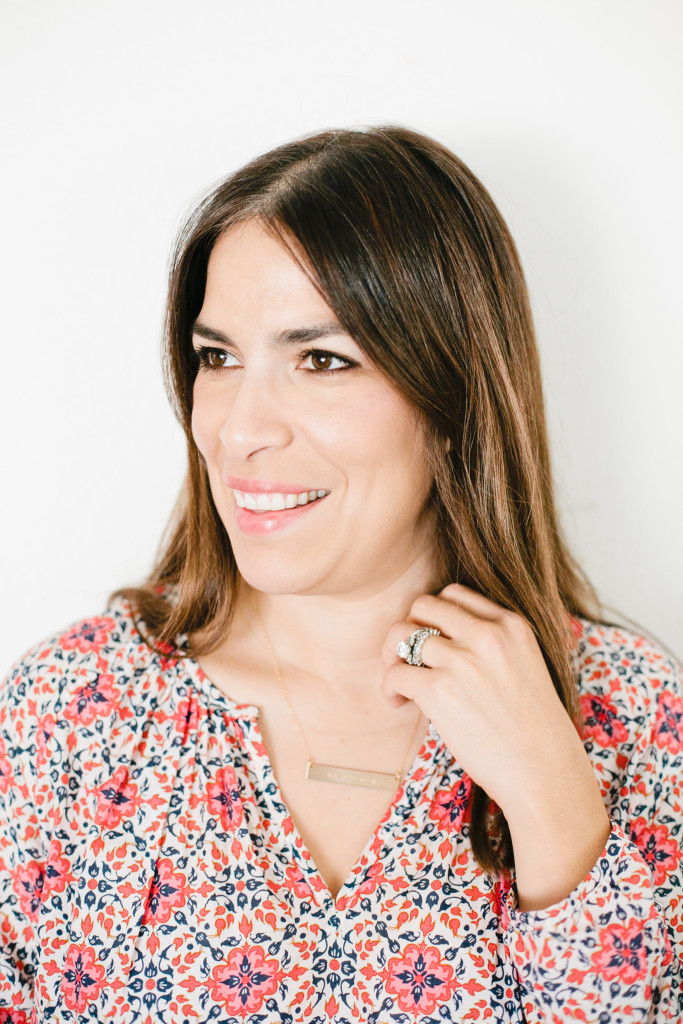 Abby went with something to represent the hubby, it doesn't have to be about the kiddos all of the time!! Her necklace is in gold and has the coordinates of their wedding location.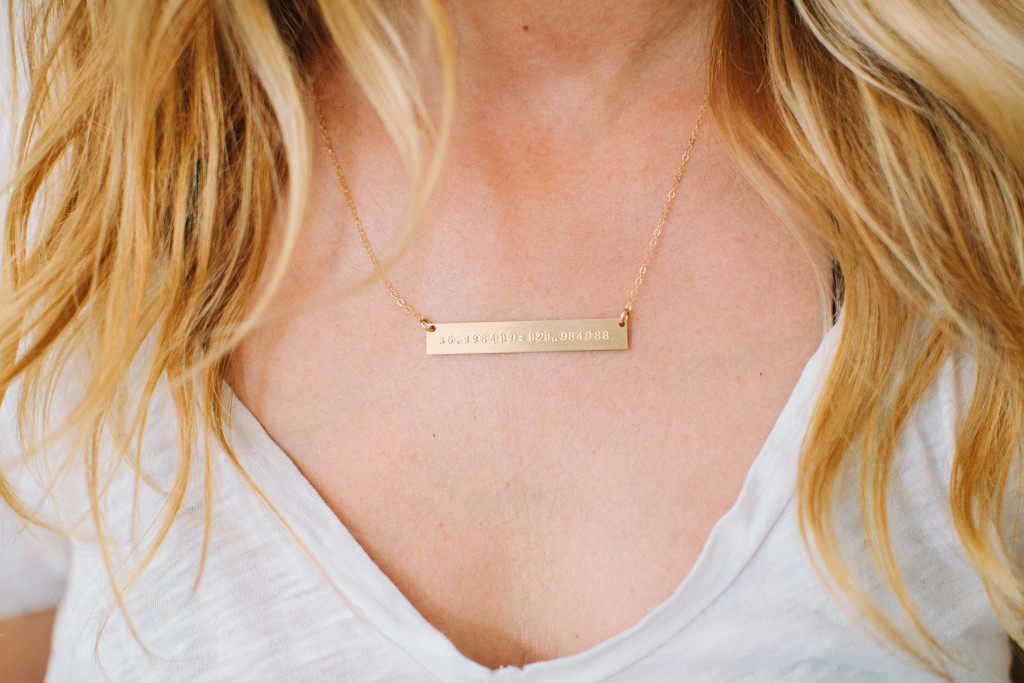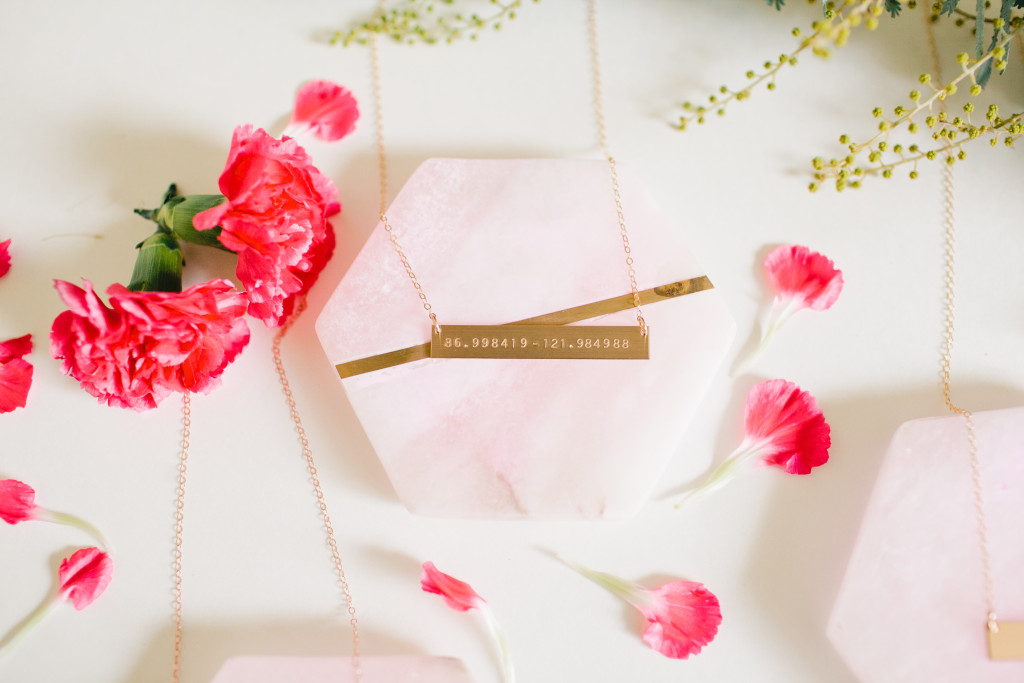 What is next for James Michelle Jewelry?
I am not sure what is next.  I have never really had a plan.  I have just been winging it.  It has grown so much and I feel so blessed.  I just try to take it one day at a time. I find if I start trying to make big marketing plans or over thinking what's next I get too overwhelmed. I would be happy if it just stays as it is and if it grows more I will be stoked!!
xoxo Jamie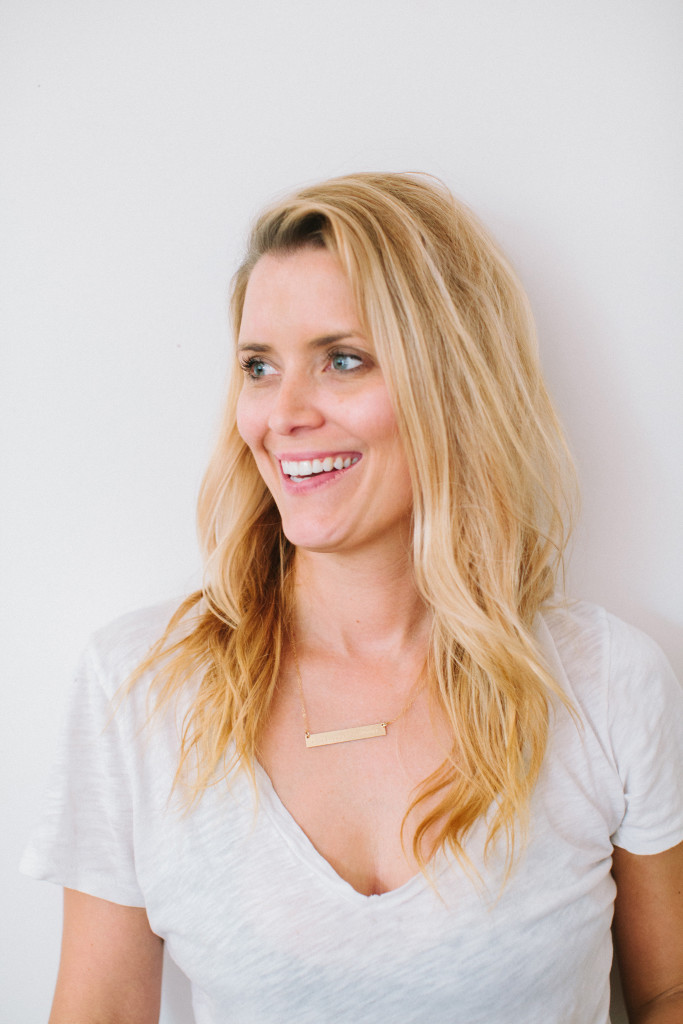 And now for the giveaway….