Today we have an easy and cute DIY that will leave you feeling oh so clean! I have seen these DIY all over Pinterest. I thought to myself these look so cute, and would make a great hostess or bridal shower gift. So I gave it a whirl, and it was incredibly easy and fun to do. Now, that I have the method down, my family and friends might be getting soap bars for every celebration. Ha! Let's see how we do it…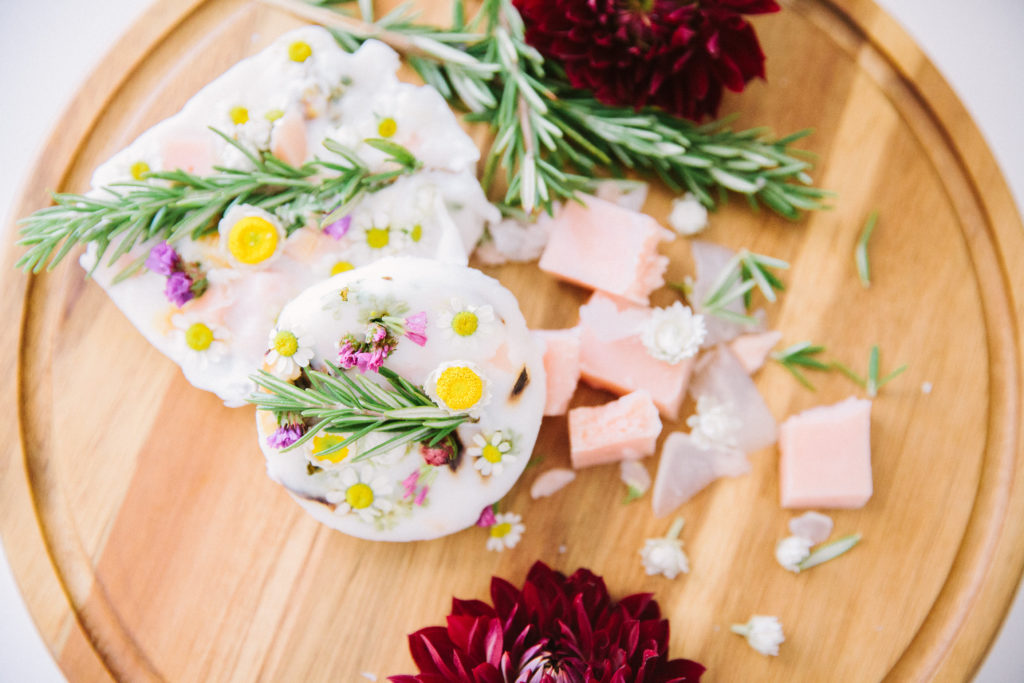 Photos by Yasmin Sarai
Ingredients
Unscented Soap Bars (clear)
Scented Soap Bars (whatever scent you enjoy)- optional
Coconut Oil
Herbs + Flowers
Essential Oil
Soap Molds or plastic Tupperware
Parchment Paper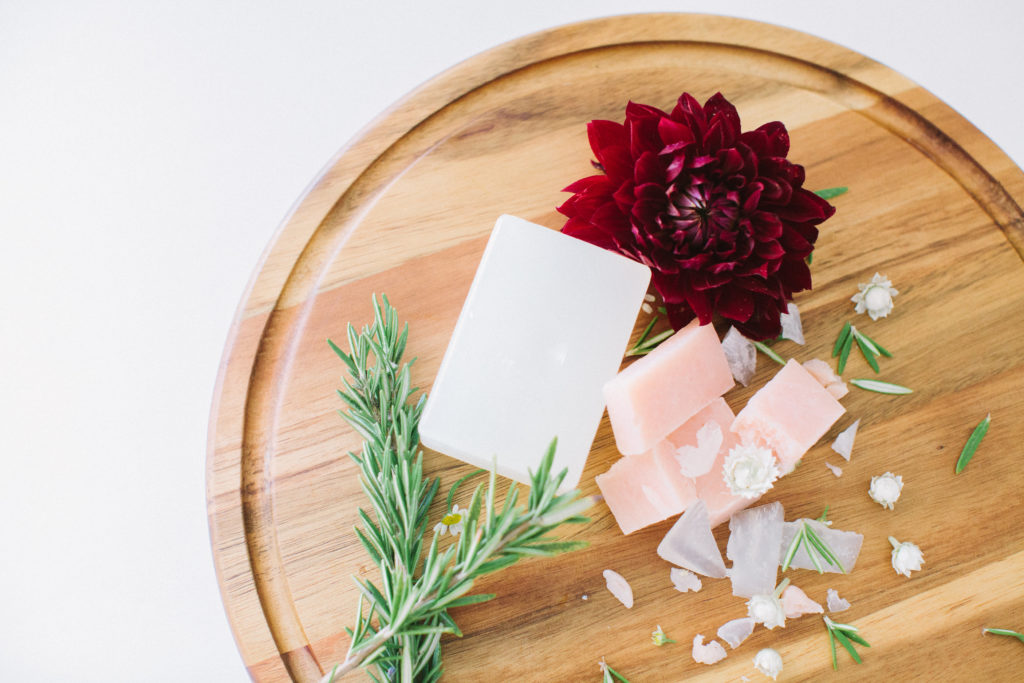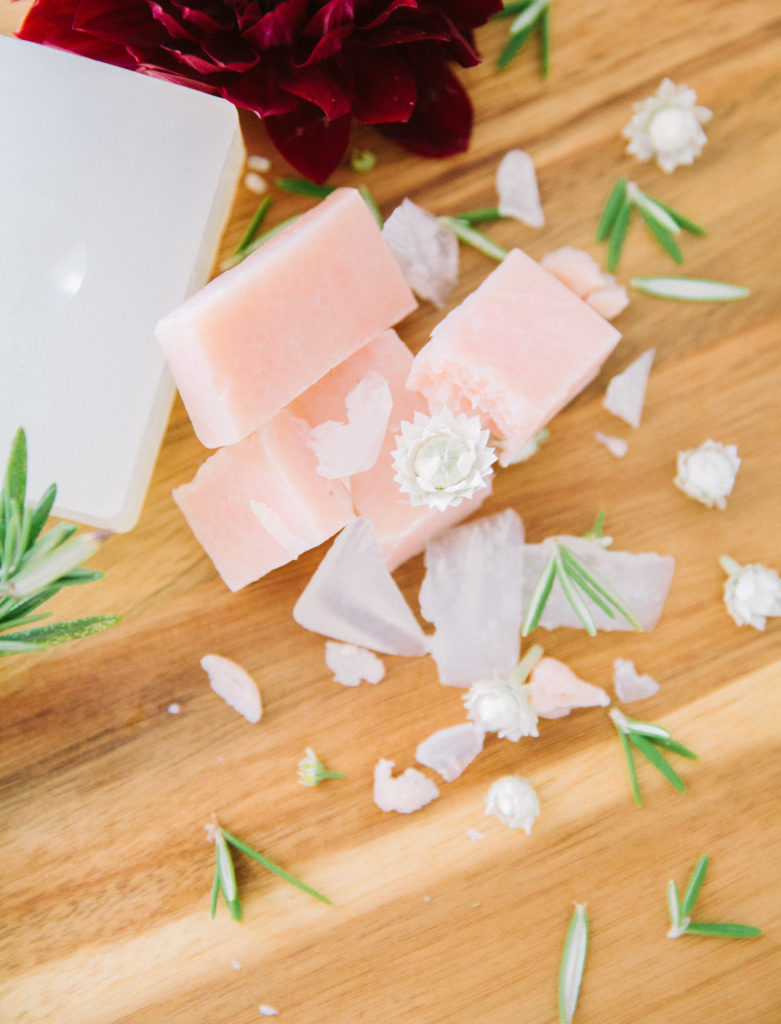 Directions
1st, take your wax or parchment paper and place in your mold. With some of your coconut oil, spread over the parchment paper. This will help with getting the soap out of the mold once it hardens. Set aside.
Now, melting the soap can be tricky. I tried in the microwave, and it just dried out. Using a double broiler worked best for me.
Using your double broiler, cut the unscented soap into chunks. It melts much better this way. Place in the double broiler with a tablespoon of coconut oil. Stirring consistently at a very low heat, add a little bit of water to help it thin out. Be sure not to add a lot of water if you do, you will have just made liquid soap.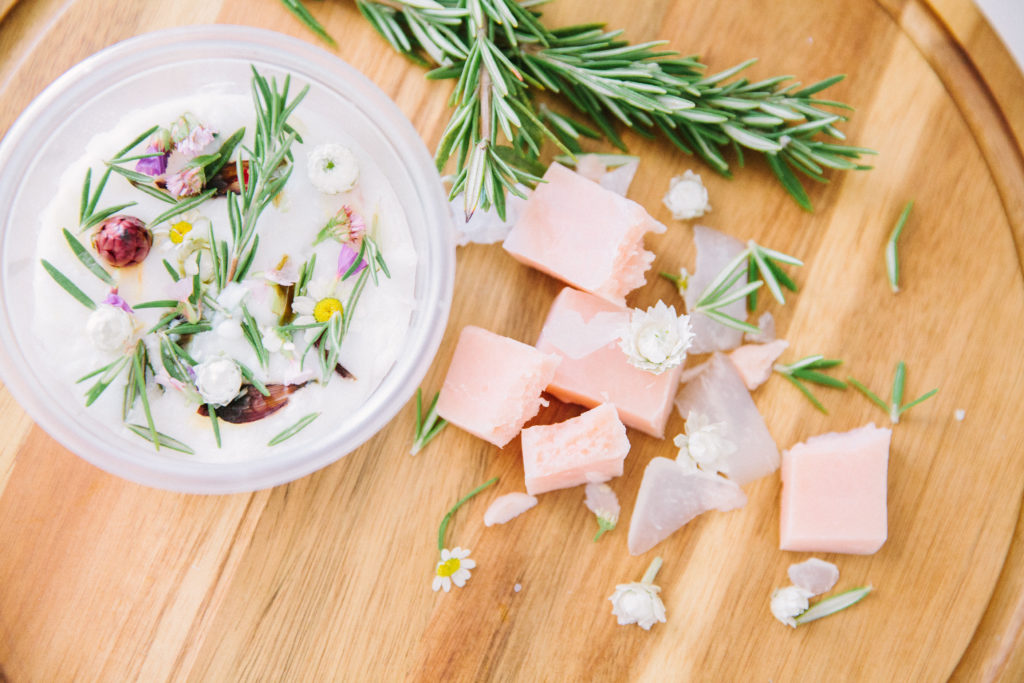 Once you have it melted down to a pourable consistency, pour into your molds. If you want to add essential oils, place a couple of drops into your hot mold and stir around. If you have a scented soap bar you want to use, simply cut into small chunks and place into hot soap molds. This gives it hints of color. Once cooled a bit, place your herbs and flowers on top. I discovered that if you pour hot soap on top of the herbs and flowers, they will wilt and turn a dark, gross color. I used rosemary and chamomile, perfect soap bar for a nice warm bubble bath!
Place in fridge to cool down and harden. Allow to harden for a couple of days to ensure its hard all the way through. Finally, wrap in wax paper or parchment paper, throw a cute ribbon on and gift away. These would  be cute in your bathroom as decoration.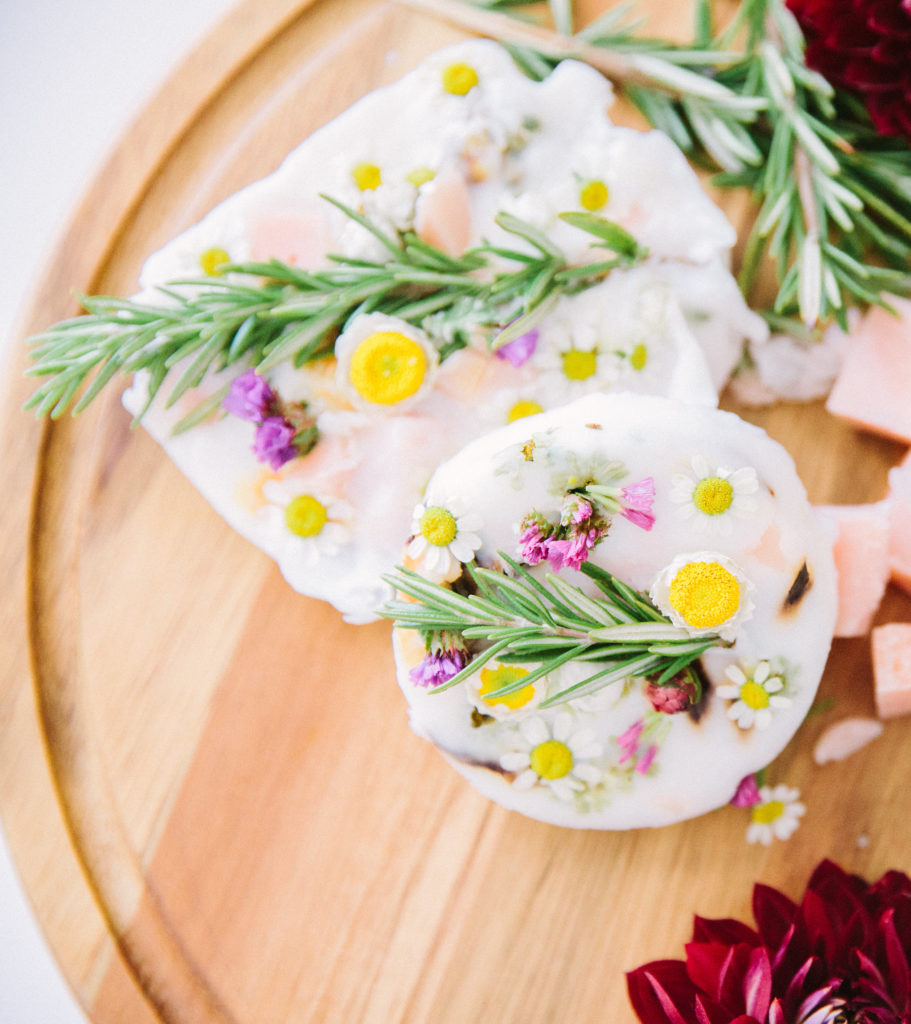 Pretty easy huh!? Limitless options. Next, I'm gonna try lime and coconut! Yummy!
Kids will love to help out with this fun DIY. Just be sure to be cautious of the HOT soap.
Let's see what you come up with!
xx
Abby