---
We have just 4 more short days until Christmas! It sure came up notably fast this year. I still have some holiday shopping to do! eek! Now, it wouldn't be the holidays without a little Christmas cocktail. This year, I wanted to do something pretty classic and simple. And, this cranberry sparkling rosé holiday cocktail is a no fuss, just straight to the point kind of cocktail. Having people over for any holiday is stressful, so sometimes simple is the way to go. Fewer the ingredients, fewer chances of forgetting something, you feel me? Plus, I'm pretty sure you would have all these items already for your holiday feast.
Photos by Erin Milnik
This 4 ingredients sparkling cranberry rose is the perfect holiday blush cocktail!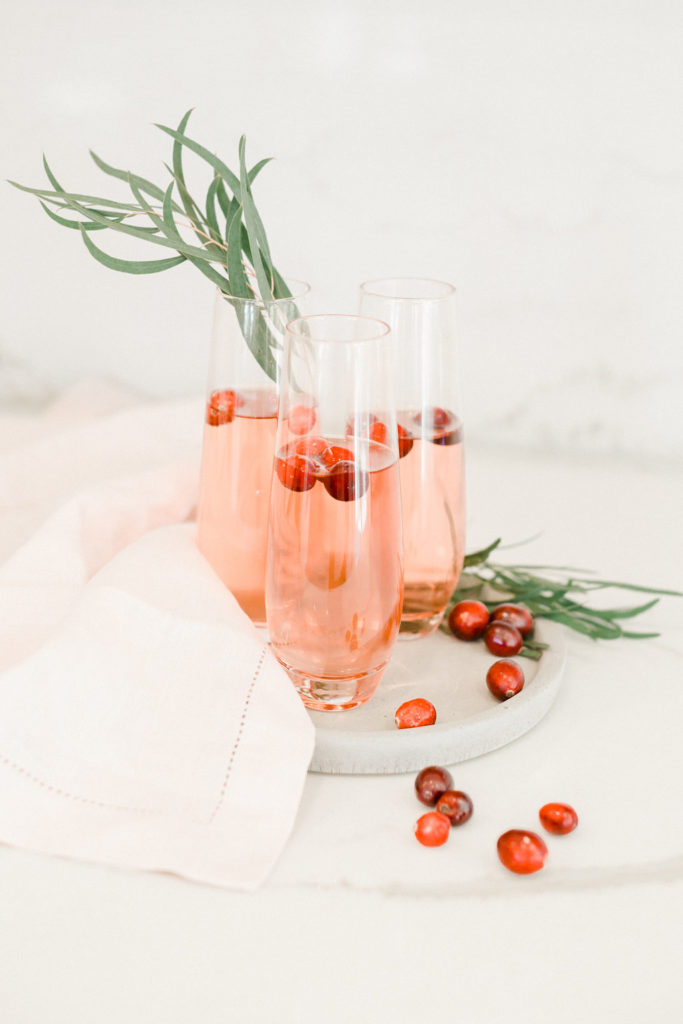 I N G R E D I E N T S
Fresh cranberries
Organic cranberry juice
Organic orange juice
A good sparkling Rosé
(I love One Hope Wine)
sugar cubes (optional)
D I R E C T I O N S
Now, the sugar cubes are an option, it adds some sweetness to the cranberry cocktail. Rosé can also be sweet, so I would recommend you do a trial cocktail to see how you like it before serving to your guests.
Place one sugar cube in the bottom of 8 to 10 chilled champagne flutes. Pour 2 tablespoons cranberry juice into each glass. Next, fill each glass with sparkling rose wine or champagne. And then add a splash of orange juice. Lastly, garnish with a couple cranberries. Makes 8 to 10 servings.
Also, this is best when you can serve immediately.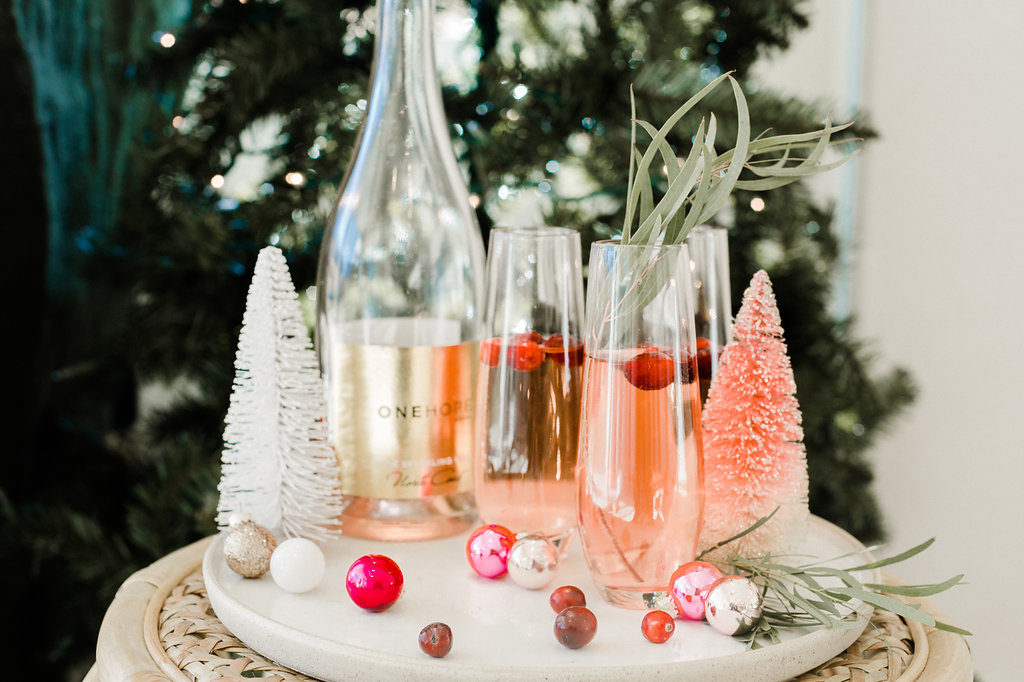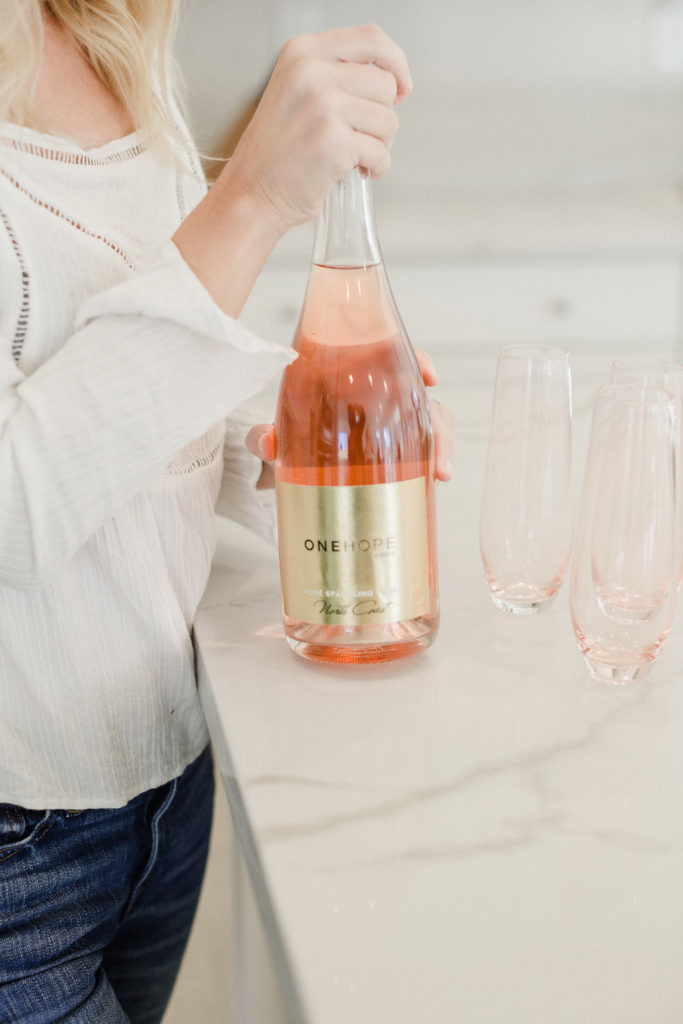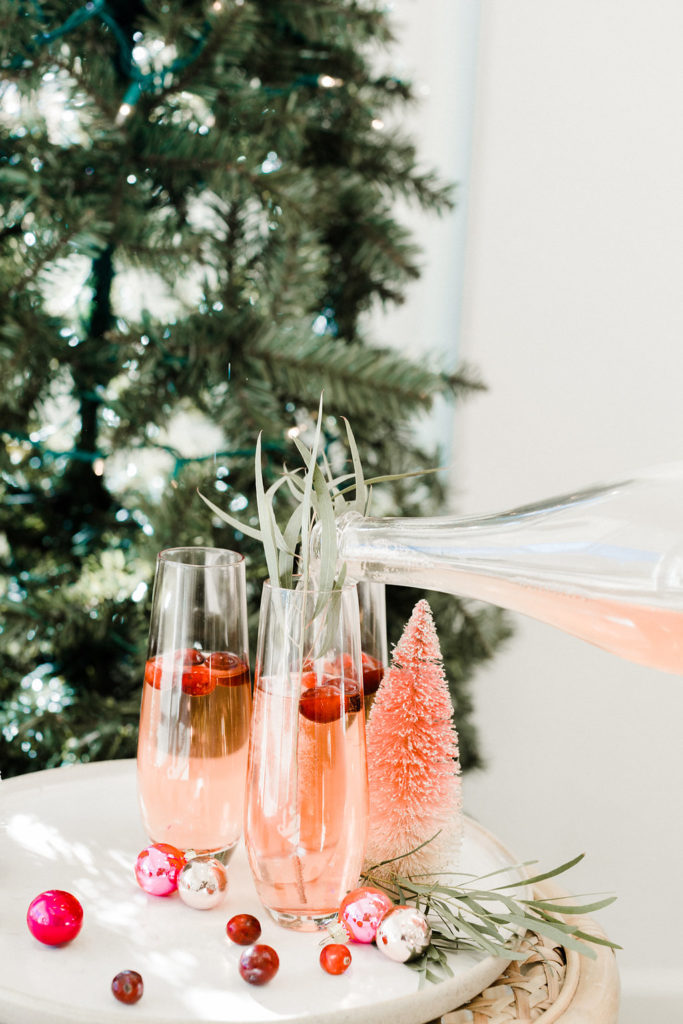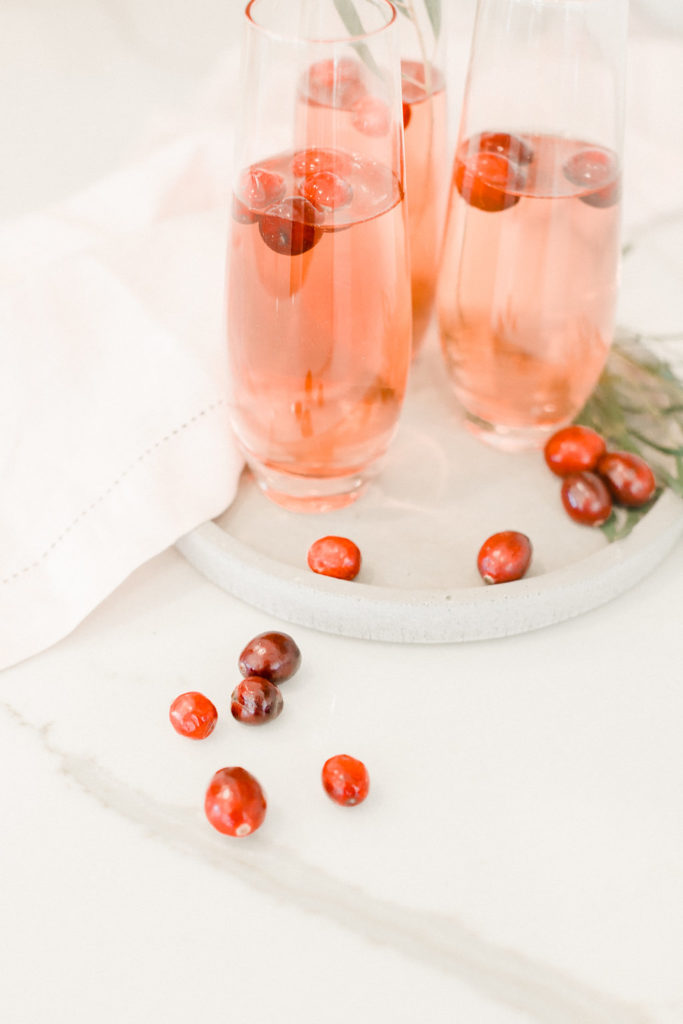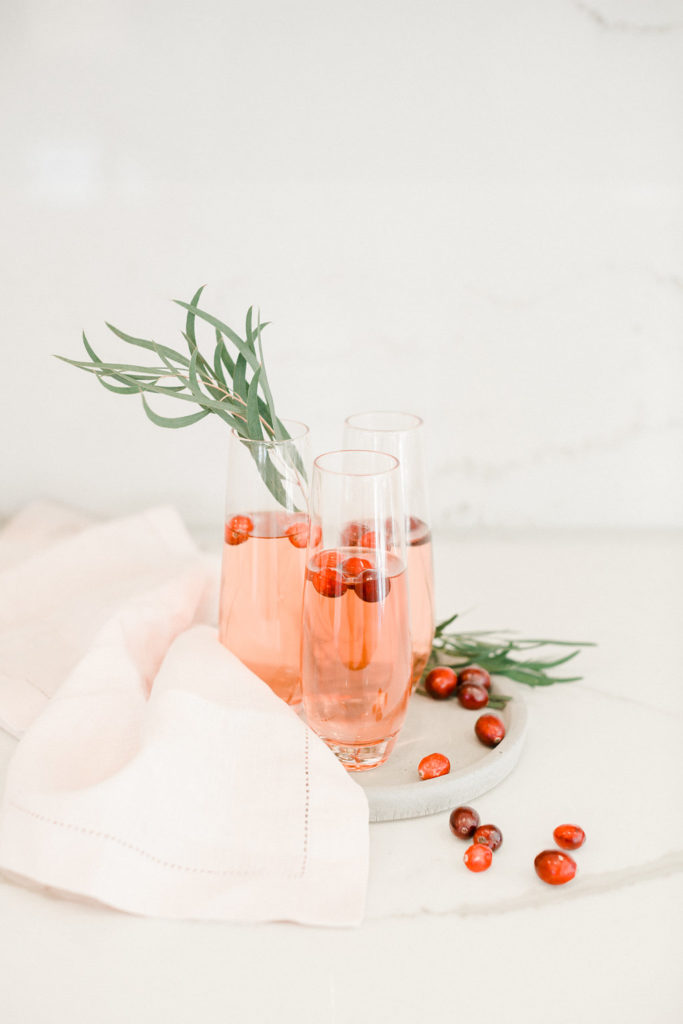 Happy Holidays to you and all your loved ones! Wishing a safe and Merry Christmas!
Cheers!
SaveSave
SaveSave
SaveSave