In the midst of all this fun holiday content, we had to throw in some glitter for New Year's Eve. Believe it or not, it will be here before you know it. We love throwing and creating magic when it comes to New Years Eve celebrations. And well, this one is pure magic. New Year's Eve is all about celebrating the new year to come, and when it comes to little girls… the only way to celebrate is with lots of candy, sparkles from head to toe, and glitter dance parties.
As we say goodbye to 2017, we are so excited to see what 2018 will bring us. We head into a full list of pretty we want to create, and we know that we can't make any of that happen without the creative vendors we work with. A big thank you to all the vendors that we call dear friends and let us create and inspire. 2018, we are coming for ya!
Want more glitter and sparkle? Head on over to 100 Layer Cake-let!
Photos by Julie Cahill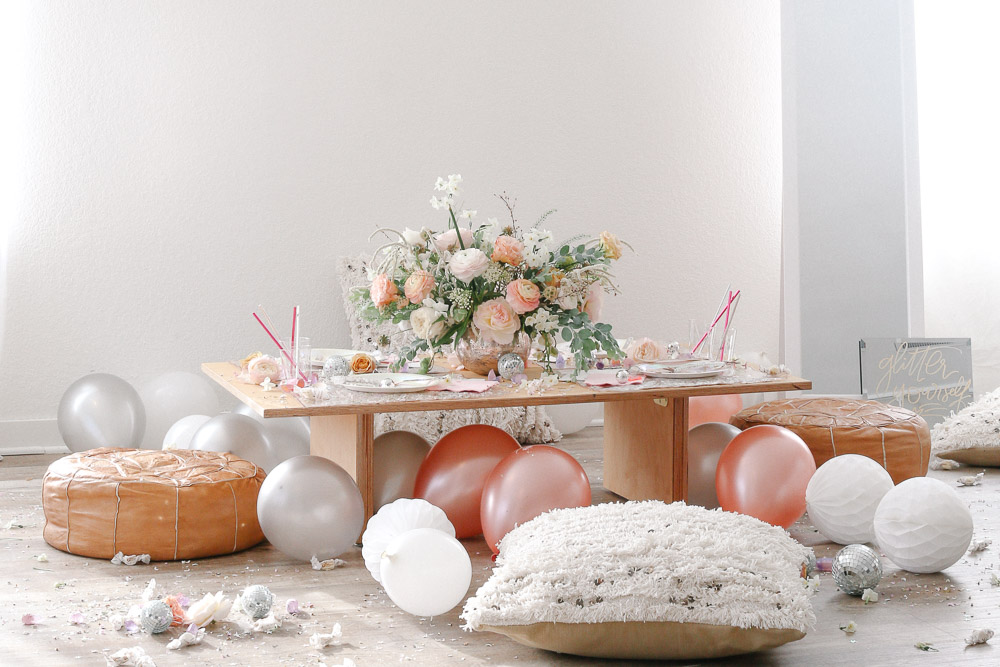 This little par-tay was all about glitter and sparkles, and it's in every detail, cause what little girl doesn't love sparkle? New Year's Eve is all about letting it all out, and oh boy did these girls party it up! Every bash starts with the announcement to let you know of the fun headed your way. Our pal, Meghann Miniello created some magic of her own with this vintage vibe invite. And check out her mirrored signage as you read thru the post!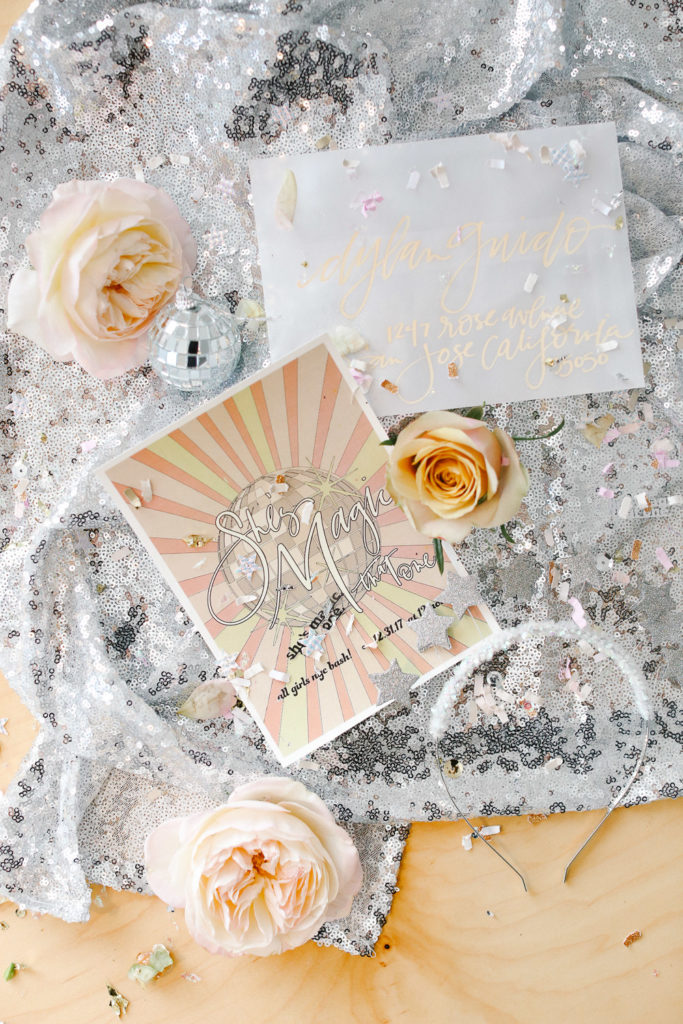 Now, let's talk table decor, shall we? I had this idea about confetti filled placemats when I was dreaming up this shoot. The Confetti Bar, made exactly what I was thinking, and it makes the table sparkle, don't you think! Confetti filled placemats for 2018? I think so!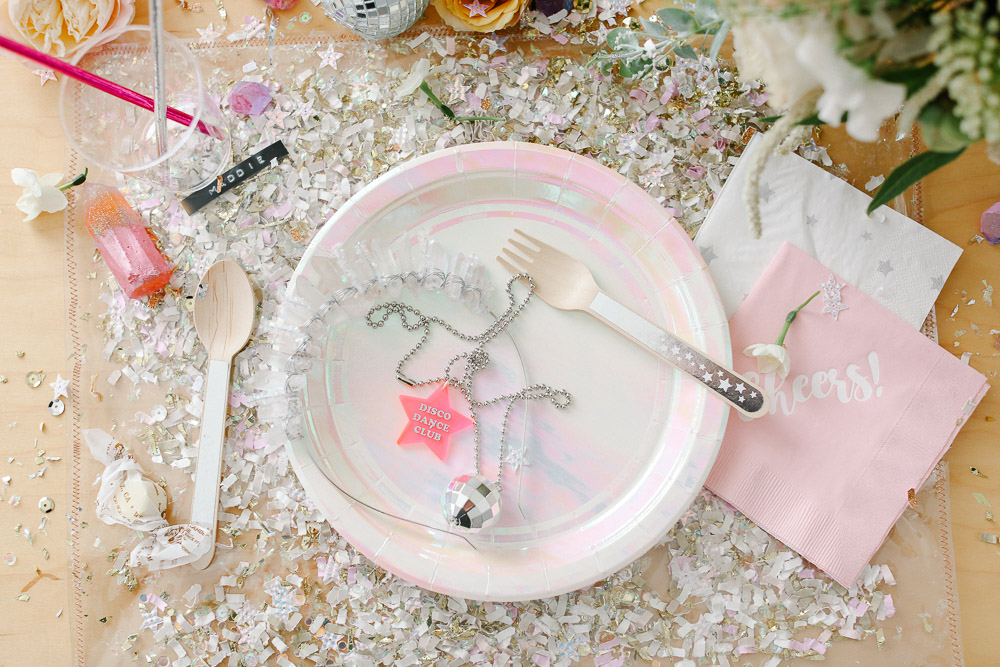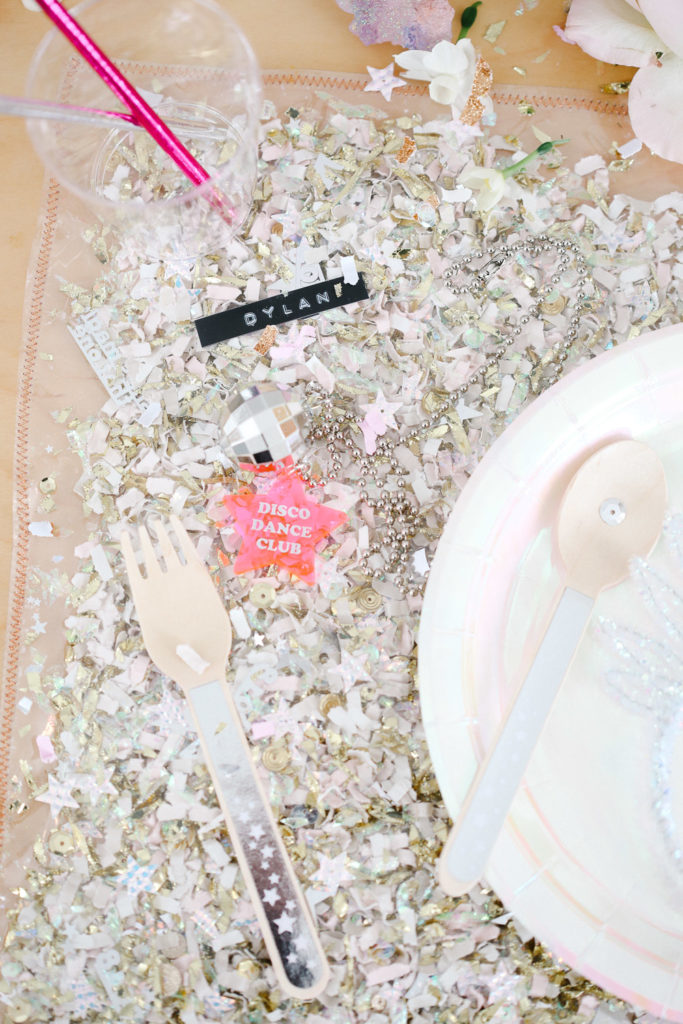 If you're looking for a place that you can create custom and personalized table decor and everything party wise all in one shop, then Beau-Coup is the place to find it all. I love this online store as they are very affordable and you can get large quanties.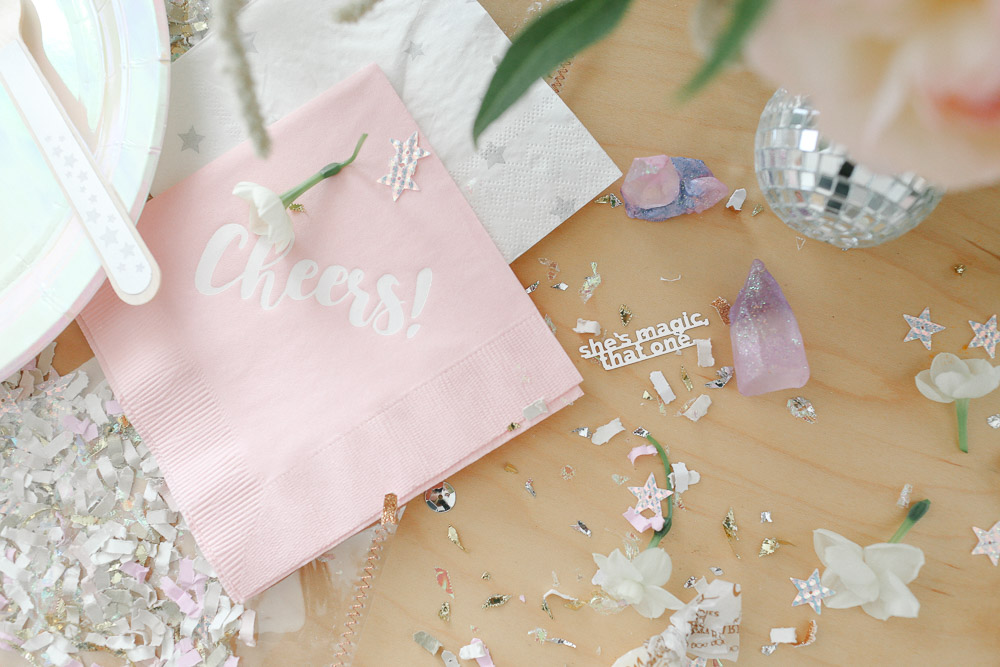 CHEERS NAPKINS | PLATES | METALLIC STRAWS | CUSTOM CUPS | WOODEN STAR UTENSILS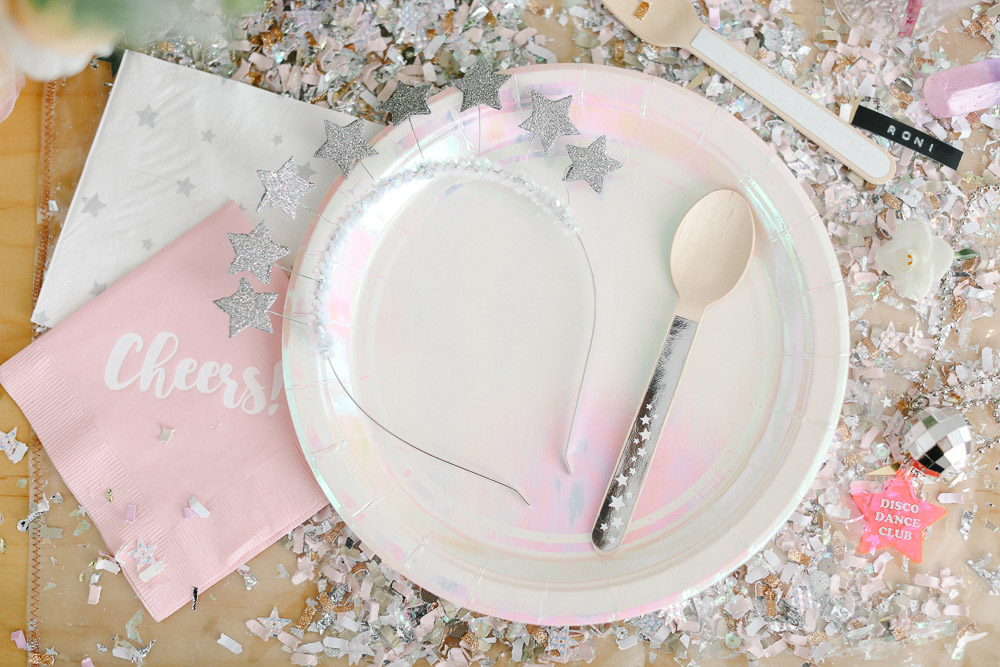 No party is complete without flowers. We love them; you love them. They are a must. And, Jennifer from Busy Bee's Floral Design created her own magic with this natural color toned arrangement for the table.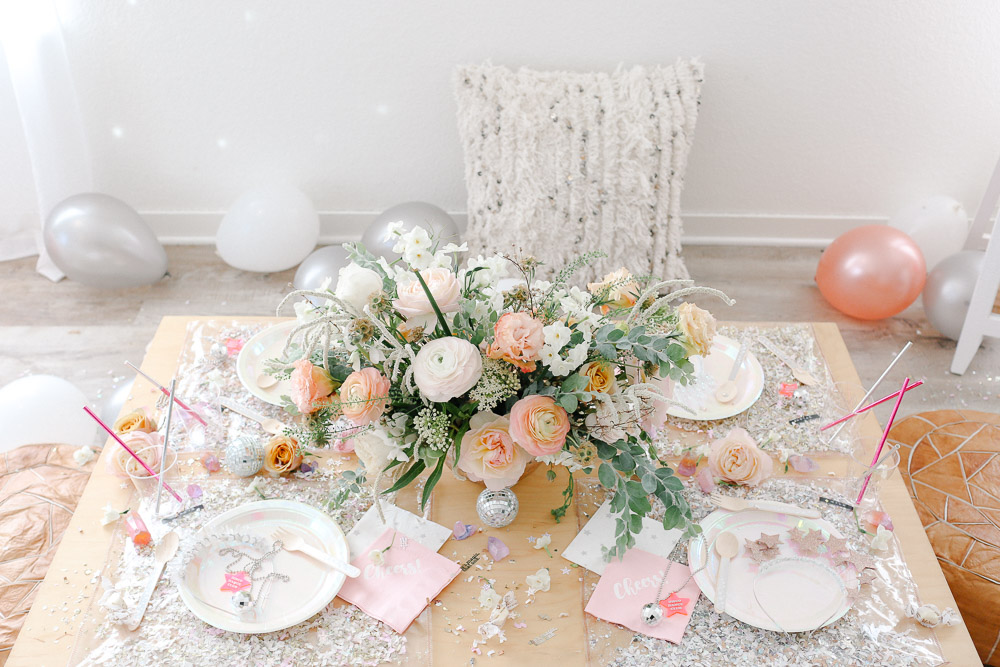 Every party needs SUGAR! The table and floors were filled with it! You bet they got their hands on all that Marini's taffy and gemstone rock candy from Lucitini Cakes. And the sugar doesn't stop there. Fresh caramel apples from Marini's Candies were the cherry on top for these ladies. All this sugar naturally led to a dance party!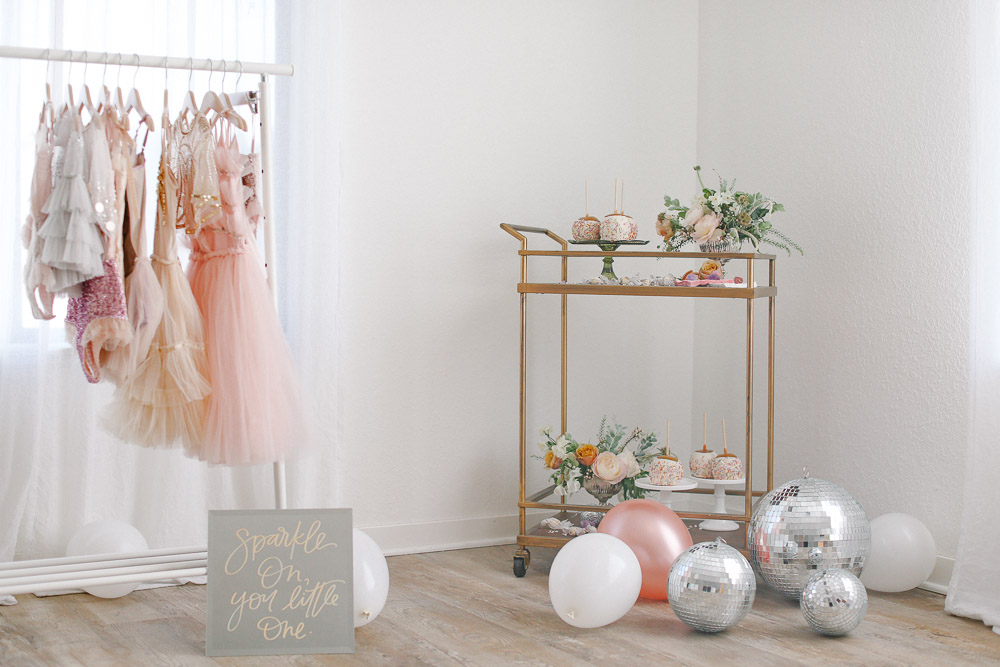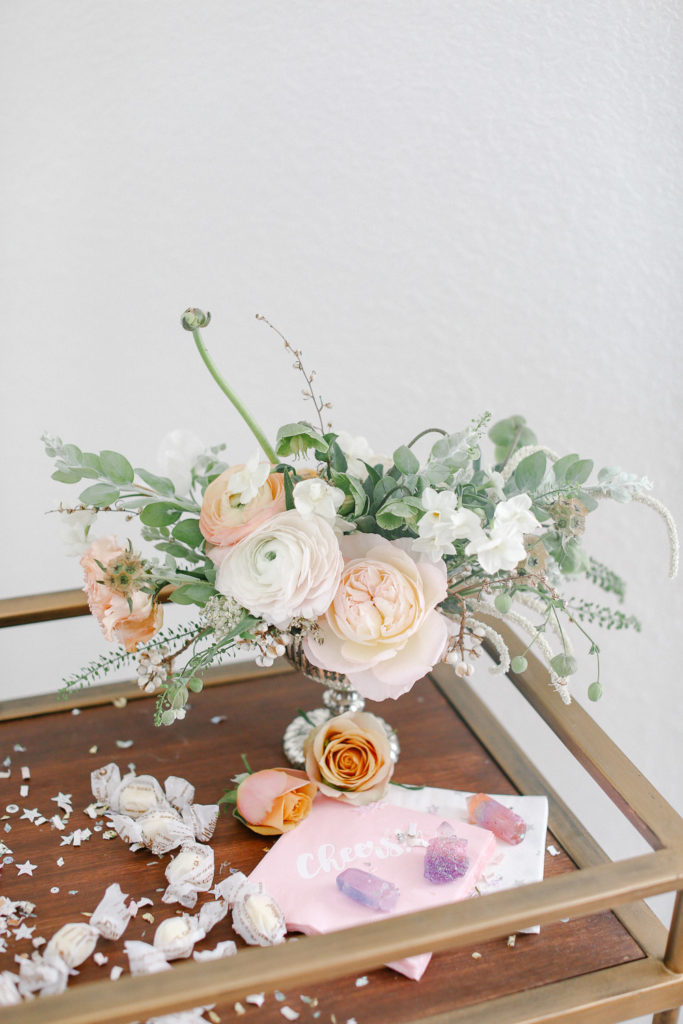 Tu-tu cute!
A little girl needs a little sparkle right? Madison from Beauty by M, came and dolled up these girls, and I have to say I was a bit jealous I didn't get any glitter. Every little girl's dream wardrobe right here! A wardrobe rack filled with endless glitter dresses and rompers from Rainey's Closet for the girls to pick from. Totally jealous again! These TuTu de Monde dresses are so dreamy, but they can be a little bit of an investment for you. But, Rainey's Closet rents out all this pretty plus more for any special occasion. Genius idea!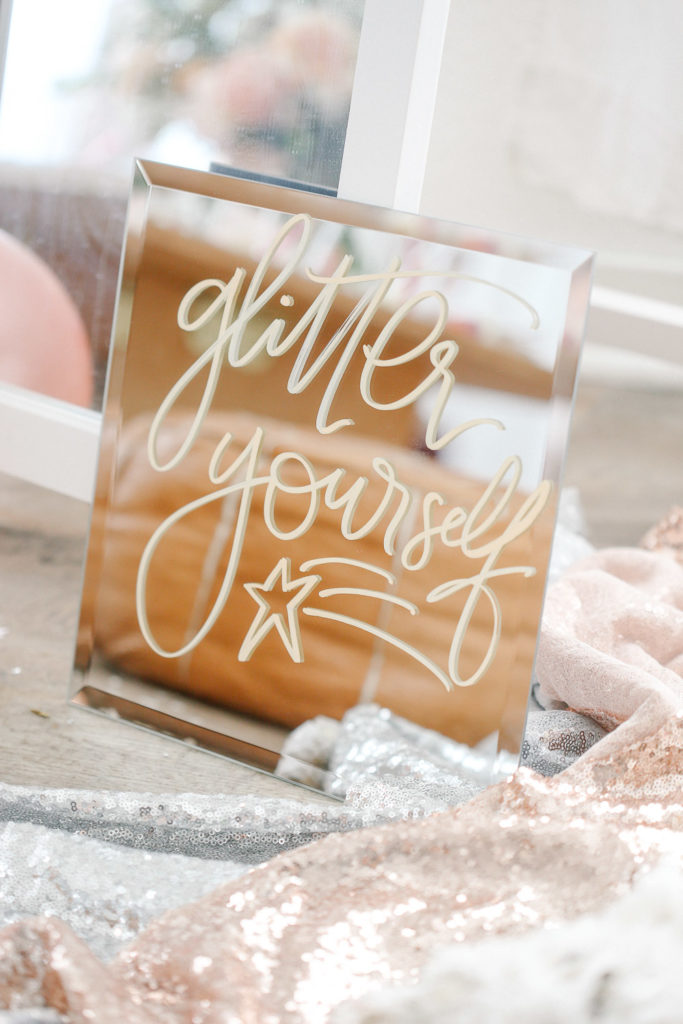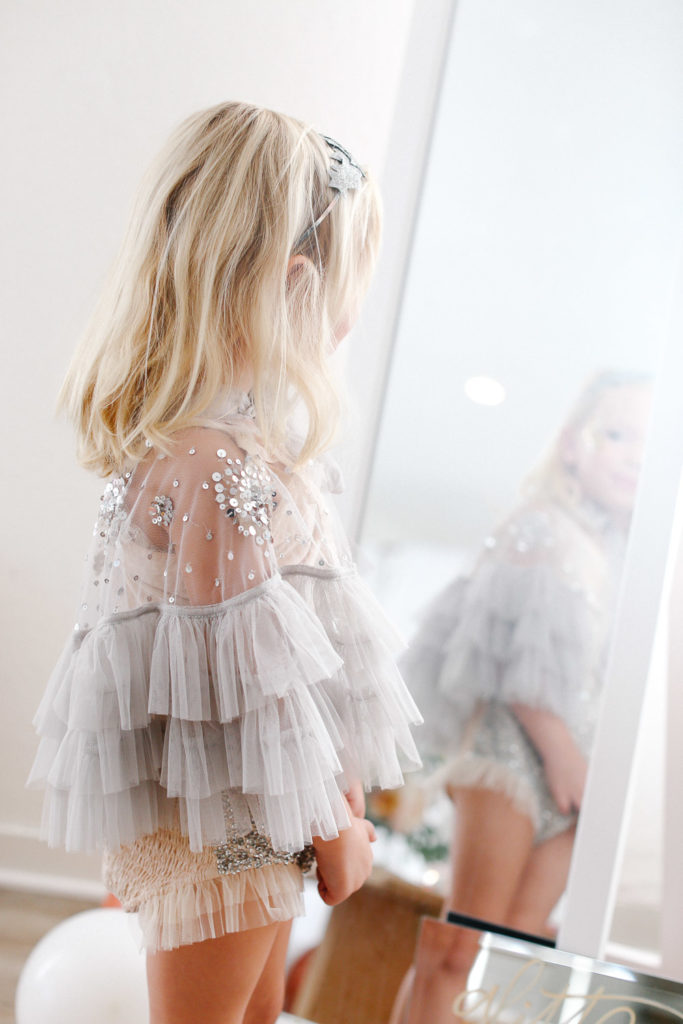 I mean CMON! Dying!
Gunner + Lux Disco Dance Club Necklaces and Custom Headbands from David and Leanna completed this New Year's party attire.
We ended our little bash like every New Year's Eve party should end, in full floral + glitter bomb. I think these girls could have spent all day throwing glitter and flowers in the air. So fun! And kinda hilarious, when we told them they could do so. All girls looked straight to their moms for confirmation that this was ok.
"So you are saying its ok to make a mess?"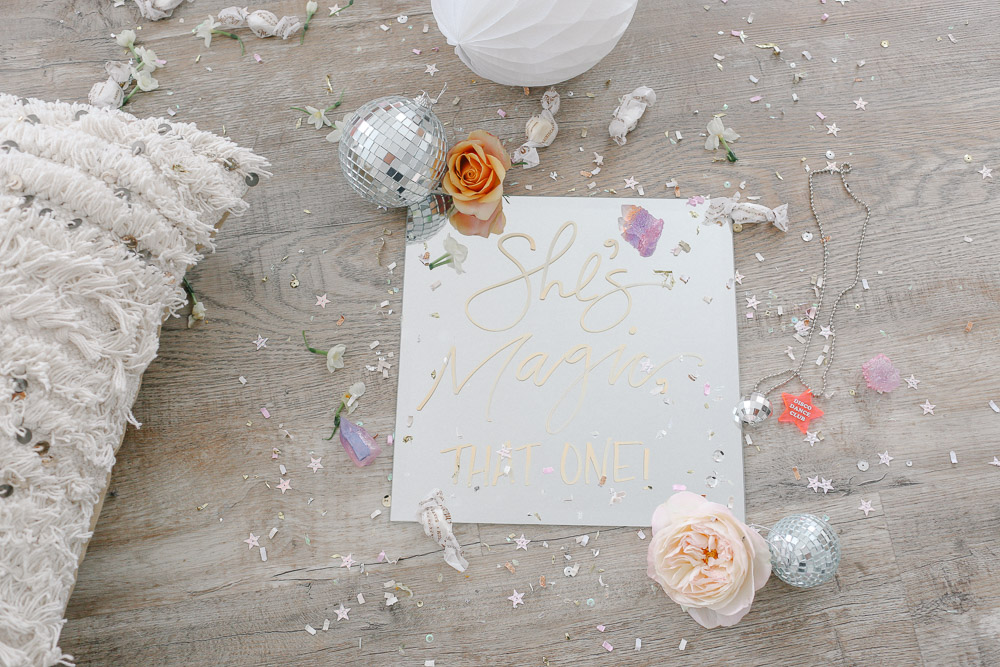 She's magic, that one!
xx
Abby
SaveSaveSaveSaveSaveSaveSaveSaveSaveSave
SaveSave