A couple weeks left guys and I'm here today to help you push through with this yummy Holiday Cocktail! The Vanilla Cran Pom Mimosa…I had to shorten it a bit, the name was way too long. In fact, when I was  searching for one to share with you, I knew I wanted it to be red and festive, but also good!!  Then I stumbled upon this one and man do I have deep love for mimosas, so I was willing to try this one and it's very yummy, believe me!  It's a very nice and refreshing spritzer.  Just a small warning… one of them will make you feel all the warm and fuzzy's inside so if your not looking forward to the Christmas family small talk, just drink one of these and you will be the life of the party…haha! Then on the other hand if your all about the gatherings this a beautiful, festive cocktail the will definitely please your crowd!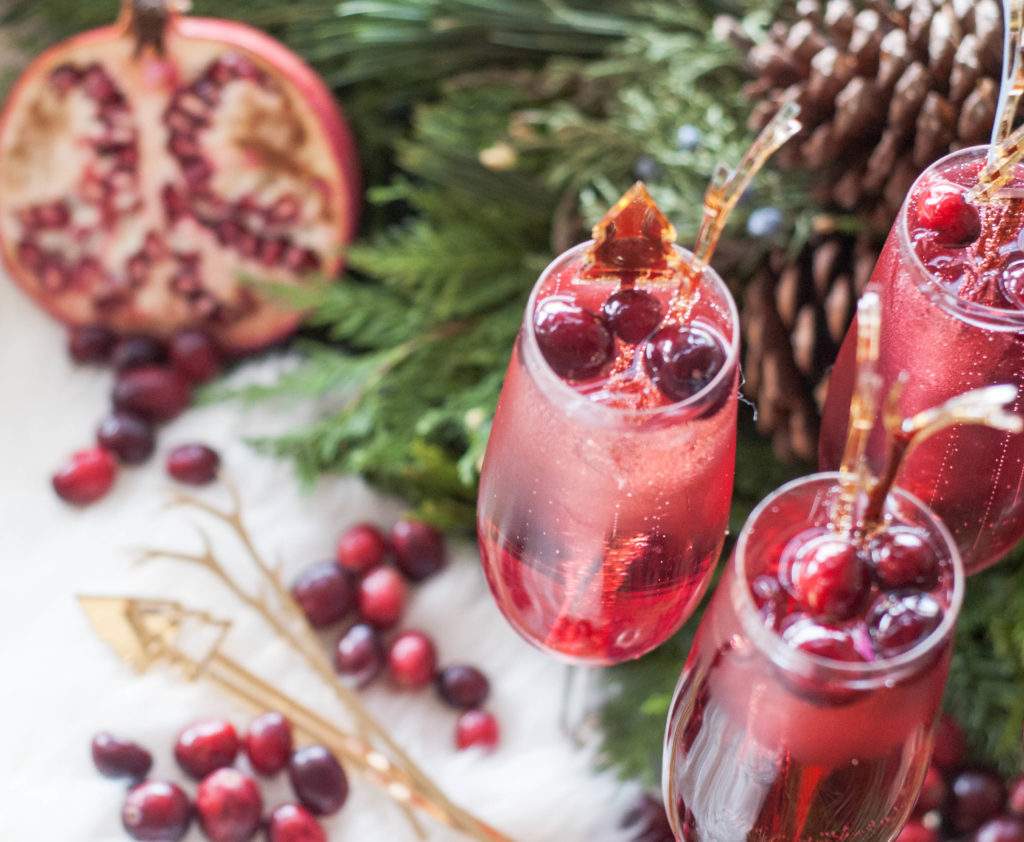 Ingredients
Vanilla Vodka
Cranberry Pomegranate Juice
Champagne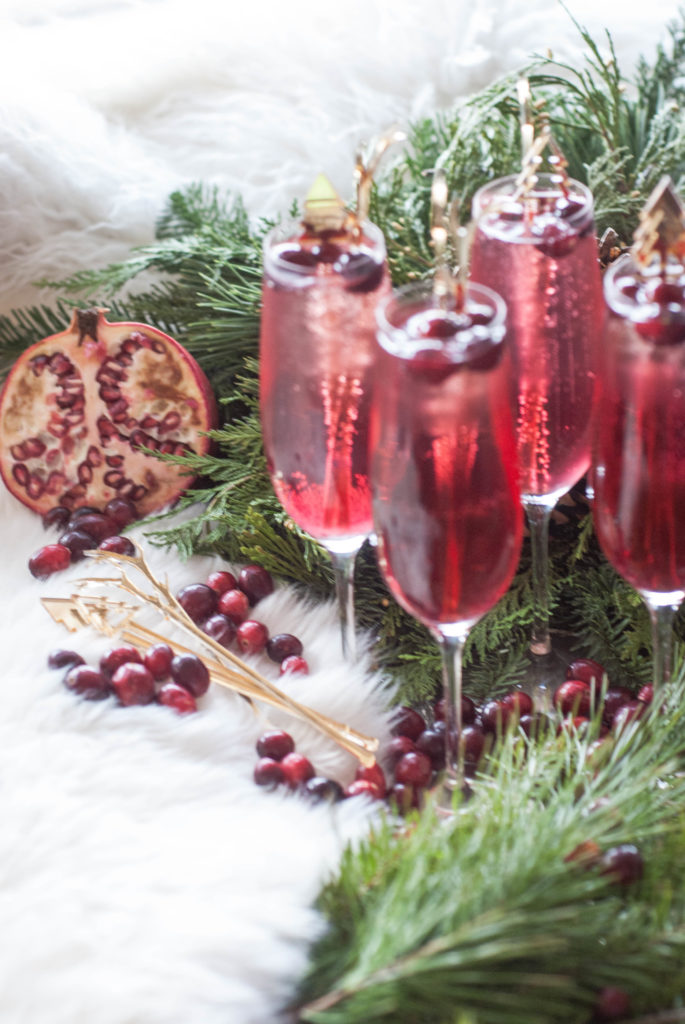 It's very easy… all you do is mix the ingredients in a shaker with some ice and top off with some champagne.  So mix 1 1/2 oz vanilla vodka, 1 1/2 cran pom juice with some ice.  Pour it into the flute and top off with the champs.  Add some cranberries for garnish and don't forget to "wow" your crowd with a Nic Roc Designs stir stick!  She's got some great festive ones you can check out here!  I used the Christmas tree and the antler which is a great mix.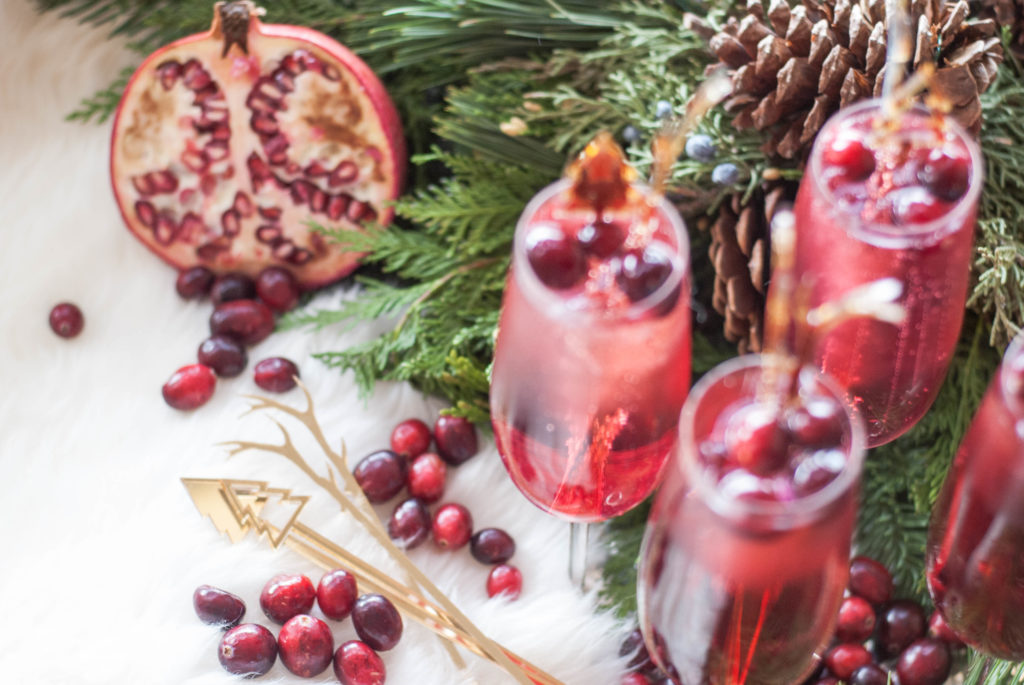 Well I hope you guys taste this baby and make it your "go to" after a long week and for your holiday gatherings!
I love this time of year…Happy Holidays Everyone!!
Xx Leah