We recently got to do our first Beijos Getaway trip during the winter!  Leah and I visited Big Bear, CA and stayed at the most amazing Air BNB – Bear Bitch Manor.  This gem is owned by our talented and beautiful friend Rachael Lunghi, you may know her from Siren Floral Co.  Rachael bought this home with her mom a few years ago as an investment to rent out and to visit.  They did some magical renovations to make it the charming and cozy space it is today.  We loved staying here, it's the coolest cabin I've ever stayed at!  With tons of vintage details and the raddest kitchen you've ever seen, you won't want to miss it!!  Plus, stay tuned for a really amazing giveaway tomorrow, you may be able to stay at this spot yourself!!!
In the meantime, scroll through the beautiful photos Alison Bernier captured and read all about how Rachael found this cabin and made it her own with a little interview…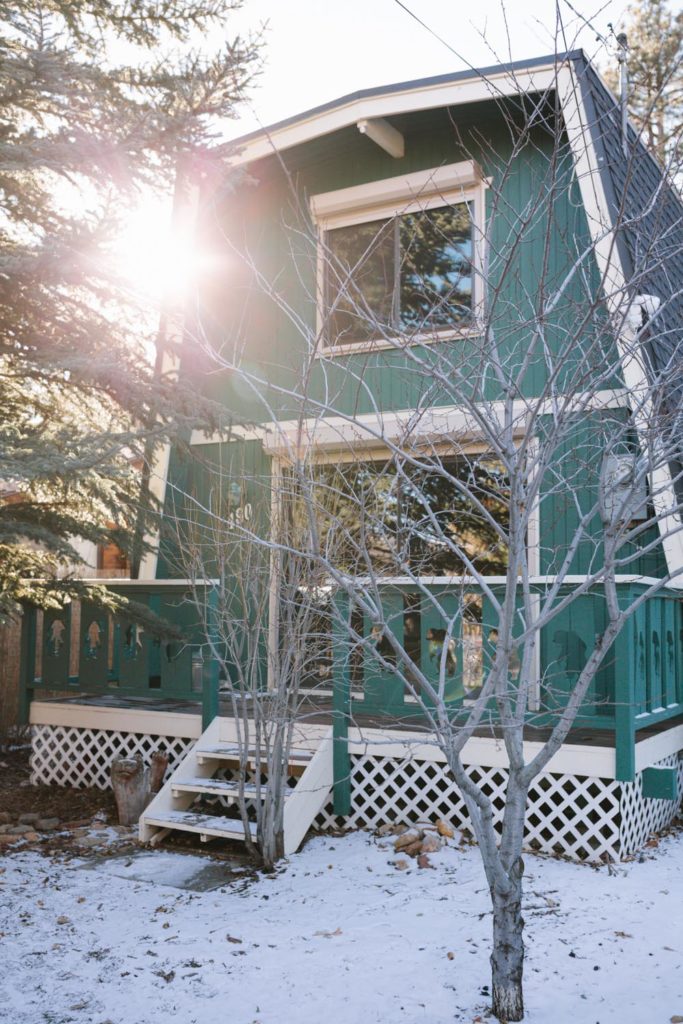 Tell us about why you and your mama decided to buy a place in Big Bear….
We went up there to celebrate the holidays the first holiday season after losing my grandpa. We had so many traditions all together and decided we should try to make some new ones. We found a cabin that we loved that was available for rent over Christmas and absolutely fell in love with this new tradition we started so we decided to look for a cabin of our own!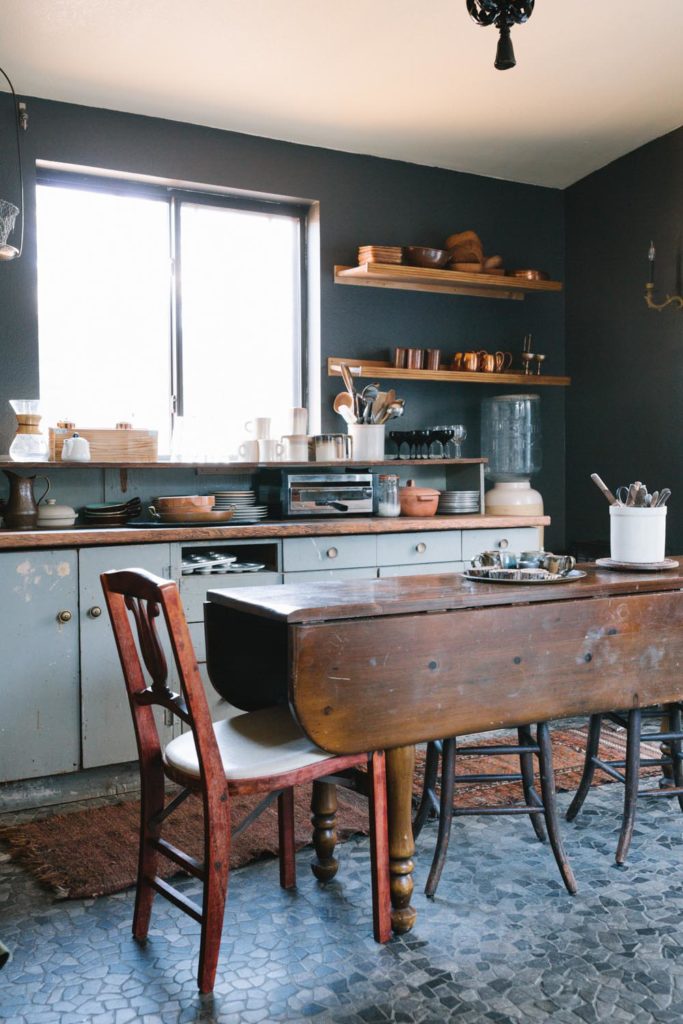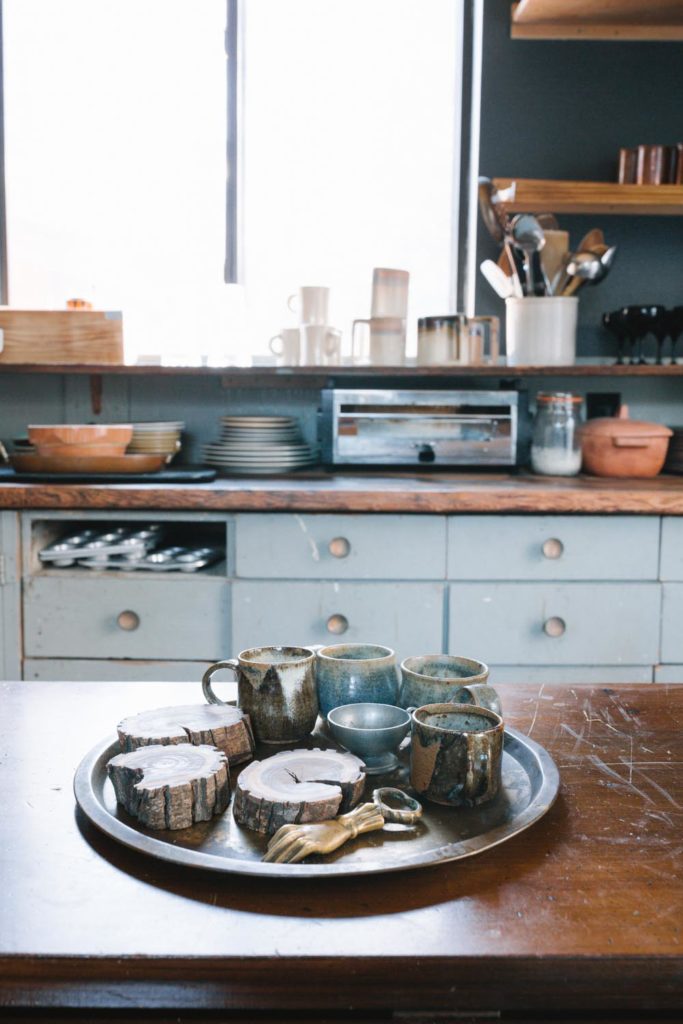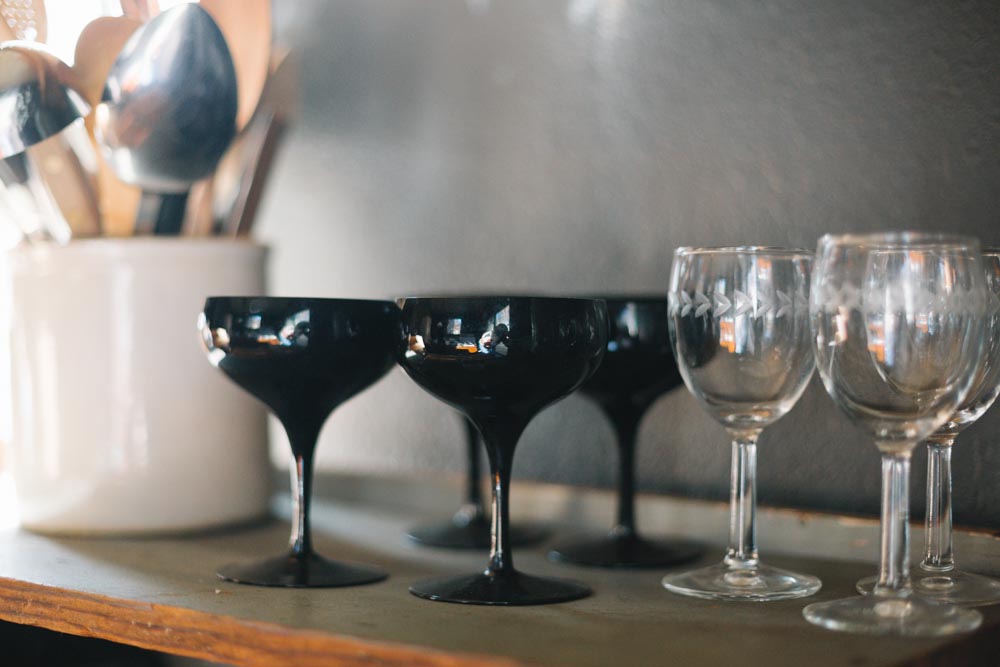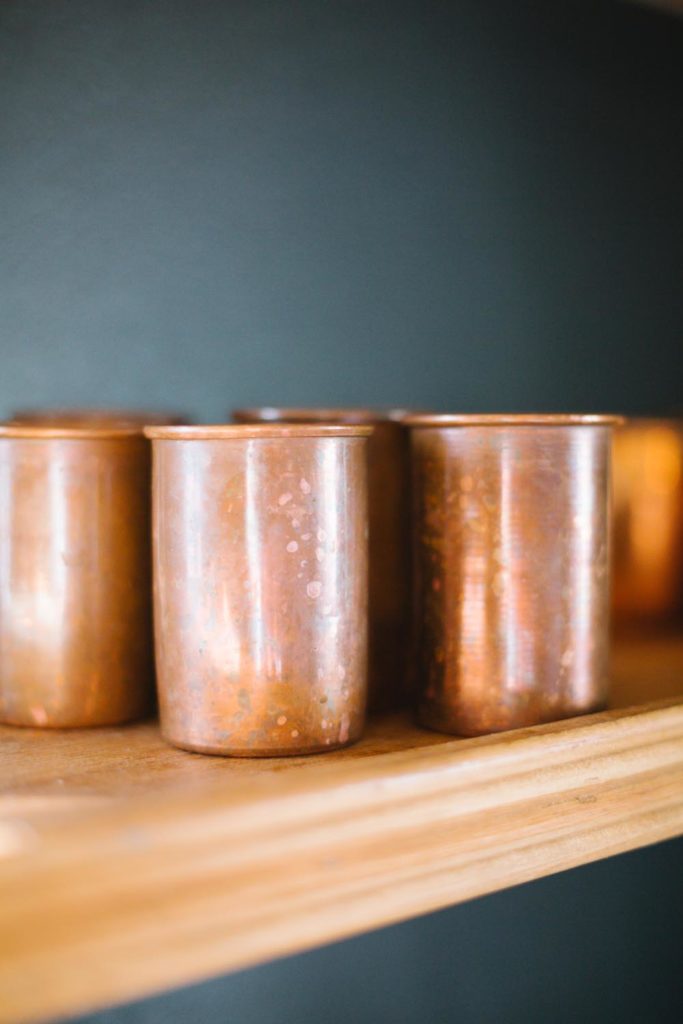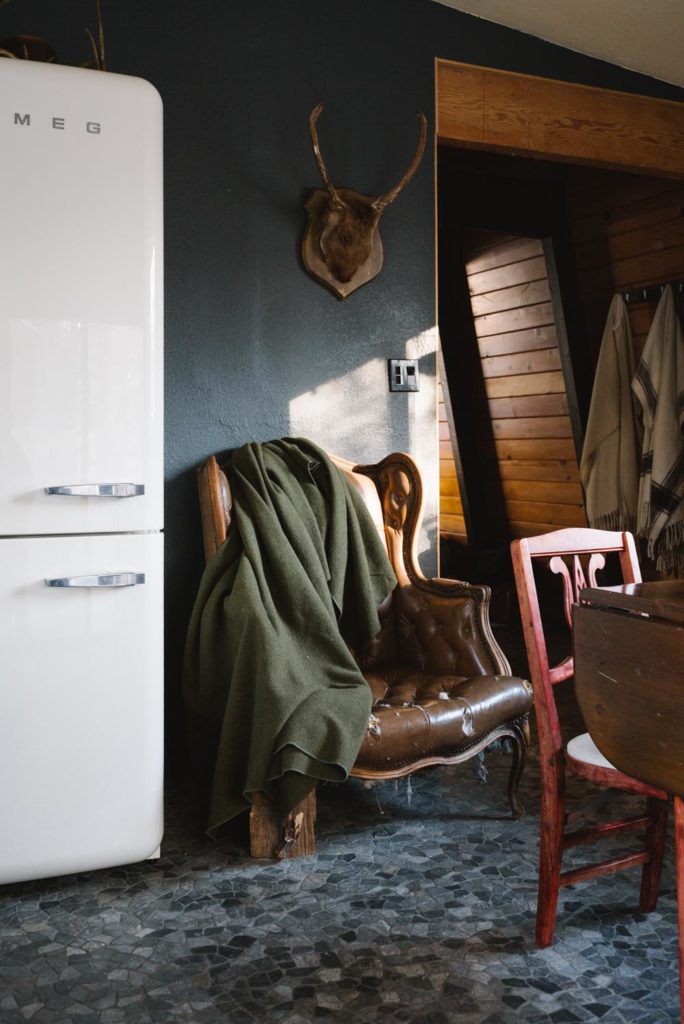 What kind of renovations did you do to it?
THE KITCHEN-oof that was the biggest project and the bathroom. The kitchen was an addition to the original structure (from the 90s) and it looked like a 90s track home ;/ So we basically gutted that whole area and the original kitchen area to get what we have now. The bathroom was also pretty old and needed to be opened up. We had to re-route some plumbing and put in new tub/fixtures, etc. All of this could not have been done without our girl Betsy Ginn from Smidthat. She is our interior design guru and Alec Petros Studio (my guy,) helped with some structural elements and came up with ideas on how we could open up certain spaces. He's an architect!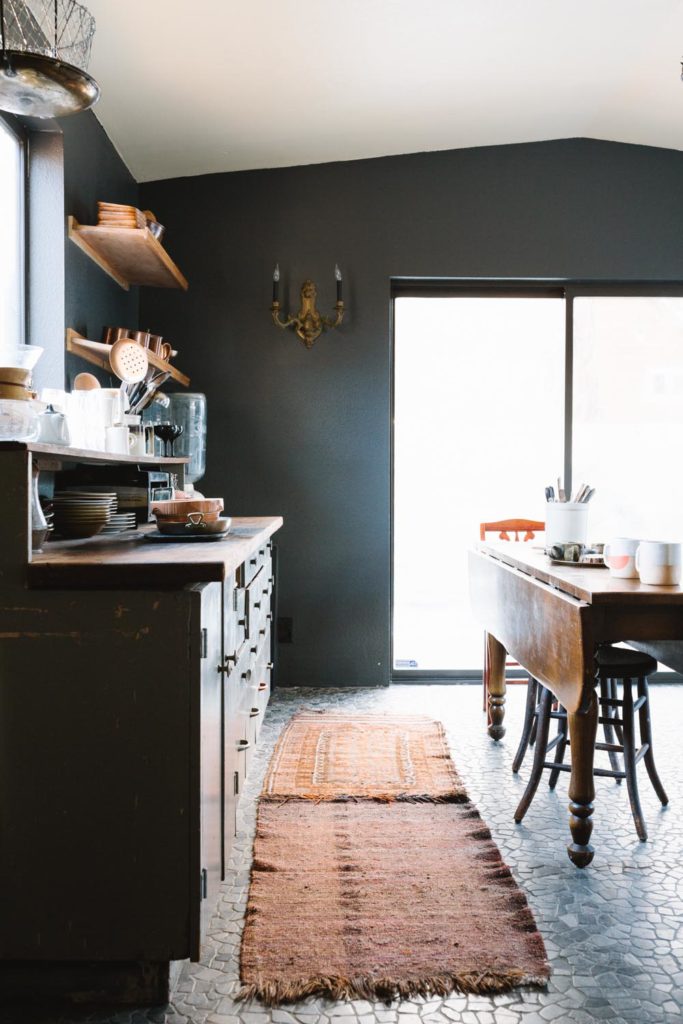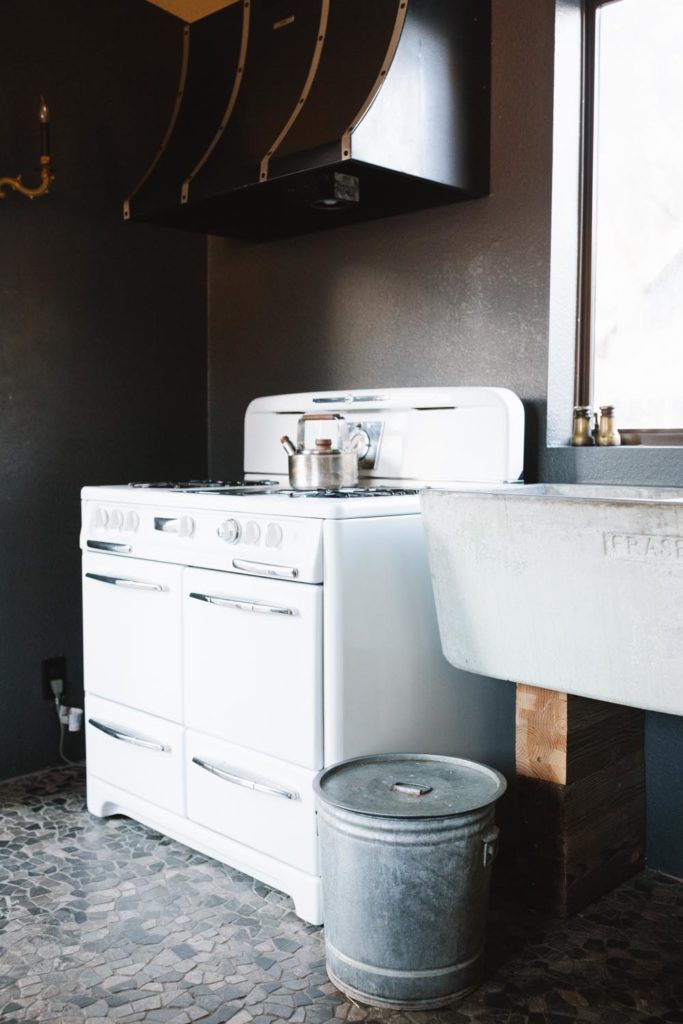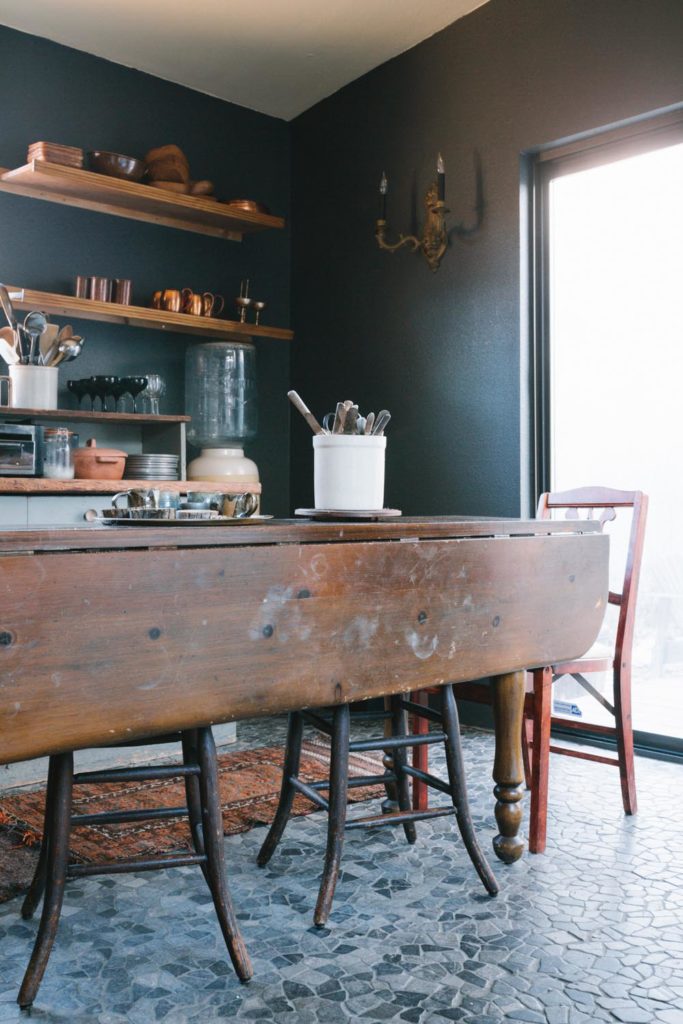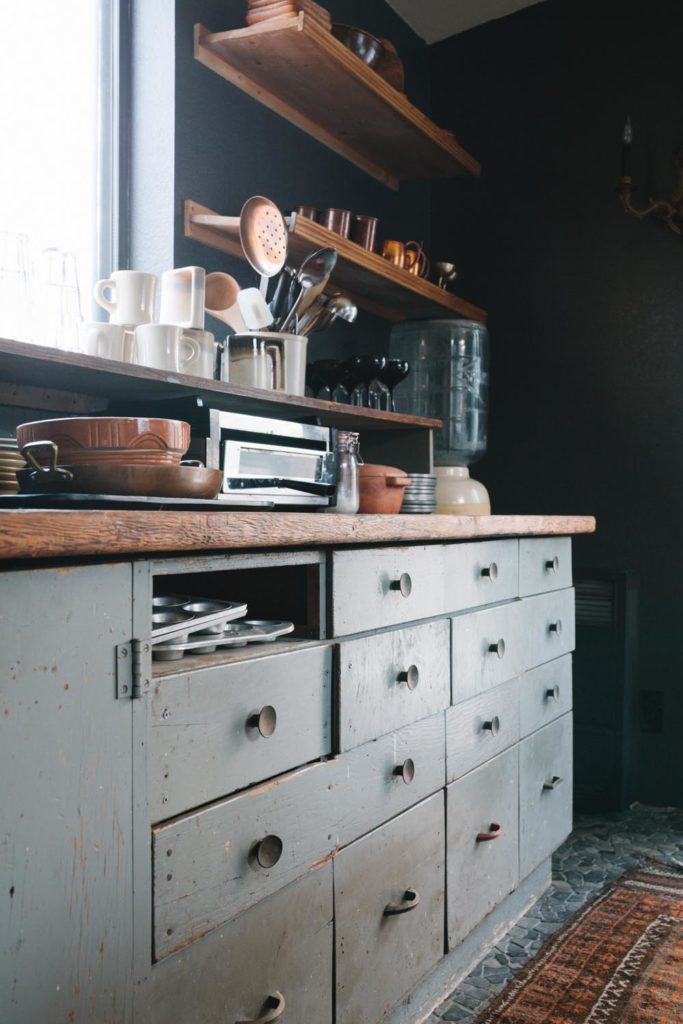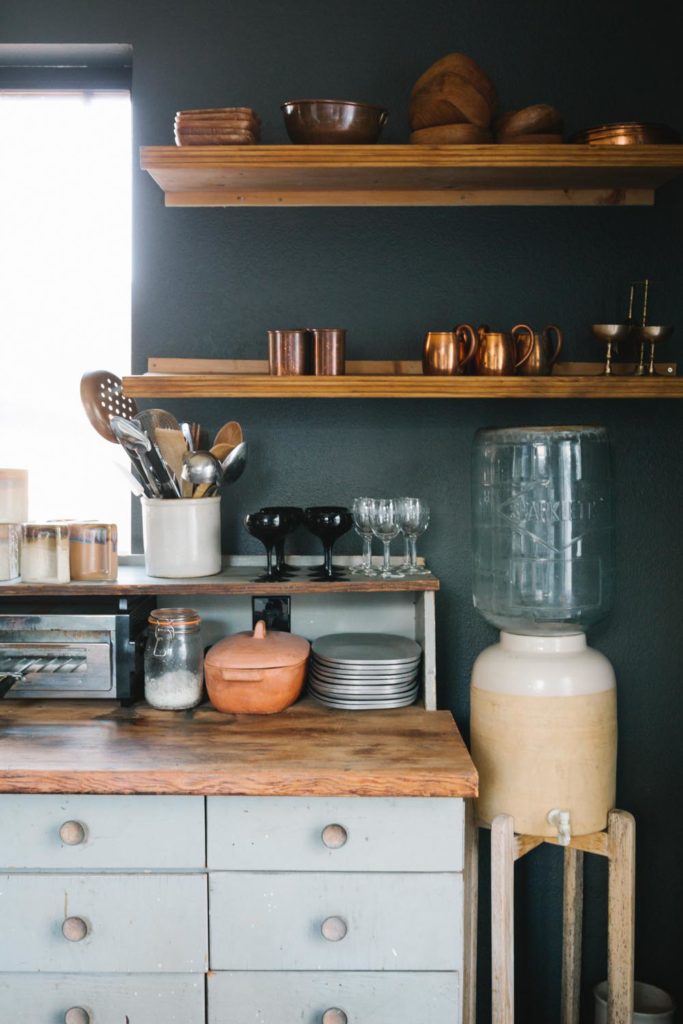 Talk to us about the cozy design and all the details that make it so incredible…
Gosh, I really think
Betsy
would be best to talk to about that. I do know her main goal with the cabin was to have that cozy mountain vibe but also find ways to make the space feel like me :) I remember the first day I went up for the big reveal with her and I absolutely cried the whole way through because I was so overwhelmed by how special it felt.  Almost everything
Betsy
 collected for the cabin is a vintage or found item and they each have their own special story.
The mountains are such an escape/sacred place for me and we just wanted you to really get that feeling being in the space. Then there were little things I've taken up, vintage books, the post cards for our guest book, etc. that put the final touches on things:) We are so happy being there and just want others to get to experience that too!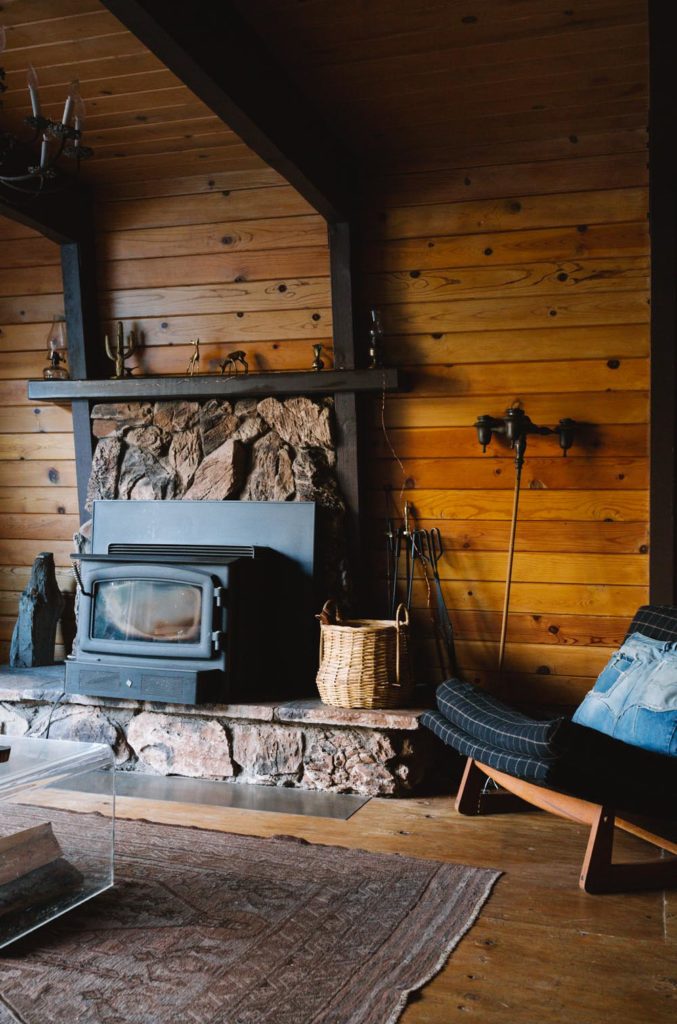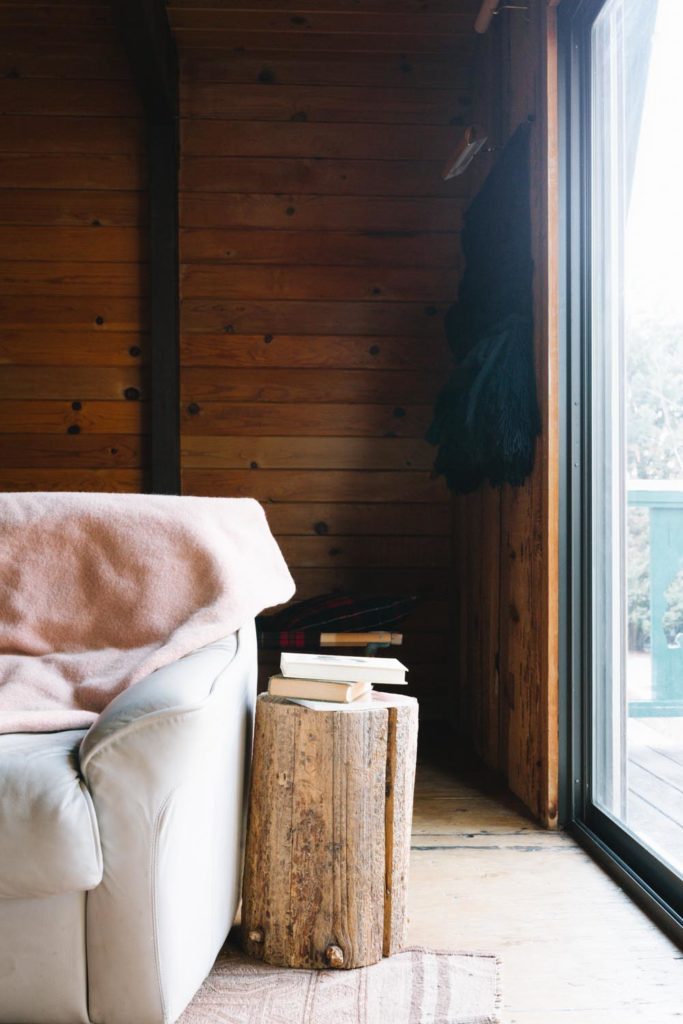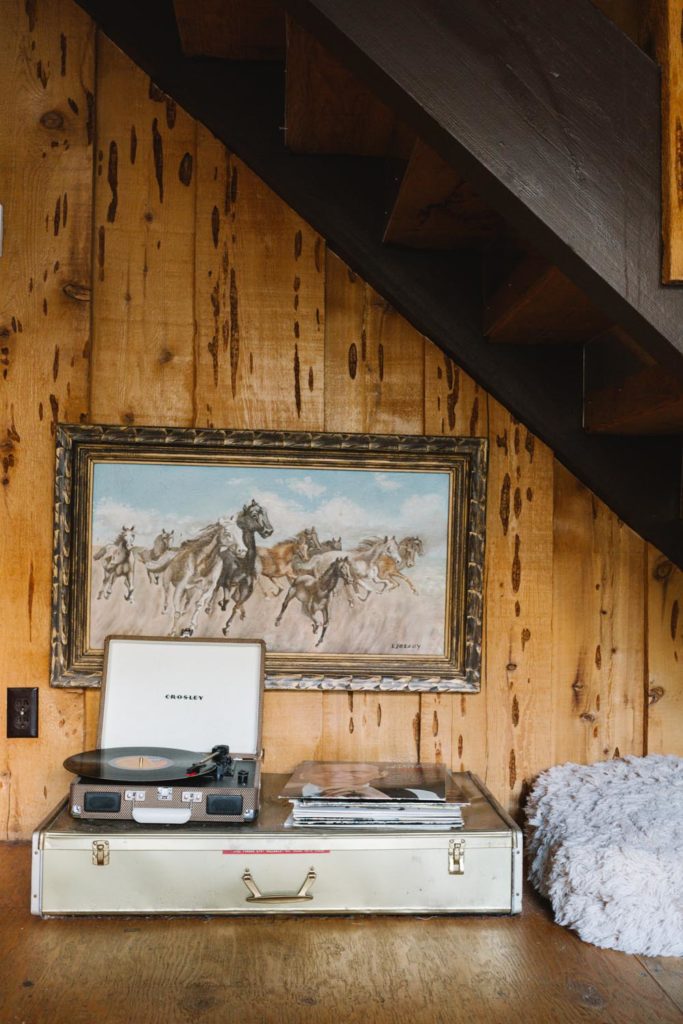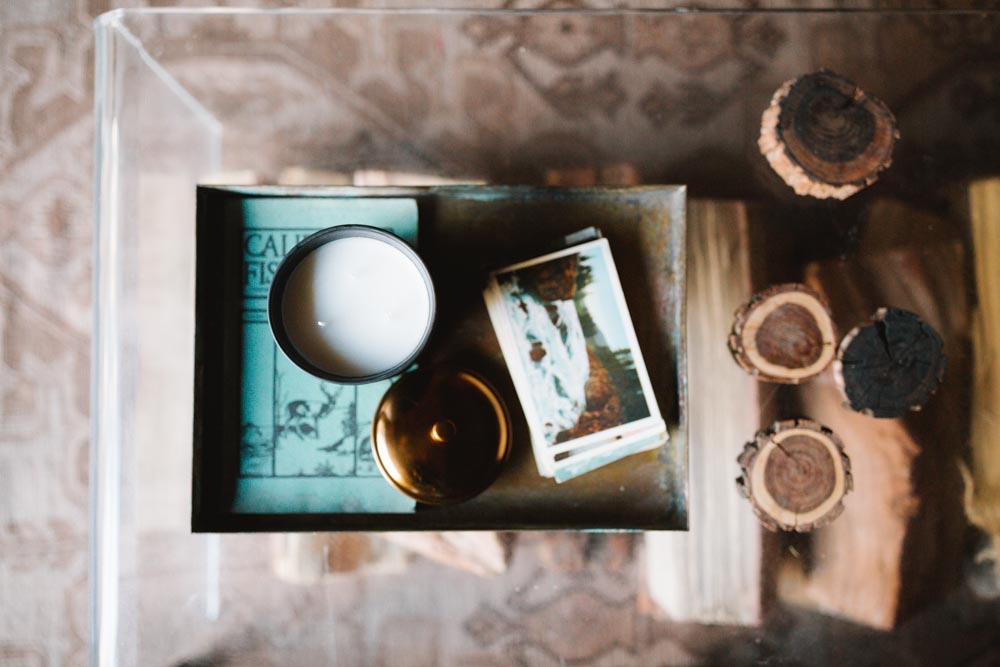 Of all the places in Big Bear, how did Bear Bitch Manor make the cut?
I know it sounds wild, but I knew it was the one we wanted the second we walked in. Good bones and all that original wood paneling!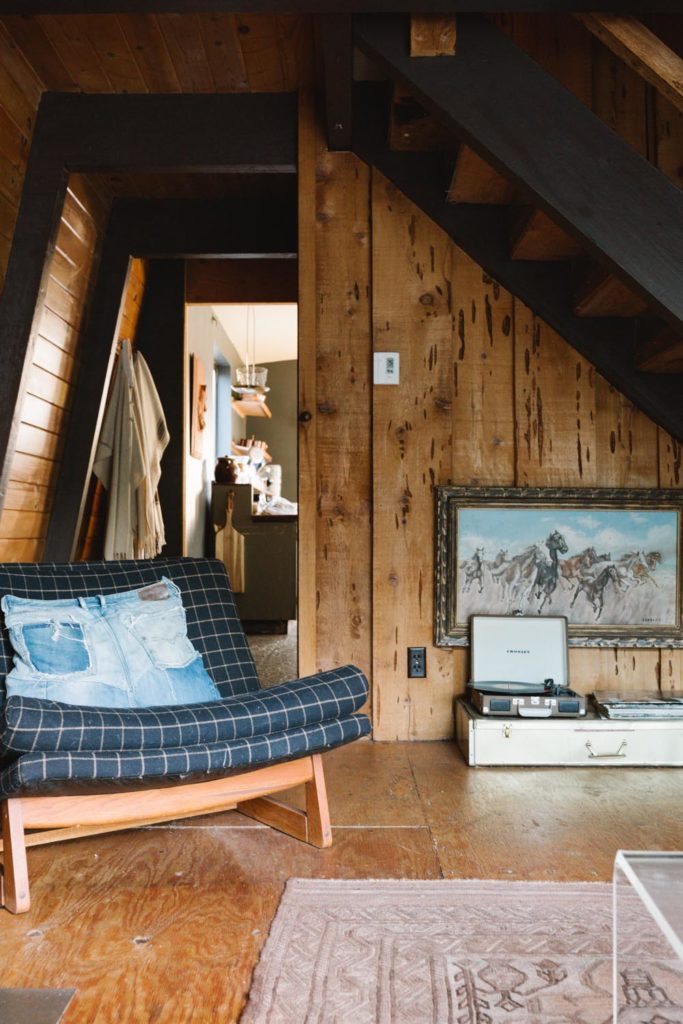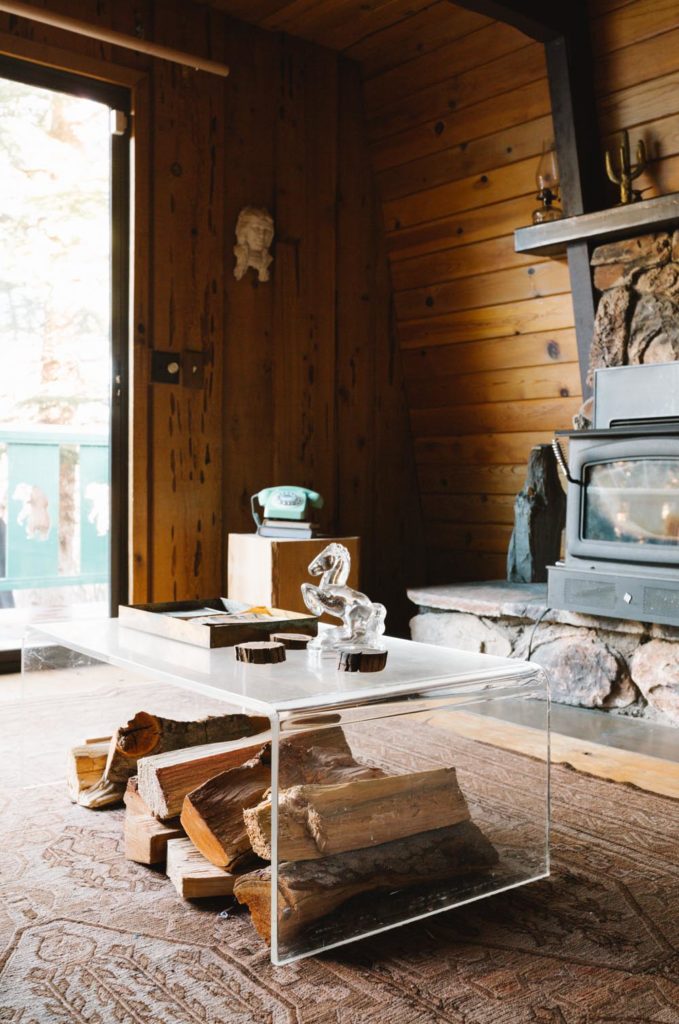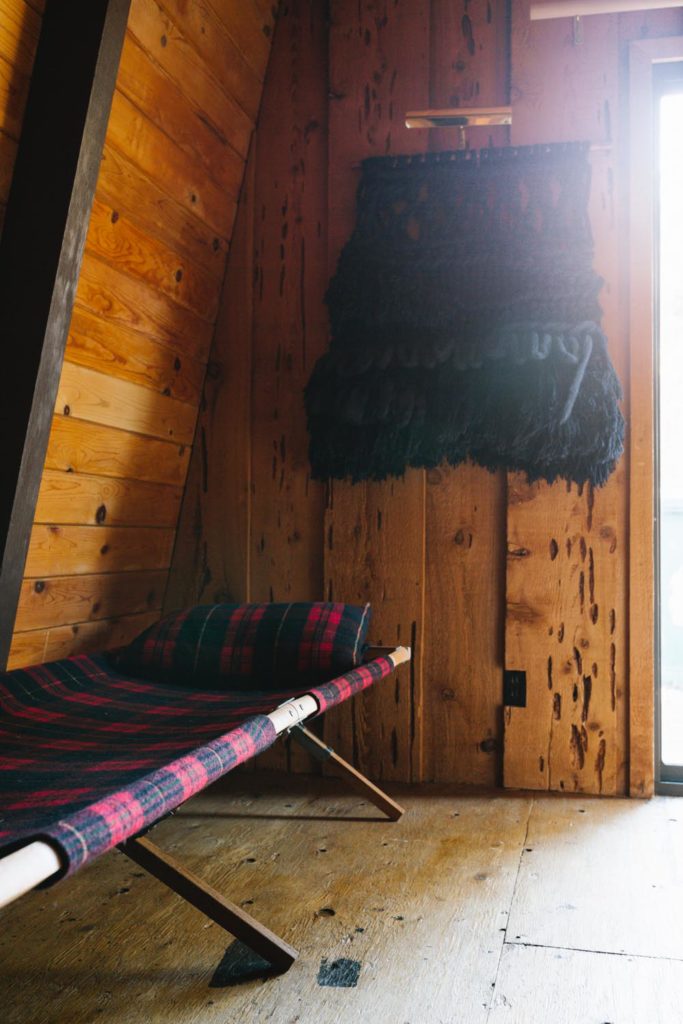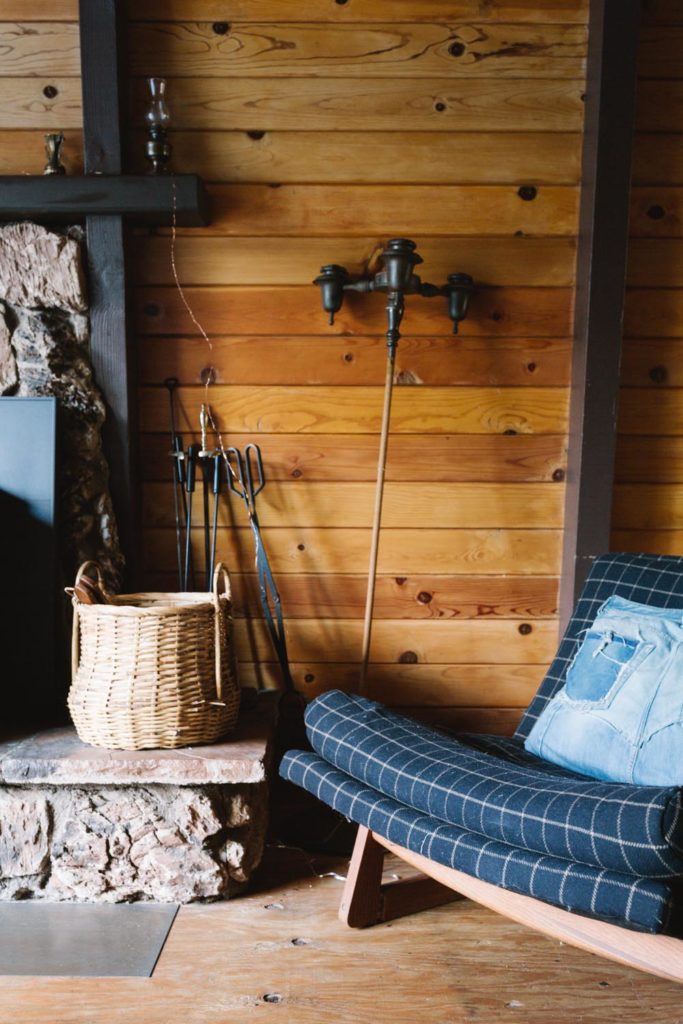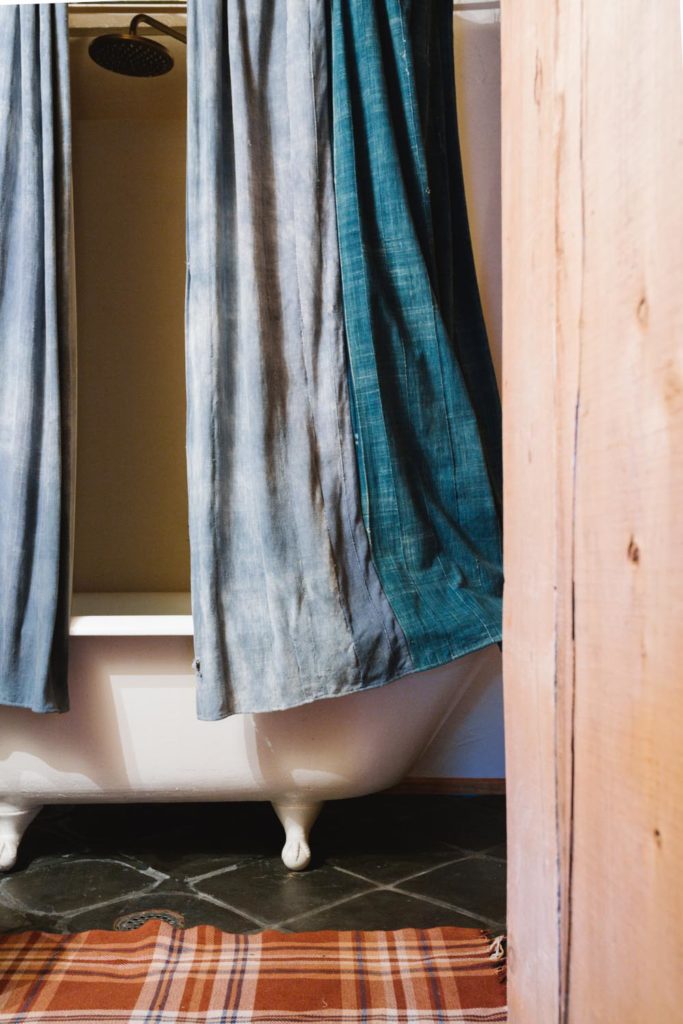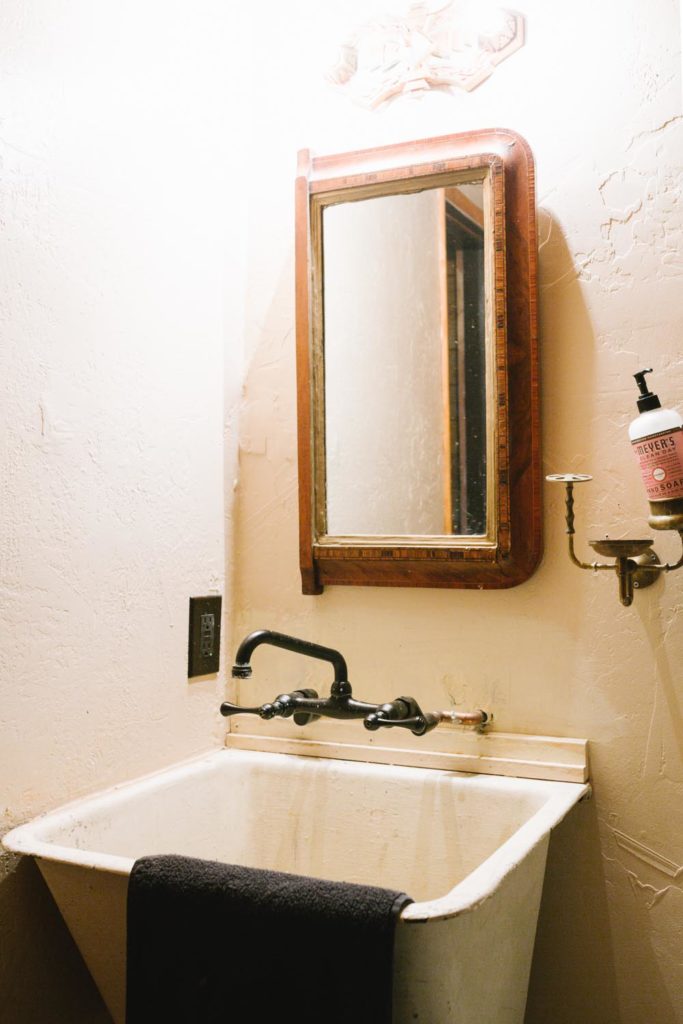 Where are some of your favorite places to visit in Big Bear when you go to the cabin?
There's some incredible thrift stores around town so I love visiting those. Other than that, I am mostly outside either hiking or exploring in the snow. I love walking the neighborhood and truthfully just cozying up by the fire with a good book. I cook ALOT so cooking in the kitchen is also one of my favorite activities.
<3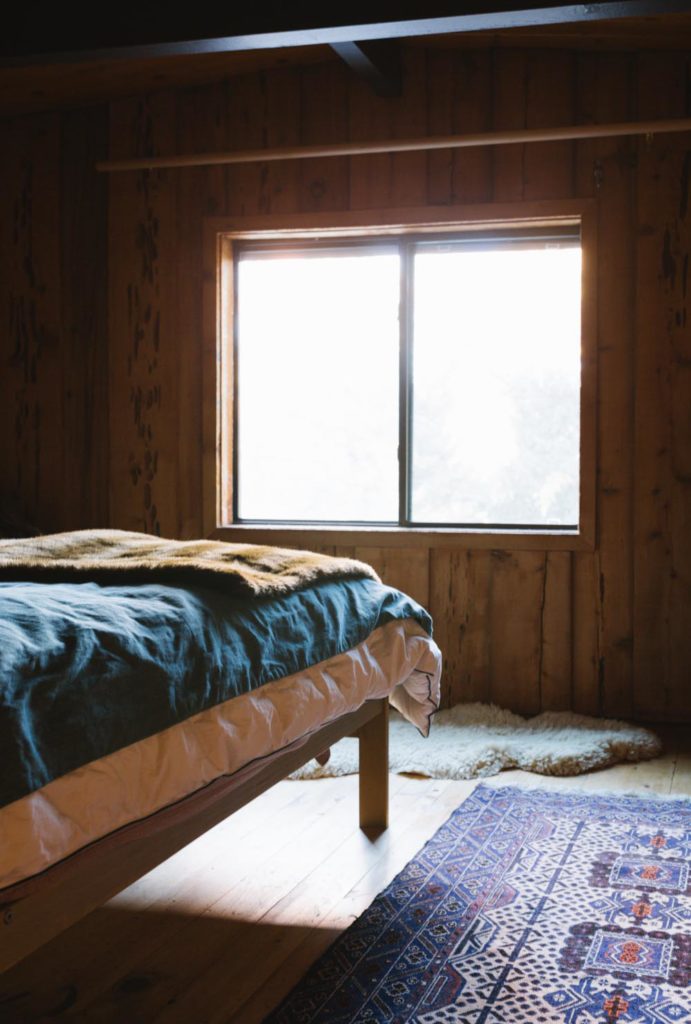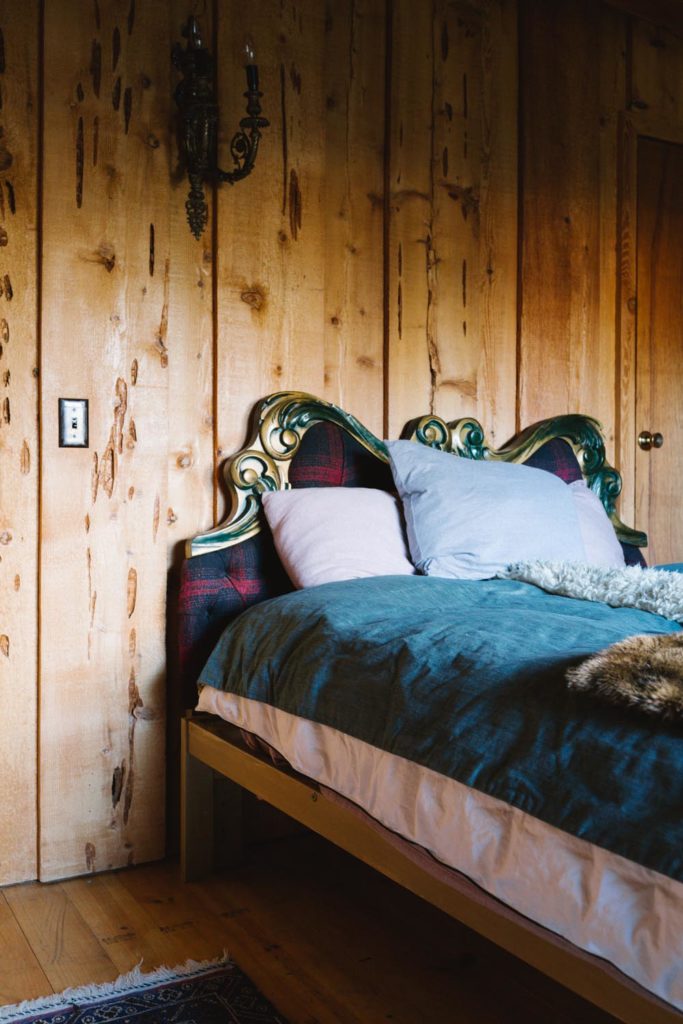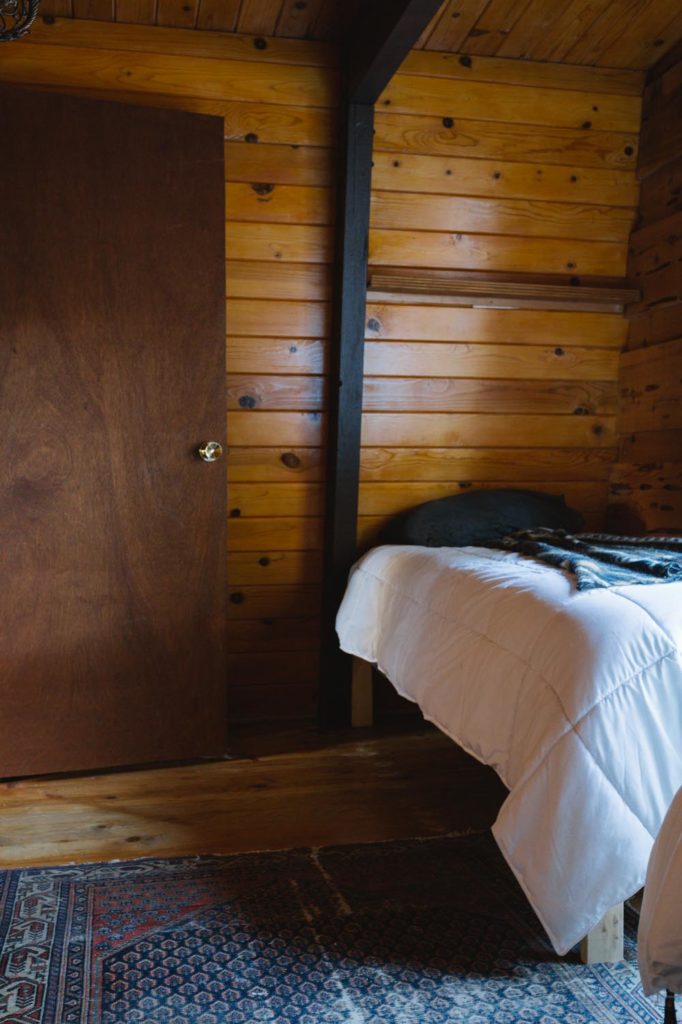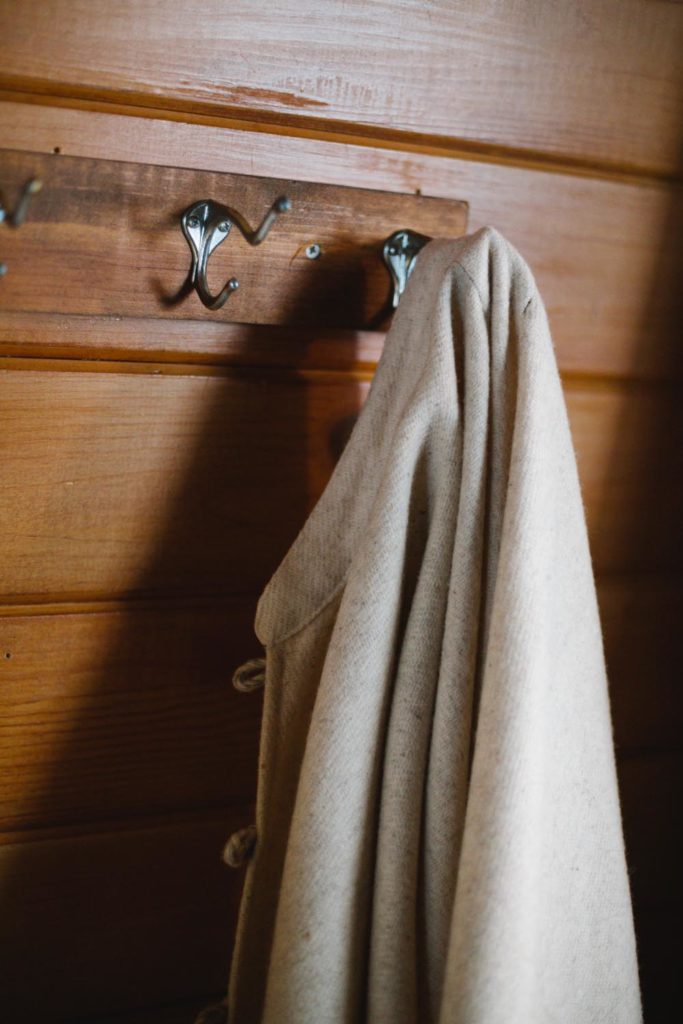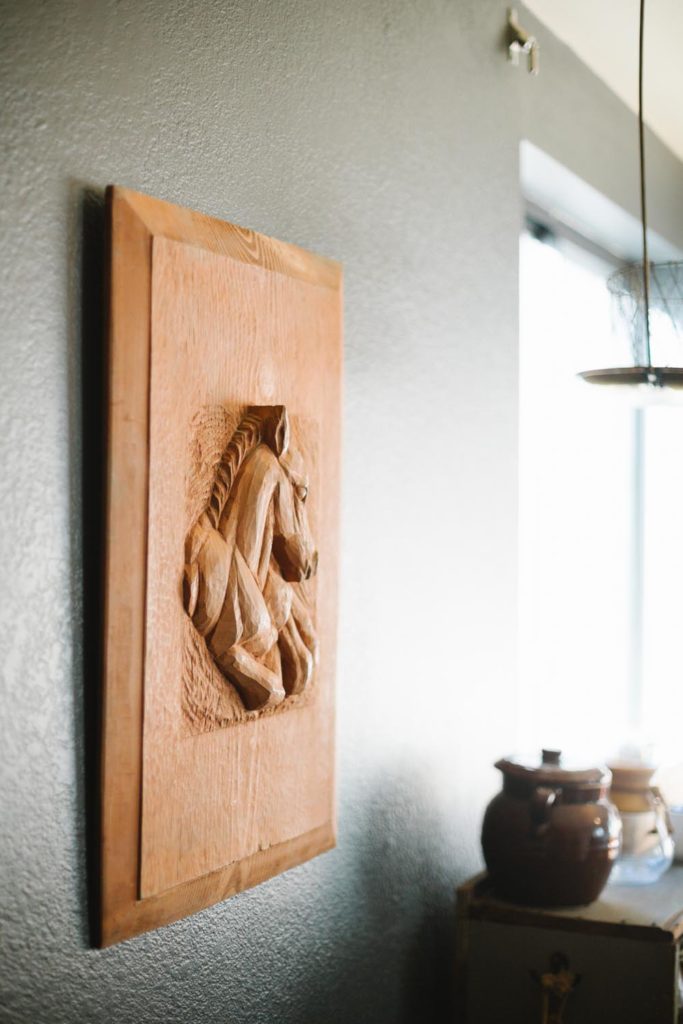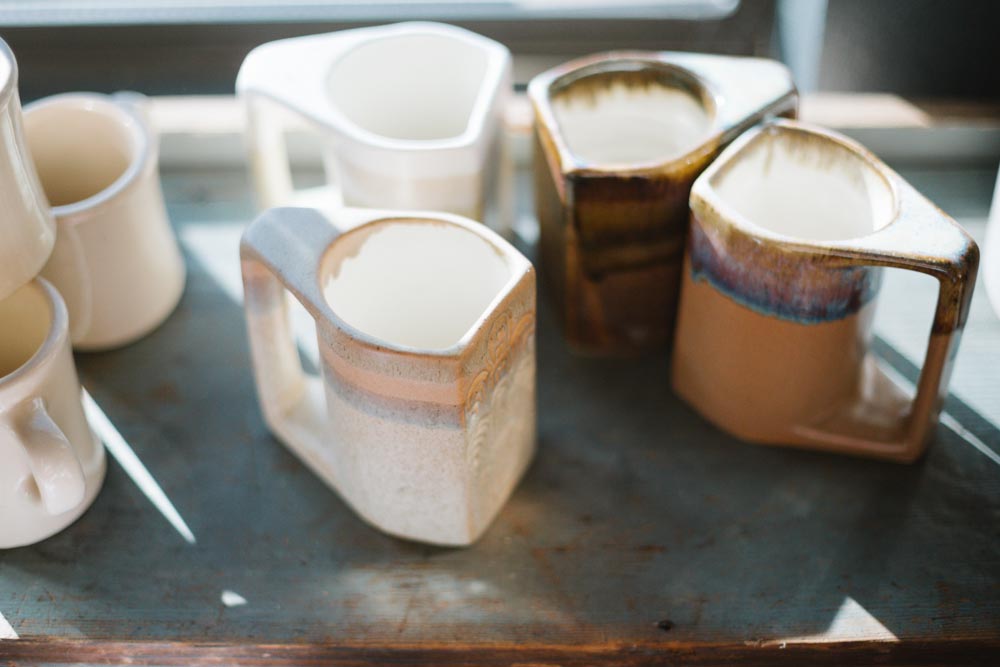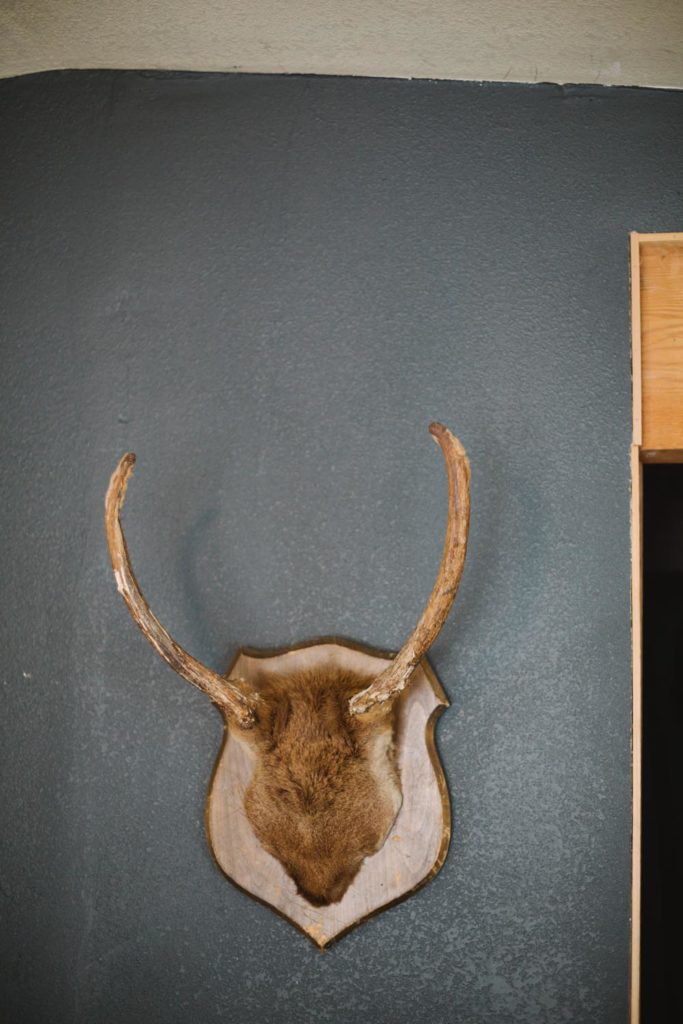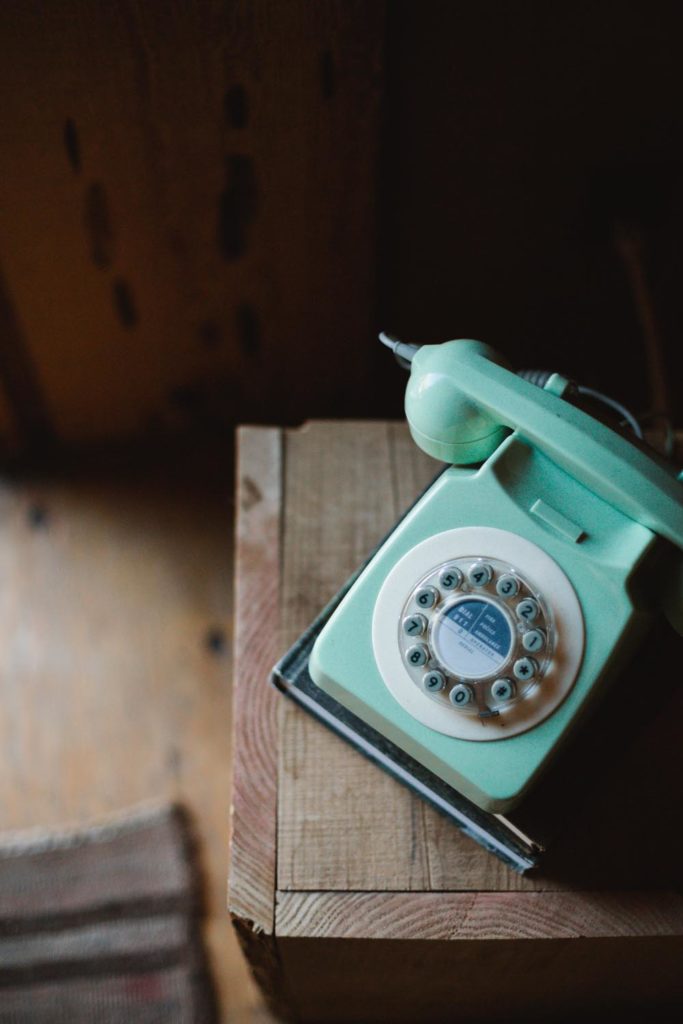 Thank you for sharing Rachael!!!
Stay tuned for your chance to win a stay at the BBM tomorrow!!
xx
Jacquelyn