Every year and every season we love to add a few new pieces to our homes to make them extra festive and extra fun! Halloween and Fall are some of our favorites to add to! Abby and I have both definitely accumulated quite a collection at this point but hey, there's always room for more! My husband definitely disagrees but whoever asks them? Today we are sharing a few of our favorite items that we have purchased this year to make the season shine!! And style it the Beijos way! Whether it's the decor, fun food items, or other household goodies, we've got you covered. Keep scrolling to see!
Photos by Alison Bernier & Dayna Studios
Interior Decorations
Kitchen Shelves
I spotted this Boo Tray on Etsy and had to have it! It's such a cute piece to add as decor to your home, and I love the simple black and white look that can easily be used in multiple spots. I've already gotten quite a few compliments on it so I had to share it! Of course, it's now sold out – but I'm sure it will come back and you can add it to your decor for next year! Right now I have it styled with my kitchen shelves with florals and other goodies like florals and a few more decor pieces we will discuss later…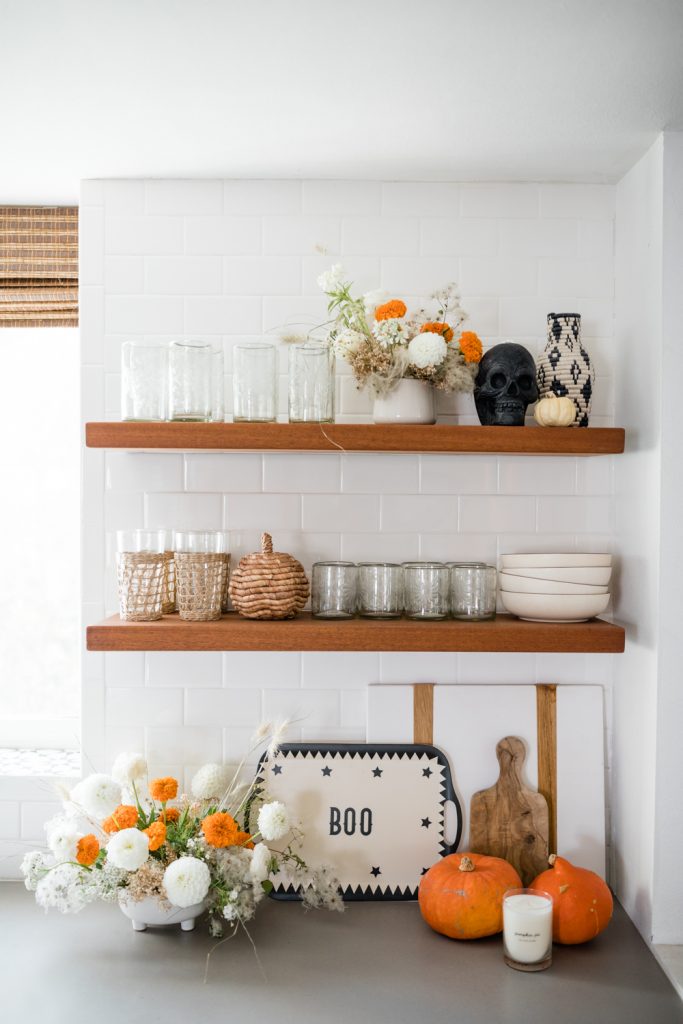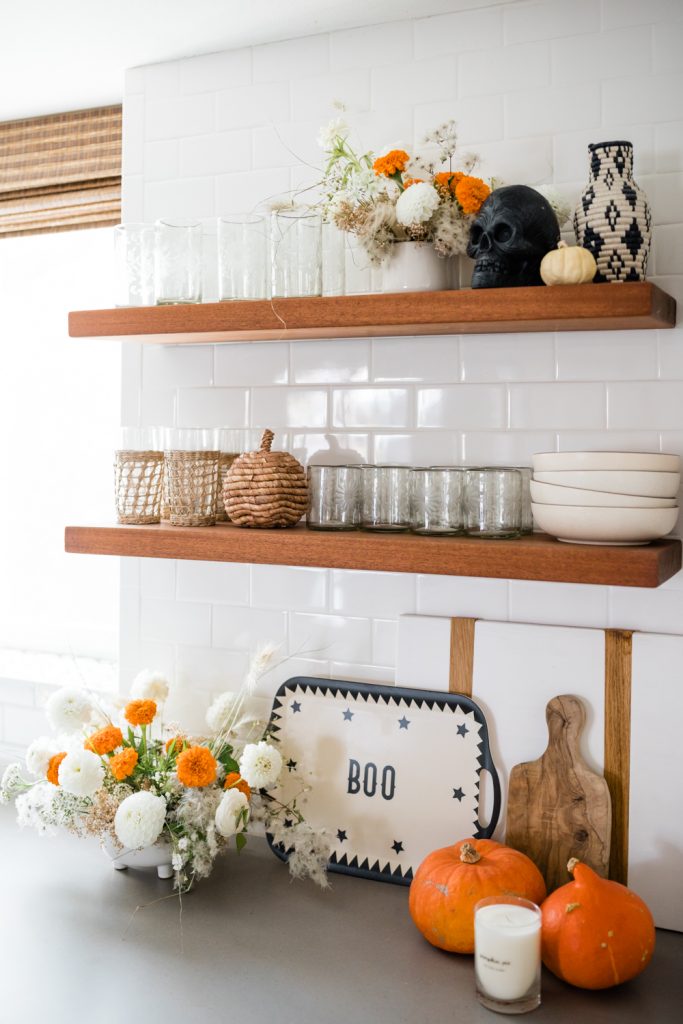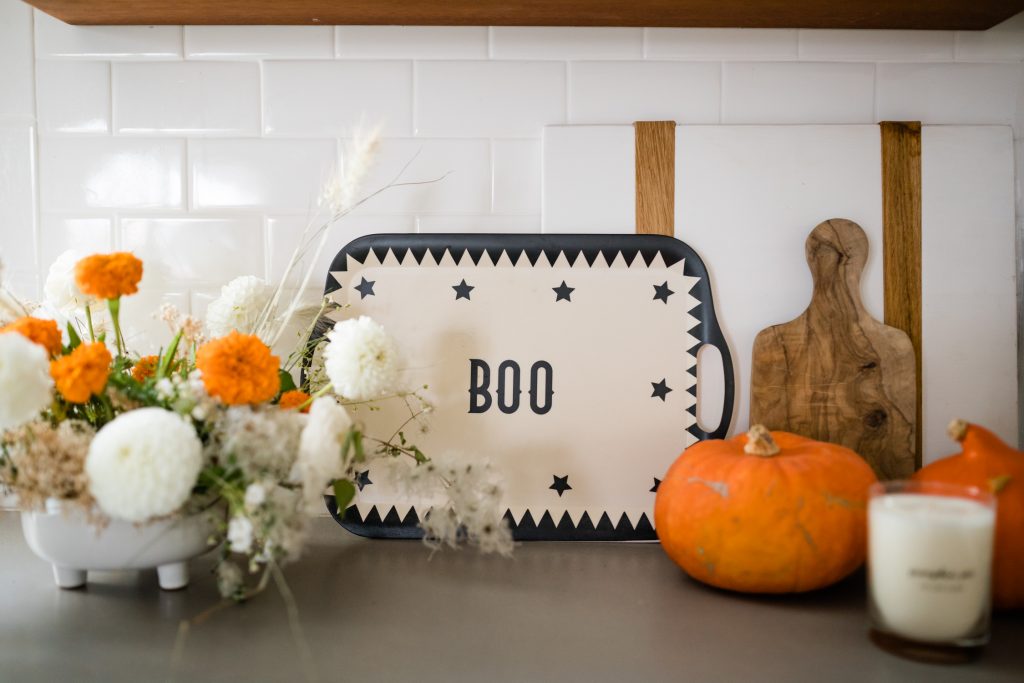 Shop a few favorite trays below!


Black Skull Candle
Another item spotted that I immediately wanted to add was this skull candle while found shopping at Crate & Barrel! My 7-year-old son immediately approved because it met his creepy criteria! I got a couple to spread throughout the house and also used in a few photoshoots! This is a must-have for your home during the Halloween season.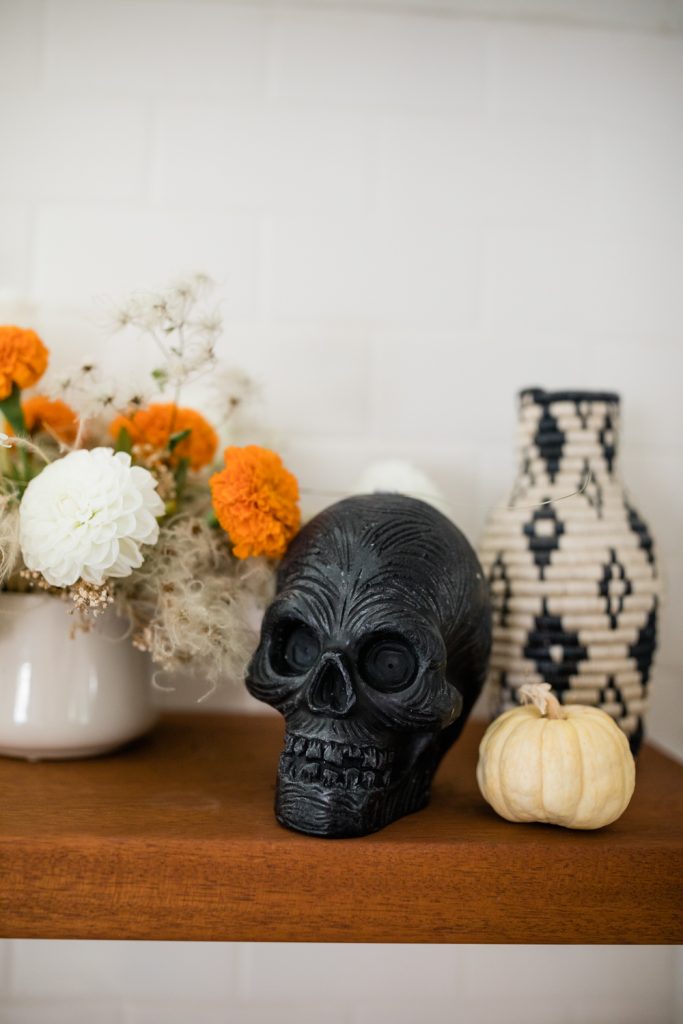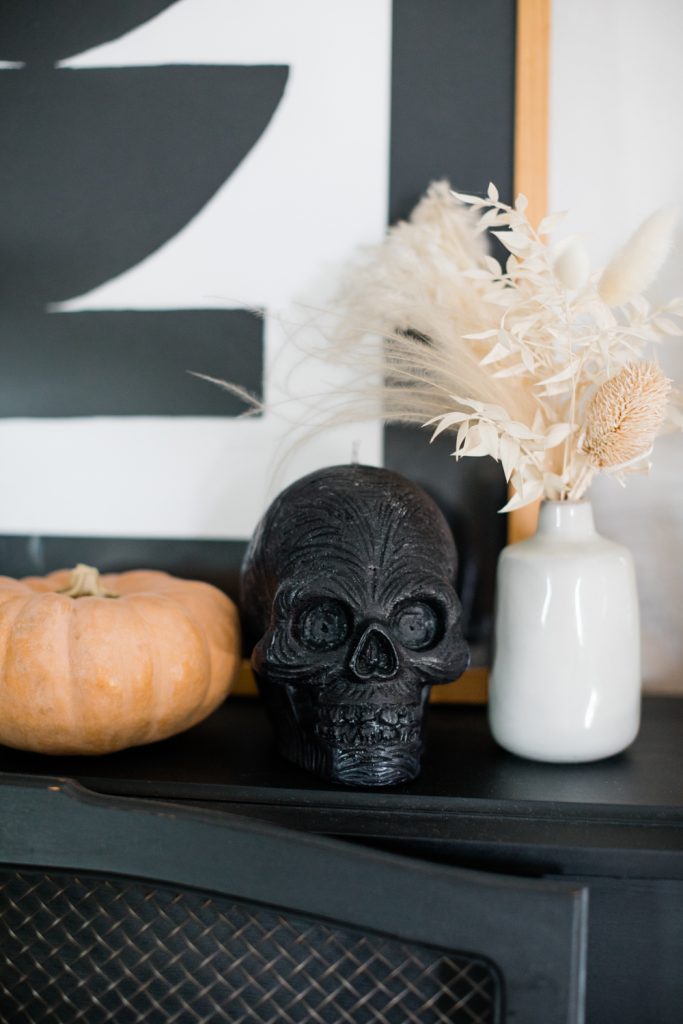 Kid's Shelf Love

Styling up the kids shelves for every holiday is my favorite thing to do! Now, that they are getting older its all about the spooky details now. Fun signage, creepy elements like big spiders, skulls, and creepy cloth dressed up my son's shelves. Witchy details like metallic butterflies, magical signage, and moss created a witchy vibe in my daughter's room.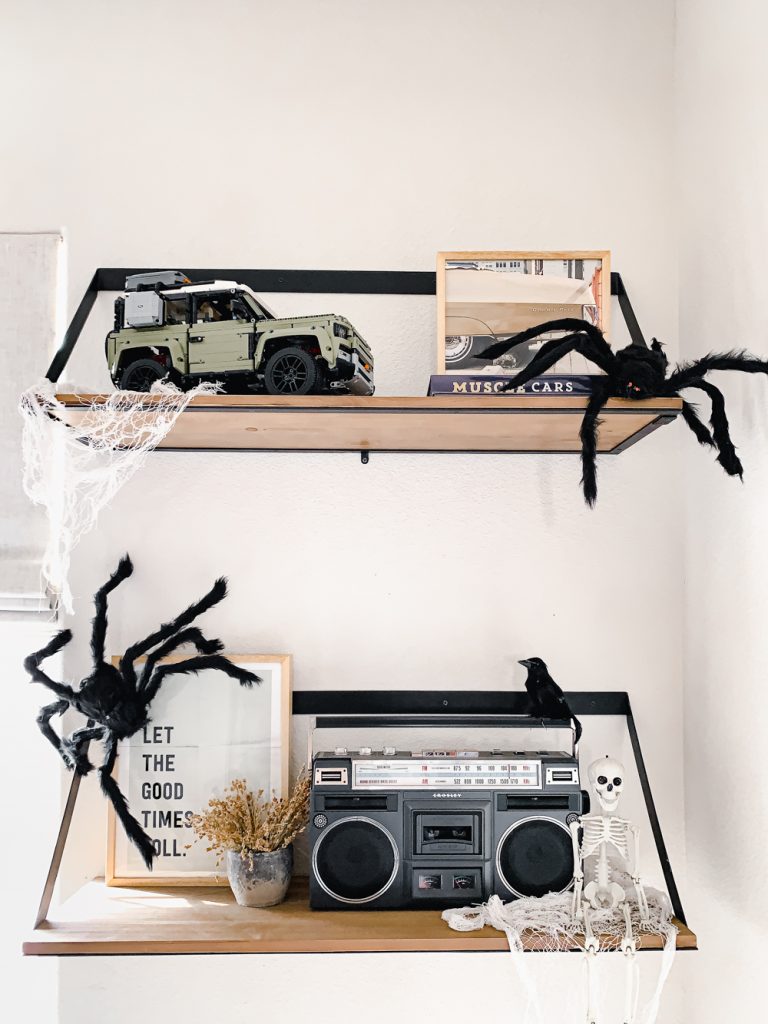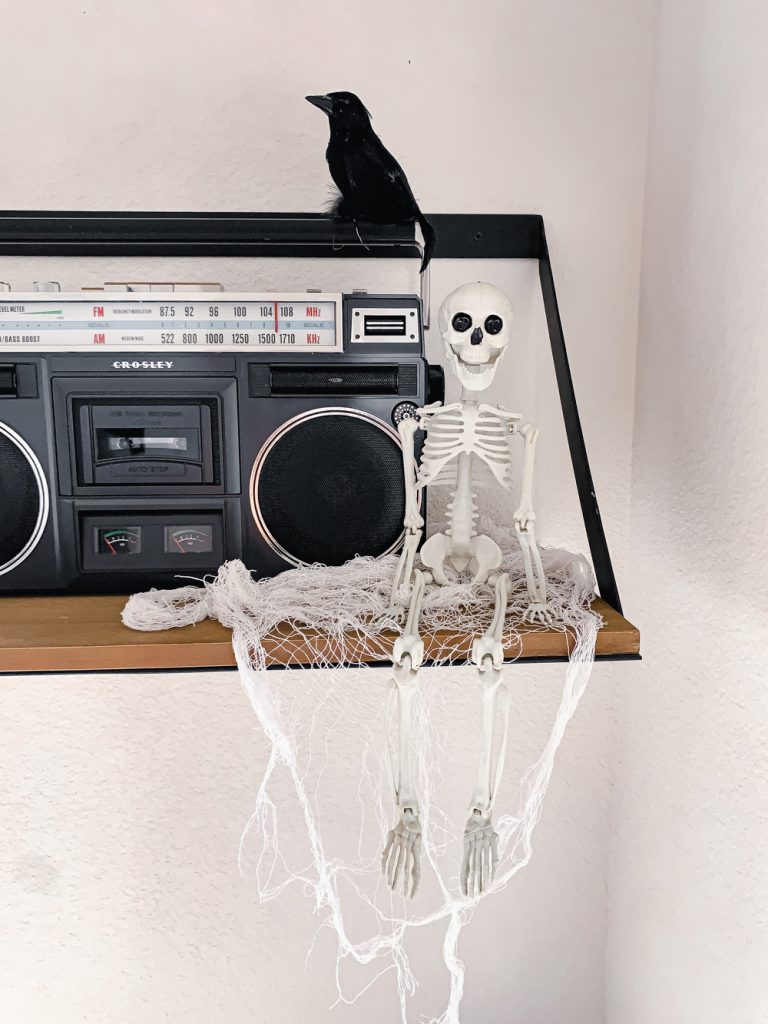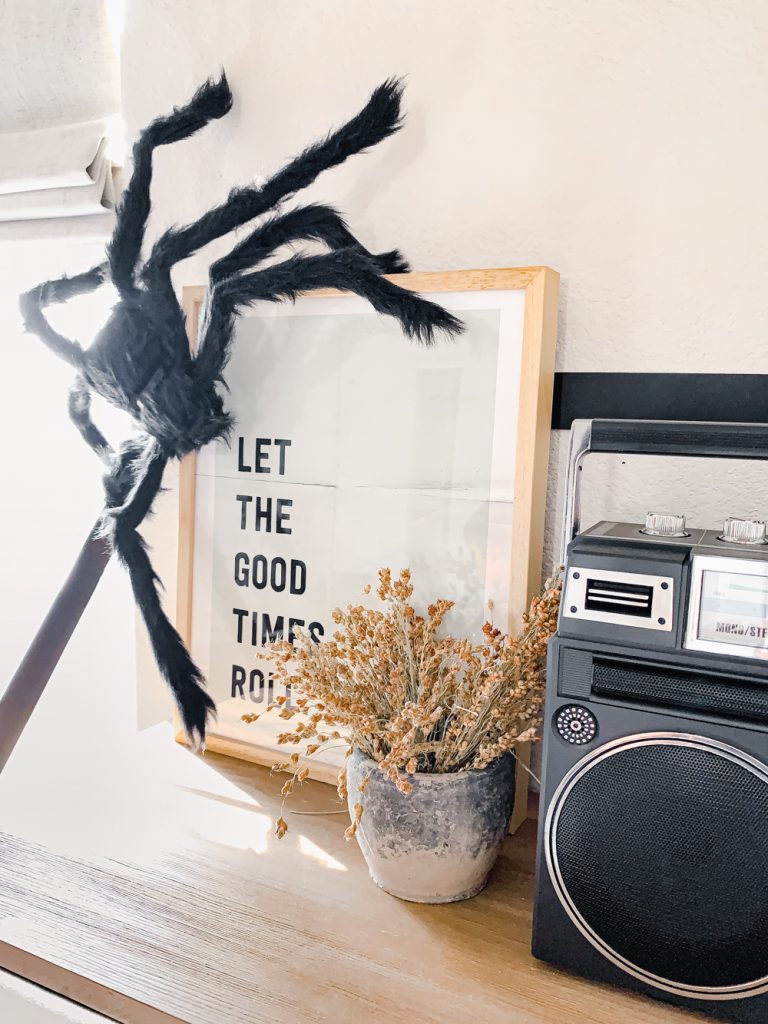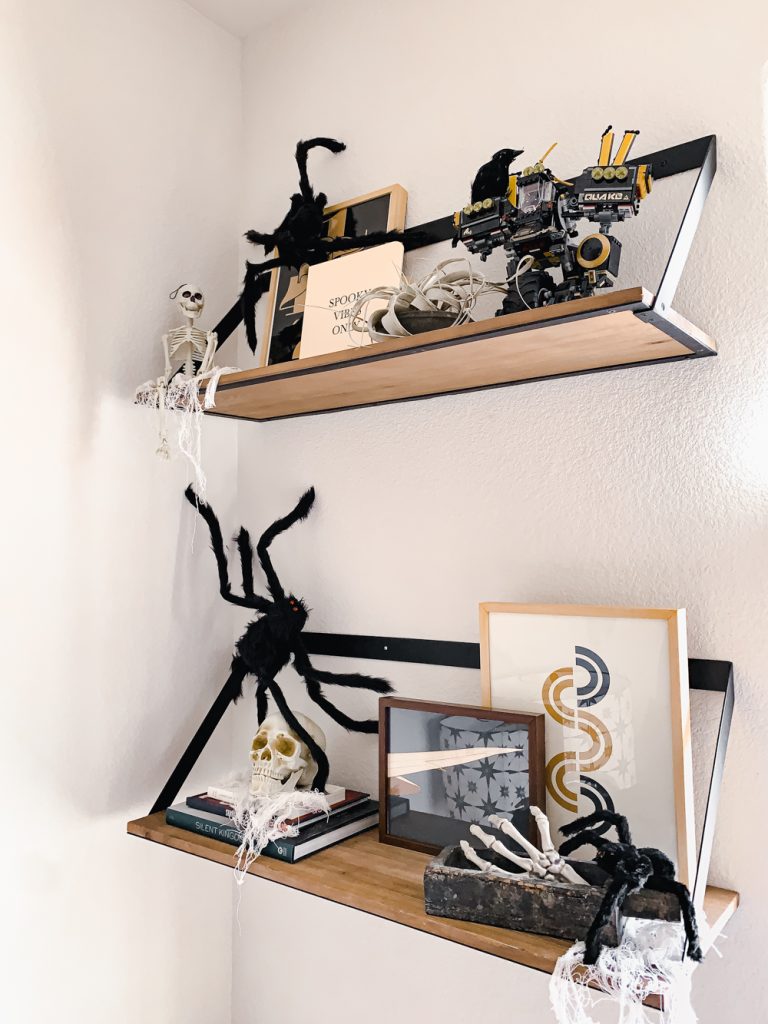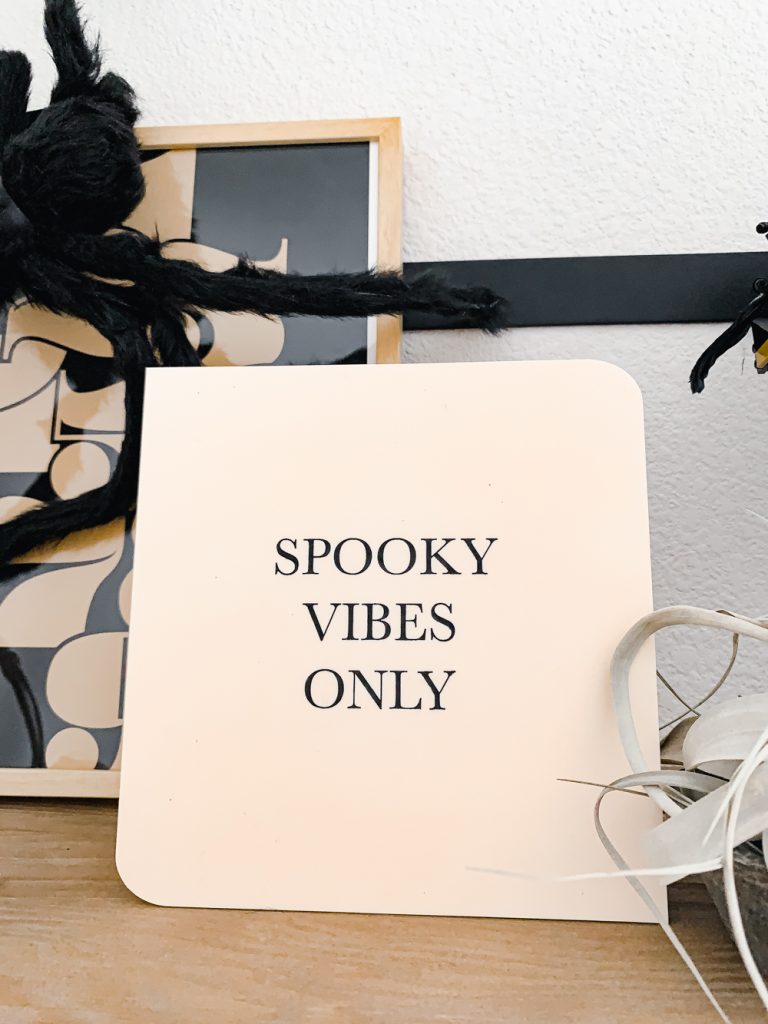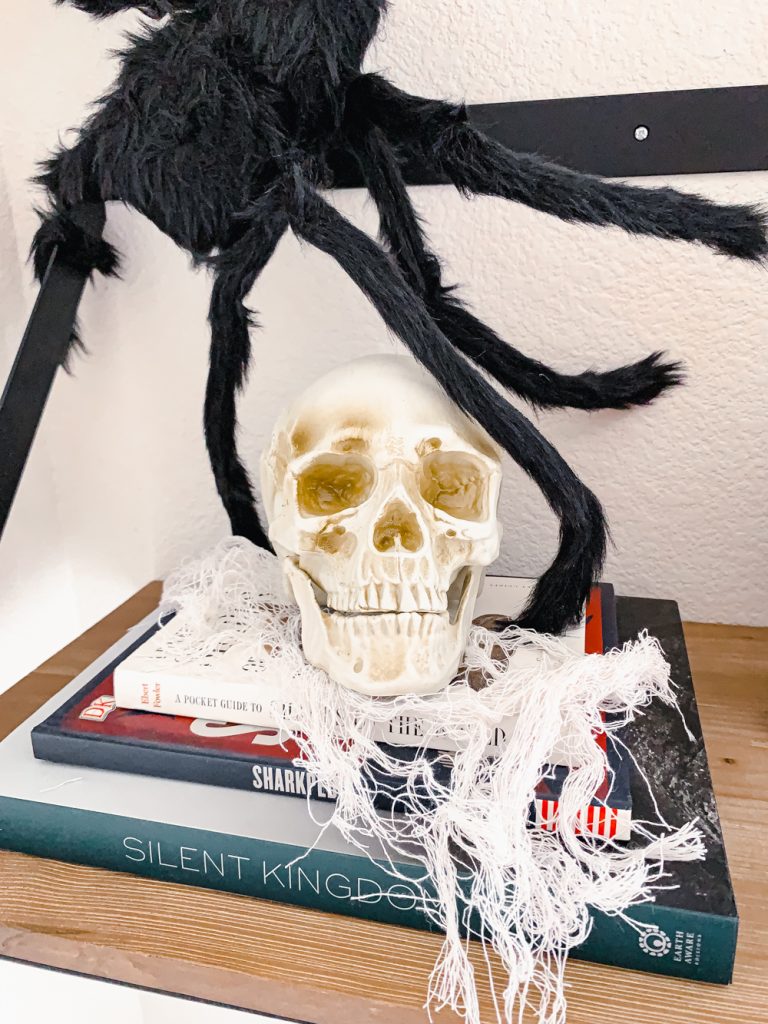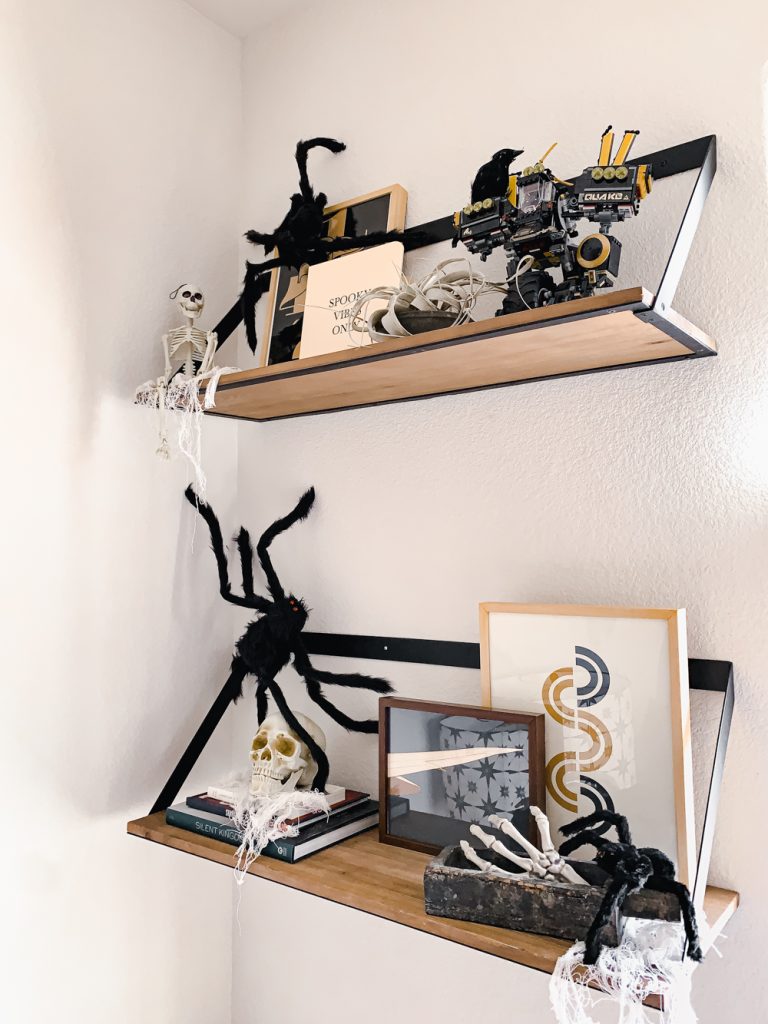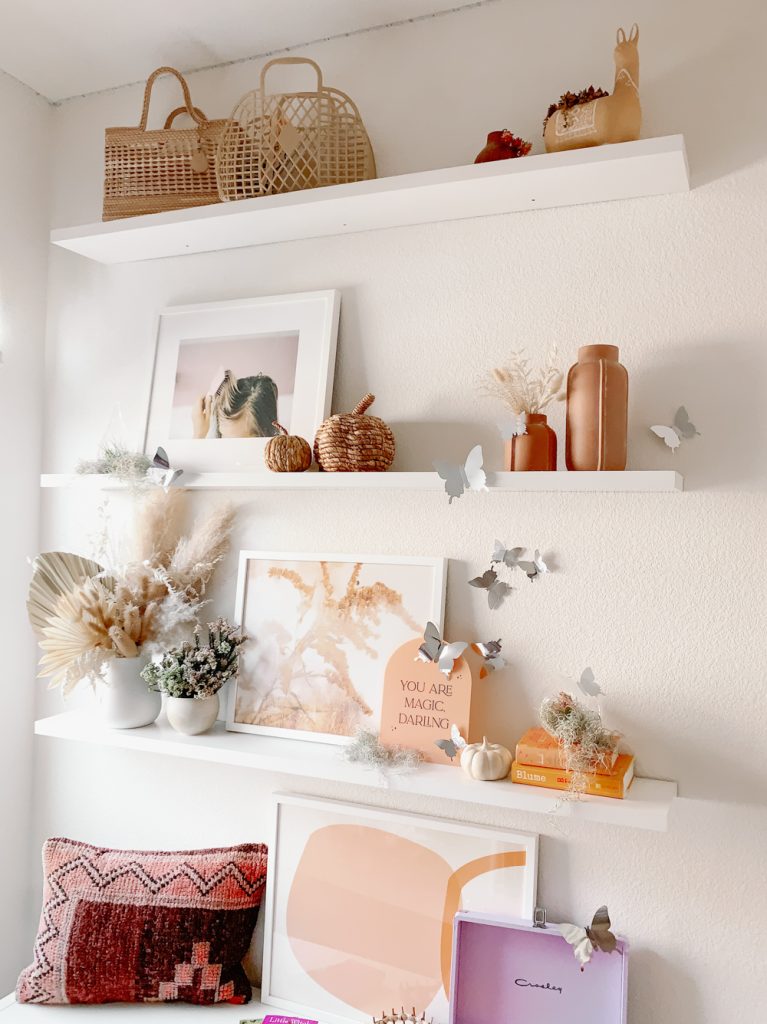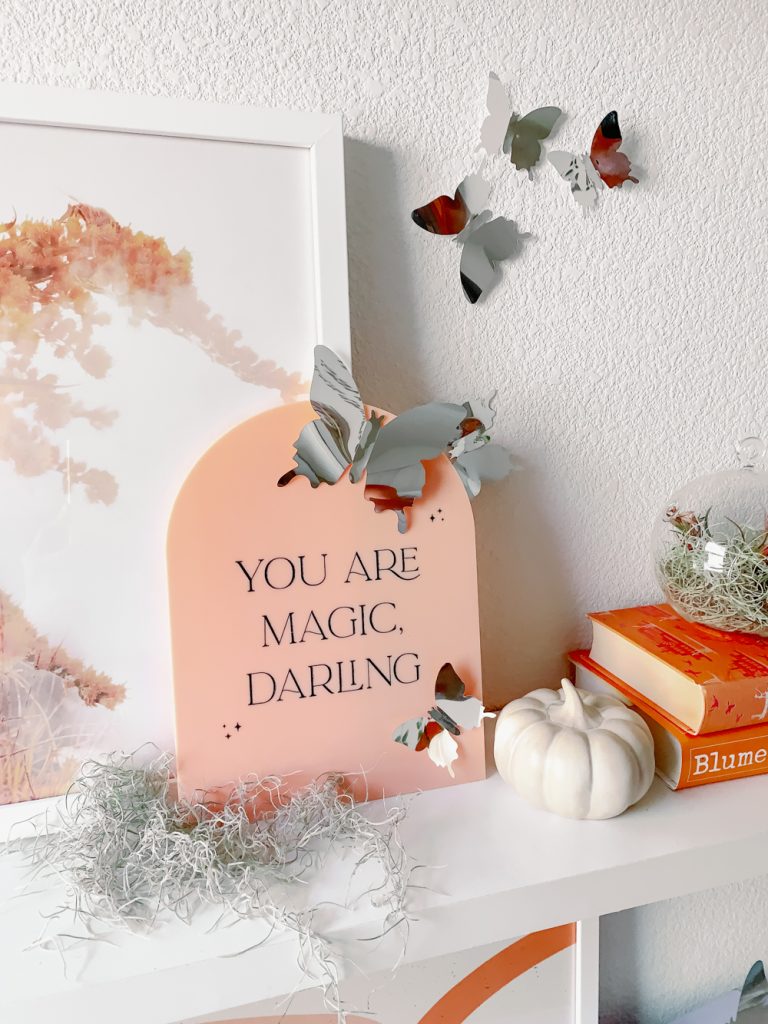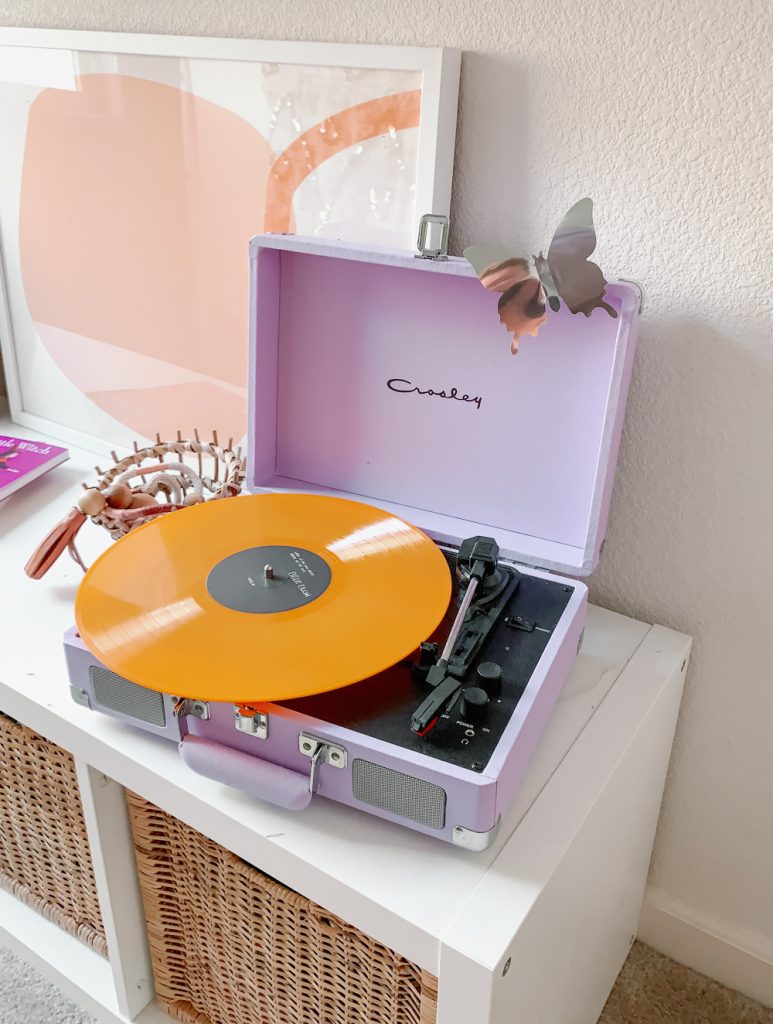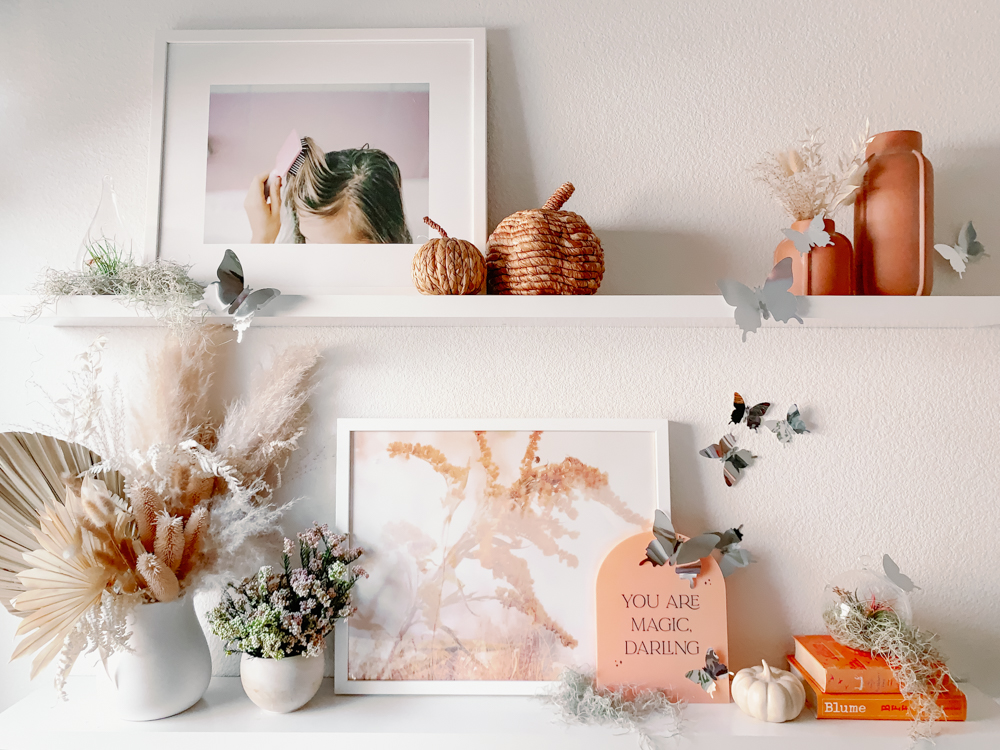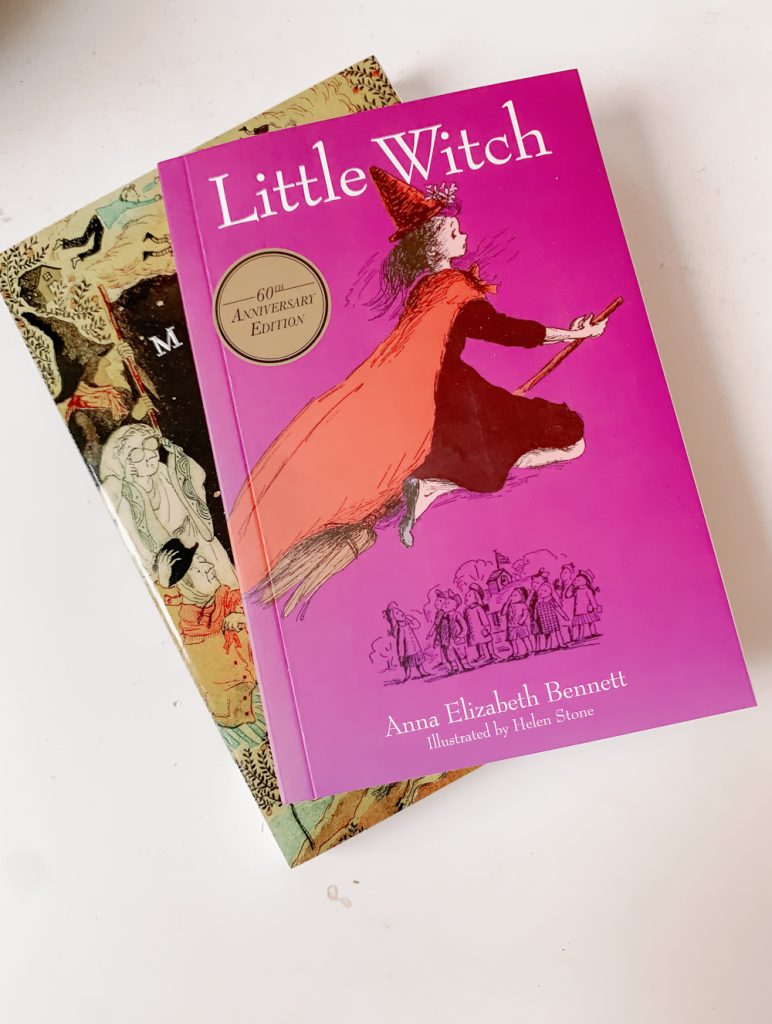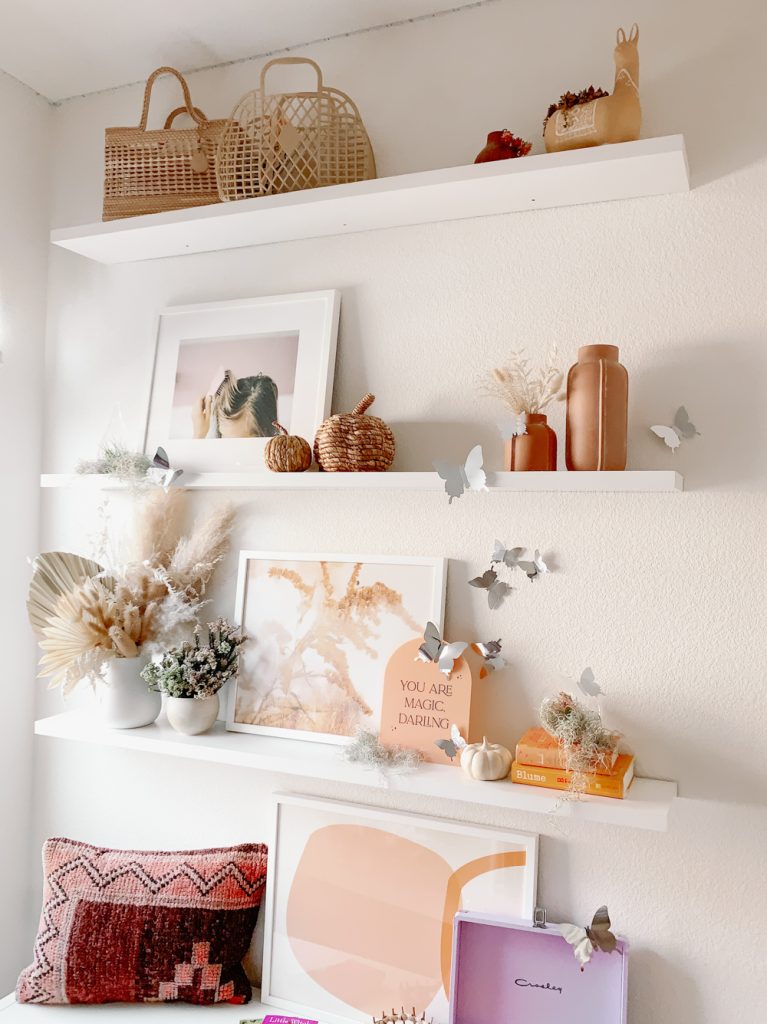 Shop Kid's Shelves Below


Skull Vase
I got this bad boy a few years ago but it's still a favorite! I usually take some foliage at the beginning of the season and let it dry so it ends up looking even creepier! Since this guy is no longer available we found a few other skull vases that we thought would fit the bill!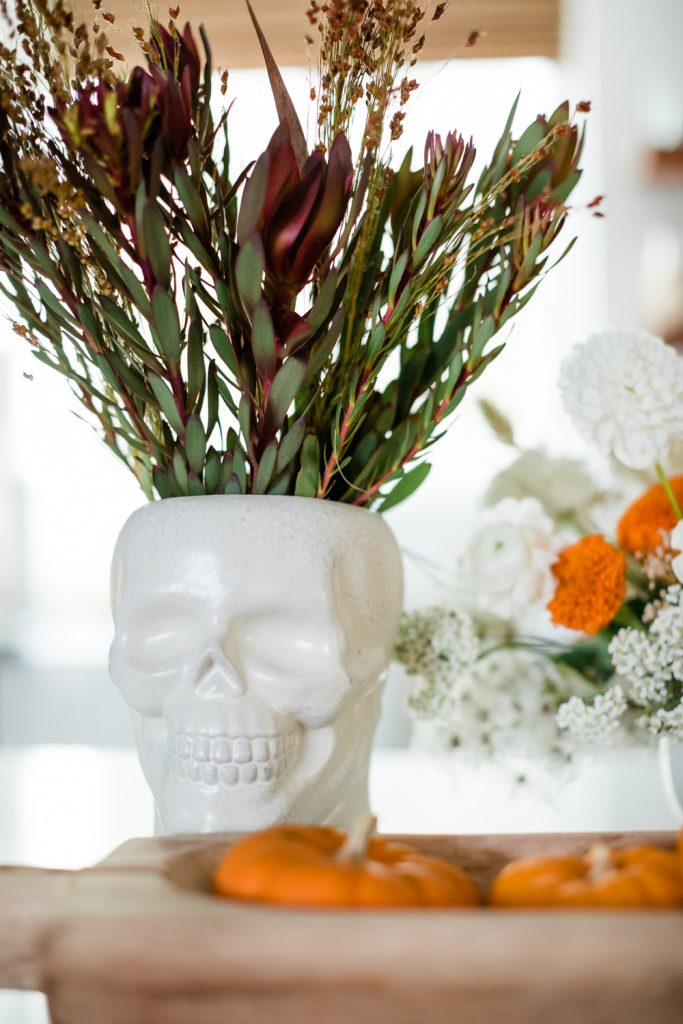 Rattan Pumpkins
If you know anything about Beijos, you know we LOVE rattan! And when you see rattan pumpkins, you must purchase them! My favorites are the ones below from Pottery Barn, yes they are a little pricey but to me, worth it! You can even transfer them into Thanksgiving. I did that below for an upcoming photoshoot. There are also great more affordable options at Target too! Don't worry, we have a few options for you to shop below…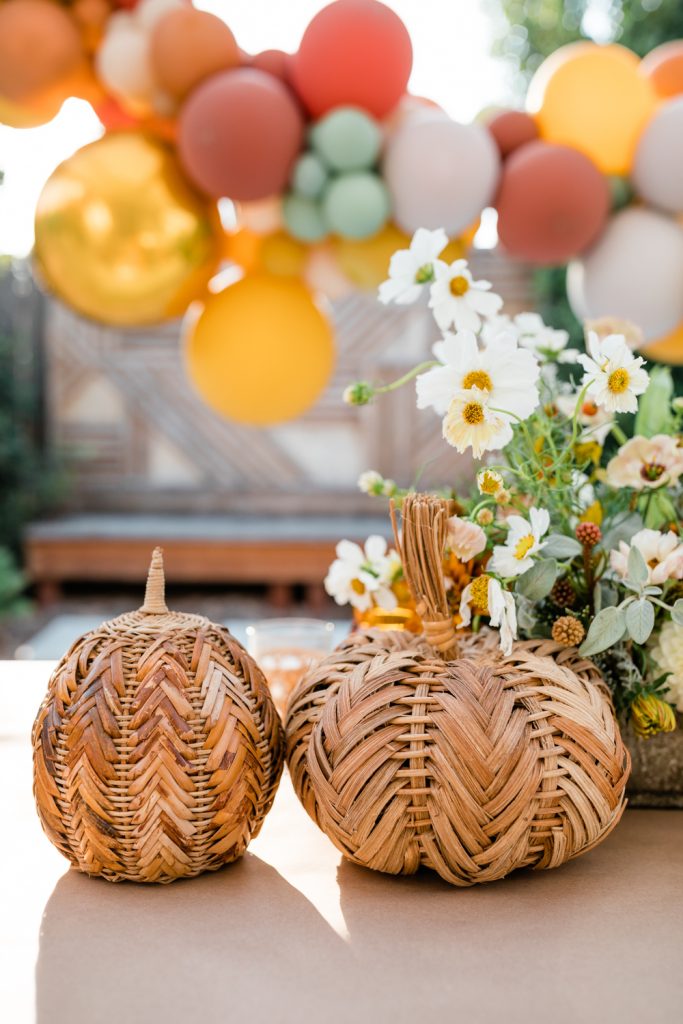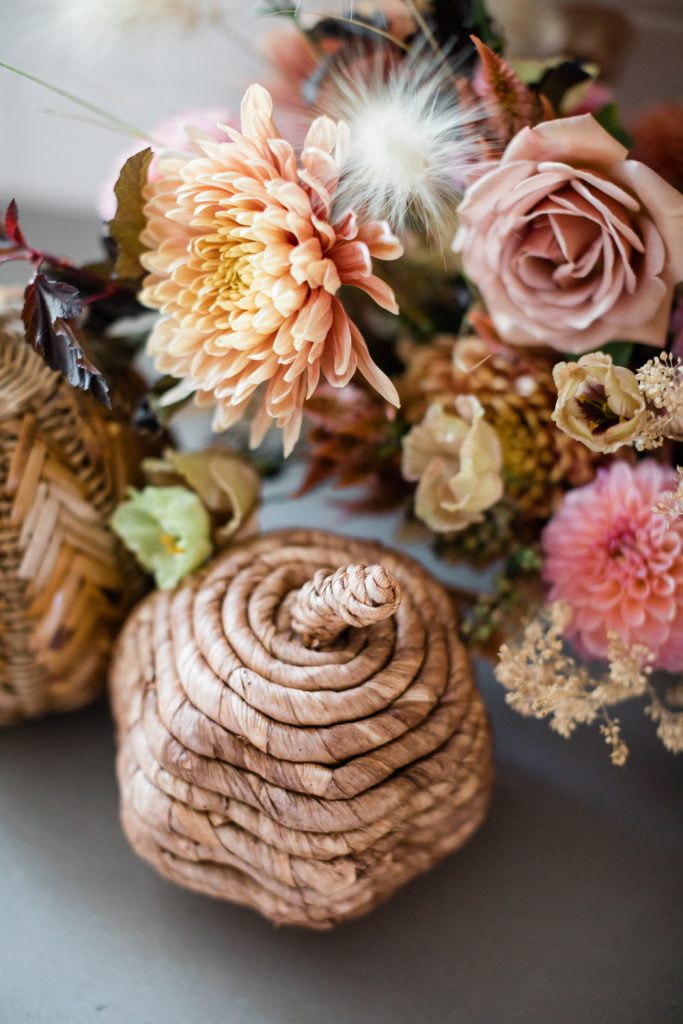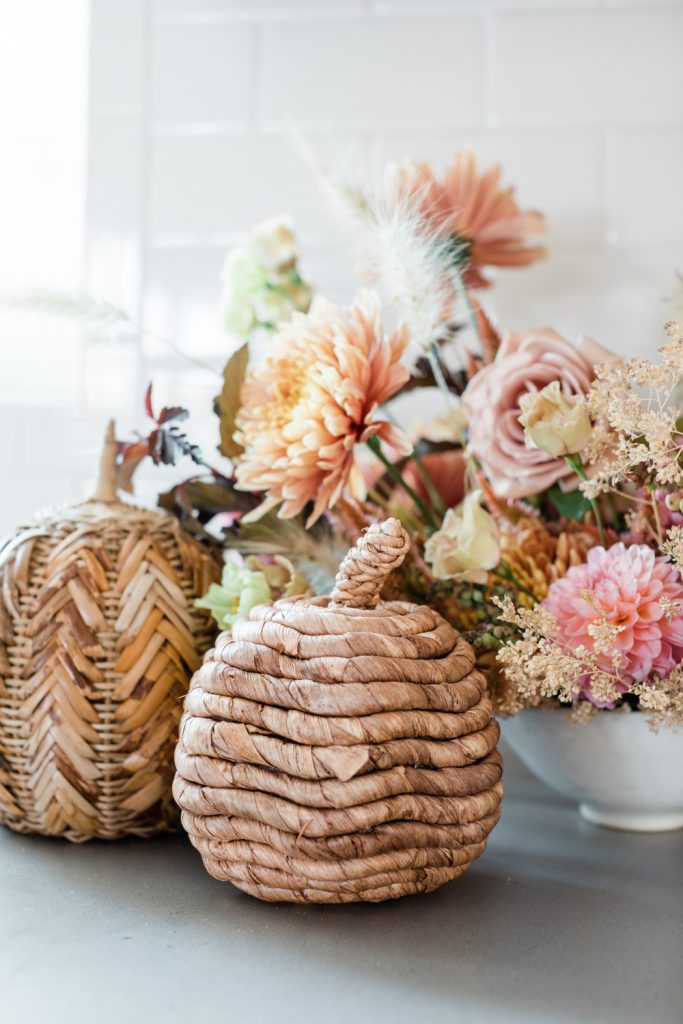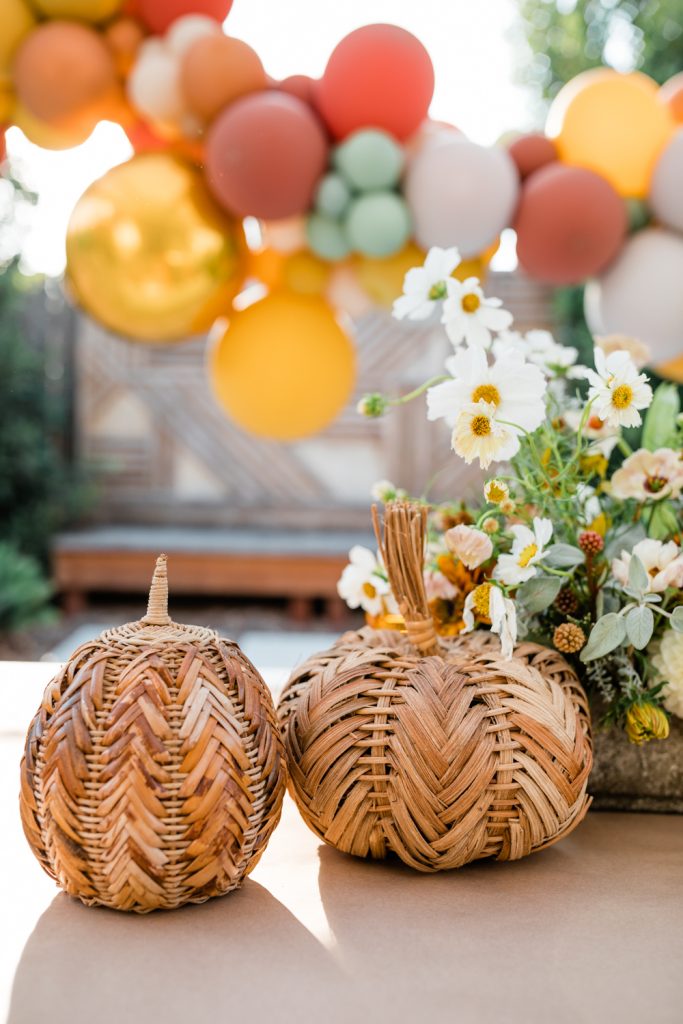 Shop our favorite Rattan Pumpkins!

Art

Swap out some of your artwork and add in some creepy prints to dress up those walls. Add in some garland and butterflies too!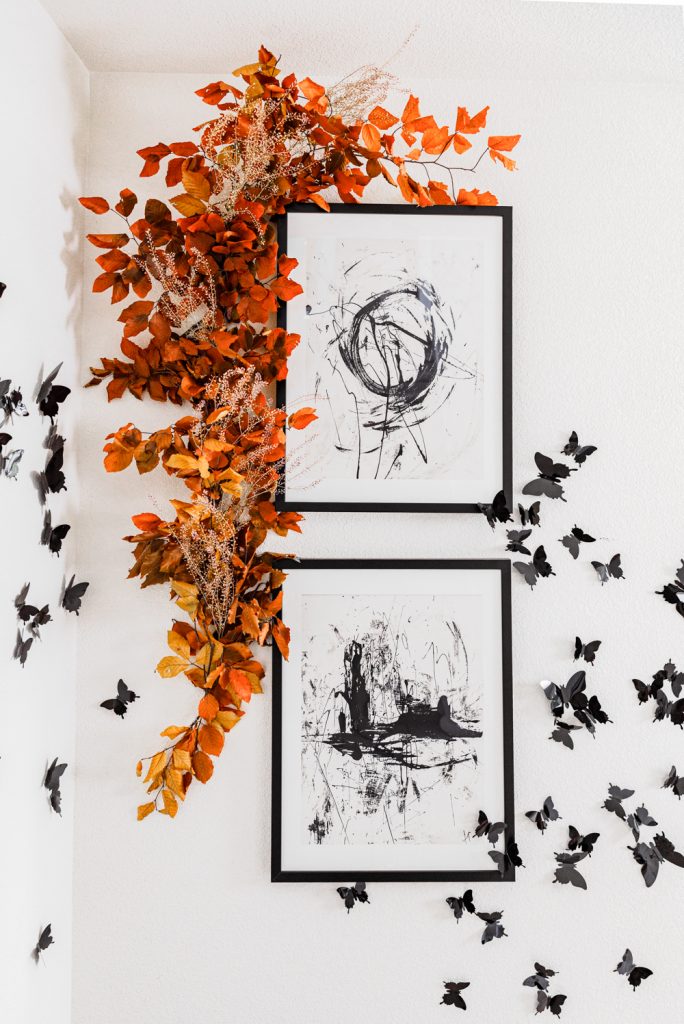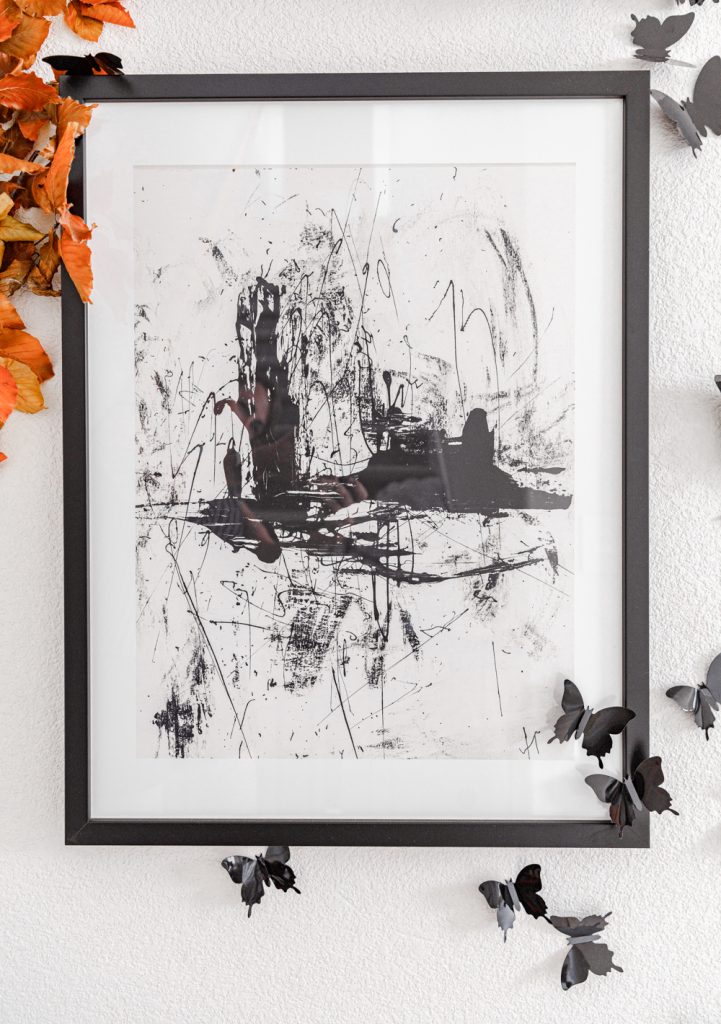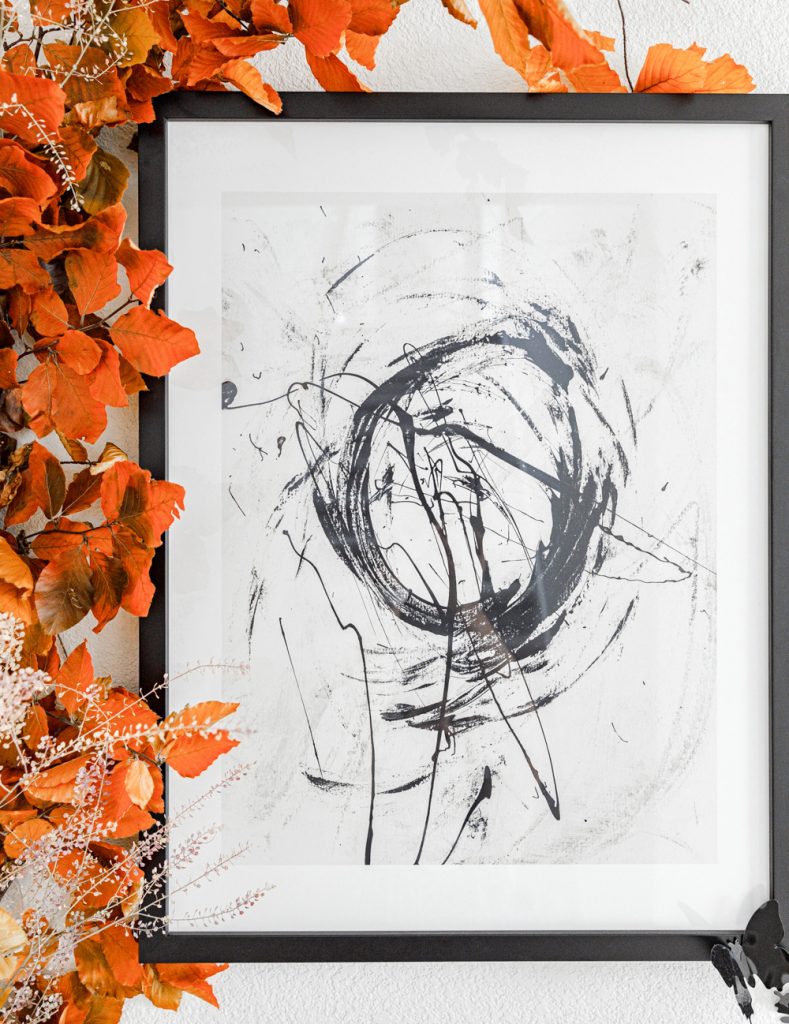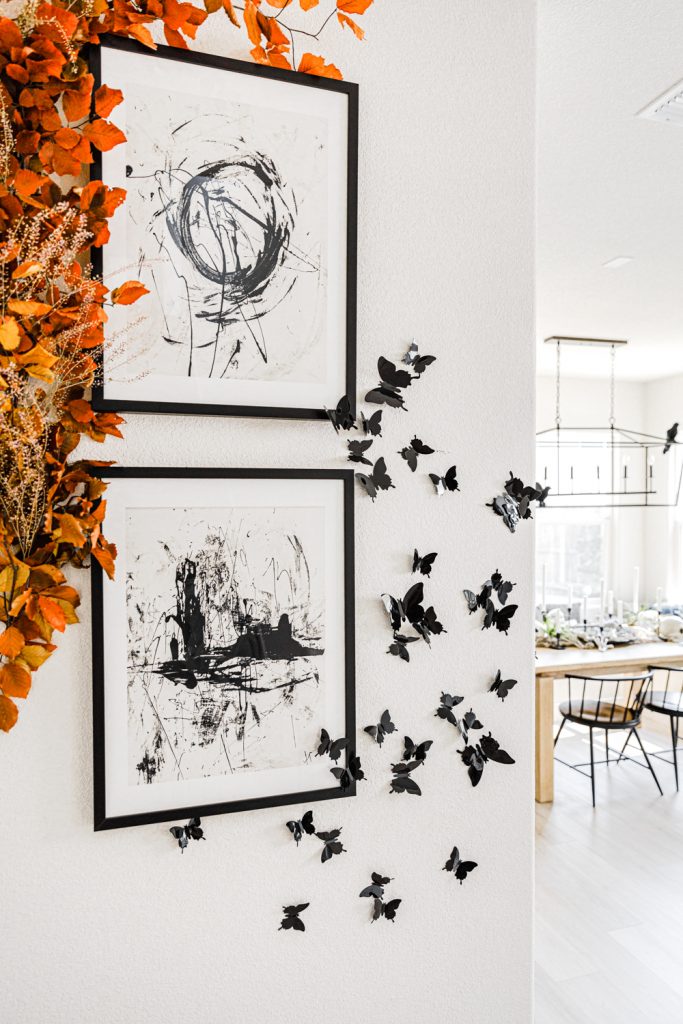 Shop Halloween Art



Candles
I love having yummy-smelling candles in my home no matter the season, but these candles will really set the tone in your home! You better run, because these candles sell out fast! They make a great gift as well. Nothing like the best smells of Fall to get you in the mood!!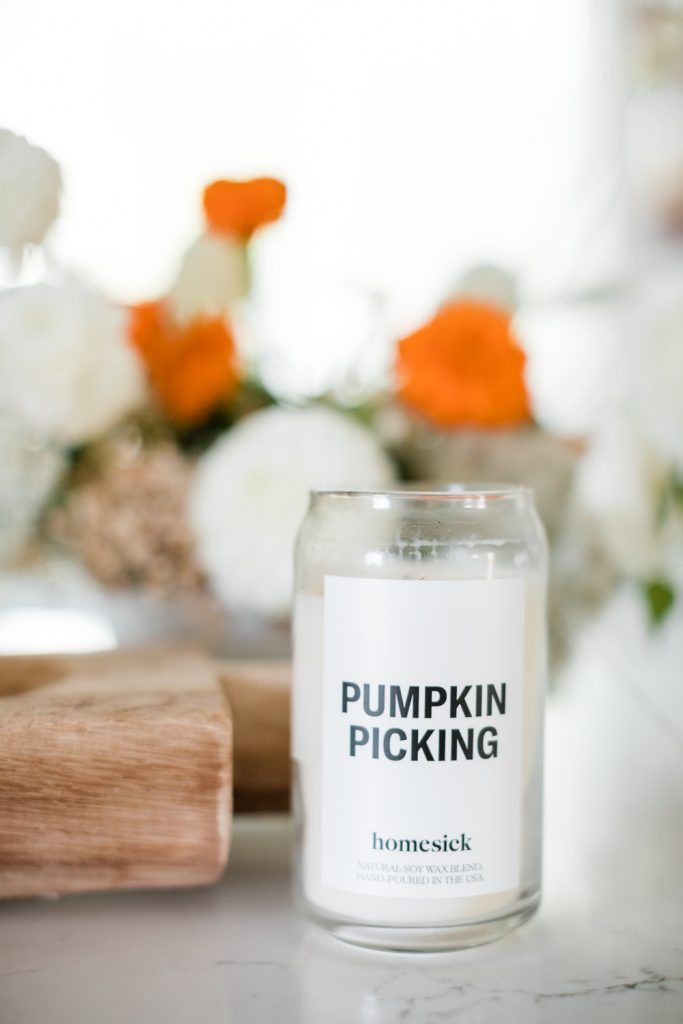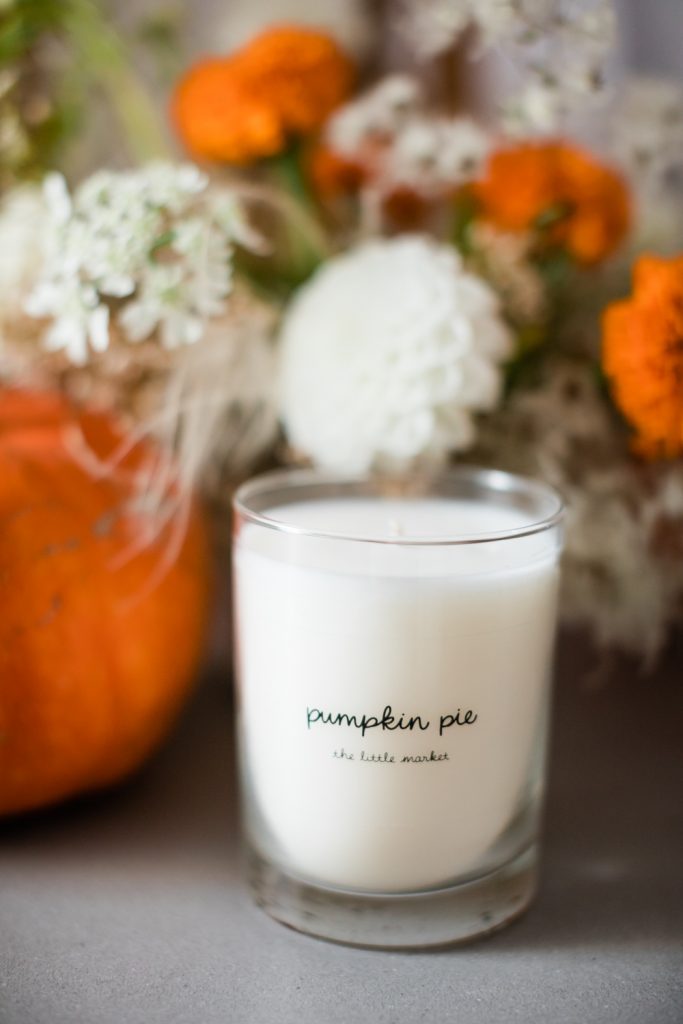 Dining Table

Dress up your table with some skeleton bones and candles. Go further by adding bloody lights for that extra spooky effect.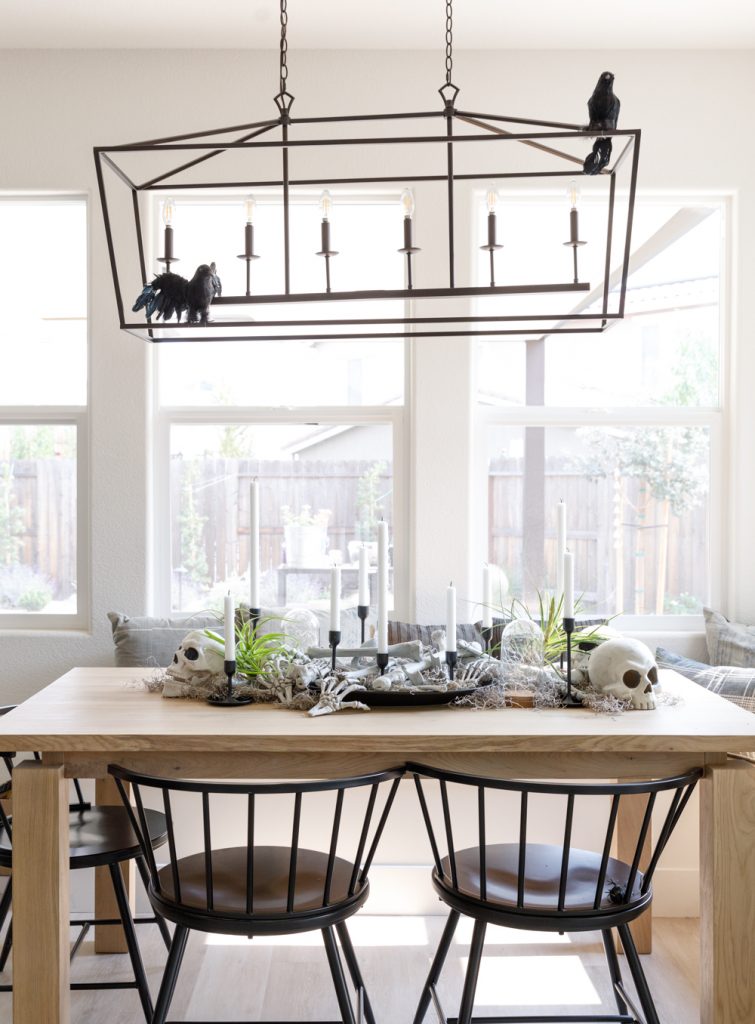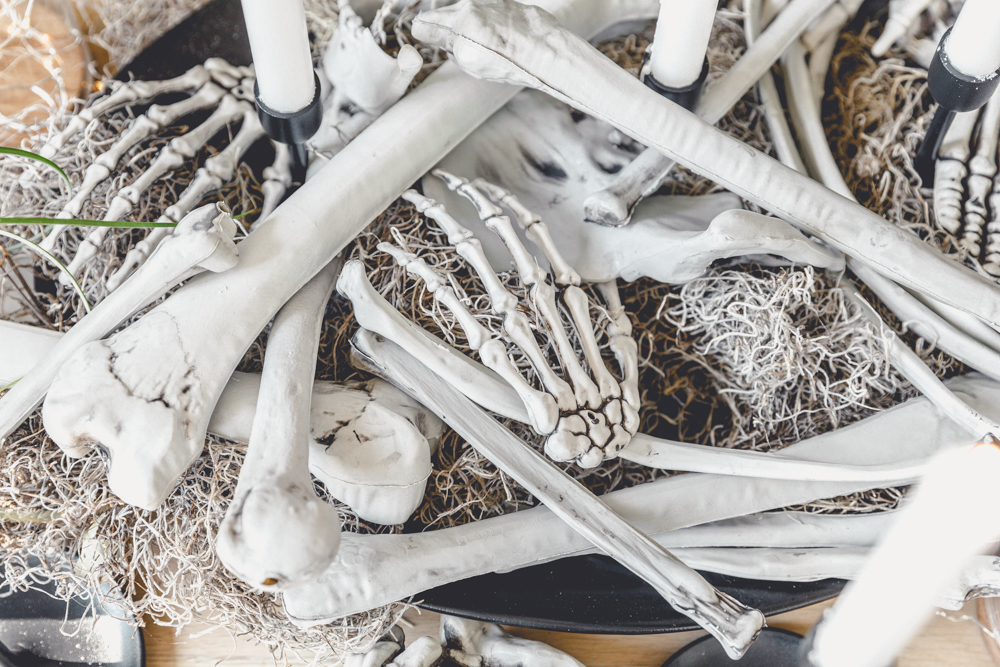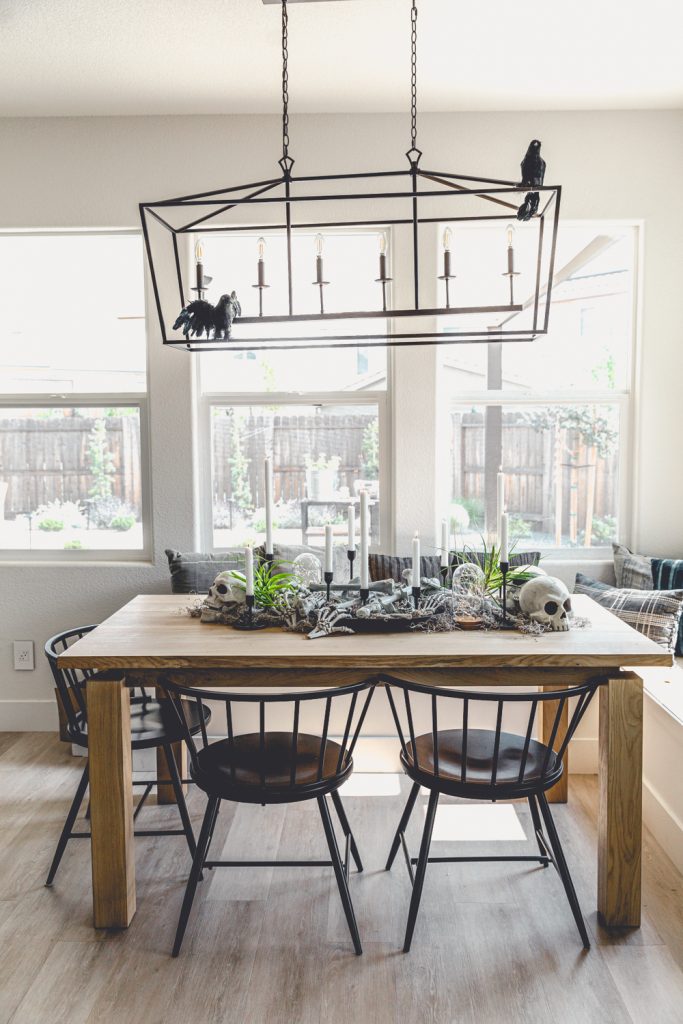 Shop to get this dining table decor!



Outdoor Decor
Witch's Hats
Last year I started hanging these witch's hats on my home and they were a hit! A few neighbors followed suit and I just love how they look throughout our neighborhood! They are such a cheap and easy way to add a touch of Halloween flair to your home. Just use scissors, cut a small hole on the top on either side and slide some fishing wire through and hang! Easy peasy and they make such a statement!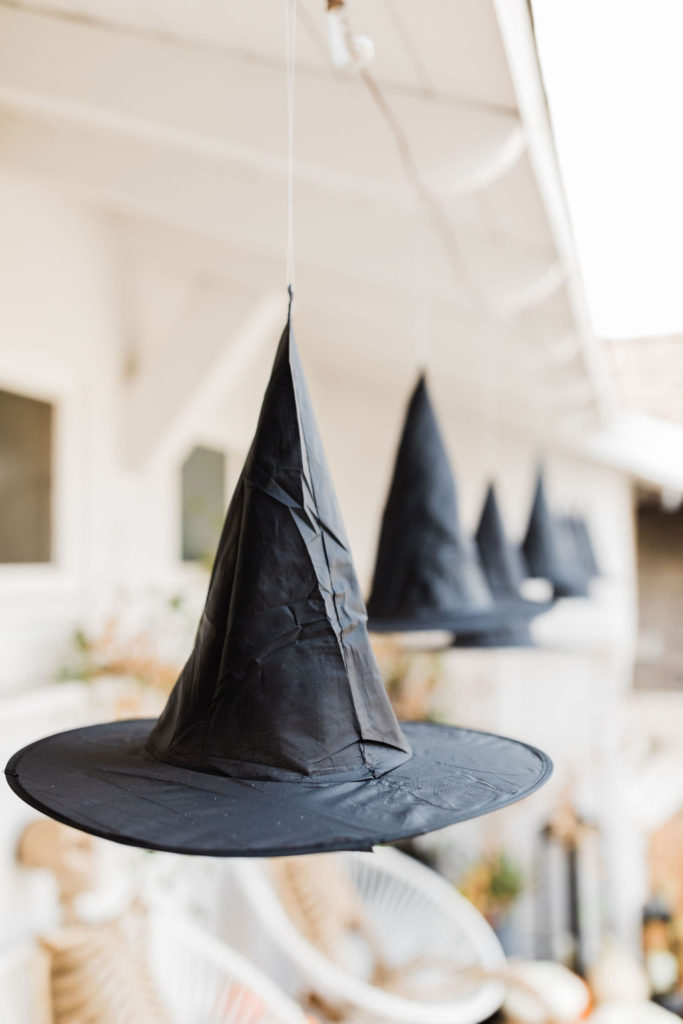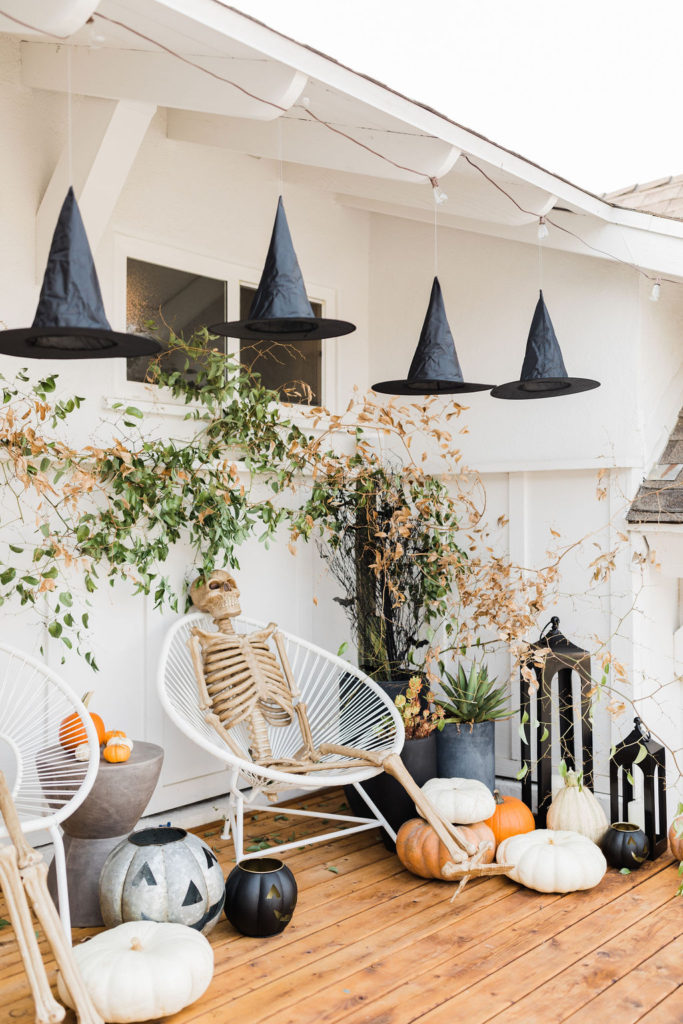 Lanterns
I love my lanterns from Pottery Barn. I use them for Halloween and Christmas! So great when you can fine multi-purpose decor pieces. They are a bit pricier but will last year after year and never go out of style!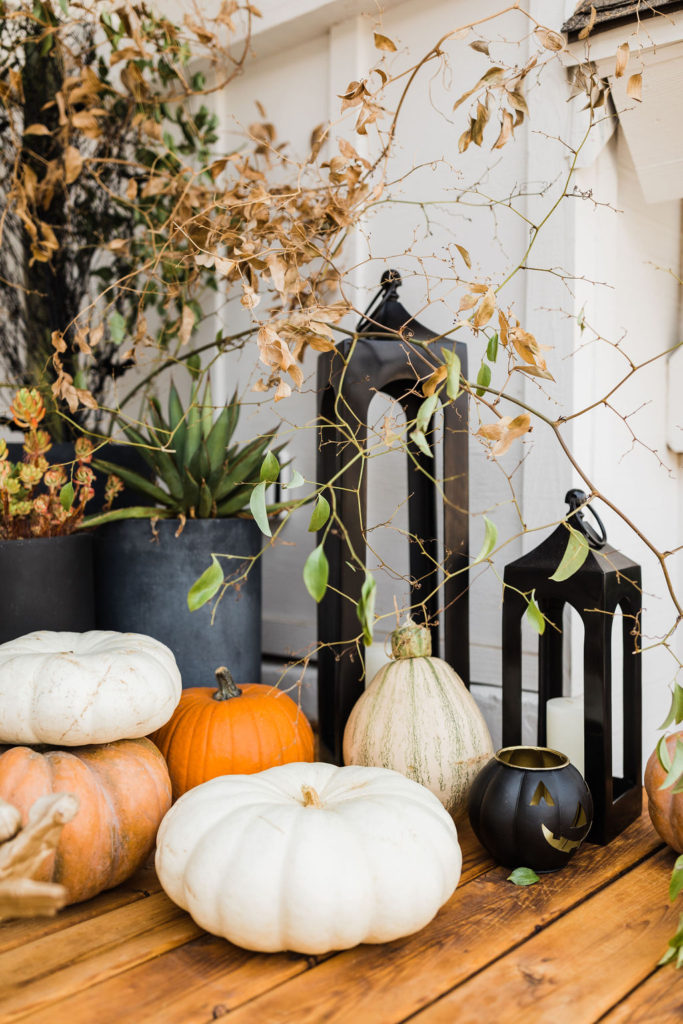 Skeletons
Skeletons are always a must!!! We have 3 and they are named Fred, Jack, and Taylor – after my husband's co-workers. Everyone needs a few around on Halloween!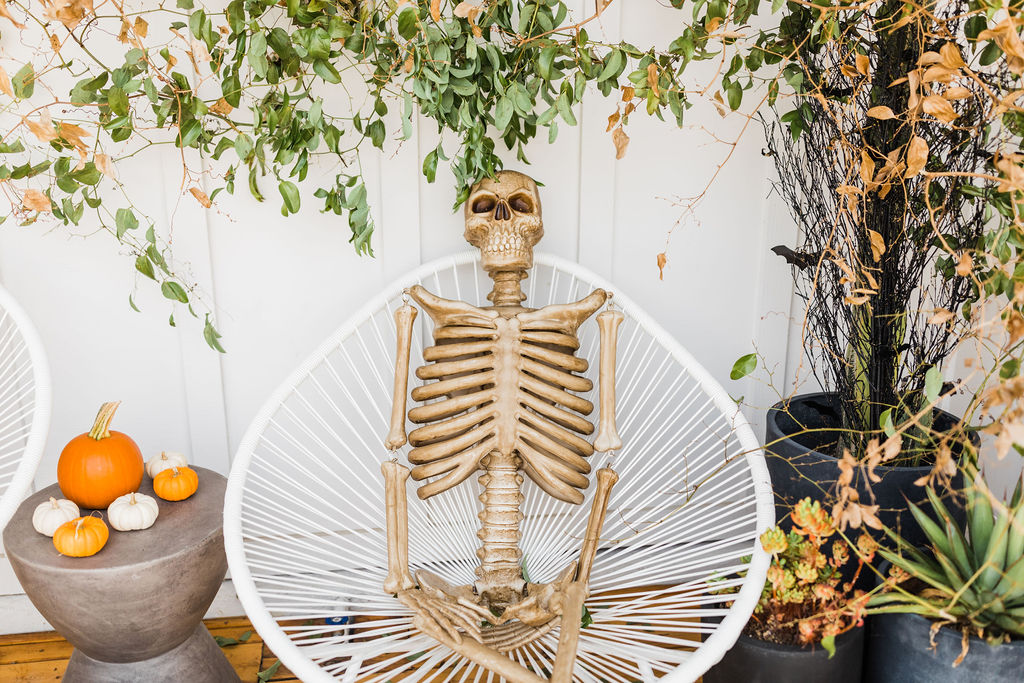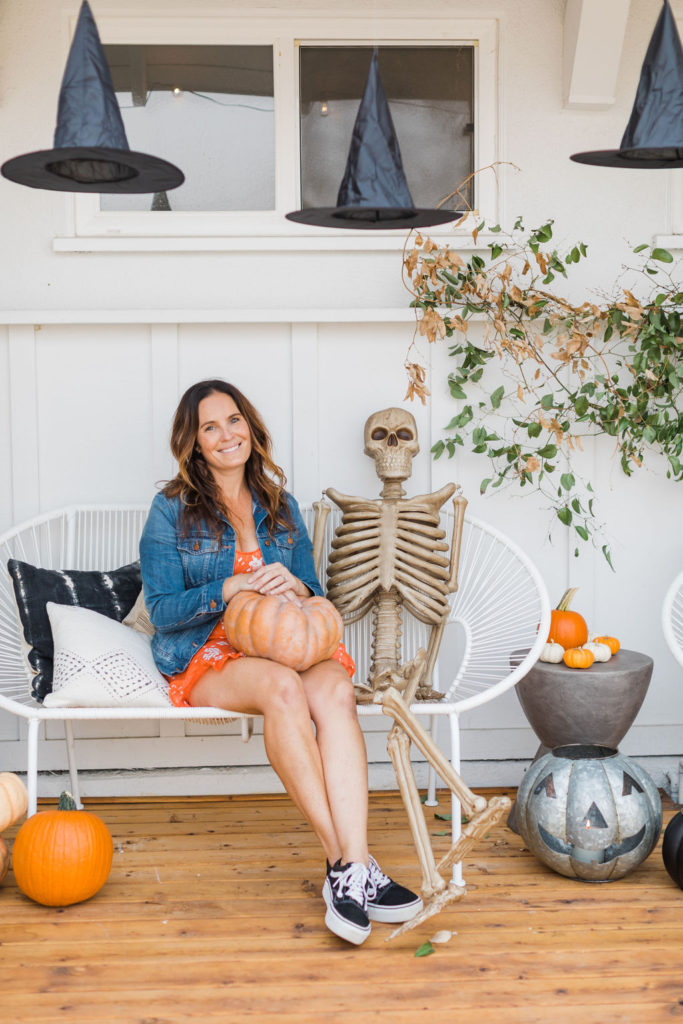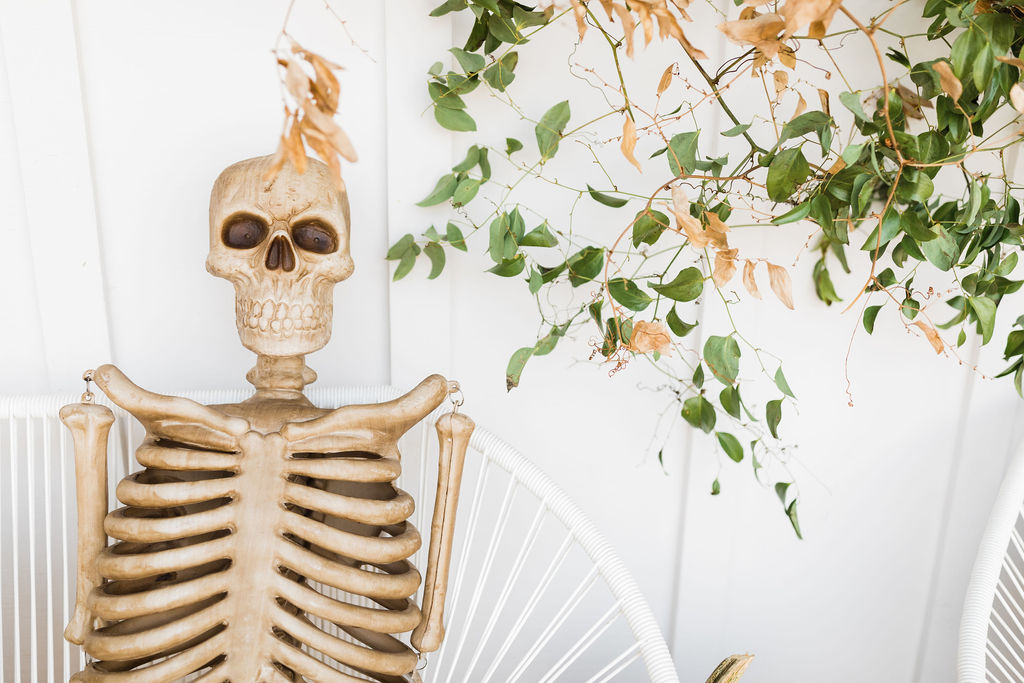 Outdoor Lounge Area

I spotted this skull that goes in your fire pitt, how fun is that!?! The front yard is always a must for decorating, but I think the backyard deserves some love too! I added some fake spiders, creepy cloth, green pumpkins, and a few black birds to create a little spooky corner in the back.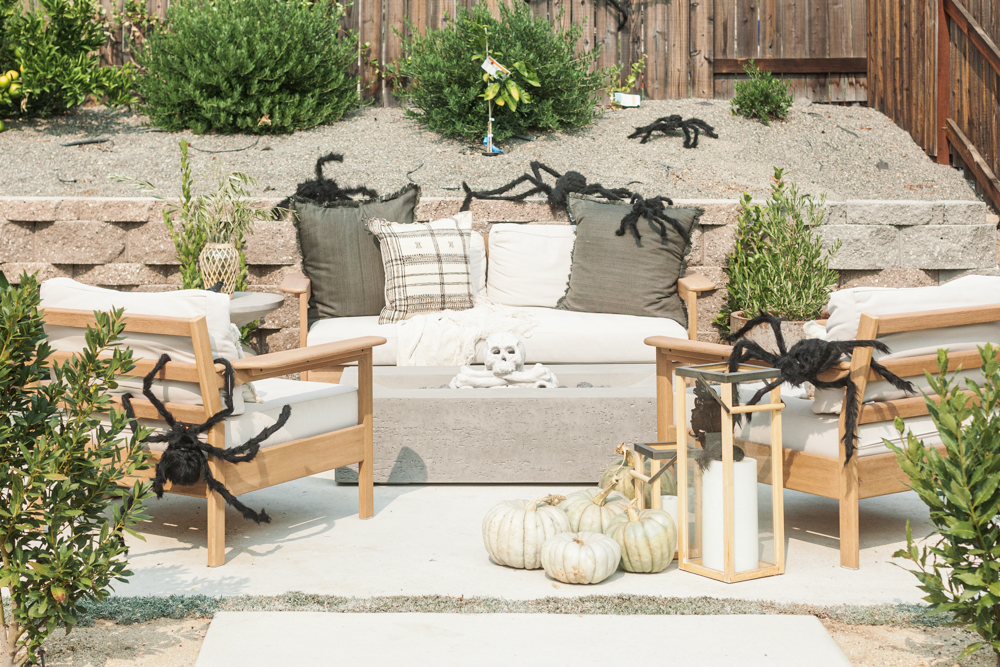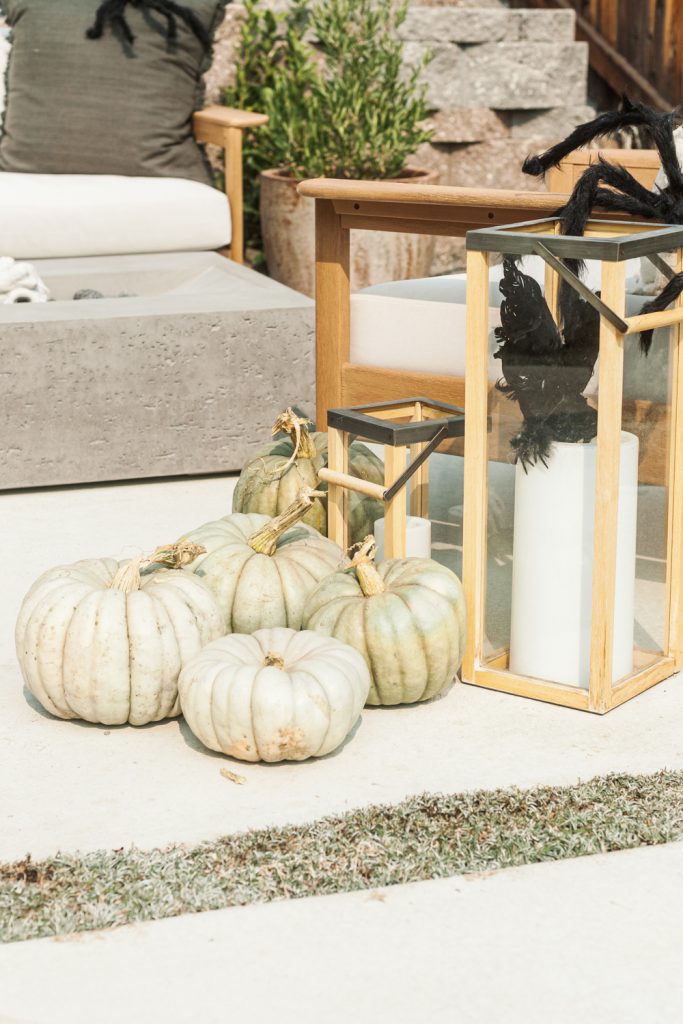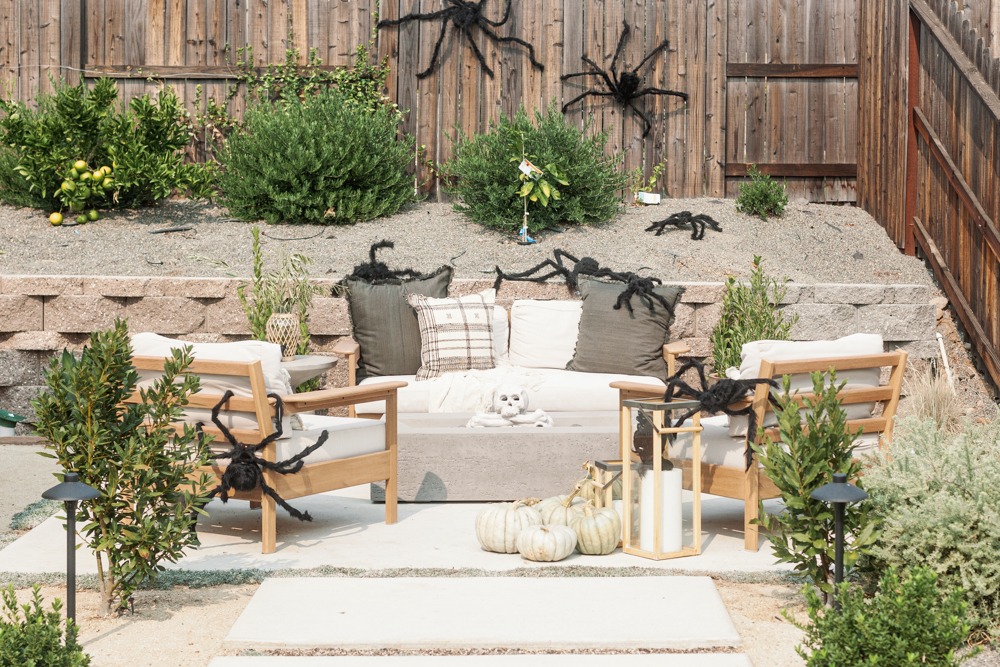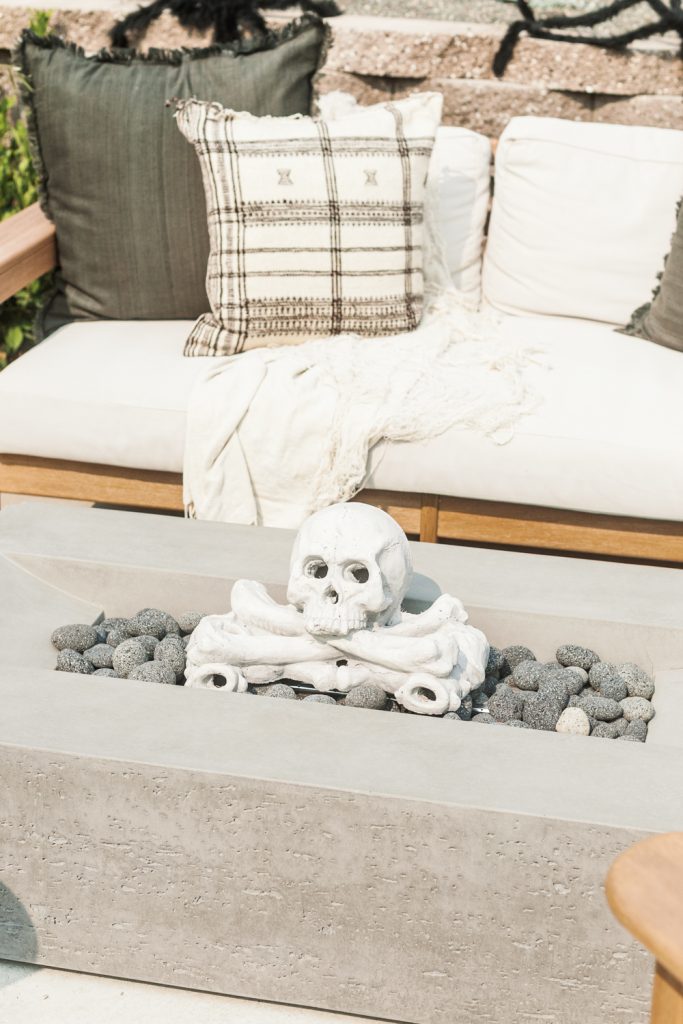 Shop to get all the goodies for the outdoor lounge area!


Eats
Waffles
We are a pancake and waffle-loving family over here so when I saw this mini pumpkin waffle maker it was a must-have! Plus, that burnt orange color is so cute!! Add in some pumpkin-flavored batter and you've got yourself the perfect Fall morning!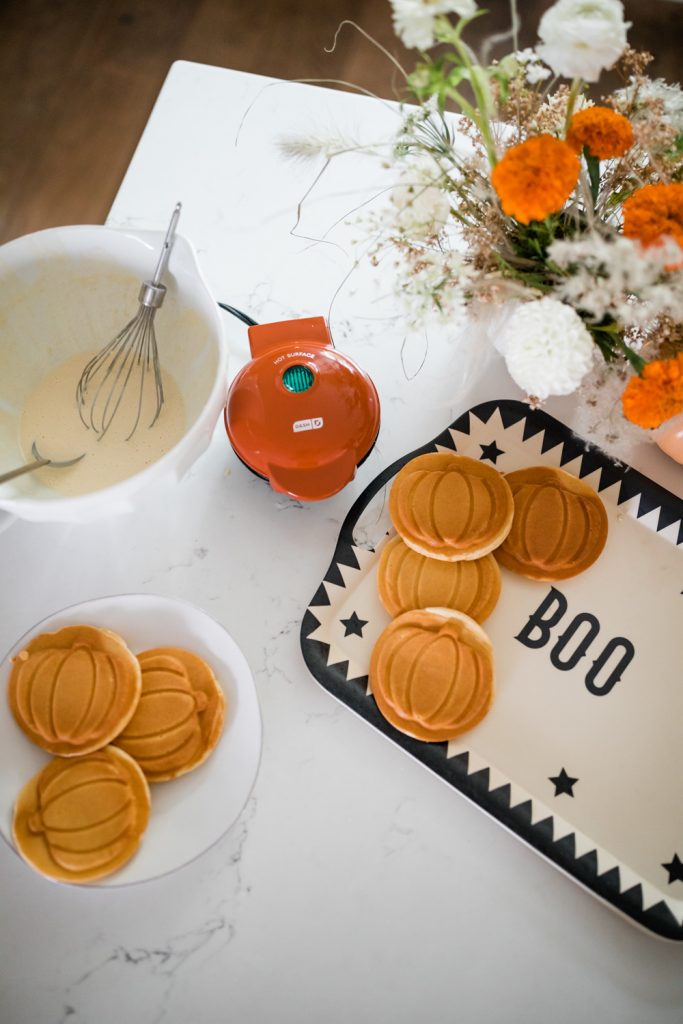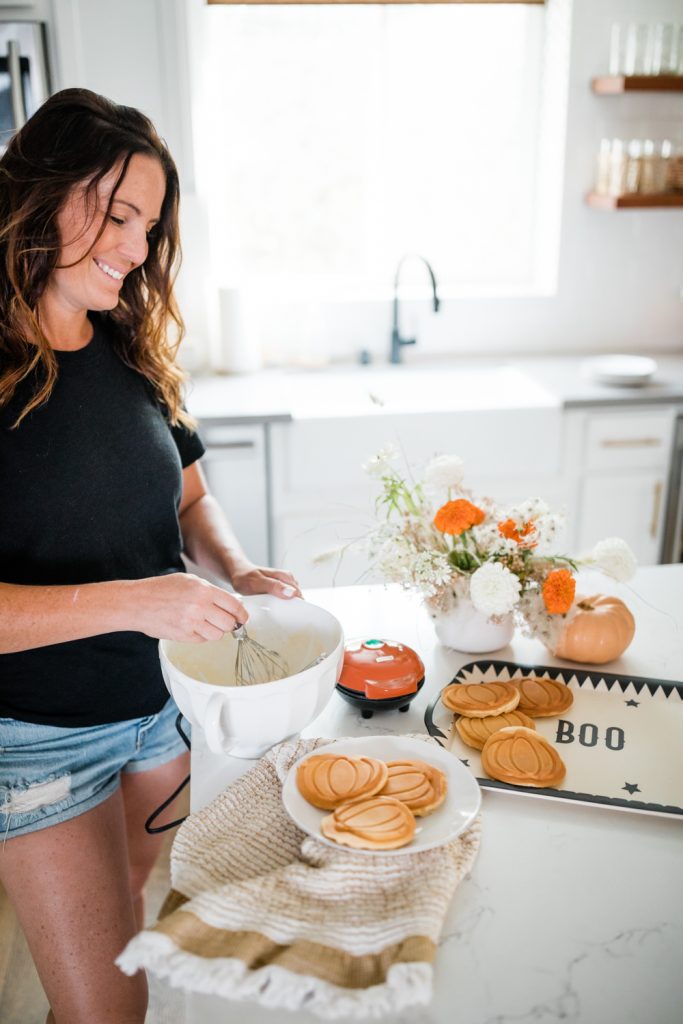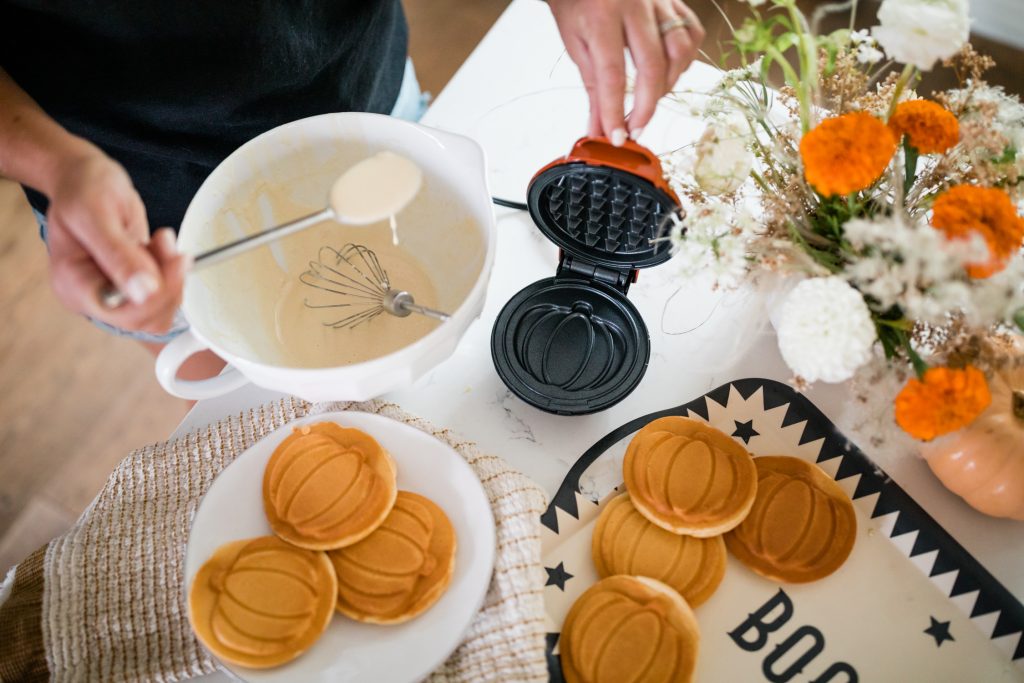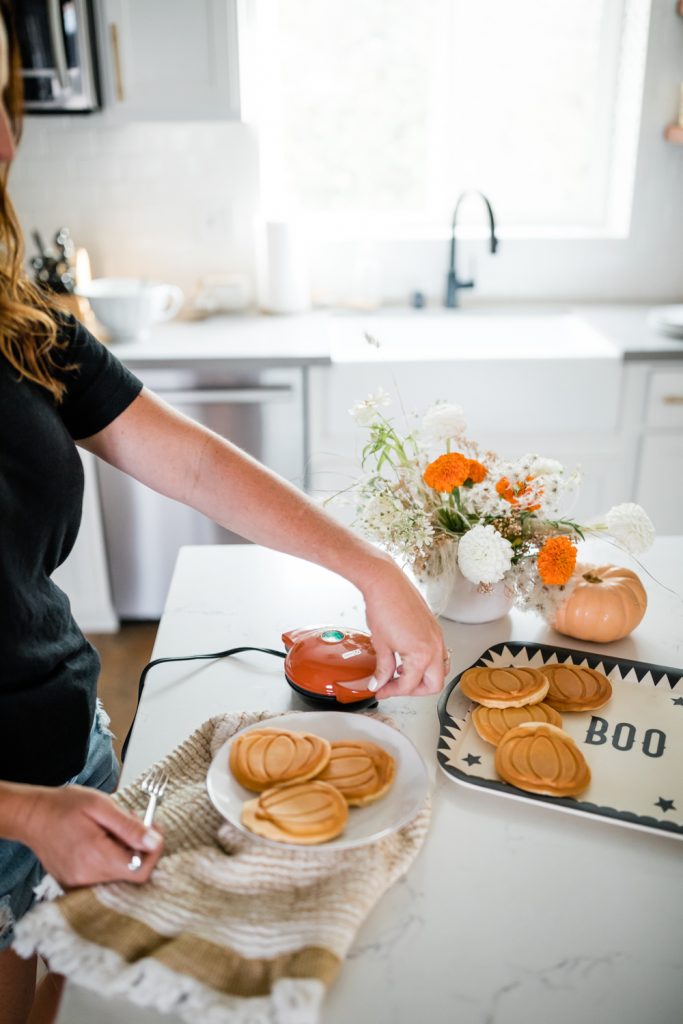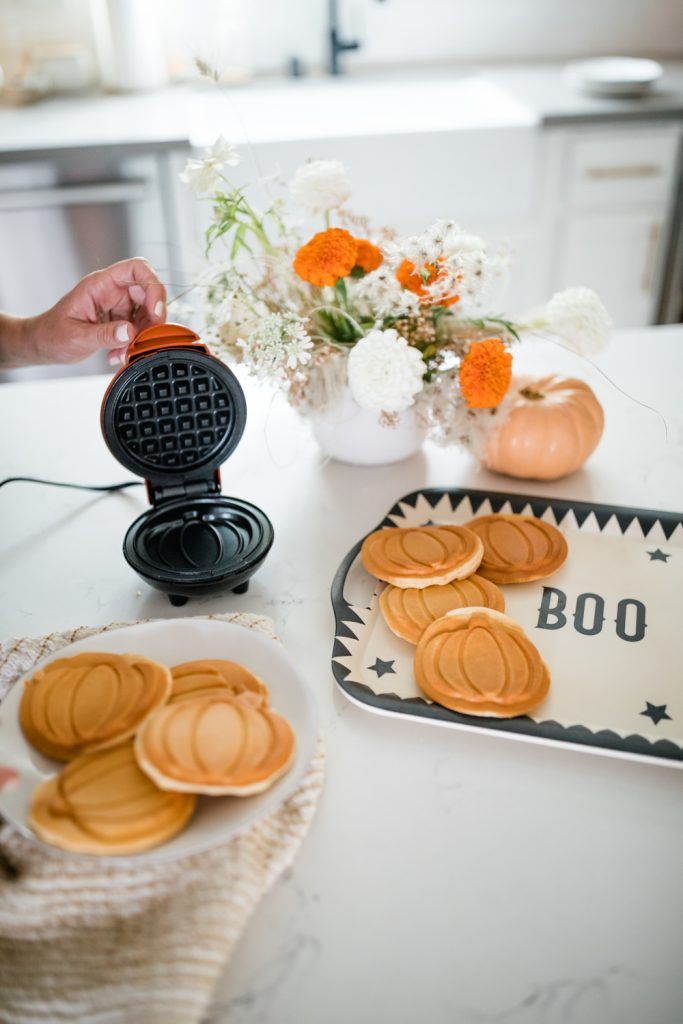 Aren't they adorable?!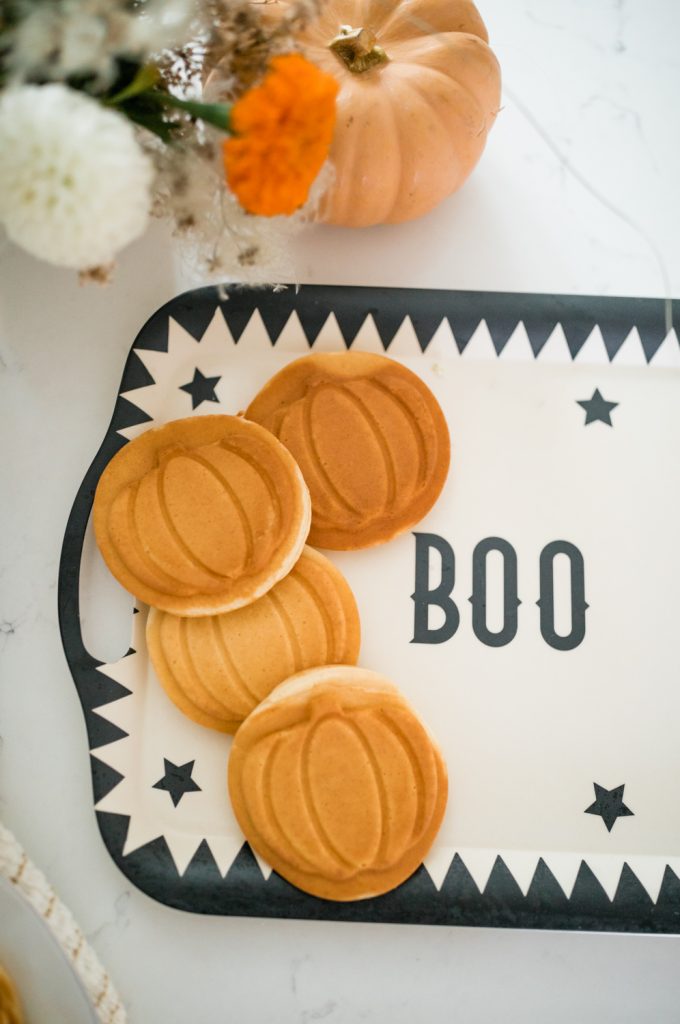 And happy faces all around!!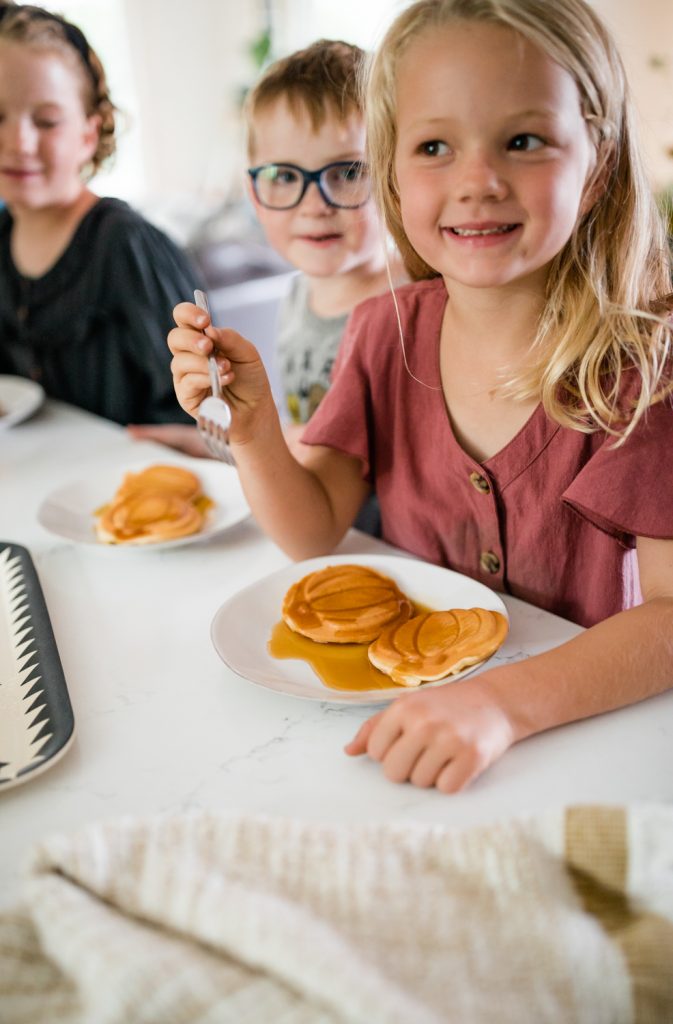 Shop some of our favorite Halloween & Fall Baking items below!

Cereal

Every year, I like to get some Halloween themed breakfast items for the kids. I spotted these fun cereals at Target. Serve it up in some plastic soup mugs and you are all set. Plus, I grabbed some cute and durable ghost placemats to set the mood for every meal.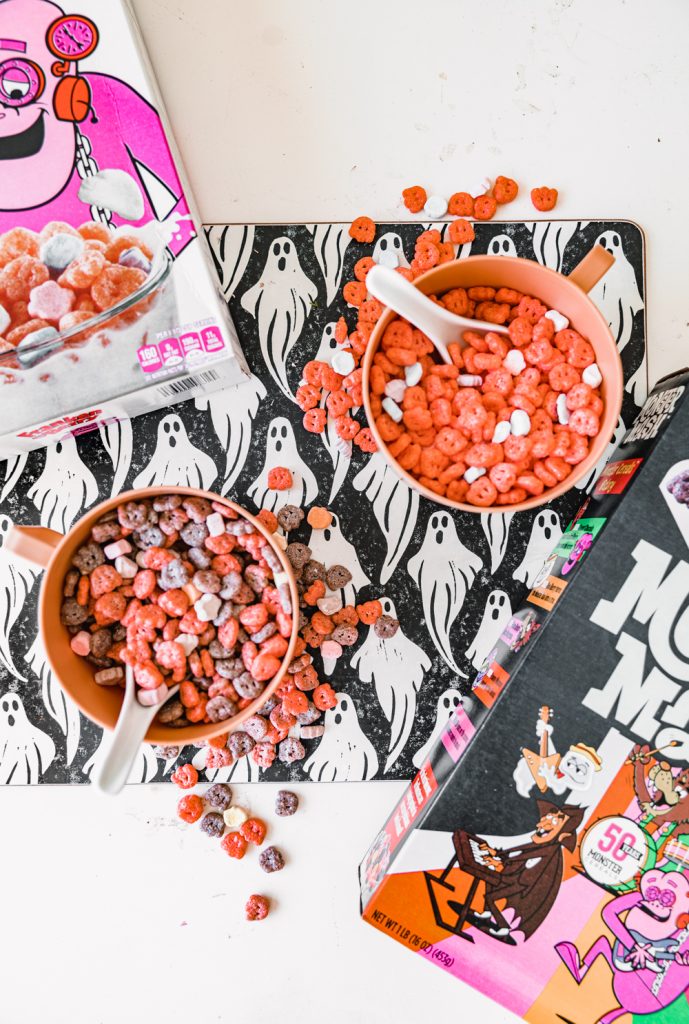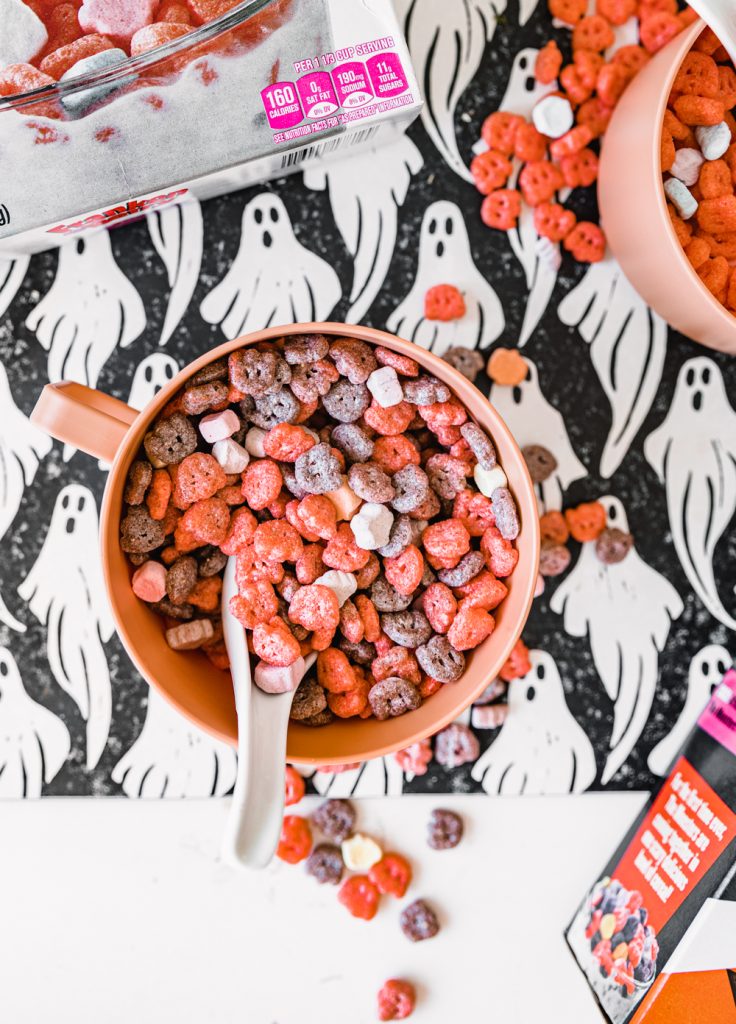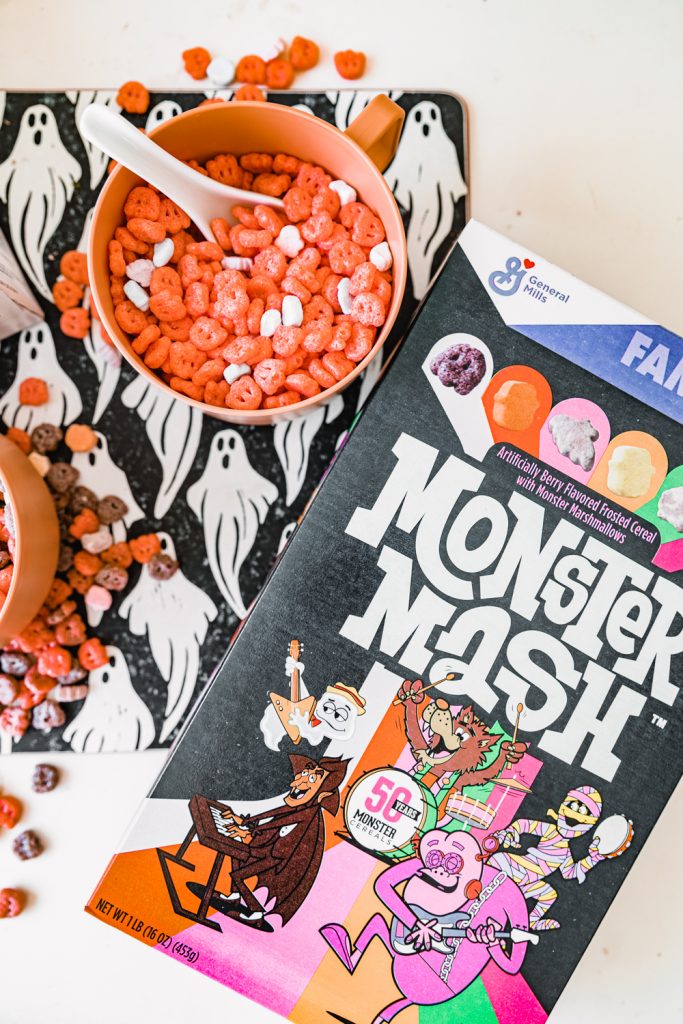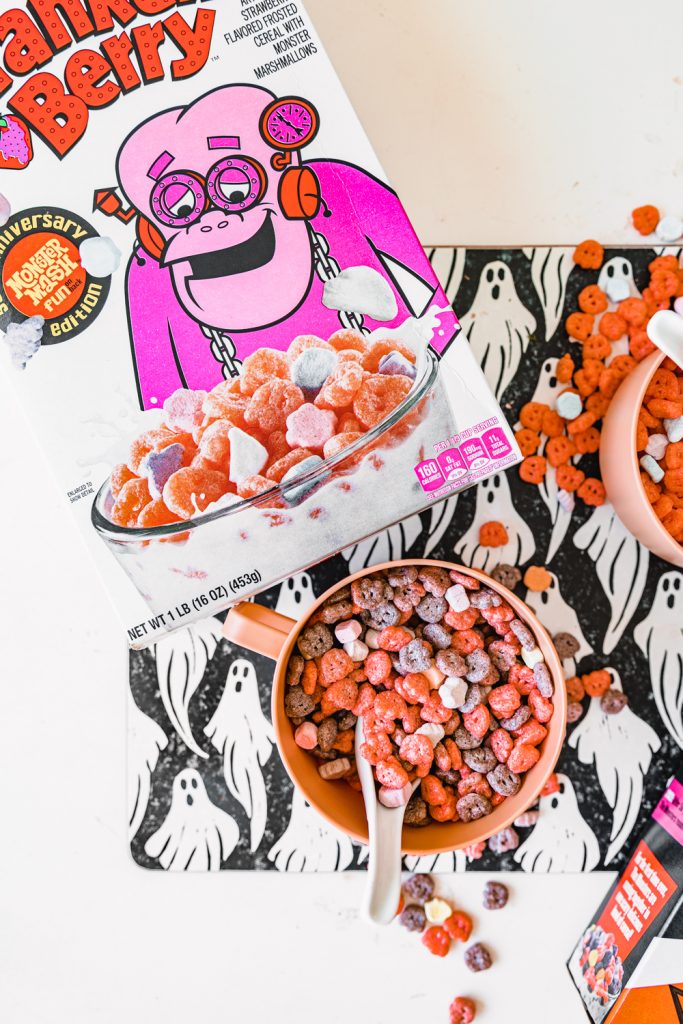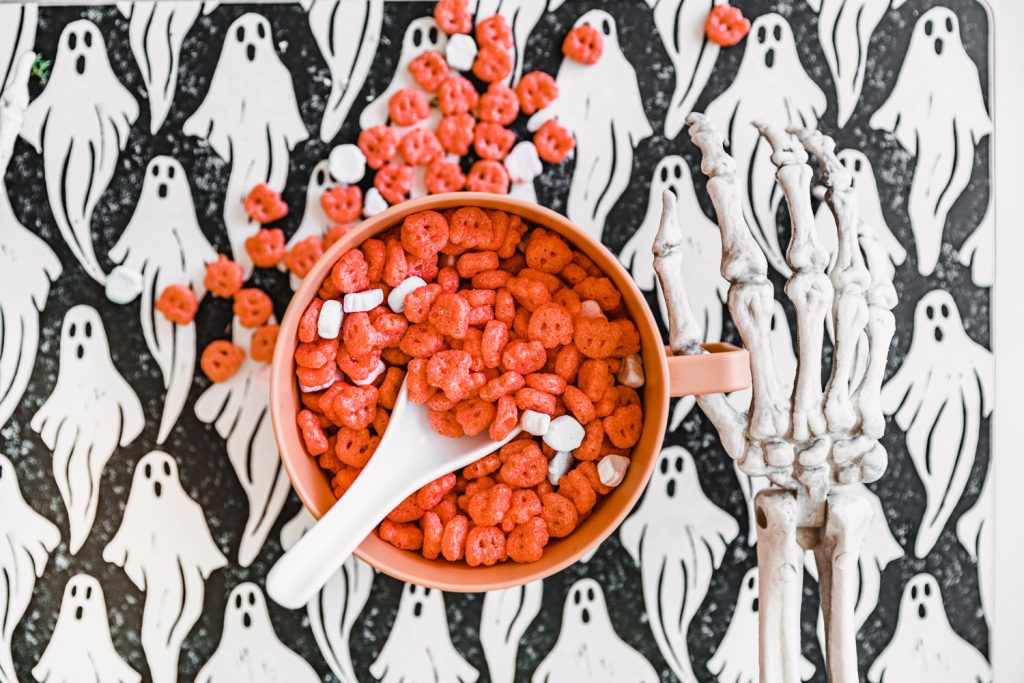 Shop to get spooky cereal below!


Happy Halloween Shopping!

xx
Jacquelyn + Abby