Over the summer we were lucky enough to be a part of this amazing 50th birthday celebration! Our client Meridith has the most incredible home overlooking the ocean that we got to turn into a swanky 70's club! We see a lot of amazing homes with our clients but this one has got to be the winner! Panoramic ocean views with an incredible pool, what more could you ask for?! It wasn't hard to make this home shine but we did it with lots, and I mean LOTS, of sparkle & disco balls! Turn on the Saturday Night Fever soundtrack and get scrolling, you're going to wish you were a guest at this one!
Photos by my girl Lorin Kelly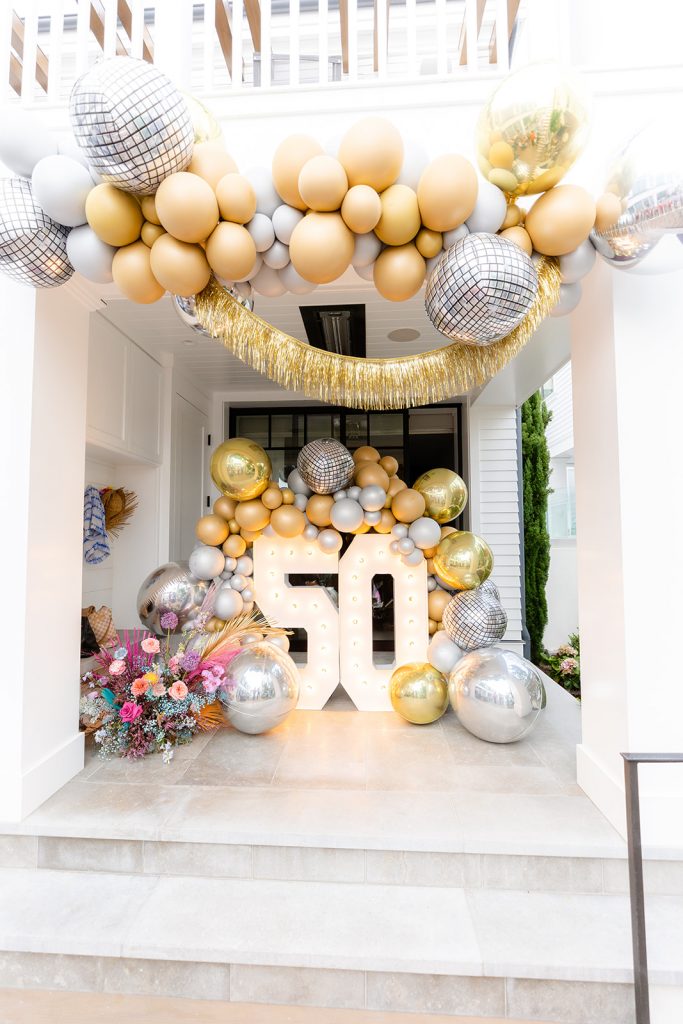 Guests were greeted with a bang!! Nothing makes a statement like hot pink, gold, and silver! Pirouette Paper created all of the signage you will see throughout the party, including this welcome sign! Party like it's 1971! All the 70's vibes!! Plus, balloons by The Pop Shop are always a good way to kick things off!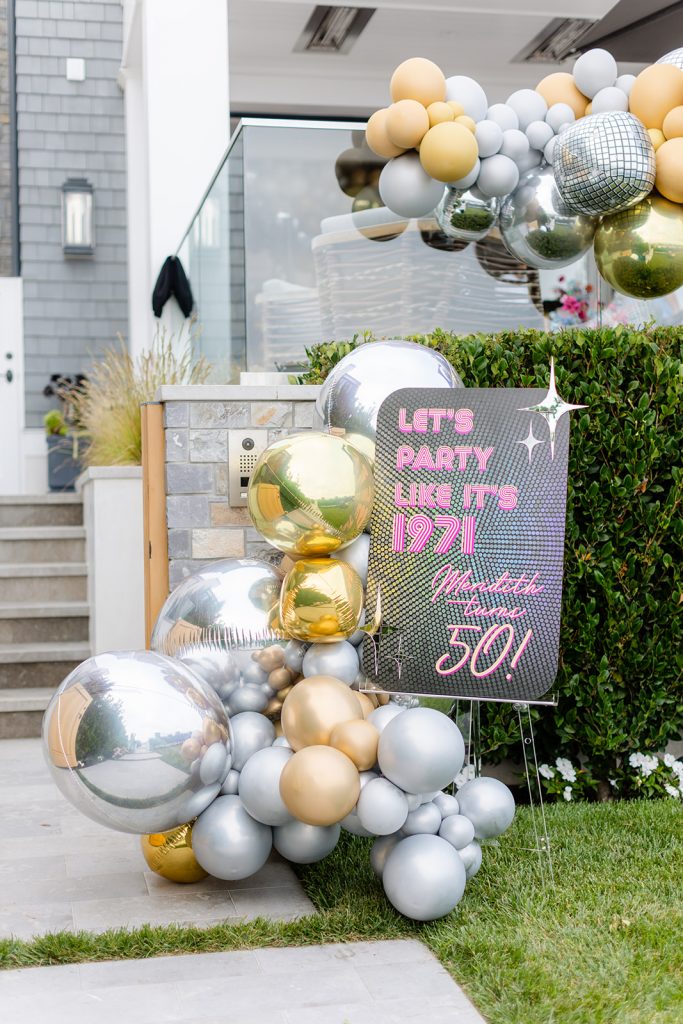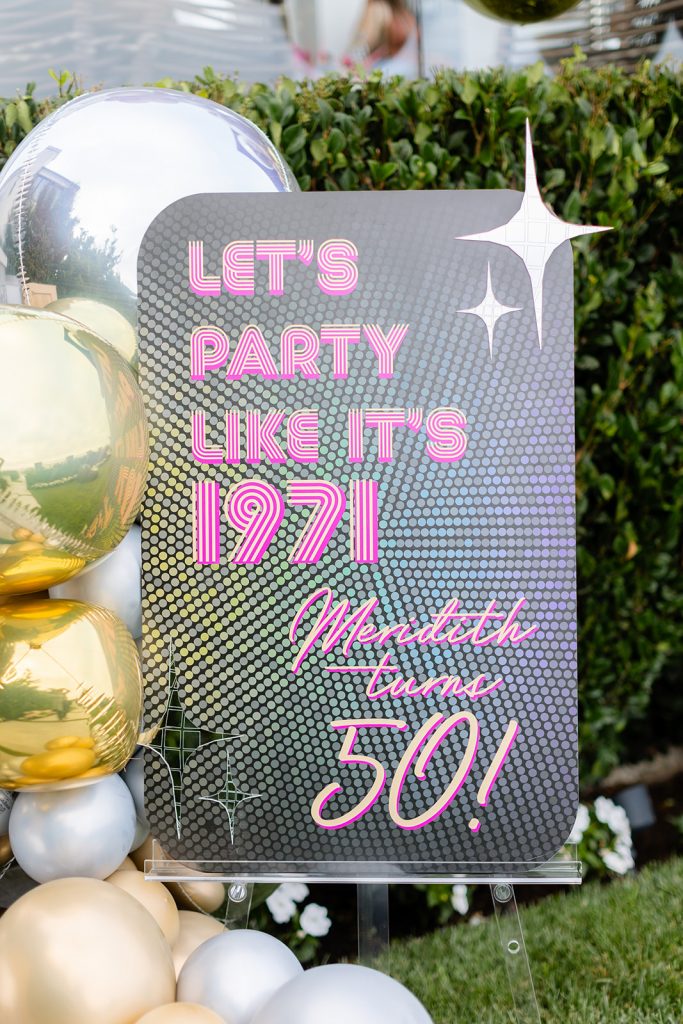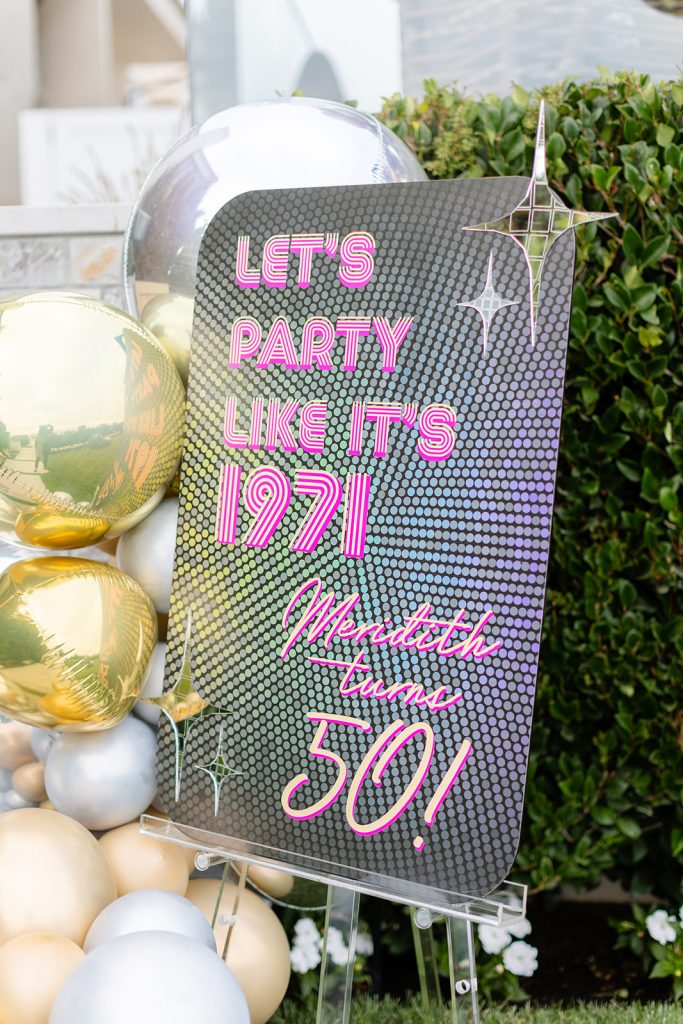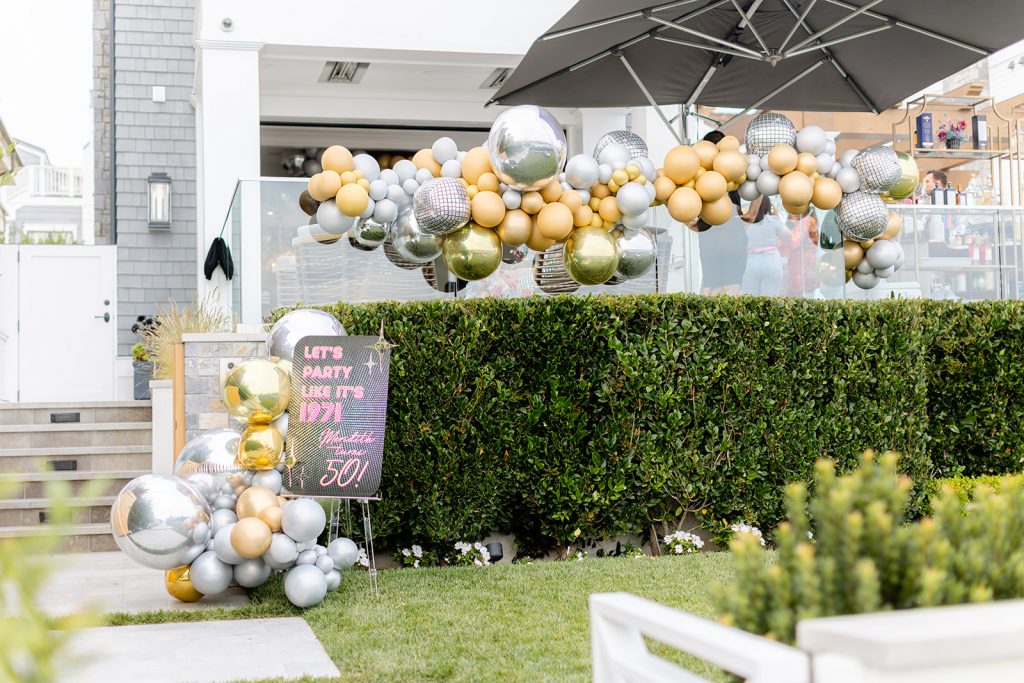 We moved all of the furniture out of her pool house to create a dance floor. The DJ was ready for a fun night and that balloon installation on the ceiling by The Pop Shop is one of my favorites of hers EVER!!!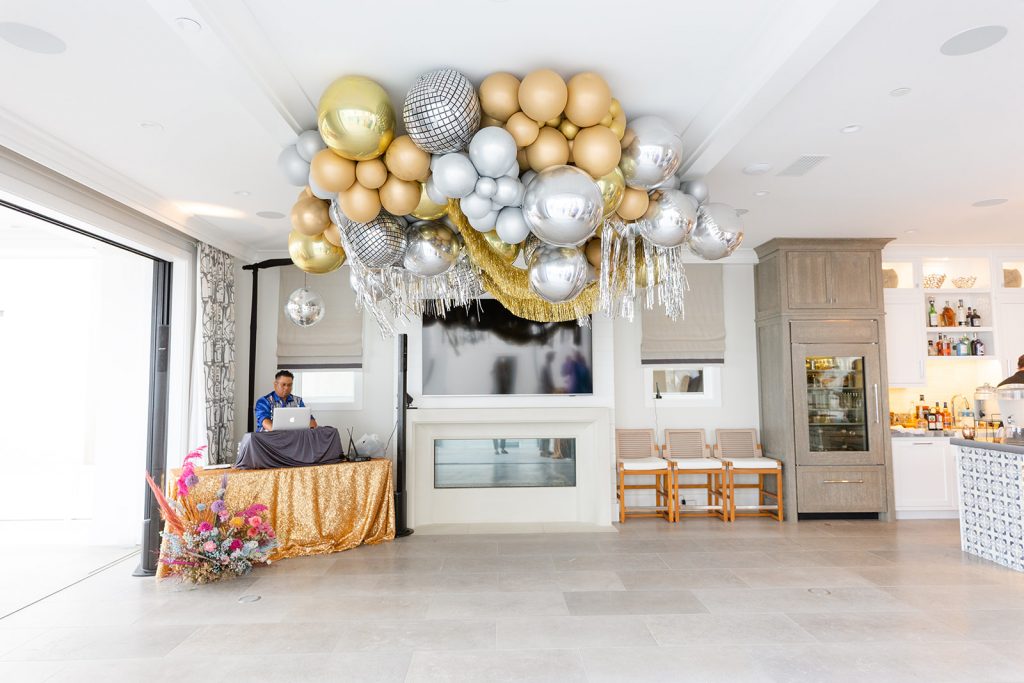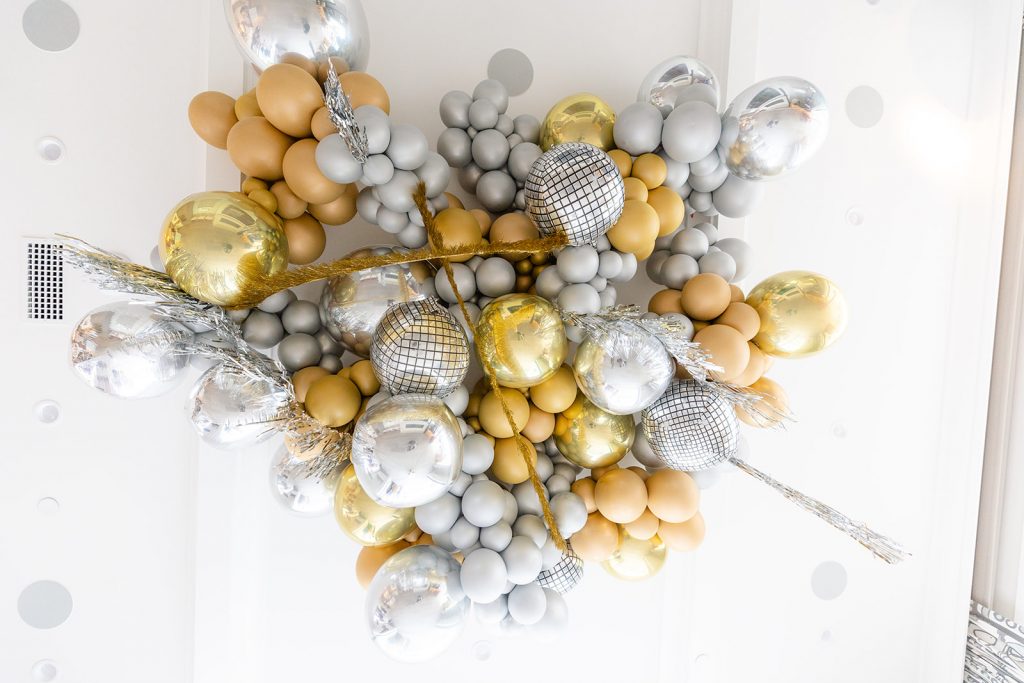 The vibe of the party was exactly this – and we love Meridith for it!!! I think Pirouette Paper and I had a little bit of fun on the signage for this one, haha!! Very cheeky, indeed!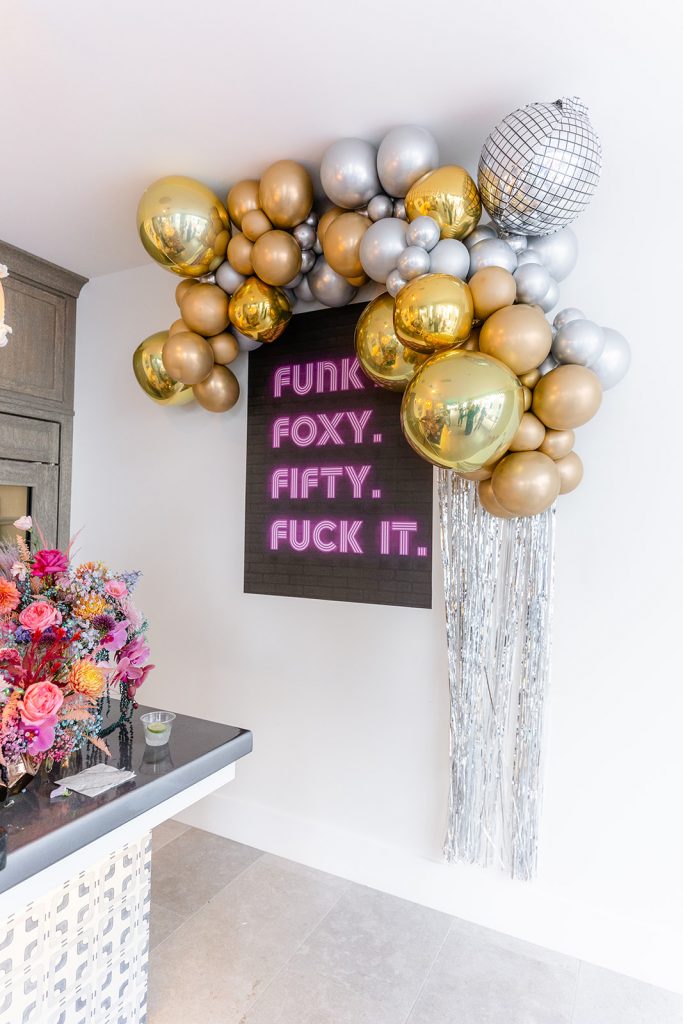 You may have noticed the AMAZING florals displayed throughout the party so far, well Tanya at Earth & Grace is responsible for those beauties!! We wanted to add color to the design and did it with florals – pink was necessary!!! She blew us away with these, they are SO fun and added such a fun pop to the whole party!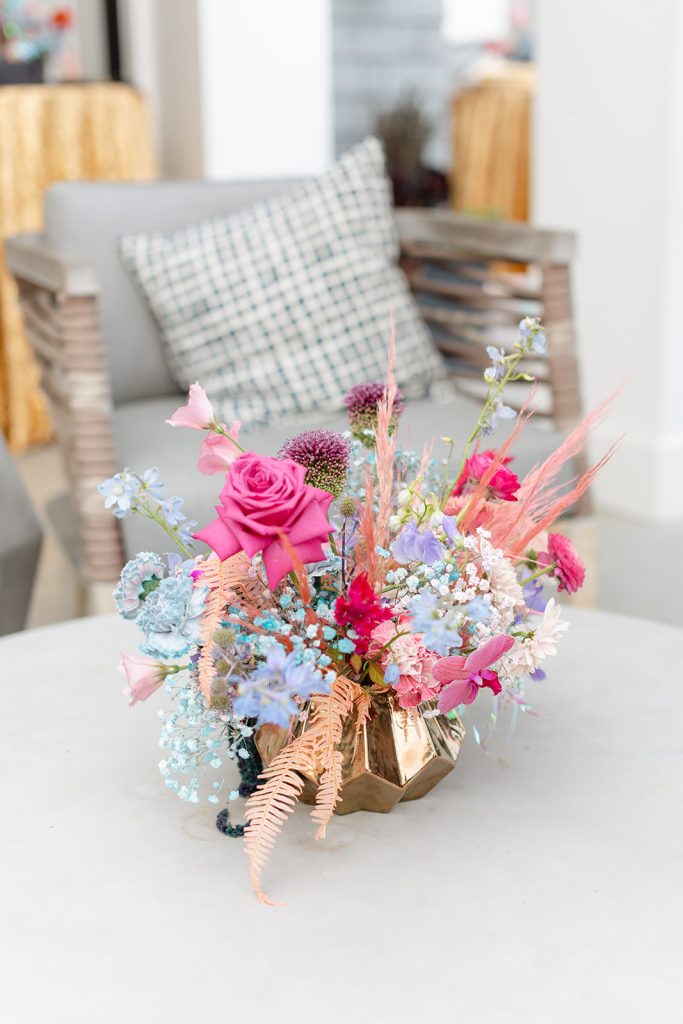 Our beautiful bar set up from Sweet Salvage Rentals gave us all the vintage vibes!! Perfectly retro and adorned with all of the amazing signage, florals, and of course more balloons!!!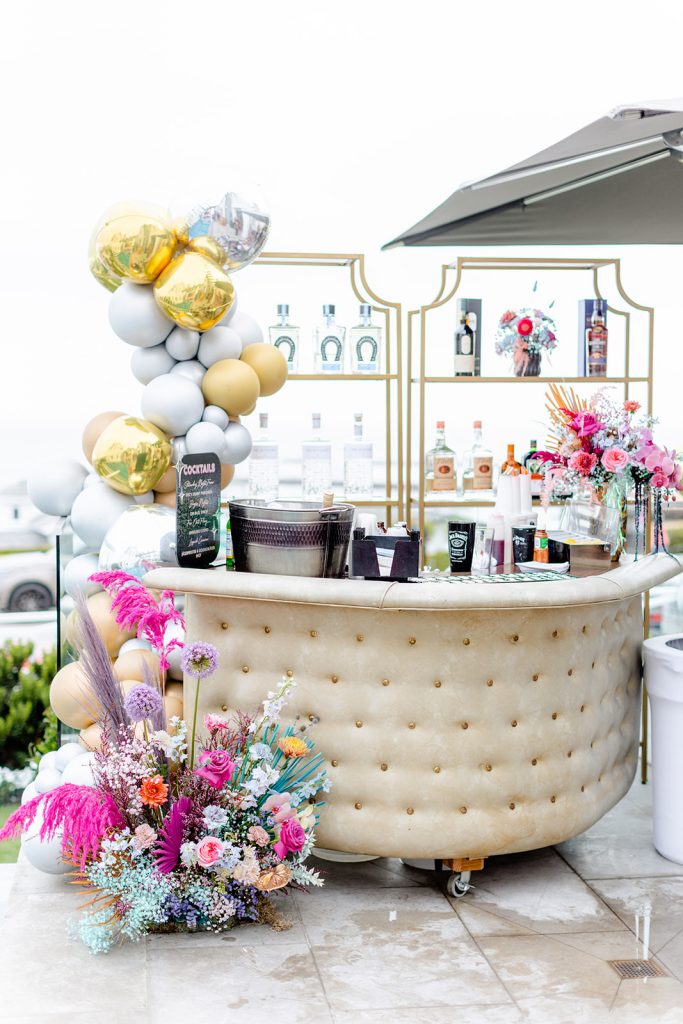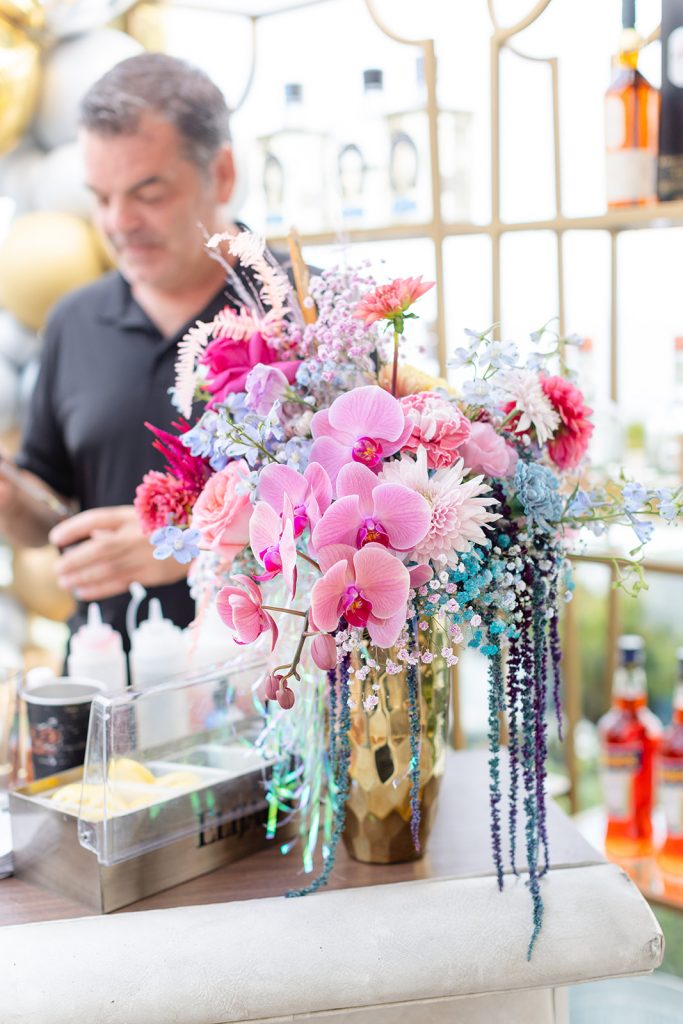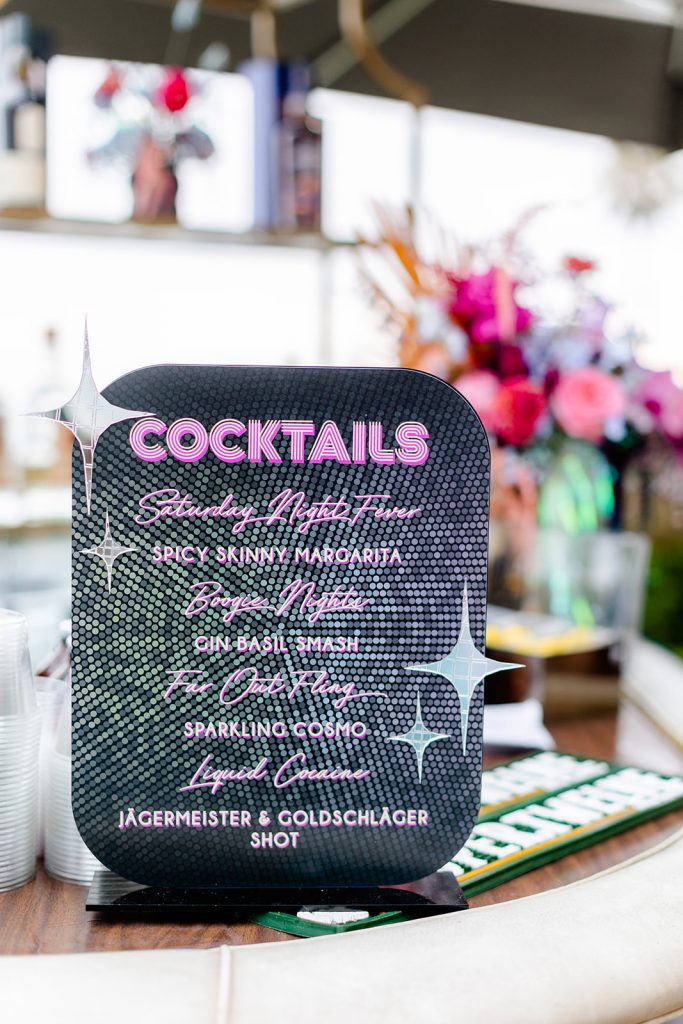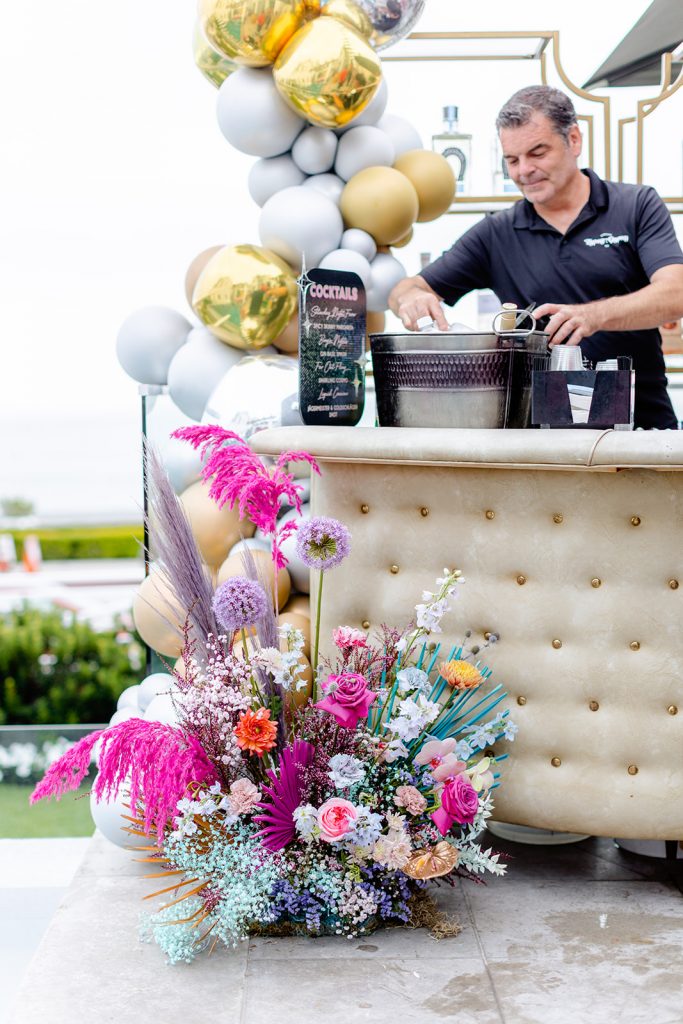 Every 70's party needs a pool with hot pink blow-up unicorns and red lips, right?! We think so!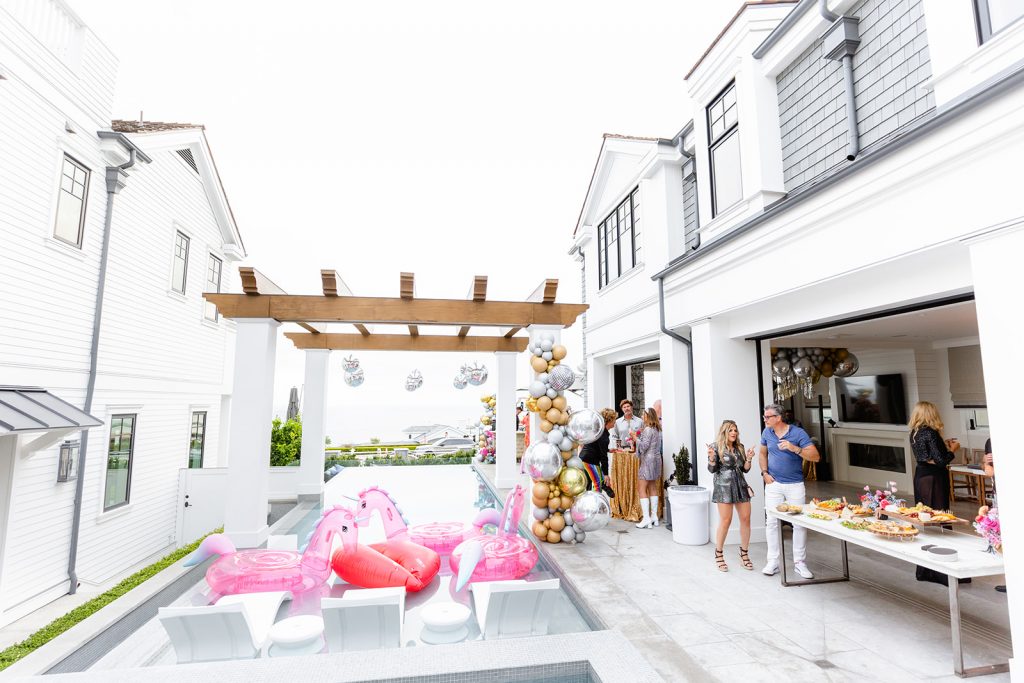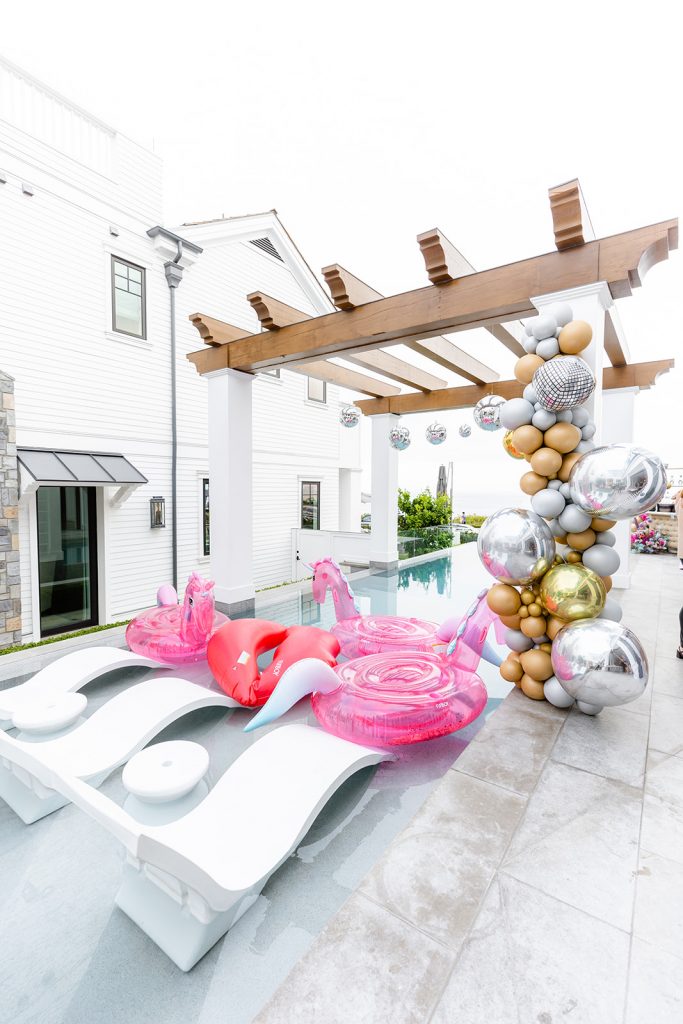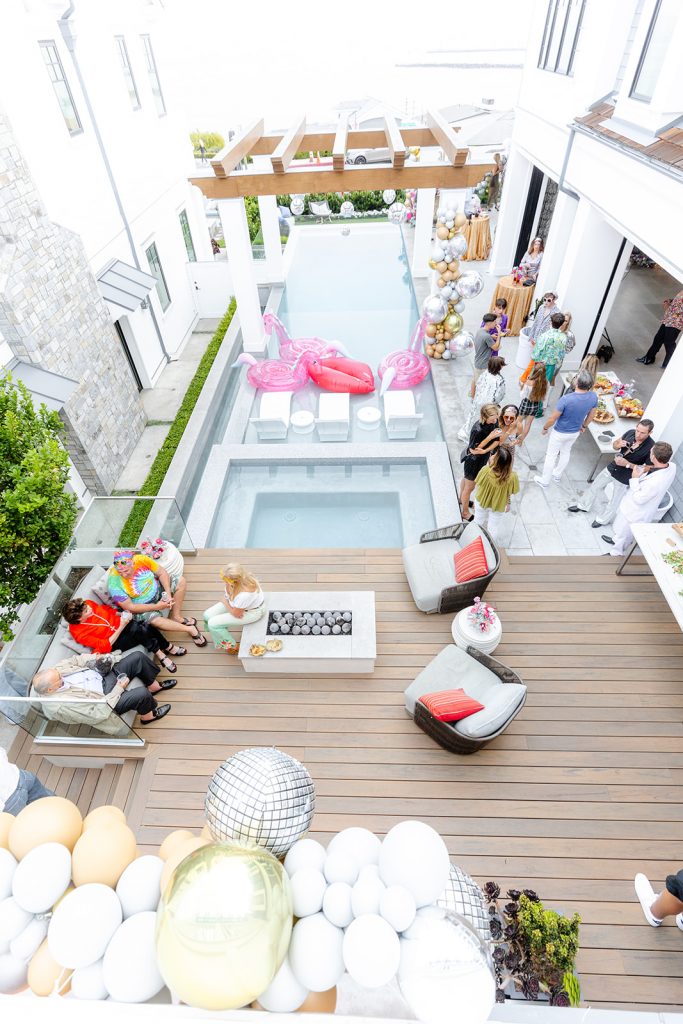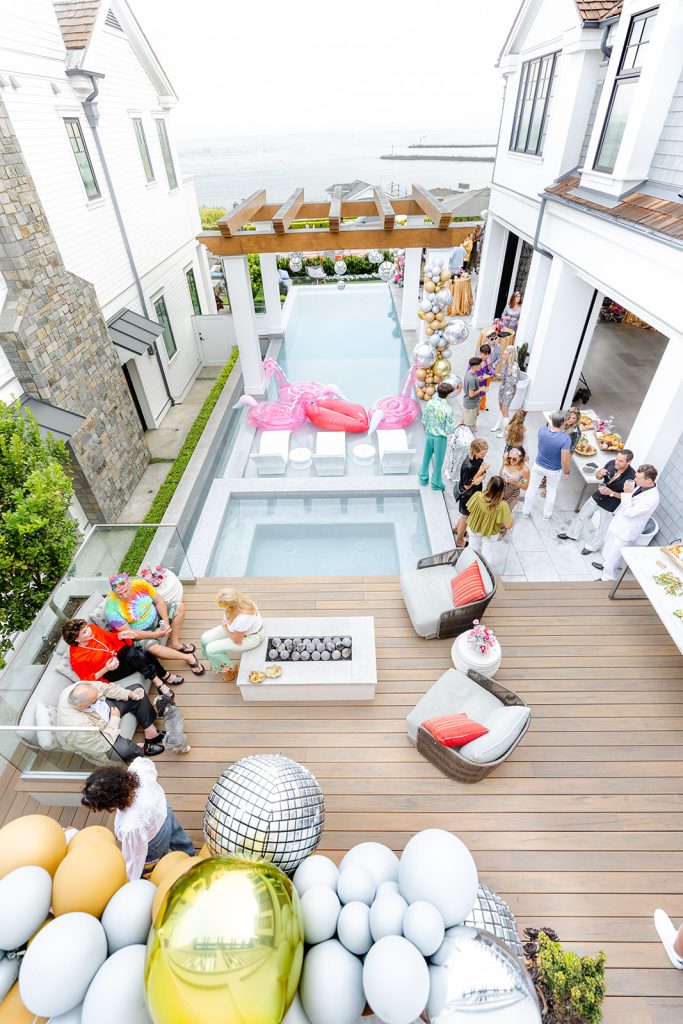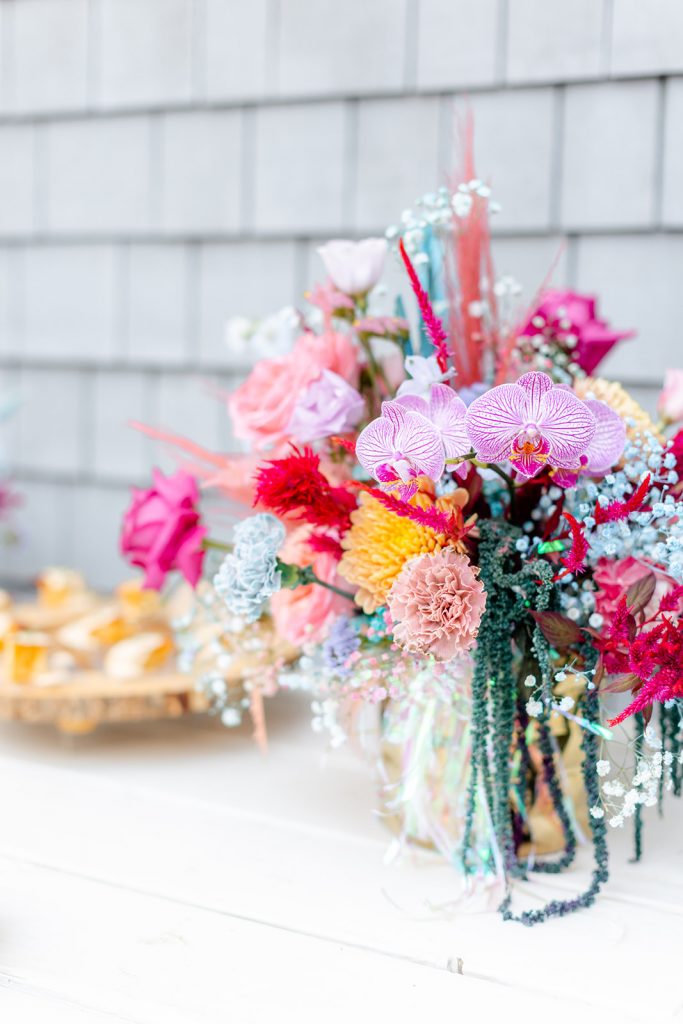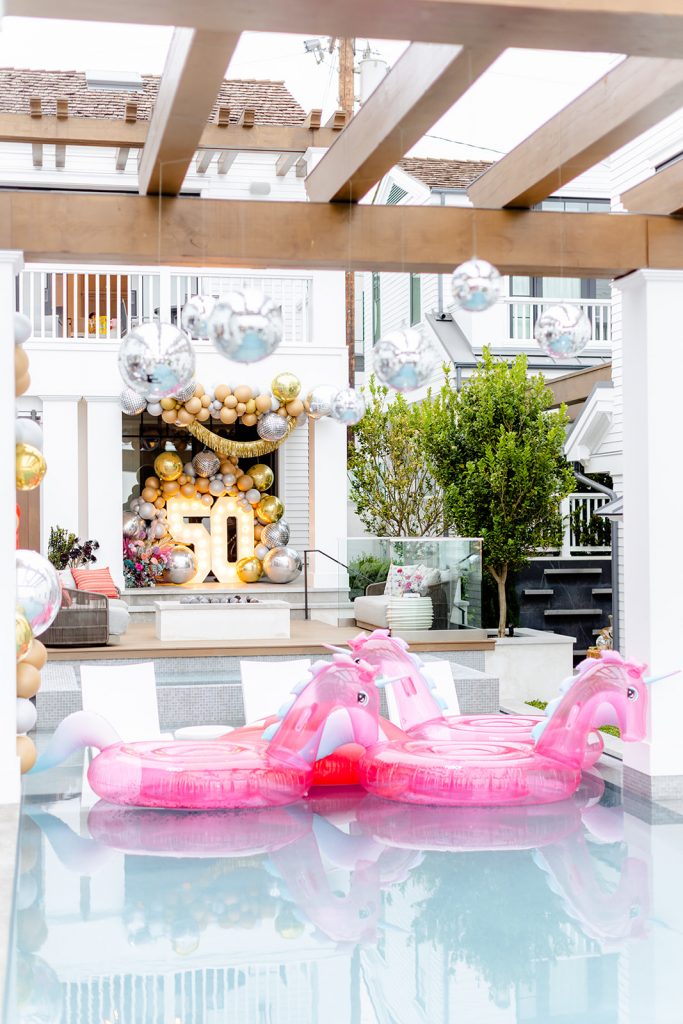 Our focal point of the party was this gorgeous marquee area!! Alpha Lit Orange County is responsible for the 50 and it made for the perfect photo backdrop. The Pop Shop did her magic adorning it with balloons and of course, we added Earth & Grace's gorgeous florals! I'm obsessed with this whole situation!!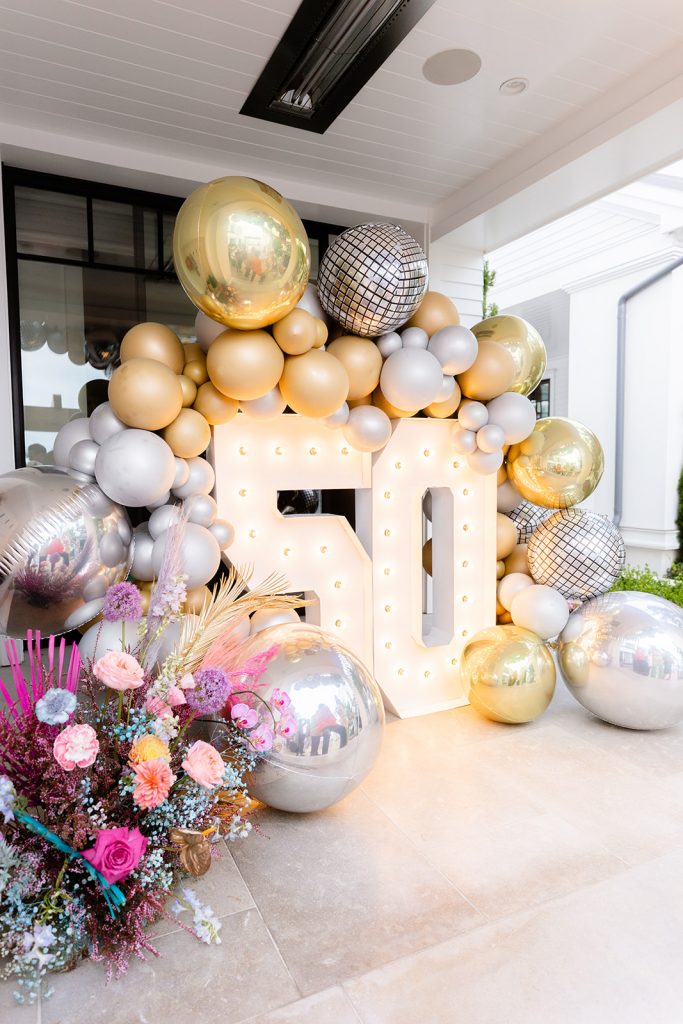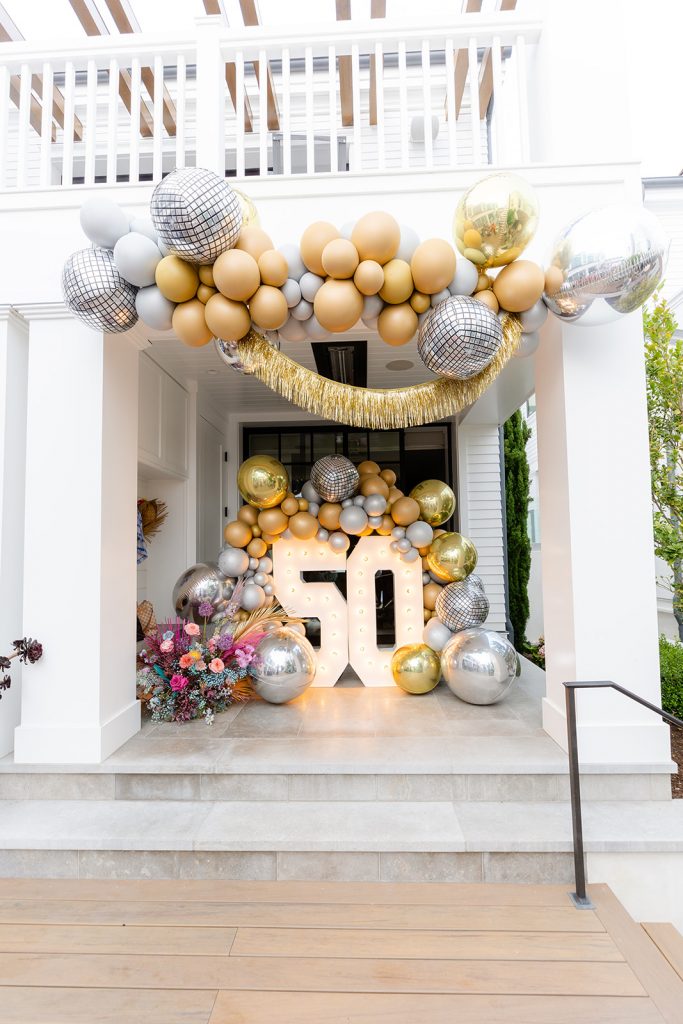 There's our birthday girl!!!! Meridith looked AMAZING!!! 50 never looked this good!!!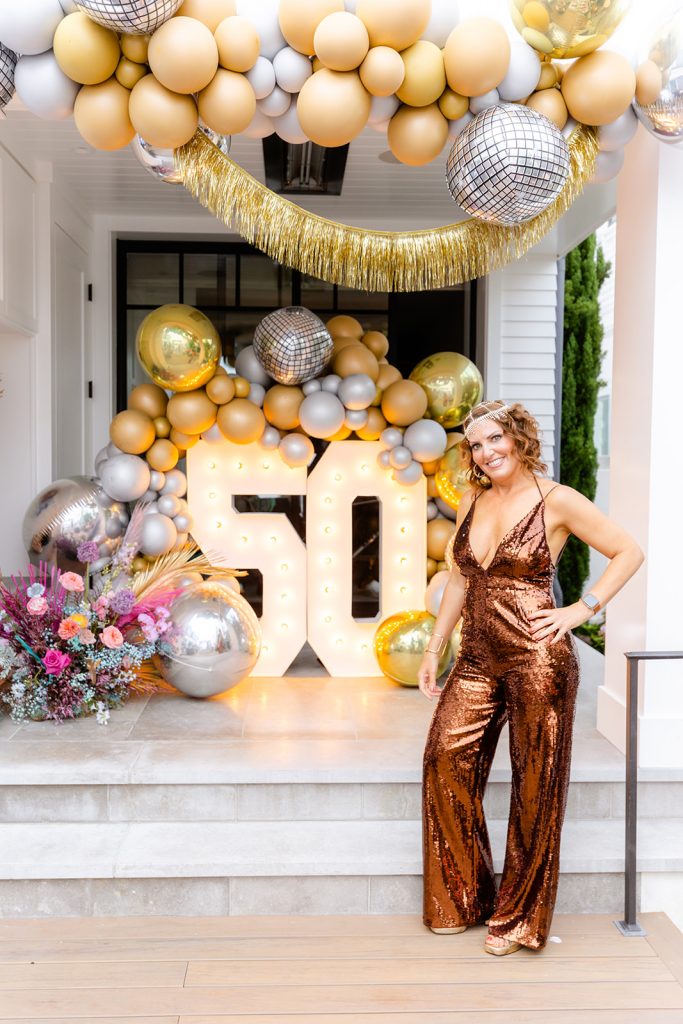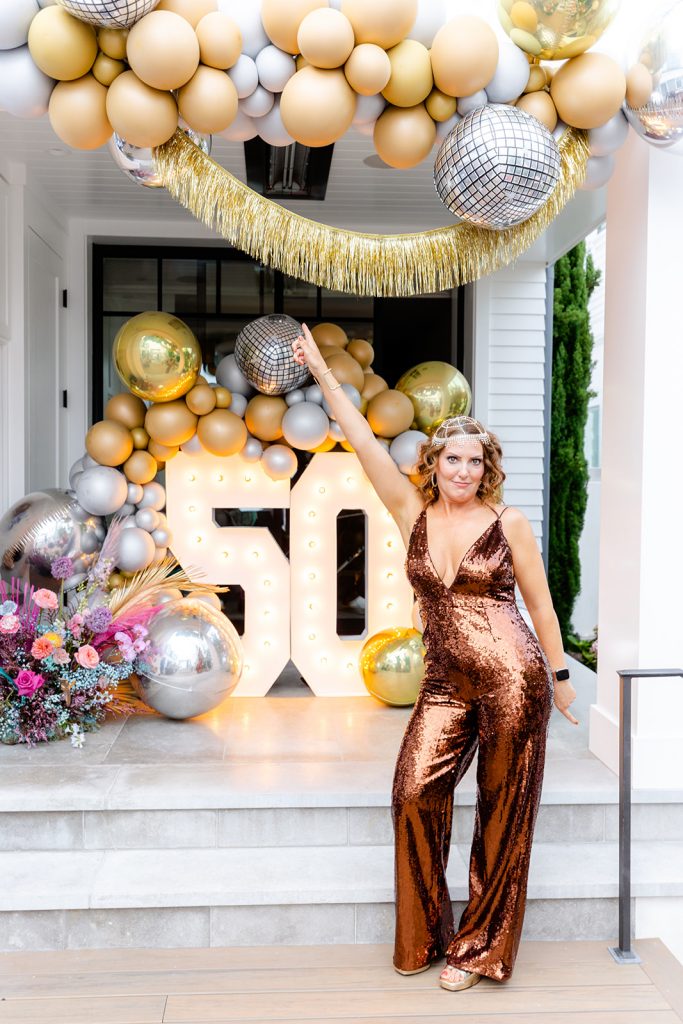 Even her sons got in on the fun!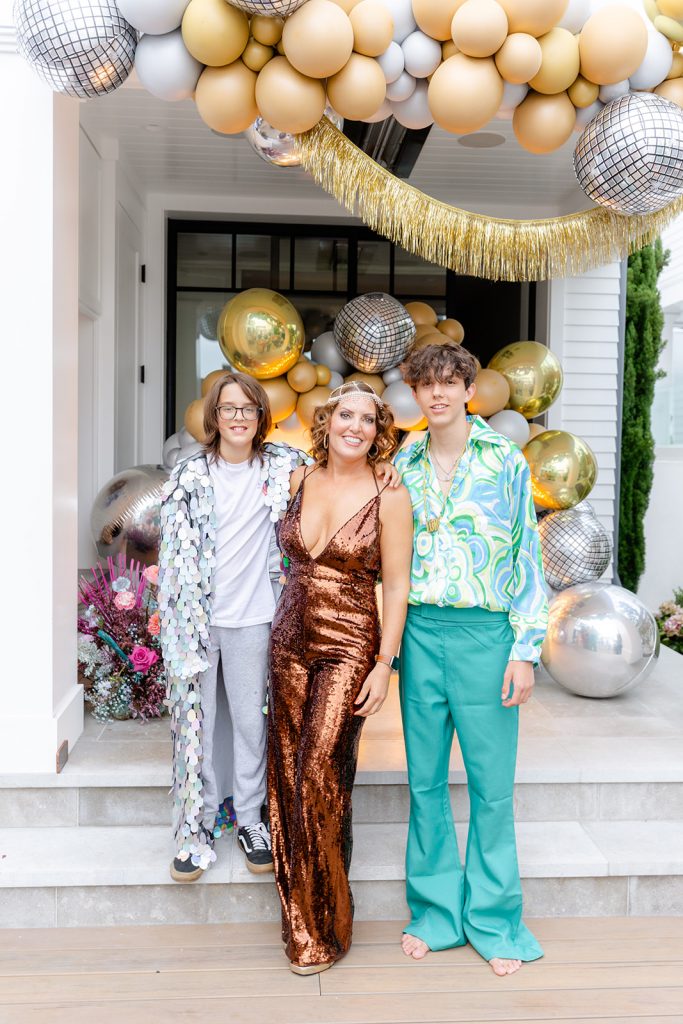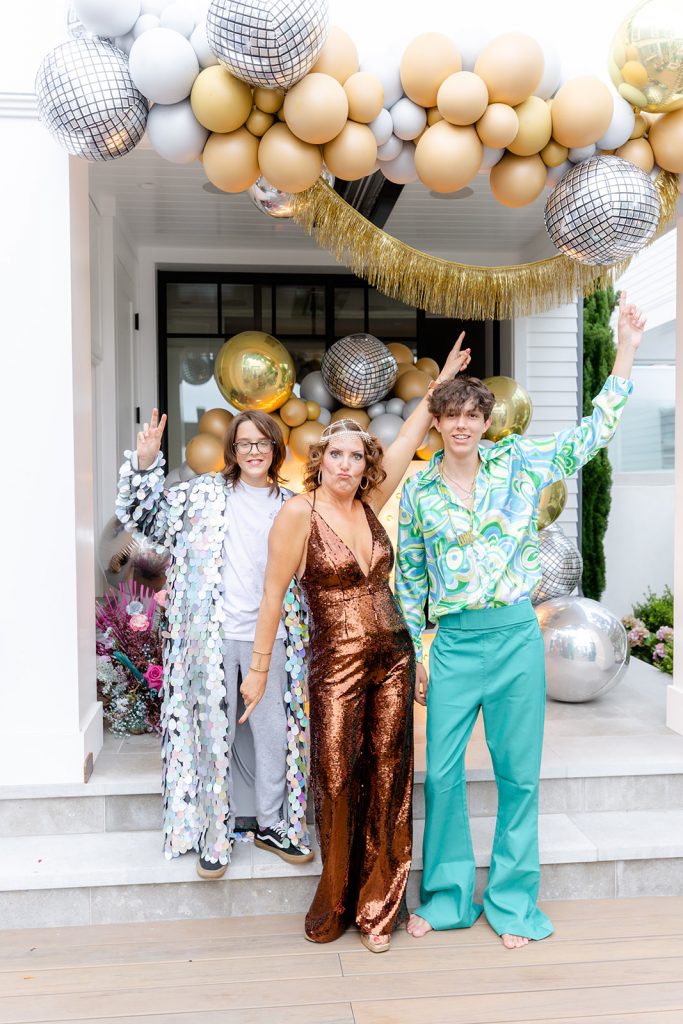 Above the Top rentals came and hung these disco balls over the pool for us… You know what I always say, you can never have enough disco balls!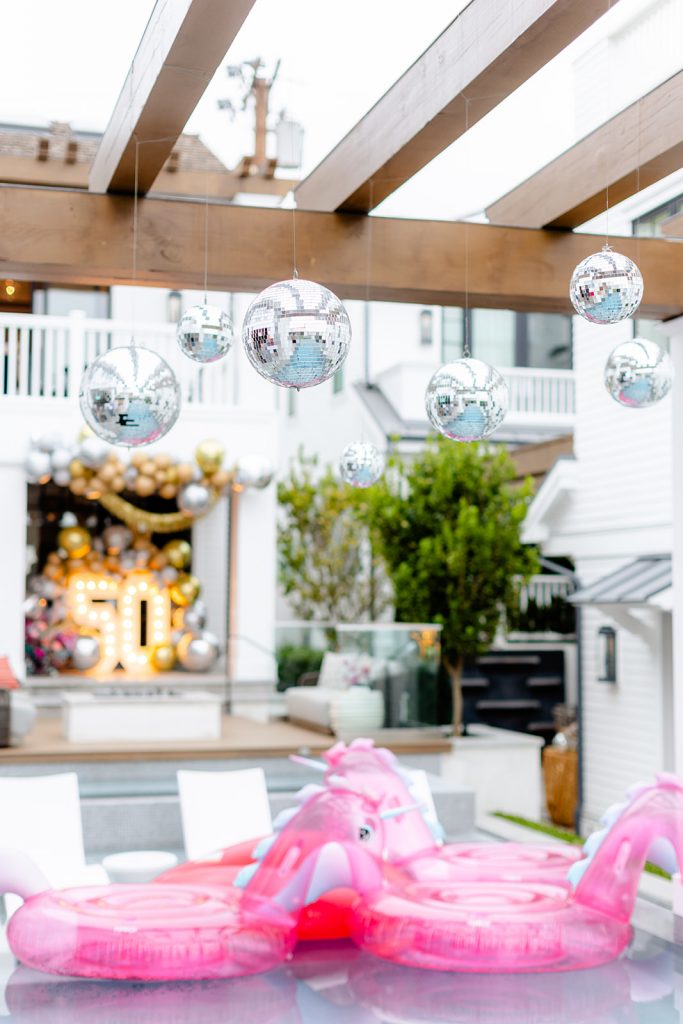 Of course, the guests were all dressed in theme, it isn't very much fun if you aren't! Meridith's friends treated her to a beautiful video montage that got everyone a little teary! But really, they didn't know what they were in for next…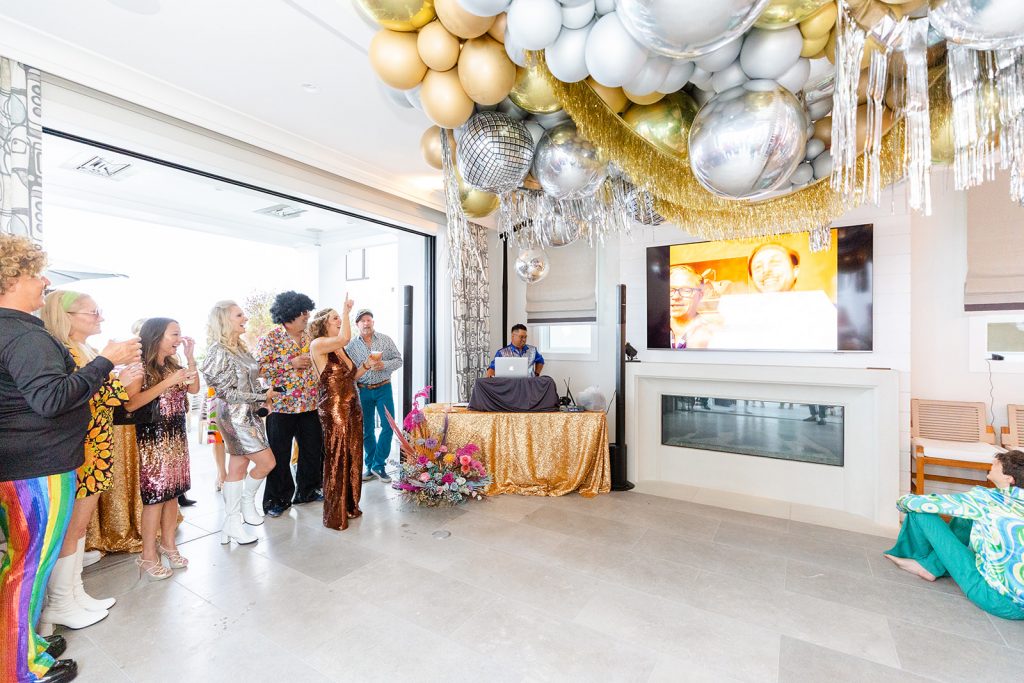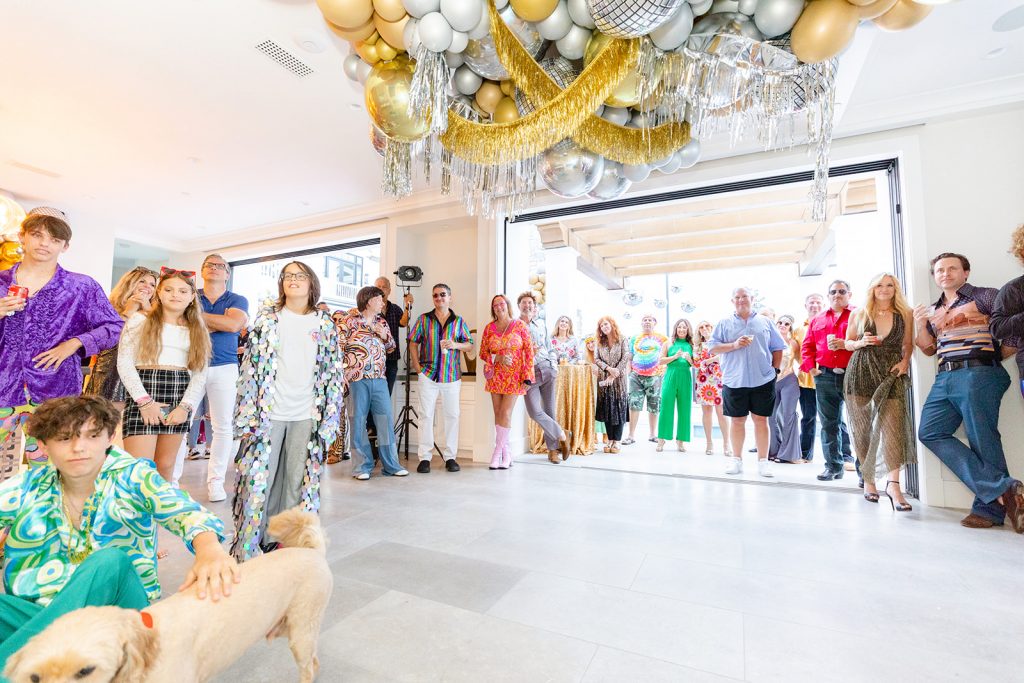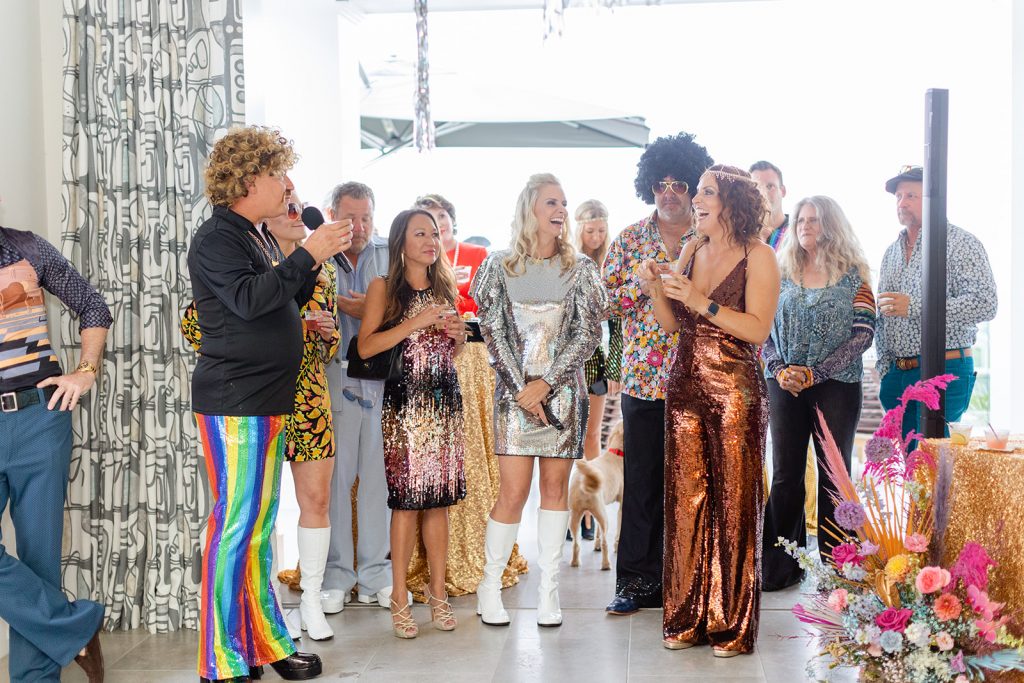 The beautiful queens of the '70s came to do a show! By queens, I mean drag queens!! Obviously, this was such a fun highlight, and boy do these ladies know how to put on a show!! Thank you to Party Drag for kicking off this party right!!!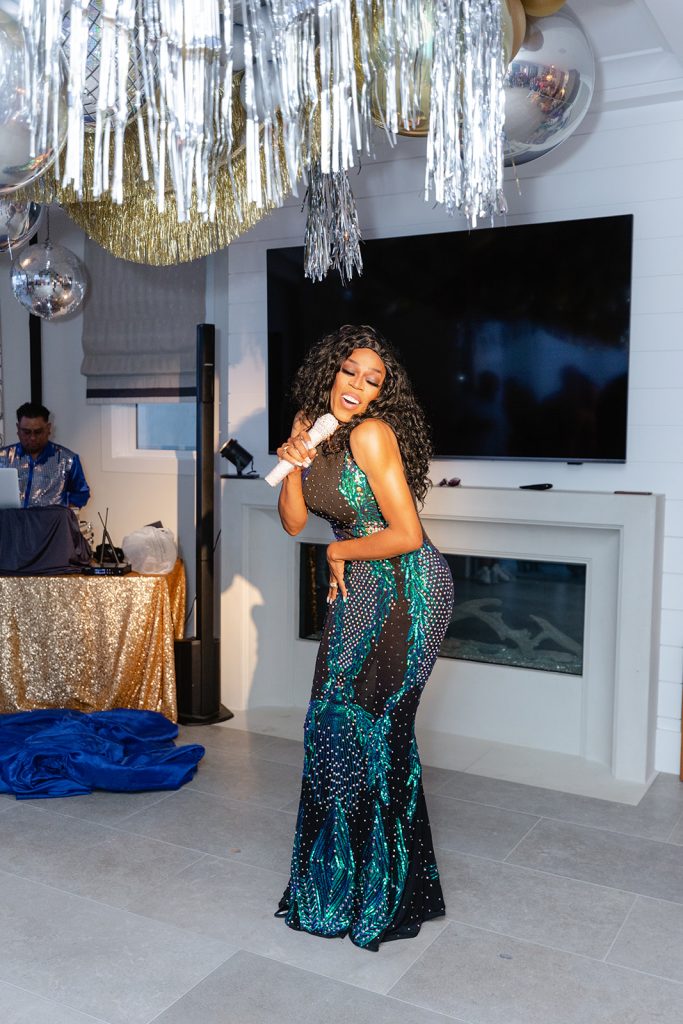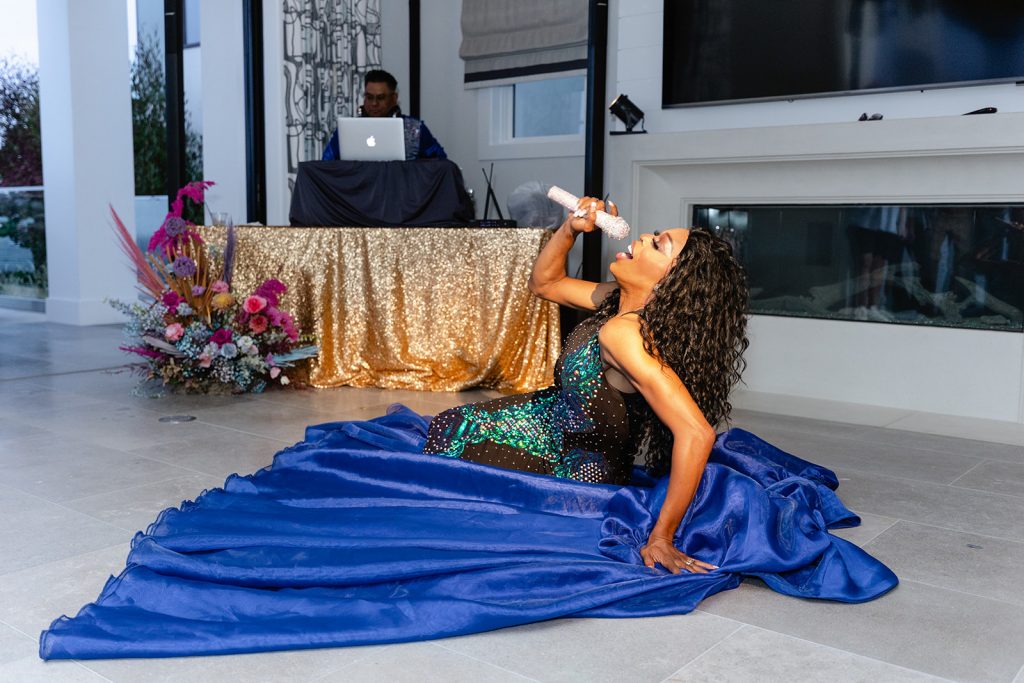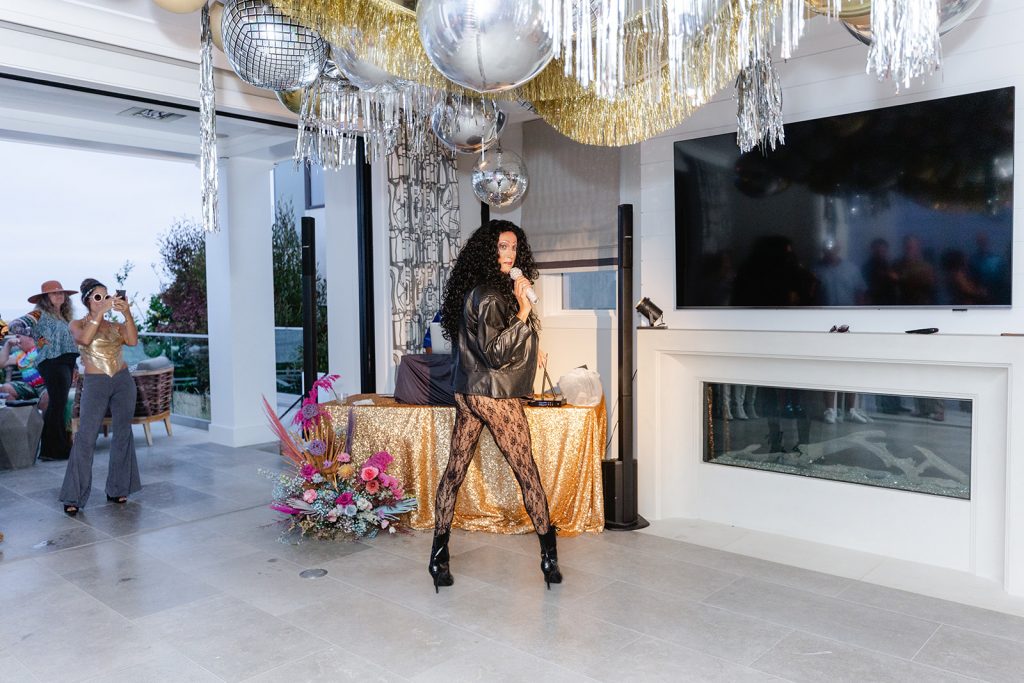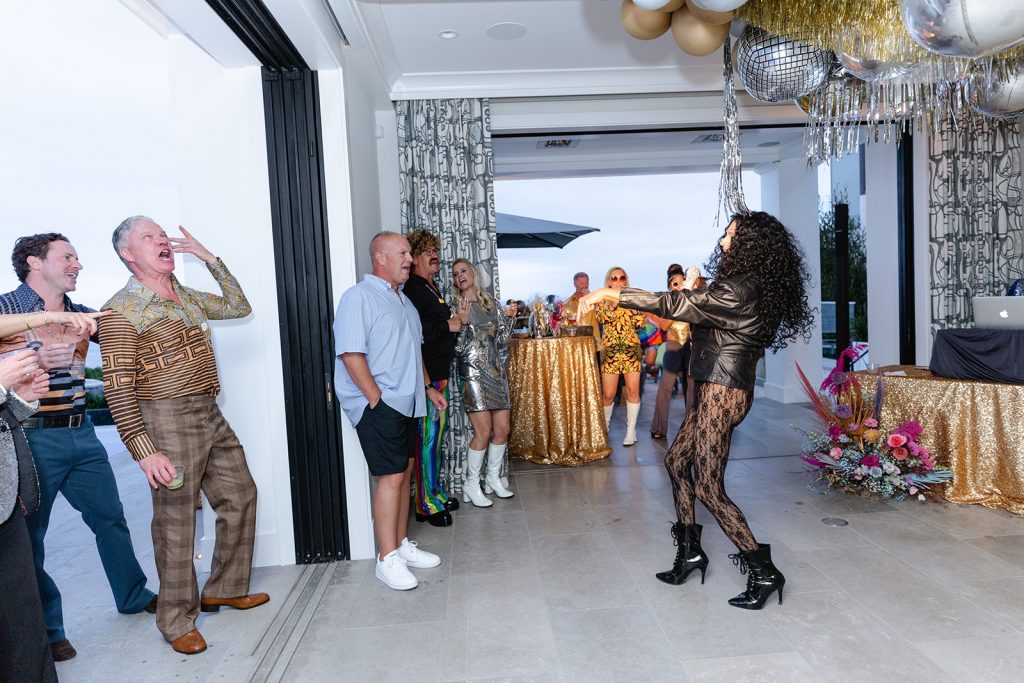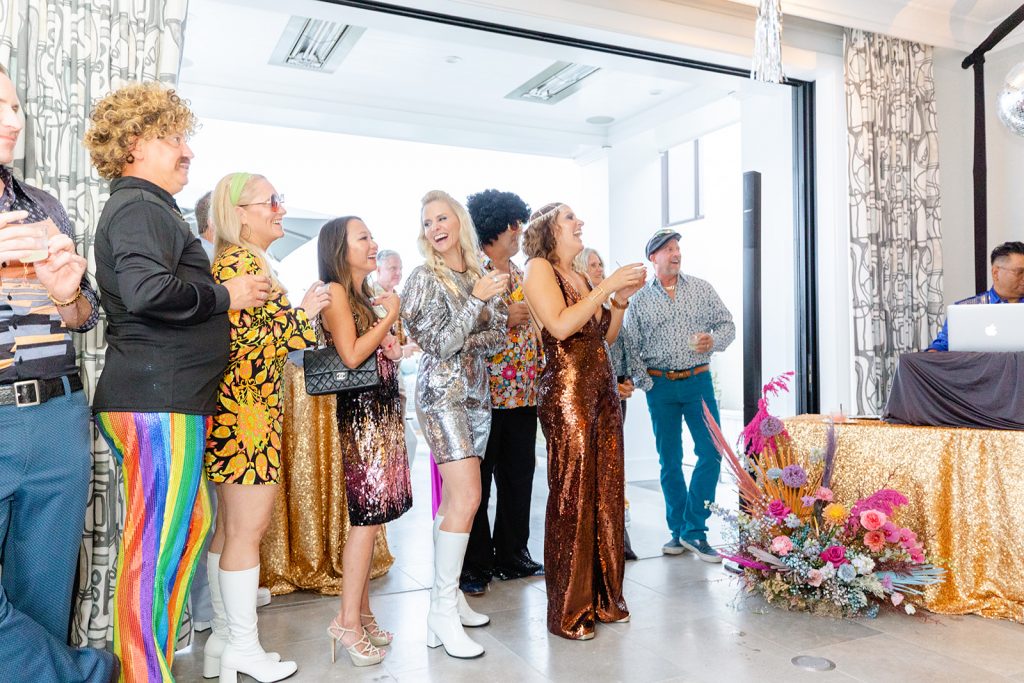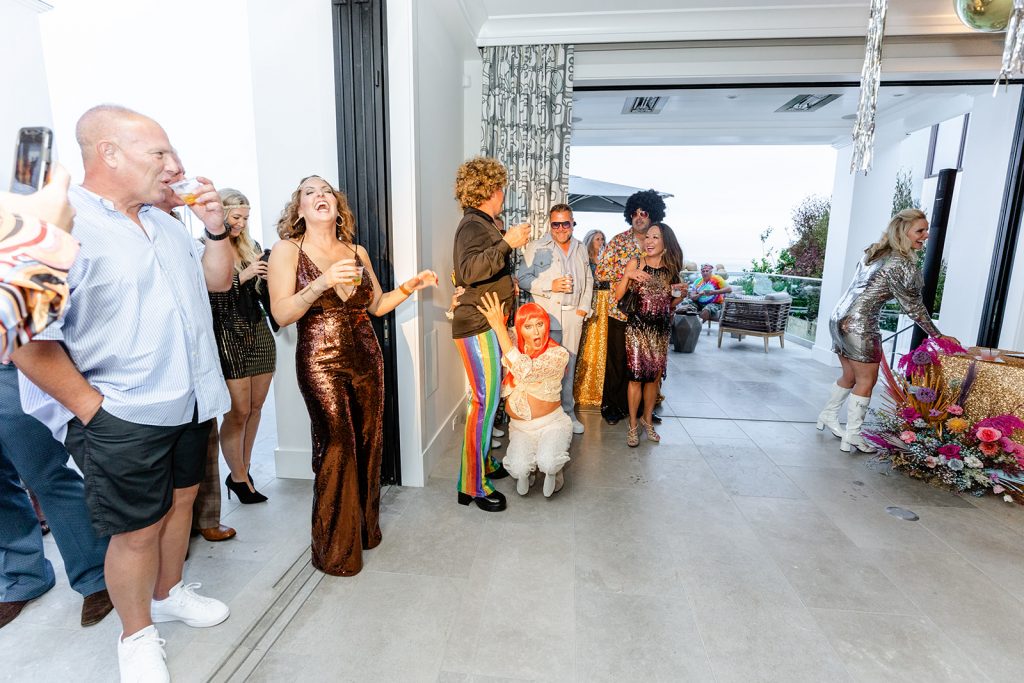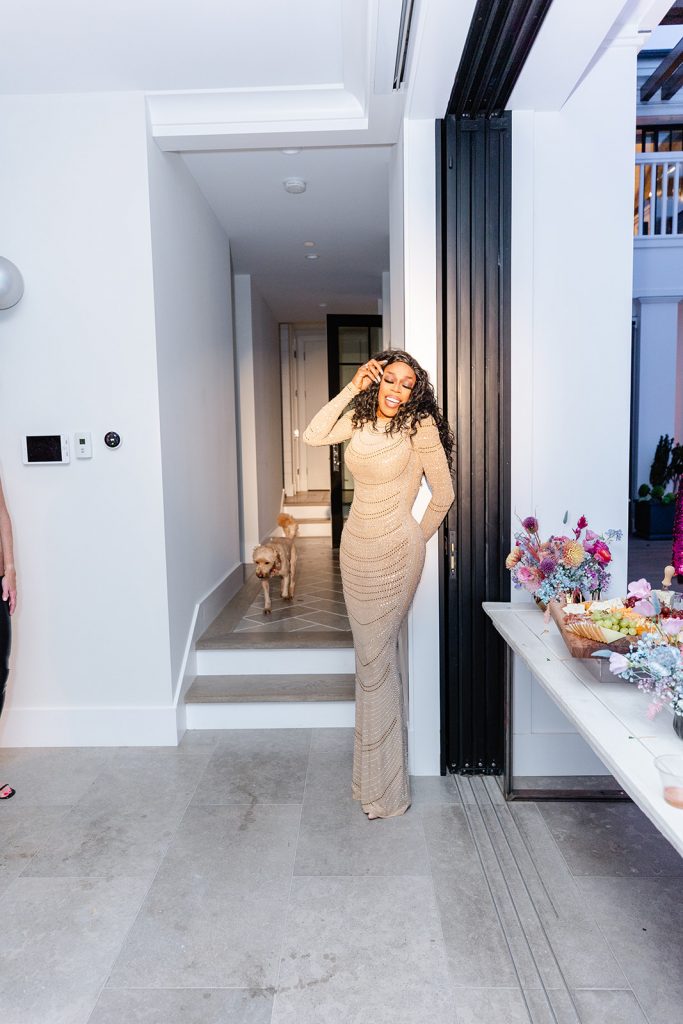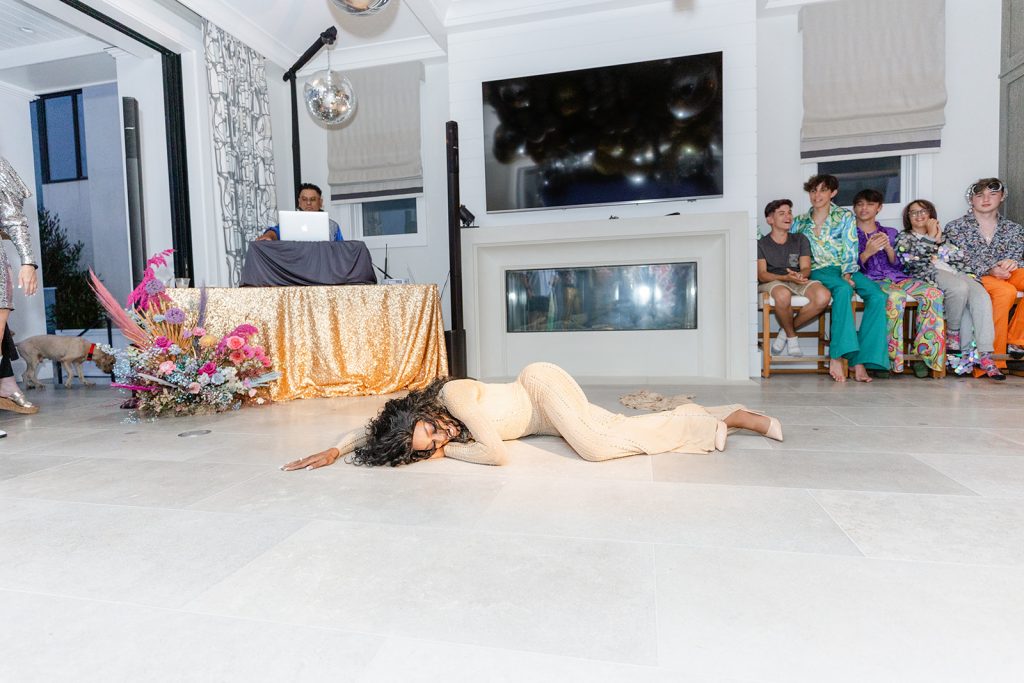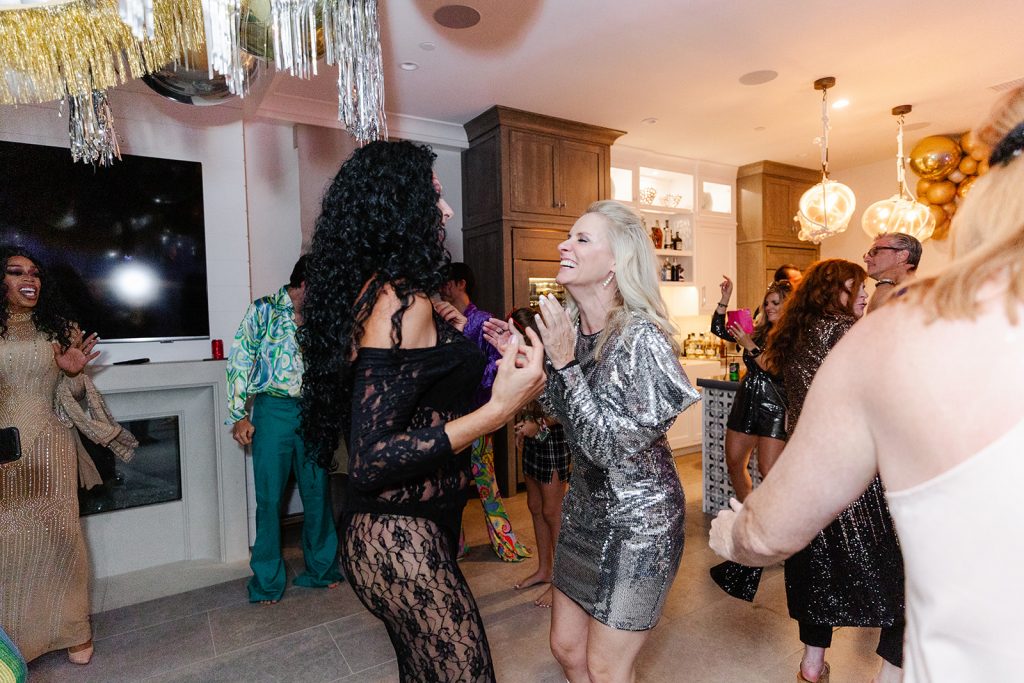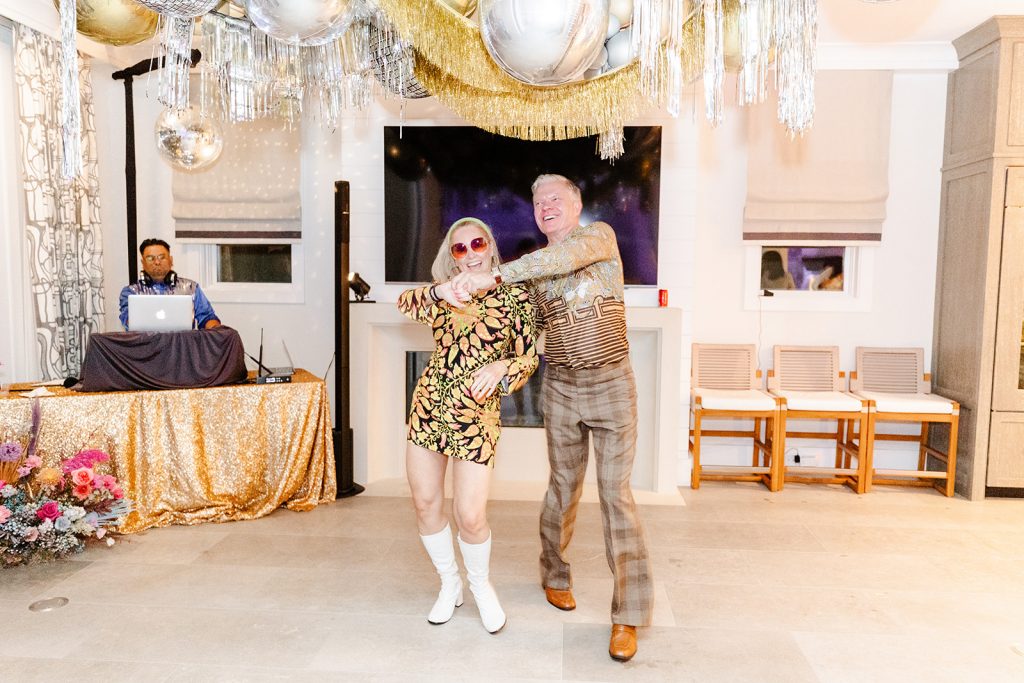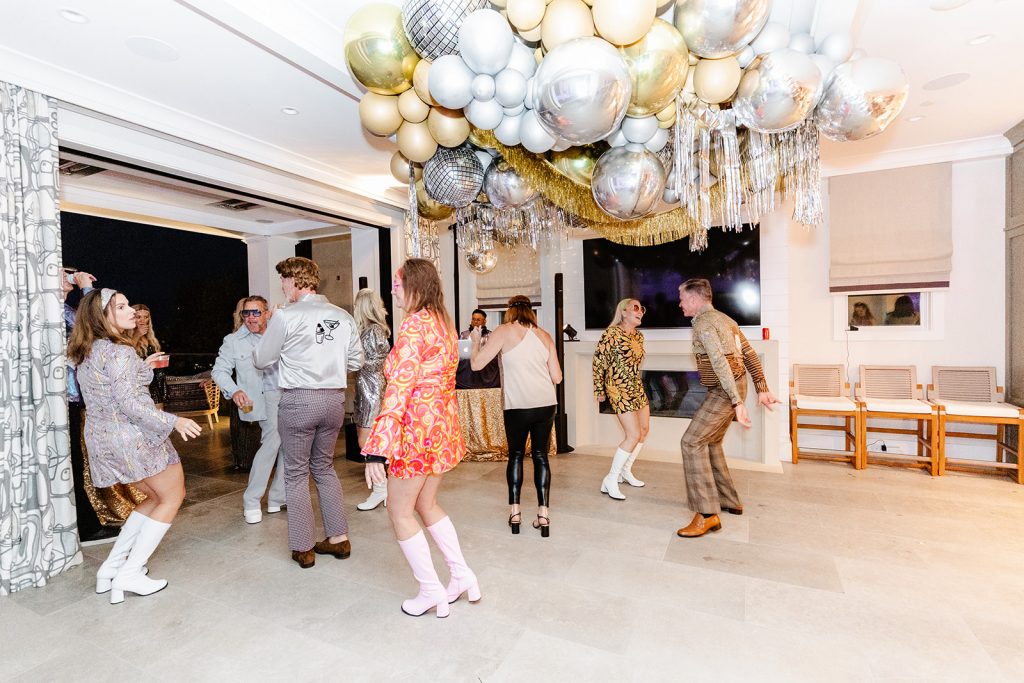 No fun was had here at all!!!! Fotovibe Photostation came to add to it all! Love these pics so much!!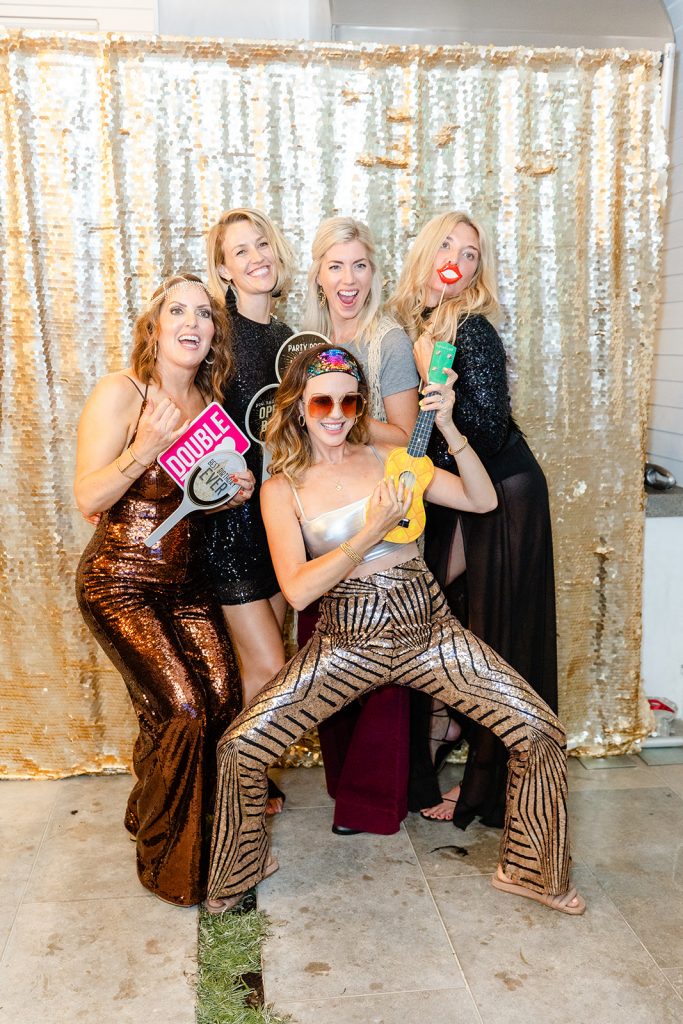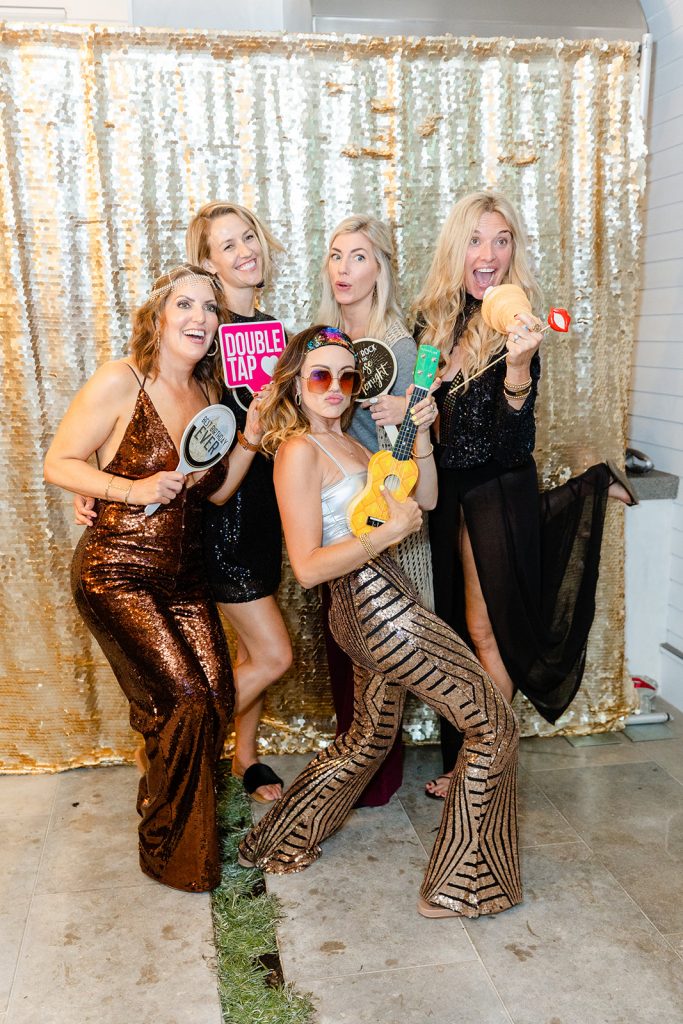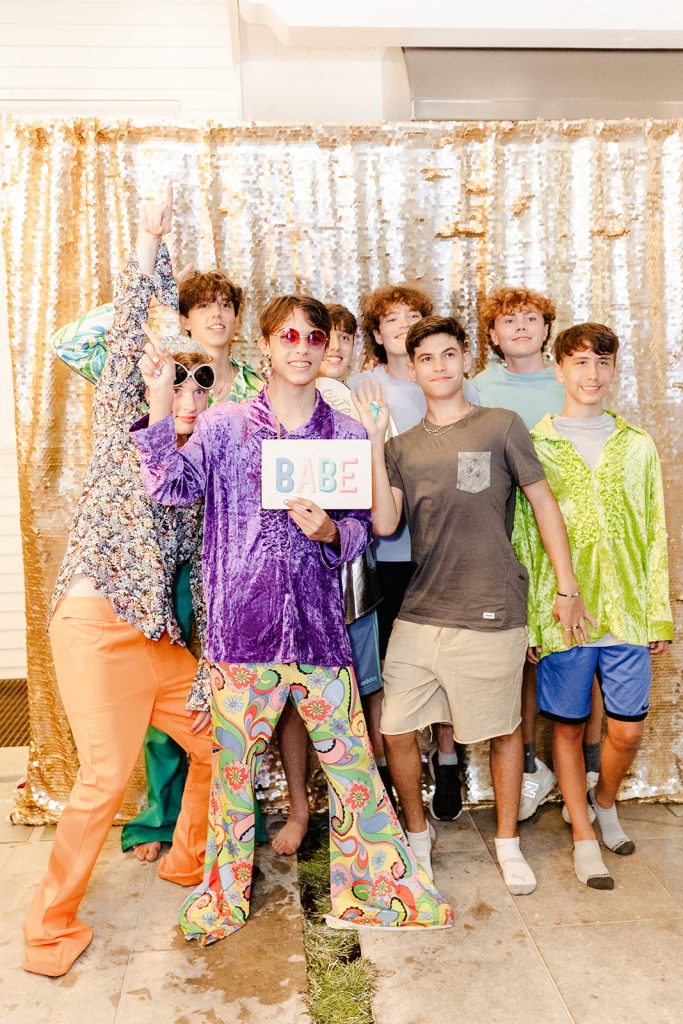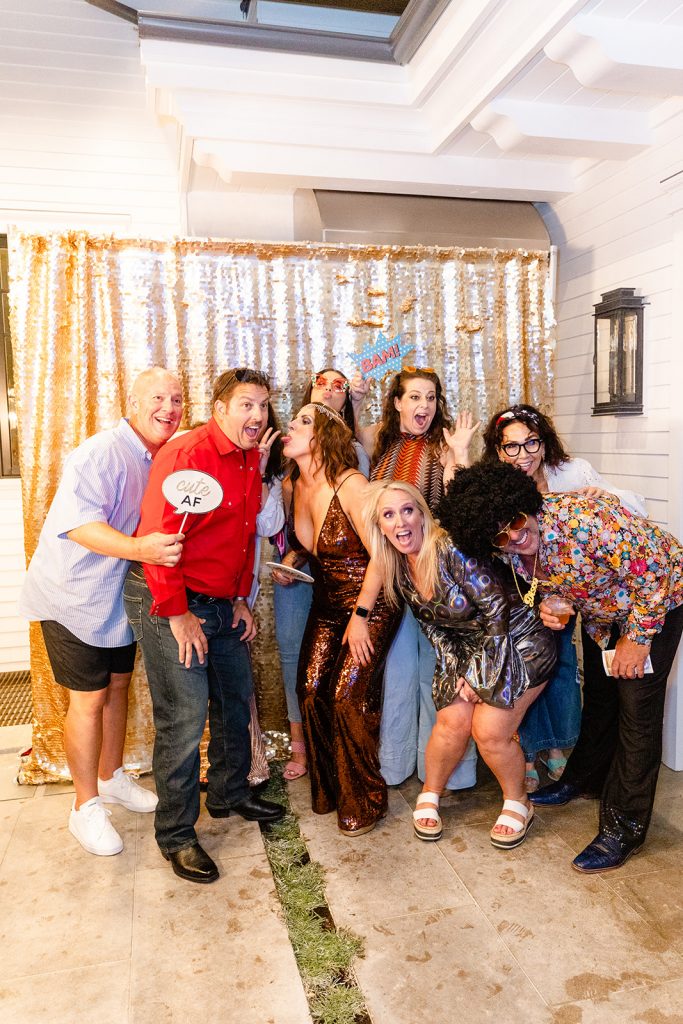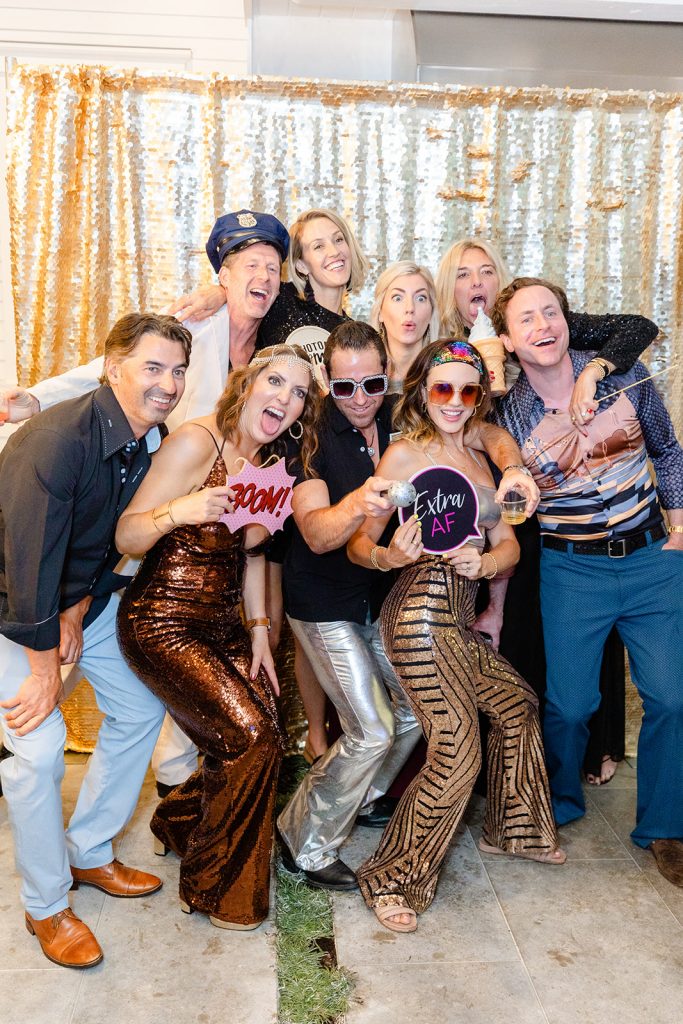 Thanks for letting us be a part of your AMAZING party Meridith!! Happy 50th!
xx
Jacquelyn